Yasuni National Park in Ecuador stands as one of the most biologically diverse places on Earth, with an astounding variety of plant and animal species. It's one of the best national parks in Ecuador.
Spanning over 9,800 square kilometers, this vast expanse of protected land encompasses the lowland Amazon rainforest, majestic rivers, and the ancestral territories of indigenous communities, making it a haven for nature enthusiasts, adventure seekers, and cultural explorers alike.
Within Yasuni, you will encounter an extraordinary ecosystem shaped by centuries of evolution. Towering ceiba and kapok trees form a dense canopy, shading the forest floor below and creating a haven for abundant wildlife. 
Yasuni offers many activities, which we will get to know in this article.
Where is Yasuni National Park Located?
Yasuni National Park is situated to the east of the magnificent Andean mountain range, which divides the country. Its location is marked by the convergence of natural wonders and the harmonious flow of rivers that carve their paths through this pristine wilderness.
To the north of the park lies the mighty Napo River, one of the primary tributaries that feed into the vast Amazon River system. Its powerful currents wind through the rainforest, bestowing life and vitality upon the surrounding ecosystem. To the south, the Curaraylo River complements the park's southern boundary, enhancing the natural beauty and providing a vital lifeline for the park's flora and fauna.
Yasuni National Park encompasses a vast expanse of land characterized by a complex network of dense tropical forests and a mosaic of smaller rivers. Among the rivers that contribute to the park's intricate tapestry of aquatic life and add to its scenic allure are:
Tivacundo

Tiputini

Yasuni

Nashiño

Cononaco, and

Tihuino.
Although Yasuni National Park is only 250 kilometers from Ecuador's capital city, Quito, getting there is an exciting adventure. The road to Yasuni is an integral part of the whole experience, giving travelers breathtaking views of the vast forest as far as you can see. 
How To Reach Yasuni National Park?
To reach Yasuni National Park, you can start from the town of Coca near the oil frontier. It's not recommended to stay overnight in Coca, so plan to arrive early in the morning and go directly to your canoe transport.
To get to Coca from Quito, you have two options. You can take a 45-minute plane or an 8-10 hour bus ride. If you choose the bus, take a night bus from Quito's Quitumbe Terminal to arrive in Coca early in the morning.
Once in Coca, you'll need to take a canoe ride to the entrance of Yasuni, which usually takes about 2-3 hours, depending on the currents and water level.
Where To Stay in Yasuni National Park?
In terms of accommodation in Yasuni National Park, it is advisable to pre-book an organized tour that includes everything you need. While it is technically possible to make your own arrangements by contacting locals in Coca for canoe transportation to the Añangu community and arranging basic lodging, it can be logistically challenging.
Tourists need permission to enter Yasuni National Park and find a place to stay. Most of the options for accommodation are luxury lodges, which can be expensive. So, lodging availability in Yasuni is a limiting factor to consider.
Most tourists book organized tours that already include permissions, canoe transfers, guides, and accommodation as part of the package. This ensures a smoother and more convenient experience for visitors to Yasuni National Park.
Weather in Yasuni National Park
Yasuni experiences three distinct seasons that shape its weather: wet, dry, and the in-between period. There is no definitive "best" time to visit, as each season has advantages and disadvantages.
Rainy Season
The rainy season spans from March to July. It typically involves heavy showers rather than constant downpours. Traveling during this season offers the benefit of higher river levels and more comfortable temperatures, usually around 24 degrees Celsius (75 degrees Fahrenheit).
Dry Season
The dry season in Yasuni spans from December to March. While there is still some precipitation, it is generally less than during the rainy season. The advantage of this season is that rain is less likely to disrupt activities.
However, visitors should be prepared for lower river levels, which can make canoe navigation more challenging. Additionally, temperatures and humidity tend to be higher, reaching around 38 degrees Celsius (100 degrees Fahrenheit).
In-Between or Shoulder Season
The shoulder season is the month between July to December. The weather becomes more unpredictable during this period, with a mix of rain and sun and varying temperatures.
Considering these weather patterns, visitors to Yasuni should be prepared for the unique conditions of each season and plan accordingly.
Things To Do in Yasuni National Park
Forest Hiking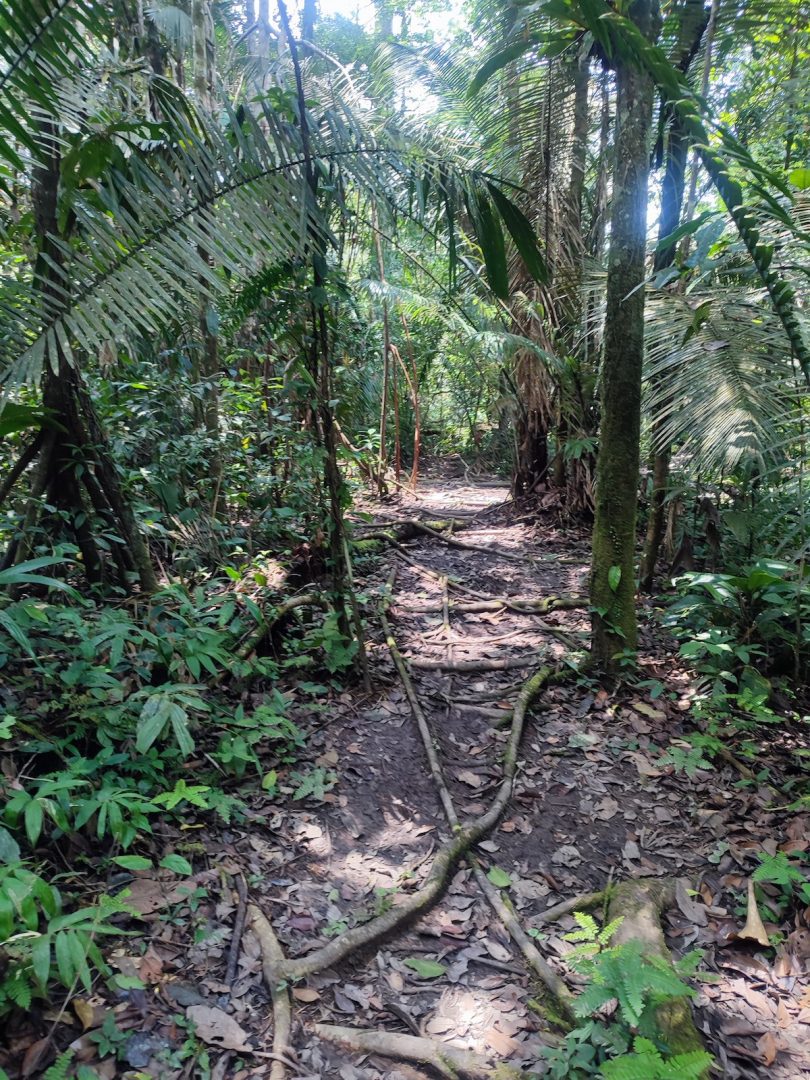 The best approach to truly explore the forest in Yasuni is to venture onto the trails.
With the help of a knowledgeable native guide, we gradually get to know the forest.
We also learned basic tracking skills, observing the footprints of jungle creatures that crossed the trail before you. 
For those seeking adventure, join your guide for a night walk. The nocturnal forest offers an entirely different experience and thrilling adventure.
Birdwatching
Yasuni National Park is a paradise for birdwatchers, with remarkable avian species diversity. With a staggering count of at least 596 bird species, birding enthusiasts will find themselves in sheer delight. Even those not particularly fond of birding will find joy in this activity, as the park is home to an array of colorful, exotic, and unique bird species.
One of the highlights in Yasuni is observing the clay licks, where macaws and parrots gather daily to supplement their diet with essential minerals. It's a captivating spectacle to experience in this region.
Many lodges in the area offer specialized birding guides for an additional cost, catering to the needs of avid birdwatchers. Their trained eyes can spot birds that ordinary observers may go unnoticed.
Wildlife Spotting
From giant creatures like jaguars and pumas to the tiniest inhabitants like pocket monkeys and poison dart frogs, Yasuni is home to an incredible range of wildlife.
While sightings of big cats are naturally rare, you'll have a much easier time spotting the lively and noisy monkeys that inhabit the area. In fact, 12 different monkey species reside within the protected boundaries of Yasuni.
In addition to primates, you may also come across other fascinating mammal species, such as giant otters, tapirs, wild boars, deer, capybaras, anteaters, and armadillos. The encounters with these remarkable creatures will surely leave you in awe of the rich biodiversity that thrives within Yasuni National Park.
Black water lagoons and streams serve as excellent hiding spots for black caiman alligators and the mighty anaconda, which is the largest snake pound for pound on Earth. Yasuni is also home to various other reptiles and amphibians, including frogs.
Additionally, Yasuni in Ecuador is renowned for its impressive array of fish species, with 382 known species. 
Canoeing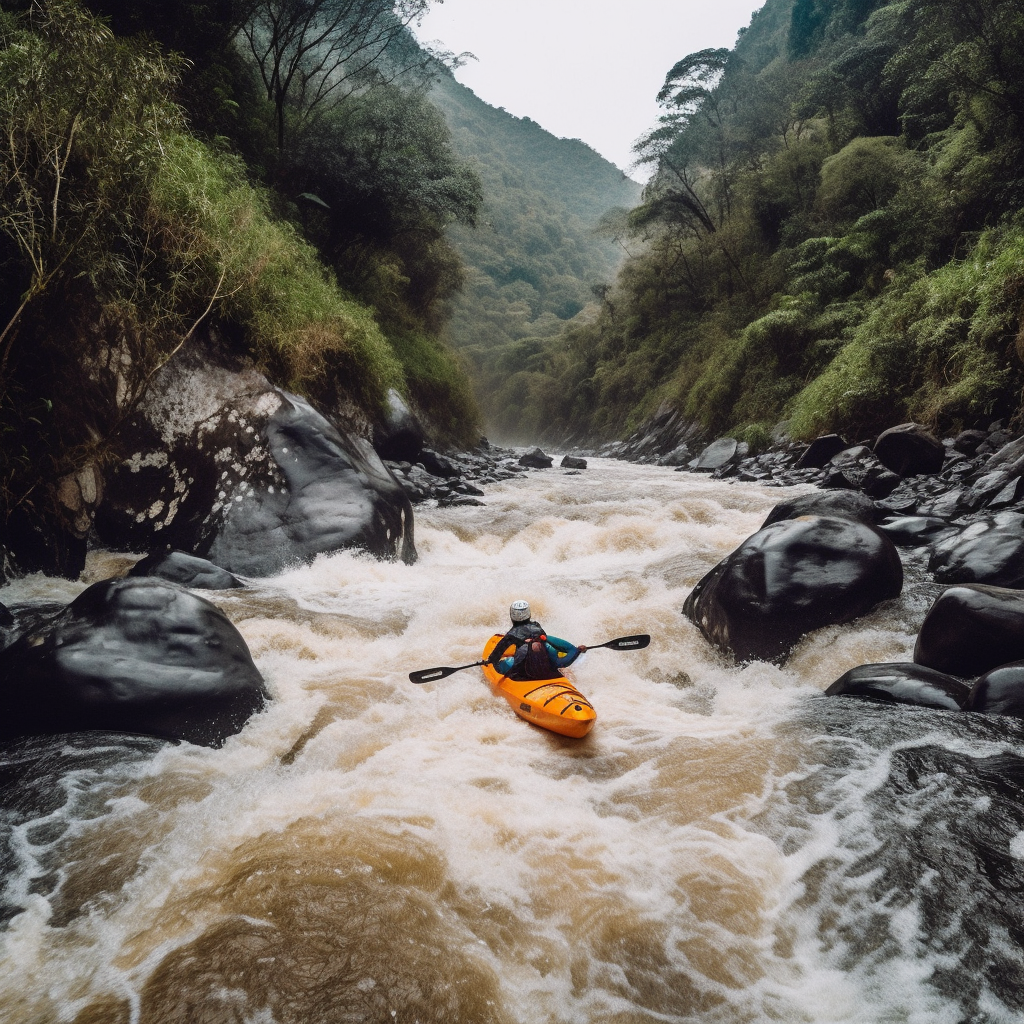 Canoeing in Yasuni is an excellent opportunity to spot wildlife in the forest. Traveling by river lets you get closer to the action without disturbing the animals.
In the Amazon, rivers, and streams act as natural highways. Many birds and animals prefer to gather near the river banks or lake shores, where finding food requires less effort. The gentle and silent movement of the canoe allows for up-close encounters. Keep your cameras and binoculars ready, as your canoe journey is an unparalleled Amazon safari experience.
Discovering the Local Culture
Yasuni National Park is not just a sanctuary for biodiversity; it is also a living testament to the rich cultural heritage of Ecuador's indigenous peoples. Immersing yourself in the local life of a forest community is an essential part of any visit to the area.
The park is home to indigenous communities, such as the Waorani and the Kichwa, who have inhabited these lands for generations. Their deep connection to nature and their ancestral traditions offer a glimpse into a way of life that remains harmoniously intertwined with the natural world.
These tribal communities are welcoming and eager to share their customs and culture with visitors. This often includes showcasing traditional music, dance, ceremonies, and authentic local cuisine. Engaging with the indigenous peoples is a unique opportunity to learn and appreciate their rich heritage firsthand.
Our Yasuni National Park Experience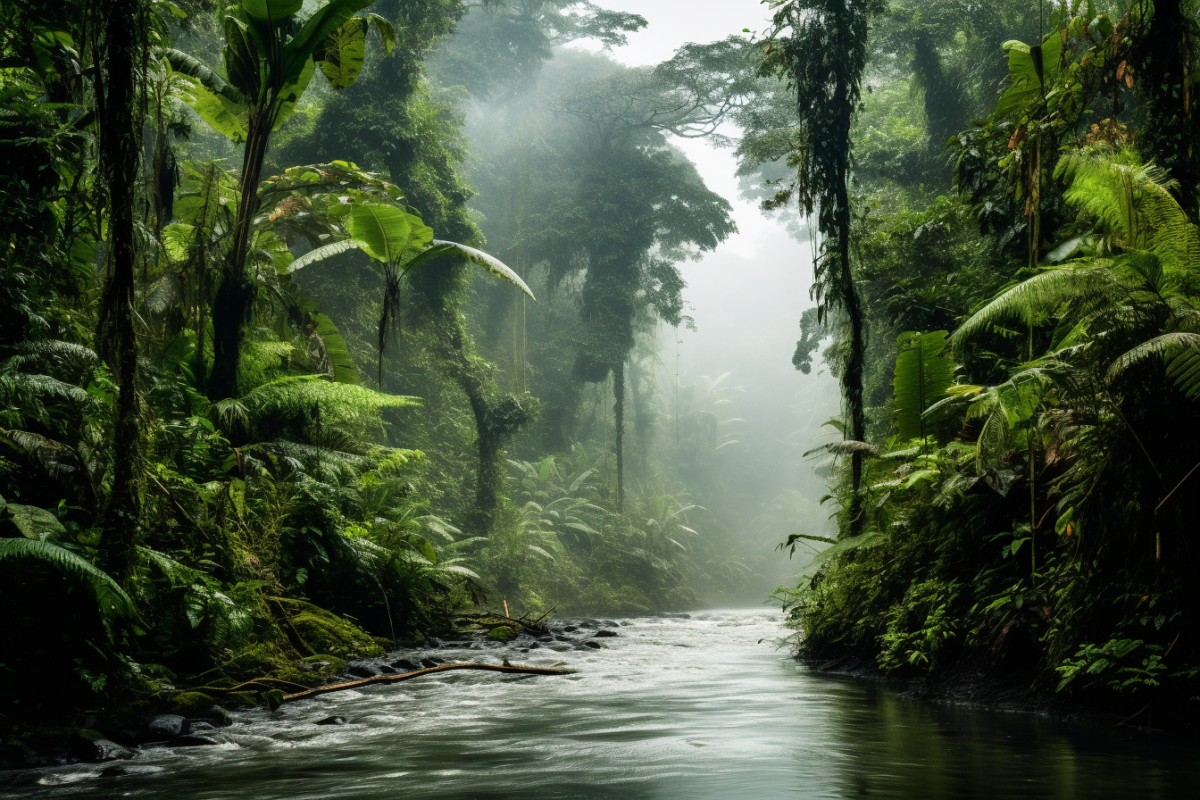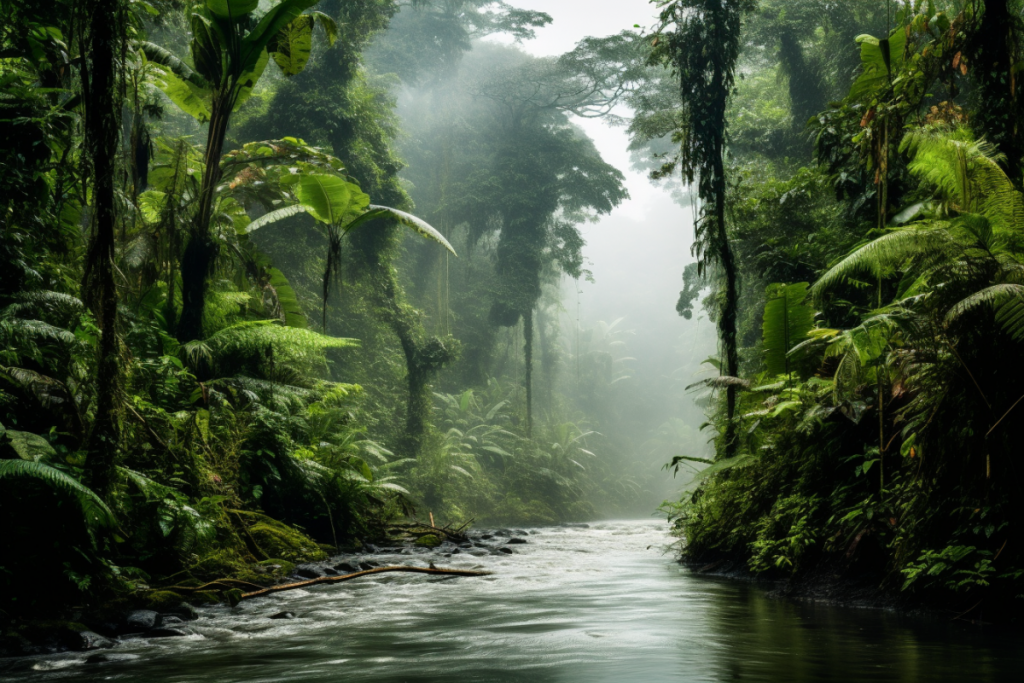 We booked this amazing tour via Viator which included accommodation. Our experience in Yasuni National Park began when we arrived in Coca early in the morning. We reached the river entrance, where our adventurous kayak journey would start.
We were initially nervous, but even though we had no prior experience, things went smoothly. We kayaked for about 4 hours until we reached the first campsite.
On the first night, we stayed at a basic campsite. There were four small tents, a shower made from a rain barrel, and a simple toilet that was just a hole in the ground. It was quite uncomfortable at first, but this setup allowed us to immerse ourselves in the Amazon experience.
The following day, we enjoyed breakfast on the river's opposite side. The experience felt authentic and immersive.
After our meal, we went on a kayaking adventure towards the second campsite. This campsite was an improvement compared to the primitive one we had stayed at before. It had a more luxurious touch, almost like glamping. We crossed a wooden bridge that connected the entire camp, leading us to our tents, bathrooms, and dining area.
In the afternoon, we went on an enlightening hike on the opposite side of the river. Our local guide provided us with valuable insights about medicinal plants and various species we encountered along the way. It was a fascinating opportunity to learn about the area's rich biodiversity and traditional knowledge.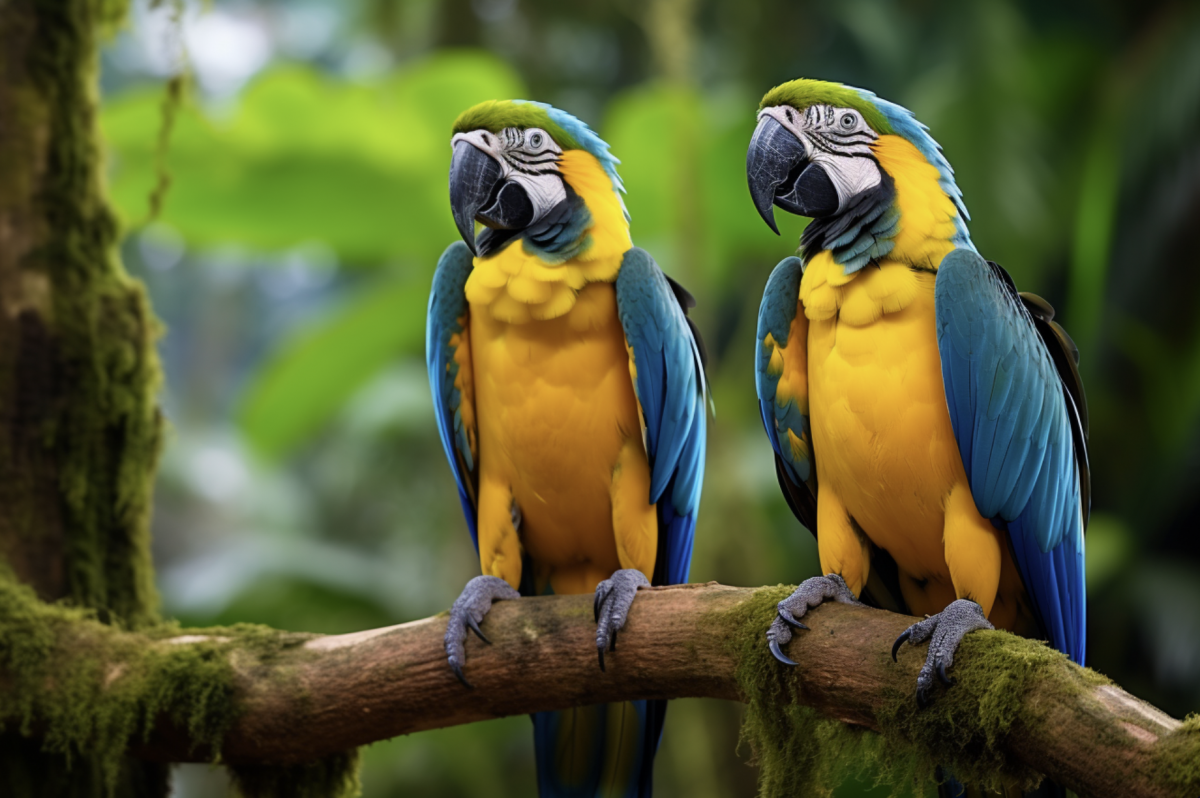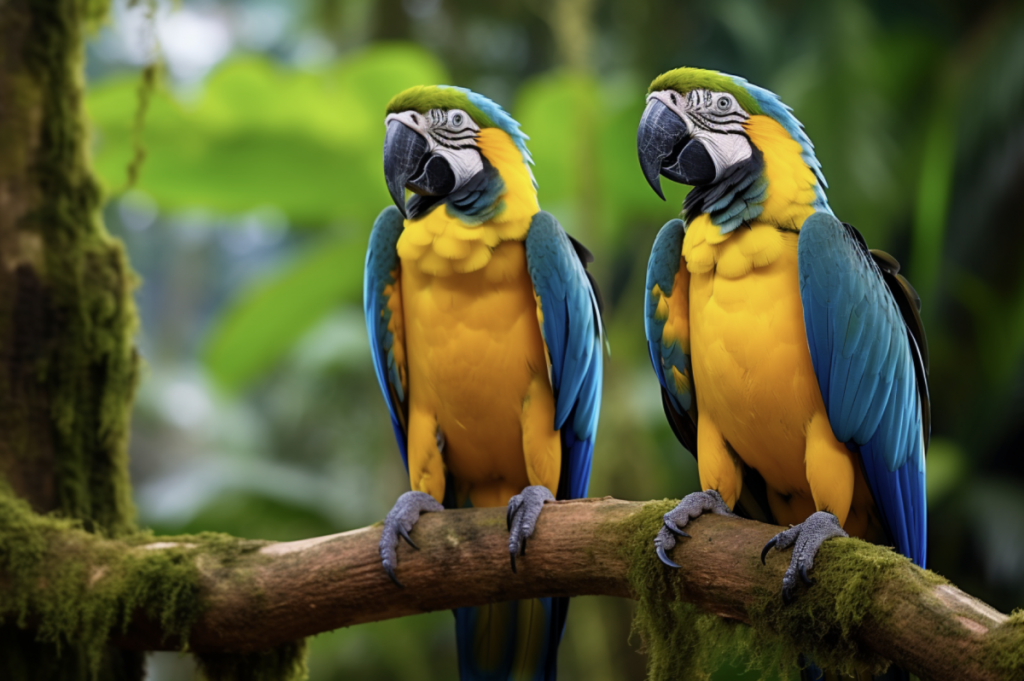 On our third day, we visited the Anaconda Lagoon, where we saw beautiful yellow and blue macaws. We spent an hour paddling around the lagoon, hoping to catch a glimpse of anacondas or black caimans. Unfortunately, we weren't able to spot any. Since the campsite was upstream and kayaking against the current was challenging, we returned to the camp using a motorized canoe.
We also visited the local head community and tried their chicha, a traditional drink. The locals shared amazing stories about their life in the Amazon.
The next day, we went fishing which was not really successful because it was raining. We had some free time in the afternoon, and our guide taught us to use blowpipes. It was a fun, laid-back afternoon until dinnertime. 
On our last day at Yasuni, we visited the Parrot Clay Lick, where we watched hundreds of macaws. It was a once-in-a-lifetime experience that we would treasure!
Conclusion
Yasuni National Park is one of Ecuador's most notable visitor highlights. With its stunning biodiversity, vibrant indigenous cultures, and immersive rainforest experiences, it is an absolute must-add to your travel itinerary.
Yasuni offers an extraordinary journey that will leave you with unforgettable memories. We definitely enjoyed the wonders of Yasuni National Park, and we recommend adding this to your Ecuador itinerary, too!