Although it is feasible to spend weeks visiting all of the cities, villages, hiking trails, and lakes surrounding Quito, Ecuador's capital, we understand that many people will only have a limited amount of time to explore this region. Fortunately, many of the region's top things to do are easily accessible on a day trip from the city.
In this guide, we have compiled the best day trips you can do from Quito.
Quilotoa Lagoon
The panoramic vistas of the Quilotoa Lagoon are one of the most magnificent sites I've seen in Ecuador. It's 3 hours away from Quito, so plan your time accordingly or take a guided tour, where transportation is included. 
This lagoon was produced by the fall of a now-extinct volcano, whose 3-kilometer-wide (and 250-meter-deep) crater had been filled with water. After a devastating eruption followed by a period of inactivity, the volcanic mountain fell some 600 years ago. Because of the dissolved volcanic minerals, the lagoon waters appear green. The lake's surface is 3,500 meters above sea level.
Mitad del Mundo
While technological advances have revealed that the Mitad del Mundo monument measurements are slightly off, the designation of the equatorial line, as well as its location just 22 kilometers north of Quito, has created quite a tourist attraction. Mitad del Mundo is a very popular day trip for both locals and tourists and I say it is shouldn't be missed.
Visitors go here to take a photo of the equator, which connects the northern and southern hemispheres. Be aware that this renowned attraction is often busy and gets crowded, particularly between June and September.
El Panecillo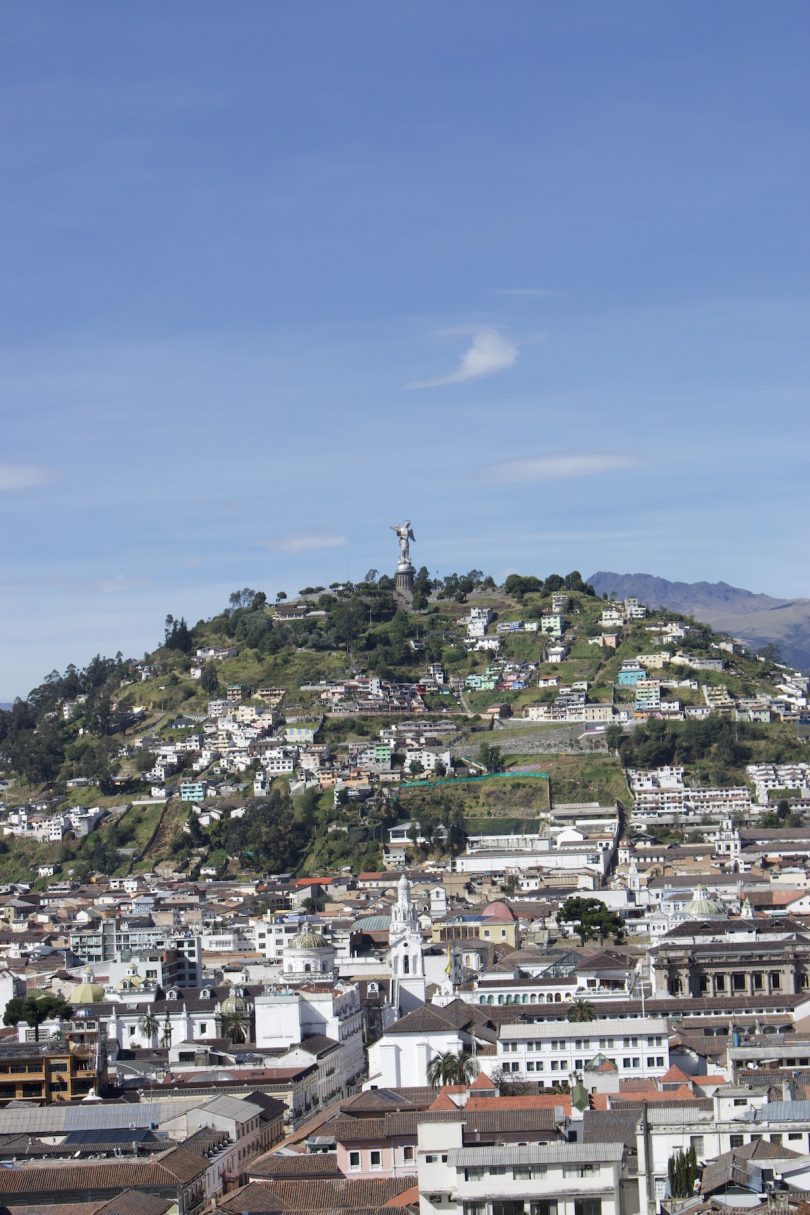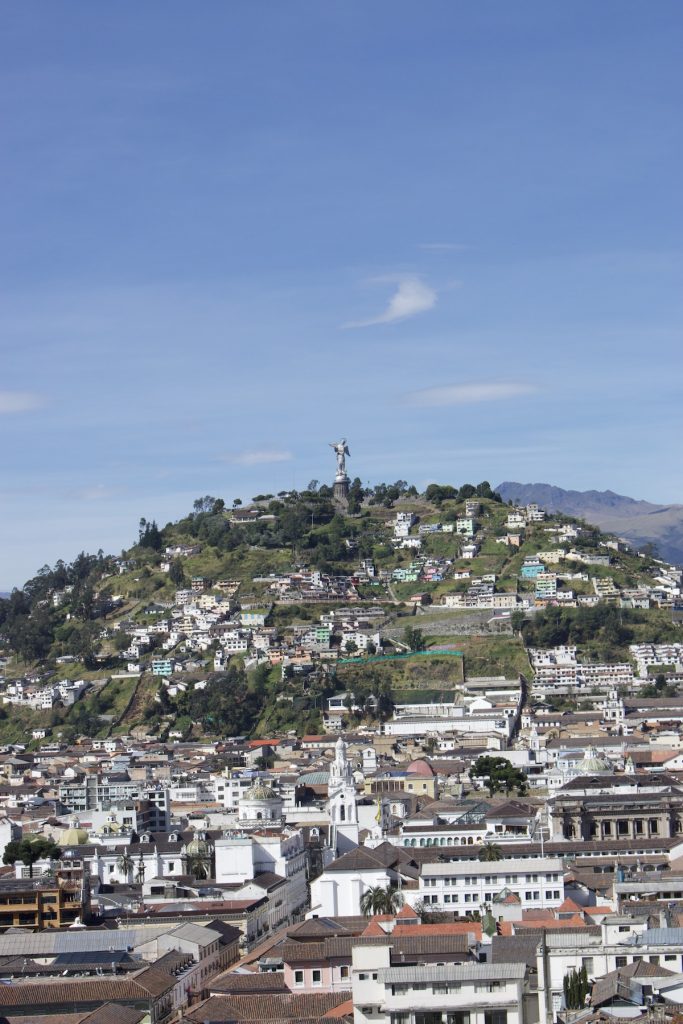 El Panecillo is a hill that looks like a tiny loaf of bread, thus the name. This hill is approximately 3,016m above sea level and is frequently utilized as an observation location since travelers can obtain a 360-degree view of Quito from here.
A magnificent sculpture of La Virgen del Panecillo stands atop this peak. The Virgen de Quito inspired the 41-meter-tall metal monument of the Virgin Mary. The monument is the world's largest of its kind, made of 7,000 pieces of metal.
Cotopaxi National Park
Because of its stunning environment, the vast Cotopaxi National Park is the most visited national park. It is 33,393 hectares in size and features steep mountain routes, broad plains, and crystalline lakes. 
The park is around 53 kilometers south of the Ecuadorian capital and takes about an hour to reach. This lovely park, with its intriguing history and beautiful natural surroundings, provides guests with an unforgettable experience.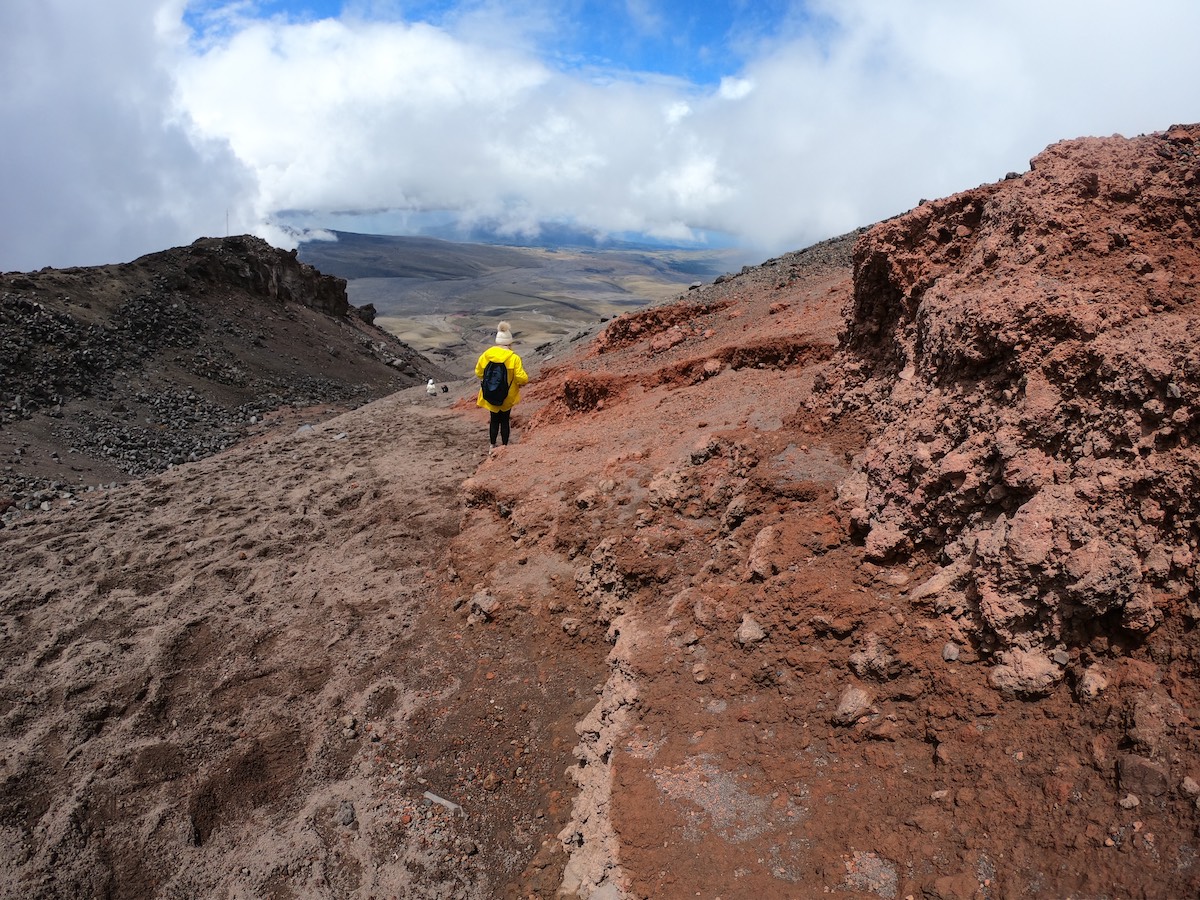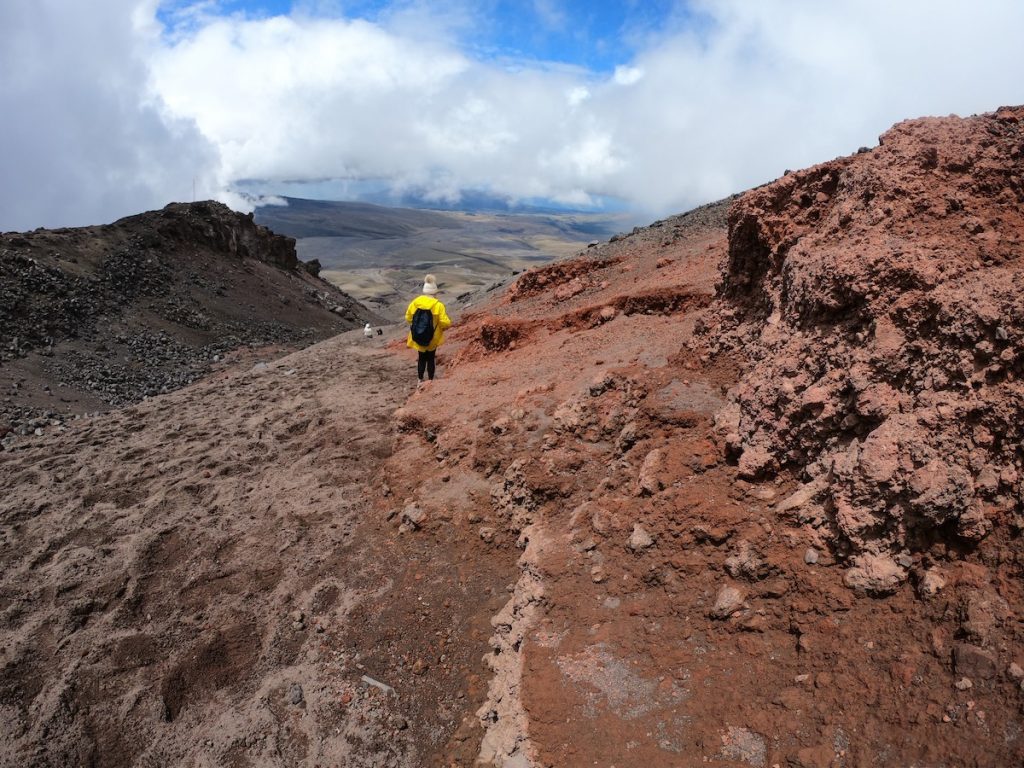 The second highest peak in Ecuador can be also found here. Hiking up the Cotopaxi Volcano, whose last substantial eruption occurred in 1904, is a rewarding experience for seasoned hikers.
It is feasible to visit Cotopaxi on your own, but keep in mind that you will only be able to go up to the beginning of the glacier.
Papallacta Hot Springs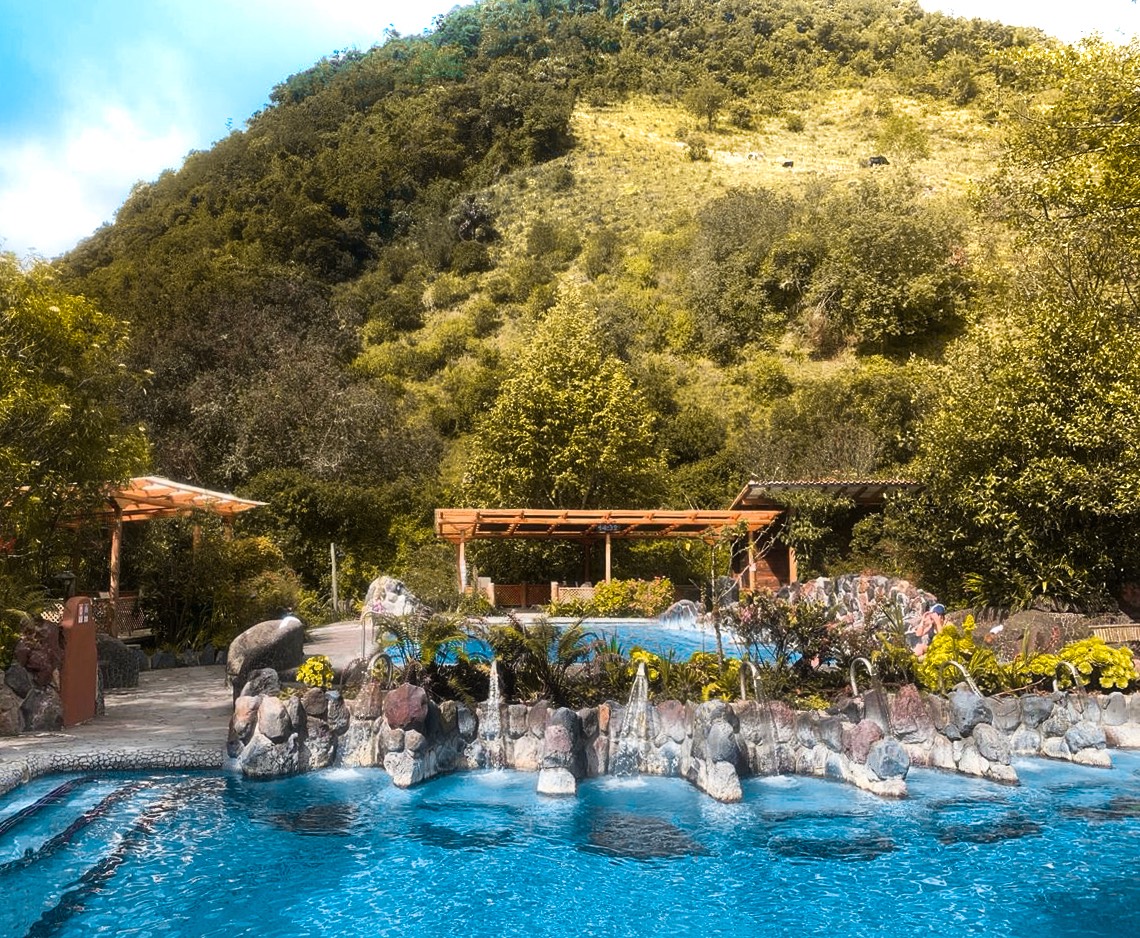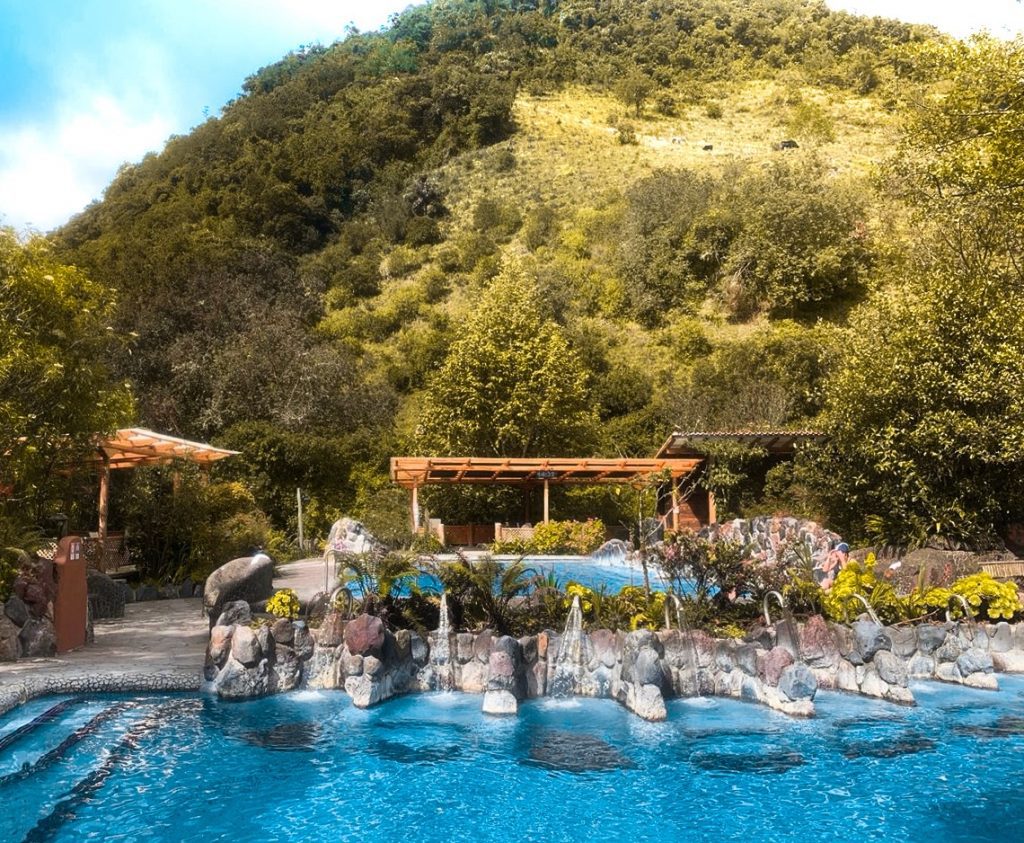 A day trip to Termas Papallacta, a complex of natural hot springs nestled high in the Ecuadorian Andes approximately 40 miles east of Quito, is highly recommended. This tour is suited for individuals seeking relaxation rather than adventure.
There is a big thermal bath available to the general public, but it is also possible to pay a higher admission charge to obtain access to the private pools and jacuzzis, as well as engage in a variety of extra beauty and relaxation therapies.
Consider staying the night here if you're feeling exceptionally fancy or want to unwind for a bit longer!
Otavalo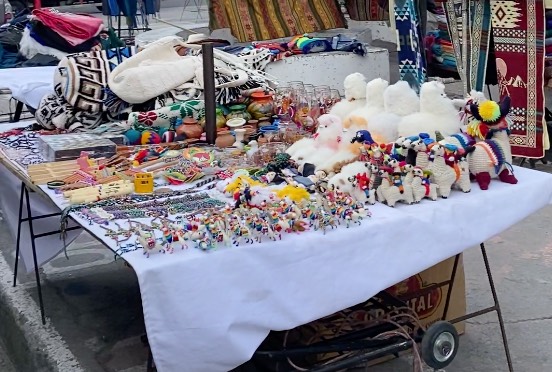 Otavalo is approximately two hours away north of Quito. It is one of the most prominent day tours from Quito and is most known for hosting South America's largest artisan handicrafts market.
At Otavalo's market, you'll discover a wide variety of textiles, particularly alpaca-made blankets, ponchos, and sweaters, as well as home items, jewelry, leather goods, apparel, and souvenirs. Other sections are offering fresh fruits and vegetables, prepared delicacies, and live animals – a fascinating sight!
Aside from the market, Otavalo is home to the spectacular Laguna Cuicocha – a stunning volcanic crater lake with epic climbs – Cascada de Peguche (Peguche Waterfall), Lago San Pablo (San Pablo Lake), and many more attractions.
Mindo
Mindo, located approximately an hour and a half northwest of Quito, is nestled in the center of Ecuador's subtropical Cloud Forest ecosystem. This unusual combination of mountains and rainforest situated between the Andes and the coast is ideal for a day excursion from Quito.
In Mindo, you may relax and admire this tropical jungle paradise, or you can participate in any of the area's numerous adventurous activities. Beautiful and hidden waterfall treks, fantastic ziplining, river tubing, and waterfall repelling or canyoning are all available here.
Pululahua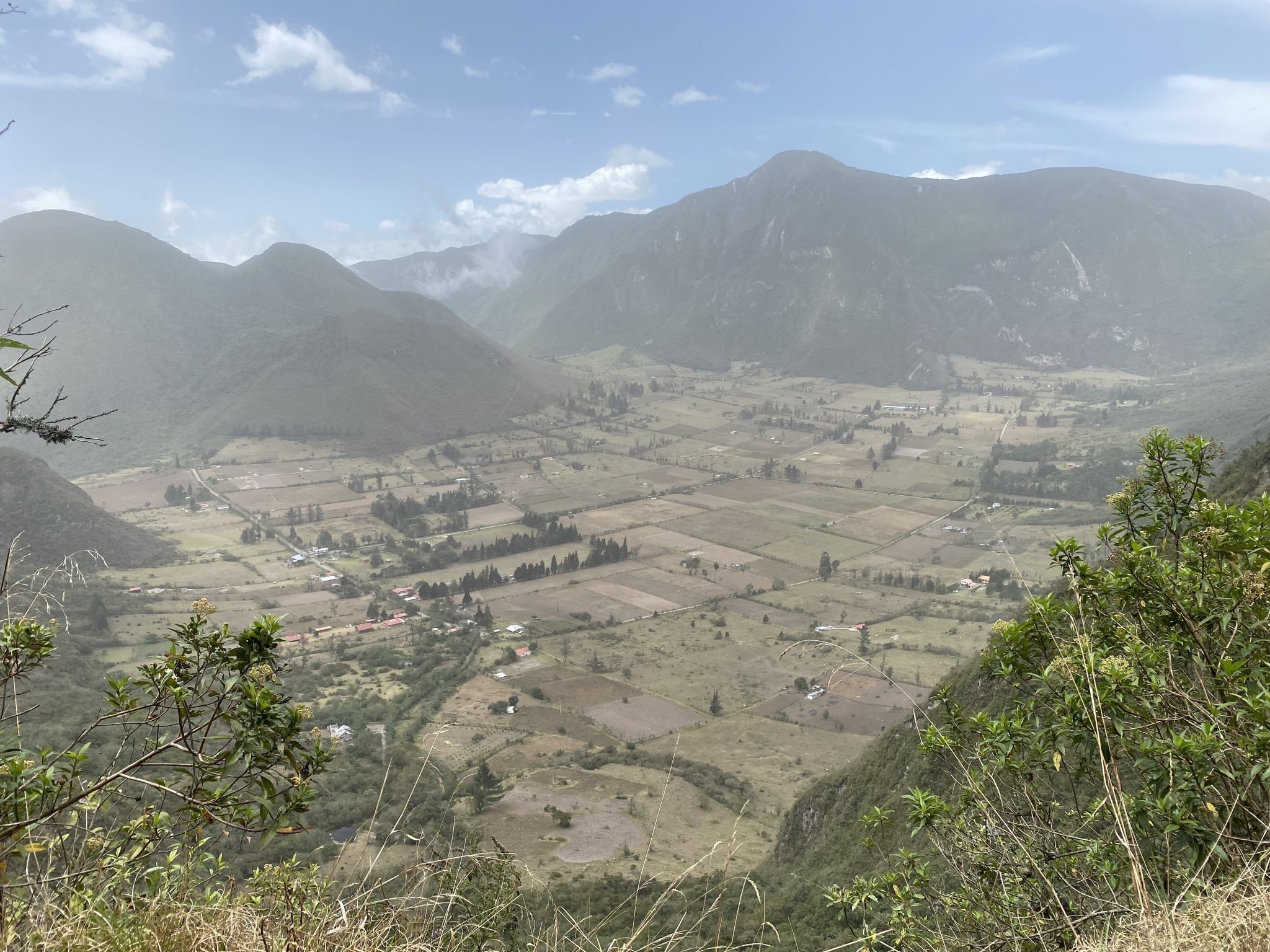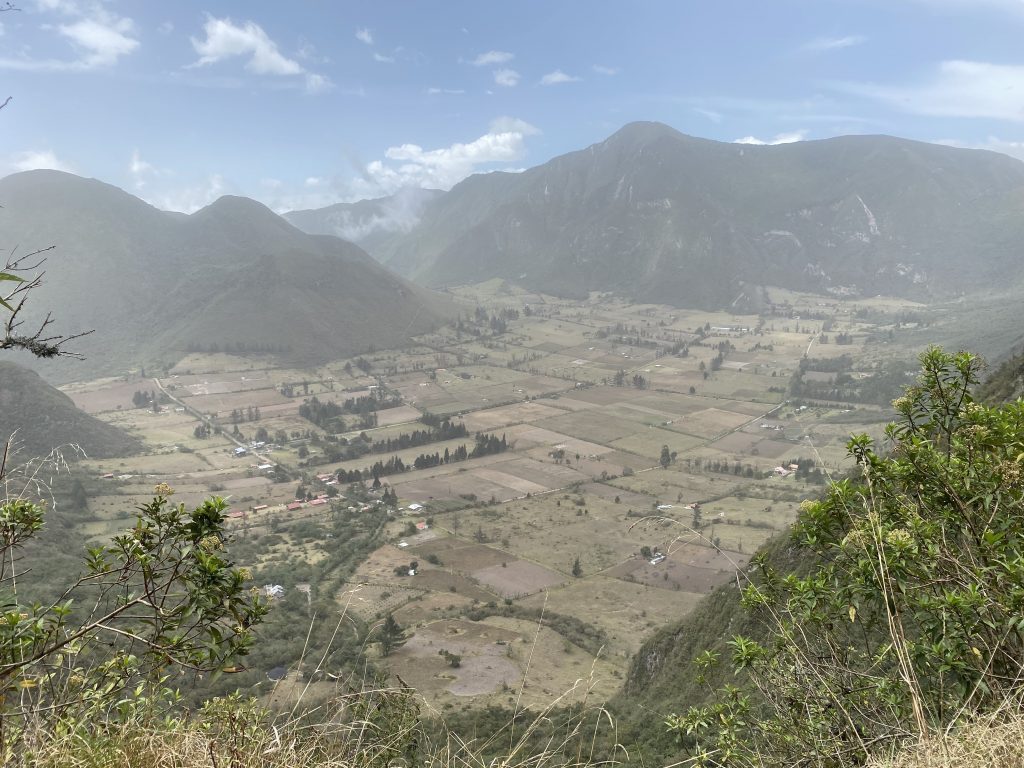 Pululahua is a gorgeous natural site that is only a few kilometers outside of Quito and offers an excellent day trip or half-day excursion from the city. Pululahua is a dormant volcano and is now a nature reserve and protected area in Ecuador.
It is best to visit around early in the morning before the fog comes in so you'll be able to take photographs and appreciate the spectacular sights.
Popular activities on this site include horseback riding and discovering the unique flora and animals of this cloud forest habitat, as well as taking in the breathtaking views from the crater's rim. Make sure to visit Ortega Maila Temple of the Sun Museum nearby!
Bottom Line
If you are looking for side trips for your Quito itinerary, you may consider these places on our list. Escape the bustling city of Quito and enjoy a spectacular vacation by exploring these attractions which are very accessible.