Another natural and wildlife-rich destination in Ecuador is the Cajas National Park. You will find the stunning and pristine landscapes of Cajas National Park located less than an hour away from city of Cuenca in Ecuador. The park's 28,000 hectares, which range in elevation from 3,160 to 4,450 meters, are evocative of the Scottish highlands, with steep green mountains mixed with crystalline lakes and streams. We added Cajas park to the list of places to visit during our Ecuador mainland trip.
This unspoiled land is home to breathtaking glacier valleys, moors and woods, and a network of pristine mountain lakes. Keep a watch out for wildlife in action like Andean Condors, Spectacled Bears, hummingbirds, and wild alpaca.
Traveling to Cajas National Park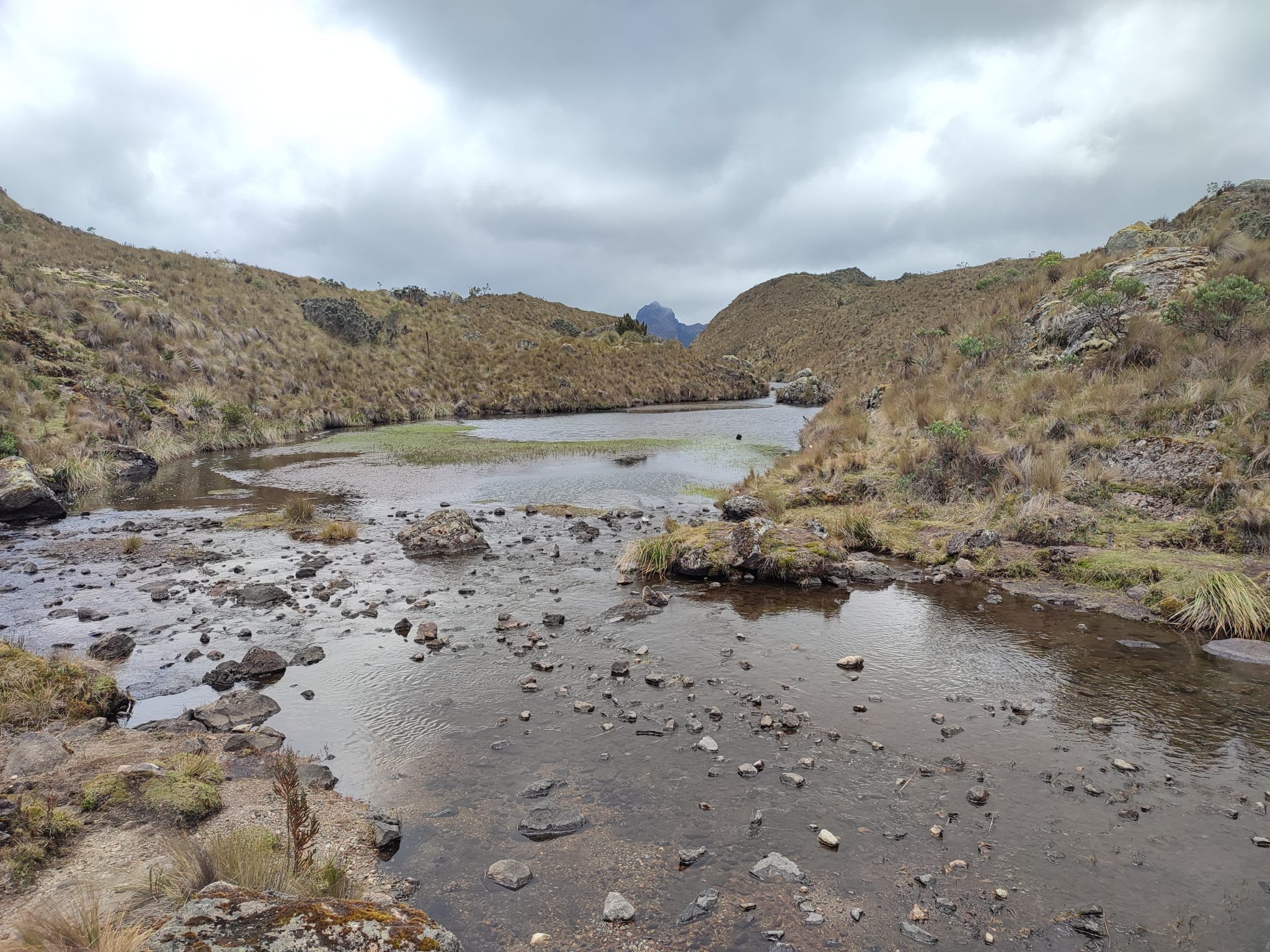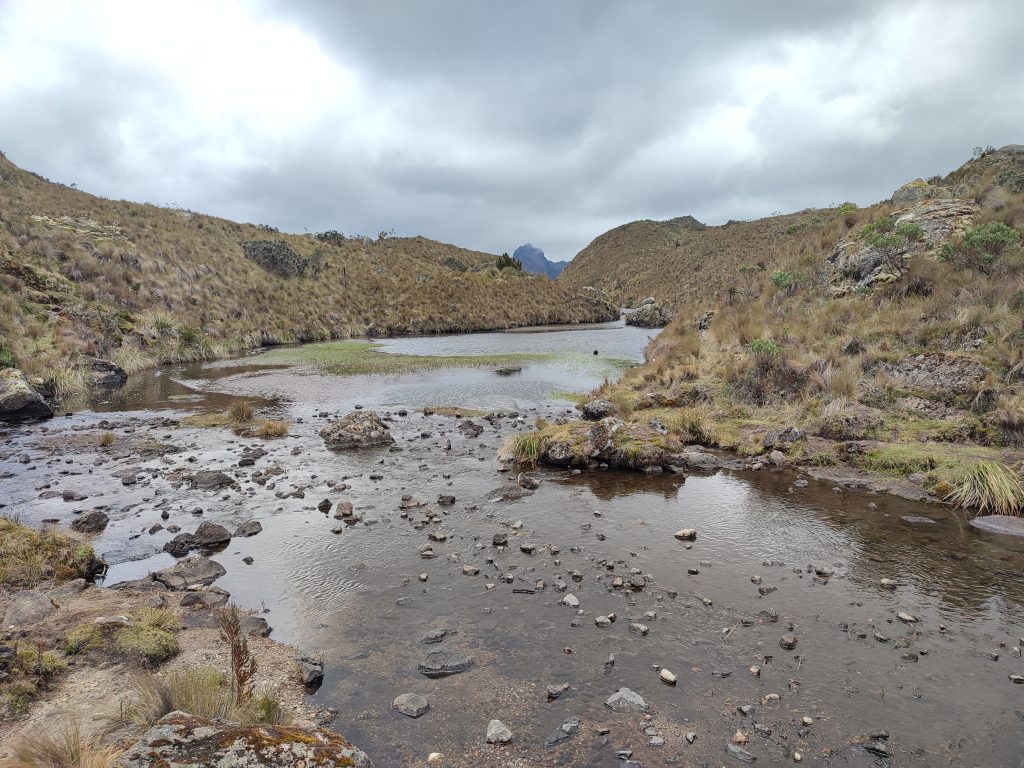 El Cajas National Park is quite accessible. The most common choice for trekking is a day excursion, although it is also feasible to camp overnight and fish. We visited the park when driving from Cuenca to Guayaquil. 
If you are looking to spend the night or more at the park, we suggest booking your Cajas National Park tour. These tour packages already include transportation going to the park. 
If you are traveling on your own, you can reach the park by taking a bus or car. You may ride an Occidental bus from Cuenca's bus station Terrestre. The buses depart frequently although it is usually best to inquire at the station as departure schedules may vary.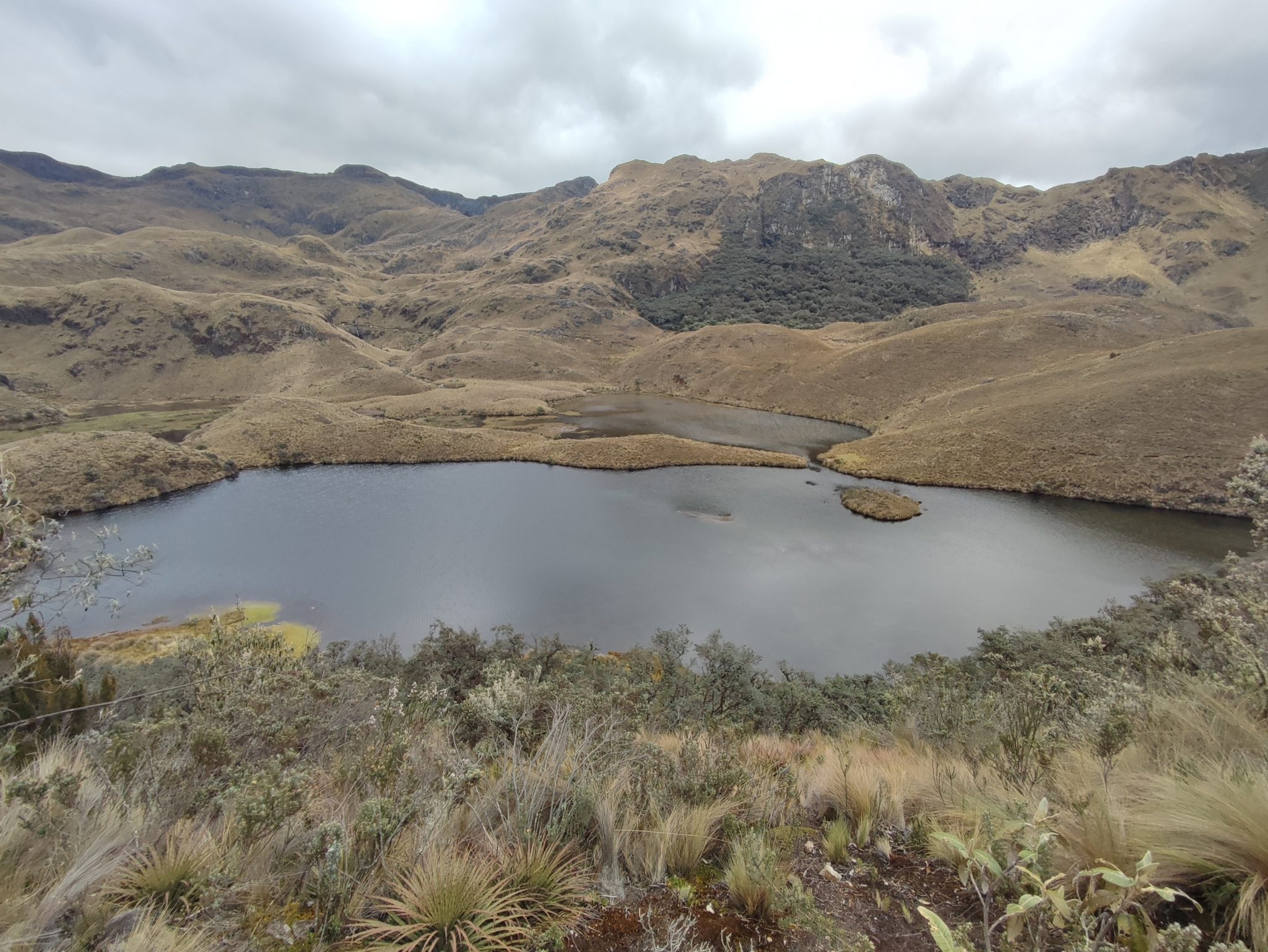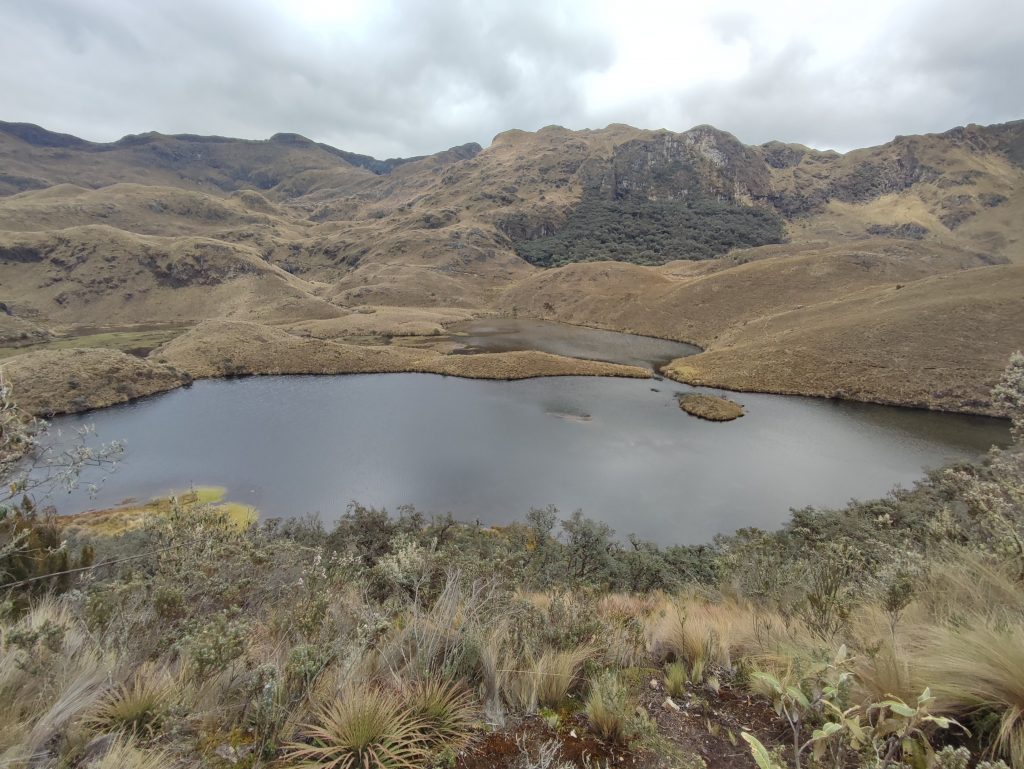 Getting back to Cuenca from the park is easy. There is just one official bus stop in the park, which is located on the main road directly in front of the visitors center. All you have to do is wave at a bus heading in the direction of Cuenca, and it will transport you back to the Terrestre station. 
Trails in Cajas National Park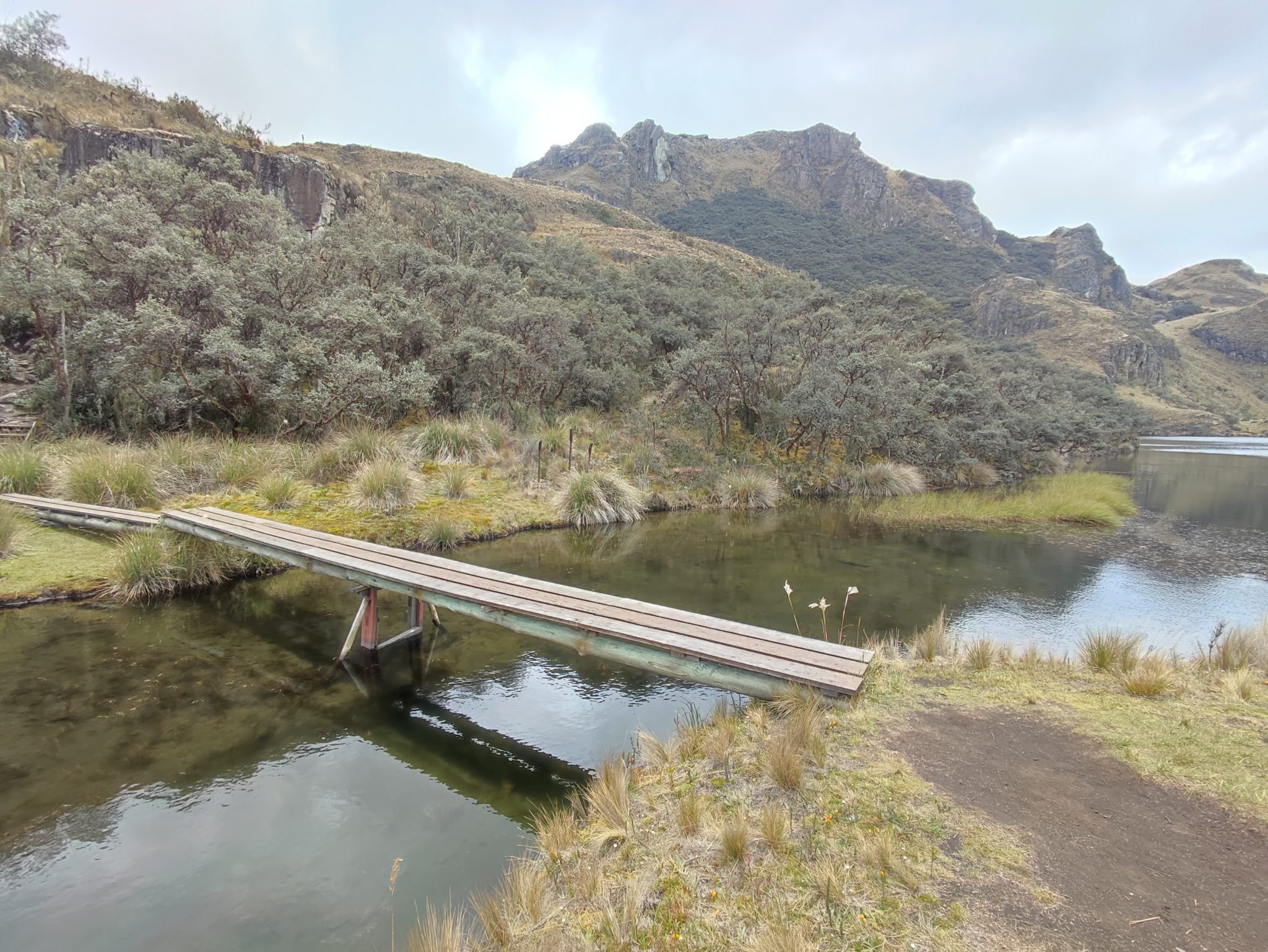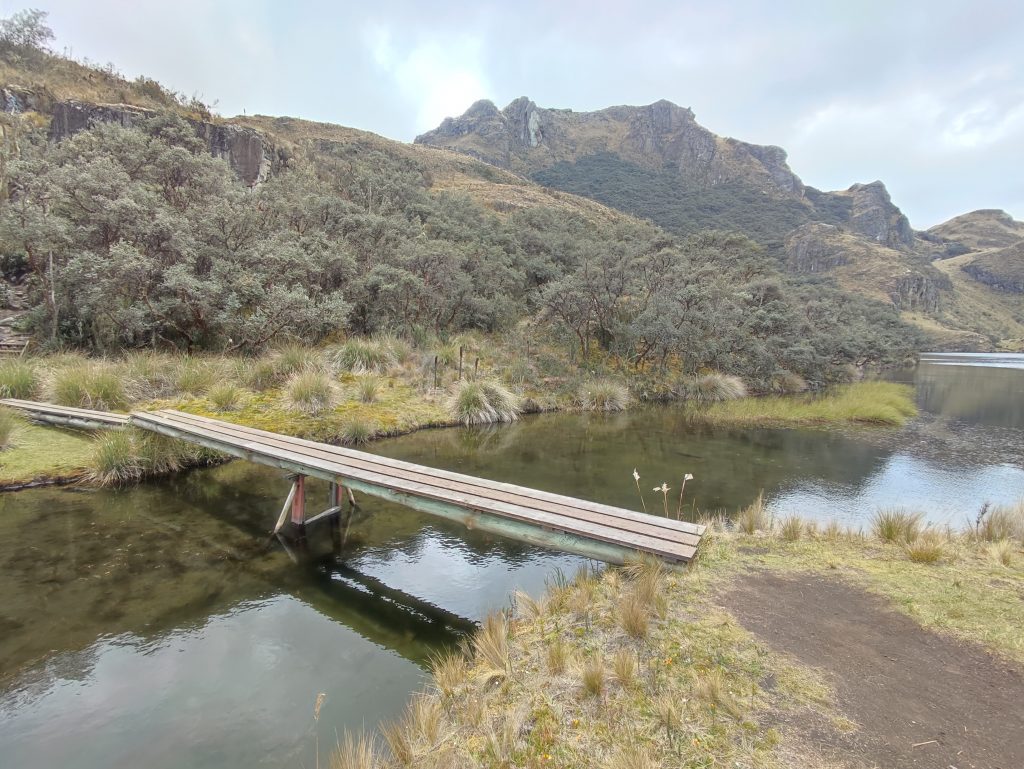 El Cajas has something to offer outdoor enthusiasts of all skill levels. There are paths that start as low as a few hundred meters for those who want to indulge in nature but do not like extreme activities. Longer hikes need multi-day effort and outdoor camping.
Here are some of our top Cajas trail recommendations.
Uku Trail

This trail is 1.7-kilometer-long and circles Llaviucu lagoon. This path is excellent for bird viewing and fishing from the lakeshore.
Toreadora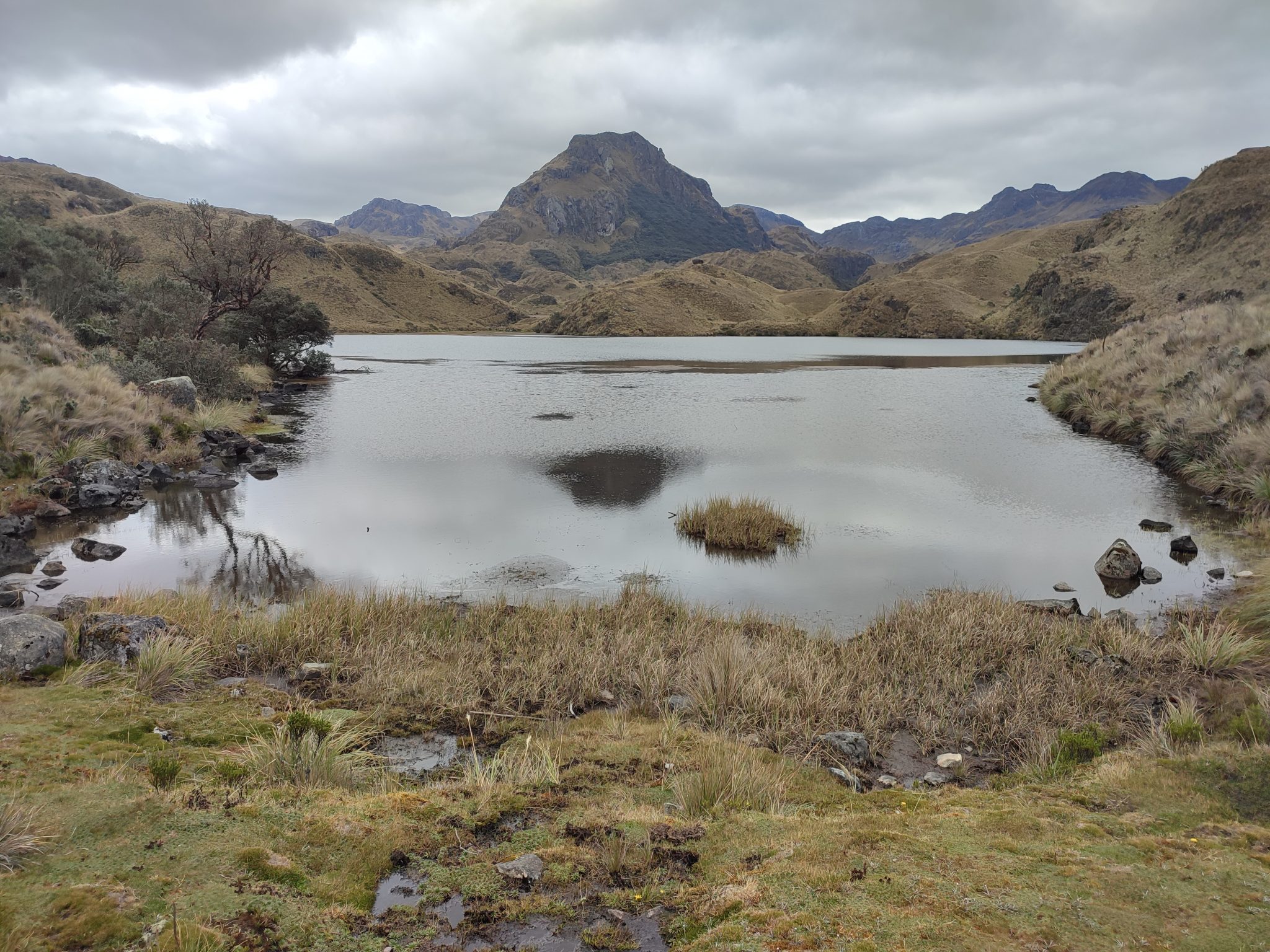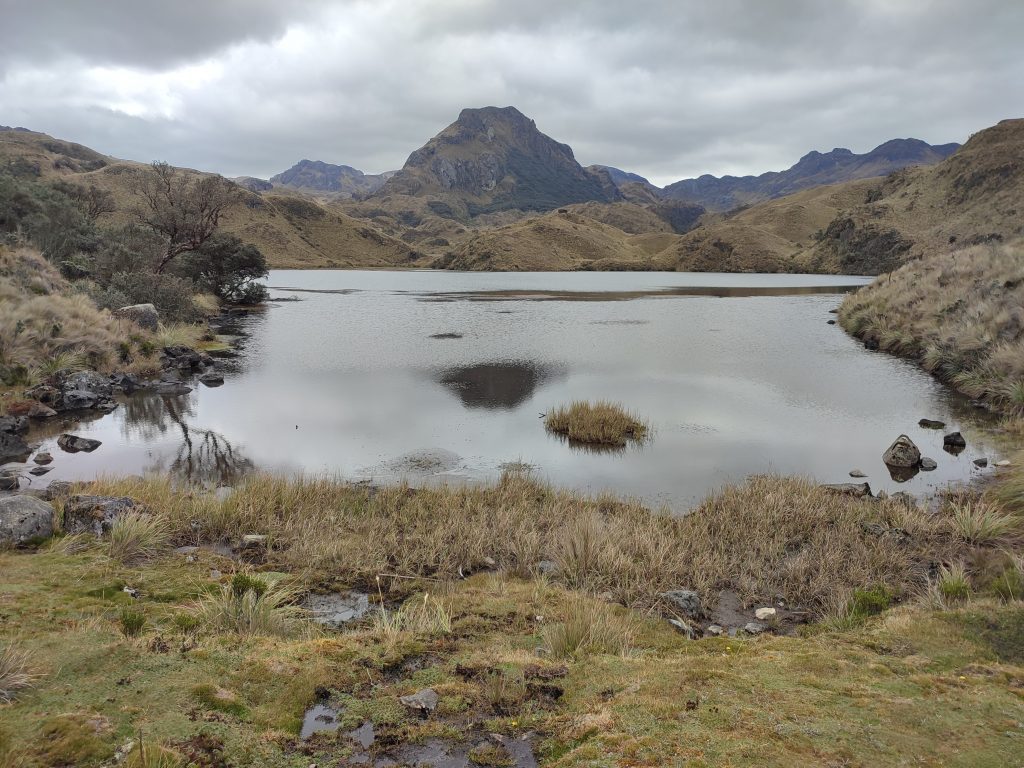 From the tourist center, walk 2.2 kilometers around Toreadora Lake on flat terrain.
Ilincocha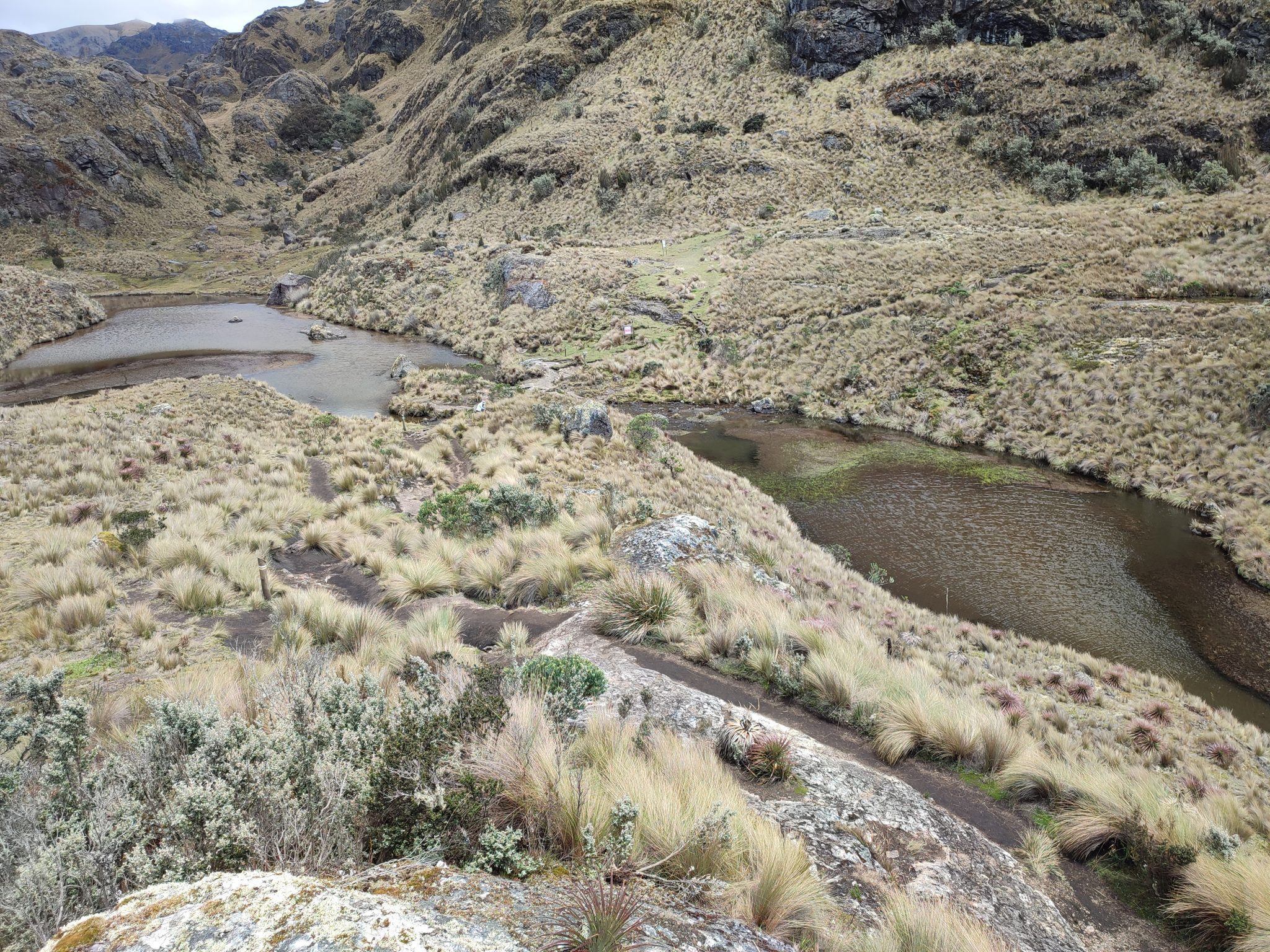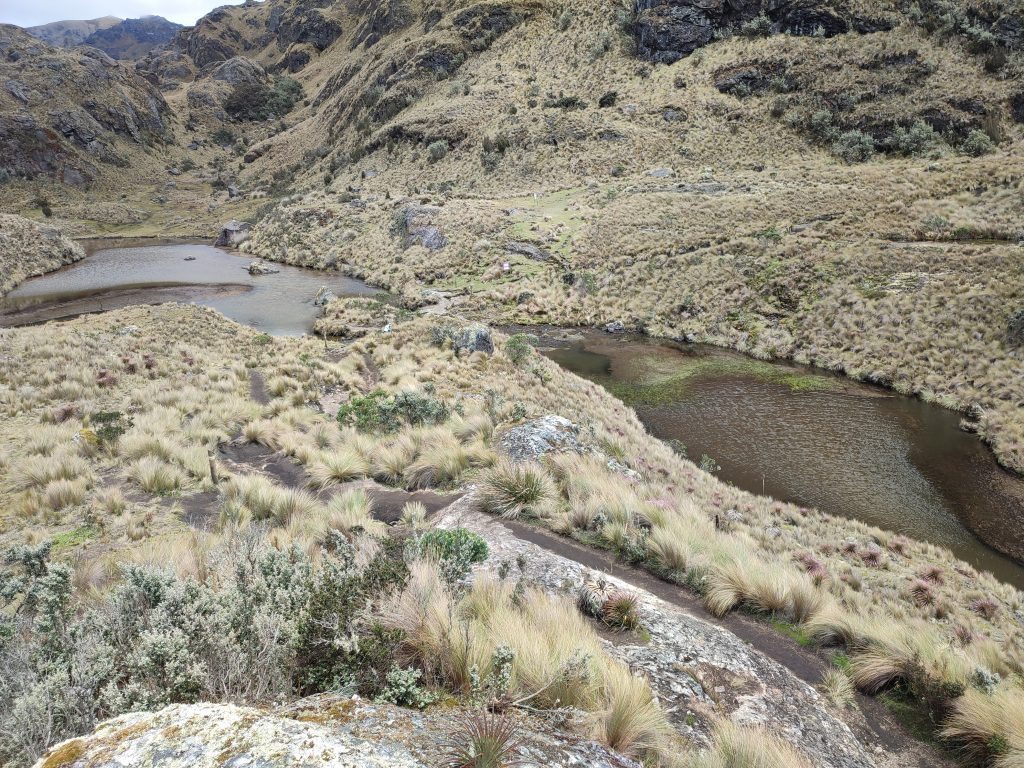 This trail is short but worth it! It is a 300-meter trail that is ideal for birdwatching and features a little Polylepis (Quinoa) high-altitude woodland.
Nature and Human History Trail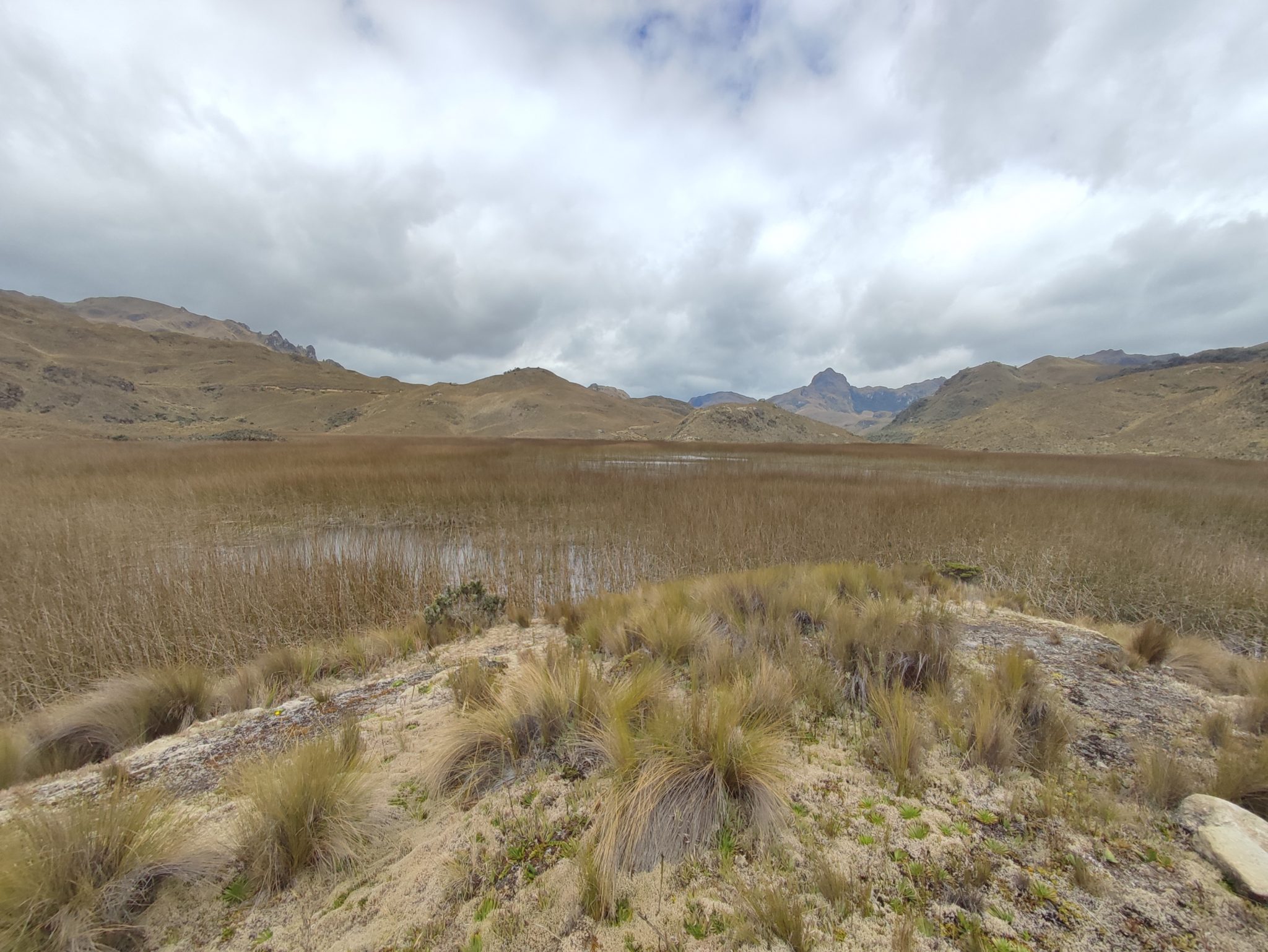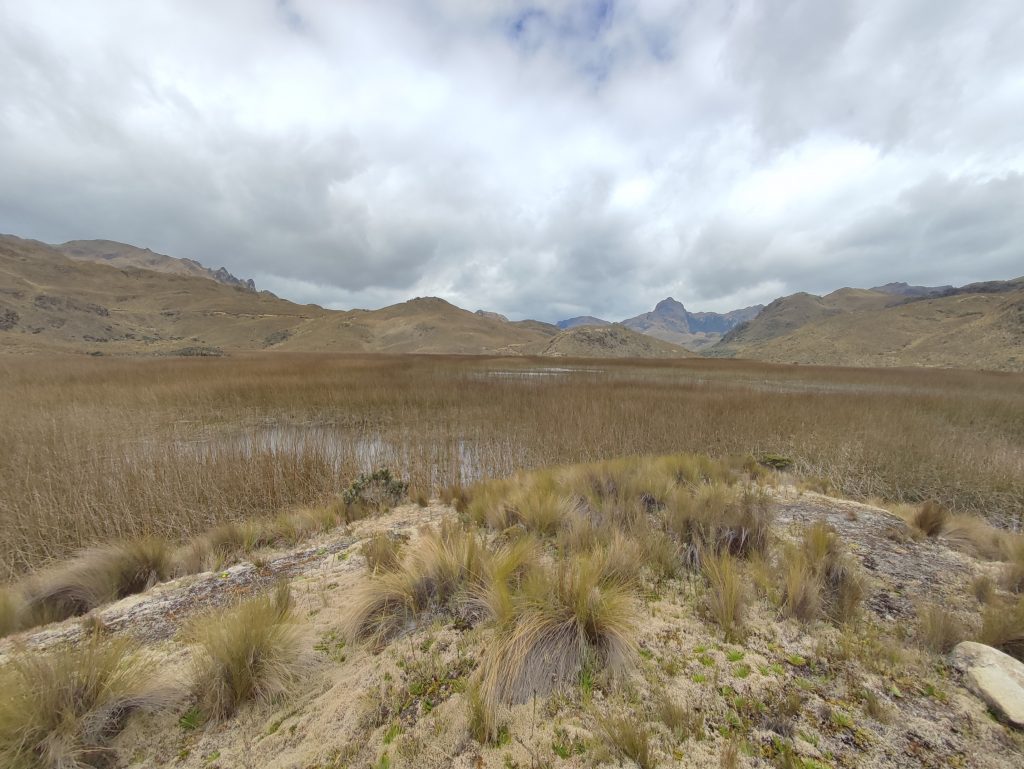 This trail is a fairly difficult 4.2km journey from Toreadora lagoon to Lagunas Unidas and Totoras takes trekkers through Polylepis woodland at the foot of Cerro San Luis.
Cerro San Luis Trail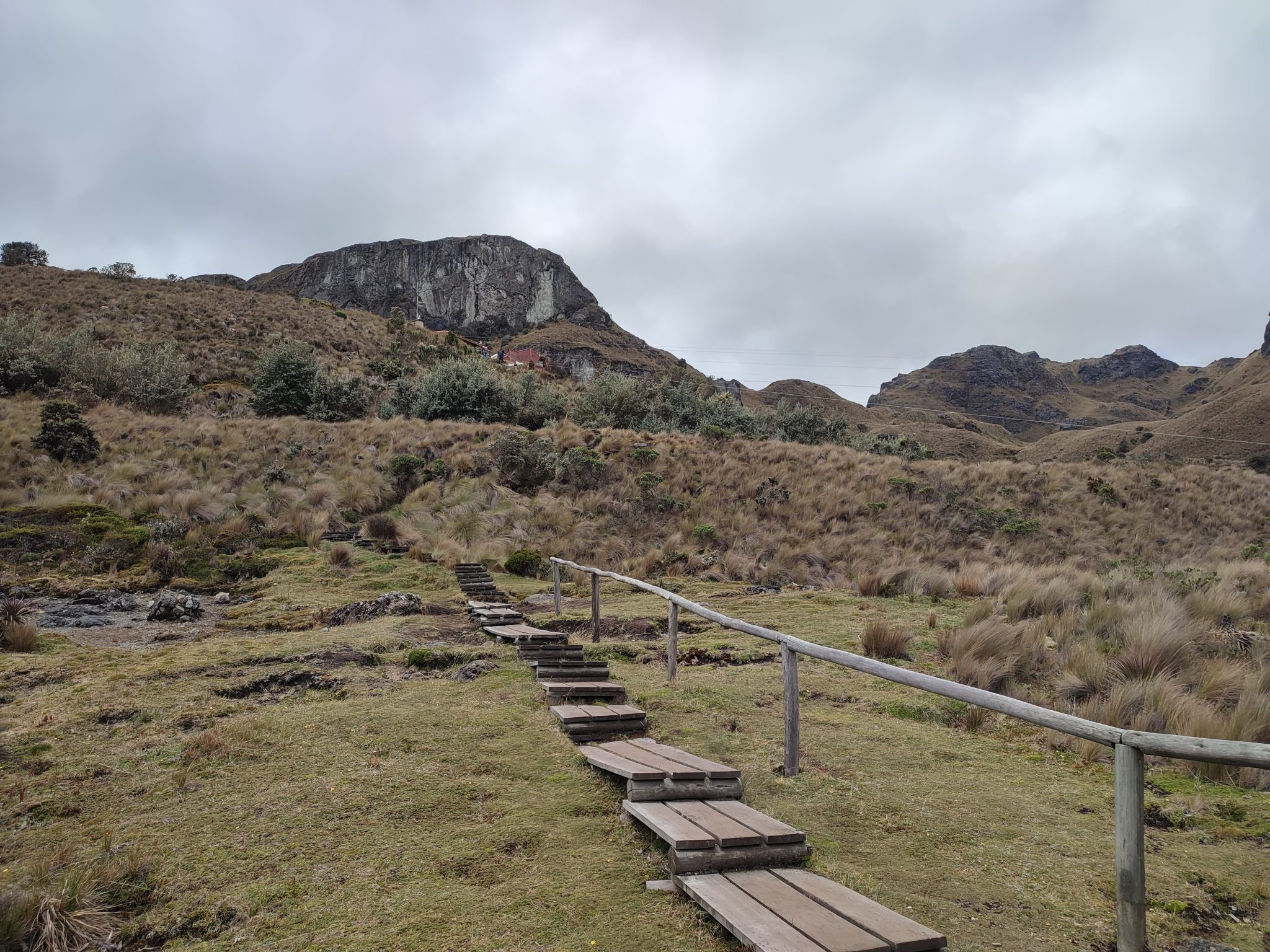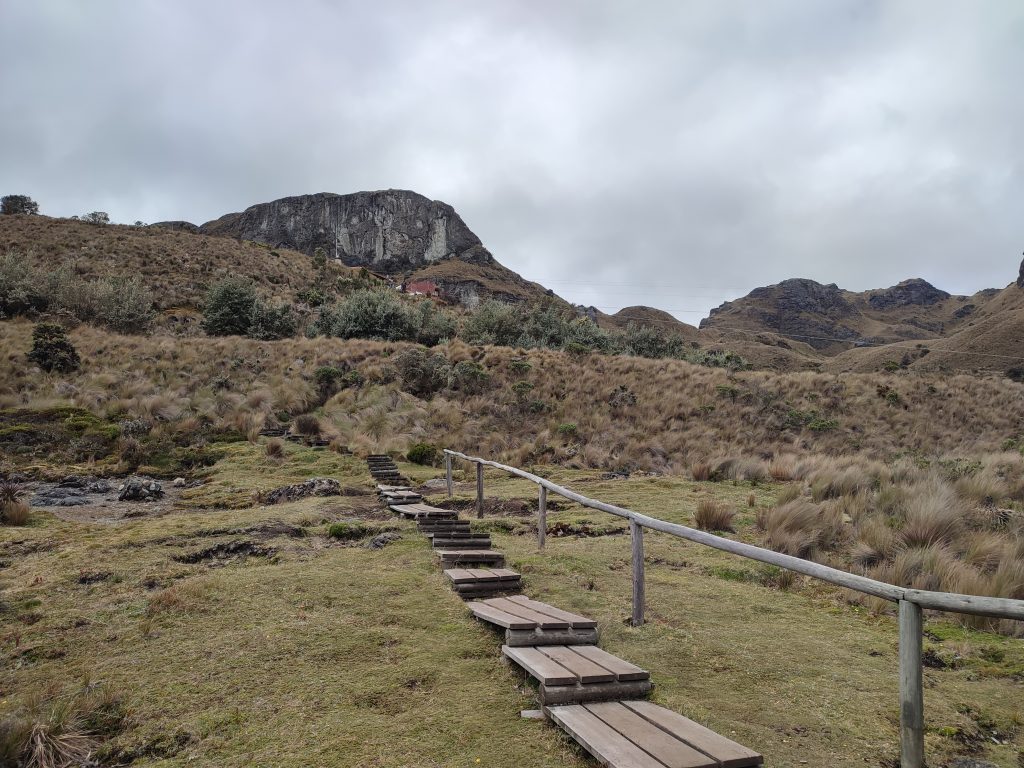 This trail is a 2.2km more challenging track that climbs to the peak of Cerro San Luis (4,264 m), a natural lookout with panoramic views on a clear day.
Cajas Inca Trail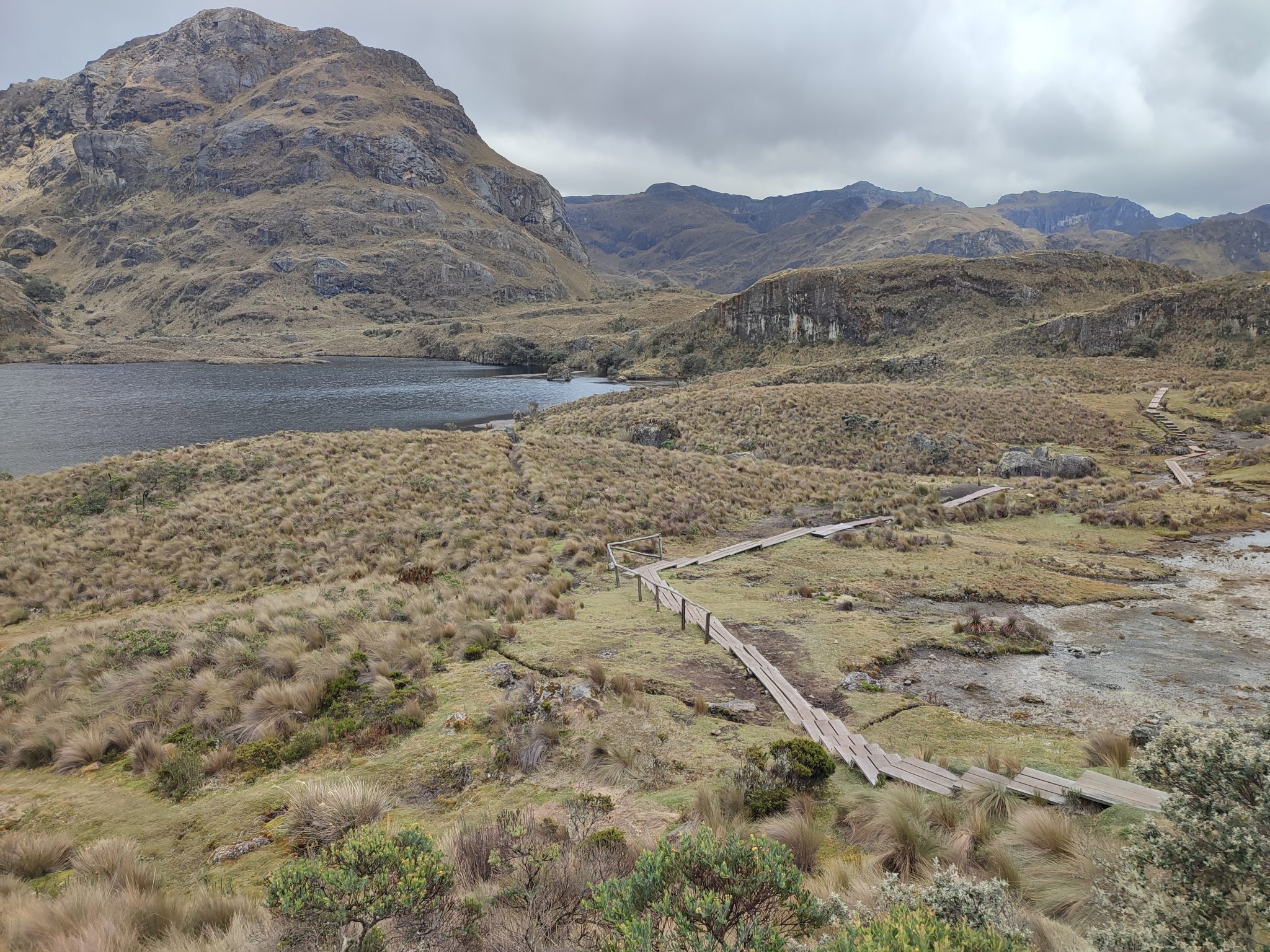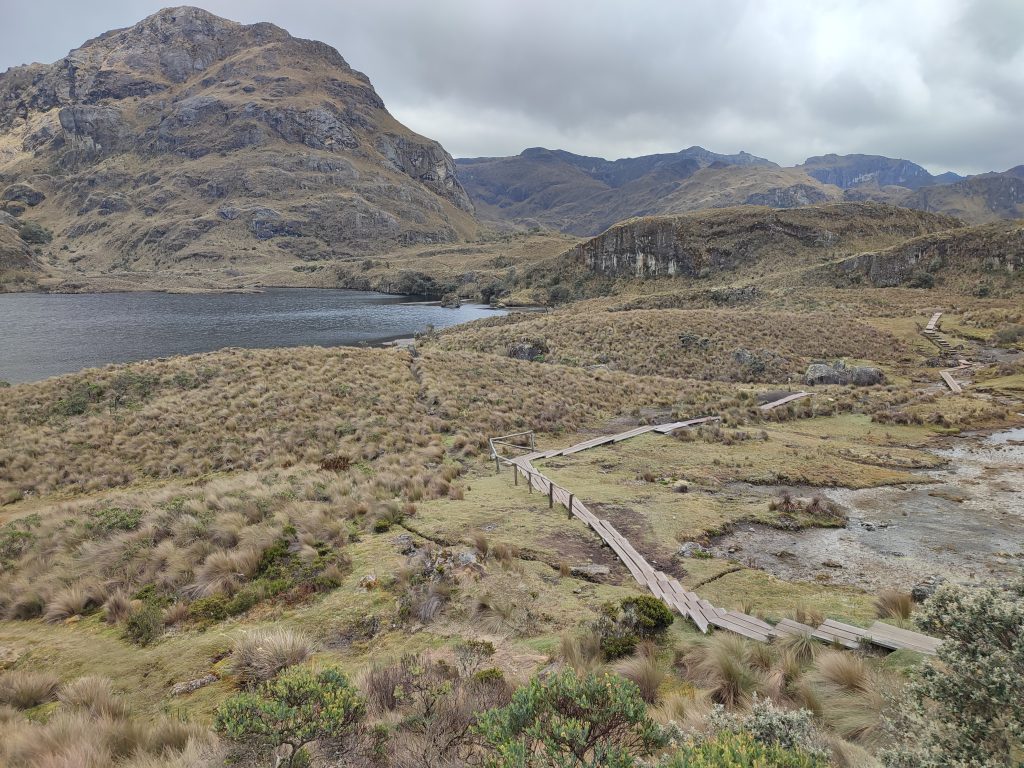 This trail is a longer 18-kilometer trip that takes two days and includes overnight camping.
Other Cajas trail worth exploring include Quinuas Valley (8.1 km), Encuentro con las Burines (5.3 km), and the Great Osohuaycu (12.2 km).
Wildlife and Nature in Cajas National Park
There's a lot of flora and fauna worth seeing in the Cajas National Park. Since this is a protected area, always remember to follow the park's rules and regulations. Ecuadorians maintain this protected area for the benefit of the wildlife living here.
Flora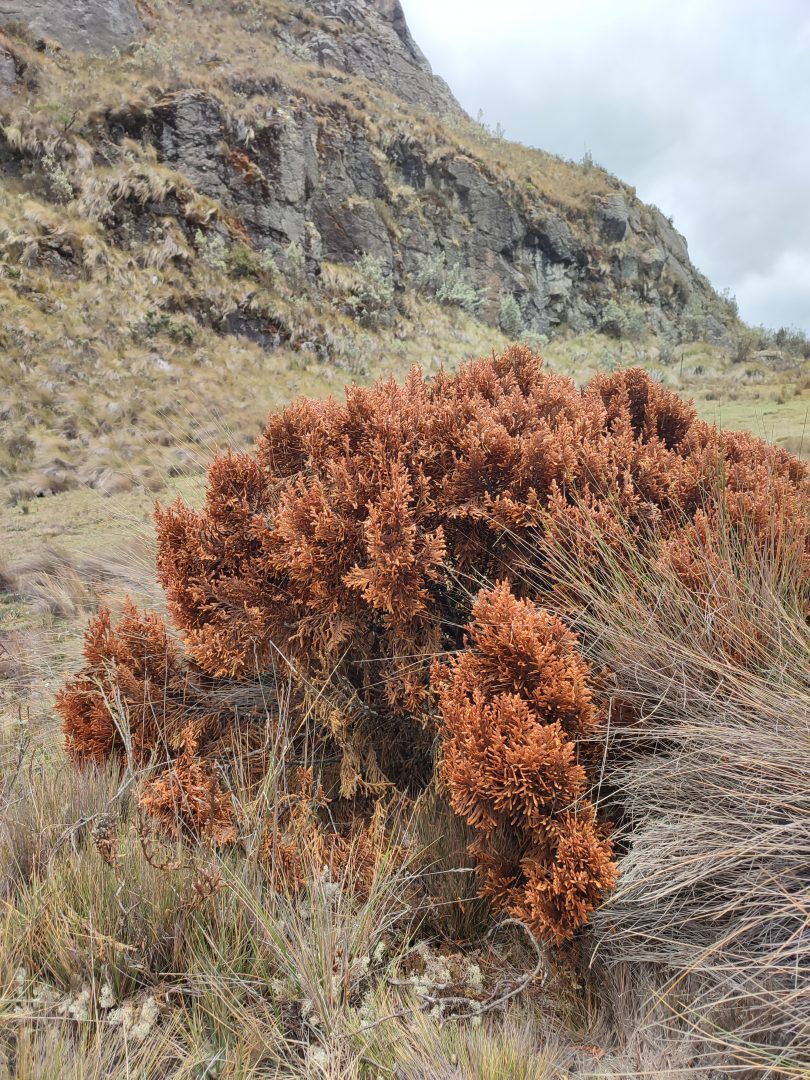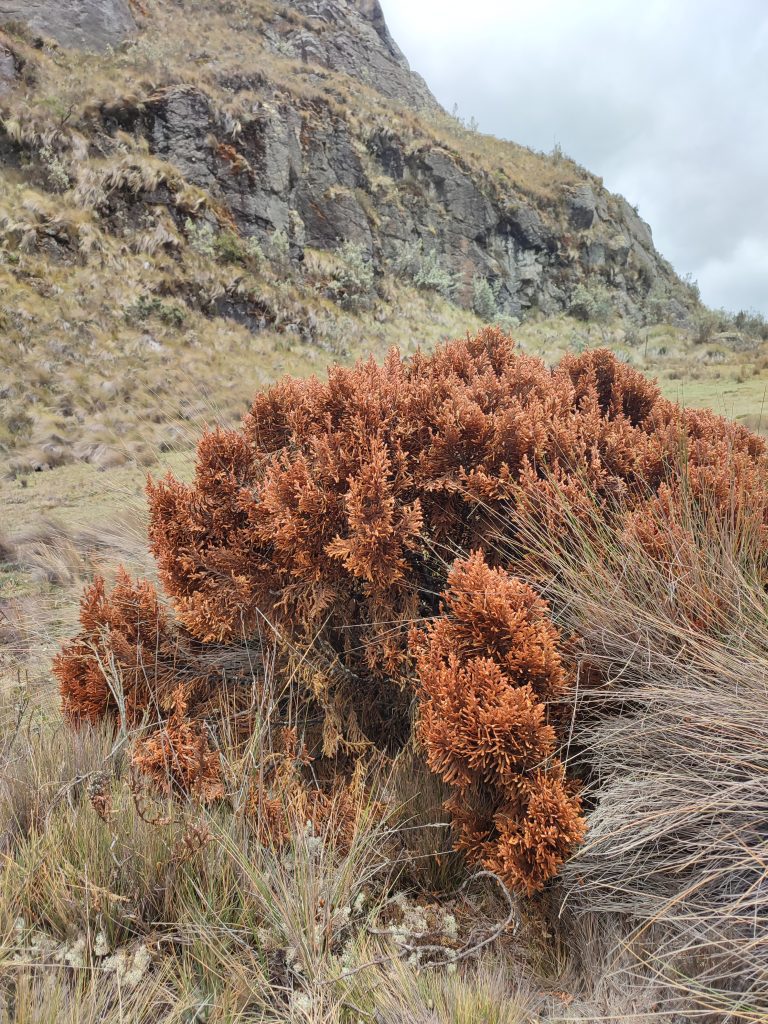 The Andean Paramo environment is exposed and tough for plant life, but if you know where to look, you can find fascinating plants.
The dominating plant in the area is straw grass which grows almost everywhere. You can also find unusual cushion plants as well; their spongey quality is ideal for absorbing and storing water, which is then gently released.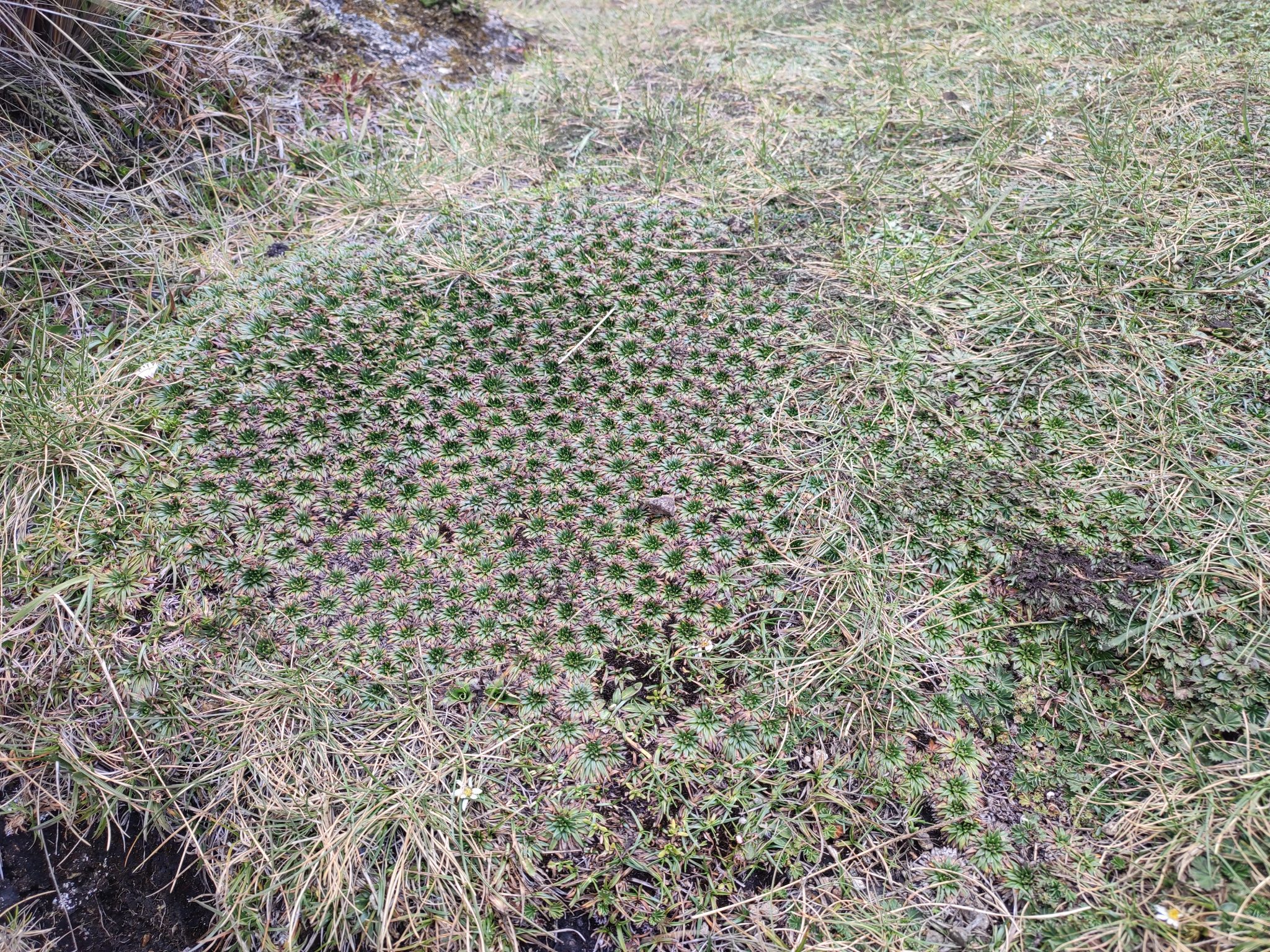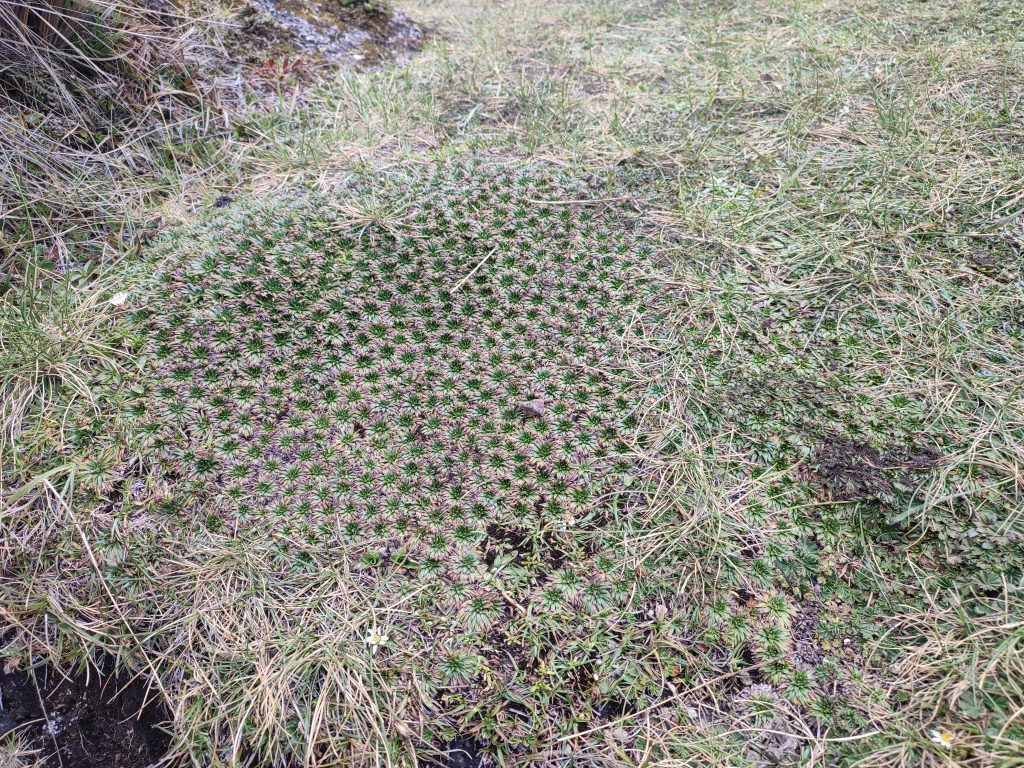 These plants are essential for regulating humidity in the local ecology and ensuring a consistent water supply for Cuenca's rivers. Tiny high-altitude flowers brighten the green cushion carpet with yellows, reds, and purples.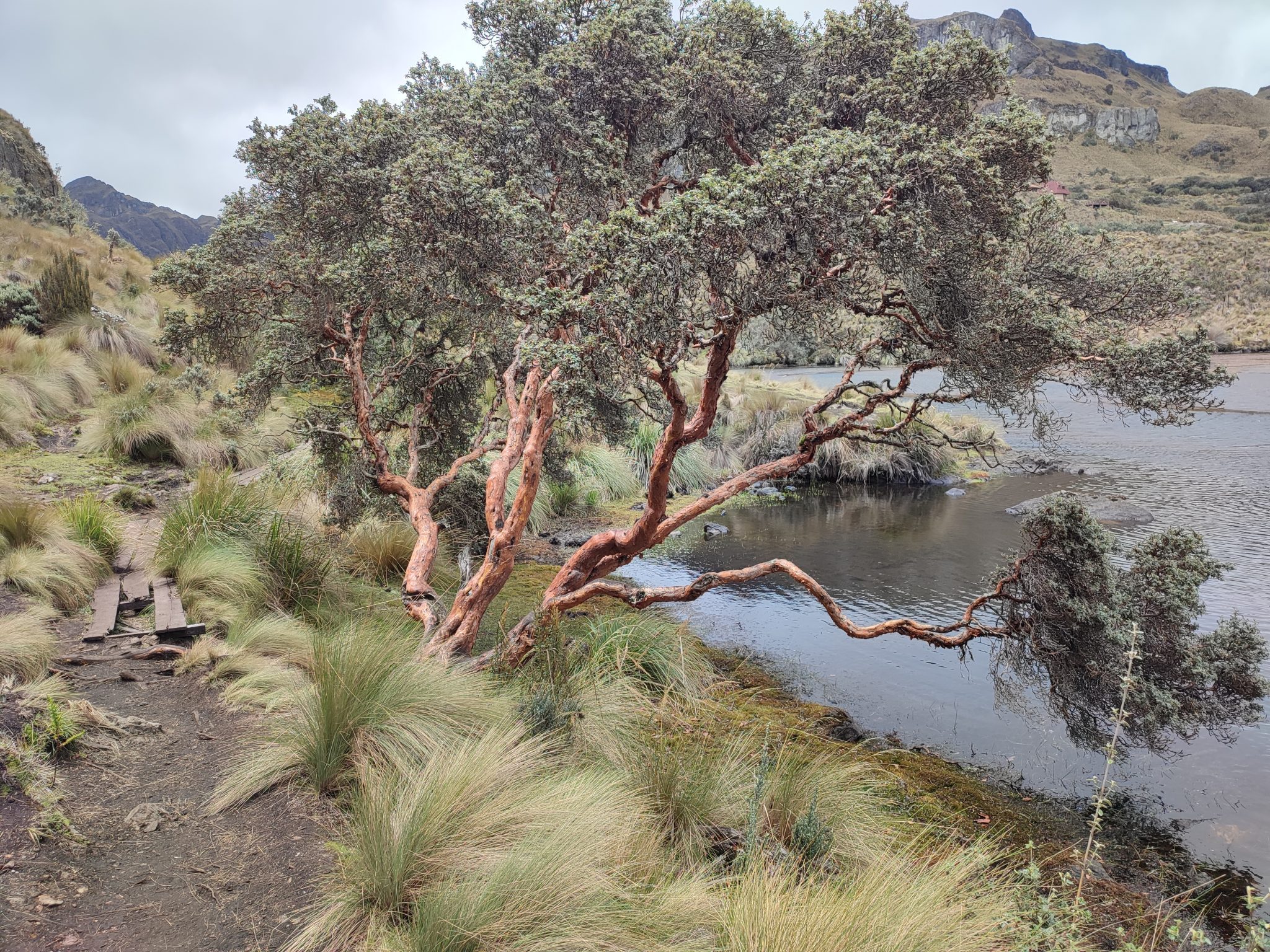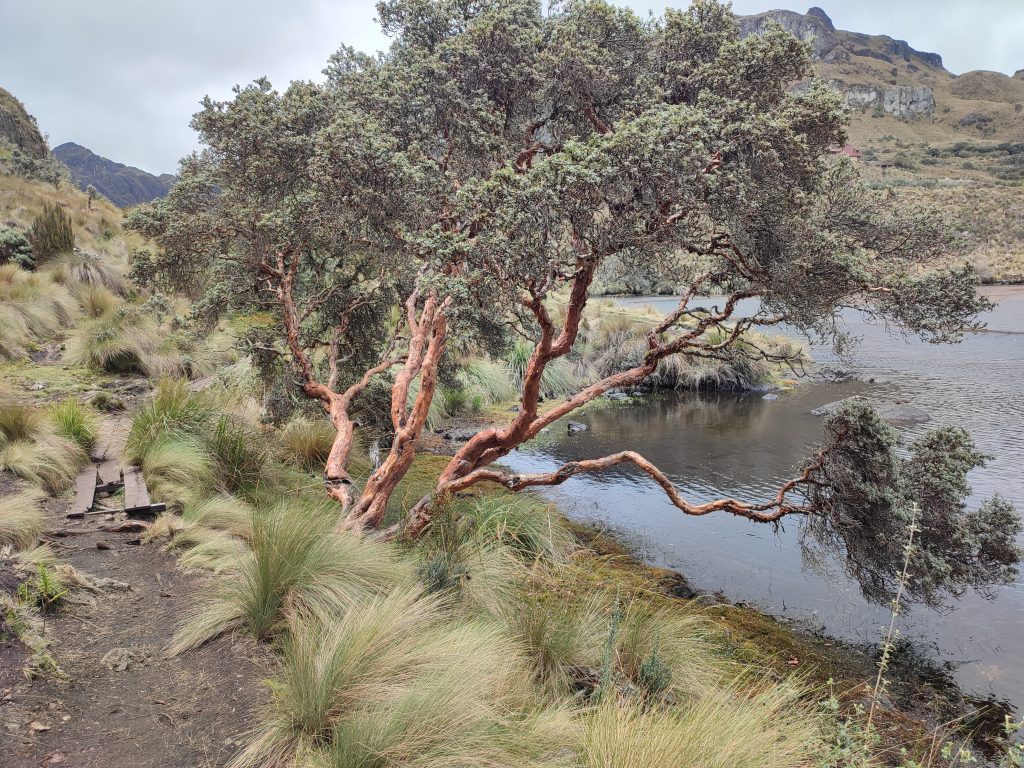 The Polylepis (Quinoa) – the world's highest altitude tree – is perhaps the most remarkable plant at Las Cajas. It is easily identified by its thin, red-brown, peeling bark, which has earned it the moniker "the paper tree." These trees have a lot of twisted and twisting limbs similar to those trees in a haunting fantasy woodland.
Fauna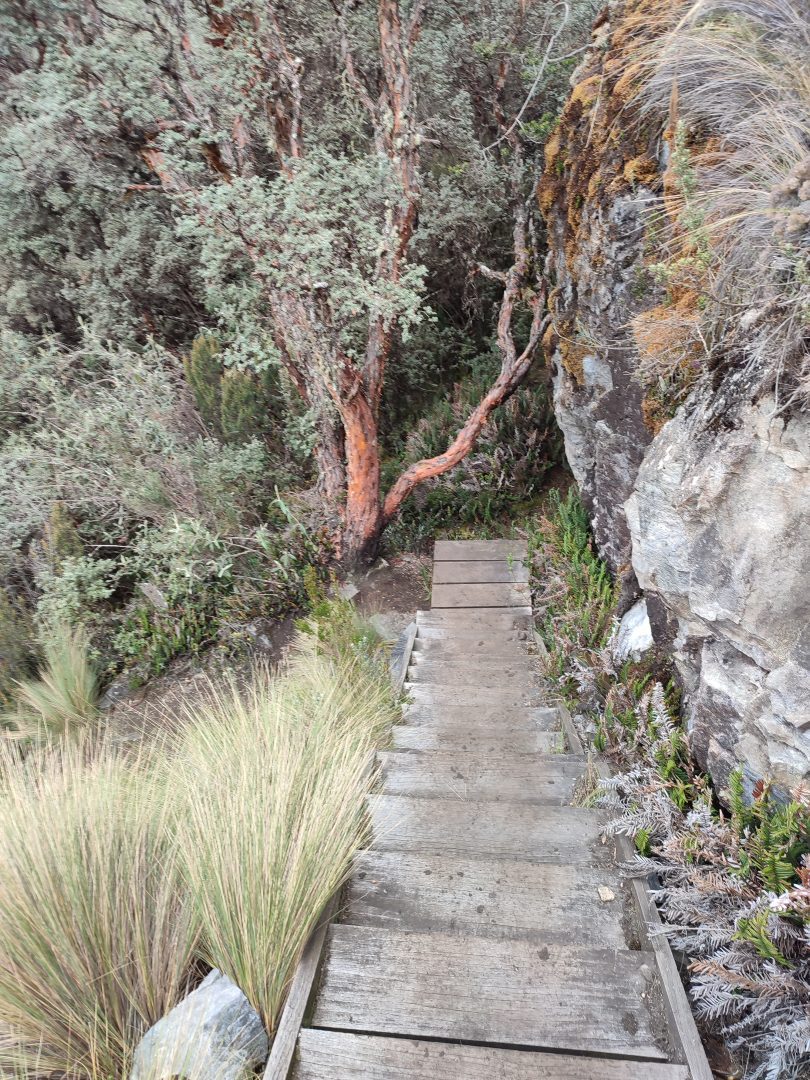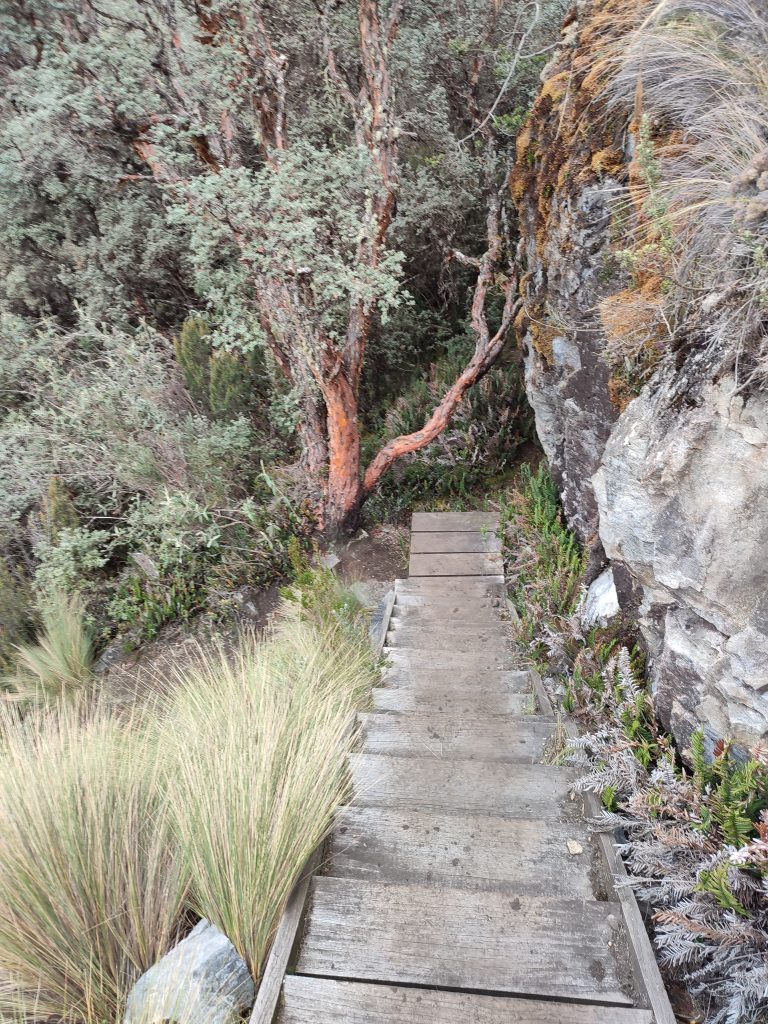 Las Cajas is home to a plethora of animal species that are a bit challenging to spot. Llamas, alpacas, deer, Andean foxes, wild horses, and rabbits are some of the more common animal sightings. Pumas, Andean bears, coatis, weasels, skunks, porcupines, and the unique Cajas water mouse are among the shyest and most retiring species.
Cajas is not just a Ramsar Wetland of International Importance for migrating birds, but it also is home to 157 different bird species.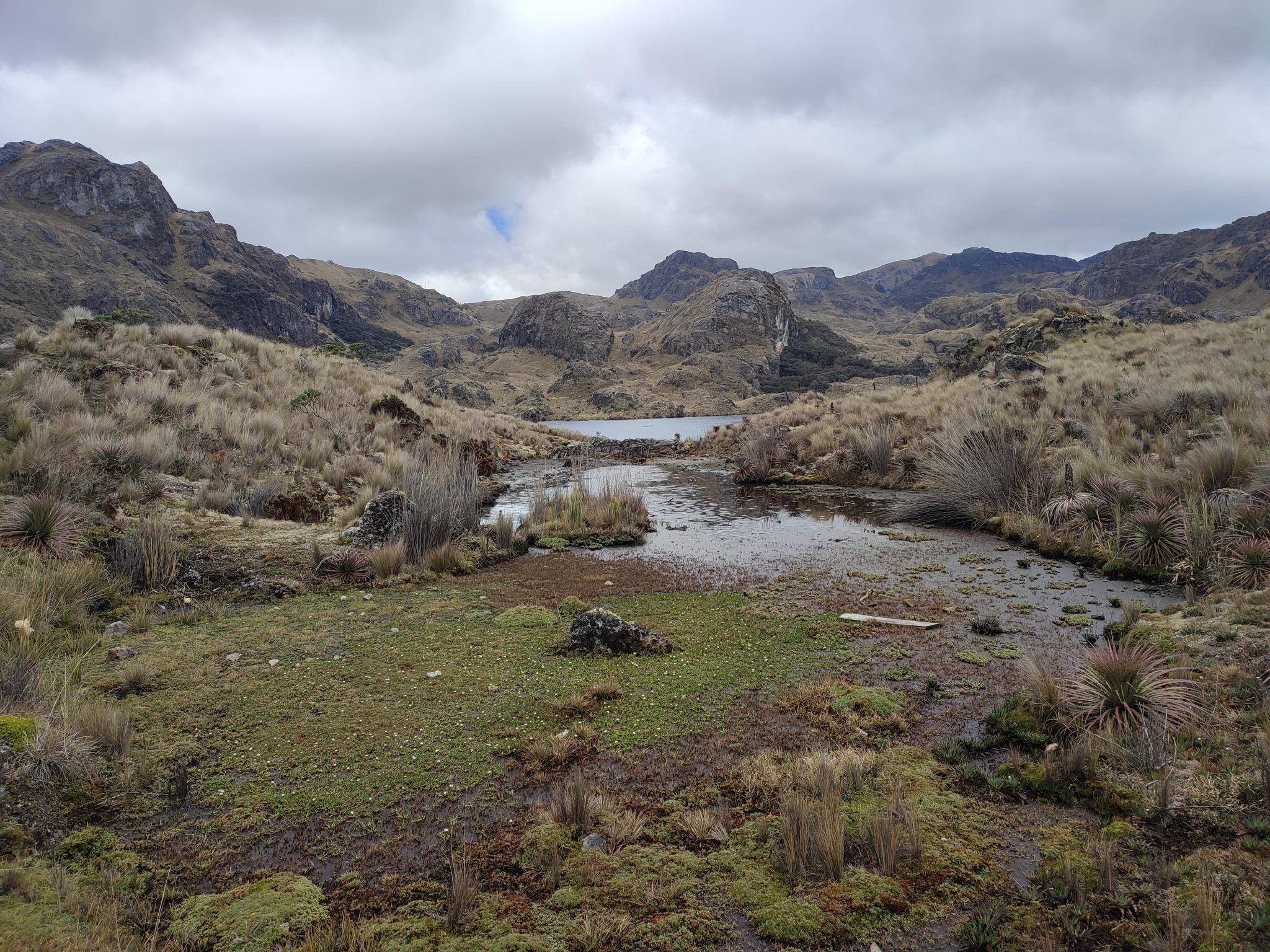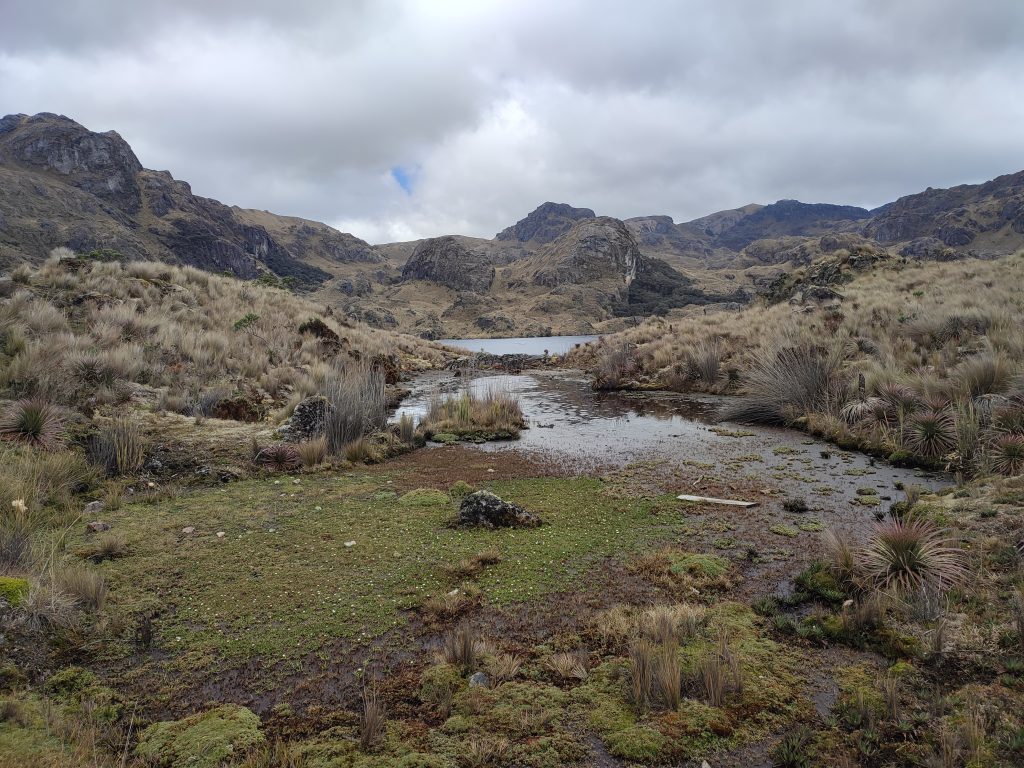 While the Andean Condor is frequently the major attraction for visiting birders, other colorful species such as parrots, toucans, tanagers, and guans can also be seen.
Among the 24 hummingbird species present at Cajas National Park, look for the gigantic hummingbird (Patagona gigas), the world's biggest species. The uncommon Cajas indigenous violet-throated metal tail (Metalura gorjivioleta) can be also seen in this park.
Altitude and Weather in Cajas National Park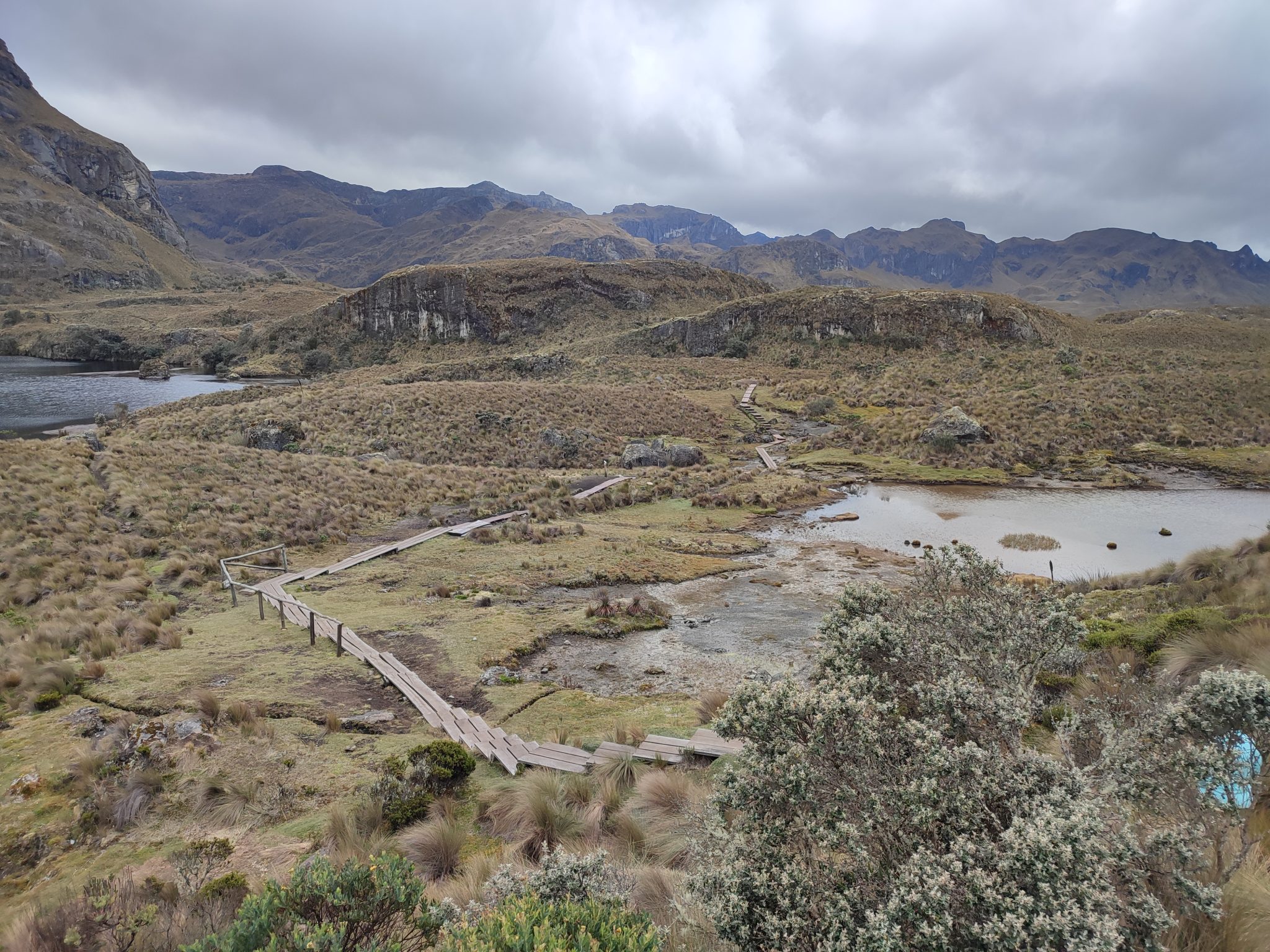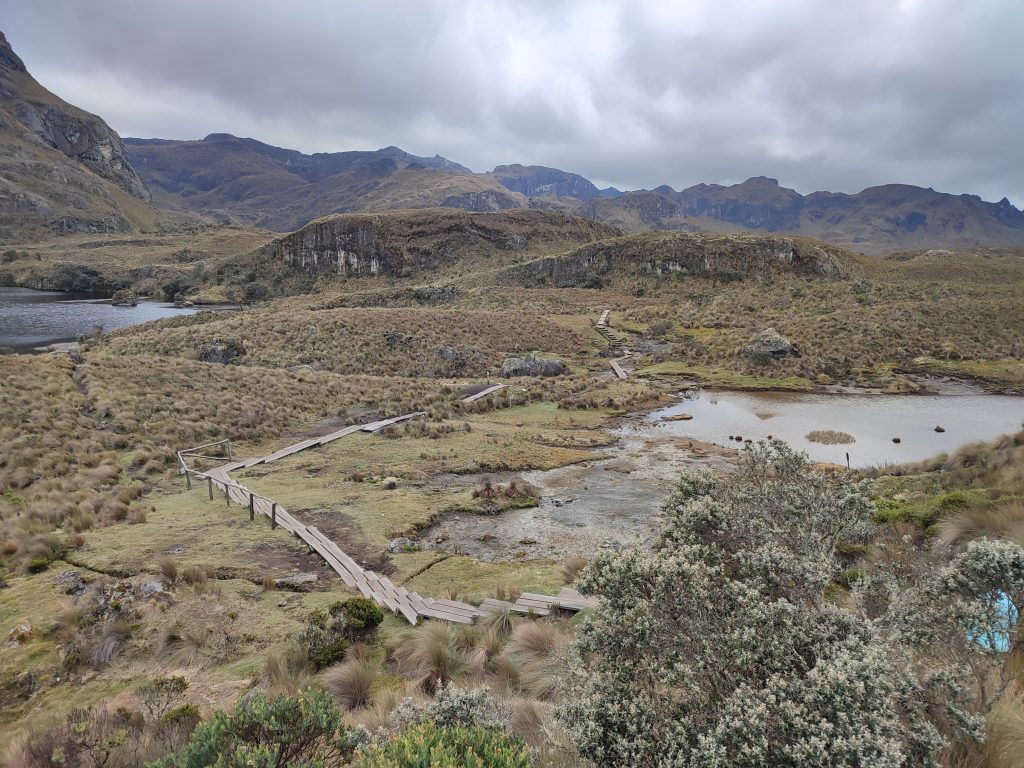 Cajas National Park is located at a high elevation of 3,160-4,450 meters in altitude. Acclimatization is crucial before trekking in the park to avoid altitude sickness and to enjoy your trip to the fullest. Staying hydrated is important at this altitude.
Also, because there is less oxygen to breathe, some people may tire out faster than others.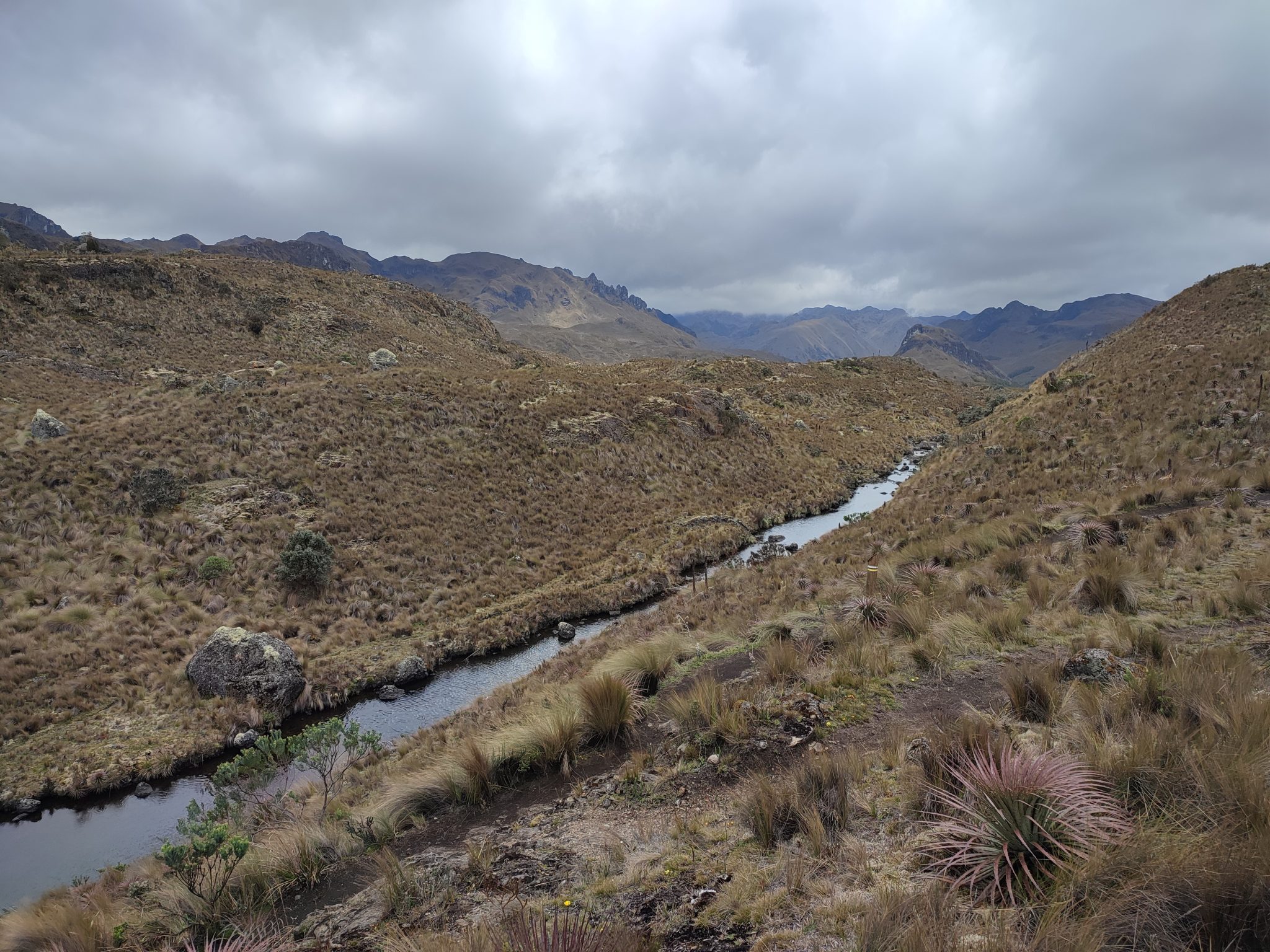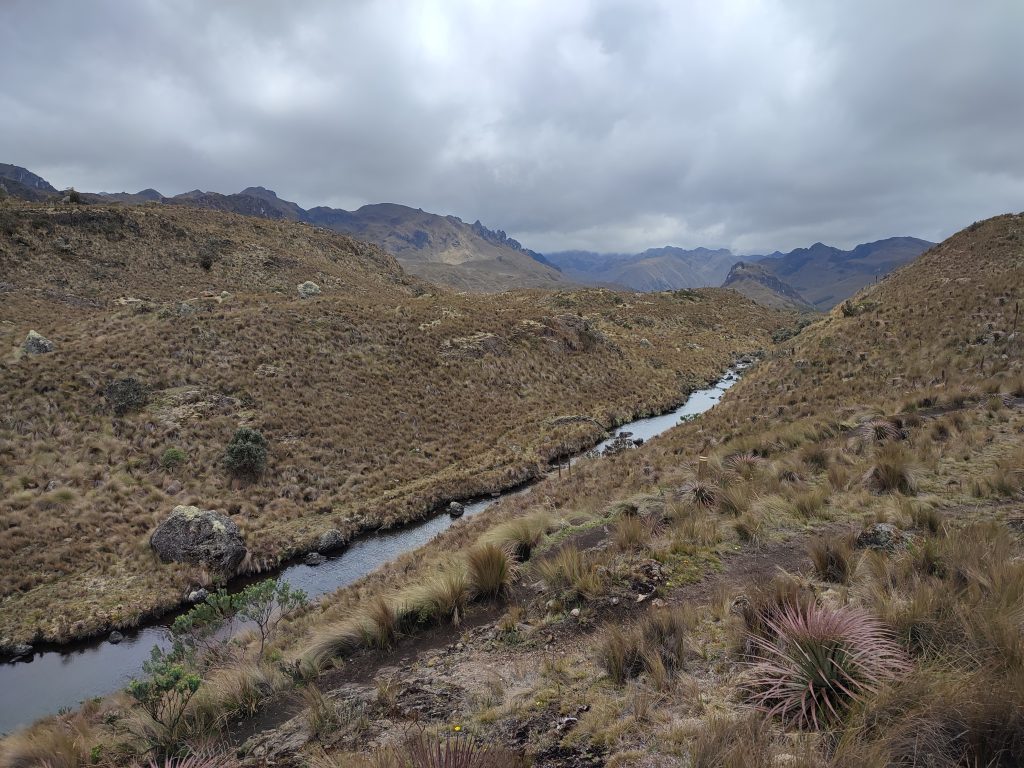 The weather in the park is unpredictable and it's best to come prepared. Cajas National Park gets a lot of rain and that was the major reason we did not hike. The weather is generally chilly, but not freezing, rainy, muddy, and clouds frequently roll over hills due to its high altitude.
It is usually a good idea to check the weather prediction ahead of time and dress accordingly.
Ecuador's dry season lasts from June to September, however, it can rain at any time of year.
What to Bring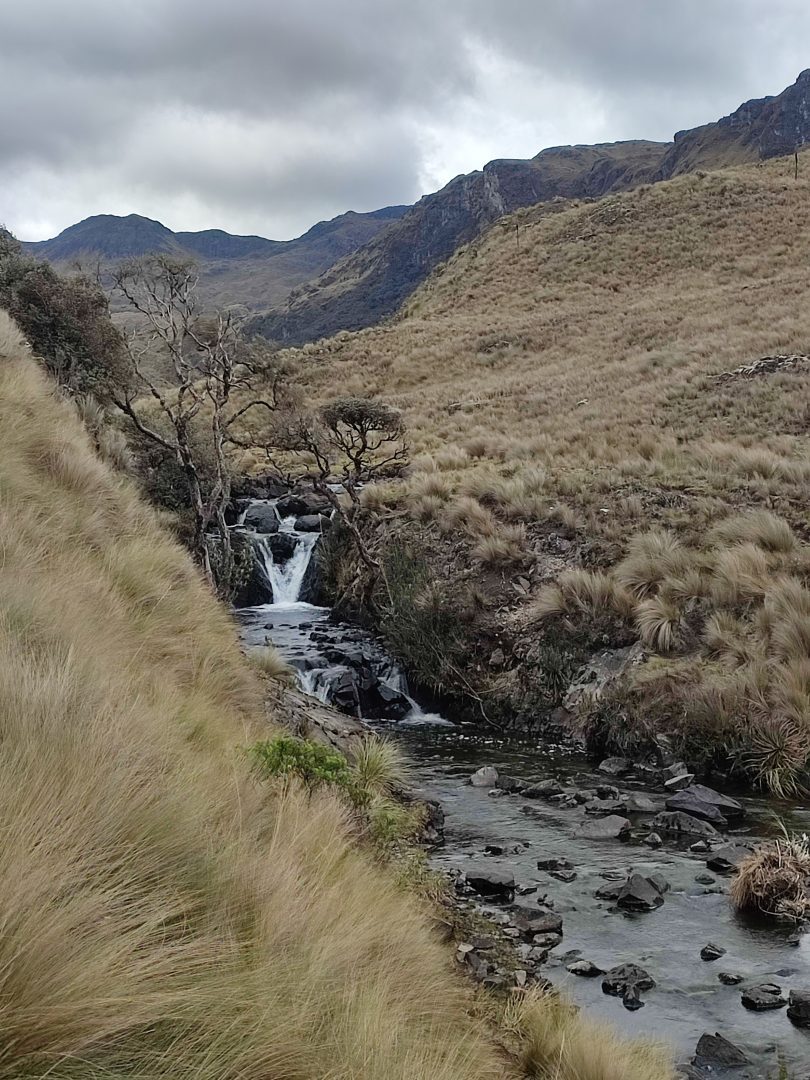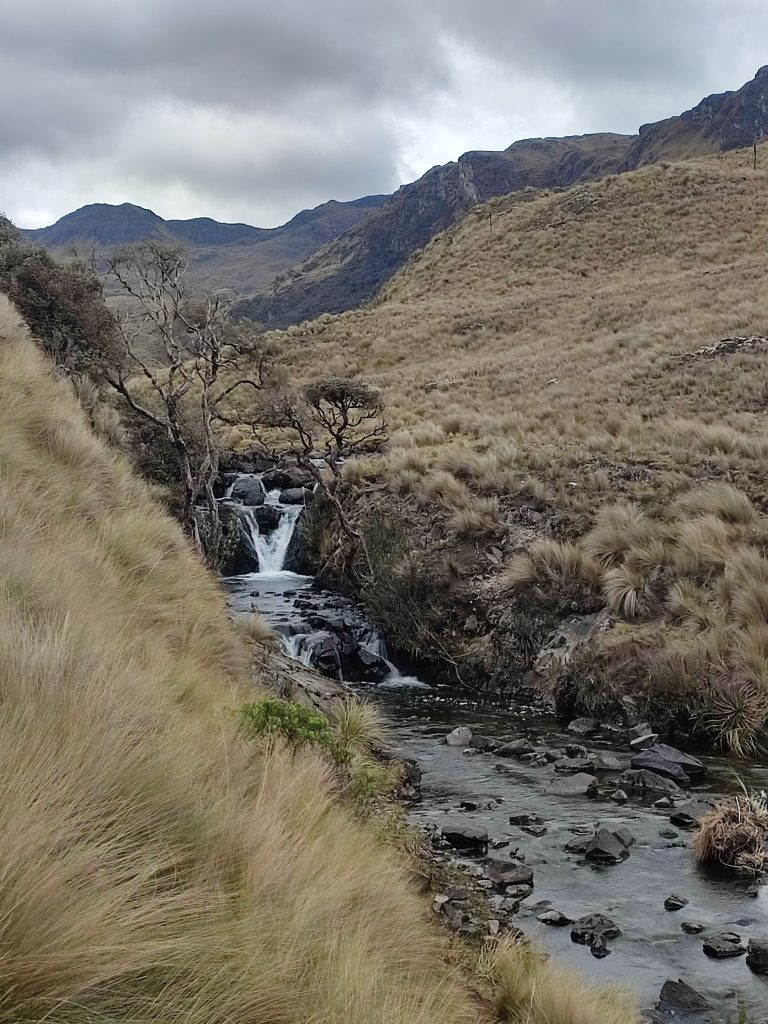 As previously said, the weather in Cajas National Park is so unpredictable that it can literally change every minute.  If you plan on trekking here, don't compromise on your attire; layers are the key to success.
Wear strong hiking footwear because paths are frequently muddy and rainy.
It is important to bring a good quality rain jacket, poncho, and any extra warm layer, such as a fleece jacket. In addition, we donned leggings and outdoor hiking pants.
If the weather is pleasant and warm on the day of your visit, we will still have these goods safely packed in the bag.
Even if the sky is gloomy, wear sunscreen and lip balm to protect your lips from the sun and wind.
Finally, take ChlorOxygen 1-2 weeks ahead of the trip so it's easier to deal with high altitudes.
Bottom Line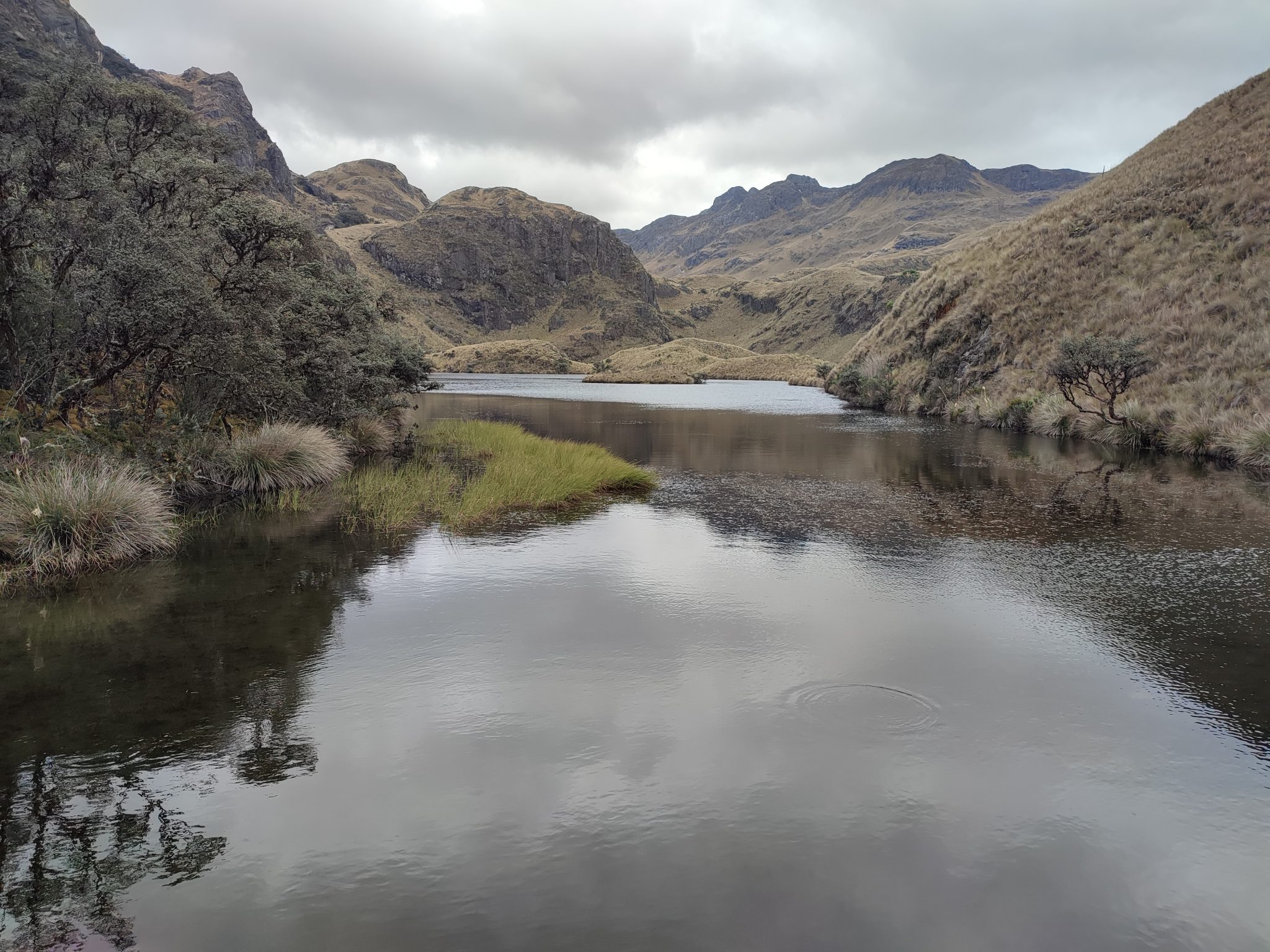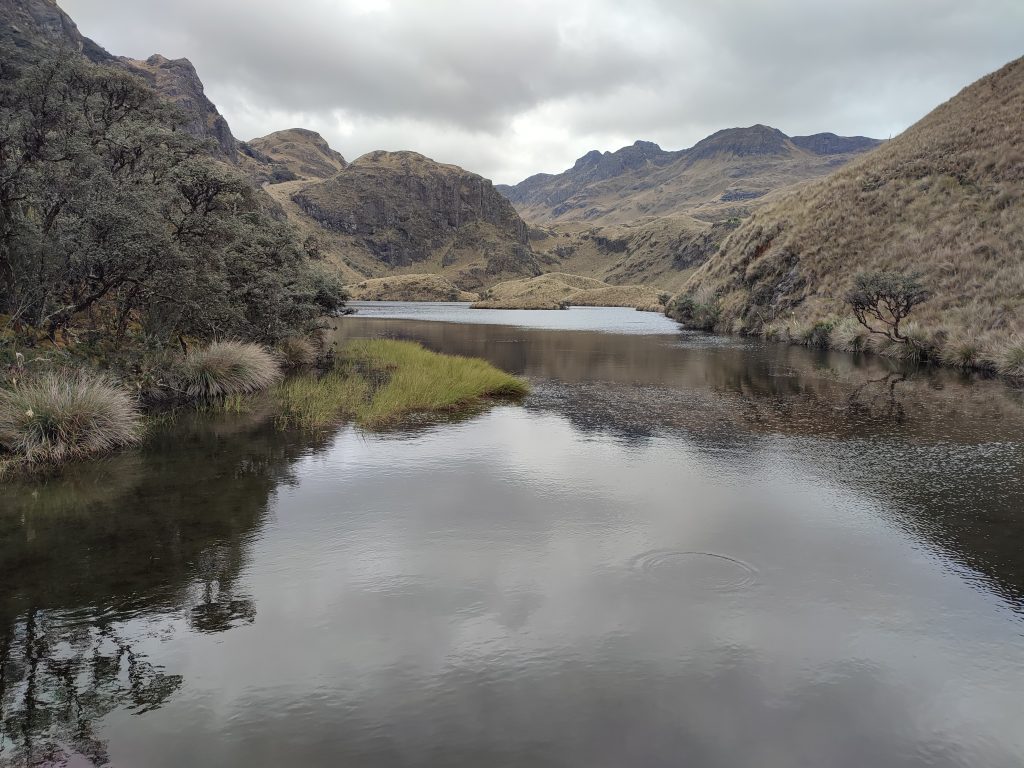 Las Cajas National Park in Ecuador has everything for everyone. Awe-inspiring landscapes carved by ancient glaciers. Birds abound in the crystal-clear lakes. Flora and wildlife that is unique to the country. A network of pathways for hikers and environmental enthusiasts.
Las Cajas National Park is an enticing destination for travelers. With its rough and natural beauty, this Ecuadorian landscape is a must-visit place. We highly recommend seeing it for yourself!