Kicker Rock, also known as Leon Dormido, is a spectacular rock structure on San Cristobal Island and one of the greatest snorkeling places and popular things to do in the Galapagos.
Kicker Rock is located approximately an hour and a half northeast of Puerto Baquerizo Moreno. It is a relic of a vertical tuff cone formation that rises almost 153 meters (500 feet) above the water. The location may only be reached by boat, and visitors must always be escorted by a guide.
The erosion has given the rock its distinctive form, which some associate with a shoe, therefore the name Kicker Rock. Others see it to be a sleeping sea lion or Leon Dormido in Spanish.
Wildlife in Kicker Rock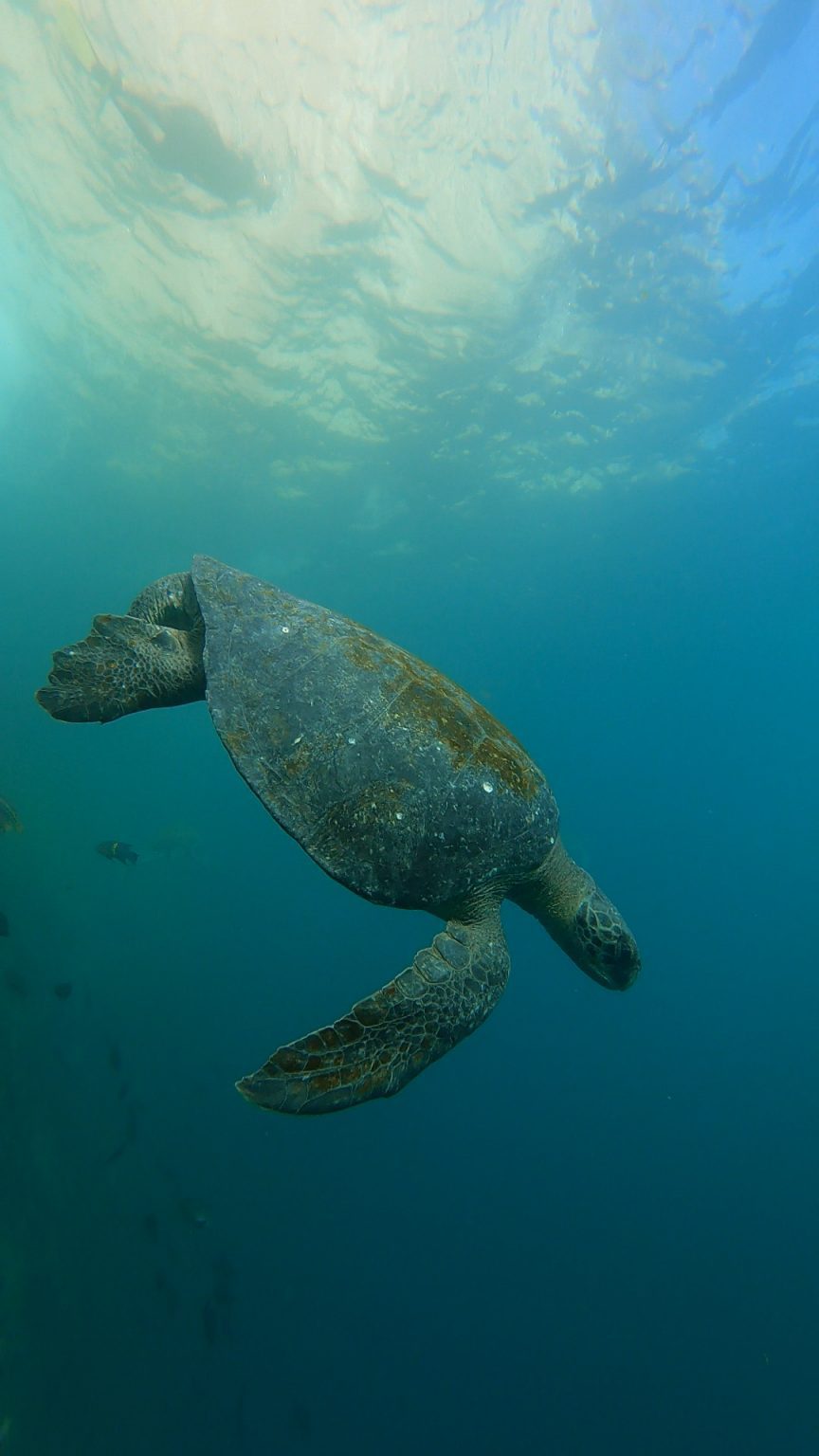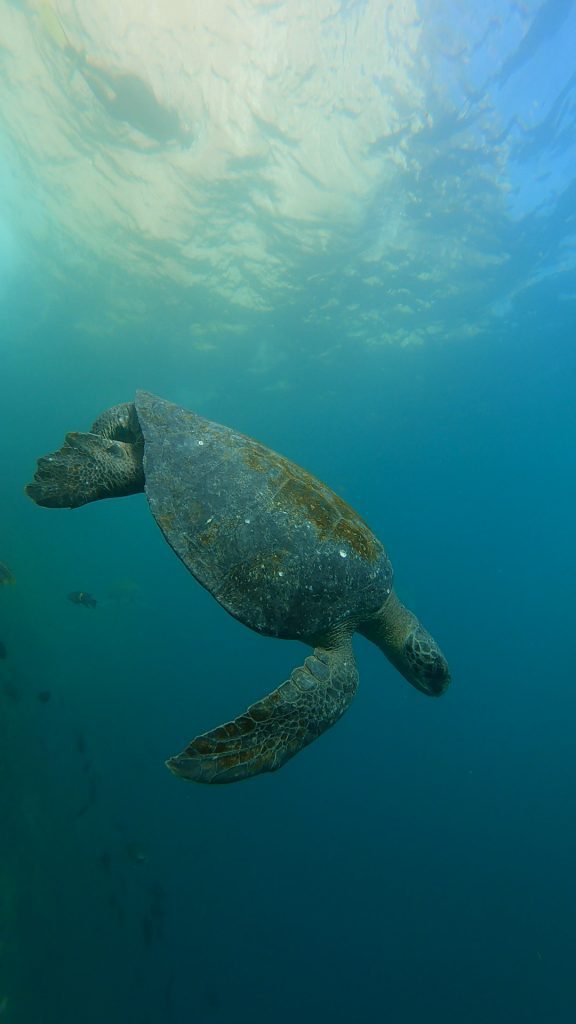 Kicker Rock is home to a broad range of species, so if you get the opportunity to visit, do so. A few different varieties of marine birds may be seen above the surface of the ocean.
We often see blue-footed boobies, masked boobies, and frigatebirds on the cliffs, as well as sea lions along the coast.
The marine life is much more interesting underwater. Kicker Rock is a popular spot for viewing Galapagos sharks. However, hammerhead sharks have been observed there on occasion.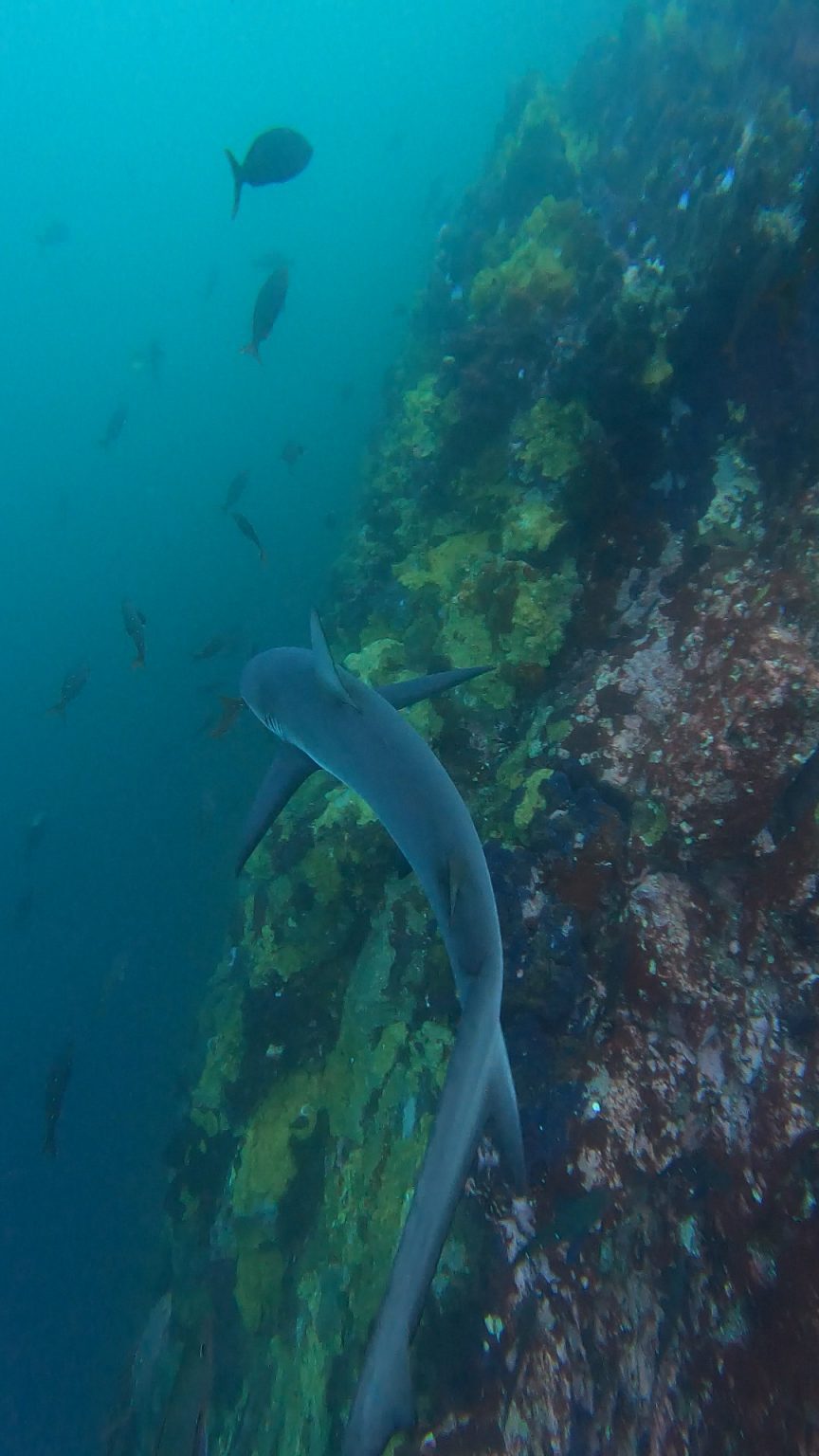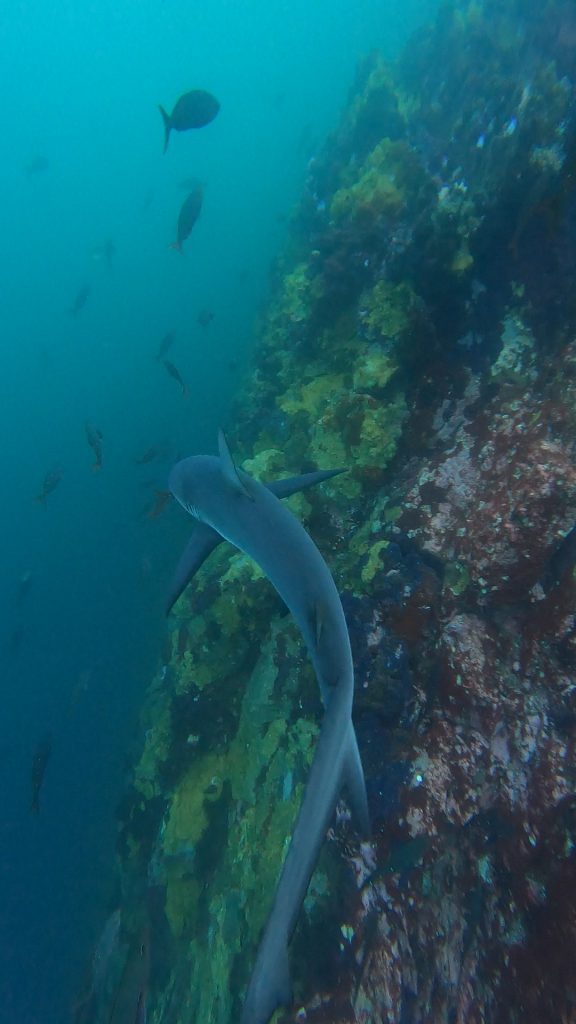 We witnessed sea turtles, marine iguanas, rays, Galapagos sharks, tropical fish, and even hammerhead sharks while snorkeling near Kicker Rock. 
How to Get to Kicker Rock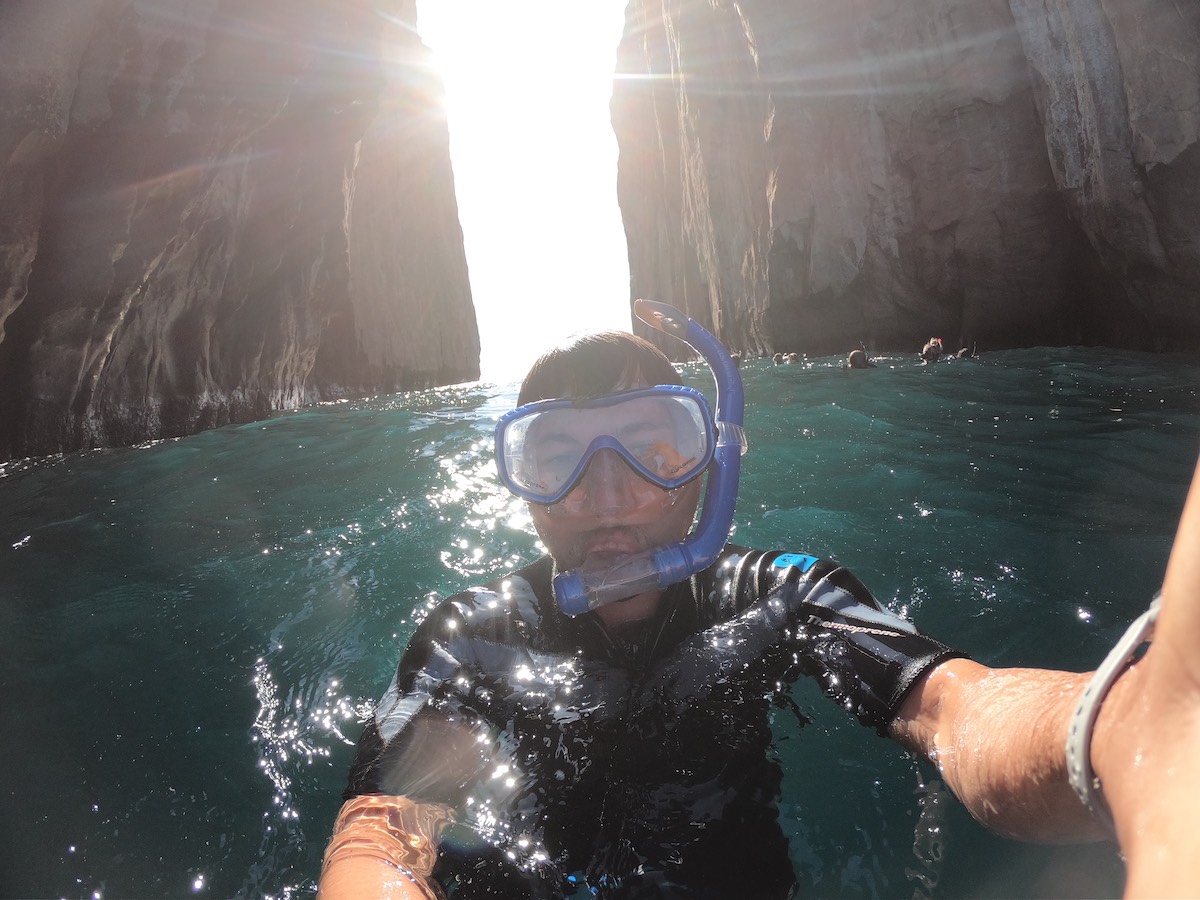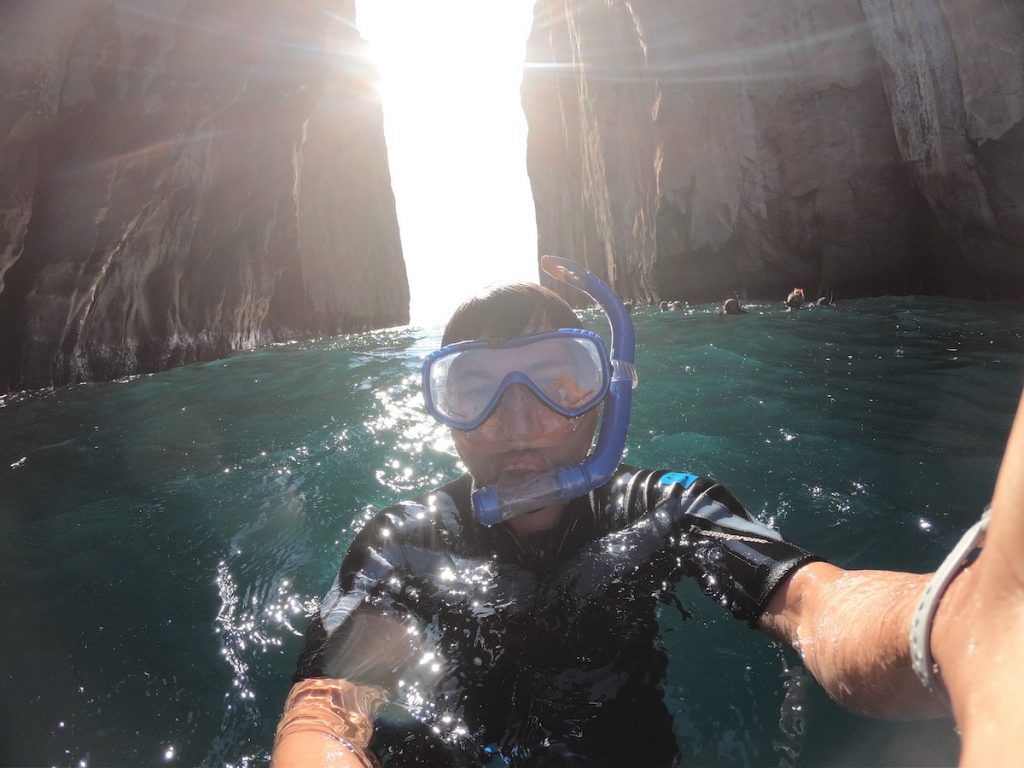 You can go to Kicker Rock in the Galapagos Islands by taking a Galapagos cruise that includes a stop at León Dormido or by taking a boat tour from San Cristobal Island. 
There are two boat journeys offered from San Cristobal Island on a regular basis. The first trip consists solely of a boat ride and snorkeling stop at Kicker Rock, followed by a walk or relaxation break on a neighboring beach, which could be Puerto Grande, Cerro Brujo, or Manglecito. These options vary depending on the day of departure for this Galapagos excursion and the National Park's authorization.
The "Tour 360" offers an entire circle of San Cristobal Island which also includes a snorkel stop at Kicker Rock.
Both of these boat tours include fins, masks, snorkeling equipment, and a swimsuit, as well as lunch on the boat. Some excursions involve snorkelers and divers, while others are exclusive for snorkelers. 
Snorkeling at Kicker Rock
We visited Kicker Rock as a part of Tour 360. Snorkeling at Kicker Rock was one of the highlights of the tour and we all enjoyed our time there.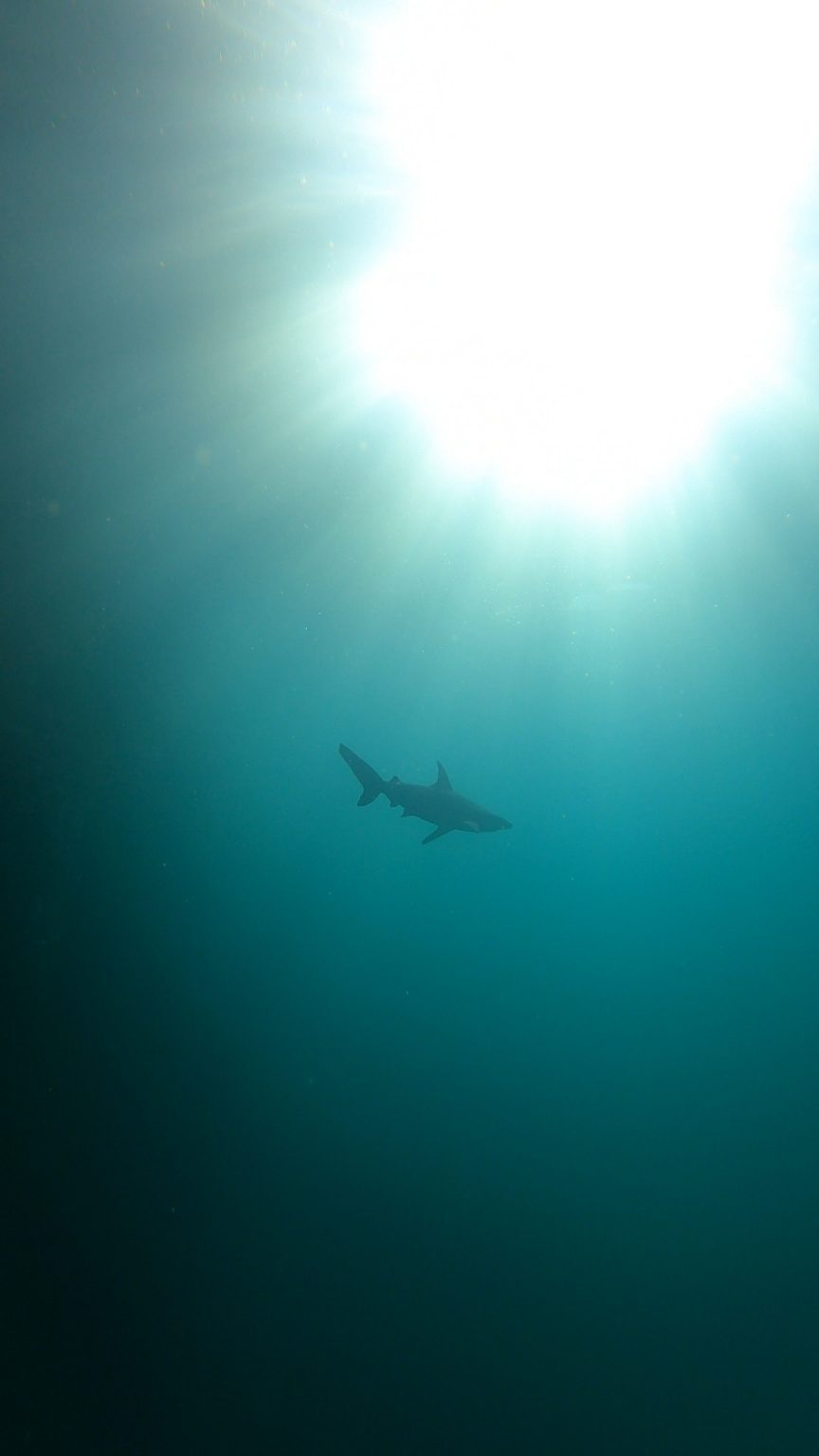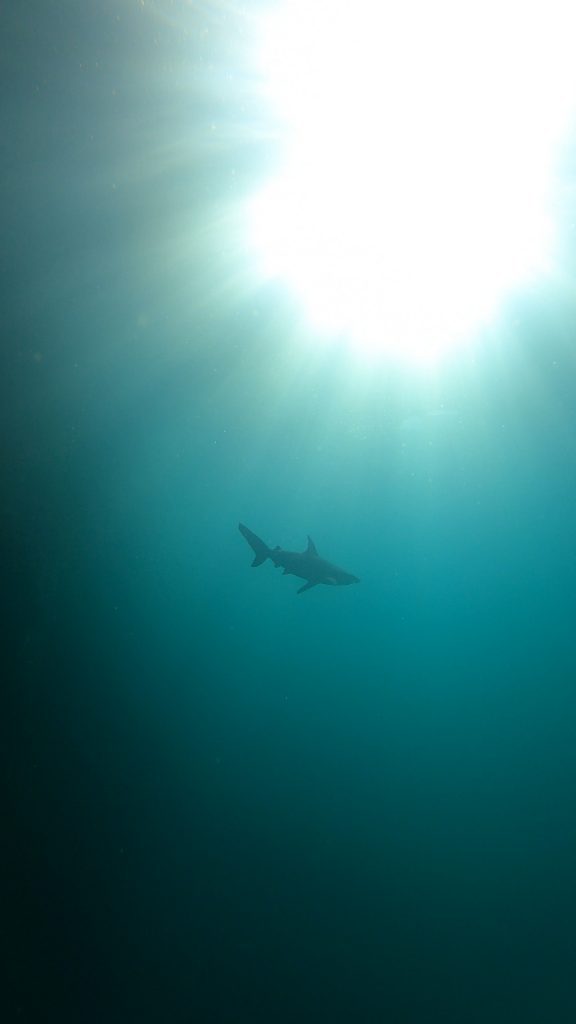 I wasn't aware of the ferocity of the currents flowing through the passage between the rocks until we leaped over and into the sea. Because the currents change direction, our crew positioned us on the right side and gave us the signal to swim towards the canal.
About twenty to thirty feet below us, we spotted dozens of Galapagos sharks. To meet them and satisfy the sharks' curiosity, our guides swam down ten to fifteen feet. It was both unnerving and inspirational to witness these magnificent monsters swim quietly below us.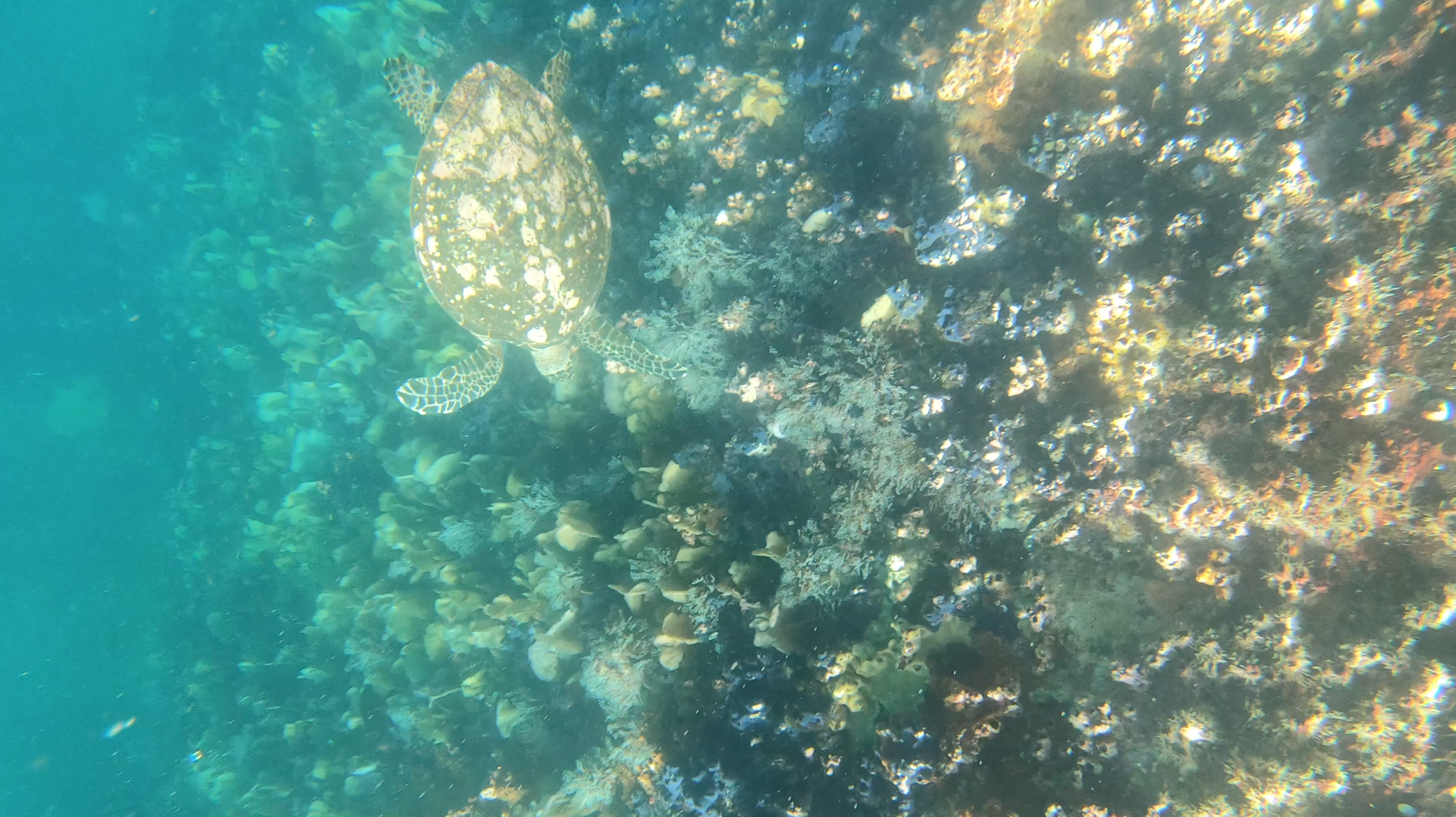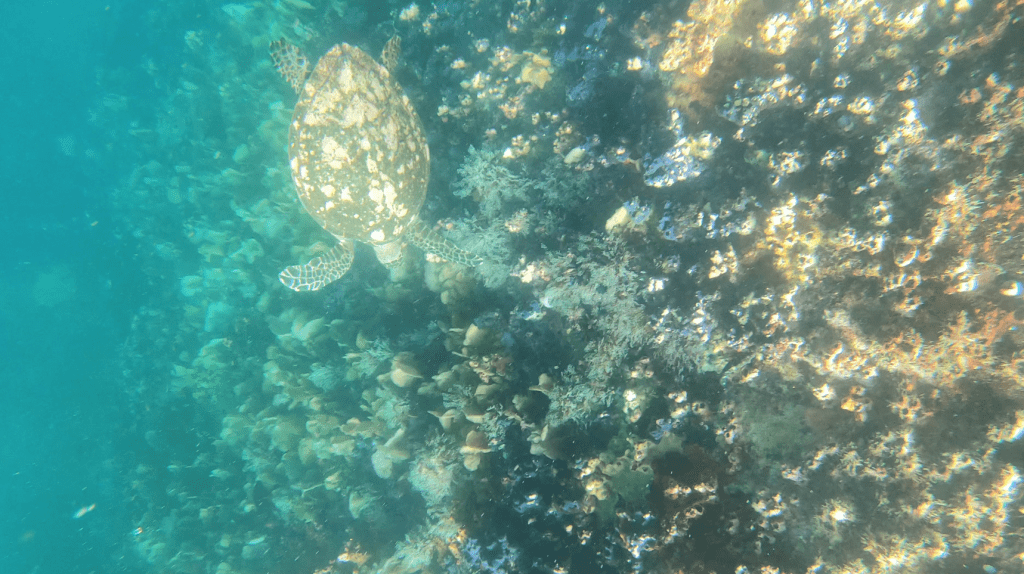 We also had a chance to come face to face with sea turtles as they swim and seemingly fly around Kicker Rock, munching on the rock wall face eating algae and socializing with colorful reef fish such as Mexican hogfish, yellowtail surgeonfish, parrotfish, Sergeant major fish, pufferfish, hawkfish, rainbow wrasse, and many more.
Best Time to Visit Kicker Rock
The most ideal time to dive near Kicker Rock is between December and May, when the water is warmer and clearer, allowing snorkelers to see more. If you venture it in colder weather, the abundance of creatures roaming around underwater will quickly make you forget about the frigid water temps.
What to Pack for Kicker Rock Trip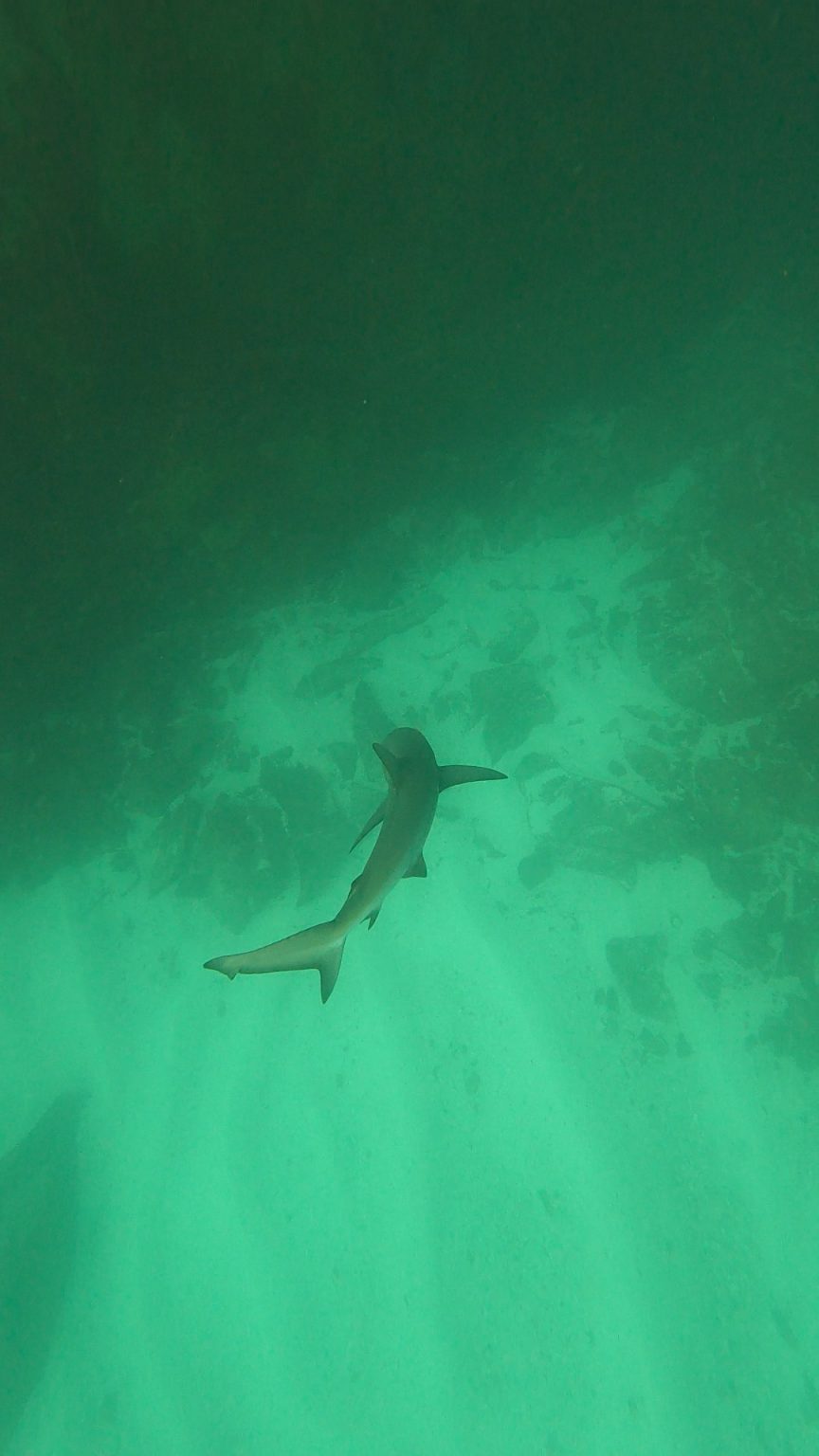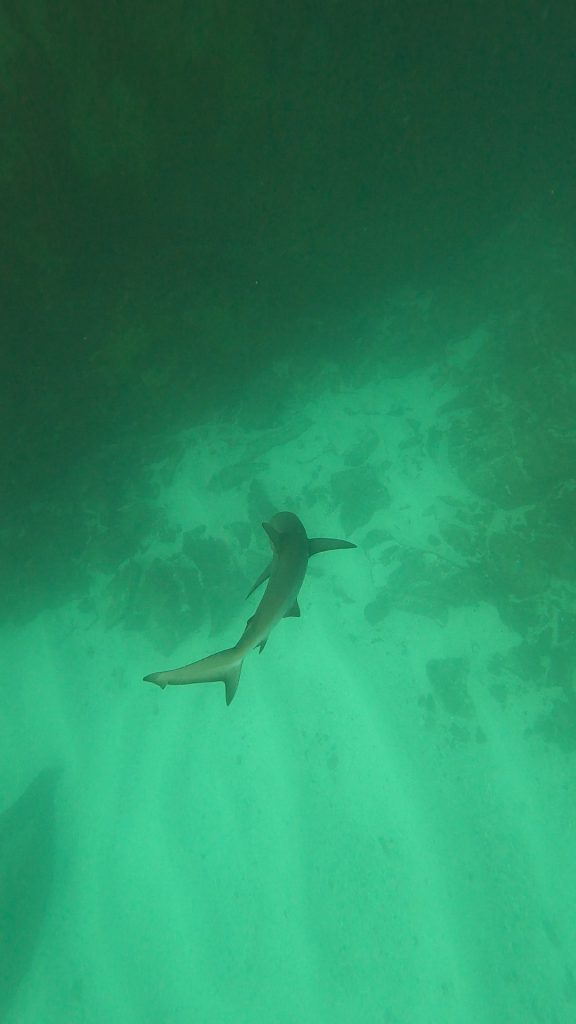 Sandals for Hiking

A change of clothes

Swimming suit and gear

Water bottle

A hat and sunscreen

Snorkeling suit (tour operators usually provide mask and fins)

A lightweight jacket for the return journey
Snorkeling Tips and Recommendations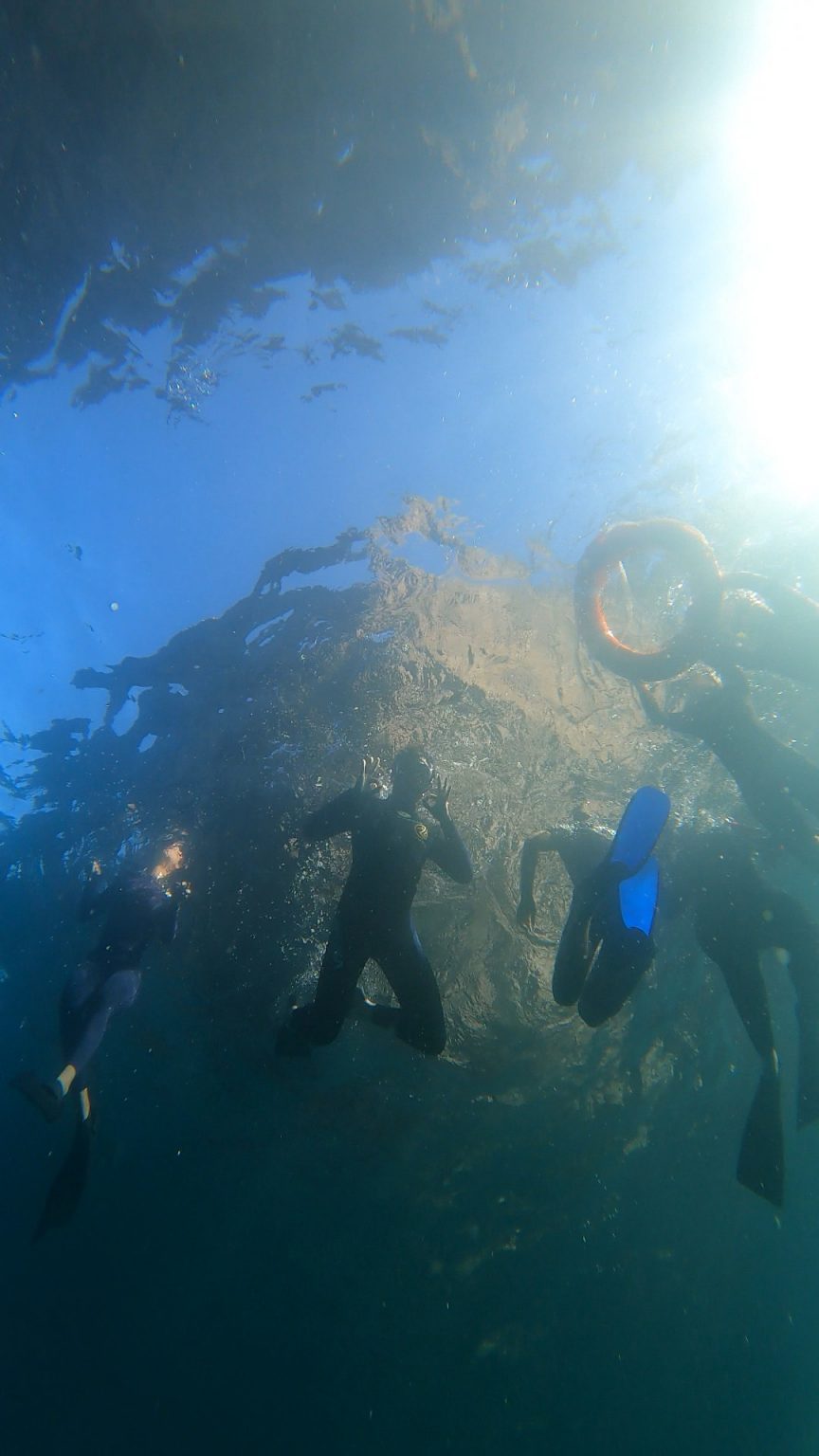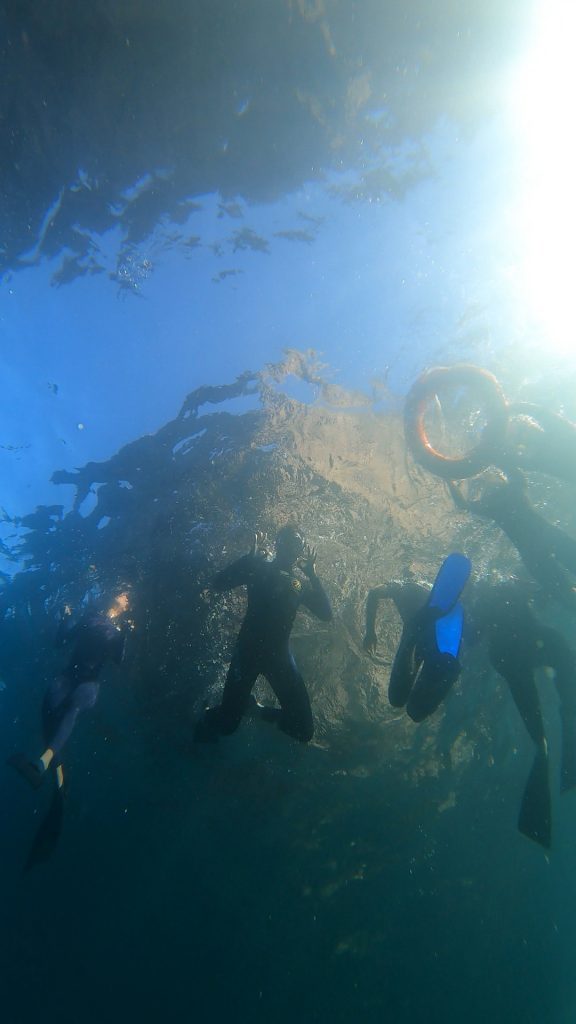 To snorkel at Kicker Rock, you must be accompanied by a National Park guide. This location is vulnerable to waves and currents because it is located offshore.
Your guide will determine which region to visit based on sea conditions, choosing calmer portions of the site. When the waves are quiet, you may enter a few-meter-wide (6m/20ft) canal that traverses the rock and even swim back out. The visibility at this location fluctuates greatly depending on currents and sea conditions.
We do not suggest it for children or beginners because of the changeable water conditions, sometimes poor visibility, and the depth of the area.
Bottom Line
Kicker Rock is a must-see destination for everyone looking for a spectacular snorkeling adventure. One of the highlights of our Galapagos experience was this expedition. Kicker Rock is a fantastic diving and snorkeling spot that no explorer should miss!