Playa Mann is a white sand beach produced by shell fragmentation. The purity of its waters makes it an ideal spot for snorkeling. It is situated 10 minutes away from the center of Puerto Baquerizo Moreno. This gorgeous beach is located within the city limits and faces west which gives one of the greatest sunsets in the Galapagos.
Playa Mann is somewhat rocky, and sea lions are frequently spotted on it. It is an ideal place to swim and sunbathe while watching the quirky sea lions. On weekends, both tourists and locals flock to this beach.
There is a food court and bathrooms at this site, and it is also the only beach on the island with a lifeguard tower, making it a highly safe beach.
Mann Beach is one of the tourist sites that may be visited on foot from Puerto Baquerizo Moreno, along with Loberia, the Gianni Arismendy Interpretation Center, Punta Carola beach, and Cerro Tijeretas.
How to Get to Playa Mann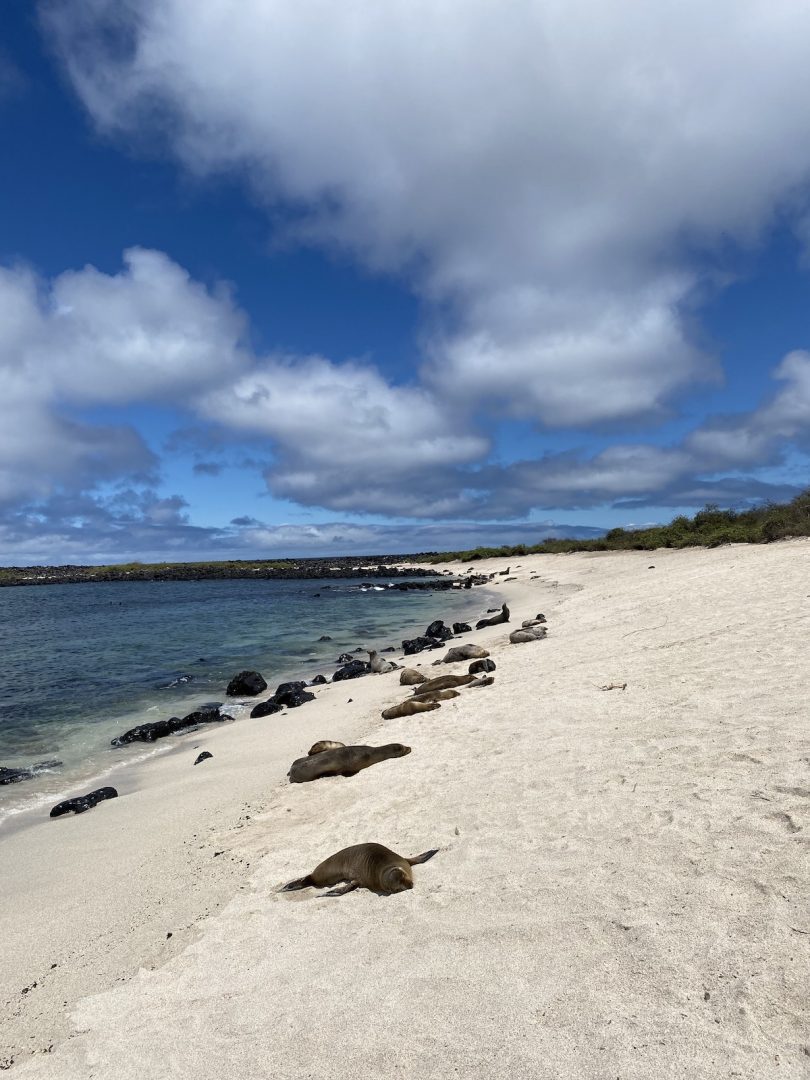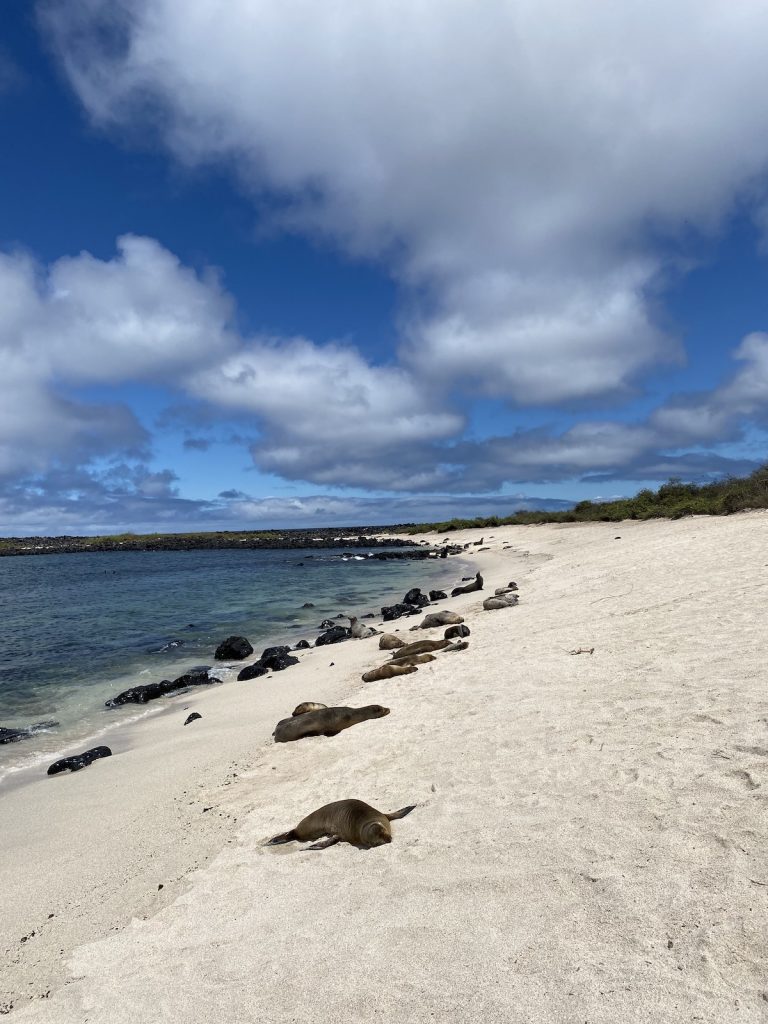 Playa Mann is accessible by land and is located 10 minutes from the heart of Puerto Baquerizo on San Cristóbal Island, in front of the San Francisco University Galapagos Science Center.
Mann beach is the beginning point for the route to the Gianni Arismendi Interpretation Center, Tijeretas hill, and Punta Carola beach.
Activities in Playa Mann
Water Activities
The transparency of its waters makes the beach ideal for water activities such as snorkeling, swimming, and kayaking.
Watching Sunsets and Photography
This location is for recreational use due to its proximity to the town center, and it is also a site to view the greatest sunsets, making it a great area to capture amazing images.
Birdwatching and Wildlife Spotting
A significant number of birds of various types may be seen feeding and nesting on the shores of Playa Mann.
We saw sea lions, turtles, frigate dolphins, Galapagos tortoises, red-footed boobies, blue-footed boobies, marine iguanas, dolphins, and Galapagos gulls, all of which can be also found at Santa Cruz and Isabela.
Bottom Line
If you are taking a break from day excursions in Galapagos, you can enjoy spending your free day in Playa Mann. Get to know more about the locals, learn more about the islands, and indulge in a slow day by swimming and sunbathing around the beach. You can better enjoy the views with a beer in your hand! 
If such a thing does not work for you, check the list of the best activities you can do in the Galapagos Islands.