Pitt Point, commonly known as Punta Pitt, is located on the extreme eastern borders of San Cristobal Island. The cheerful and loud barking of the local Galápagos Sea Lion population will greet you after a wet landing right on the beach! This is a bachelor colony of males that haven't established a breeding territory, and they can be a touch rough around the edges if they've been fighting on one of the nearby mating beaches.
Following the commotion of the beach, we follow a calmer road up the cliffs to a nesting spot utilized by all three local species of booby, the Blue-Footed, Red-Footed, and Nazca Boobies. Nowhere else in the Galapagos Islands do all three species nest together like this.
In addition to this unusual booby colony, you may view Galápagos Frigatebirds and petrels. Aside from the amazing bird life, the vista down to the beach and across the island from this high vantage point is worth the trek.
The hiking route allows you to get up and personal with the Saltbush and other resistant bushes that persist in this often scary volcanic terrain.
How to Get to Punta Pitt
To go to Punta Pitt, you must book guided tours with local tour companies.
Wildlife in Punta Pitt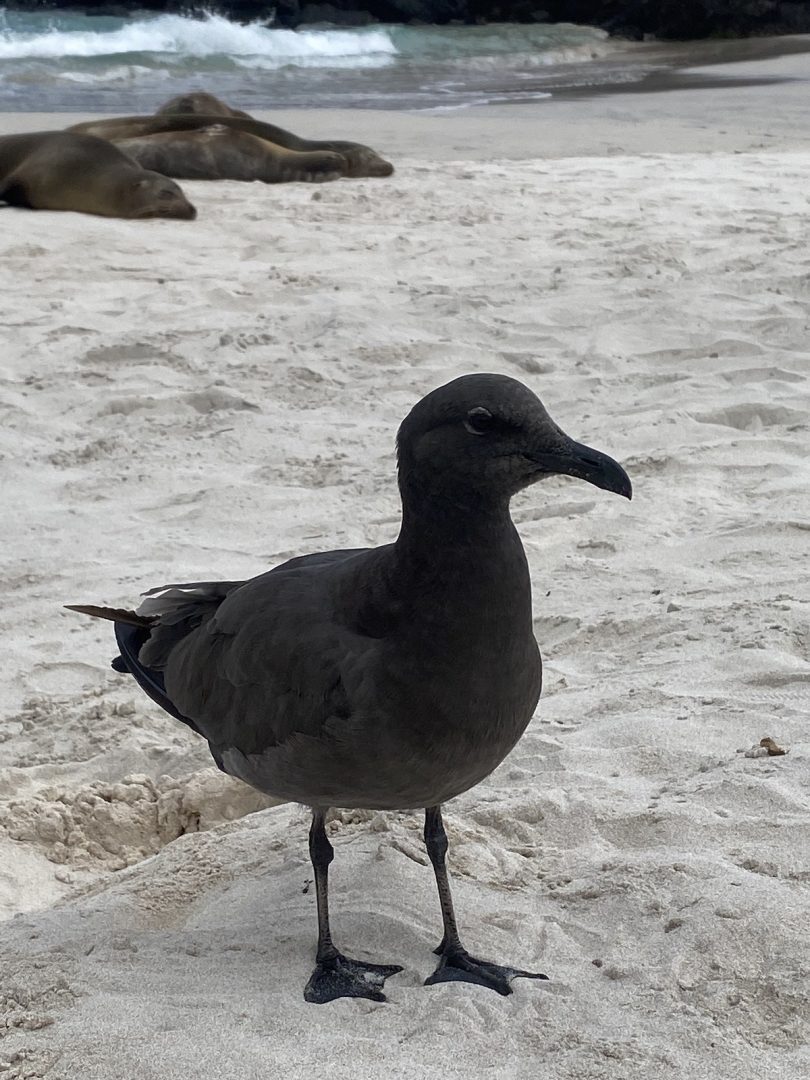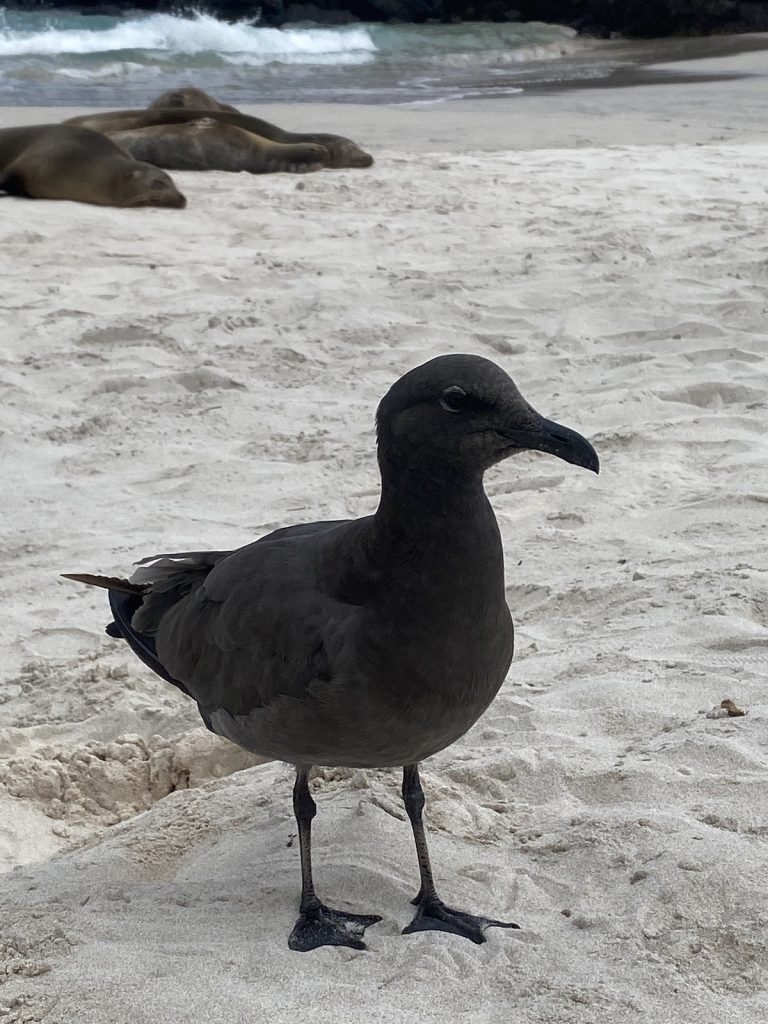 Some of the interesting wildlife you'll see in Punta Pitt are:
Blue-footed boobies

Nazca boobies

Red-footed boobies

Frigates

Pelicans

Darwin finches

San Cristobal cucuves

Sea lions

Seagulls

Sea turtles

Rays

Tropical fish
Our Punta Pitt Experience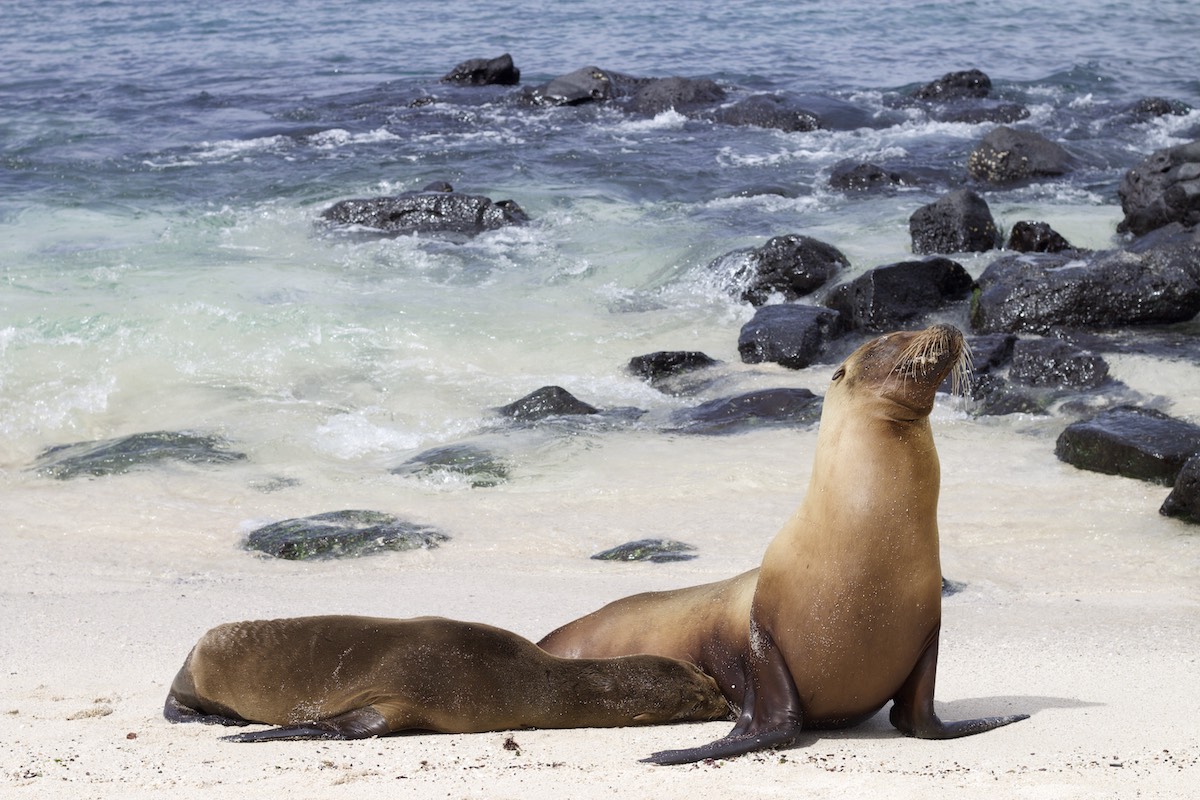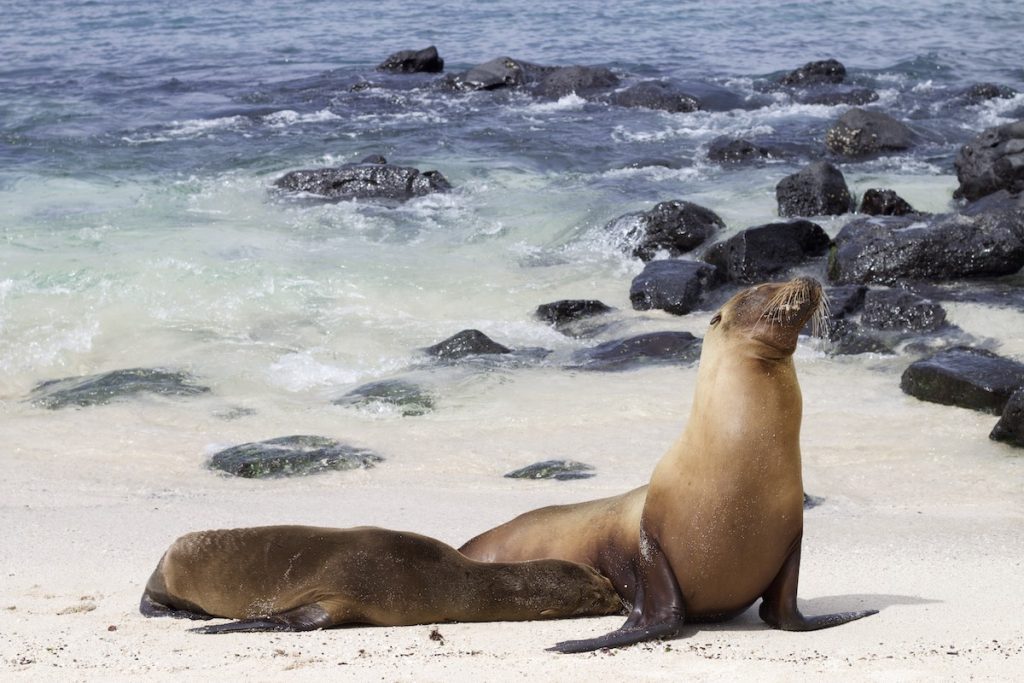 We sailed from Puerto Baquerizo Moreno to the northwest side of San Cristobal Island to explore.
Our first stop was the Pitt Islet, where we prepared for our first snorkel of the day. Following that, took a panga trip to Pitt Point to snorkel for the second time. After a few days in Galapagos, snorkeling felt like a regular daily activity for us. You'll never have enough though because there are plenty of things to do and see on the different islands in the Galapagos.
We continued sailing to Punta Pitt, where a trail led us to a natural viewpoint. We saw impressive landscapes and have the chance to view the three different species of boobies that inhabit these islands: Nazca boobies, blue, and red-footed boobies, the archipelago's least populated species.
The boobies (also called "piqueros" in Spanish owing to the manner they eat) fuel themselves by diving into the water and catching fish. Even though they are fast while flying, they walk awkwardly, which is why their English moniker is boobies (from the Spanish word "bobo," which means "silly").
After admiring the views and the birds, we enjoyed a scrumptious lunch on the boat before heading to Puerto Baquerizo Moreno.
When to Visit Punta Pitt
Punta Pitt is beautiful at any time of year, although the peak season is between mid-December and mid-January, or from mid-June to September.
If you want to surf at Punta Pitt Point, the best months to go are June and December, when the waves are consistently clean (rideable swell with mild/offshore breezes).
In December, clean surfable waves may be found 27% of the time, but they are blown away 15% of the time.
Bottom Line
Punta Pitt is one of the popular day tours that you can do when you are in San Cristobal Island, Galapagos. You would surely enjoy hiking, snorkeling, and admiring the captivating scenery and wildlife in the area. Consider including this on your bucket list when you visit Galapagos Islands!