Puerto Chino is a great place to relax and enjoy the views and sounds of the Pacific Ocean. With its white beach and turquoise sea, you will love swimming and snorkeling on this site. I would include this beach on the Galapagos bucket list.
The beautiful white sand provides plenty of space to sunbathe, and the calm water makes the beach a popular swimming spot. Finches may be found in the mangroves just beyond the shoreline, and they'll be eager to share whatever treats you have. Sea lions live on the rocky outcrops to the left and right of the sandy beach, but don't share any food with them because they get highly territorial when approached or scared.
On top of that, you may also see Galápagos green turtles and stingrays. Blue-Footed Boobies can also be spotted on the rocks near the beach.
How to Get to Puerto Chino Beach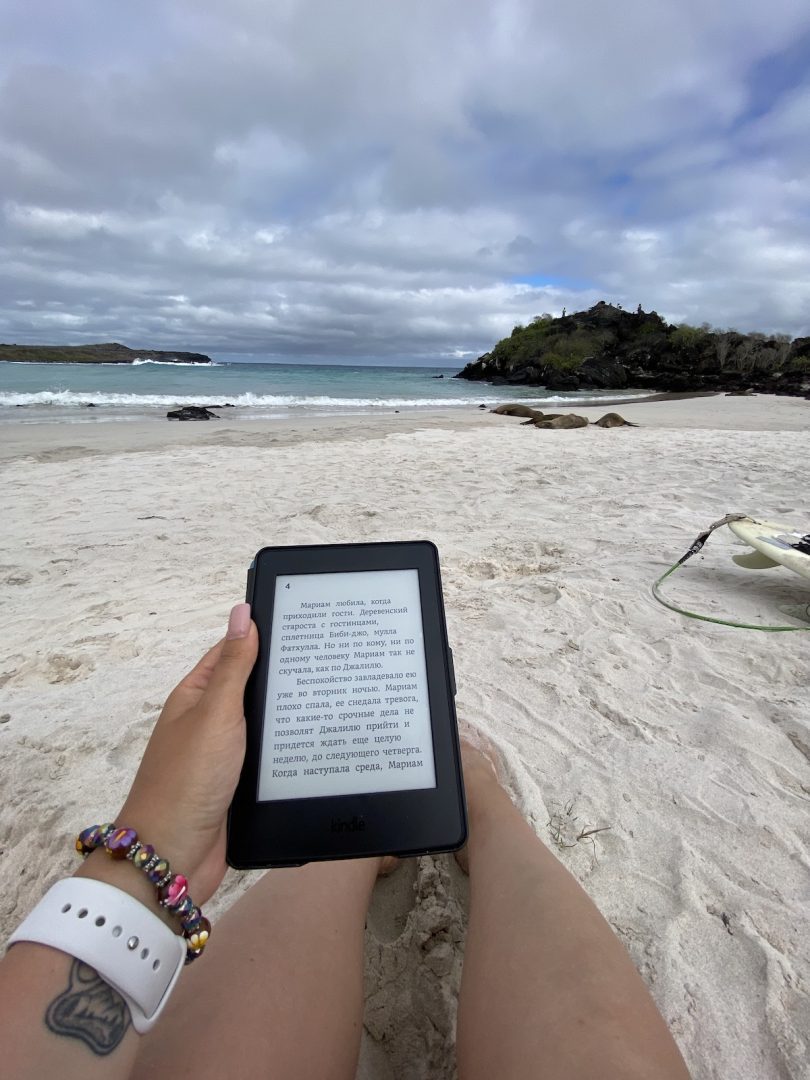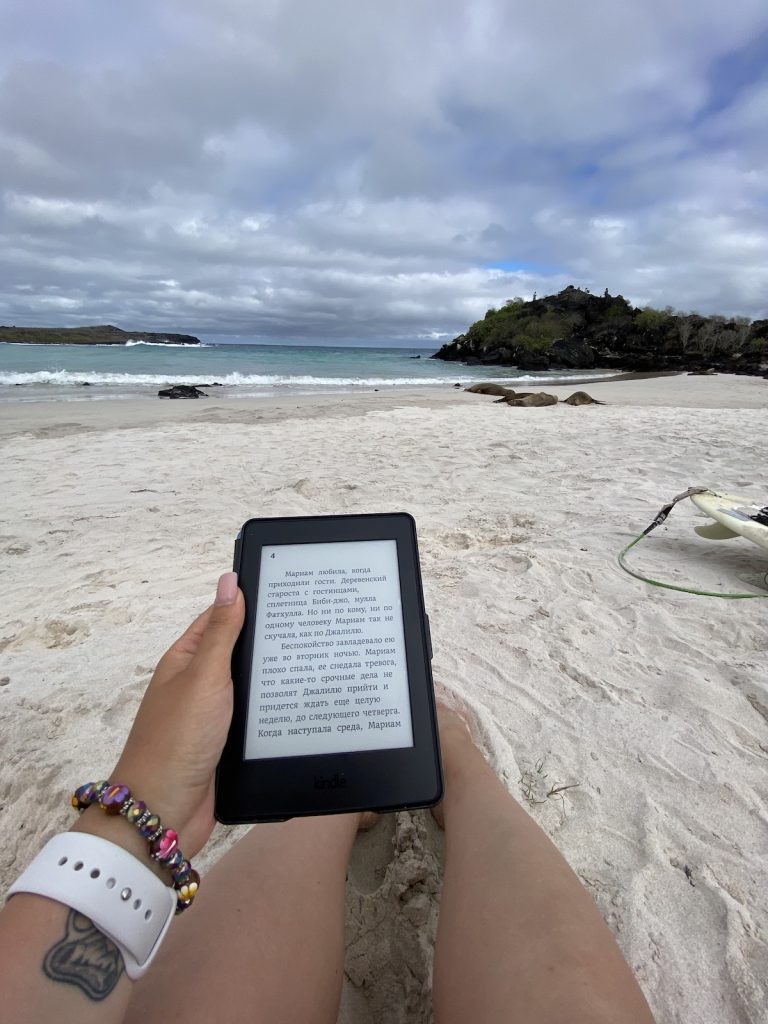 There are three ways to reach the stunning Puerto Chino Beach.
San Cristobal Highlands Tour
The most typical way for travelers to see Puerto Chino beach is as part of a trip to the San Cristobal highlands. There are several highlands excursions available which you can book from travel companies.
By Taxi
While there are plenty of highland tours to choose from, we actually find it simpler to hire a cab driver for the day. We hired a nice taxi driver and toured Puerto Chino Beach together with a visit to El Junco Crater Lake and the Galapagos Tortoise Hatchery.
By Bike
You might also rent a bicycle. But be warned though that you must ride both up and over the mountains to get to this beach. We wouldn't suggest it unless you're already an experienced cyclist.
What to Expect When Visiting Puerto Chino Beach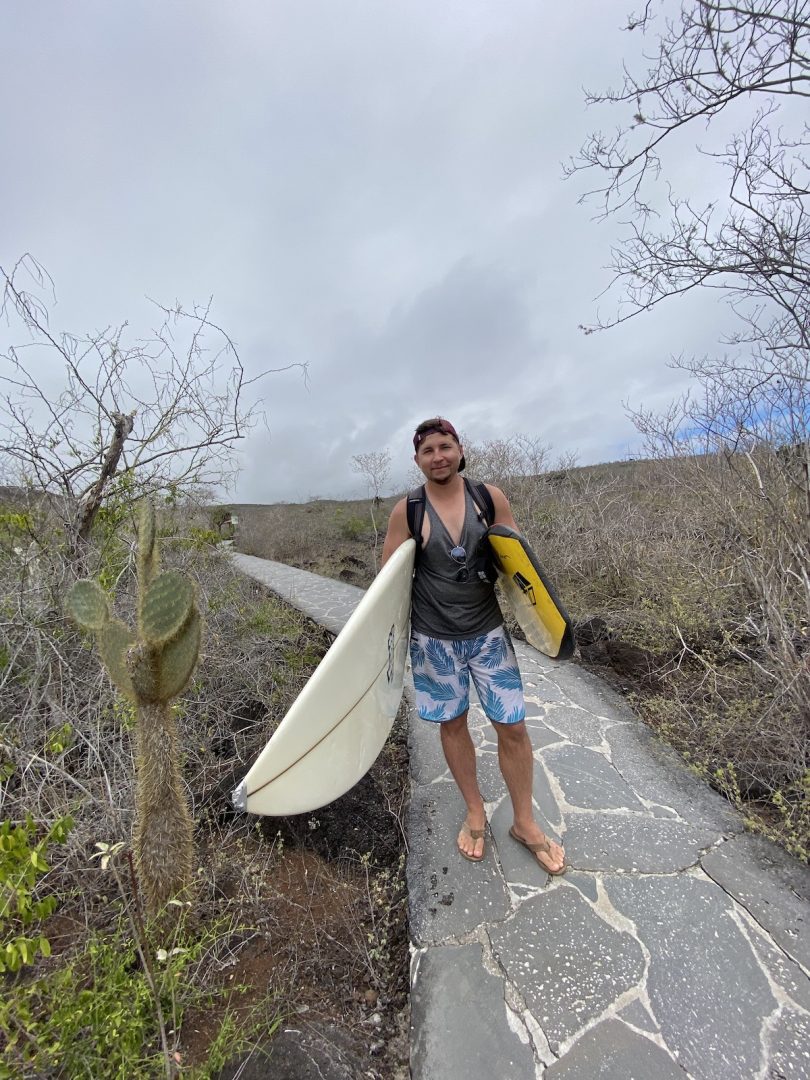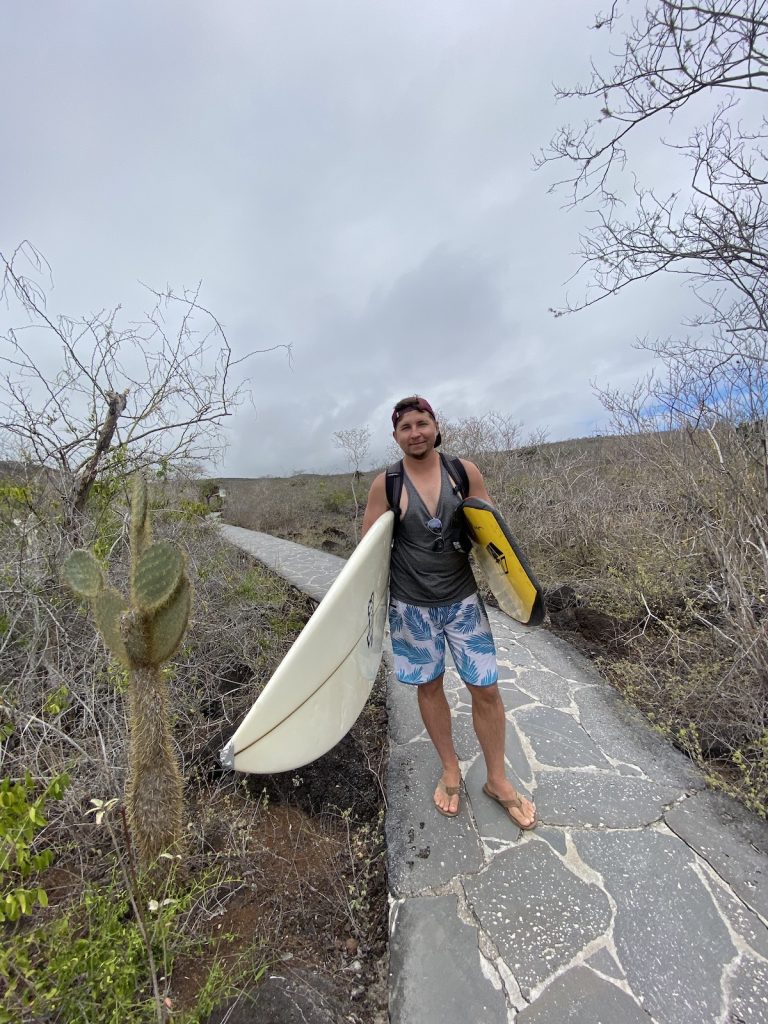 You have to walk for around 15 minutes along a paved path from the parking area. Finally, a little tunnel of branches leads to a lovely white stretch of beach. The beach is actually rather little, which shocked me. After viewing other Galapagos beaches, I was expecting a big expanse of sand.
With rocky cliffs on both sides, Puerto Chino beach is actually broader than it is long. There are only a few trees and boulders in the back that provides shade.
The vast sea is crystal clear and the waves are gentle. The cliffs on either side extend into the sea, providing it a somewhat safe port. Look out for warning indicators, since harmful undercurrents may exist.
Surfing at Puerto Chino Beach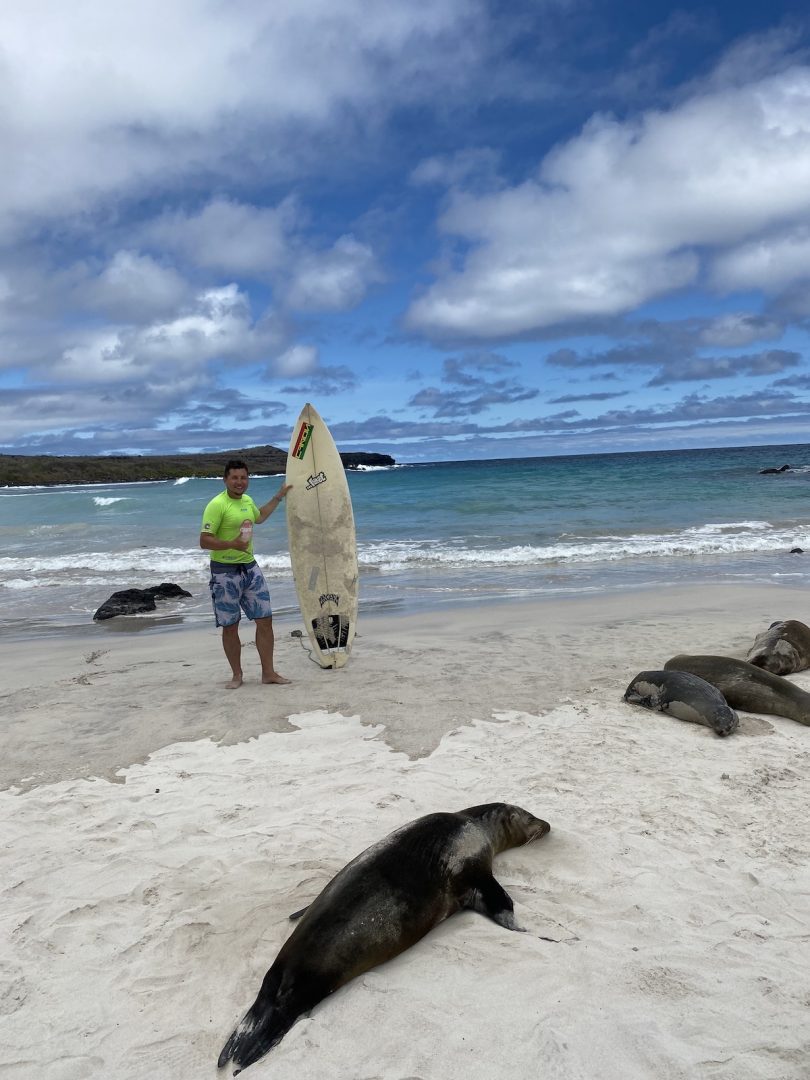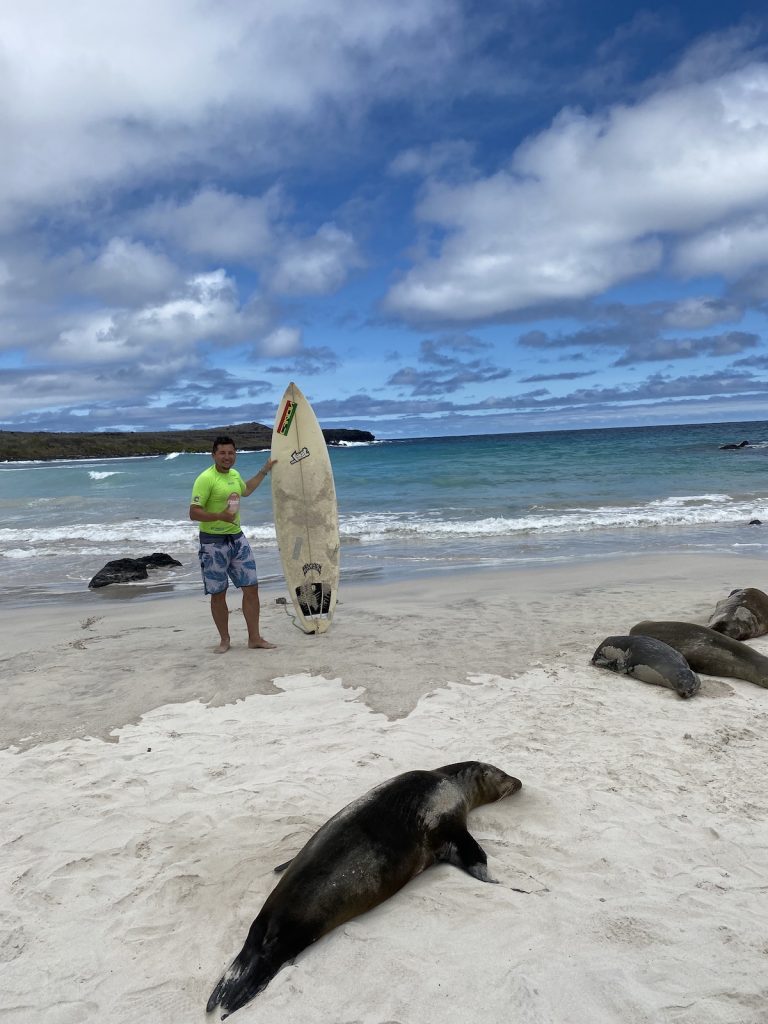 The waves at Puerto Chino beach will delight those who prefer to keep their heads above water. The waves are large enough to carry you to shore but not dangerously high. It is an excellent situation for beginning surfers! Be wary of the currents, which are frequently warned about.
Hiking at Puerto Chino Beach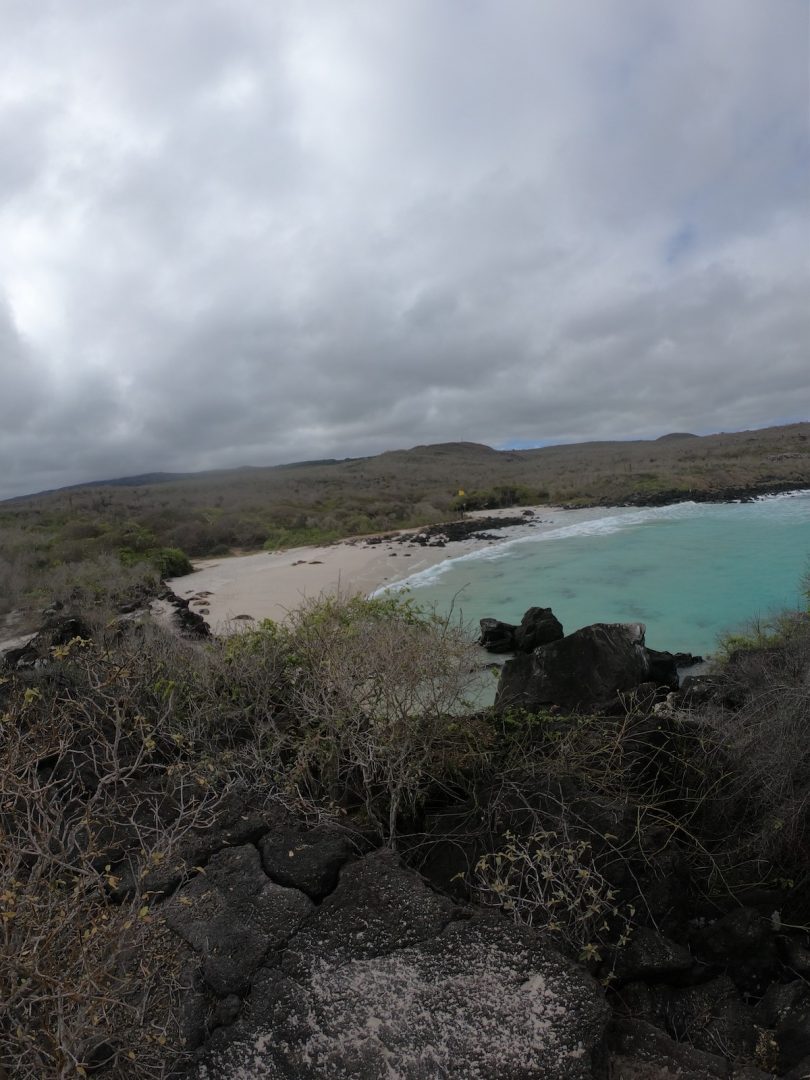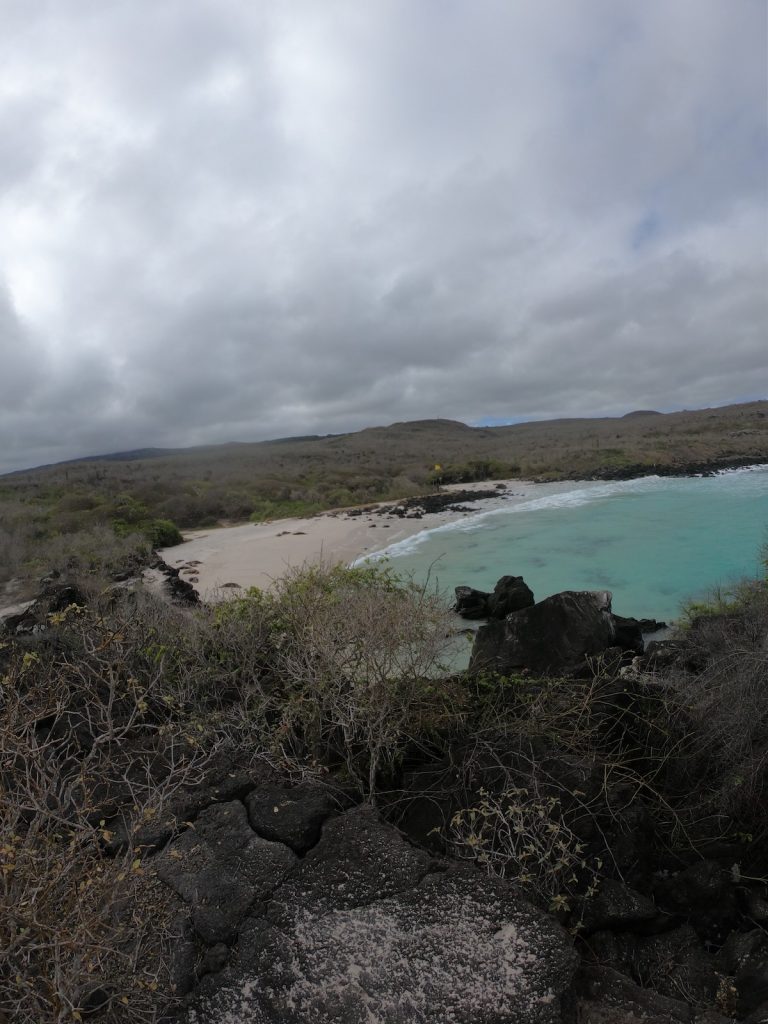 Take the liberty of climbing onto the rocks to the right of the beach. The route is completely exposed to the sun. This trek requires water, especially in hot weather.
The walk is excellent for viewing species such as Galapagos Finches, Mockingbirds, and Yellow Warblers. In addition, the scorching heat encourages Lava Lizards to sun themselves on rocks immediately along the route.
The terrain is densely forested, with massive prickly pear cactus towering above the trail like trees, their old trunks seeming wooden rather than flesh. These cactuses are known as Galapagos Prickly Pears and are unique to the islands.
A small walk around the headland, which is a favorite nesting site for marine birds, notably blue-footed boobies. We observed a couple on the rocks and fishing in the water, but we were unsuccessful on the route.
Even without the presence of the charming blue-footed boobies, the short trek was well worth it for the beautiful view over the sea.
Views at Puerto Chino Beach
Your excursion to Puerto Chino beach was not in vain if there were no Blue-footed Boobies. The finest part of your long hike is still to come. You can view down into the cove from a high point, its deep blue waters undulating with the tide and waves. There is also fauna to see, especially tortoises. The vistas up and down the coast alone are worth the short trek.
Travel Tips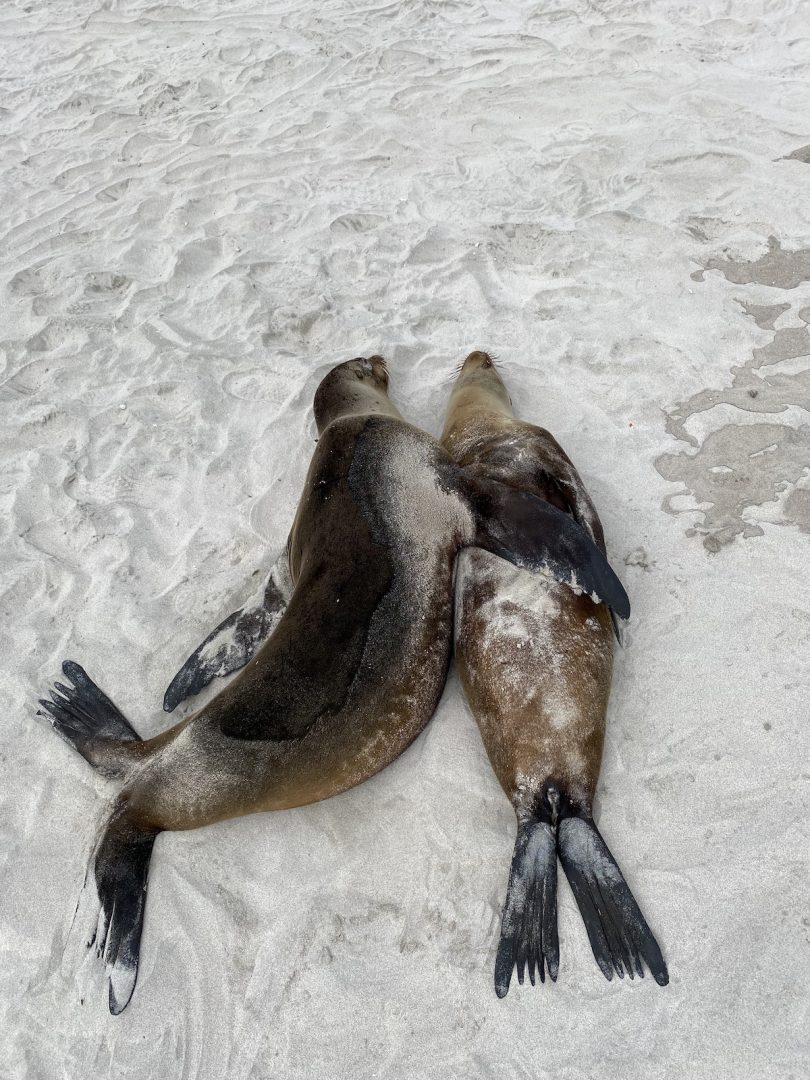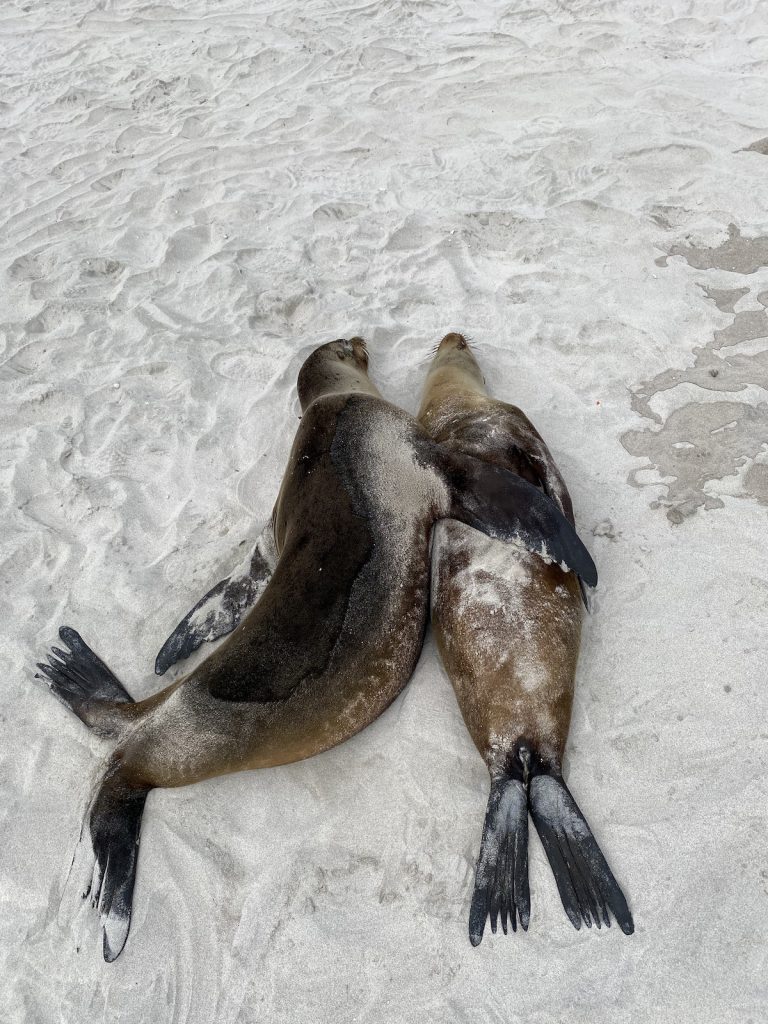 Because there are no amenities at Playa Puerto Chino, it is best to bring everything you'll need for your trip such as:
Food and water

Reef-safe sunscreen 

Wide-brimmed hat

Sunglasses

Swimsuit and beach towel

Camera for photo ops
Make sure to request your driver to stay a bit longer. When our driver gave us a time restriction, I was unprepared and didn't think to ask. We ended up ending our trip a bit unsatisfied and hoping we had stayed longer on the beach.
Bottom Line
While Puerto Chino Beach is only small compared to other beaches in Galapagos Islands, it is still stunning in its own right. The views from the cliff are panoramic and breathtaking. The wildlife is definitely worth seeing! If you are listing beach options for your Galapagos Island itinerary don't forget to add Puerto Chino Beach to your list!