The giant tortoise is one of the most well-known Galapagos animals. Your visit to the Galapagos Islands is incomplete unless you check them off your Galapagos bucket list, and El Chato tortoise reserve is one of the best sites to do so. Indeed, it was one of the most memorable places I visited in the Santa Cruz Island Galapagos.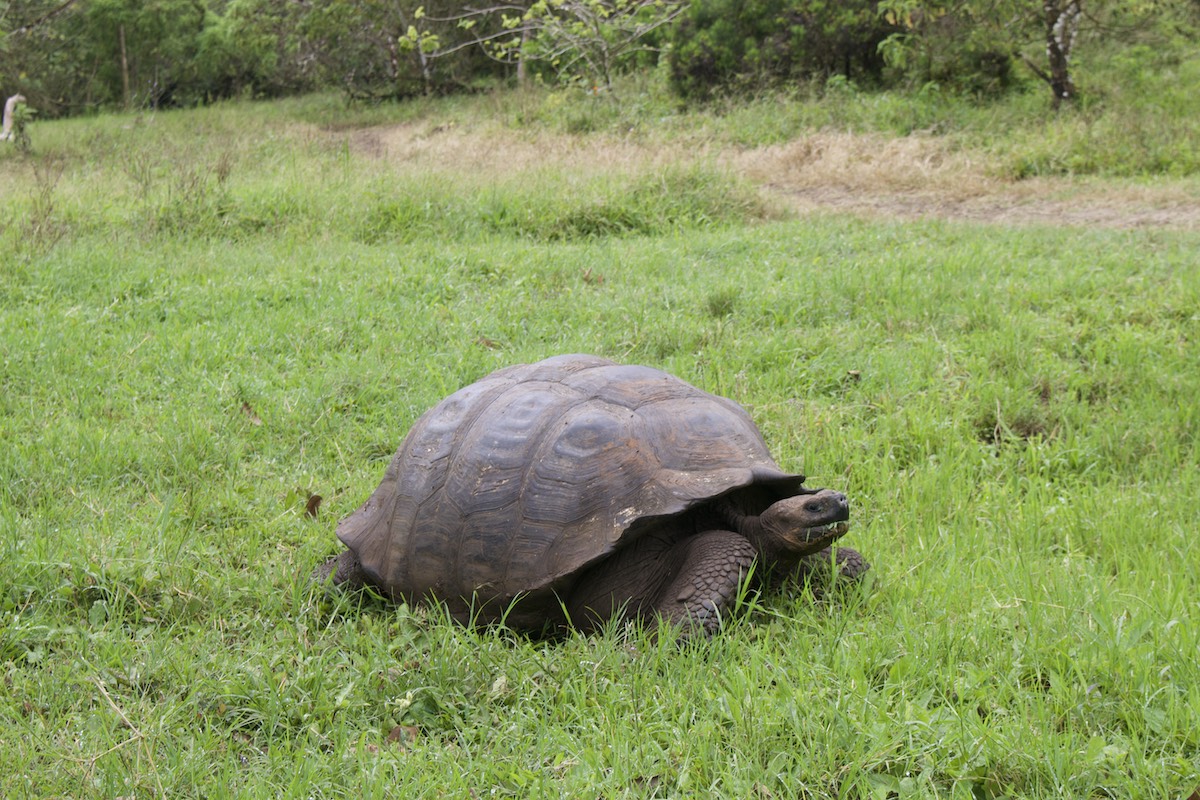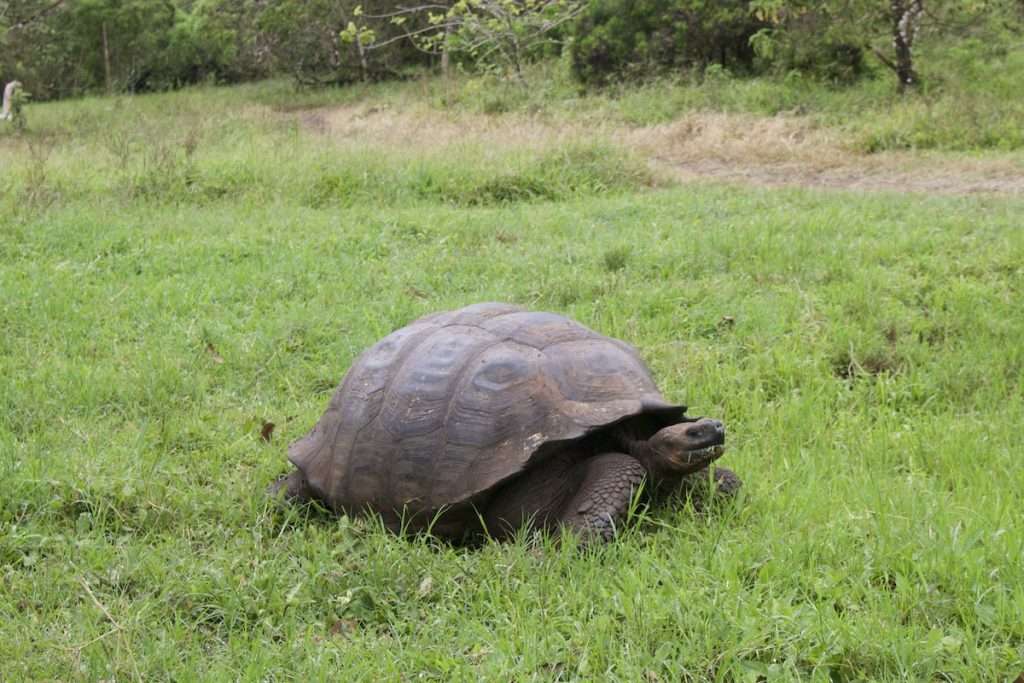 El Chato is a natural reserve in the Santa Cruz mountains. This reserve is recognized as a wandering ground for Galapagos Giant tortoises, who pass it on their constant migrations from the coast to the highlands, making it one of the few sites where these mysterious animals may be seen in their native habitat.
They frolic in mud ponds, munch on green shoots, and are free to roam this vast reserve. What size are they? Galapagos giant tortoises may grow to be 5 feet long and weigh over 550 pounds (250 kilos). As you can expect, that's a very spectacular tortoise!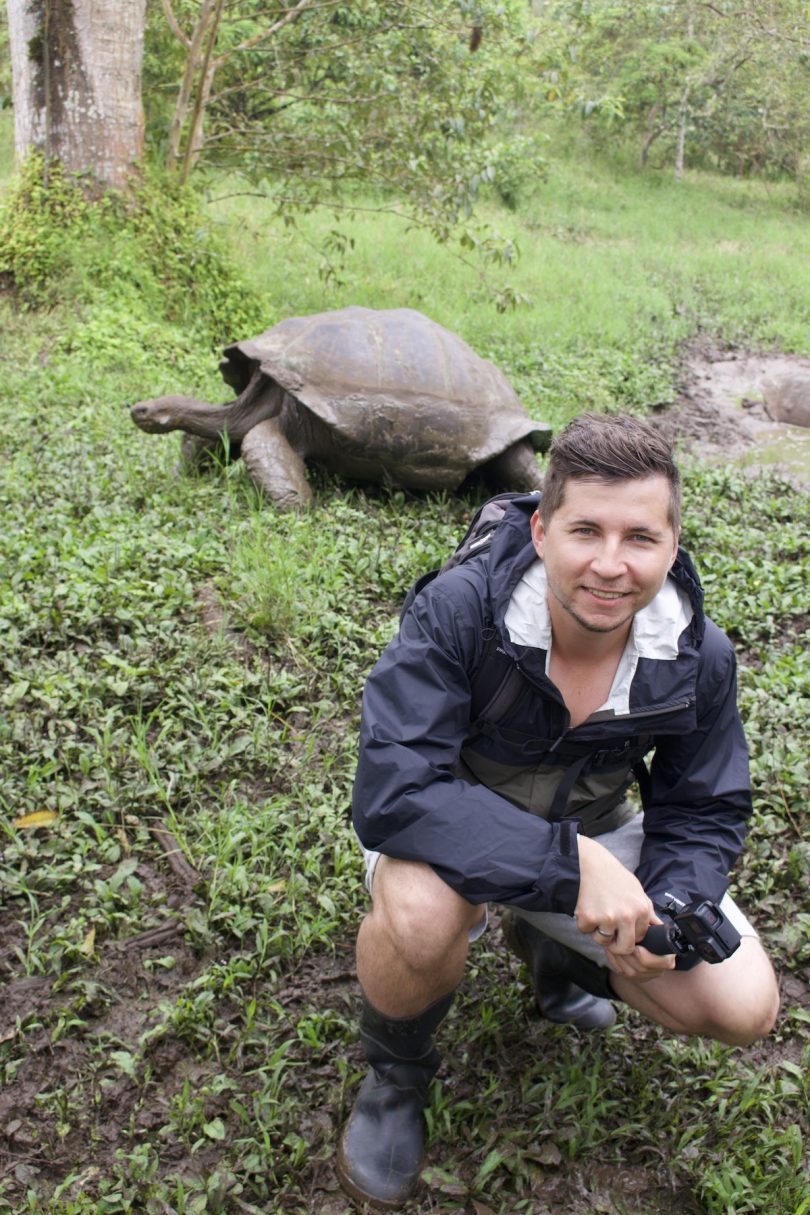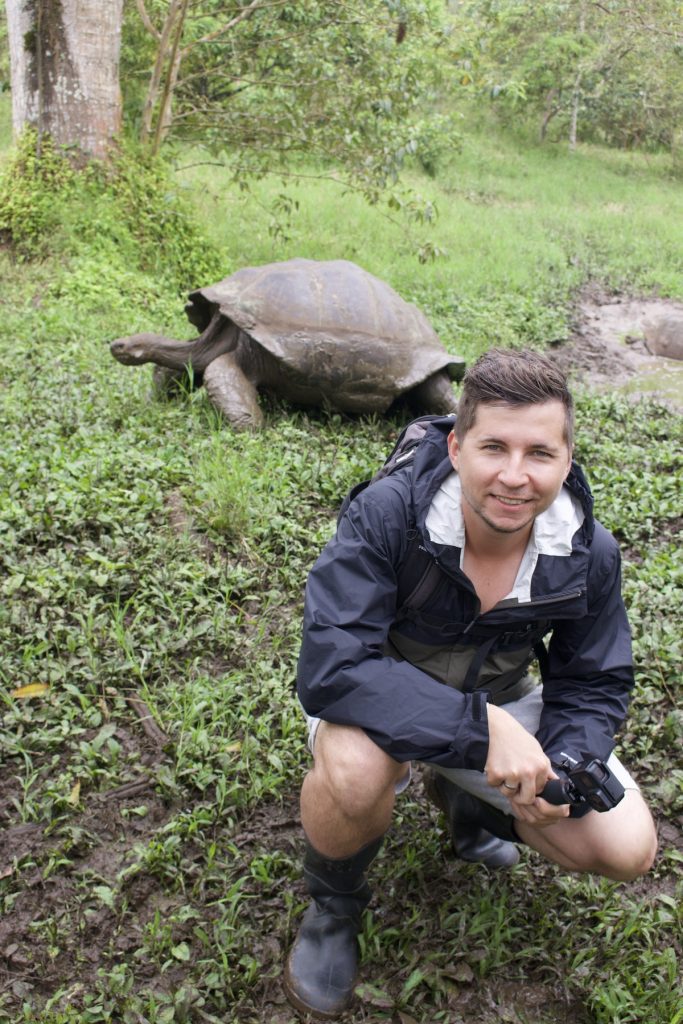 Thousands of square meters of high grasslands and Scalesia trees, a rare and attractive Galapagos plant, may be found in the reserve. These lush highlands are also home to numerous bird species such as Darwin finches and vermillion flycatchers, and it is one of the finest places on the islands to see the Galapagos short-eared owl, which is also exclusive to the Galapagos Archipelago.
How to Get to El Chato Tortoise Reserve
The distance between Puerto Ayora and El Chato tortoise reserve is approximately 22 kilometers. We spotted some of the giant turtles right on the road!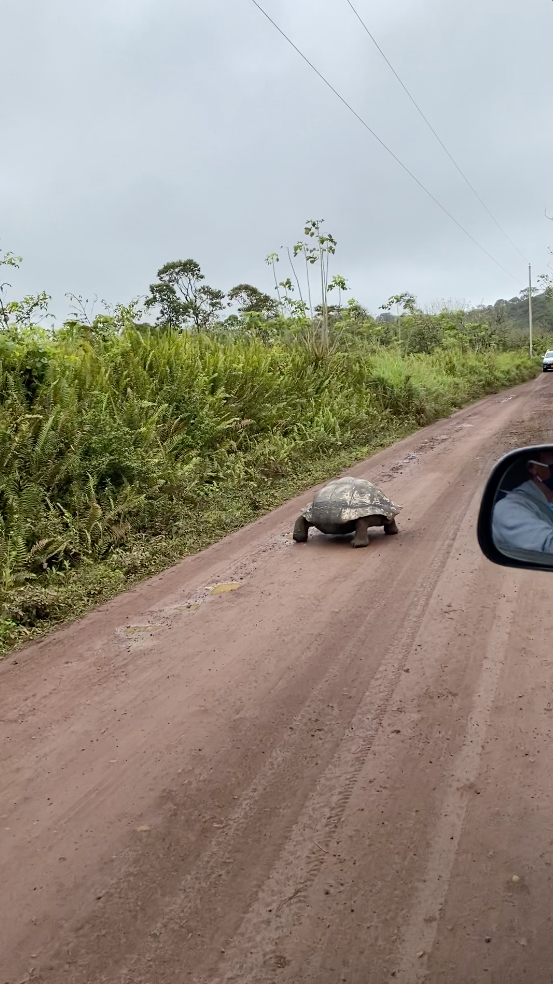 A guided journey to the highlands is needed. You can take a cab from Puerto Ayora for $35 that will take you to Los Gemelos Twin Craters, El Chato Tortoise Reserve, and lava caves. Keep in mind, that there is no entrance fee (sometimes a small fee required though) and the guides are volunteers so make sure to tip at the end. 
If you prefer a solo visit without a guided tour, the quickest method to get to El Chato is to hire a cab, which takes around 20 minutes. If you ask, taxi drivers will add waiting time to their fee. Another option is to hire a bike; most tour businesses on Puerto Ayora's main street provide this service or online. Start early to avoid pedaling uphill in the hot sun, and enjoy the downward ride home.
Meeting the Giant Tortoises and Other Wildlife in El Chato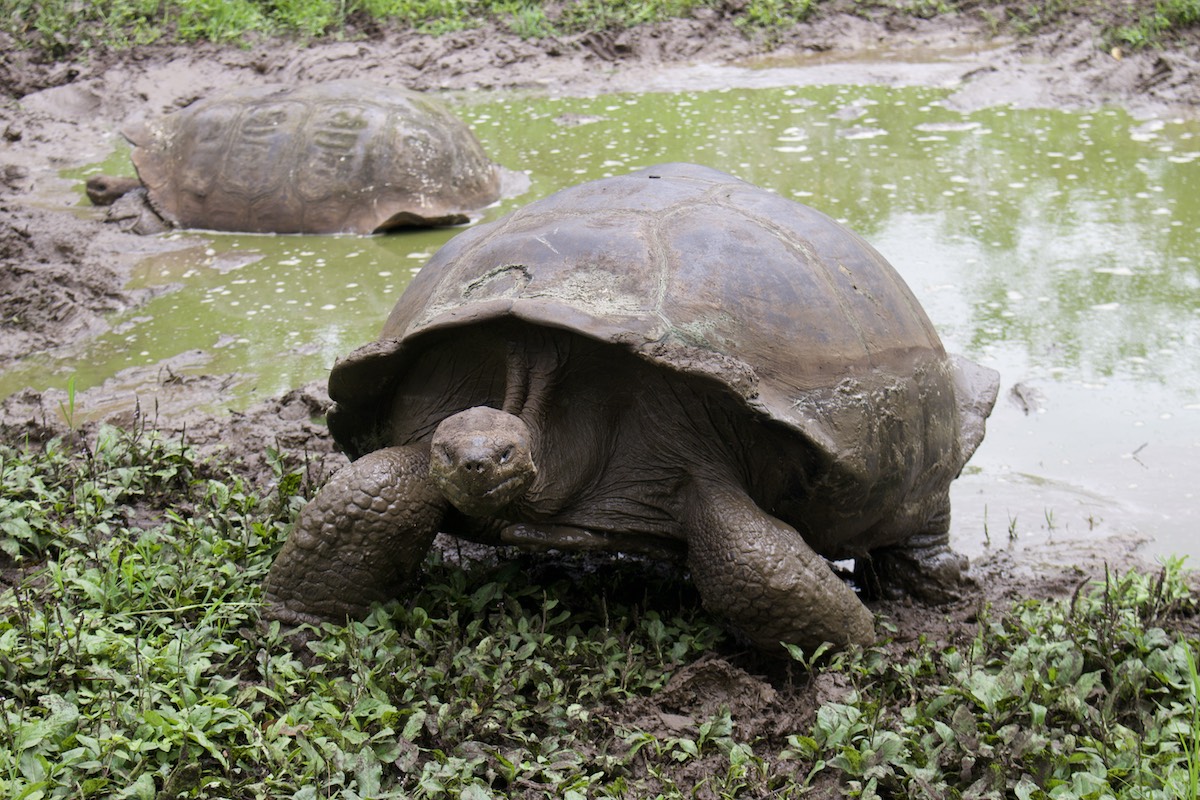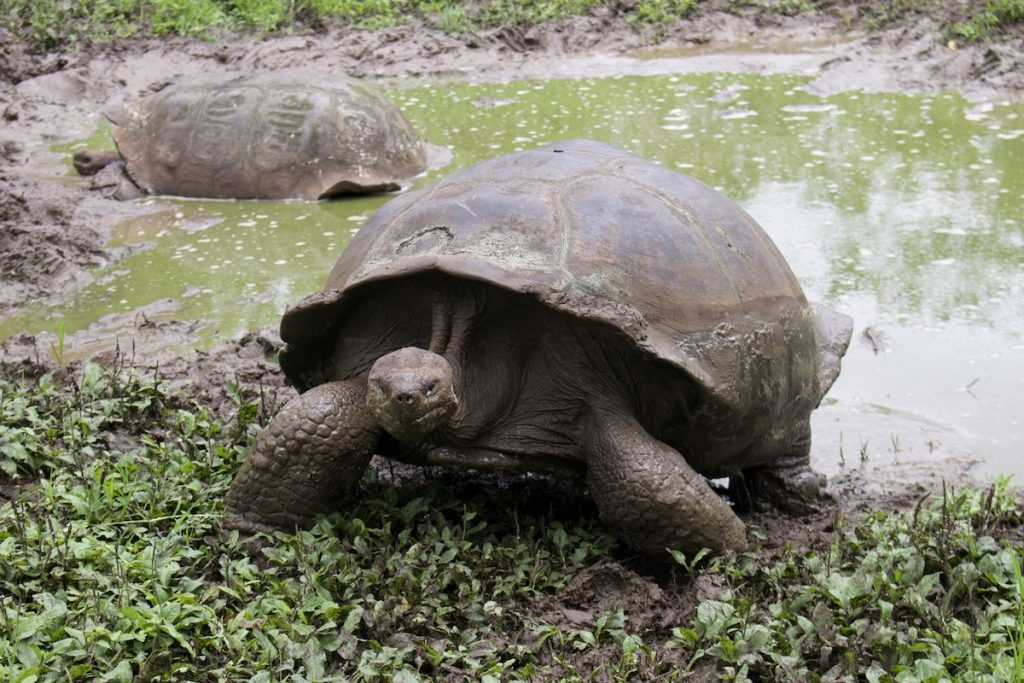 The 12-hectare region is ideal for tortoise habitat, with rich green grassland and Scalesia woodland, as well as muddy puddles where tortoises may escape the intense midday heat.
The tortoise reserve of El Chato is separated into two sections: La Caseta and Cerro Chato. The La Caseta route leads to mud ponds where tortoises may relax and cool off. The Cerro Chato hike winds its way to a magnificent overlook of the island and ocean. Because the area is big and the tortoises like to roam, ask the staff where they have observed tortoises on the day of your visit. This increases your chances of locating them significantly.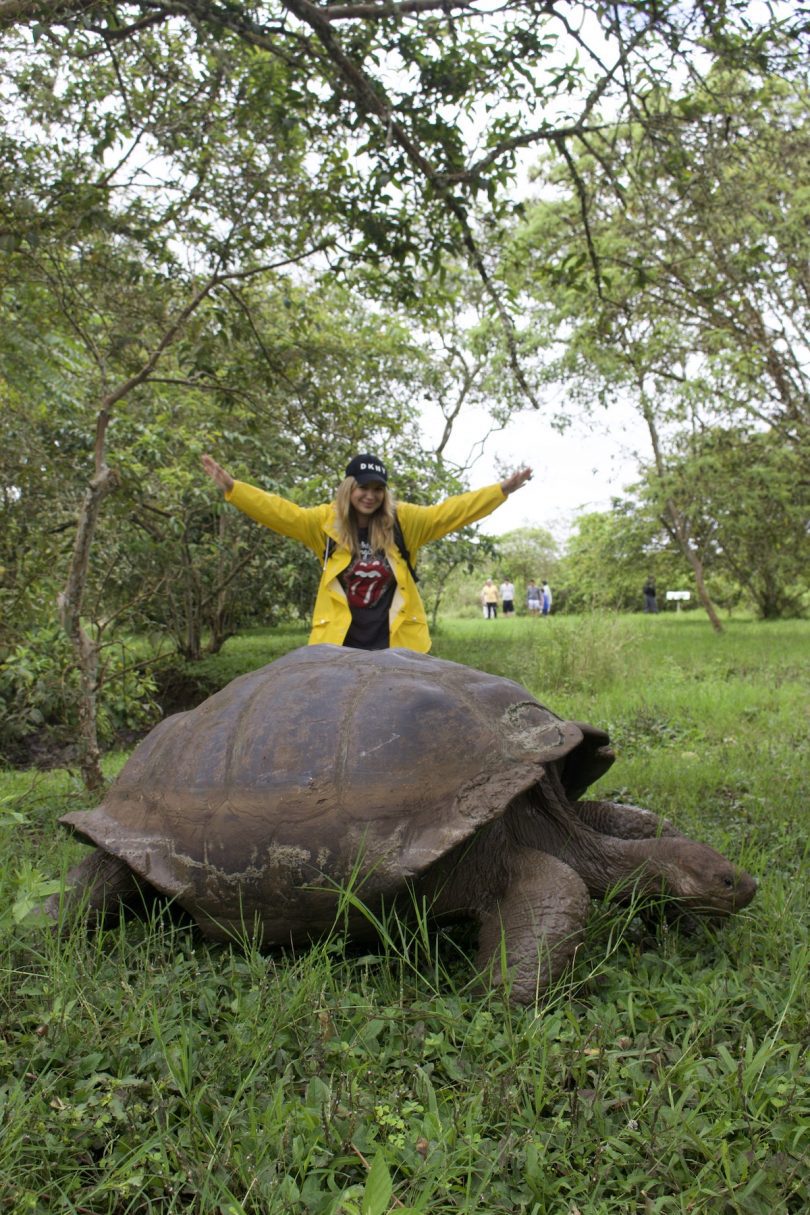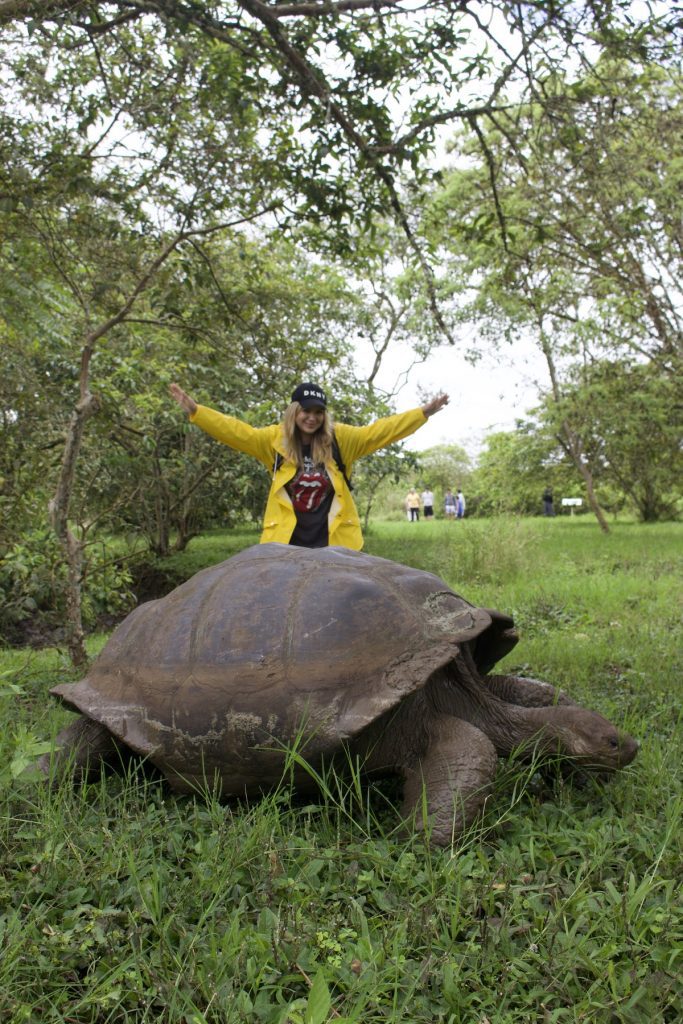 The Galapagos tortoises at El Chato are completely content in human company, making for excellent photo ops. We took the chance to snap as many photos of these species as we can while we were here. 
El Chato is also a good spot for Galapagos bird viewing. Flitting amongst the trees are Darwin Tree and Ground finches. We also spotted some vibrant vermilion flycatchers and yellow warblers. It is said that short-eared owls are also spotted here occasionally but we were not lucky to see one. Santa Cruz Highlands ahttps://www.viator.com/en-CA/tours/Santa-Cruz/Giant-Tortoise-Reserve-Lava-Tubes-2PM/d50212-104124P3?localeSwitch=1&pid=P00062370&mcid=42383&medium=linkre also known to be home to white-cheeked pintails, Cattle egrets, and Galapagos rails.
There are also huge lava tunnels in the reserve where tourists can explore below ground in lit-up tubes. Some of the bigger tunnels need a ladder drop but are well worth the effort for their insight into the island's formation.
Travel Tips When Visiting El Chato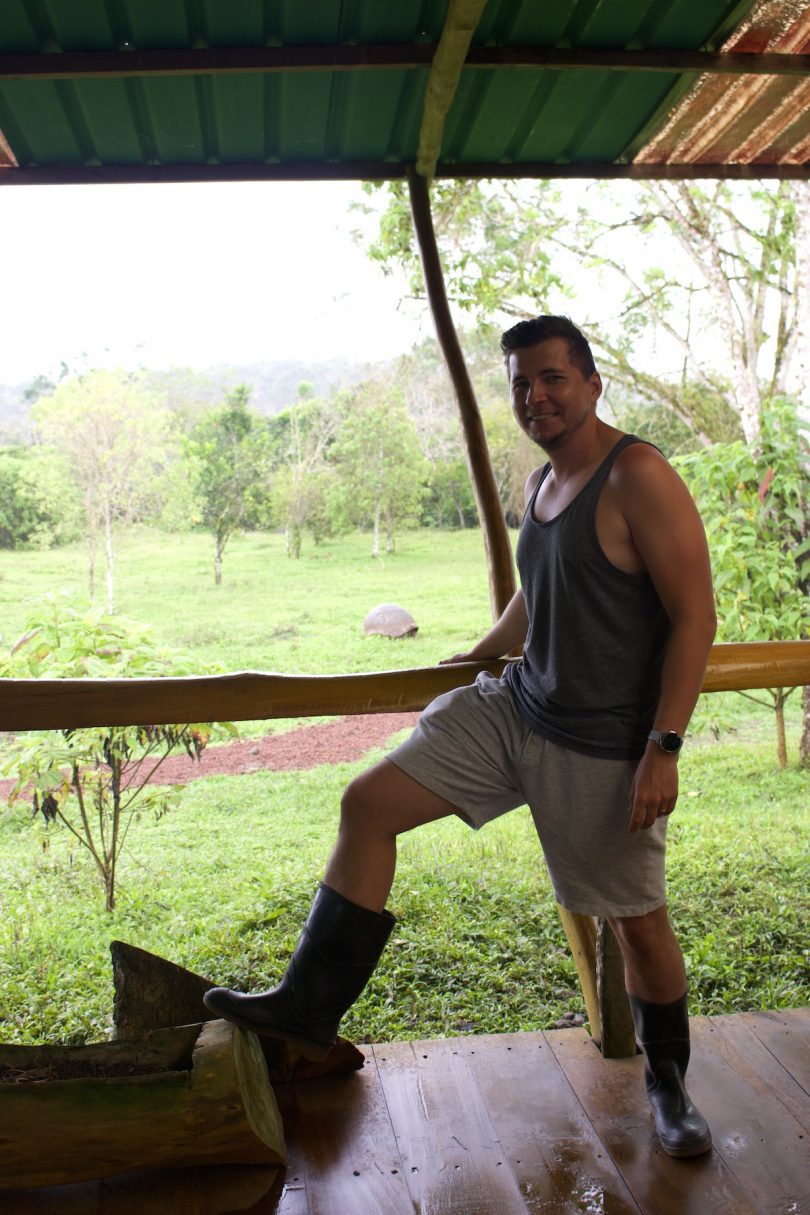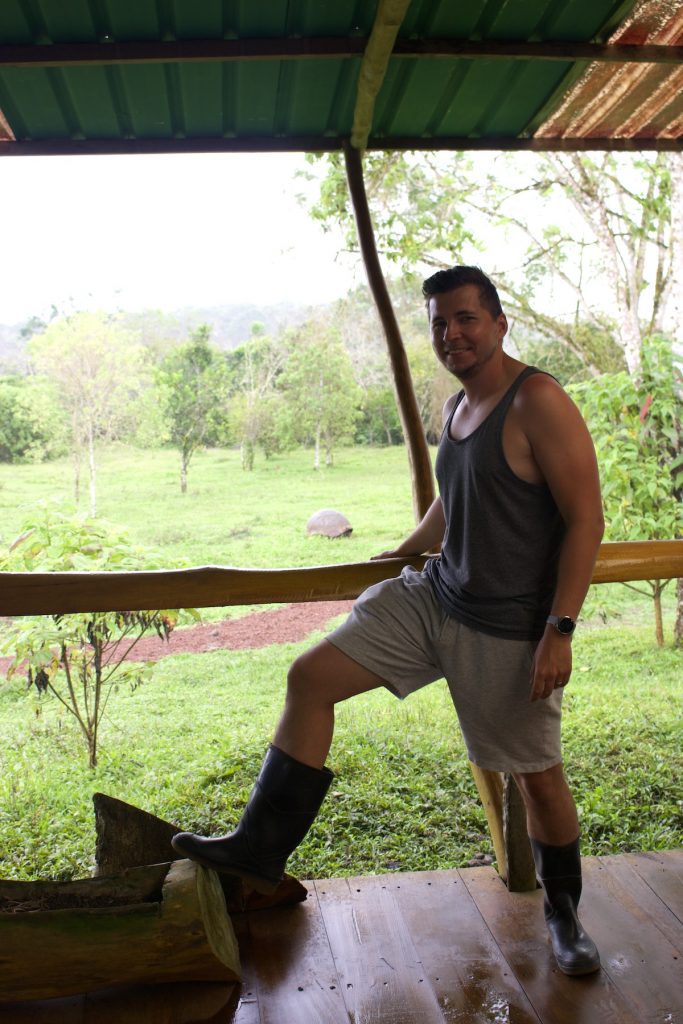 The paths here are frequently overgrown, muddy, and slick. Wear a nice pair of hiking or walking boots and take it slowly! If the mud is exceptionally terrible, the reserve can supply footwear as we did.

Stick to the paths since getting lost at the reserve is simple. Two persons have gone astray in recent years, with one resulting in death.

Bring lots of drinking water with you. There is also a small café, store, and restrooms on-site.

Because the weather in the highlands is unpredictable, it is important to be prepared for everything. Bring rain gear as well as sun protection.

The El Chato tortoise reserve is open daily from 08:00 a.m. to 5:30 p.m. Most visitors expect to spend a couple of hours exploring the facility and viewing the tortoises. A minimal admission fee is required before entering the premises.

Visitors may climb into an empty tortoise shell on display at the ranch and do their best tortoise impersonation for a funny and amusing photo opportunity.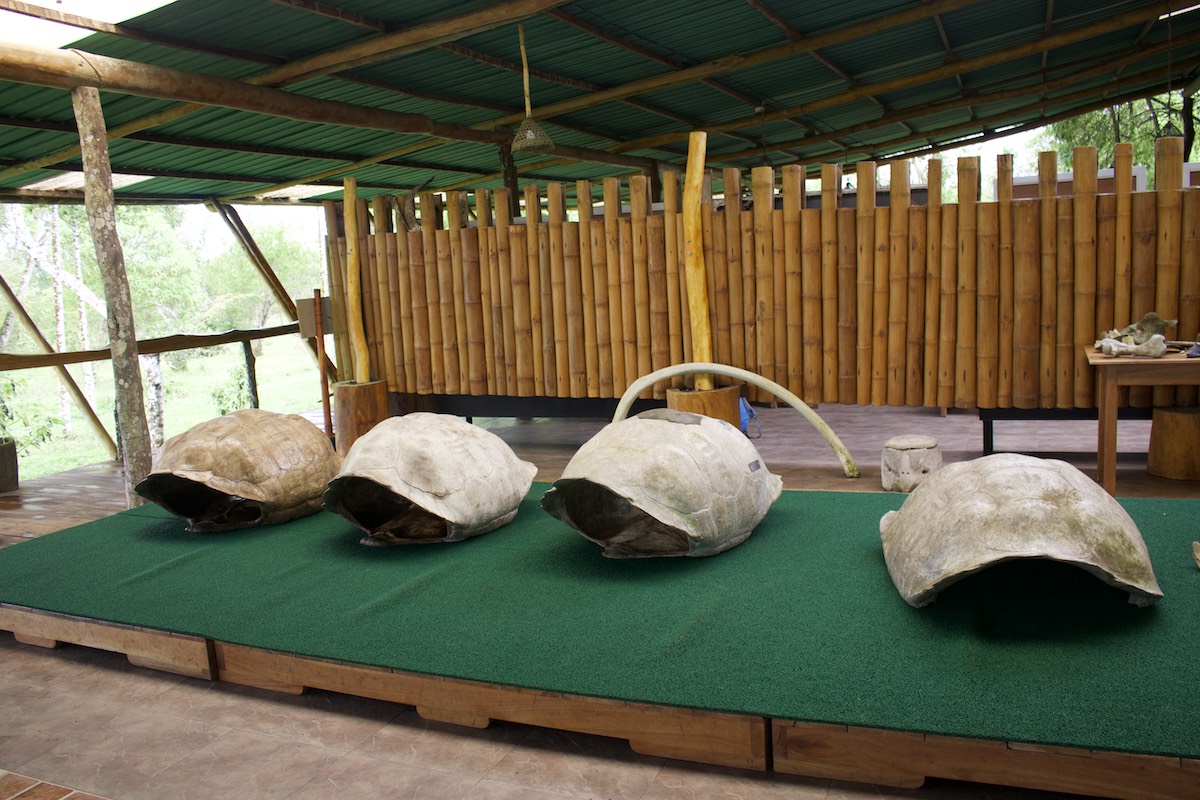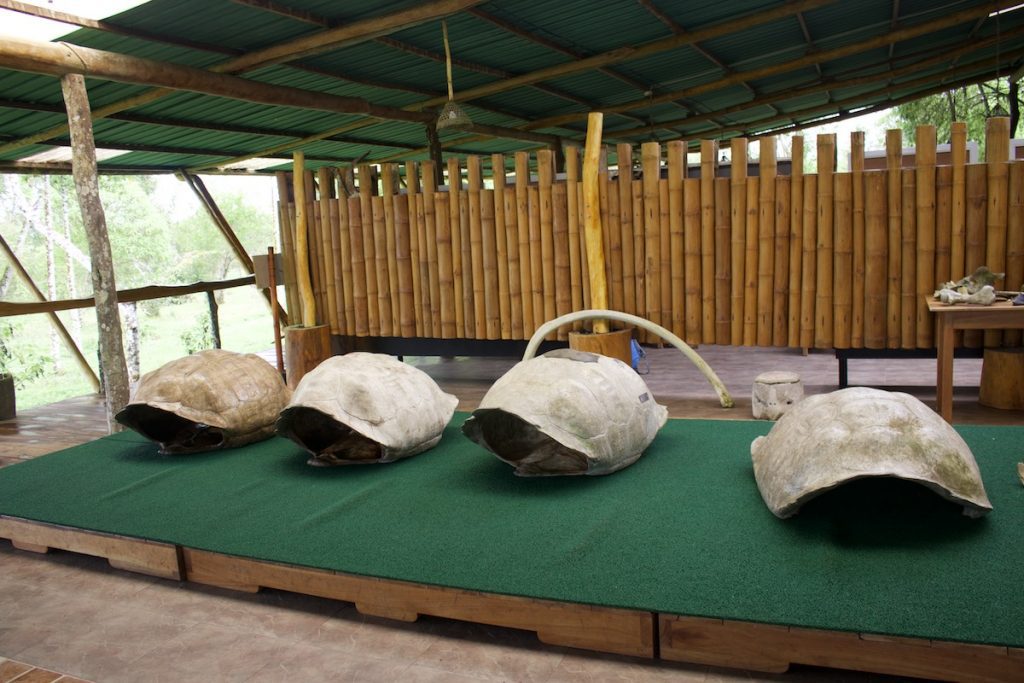 Some visitors combine a visit to El Chato Reserve with a visit to the Los Gemelos Twin Craters, which are also located in the Santa Cruz Highlands. Taxi drivers would gladly give you a fee that includes waiting time at each location.
Bottom Line
We were able to grasp the significance of the Giant Tortoise in the Galapagos Islands during our visit to El Chato. El Chato Tortoise Reserve is a unique refuge where these delicate giant tortoises may roam freely while being protected. We highly suggest going to El Chato on Santa Cruz Island to see huge Galapagos tortoises in their natural environment. This place is a must-see whether you travel alone or as part of a Galapagos group excursion! Make sure to book your tour in advance here.