Some people might think that a trip to the zoo is only for kids. Some may find it boring and uninteresting to sightsee animals that are not in their natural habitat. A few individuals may also find it cruel to sightsee caged animals in tight spaces. If you are one of these people, visiting Amaru Zoológico Bioparque might change your view about zoos.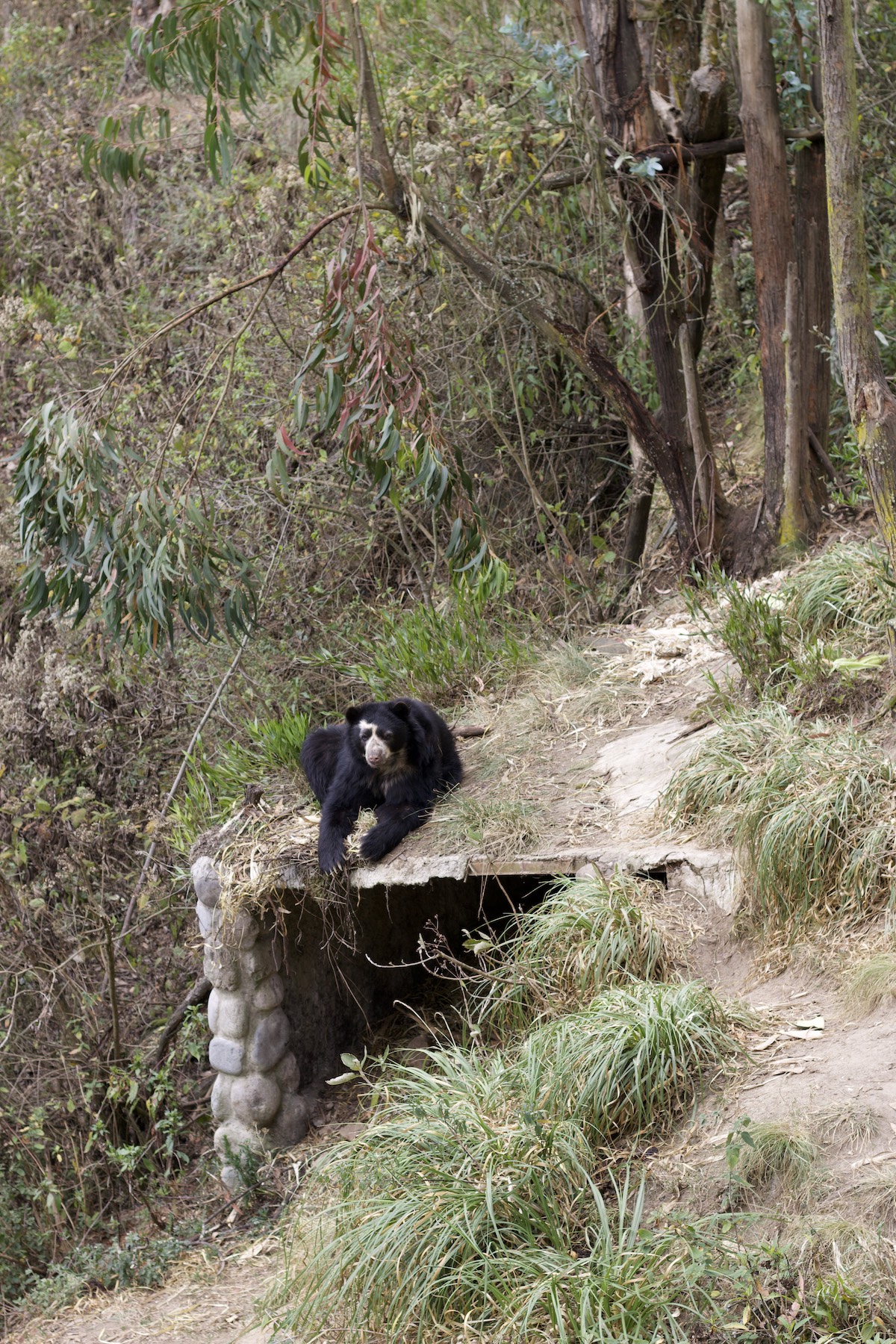 One of the interesting things to do when you are in Cuenca, Ecuador is to visit the Amaru Bioparque. This is not the usual zoo you go to on field trips back in school. It is a unique zoo park that rescues and protects wildlife. We've visited this zoo during our Ecuador mainland travel, and we highly recommend it to everyone to visit.
Amaru Zoológico Bioparque is a non-profit environmental zoological organization based in Cuenca, Ecuador that provides a one-of-a-kind encounter with the creatures and plants that make up Ecuador's natural and cultural diversity.
In this article, I'll go through our excursion to Amaru Bioparque Cuenca, also known as Amaru Zoo to most people. I'll also provide some useful information that can help you plan your trip to Amaru Bioparque. 
How to Get to Amaru Zoológico Bioparque
By Car
On the other side of the roadway, immediately across from the Hospital del Rio, is the Amaru Zoo. Off the highway, take a left onto a gravel road that goes up to the zoo. It may be difficult to find, however, it is identified by an Amaru Zoologica marker. There is a big parking lot as well.
By Taxi
You may also take a cab to Amaru Zoo. A taxi journey from Cuenca's center costs between $4 and $5. It's easy to get one there, but it can be tough to find one on the way back to town.
You can attempt to wait for a cab to drop off other customers at the zoo if it isn't too late in the day. Alternatively, you can try to get a ride with a family returning to town, as we did.
The Climb to Amaru Zoológico Bioparque
The park is built into the side of a hill, so it's like going to the zoo and hiking at the same time. Since it is located on a mountainside, the trip involves a lot of uphill walking.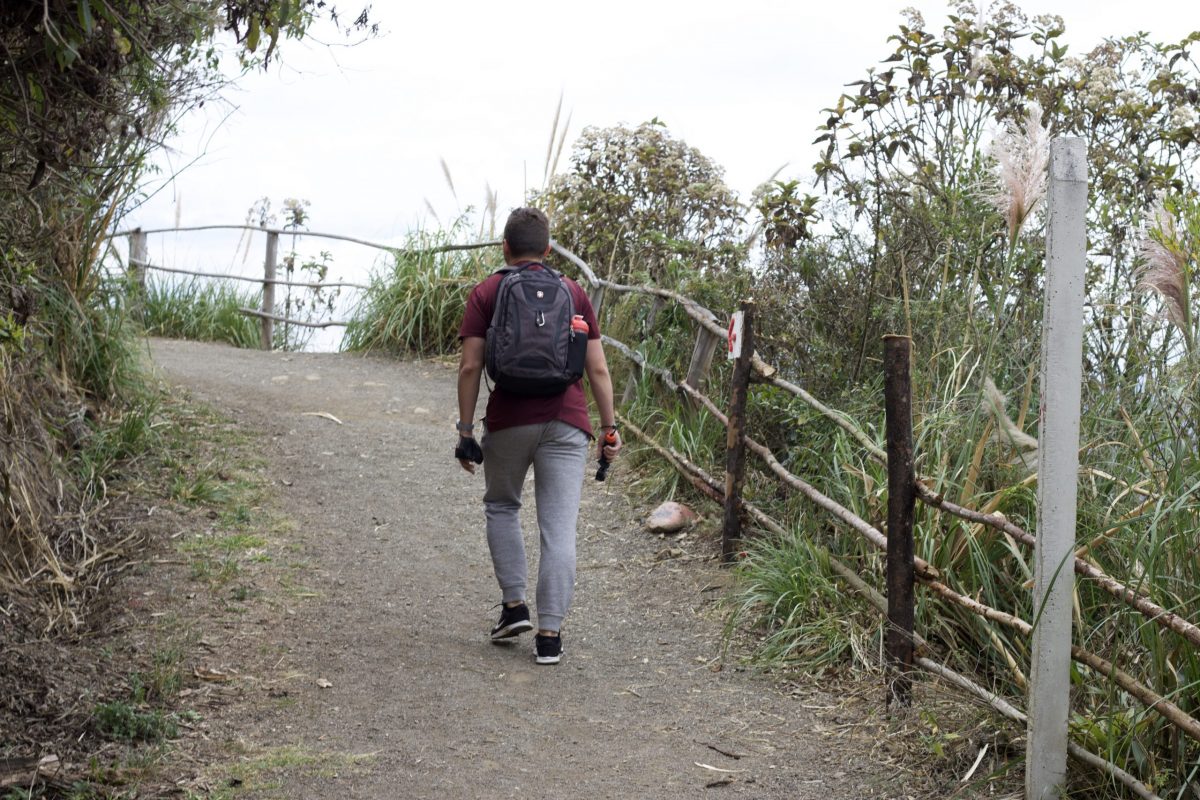 The trek may be difficult, but most people can do it if they take their time. You don't have to be an athlete to do this hike, but if you have bad knees, you might not get very far.
The pathways are not just steep, but you must occasionally walk on boards to avoid mud and puddles.
It's a great trek, but it's definitely not suitable for the elderly or people in wheelchairs. Parents should also leave their strollers at home.
Once you reach the top hill, you can see the breathtaking view of the city from the zoo.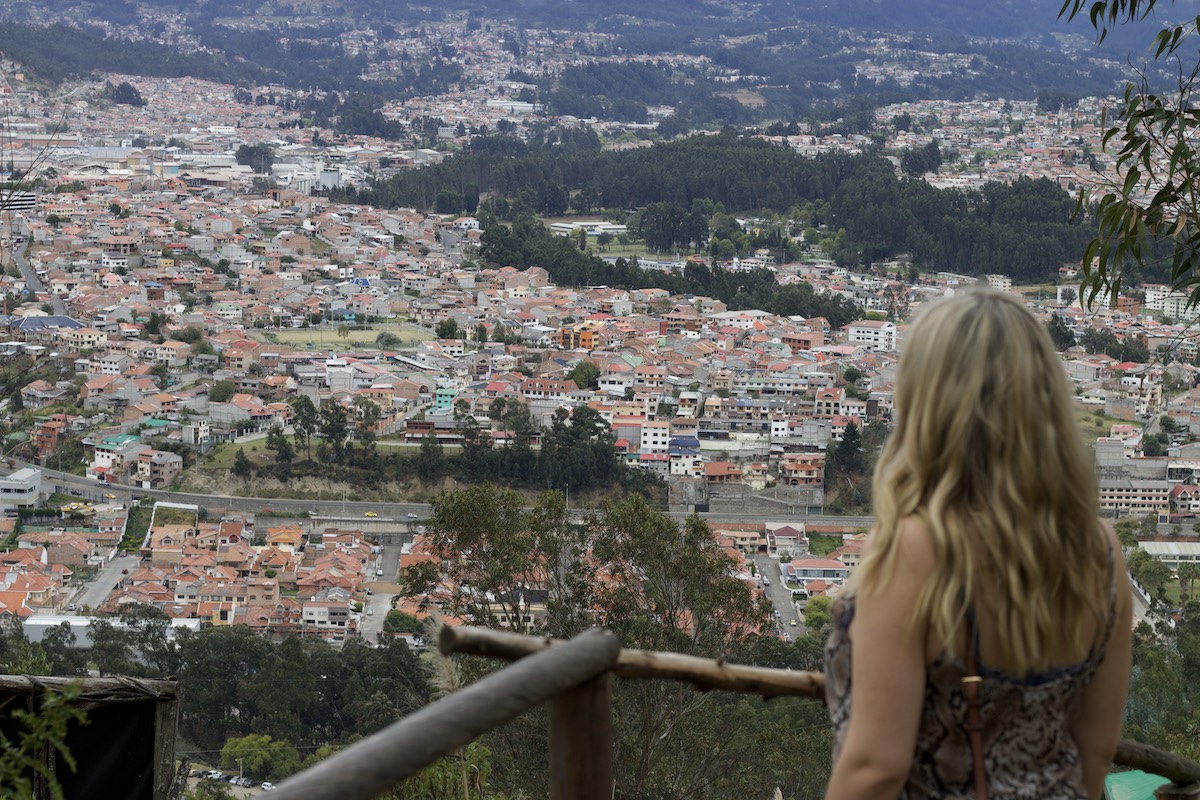 Entrance Fee to Amaru Bioparque
The admission fee costs $6.00 for adults. Tickets for children aged 2 to 12 years cost $4.00 and $5.00 for teenagers aged 13 to 17 years. Senior citizens can get a 50% discount on their entrance fee.
When to Visit Amaru Bioparque
The Amaru Bioparque is open from Mondays to Sundays and operates from 9 a.m. to 4 p.m. The zoo is closed though every December 25.
Our Amaru Zoo Experience
We spent three hours in the zoo, and the animals are free to roam about, just as I'd heard. What makes this zoo unique is that many of the animals do not appear to be confined.
The zoo's designer made the most of the slope by building all enclosures into the cliff-face, allowing the animals plenty of space to wander. The installation of several types of fences and wires makes the animals appear less confined.
Additionally, the Amaru zoo serves as a wildlife rescue center for animals saved from threatening situations such as illegal trafficking. Most of the animals in the Amaru zoo were rescued and cannot be released back into the wild.
The majority of the creatures that you will find in the zoo are indigenous to Ecuador. The deeper we made our way through the magnificent forests, the more charmed we were with the zoo and the animals.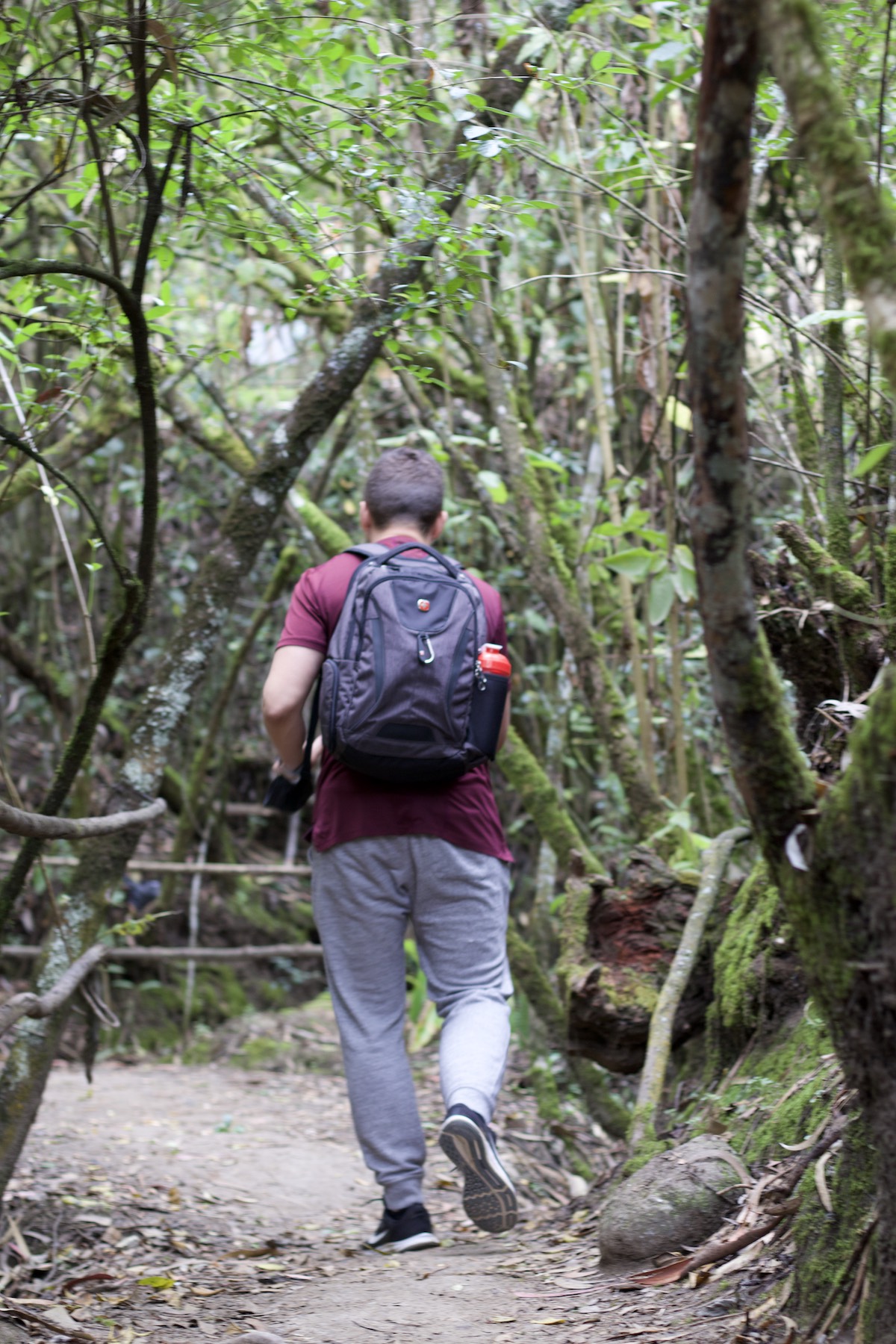 The animals were only separated by a short walk, but you never knew what was going to happen next, and each enclosure looked like an adventure waiting to be found.
We spotted a cuchuchos that had escaped from its confinement and was attempting to scale the fence in order to return. I've never seen an animal struggle to get back into its cage before.
I loved how tapir and capybaras are sharing the same area!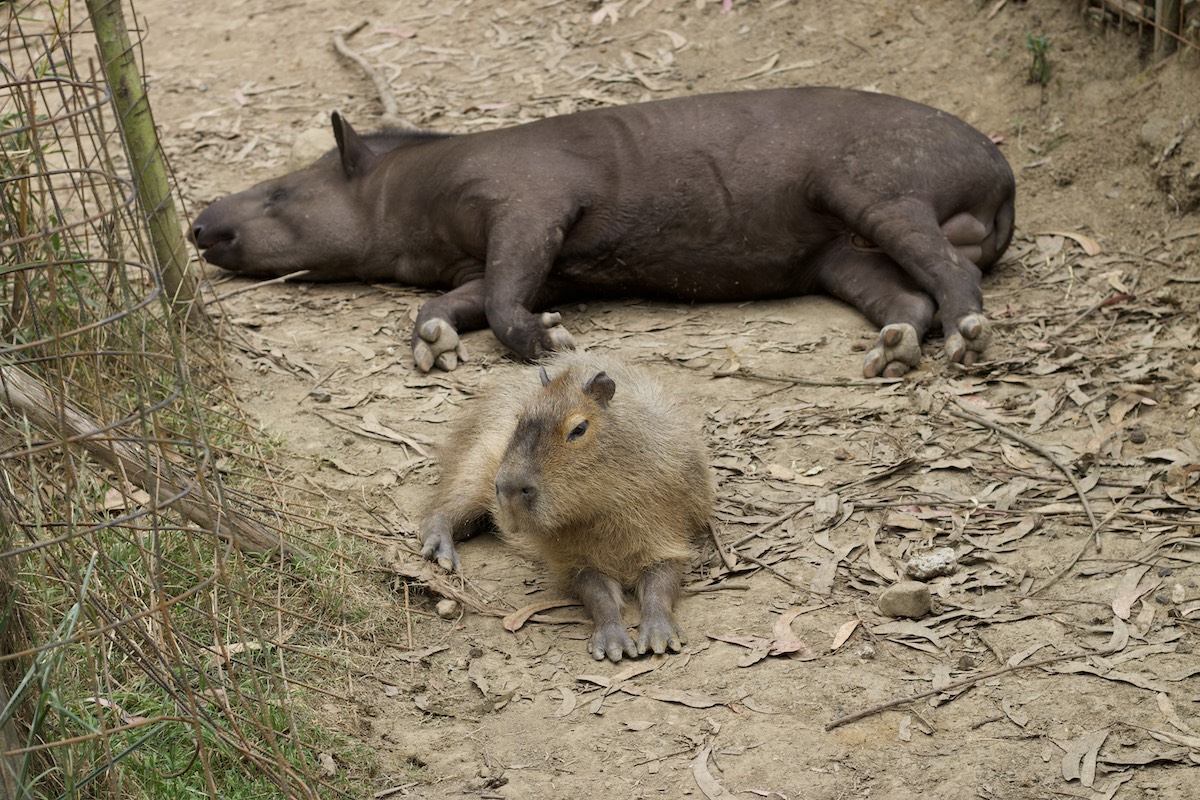 The large cats were my favorite part of the afternoon. In front of us, the pumas were hand-fed raw meat through the cage. That scene was something I have never seen before.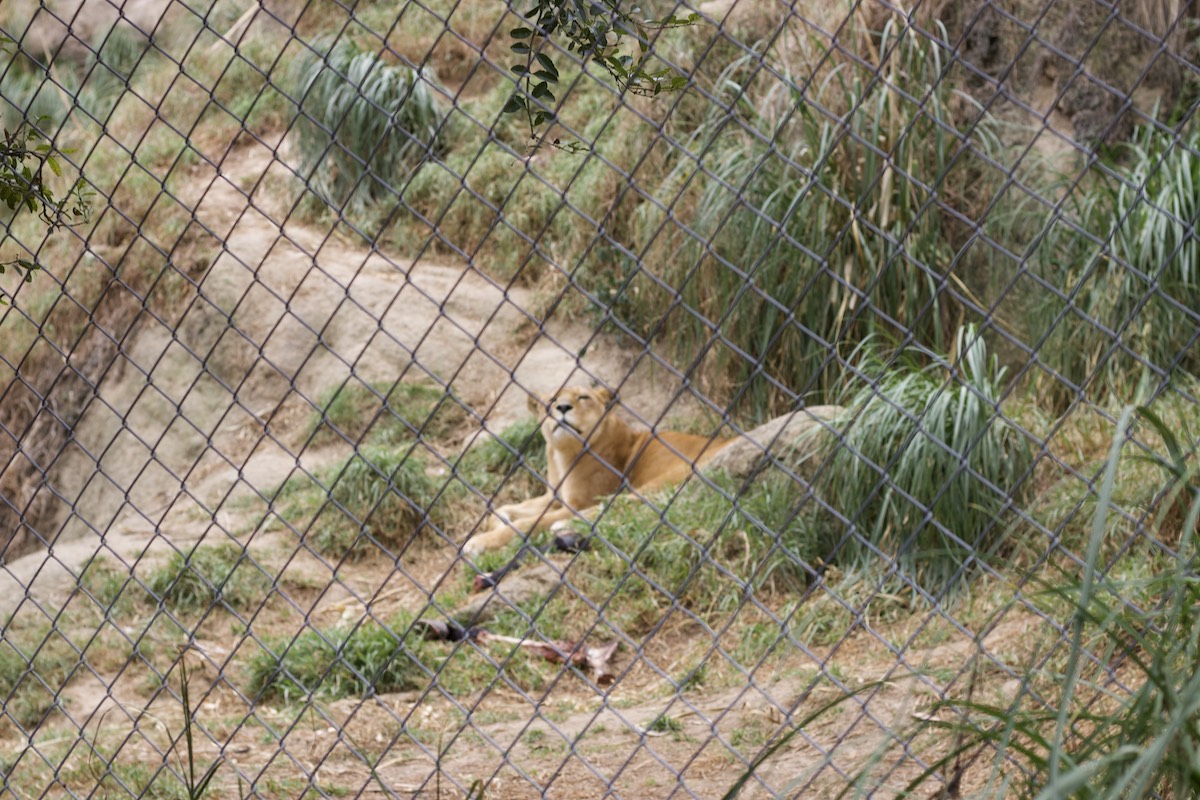 We also got a close look at the jaguars. They were so near I could have reached out and touched them. A finger may easily be poked through the wire mesh at the cage's bottom. It's tempting, but do not try it because it is dangerous.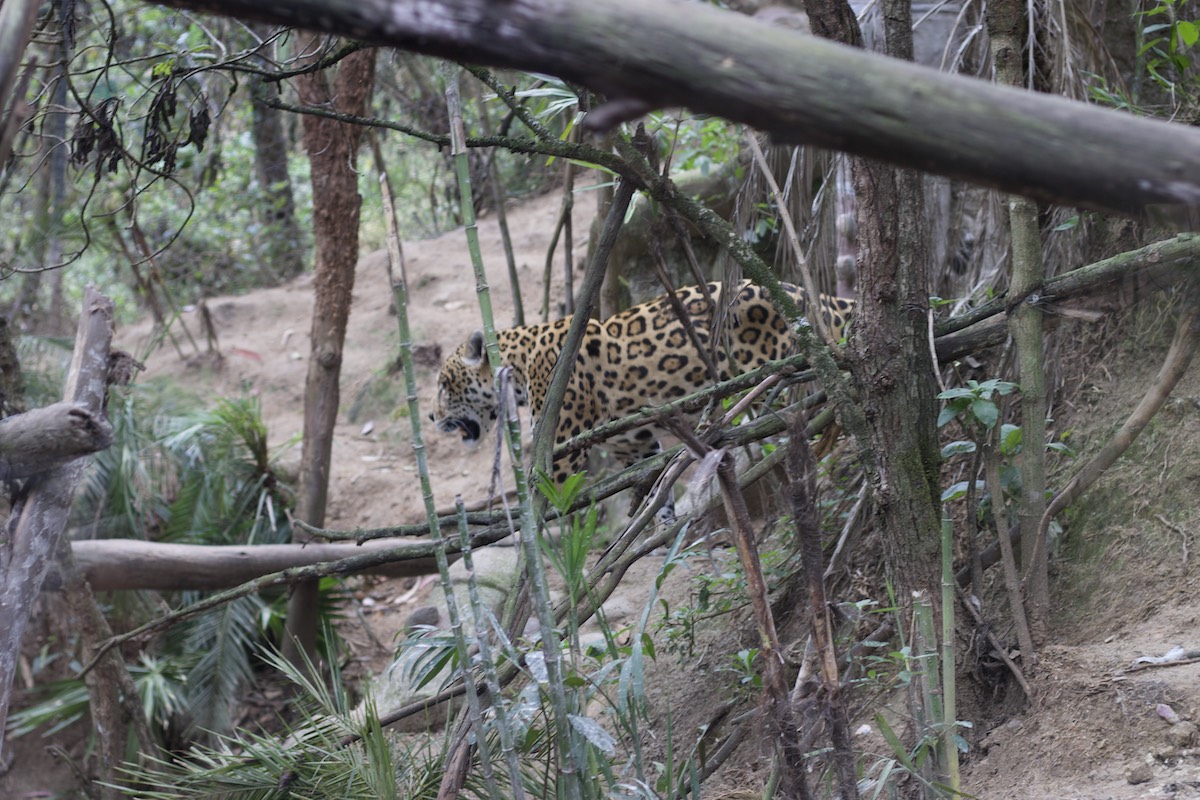 You should be cautious when you are touring the zoo. Make sure to follow the park's rules and regulations. Most of the instructional signage around the zoo is in English.
What I was looking forward to seeing here in Amaru are the Andean bears. I'm so glad I was able to see them in person.
The macaws were not caged and were simply sitting in the trees distributed across the zoo's territory.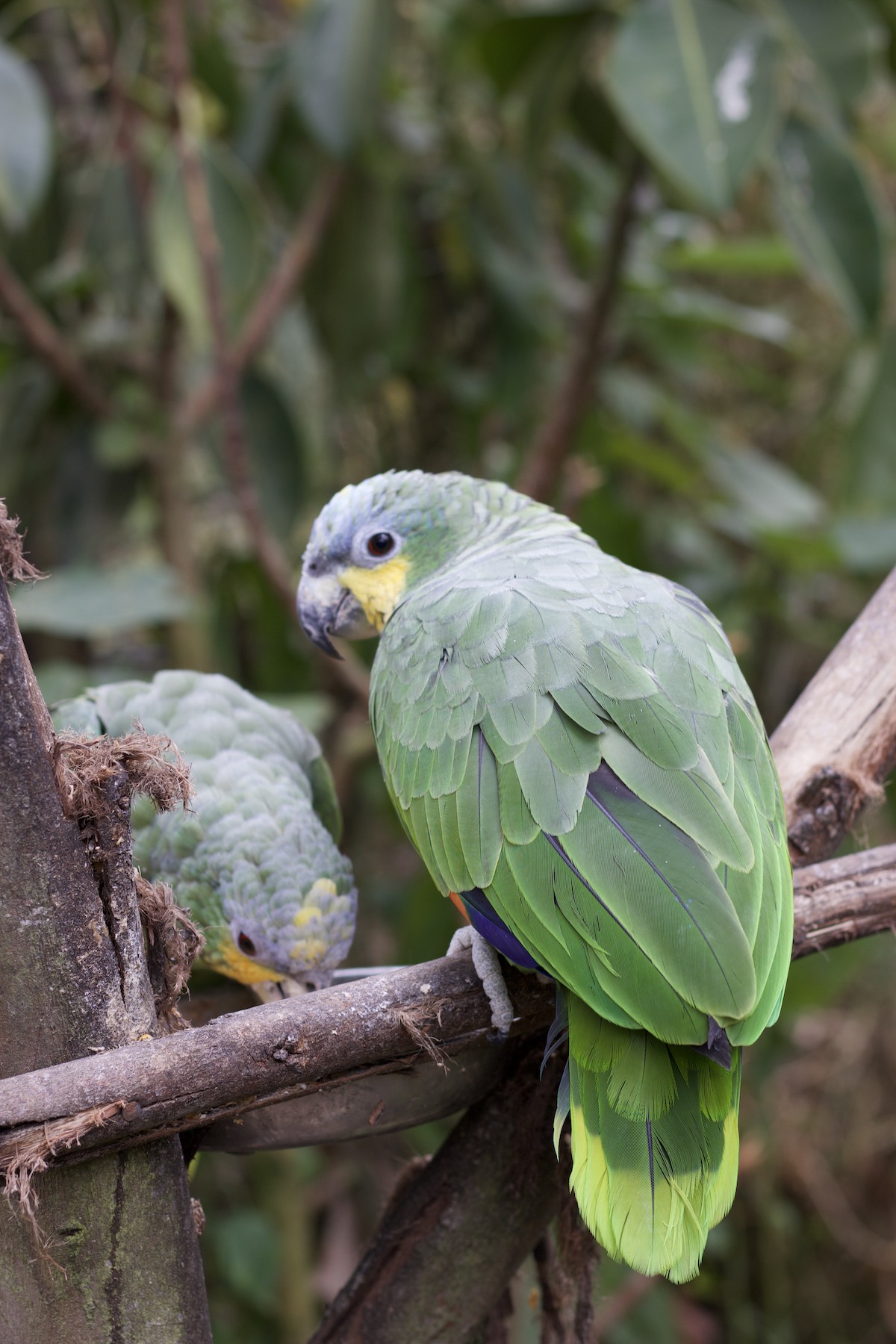 The monkeys were also all over the place, crawling all over the zoo workers to grab food from their pockets.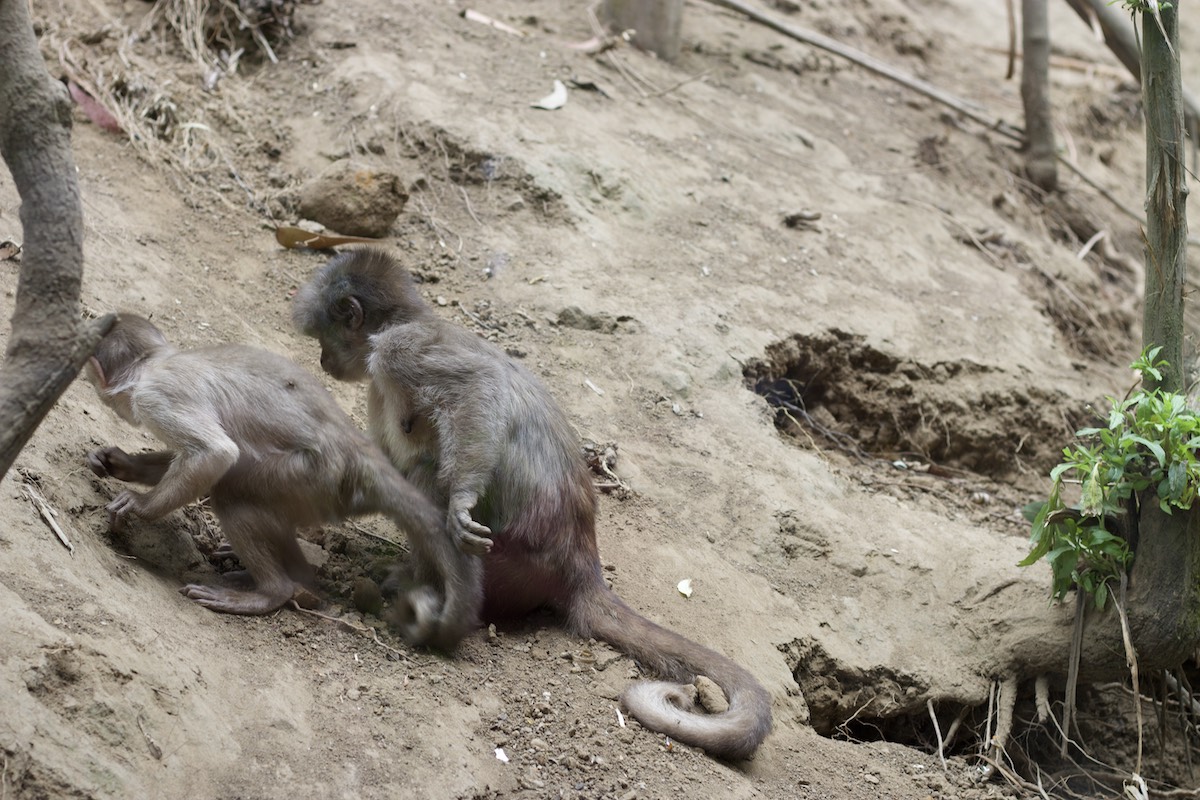 Because some animals run freely around the park, it is highly advisable to not leave your children unsupervised. 
Wildlife in Amaru Zoo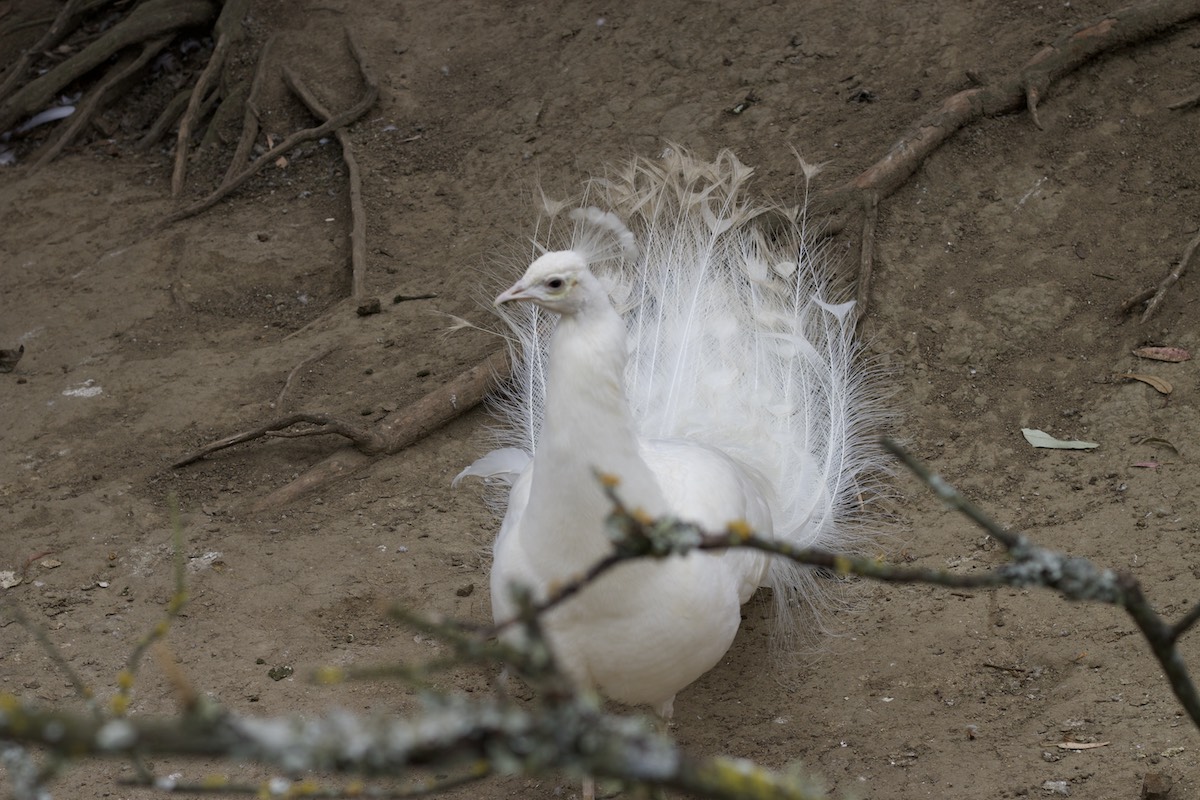 The Amaru zoo houses many different wildlife species which mostly are endemic to Ecuador. Aside from the animals mentioned above, we also saw other animals around the park such as:
Alpacas

Capybara

Peacocks

Llama

Falcon

Hawk

Alligator

Andean Deer

Andean Condors

Andean squirrels

Tigers

Gian tortoises

Peccary

African lions

Ducks

Frogs
There are various bird species in the park if you enjoy bird watching. Some of which I am unfamiliar with.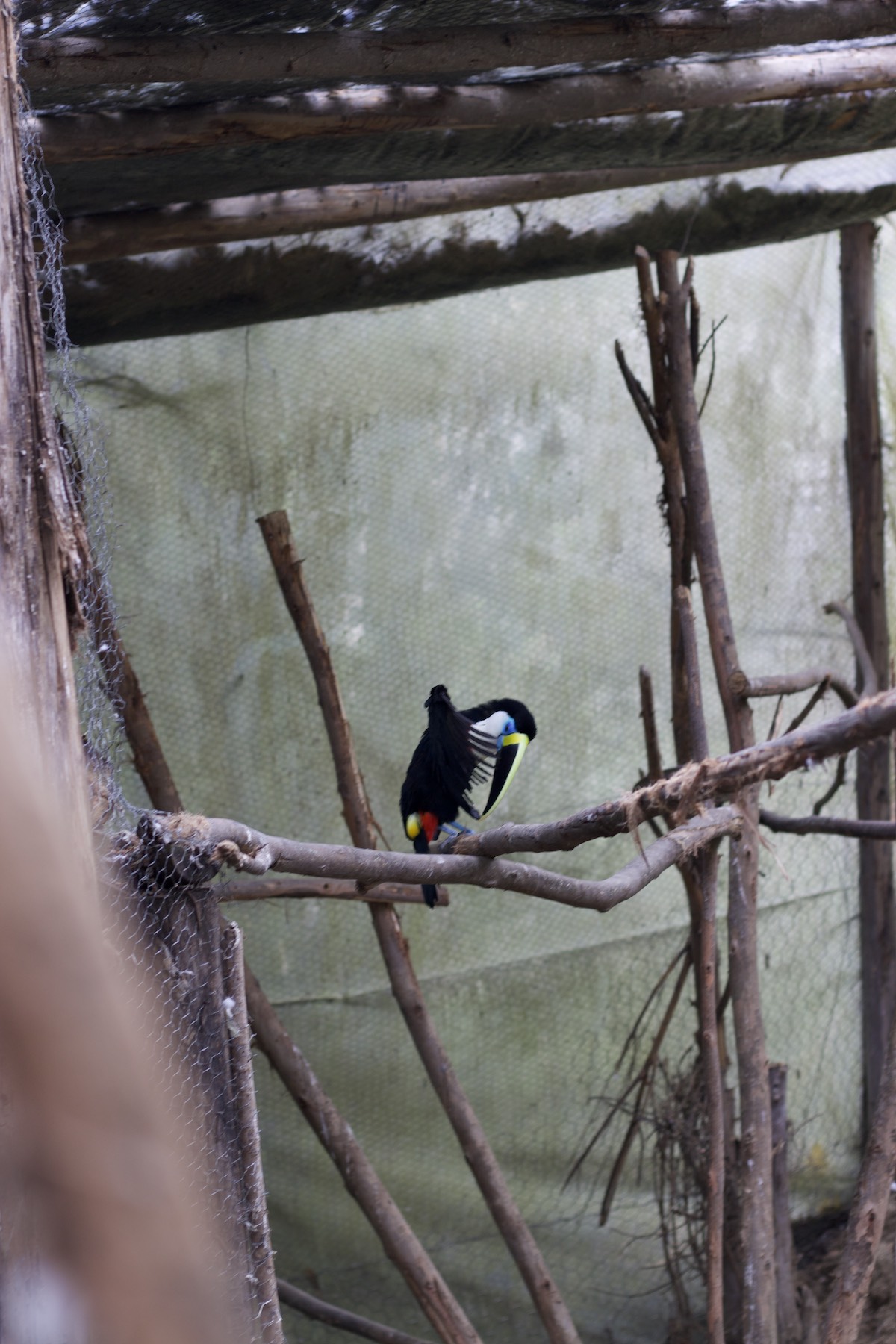 While these birds are allowed to roam the zoo, I still feel sorry for them. I feel that birds should be allowed to fly freely in the sky rather than being confined to an enclosure (no matter how wide it is).
Amaru Zoo Facilities
If you are already tired of walking around, there is a pleasant covered place where you can relax and have your food.
Hot dogs, burgers, cookies, chips, beverages, and other refreshments are available in a little cafe in the vicinity. If you are thinking of a gift for someone at home, you can also buy souvenirs from the zoo's souvenir shop just around the corner.
The restrooms are located just down the hill from the snack bar. There were also restrooms close to the entryway.
Amaru Zoológico Bioparque Rules and Restrictions
I have listed some of the zoo's rules and regulations for your reference. Make sure to follow Amaru's regulations for a pleasant and hassle-free zoo experience.
Food is not allowed in the park. You can't bring food inside and they are strictly prohibited on the grounds although bottled water is allowed.

Touching animals and plants are not allowed. I know it is tempting to do so given you can see them up close but do not risk it.

Bringing your pets is also not allowed.

Do not go over the barriers and enclosures.

Visitors are also not allowed to feed the animals in the zoo.

Smoking is not allowed.

Children should be left unsupervised. Do not leave your kids wandering alone around the park.
What to Bring
We have listed a few essentials that you should not forget to bring on your trip to Amaru zoo.
Sunscreen

Compact umbrella

Sunvisor or cap

Comfortable and durable footwear
Bottom Line
Overall, I had a great day in Amaru Zoológico Bioparque with my wife. We were blown away by the park's one-of-a-kind experience. I've never seen anything like this zoo anywhere else in the world.
I found the trip educational and adventurous at the same time. This trip is ideal for families and even groups of friends who are into doing something unique.
Visiting Amaru zoo has opened our eyes to the sad reality of animals. It made us realize that we should be more mindful of our environment to help these animals live freely and peacefully in their natural habitats.
If you are going to Cuenca, you should not miss exploring the Amaru Zoológico Bioparque. Do not forget to include this in your tour itineraries for a full travel experience of Cuenca, Ecuador.