Quito is Ecuador's capital city, located at an elevation of 2,850 meters. Quito is best known as the gateway to the infamous Galapagos Islands. Most visitors come to Quito as a stopover on their way to or from the Galapagos Islands. However, there is more to discover in this city, and staying longer than a day is definitely worthwhile! It wouldn't be the first city in the world to be named as a UNESCO World Heritage Site for nothing, would it?
It was one of the cities we visited during our 15-day self-drive trip on Ecuador Mainland.
Where To Go and What To Do In Quito Ecuador?
There are a lot of attractions in Quito (not Kito) from historic towns to nature escapades. Below is the list of must-see attractions in Quito.
Quito Historic Center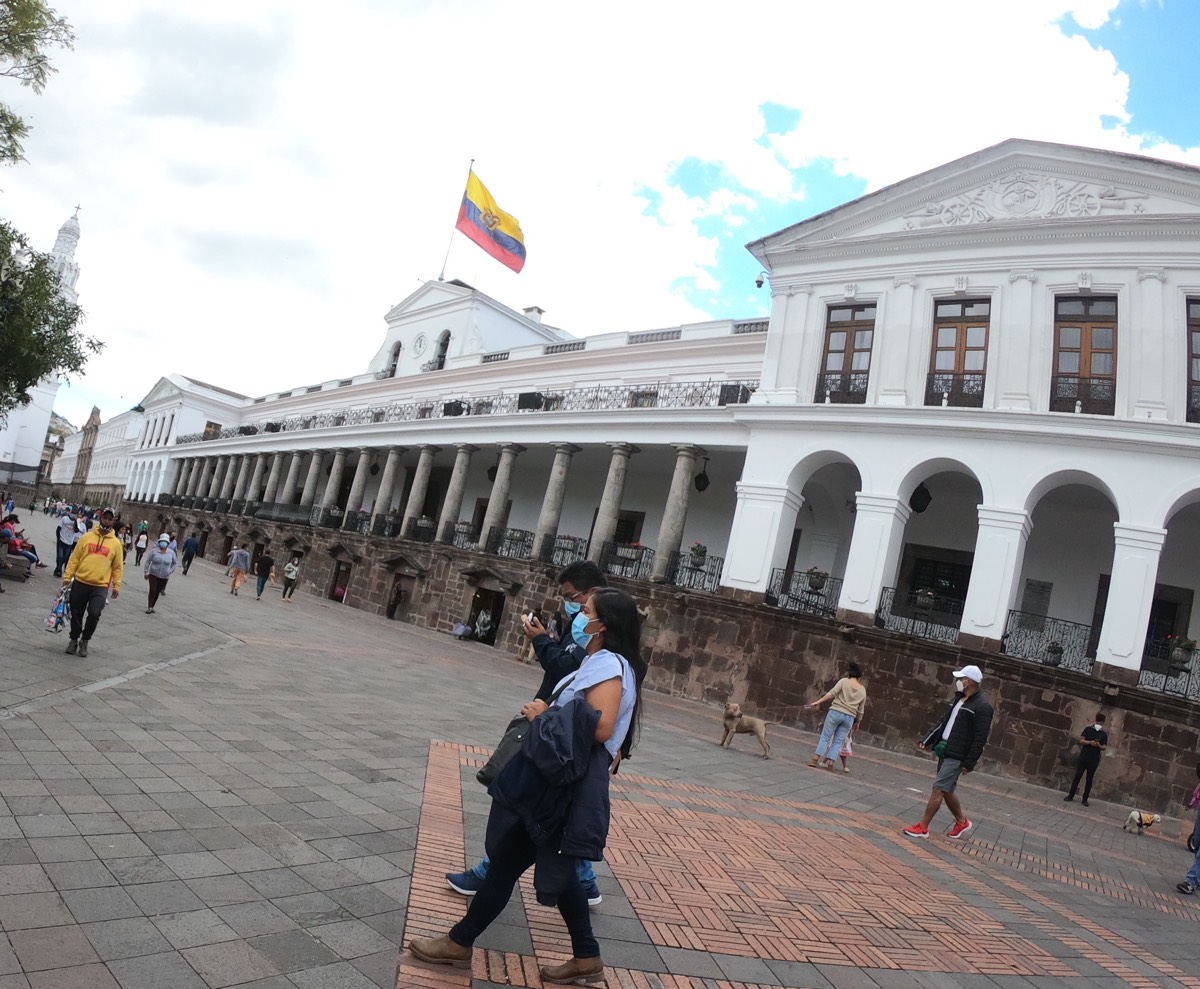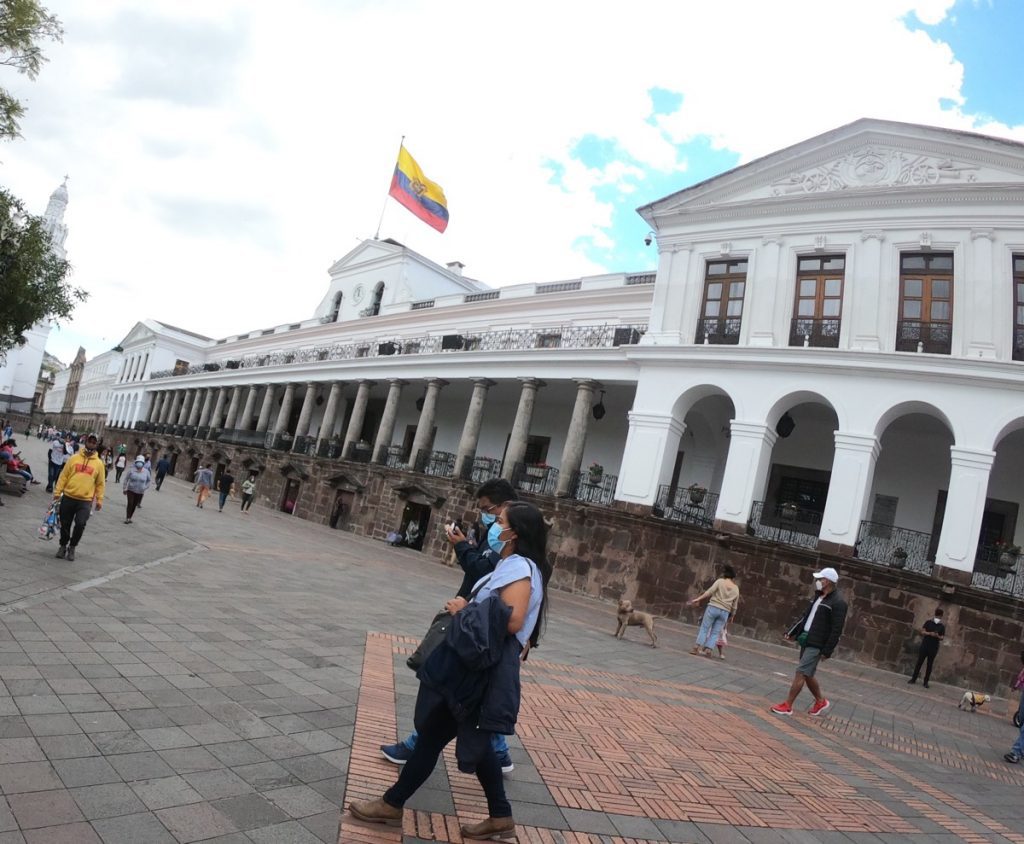 Quito Historic town is known as Latin America's best-preserved and least altered historic center. This distinction prompted Quito to become the world's first city to be designated as a UNESCO World Heritage Site. The baroque buildings in Quito's Old Town have withstood time. Despite the earthquakes and modernization of the city, wandering among the beautiful architecture that has been here for nearly a half-millennium can still feel like stepping back in time!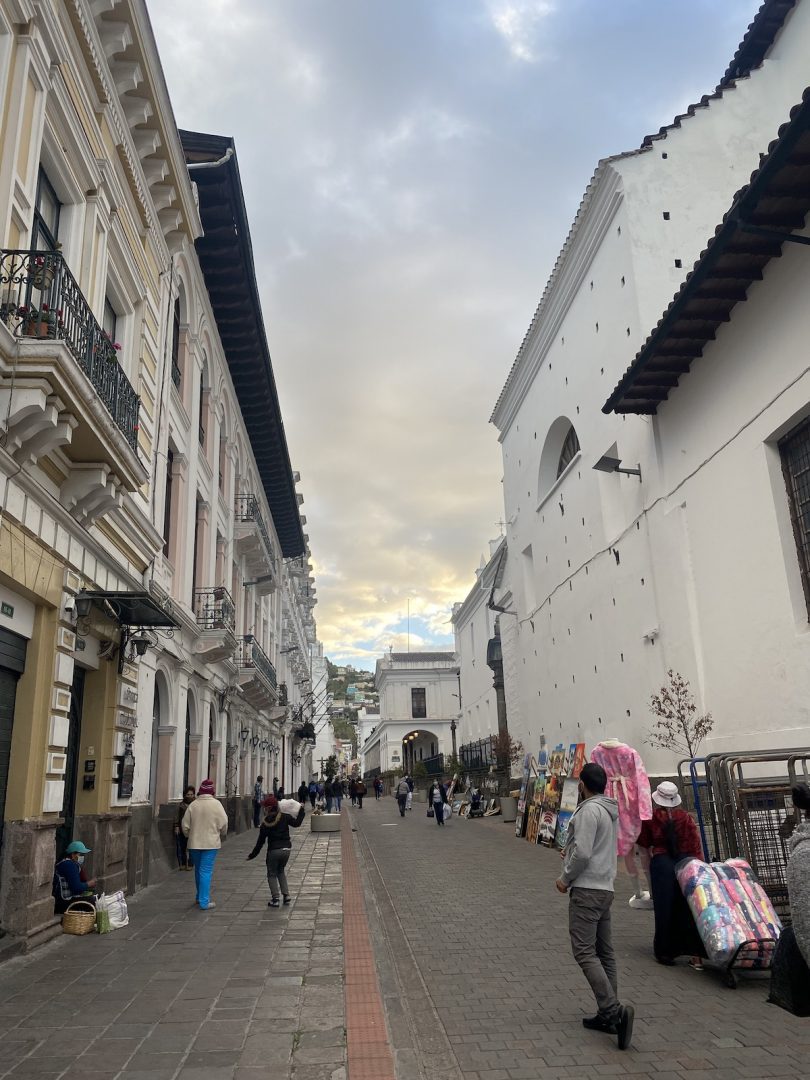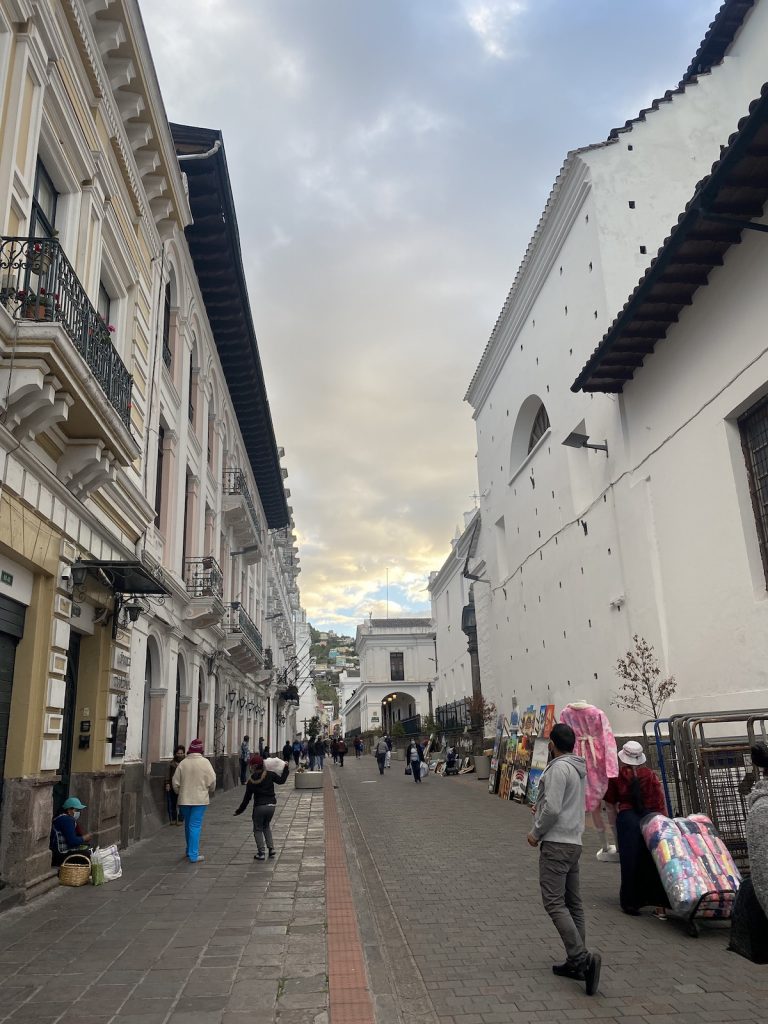 There's a lot to see in Quito's Historic Center. To summarize, we have listed six must-see locations in Quito's Old Town.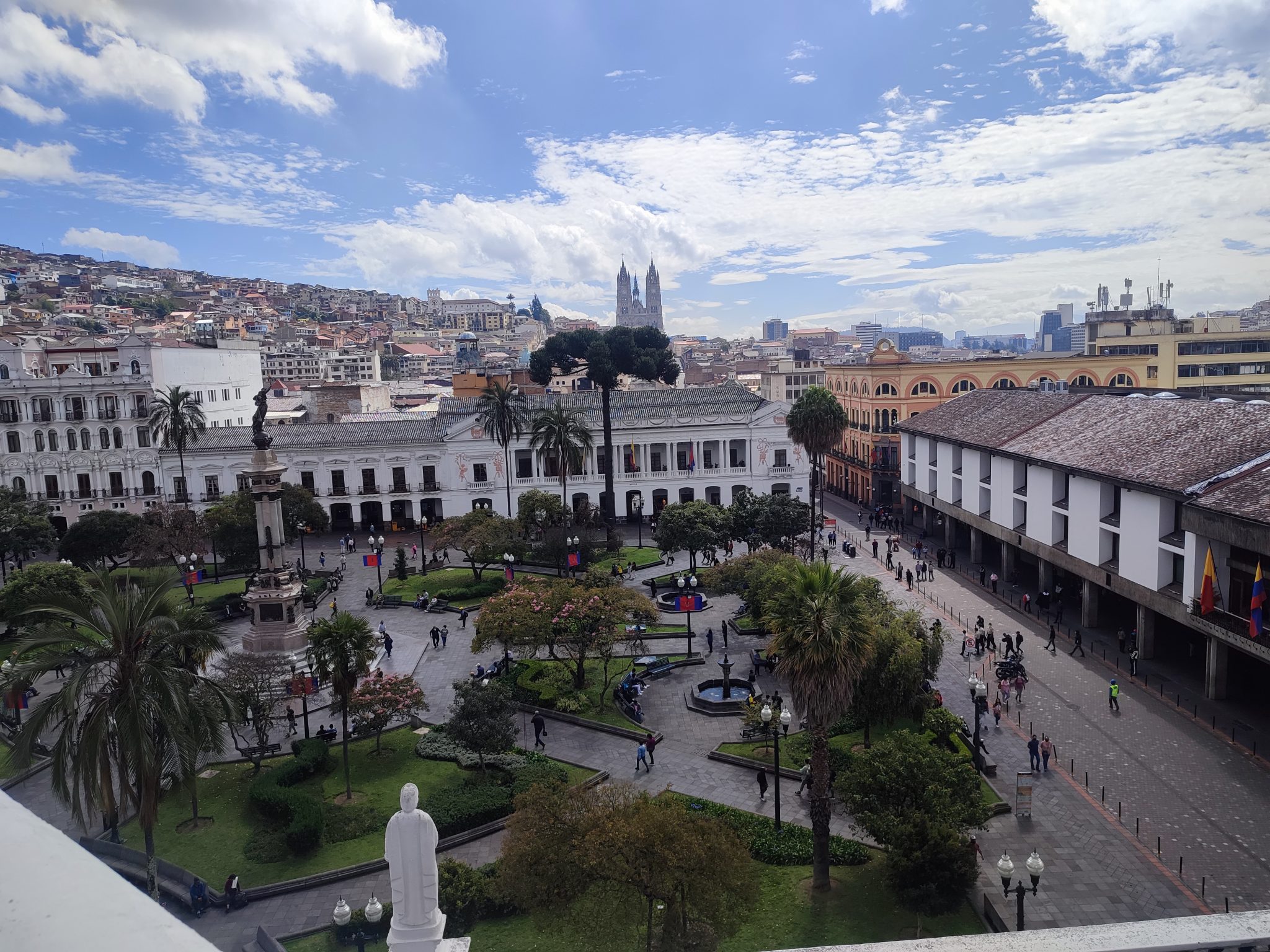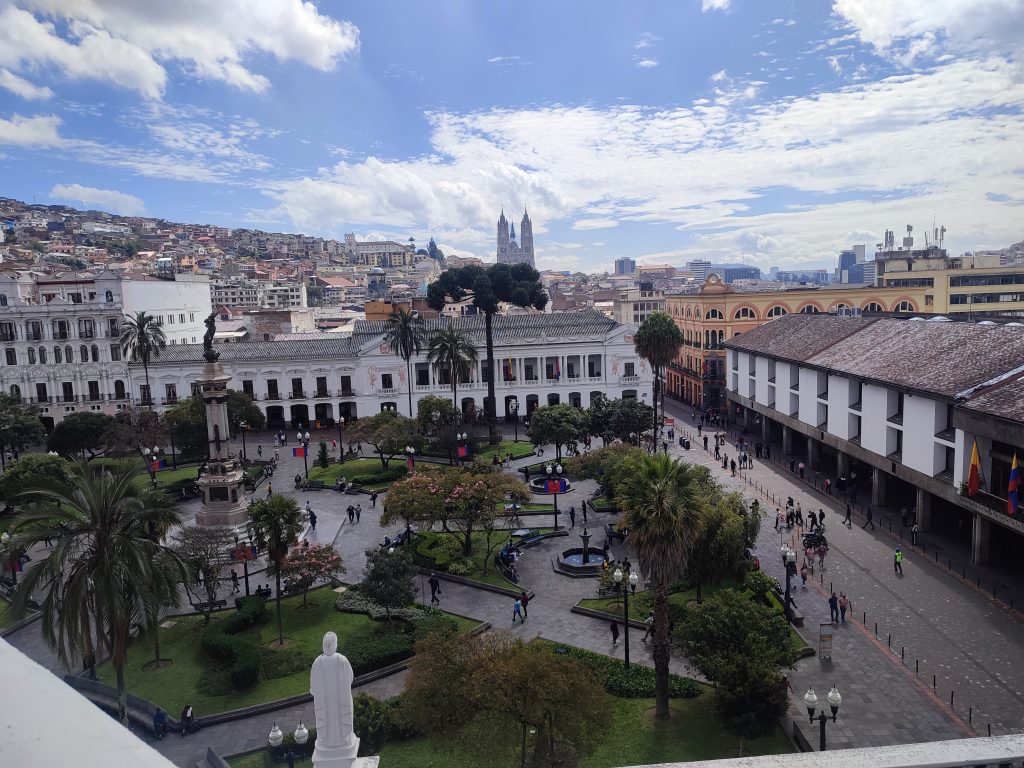 Plaza Grande is the heart of Quito's Old Town and is a great place to start your Old Town walk tour. Around the plaza, you can visit the Palacio de Gobierno (Presidential Palace), where Ecuador's president lives and works. You can join a free tour inside however, take note that the sightseeing is limited to the unused rooms for security and safety purposes.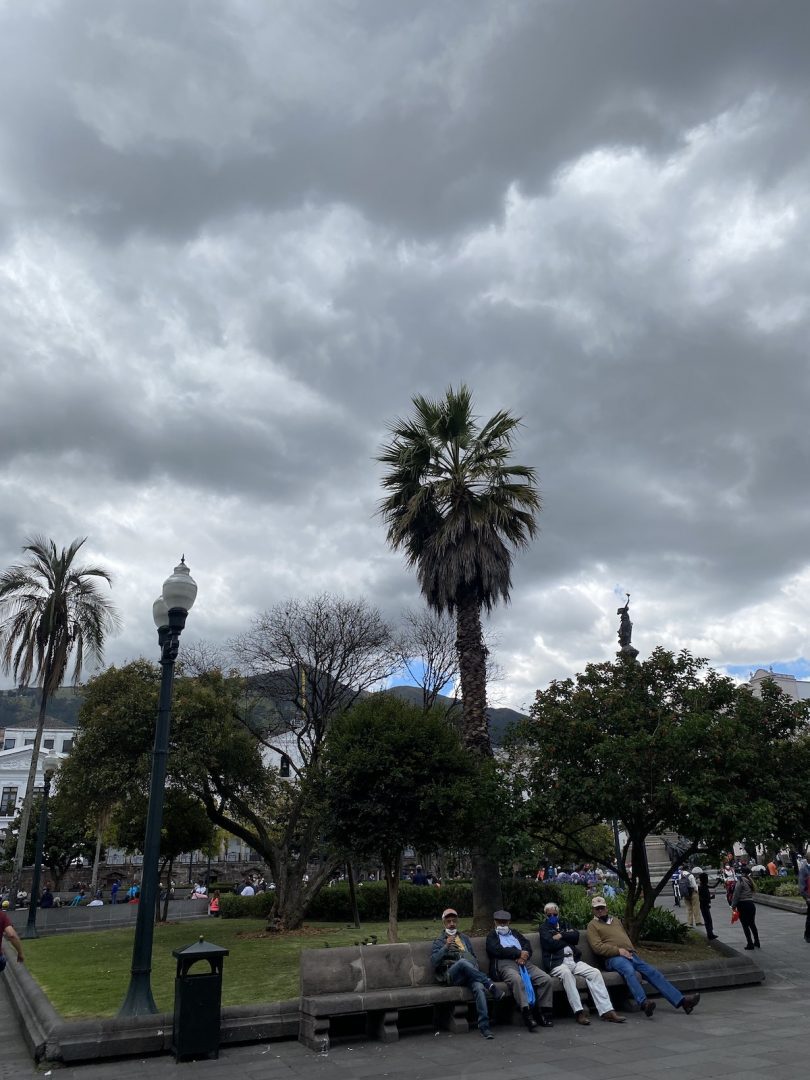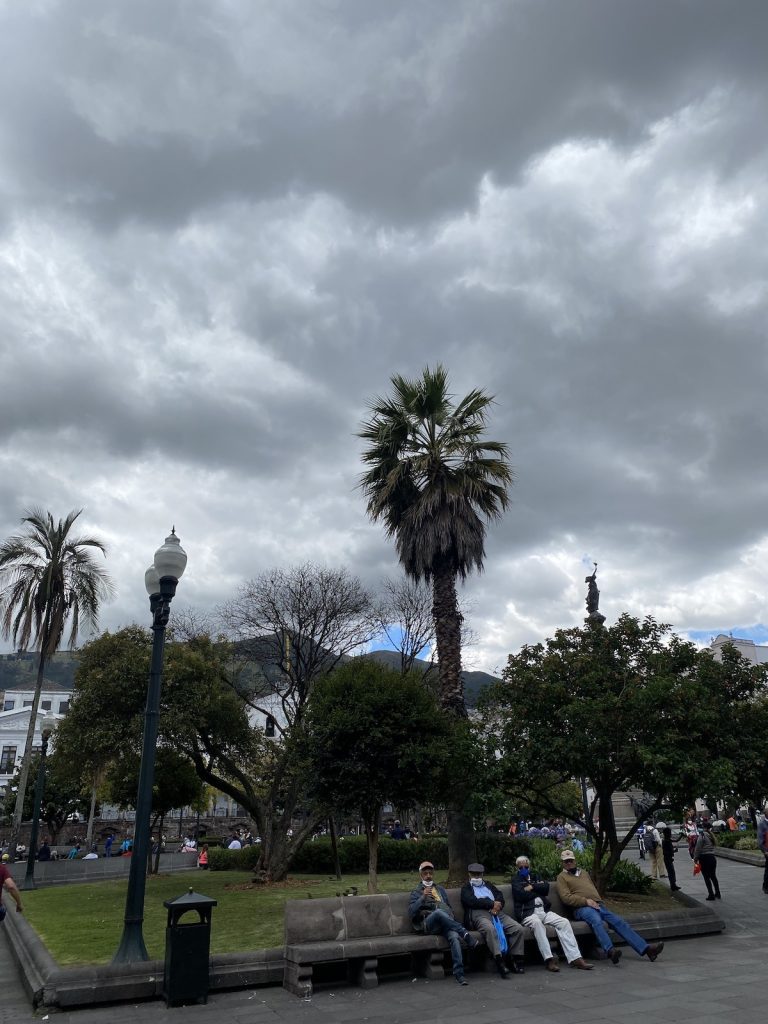 There is also the Metropolitan Cathedral, which is one of the old Catholic churches in town. The Cathedral also has a museum and also offers an exclusive tour.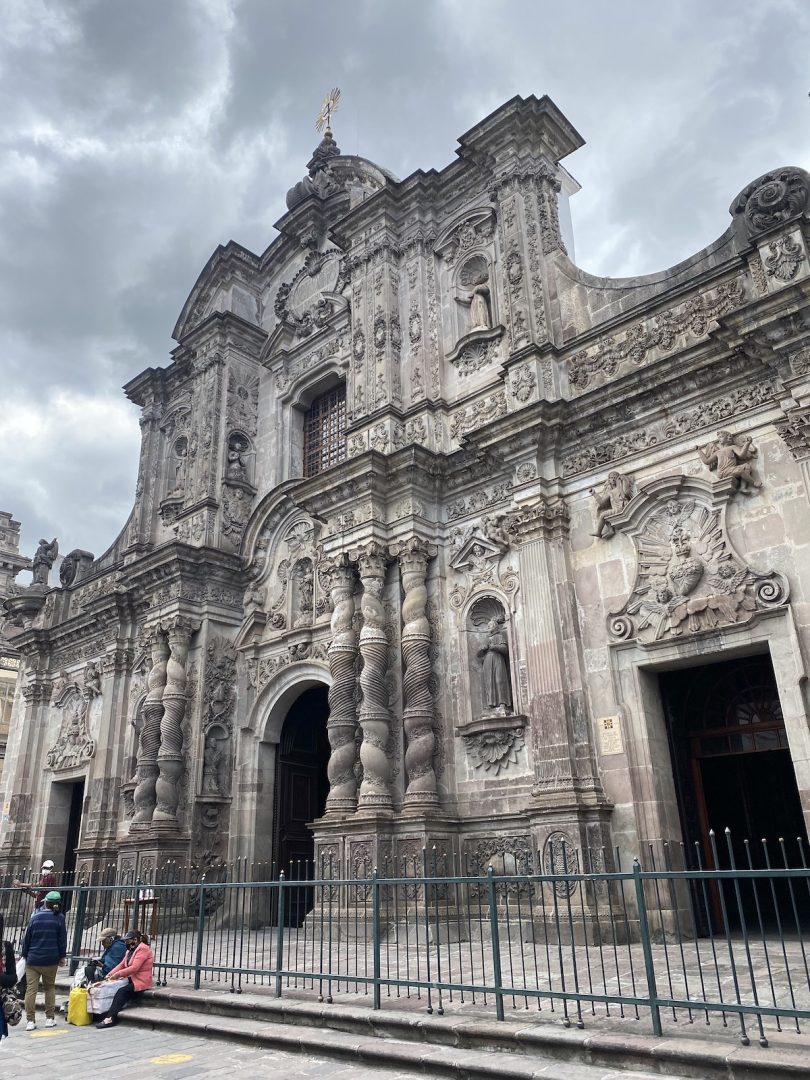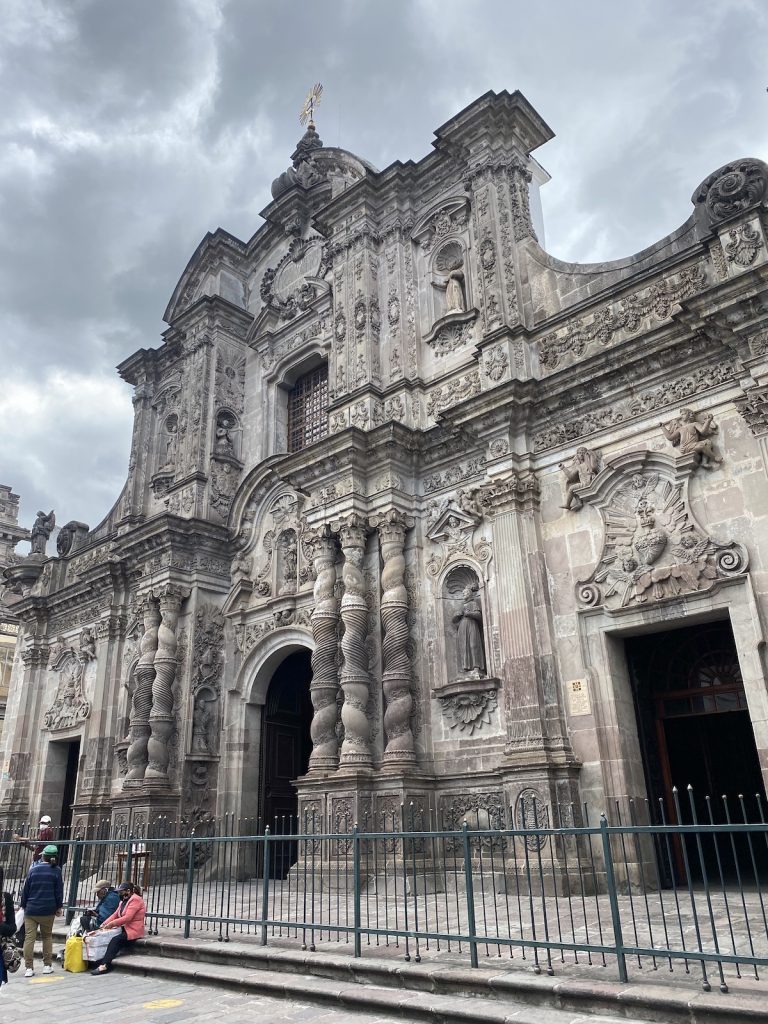 Iglesia de la Compañía is widely regarded as Quito's finest and one of Ecuador's most ornate religious structures. Its construction started in 1605 and the church has been completed 160 years later, in 1765.
San Francisco Convent and Monastery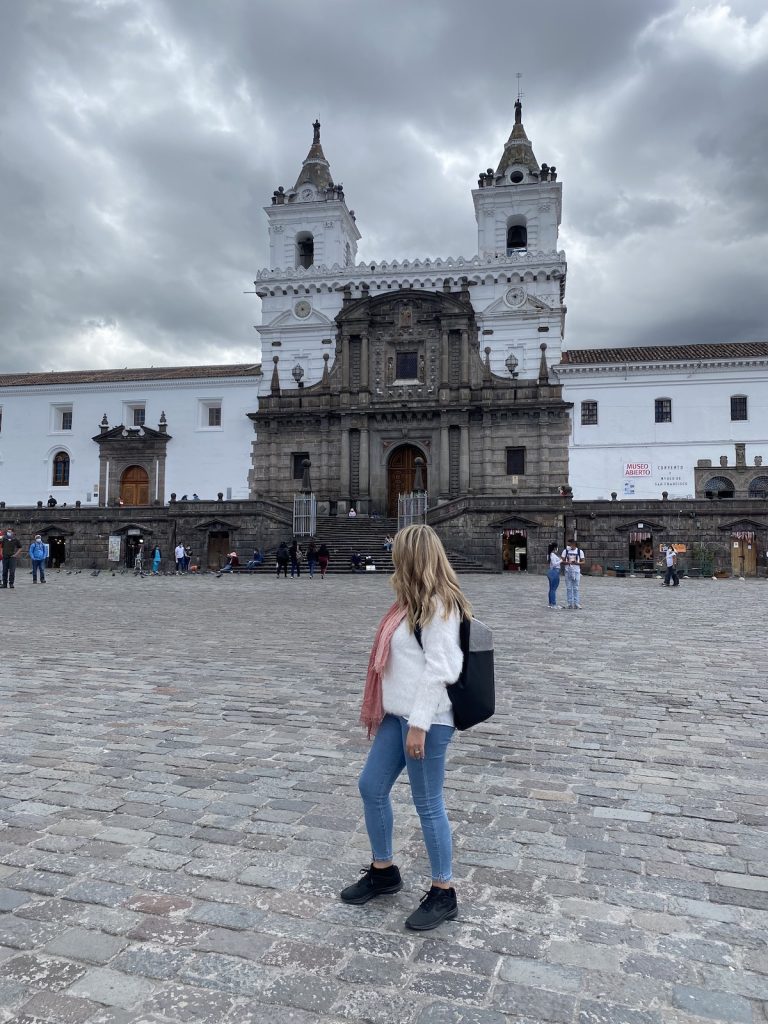 San Francisco Church is Quito's first church and also the largest religious complex in South America. There is a museum adjacent to the church where there is a splendid collection of artworks.
Another must-see old church in the Old Town is the Santo Domingo Church. Grandly erected over a wide plaza, Santo Domingo Church is one of the most important religious sites in Quito. Its original structure was built by Dominicans in 1540 which was later reformed by Italian priests in the 19th century.
Museo de la Ciudad (City Museum)
If you are fond of learning history and culture, Quito's City Museum is a place that you must not miss. They have a chronological exhibit about the history of the town.
Read our full guide on Quito's old town here.
TelefériQo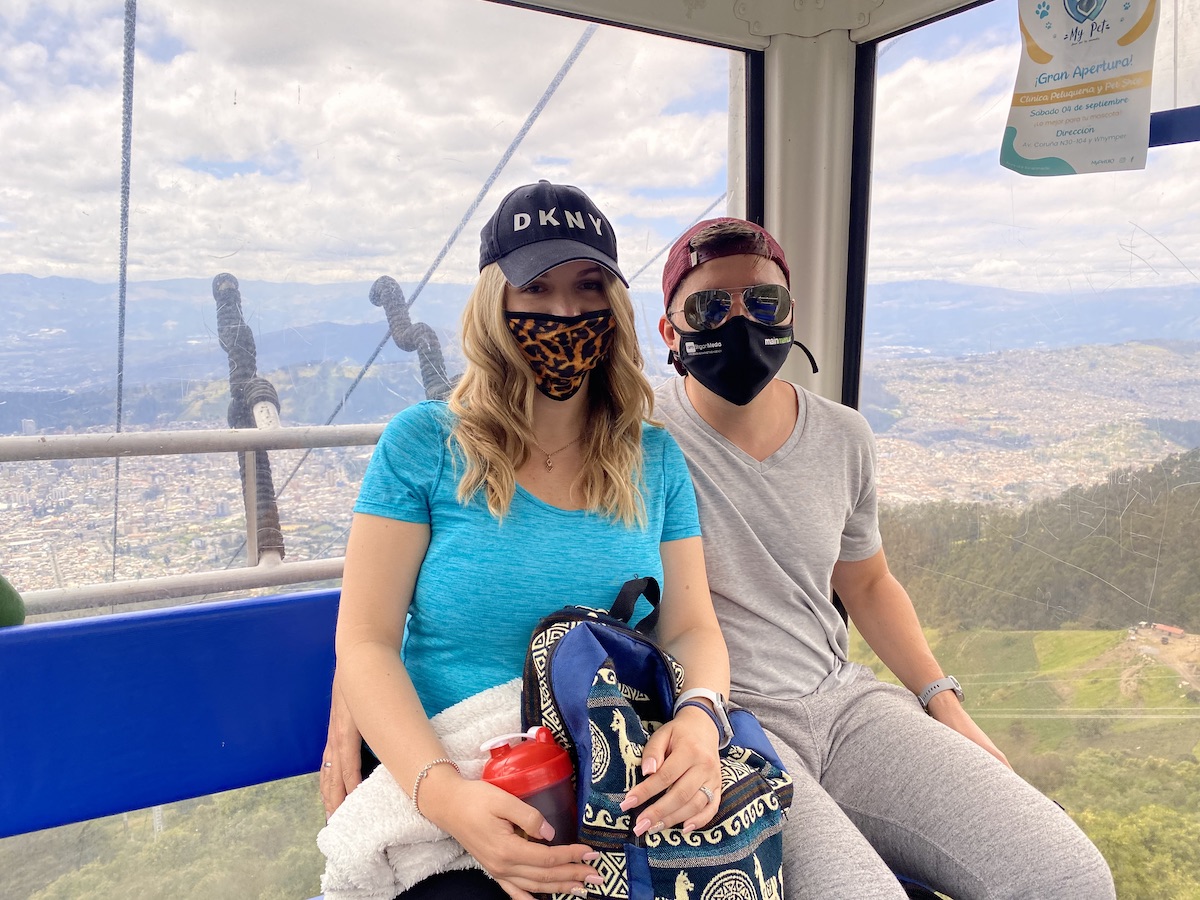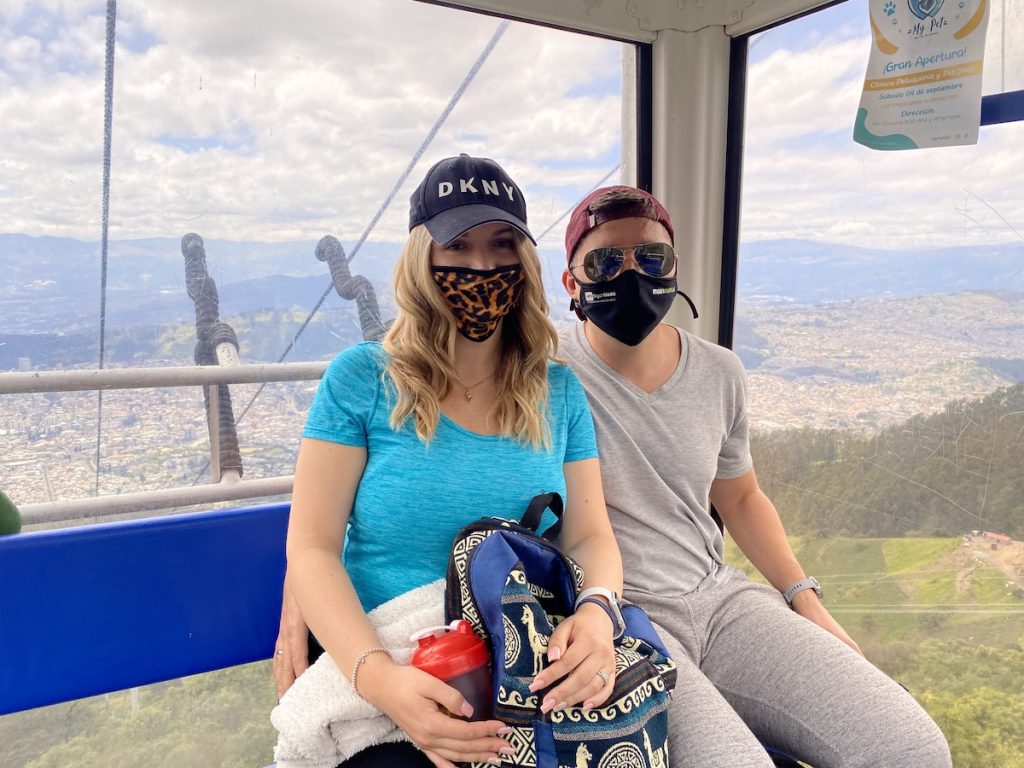 The TelefériQo is an incredible cable car that transports passengers high into the Andes. It is one of the highest aerial lifts in the world. The whole ride will keep you amazed with the aerial city view of Quito as it climbs up to the eastern slope of the Pichincha Volcano.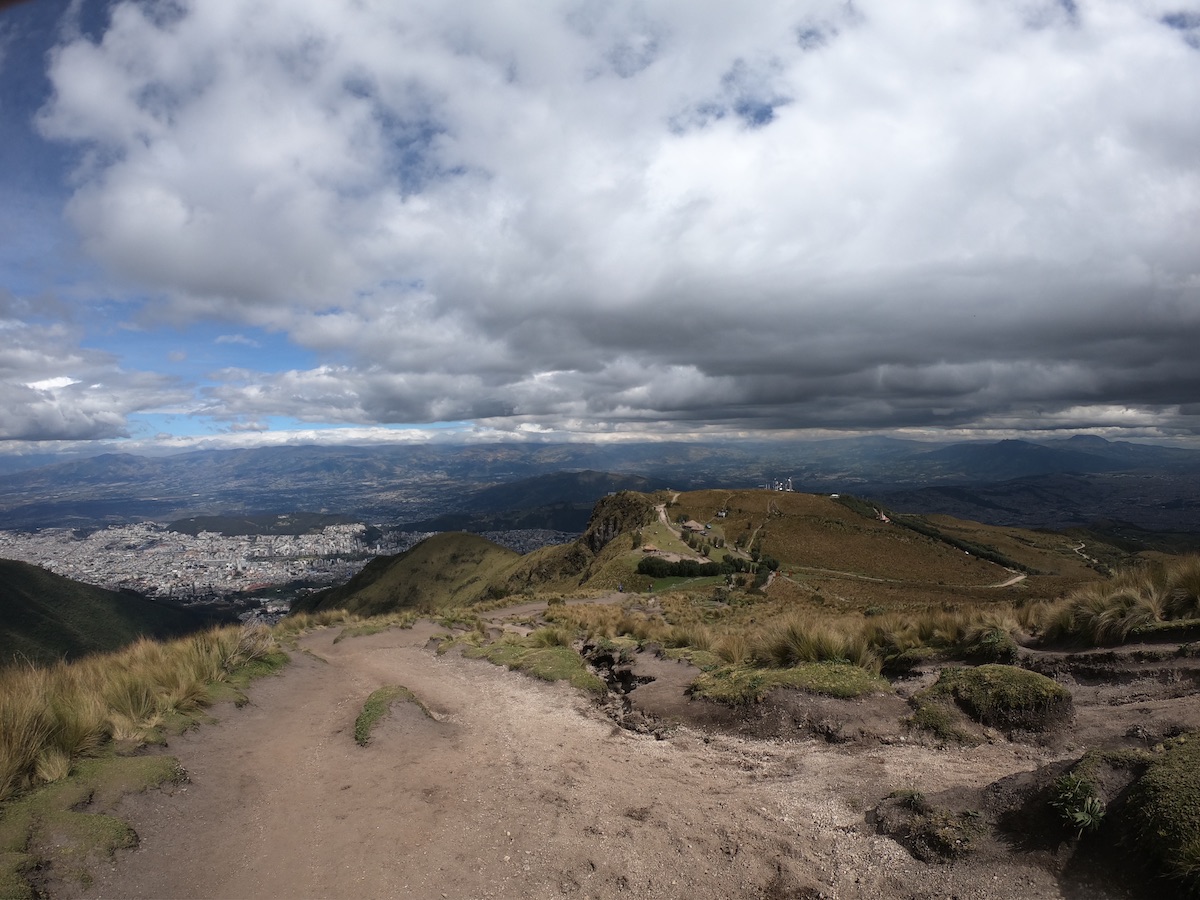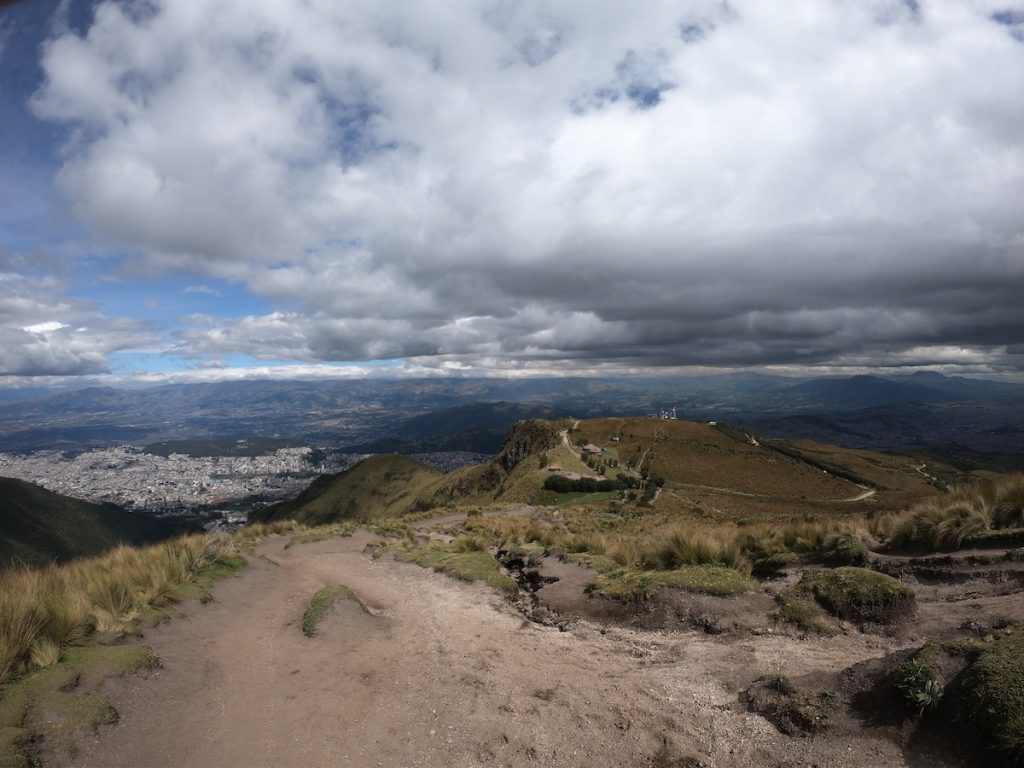 In the upper station, you will find a platform where you can continue to take in the peaceful scenery.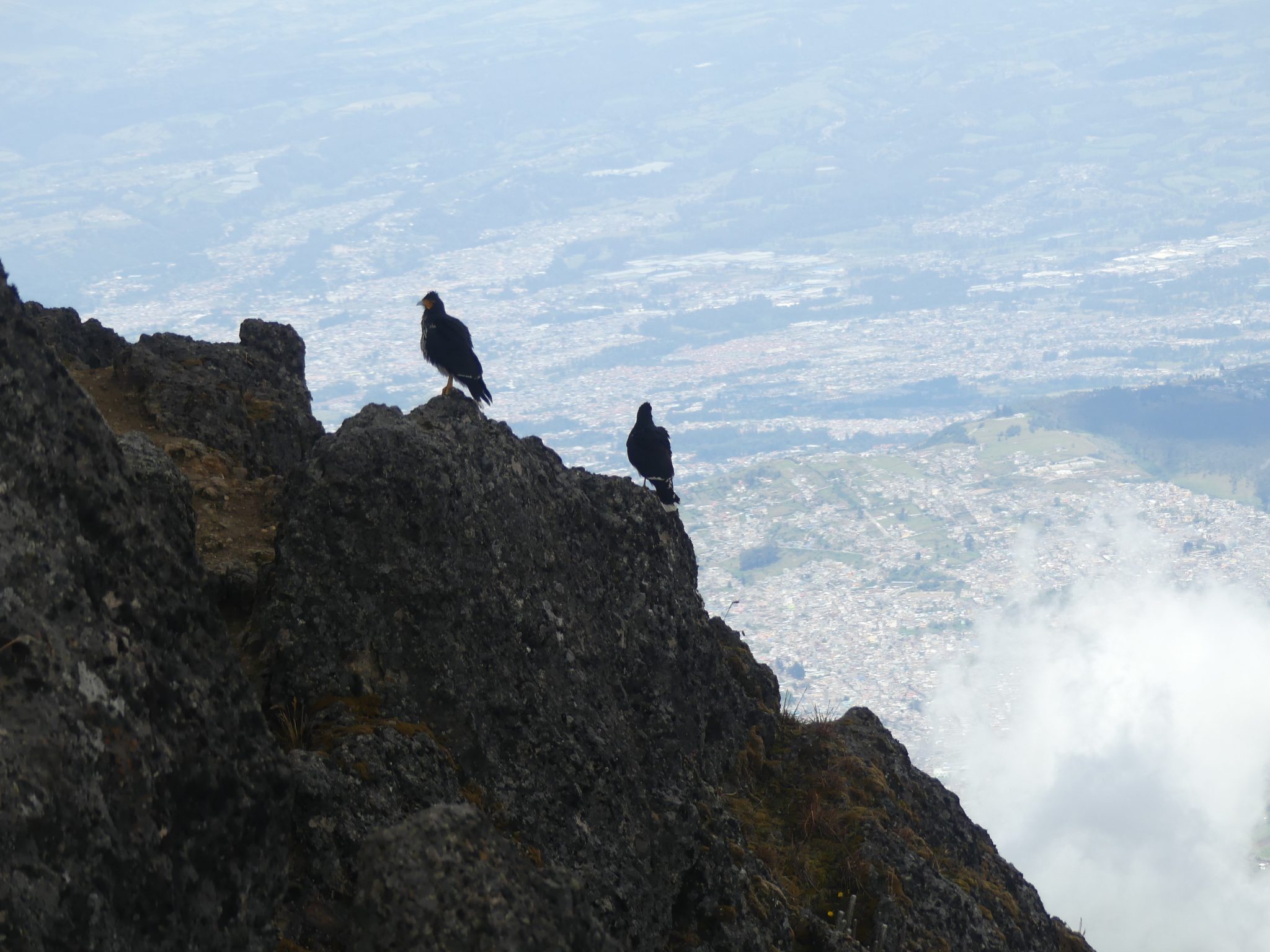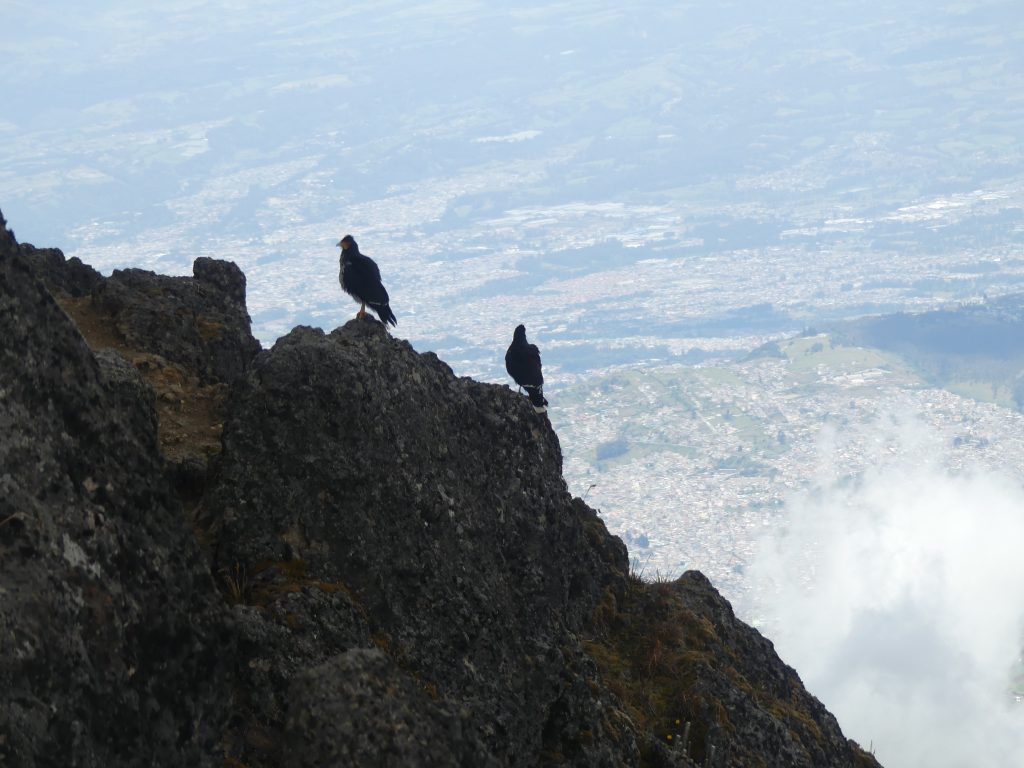 If you are looking for an adventure, Rucu Pichincha is one of the two highest peaks of Pichincha, a stratovolcano in Ecuador.
The roundtrip hike up this active volcano usually takes about four to five hours. However, this activity is highly suggested for experienced hikers as the trail has steep parts.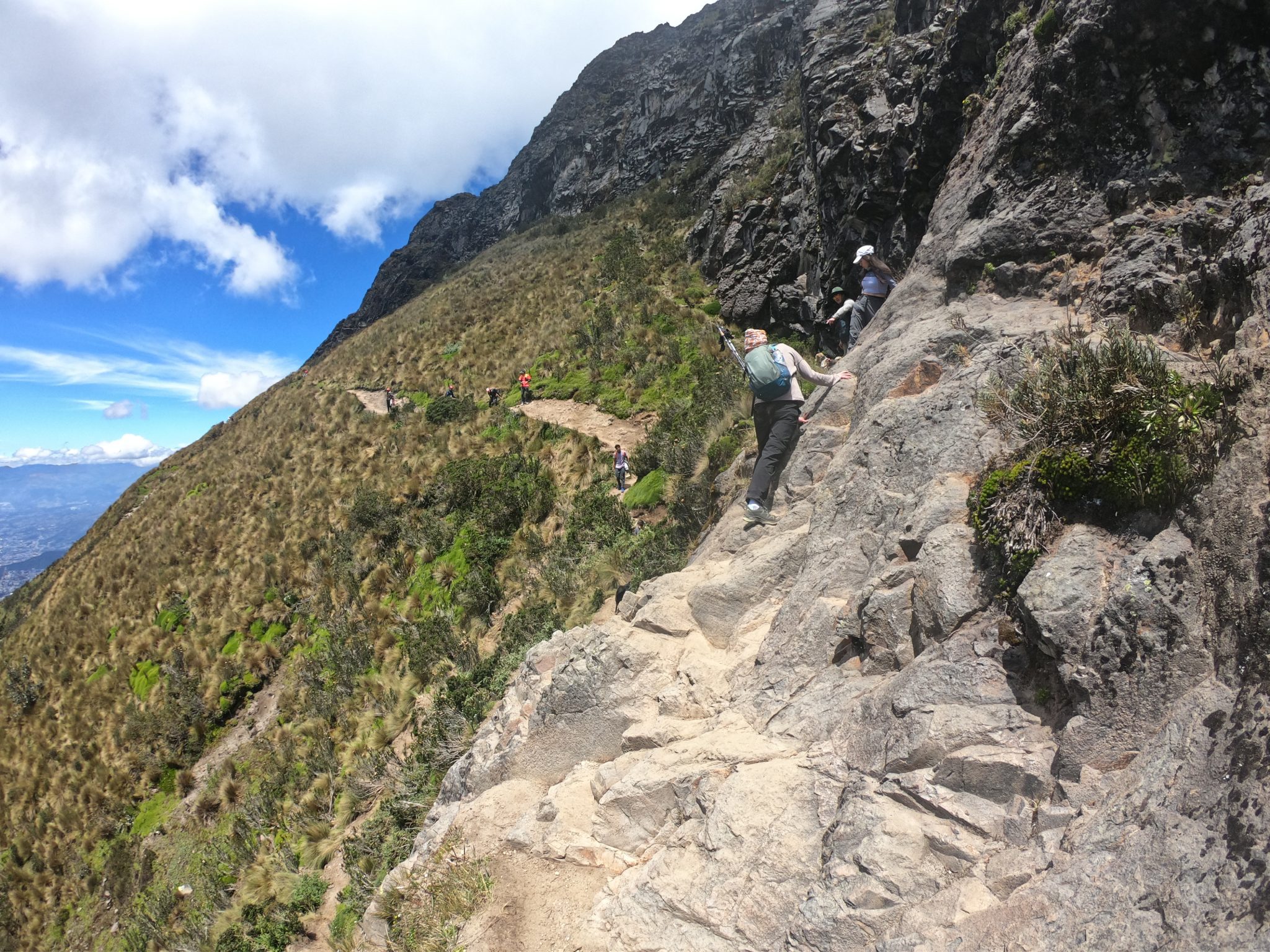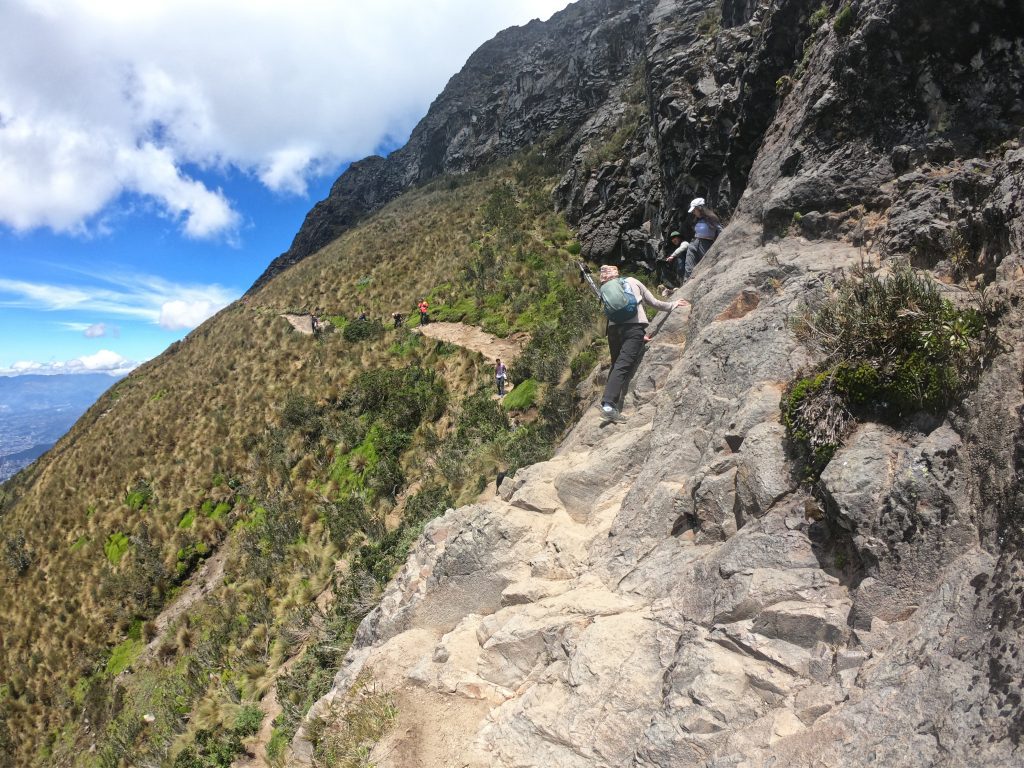 Basilica del Voto Nacional

Basilica del Voto Nacional is not just a typical church. It is the largest neo-gothic church in the Americas. Its unusual exterior is sculpted of Ecuador's indigenous animals such as armadillos, tortoises, and birds among many others, replacing gargoyles, goblins, and traditional religious figures.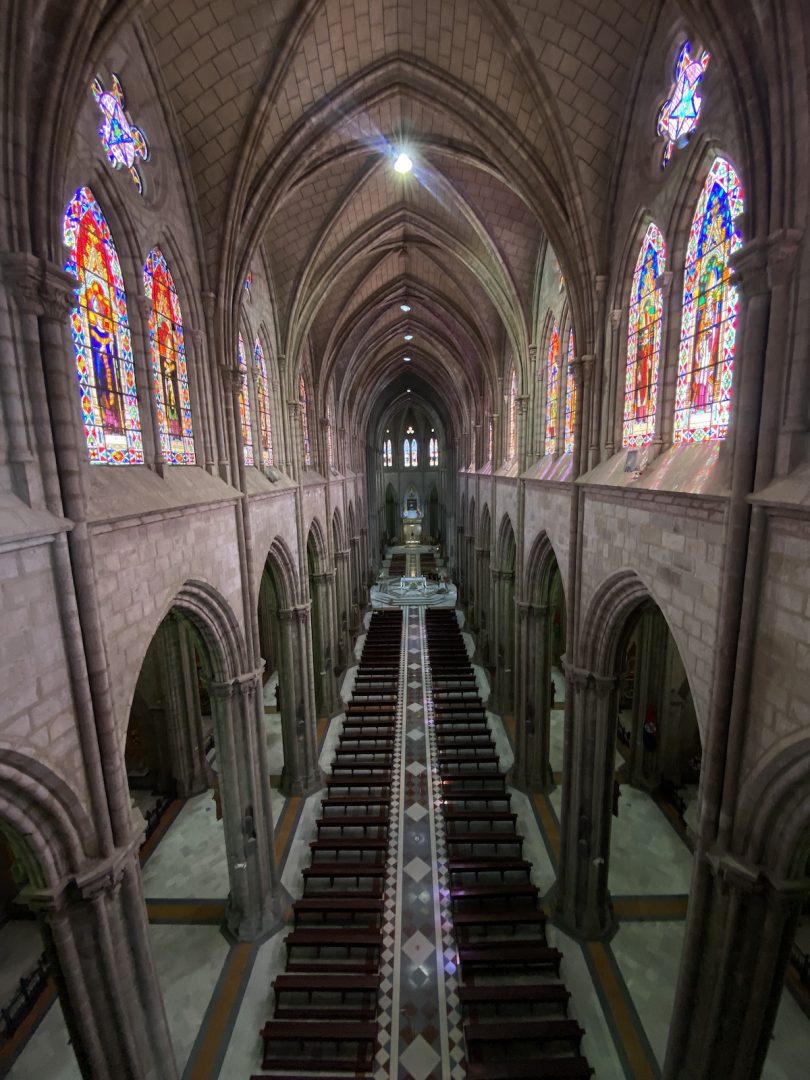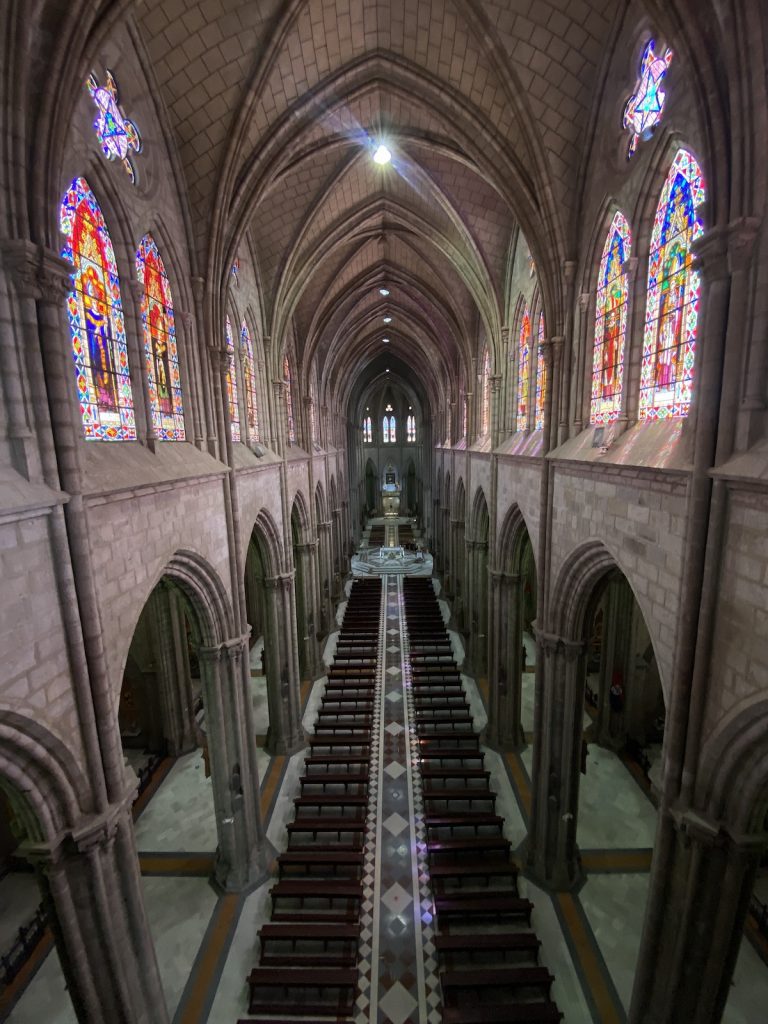 But it's not just the grandeur of the Basilica that makes it worth seeing. If you want to see the city in a 360-degree bird's eye view, you can do so by visiting the Basilica's twin bell towers. The climb to the tower is definitely an adventure to look forward to! Another uniqueness of the Basilica is the café on the top that serves beer. Yes, they serve beer in this church! The view is also great from the café so after your exhausting and nerve-racking climb, you can chill here and enjoy your cerveza with the city view. 
Ciudad Mitad del Mundo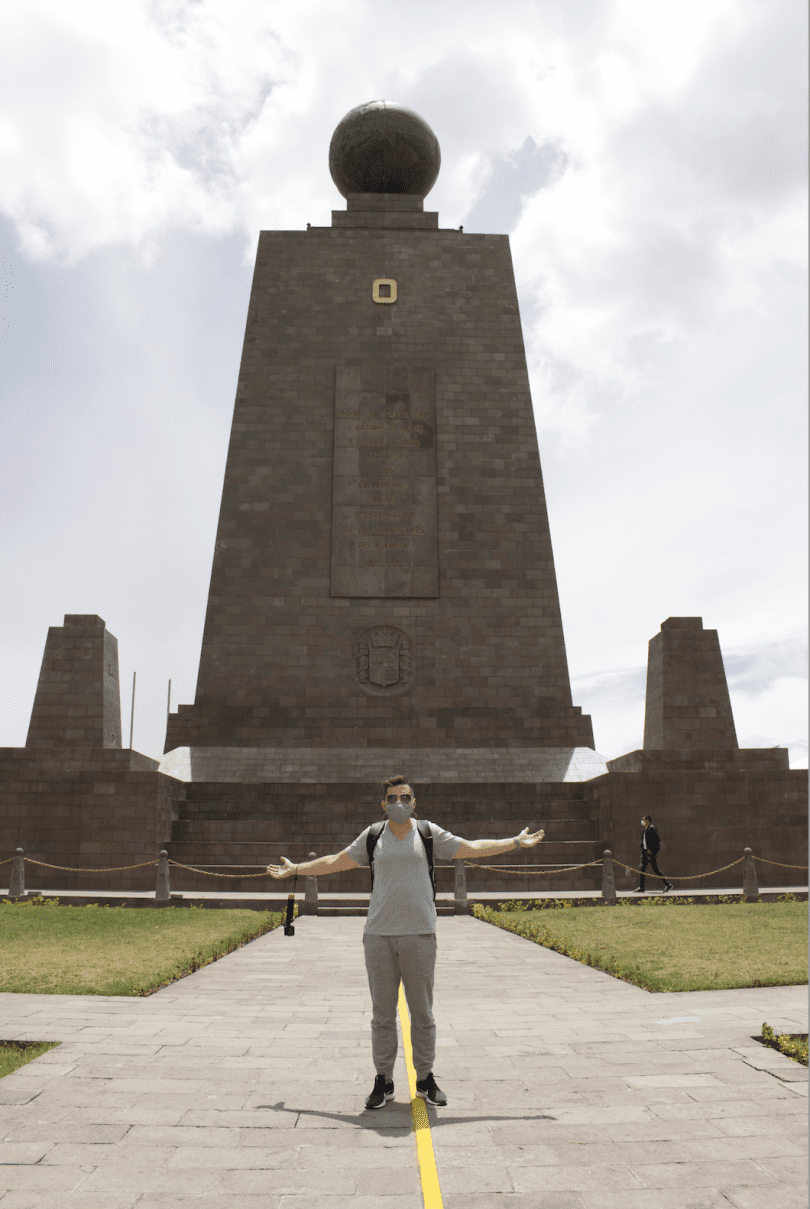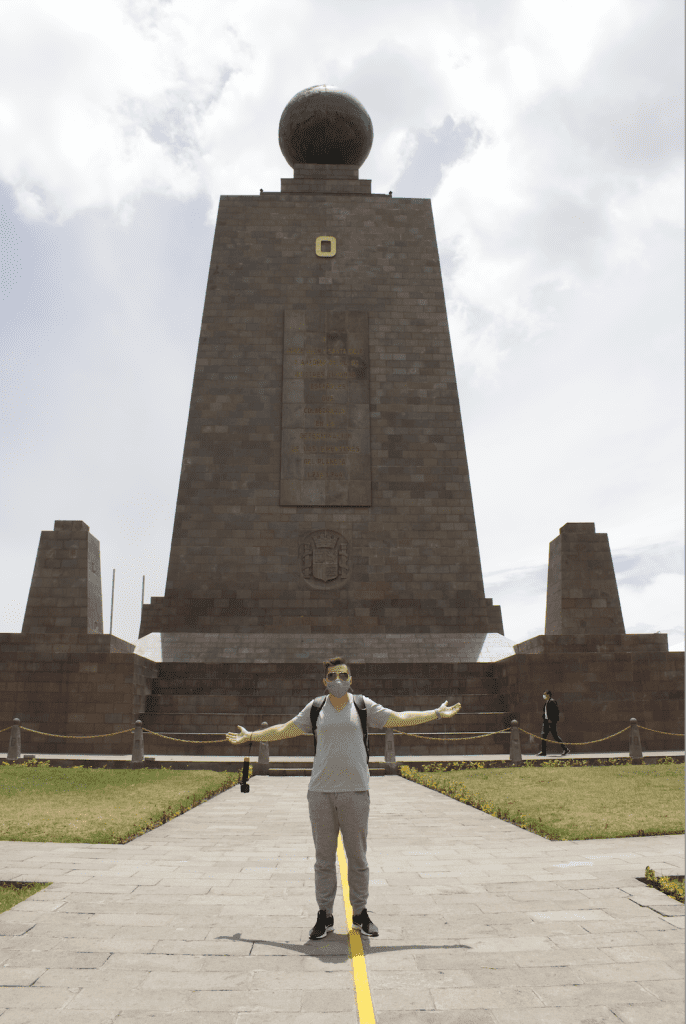 If you know your geography well, you know that Ecuador's location on the globe is right where the equator crosses the country, thus the name middle of the world. Mitad del Mundo is where you can find the main equator monument and the big yellow equator line. This is a popular photography spot for tourists. There is also a museum here that exhibits the city's history, from Highland and Amazonian tribes, as also a homey collection of musical instruments, garments, textiles, and other things.
All these touristy things aside, it is also fun to do some experiments and try how gravity works near the equator. You can try balancing an egg or you may also try straddling on both sides of the equator!
Parque La Carolina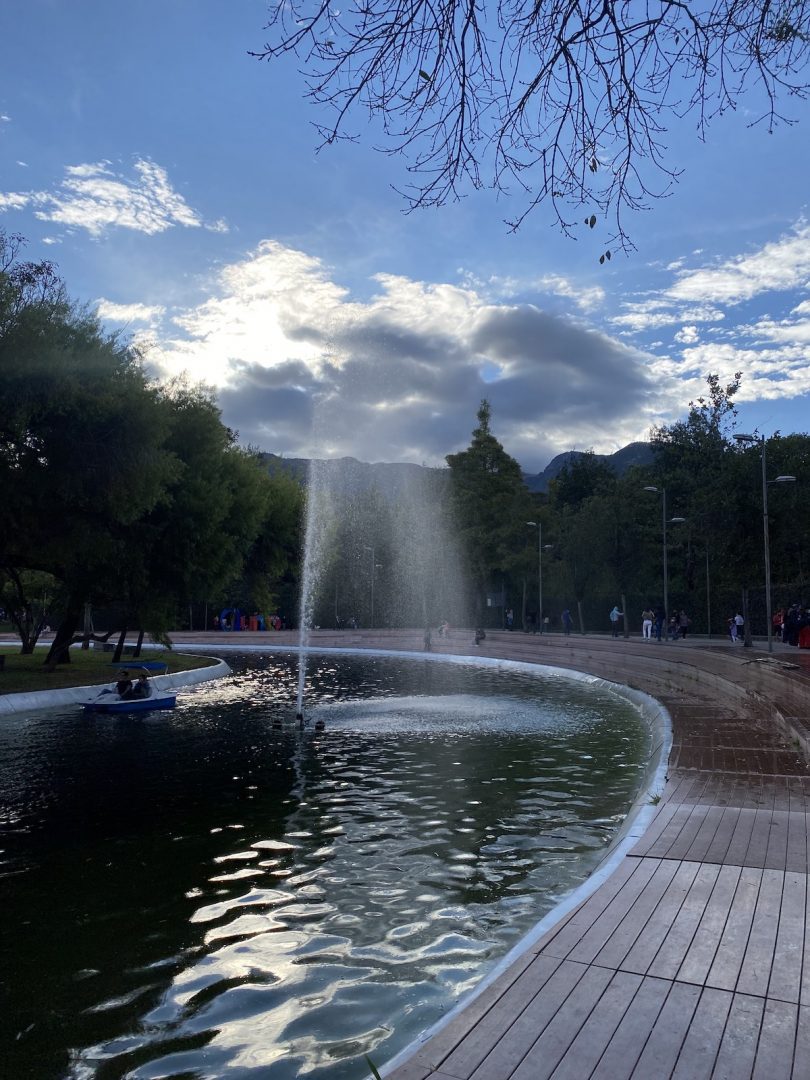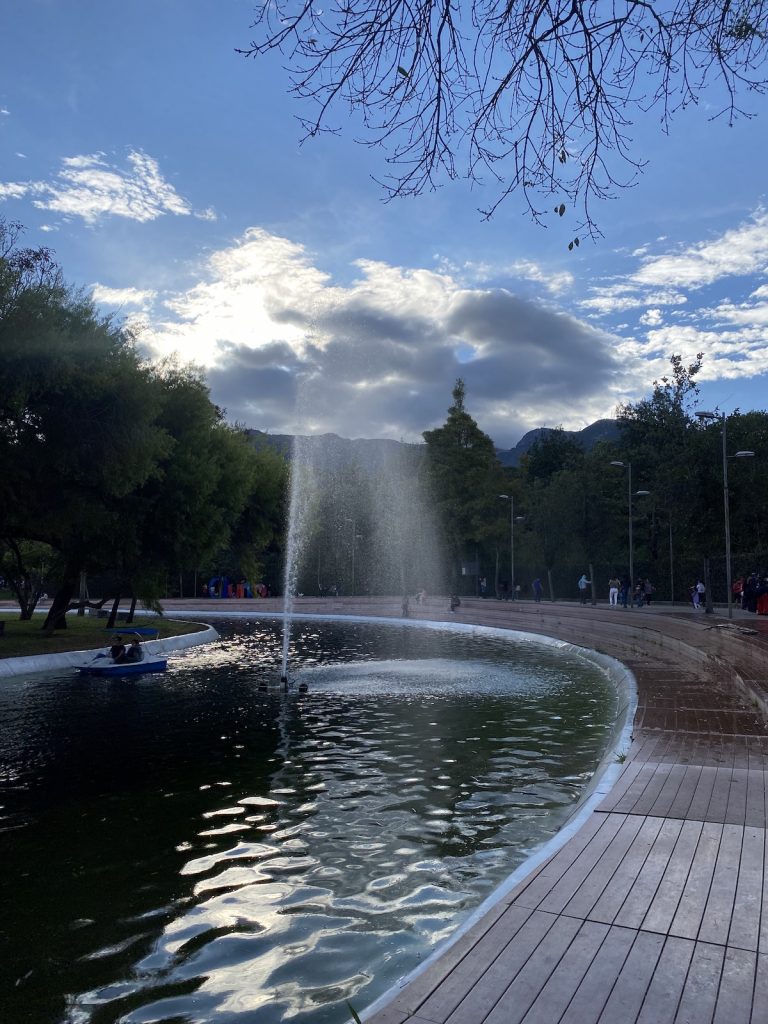 There are a lot of parks in Quito but the one that stands out the most is Parque La Carolina. It is a park in the middle of the city that also holds football fields, running tracks, playgrounds, and a huge skatepark. You can also find here the Quito Exhibition Center, Quito Botanical Gardens, and a man-made river where visitors can rent paddle boats.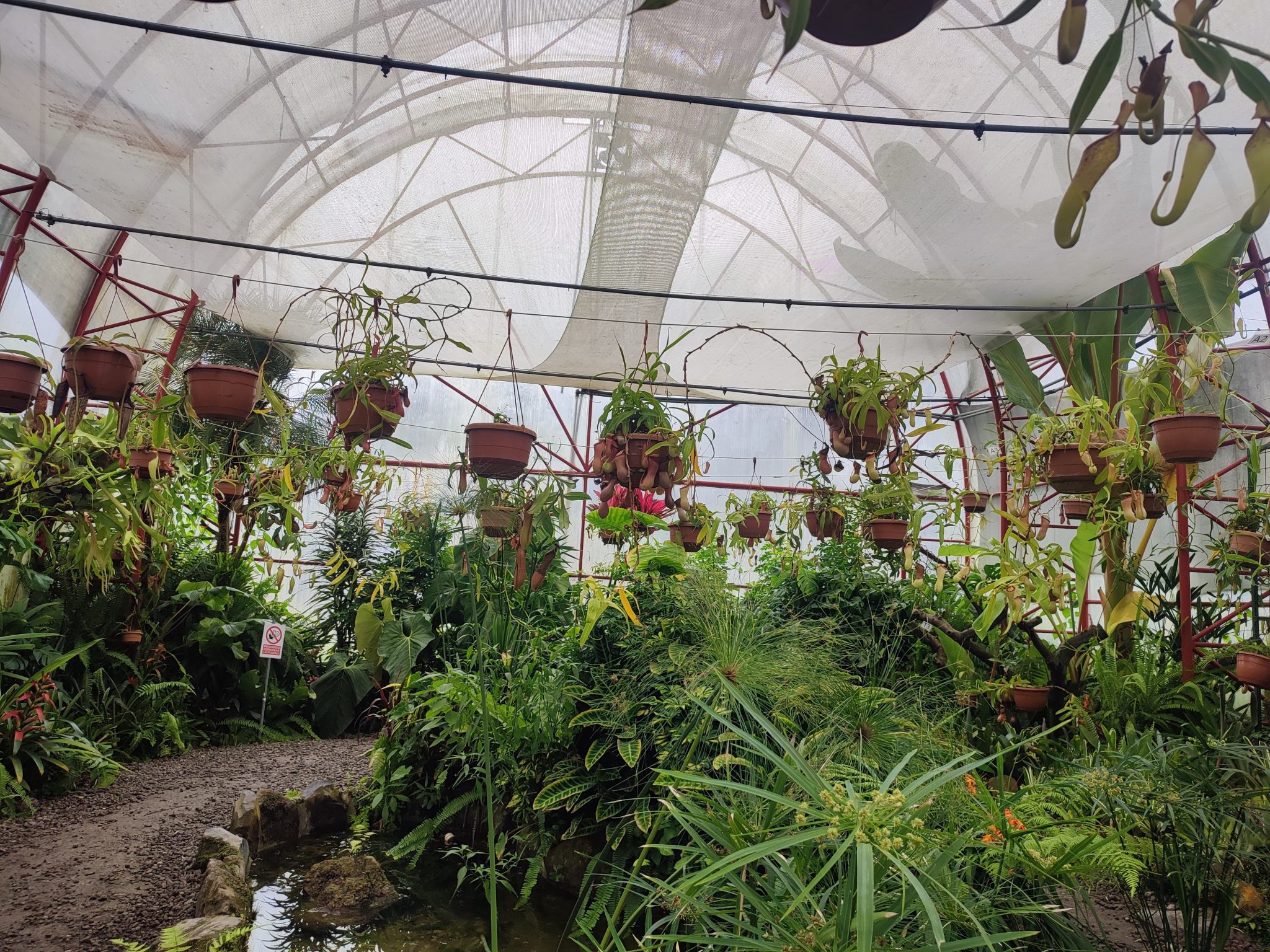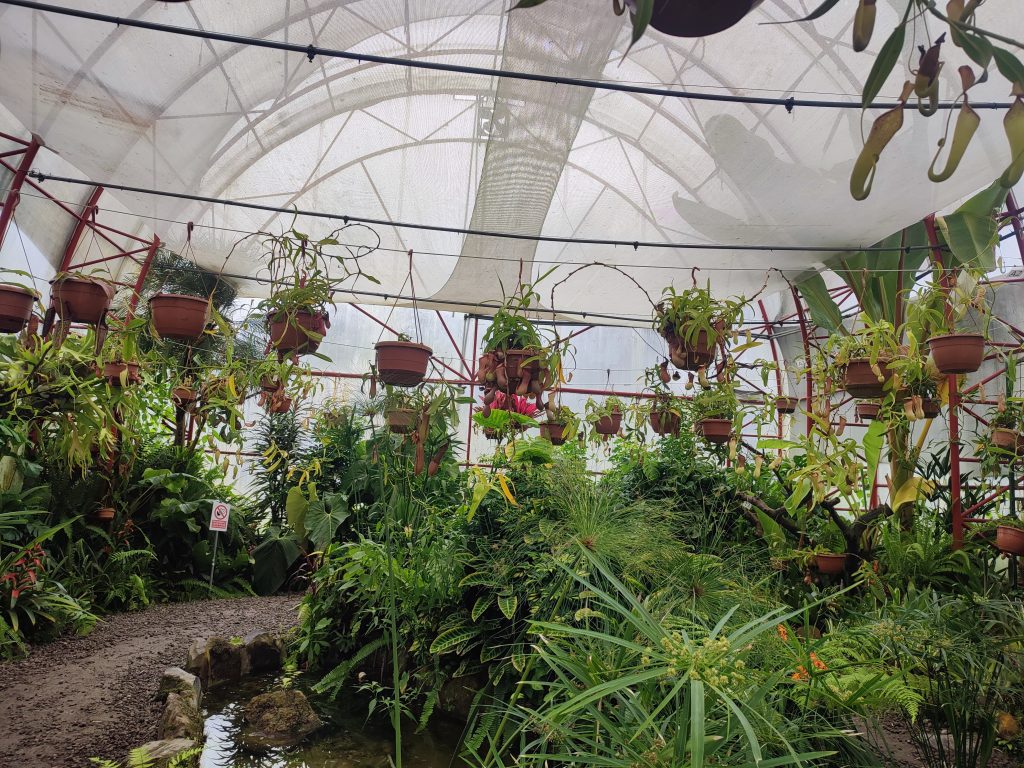 Check out the best tours in Quito:
What and Where to Eat in Quito Ecuador?
Having a taste of local cuisine is a must when traveling. Ecuadorian cuisine is something you should not miss when you are in Quito. Check out the must-try foods in Quito that we have listed.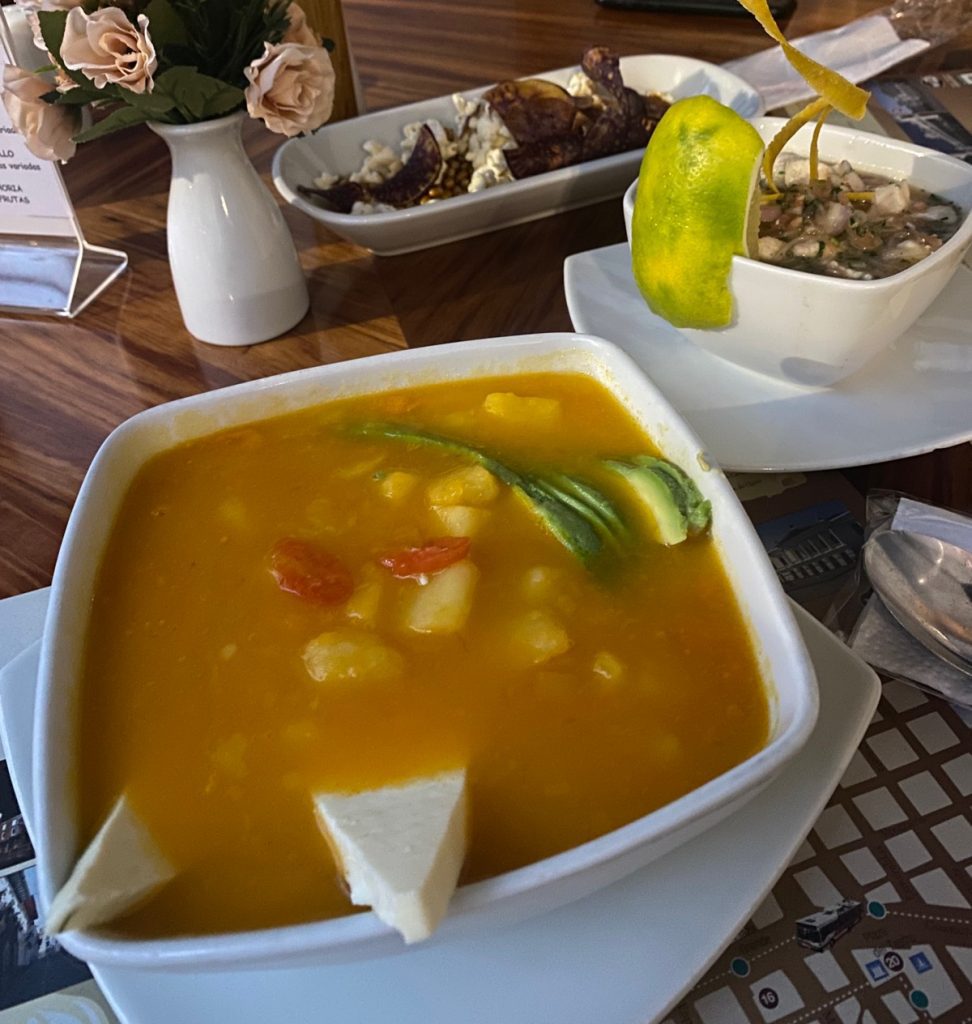 Locro de Papa is a hearty traditional Ecuadorian soup made mainly with potato, milk, cheese, and annatto. It is topped with avocado and cilantro for added flavors and plating purposes. If you are in the historic district, you may try this dish at Diosolopay Restaurante. This place is perfect for your fine lunch!
Empanadas are a staple in South America and it is one of the best street foods in Ecuador. It is sold everywhere in the city from sidewalk streets to restaurants. Our most recommended empanada to try is the empanada de viento, which is filled with cheese and dusted with sugar. Empanada de verde is also worth a try. This empanada is filled with green plantains, an alternative option for people watching their calorie intake.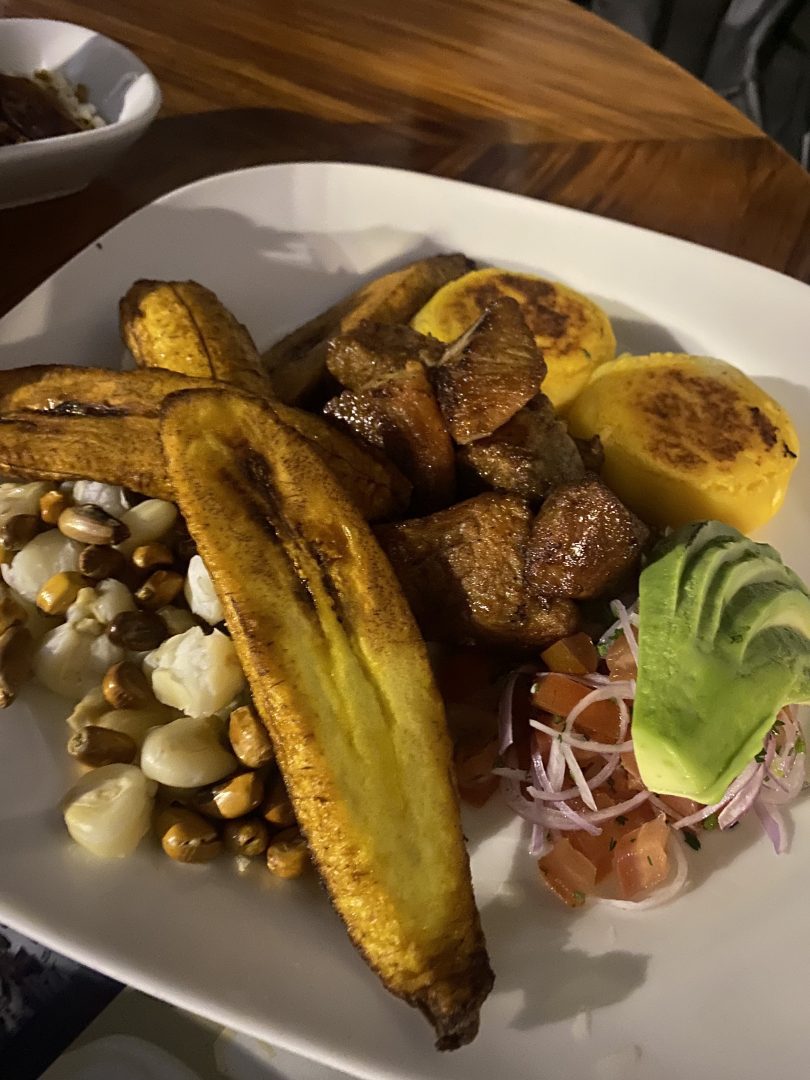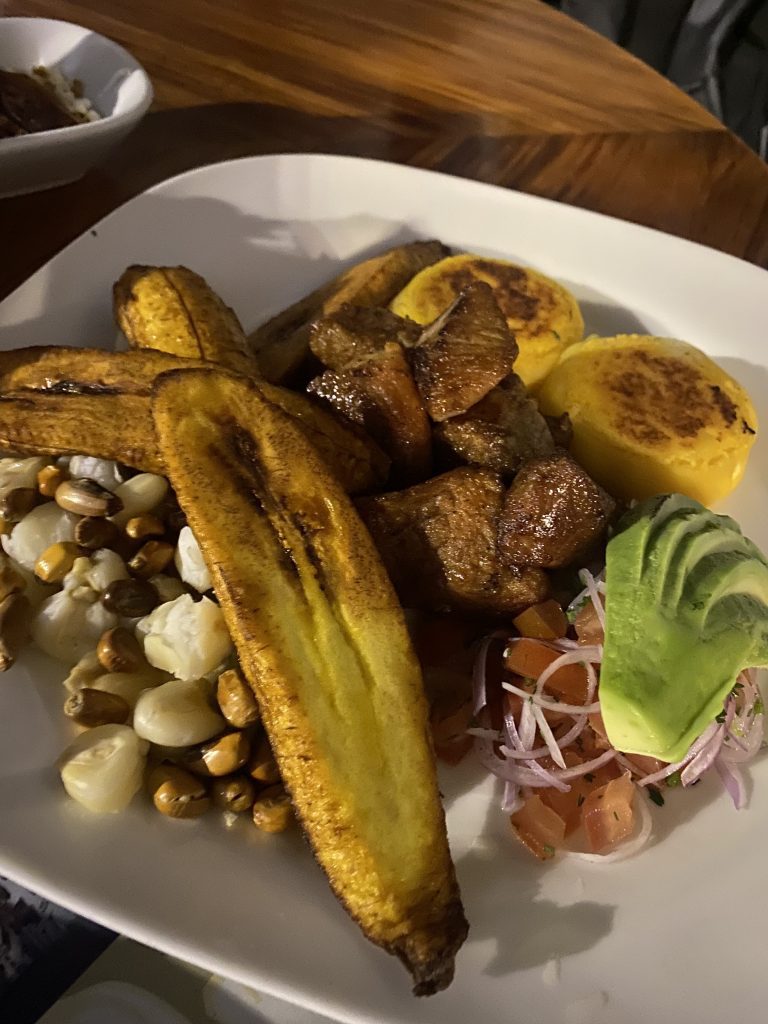 Fritada is a stir-fried pork dish that is served with a variety of sides such as hominy, toasted corn, avocado, ripe plantain, and llapingachos.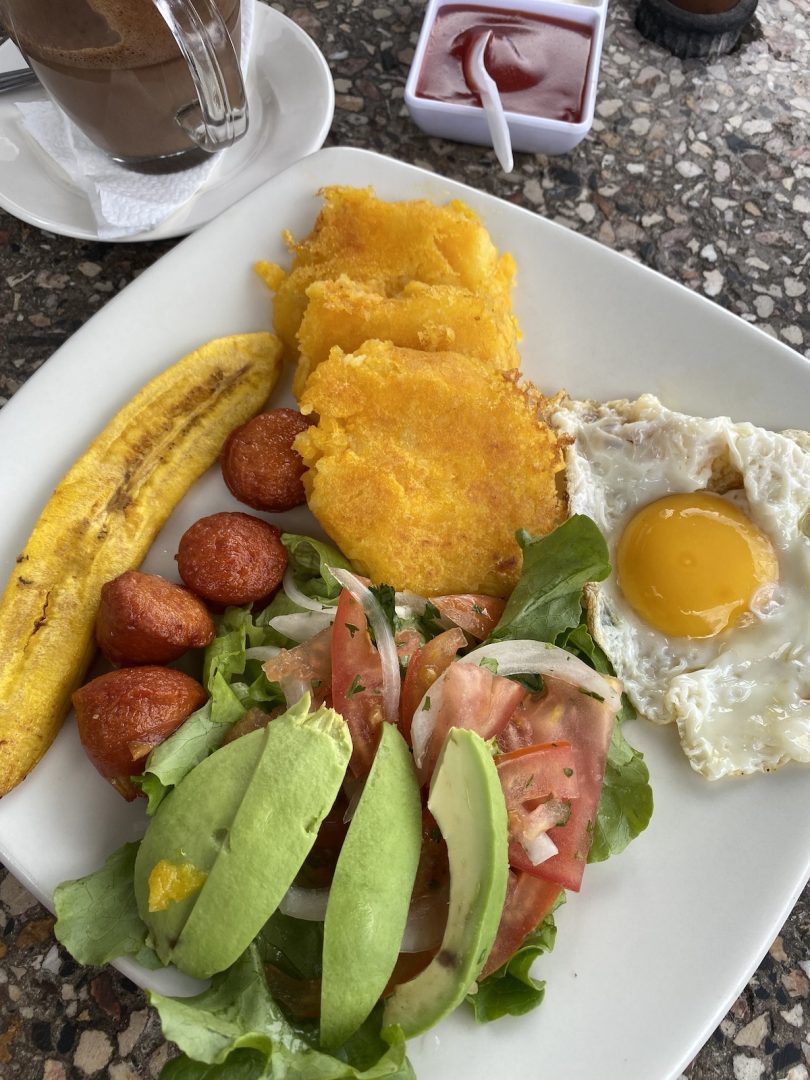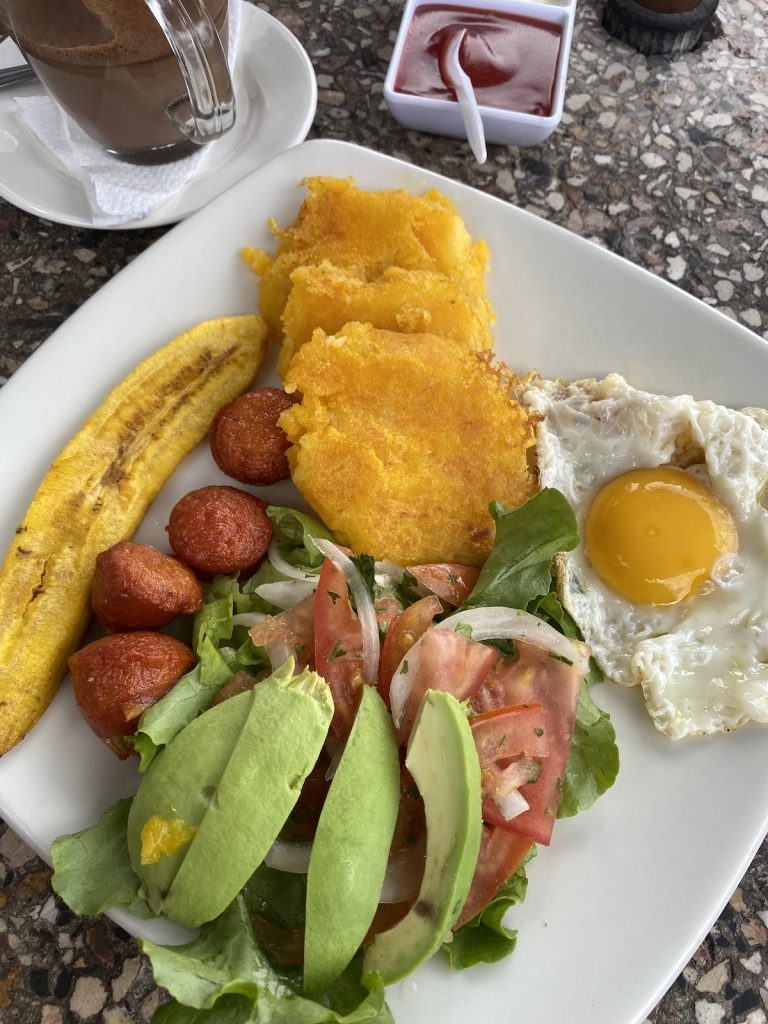 Llapingachos are potato pancakes made from mashed potatoes, flavored with onions, and filled with cheese. They have crispy exteriors but are creamy on the inside. They are usually served as a side in Ecuadorian dishes but you can also enjoy eating them as they are.
Canelazo is a traditional spiced warm alcoholic drink that originated in Ecuador but is widely consumed in Central and South America. It is made of cinnamon, sugar, and fruit juice, usually naranjilla. The alcohol used in Canelazo is extracted from sugar canes. It is a popular drink during cold months but there are places in Quito that serve them all year round.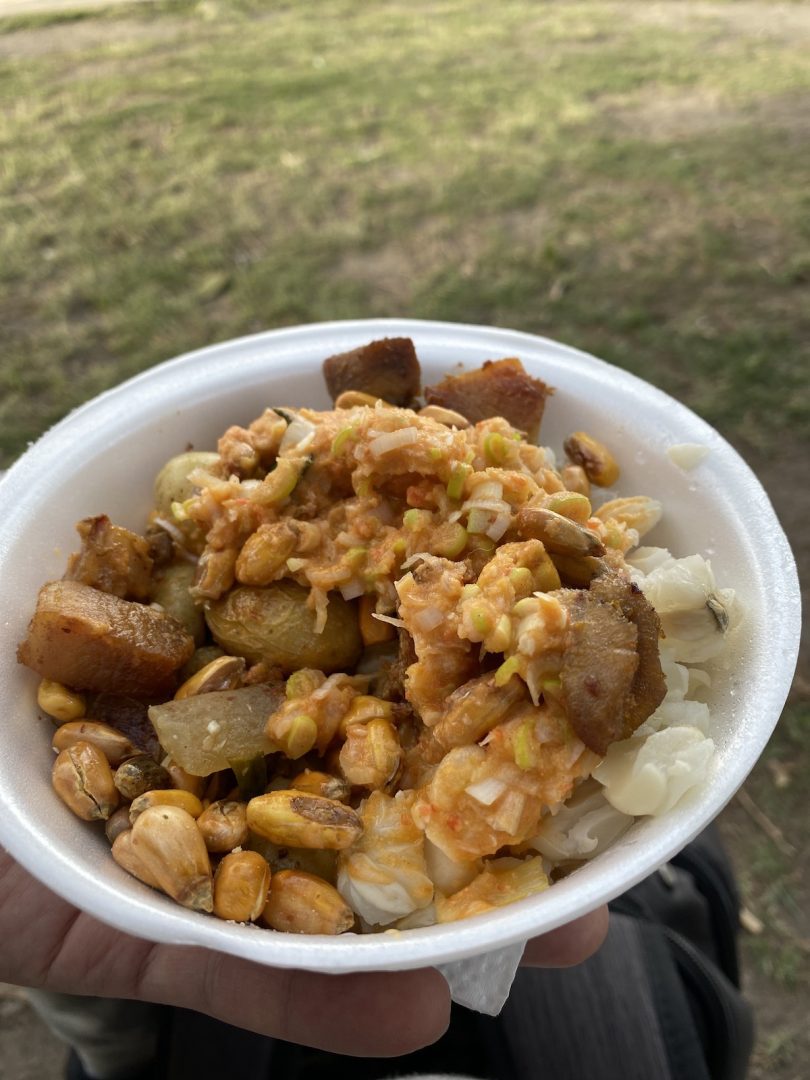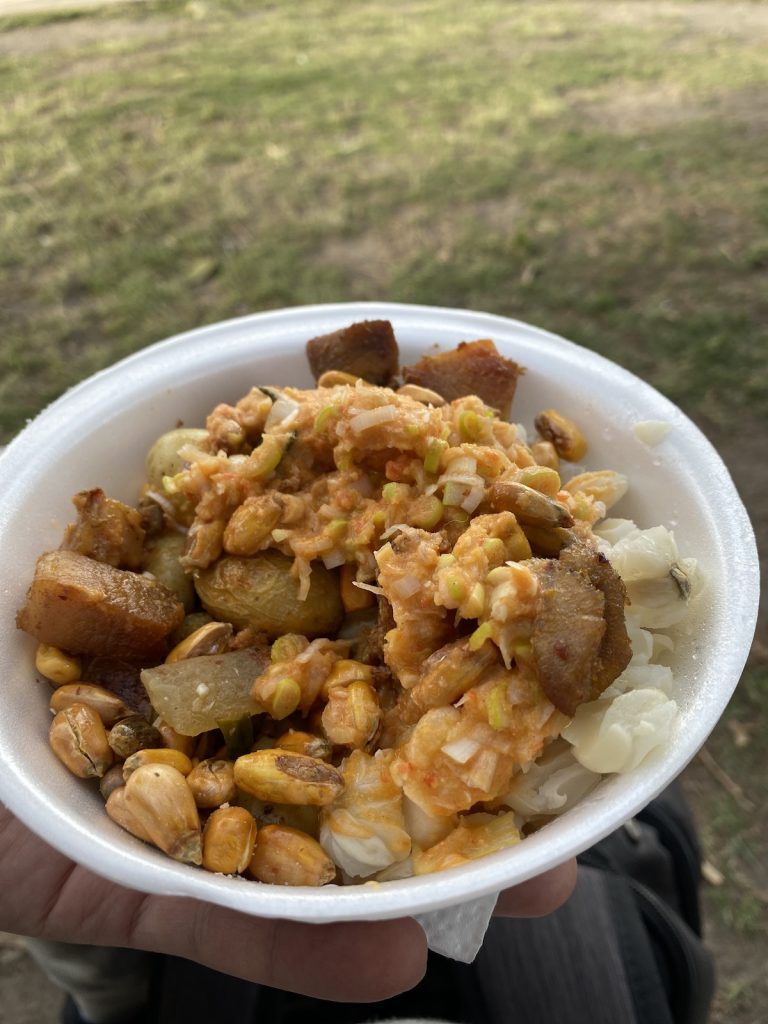 Mote con chicarron is one of the most popular street food in Quito. The cost is only $2!
Make sure to check our Quito's restaurant guide.
Where to Stay in Quito?
There are a lot of choices when it comes to accommodations in Quito. From hostels to Airbnbs to boutique hotels, you will never run out of options!
Hostels
We are naming a few favorite hostels in Quito below which are perfect for budget conscious travelers.
This hostel's location is ideal as it sits right in the center of the Old Town. Their dorm beds' nightly rate starts at USD10. Check the current price here.
A popular hostel in Quito with great reviews is The Secret Garden. They have a rooftop bar with a garden where you can enjoy the amazing city view of Quito. Their dorm beds' nightly rate also starts at USD10. Check the current price here.
Masaya Hostel is another charming and affordable choice in the heart of Old Town. Their dorm beds are also priced starting at USD10. Check the current price here.
Hotels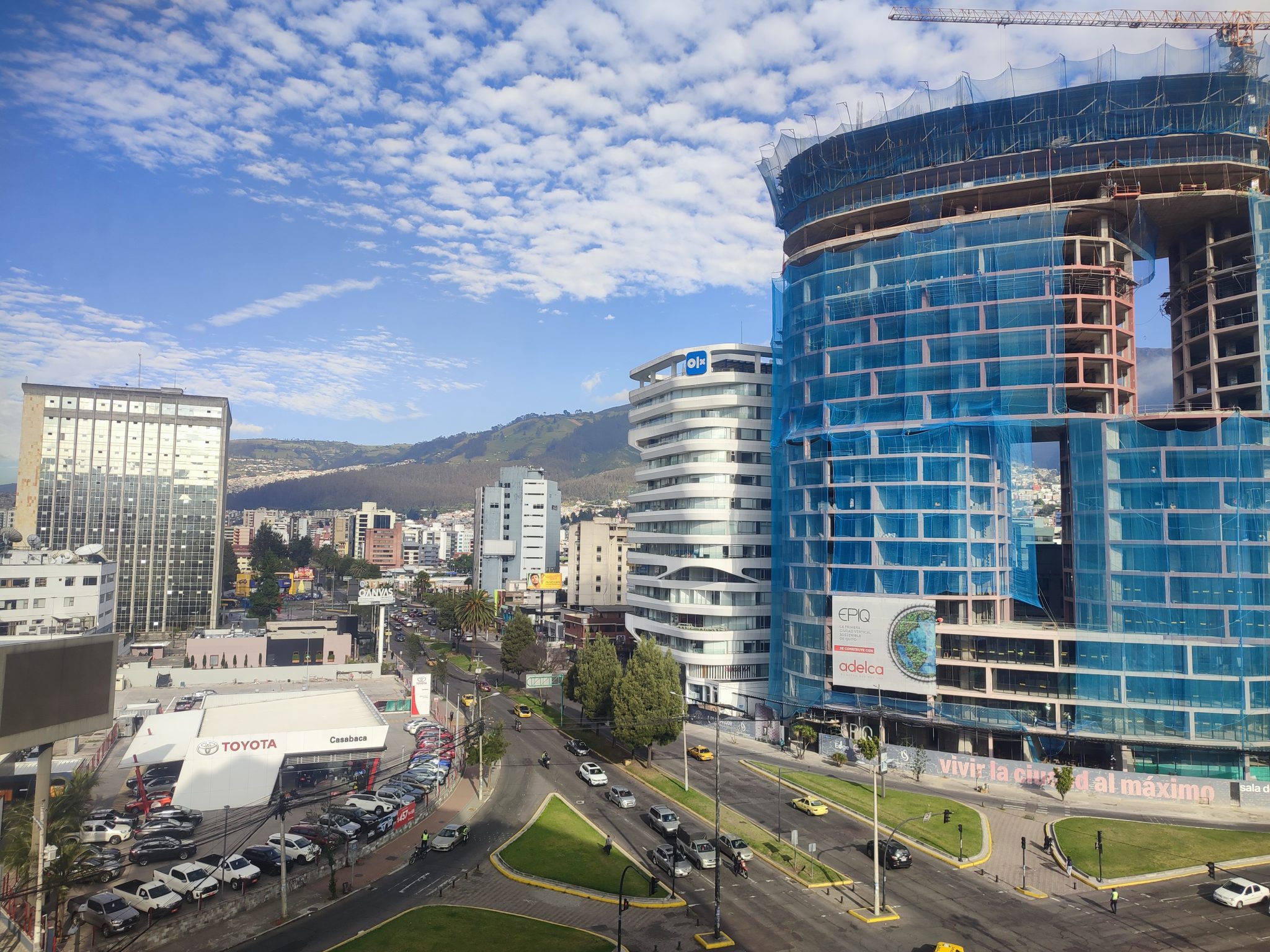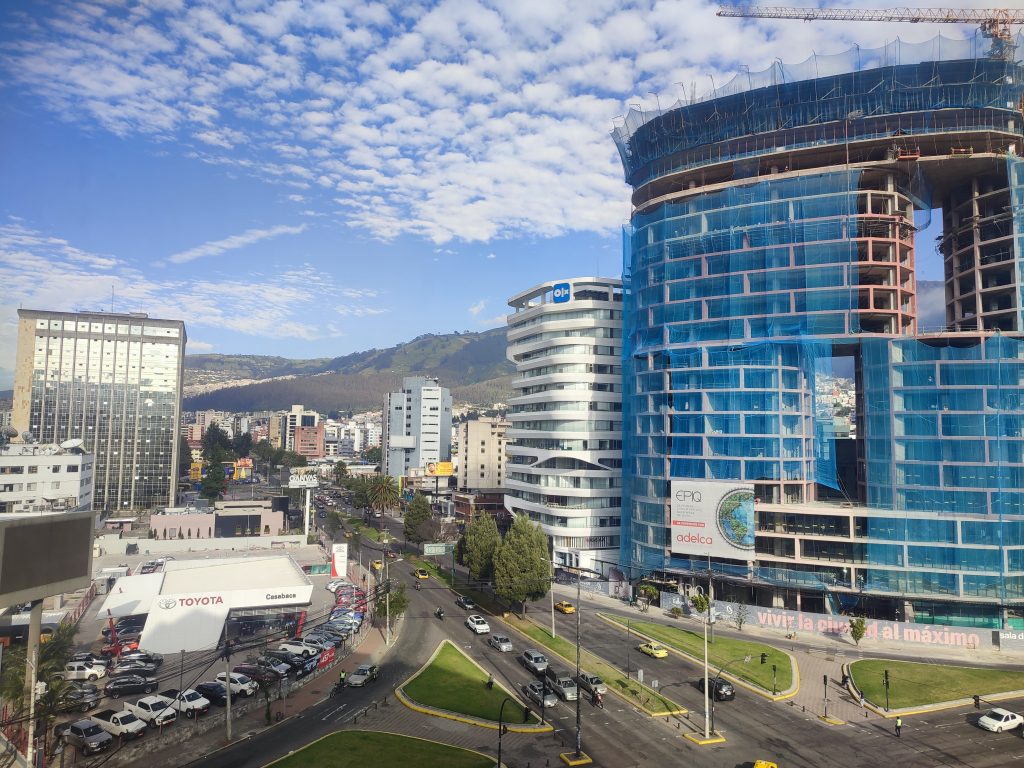 We also made a list of hotels that are excellent value for money.
Hotel San Francisco Quito
A delightful and affordable hotel located in the heart of the historic town. Their rates start at USD60. Check the current price here.
If you want to stay near Plaza Foch and have accessible nightlife, Kitu Hotel is a great option. The nightly rates switch breakfast starts at USD50. Check the current price here.
Casa San Marcos Hotel Boutique
If you prefer something classy and modern but want to stay in the Old Town area, Casa San Marcos Boutique Hotel might be the right place for you. It offers the conveniences of the modern world while having antique and classical charm. If you have a budget above USD150 then you might want to consider this place. Check the current price here.
An upscale boutique hotel near Parque La Carolina. They offer free parking and a breakfast buffet. Their nightly rates are around USD200. Check the current price here.
Private Residences
For longer stays, it is more affordable to book a private residenced instead. There are so many AirBnbs in Quito that you can choose from but we are only mentioning a couple of homes here that you could check.
It is a charming colonial house located near the Old Town. The place is charming and colorful with a beautiful garden. Their price ranges from USD30 per night. Check the current price and photos here.
A little on the luxurious side, Casa De Los Leones has an amazing interior design. It has a chic contemporary style with a majestic view of the historic center. Not to mention a private jacuzzi, terrace, and gardens. Their nightly rate starts at USD70. Check the current price and photos here.
Transport in Quito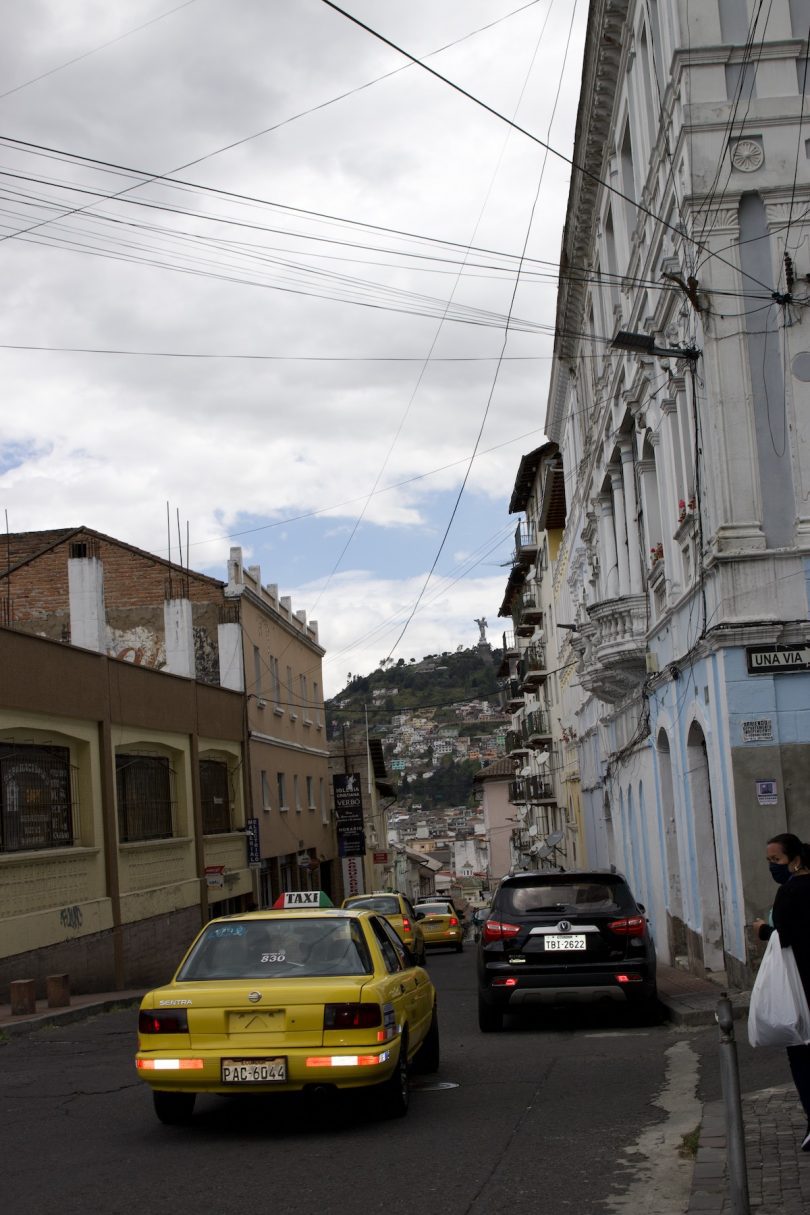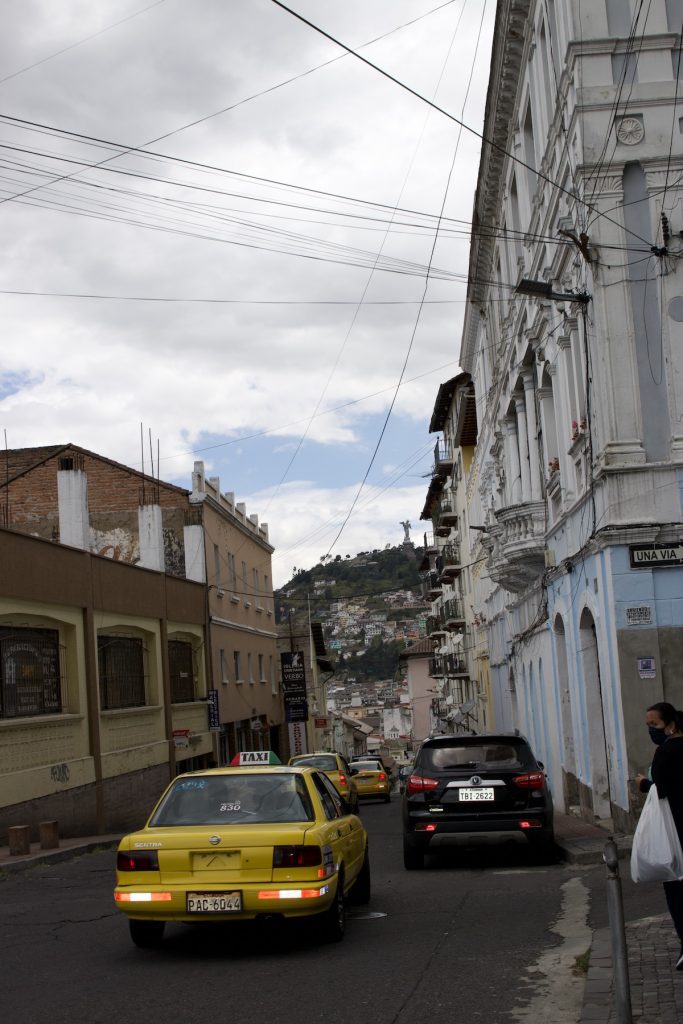 Metered taxis are common in Quito. You could also negotiate with cab drivers if they can bring you to certain spots for a good deal. Be mindful of negotiating though so you will not end up paying more than the usual rate.

Another option available is Uber. It is also widely used in Quito as they have almost the same rates as metered taxis, sometimes even cheaper. If you do not know how to speak Spanish, Uber is a better choice for you.

For public transportation, Quito has Ecovia, trams and buses. It is cheaper to take public transportation however, it gets too crowded during busy times which is prone to pick-pockets. We suggest taking taxis or Uber especially if you are only traveling a few kilometers.
Quito Altitude, Climate, and Weather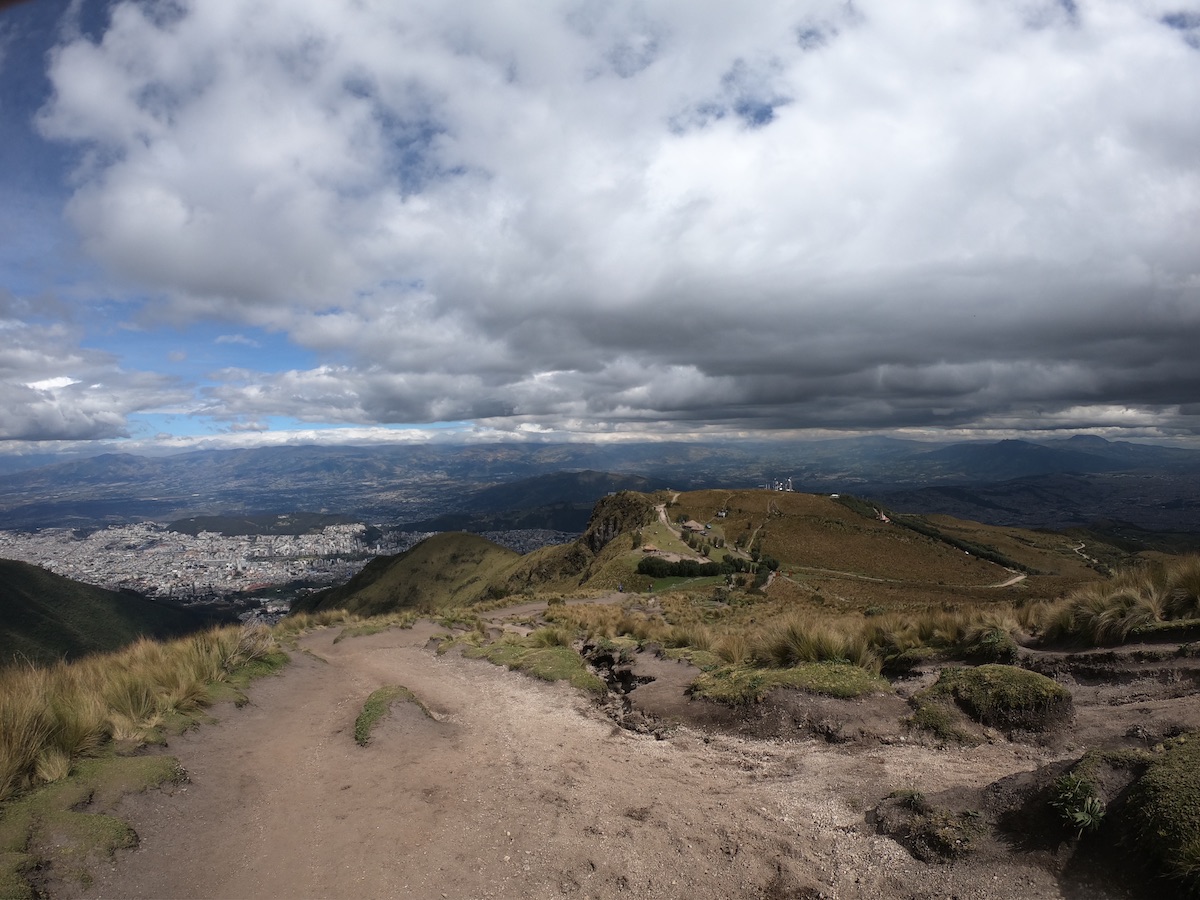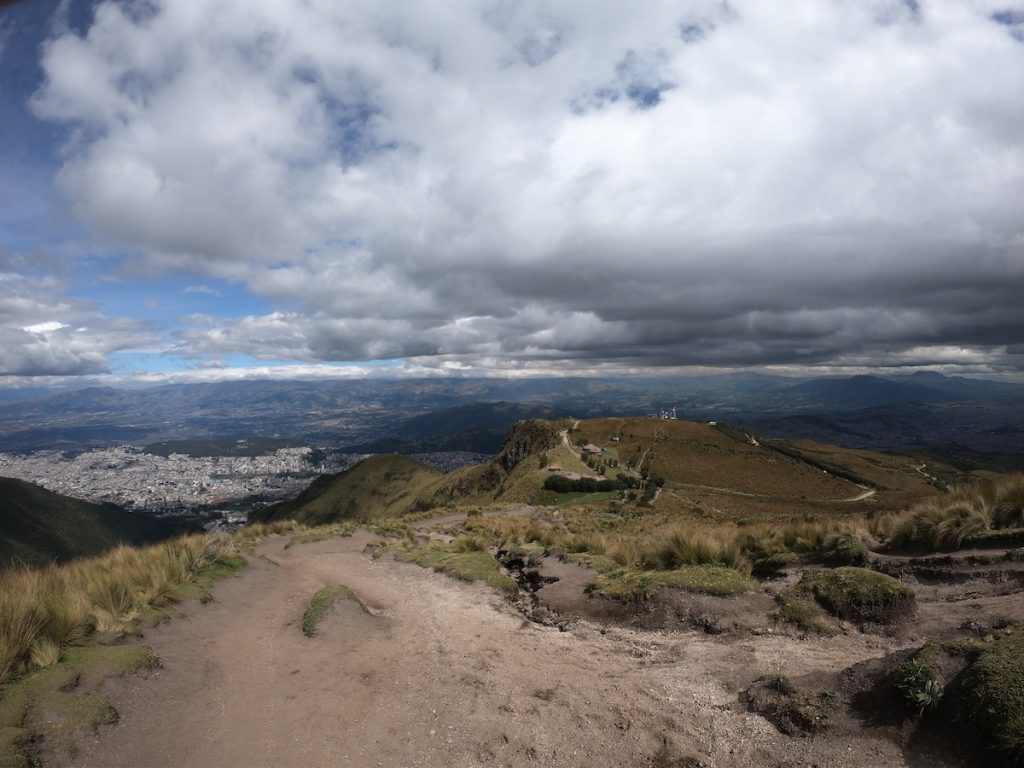 Quito has a subtropical highland climate. They only have dry and wet seasons. Most of the days, the weather in Quito is unpredictable so bringing a rain jacket or a foldable umbrella every time you are outside is a good idea. The driest months in Quito are from June through August but there are still occasional rains during this period.
Additionally,  Quito is known to be one of the highest capital cities in the world. Quito has an altitude of almost 3,000 meters. Some people may experience altitude sickness. It may take a few days to get acclimatized. Make sure to take ChlorOxygen 1-2 weeks ahead of the trip so it's easier to deal with high altitudes.
Safety Tips While Exploring Quito Ecuador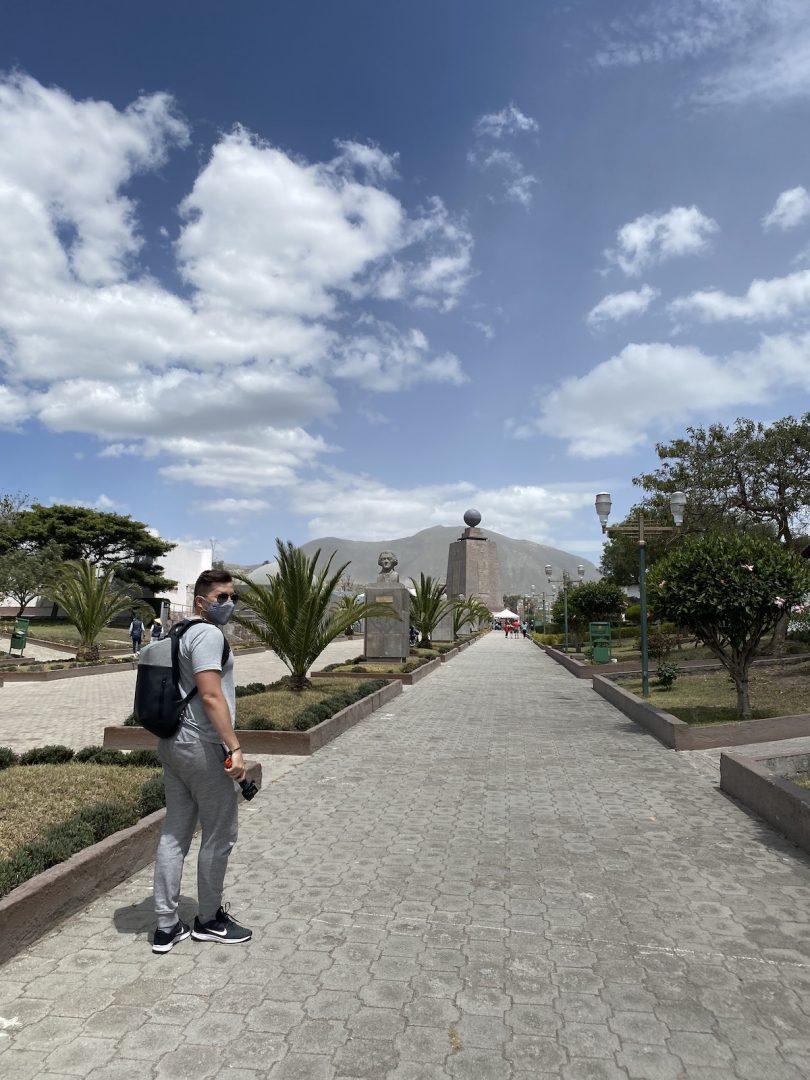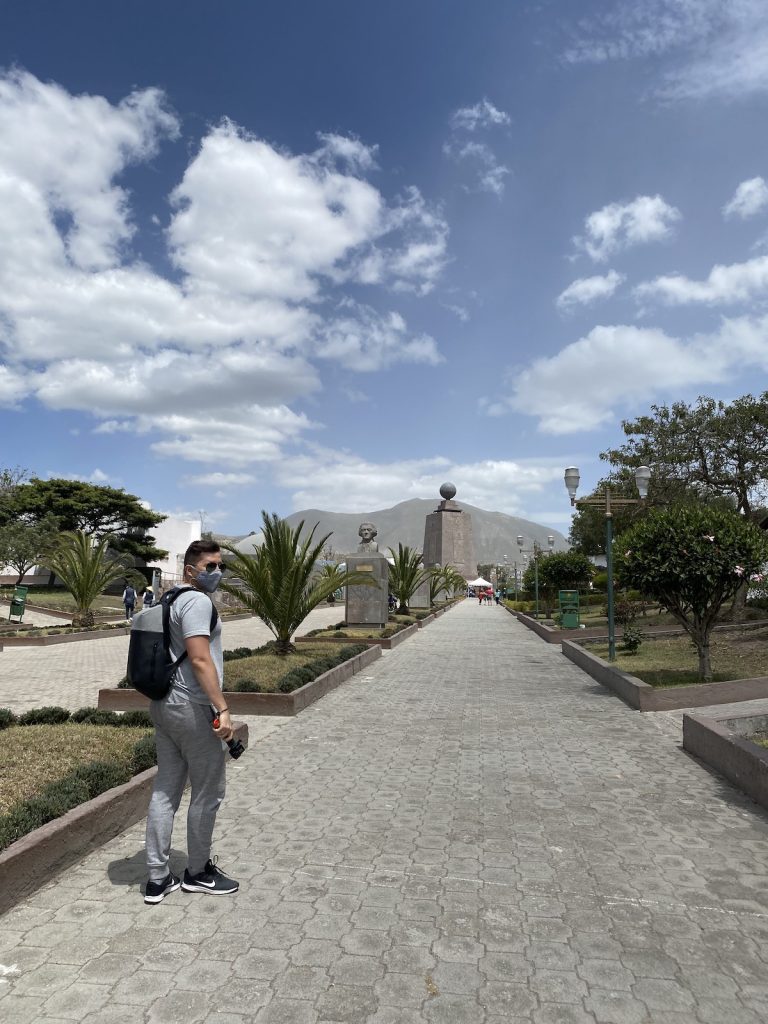 Do not forget to always bring your IDs with you — as a traveler, this is essential.

Use sunscreens as the sunlight in Quito hit your skin differently because of the equatorial and altitude location. I'd recommend taking ChlorOxygen before the trip so it's easier to deal with high altitudes.

Just like any other destination,  beware of pickpockets. Pickpockets are everywhere and they usually take advantage of crowded tourist spots.


Overall, it is safe to travel to Quito. Just be vigilant and always watch your belongings. Quito is definitely worth visiting. You can see so much in a three to four days trip. If you are up for a longer stay, it is also worth it but there are plenty of things to do in Ecuador.