Los Gemelos, also called Twin Craters, are found in the Santa Cruz Island highlands. Despite the name, they are not actually real craters. They are sinkholes produced by magma (lava) domes that solidified on the exterior but continued to flow on the interior, leaving large yet empty chambers that collapsed over time, resulting in a beautiful panorama that resembles two pit crates. Many people say it's one of the must-see attractions in the Galapagos Islands so let me share my experience. 
Where is Los Gemelos Located?
The Twin Craters are situated in Santa Cruz Island's highlands. This is farmland and natural woodland, home to the famed Galapagos giant tortoise and Darwin's finches. The two craters lie on opposing sides of Santa Cruz's major road.
This location has a totally different climate from the rest of the island as it is bordered by scalesia woods, which our tour guide kept referring to as "broccoli trees". The forest is home to bromeliads, orchids, mosses, lichens, and a variety of birds. The famed vermillion flycatcher, eight species of Charles Darwin finches, and occasionally short-eared owls may be found here.
How to Get to Los Gemelos
Los Gemelos is a tourist attraction that is frequently included as the first or last activity on the way to Baltra airport on Galapagos cruise itineraries.
It may also be visited as a half-day excursion as part of a Galapagos land tour itinerary. Tourists from Puerto Ayora can also visit Los Gemelos at their own leisure.
Los Gemelos is about a 20-minute drive from Puerto Ayora. If you are going to Los Gemelos on your own, there are two ways to get there:
By Taxi
You can take a local taxi to visit the twin craters. You may bargain with the driver over the fee, and they are typically willing to include wait time in the price. We paid $30 to our driver to visit three spots in the area. 
By Bike
Bike rentals are available locally, and a dedicated bike route extends all the way to the twin craters. Start early to avoid cycling uphill in the hot sun and enjoy the downward ride back home.
Enjoying the Scenery in Los Gemelos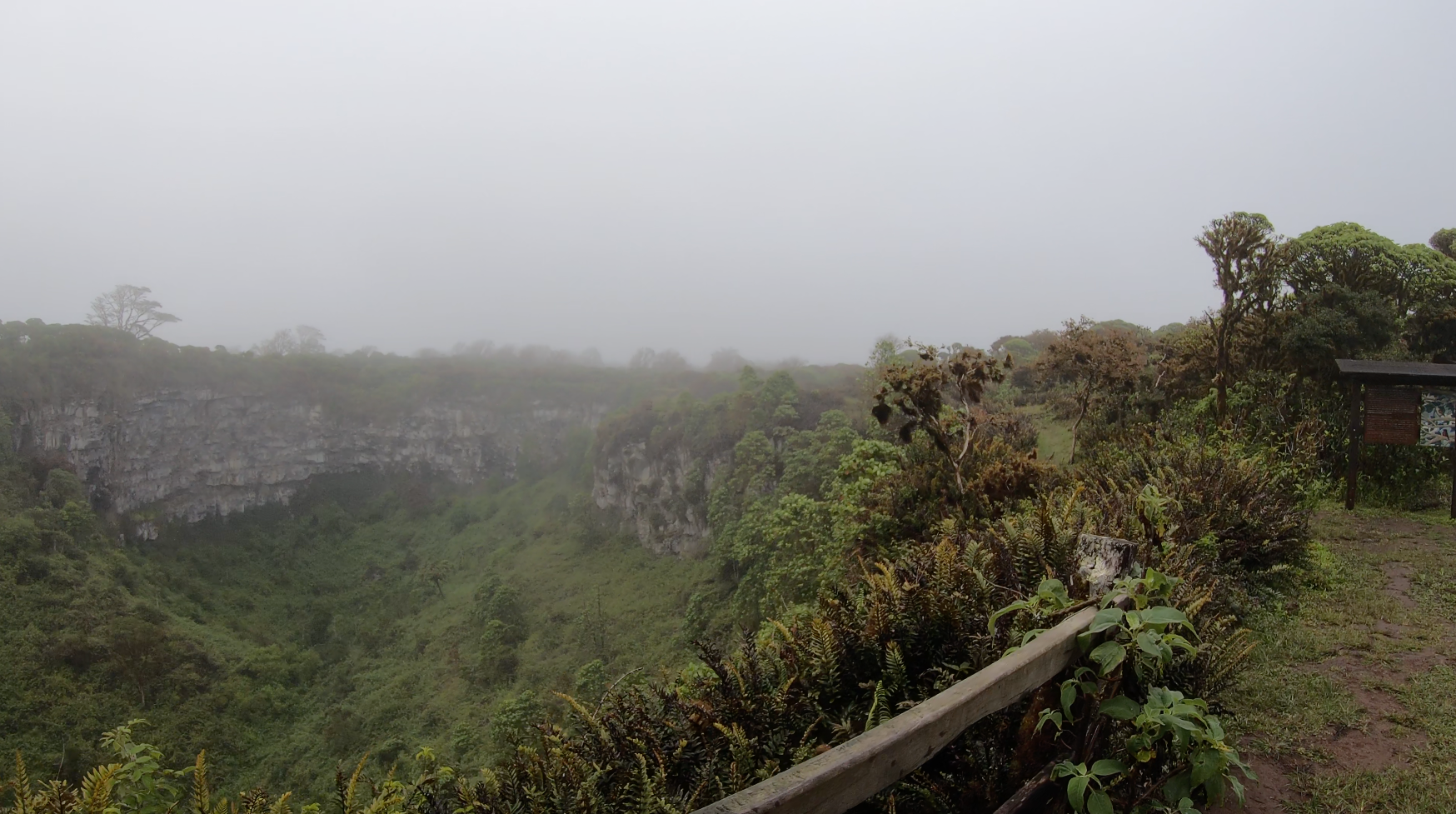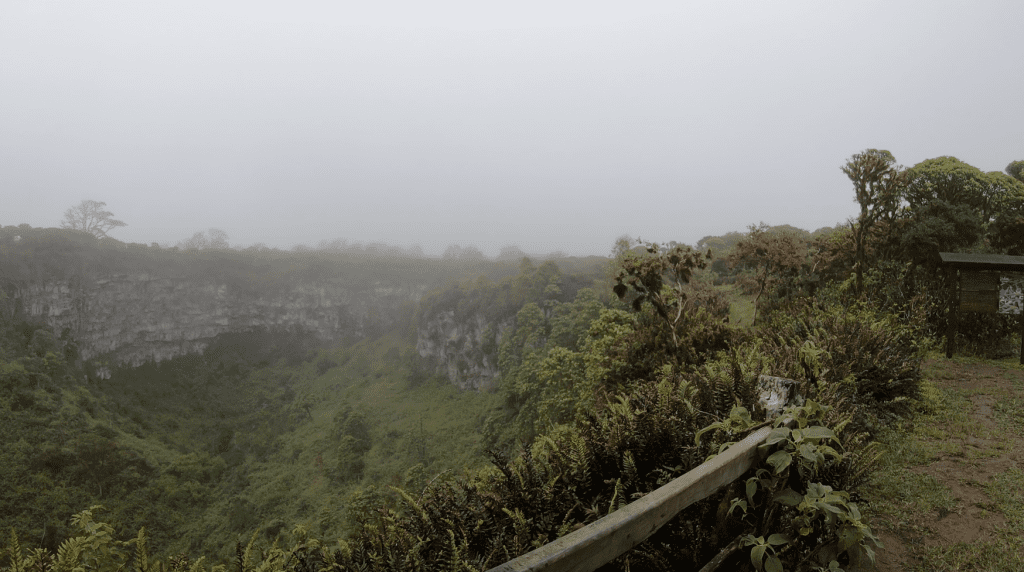 We traveled to Los Gemelos as part of a day tour, so we had a tour guide with us who briefed us about the local birds and vegetation. The dirt and gravel trails near Los Gemelos are in good condition. The short hike is suited for people of all ages.
There are short pathways that lead to lookouts above each crater sinkhole, as well as a longer 500m trail that can be hiked in an hour including lots of breaks along the way.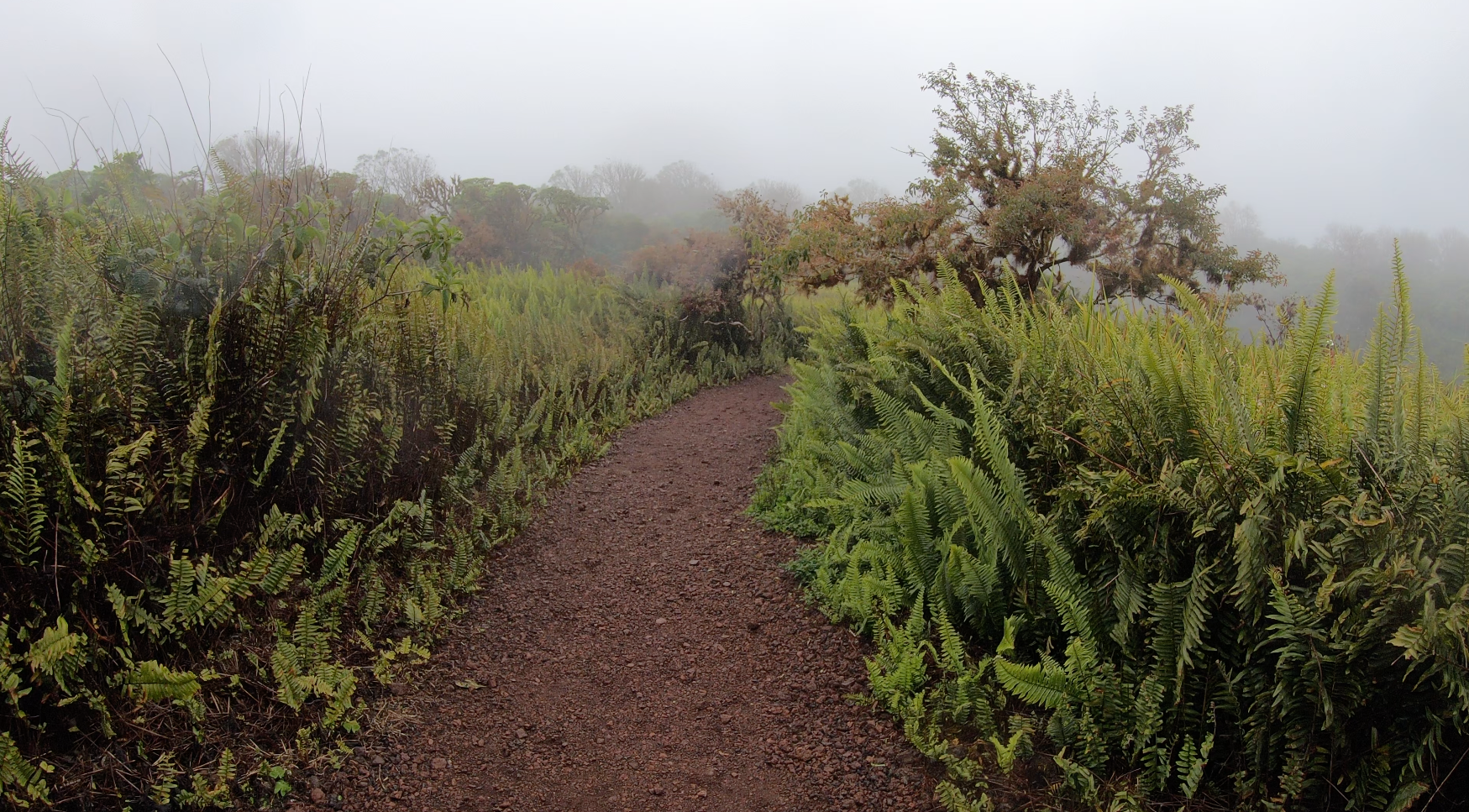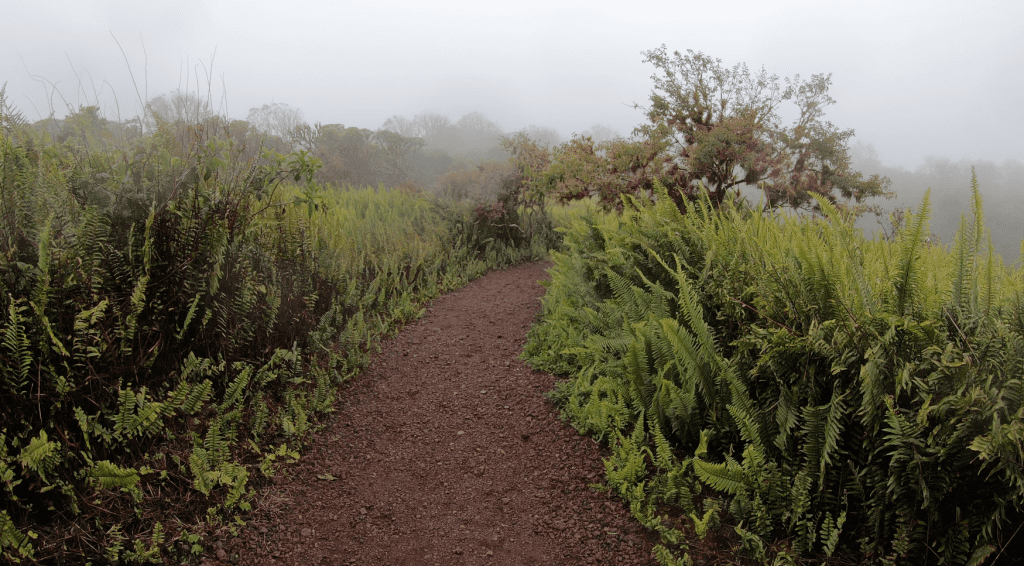 We passed the time by resting on the crater rim and soaking in the sights while birdwatching. To be honest, this is a fantastic area to simply rest and soak in the splendor of the Galapagos Islands.
Wildlife in Los Gemelos
Bird sounds abound in the Santa Cruz hills surrounding the twin craters, especially early in the morning. A wide range of Galapagos bird species may be found in this deep woodland.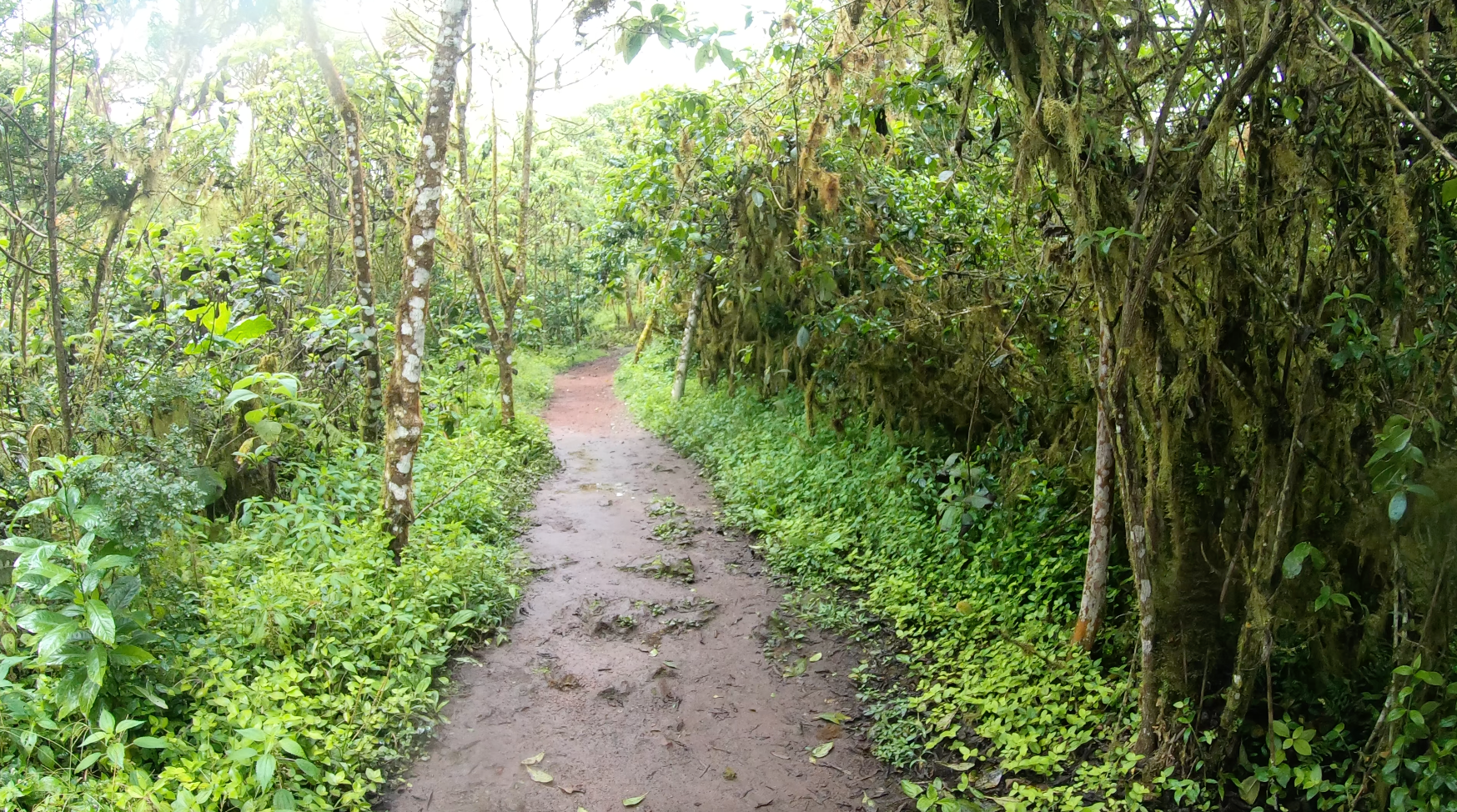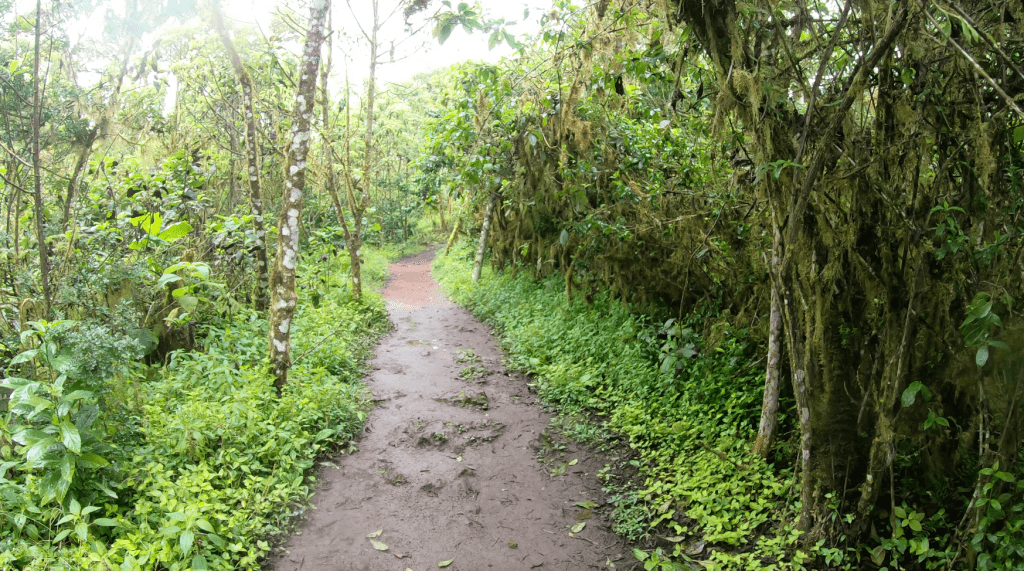 Eight of the thirteen Darwin Finch species have been sighted here. The distinctions between finches are relatively minor. To accurately identify the species, check for differences in color, beak size, body size, and behavior. Birdwatchers can also see vermillion flycatchers, short-eared owls, the lovely Galapagos dove, as well as other bird species.
Best Time to Visit Los Gemelos
Los Gemelos may be visited at any time of year. The surrounding trees and plants are at their lushest during the warm and rainy season, which lasts from January to June. Take rain gear with you throughout these months just in case. We were there on September and it was quite wet.
Bottom Line
Los Gemelos Galapagos is a great place to unwind. Many travelers come here for a quick visit, but we find staying longer to be more peaceful. We were also captivated by the views that made us think the time paused for a while. Not only are the views breathtaking, but so is the wildlife. You can book the tour here. 
We recommend taking your time to admire this location. Allow the birds to come to you while you sit and enjoy the scenery. This is a totally different Galapagos experience than the beaches and lowlands, so treat yourself to some relaxation in the midst of unspoiled nature.