Otavalo is a tiny town in Ecuador's Andean Highlands, just two hours away north of Quito. The largest and most well-known indigenous market in Ecuador and South America may be found here.
Otavalo is home to Ecuador's most famous market, where you can buy ponchos, jumpers, and other textiles. This highland hamlet's substantial indigenous culture makes and sells wonderful textile goods. Aside from textiles, you will enjoy the vibrant hues of organic fruits and vegetables produced in the surrounding fertile volcanic soil.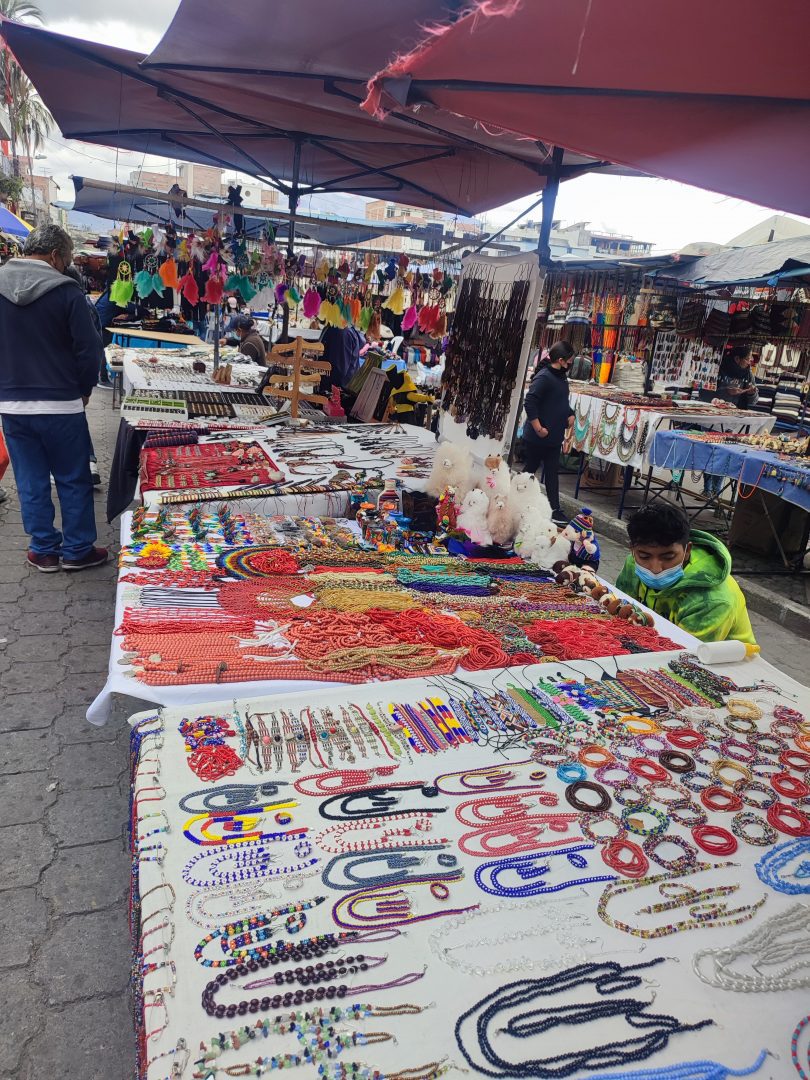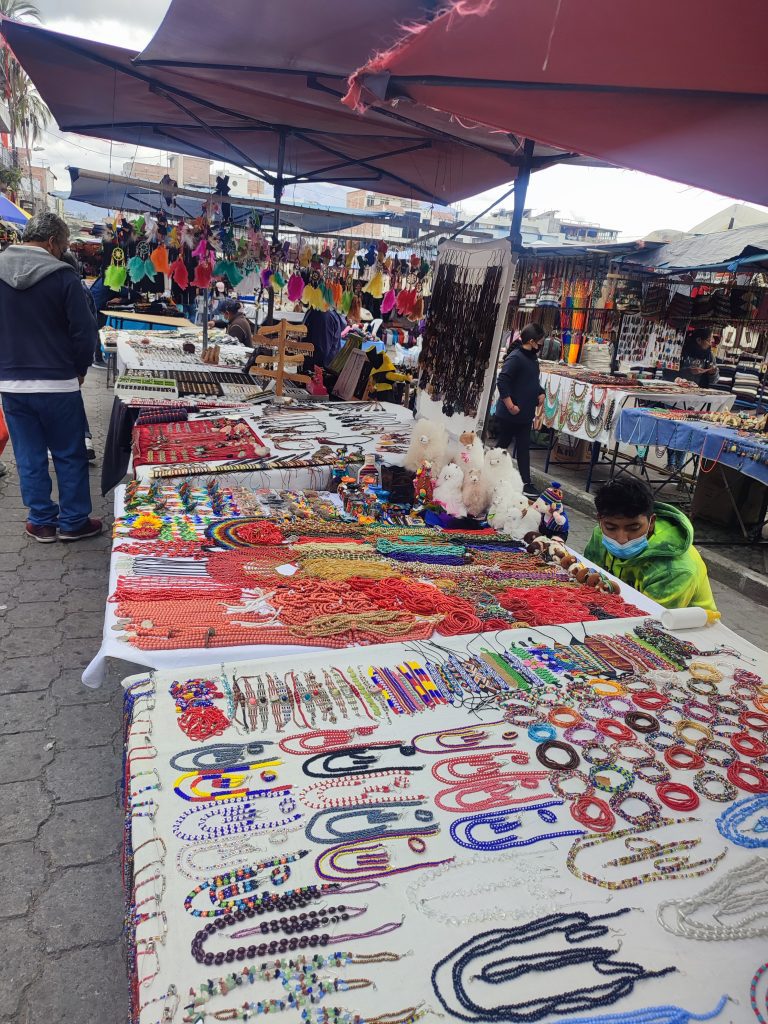 Continue reading to discover more about the Otavalo market. I'll be also sharing some tips for an amazing Otavalo market experience.
How to Get to Otavalo Market
Due to Otavalo's closeness to Quito, various tour companies provide half-day or full-day Otavalo Ecuador market trips that include private transportation from Quito to Otavalo and vice versa. While these visits are most popular on Saturdays, they may also be scheduled during the week.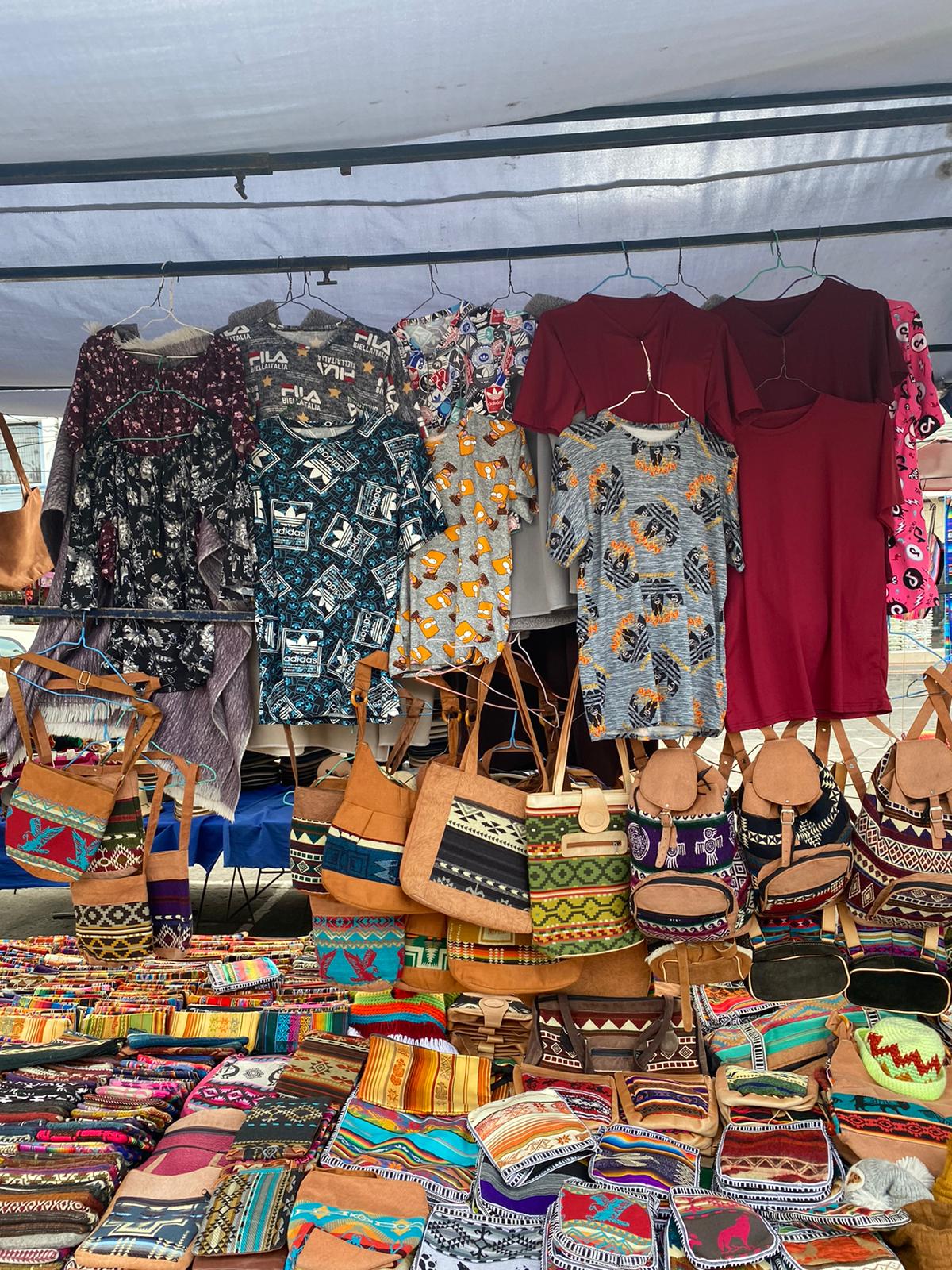 However, if you want to go on your own, you reach the Otavalo market from Quito.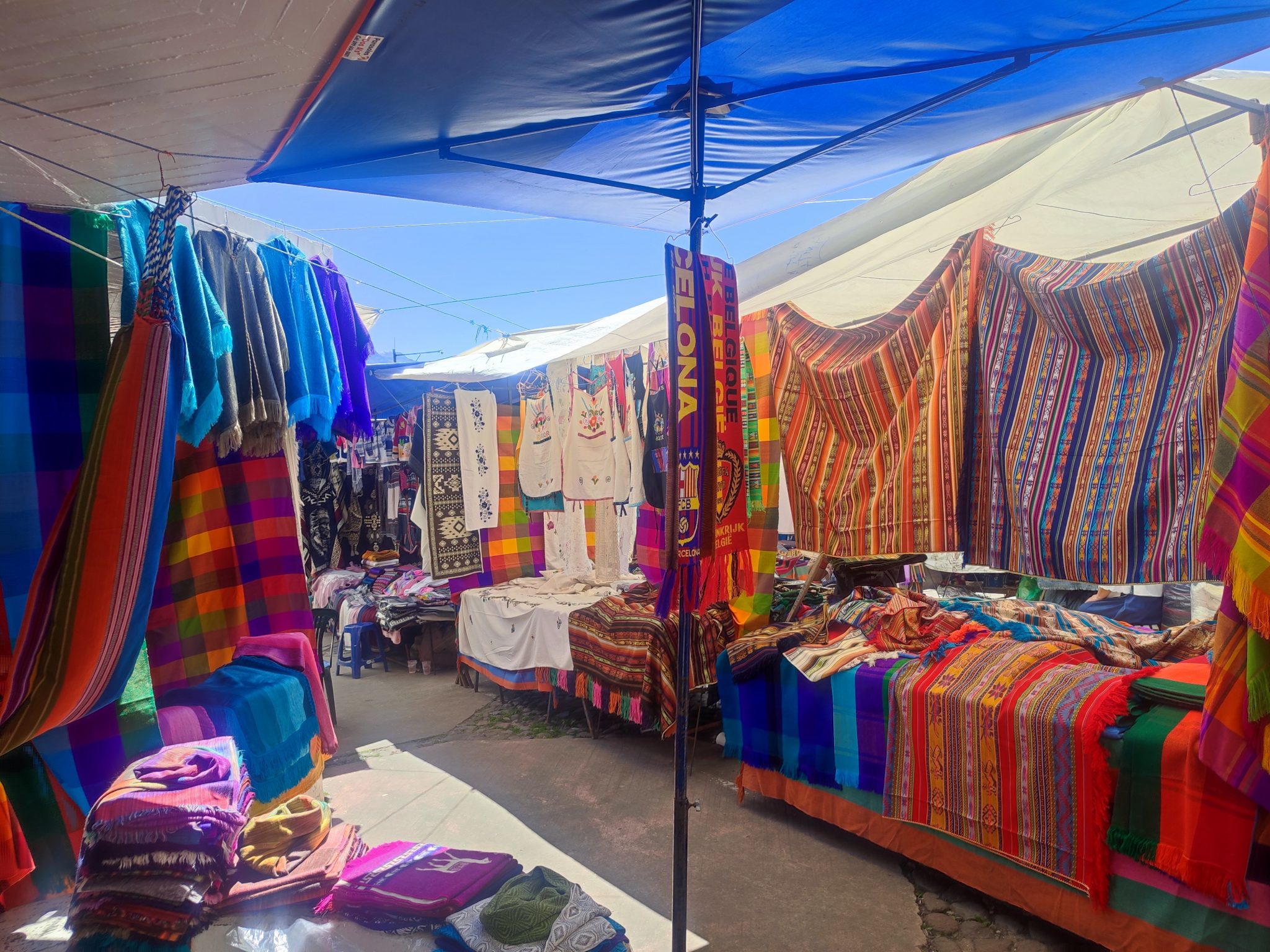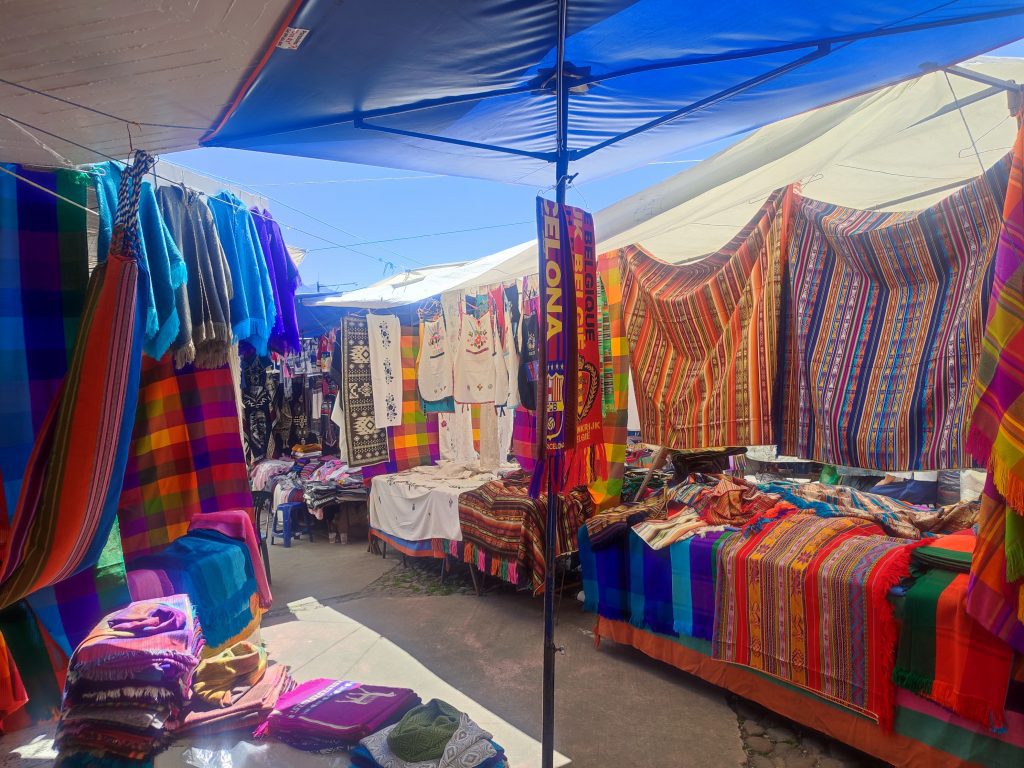 From the Carcelén bus terminal in Quito, you may board a bus traveling to Otavalo. A bus ticket to Otavalo costs $2.50 and takes around two and a half hours. You can visit Otavalo in a single day from Quito if you start early enough.
Best Time to Visit Otavalo Market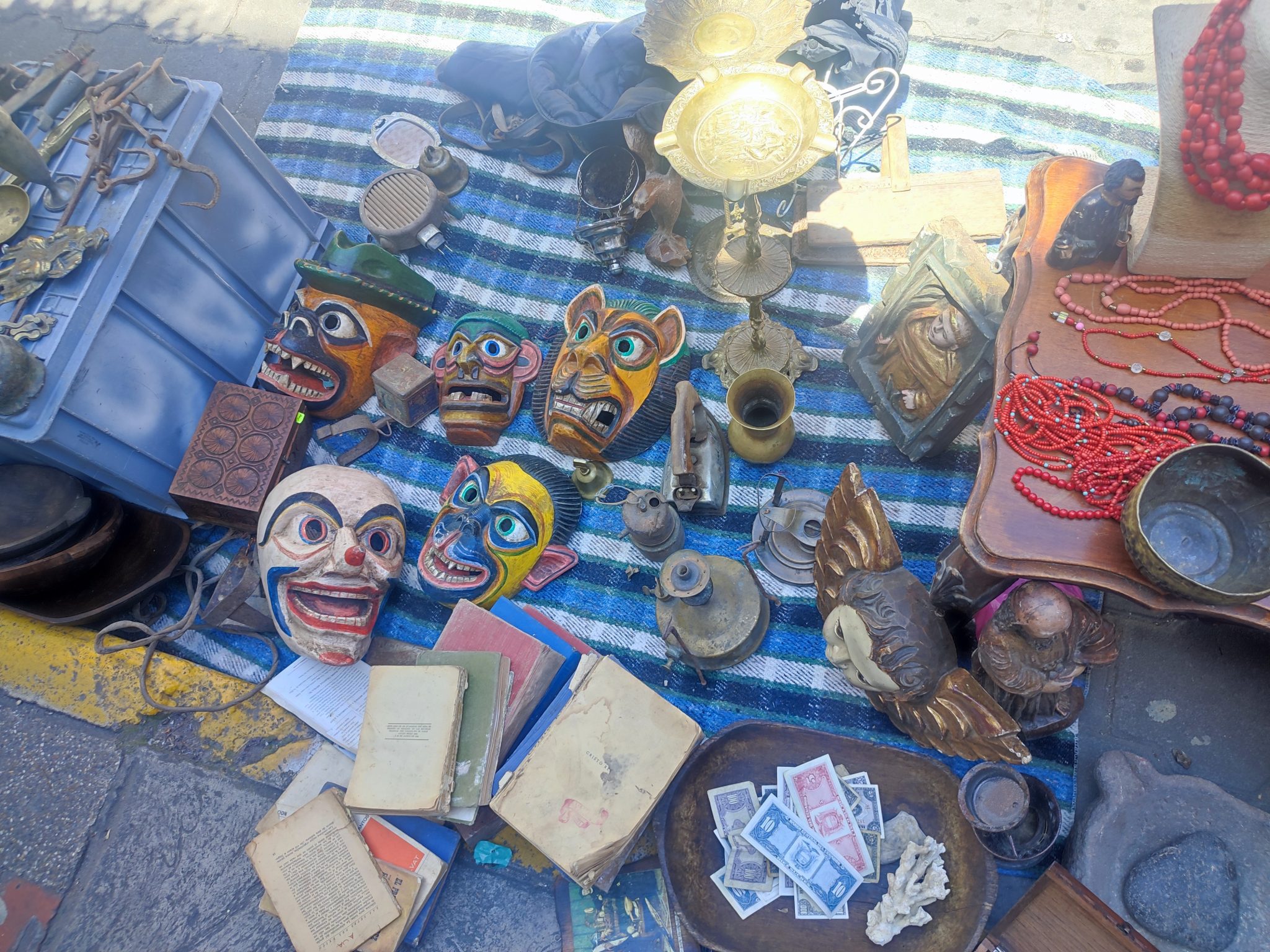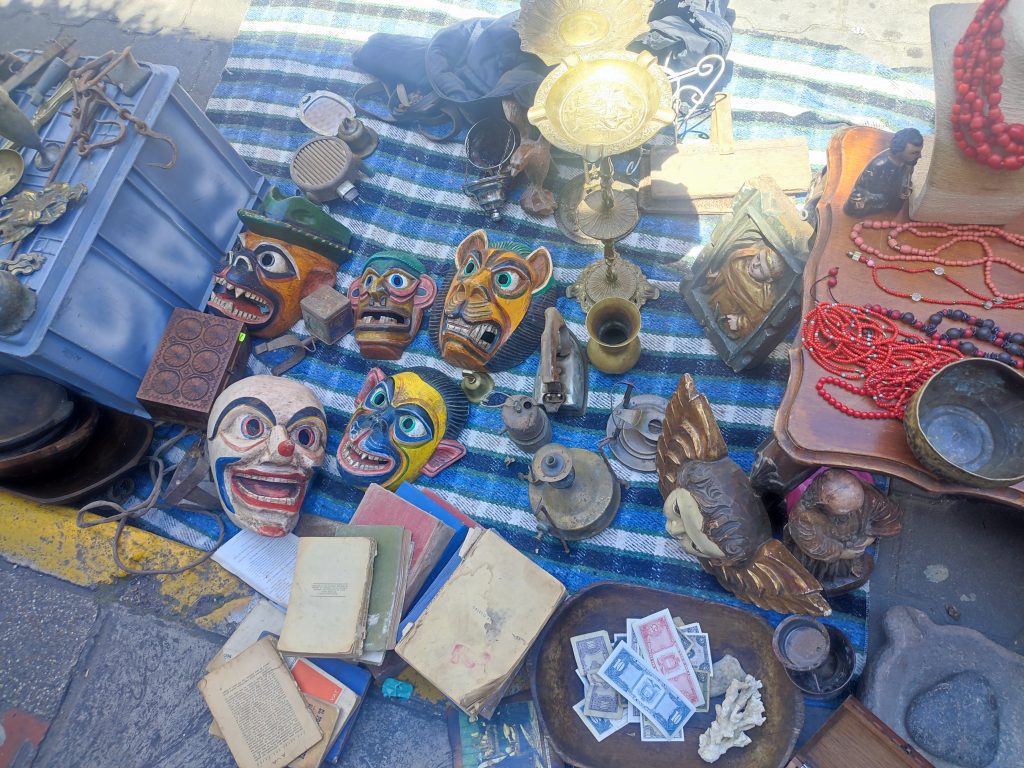 While day visits to Otavalo are popular, I prefer coming to Otavalo on Friday afternoon or evening, staying the night, and rising early on Saturday to attend the market.
This way, you'll be able to beat the crowds that come to Quito for a day excursion and enjoy a more relaxing morning.
I was able to indulge in my breakfast before wandering around the stalls in the market. Such a perfect way to start your weekend travel.
Plaza de Ponchos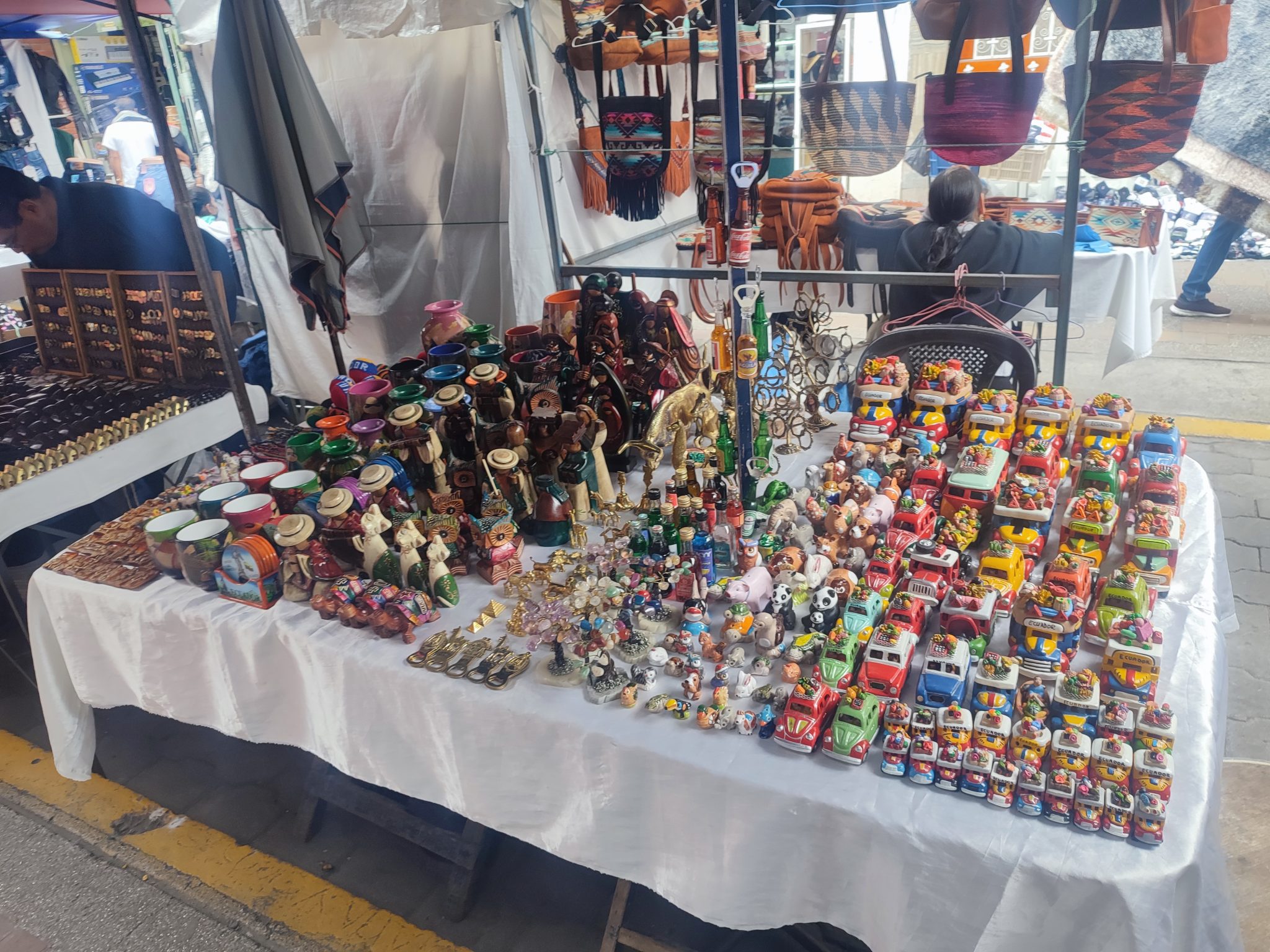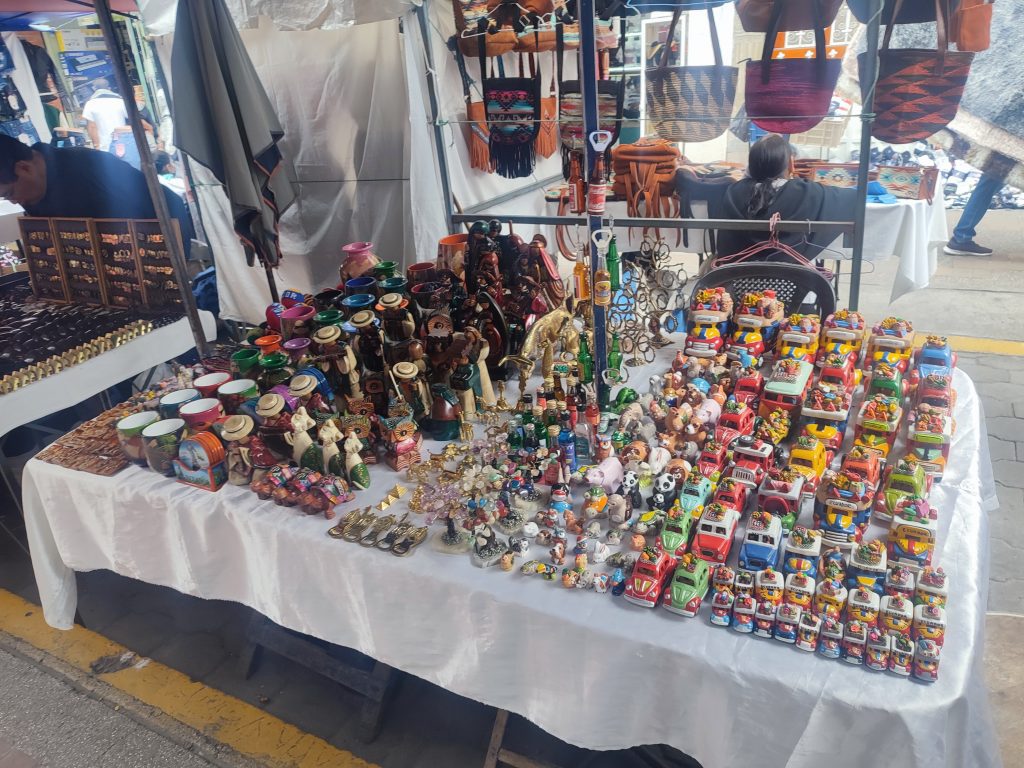 The Otavalo market is held in the middle of town, within the Plaza de Ponchos. It is a short walk to restaurants, cafés, the bus station, and a variety of adjacent lodging alternatives.
Because the town is so walkable, you should have no trouble finding Plaza de Ponchos — there are also signs directing visitors around the town.
You can see more in my video:
Otavalo Market Days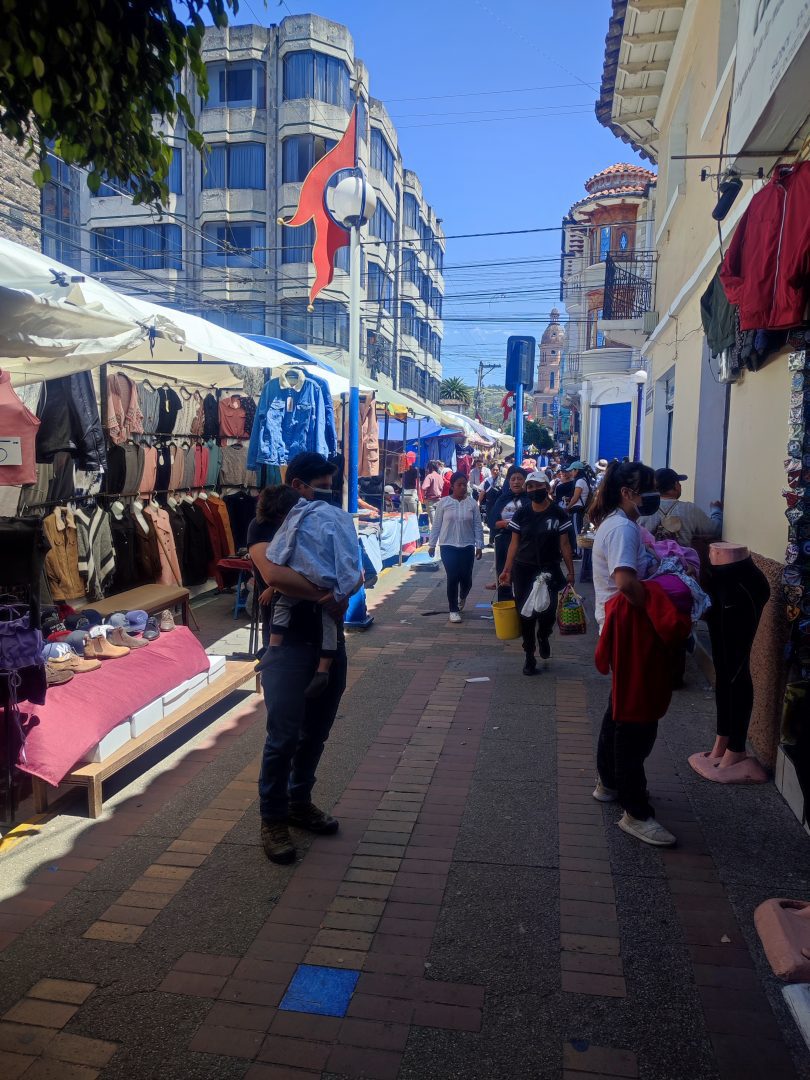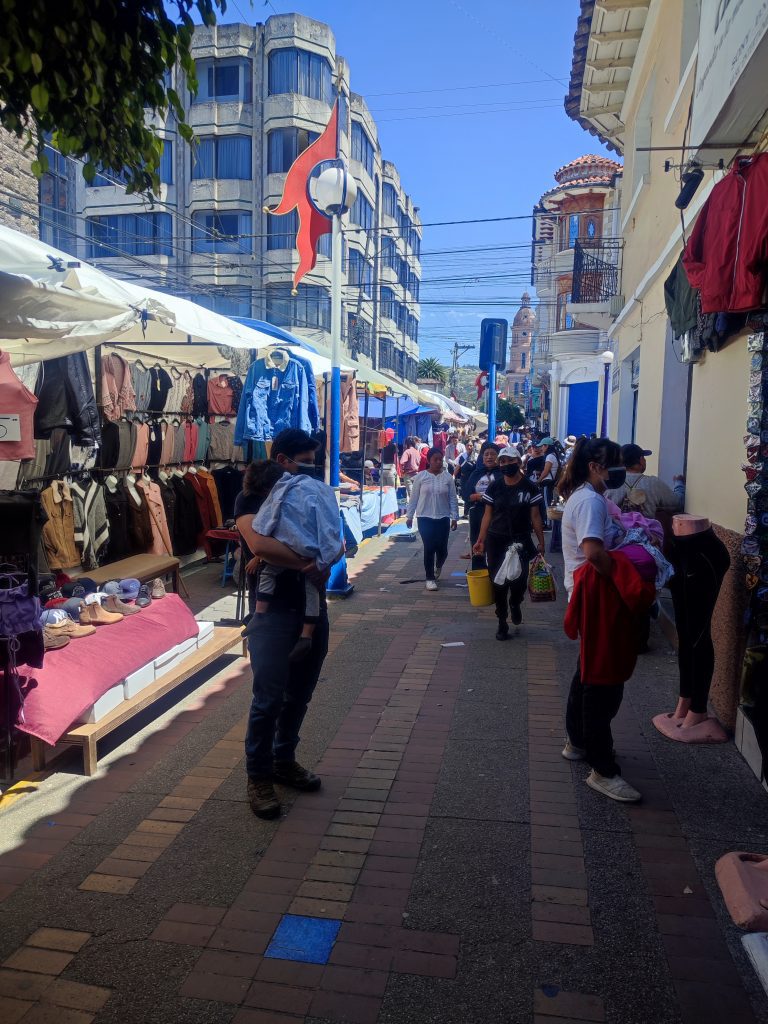 Saturdays and Wednesdays are the busiest and most popular market days in Otavalo. Saturday is the busiest market day, with merchants setting up in the Plaza de Ponchos and many of the neighboring streets, with the market filling most of the city.
Visit on a Saturday if possible to see the Otavalo Ecuador market and town in full bloom! If you can't make it on a Saturday, don't worry; the market is open every day of the week and includes a variety of vendors! We did our visit on Wednesday, but it's best to visit on Saturday.
What to Buy in Otavalo Market
Otavalo Textiles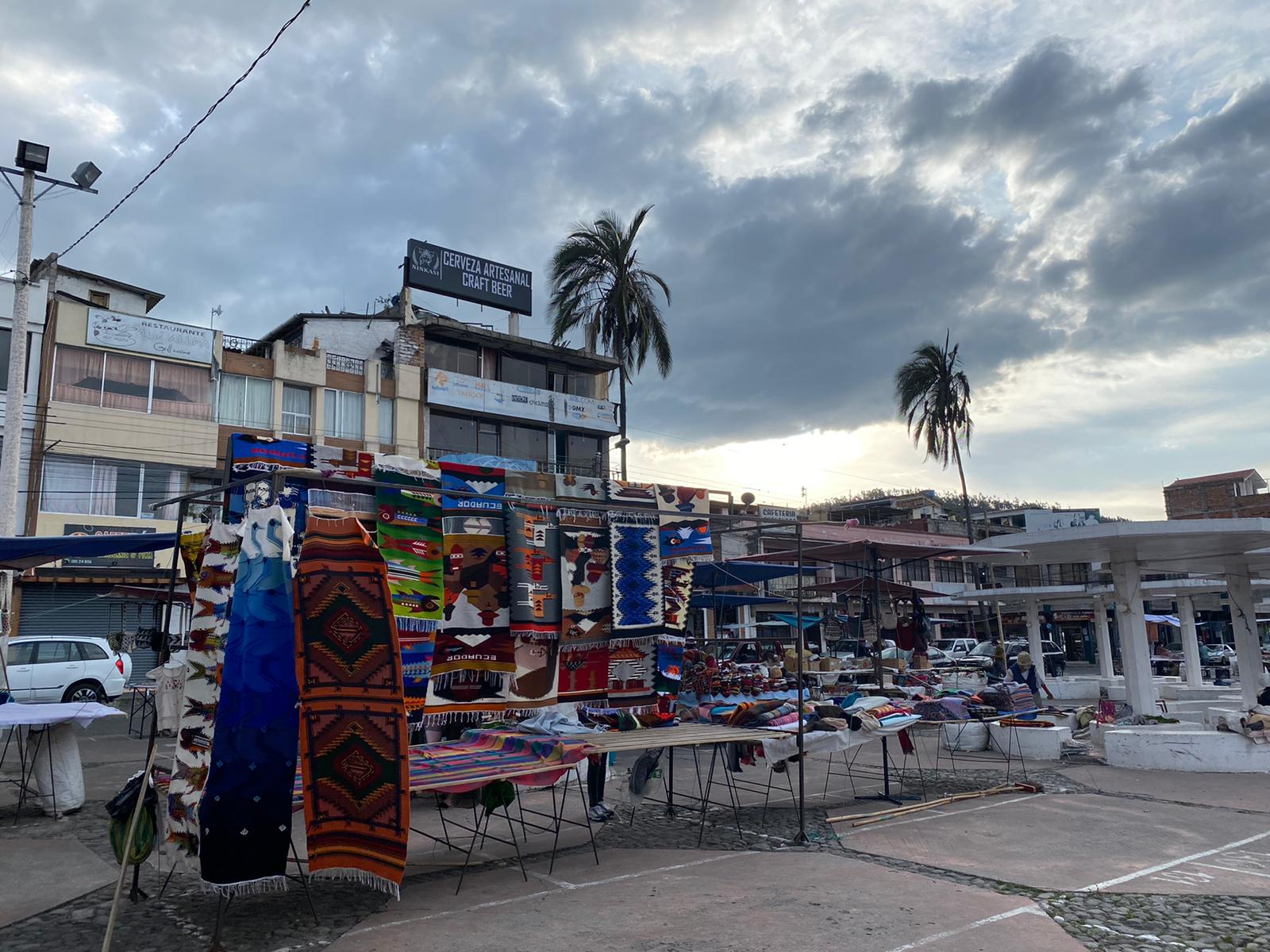 Ecuador is well-known for its alpaca wool garments, which are extremely soft. The indigenous Otavalo people have been famed for their weaving since pre-Inca times, and this is how the market began.
Having said that, despite what the label says, you're unlikely to find many (if any) real alpaca things in Otavalo. Textiles consisting of sheep wool, synthetic fibers, or a combination are more probable.
Here's how to know if a product is real alpaca wool:
Genuine alpaca is not cheap! If a sweater costs less than $100, it is most likely not made of alpaca.

Alpaca wool is thicker than wool from sheep or synthetic fibers.

Alpaca wool is softer and less scratchy than sheep's wool.
Clothing
Clothing, another popular conversion of the famed Otavalo textiles, accounts for a large portion of the items for sale in the market.
Alpaca sweaters and scarves are popular and available in a variety of designs, as well as hats, ponchos, and other accessories. Everything from fashionable and sophisticated sweaters to indigenous embroidered shirts may be found here.
Bags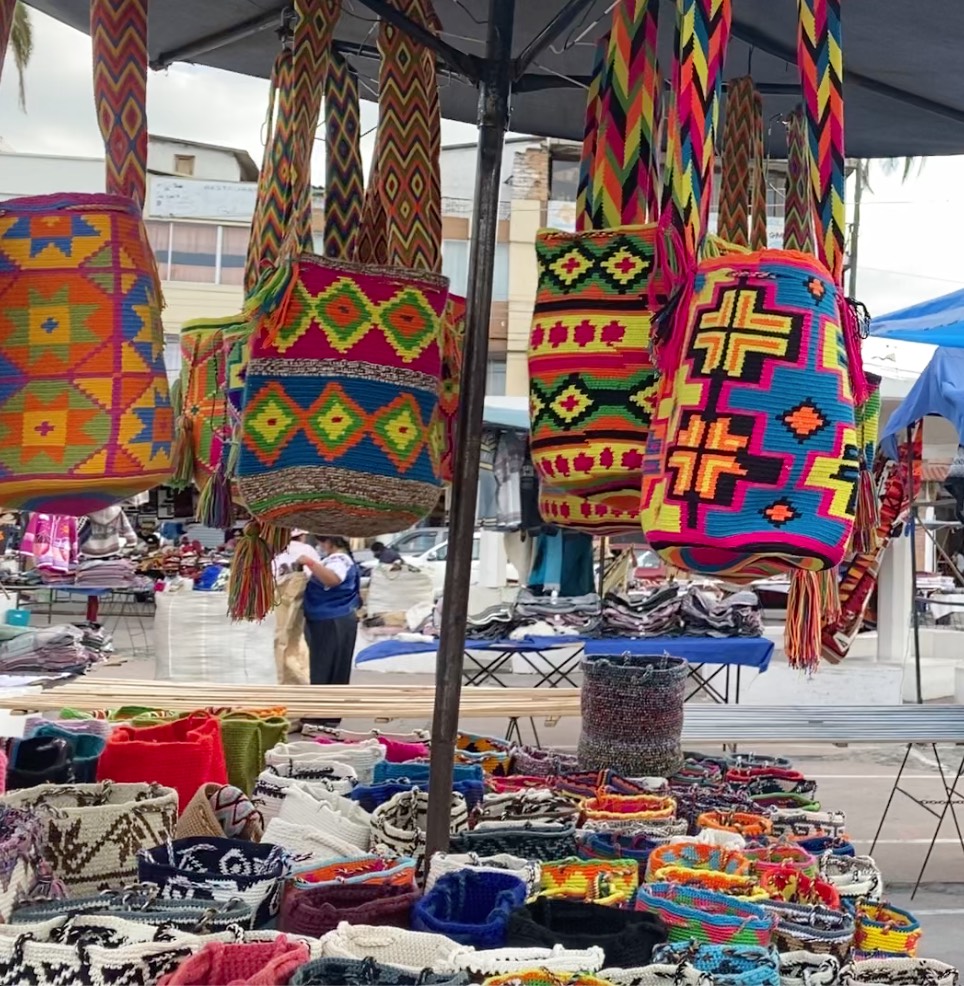 Purses and bags are other popular items at the Otavalo market, and they range from well handmade wool and leather purses and backpacks to low-cost satchels and duffels made from patterned cotton weaves.
This is a popular option to bring some of Otavalo's unique textiles home with you. You may need to buy a cheap bag to transport your market items.
Panama Hats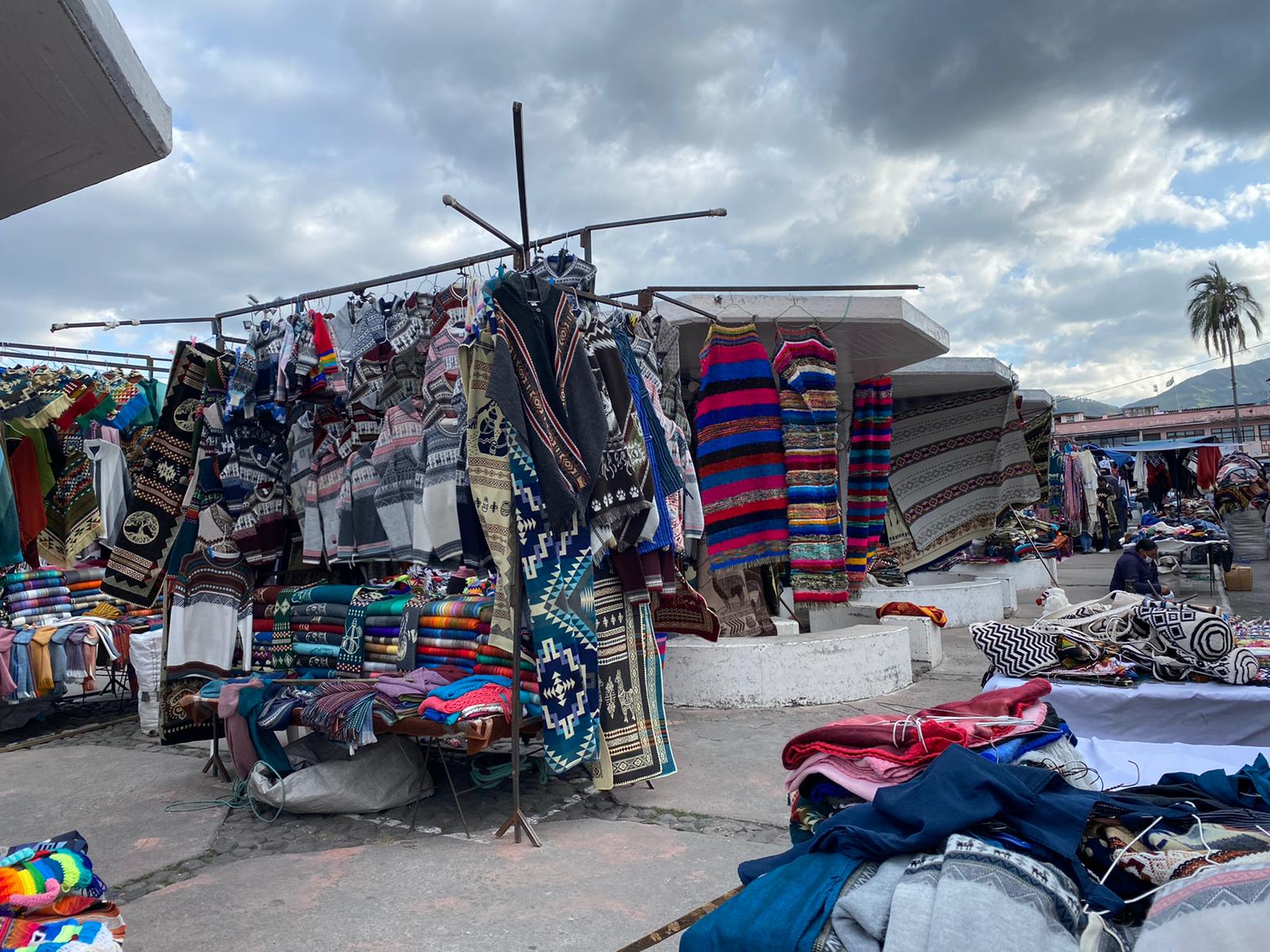 Despite their name, Panama hats are native to Ecuador and make an excellent keepsake. Cuenca is most known for its Panama hats, however, the identical hats (from Cuenca) can be found in Otavalo, generally without the markup and hard sell.
Ecuadorians are passionate people who always wear their nicest clothes and hats. Traditional indigenous dress worn by the majority of the women includes beautiful white blouses with stunning multicolored embroidery and black skirts. These are also available for purchase in the market.
Jewelry and Accessories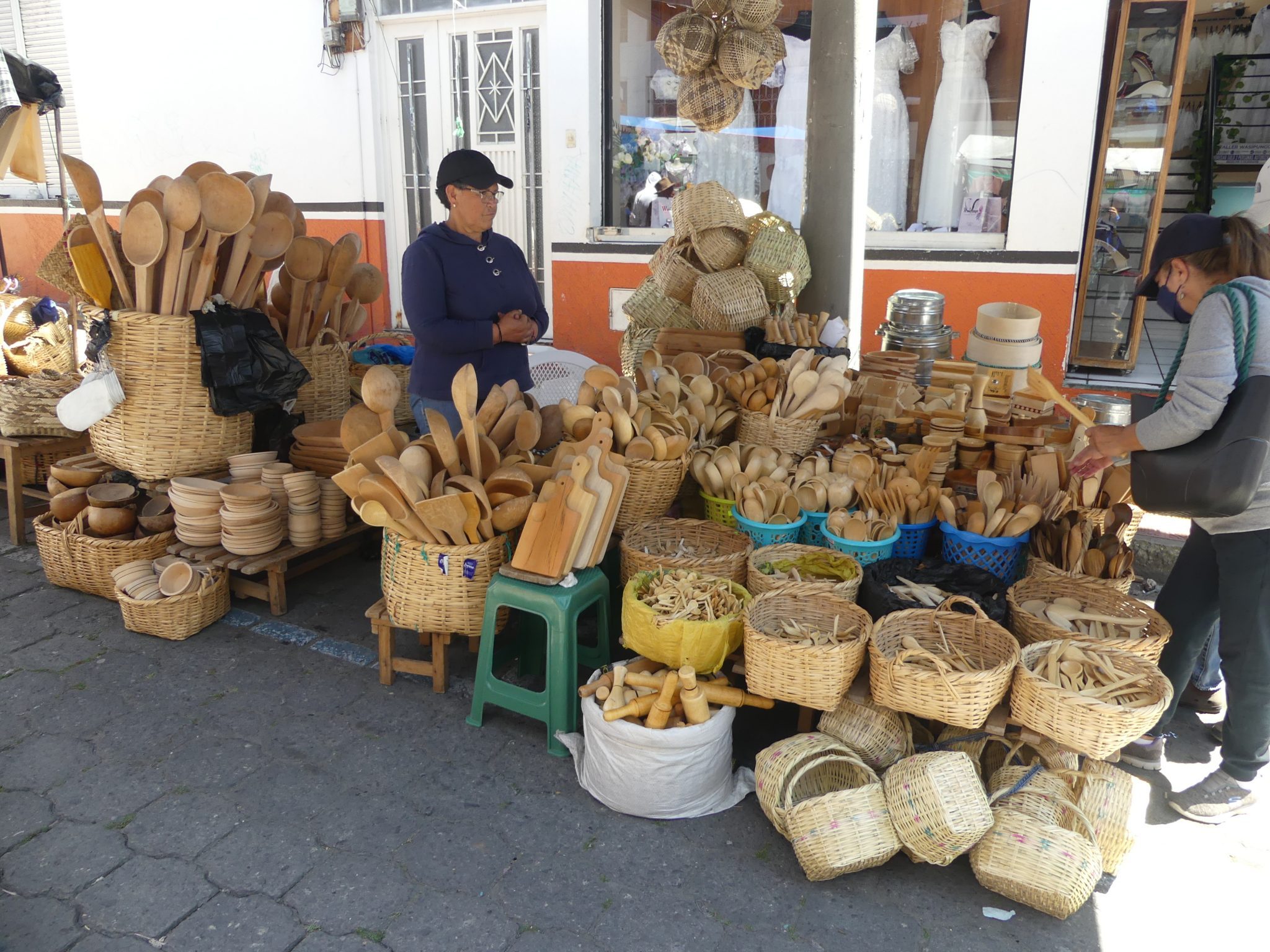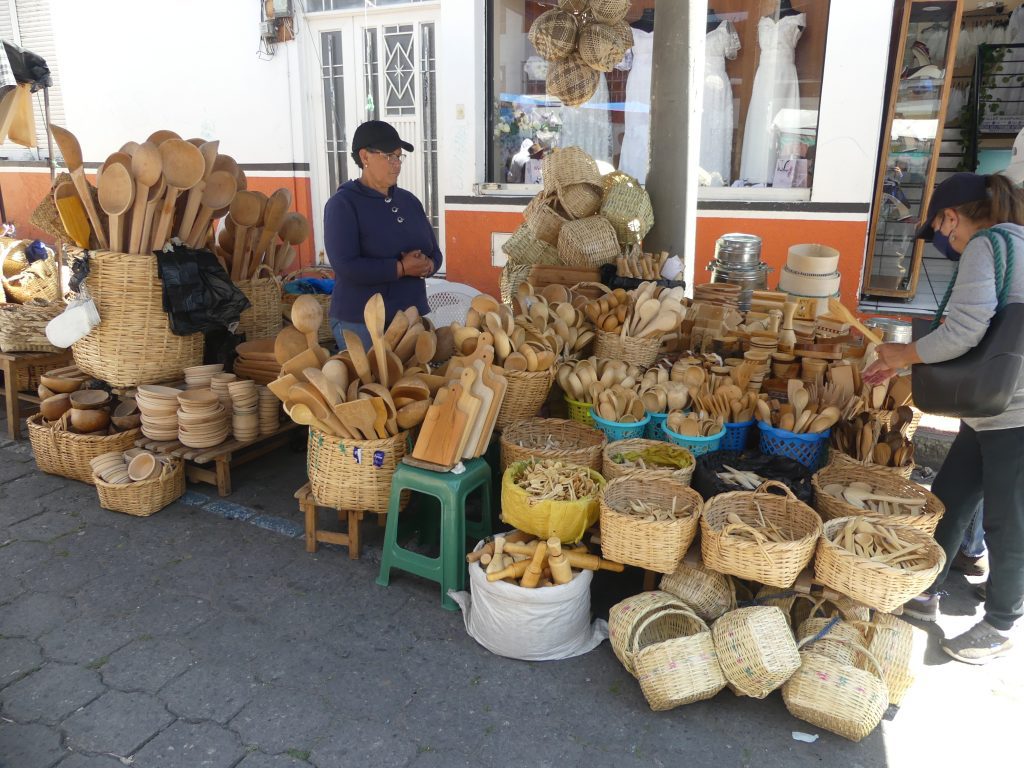 Jewelry is another popular item for sale in Otavalo, and you can buy it at every price point and in every style. There is a variety of silver, semi-precious stones such as turquoise, and colorful weaved bracelets.
There are also a lot of gold beaded necklaces of various sizes and stacks of red beaded bracelets, which are customarily worn by Otavaleo indigenous women. These are extremely popular and are now available in every color imaginable.
Souvenirs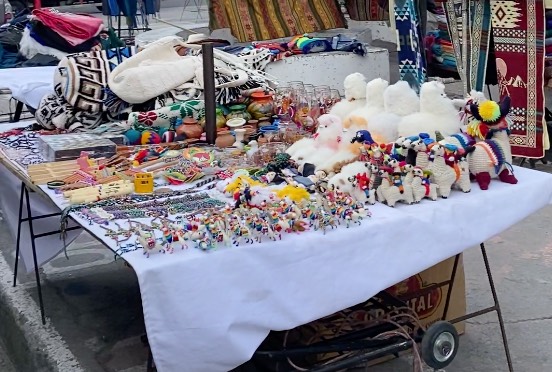 A wide variety of souvenirs can be also bought in the Otavalo market — this includes t-shirts and keychains, as well as mugs, glasses, and other items.
If you want to buy some Ecuadorian souvenirs, Otavalo is an ideal place to shop. Souvenirs are cheaper here than in artisan markets in Quito or other large cities if you bargain.
Fruits, Vegetables, and Other Food Items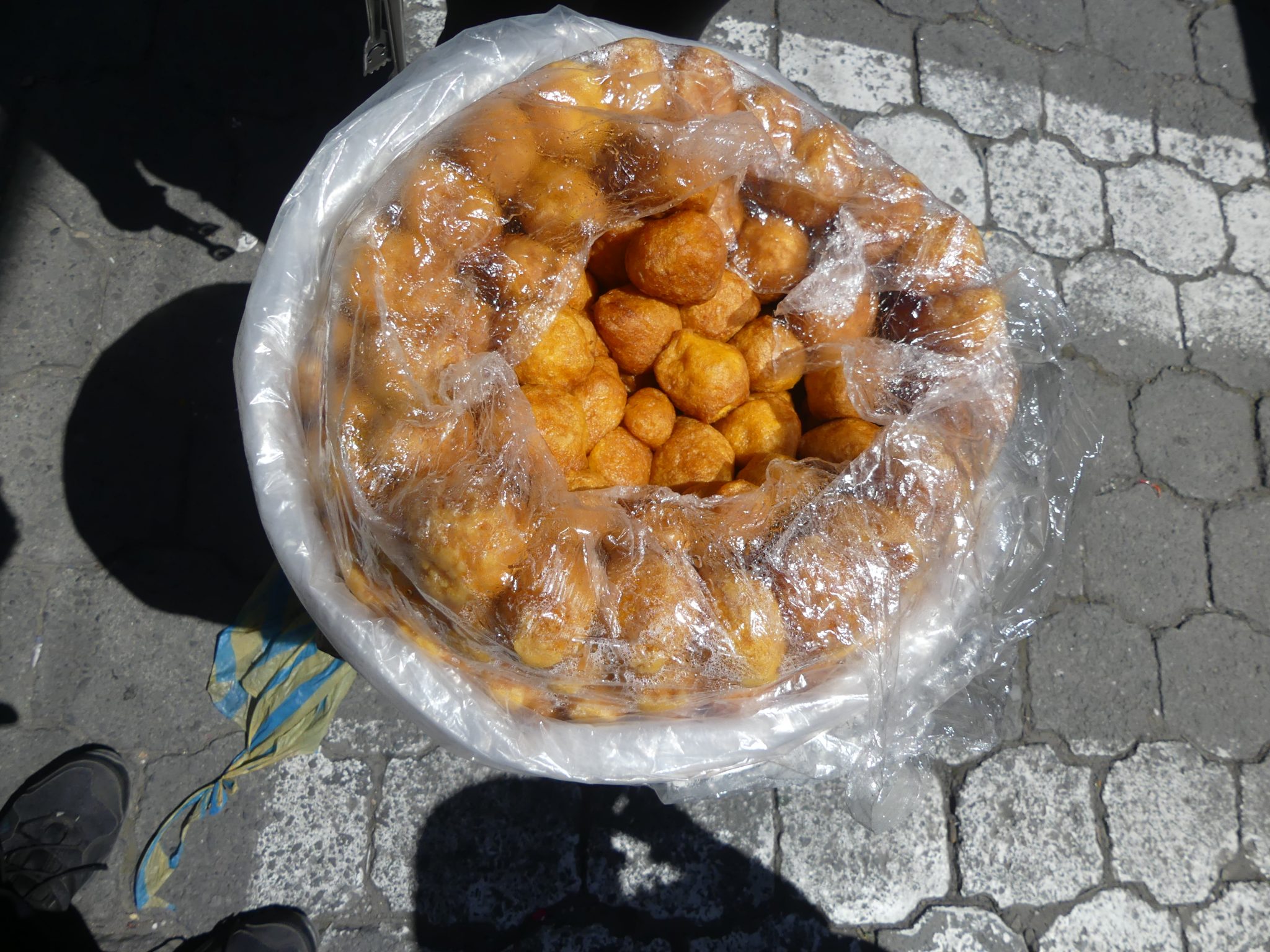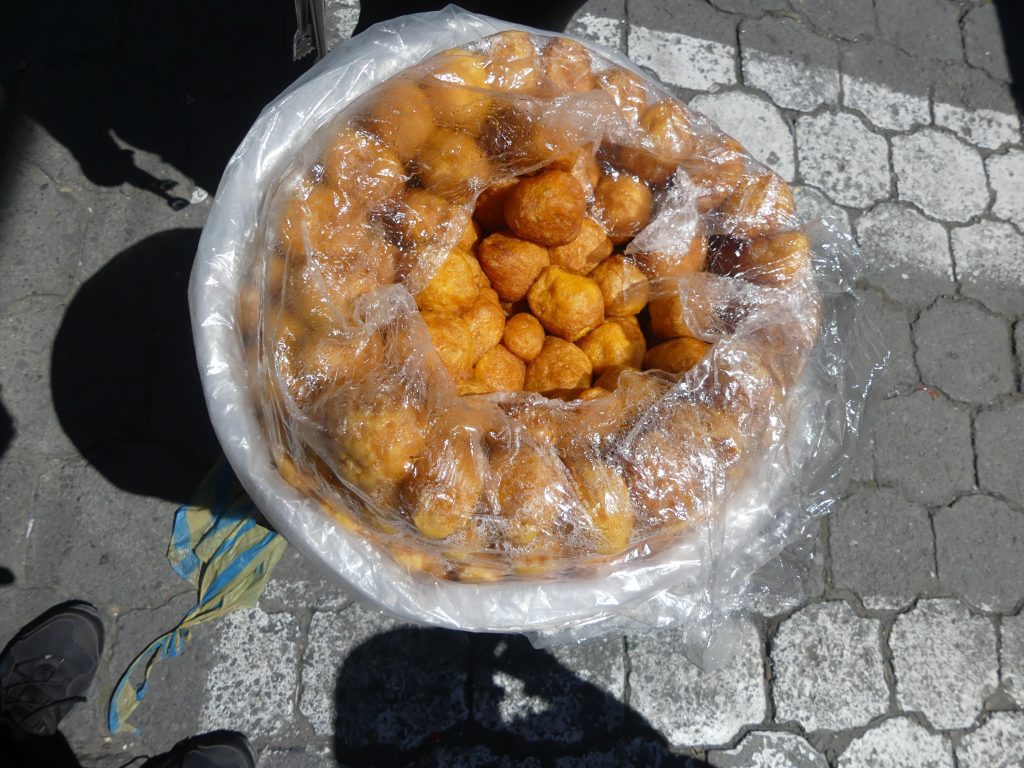 One of the market's appealing features is the fresh food area at the north end of Plaza de Ponchos. Here you may find fruit and vegetable vendors, as well as bread, grains, and spices. 
Take a few minutes to tour this section of the market as well, and you'll soon learn a lot about Ecuadorian cuisine. You will also see fruits and vegetables that you won't find anywhere else.
Street Foods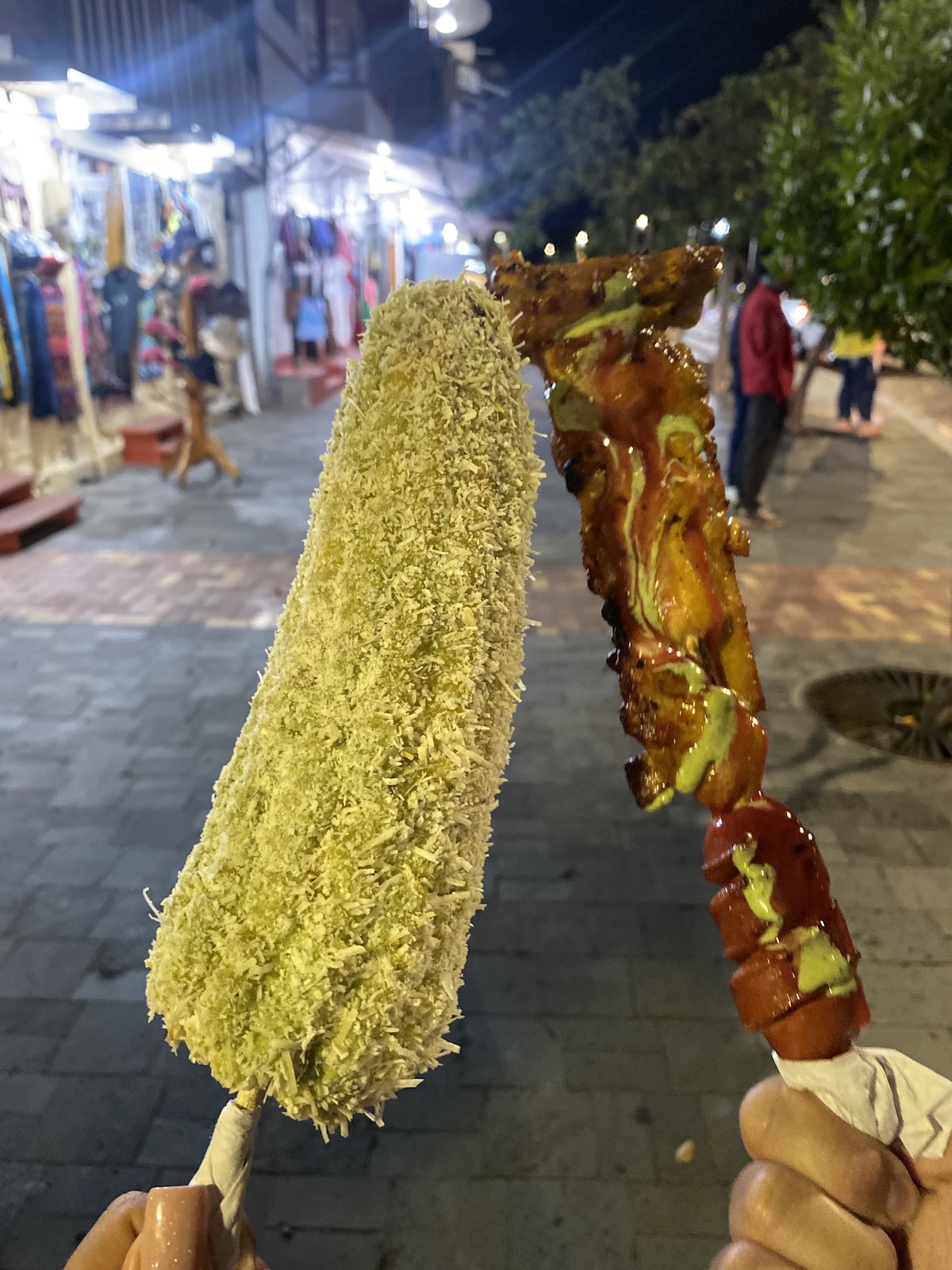 Vendors selling street foods may also be found throughout the market. Grilled bananas, roasted corn on the cob, and stewed figs with cheese on toast are the most typical items.
Food sellers may be located in the north end of Plaza de Ponchos and on other neighboring streets, with seats and tables set up for diners. Plates of food are inexpensive, only a few dollars, yet filling and delicious.
Otavalo Market Tips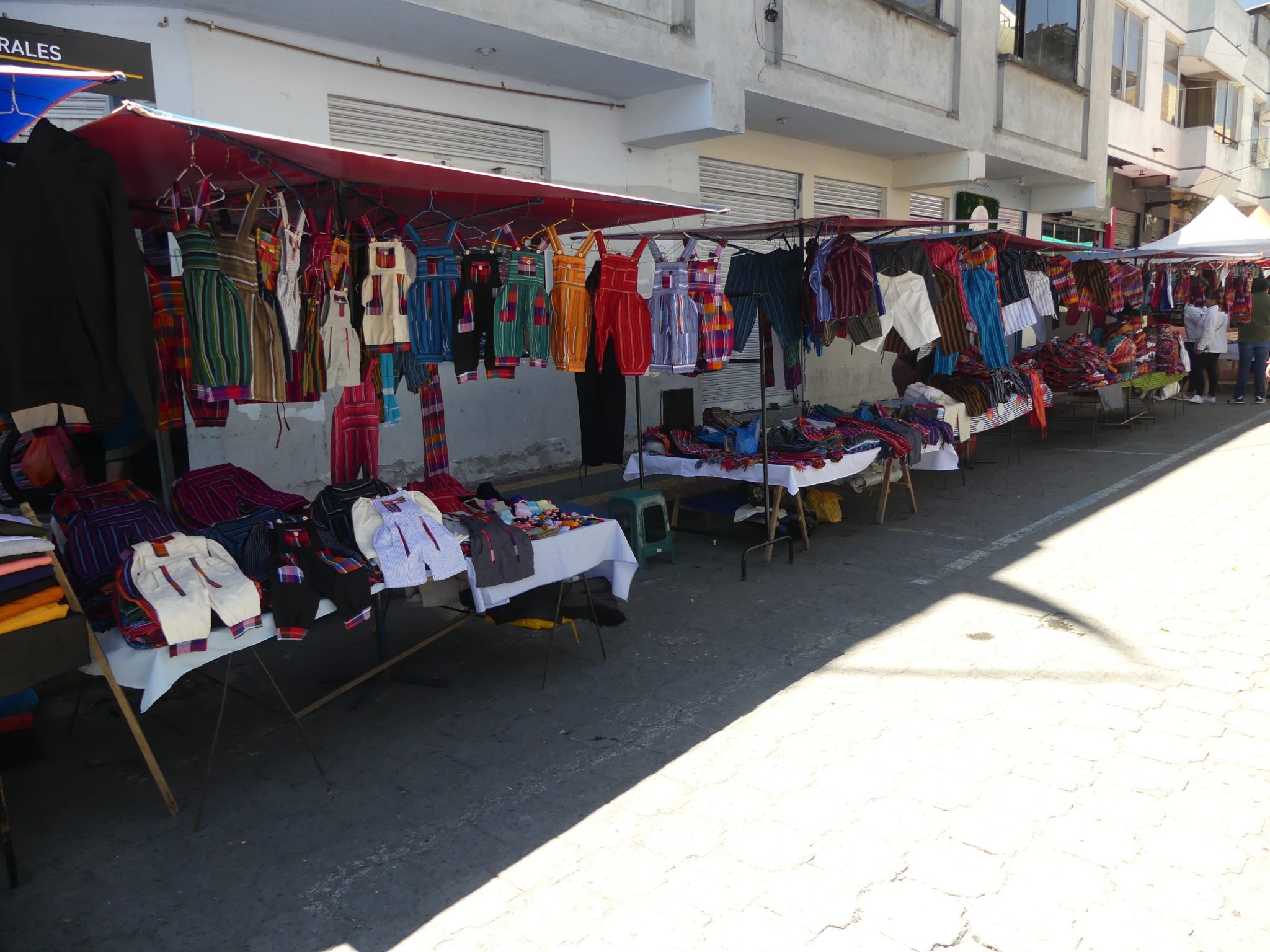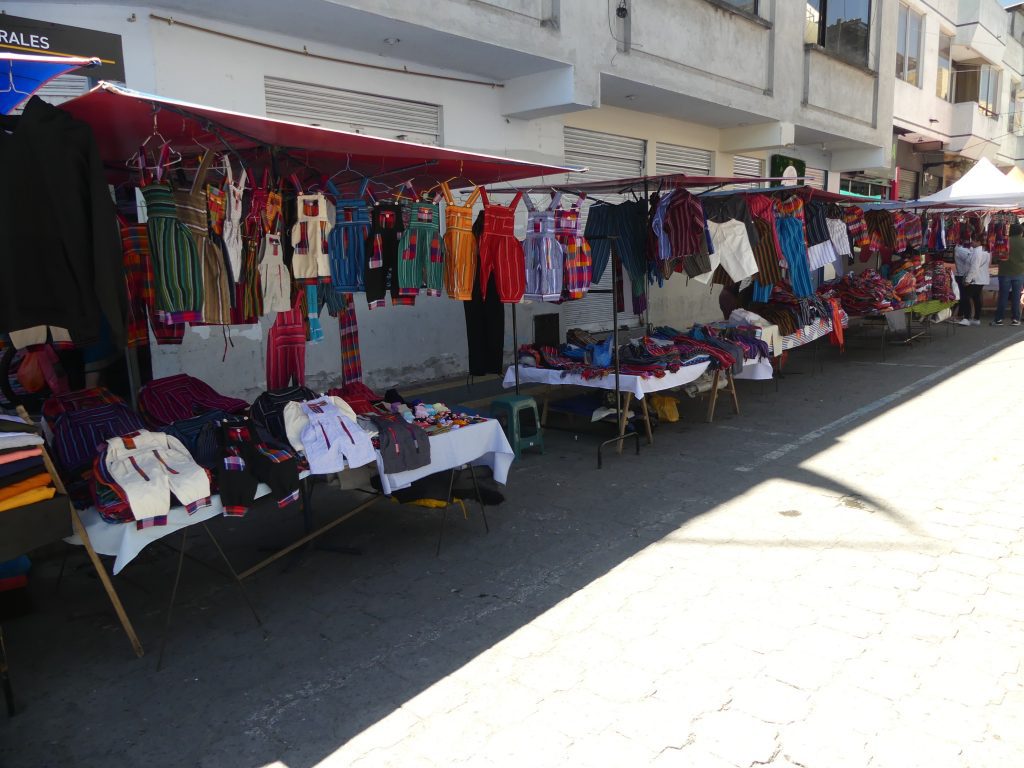 The market is open daily beginning at 7:00 a.m. up to 6:00 p.m. More sellers come during the official market days which are Wednesdays and Saturdays. Saturday is the busiest day in the Otavalo market.

Get up early to catch the best prices before the tour groups arrive. When the buses arrive, prices tend to increase.

As with any market, you should bargain for the price you are provided. Depending on how high the trader starts, you may normally receive 30-50 percent off the price.

Remember the two rules of haggling: 1) the goal is to acquire a fair price that both parties are satisfied with, and 2) you'll always get better prices by joking and smiling than by being forceful.
Bottom Line
If you are going to Ecuador mainland, particularly in Quito, including the Otavalo market in your itinerary is a must. You can do a half-day or whole-day trip to Otavalo depending on your trip duration.
I find the trip so worthwhile and if you have more time on your hands, I highly suggest staying overnight in Otavalo for a more fulfilling experience.