Tena, the capital of Napo Province, is known for its rainforests and activities like whitewater rafting and kayaking. Tena is located in the Amazon rainforest in Ecuador and is usually a jump-off point for exploring the rainforests. 
Due to the city's elevation, the weather is typically more relaxed at an average of 24 degrees Celsius. Rain is also usual all year round, and April tops the list of the wettest months. We suggest planning your trip for November as the weather during this month is better than in the other months. 
Tena may be a small town with a land area of 261.8 km². But you can do plenty of activities to make your stay memorable. Here are our top eight activities to do in Tena and nearby towns in no particular order. 
Experience Whitewater Rafting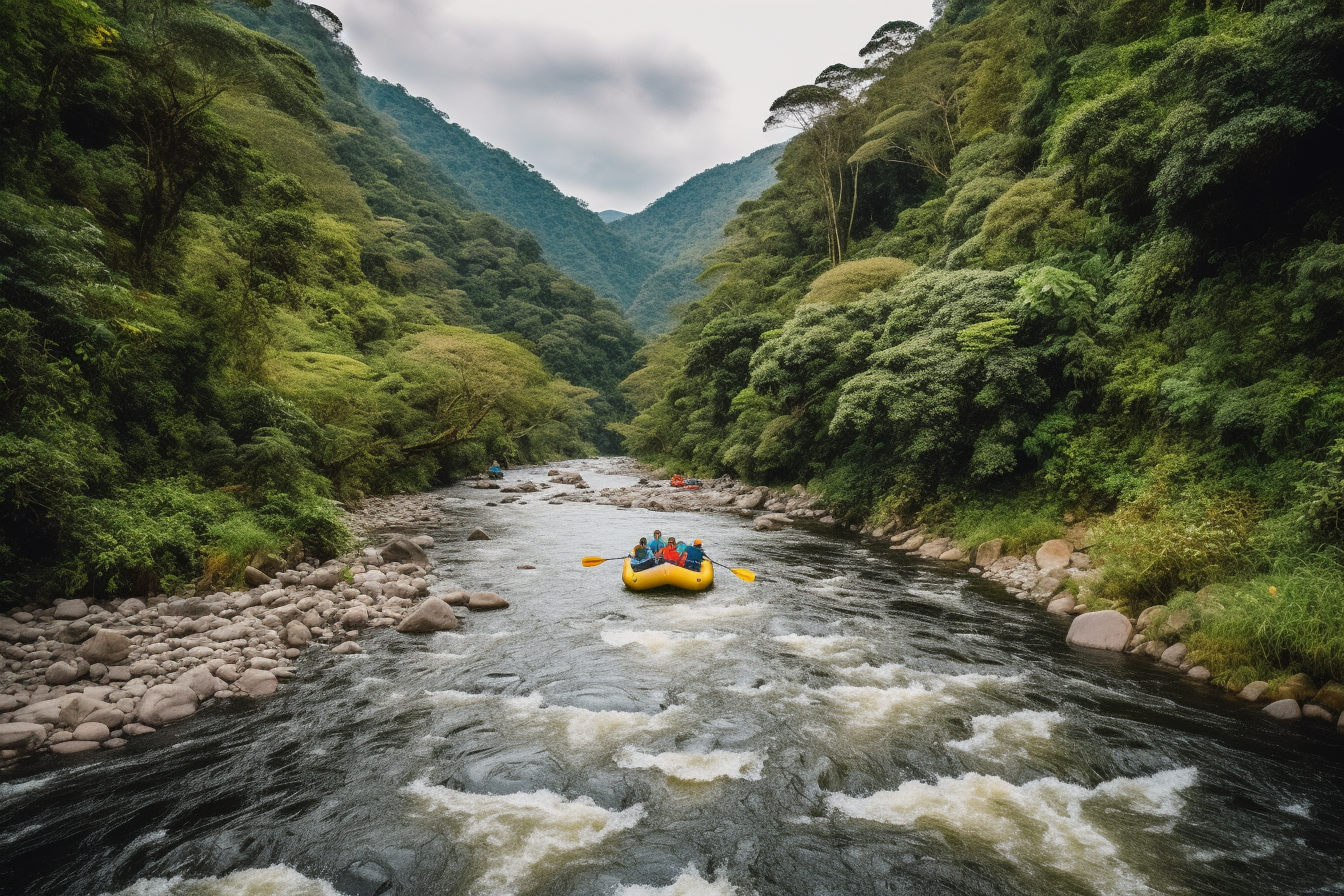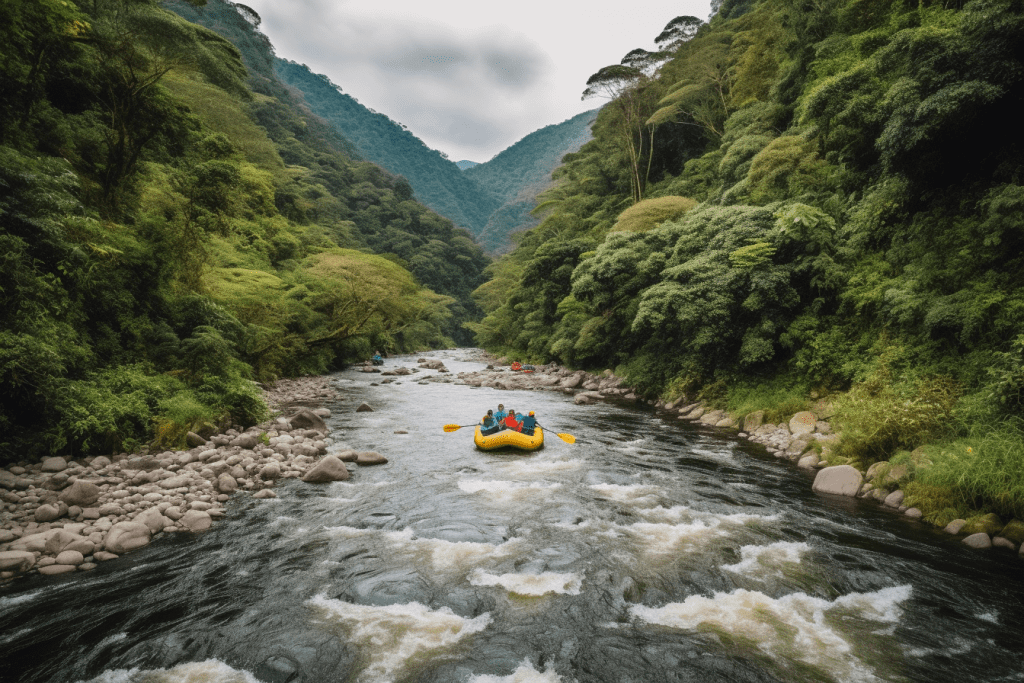 If you are an adrenaline junkie, we highly recommend trying the white water rafting in Jondachi and Hollin Rivers. Several tour operators offer rafting packages to make your trip hassle-free. 
The tour starts at Mondayacu, north of Tena. Before starting the hike, we were given our life jackets, helmets, and paddles.
The hike took around 20-30 minutes to reach the bridge or the starting point. Our tour guide briefed us about safety measures and gave us paddling techniques. 
It was an unforgettable experience, and the jungle view was terrific. A sumptuous picnic lunch was included in the tour package, which we enjoyed. The drive back to Tena took about 40-45 minutes. The whole whitewater rafting tour costs around 70 USD per person. 
If you are not fond of adventure, don't worry. There are different river classes in Tena for different skill levels. Ask your chosen tour operator, and they can suggest a tour package that suits your experience level. 
Whitewater Kayaking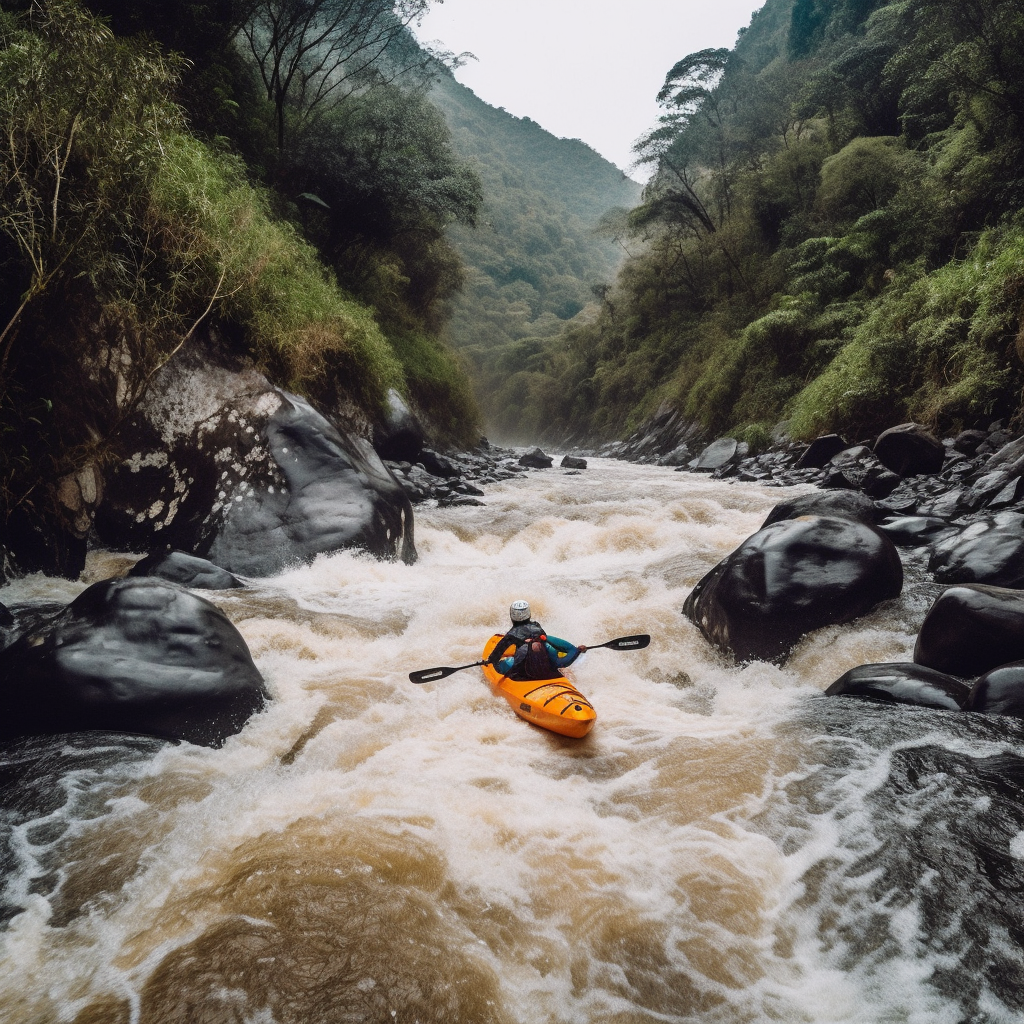 Kayaking is a different experience than rafting as you have complete control of the watercraft and will paddle alone.
Like white water rafting, there are other river classes for different skill levels. You must also try kayaking if you can't get enough water activities like us.
Visit the Parque Lineal
Lineal Park used to be an airport but was closed down due to low air travel demand. The people of Tena, not wanting this structure to go to waste, remodeled the place and made it a park and a recreational space.
The park stretches along the former runway, with a length that surpasses its width. It is divided into four zones, each offering dedicated areas for various exercise and sporting activities. There are toilets in every zone, a biking trail, a gym, and even a volleyball court. 
We spent a lazy afternoon strolling around the park while appreciating its uniqueness. If you are interested in aviation, this spot will surely pique your interest.
Book a Jungle Tour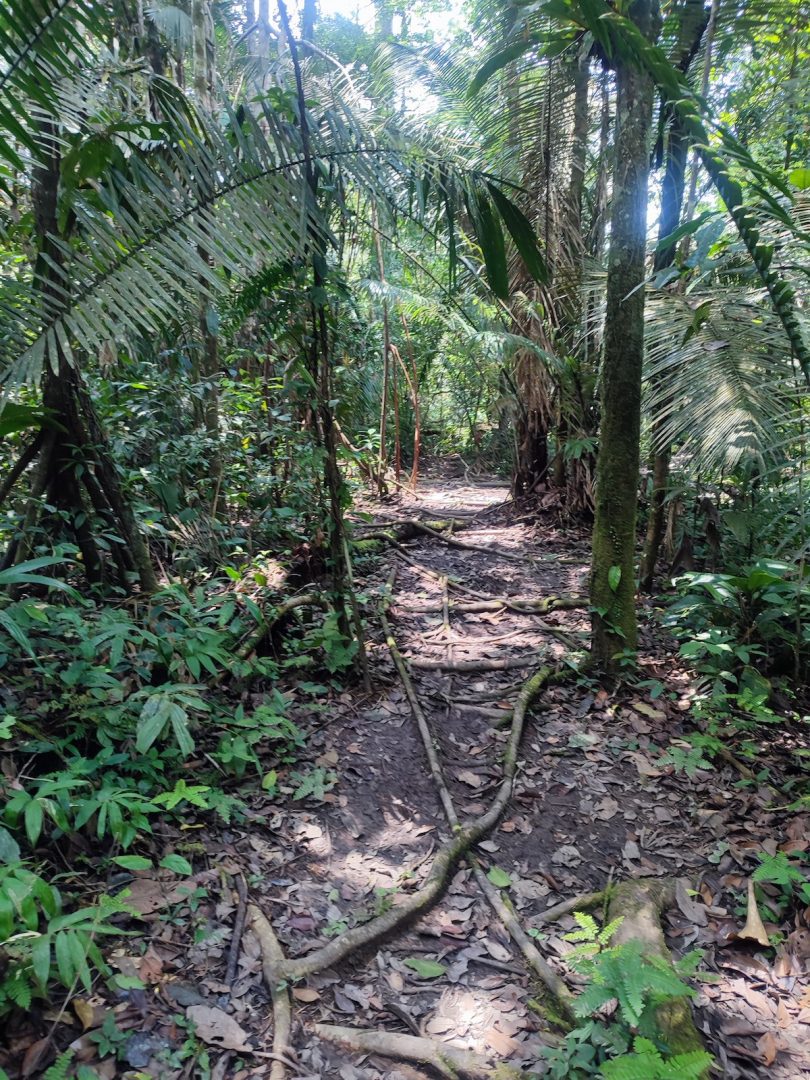 You can go hiking around Tena on your own, but booking an organized jungle tour will make the experience even better. There are tons of available jungle tours that you can choose from, be it a one-day tour or a whole three-day experience. We booked a three-day, two-night tour, and honestly, it was the best decision ever.
We visited a local Kichwa indigenous family and were given a tour of their cacao farm. After that, we headed to AmaZOOnico, an animal rescue center that houses parrots, spiders, monkeys, alligators, and anacondas.
The second day started with a short tour of a nature reserve, and we learned about the importance of flora and fauna. We spent our remaining time learning about the local's culture and traditions. 
We spent the last day traveling to another village led by women. We could learn about their culture, dances, music, and way of living. We then went to Paikawe Lagoon, where we saw different birds and monkeys. 
Visit Puerto Misahuallí
Puerto Misahuallí, Ecuador, sits atop the point where Río Misahuallí and Río Napo meet, making it a lively hub of local activity. It is 24 kilometers from Tena and may be reached by bus or taxi.
While international tourists may be scarce, it becomes a sought-after weekend getaway for residents of nearby towns.
Puerto Misahuallí serves as an ideal starting point for venturing into the Ecuadorian Amazon rainforest. Despite its small size, this town offers a multitude of fascinating sights and experiences waiting to be discovered, such as hiking Amazon Rainforest trails, visiting indigenous communities, and swimming. 
Explore the Jumandi Caves
Named after Ecuador's hero, Jumandi Caves are located in the small town of Archidona just outside of Tena. For the safety of all travelers, a guide is required to visit the caverns. A guide costs around $3 an hour. 
We didn't miss the chance to explore these caves. We eagerly anticipated our trip to Jumandi Caves as one of the highlights of our itinerary.
For safety, we made sure to wear hiking boots and brought flashlights with us as well. 
The formation of stalagmites and stalactites amazed us! Our journey to Tena was filled with excitement and unforgettable moments, and this trip stood out as one of the most thrilling and memorable parts.
Visit Laguna Azul
Laguna Azul can be reached by taxi and is about 30 minutes away from Tena. Don't be confused with the name because the lagoons aren't really blue. Nevertheless, the water is clear and safe, with a breathtaking jungle view. 
There are multiple lagoons here, and the main one is quite deep and a perfect spot for diving. If you feel like floating in the wrong way, you can use the ropes running across the lagoons.
The upper lagoon is another part where the water is not that deep and is child friendly, so if you are traveling with children, you can take them there. We quickly dipped into the lagoon and enjoyed the fresh water and surreal views.
Keep in mind that swimming is highly discouraged when it rains as the water level may suddenly rise. 
Breakfast at Cafe Tortuga
Discovering great cafes and restaurants is a must whenever you're traveling. In Tena, Cafe Tortuga is a favorite amongst tourists and locals alike.
This cafe offers tons of food selections for everyone, including vegan and vegetarian options.
We ordered the vegan burger, and it was terrific! We will definitely go back to Cafe Tortuga and highly recommend visiting this cafe when you are in Tena. 
Final Words
In conclusion, although Tena is known for its extreme water activities, you can still do many other things, like hiking and exploring the jungle. Our experience here was one for the books!
Due to the city's location, expect some rain during your trip. Be sure to pack accordingly and include rain gear essentials.
If you are seeking a jungle adventure and more adrenaline-rushing activities, including Tena in your Ecuador itinerary is a must!