Galapagos is an archipelago made up of 13 major islands and 20 minor islands and islets. Getting familiarized with the names of each island is essential before traveling to the archipelago. It can be pretty confusing since each island has English and Spanish names.
We have listed them below as a guide for your upcoming Galapagos trip.
Main Galapagos Islands
Based on land size, the main islands of the Galapagos are all larger than one square kilometer.
Baltra Island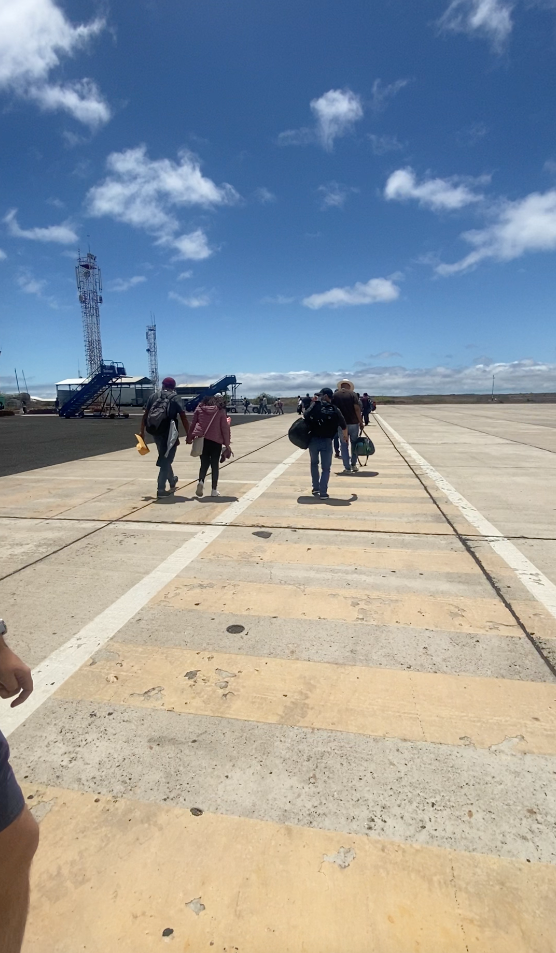 English name: South Seymour Island
Baltra is the common point of entry from Ecuador's mainland as it houses one of the airports in the Galapagos archipelago. This island was the first place we set foot into when we came to Galapagos.
Baltra's English name South Seymour commemorates Lord Hugh Seymour, an 18th-century British Royal Navy officer. It was later renamed Baltra island, but no record exists of the significance or reason for the name Baltra.
We didn't find exciting things to do in Baltra. But we spotted some gift shops inside the airport and across the dusty street. Arriving guests are often picked up at the airport and transported by buses, ferries, and further transportation to Puerto Ayora on the nearby Santa Cruz Island.
Española Island
English name: Hood Island
Española Island is situated in the archipelago's far southeast. It is one of the oldest islands, dating back between 4 and 4 1/2 million years.
Hood is the English name for Espanola Island, named after Viscount Samuel Hood. He was an adorned British Royal Navy officer in the 1800s.
There are two visitor sites on Espanola Island: Suarez Point and Osborn Islet. Upon arrival on the island, we immediately spotted the prickly plants that comprise the island's vegetation. We also saw some waved albatrosses, marine iguanas, and lava lizards. 
The most popular attraction in Espanola Island is the beautiful blowhole in Suarez Point, which shoots water into the air high above. We got some fantastic photos on this spot!
Floreana Island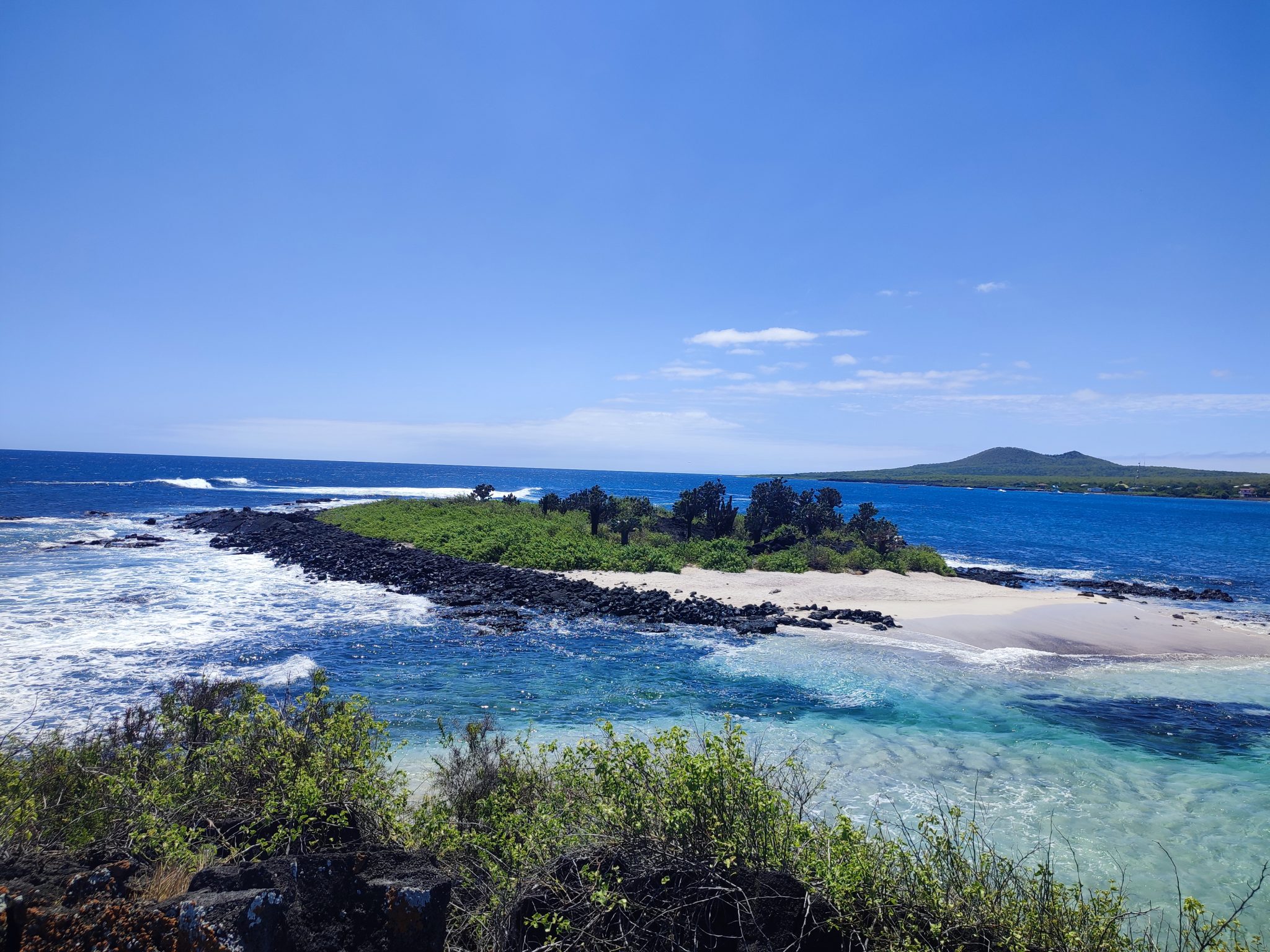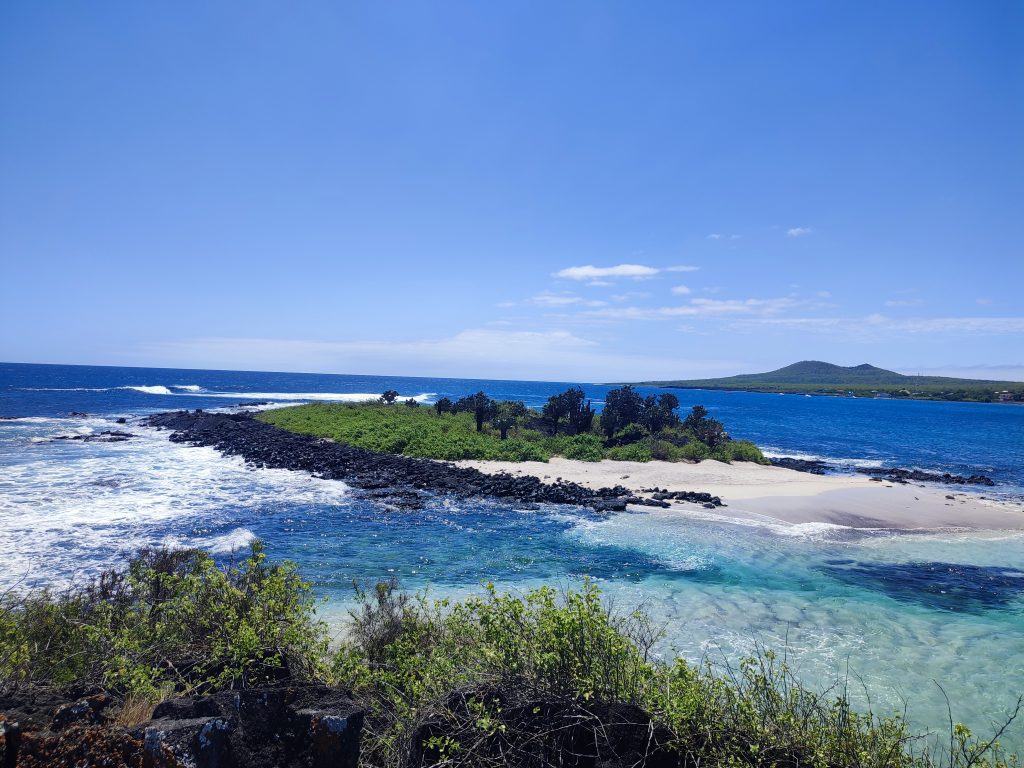 Secondary Name

: Santa Maria Island

English name

: Charles Island
Floreana Island is known for its three different names. The original name, Charles, was given in honor of King Charles II.
But as with all Galapagos islands, it was later replaced with Spanish names. Hence, Charles Island was renamed Santa Maria Island after one of the ships used on Christopher Columbus' voyage.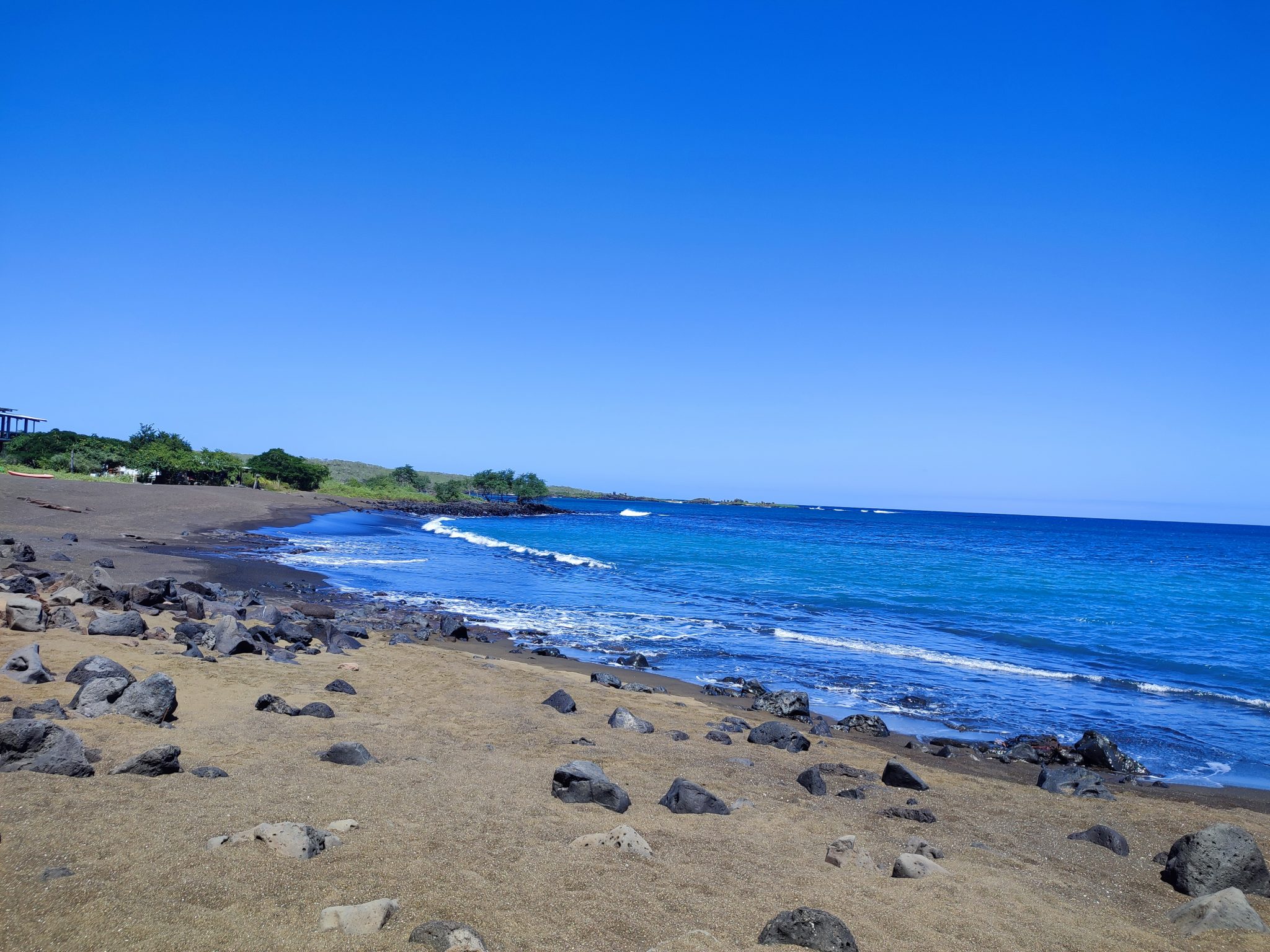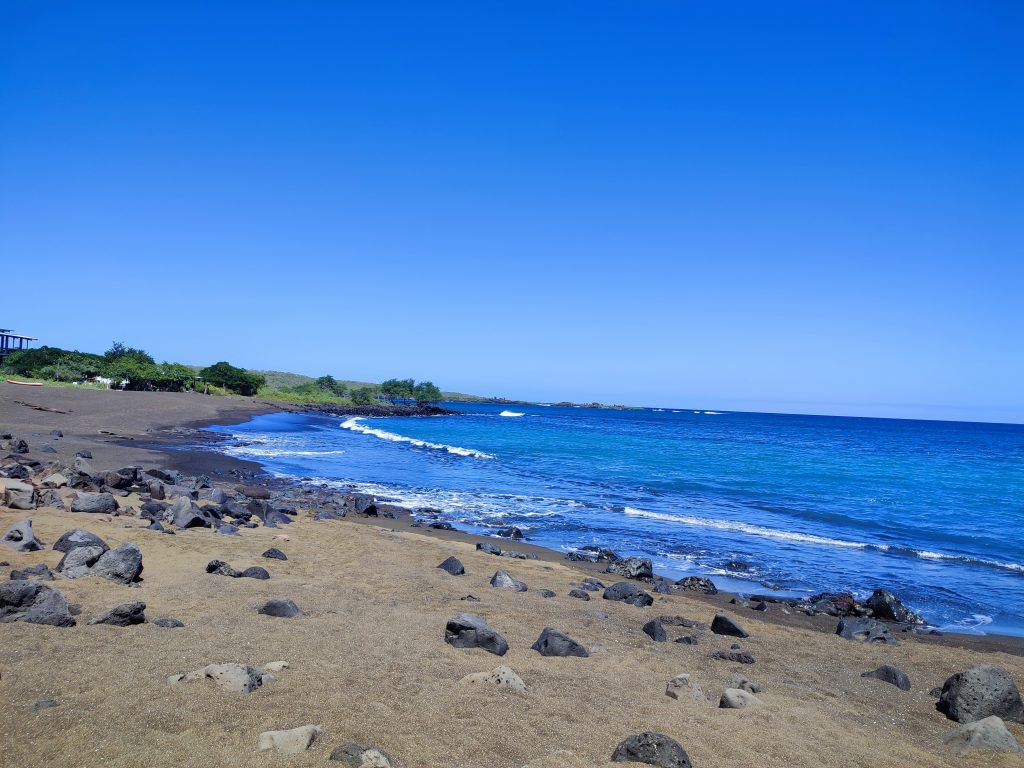 The present-day name Floreana comes from Juan José Flores, Ecuador's first president, who was in office when the Galapagos archipelago became part of Ecuador.
Floreana has several visitor sites: The Floreana Highlands, Black Beach, Cormorant Point, Devil's Crown, and the most interesting spot, Post Office Bay, where we browsed postcards and letters from around the world. 
Isabela Island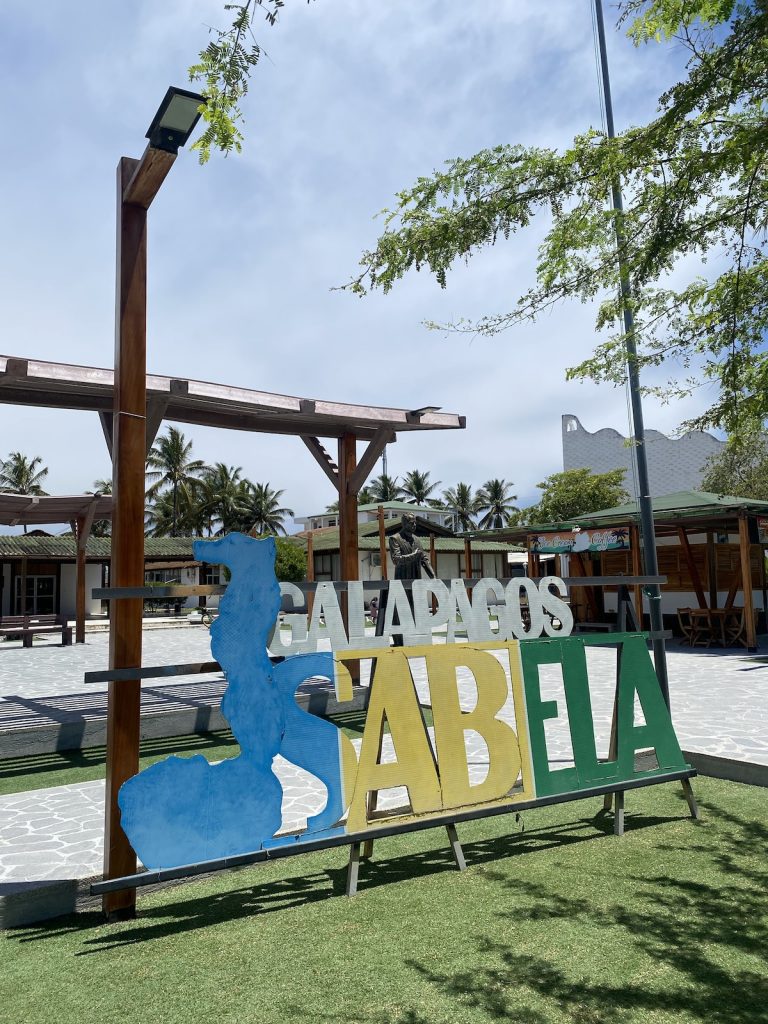 English Name: Albemarle Island
In terms of land area, Isabela Island is the largest in the Galapagos archipelago. The island's name was derived from the first English Duke of Albermarle. The name was later changed to Isabela in tribute to Queen Isabella I of Castile, the first queen of Spain.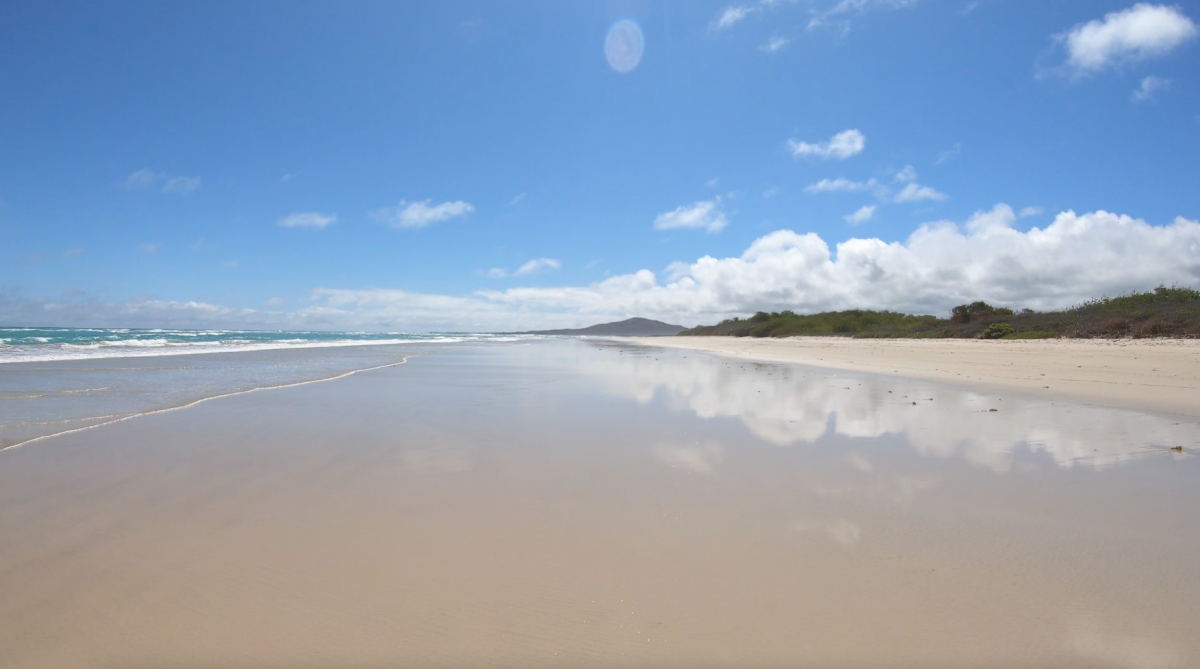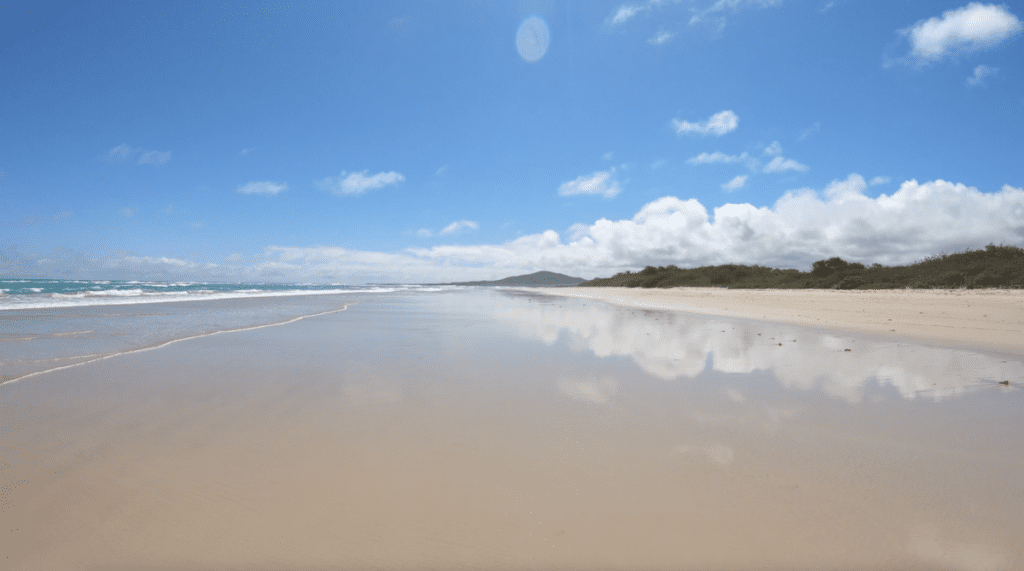 There are many activities to do and see on Isabela Island that we can't get enough of! We will surely return to this island to try other activities.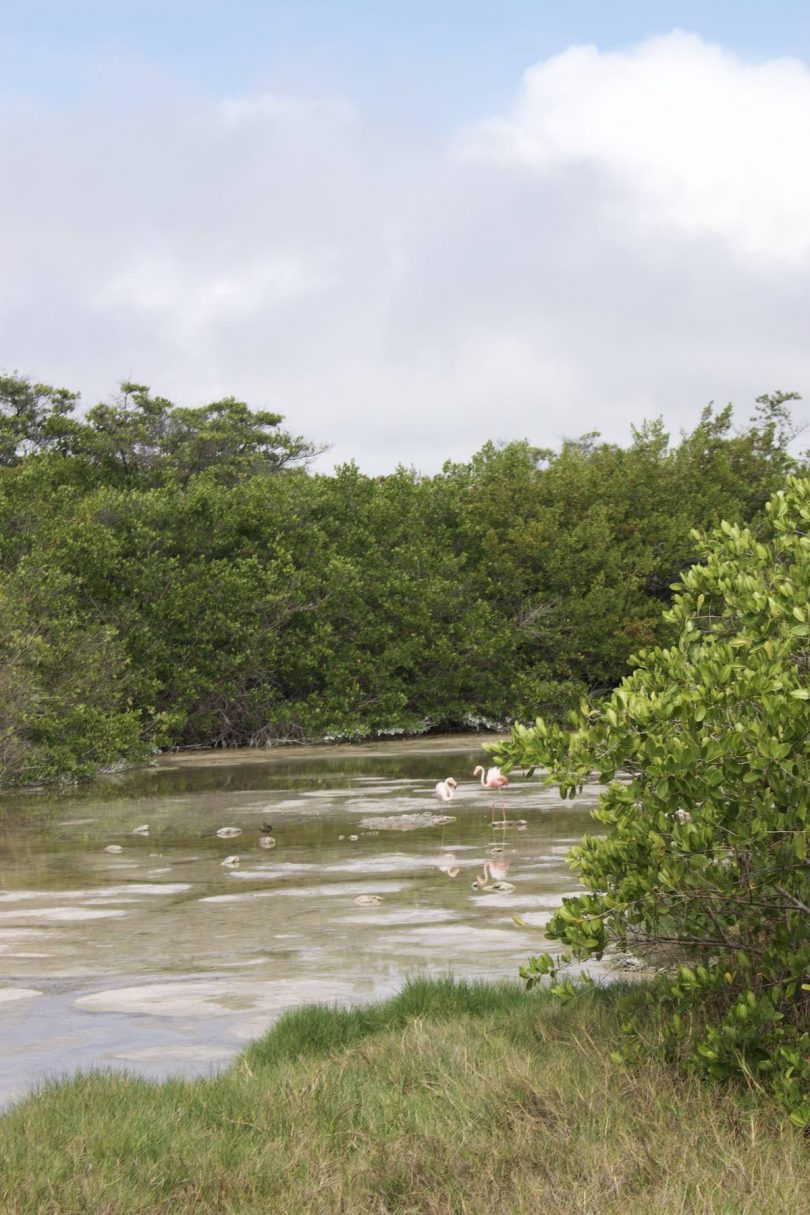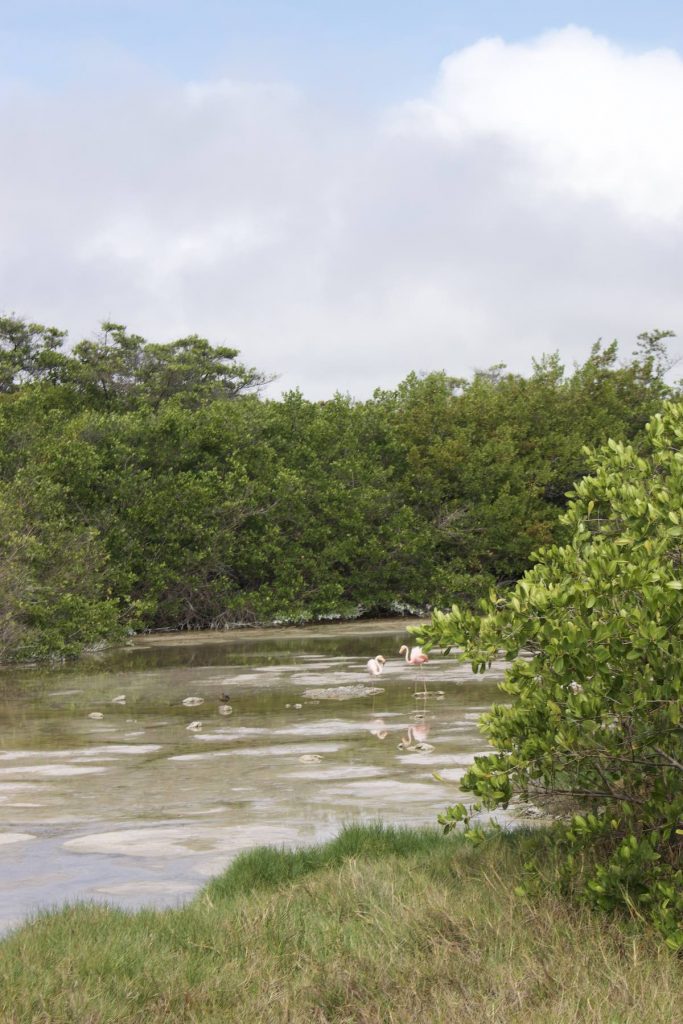 The island vibe is tranquil and laid back. We recommend staying on Isabela Island if you want to avoid the crowds of busy tourists in Santa Cruz.
Pinzon Island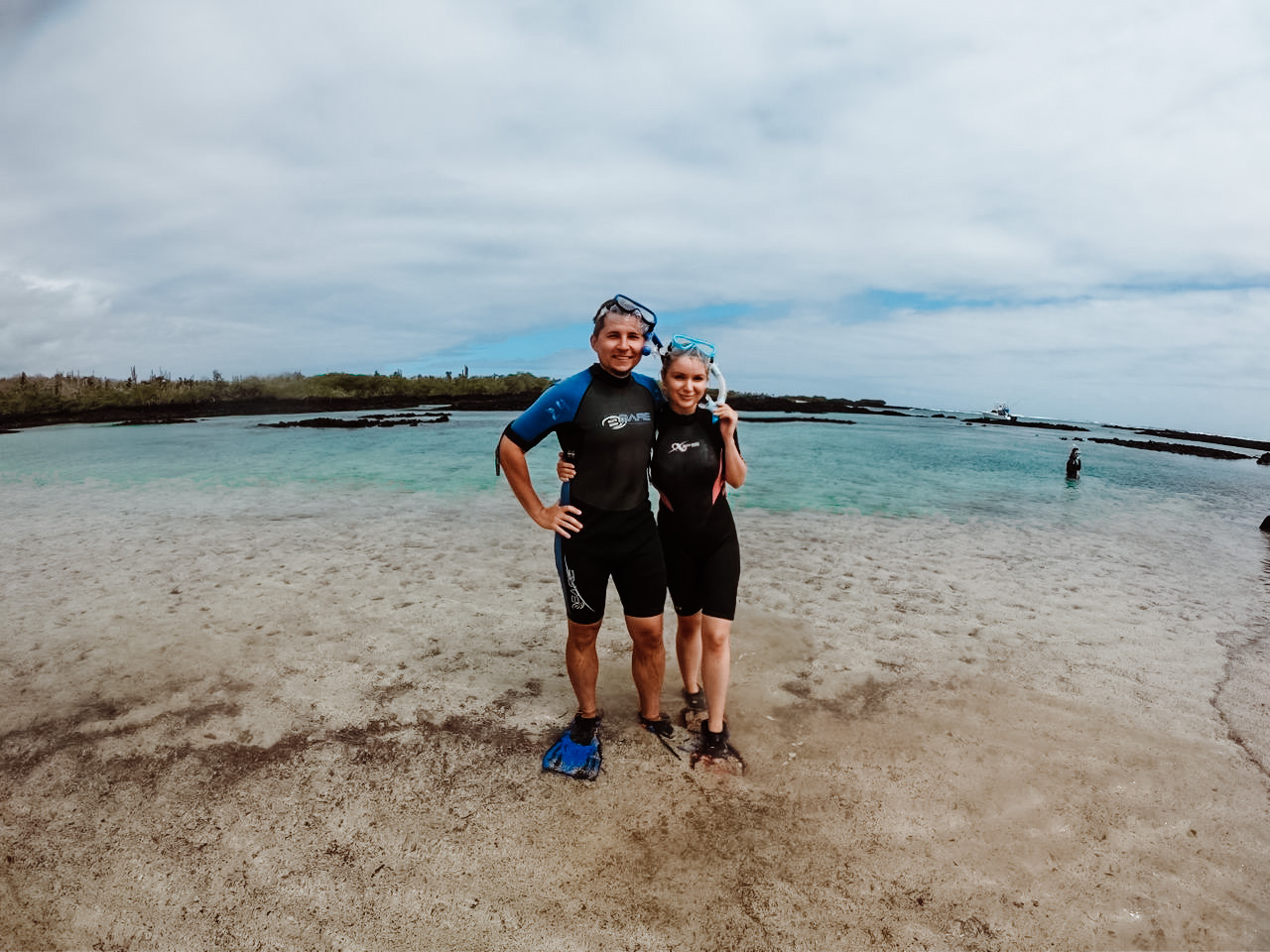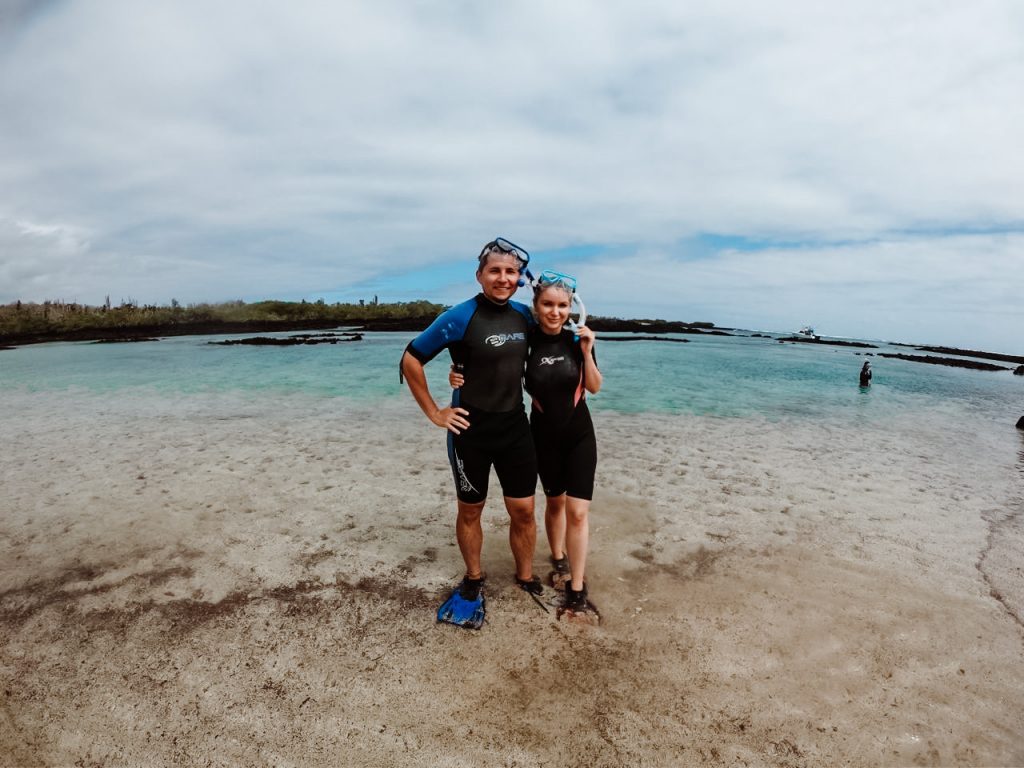 English Name: Duncan Island
Pinzon Island was named after the two Pinzon brothers, who were captains of the ships Pinta and Nina during Columbus' voyage to the New World. The English name Duncan Island originated from Adam Duncan, the first Viscount Duncan.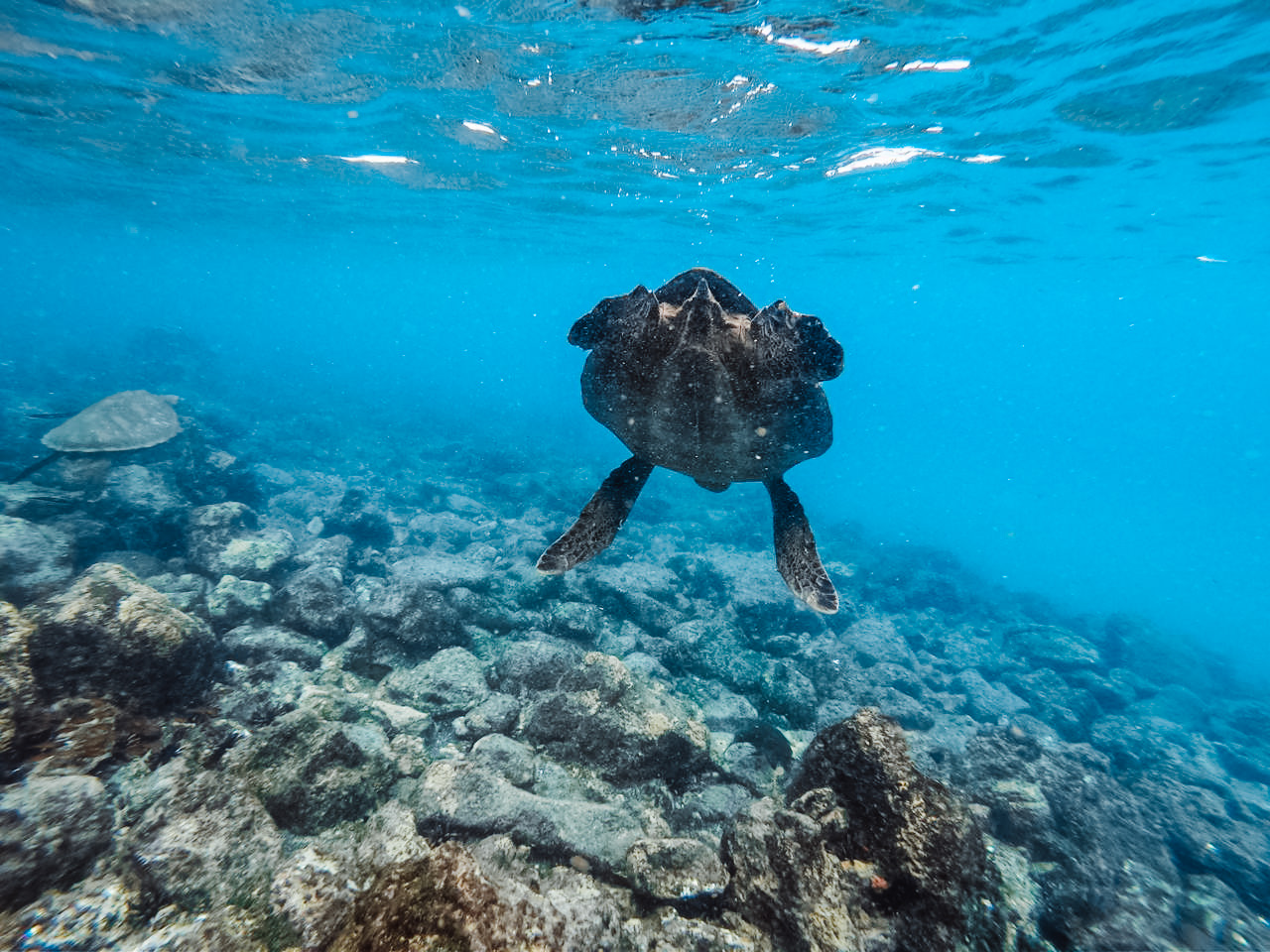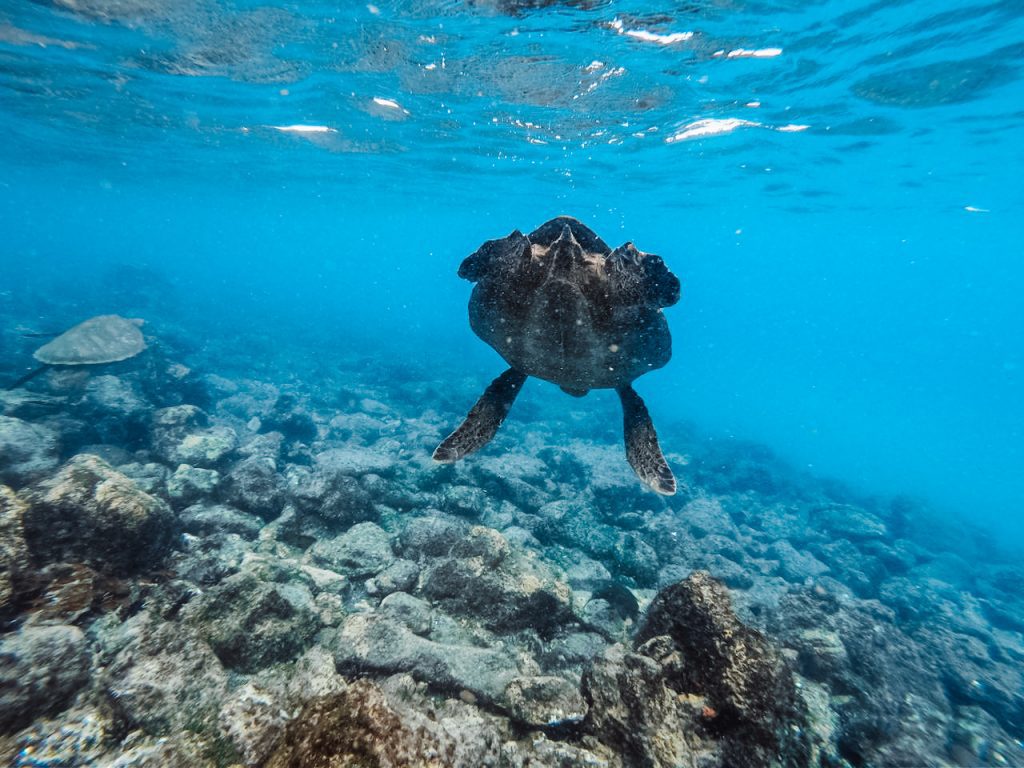 Snorkeling is the most popular activity in Pinzon Island, as you can get a chance to snorkel with penguins.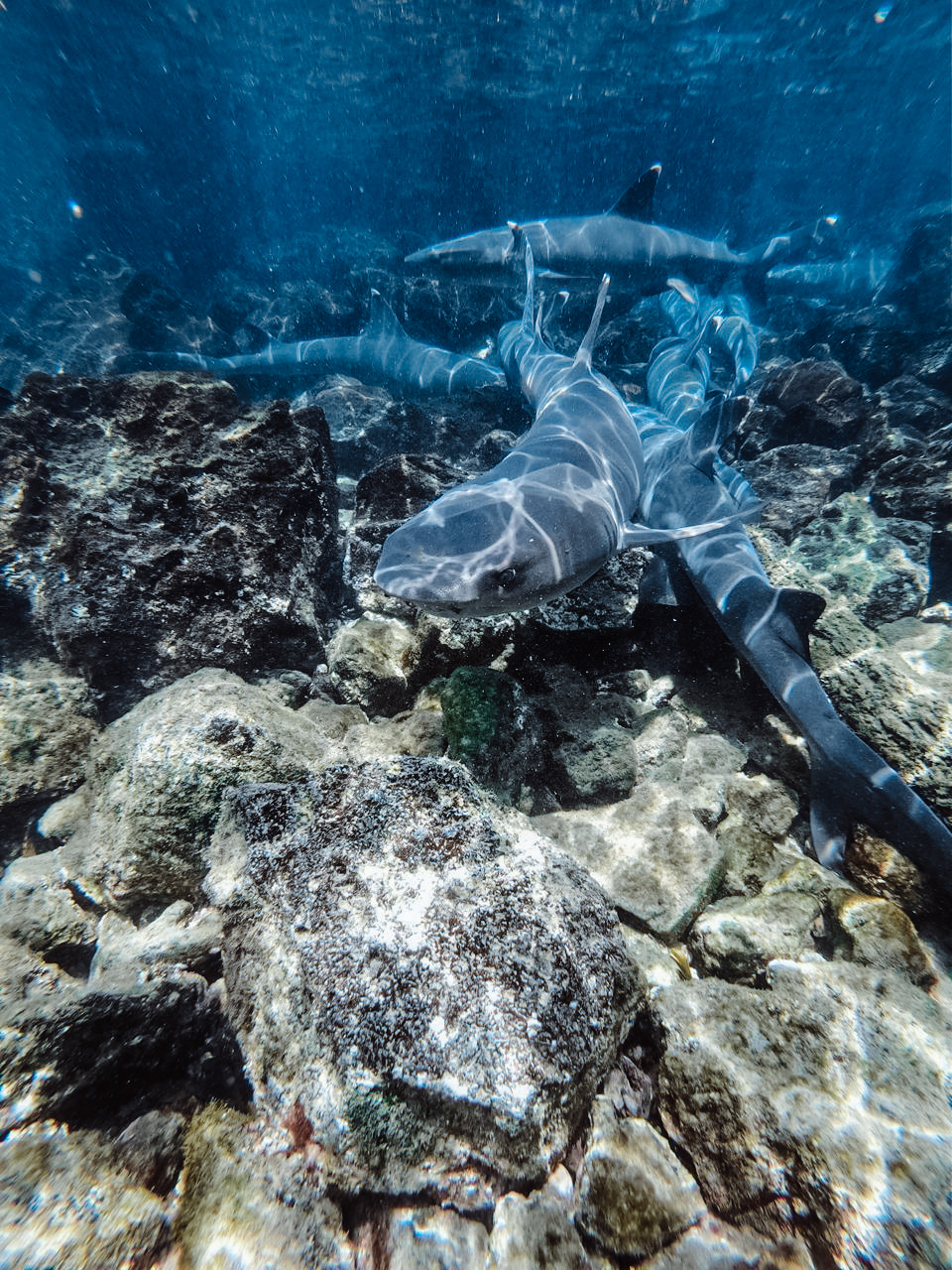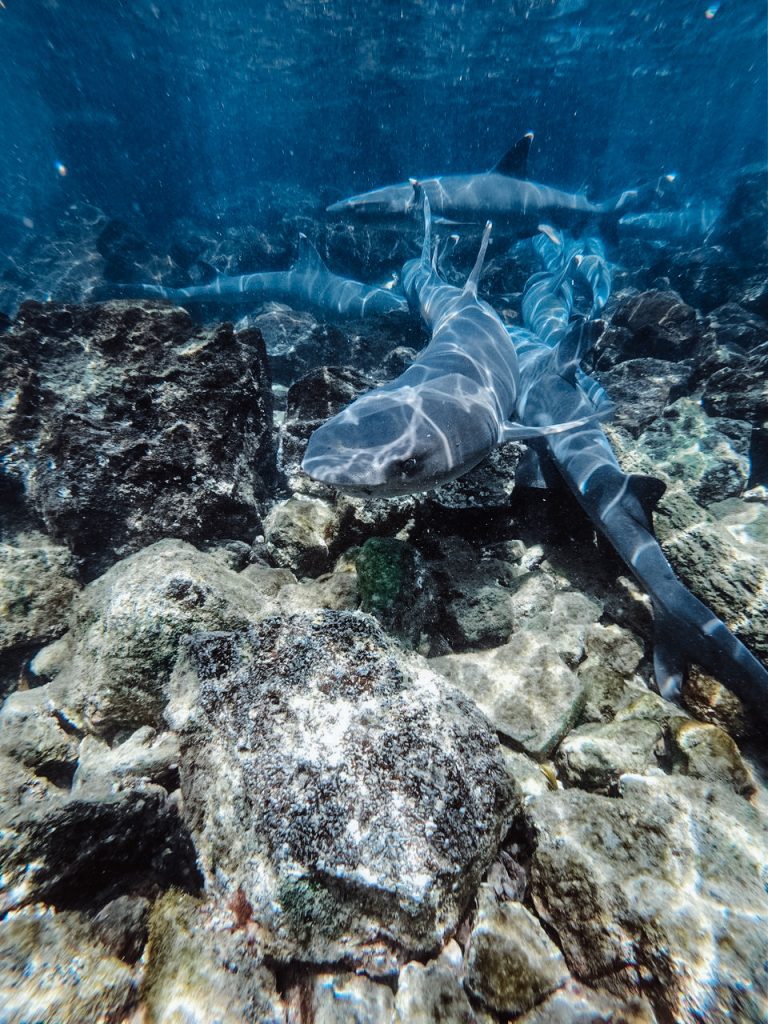 We were not lucky enough to spot a penguin during your snorkeling, yet, it was still a fantastic experience! It was the best snorkeling experience I have had in my life!
San Cristobal Island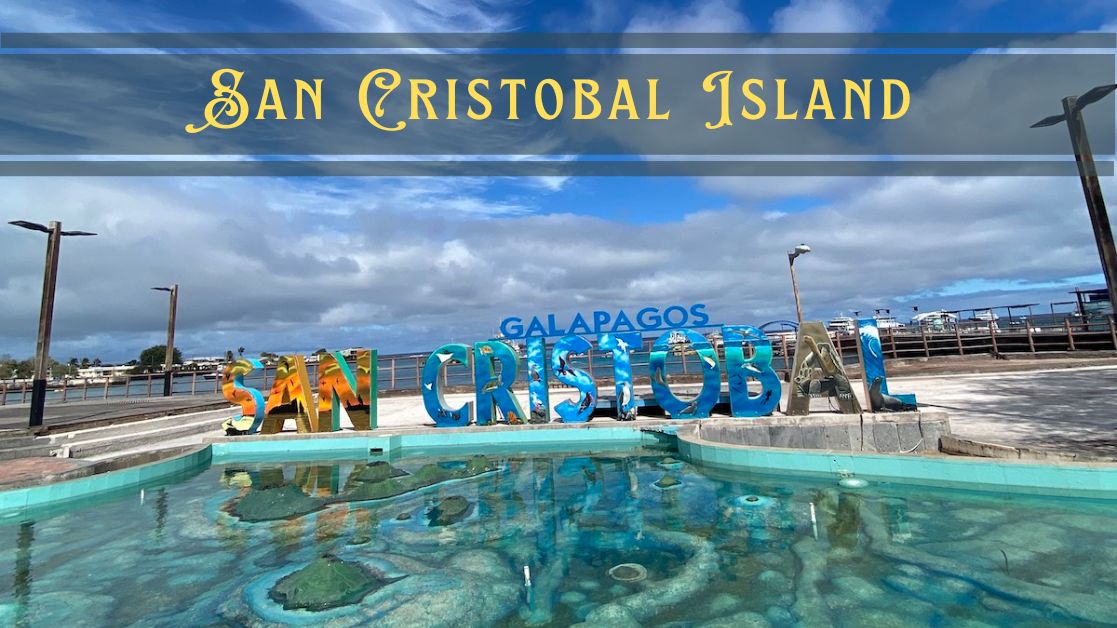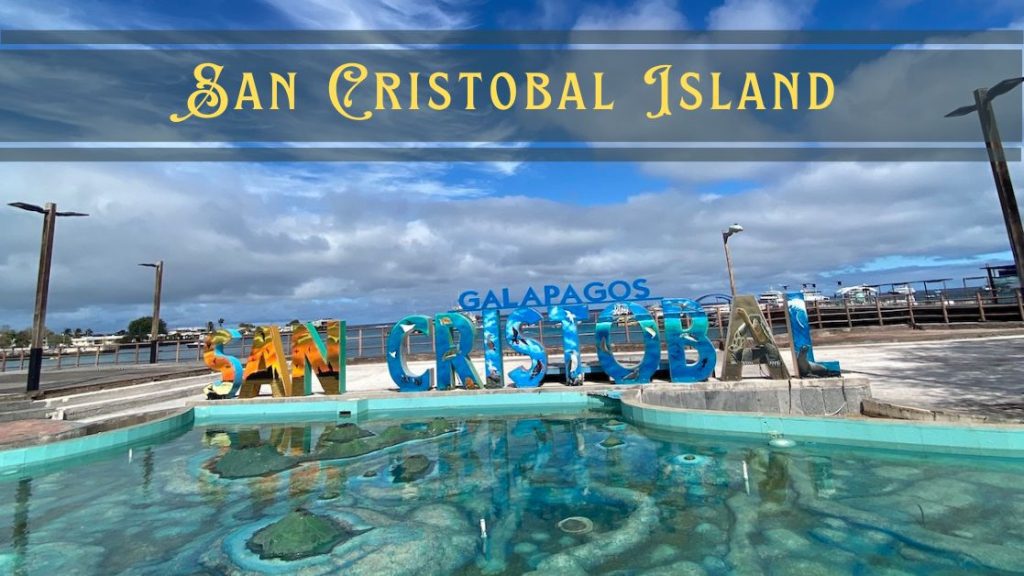 English Name: Chatham Island
San Cristobal is the easternmost island in the Galapagos archipelago, also home to one of its airports.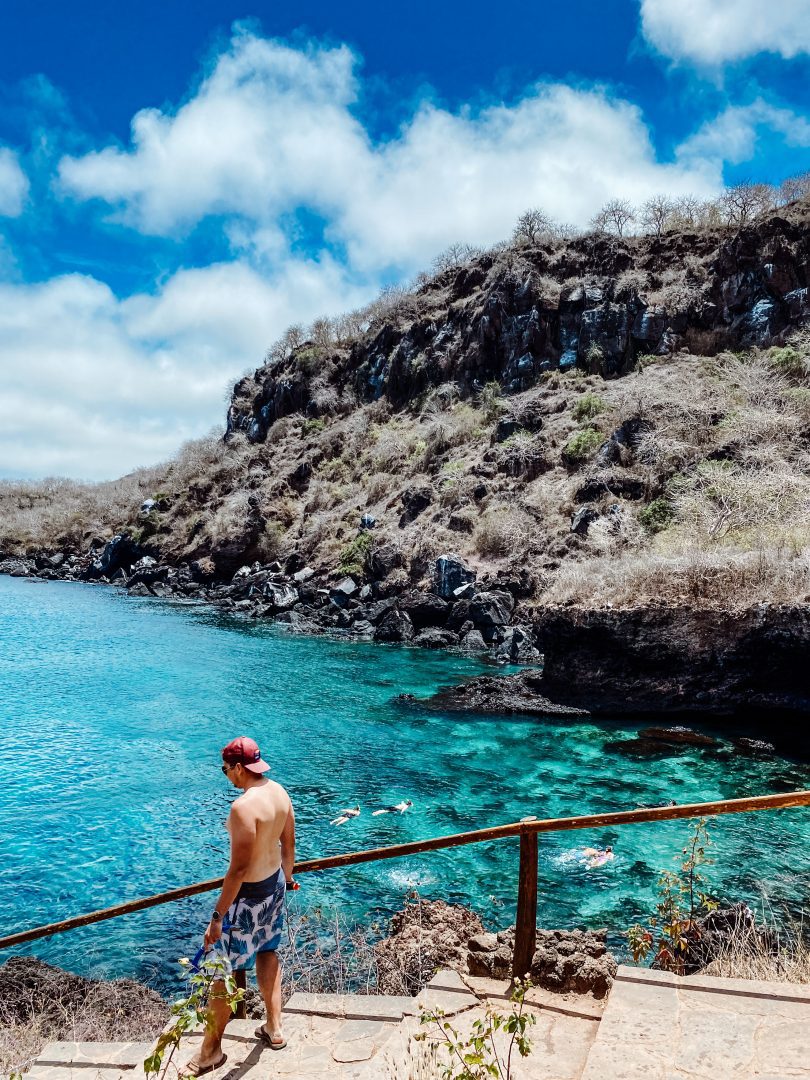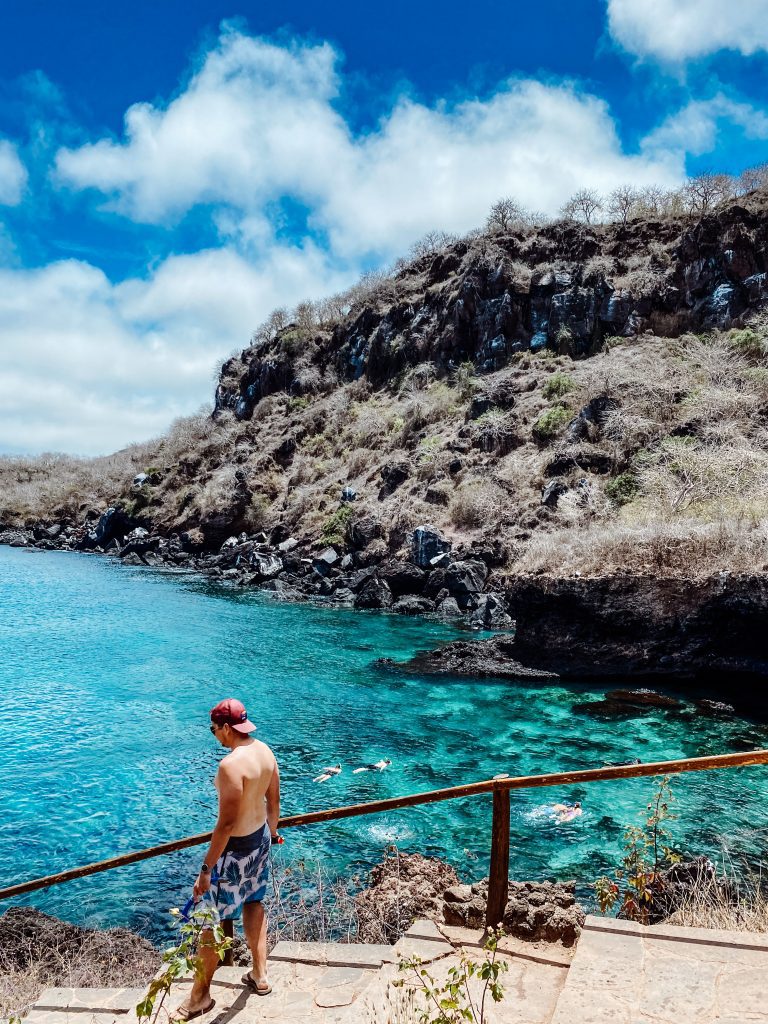 The island's name San Cristóbal is derived from St. Christopher, the patron saint of travelers.
The original English name of the island, Chatham, was given in honor of William Pitt, the first Earl of Chatham in England.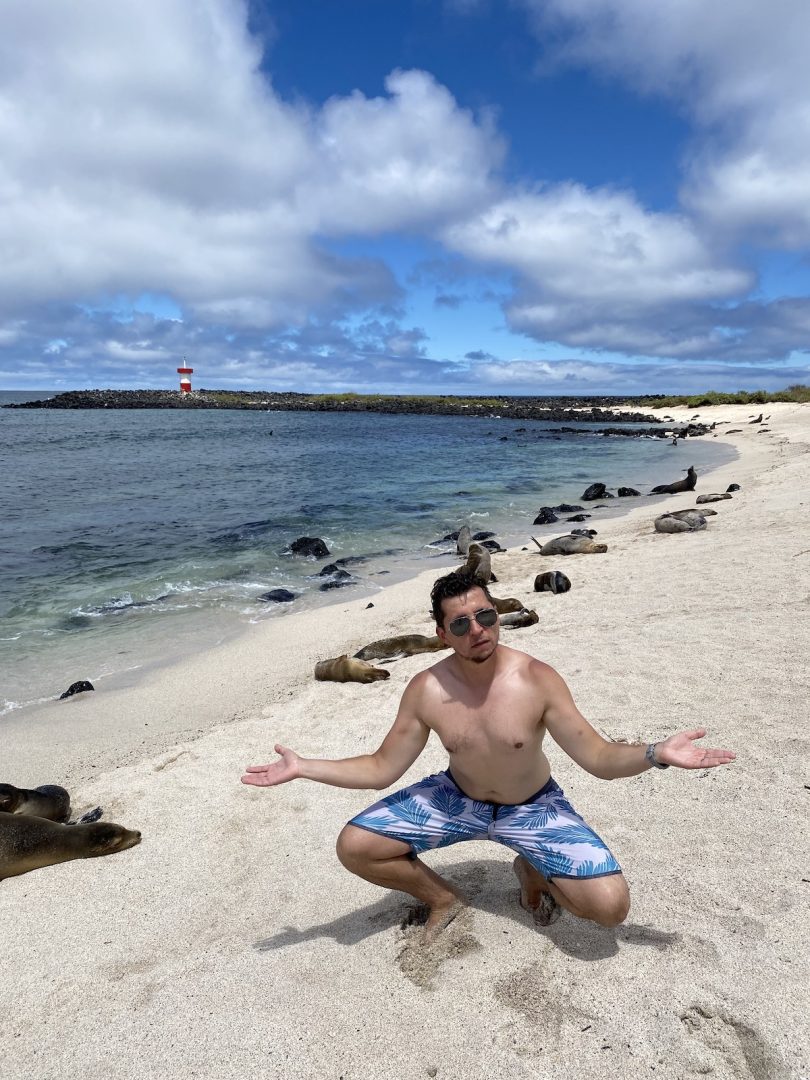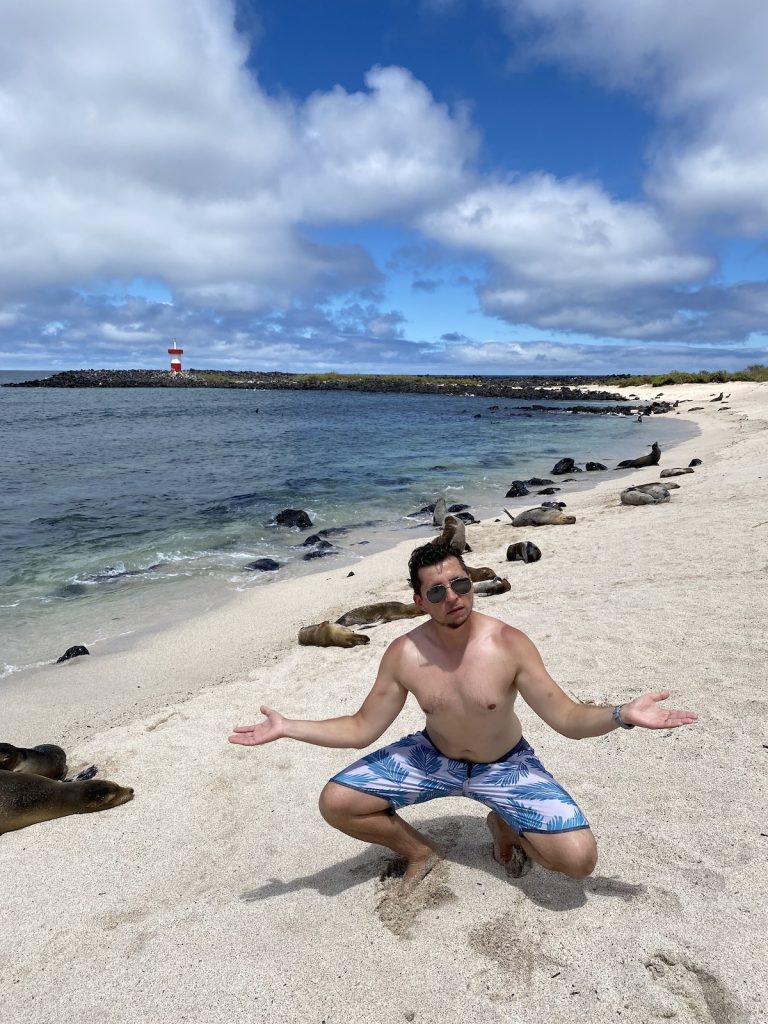 San Cristobal Island has many visitor sites — hiking, beach lounging, diving, and other water activities. Thus, San Cristobal is a popular destination for Galapagos tourists.
Santa Cruz Island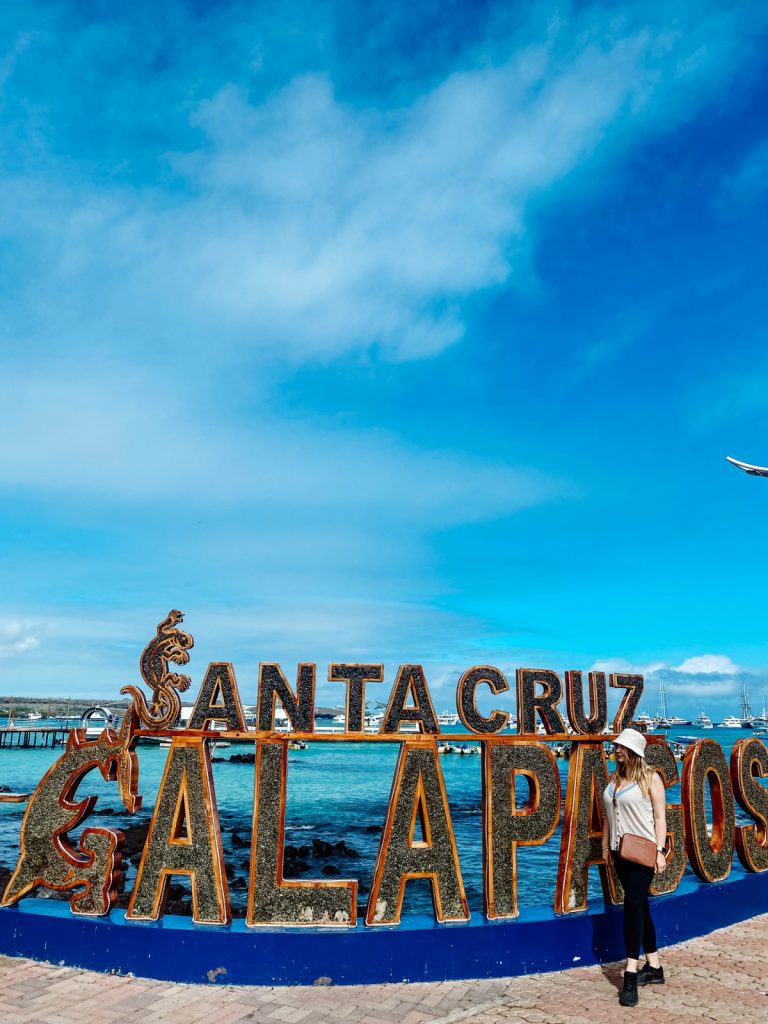 English Name: Indefatigable Island
Most Galapagos tourists arrive on Santa Cruz Island. Windswept pristine beaches, lush reserves, huge volcanic craters, and swimming holes with turquoise waters abound on the island.
The original English island name was in honor of the British warship HMS Indefatigable. The name was later changed to Santa Cruz, which means "Holy Cross" in Spanish.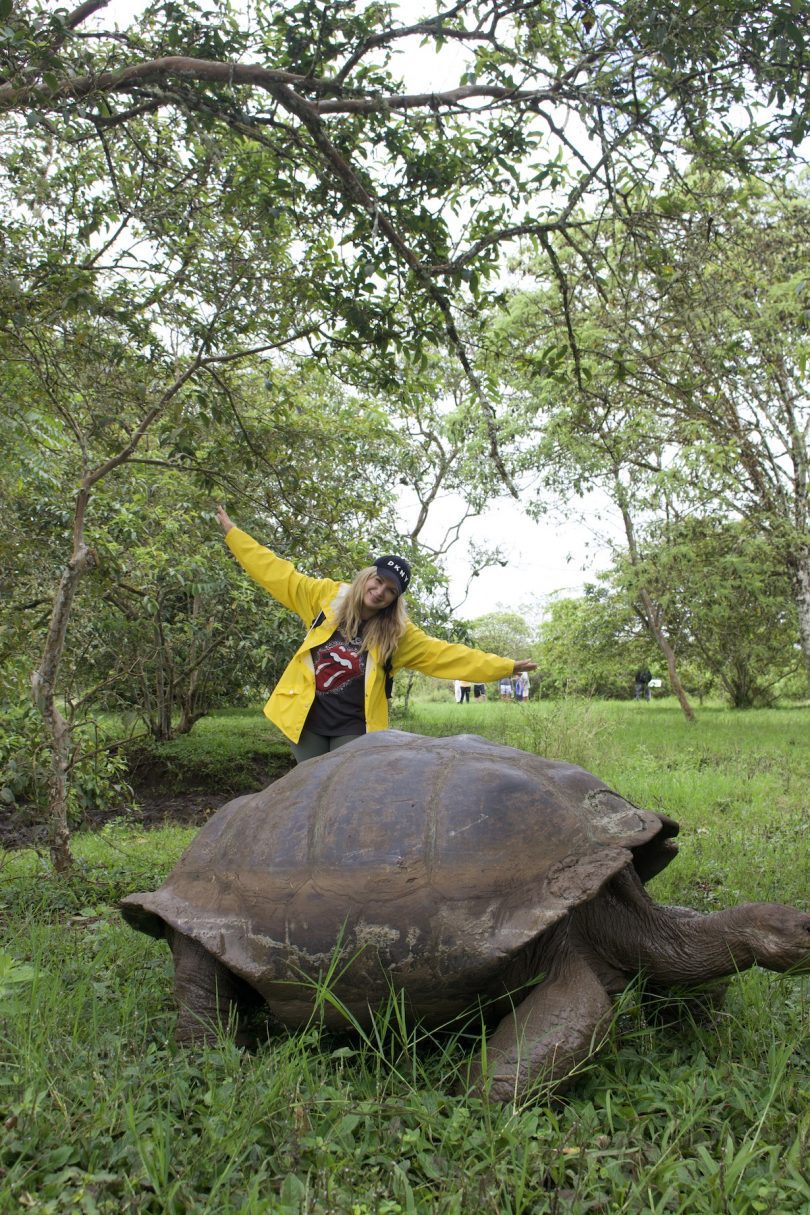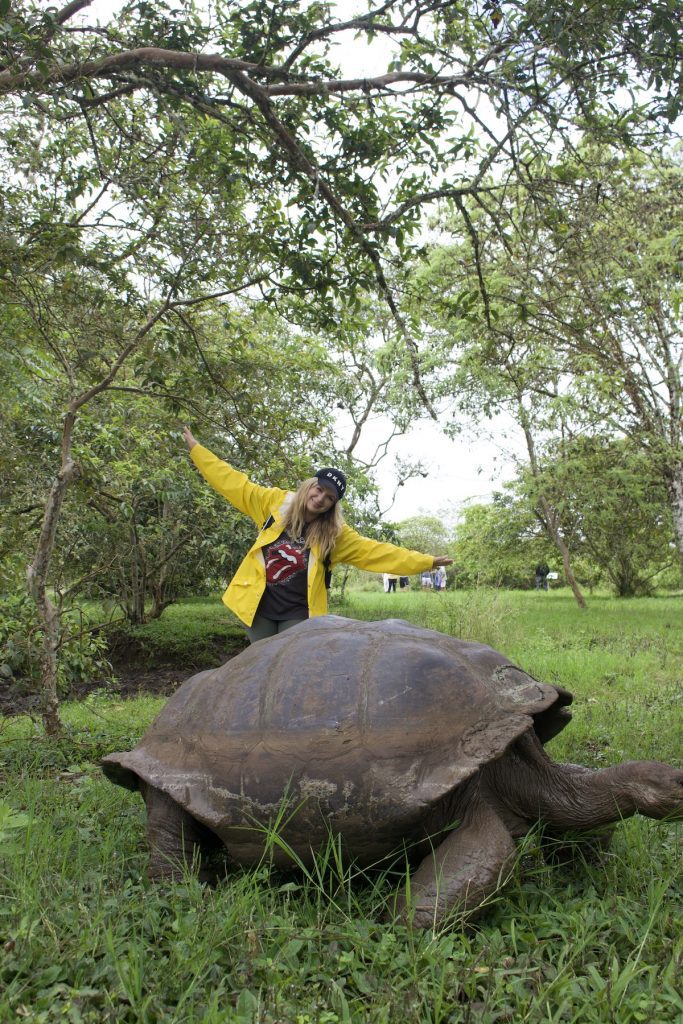 You can find some of the finest dive sites in Santa Cruz. We enjoyed diving with the abundant marine life in Punta Carrion. We spotted some eagle rays, scorpion fish, sea lions, turtles, white-tipped reef sharks, and schools of brightly colored reef fish.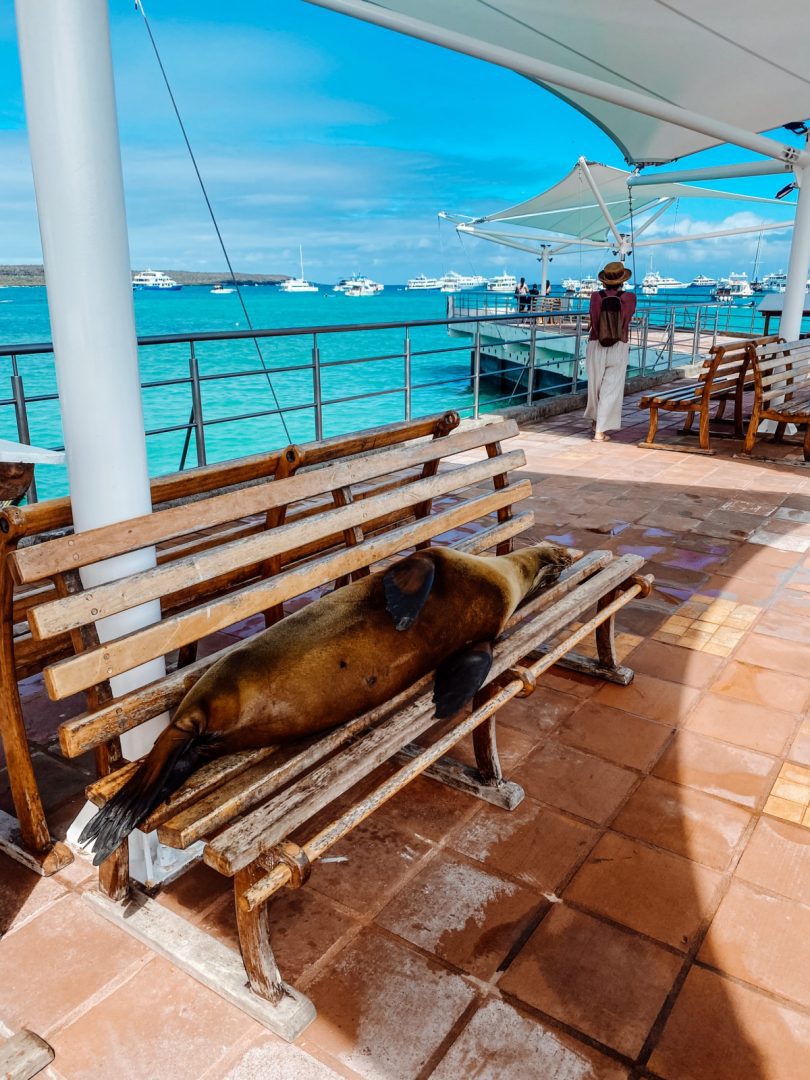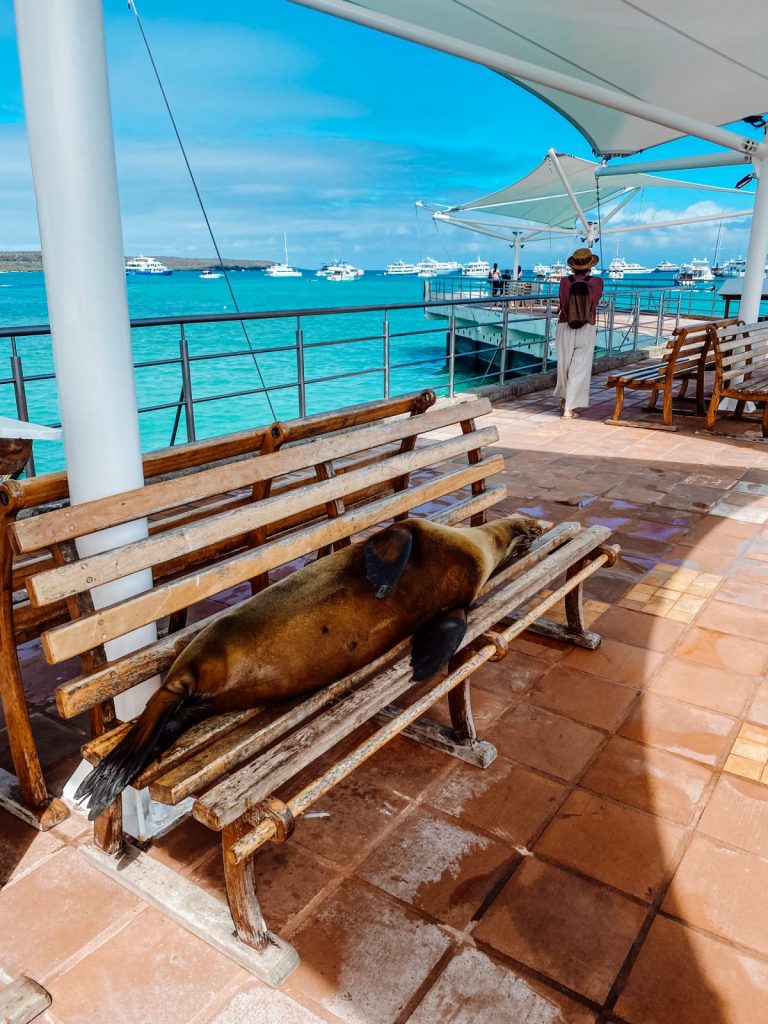 Gordon Rocks is the most popular dive spot in Santa Cruz, but it is ideal for intermediate and advanced divers.
Santa Fe Island
English Name: Barrington Island
The island of Santa Fe is stunning, with a clear blue water bay and massive prickly pear cactus forests. It has the most endemic wildlife species among the Galapagos Islands.
Barrington, the English name for Santa Fe Island, is named after Samuel Barrington, a former British Navy Admiral in the 1700s.
One of the popular activities to do in Sante Fe is snorkeling at Barrington Bay. We get to snorkel with some sea lions and sea turtles here. It was a fantastic experience, so always get your underwater cameras ready!
Marchena Island
English Name: Bindloe Island
Marchena Island is a lesser-known Galapagos destination. It's rarely visited, remote, and was only recently opened as a visitor attraction.
Marchena's English name was derived from an English ship captain John Bindloe. It was later changed to Marchena, named after Frey Antonio de Marchena, a Spanish monk who was one of the island's first visitors.
Punta Espejo is a great snorkeling spot in Marchena. The locals say you can spot Galapagos sharks here, but we were not lucky to see one during our visit. Still, we saw many other marine animals, like sea turtles and different fish species.
Pinta Island
English Name: Abingdon Island
Galapagos's northernmost main island, Pinta Island, is considerably isolated from the other islands.
The island was initially named after the Earl of Abingdon but was later changed to Pinta, derived after Columbus' ship The Pinta. 
Pinta Island is renowned for being the home of the iconic Galapagos tortoise, Lonesome George. Lonesome George was the last of the thriving Pinta race of giant Galapagos tortoises.
Genovesa Island
English Name: Tower Island
Genovesa is the remains of an ancient shield volcano. A long, flat crater was slowly formed by successive lava flows until one side of the caldera crumbled, which gave way for the water to enter. 
The name of the island originated from Genoa, the birthplace of renowned explorer Christopher Columbus.
Genovesa Island is known for its vast diversity of birds. This place is a bird's paradise! We spotted Red-footed and Nazca boobies in the area. The Short-eared Owls were also amazing to watch as they camouflaged against the rocks. We also saw a swarm of Storm Petrels, Galapagos swallows, and doves.
Santiago Island
Secondary Name

: San Salvador Island

English Name

: James Island
Santiago Island was initially named James Island after England's King James II. Two shield volcanoes that overlap each other have created Santiago Island. As a result, surreal landscapes of black lava stretch across the island, creating unique forms and patterns.
Walking on the trail in Puerto Ergas offered us up-close views of compacted volcanic ash and black basaltic lava terrain. However, the Galapagos Fur Seal Grottos is the highlight of our trip here.
Santiago Island is home to groups of Galapagos Fur Seals, who appear to enjoy the island's shade and ecosystem.
Divers enjoy most of Santiago Island as there are plenty of dive spots to explore, such as Bainbridge Rocks, Cousin Rocks, Beagle Rocks, and Albany Islet. 
Fernandina Island
English name: Narborough Island
Fernandina is the third largest and youngest of the islands. It is the most volcanically active of the Galapagos Islands because it is located at the center of the hot spot that formed the Galapagos Islands.
Ambrose Cowley, a British buccaneer, named Fernandina Island in 1684. He chose the name Narborough in honor of Sir John Narborough, an English naval commander of the time. The island's Spanish name, Fernandina, commemorates King Fernando of Spain, who sponsored Christopher Columbus' voyage.
Punta Espinosa is the only visitor site on Fernandina Island. Because the island is inhabited, it is so pristine that you will enjoy the serenity of the surroundings and be amazed by it.
We walked through the boardwalk and enjoyed the sights of mangroves, lava rock, and bunches of cacti. We have spotted some penguins, seals, and blue-footed boobies, too.
Galapagos Minor Islands and Islets
Aside from the main islands, the Galapagos archipelago has numerous minor islands and islets. Most of these minor islands use old English names.
Now that you have a glimpse of the different islands of the Galapagos archipelago, you can start making your itinerary for your holiday trip.
While every island in the archipelago is worth seeing, you can only visit what you can with your time and budget. Plan your vacation now and make an exciting and memorable Galapagos journey.