Otavalo is located in Imbabura province in northern Ecuador. The Imbabura volcano, which is visible from the town, is surrounded by beautiful hills and mountains. It is home to the Otavalos, a group of indigenous Andean mountain people. I really loved the city's indigenous vibe.
The majority of visitors come to Otavalo for a day tour just for visiting Otavalo's famous indigenous market: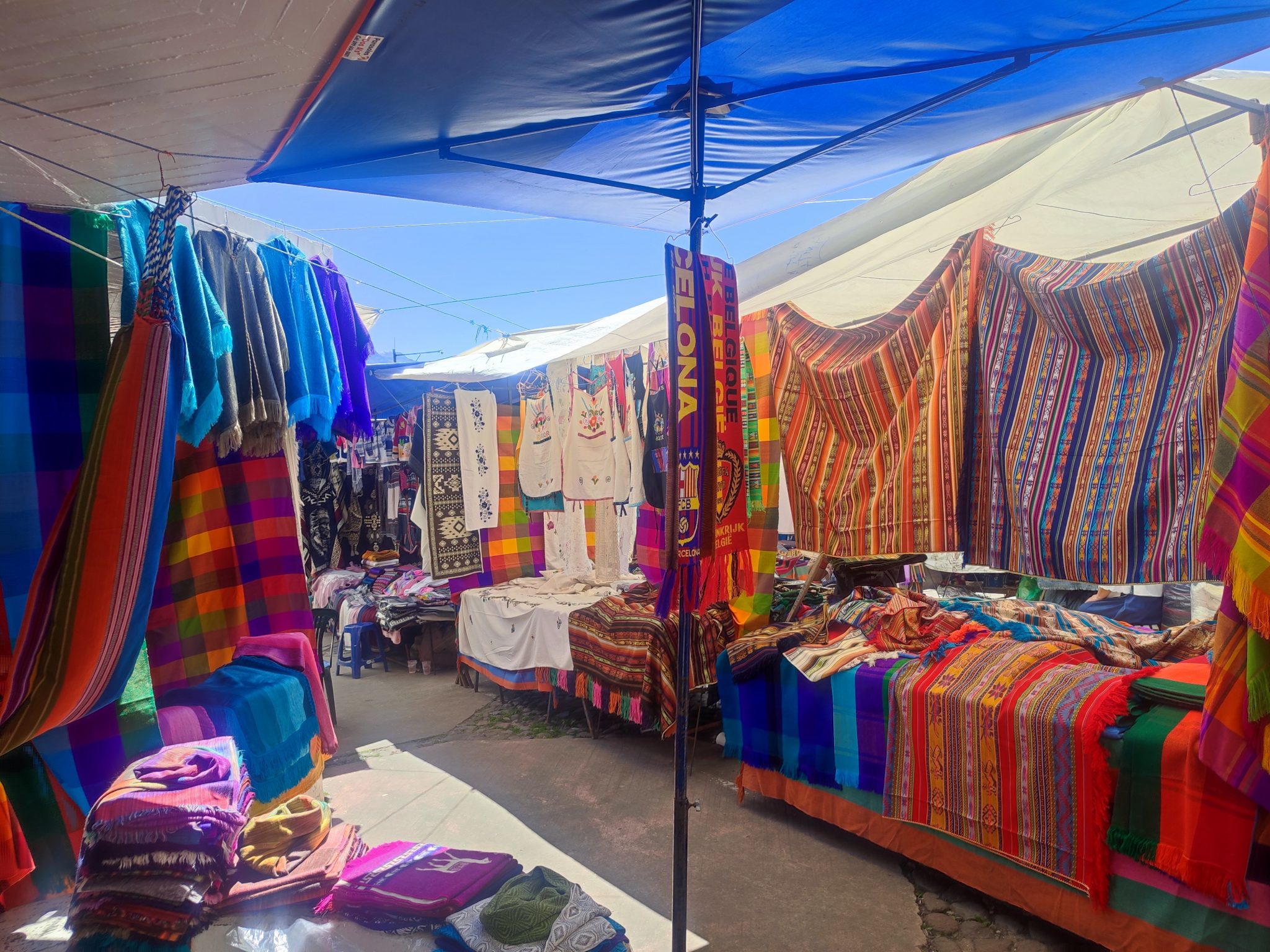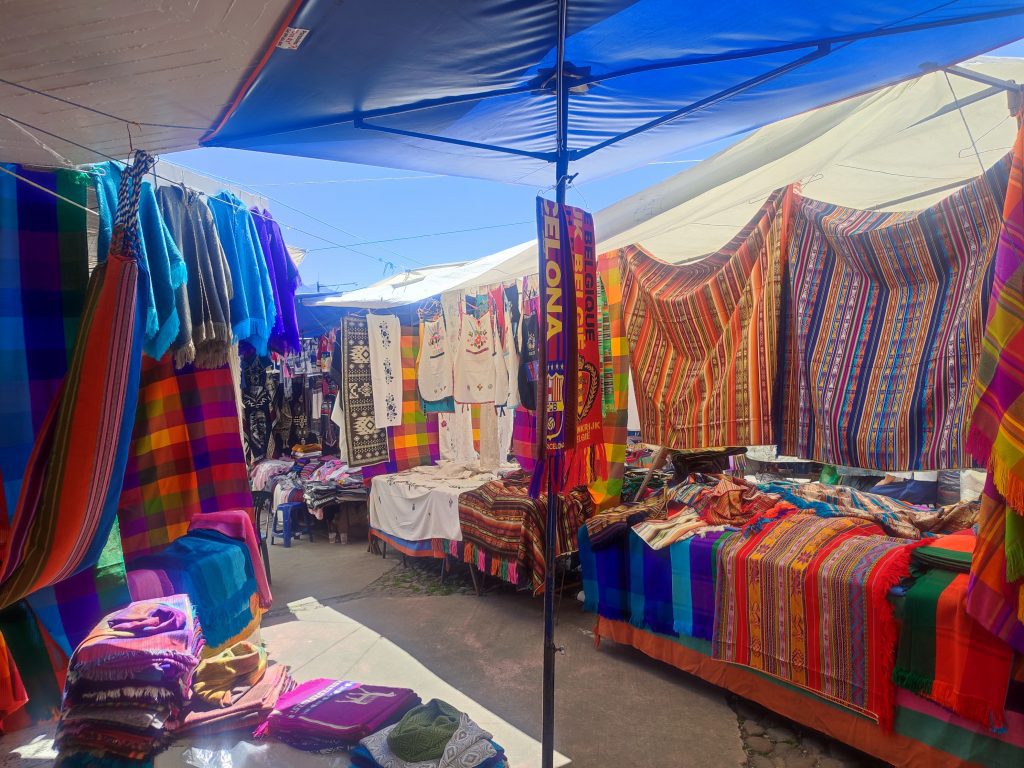 However, this is insufficient to see much of the scenery that the surrounding areas have to offer. There are so many more things to do in Otavalo.
We stayed in Otavalo for three days and have not regretted it.
It was one of the cities we visited during our 15-day self-drive trip to Ecuador Mainland.
What To Do in Otavalo, Ecuador?
You will find South America's largest traditional market in Otavalo as the main thing to do in the city. However, there are also other interesting sights to explore. Check out the places we visited when we were in Otavalo.
Laguna de Cuicocha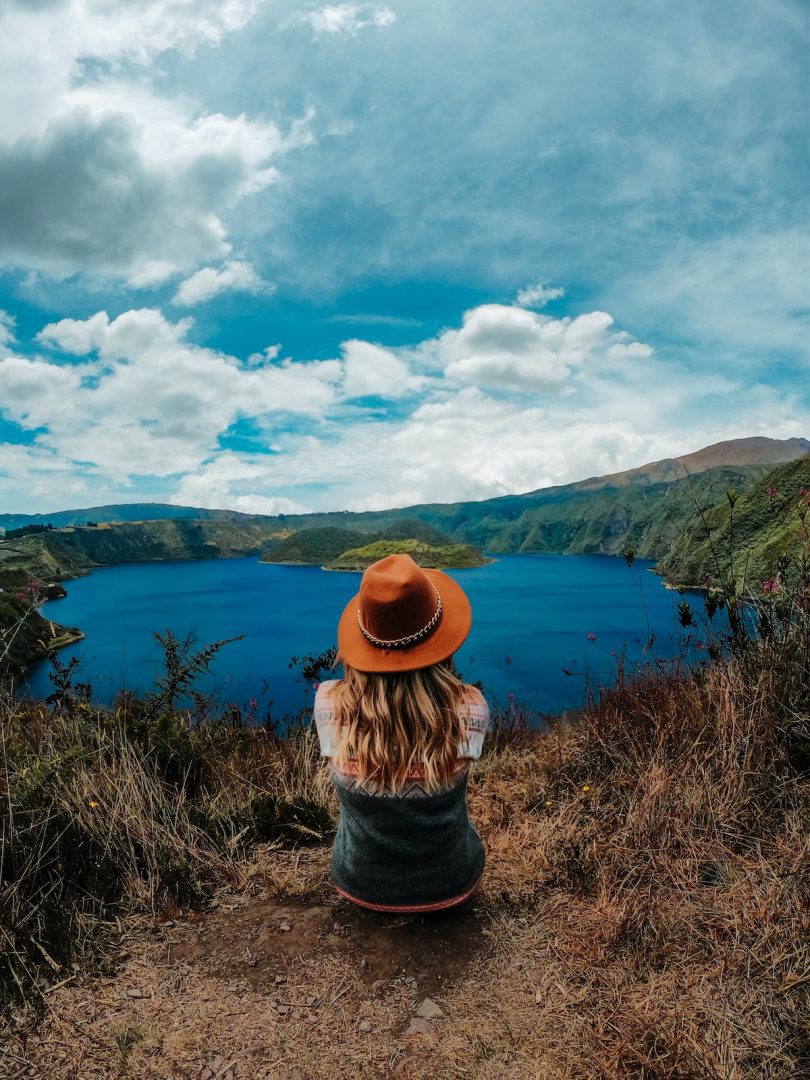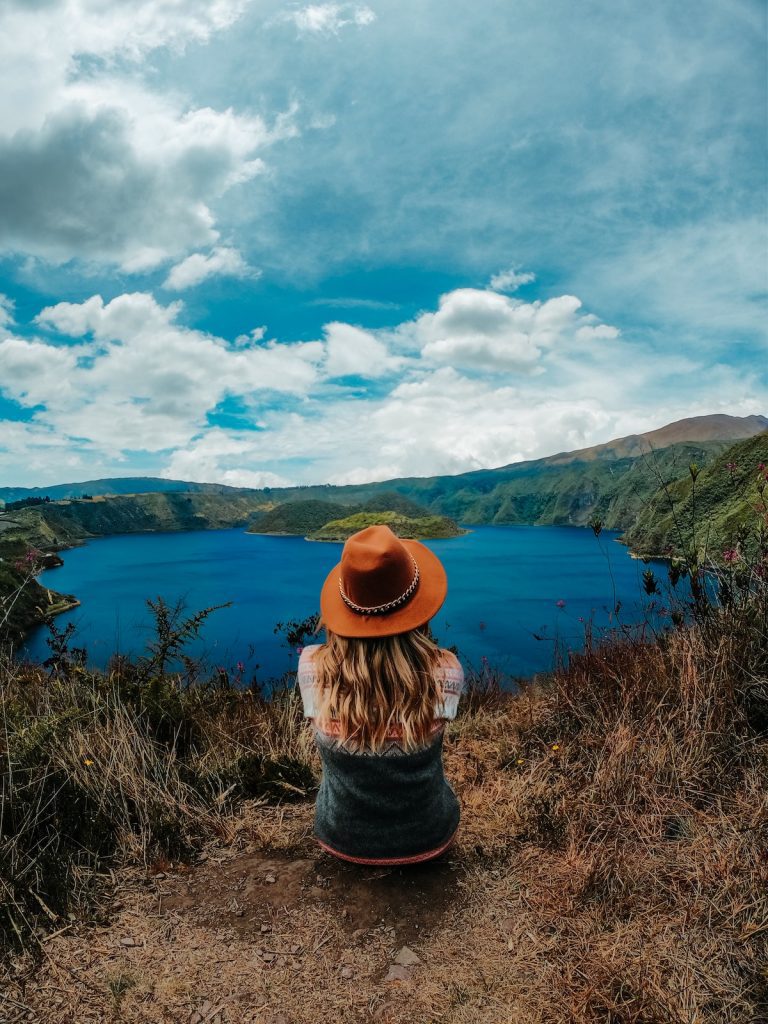 Situated at the foot of Cotacachi Volcano, Laguna de Cuicocha is a crater lake with a guinea-pig-shaped island in the middle, Cuicocha. You can reach Cuicocha by riding a bus from Otavalo and taking a taxi to take you to the crater lake. Getting back to town would be difficult as it is hard to hail a cab from the crater lake. We suggest asking your taxi driver in advance if they could pick you up after you hike. We drove there, it was about 45 mins from our beautiful hotel.
Laguna de Cuicocha is absolutely a must-see in Otavalo! The loop is easy and provides stunning views.
You will see different flora and fauna around the lake. There are also boats in the area that you can rent if you want to experience the lake's surface.
Visit Otavalo Market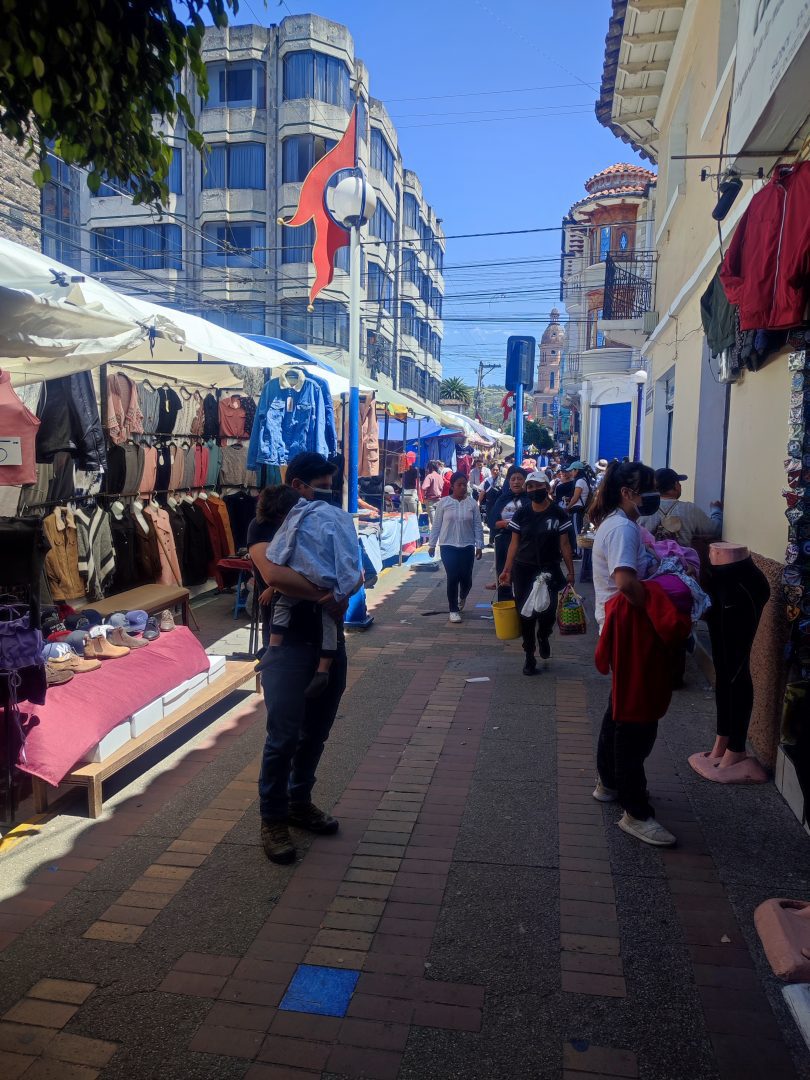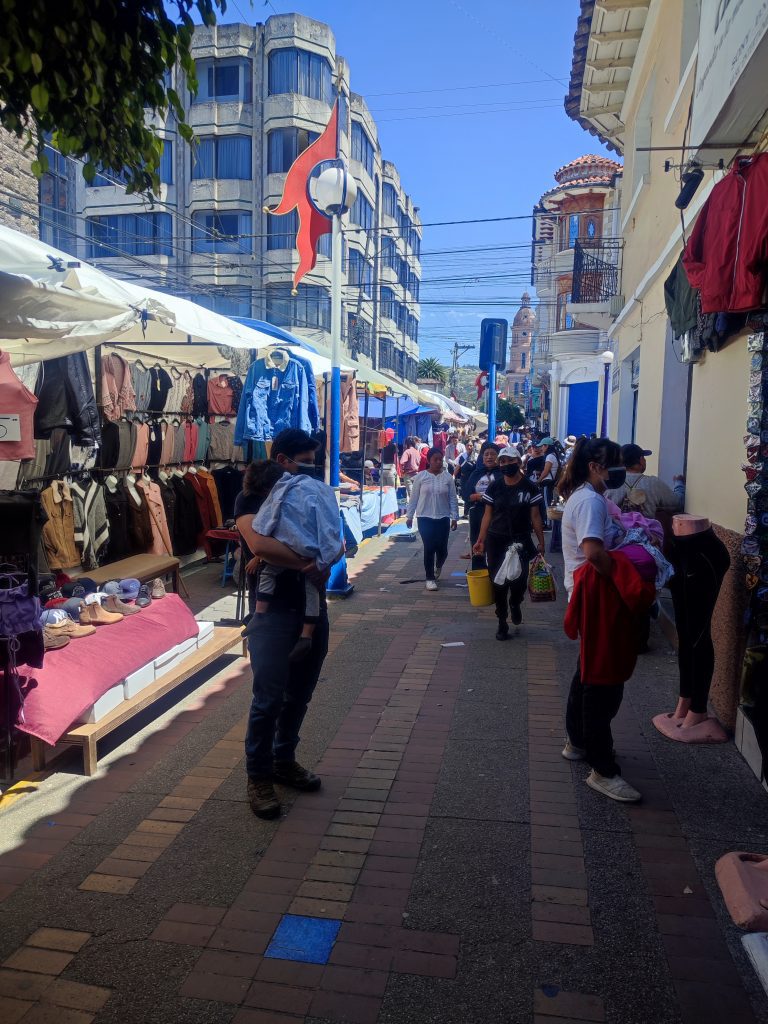 #1 attraction and thing to do in Otavalo is visit their traditional market. Tourists flock to Otavalo Market on Saturdays, which is when it is busiest. The market is open every day, but Saturday is known as market day, and on this day, the market spreads out from Plaza de Ponchos and almost completely occupies the town center.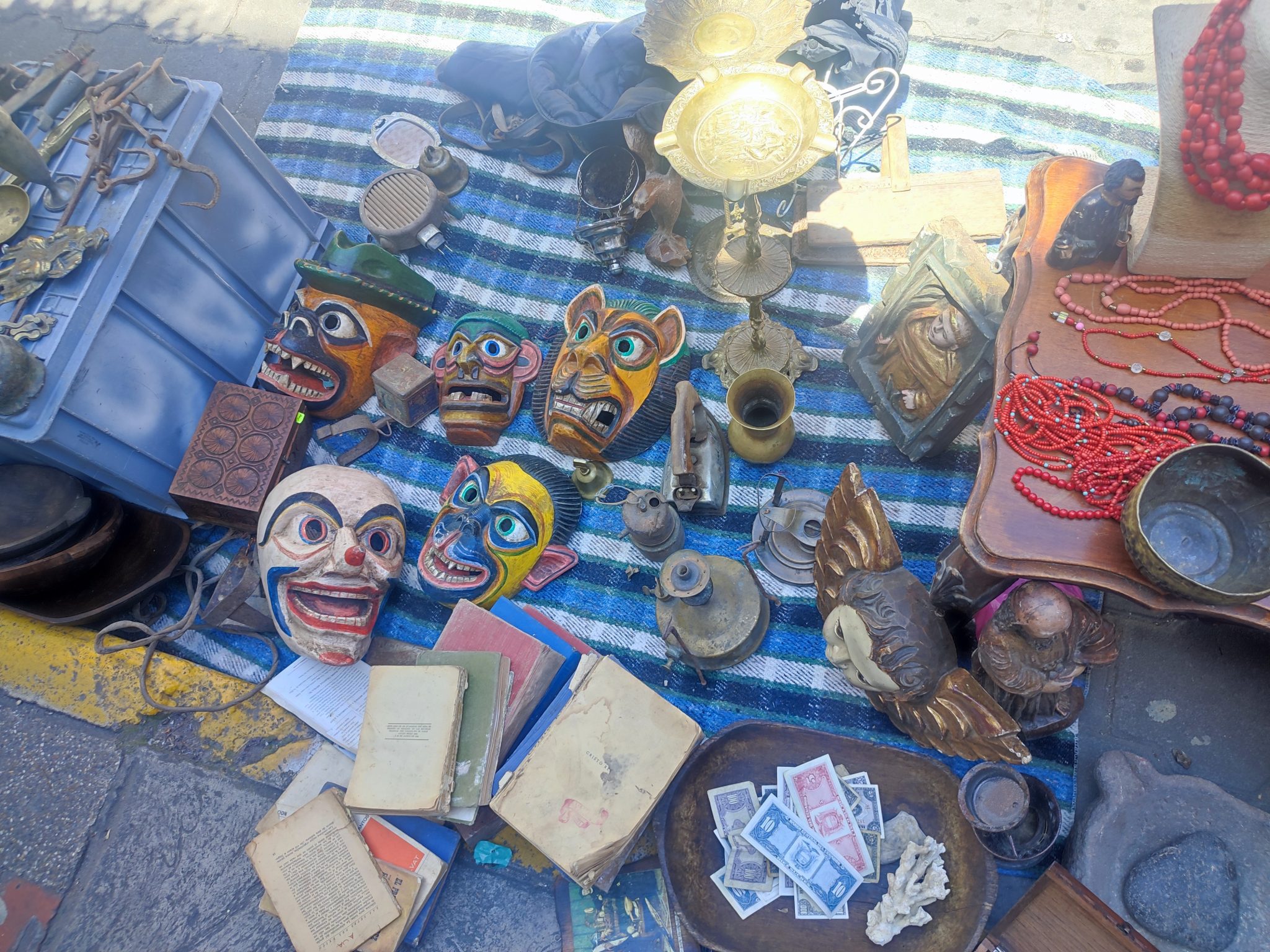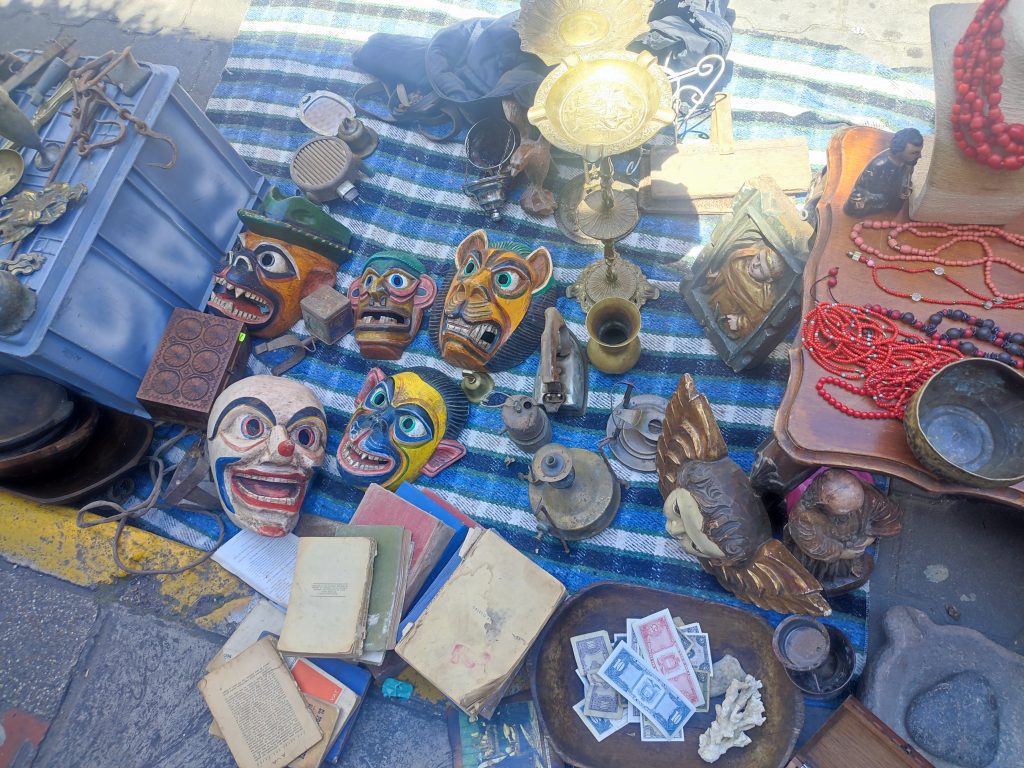 You will find stalls selling colorful shawls, sweaters, ponchos, and other handicrafts at good prices. Since this is a market, haggling is common here so better equip yourself with basic Spanish and hone your haggling skills.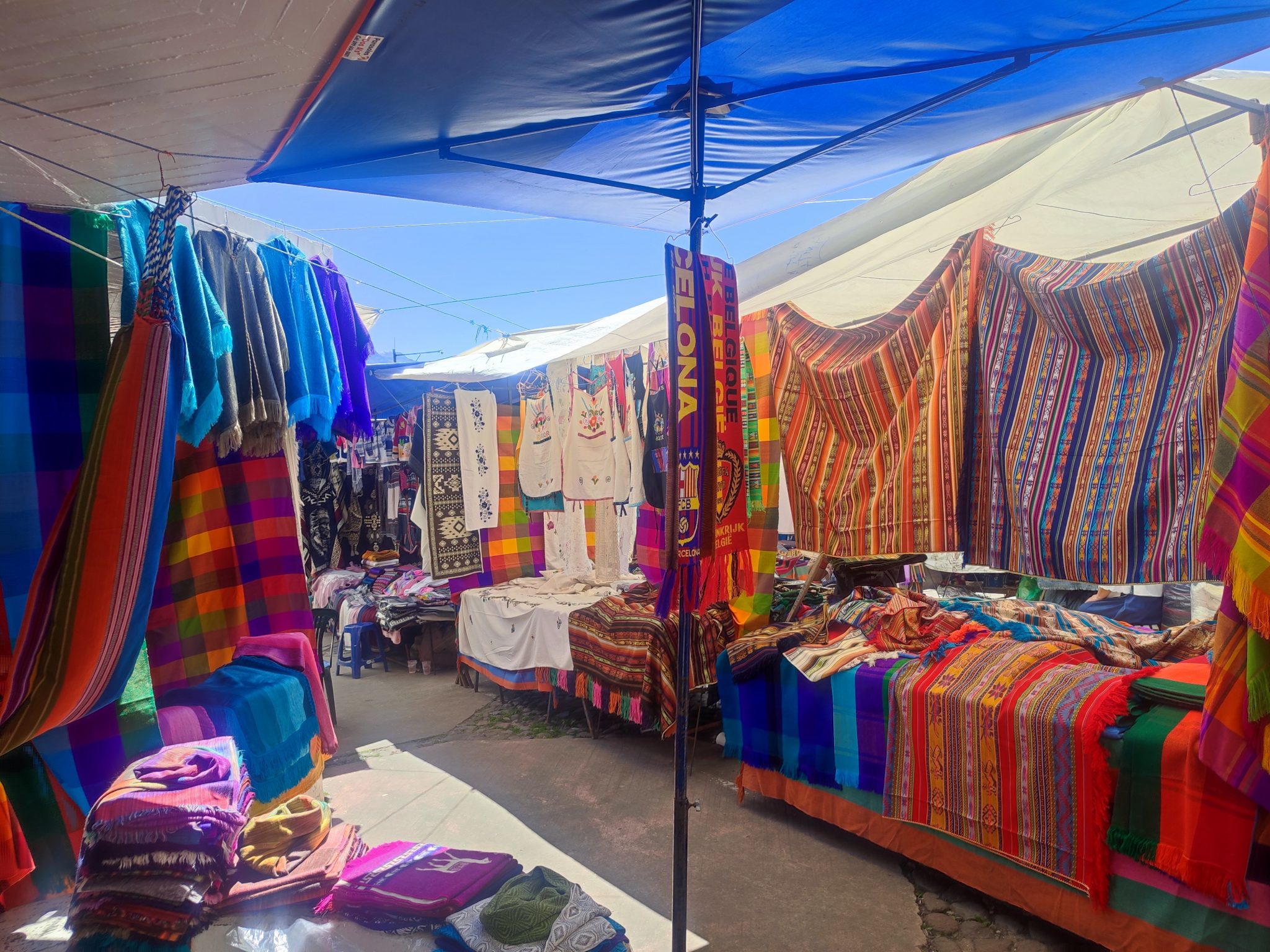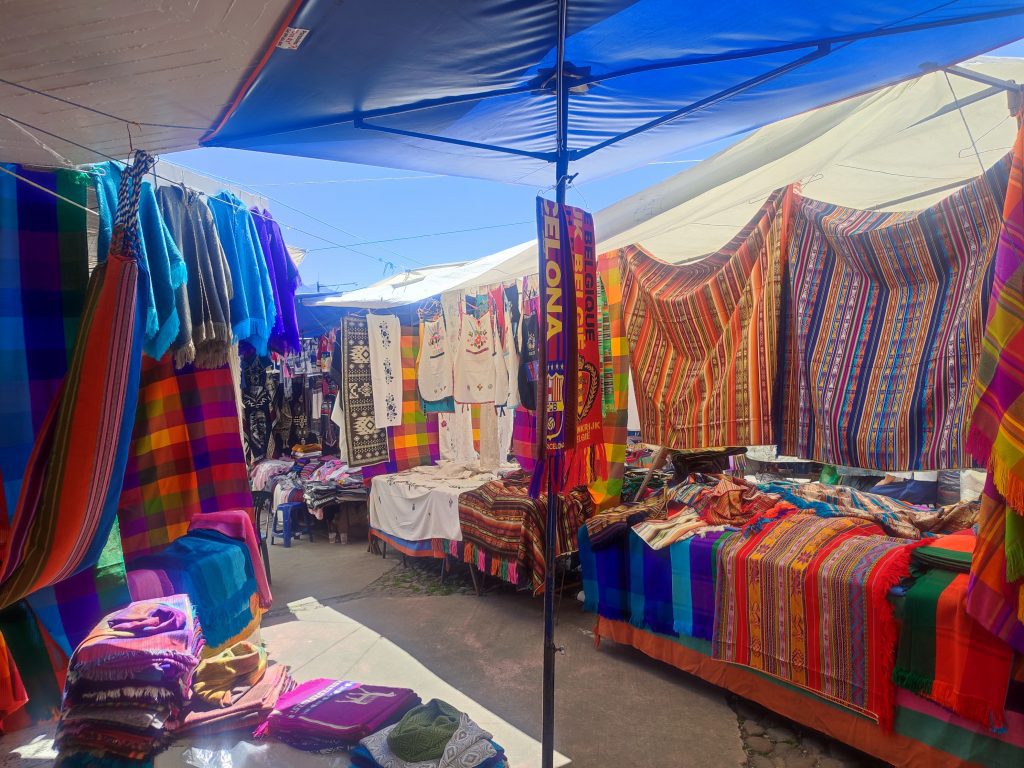 If you are not into buying anything, you can just stroll around the market and enjoy the sight of local people coming in and out of the market. Otavalos holds to their culture and tradition despite these modern times. You will find locals wearing their traditional clothing and men with braided long hair.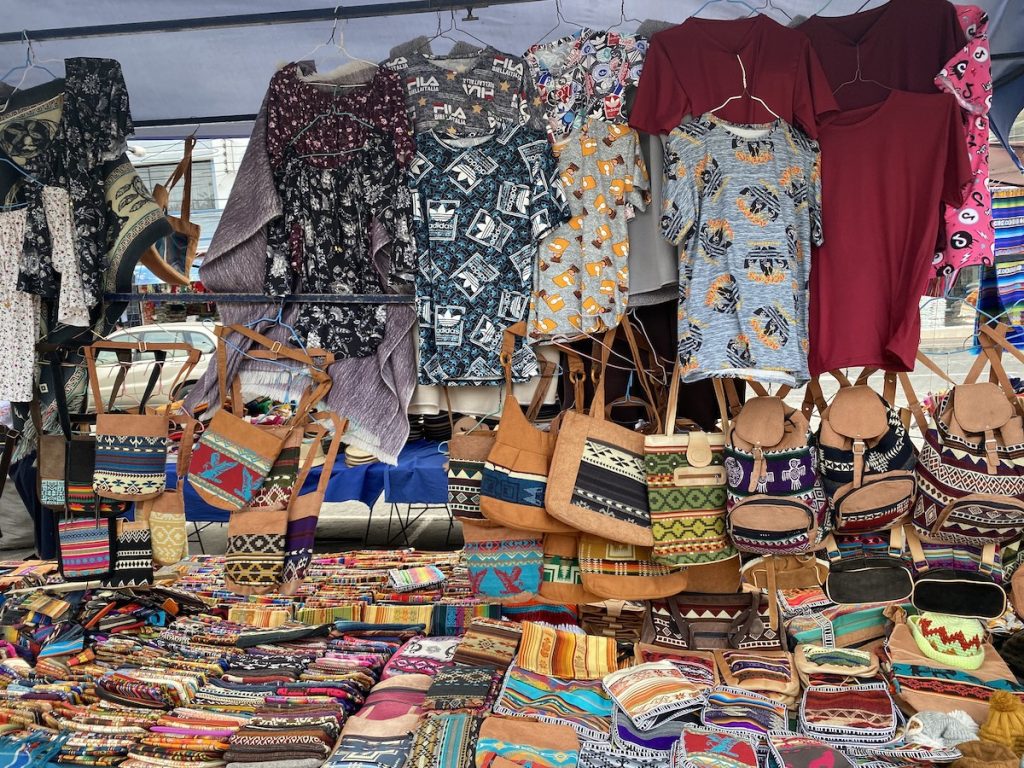 Personally, I did not find the market attractive. Most of the vendors resell the same items so it's basically mass-market and nothing was unique. Look at the picture… Adidas? Bart Simpson? TikTok logo??? Does not look that authentic… maybe it's different on Saturdays.
Honestly, I would not say that visiting this market is the best thing to do in Otavalo, but there are more things to see!
Cascada de Peguche (Peguche Waterfall)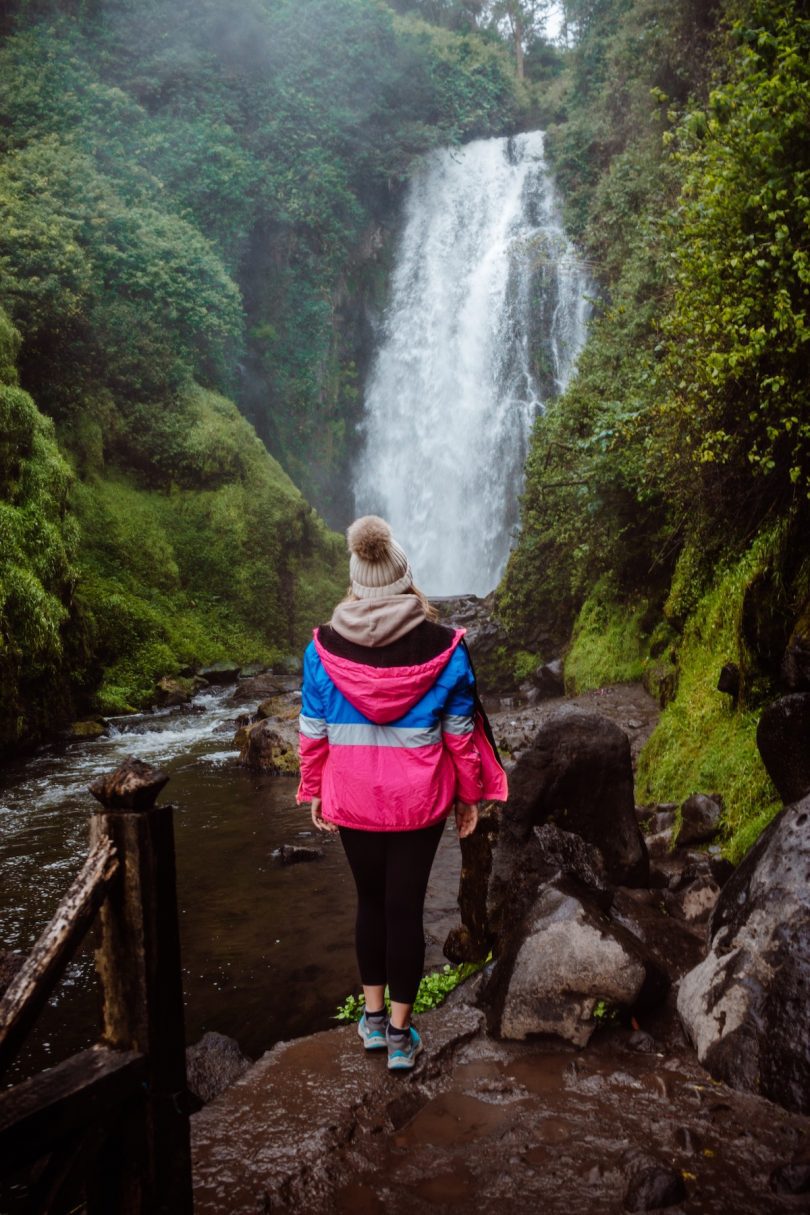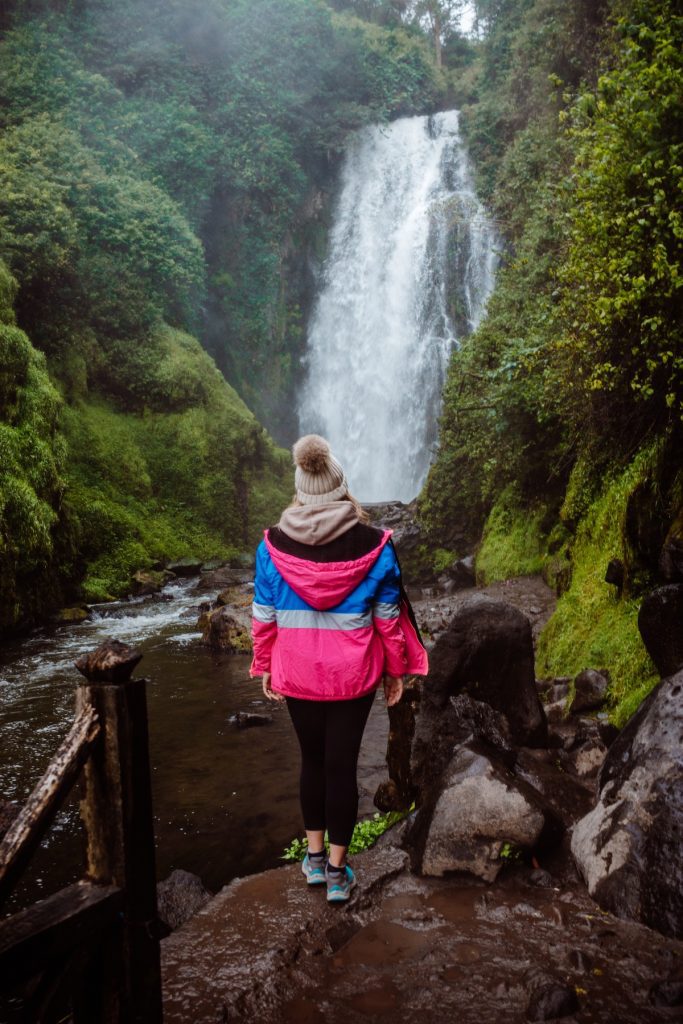 Cascada Peguche is a 45-minute walk from Otavalo town center. If you are not up for some walking, you can take a taxi or a bus.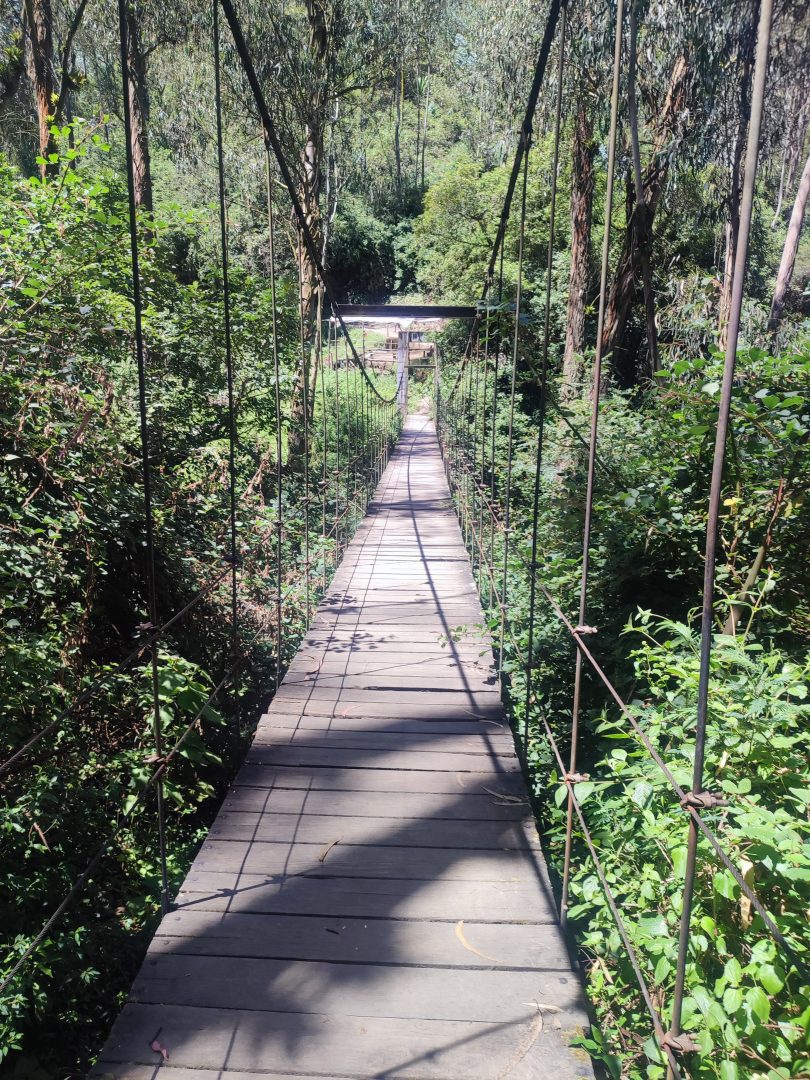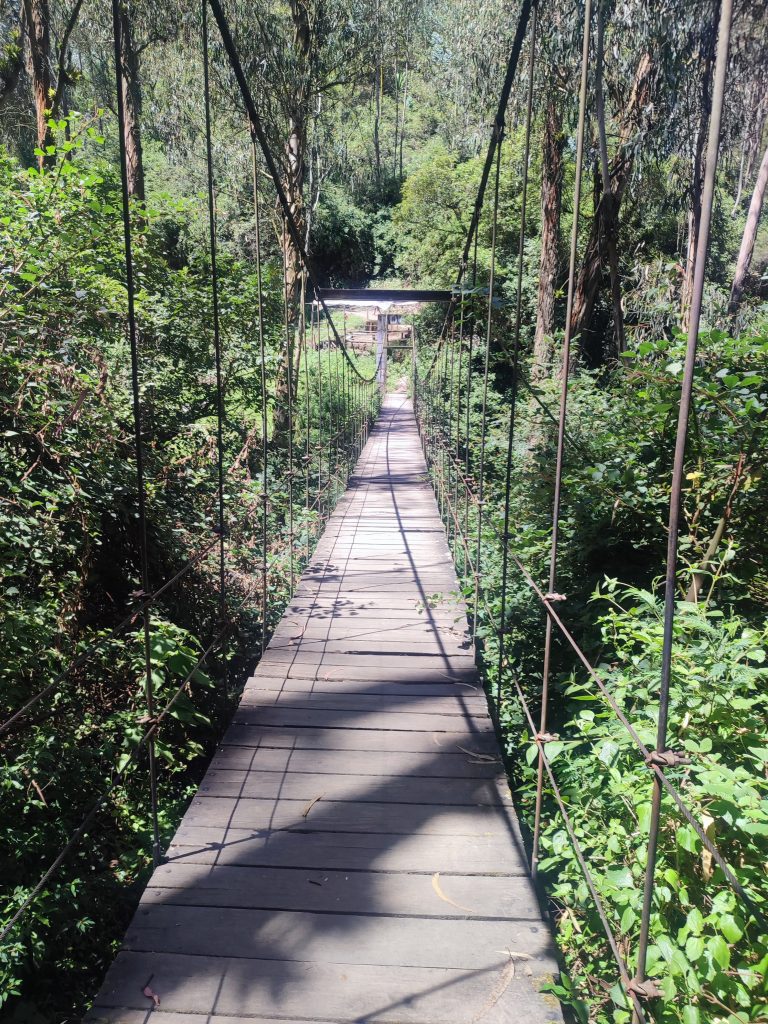 There is a voluntary entrance fee to the Peguche Waterfalls, a dollar or two is what's usually given. The trail going to the majestic falls is well-maintained. There are luscious eucalyptus trees along the way. You may also notice a small artisan museum next to the waterfalls.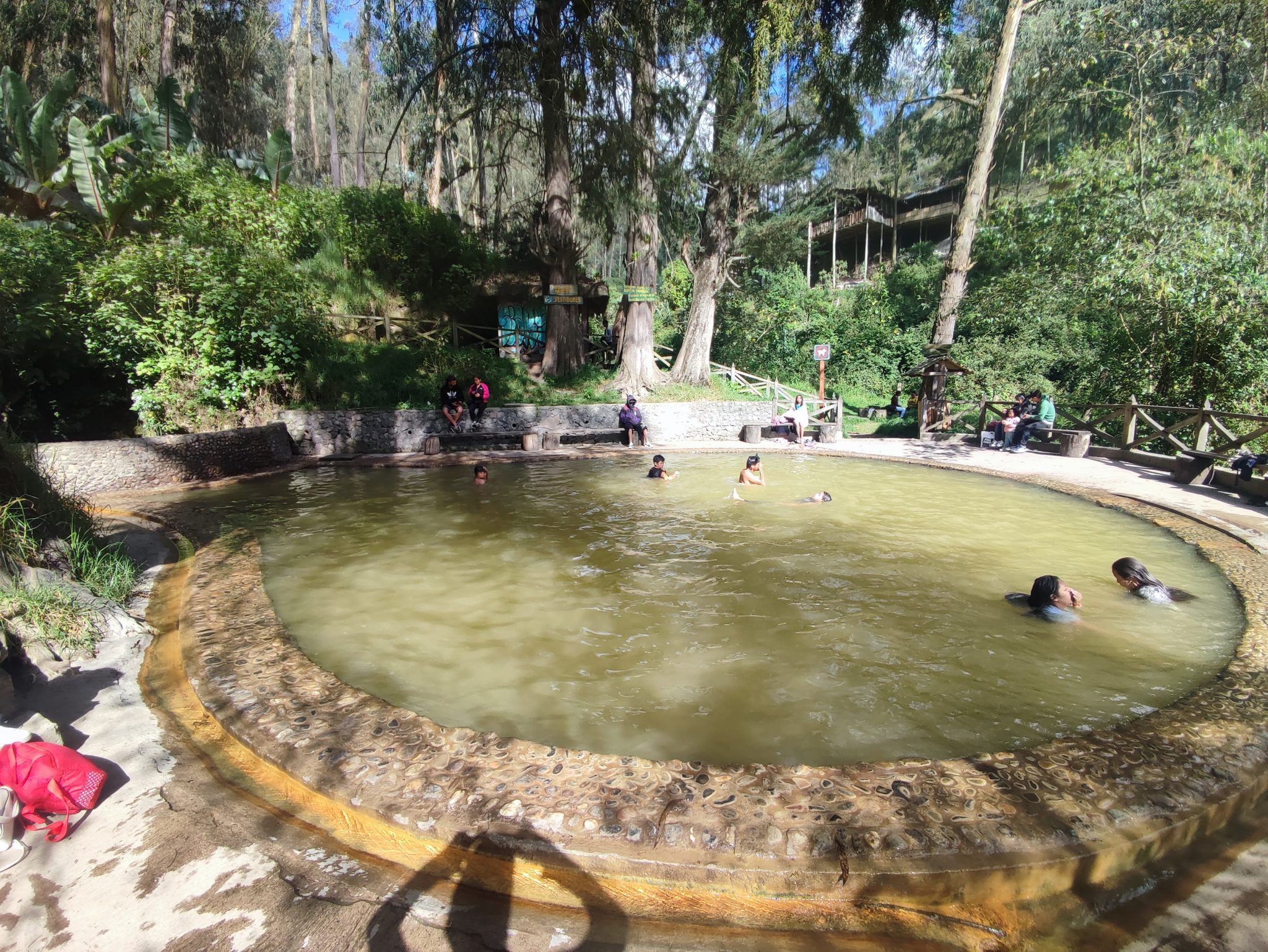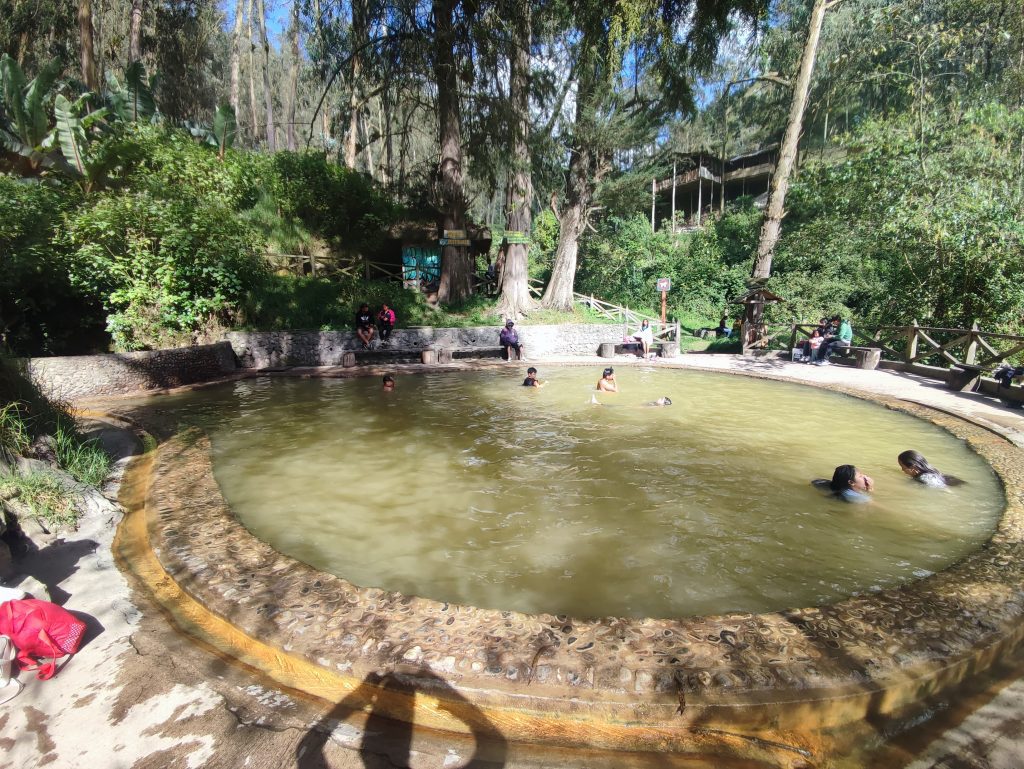 If you are up for some more exploring, there is a path on the right side of the waterfall where you can climb and find a small cave. The passage is low and narrow but you will come out finding an amazing cave and another waterfall.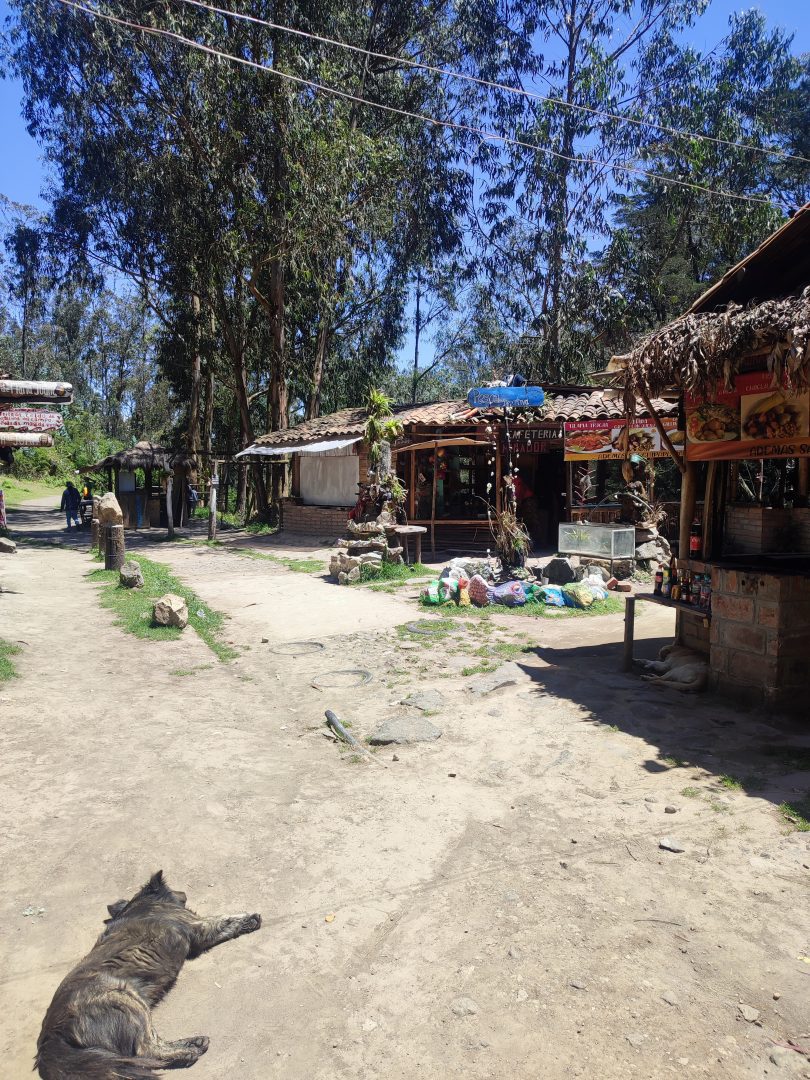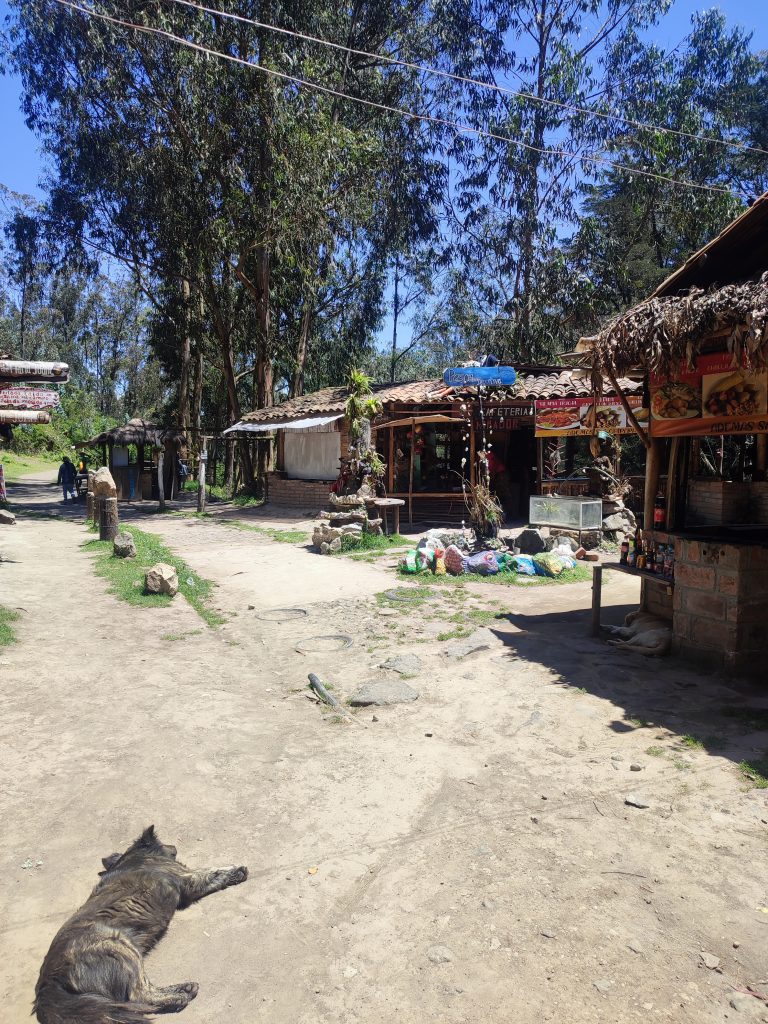 The entry fee is $1. Definitely worth to see in Otavalo.
Visit Lago San Pablo Lagoon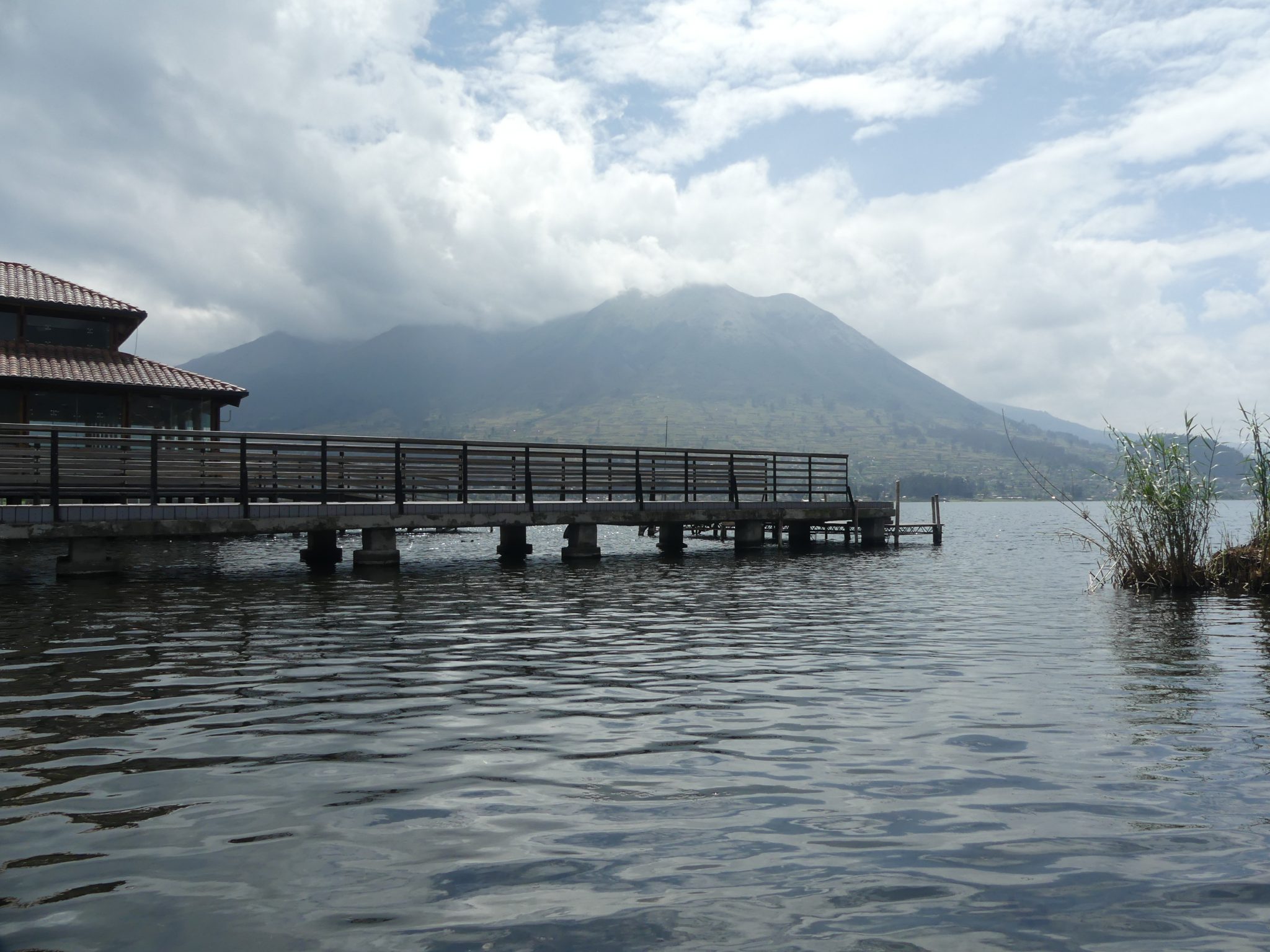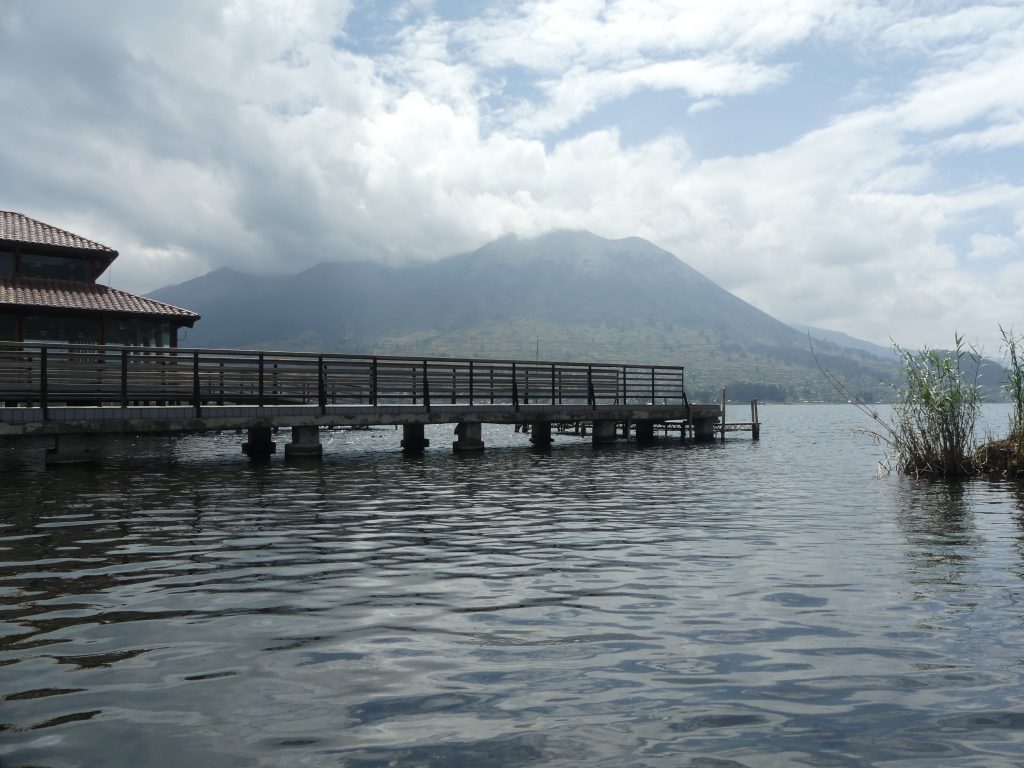 Otavalo has a beautiful lake that formed at the foothills of the Imbabura volcano. The San Pablo Lagoon is another thing to see in Otavalo, located at the base of the magnificent Imbabura Volcano, offers several walkways leading to natural beauties such as El Lechero and Mira Lago, the former of which is located on one side of the Pan Americana.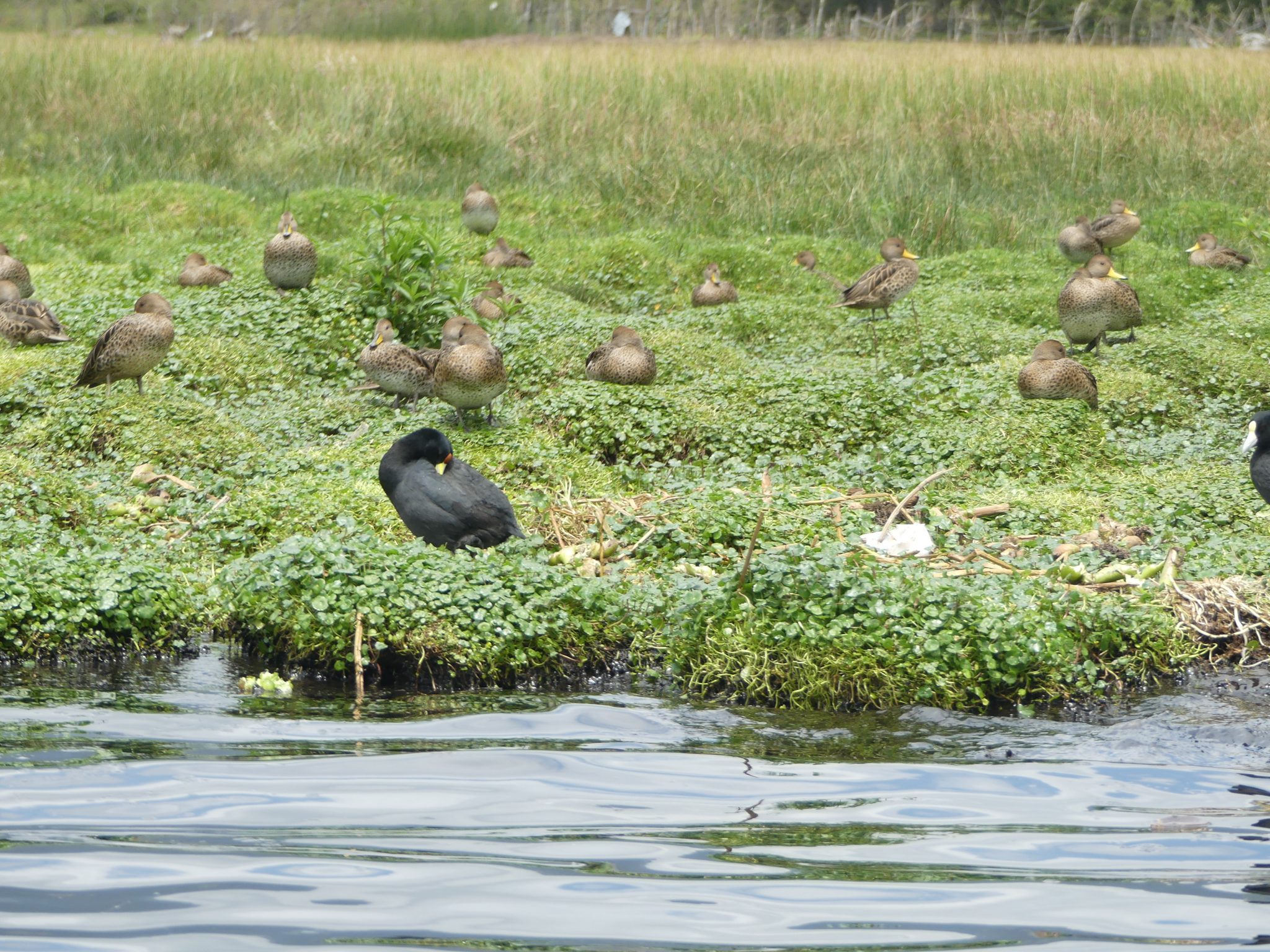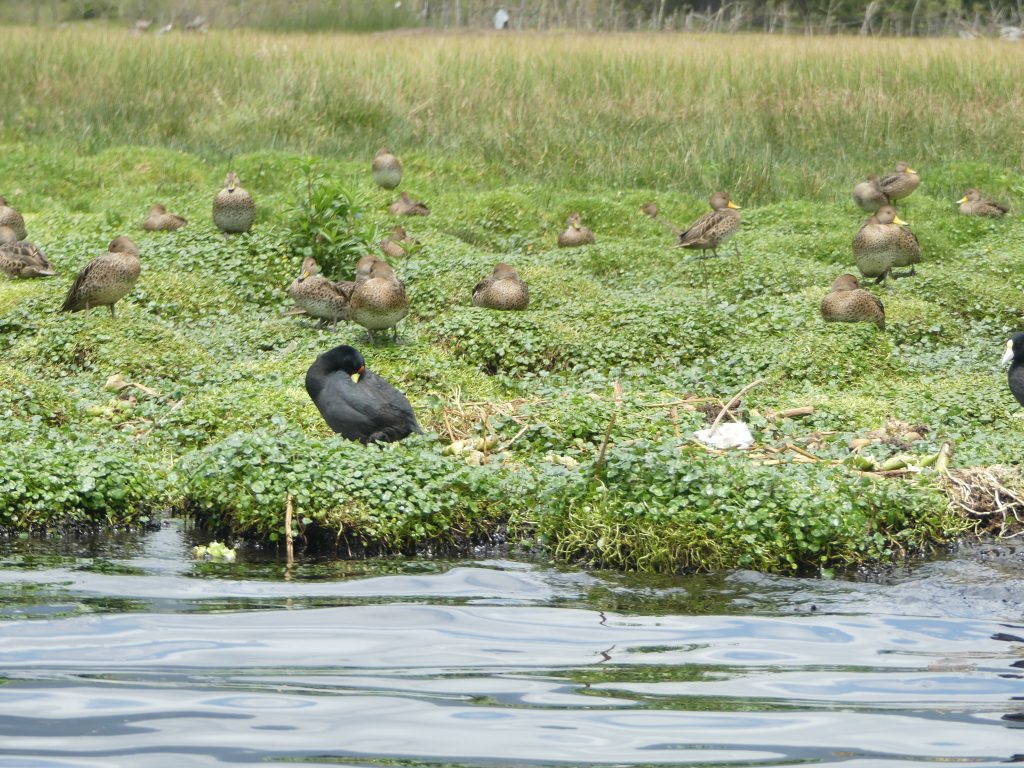 According to legend, Lake San Pablo was created out of love. The narrative is told by an indigenous couple whose family could not let their romance survive, so she transformed into a lake and he became El Lechero, an ancient tree whose branches replicate his beloved's unending embrace.
Today, it is a magnificent site where you can take in the magnificence of Andean culture. Ecuadorians pay tribute to her by constructing a pleasant and inviting home for the family.
Megasaurios Park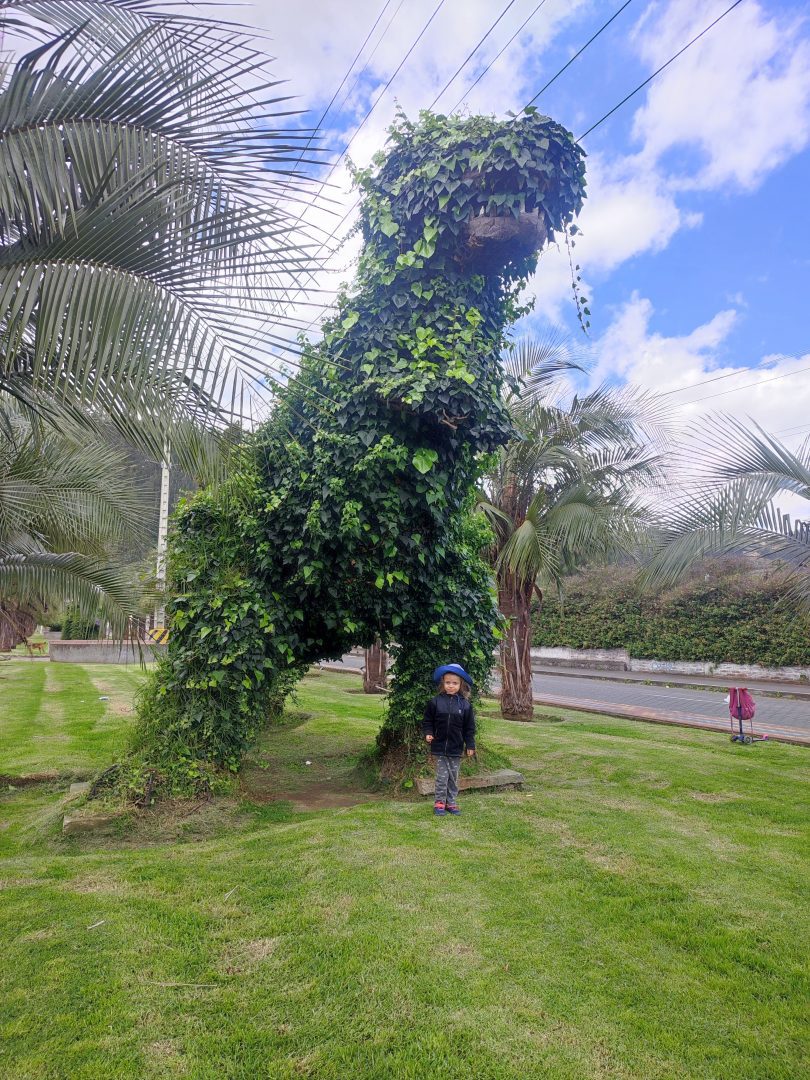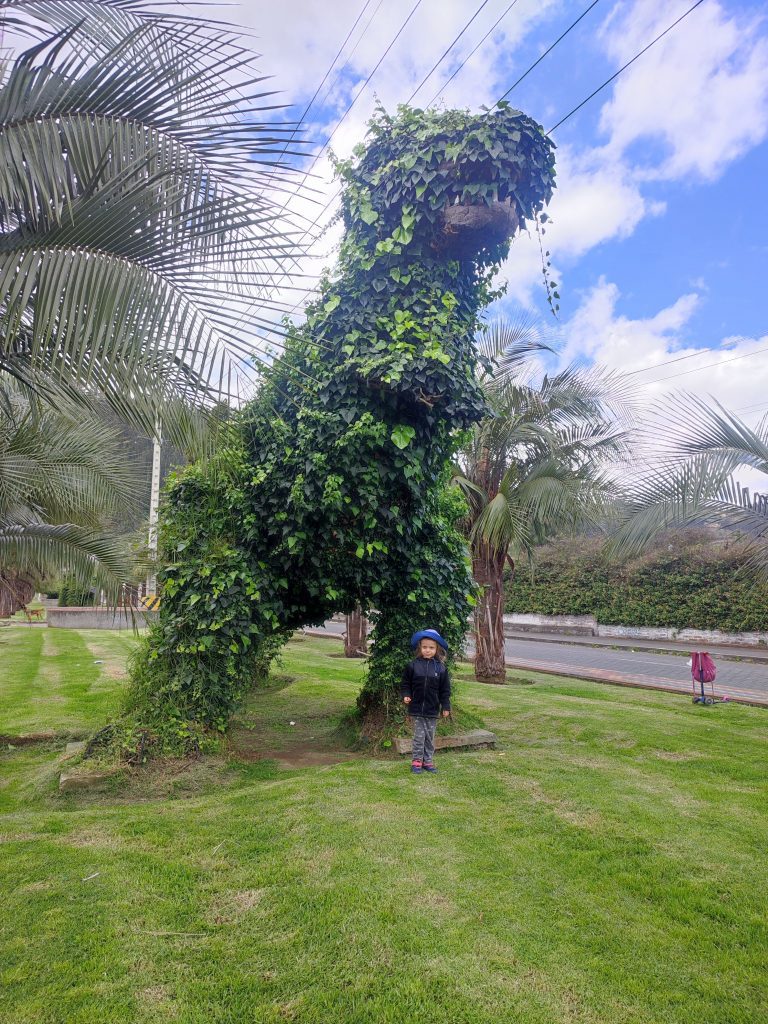 A brand-new tourist destination in Otavalo called Megasaurios park opened its doors in February 2022.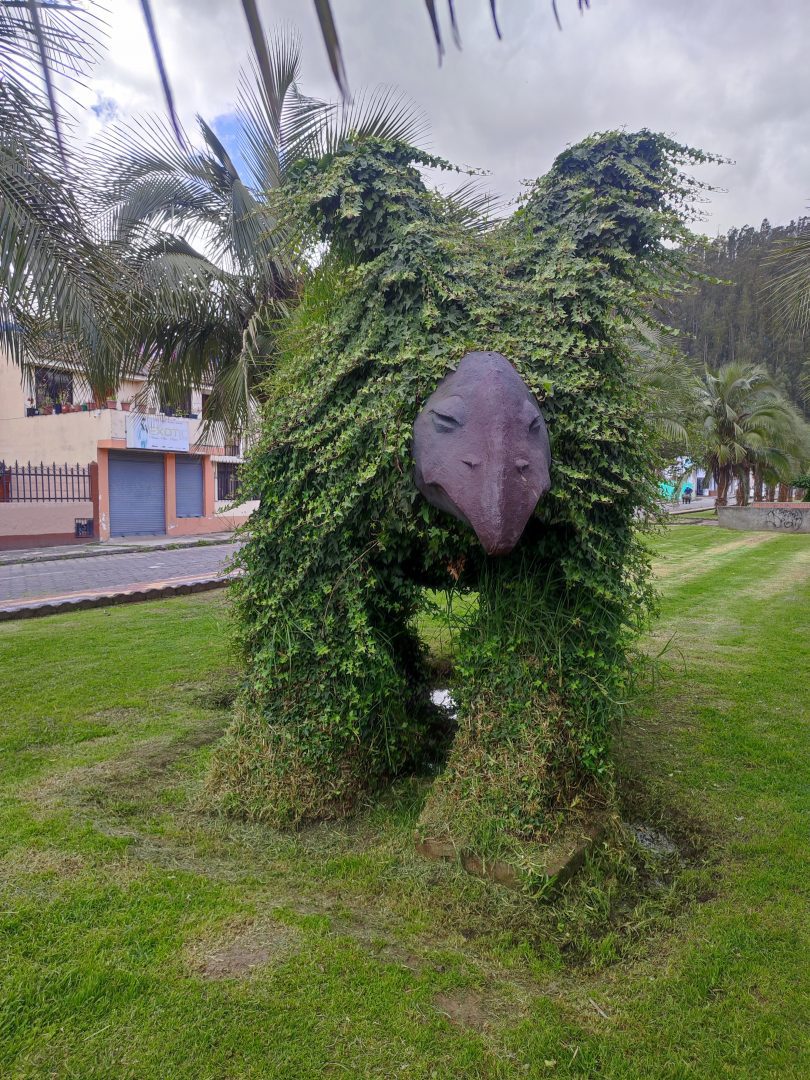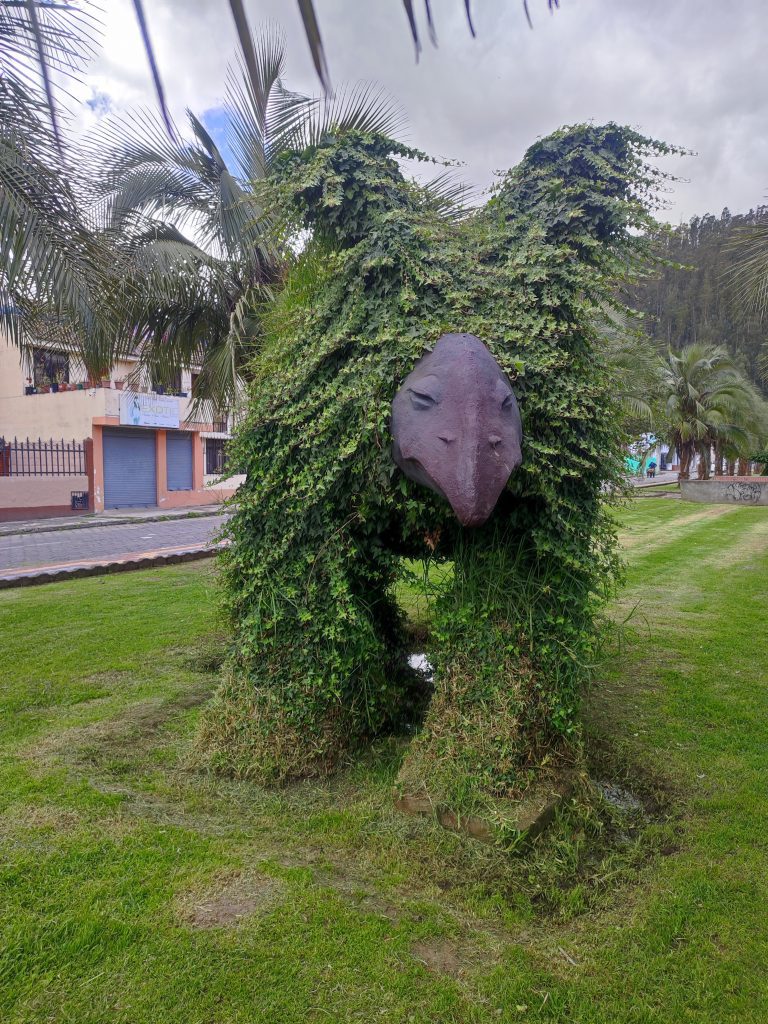 It is a park with a dinosaur theme that is surrounded by greenery. It's a fantastic area where adults and children may engage in a variety of outdoor activities.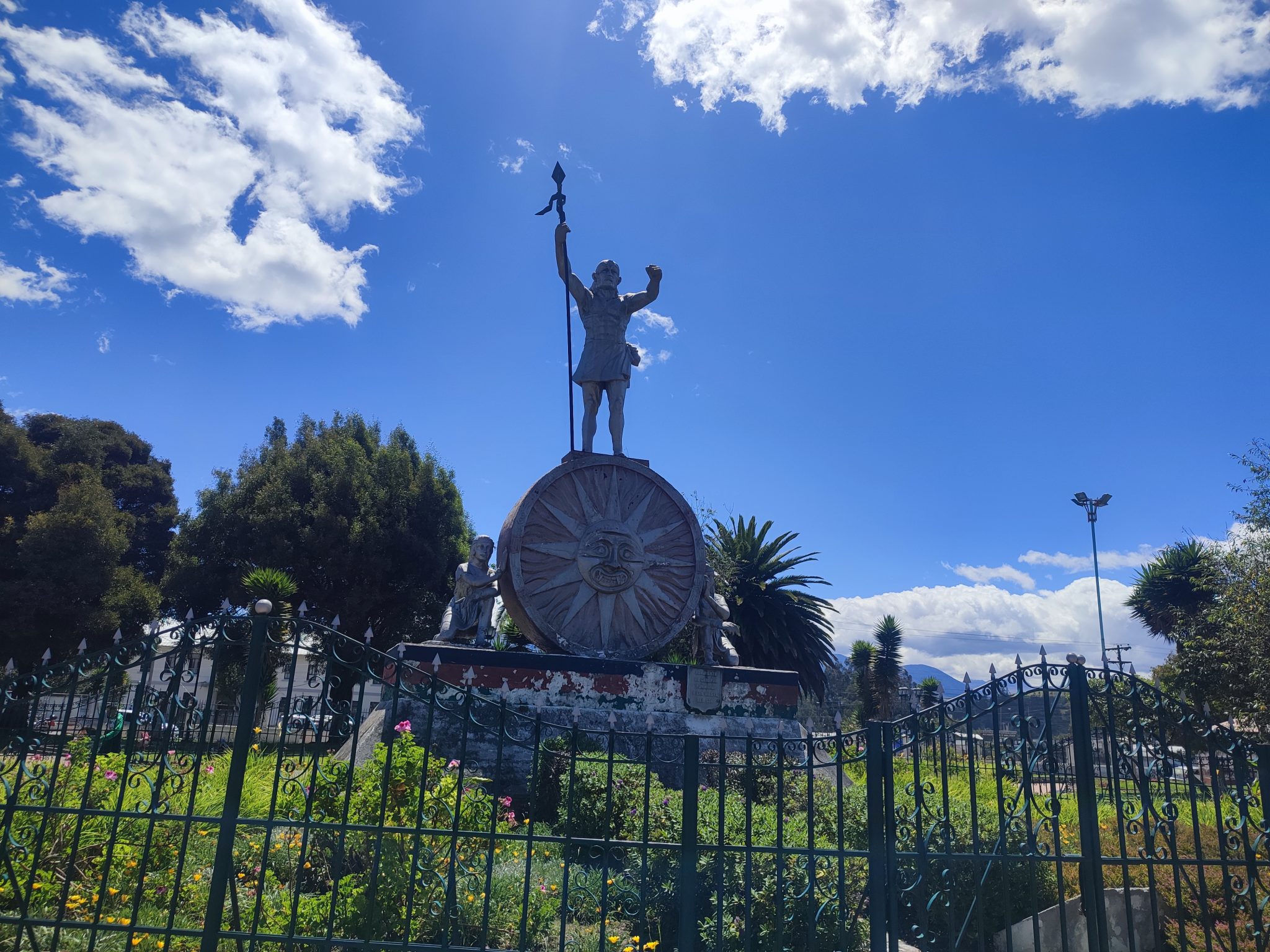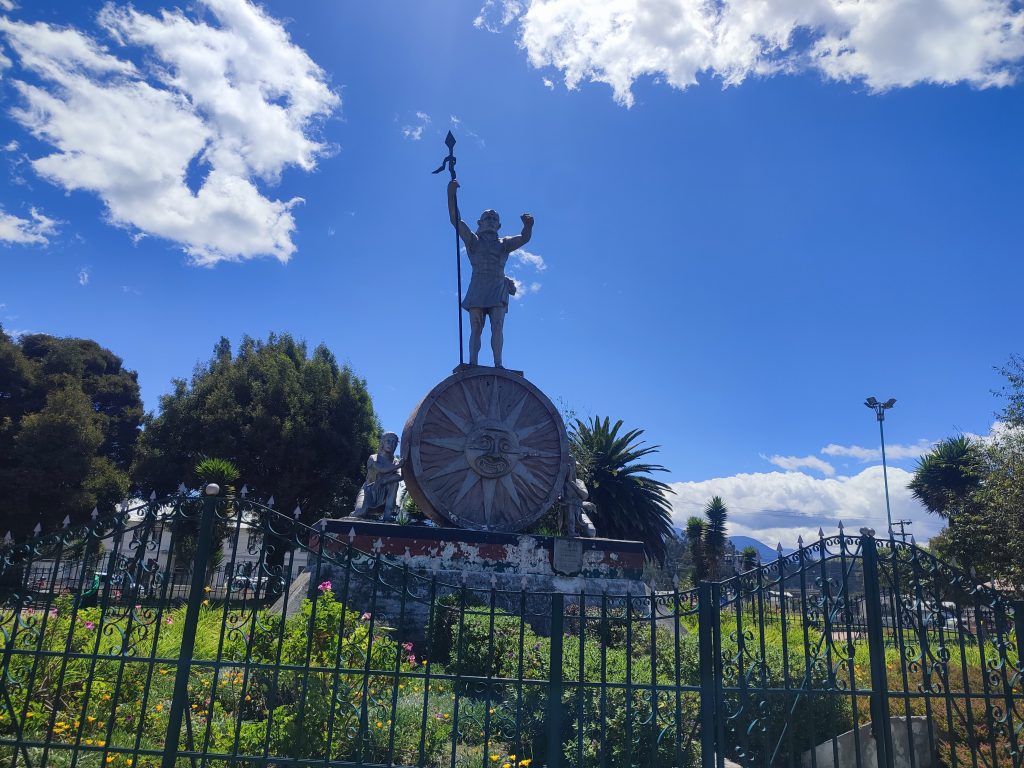 This theme park is a unique destination that is ideal for families. Adult tickets are $10, while children's tickets are $5. If you travel to Otavalo with kids, definitely check it out!
Museo Fabrica Imbabura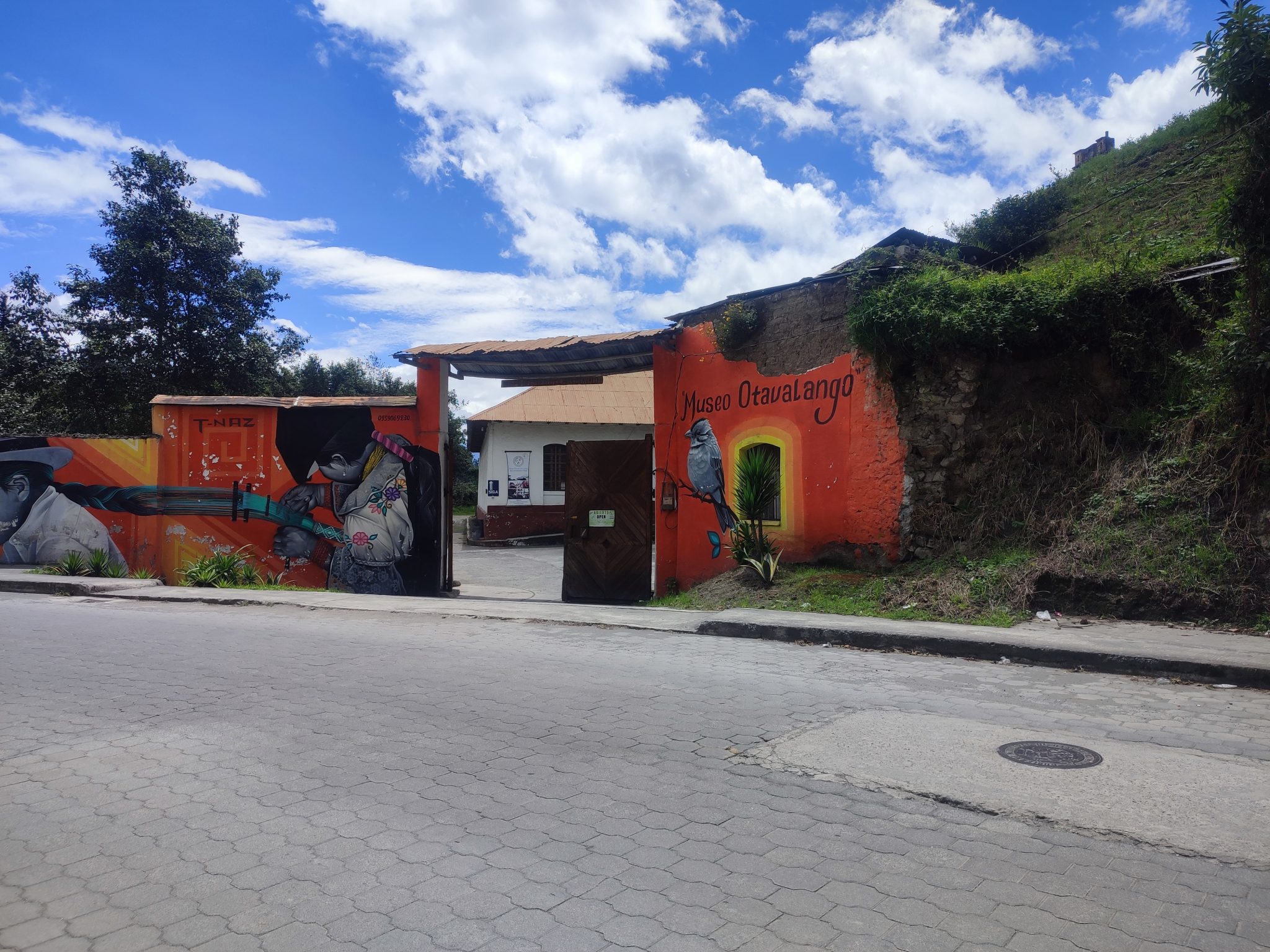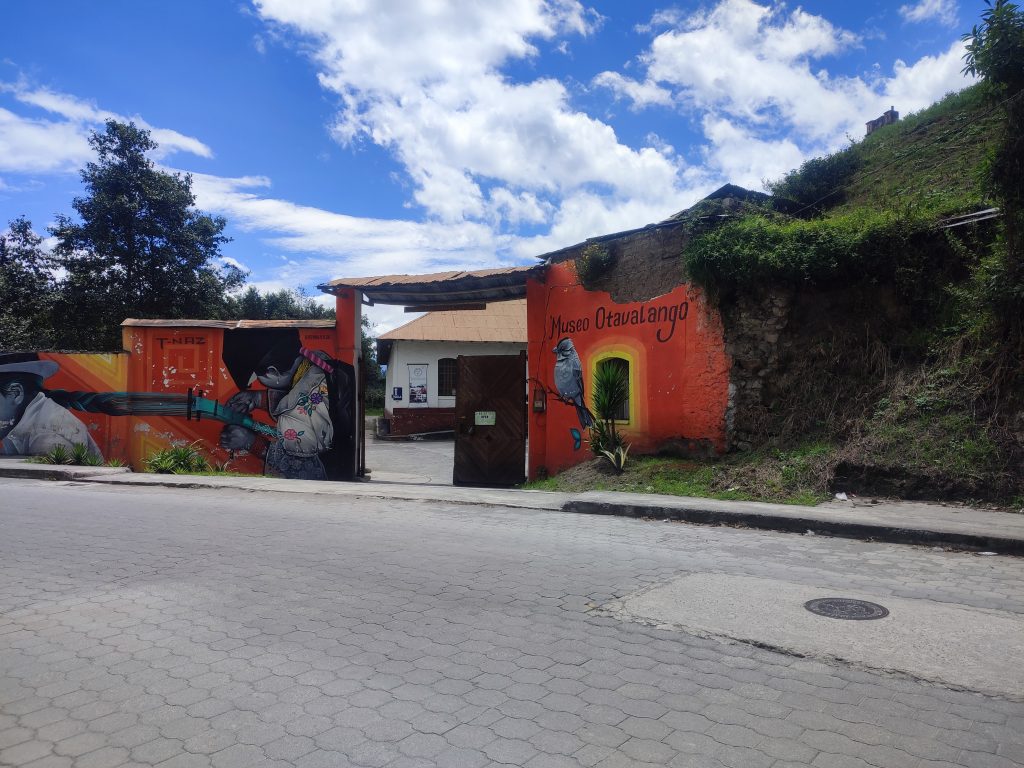 In my personal opinion, the must thing to do in Otavalo is to visit this museum!
One of Imbabura's largest manufacturers, the Imbabura factory is now a historical museum where families may visit and learn the secrets of this amazing business and its fascinating history. It is an old museum that holds many mysteries about creating Ecuadorian clothing.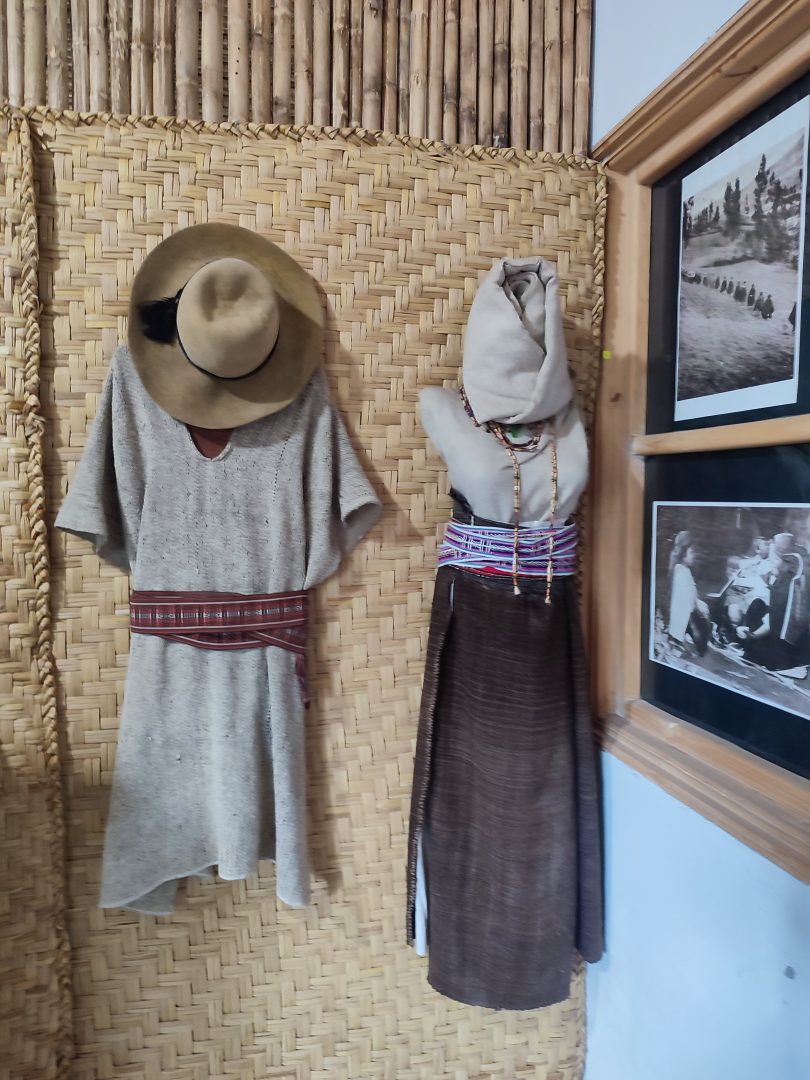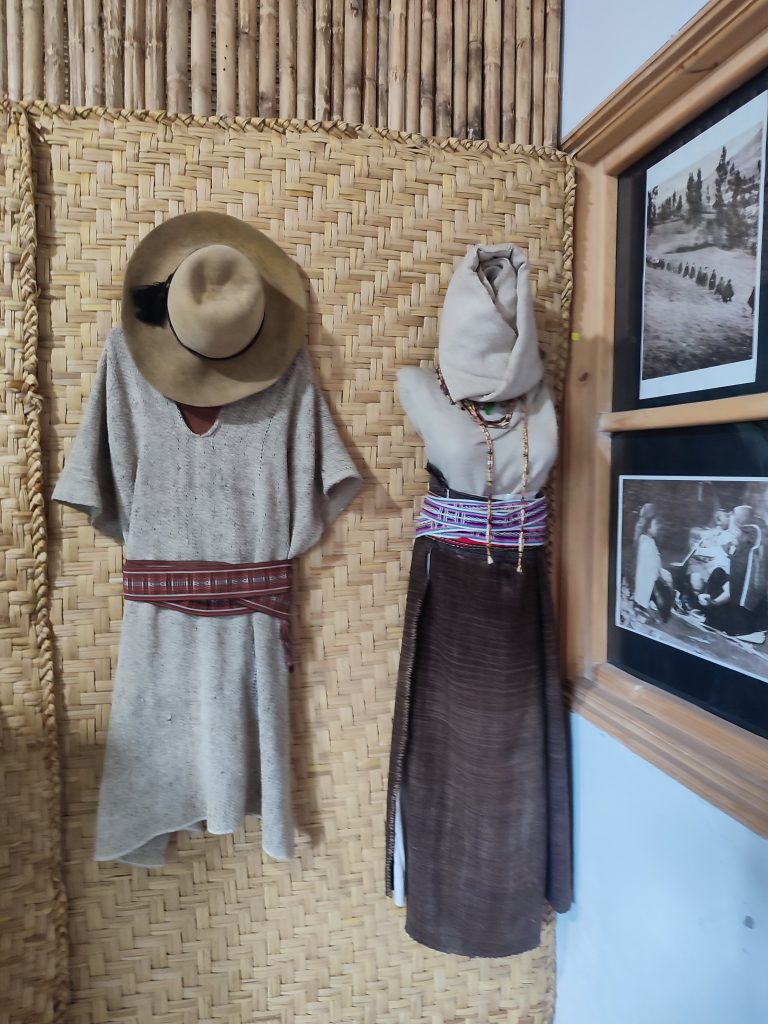 It is really a great, one-of-a-kind experience to see this exquisite factory, which is now a museum, just outside of Otavalo.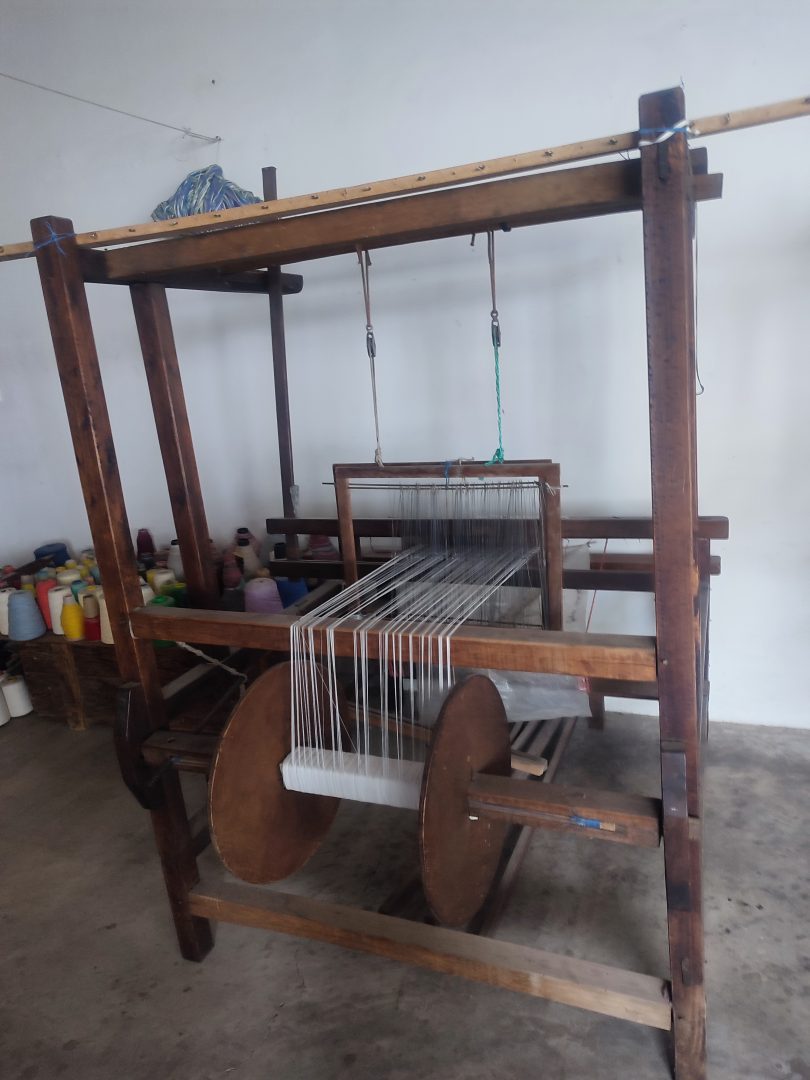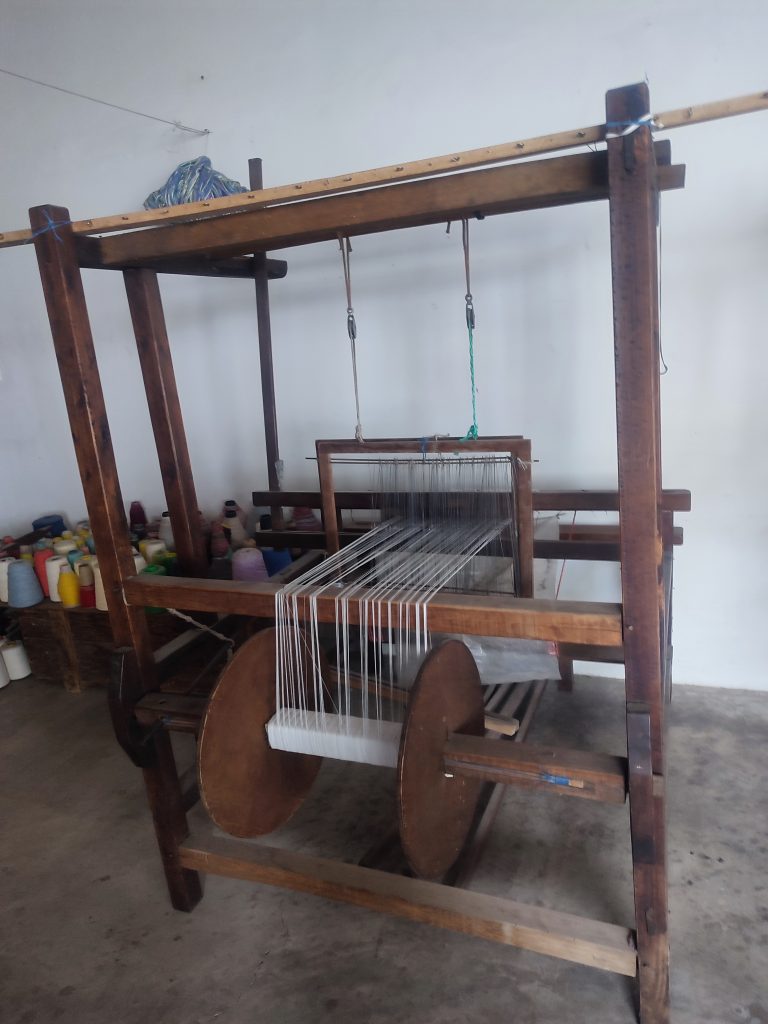 In this restoration of an extraordinary, massive cotton plant, they have done an absolutely stunning job of conveying the tale of cotton production, labour, organising, and the local economy.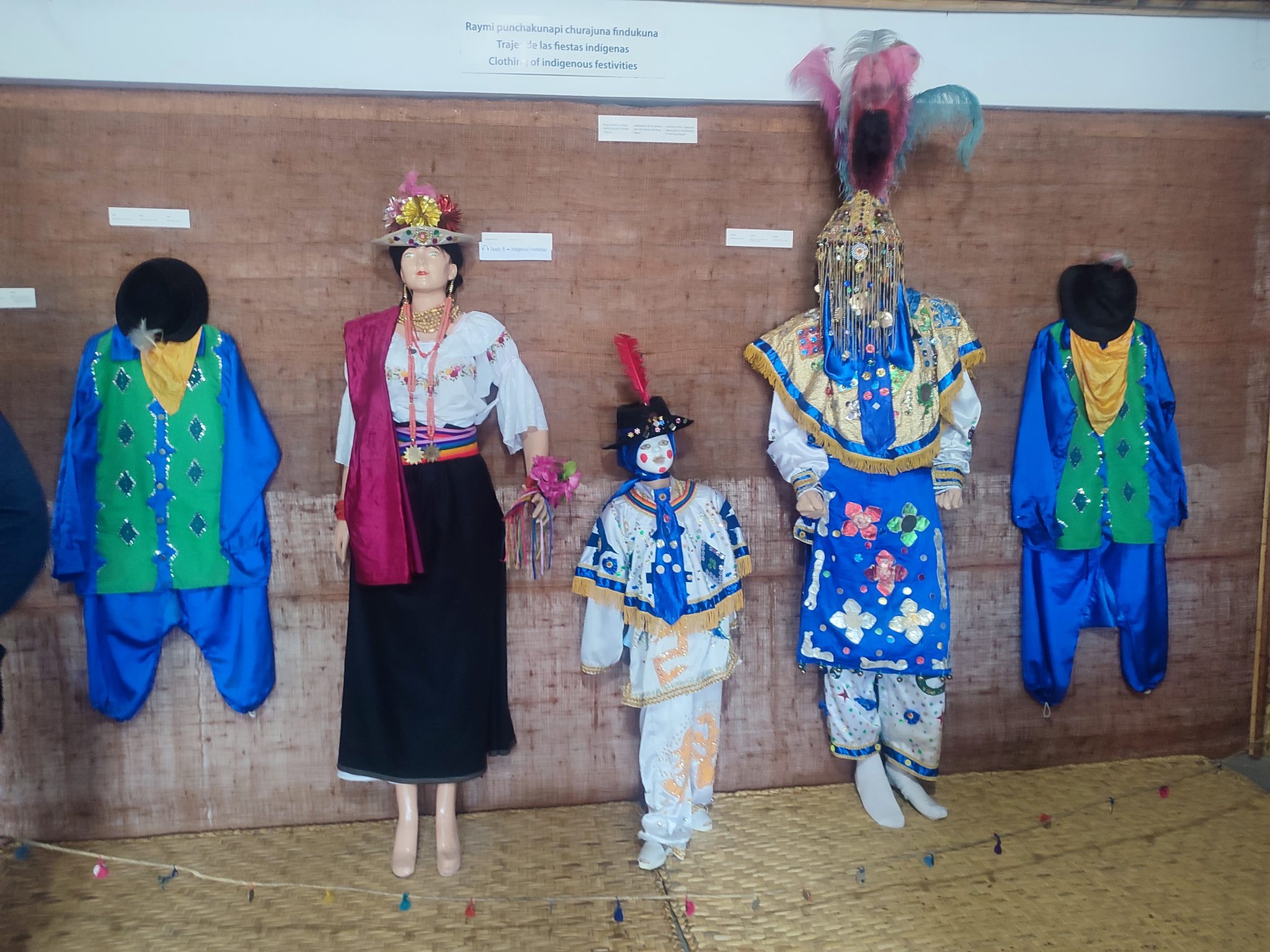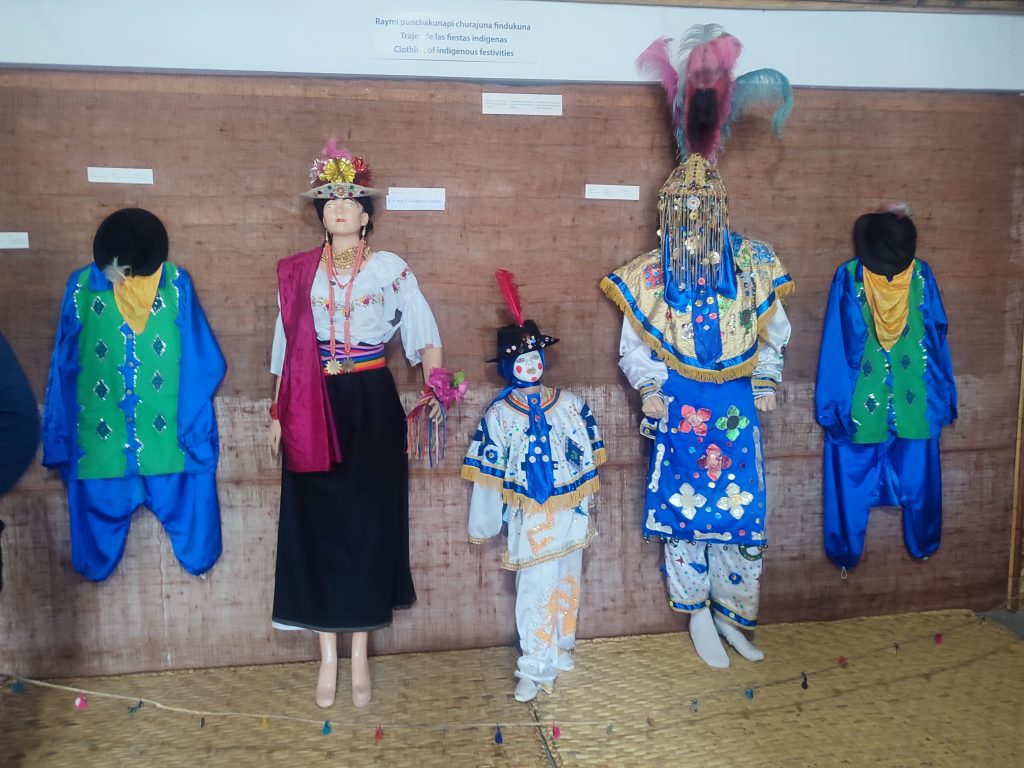 The tour guides are knowledgeable and friendly, and they let us explore the museum at our own leisure while also being willing to answer our questions.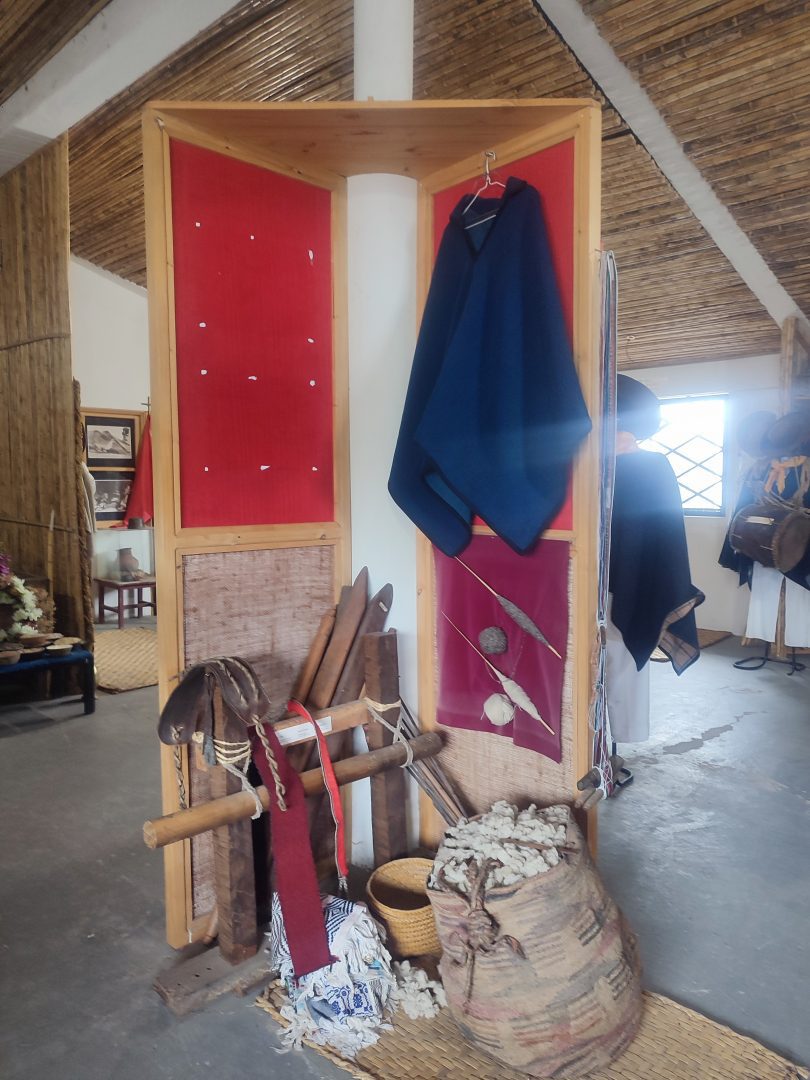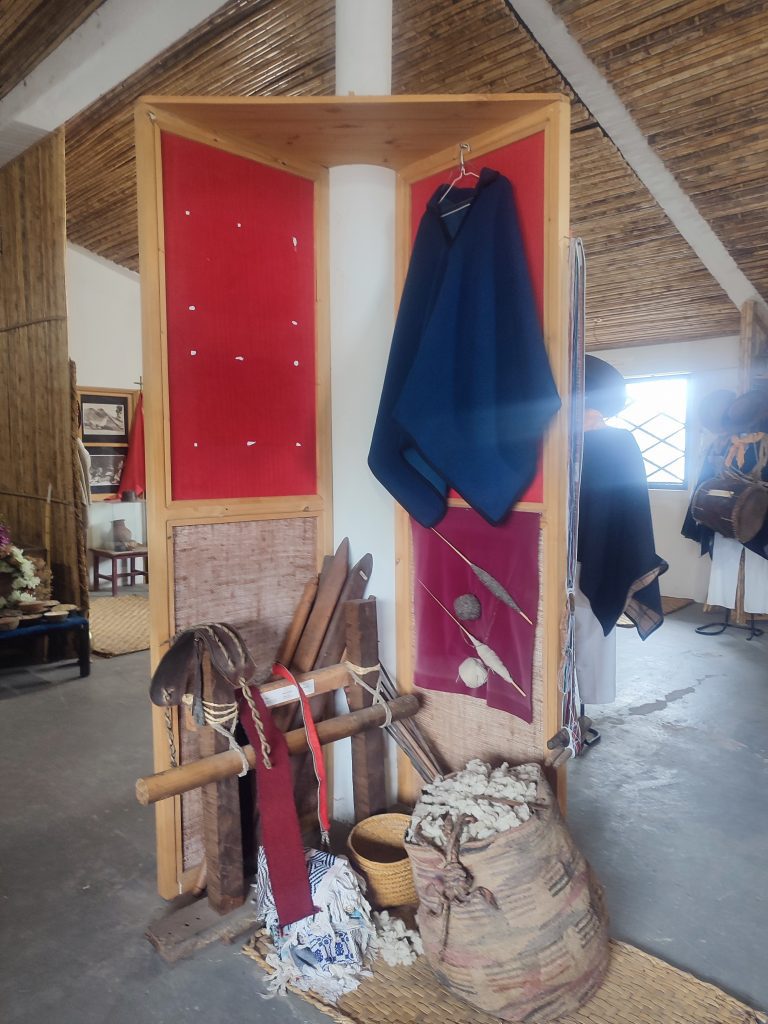 Lagunas de Mojanda
Hiking around Lagunas de Mojanda or Lake Mojanda is one of the best things to do in Otavalo. It is situated in a bit remote area surrounded by mountains. The easiest way to get there is to rent a taxi or a private car
You should consider hiking Fuya-fuya mountain but it is not recommended if the clouds are too low as it is easy to get lost in a foggy mountain. You will also enjoy the serene panoramic views of the lake while fishing or having a picnic.
Parque Condor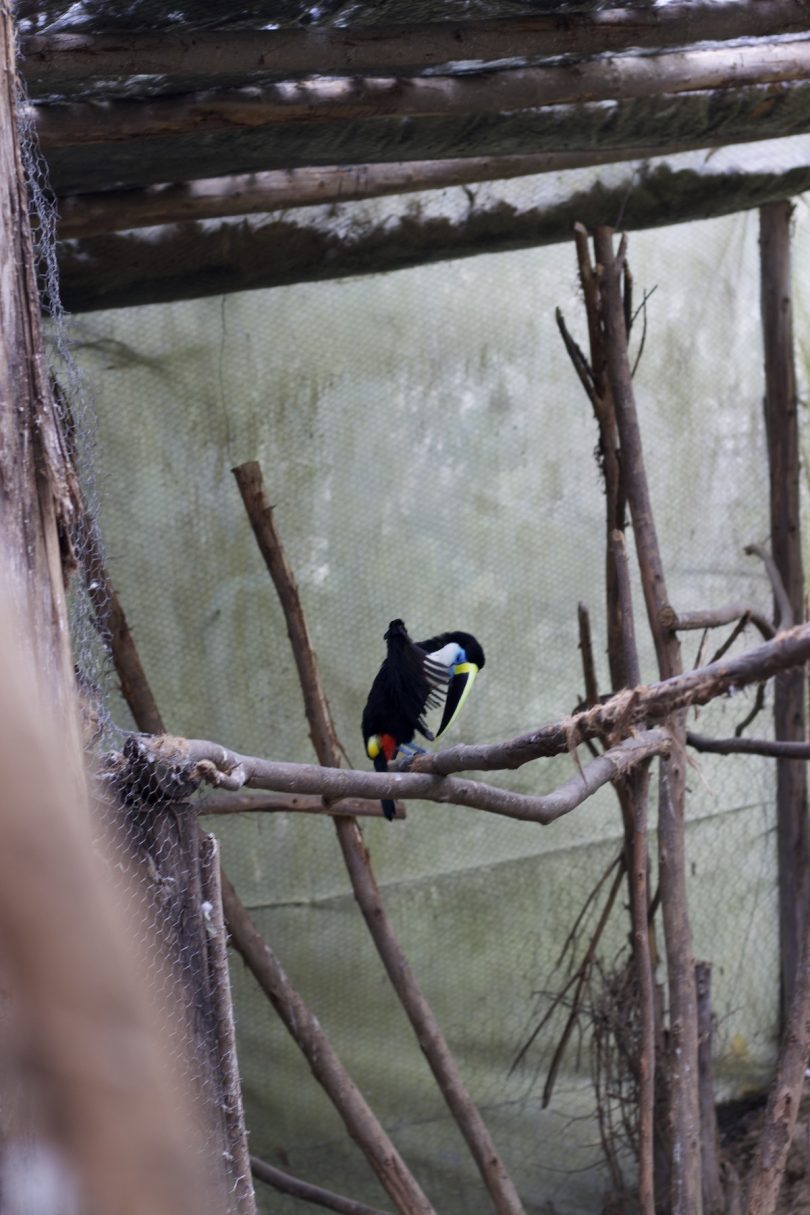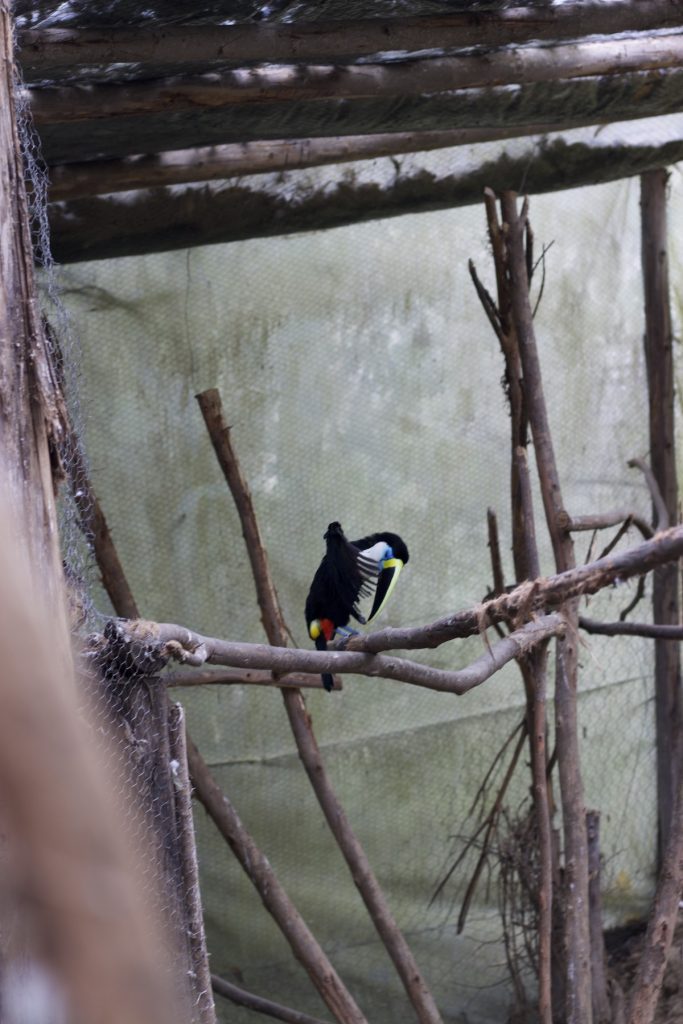 Parque Condor in Otavalo is a non-profit wildlife refuge dedicated to preserving and rehabilitating Andean condors more commonly known as vultures, and other birds of prey. It is located on top of Pukara Alto Hill thus, you will find astounding panoramic views.
The park features an educational bird show that educates visitors about environmental conservation. They also conduct an amazing flight demonstration of small birds and the American Bald Eagle.
What To Eat in Otavalo
The market is an excellent place to learn about local cuisine. Here's a list of grubs we discovered in the Otavalo market that is definitely worth a bite:
Grilled Bananas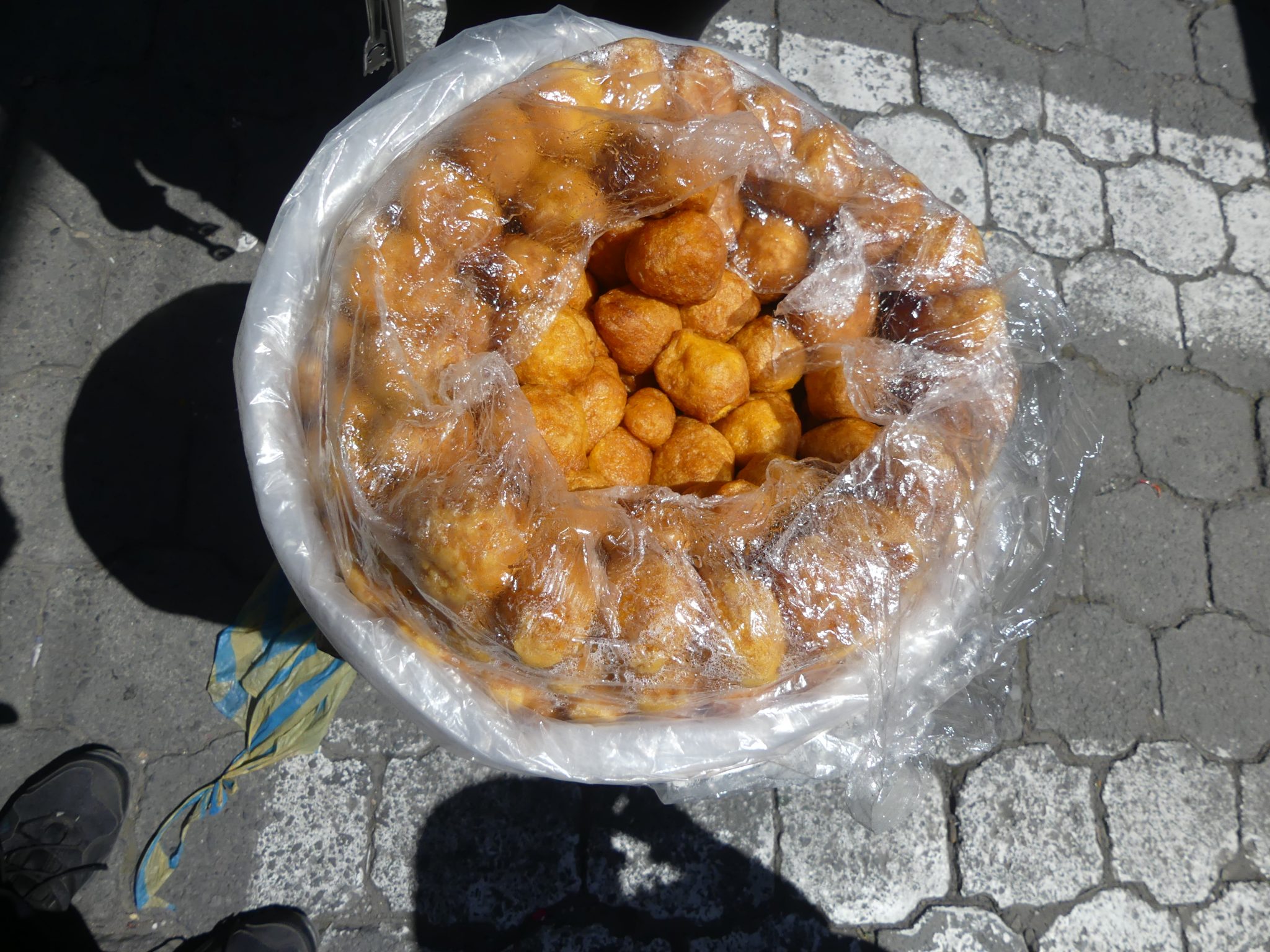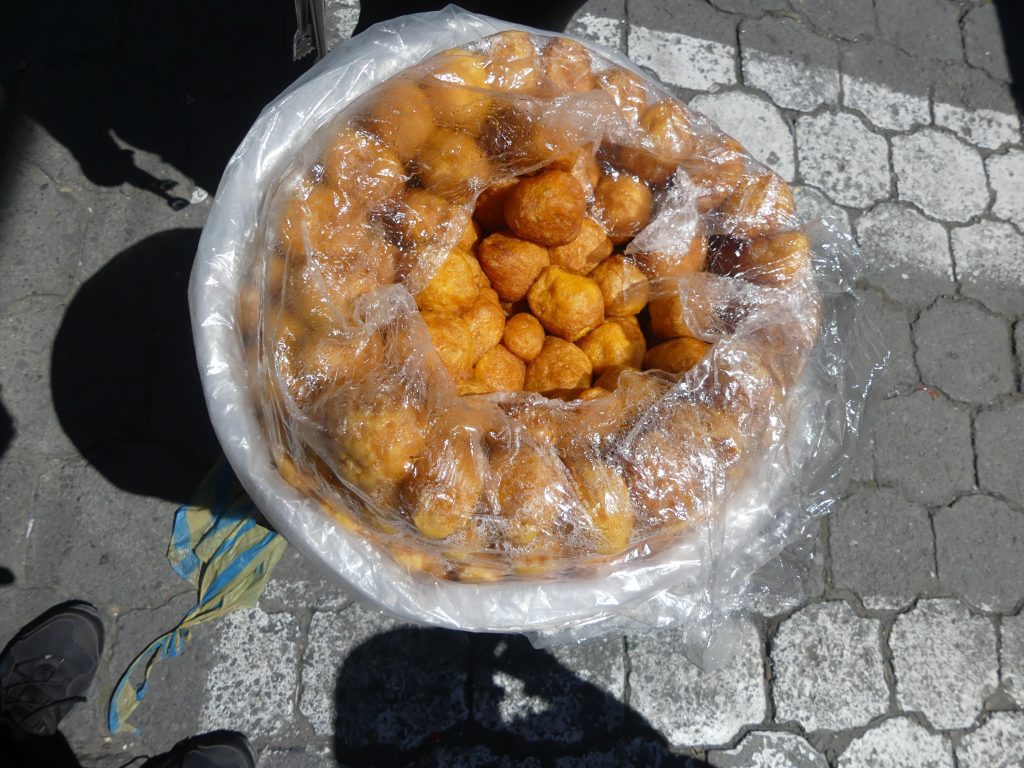 Grilled Bananas are common street food in Ecuador. Sometimes it is sold in split halves with a bit of cheese inside.
Roasted Corn on the Cob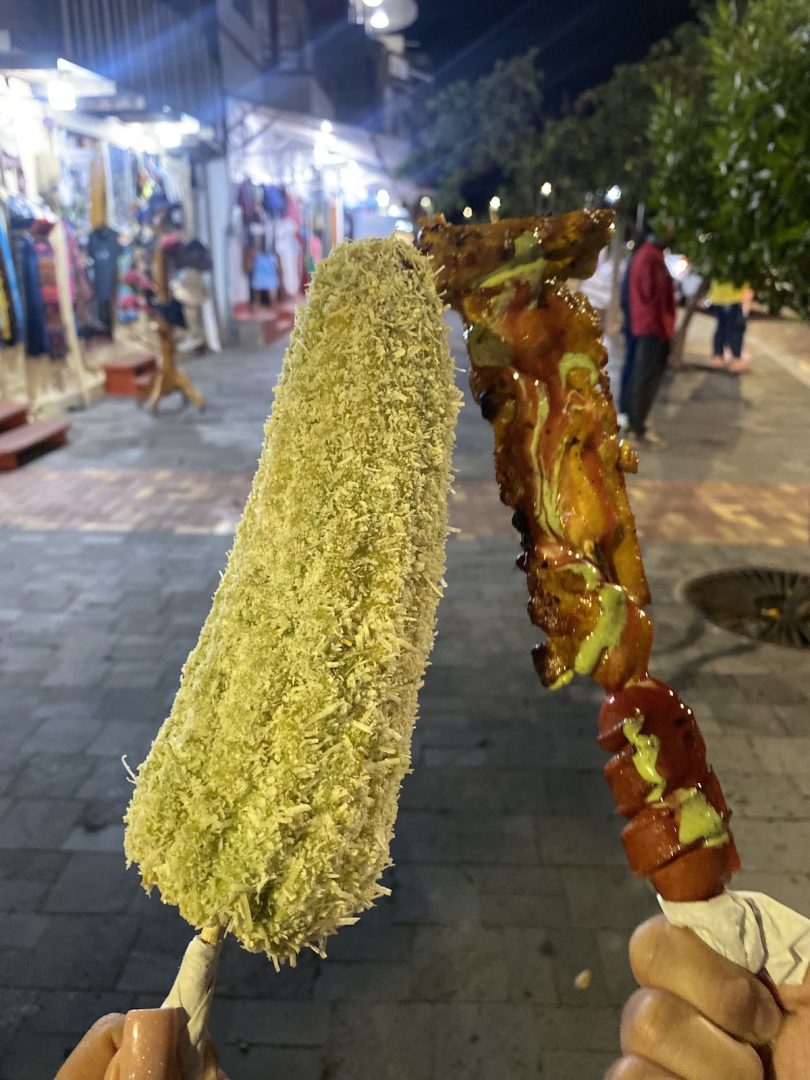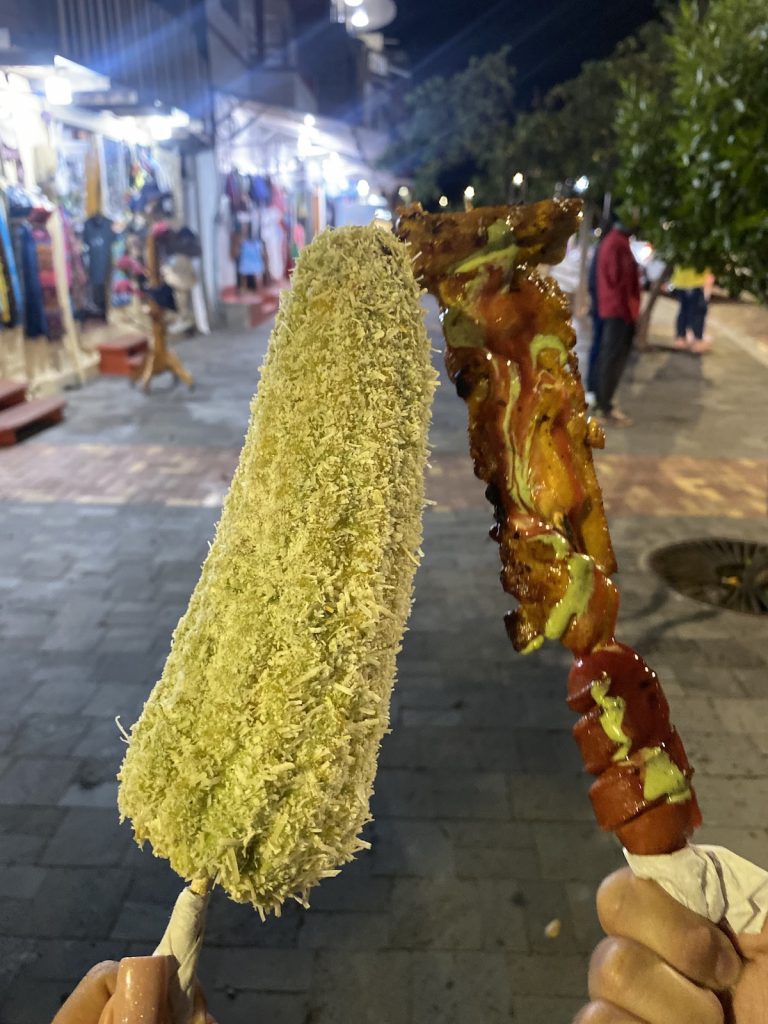 Another popular street food that you can get in the Otavalo market is roasted corns on the cob.
Lemon Meringue Pie
Pie is a popular dessert in Ecuador. If you're craving something sweet, stop by Shenandoah Pie Shop in Otavalo and try their lemon meringue pie. Other fruit pies, ice cream, and coffee are also available in this little pie shop.
Where To Stay in Otavalo
Hotels
Intiyaya Residences (La Casa Sol Andean Lodge)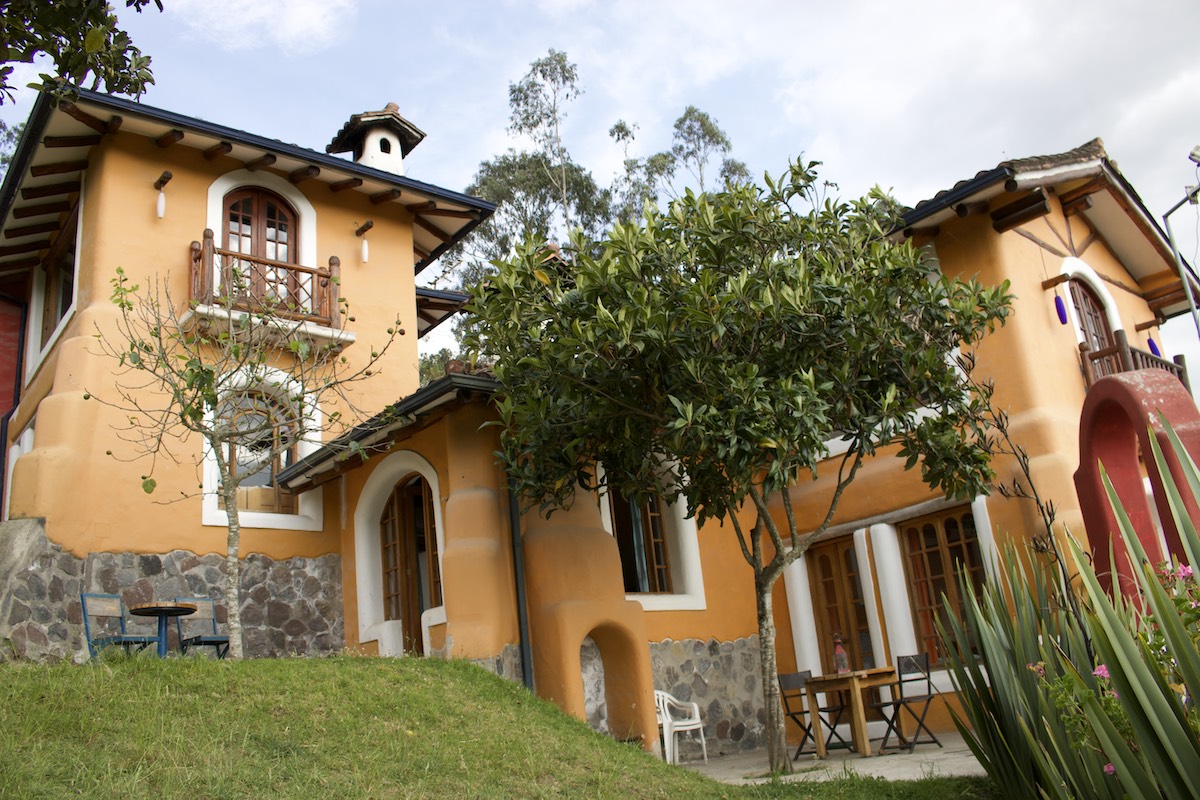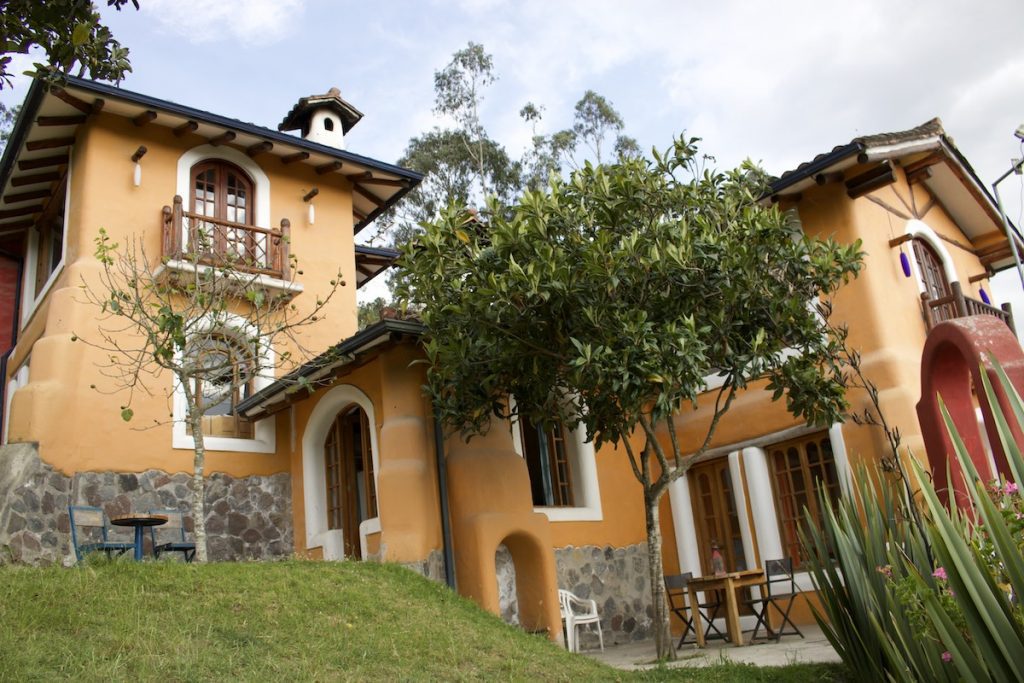 This is where we stayed and we can highly recommend it to everyone! This property is an ethnic-style guesthouse located near Peguche Falls we mentioned earlier. It features a room with scenic views of the Andes and Valley of Dawn. It was fully built by local owners that were extremely friendly!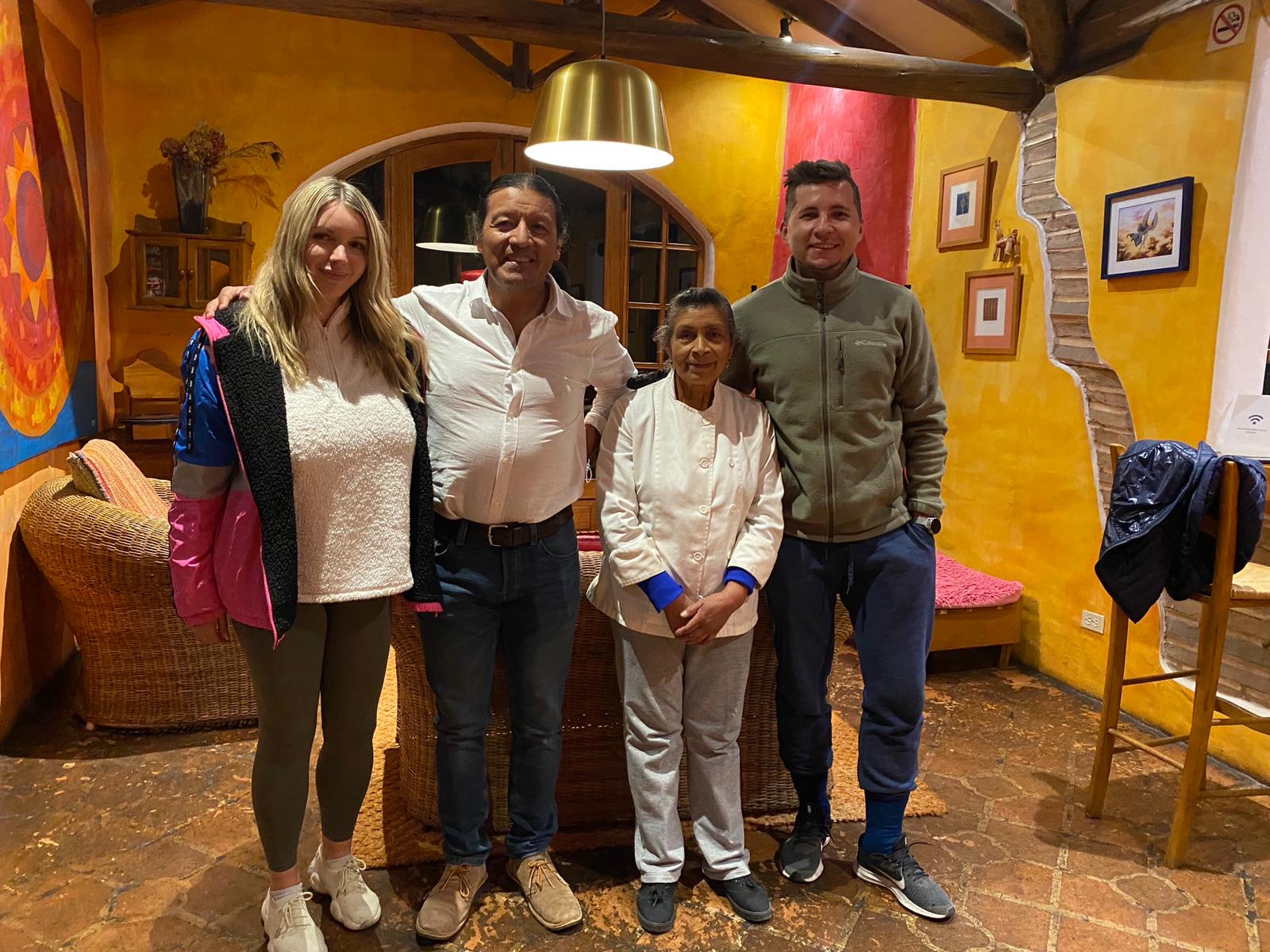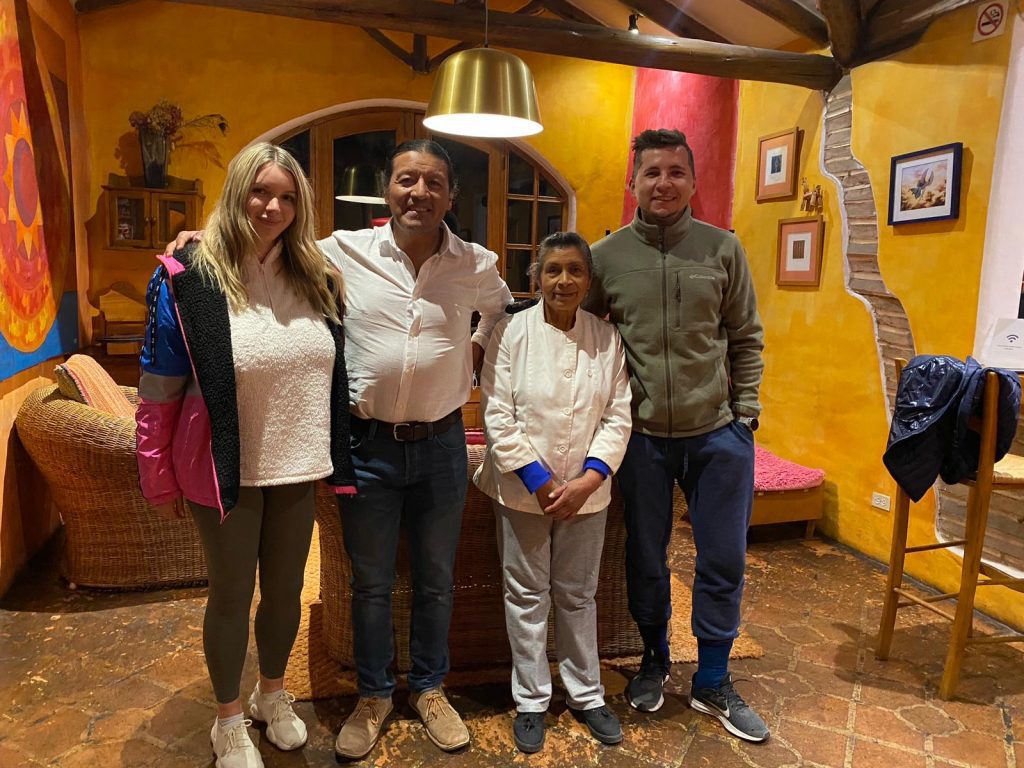 Believe it or not but we were the only residents during the whole stay and we find it unfair! Their rates are usually priced from USD80.
They have a decent breakfast and delicious dinner menu as well! You can check the current price here.
Hotel Otavalo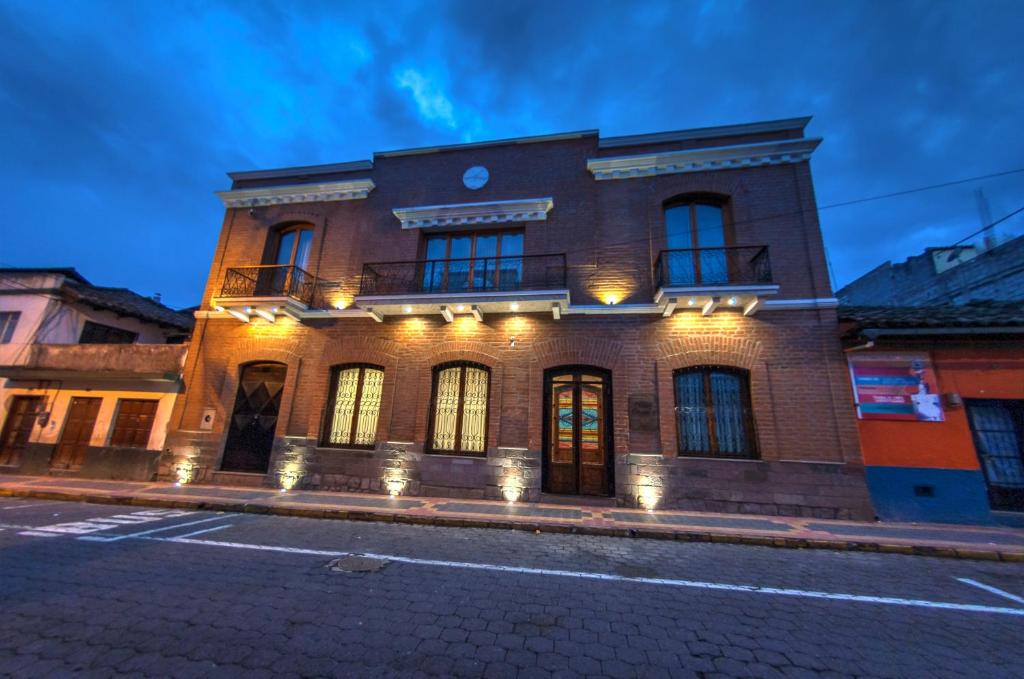 Hotel Otavalo has modern Spanish architecture. They offer free buffet breakfast and internet access in public areas. Their nightly rates range from USD100 and above (check the latest price here).
Hotel El Geranio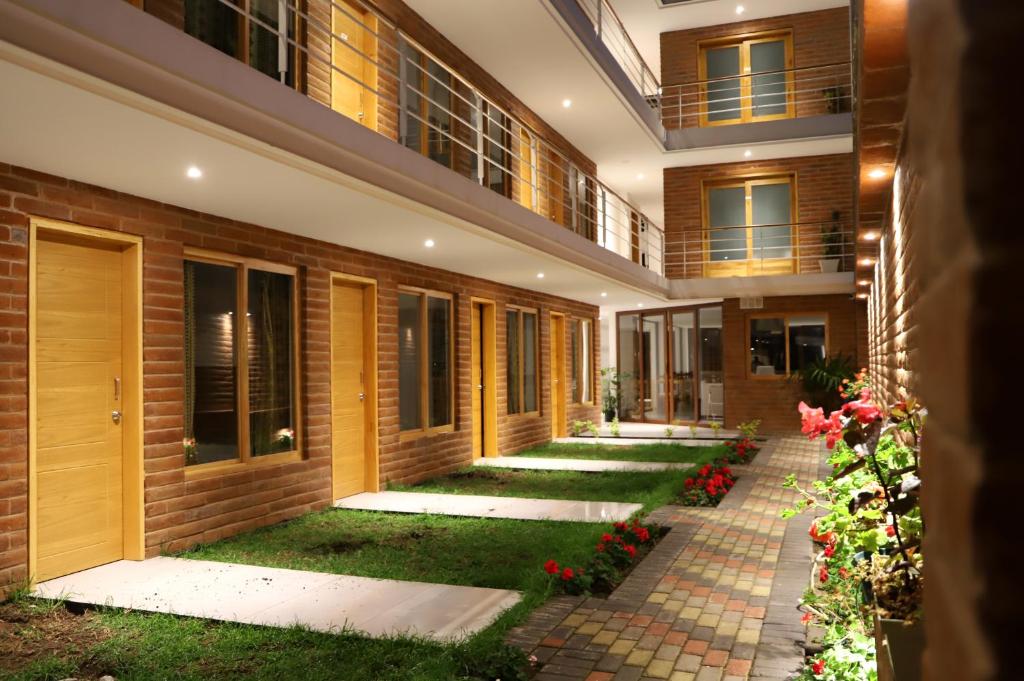 Hotel El Geranio has a laid-back ambiance and offers free wi-fi access and parking to guests. You can book a single bedroom usually priced around USD30 (check the latest price here).
Hostels
Hostal La Rosa Otavalo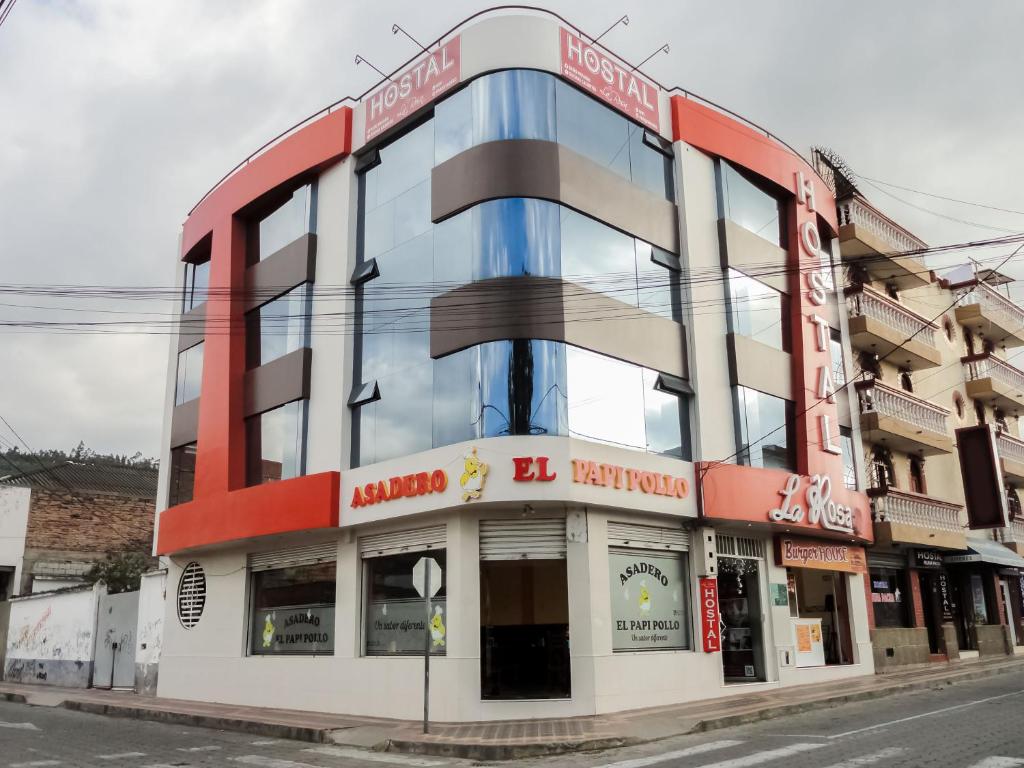 Hostal La Rosa Otavalo is also situated right at the center of the town. It features a 24-hour front desk, airport transfers, and free internet access. A superior room for two people is priced at around USD17 per night (check the latest price here).
Hostal Flying Donkey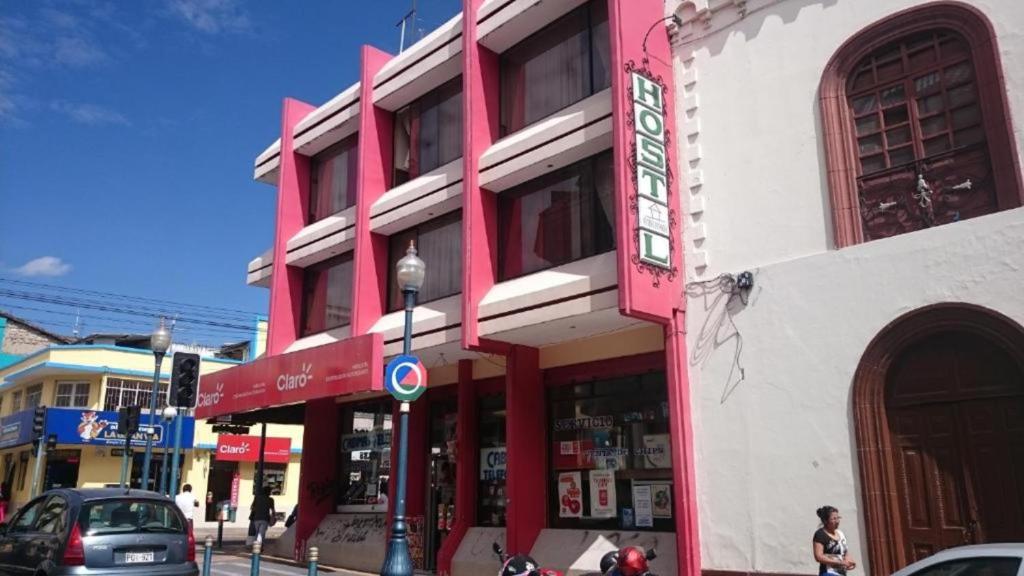 Hostal Flying Donkey is accessible to everything as it is located at the center of the town. The dorm bed prices usually start at USD9 per night (check the latest price here).
The Traveler Hostel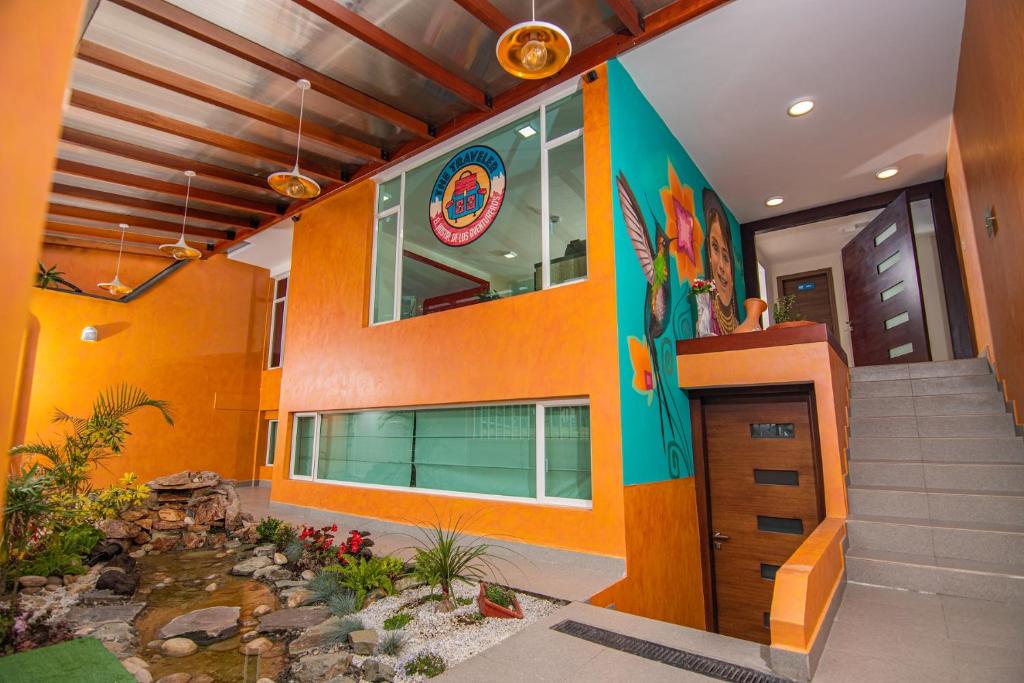 The Traveler Hostel is a vibrant hostel that features a shared kitchen and luggage storage space. Their dorm beds are also priced starting at USD9 per night (check the latest price here).
How To Get To Otavalo, Ecuador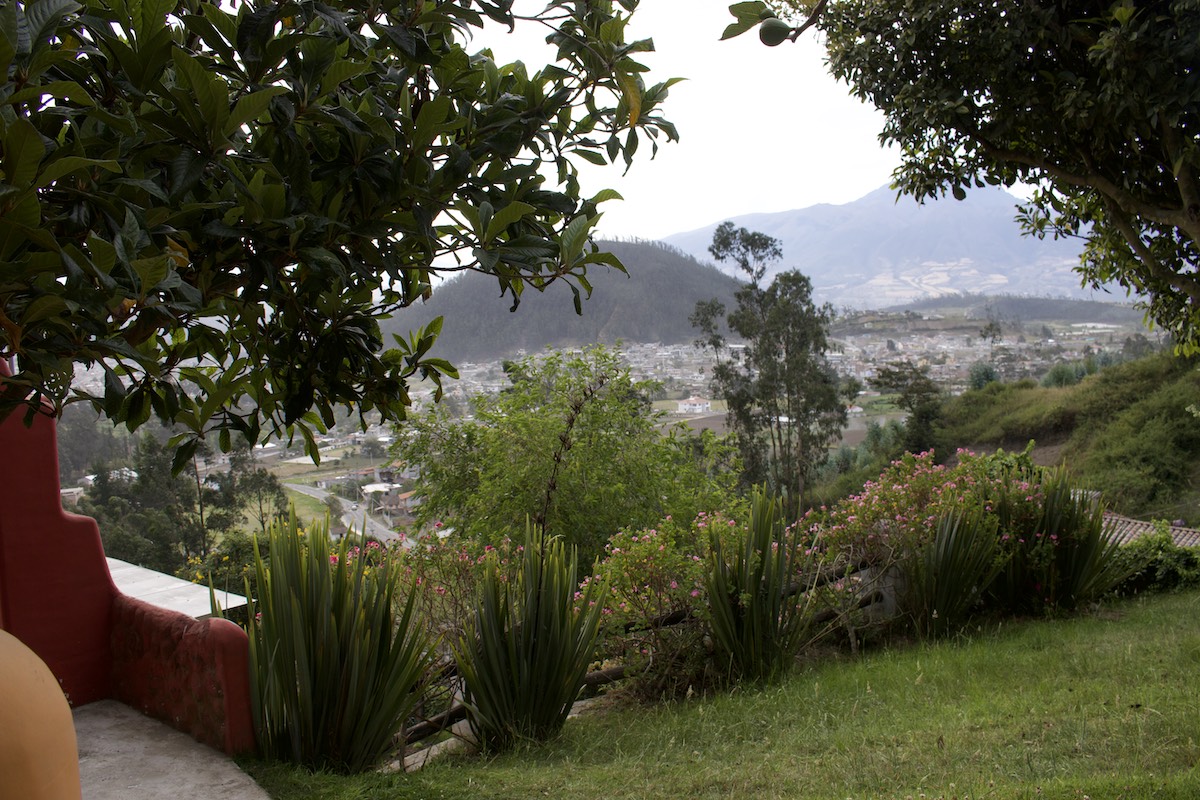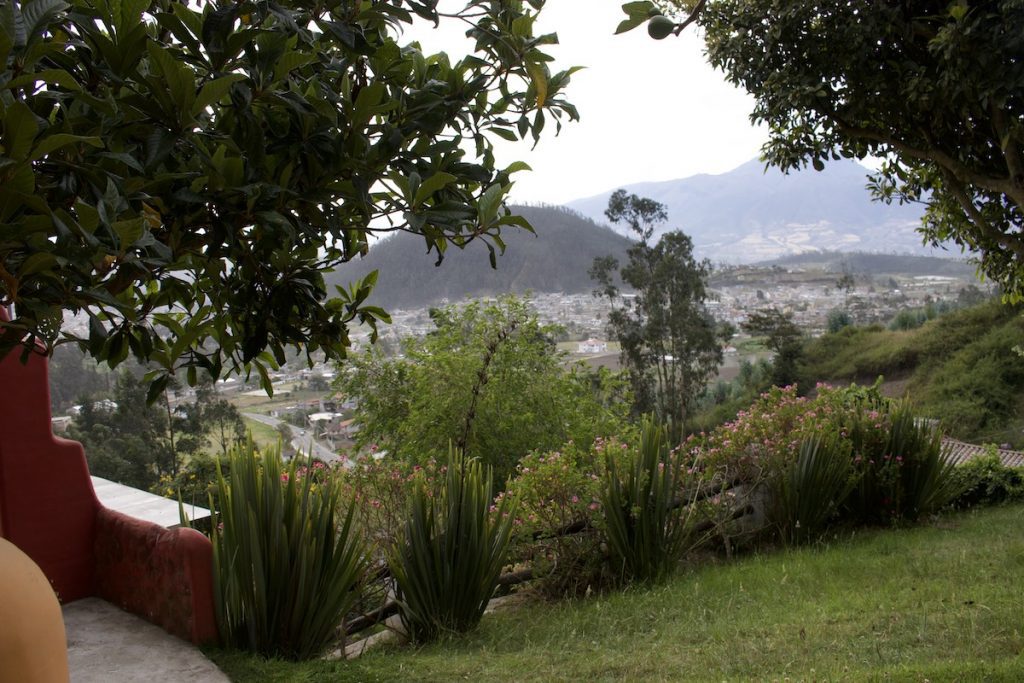 By Air
For international tourists, the closest international airport to Otavalo is Mariscal Sucre International Airport in Quito. You can book a flight to Quito and travel to Otavalo either by bus, taxi, or private car.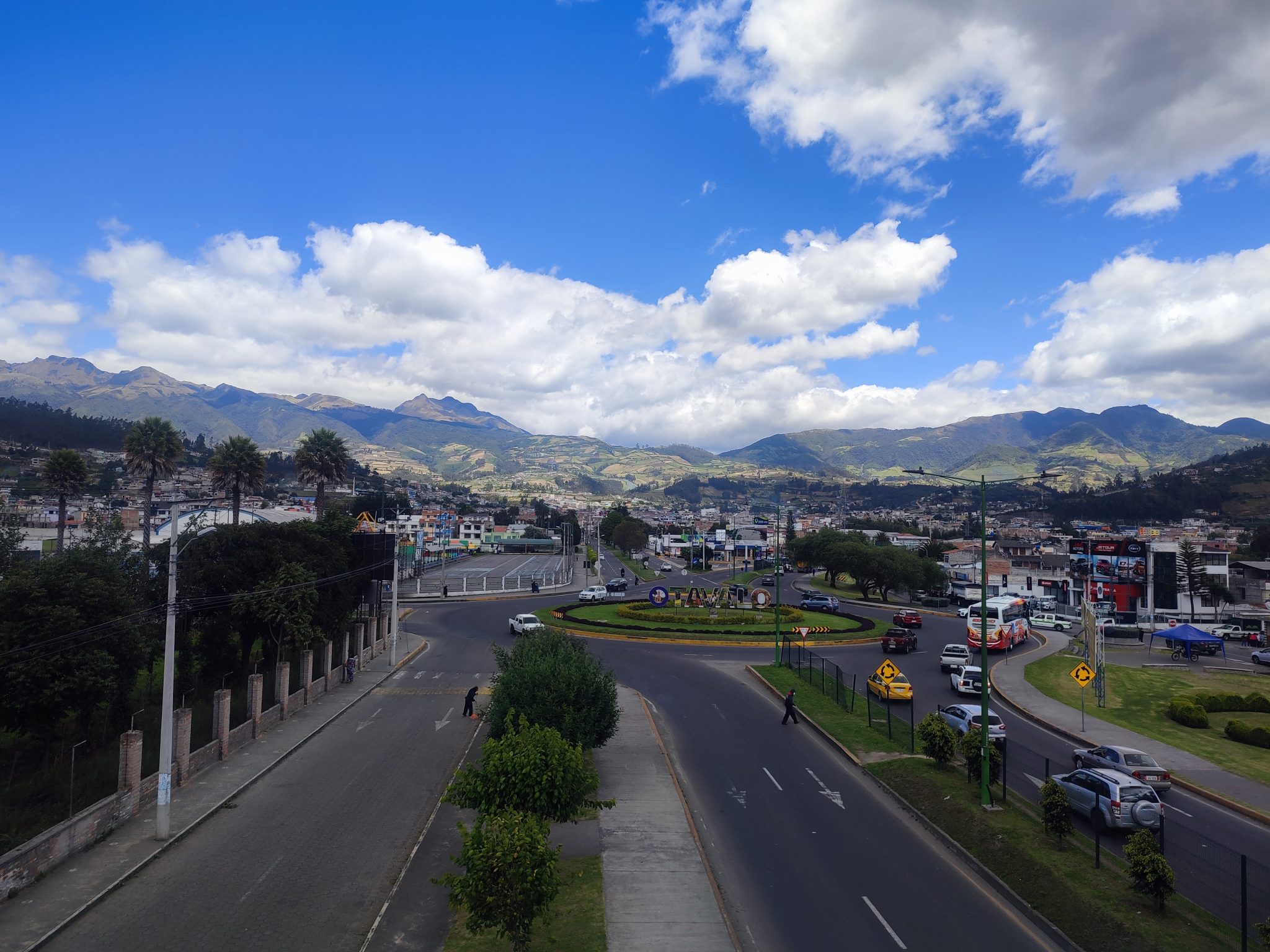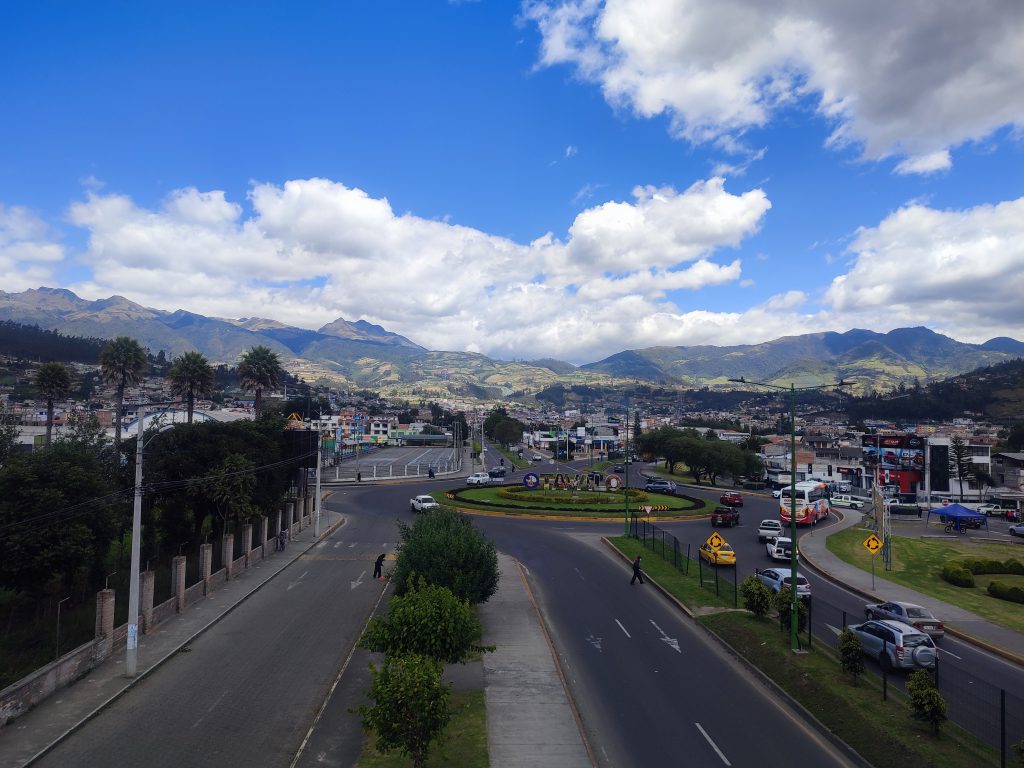 By Bus
Buses are the most common transportation to reach Otavalo. You can find buses operating trips directly to Otavalo from major cities in Ecuador.
From Quito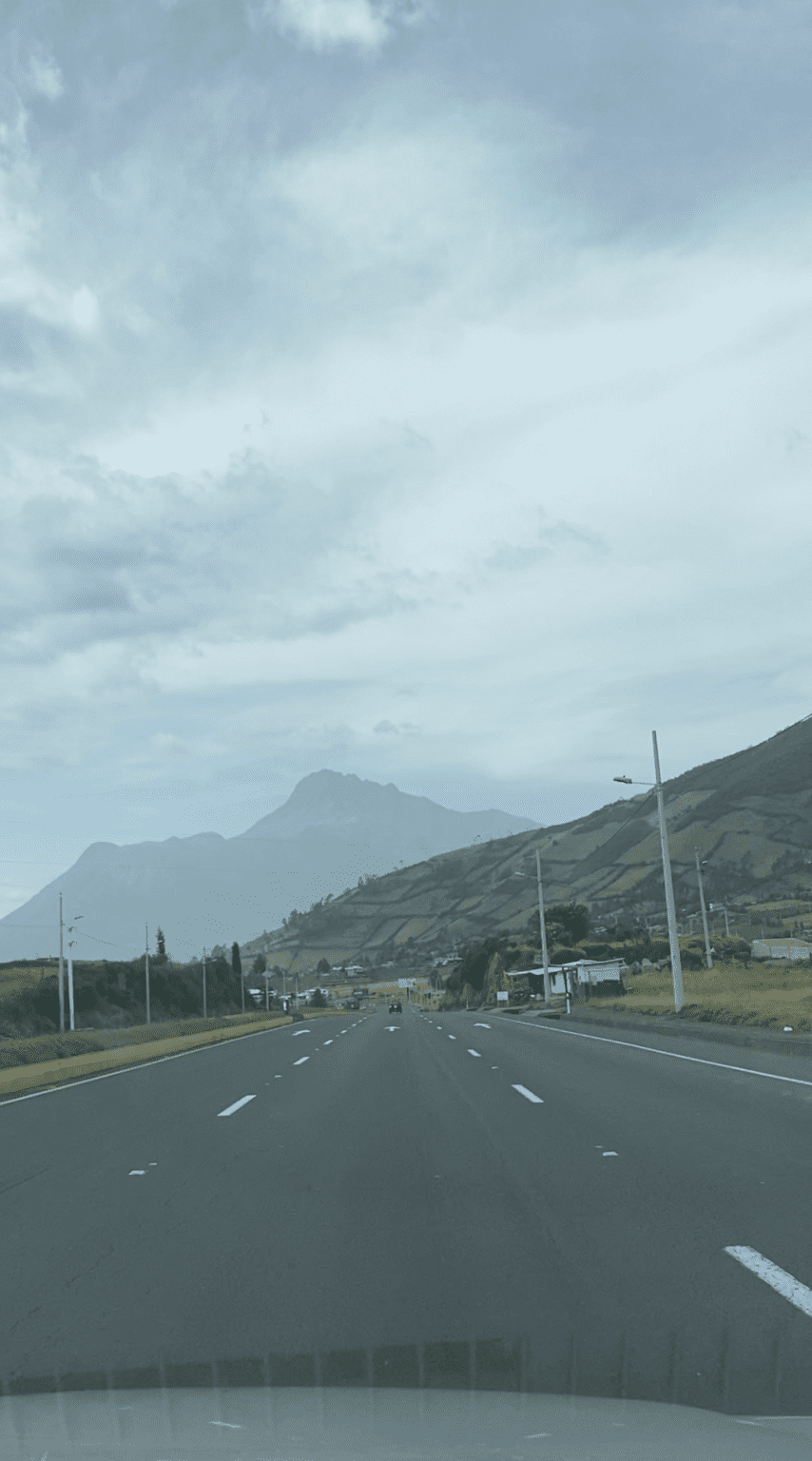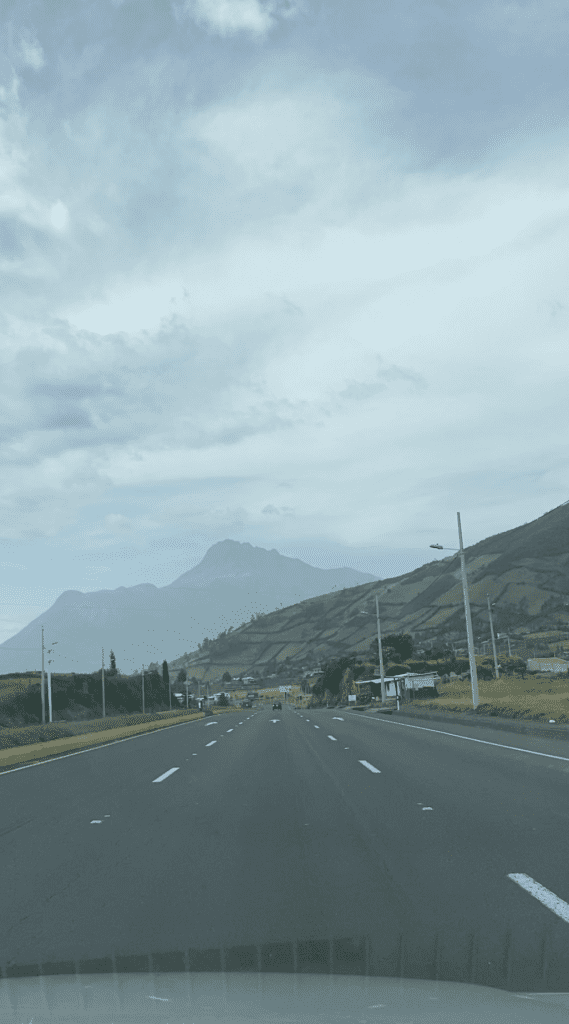 Otavalo is approximately a two-hour drive away from Quito. You can hail a taxi or if you are renting a car during your Ecuador trip, you can easily pin Otavalo on your smartphone.
A cheaper option is to hop on a bus in Carcelén or Quitumbe bus terminal in Quito that will take you to Otavalo.  If you travel on your own, the bus would cost about $6. However, many people buy organized tours. 
From Guayaquil
If you are coming from Guayaquil, Flota Imbabura is operating trips to Otavalo. The journey normally takes around eight hours. The cost is about $20.
Transport in Otavalo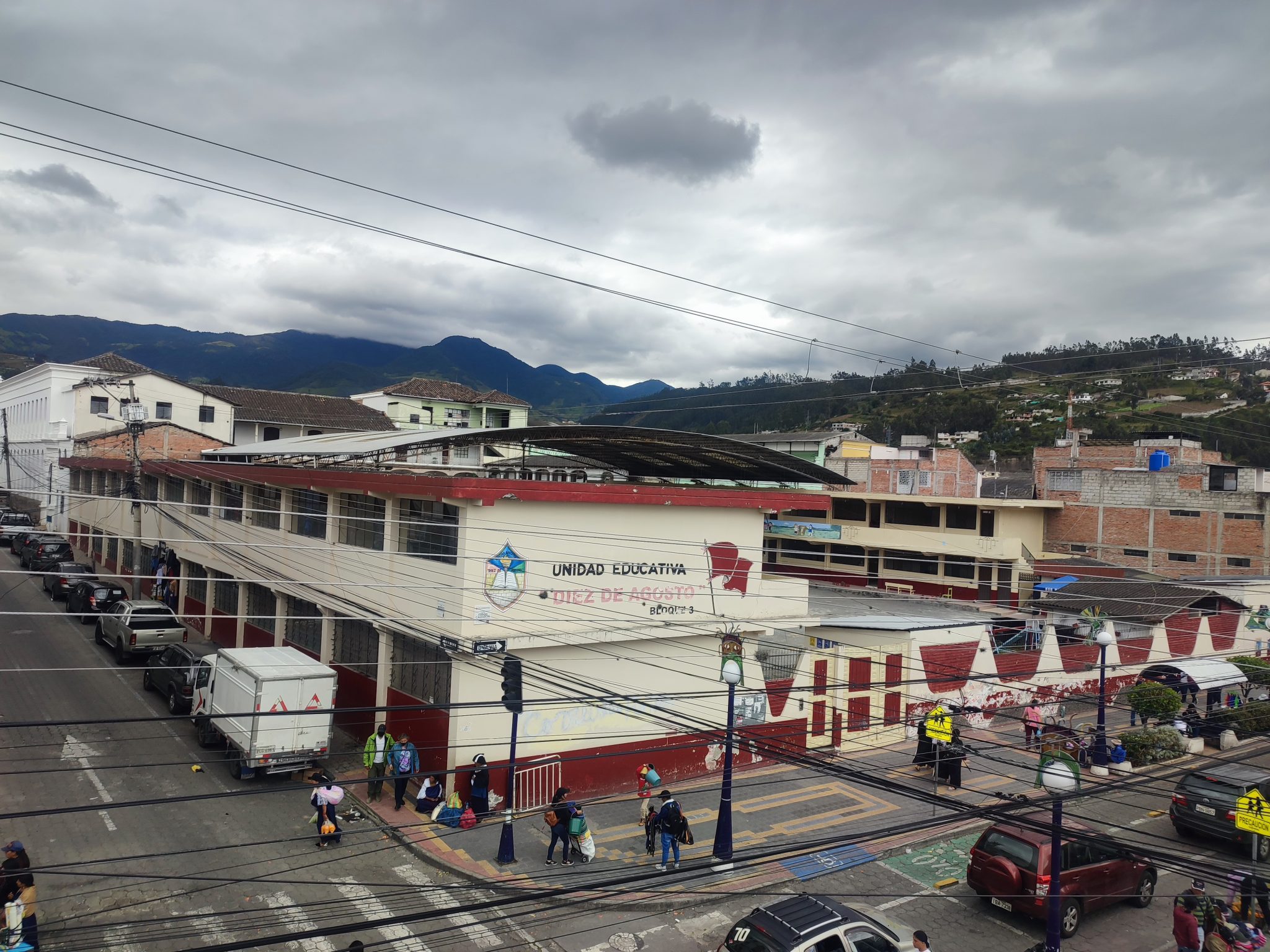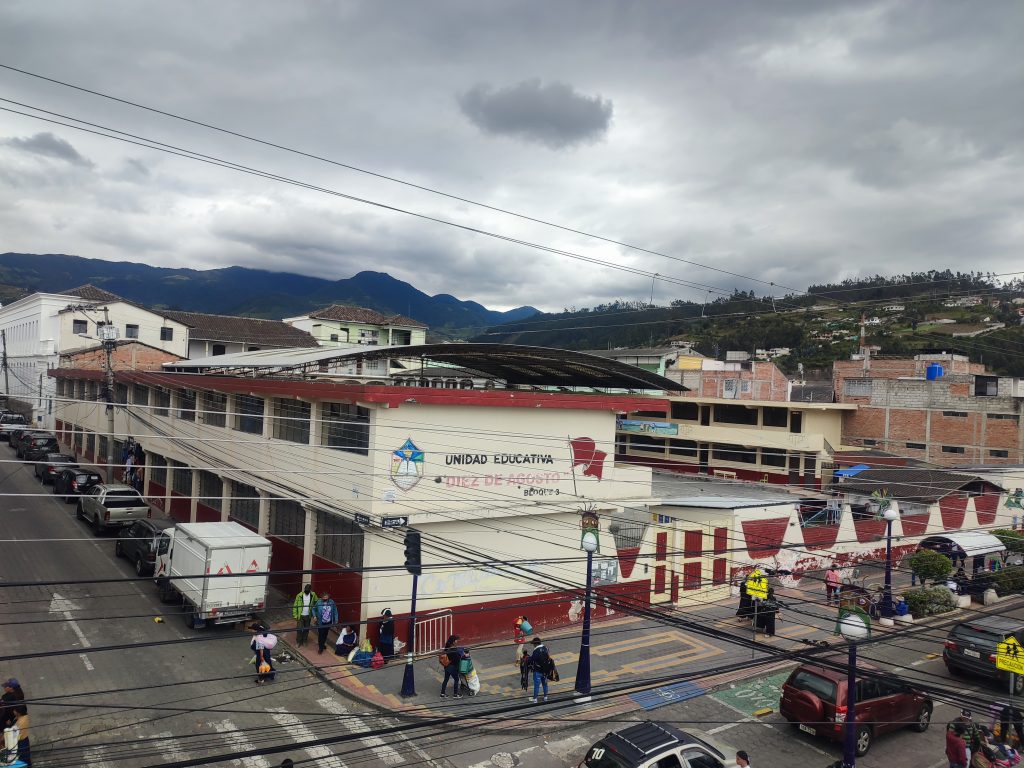 Taxis
Getting a taxi in Otavalo is easy as there are taxis available any time of the day. Taxi fares are also reasonably priced, and the drivers are friendly. We enjoyed taxis.
Buses
Buses are also accessible in Otavalo and this is good news for those on a tight budget. Most attractions in Otavalo can be reached by bus, but if you want to visit places in remote areas, you should rent a car or hire a taxi.
Otavalo's Climate, and Weather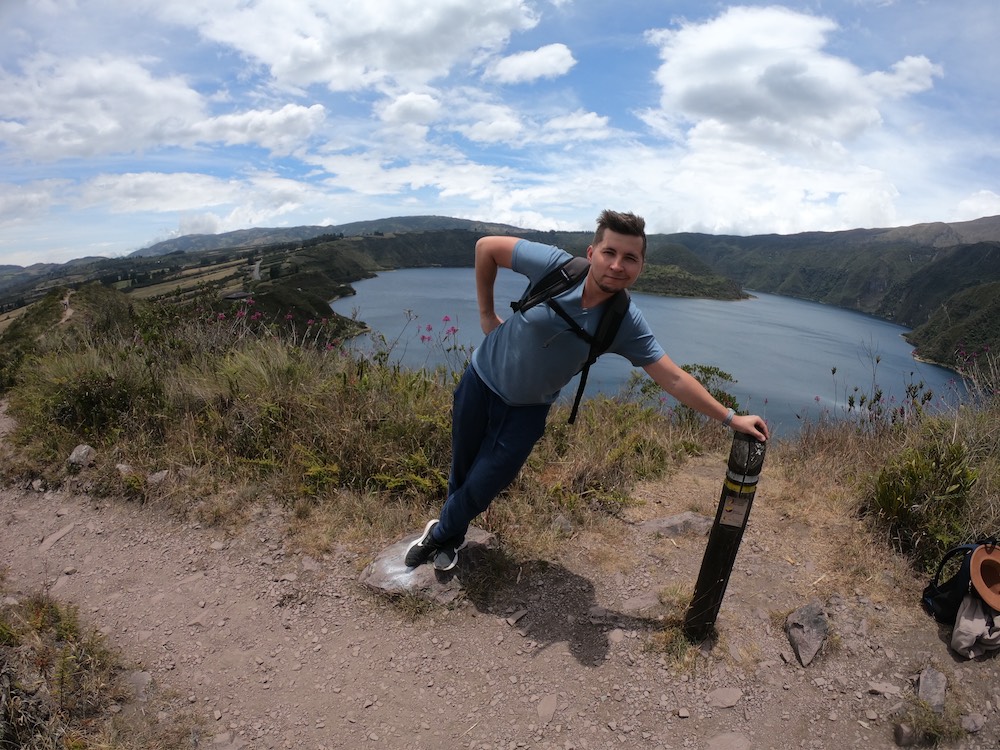 It is usual to experience a cloudy day in Otavalo as the town is surrounded by mountains. Still, the climate is generally warm but occasional rain also occurs.  Clear and sunny skies are usually experienced during the dry season — this is between July and September.
The best time to visit Otavalo is between June to September when you can enjoy most outdoor activities.
Travel and Safety Tips in Otavalo, Ecuador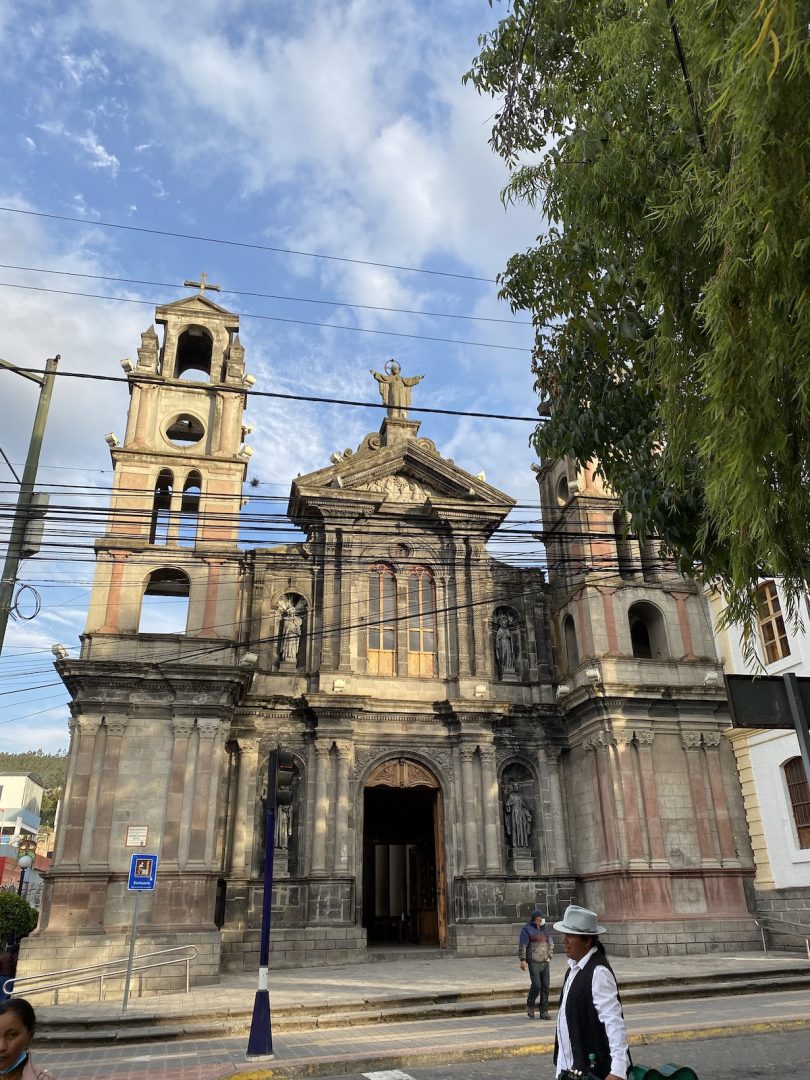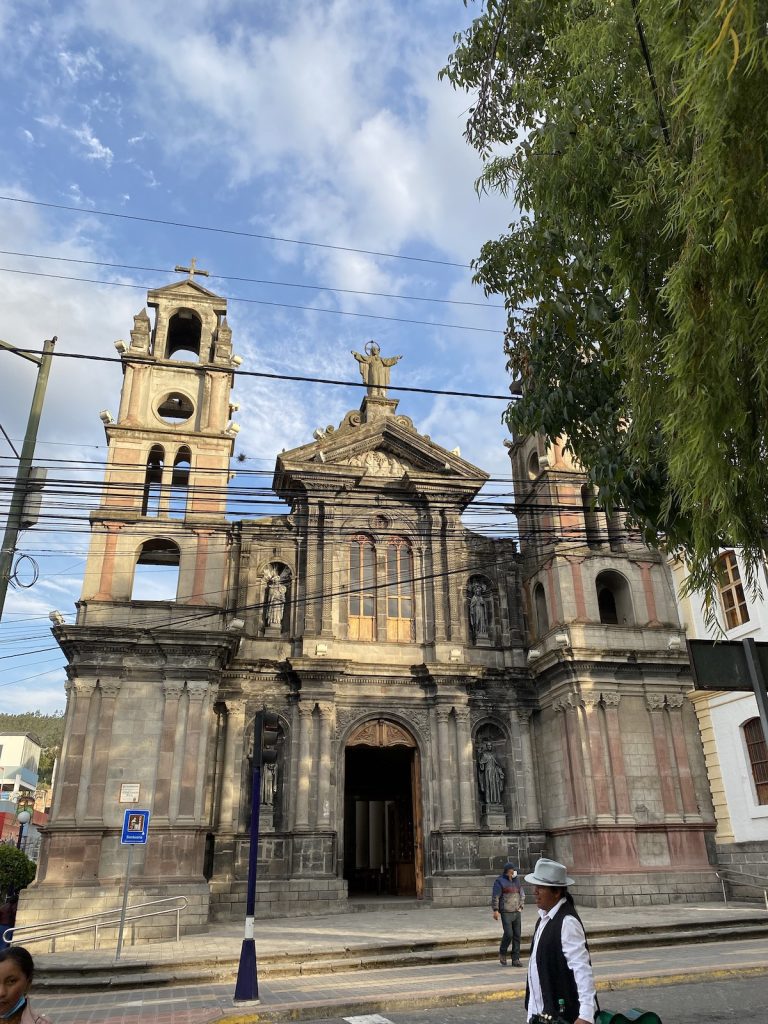 Cash is always preferred especially when you shop at the Otavalo market. To avoid hassles, make sure to bring loose change.
Otavalo is a safe place for tourists even at night. The locals are also nice and polite. Nevertheless, you should still be careful particularly in the market as it gets crowded with tourists and locals alike on market days. However, we did not encounter any safety concerns during our visit to Otavalo.
The weather in Ecuador is generally warm and that applies in all cities in the country but since Otavalo is surrounded by the mountains, the heat is milder and it gets cooler once you go to higher areas. Be prepared and put on an additional layer of clothing when going out.
Conclusion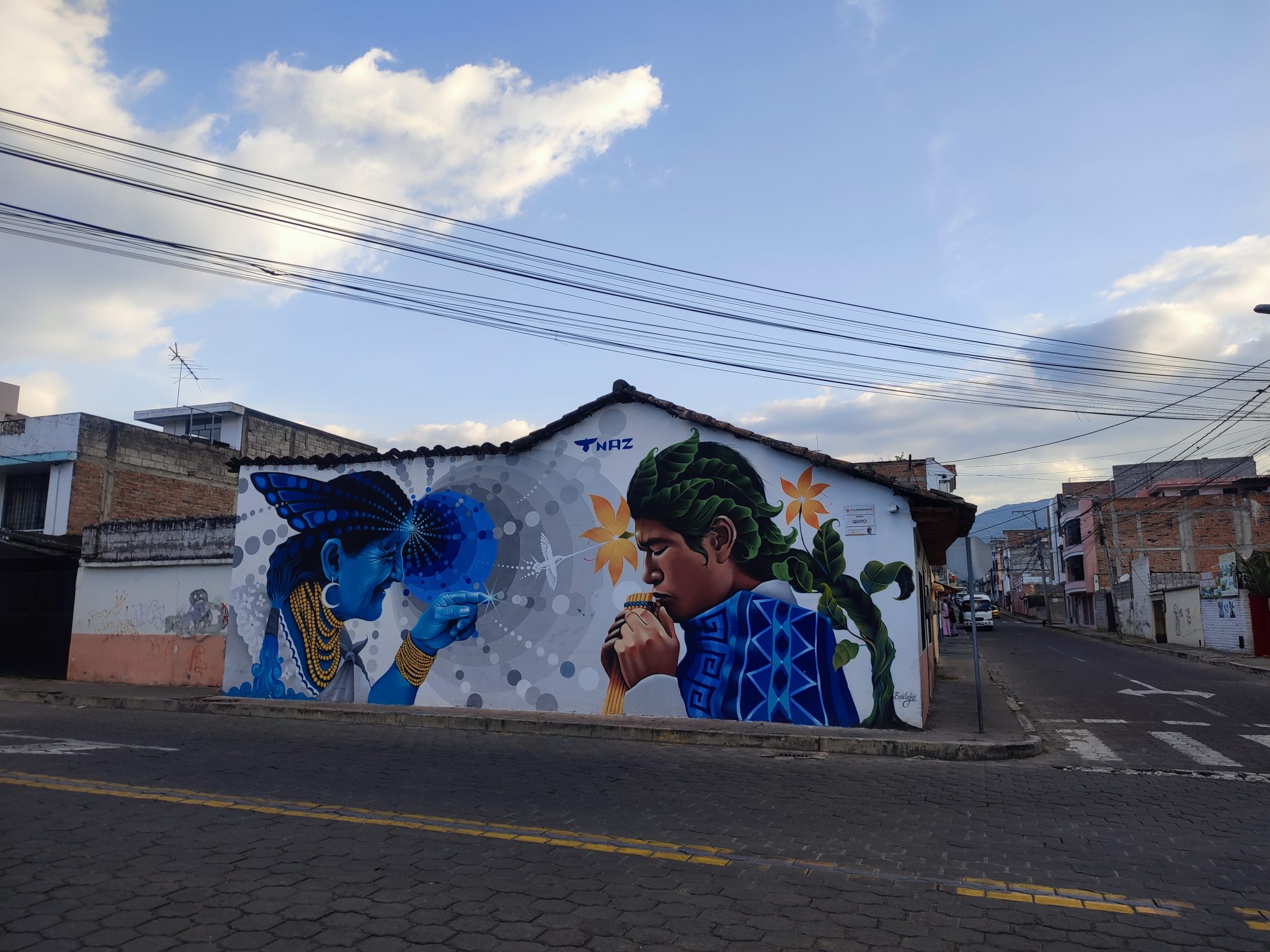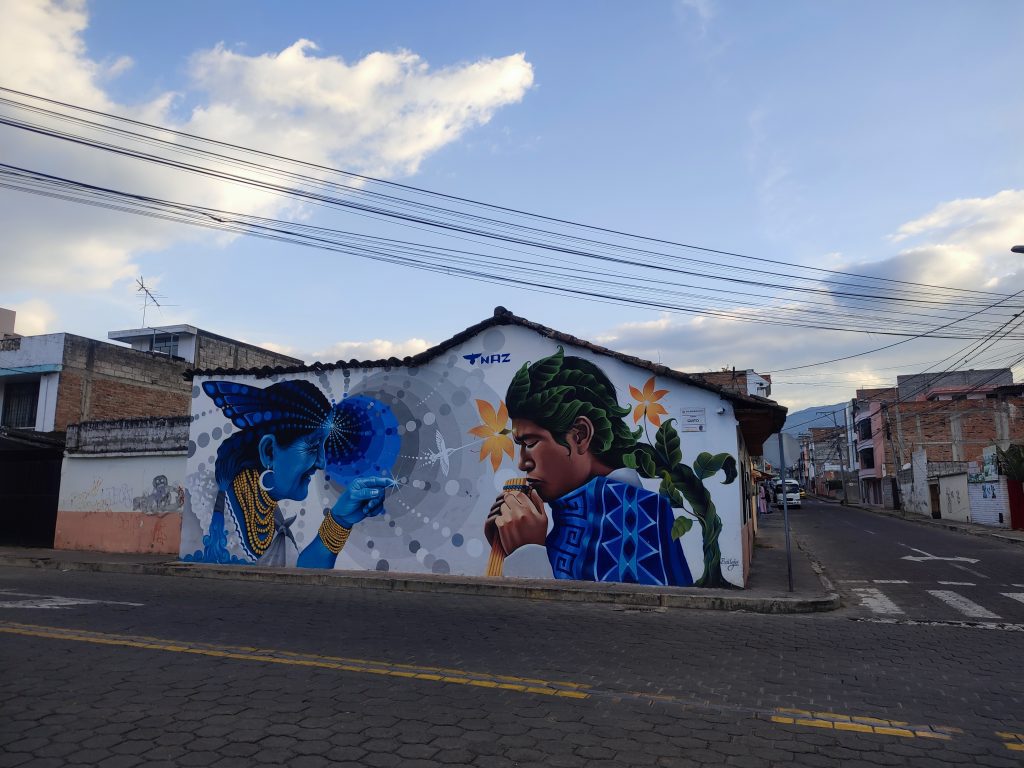 We can surmise that Otavalo is worth visiting. It is the most accessible escape from the busy city of Quito. The culture of the indigenous Otavalos is very much interesting and worth documenting. If you need a quick breather from the fast-paced city life, Otavalo is a wonderful place to visit.