Ecuador is a natural wonder, but it does not come without negative issues. There is a high rate of theft, threats of seismic activity, and there are places in Ecuador that you are simply not permitted to visit. All of these factors may have you curious if it is safe to visit Ecuador.
As a result, we created this guide, which is packed with Ecuador safety tips. There's information on everything from the safest mode of transport to which areas to avoid, as well as some useful travel safety tips.
How Safe is it to Travel in Ecuador?
Ecuador shares borders with Colombia and Peru in Northwestern South America. Despite the fact that drug trafficking, violent attacks, minor theft, and scams are all prevalent, visiting Ecuador is fairly safe. Ecuador's border region with Colombia is one of its no-go zones.
Earthquakes, volcanic eruptions, tsunamis, and severe weather are also significant risks. The wildlife can also be unnerving; anacondas roam the Amazon and can be dangerous.
Backpacking in Ecuador can be risky as well, but it is worthwhile. Simply ask anyone who has been there how much they relish the experience.
Are Taxis Safe in Ecuador?
Taxis in Ecuador are safe, but they are not always straightforward. They rarely have meters, except in a few cities. They had them in Quito, Banos, Cuenca, and Guayaquil during our trip to Ecuador. This means you must first agree on a price with the driver before getting in. However, there is usually a flat rate. We never had issue with taxis.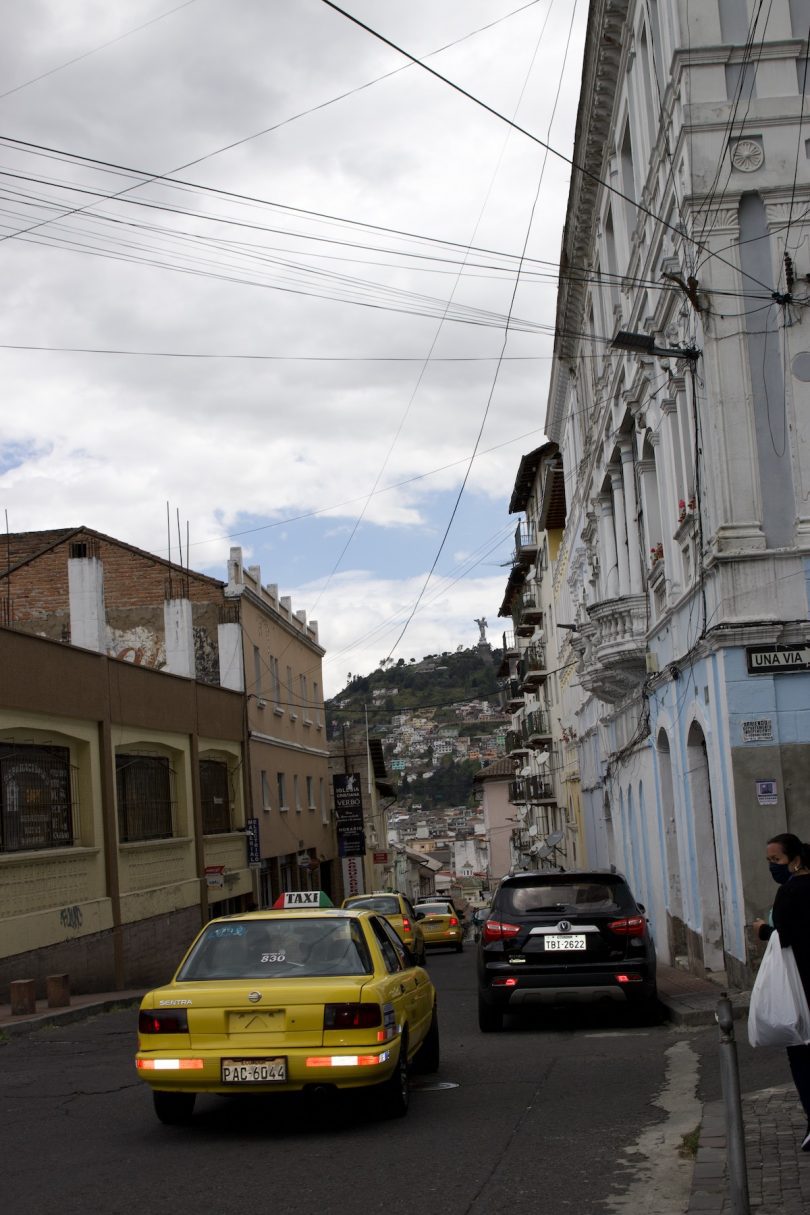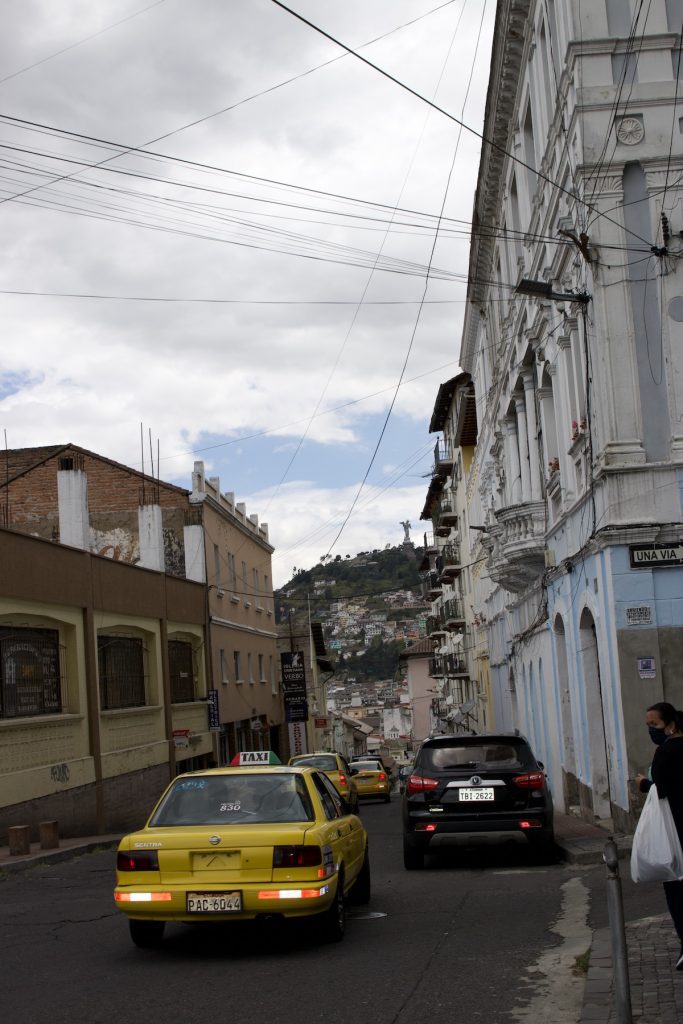 To identify a taxi in Quito or Guayaquil, look for yellow vehicles with license plates on the doors and windscreen. Otherwise, look for an orange license plate or, more recently, a white plate with an orange strip across the top. 
Easy Taxi is also a common taxi booking app in Ecuador. It's similar to Uber in that when you book, you'll see the driver, their name, and a description of the car, which is helpful.
Is Public Transportation in Ecuador Safe?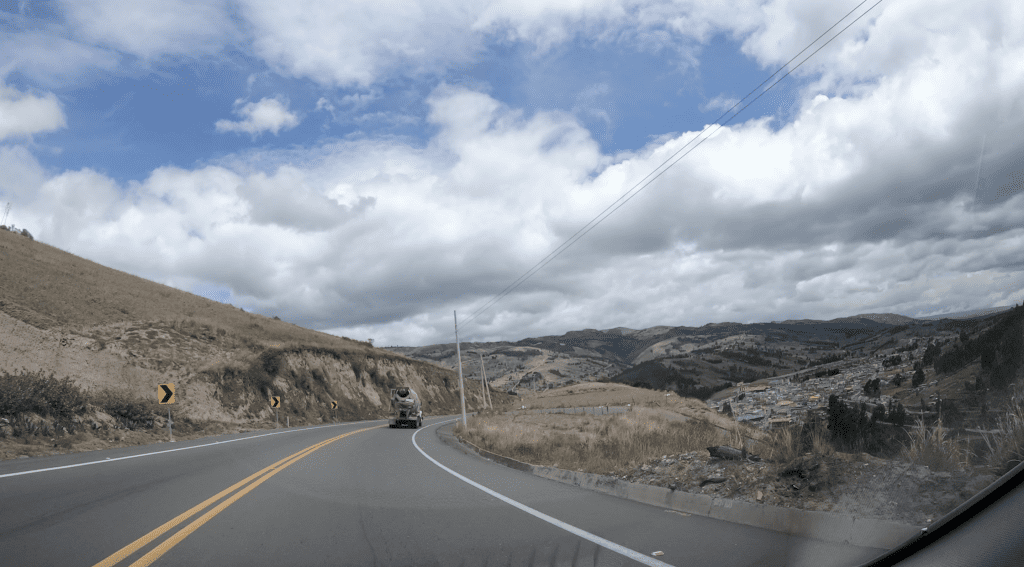 Train lines in Ecuador were recently restructured. These are essentially tourist trains that travel along the Andean and Coastal regions. These are good transportation for day trips and are perfectly safe.
Buses are also safe as long as you are vigilant and keep your belongings close. They are fairly frequent and reasonably priced for long distances. Avoid taking the city buses in Quito because they are overcrowded.
Pickup trucks are probably at the bottom of what we would consider safe public transportation in Ecuador. They do, however, travel rural and remote routes and can be pretty cool if you enjoy a bit of adventure.
Crimes in Ecuador
Quito's old town is stunning, and parts of it are World Heritage Sites, so it's no surprise that the city draws large crowds of tourists. Pickpockets thrive in crowds, so be aware of your surroundings and possessions.
This is also one of the city's poorer neighborhoods. Unless you're traveling in a large group, with a local friend, or as part of a tour, avoid the area at night.
The modern section of Quito, La Mariscal, at night, is also potentially dangerous. Rather than walking back to your hotel, call a taxi.
Pickpockets and petty thieves are usually present in transportation terminals, so take extra precautions. Quito's tourist police can be easily identified. Get in touch with them if you need assistance or want to report a crime.
The focus is on the minor aspects of petty crime. While the sight of a knife or a gun can be frightening, violent crime is uncommon. Unlike in other South American countries with higher rates of violent crime, the weapon in Ecuador is usually used to intimidate the victim.
Guayaquil's crime rate makes this port city somewhat dangerous. It has issues similar to Quito, but petty crime is more prevalent. Avoid the poorer areas, particularly El Guasmo. Travel with caution in the city's downtown and southern areas, as well as on public transportation.
Places to Avoid in Ecuador
While there are many beautiful and safe places to visit in Ecuador, there are some that you should avoid or take extra precautions when visiting.
The Colombian Border
Do not even think about going near this area; it is simply not worth it. Most crimes occur in this area, and you don't want to be drawn into a drug war during your vacation. Fortunately, getting into this exclusion zone is nearly impossible for tourists in any case.
Areas in Quito
As already mentioned, pickpocketing and petty crimes are common in Quito so you should still be cautious about where you stay. A general safety tip is to avoid places with suspicious crowds. Also, do not walk alone on a dark empty street. 
Areas in Guayaquil
While the riverfront in Guayaquil is relatively safe for tourists, there are some areas to avoid in the city. The urban areas, as well as the downtown and southern areas, as well as the El Guasmo district, are known for being dangerous. When using public transportation, use caution and keep an eye on your belongings, especially after dark.
Covid-19 Situation in Ecuador
According to Our World in Data, Ecuador has a fully vaccinated rate of 69.2% as of August 2022. Ecuador is willing to strengthen or relax entry requirements based on the current situation, with the various COVID variants emerging. Travelers should be adaptable and anticipate changes in entry requirements.
Ecuador Travel Requirements
Ecuador travel restrictions were updated on Aug 11, 2022, by the Ecuadorian government. All visitors to Ecuador over the age of three must present the following documents:
Proof of completed COVID-19 vaccination or

Negative COVID-19 RT-PCR test result or

Proof of COVID-19 Recovery, and

Travelers Health Status Declaration Form
You may visit the Ecuador Ministry of Tourism website for more information about travel and health safety protocols.
Travel Safe in Ecuador
You can visit Ecuador's cities safely as long as you take precautions.
Chat with locals to learn about an area's safety so you can identify and avoid dangerous areas.

When you're out on your own, use caution. Take a taxi if you are traveling late at night.

Never leave a drink unattended, and never accept drinks from strangers. In Ecuador, drink spiking does occur.

Avoid wearing expensive jewelry in crowded areas.

Take no more cash than you need for the day.

Take only one credit card, and consider opening a new credit card with a low limit for your trip to Ecuador; if it is skimmed, stolen, or you are the victim of express kidnapping, you will not lose your life savings.

Hold on to your camera and keep it in a bag until you need to take a picture.

Keep all bags and other valuables visible in restaurants and other public places.

Make copies of important documents and credit card numbers.

Always carry identification (it's required by Ecuadorian law), but make it a photocopy of your passport, not the original.

Do not forget to disinfect and follow health and safety protocols set by the government.
Conclusion
Despite the petty crimes, it is perfectly safe to travel in Ecuador as long as you use common sense and take safety precautions.
Ecuador can be intimidating at times, but if you are careful and pay close attention to your environment, you can have a safe visit.
Ecuador has a lot to offer with a plethora of rainforests, mountains, and beaches.   You will undoubtedly appreciate nature and indigenous culture.