Mount Chimborazo is Ecuador's highest peak, and the Chimborazo climb is non-technical, which means you climb up without confronting steep vertical cliffs that demand technical abilities such as ice climbing. Climbing to Chimborazo is considered one of the best things to do in Ecuador.
Mount Chimborazo's equatorial peak (6,268.2 m/20,565 ft) is also the closest point on Earth to the sun. It is the tallest peak on the world as measured from the center of the earth rather than sea level.
Climbing Chimborazo takes place between midnight and dawn. with many successful summit attempts reaching either the minor Veintimilla 6,230 m (20,440 ft) peak or the major Cumbre Maxima peak around daybreak.
How to Get To Chimborazo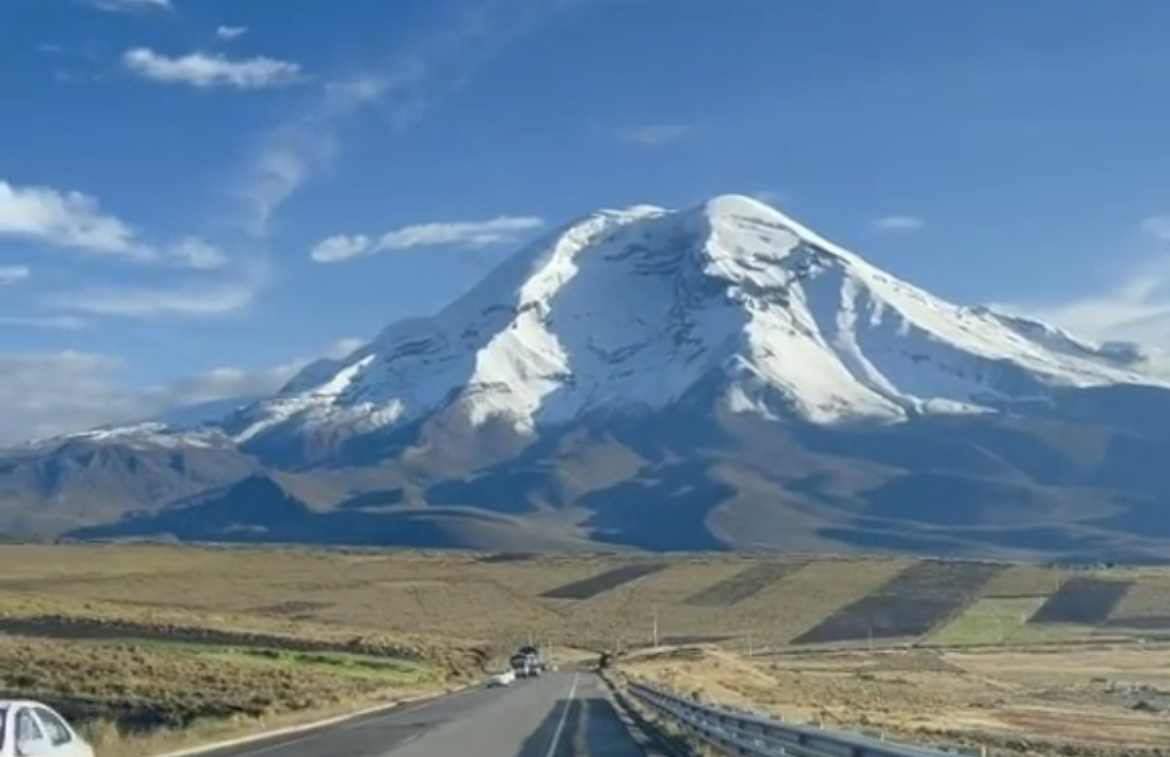 Take any of the southbound buses from Quito's Quitumbe terminal to Riobamba. It will cost you roughly $3.75 – and the trip will take longer than three hours.
Then, take one of the buses to Guaranda from the Terminal Terrestre de Riobamba and ask the driver to drop you off at the Chimborazo entry. It is around 30 minutes after traveling through San Juan town.
You may also alternatively take a taxi cab to the trailhead, which is about a half-hour drive from the Whymper Hut.
Best Time to Climb Chimborazo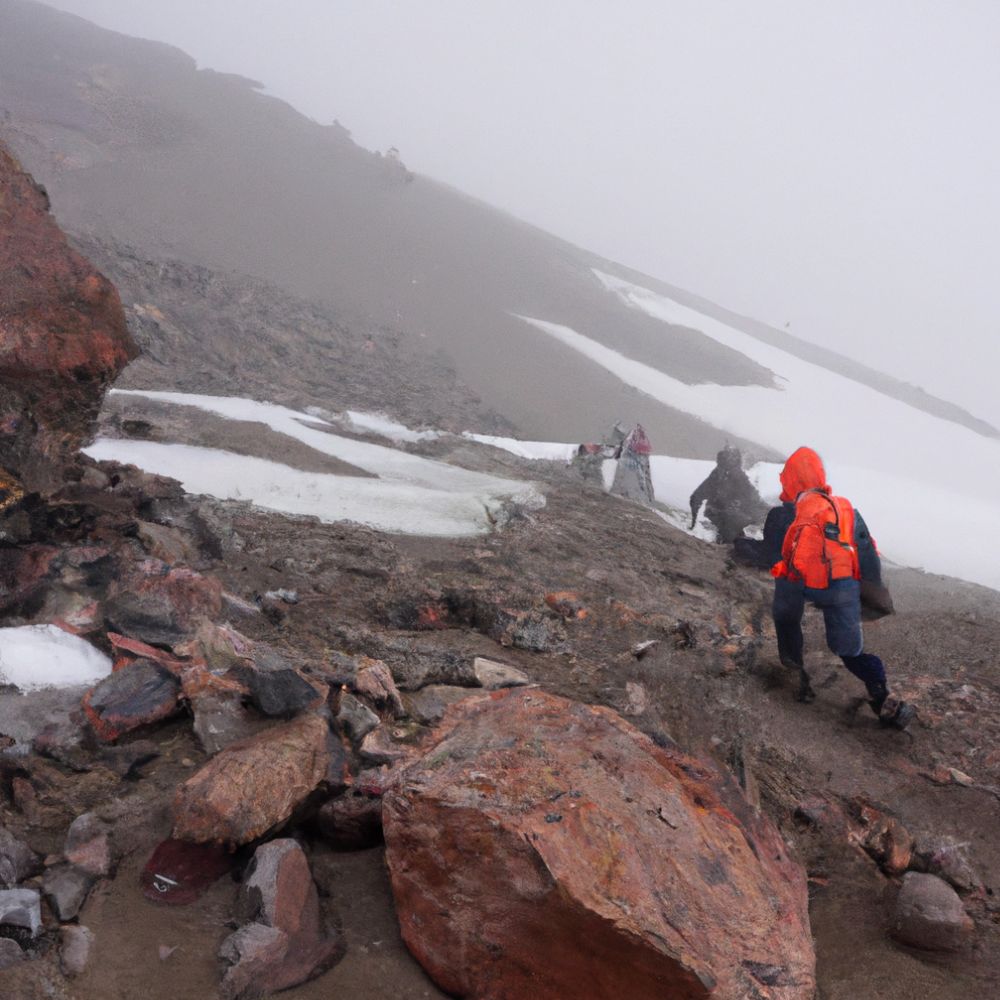 The best months to climb Chimborazo are June and July, as well as December through early January. From February to May, bad weather is prevalent, especially around April.
Make it a point to start  your climb before midnight and to return by 10 a.m. for the following reasons:
First, there are risks of rockfall. Around that time, the route around The Castle, a massive rock wall about an hour from the Refugio Whymper, becomes treacherous. As the temperature rises, a great number of tiny and large rocks begin to fall from the high wall.
Later in the afternoon, passing across this region (El Corredor) is like dashing between falling rocks.
Second, clouds frequently roll in early in the afternoon, making it extremely difficult to find the route. Because there are large crevasses on both sides of the regular trail, losing track may be quite perilous.
Chimborazo Acclimatization and Climbing Preparation
Climbers are recommended to spend time at high altitude before making a Chimborazo summit attempt to learn how their bodies would respond when on the mountain's side. I would also recommend taking ChlorOxygen 1-2 weeks ahead of the trip so it's easier to deal with high altitudes.
Difficult hikes in Ecuador's central Andes, such as El Altar's lagoons or the Ecuadorian Inca Trail in Sangay National Park, are excellent methods to train your body to adjust to high altitude.
Things to Bring to Your Chimborazo Climb
The Chimborazo climb is not for beginners, so make sure you have the proper equipment to complete the trip and survive the cold temperatures you will encounter along the journey, which range between -3°C and -15°C.
While most tour operators provide their own climbing equipment, it is still recommended to bring your essentials such as:
Medium backpack for the ascent

Refillable water bottle

Sunscreen with a high SPF (50 SPF or higher)

Lip balm

Clothing: thermal underwear, hiking socks, t-shirt, waterproof jacket, and pants

Sunglasses

Personal hygiene items

Face mask

Alcohol-based disinfectant
Camping in Chimborazo
Most groups start their ascent from the Whymper refuge (5,000 m / 16,400 ft.). It has four dozen bunk beds, fresh new mattresses, toilets, cold water, basic food supplies, stencils, a gas stove, and a fireplace.
The same amenities and prices are available in the Carrel refuge (4,800 m / 15,744 ft.). With 52 beds, this sanctuary is totally open. However, your ascent will have to begin 1 hour earlier.
Camping is also permitted everywhere on the mountain, and some groups set up a high camp to shorten the summit push to two days, which I believe boosts your chances of reaching the summit. The most highly recommended are:
El Castillo High Camp
El Castillo high camp is located in the bottom of a bowl, a few meters beyond the rock outcrop and on the left (north) side of the Southwest ridge (the normal route). It's not a good idea if there's new snow on the first dome. This camp is vulnerable to the windblast of avalanches coming from above.
Moraine Camp
Moraine camp at 5,050 m, 10 minutes from Whymper refuge. This region has a large flat field. Make your camp as far away from the moraines and the Thielman glacier as possible.
Note: As of November 2021, refuges no longer provide service or accommodation and all climbs will begin from a high camp at 5,200 meters.
Altitude and Safety Tips
Climbers will be exposed to tremendous altitude throughout the volcano, which will be difficult for everyone. Altitude sickness is always a risk that must be taken carefully. 
It is usual and expected that a climber may experience shortness of breath, a high pulse rate, and weariness when trekking. However, whenever symptoms such as chest discomfort, crippling headaches, and coughing up fluid appear, it may be time to wrap up the day. It is important to understand your body and prioritize your safety.
Make sure to acclimitize first before climbing Chimborazo to avoid altitude sickness. This climb are not for beginner climbers as it can be dangerous.
If you already know that you are prone to altitude sickness, bring necessary medications together with your first aid kit or better yet, do not try doing strenuous activities.
Accredited guides are required before you can climb the mountain. While they are trained to keep climbers safe, you know yourself better so think carefully before deciding to climb Ecuador's highest peak.