Las Grietas is an inland stretch of crystal pure emerald green water located at the bottom of an earth fissure! It may be found in the Galapagos Islands on Santa Cruz Island.
It is the greatest swimming hole on Santa Cruz Island, located near the municipality of Puerto Ayora Galapagos. Three crystal blue lakes are nestled in a crevice between steep volcanic cliffs in a gorgeous landscape.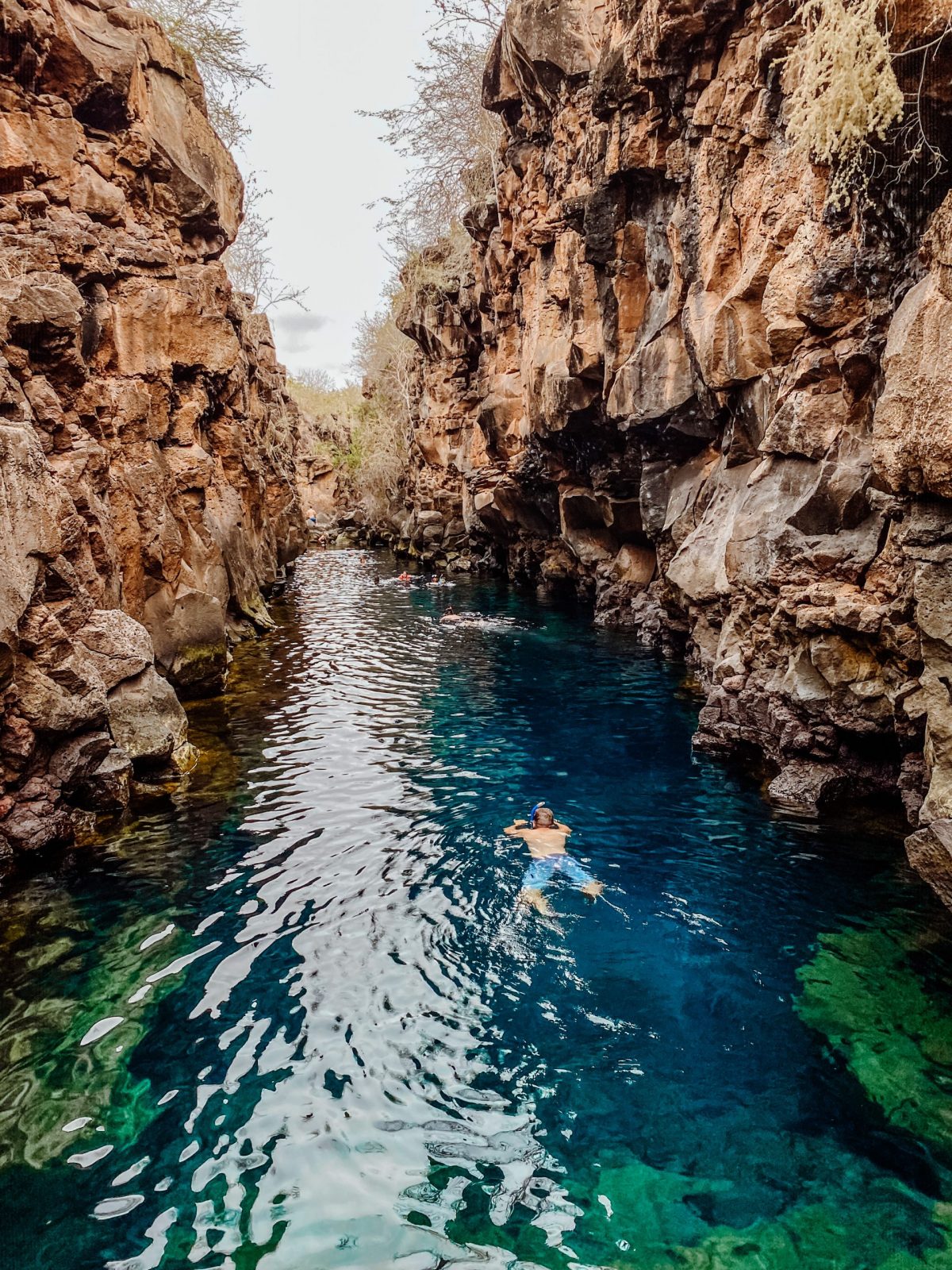 How to Visit Las Grietas
Las Grietas is located on the island of Santa Cruz in the Galapagos. It is located across from the major docks on the other side of Academy Bay from Puerto Ayora. You must first take a brief water taxi journey across the bay, followed by a short trail stroll past the beach and cacti.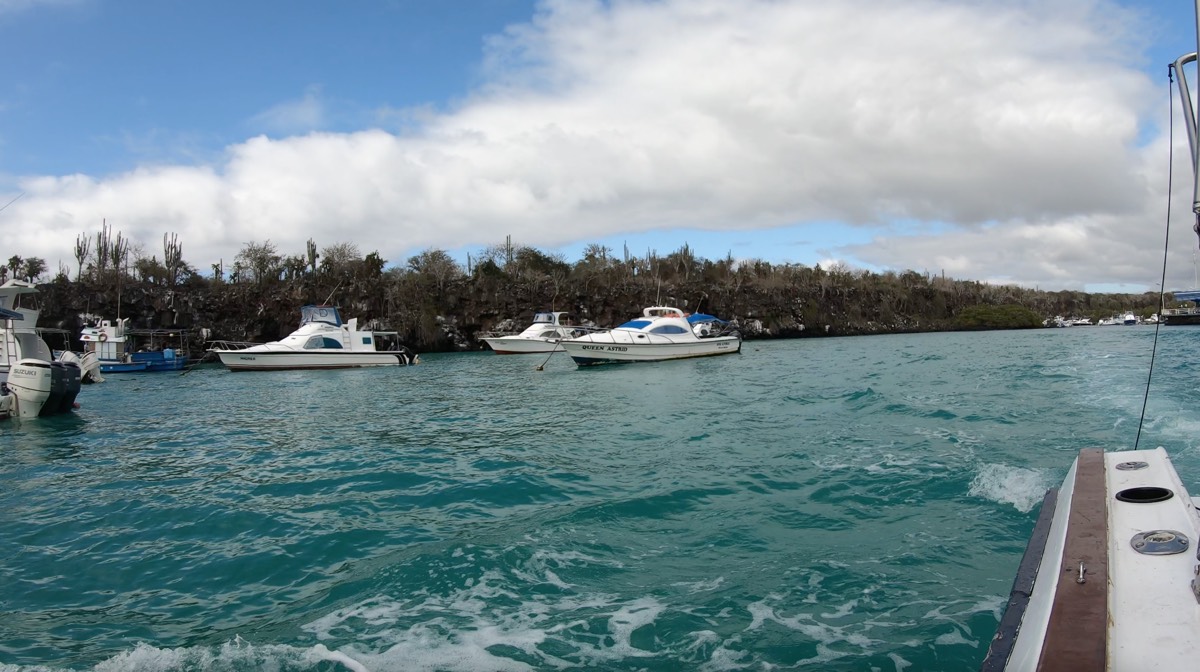 Go to the municipal dock at Puerto Ayora. Regular water taxis are available to transport passengers to the other side of the harbor just for $0.50. Inform the driver that you want to disembark at Finch Bay. From there, follow the signs going to Finch Bay Hotel.
Once you are at the Finch Bay Hotel, proceed to Las Grietas. This stroll takes you through a variety of settings. You'll see a beach, a lava field, a cactus forest, and even some abandoned salt mines.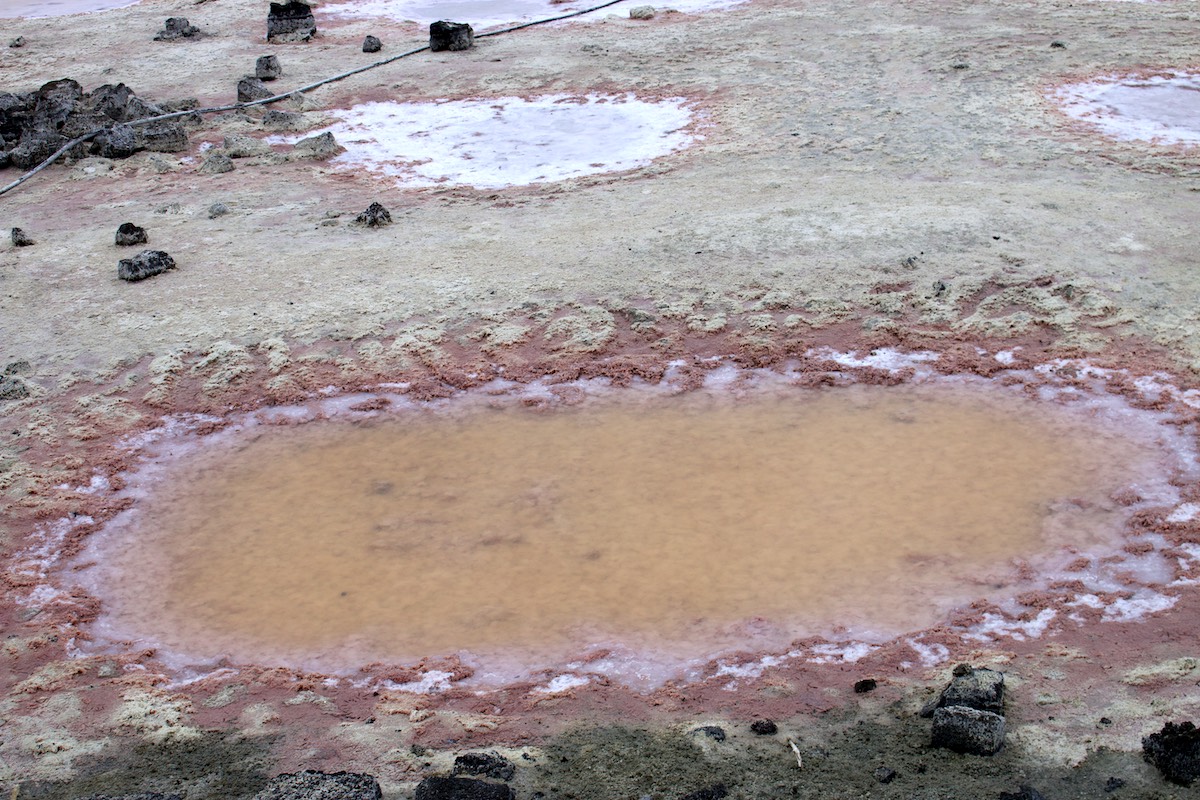 When you get at Las Grietas, you'll notice several wooden narrow steps leading down to a jumble of big rocks. You may cautiously climb into the cool waters from here.
The walk to Las Grietas from the Finch Bay Hotel takes around 15 to 20 minutes. Keep in mind, that you'll need a guide and pay $10 per person to get in since the area is protected.
What to See in Las Grietas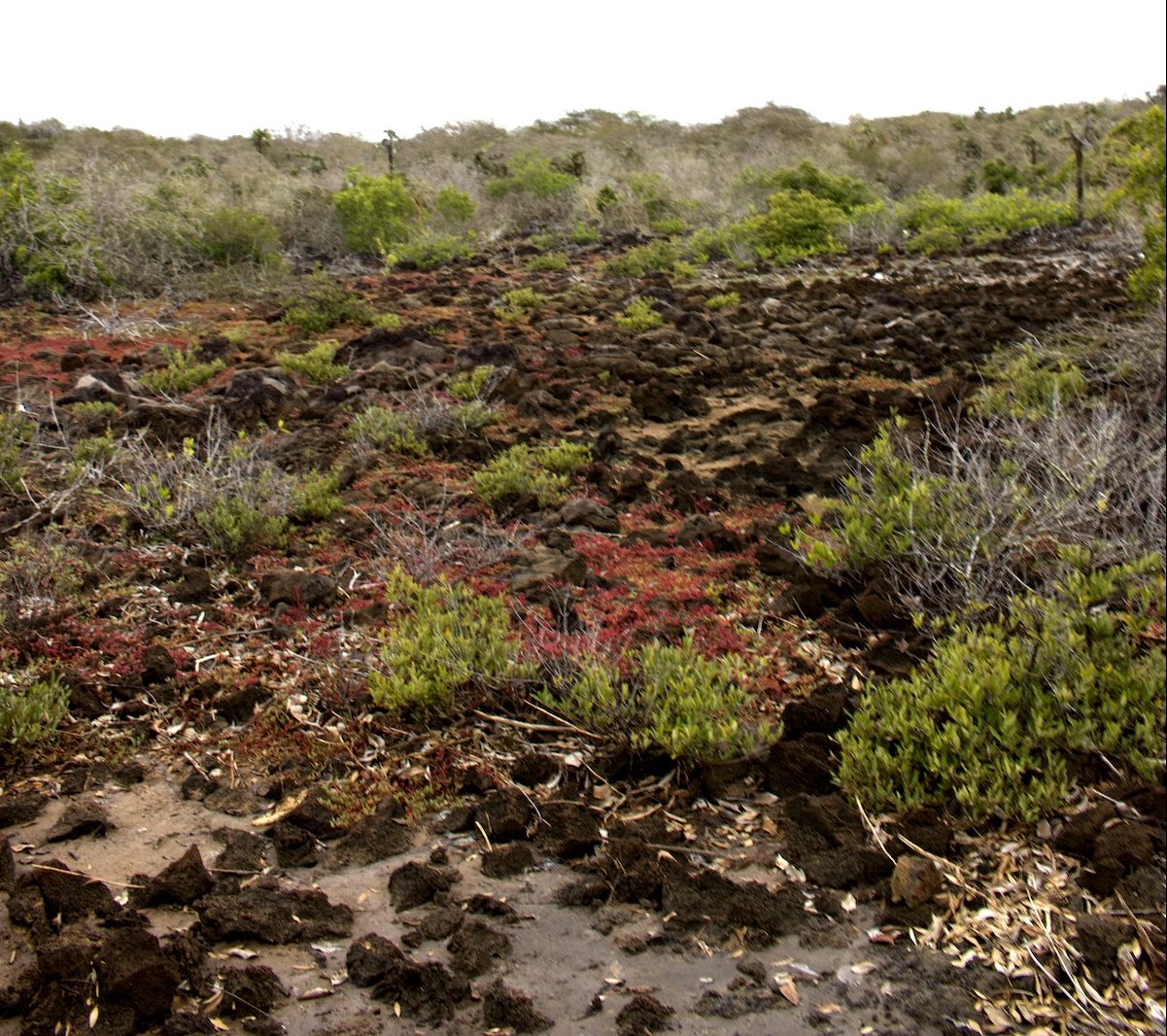 Tourists go in Las Grietas to cool down while taking in the breathtaking sights. Las Grietas is a fantastic place to spend a few pleasant hours swimming, snorkeling, or cliff diving.
The water in Las Grietas is a combination of seawater entering from one end and freshwater filtering in from the other. Because of the protective walls, the water is crystal clear and quite tranquil, with no current which makes it ideal for a relaxed swim.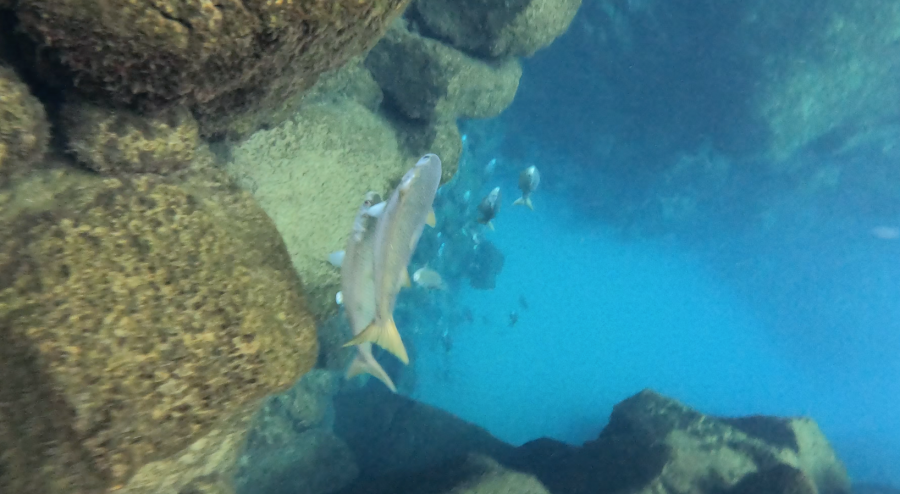 There isn't a lot of marine life to see here. The place is more of an area to cool down on a hot tropical day. Visitors with keen eyes can observe lots of other Galapagos animals along the route to Las Grietas.
The mangroves and Opuntia cactus along the walk are alive and well. While flycatchers and woodpeckers do their job, busy tiny Galapagos finches flutter from plant to plant. Galapagos Hawks and short-eared owls are more difficult to see, although they frequently visit this region. Large brown pelicans and lava lizards lurking between rocks are also regular sightings.
When to Visit Las Grietas
The dry and drizzle season lasts from June to December, with temperatures ranging from 18 to 20 degrees Celsius, while the hot and rainy season lasts from January to May, with temperatures ranging from 24 to 29 degrees Celsius.
You may visit Las Grietas at any time of year. We recommend visiting about midday when the sun is shining brightly and the air is warm since it creates a great contrast with the chilly, refreshing pool.
However, because of its popularity as a tourist destination, Las Grietas is likely to be crowded during the warm daylight hours. Go early in the morning or late in the day to avoid crowds.
Las Grietas Travel Tips
Bring simply what you need: drinking water, swimming gear, a towel, sunscreen, and a little amount of money for the water taxi. 

The route is easy to follow and flat, but wear closed-toe shoes since the lava rocks are pointy and spiky.

Las Grietas' lake is around 10 meters deep and 7 meters broad. Because there are no lifeguards on duty, only go into the water if you are a strong swimmer or have a floating device.

You should also wear water-resistant shoes since the underwater rocks are slick with algae and the entrance and exit to the water might be difficult.

People enjoy jumping down the cliffs into the ocean. However, this is risky and should be avoided.

A lengthy trail extending directly along the top of the canyon provides excellent views of Las Grietas. This is also a fantastic location for picturesque shots of the mangroves and opuntia forest, as well as the town of Puerto Ayora across the sea.

Leave Las Grietas well before dusk because the pathway is not illuminated and becomes even less well-defined at night.
Bottom Line
Las Grietas is a beautiful swimming hole that is well worth the trip. This is an ideal holiday for folks who want to get a real Galapagos experience while meeting people from all over the world. The scenery is similarly stunning, making this one of the world's most peculiar swimming places.
So, make the most of your Las Grietas experience by taking in the surrounding landscape and animals, and, most essential, have a wonderfully calm swim! It's definitely one of the best places to visit on the Galapagos Islands.