Baños de Agua Santa which translates to "Baths of Sacred Water", is the second-most populous city in the province of Tungurahua located at the foothill of Tungurahua volcano. More commonly known as Baños, it is one of the most popular tourist destinations to visit in Ecuador and it is the last city in Ecuador bordering the jungle and other towns in the Amazon River Basin, gaining its name, "Gateway to the Amazon".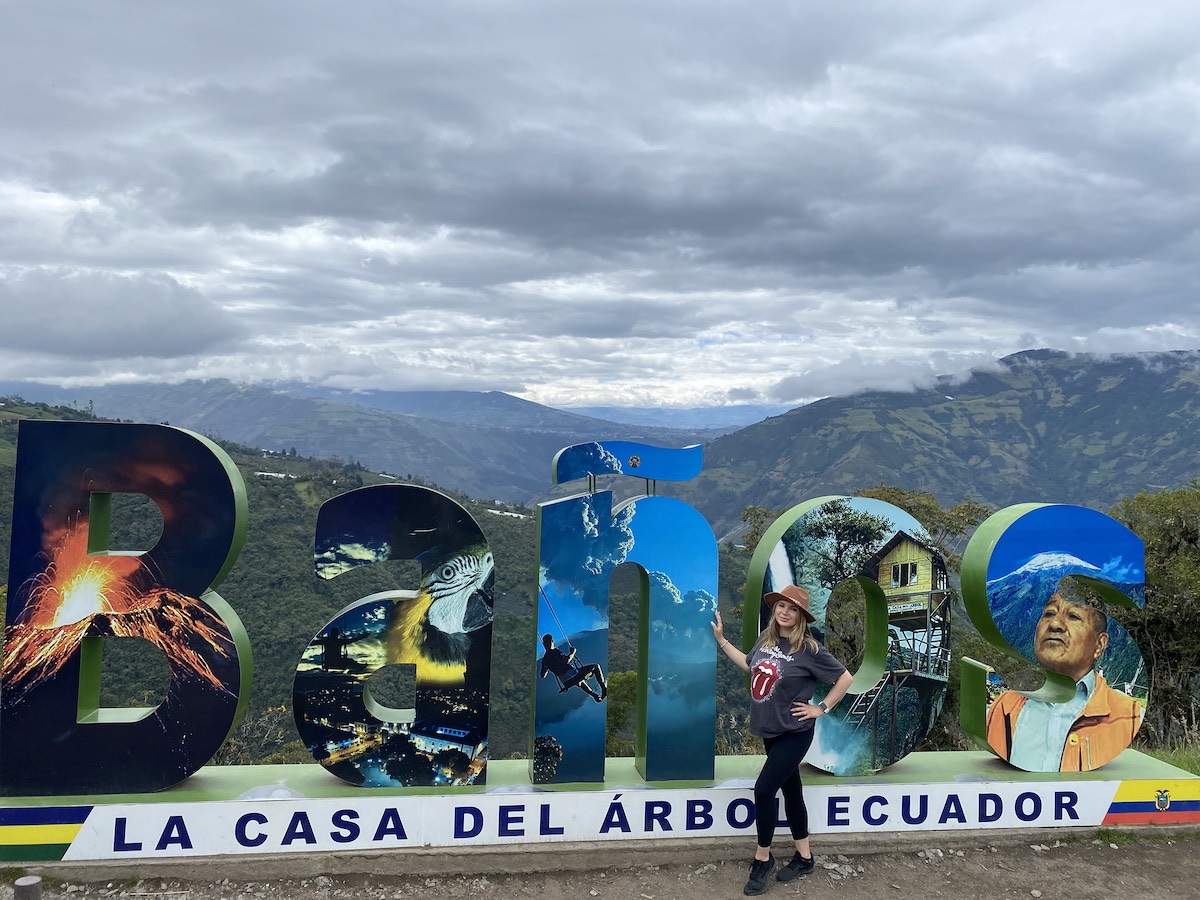 You can see a lot of wildlife and natural resources in Baños. You can find here all the best that nature can offer — hot springs, waterfalls, rivers, mountains, jungles, and many more. Baños has a laid-back vibe so most Ecuadorians also travel here for a quick getaway and escape from the bustling big cities. We loved Banos and we stayed for 3 nights to properly explore the area. It is located at a considerably high altitude (about 1800 meters) so make sure to take ChlorOxygen before the trip. It extremely helped so and we did not have to deal with altitude sickness.
It was one of the cities we visited during our 15-day self-drive trip to Ecuador Mainland.
What To Do In Baños
Baños may be small compared to the big city Quito, but you will never run out of fun things to do in this tranquil town. We have enumerated below the popular activities to do when you are in Baños, Ecuador.
Swing On The Tree At The End Of The World at Casa De Arbol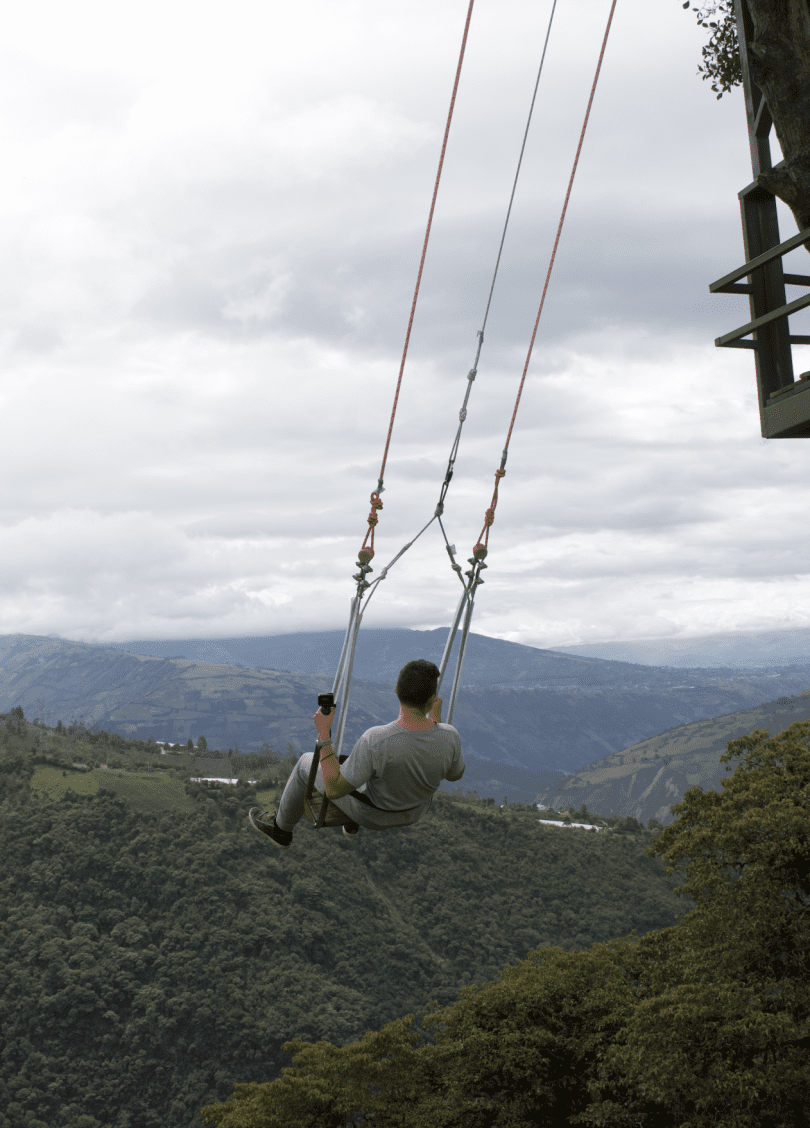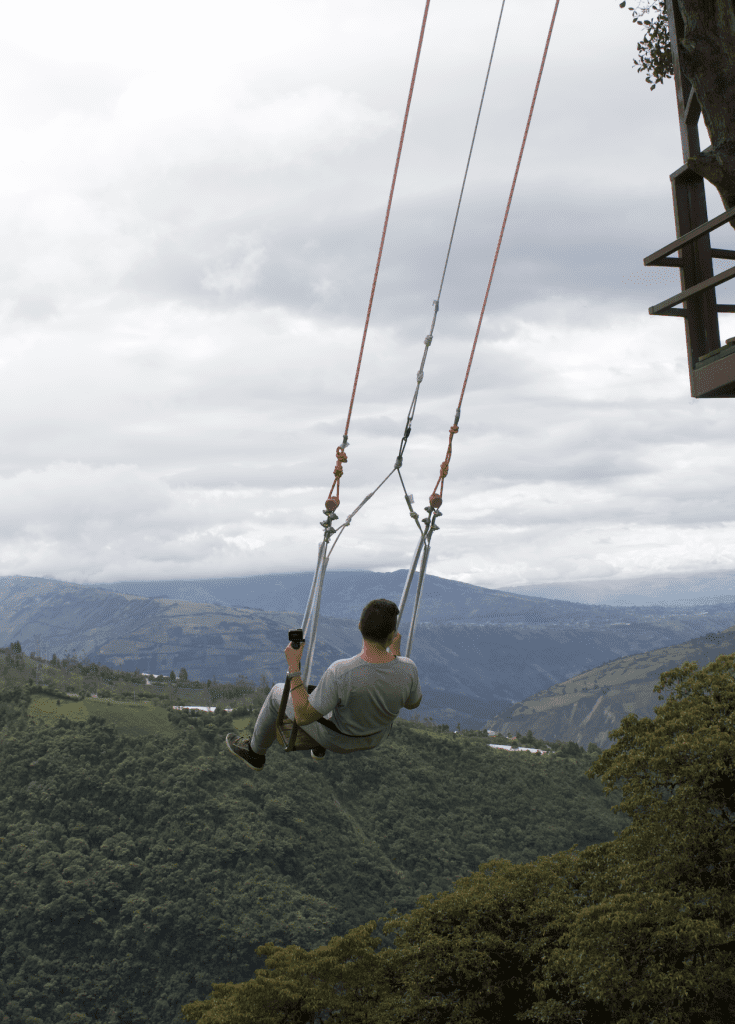 If you search Baños, Ecuador on social media sites, the most frequent posts that would pop would be photos taken from the Swing at the End of the World. Indeed, this is the most popular thing to do in Baños as the views from the swing would definitely take your breath away. I would recommend going there during the week day to avoid crowds.
Rent a vehicle and check Ruta de las Cascadas (Road of the Waterfalls)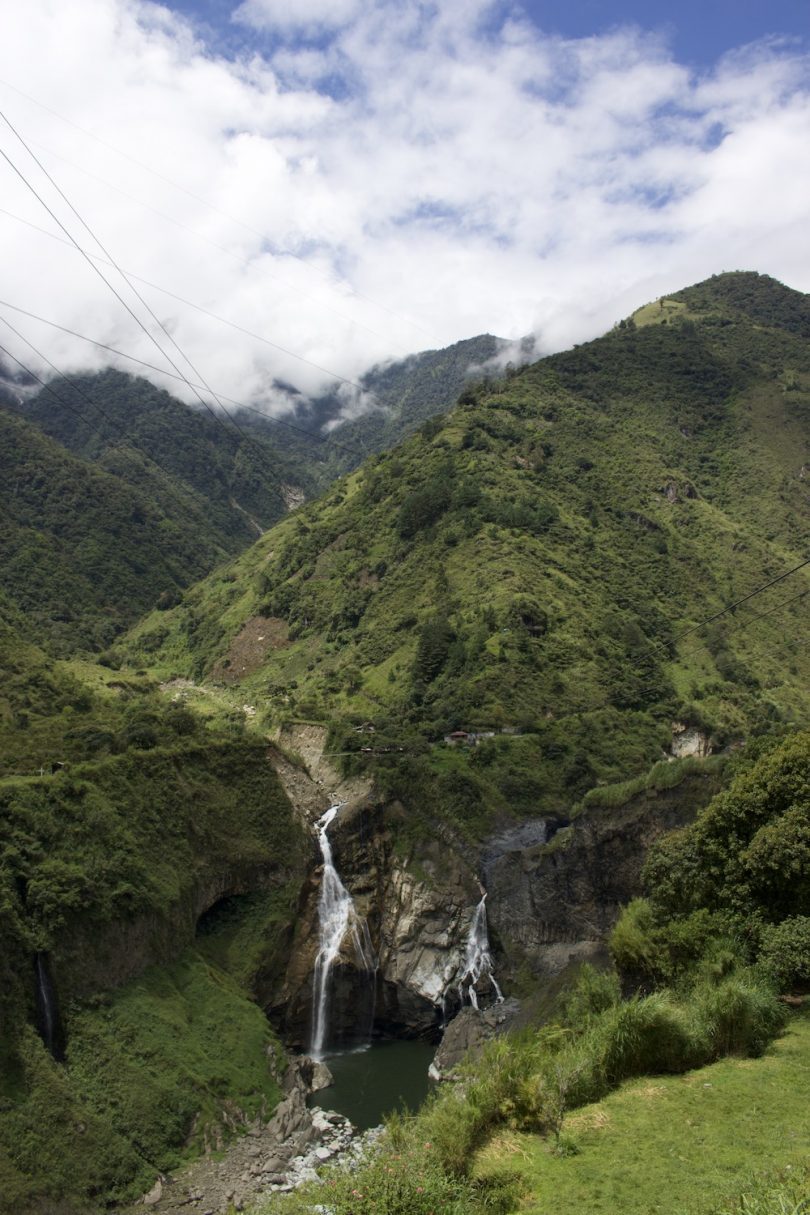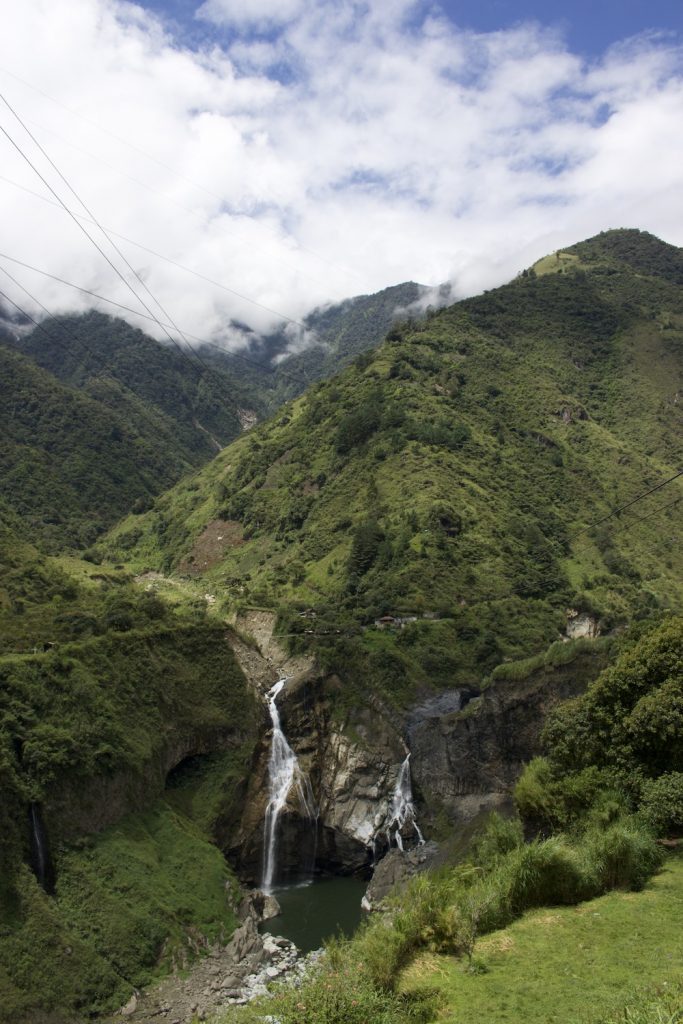 Ruta de las Cascadas is a road from Baños to the town of Puyo which leads to the majestic waterfalls, Pailón del Diablo which translates to Devil's Cauldron. We were advised that you can find seven waterfalls along the way but we only spotted six of them namely:
Cascada Agoyan

Cascada Agollan

Cascada la Piedra

Manto de la Novia which is also known as the Bride's Veil, and Cascada Pailón del Diablo.
Usually, tourists rent a bike or even a buggy for this adventure. Renting a bike is common in Baños so you can definitely find one but if you are not into cycling or just don't know how to, you can also rent a private vehicle or take a bus directly to Pailón del Diablo.
Do Extreme Activities
People who love the outdoors would definitely get excited to try all the adventurous activities Baños has to offer. You can book affordable tours to try the different extreme activities in Baños which is surely worth trying. One of the activities to look forward to is whitewater rafting on the Pastaza River. The rapids range from class three to five so this is not for the faint-hearted.
Our favorite one was canyoning tour through the waterfalls where you can actually climb and jump in the water! We highly recommend it to everyone. We got ours from Viator.
Another activity worth trying in Baños is paragliding (highly recommend this tour). Because of the landscape of the place and the valleys around it, the winds in Baños are perfect for paragliding. Although it is better to take note that the price for paragliding is usually around USD75 per head so you can set expectations when it comes to your budget.
Rock climbing is also a great activity to try in Baños. Given that the city is situated at the foot line of an active volcano, the seismic activities in the area have created ideal rock climbing walls. If you are a beginner, there are courses available with a certified instructor.
Ziplining is pretty common in Baños as there are many jungles around but if you are looking for an exciting ziplining adventure, you can try the zipline in Puntzan Adventure Park.
Since there are a lot of waterfalls in Baños, canyoning or canyoneering is also a common experience in Baños. The canyoning tour is usually priced at USD30. Ours lasted for two hours and it is one of our favorite activities we did in Baños.
If you haven't had enough of extreme activities, then you must also try bungee jumping in Baños. There are a lot of places in Baños where you can bungee jump but if you are a beginner, you can try bungee jumping in Rio Blanco Bridge which is 35 meters high. If you are up for somewhere higher, you can go to San Francisco Bridge which stands meters high.
Visit Pailon Del Diablo Viewpoint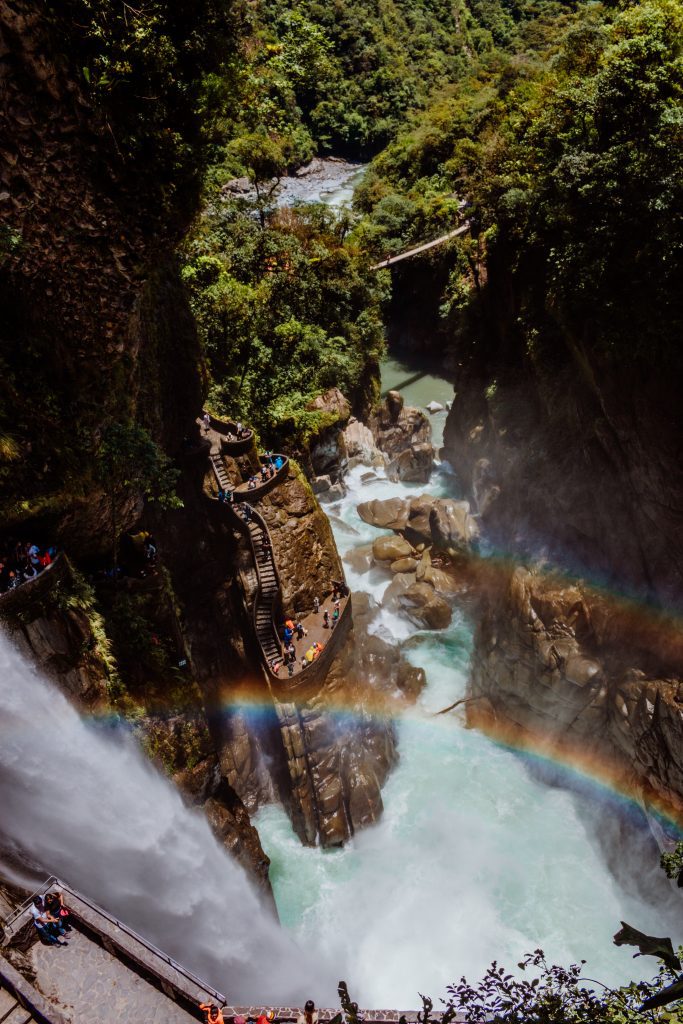 Pailon del Diablo is the most majestic among the waterfalls in Ruta de la Cascadas and must visit in Banos. This waterfall is 80 meters tall and 1,410 meters above sea level.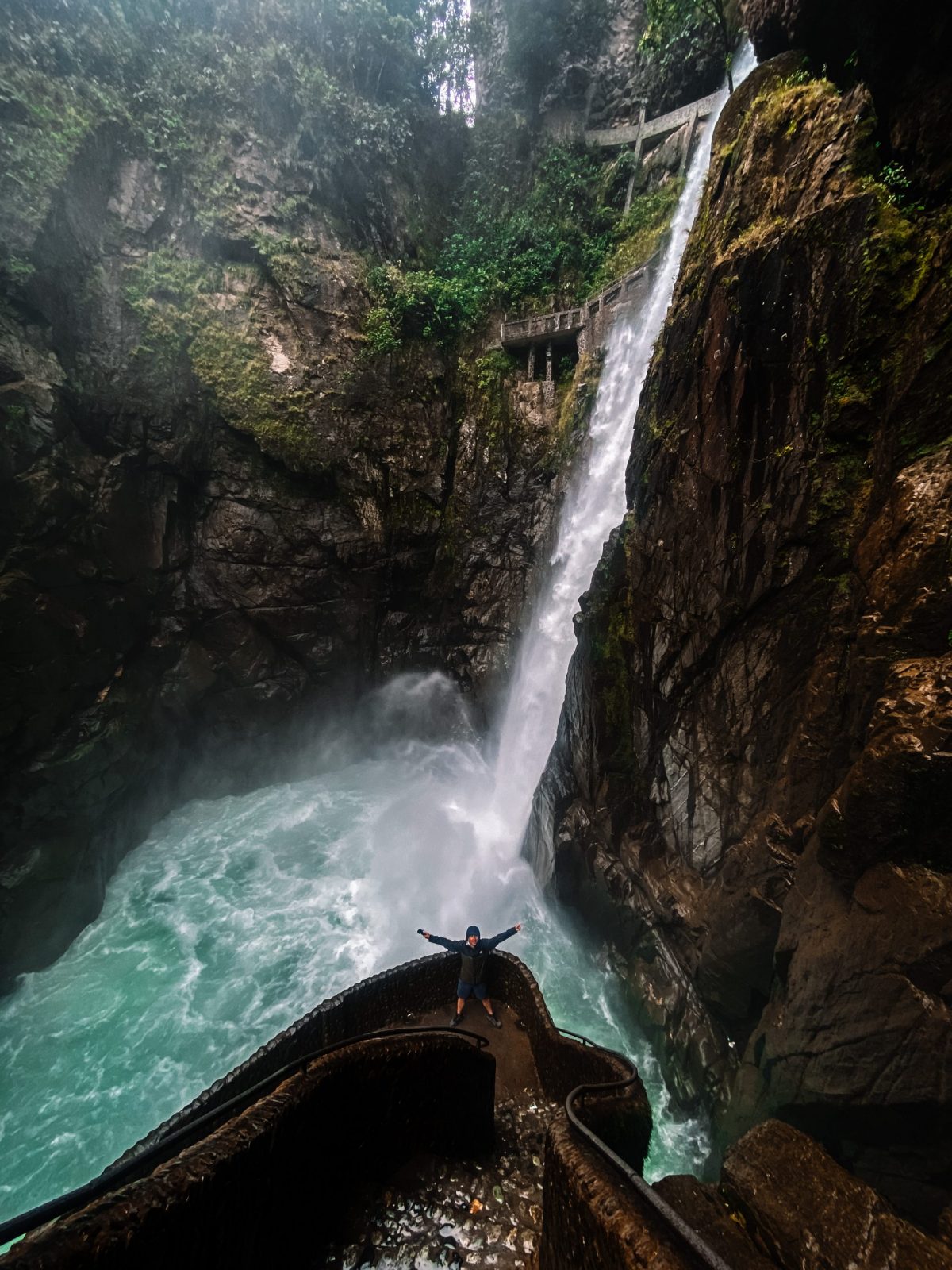 Legend says that Virgin Mary was seen around the waterfalls and is now protecting the residents from volcanic activities.
Soak In Thermal Hot Springs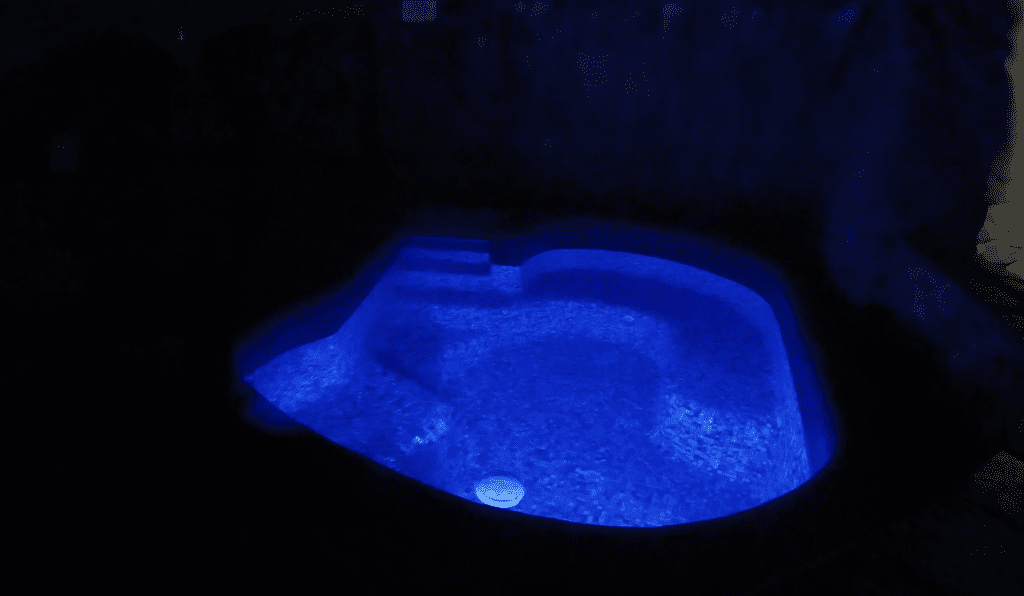 After doing a lot of tiring physical activities, soaking in a hot spring or a thermal bath is the perfect way to relax. Baños got its name as the place is swarming with thermal baths. Some of the thermal baths worth trying are El Salado, El Refugio, and Termas de la Virgen Recreativas.
Relax At Luna Volcán Adventure Spa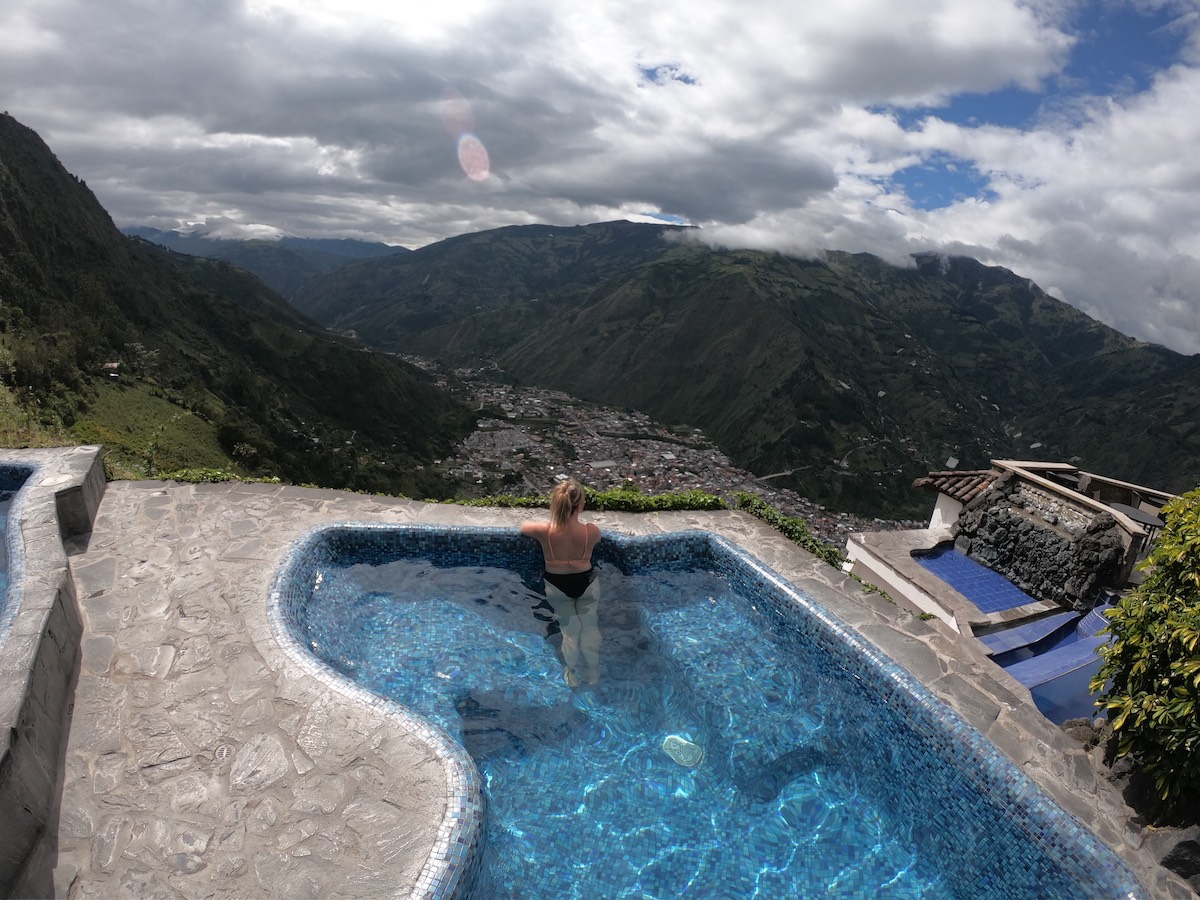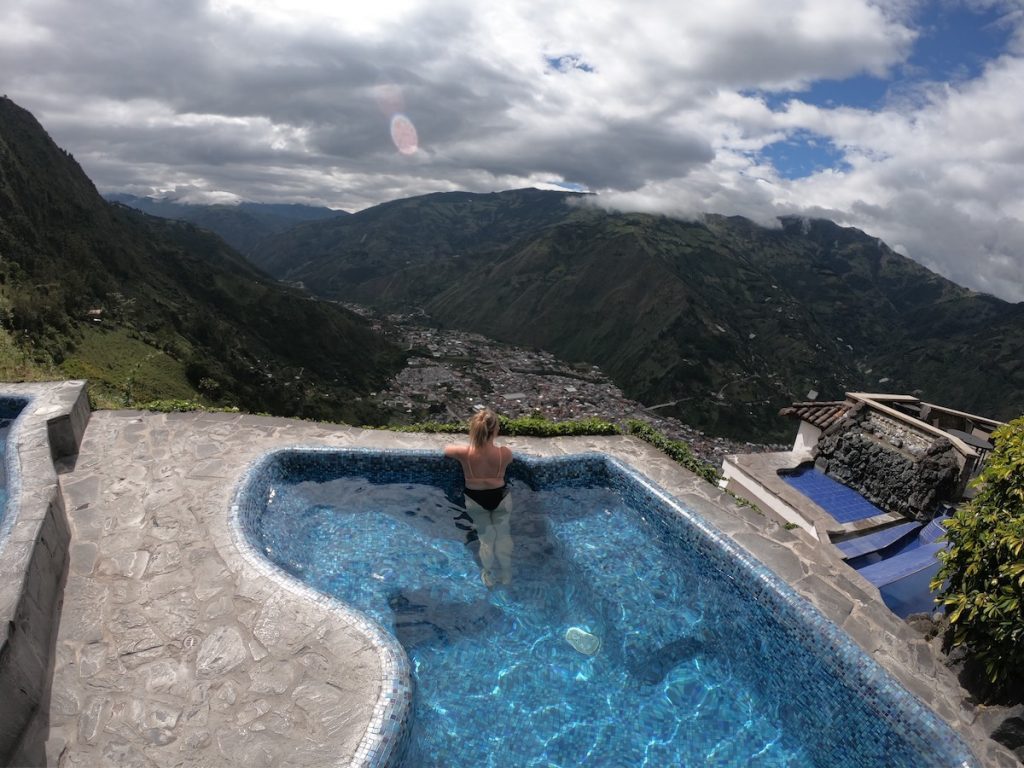 Adventure plus relaxation is what Luna Volcán Adventure Spa is all about. They offer a plethora of activities such as hiking, rafting, canyoning, and horseback riding, among others. They also offer relaxing treatments at Luna Healing Spa. They also have indoor pools and what is notable is their jacuzzis with hot volcanic water (check the current price here).
Go To Puyo To See The Amazon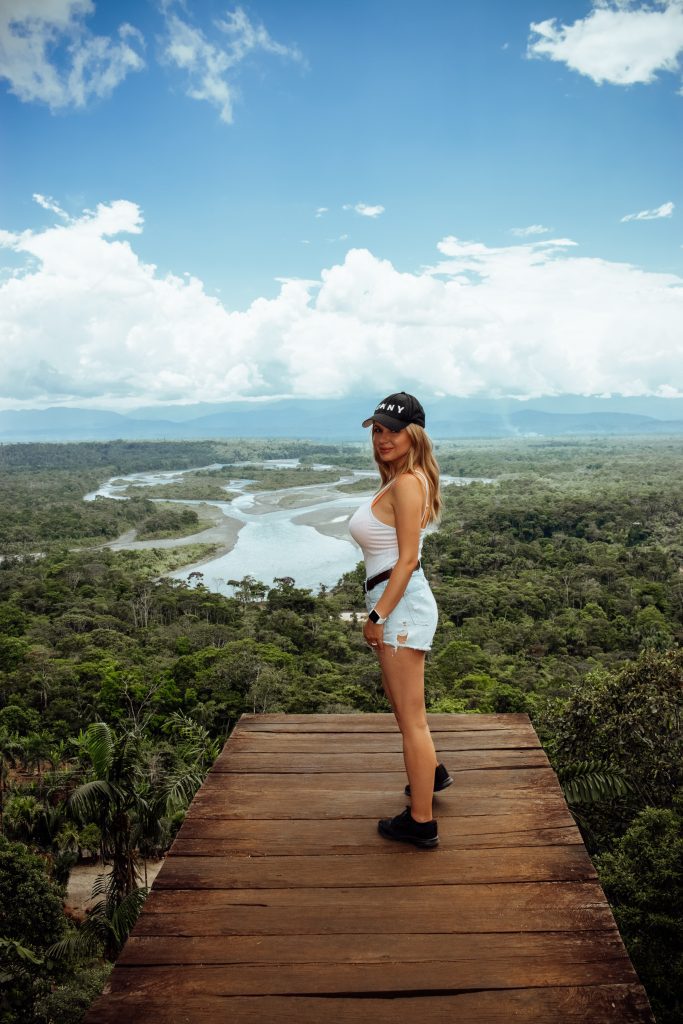 One of the unique experiences in Baños is visiting Puyo and experiencing the Amazon jungles. In my opinion, it's a must-have thing to do when in Banos. If you are not renting the car, we highly recommend booking this tour in advance (it's cheap and totally worth it). There is a guided tour to Puyo wherein you will ride a canoe on the Puyo River, see the rainforests and learn about the jungle's wildlife. The most interesting part of the tour is visiting a Quichua community where you will learn about the indigenous community. We drove on our own and visited Finca Mirador Indichuris and the beautiful Hola Vida waterfall (it was so worth swimming in the water after a hot and humid jungle hike):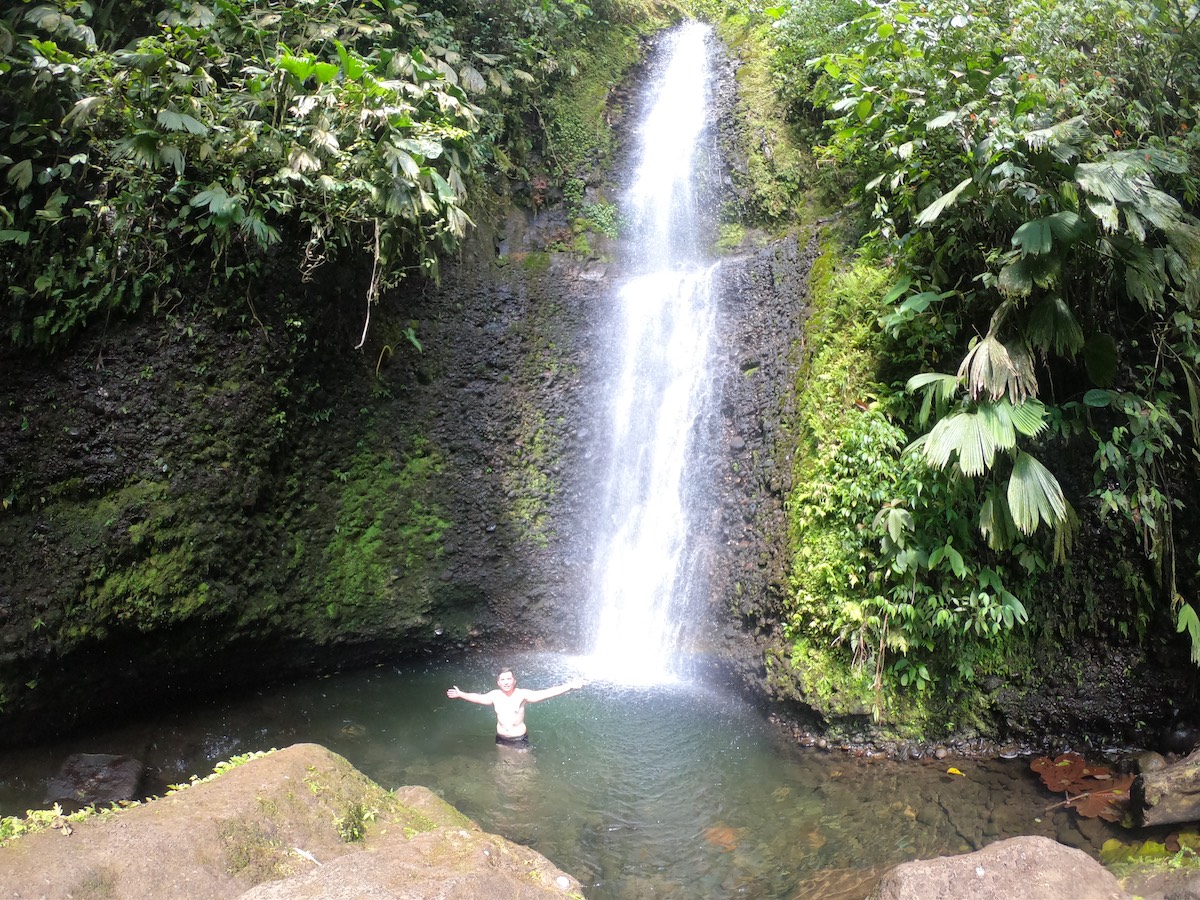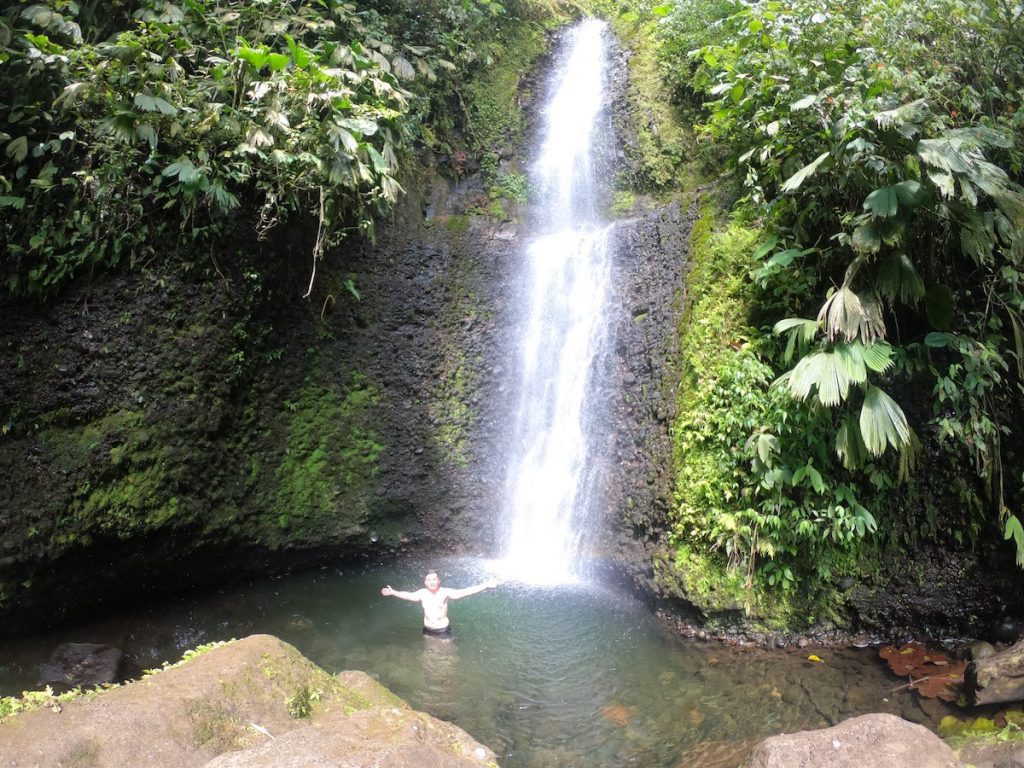 Explore The Town of Baños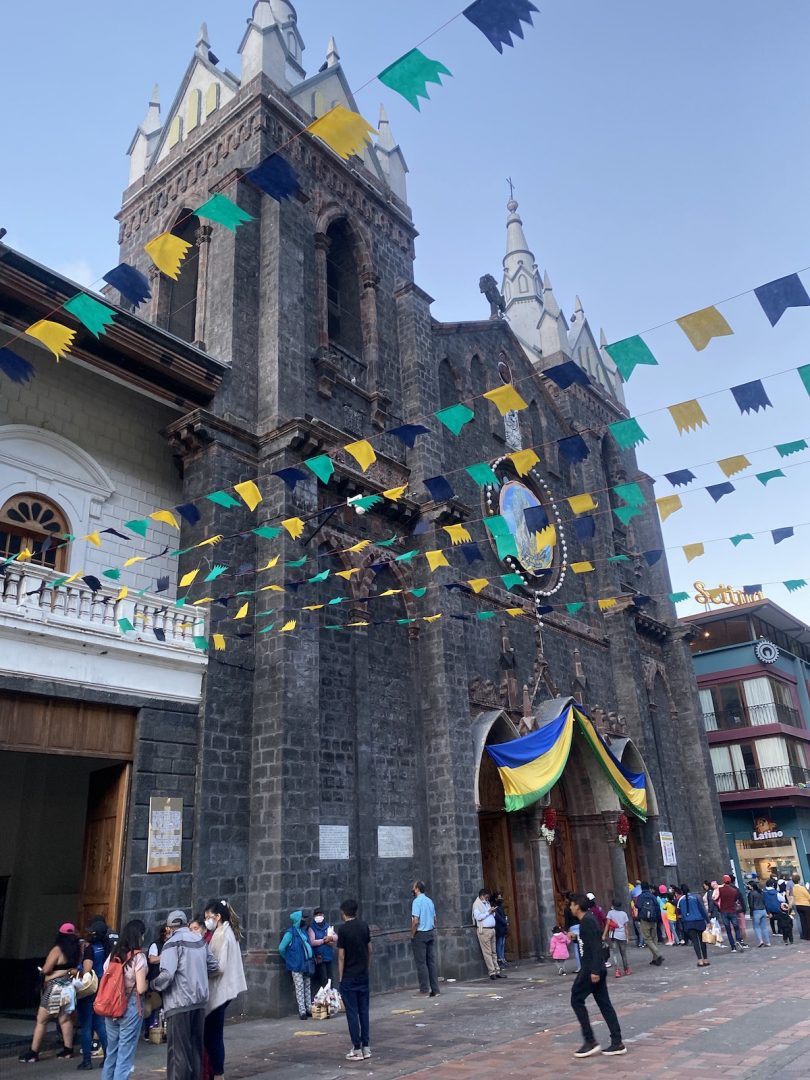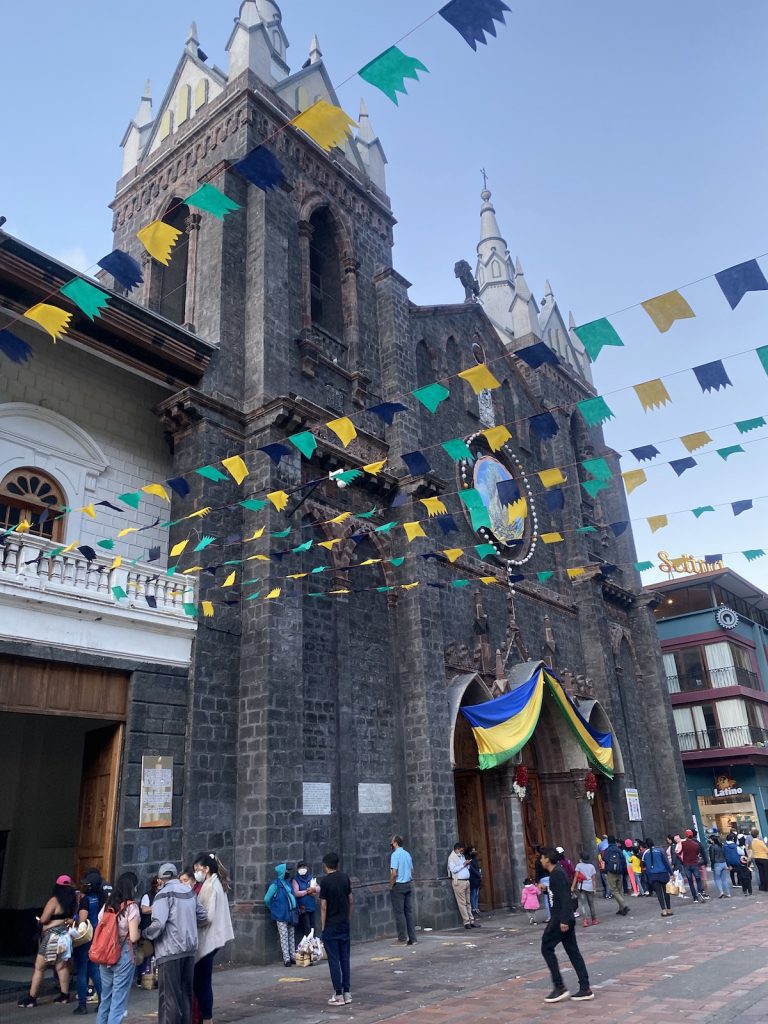 Take a stroll around the town and appreciate the laid-back and friendly community of Baños.
You can visit the Basilica of Our Lady of Agua Santa and the Museum of the Basilica of Agua Santa situated at the largest plaza in town.
What to Eat in Baños
Ecuadorian cuisine is interesting and definitely a must-try. Each region has its own specialties and you will find amazing food discoveries in each city you go to in Ecuador. Here are some of the good bites we found in Baños:
Trucha or Fried Trout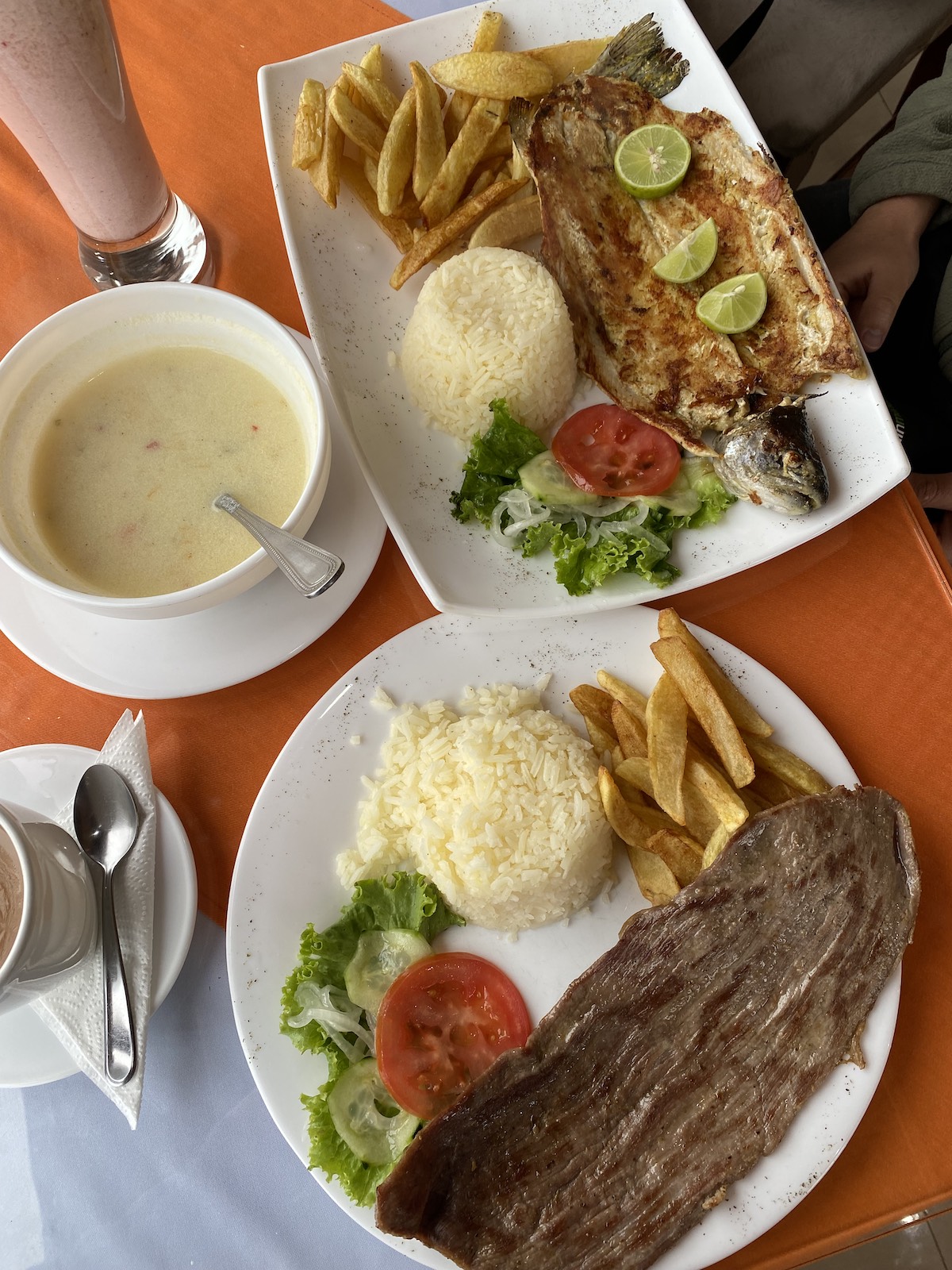 Trouts are usually found in freshwaters which are plenty in Baños thus, trouts are bountiful in the town. Ecuadorians have a lot of fish recipes but trouts are usually fried.
Librillo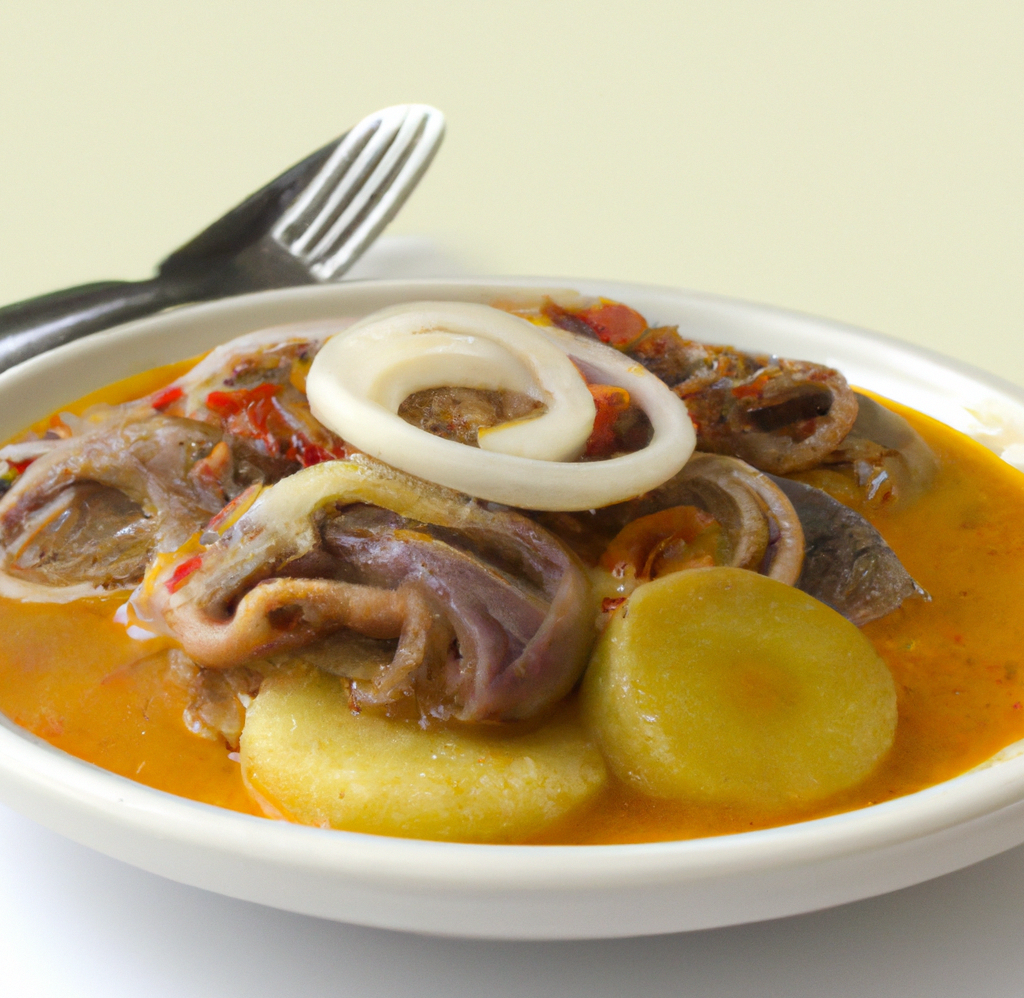 Librillo is a tripe dish that is popular in the mountain parts of Ecuador. It is usually served with rice (the one on the image above).
Melcocha
Melcocha is a handmade candy mainly produced in Baños. It is a thick candy made with sugarcane.
Where to stay in Baños
You will definitely enjoy any accommodation in Baños. Whether you prefer a hostel, hotel, or AirBnb, there is always something charming in every place you find. Check our list of the popular accommodations you can find in Baños below.
Hotels and Resorts
Aldea Real Eco Friendly
We stayed at Aldea Real Eco hotel in Banos and it was an extremely pleasant stay for such a nice price (check here). The best part was the patio with a nice view and hammock! They have upgraded room with hot tubs if you have budget.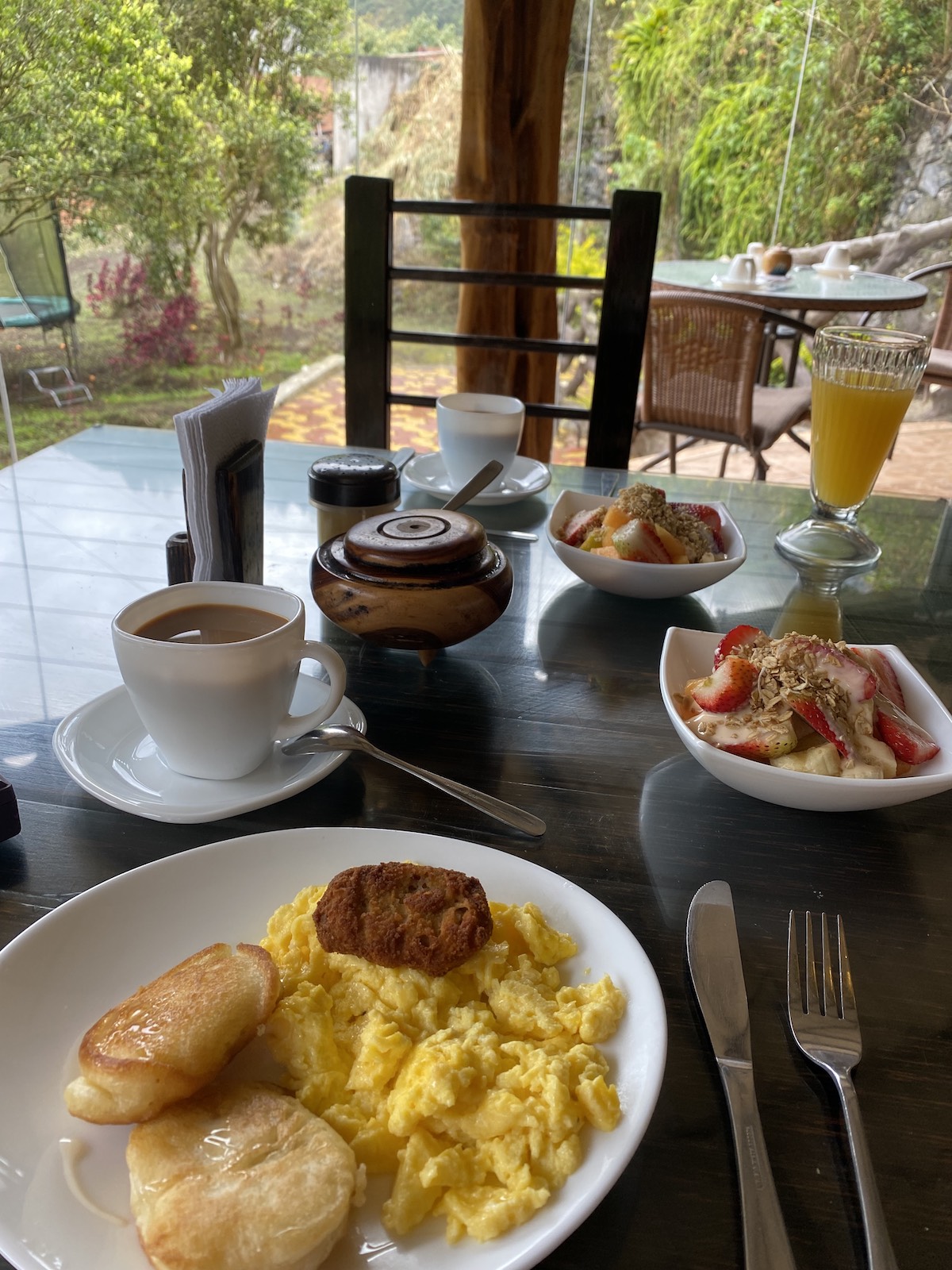 The breakfast was included and it was one of the best breakfast options we had while traveling on Ecuador's mainland.
Luna Volcán, Adventure SPA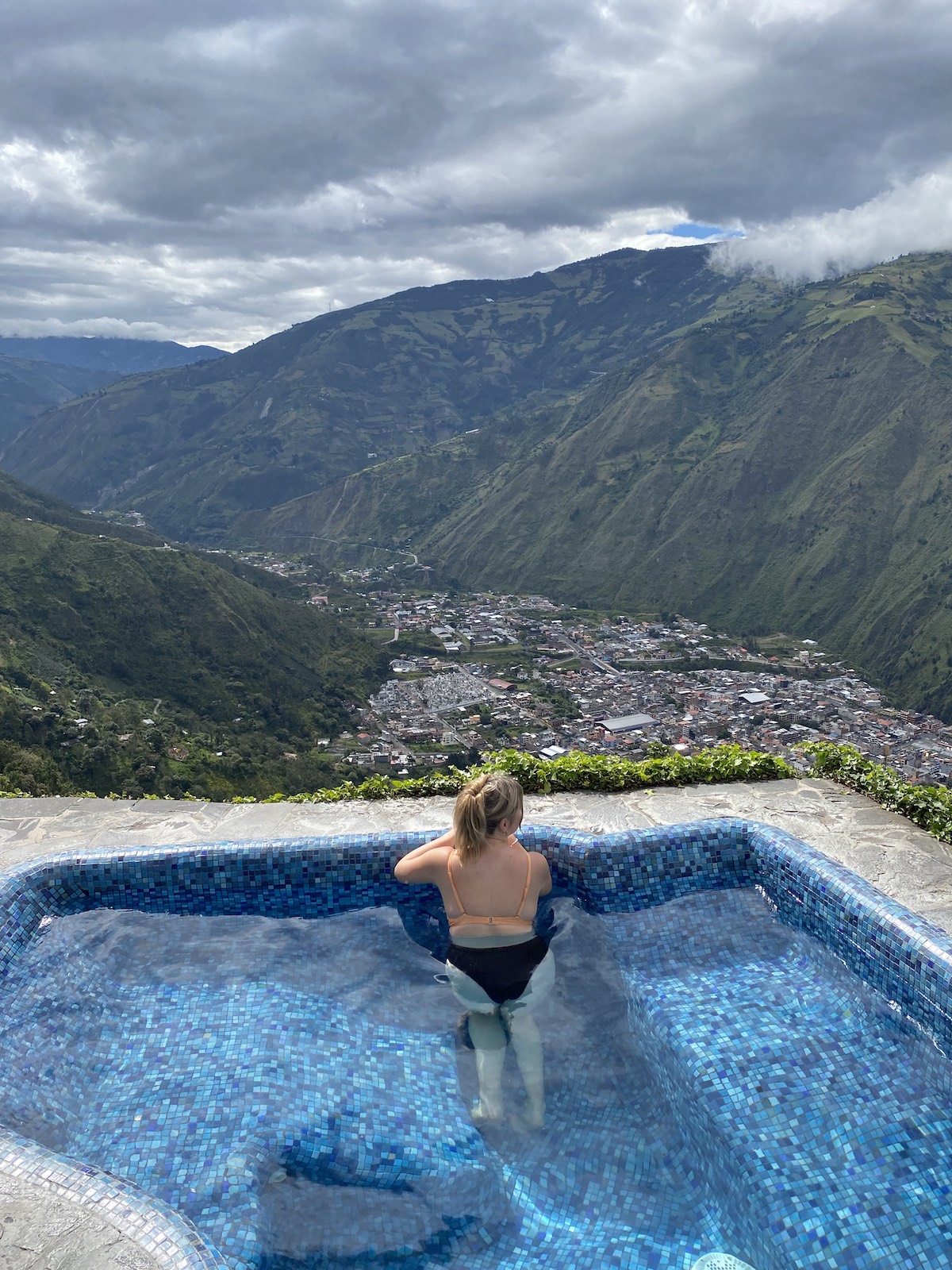 Luna is a high-end and hotel located at the 400-metre point above Baños. It's quite expensive (check the current price here) but we decided to stay our last night in Banos in this hotel and OMG it was so worth it!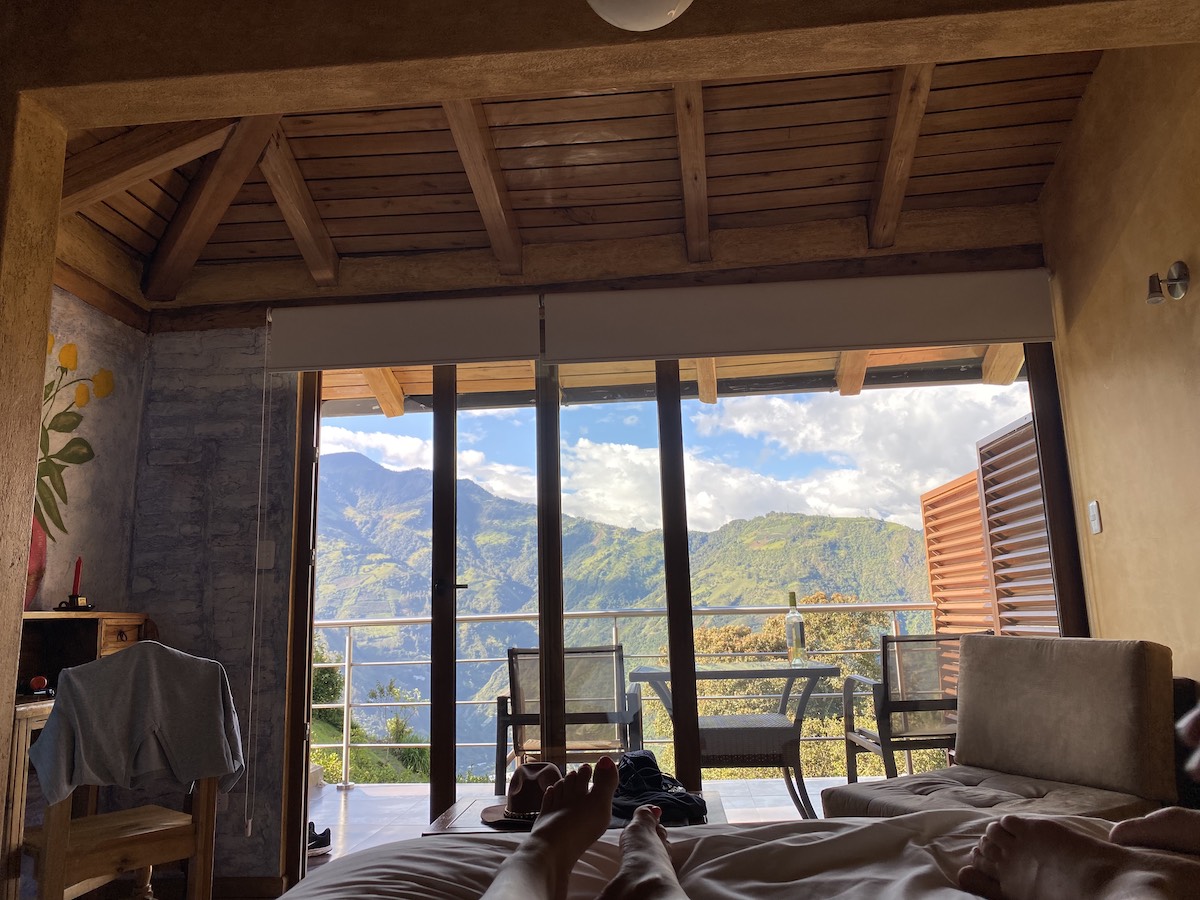 It has so many unique, different, romantic rooms with great views. While it's quite expensive, as we paid 240 US dollars for the night, keep in mind that a high-end dinner and breakfast are both included. Plus, 4 pools are available, alongside the ultimate selling point: a jacuzzi with hot volcanic water at the edge of the mountain! If it's within your budget, I'd highly recommend staying in this hotel!
Monte Selva – Hotel en Baños Ecuador
Monte Selva is a hillside hotel offering a thermal bathhouse and an outdoor pool. The nightly rate usually starts at USD90 but make sure to check the best price here.
Samari Spa Resort
If you are up to something more fancy and luxurious, Samurai Spa Resort is on the top of that list in Baños. It is an upscale spa resort featuring Turkish baths, hot tubs, and an indoor pool. They also have a restaurant and a tavern. The rooms are usually priced starting at USD200 but check the current price here.
Hostels
Erupcion Art Hotel & Hostel
This laid-back hostel features a communal kitchen and a lounge where you can interact with fellow guests. The sharing rooms are priced starting at USD25 per night you can check the current price here.
La Casa del Molino Blanco
Hostal La Casa del Molino Blanco is the only Bed and Breakfast place you can find in Baños that uses sustainable energy. The place is equipped with a wind generator and solar panels. You can stay here for USD25 per night.
Additionally, make sure to always check current hot deals:
How to Get to Baños
Baños has no airport terminal and the city center is approximately 130 miles away from Quito International Airport. Tourists coming from outside of Ecuador can take a flight to Quito and take a bus to reach Baños.
From Quito
If you're coming from Quito, the tranquil hamlet of Baños is a four-hour bus ride away. Buses from Quito to Baños depart every 15 minutes, so you will be able to catch one. You can, however, take a different route by catching a bus to Ambato.
You can also take a private shuttle.
You can take a different bus to Baños from Ambato.
From Guayaquil
If you are coming from Guayaquil and decide to travel to Baños next, you can also take a bus traveling directly from Guayaquil to Baños. Take note though that the bus trip would take around six hours from Guayaquil to Baños. You can also take a bus going to Ambato and from there,  ride another bus going to Baños.
From Cuenca
If you are in Cuenca and you are planning to visit Baños afterward, there are also buses that go directly to Baños. The alternative route of going to Baños via Ambato is also possible if you are coming from Cuenca since there are also buses there departing for Ambato. Traveling to Baños from Cuenca usually takes around seven hours.
From Latacunga
There are some tourists asking in forums how to get to Baños from Latacunga. Expreso Baños is operating direct trips from Latacunga to Baños twice daily. The bus journey would usually take more or less than two hours. If you miss this trip, there are buses in Latacunga departing to Ambato every two hours so you can take this alternative route instead.
Transport in Baños
By Taxi
You can easily get a taxi in Baños. It is safe to travel as the drivers are honest and friendly. They drive carefully too, given that there are some steep areas in Baños. Keep in mind, there is no Uber in Banos.
By Bus
It is also easy to get on a bus as most hostels and hotels are within walking distance of the bus terminal in Baños. The Baños – Rio Verde bus also passes by every 15 to 20 minutes.
Baños Altitude, Climate, and Weather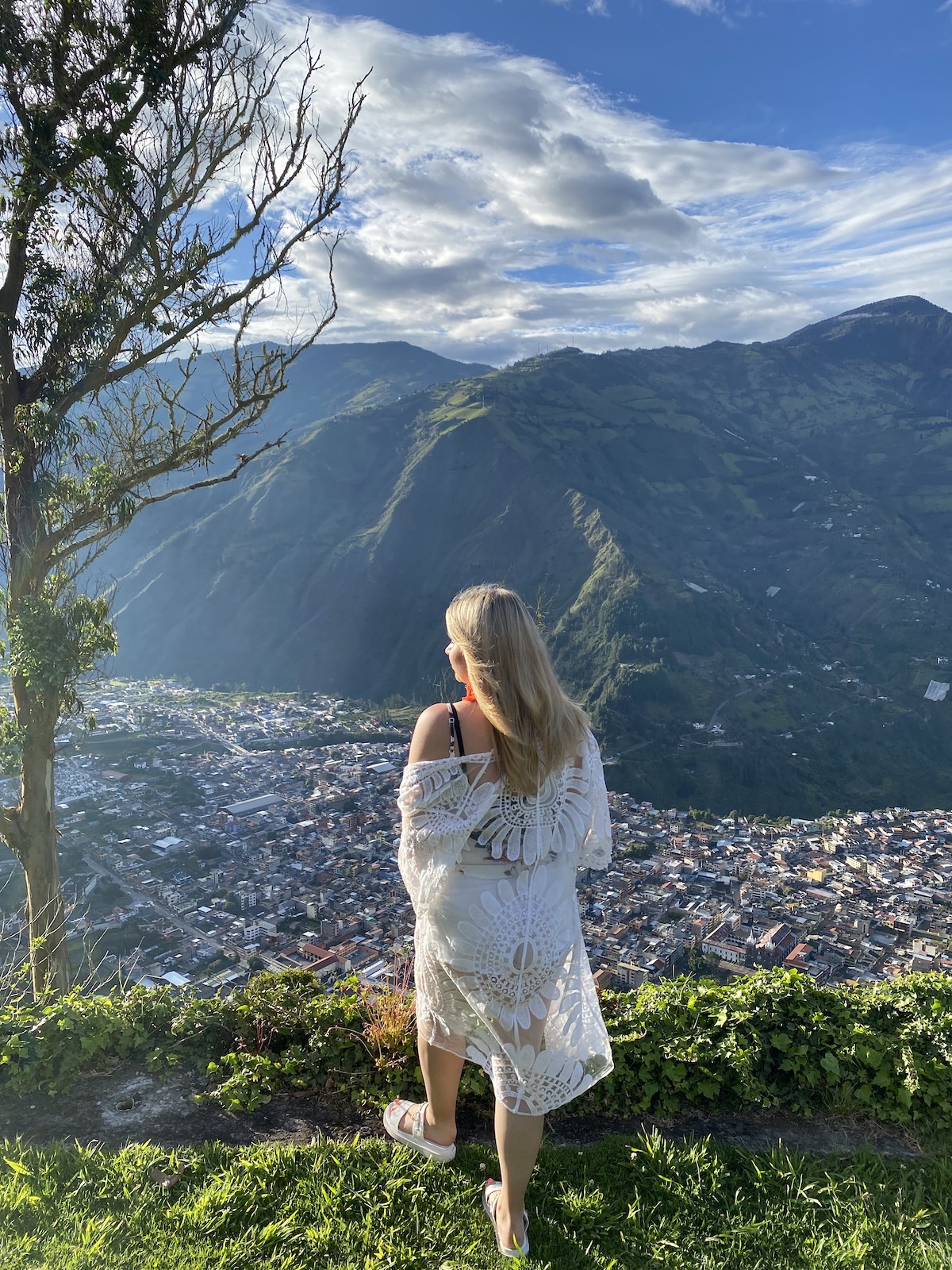 Baños is situated 1,820 meters above sea level which is relatively lower compared to Quito. Nonetheless, you should still acclimatize before trying any extreme activities as altitude sickness is common in places located in high altitudes. I would recommend taking ChlorOxygen 1-2 weeks ahead of the trip so it's easier to deal with high altitudes.
It is generally hot in Baños just like in any other city in Ecuador so sunscreens are essential. There is occasional rain even during the dry season, so make sure to carry your rain jacket and compact umbrella with you whenever you go out.
Baños can be visited at any time of the year but the best time to visit is between October to March. If you are trying to avoid peak season during holidays and also considering budget, September is also a good time to visit Baños.
Safety Tips
Baños is a safe place for tourists. Nevertheless, you should never be complacent especially if you are new to a place. As a traveler, the general rule is to be always mindful of your belongings and avoid wearing flashy pieces of jewelry in crowded areas.
Conclusion
A trip to Baños is really worthwhile and the experience is once in a lifetime. It is really the perfect escape from the bustling city noise. I personally love the laid-back, peaceful, small-town vibe. If you are planning for your next adventure, Baños, Ecuador should be on top of that list.