Otavalo has a beautiful lake that formed at the foothills of the Imbabura volcano. The San Pablo Lagoon, located at the base of the magnificent Imbabura Volcano, offers several walkways leading to natural beauties such as El Lechero and Mira Lago, the former of which is located on one side of the Pan Americana.
The lagoon covers 7 km2 and is 48 meters deep in the center. The totora, a commodity used to manufacture handicrafts that are then marketed, is found on the lake's shores.
How to Get to Lago San Pablo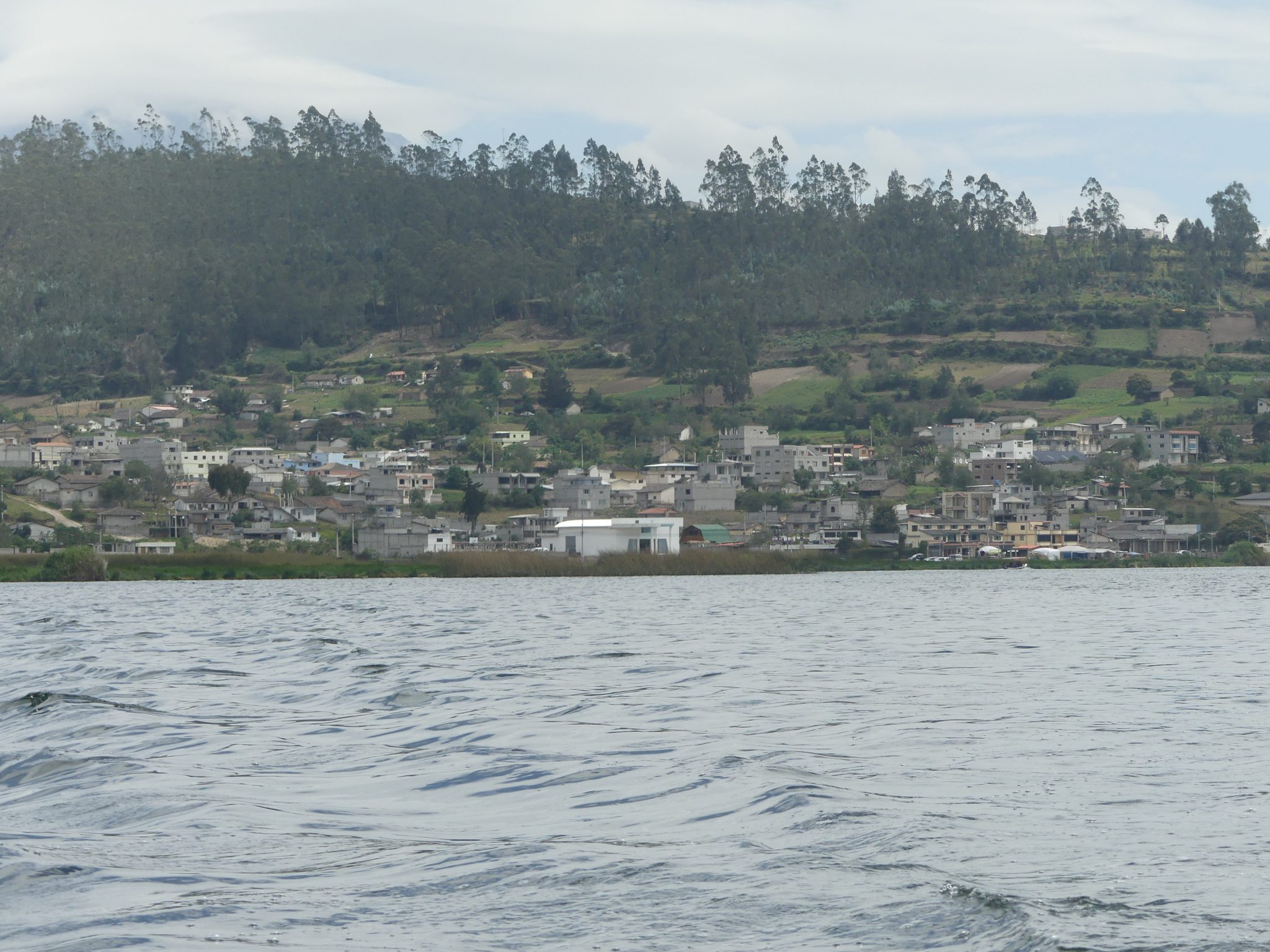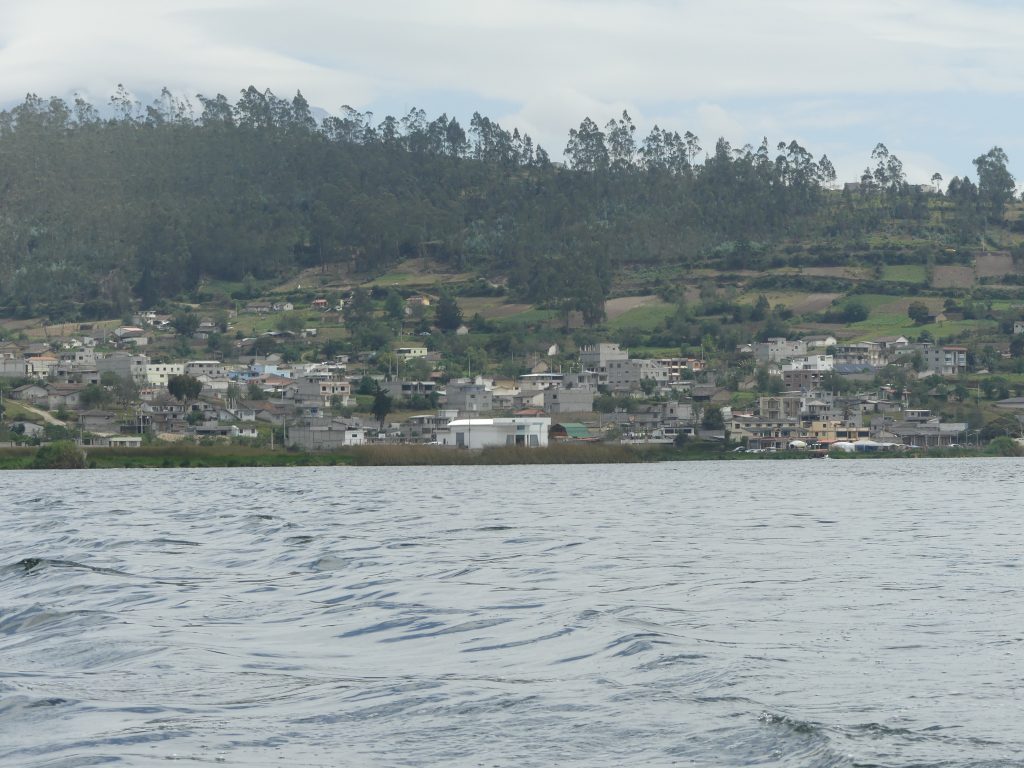 By Private Car
If you are traveling from Quito, use the Gonzáles Suárez exit and proceed via the villages of San Pablo and Araque. It's the quickest way to go to Araque Water Park.
If you are going from Otavalo or Ibarra, use Eugenio Espejo's left entry to the ancient pier and continue down the road through various settlements such as Camuendo, Compania, and eventually Araque.
By Public Transport
If you are traveling from Quito, take a bus and get off at the Gonzáles Suárez stop and take a cab to the location.
From Otavalo, cooperatives such as Otavalo, Los Lagos, and Imbaburapac can transport you to the settlements of San Pablo, Araque, and Trojaloma, from which you may access the lagoon. The ticket costs 25 cents.
Flora and Fauna Around Lago San Pablo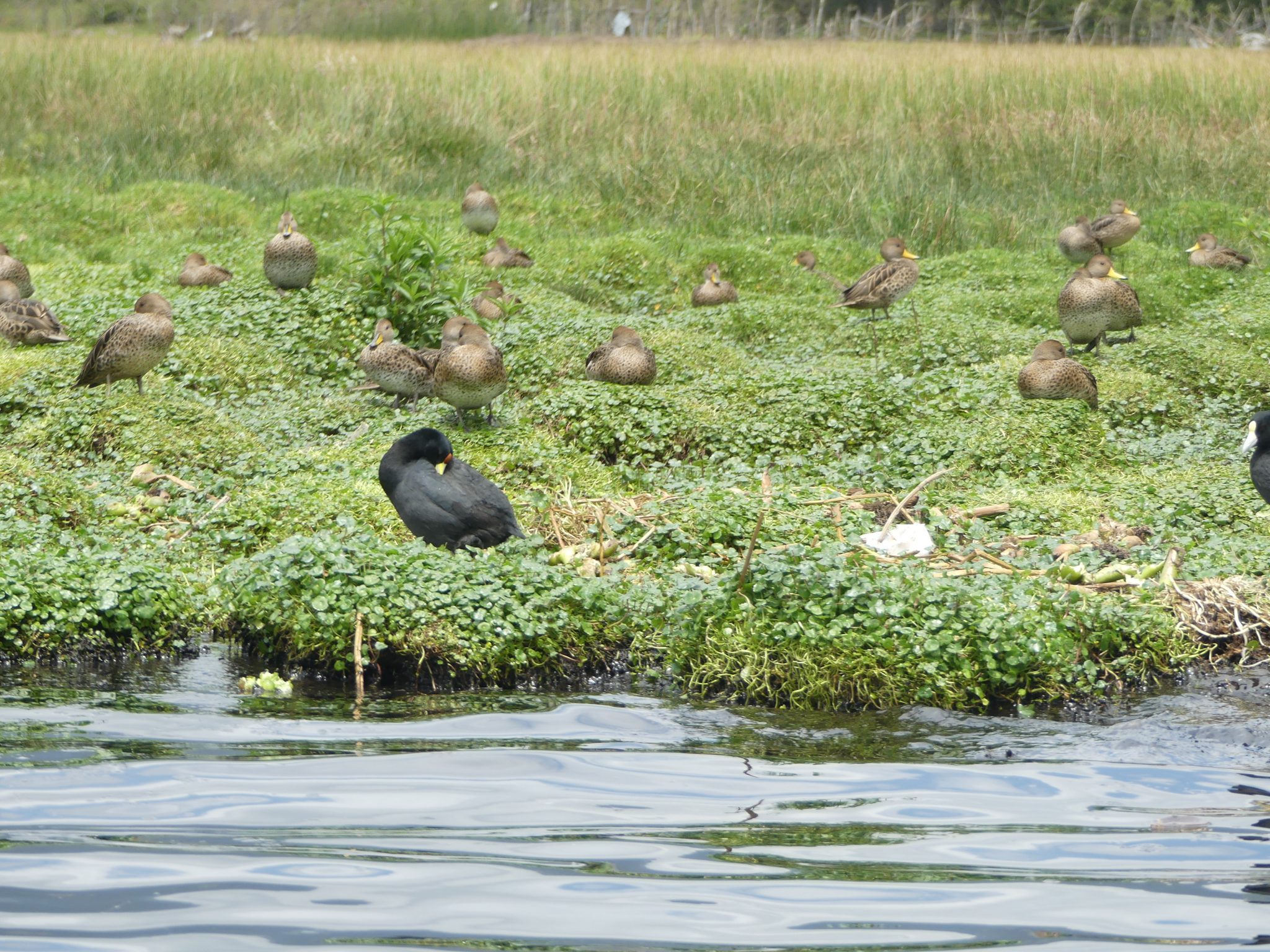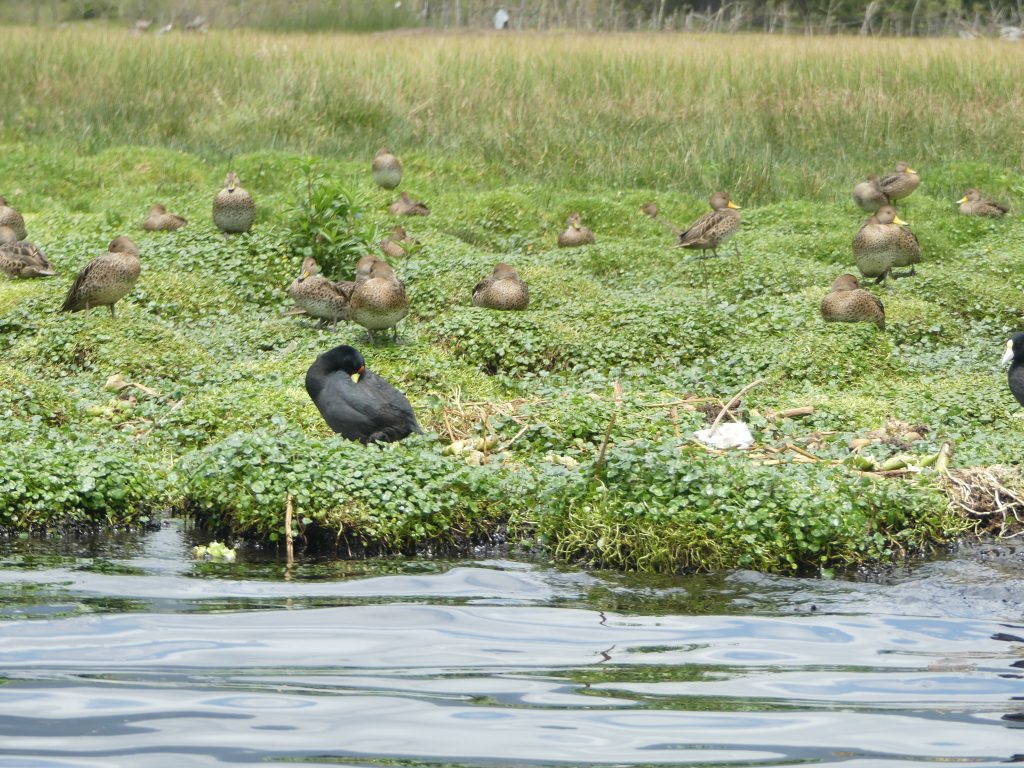 Rainbow trout and carp are among the lagoon's ichthyological inhabitants. Other wildlife sightings that inhabit the lagoon are:
Grebes

Cormorants

crow ducks

white heron

Gaucabas

Ducks

Patillos

Gallaretas

Hummingbirds

sea swallows

cullingos flag
The eastern, northeastern, and southern beaches of La Laguna have the largest concentration of totorales. There are also eucalyptus, willow, and pine woods.
Activities in Lago San Pablo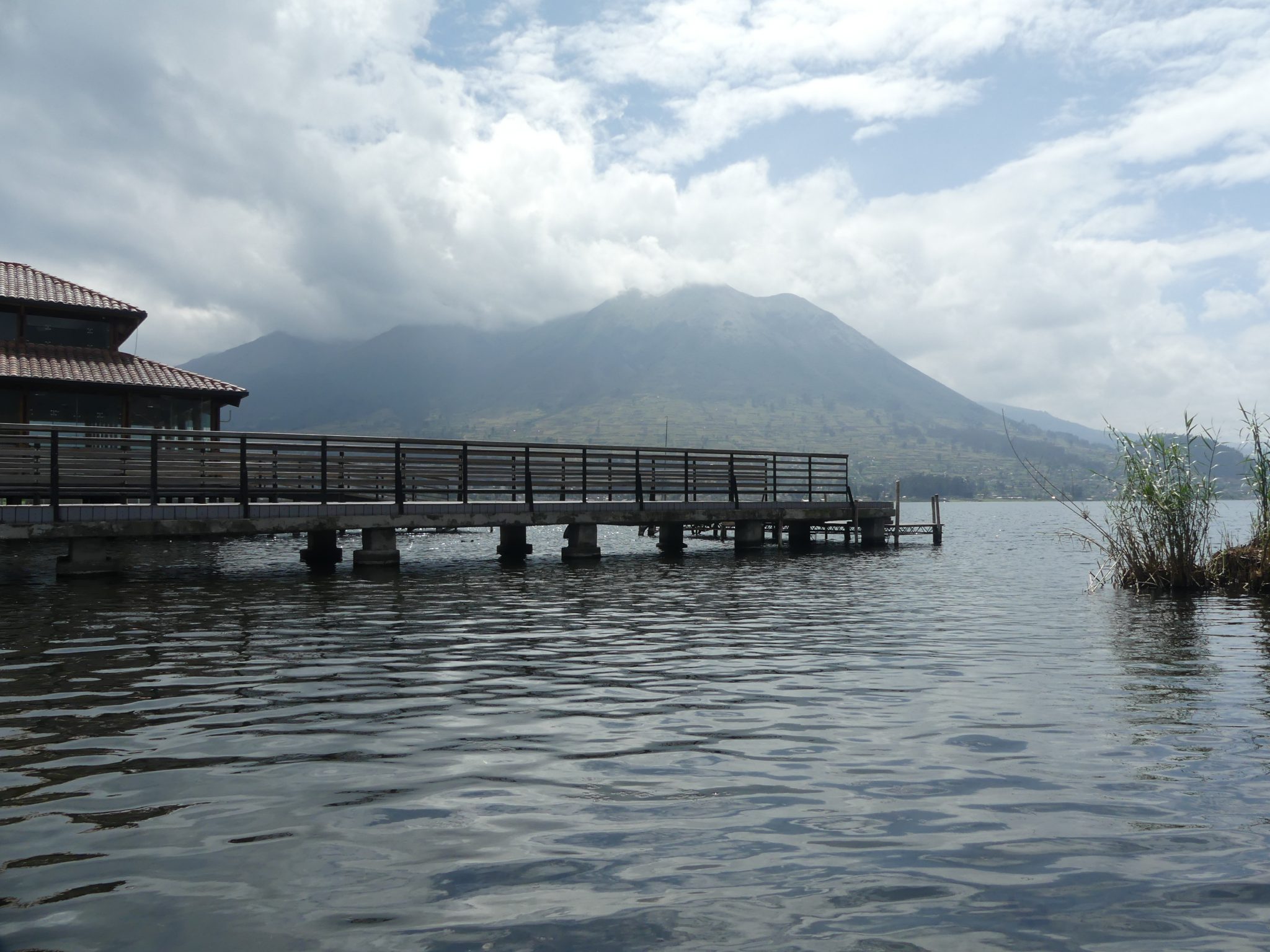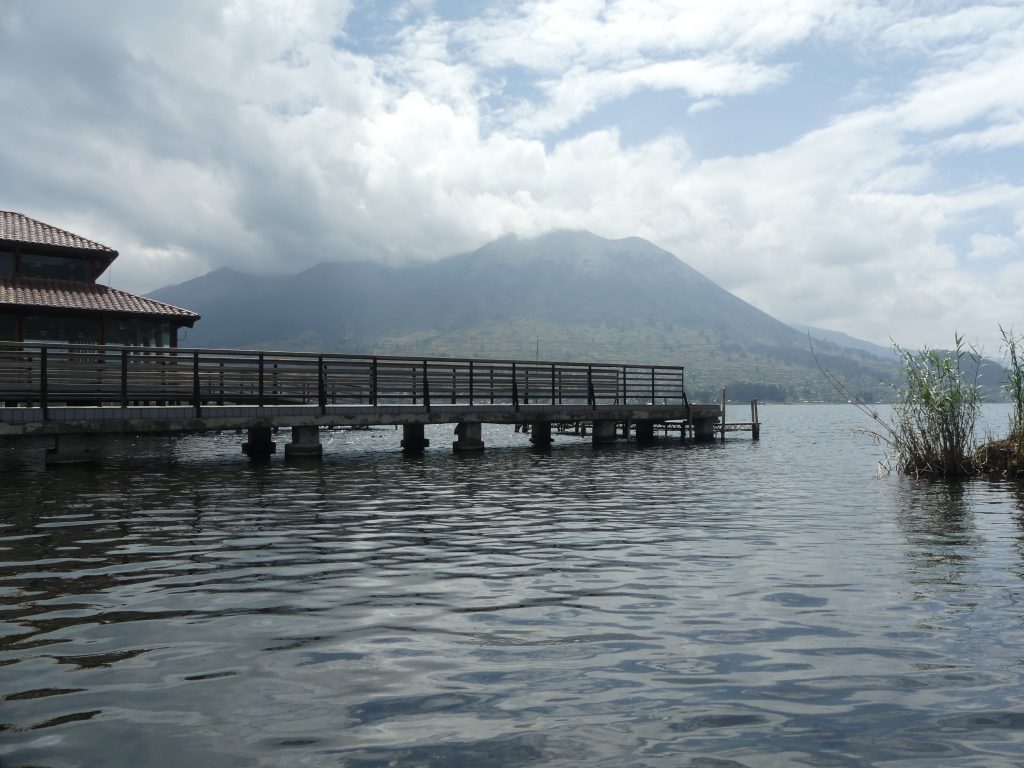 Speed boat, water cycles, wakeboarding, kneeboarding, buoys, and Kayas utube are some of the high-altitude water activities available in Lago San Pablo for people of all ages and interests.
People also look forward to yearly events such as championships, slalom, motorbike gyncana, and water sports displays.
The San Pablo Lake Swing provides the greatest view of the volcano Imbabura, which created a unique scenery with this lagoon; this attraction is located in the Puerto Lago inn.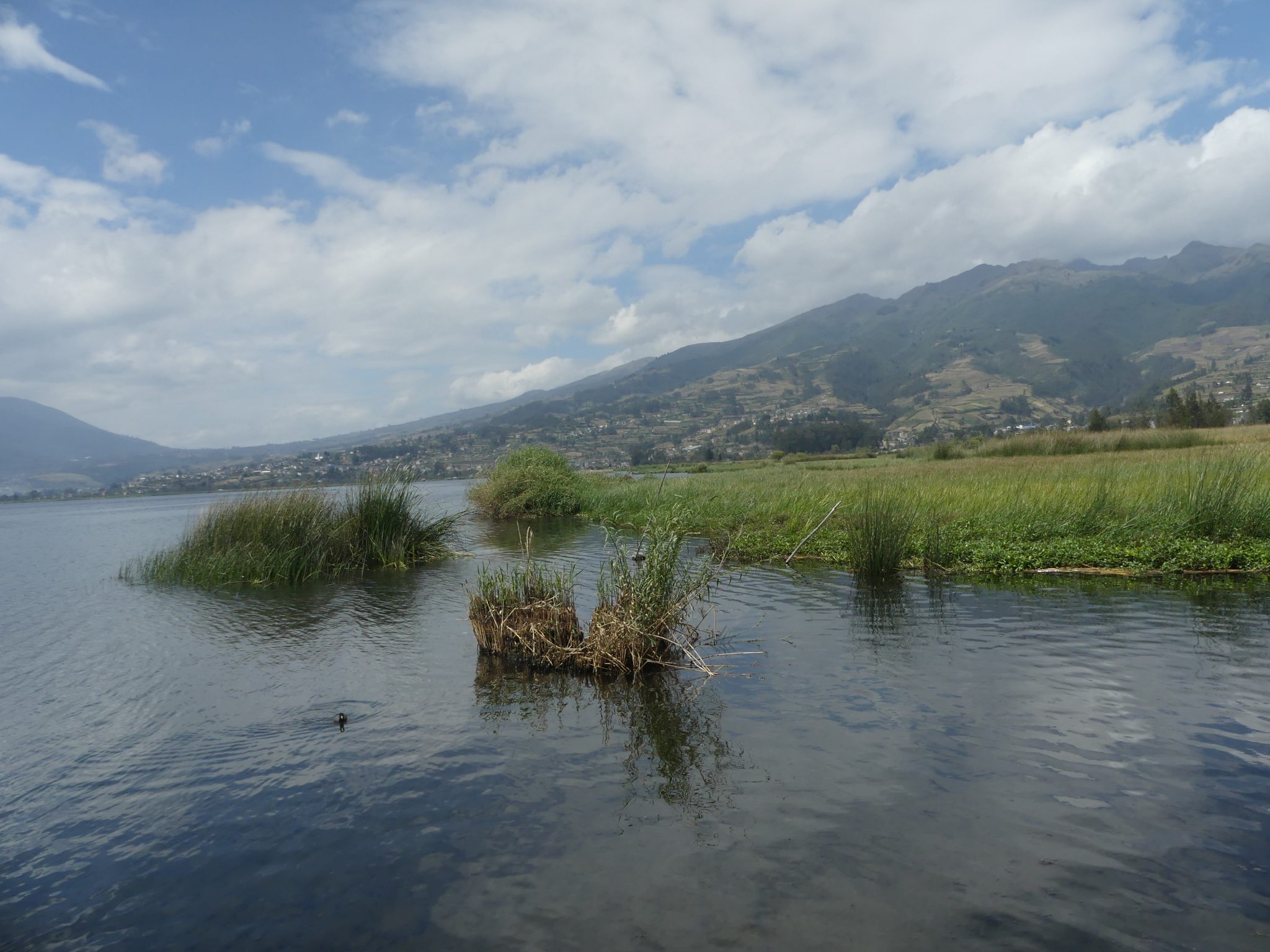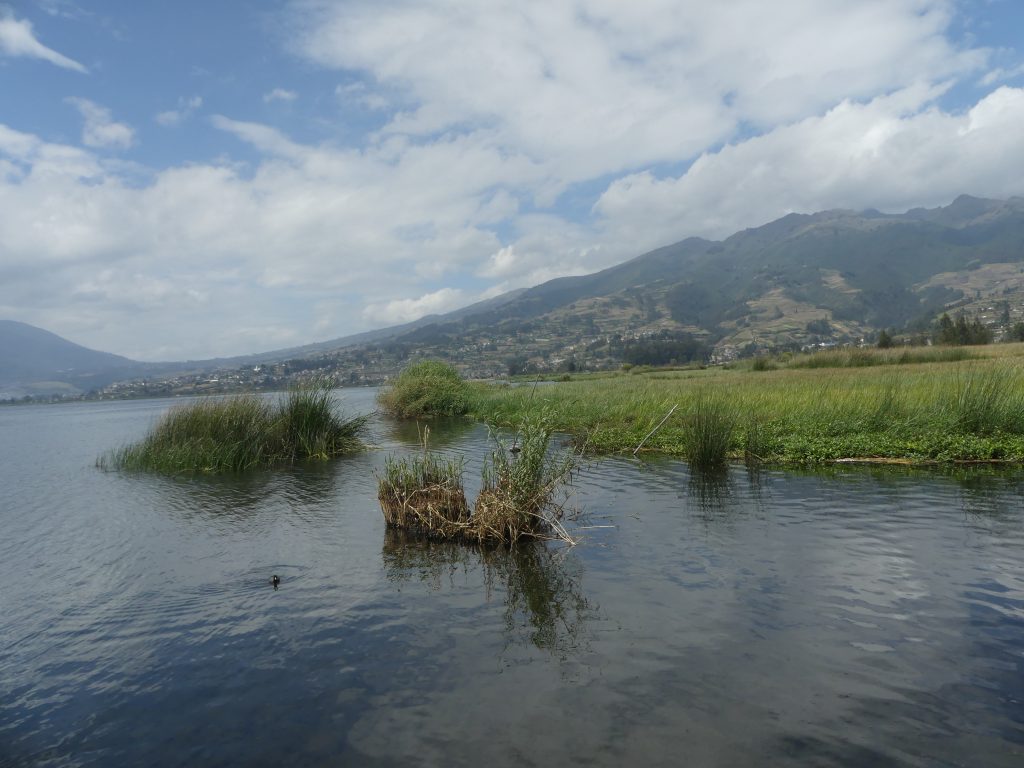 Club events are also frequently staged at Lago San Pablo. The Yacht Club often arranges global sailing competitions as well as weekend activities such as powered canoe trips, rowing, and boat rides. Boats are available for trips and sport fishing is organized by the Chicapan Fishing Club.
You can also visit the Punyaro Fishing Station, which studies and tests ichthyological species adaptability.
The tour to San Pablo Lake typically occurs in September during the Yamor celebrations.
Visiting Lago San Pablo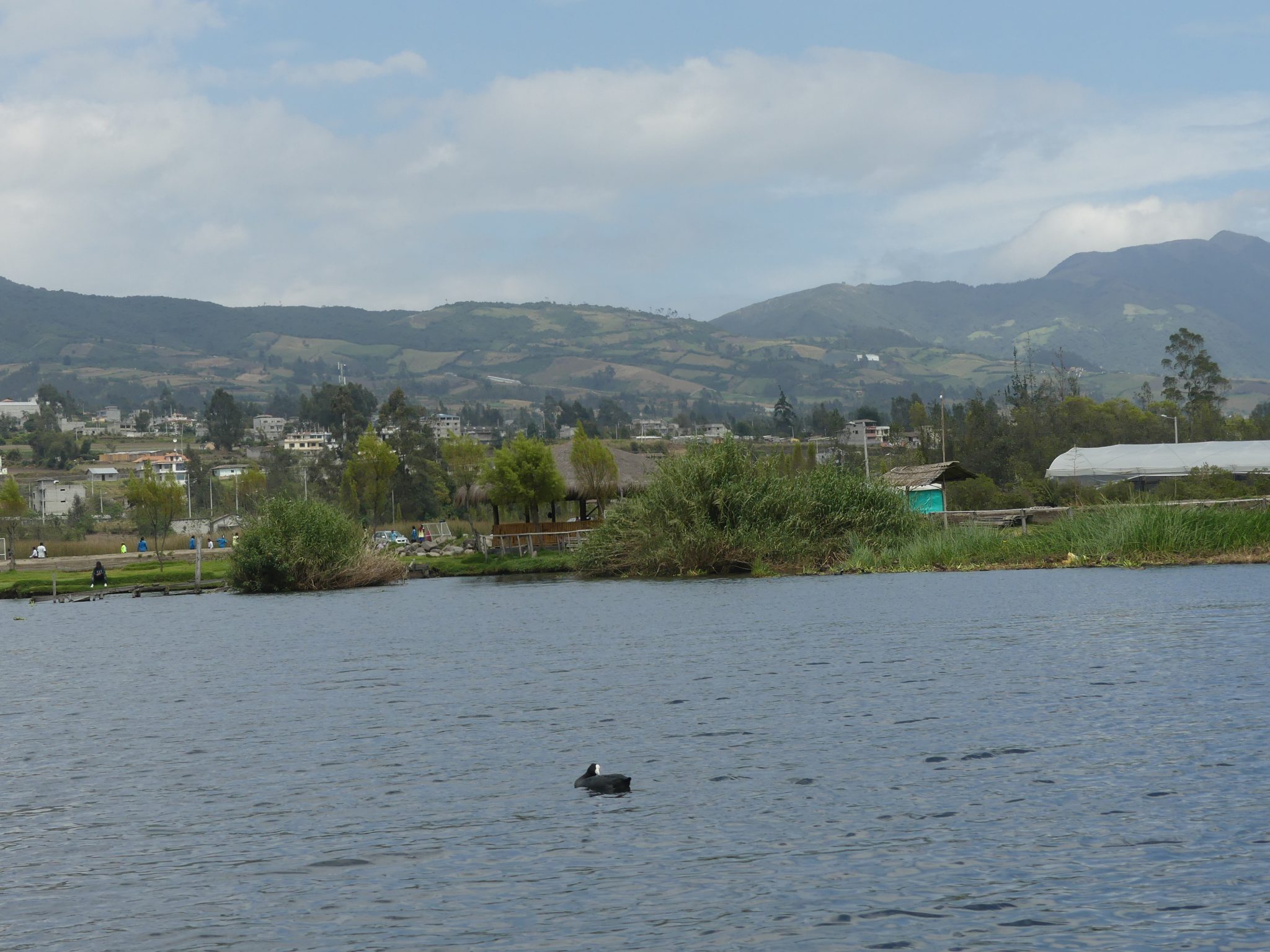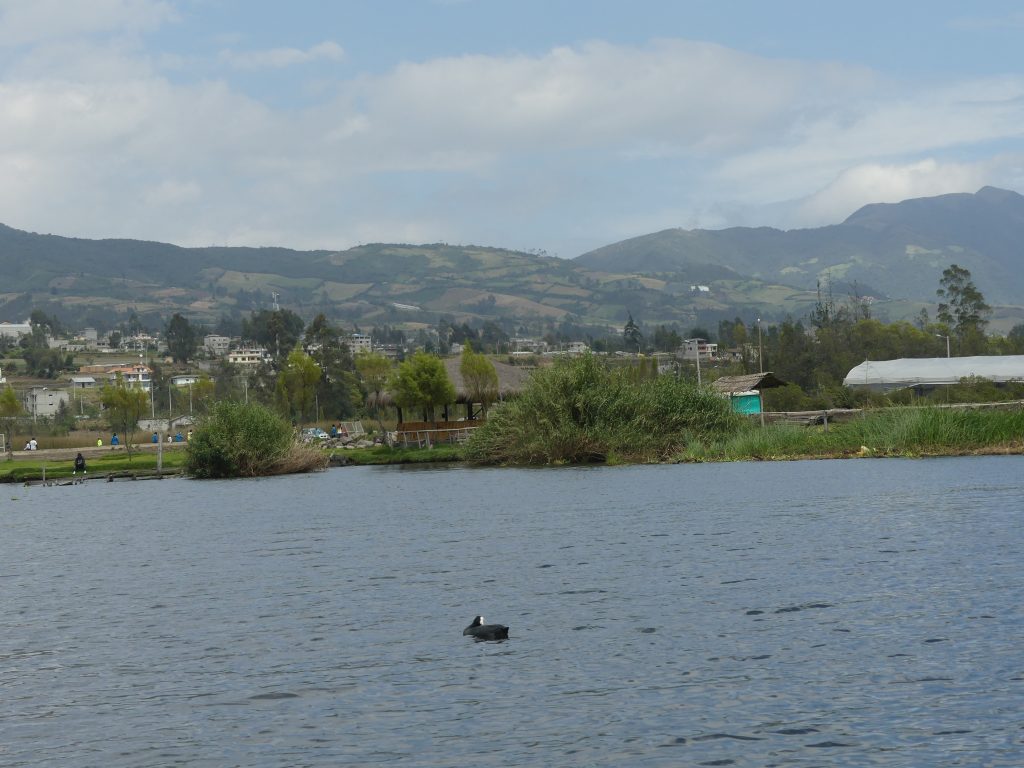 According to legend, Lake San Pablo was created out of love. The narrative is told by an indigenous couple whose family could not let their romance survive, so she transformed into a lake and he became El Lechero, an ancient tree whose branches replicate his beloved's unending embrace.
Today, it is a magnificent site where you can take in the magnificence of Andean culture. Ecuadorians pay tribute to her by constructing a pleasant and inviting home for the family.
Lago San Pablo has become that location where you just want to return, whether for the beauty, the kindness of the residents, gastronomy, water sports, or the simple joy of waking up on the banks of the lake.
If you have time while in Otavalo, consider visiting Lago San Pablo to enjoy its beauty and learn about its fascinating history.