The Sierra Negra volcano is an active volcano on Isabela Island in the Galapagos Islands. The name Sierra Negra means "Black Mountain" in English.
Sierra Negra is classified as a shield volcano. It has shown recent activity, with the most recent eruption occurring in the summer of 2018.
Boasting one of the world's largest craters, Sierra Negra is one of the Galapagos' most popular hiking trails. This is one volcano that should be on your Galapagos bucket list!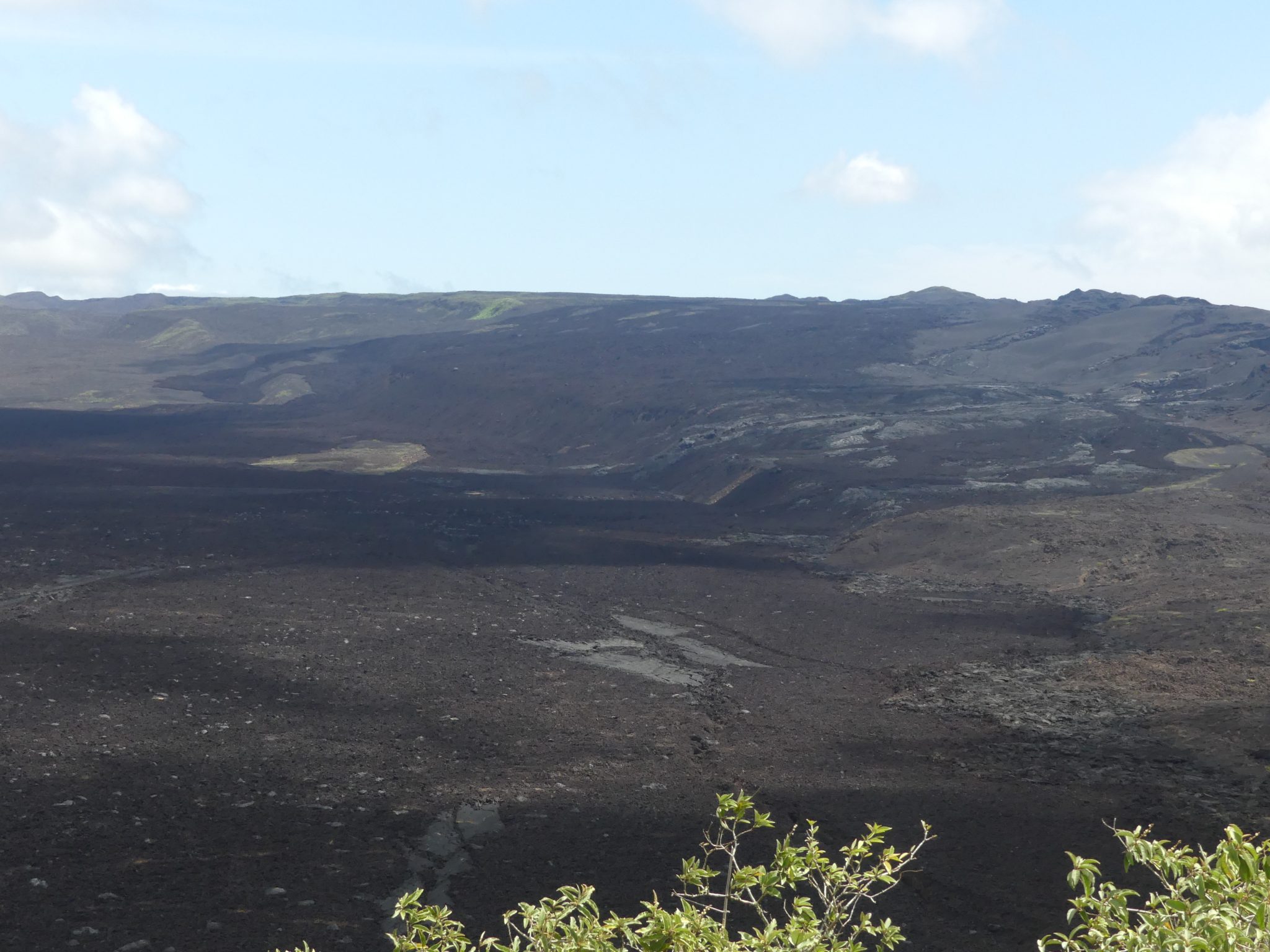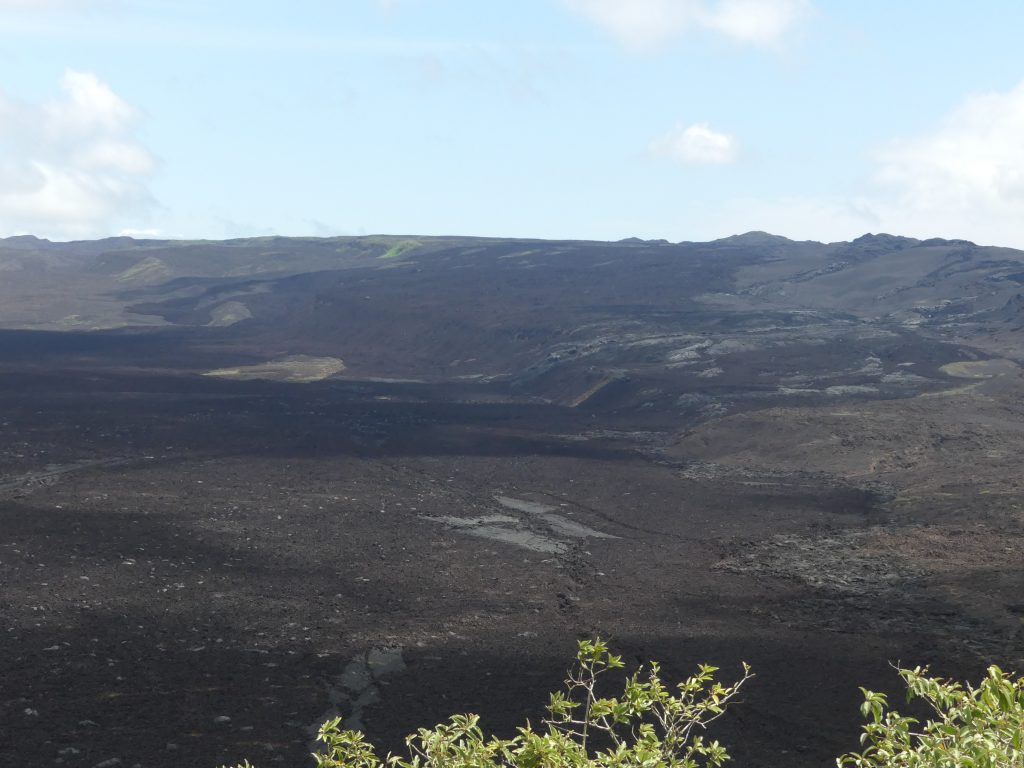 How to Get to Sierra Negra Volcano
The Sierra Negra volcano is geographically located 13 miles (21 kilometers) from Puerto Villamil, Isabela Island's main settlement. The mountain is one of the six volcanoes that make up the island.
You can reach Sierra Negra volcano either by land day tours or by cruise. Some Galapagos cruises include a stop at the Sierra Negra volcano. However, you have to double-check your yacht itinerary as not all Galapagos cruises include this in their schedules. 
For land visitors, you can take a guided Sierra Negra day tour from Puerto Villamil town in Isabela Island. Private and group tours are available most days of the week and include a naturalist guide, transportation, and a box lunch.
Best Time to Visit Sierra Negra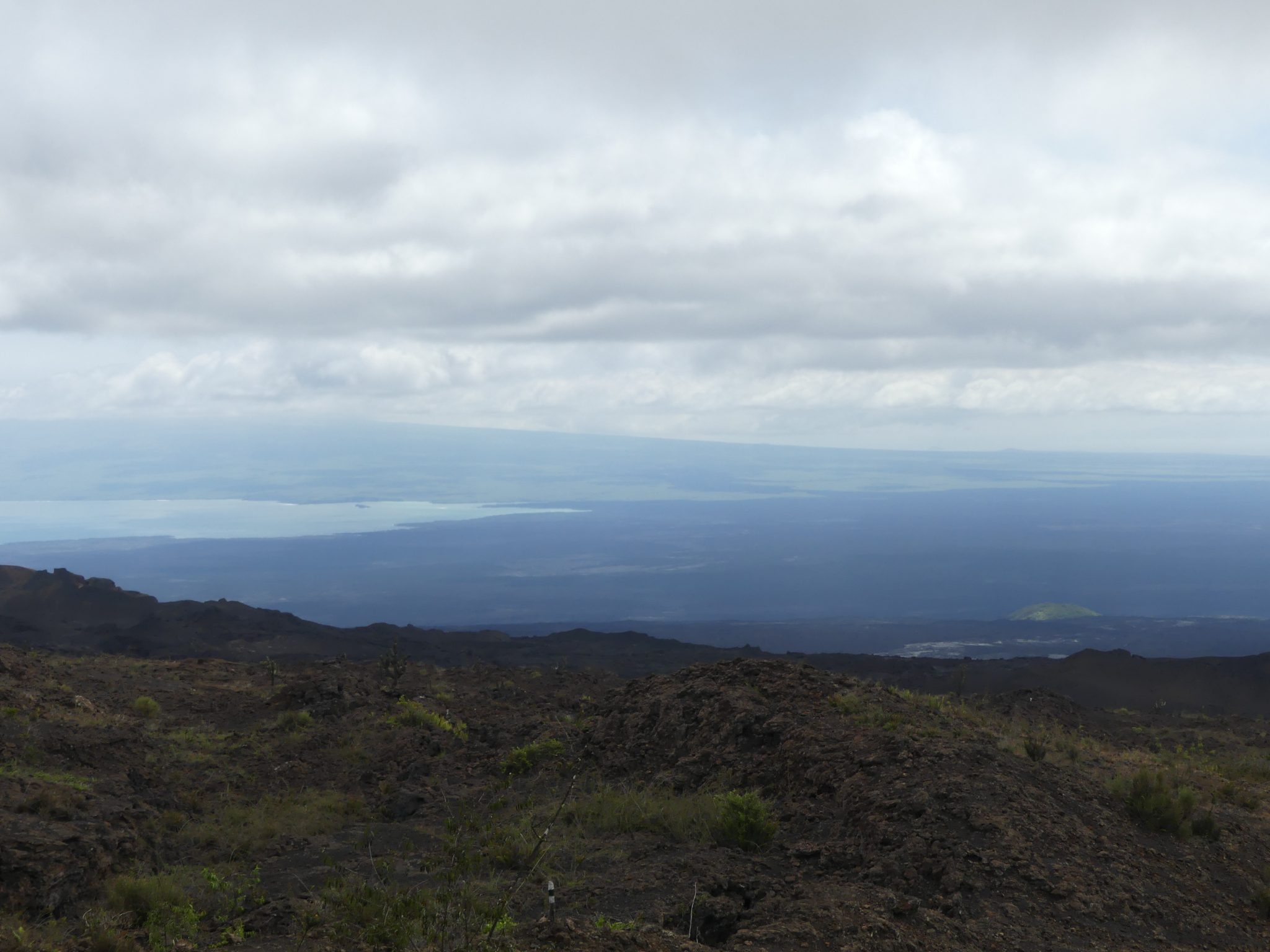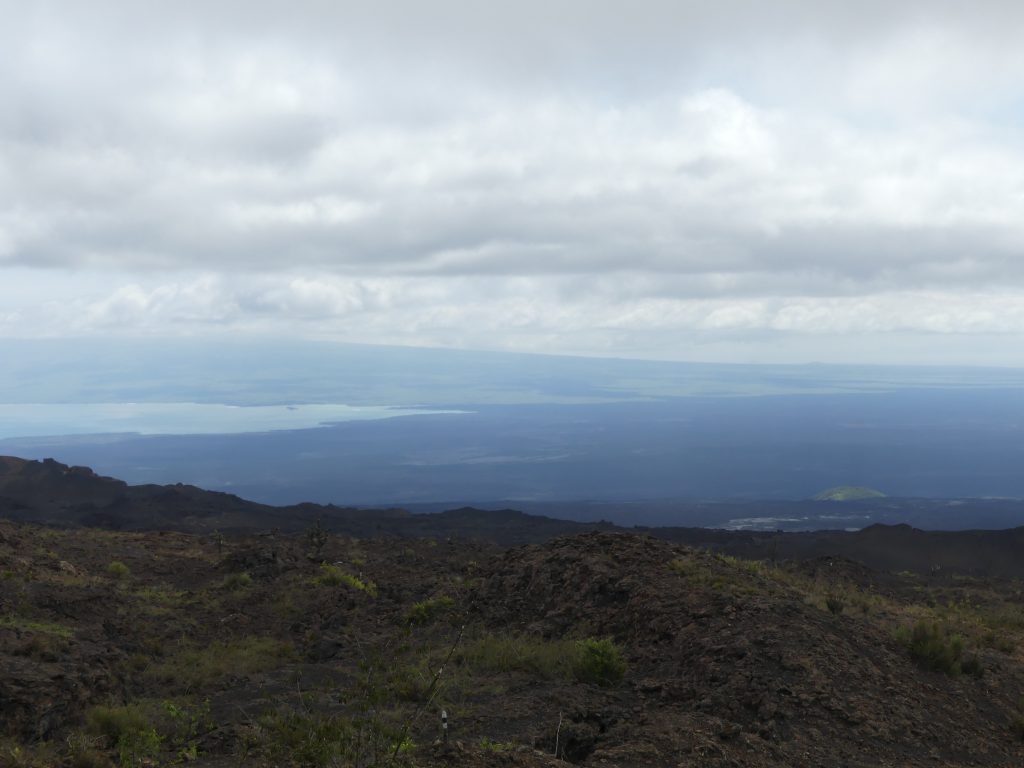 The Sierra Negra volcano can be visited at any time of year. If you prefer to walk in cooler weather, the weather is cooler and drier between June and November. If you don't mind hiking in slightly warmer weather and possibly a little rain, you could go between December and May. The wetter weather may make the trail a little muddier, but you should be fine with good hiking boots.
Wildlife in Sierra Negra
Birds are the most common type of wildlife in the Sierra Negra volcano. Darwin's finches, flycatchers, and mockingbirds may be seen in the area. Some visitors may have the opportunity to see a Galapagos hawk. 
The giant tortoise also lives on the volcano's southern slopes, but seeing this majestic creature during your visit is unlikely.
Activities in Sierra Negra
Trekking in Sierra Negra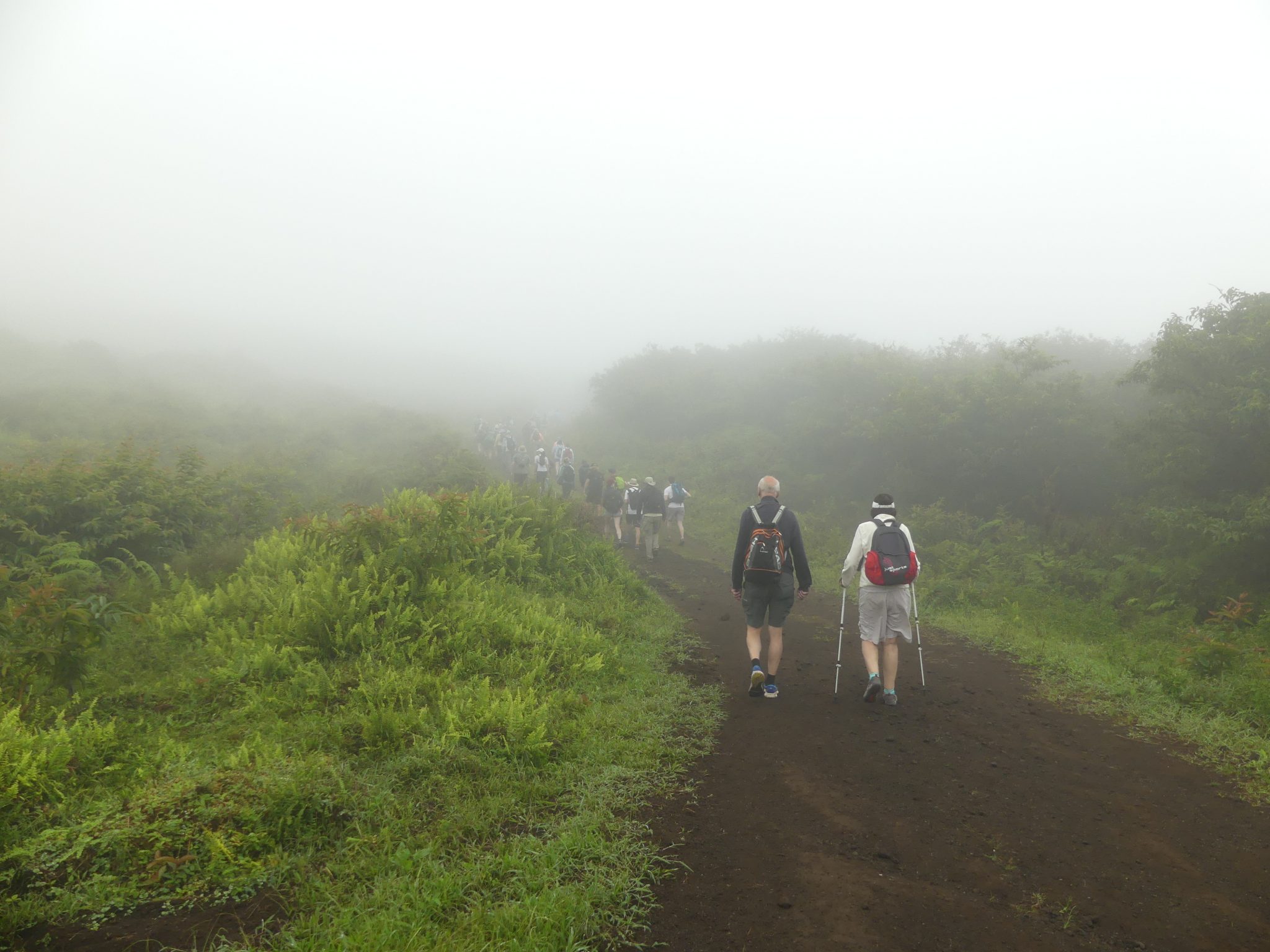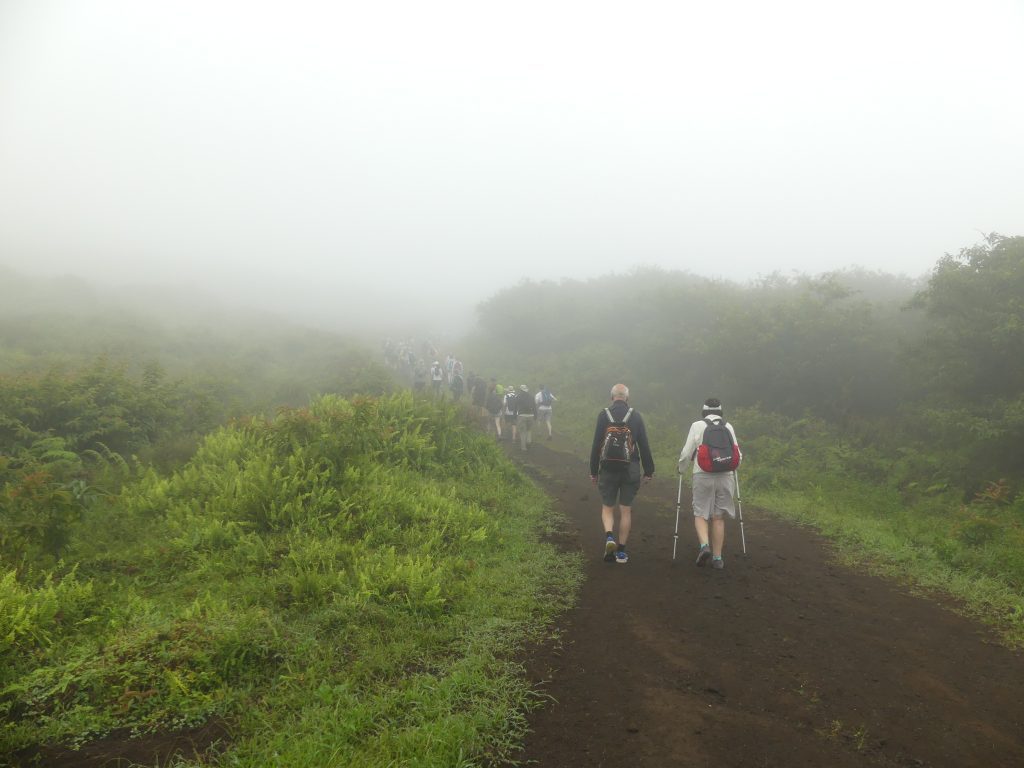 Because of the breathtaking views, hiking the trail up to the crater rim is the most popular Sierra Negra activity.
The trek is rated easy to moderate with a  1.5-kilometer dirt trail that gradually rises from 900m to 1,100m above sea level. Apart from your fitness and energy levels, the only major barriers to overcoming the hike are the mud during the rainy season.
You may also trek beyond the Sierra Negra lookout for a taste of adventure at Volcan Chico, a parasitic vent volcano. The incredible lunar landscapes are out of this world!
Hikers can also enjoy incredible views of Darwin Volcano, as well as Santiago, Fernandina, and Pinzón islands on a clear day.
Horseback Riding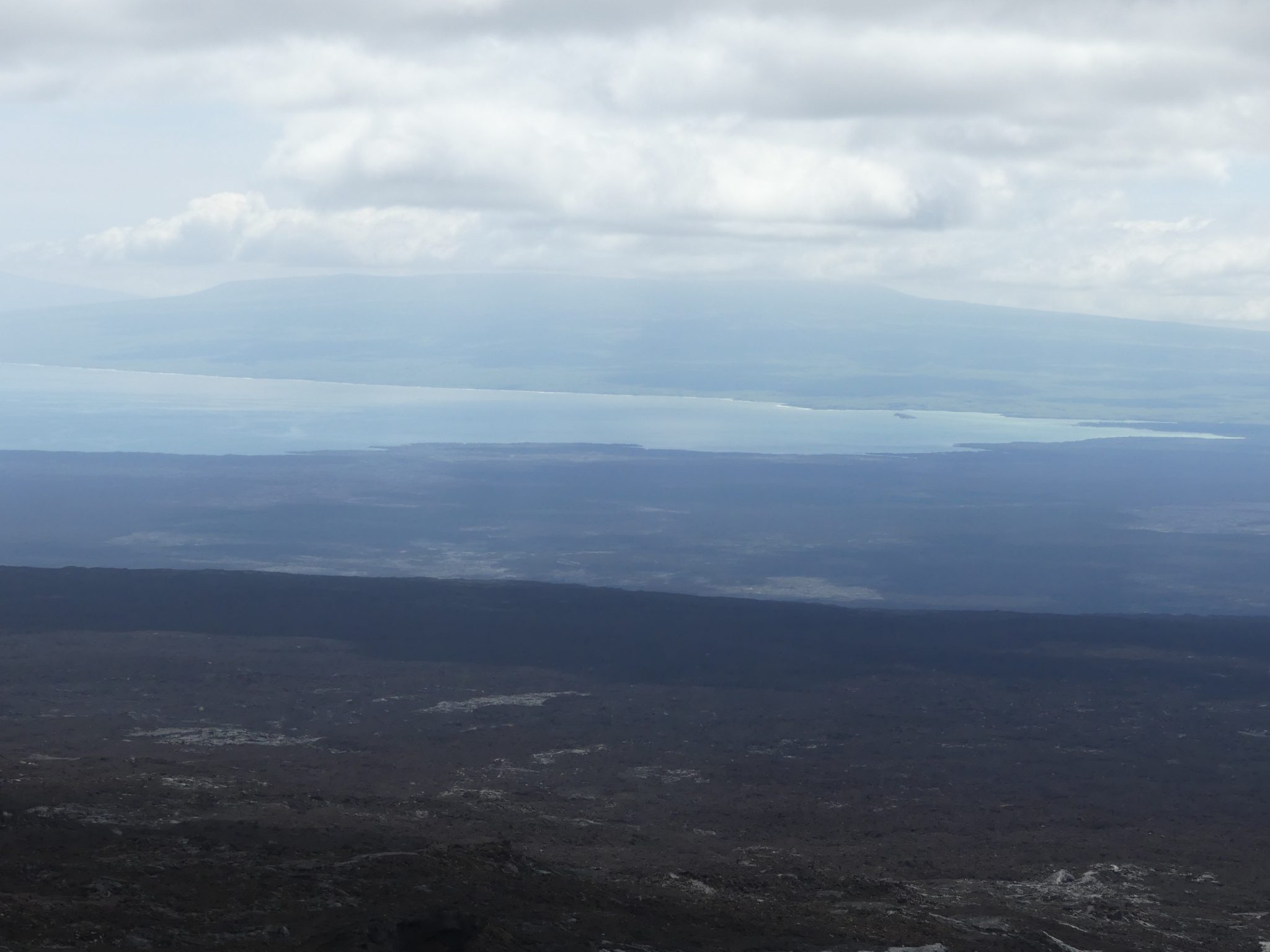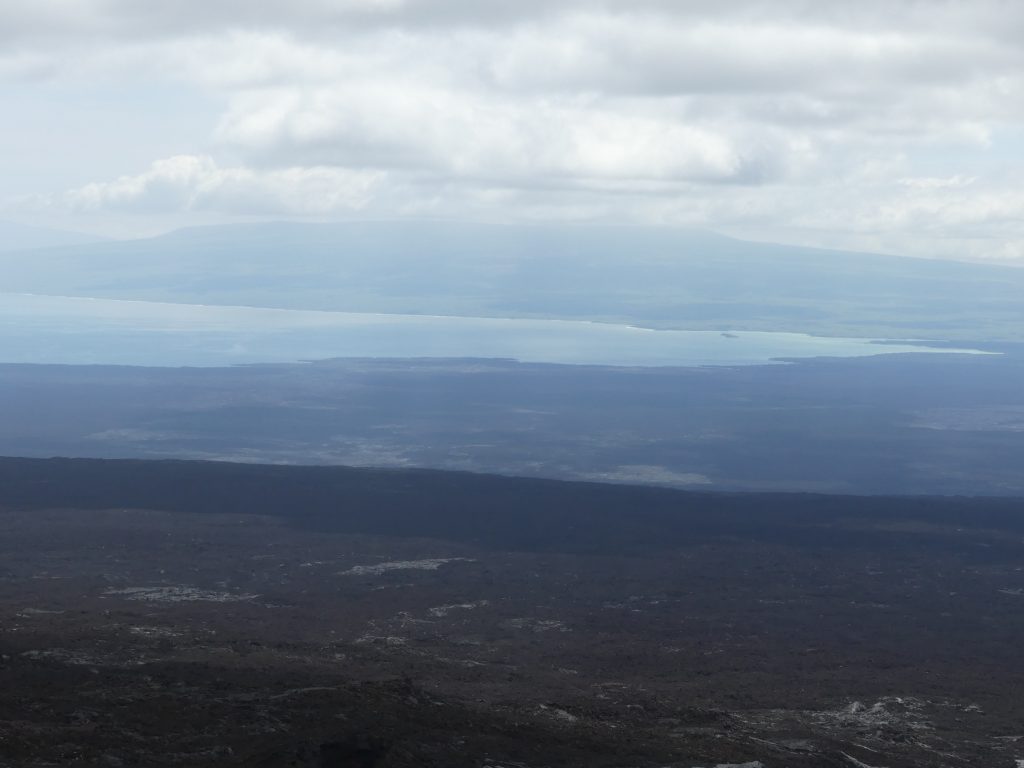 If the hike sounds too strenuous, consider renting a horse and riding up to the Sierra Negra lookout. As your horse trudges along the trail, climb into the saddle and take in the scenery of the lush highlands. We did not do this though.
Picnic Under a Tree
There is no better way to treat yourself after a long hike by having a picnic under the shade of an old Jaboncillo or soapberry tree. Under the massive branches, wooden benches near the Sierra Negra lookout offer a welcome rest.
The jaboncillo tree species is fascinating in and of itself. The nuts of the tree can be used to make soap by slicing them open and combining them with water to form a lather. Native Americans and other indigenous cultures around the world have used this fruit for washing for centuries.
Bird Sighting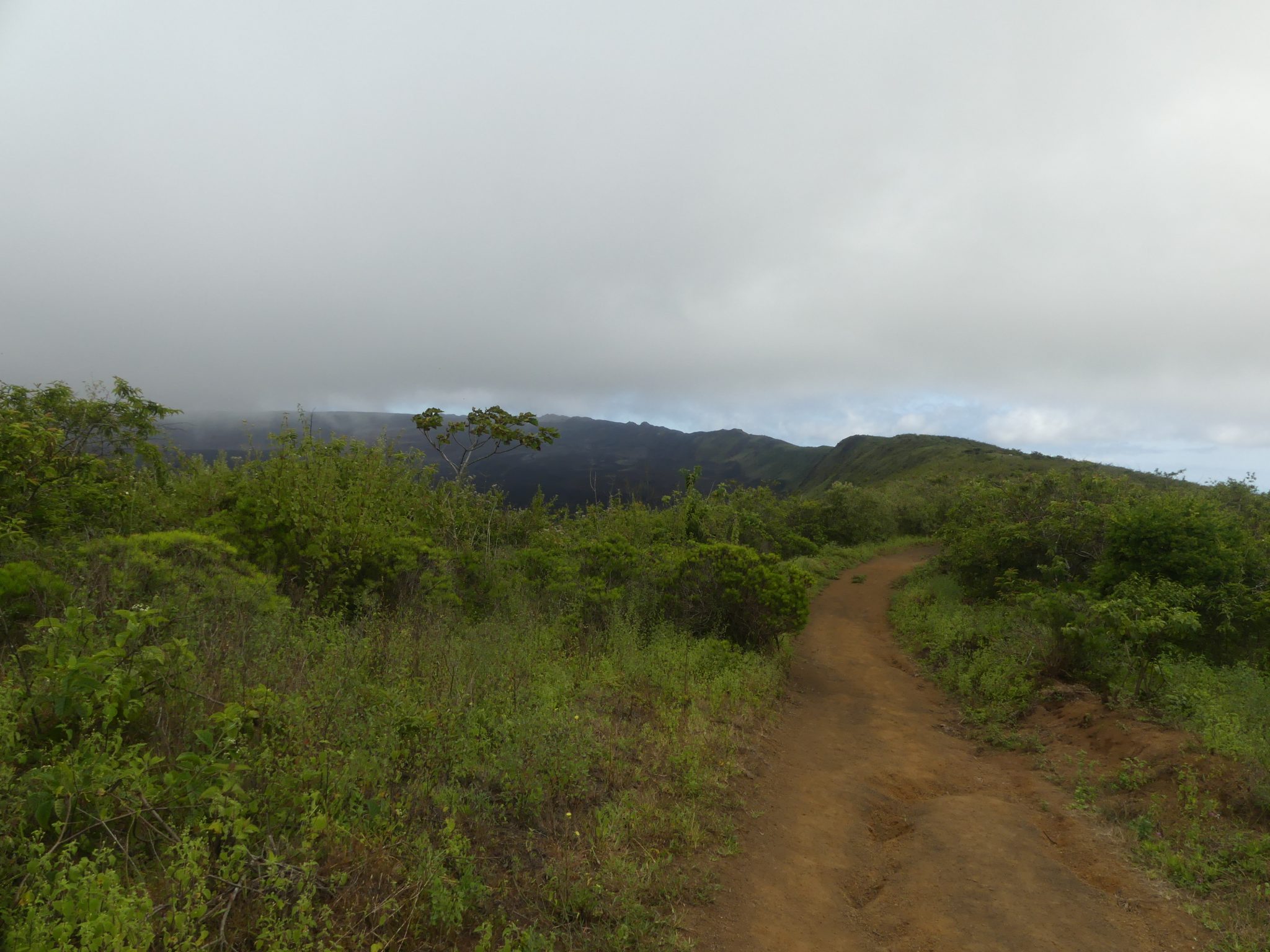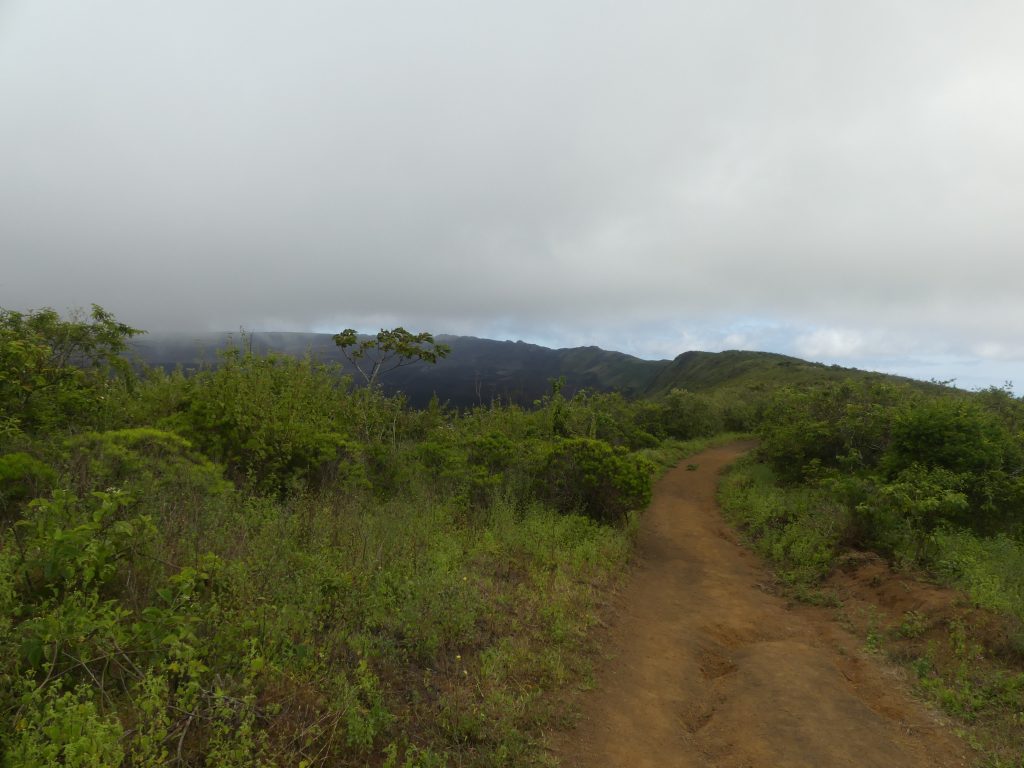 Bird watchers will be most interested in the Sierra Negra trail in terms of wildlife. Mockingbirds and various species of Darwin finches can be seen hopping around in the bushes and shrubs. Red vermillion flycatchers and yellow warblers will also make an appearance from time to time.
Keep an eye on the sky as well; Galapagos hawks can be seen majestically soaring the thermals high above.
Sierra Negra Travel Tips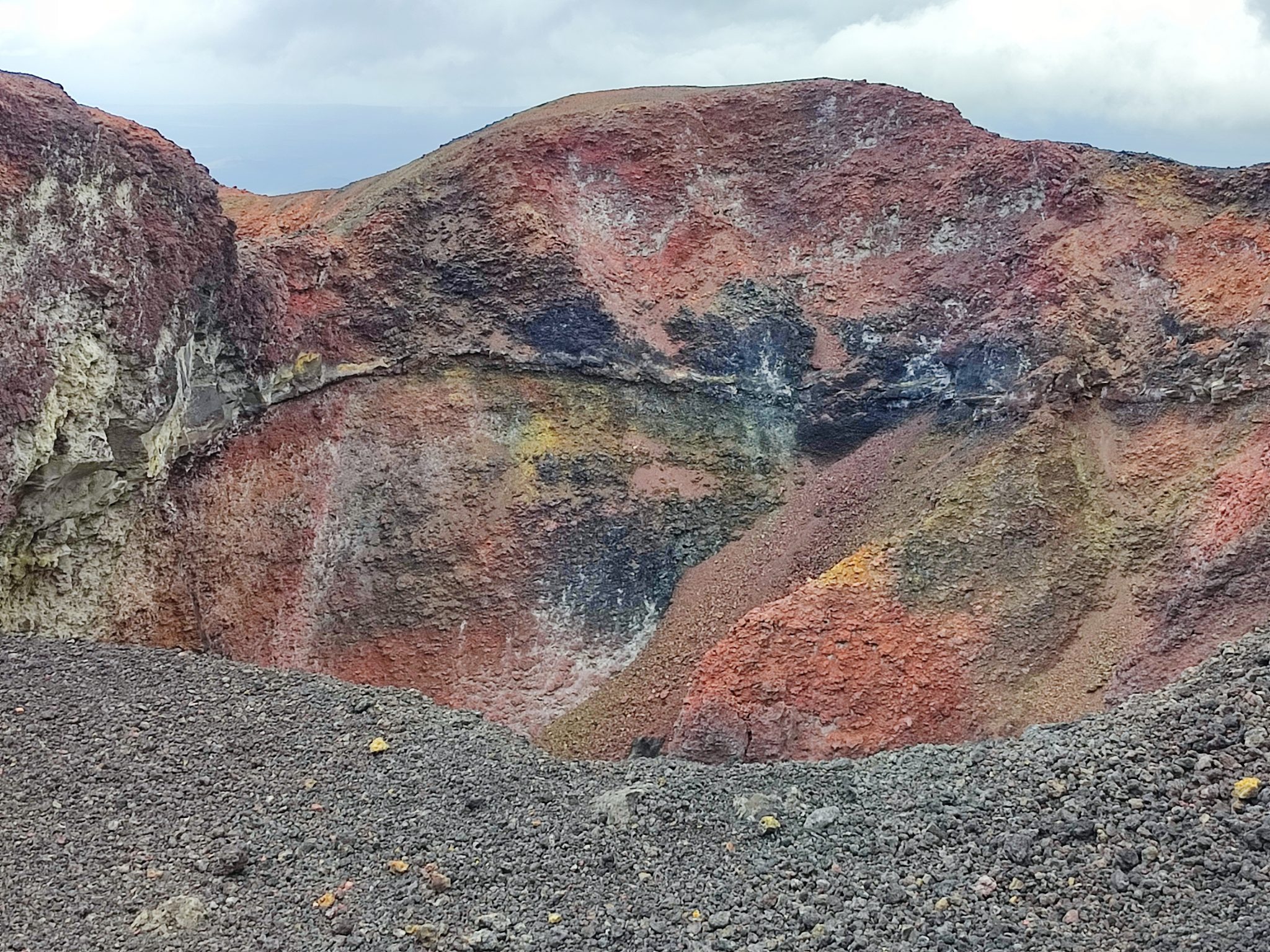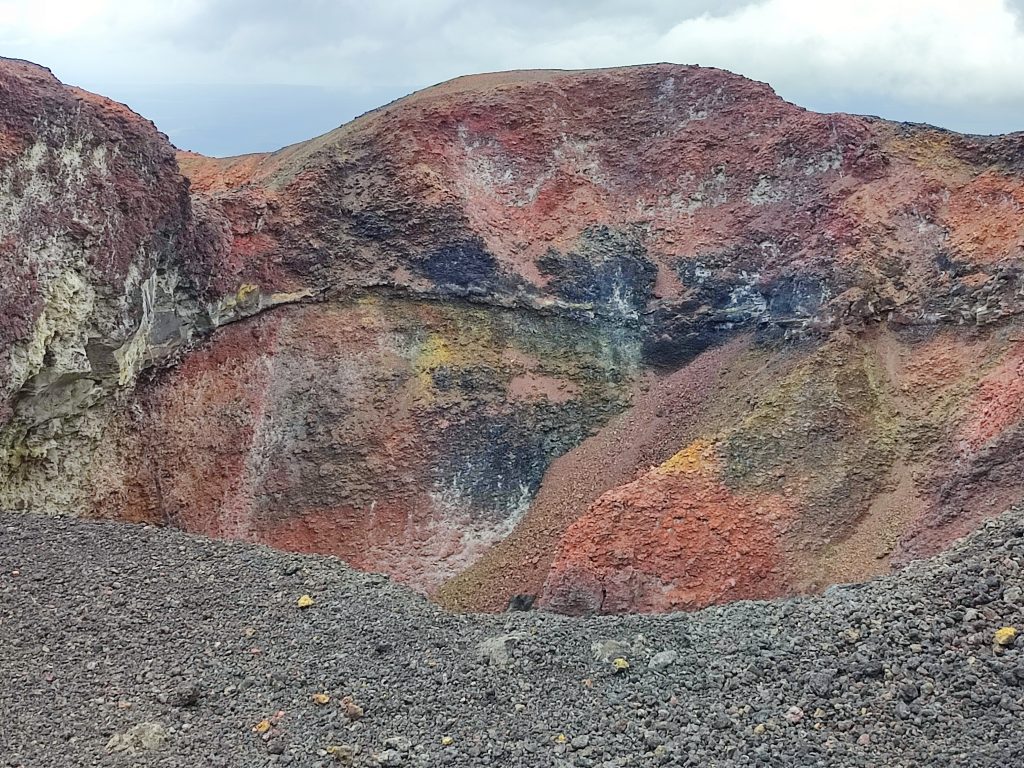 Hiking the Sierra Negra and Volcan Chico trails requires a reasonable level of fitness. Routes can be muddy and bumpy, so it is important to dress accordingly. Hiking poles can be also useful particularly in ascending.
Expect a variety of weather conditions on the journey. Early mornings can be quite chilly while temperatures quickly rise in the presence of the intense sun. Rain showers are also possible from time to time.
We recommend wearing the following for a comfortable hike:
comfortable walking shoes or trekking sandals (open-toe sandals are not suitable)

shorts or light trekking trousers

t-shirt or light long-sleeved shirt

light rain jacket
Do not forget to bring the following essential items too:
Sun protection (sunglasses, hat, sunblock)

Water bottle (at least 1-2 liters)

Trail food or energy snacks

Insect repellent

Camera

Cellphone
Bottom Line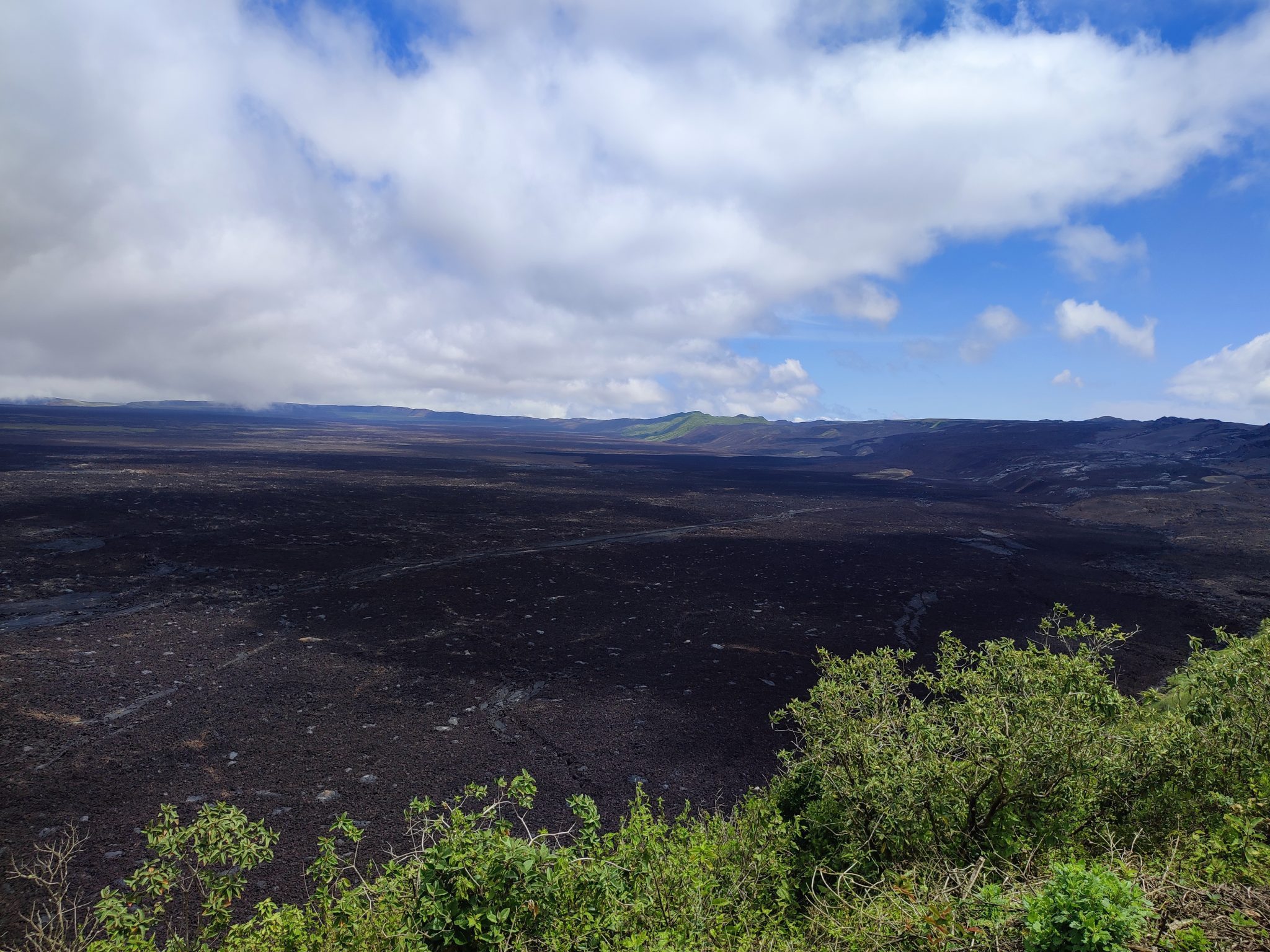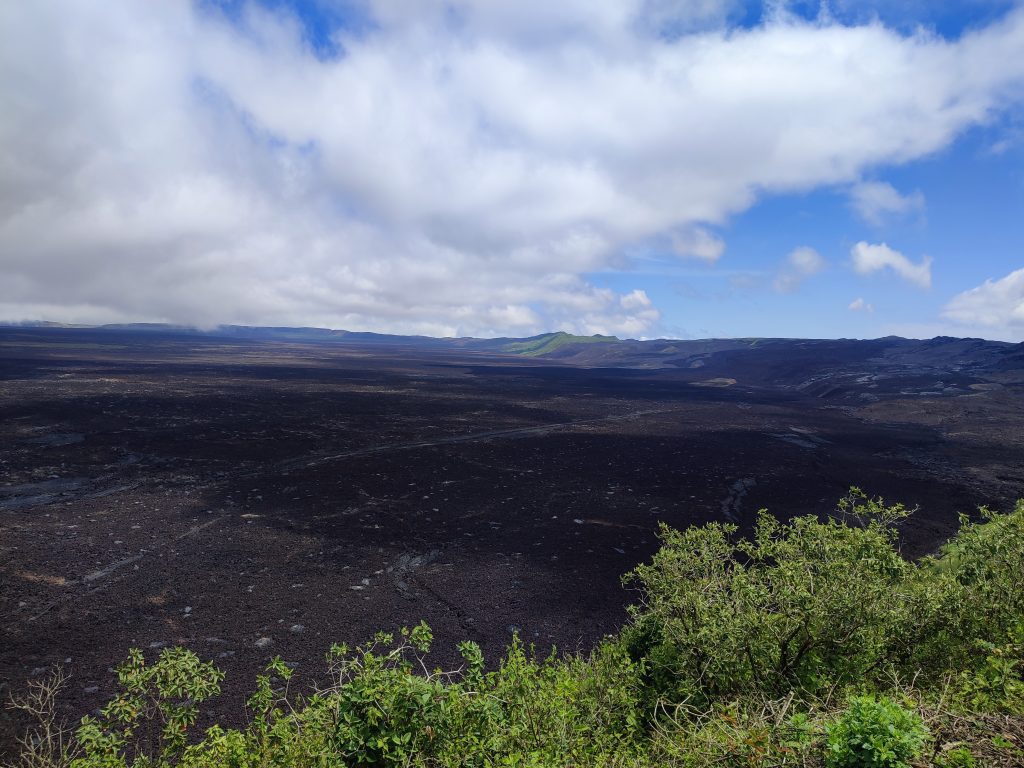 Sierra Negra is the most well-known Galapagos volcano. It is also the most accessible and simple to visit.
Sierra Negra is an excellent day tour option for Isabela island visitors looking for adventure. At the same time, you will learn about the volcanic beginnings of the Galapagos Islands.
The hike up to the Sierra Negra crater is highly recommended! Enjoy the ascent and take in the panoramic views and volcanic wonder!