Puerto Villamil, Isabela Island's most populous region, is located on the island's southern shore. The residents of this small town rely on tourism and fishing for a living. Visitors and residents alike appreciate the tranquil beach paradise's huge white-sand beaches, turquoise-blue ocean, and sandy pathways dotted with palm trees.
Puerto Villamil, founded more than a century ago, has retained its original charm as a tiny fishing community but has developed just enough to include beautiful boutique hotels and a variety of local attractions that are easily accessible from the town.
This article will discuss more Puerto Villamil and guide you on what you can do in the town and nearby areas.
Getting Around Puerto Villamil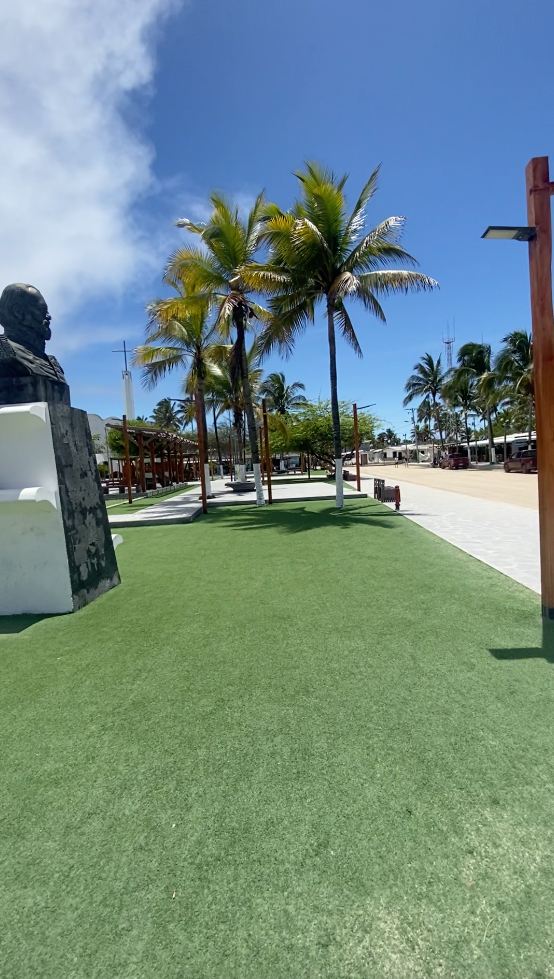 There are taxis and trips available to take you outside of Puerto Villamil, possibly to the highlands or one of the island's numerous volcanos.
Depending on the distance, you can even rent a bike for $2 to $3 per hour and tour the area. You should be aware though that car rental and Uber are not available here.
We opted to bike around Isabela Island and it was so much fun! I was bummed to have a limited time on the island and wished to have stayed longer. If you have a lot of time, I recommend staying at Isabela Island for two to three days. You can set one whole day for biking around and beach hopping.
Places to Visit
There are numerous places to visit within Puerto Villamil and its nearby areas. Check out the list we have curated below to help you create your itineraries!
Puerto Villamil Beach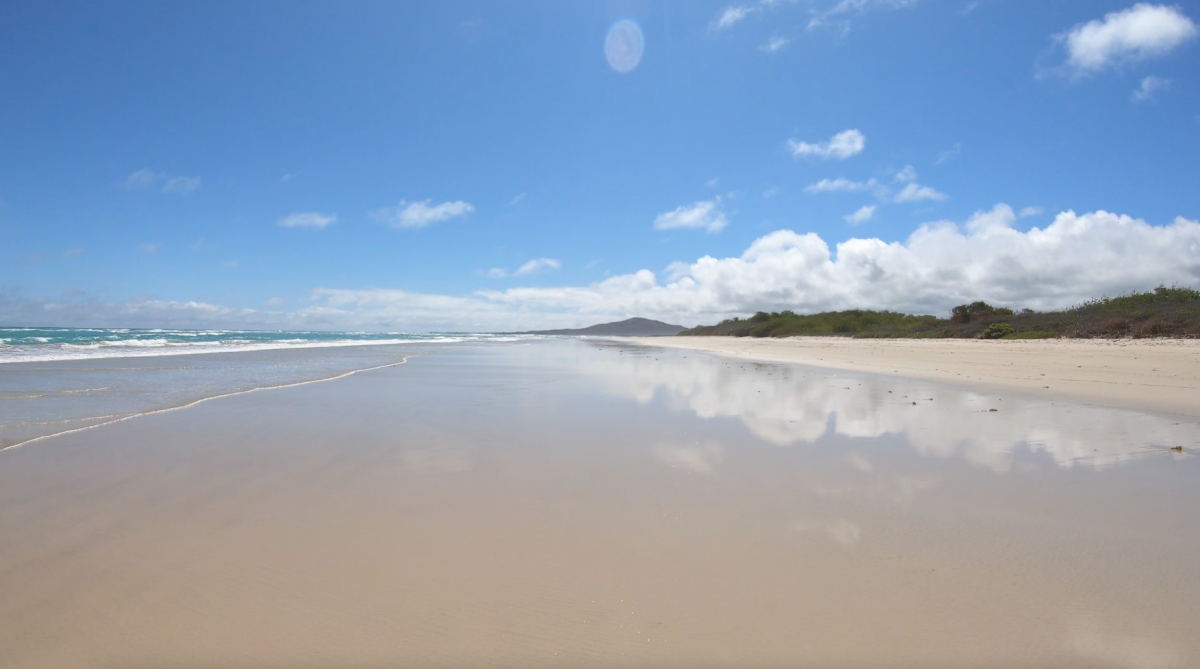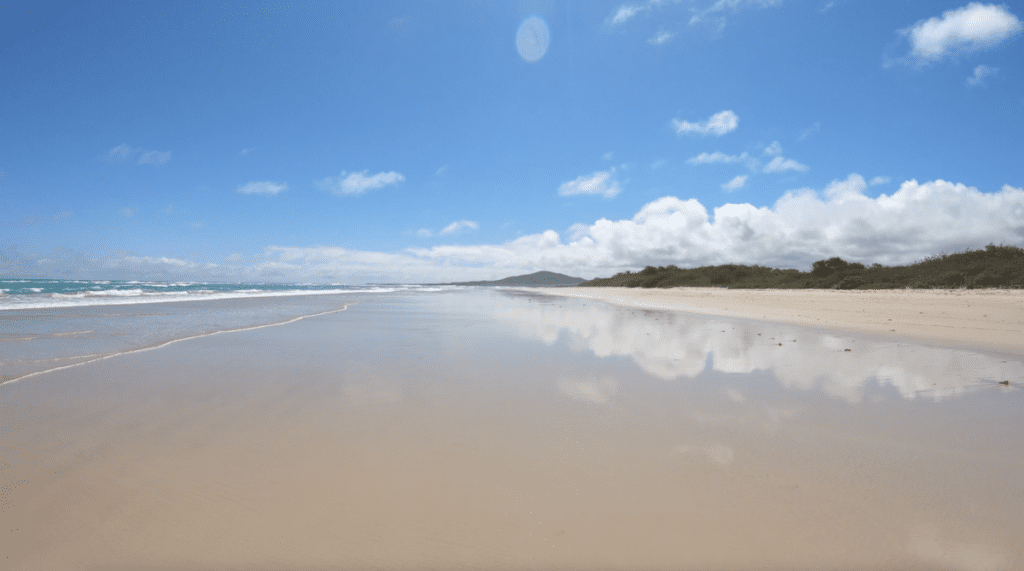 Puerto Villamil Beach in front of town captures the tropical appeal of the islands. It has the largest stretch of white sand in the Galapagos and is a terrific area to swim, surf, or sunbathe. There are several beachfront hotels to select from, as well as bars where you may have a sundowner beverage. A colony of marine iguanas sunbathing in the sun, as well as wader birds exploring the coast for food, may be seen at the further end of the beach.
La Playa de Amor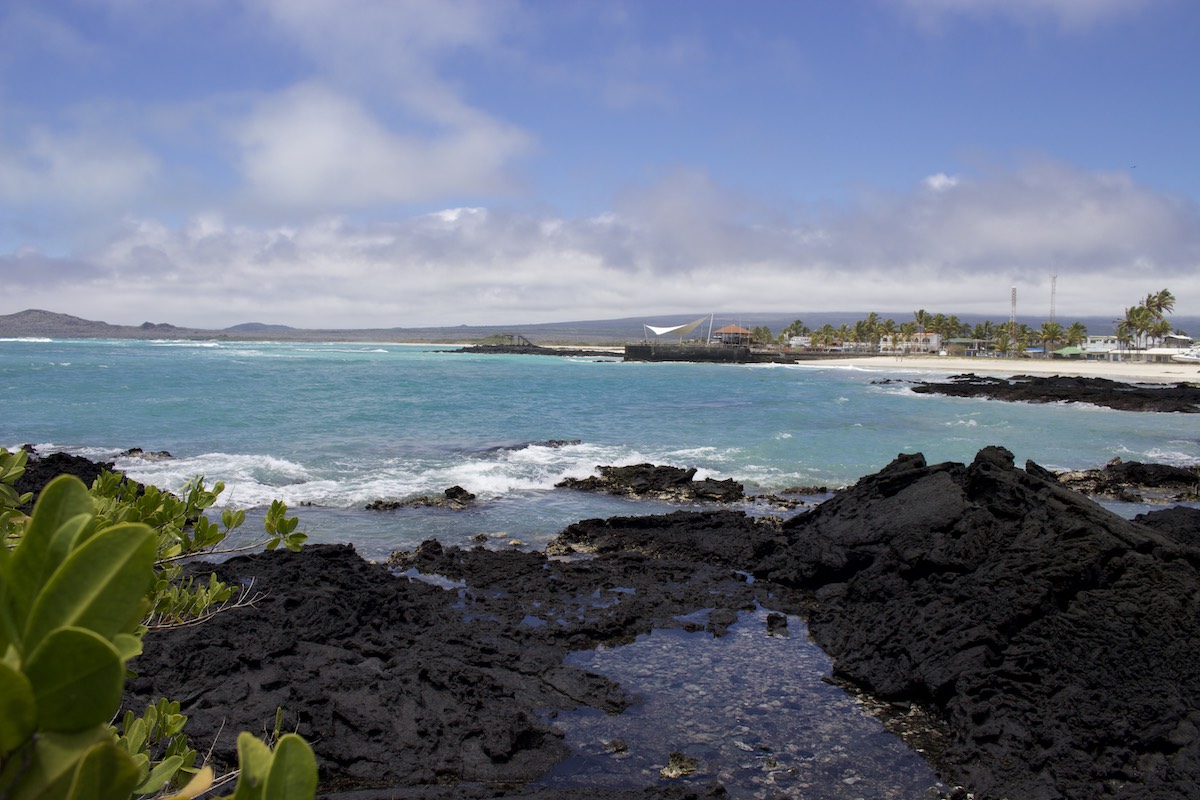 La Playa de Amor is a beach with a volcanic coastline on Puerto Villamil's west coast. This beach is accessible by bike or taxi. It is a popular place to cool down in clear waters. You will usually see marine iguanas in this area and, on rare occasions, sea turtles. Because there aren't many people in this spot, you'll often have the beach to yourself!
Concha de Perla and Puerto Villamil Harbor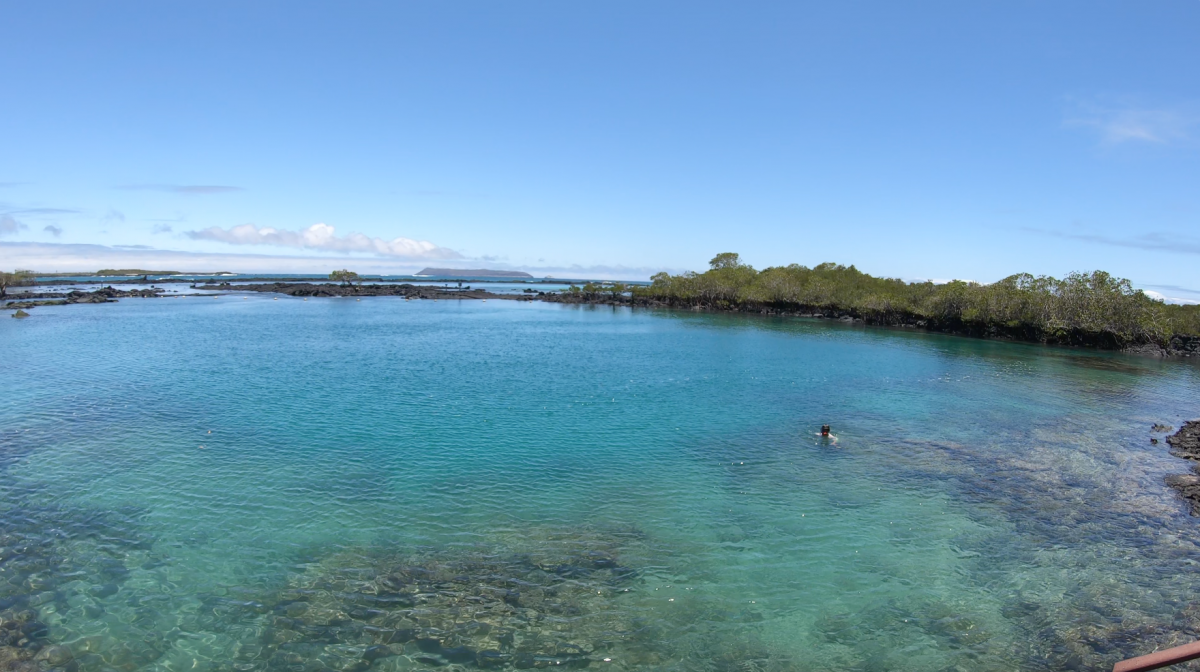 Although Concha de Perla is a small beach, the harbor is one of the greatest sites on Isabela Island for snorkeling with Galapagos sea lions or watching them relax on the wooden benches. Watch out for penguins on adjacent rock outcrops or while swimming in the chilly waters. To explore this beautiful underwater habitat, rent snorkeling equipment from your hotel or a local agency.
Wall of Tears or Muro de Lagrimas 
The Wall of Tears, located farther up the shore, is also worth seeing. The 25m high wall was erected by inmates from the island's previous penal colony and serves as a grim reminder of Isabela's unique human history.
Unfortunately, many detainees perished during the building of the wall. This location is accessible by bike or cab. Watch out for lava lizards, which may be found amid the parched brown rocks.
La Playita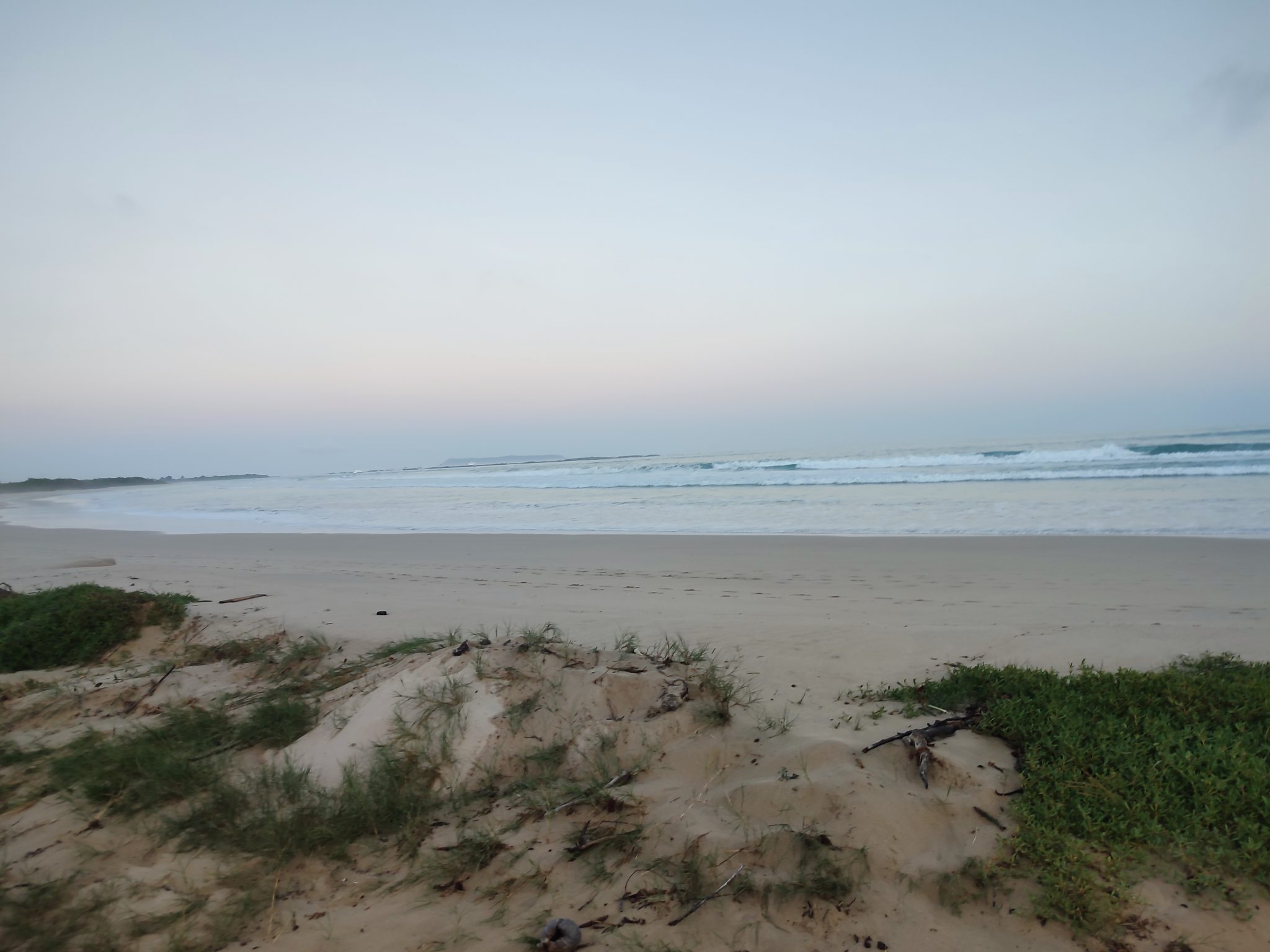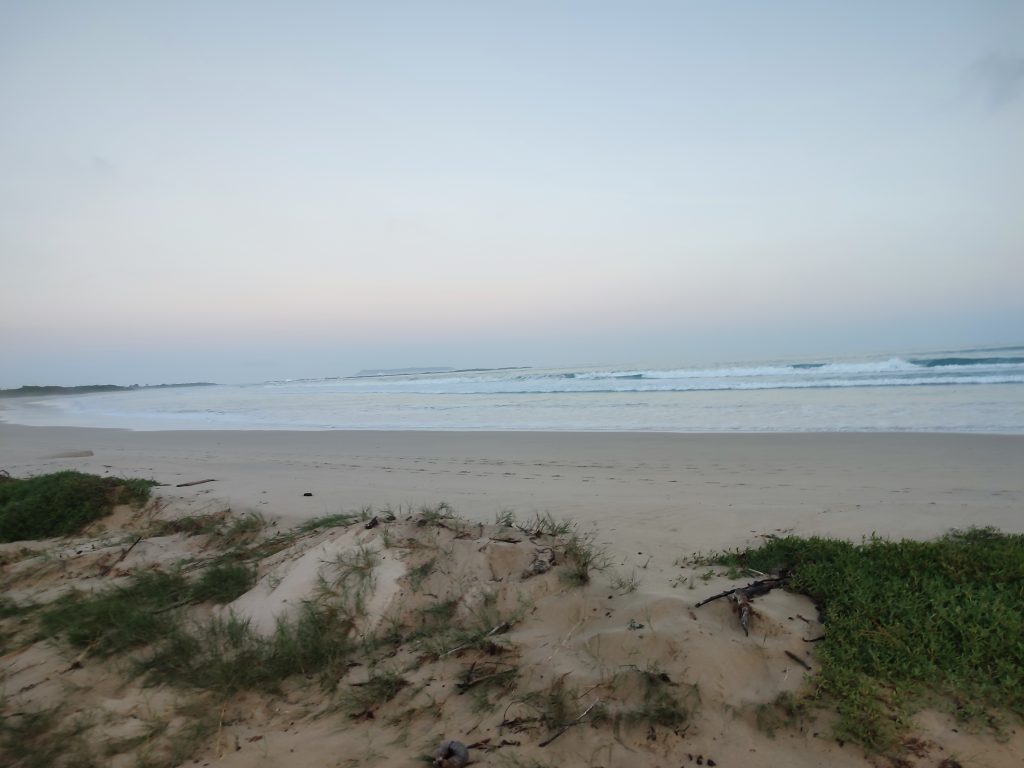 Another popular beach located on the Wall of Tears Trail is La Playita. The beach is a terrific location to cool down and relax while swimming with sea lions and occasionally whitetip reef sharks in the seas offshore.
Flamingo Lagoon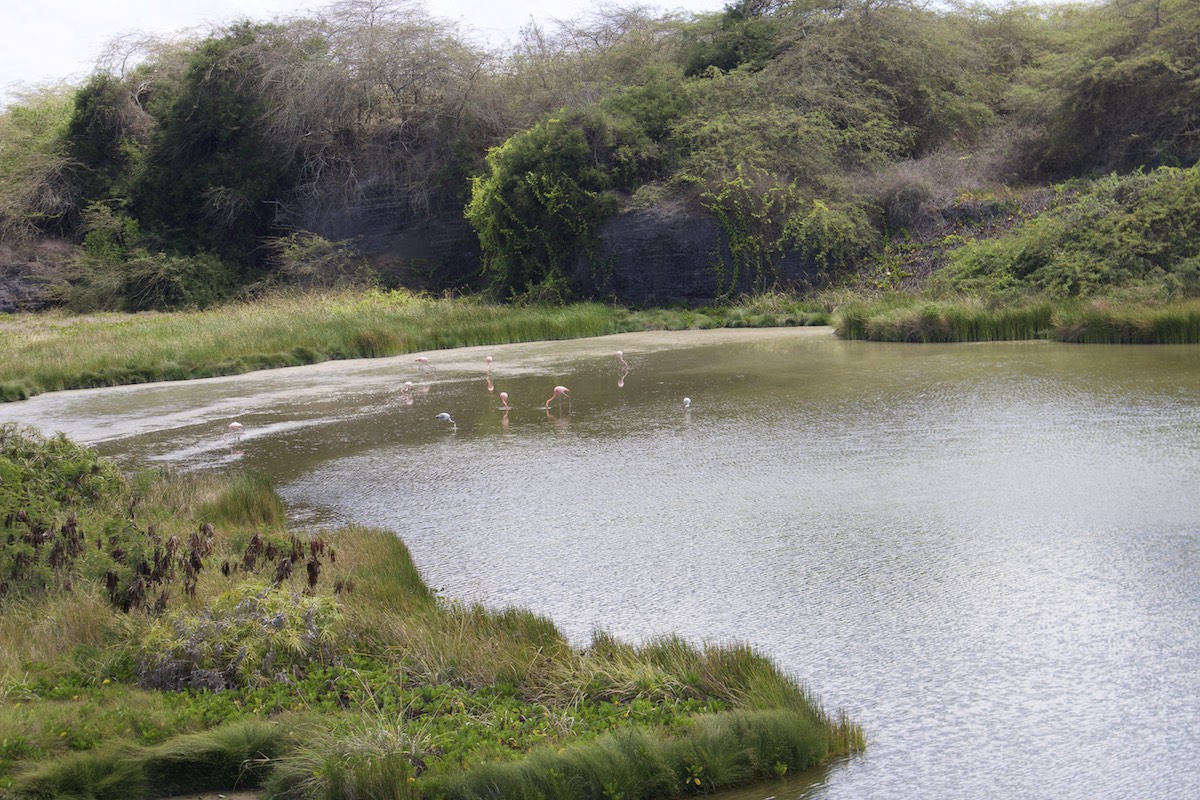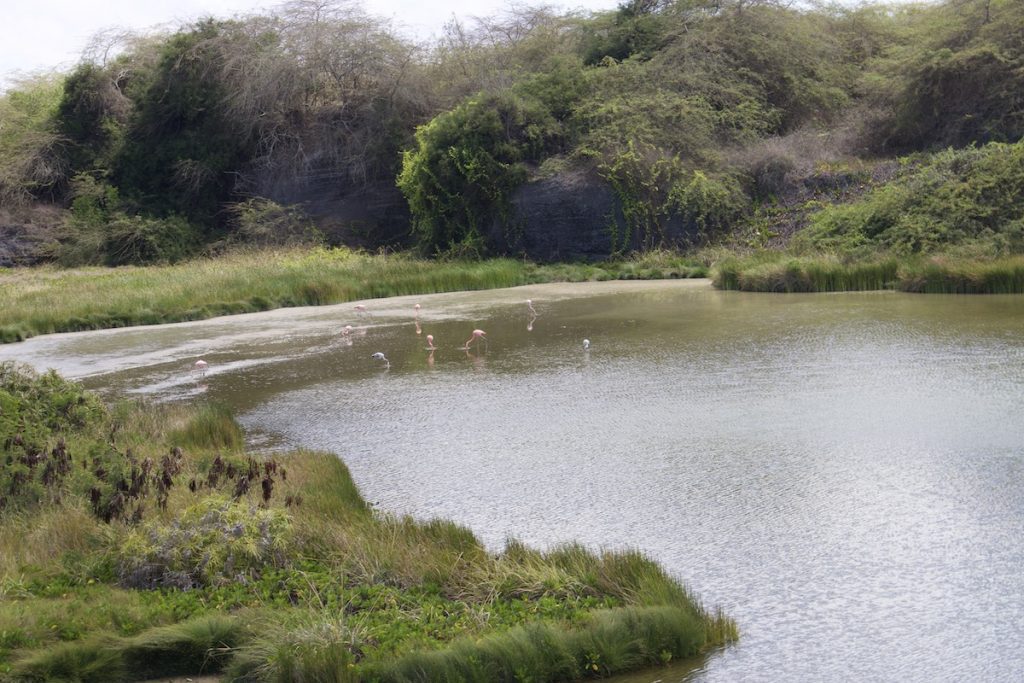 Located on the west side of Puerto Villamil, there are many salt and brackish lagoons that are home to a diverse range of coastal and marine birds. The biggest concentration of flamingos in the Galapagos is also found here.
Wetlands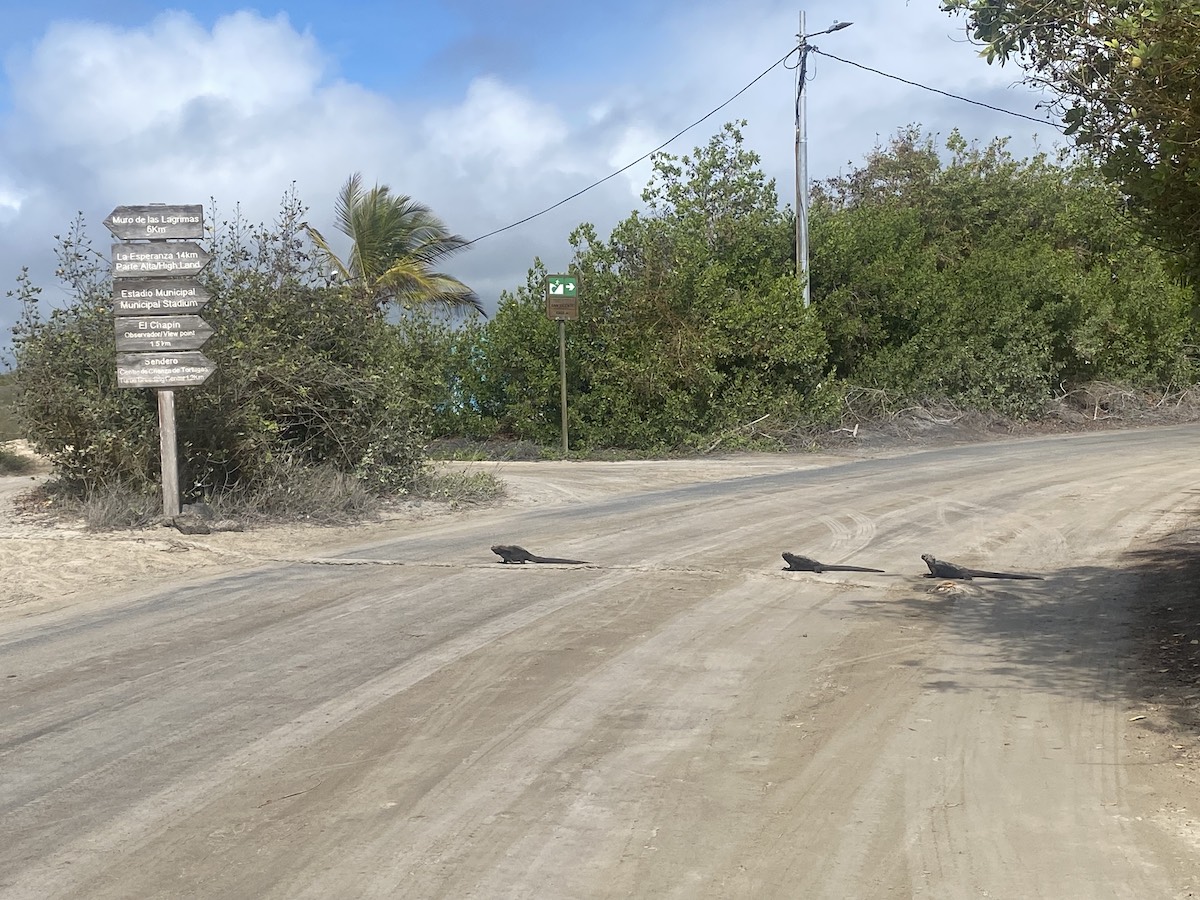 The entrance to a boardwalk route through the intriguing wetlands environment is just past the Iguana Crossing Hotel. Flamingos and pintail ducks are frequently seen feasting in the mineral-tinted waterways.
There are numerous varieties of mangrove forest and Opuntia cactus farther down the walk, providing an excellent introduction to two key Galapagos flora. Bird enthusiasts should pay close attention since this is the only area on the earth where they may see the critically endangered Mangrove Finch.
Arnaldo Tupiza Tortoise Breeding Center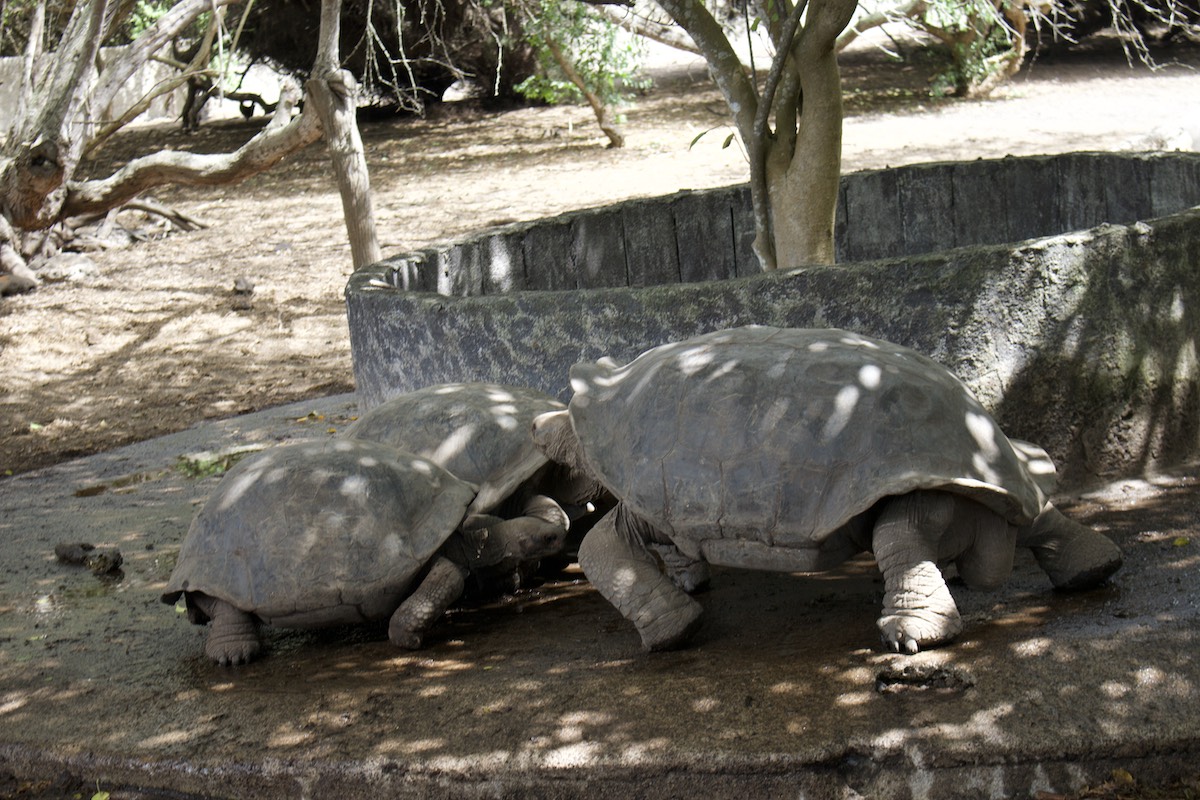 The same road that leads from the wetlands leads to the amazing giant tortoise breeding center. Two adult tortoise species endemic to Isabela island may be found here, as well as a hatchery that shields youngsters from invading animals like goats and dogs until they are mature enough to care for themselves in the wild.
Activities in Puerto Villamil
You will never run out of adventure activities in Puerto Villamil.
Bike rentals are widely accessible so you can freely roam around the town. You can embark on the Wall of Tears by cycling. Along the way, it is worth stopping at tiny, quiet beaches. Iguanas, seagulls, and crabs may be seen along the beach. If you booked island tours, you may spot sea lions, Galapagos Penguins, and Blue-footed Boobies on your boat trips.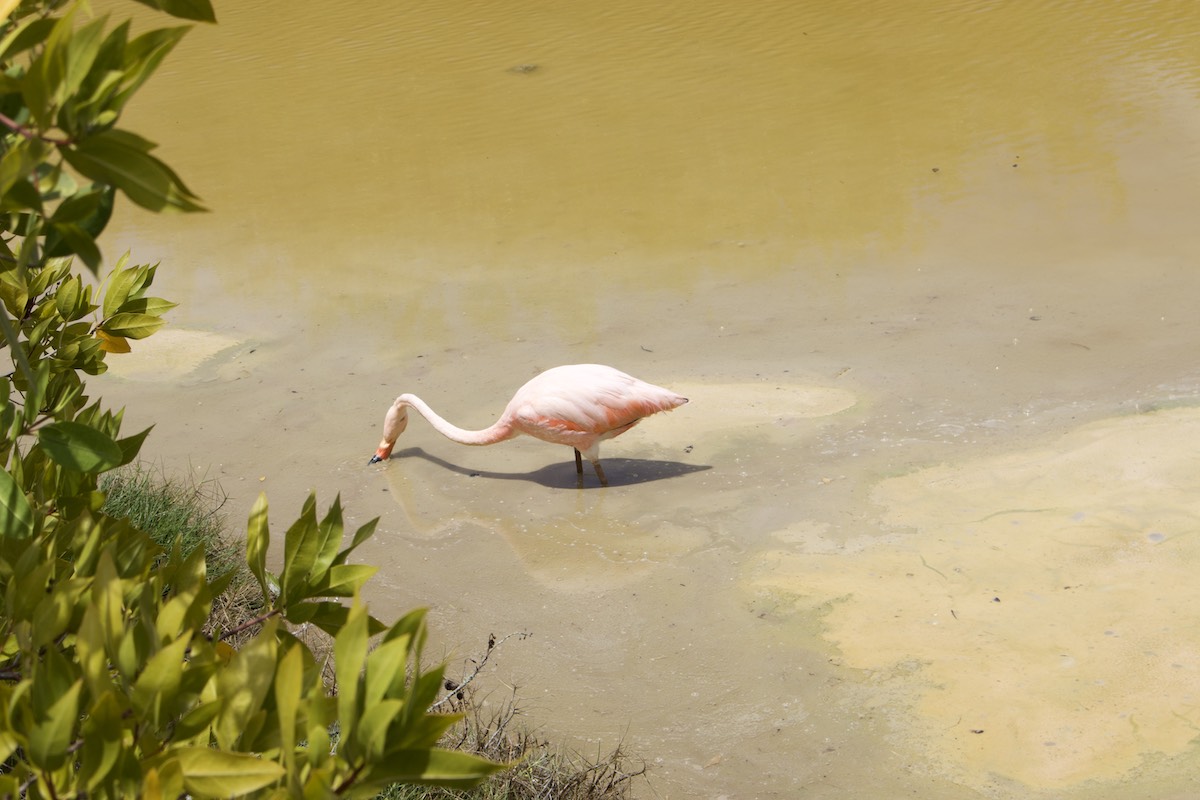 Be sure to have your snorkeling equipment to explore the marine life from the shore. Snorkeling allows you to see manta rays, penguins, sea turtles, and a variety of beautiful species. You may also arrange a snorkeling day cruise to Los Tuneles or Cabo Rosa to snorkel with sharks and seahorses.
The Villamil Lagoons, located just north of town, comprise small wetlands, and mangroves, which are an excellent spot for bird viewing. Flamingos and other migrating waders can be seen here.
Places to Dine and Drink
Puerto Villamil has a wide range of eateries to select from. Many specialize in seafood, although there are also burger and pizza places. We have listed a few suggestions:
Isabela Grill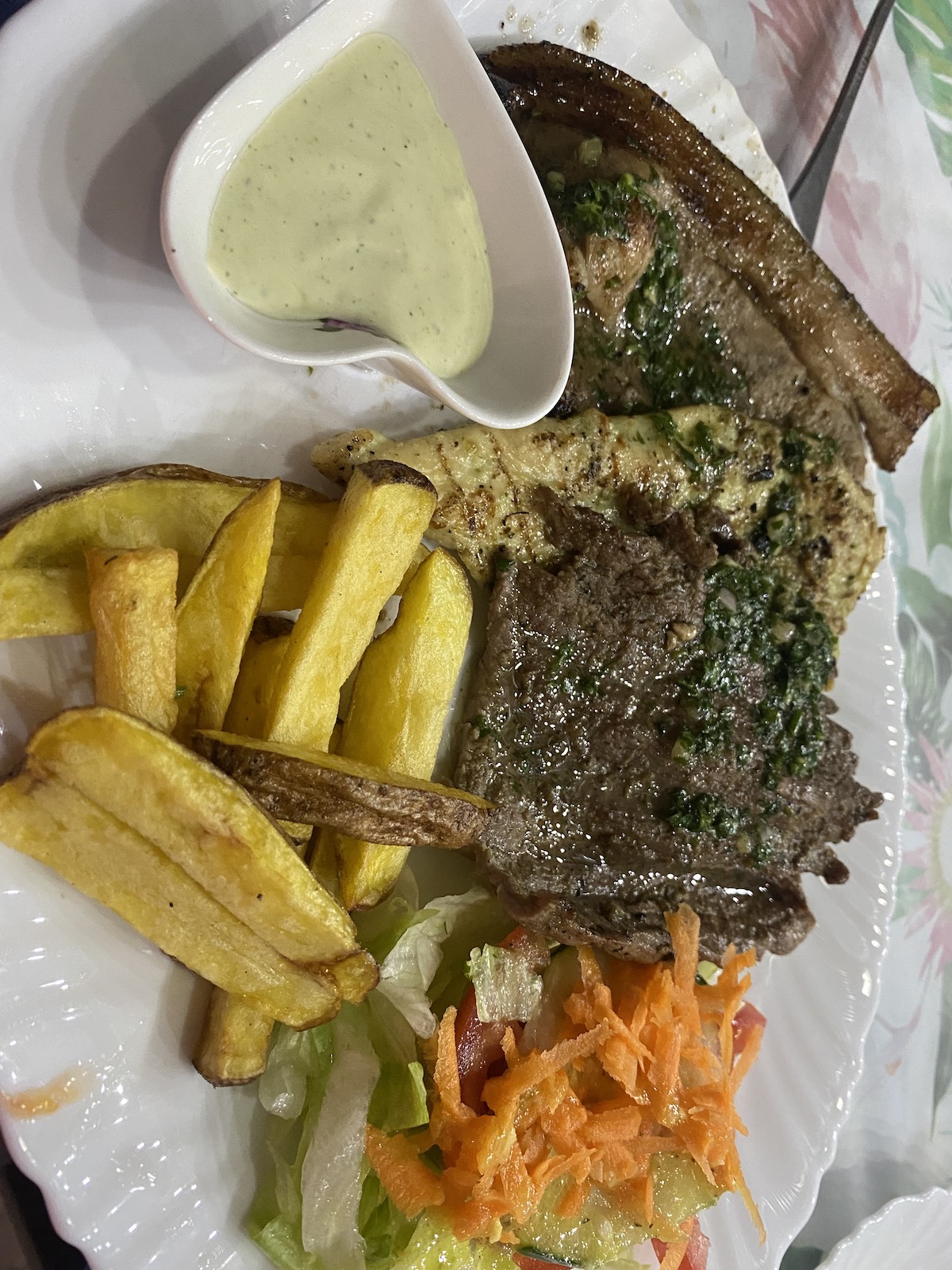 Isabela Grill is one of Isabela's island's oldest restaurants. It is distinctive in that it offers BBQ, and many consider it to be the greatest BBQ and steakhouse on the islands. Menu options include shared platters of fish and meat cooked at the table, a cheap and satisfying set lunch, steak, and a selection of sandwiches.
Casa Marita'
Casa de Marita incorporates seafood and makes recipes with Ecuadorian, Peruvian, and foreign influences. The cuisine is seasonal, and all of the ingredients are grown in the owner's garden. The restaurant is beachfront and the second-floor patio overlooks the ocean for exciting tropical nights with fantastic cocktails.
Hauser's Restaurant
If you want an underrated dining place, we recommend Hauser's Restaurant. The property owned by an Austrian chef and his Ecuadorian wife is located in the hills, about 20 minutes via taxi from town. Going to this place is already an adventure and you will surely have an appetite when you arrive.
This place is a local's favorite but you should note that they require reservations. They also provide big servings and genuine hospitality. Dishes feature fresh seafood, farm fruits, and veggies, which are all prepared with a signature touch and based on what is in season.
Iguana Crossing
If you're searching for a romantic location to eat on a date night, the restaurant at Iguana Crossing Hotel is perfect. Creatively prepared seafood, along with fresh vegetables from the hotel's ranch in the highlands makes this a place to feel pampered while appreciating the seaside view.
Beto's Beach Bar
Beto's Beach Bar is already an institution on Isabela Island. The owner is frequently on-site, playing vintage rock and blues. It's another great spot to view the sunset.
Where to Stay
Most hotels and lodging properties in Isabela Island are located in Puerto Villamil. We listed a few recommended accommodations:
Hotel Cally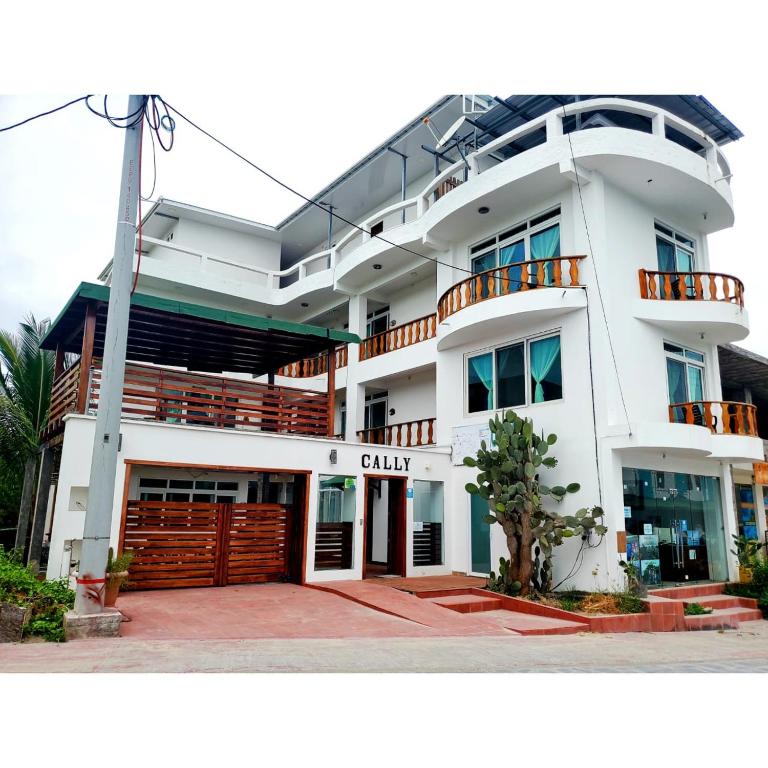 Hotel Cally is a new hotel on the Galapagos island of Isabela, located near the mangroves and the beach. The hotel's excellent location is great for those looking for land trips in the Galapagos Islands.
Hotel Cally has pleasant, spacious rooms on both the ground and second levels. The hotel provides a sense of warmth and adventure for its guests by providing a big lobby. The hotel offers only seven rooms, providing you with a more personal encounter with the island and environment.
Nightly rate: Starts at $85 (check the current price here)
Casita de Playa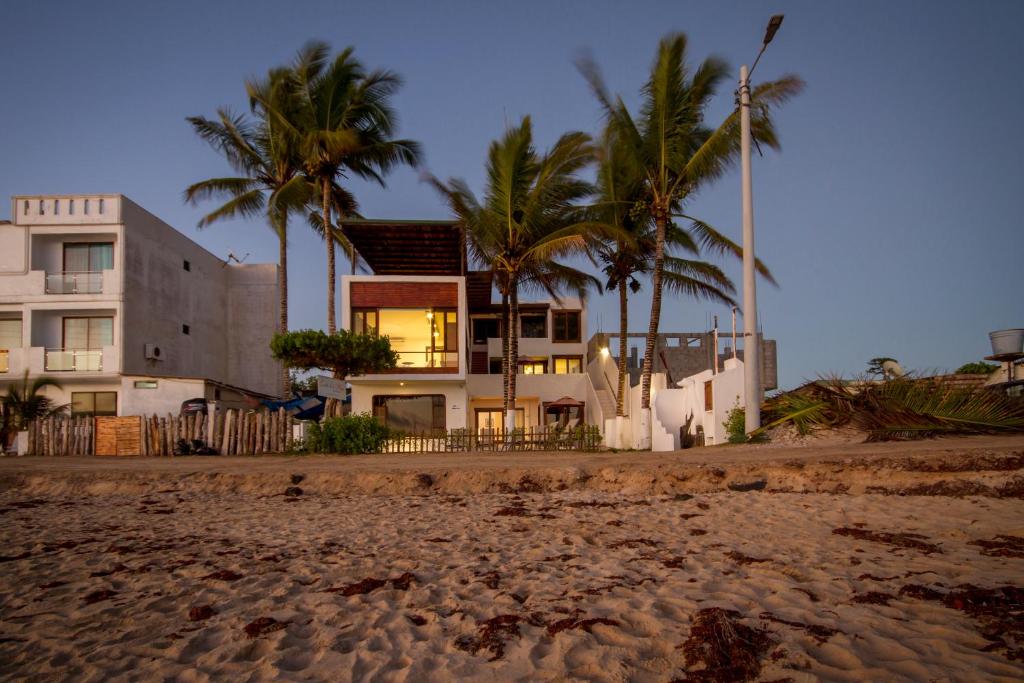 Casita de la Playa was formerly a charming guest house on the beach. It has grown over time into a lovely 12-room, high-quality hotel. A short walk down the seafront will bring you to Isabela's charming town plaza.
The fresh modern-rustic décor is sure to wow every visitor. The hotel lounge has direct access to the beach, and the second-floor social space and breakfast nook has stunning views of the Isabela coast. Most rooms have ocean views and have a pleasing blend of modern and native Island styles. Casita de la Playa provides an original and unique Galapagos experience.
Nightly Rate: Starts at $169 (check the current price here)
Iguana Crossing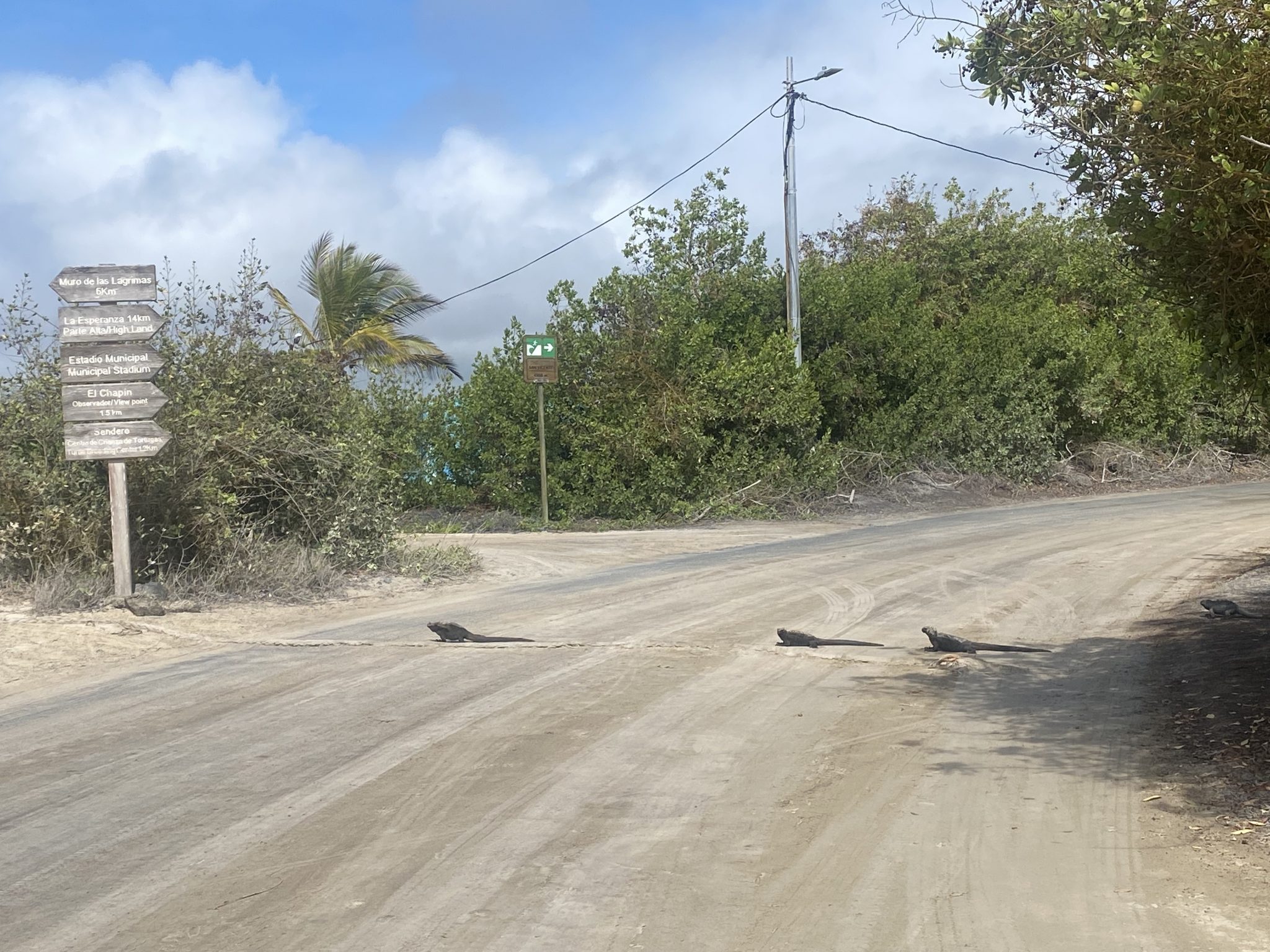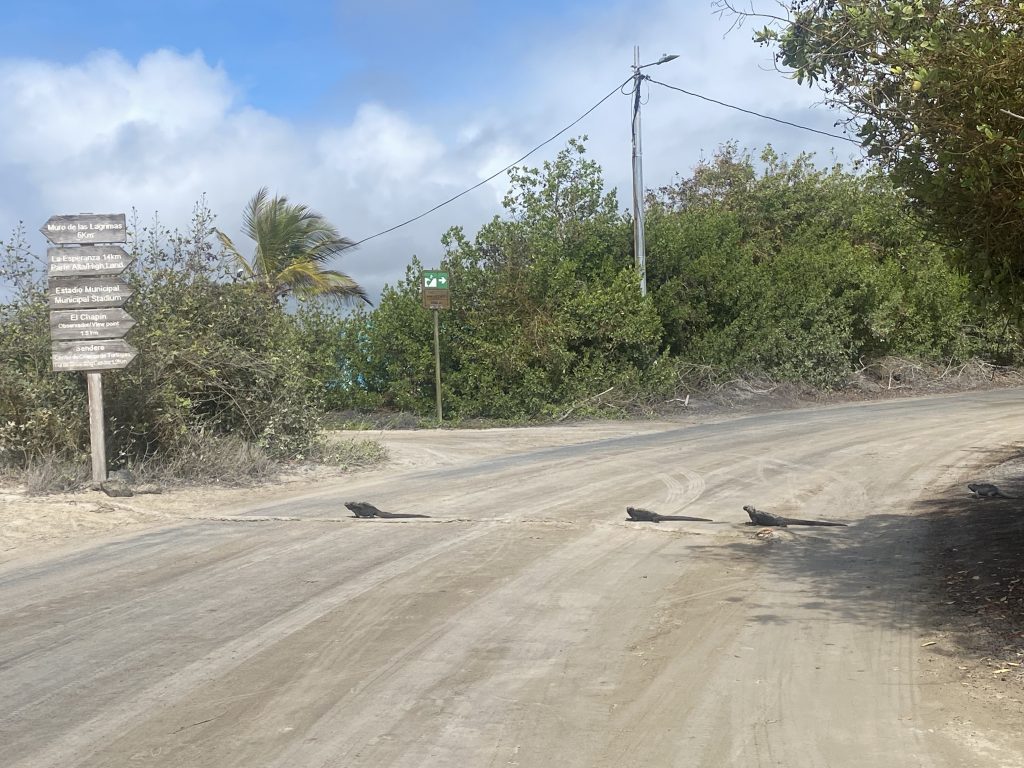 Iguana Crossing is one of the most remarkable hotels on Isabela Island. This Galapagos Hotel's basic architecture and exceptional service provide guests with a unique experience on this sparsely inhabited island. Keep in mind, it's quite expensive. 
The Iguana Crossing Galapagos Hotel is situated between two of Isabela's long stretches of white sand and just behind a wildlife-filled lagoon. This hotel features an oceanfront pool, a Jacuzzi, 12 completely furnished rooms, and a master suite.
Nightly Rate: Starts at $292
Hotel Casa Isabela
Casa Isabela is within a 5-minute drive from Puerto Villamil's main port, making it simple to access the island's attractions. It is an excellent choice for your Galapagos holiday, with 12 large rooms with en suite facilities, direct access to pristine beaches, and stunning views of the Pacific Ocean.
This little boutique hotel is locally owned and offers a family-friendly atmosphere where you can just relax and enjoy the beach.
Nightly rate: Starts at $80 
Also, make sure to check out our rating of the best hotels on the Galapagos Islands.
Conclusion
Puerto Villamil is one of the best places to spend your spare time in the Galapagos Islands. You have wonderful options for guided day trips as well as the opportunity to explore the area on your own! We are actually looking forward to coming back and staying longer to see more of Puerto Villamil and Isabela Island. Besides Puerto Villamil, there are way more things to do in the Galapagos Islands.