Parque Seminario goes under several distinct names. Confoundingly, Parque Seminario, Parque Bolivar, and Parque de las Iguanas all lead to the same place. This lush oasis in the center of the metropolis is distinguished by its unusual residents.
If you are looking for a place to go in Guayaquil for free, going to Parque Seminario should be on your itinerary. 
How to Get to Parque Seminario, Guayaquil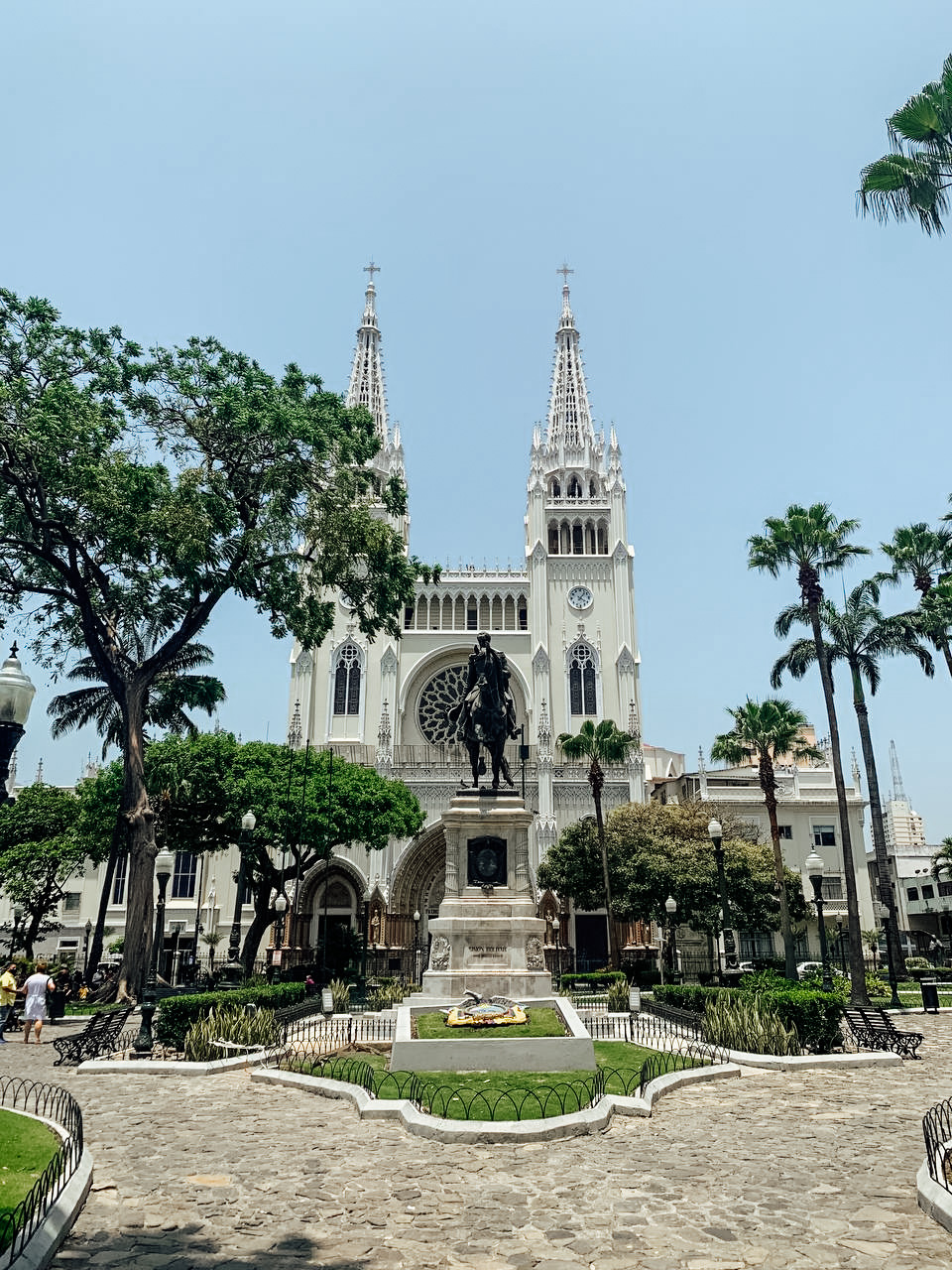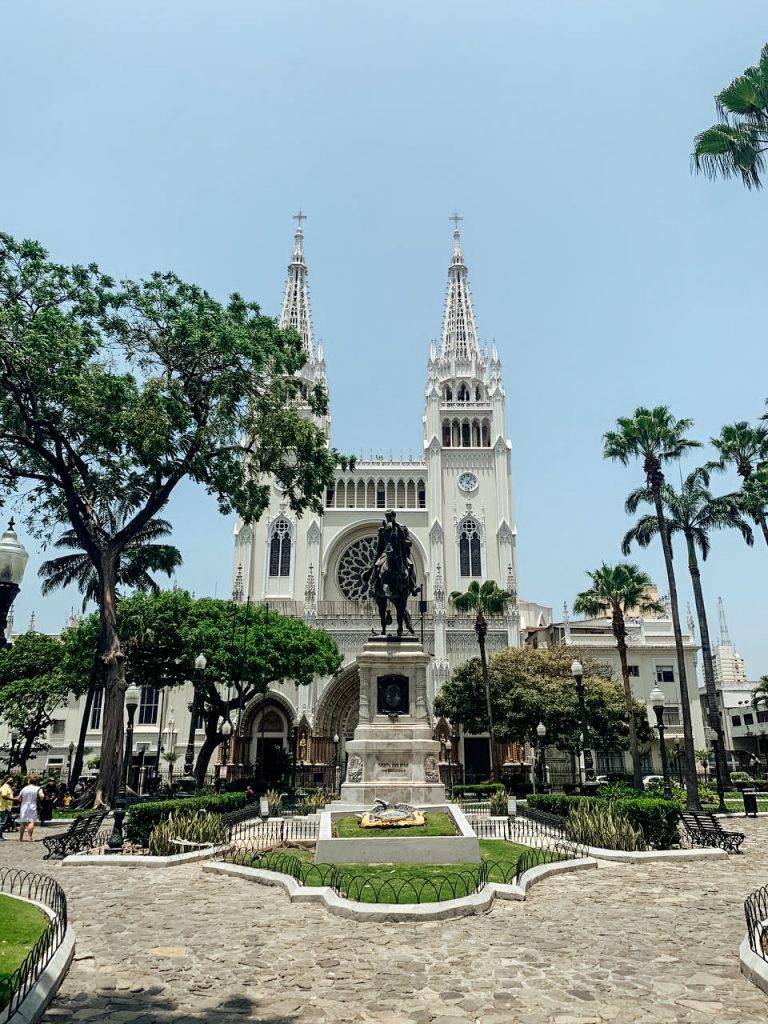 By Taxi/Uber
The safest and most efficient way to visit Parque Seminario is by taking a cab or an Uber. You can request your hotel to book one for you or just hail one outside. If you are staying at a hotel near the park, then you could just walk to get there. 
By Car
The iguana park is conveniently located in front of the Metropolitan Cathedral at 10 de Agosto Avenue and Chile Avenue. If you hired a private car for your trip to Guayaquil, you can use Waze to drive to Parque Seminario. You can pin the location: Parque Semenario, Chimborazo, Guayaquil, Guayas. 
By Bus
It is also possible to reach Parque Seminario by riding a bus however, most locals will not recommend it to tourists. Tourists are prone to pickpockets so it is advisable to take a cab or an Uber instead.
If you really want to go to the park via bus, you can check the buses here that pass near Parque Seminario.
The Inhabitants of Parque Seminario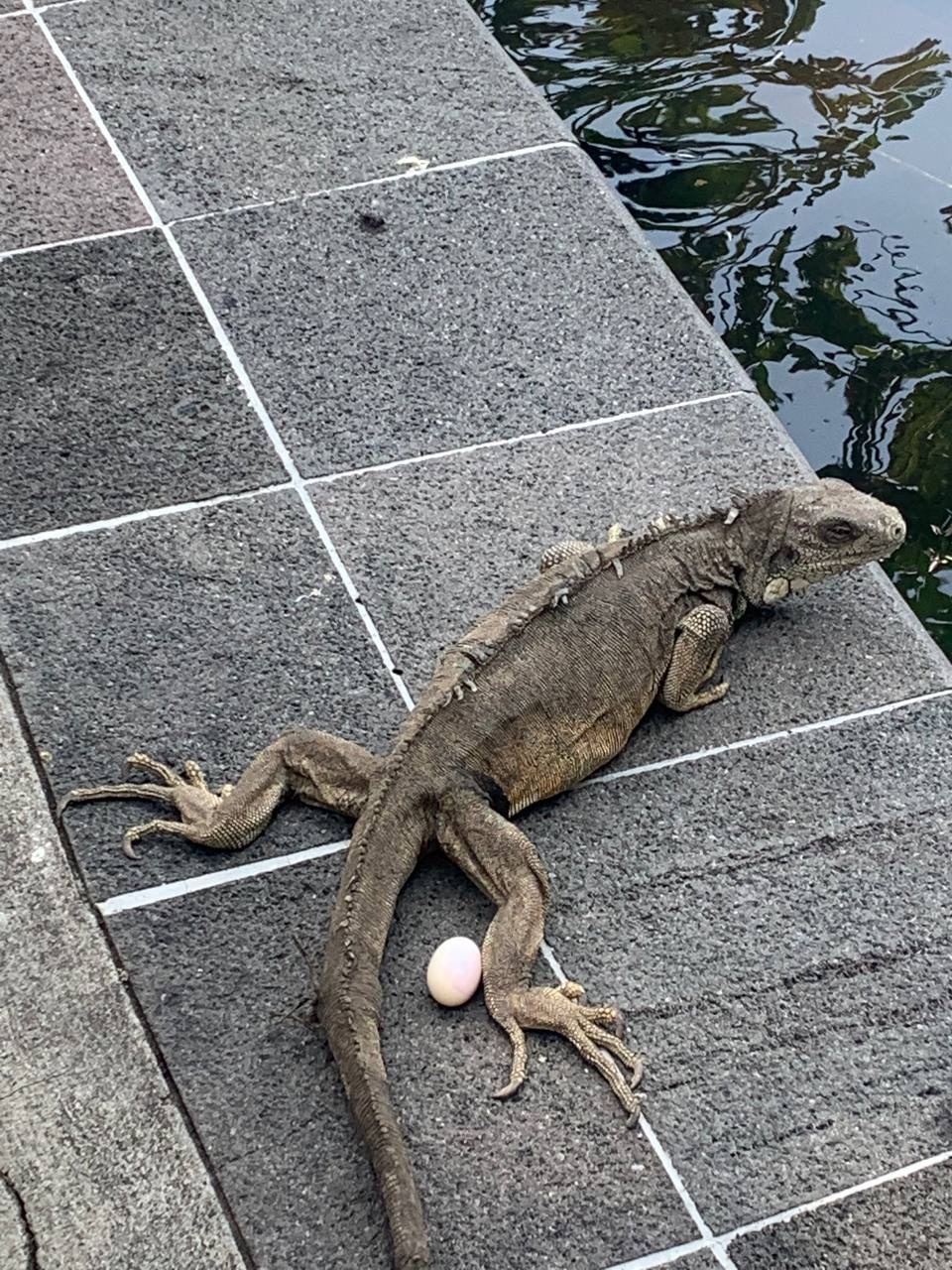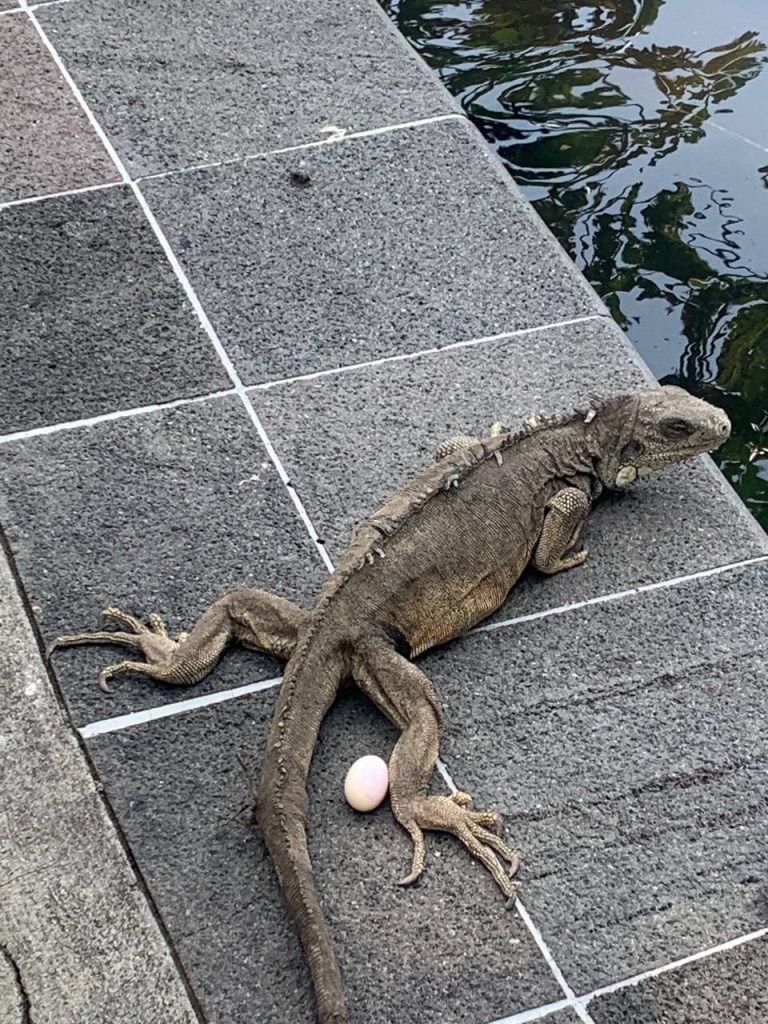 Hundreds of iguanas roam the grounds of Parque Seminario, somehow waiting to be fed. The park is located just across from the Metropolitan Cathedral. Loca families from the church usually stop by this park for a mini excursion.
When we got here, we rushed around like kids in the small park and excitedly snapped pictures of the iguanas. We easily got some close-up shots of them. They are not frightening and you can actually go near them since they are literally everywhere around the park.
You can see them spread out along branches, cooling off in the shade, basking on the pedestal of the Monument of the Boar, and digging holes in the flower beds. Watch out for them in the trees above, as a torrent of urine might take you off guard!
It feels like we are in a zoo because there are so many of them but they are walking freely within the park's vicinity.
Other common visitors to the park include a swarm of snapping turtles in the pond and a flock of hungry pigeons. If you carry food into the park, expect to be swarmed!
Tips for Visiting the Iguana Park in Guayaquil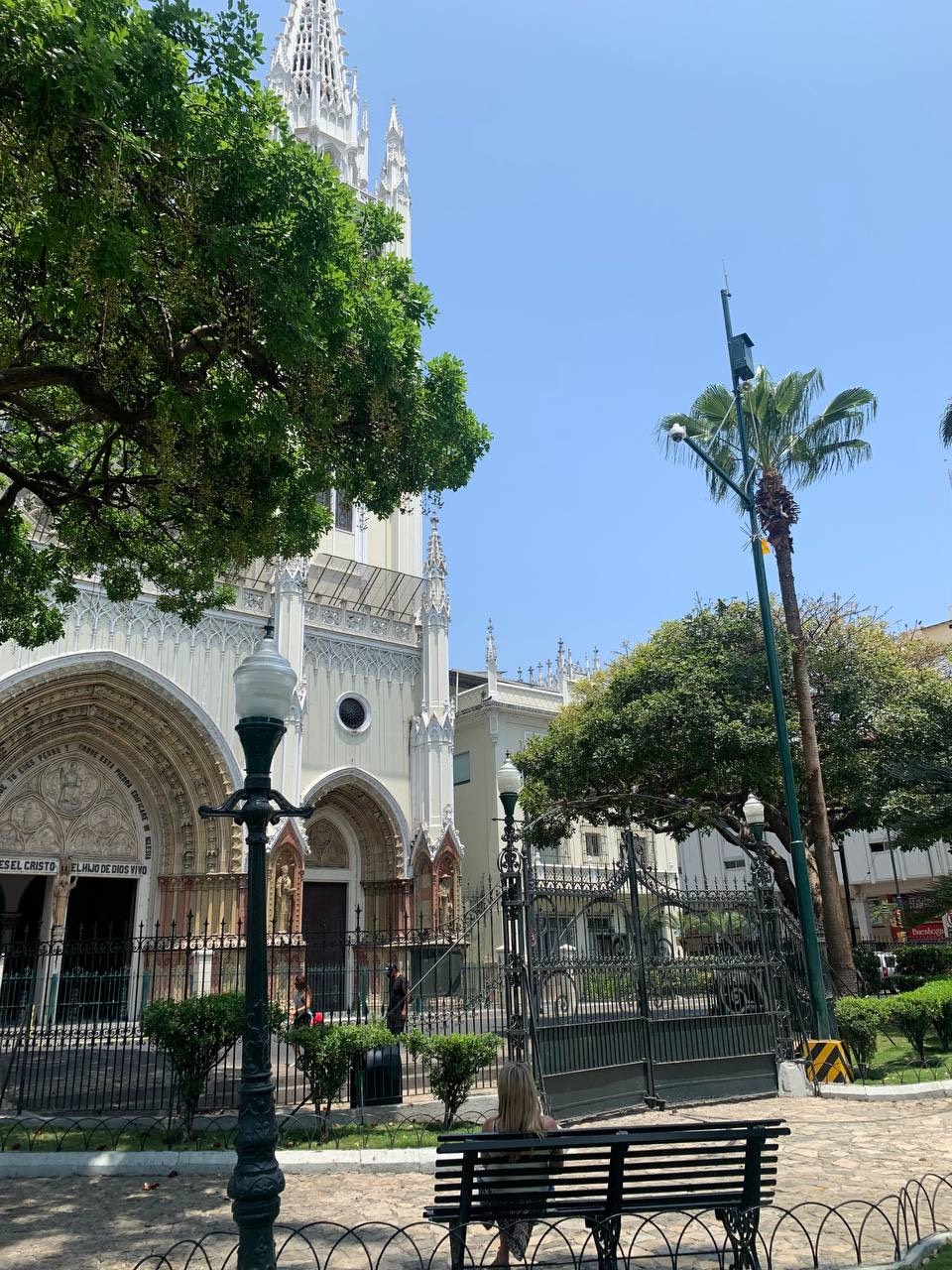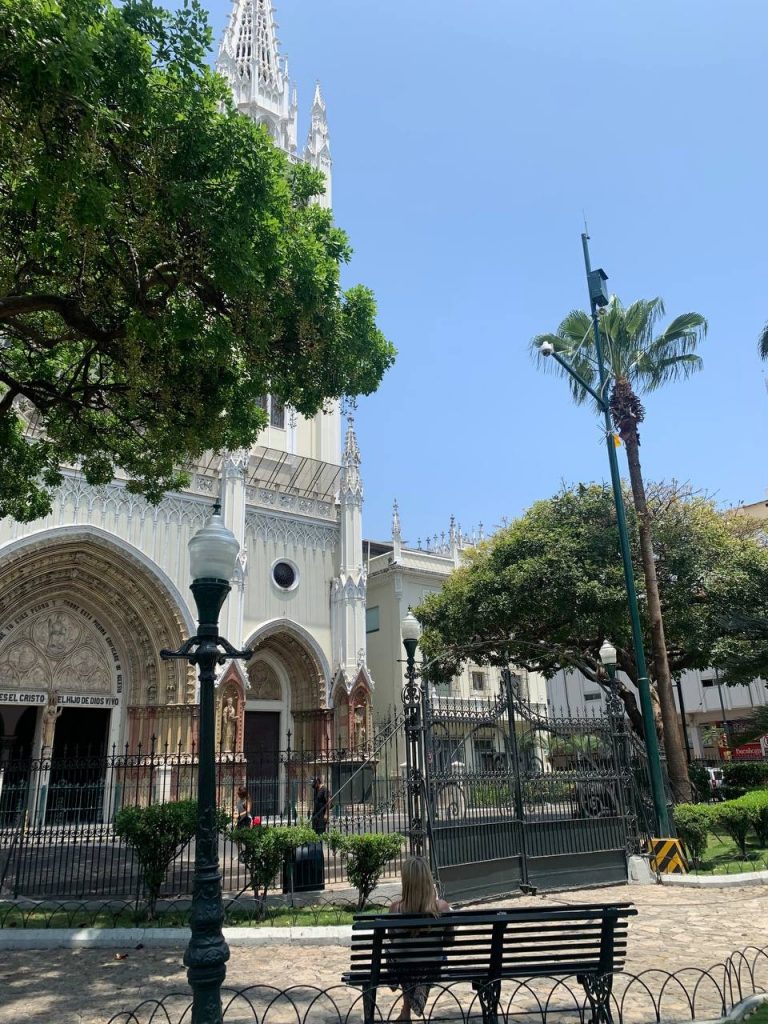 We were frequently told in Guayaquil to be extra careful against pickpockets so we left most of our valuable items at the hotel.
Many others were shooting photographs within the little fenced-in park, and we felt secure doing so as well.
When we arrived, there was a clear presence of security/police personnel in the park. But to ensure safety, it is best to avoid wearing jewelry and using flashy gadgets while touring around the city.
Bottom Line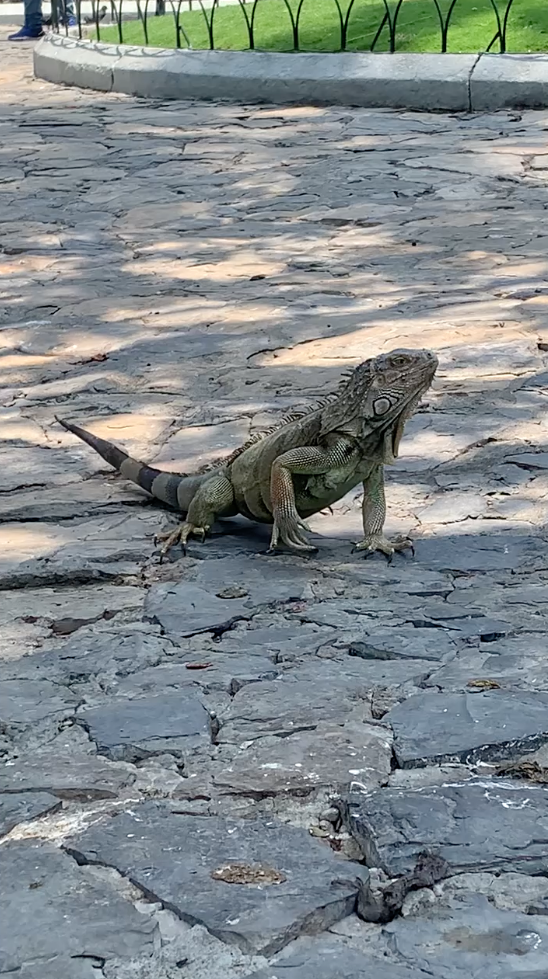 Visiting Parque de las Iguanas or Parque Seminario is worthwhile. While the park is only small, the unusual presence of iguanas made our experience memorable. It is a place that you will not usually find anywhere. 
It is even great if you have children with you. They will be amused with the fish pond with the iguanas, squirrels, turtles, and fishes. Iguana Park will surely be a memorable place for them.
Don't miss including Parque Seminario when you do your city tour in Guayaquil!