Tourists can spot flamingos in the Galapagos Islands. It is indeed an unexpected bonus for your Galapagos adventure.
The Galapagos flamingo is one of the world's most brightly pink flamingos. They have also adjusted to the Galapagos environment in novel ways in order to survive.
Although the Galapagos flamingo species is limited, there is a strong chance that you will see them during your Galapagos holiday.
There are different spots where you can see these magnificent birds. One of them is in Laguna de Los Flamingos which is located on Isabela Island.
How to Get to Laguna de Los Flamingos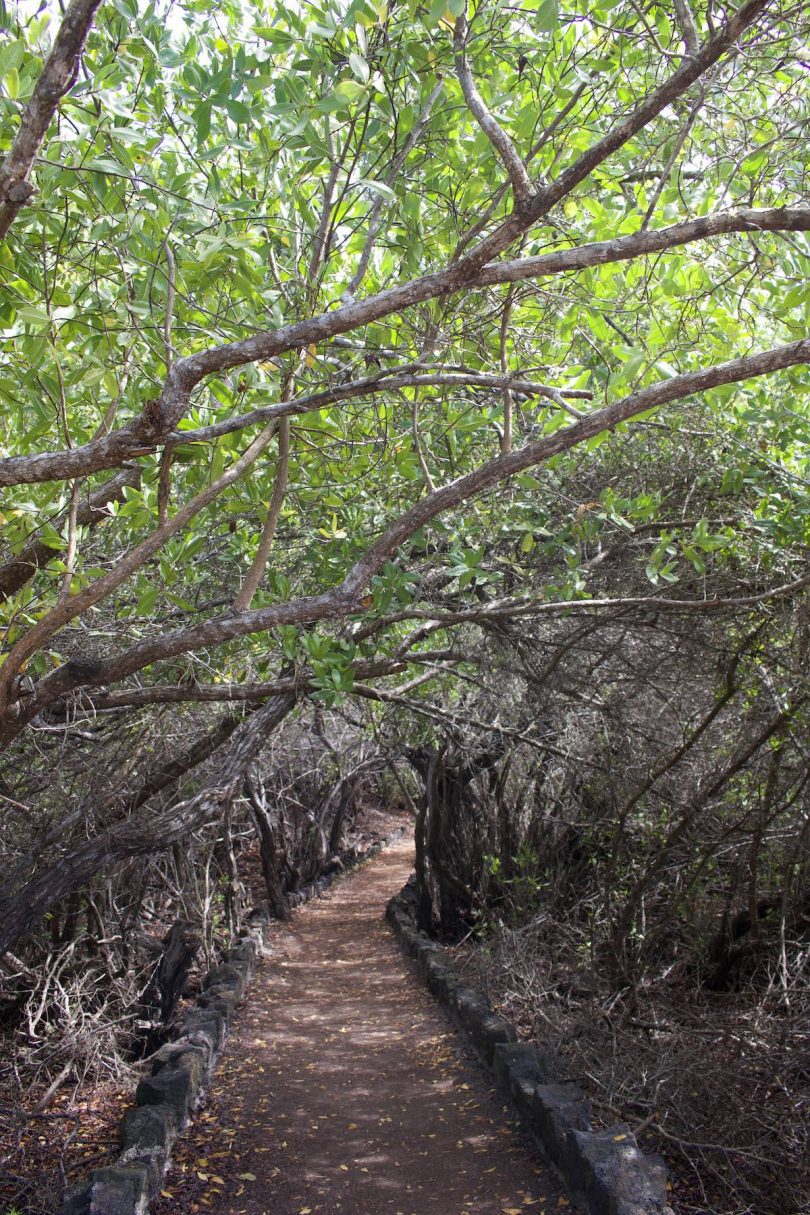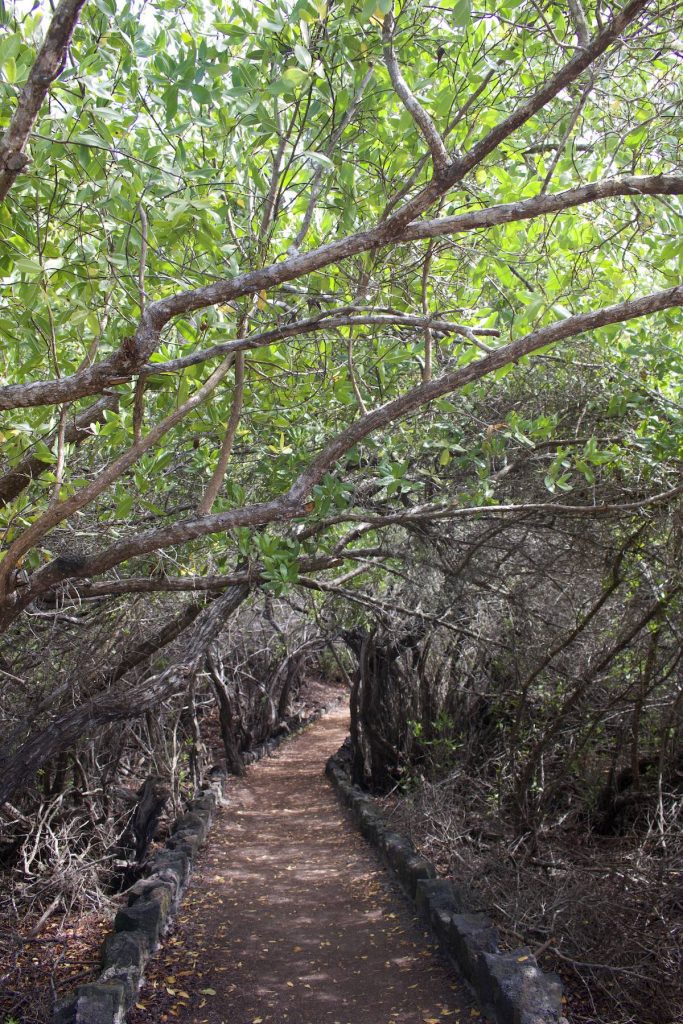 To the west of Puerto Villamil, there are many salt and brackish lagoons that are home to a diverse range of coastal and marine birds. The biggest concentration of flamingos in the Galapagos is also found here.
You can reach Laguna de Los Flamingos by renting a bike, or a cab. It is ideal to go here next if you are coming from the tortoise reserve.
What to Expect in Flamingo Lagoon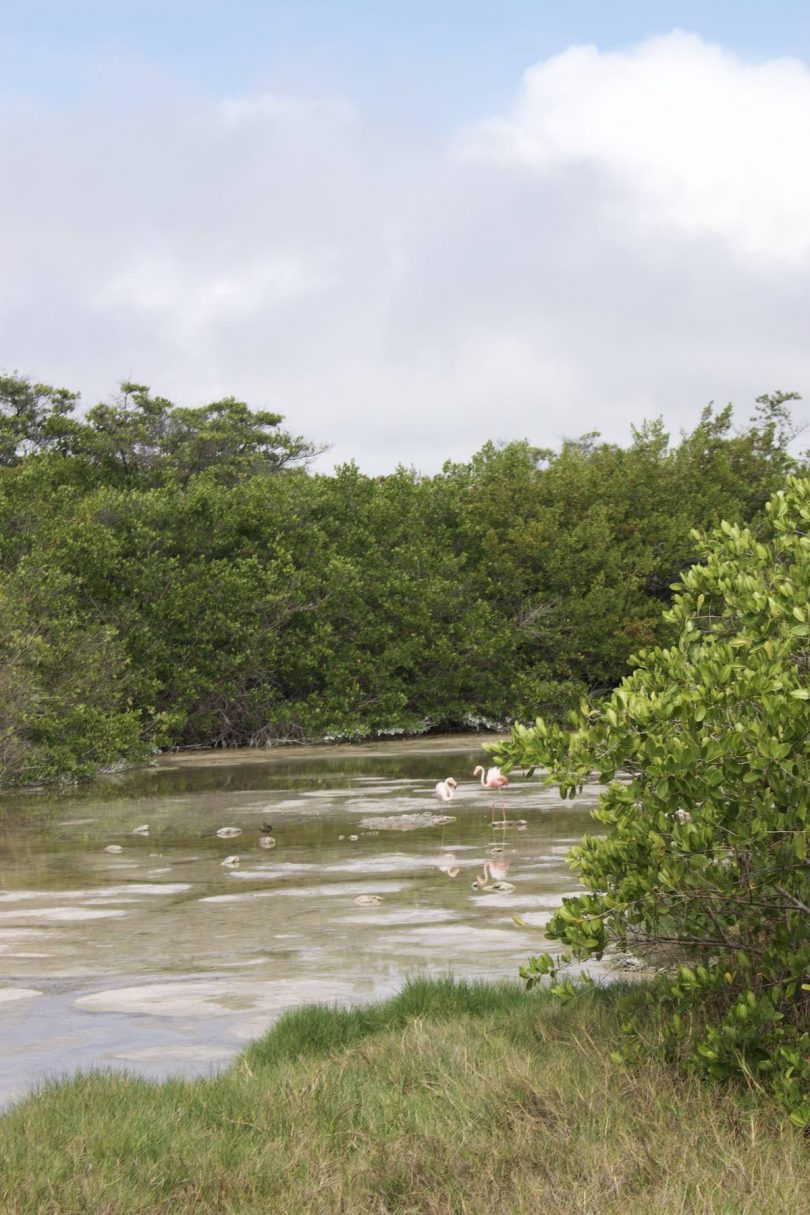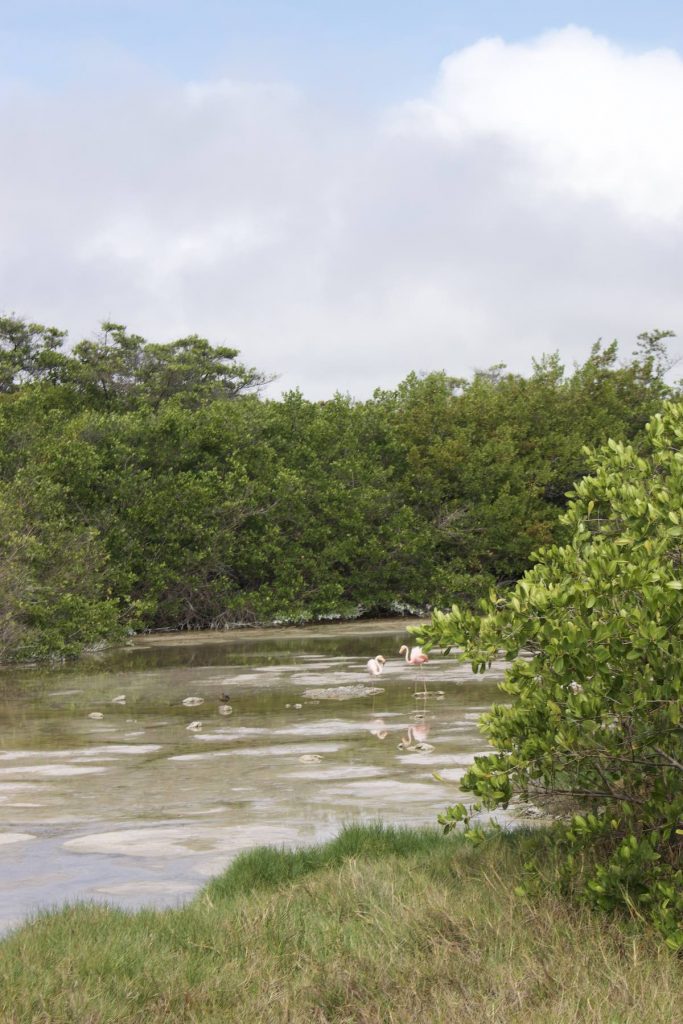 The largest coastal lagoon in the Galapagos Islands and one of the principal nesting grounds for the great majority of flamingos, this salt-water lagoon near Punta Cormorant is the largest in the Galapagos Islands.
We recommend going to the lagoon early in the morning because that is when you will observe the most flamingos roaming over the shallow waters. In the lagoon, we observed a couple of flamingos foraging through the mud for shrimp as they made their way across the brackish water.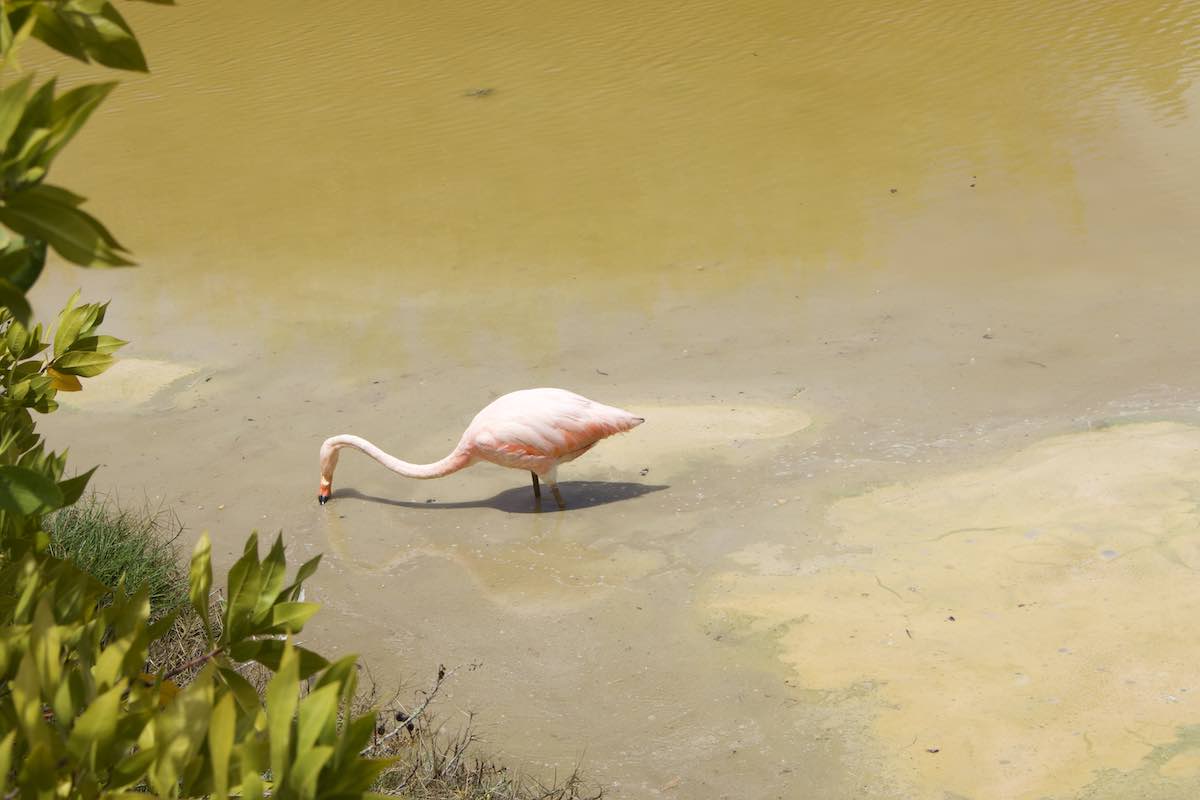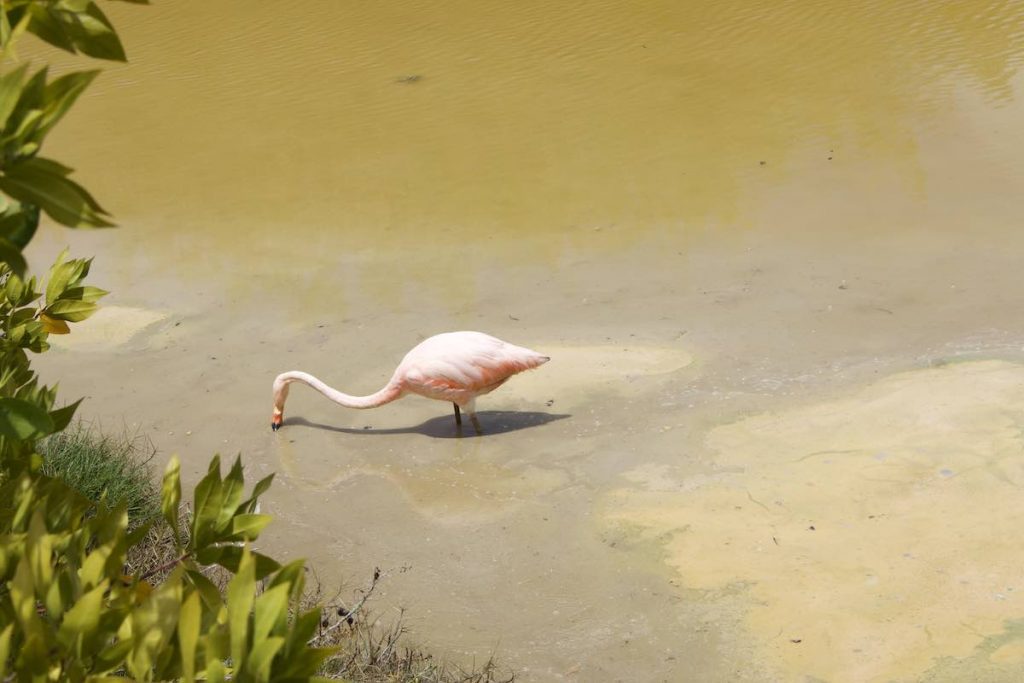 These flamingos are similar to those found in the Caribbean, and their beautiful pink hue comes from the little shrimp and crustaceans they consume.
These lovely birds only lay one egg, and both parents take turns caring for it. If either parent dies, the process is disrupted, and the egg is put at risk by being left alone while the remaining parent travels to acquire food. This reproductive pattern contributes to the species' fragility.
Aside from flamingos, we also spotted numerous other shorebirds, such as pintail ducks, stilts, and large-billed flycatchers.
Best Time to Visit Flamingo Lagoon
Flamingos may be seen all year in the Laguna de Los Flamingos. The ideal time to witness flamingo courtship dancing and hatchlings is during the nesting season, which runs from March to July.
Quick Tips About Flamingos
Visitors to the Galapagos Islands are accustomed to encountering gentle wildlife that is unafraid of people. However, flamingos are quite timid, so stay your distance and make as little noise as possible.

During the breeding season, Galapagos flamingos execute a stunning courtship dance. The courting of flamingos is a collective affair. The courting duo dances in unison, flapping their wings, swinging their necks, and calling to one another. Other flamingo couples join in on the fun, almost like a parade of flamingos.

Flamingos, believe it or not, can only eat with their heads upside down! To eat, they first shuffle their feet around, stirring up particles that may be food.
Bottom Line
If you have some free time on Isabela Island, you should travel to Laguna de Los Flamingos, often known as Flamingos Lagoon. They are fascinating creatures, and viewing them is a once-in-a-lifetime chance. So make the most of your opportunity to see these beautiful bird species when visiting the Galapagos.