The Teleférico, popularly known as TelefériQo (a combination of teleférico and Quito), is a gondola lift in Quito, Ecuador, that goes from the city center up the east slope of the Pichincha Volcano to the Cruz Loma viewpoint.
Its base was initially intended to be a commercial center, surrounded by stores and restaurants. Most of these initiatives did not push through, although the gondola itself is popular with both visitors and locals.
The walls of the cable cars are clear, you can look down into slopes studded with wildflowers and grazing cows as they go by. Further down, a panoramic panorama of Quito emerges.
Once at the top of the gondola, you may travel much higher: a hiking route leads up to the volcano's summit, while other Andean mountains rise up all around.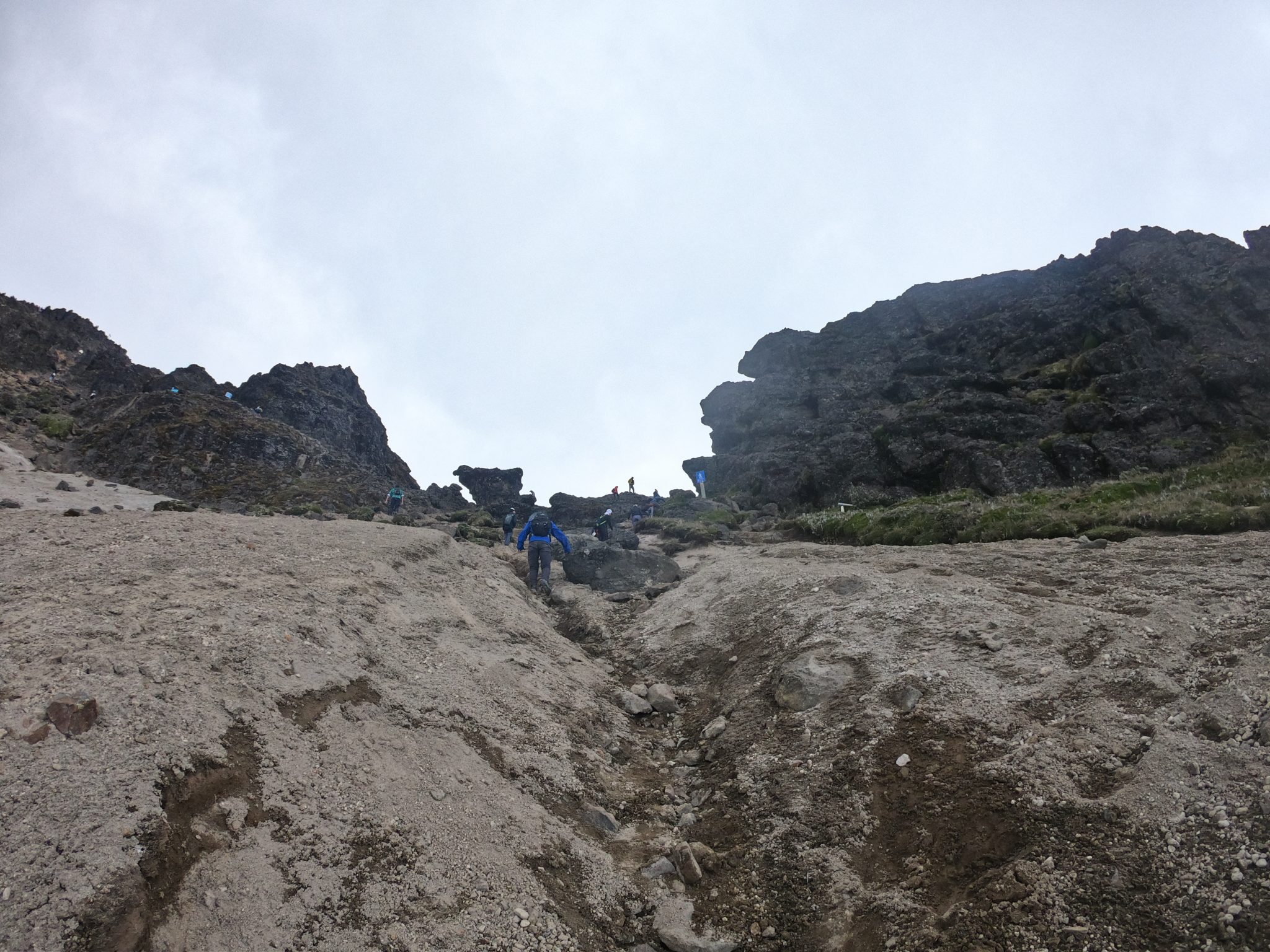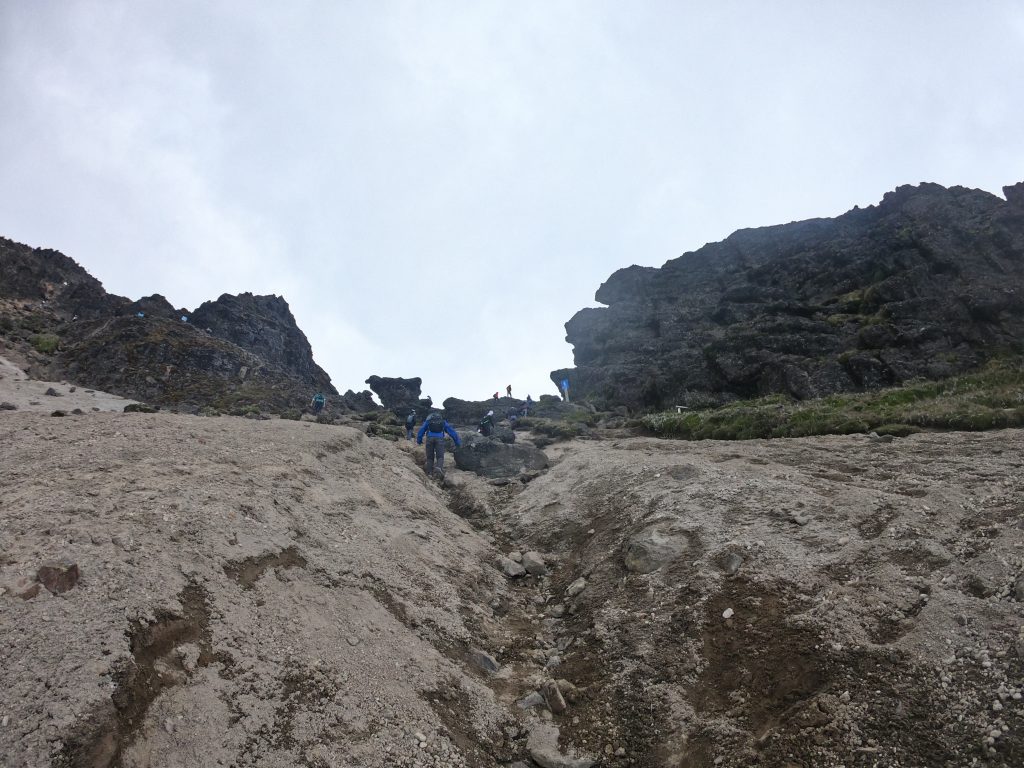 This is a must-do adventure that provides unparalleled views of the city and neighboring hilly surroundings. It's also essential for outdoor enthusiasts. The Telefériqo cable car climbs 2.5 kilometers (1.5 miles) in 20 minutes up the slope of dormant Volcán Pichincha to the summit of Cruz Loma.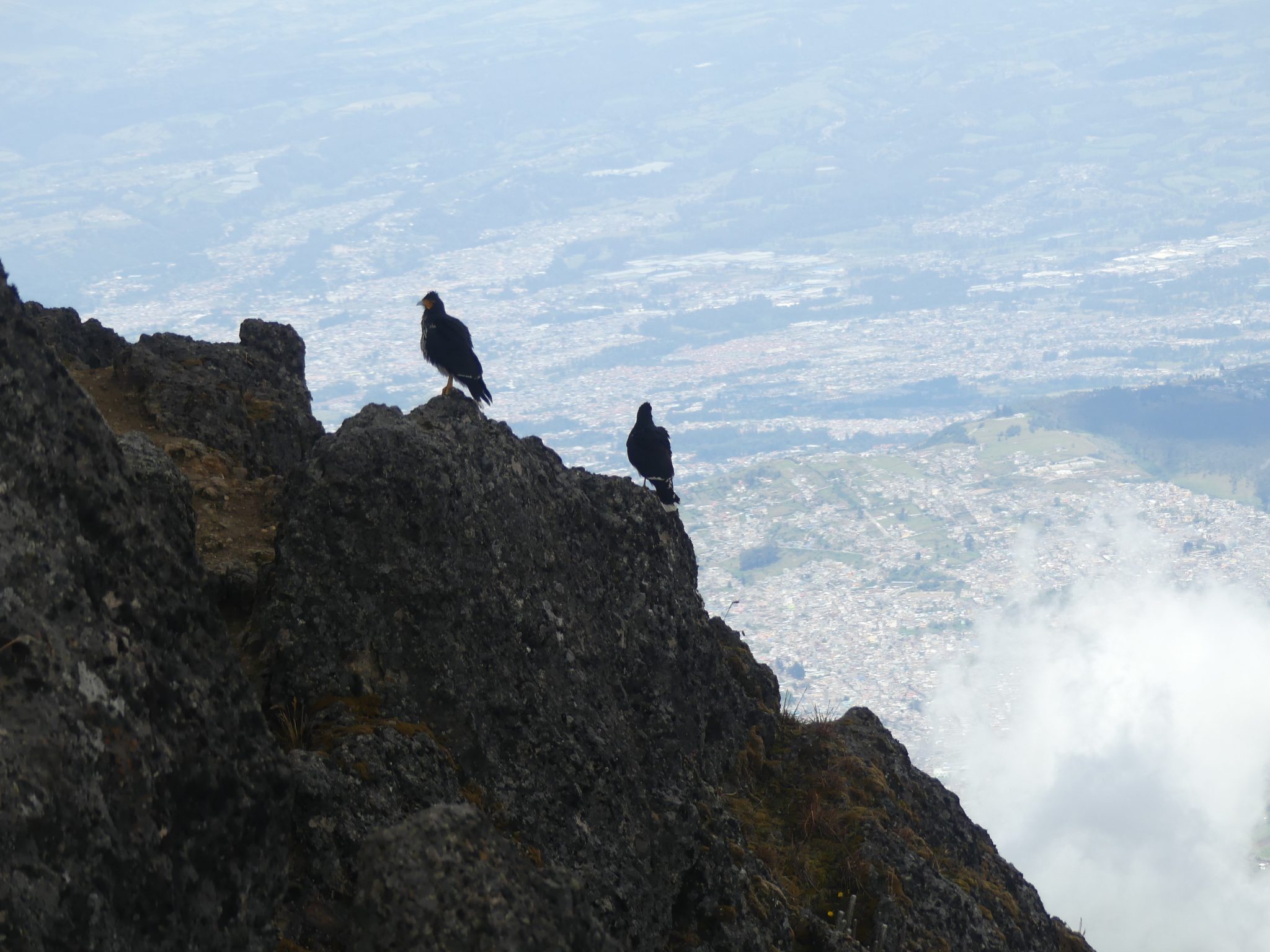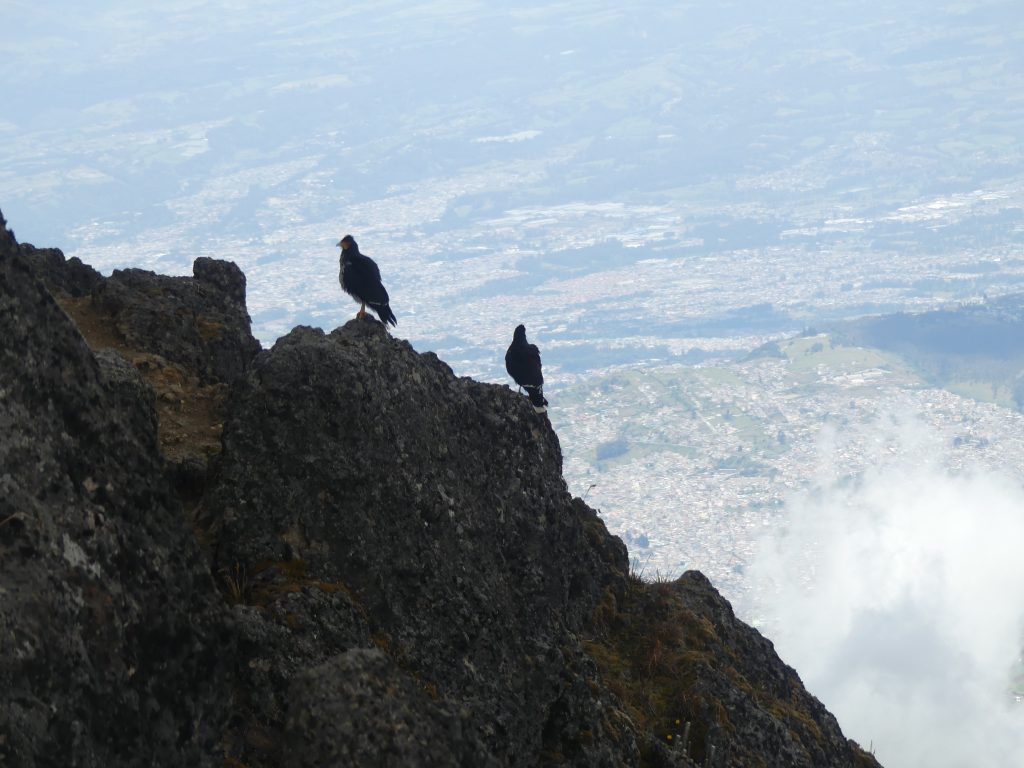 Once on the top, you can explore the area on your own or get a free walking tour. Make sure to book in advance.
How to Get to El TelefériQo
It is simple to get a cab to TelefériQo. The drivers are all aware of its location since it is a popular tourist destination, and the fare only costs a few bucks e.g. e paid $3 only to get there from Quito's old town. You may either request transportation from your hotel or just walk down the street and hail a taxi.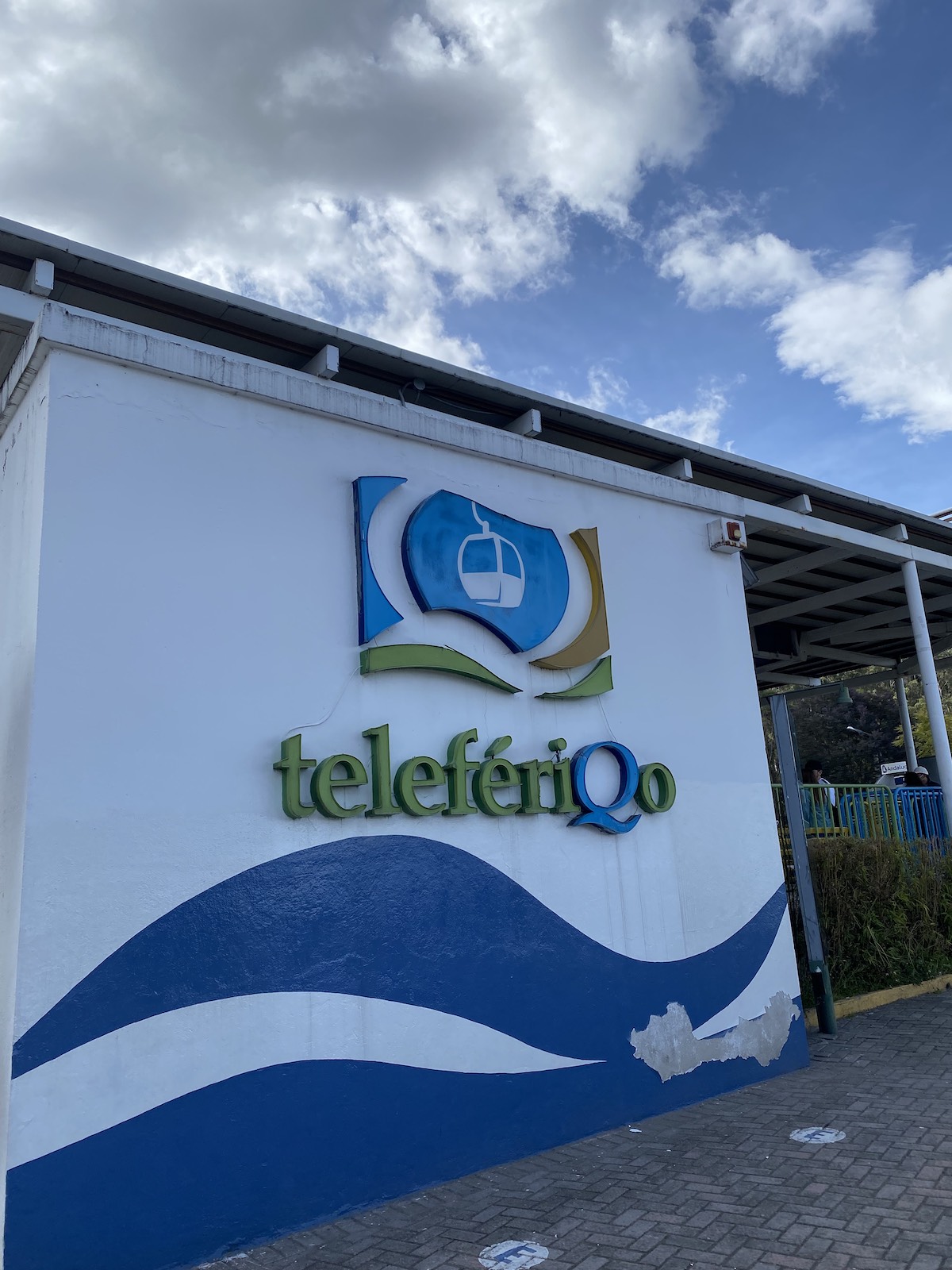 You can also take a bus to this location. You may ride any bus that passes through the Av. Occidental. The nearest bus station to the site is a 15-minute walk from Telefériqo's base which is an amusement park called Vulqano Park.
TelefériQo Cable Car Cost
The cost for international tourists was $8.5 per person when we visited in 2022 but make sure to check the current price on the official website. Make sure to keep your gondola ticker as you will need it on the way down. You can also get one of these guide tours (it's cheaper price than we were offered in Ecuador from locals lol):
TelefériQo Cable Car Experience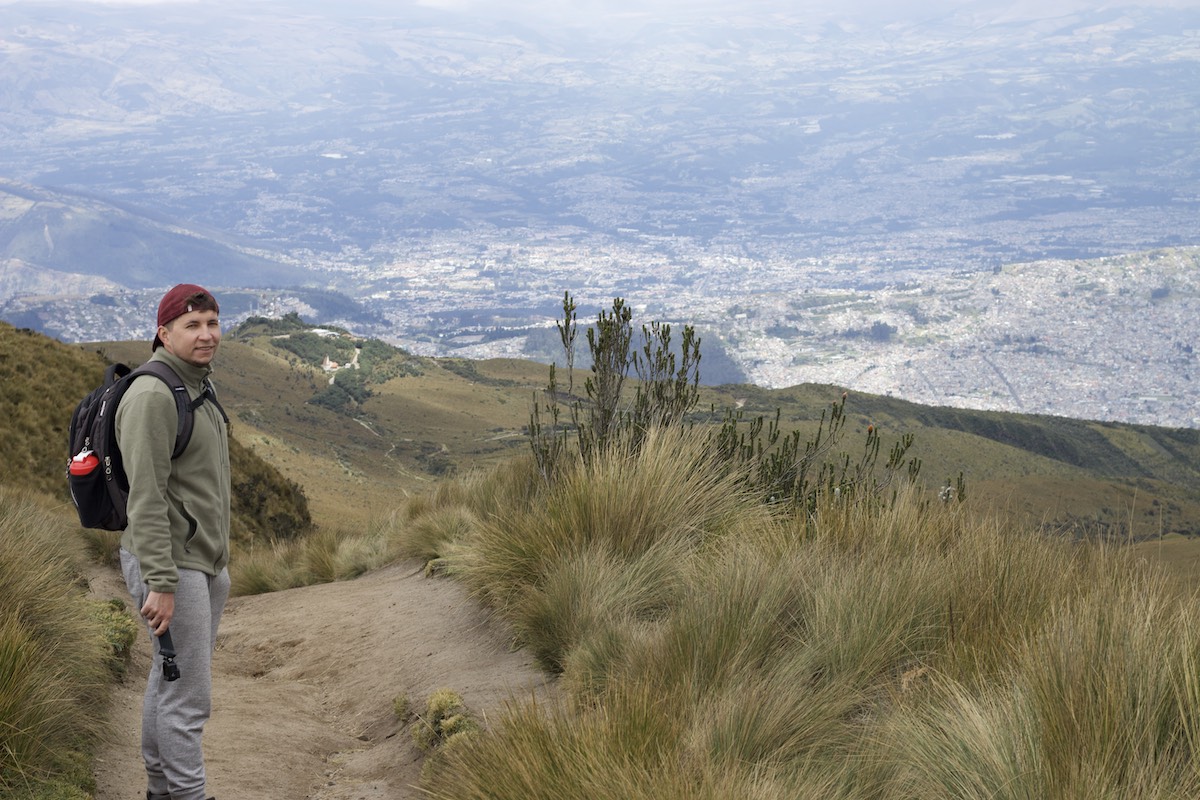 El TelefériQo resembles a ski lift, with windows on both sides and benches to sit on. Each unit is attached to its own precise position on a very strong metal cable. Going up feels like I am just hanging there softly swaying and gliding to the top.
The height at the peak is around 4100 meters (13,450 feet), and as a result, it was chilly and a bit disorienting.
There is a structure with several tiny gift stores and a handful of eateries; it is also pumped up with additional oxygen to compensate for the altitude's lack of it. I would recommend taking ChlorOxygen 1-2 weeks ahead of the trip so it's easier to deal with high altitudes at Teleférico.
What to See When You Get Off TelefériQo
When I step out of the cable car, billowing clouds are swirling around. The volcano's summit is a stunning natural location as well as an adventure playground. We were lucky that the day is clear when we went there. We were able to see the stunning view of Antisana, Illinizas, Corazon, Cotopaxi, Chimborazo, and Cayambe in a distance. You can also see the Vulcano Park from above.
There is also an option to hike to the peak of Rucu Pichincha, a five-hour round journey, but you must verify the fog status and begin trekking before 11 a.m.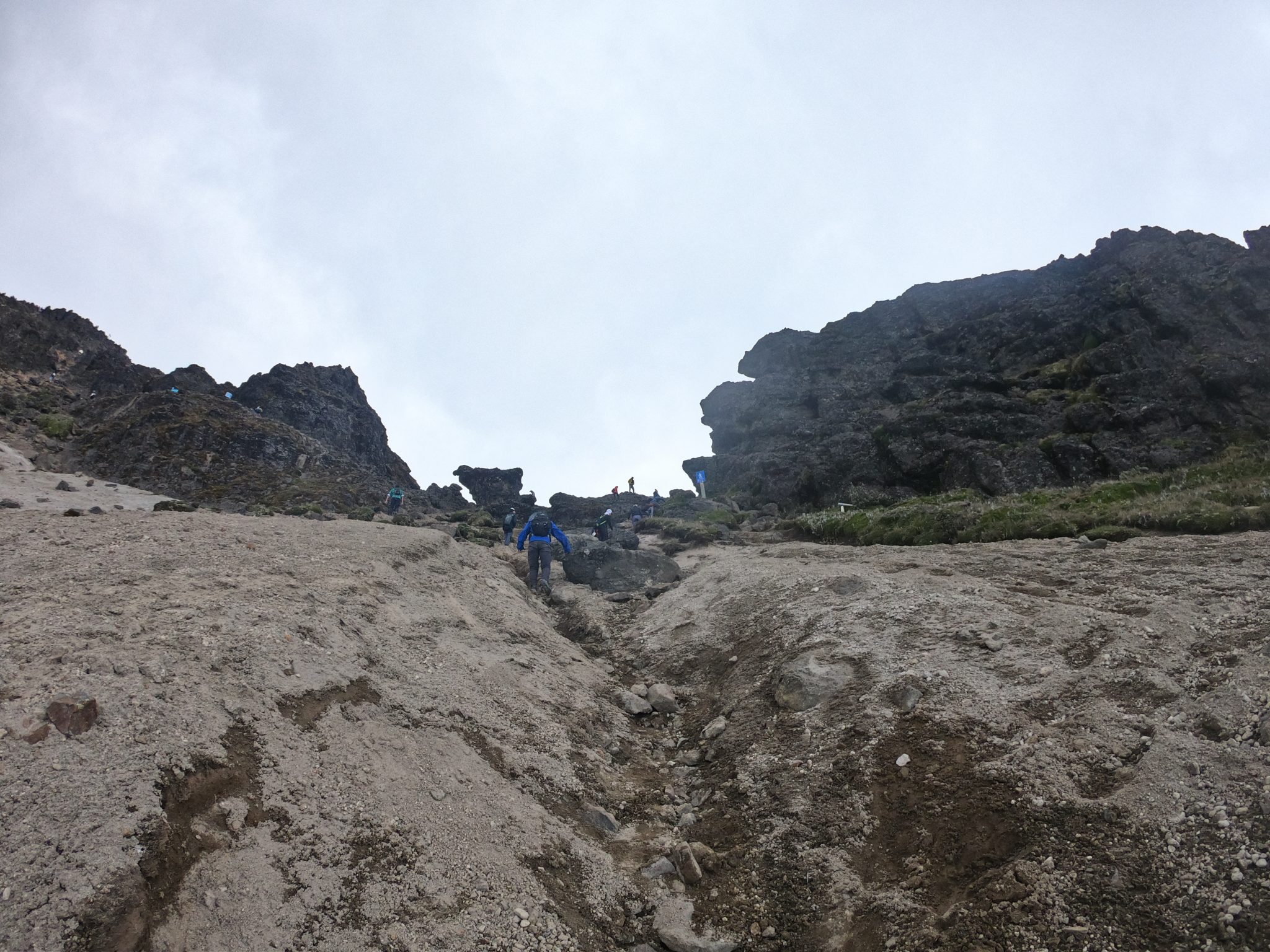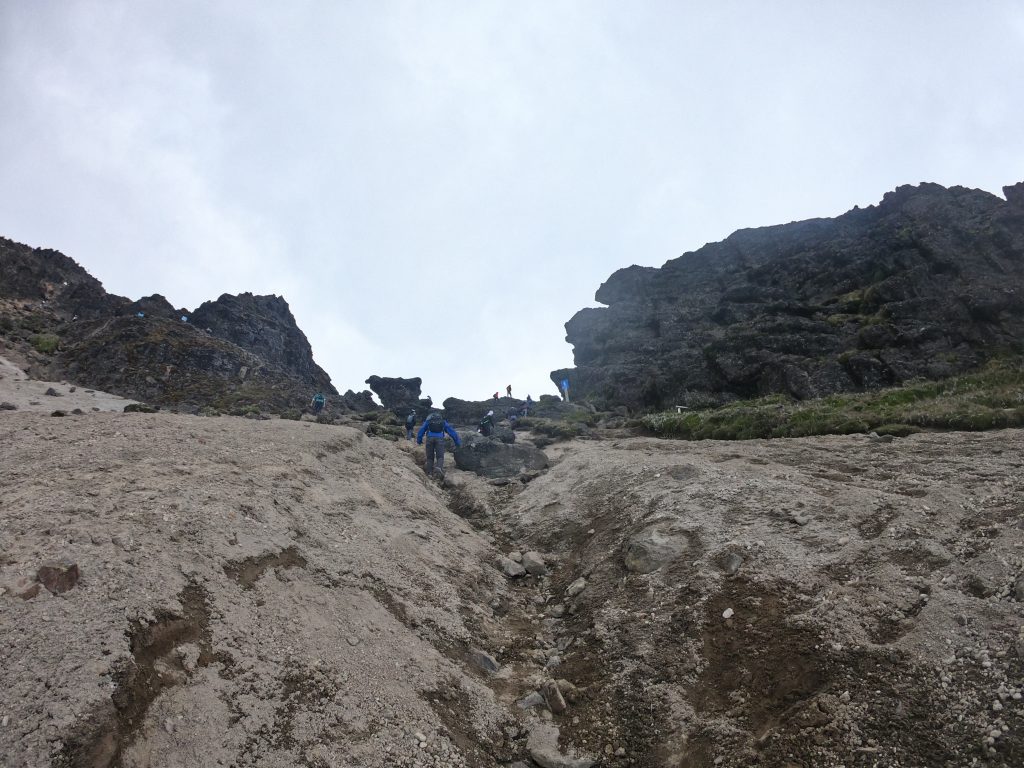 The trail is rated as moderately difficult.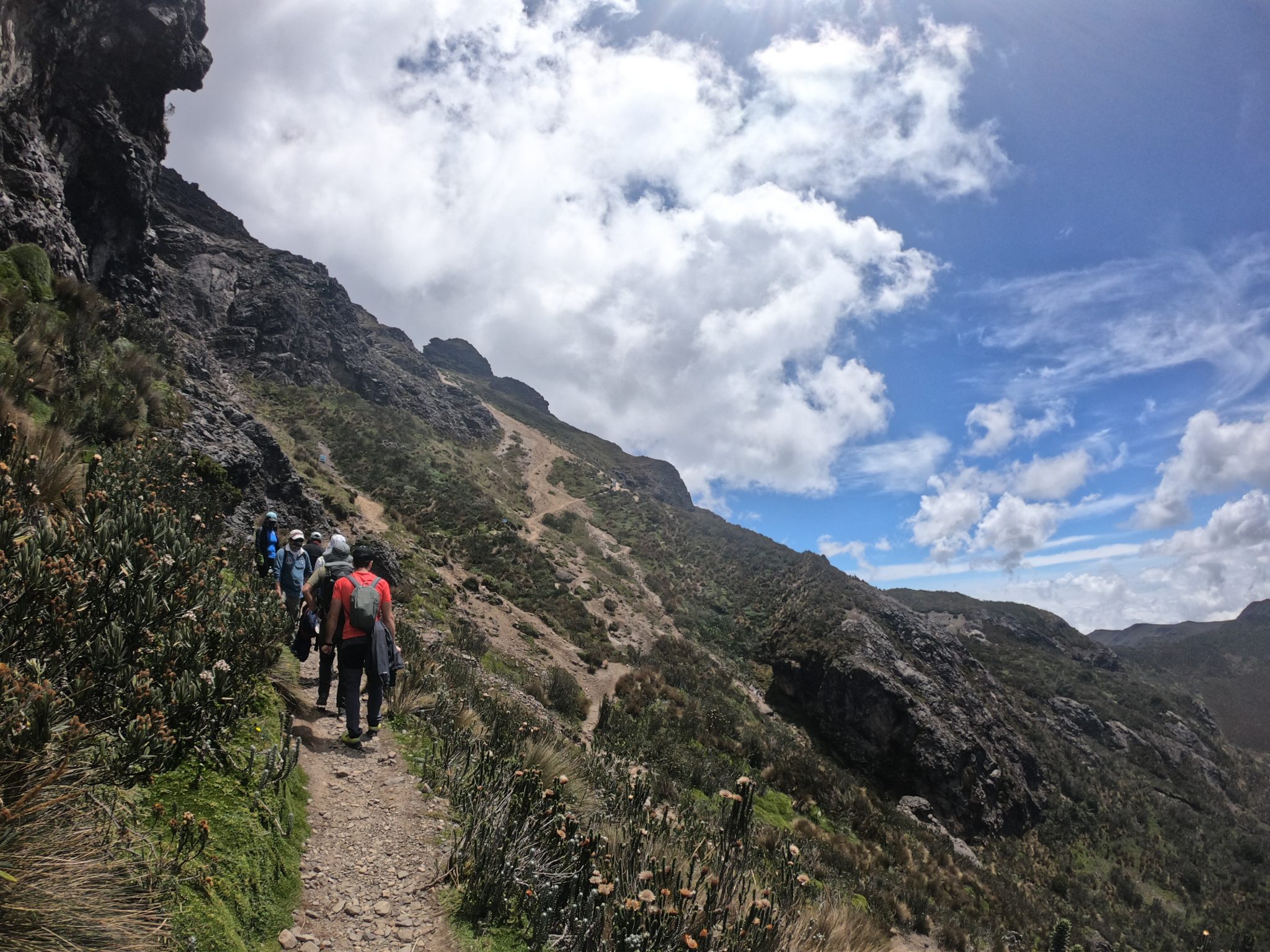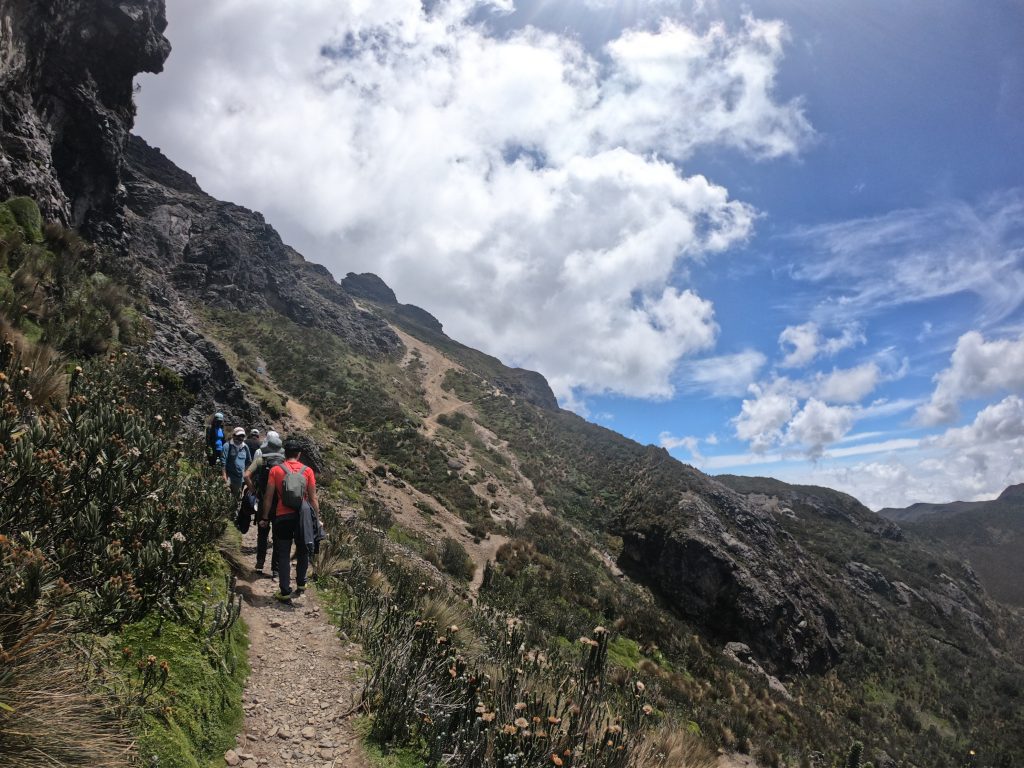 Might be best to book this free walking tour with a local guide who leads all the way to the peak of Rucu Pichincha.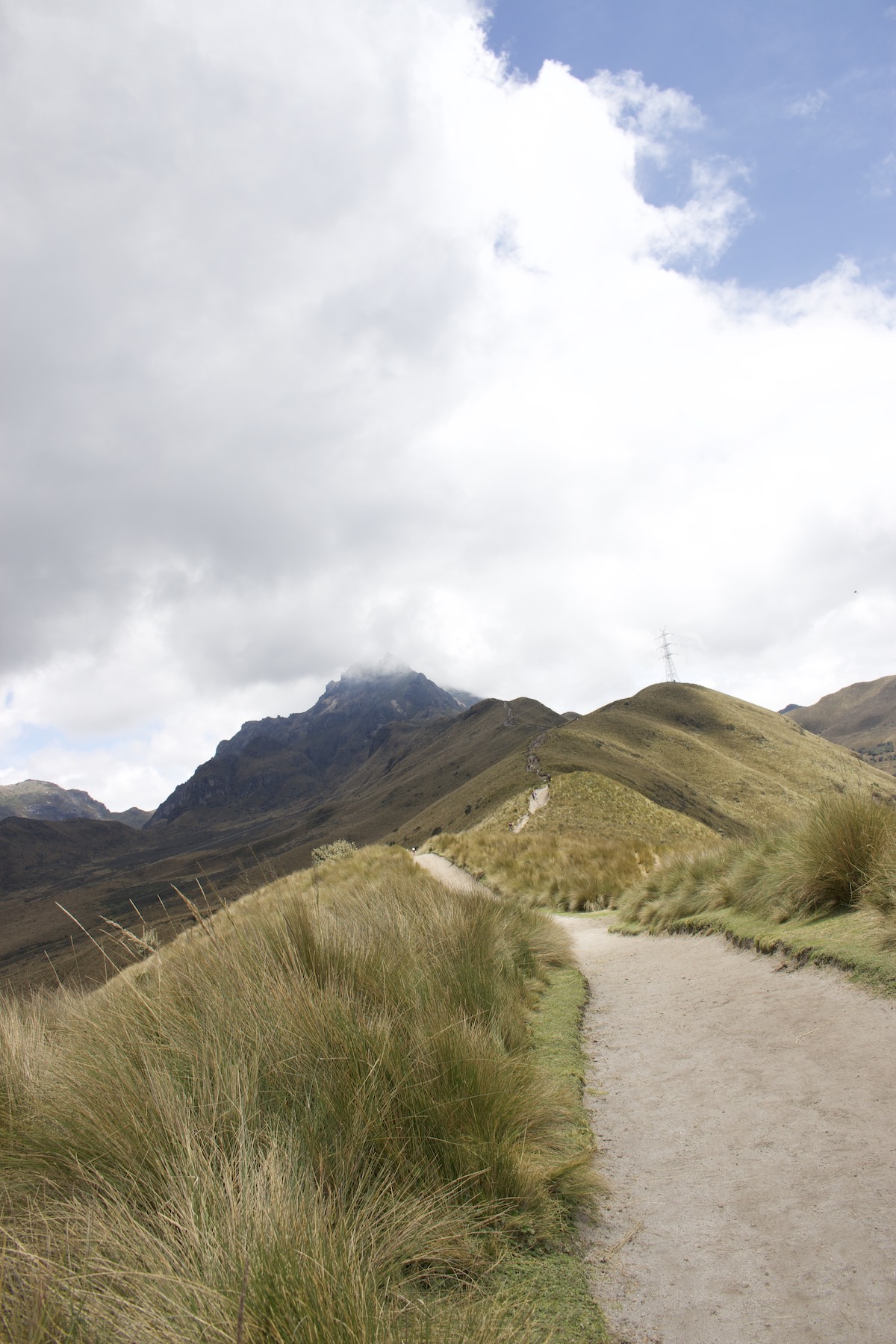 We were not able to do some photo ops at the Columpio en las Nubes — a side-by-side swing on top. It was way too crowdy.
We took a stroll through the lush foliage, following pathways and trails past rugged cliffs and steep slopes.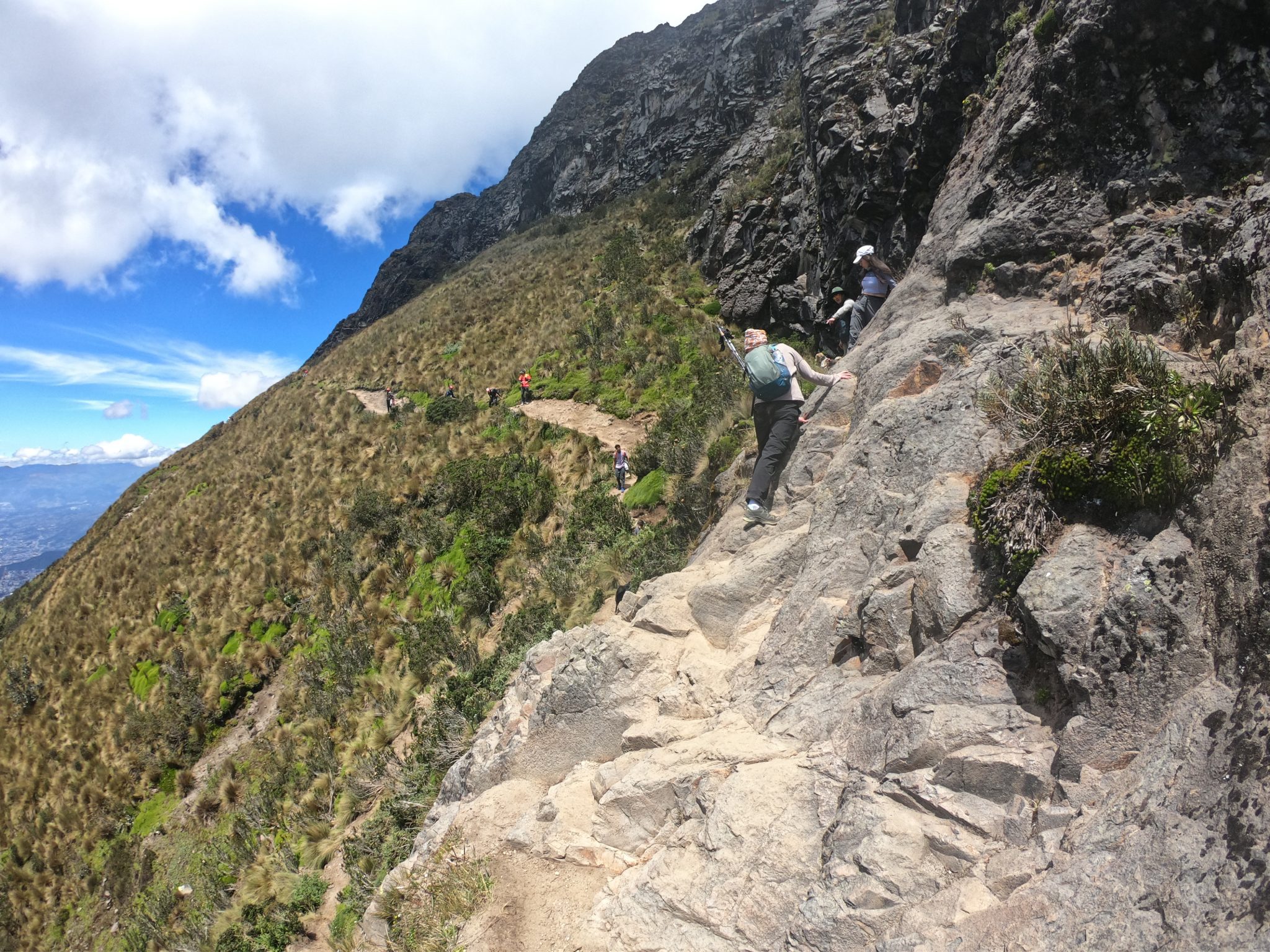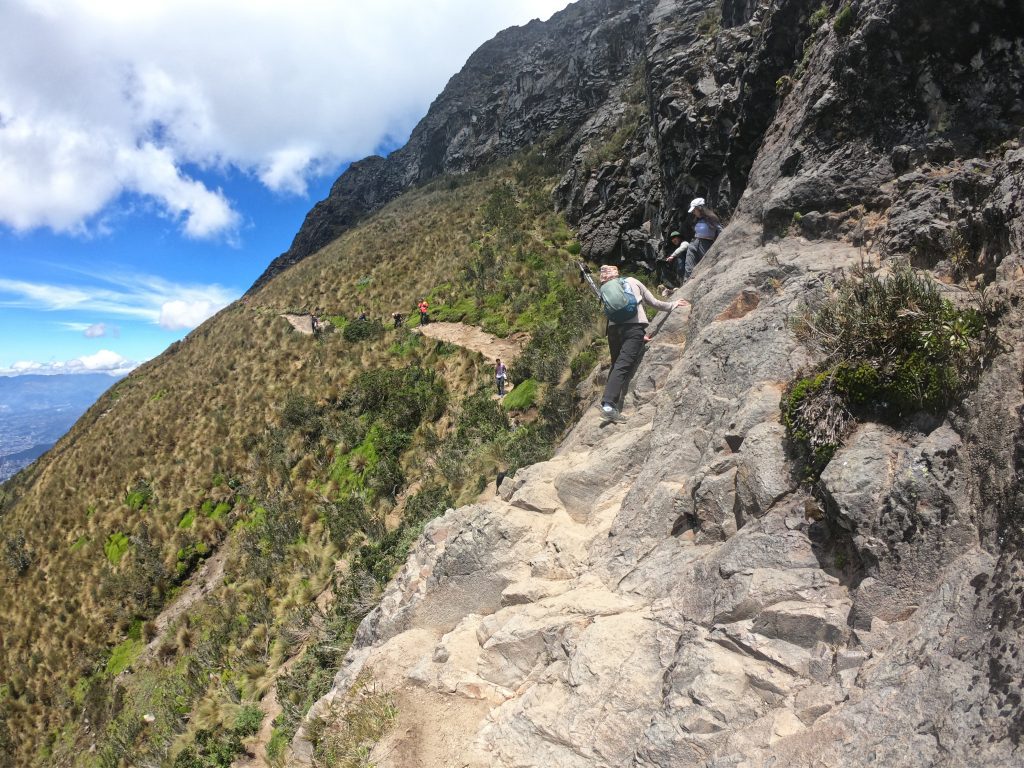 Mountain biking and horseback riding can be also enjoyed in the area.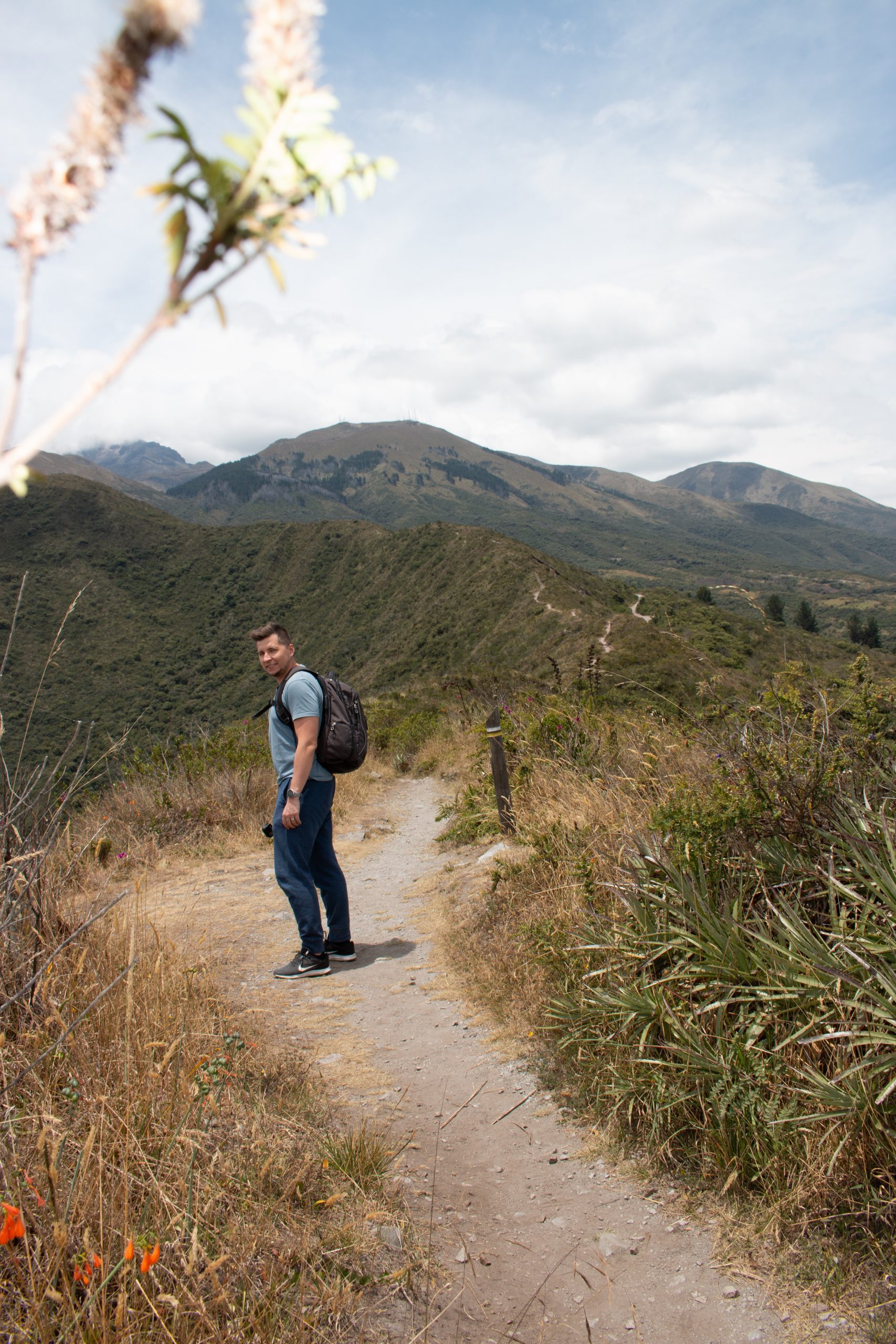 We were able to try riding the horses. We paid $5 for a 25-minute ride on a horse. Our guide was nice and helped us with our horses. After a short guided walk, and some picture taking, we decided to continue exploring the area on foot and continue admiring the panoramic views.
Going Back Down
When you're ready to get back down, ensure that you still have your ticket from the ride up.
You'll probably want to take a cab after getting off the telefériqo and walking down near the entrance of Parque Vulqano. Taxis may be available depending on if someone was dropped off there.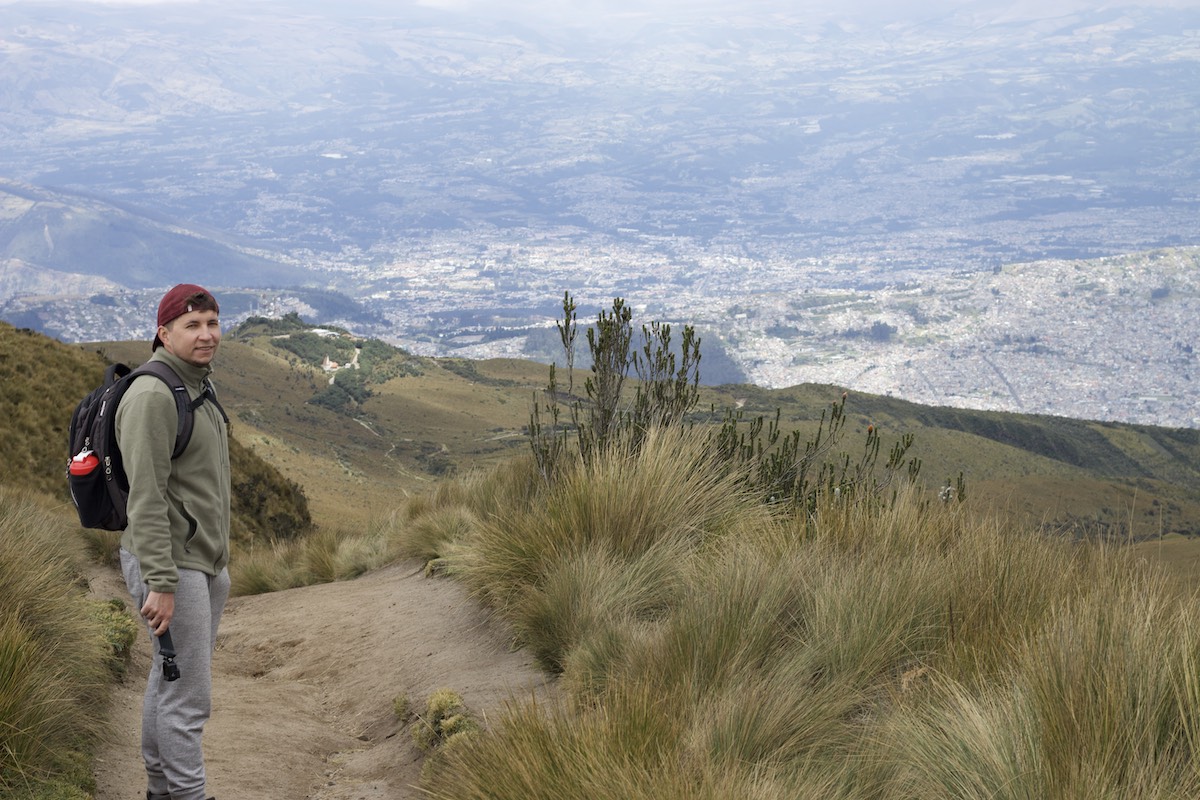 In our case, we took the shuttle back to our hotel, which ran every hour. Because the location is a little remote, there weren't many cabs waiting around. You could definitely catch one that just dropped off other people if it isn't too late in the day.
You may also try your luck and walk farther down the mountain hoping to find a taxi or get better results with the apps closer to the city.
Things to Bring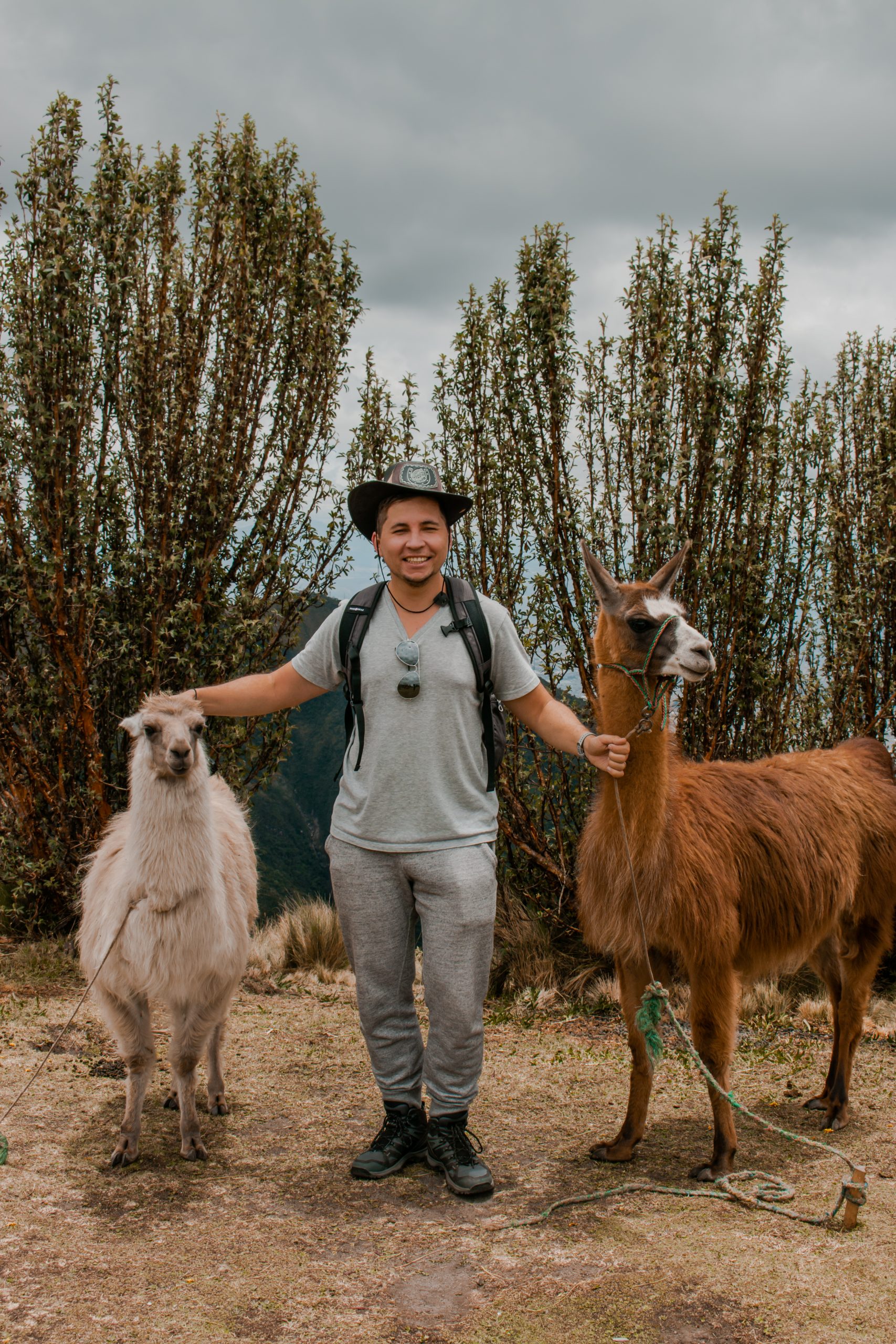 For a comfortable visit to El TelefériQo, make sure you pack the following items before your trip:
Waterproof and warm clothing
Refillable water bottles to reduce plastic waste

Sturdy hiking shoes for a comfortable walk

Sunglasses to protect your eyes in case of too much brightness

Sunscreen for your skin protection
Bottom Line
Overall, our trip to El TelefériQo was worth it! It is definitely a must-see place in Quito. If you are spending a couple of days in the city, don't forget to include this in your itinerary. Once again, if you don't have Spanish knowledge, and worried to explore on your own, just get one of these tours below:
El TelefériQo should be on top of your list of places to visit in Quito.