Floreana Island is also known as Charles Island or Santa Maria Island. It is the southernmost island in Galapagos. It is one of the smallest of the large islands, spanning around 12 by 15 kilometers and rising to 640 meters (2000 feet) in elevation.
Floreana Island offers visitors a one-of-a-kind Galapagos experience. Floreana's human history is rich, with pirates, whalers, and courageous early settlers. This is also where the famous Galapagos Affair murder mystery took place. Floreana Island thus has a lot to offer interested visitors. Of course, Floreana has a plethora of wildlife and scenery to explore, as well as Devils Crown, one of the best snorkeling places in the world. This tour is a favorite among those who are not into snorkeling.
How to Get to Floreana Island
The most convenient method to see Floreana's many visitor spots is to board a Galapagos cruise itinerary. Not all boats sail by Floreana, so check with your agent before making a reservation.
Floreana day trips are also available from Santa Cruz Island, however, they are quite long and provide little time for sightseeing. A better option could be to spend a few nights on Floreana island.
Hotel Wittmer and Floreana Lava Lodge are two good places to stay, but make reservations early because they are frequently occupied.
Traveling to and from Floreana island through the local motorboat ferry service is also a challenge. The ferry service is an often unreliable mode of transportation that does not operate every day of the week. We recommend researching timetable information and booking your ticket ahead of time.
Wildlife in Floreana Island
The fauna in Punta Cormorant is another attraction of Floreana Island. Floreana Island animals may be seen on an amazing green beach. There are several possibilities to spot different species.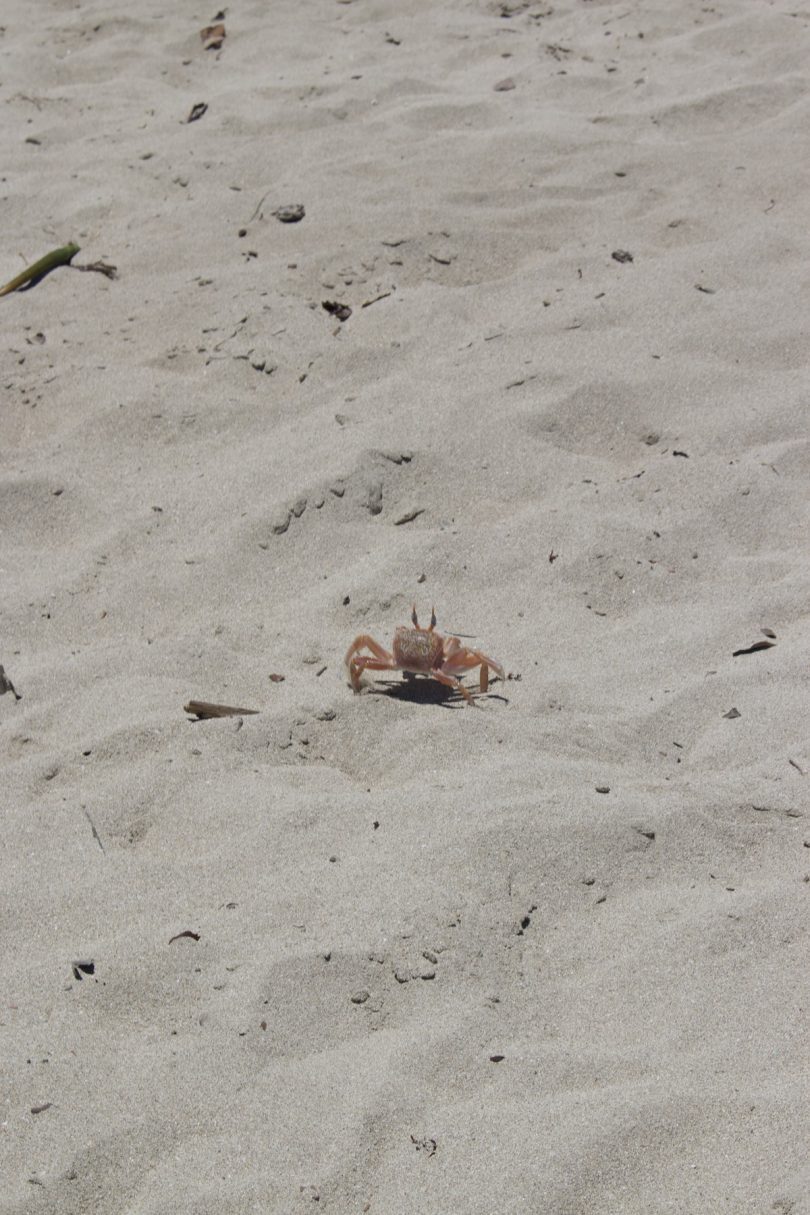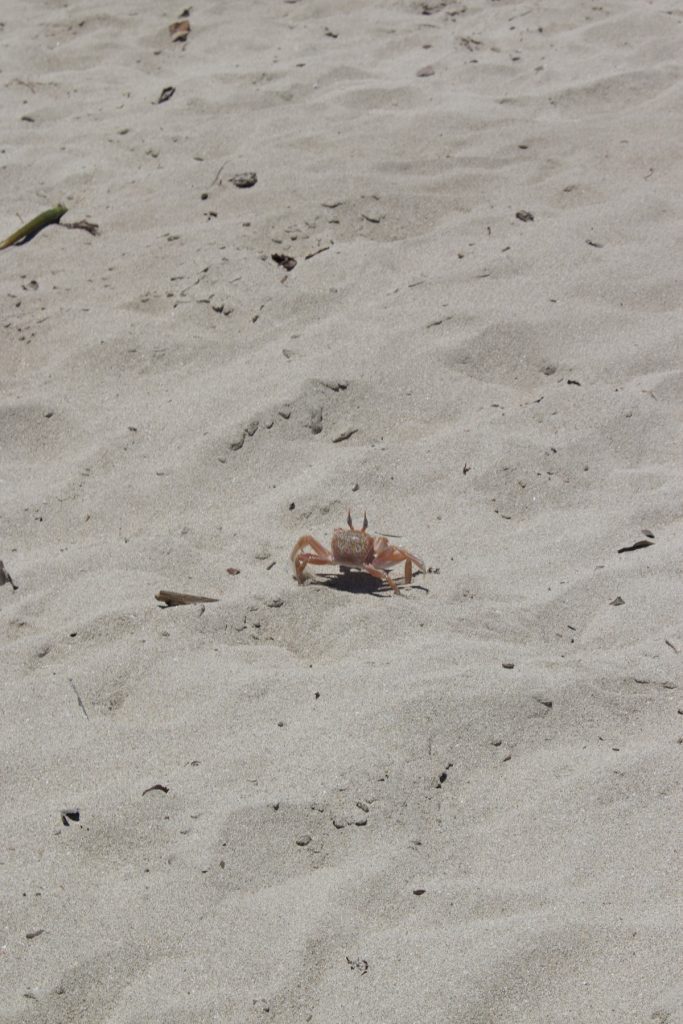 Pink flamingos, Sally Lightfoot crabs, and green sea turtles, as well as the joint footed petrel, can be found here. Blue-footed boobies, Darwin finches, and penguins are among the other Floreana Island species. Overall, Floreana Island is a wonderful spot to visit many Galapagos species.
Another fantastic Floreana Island highlight not to be missed is the snorkeling and diving location located in the island's northeast. This underwater volcanic cone is known as Devil's Crown.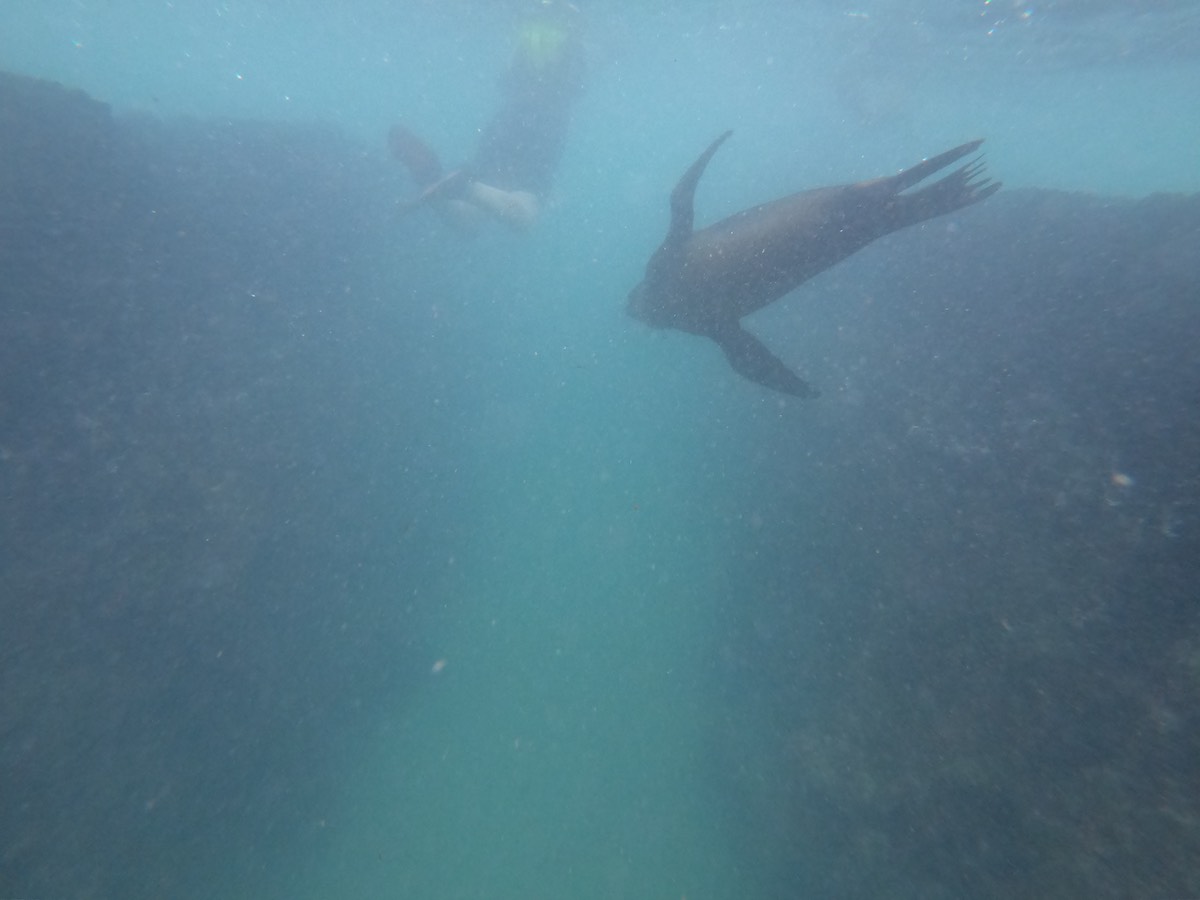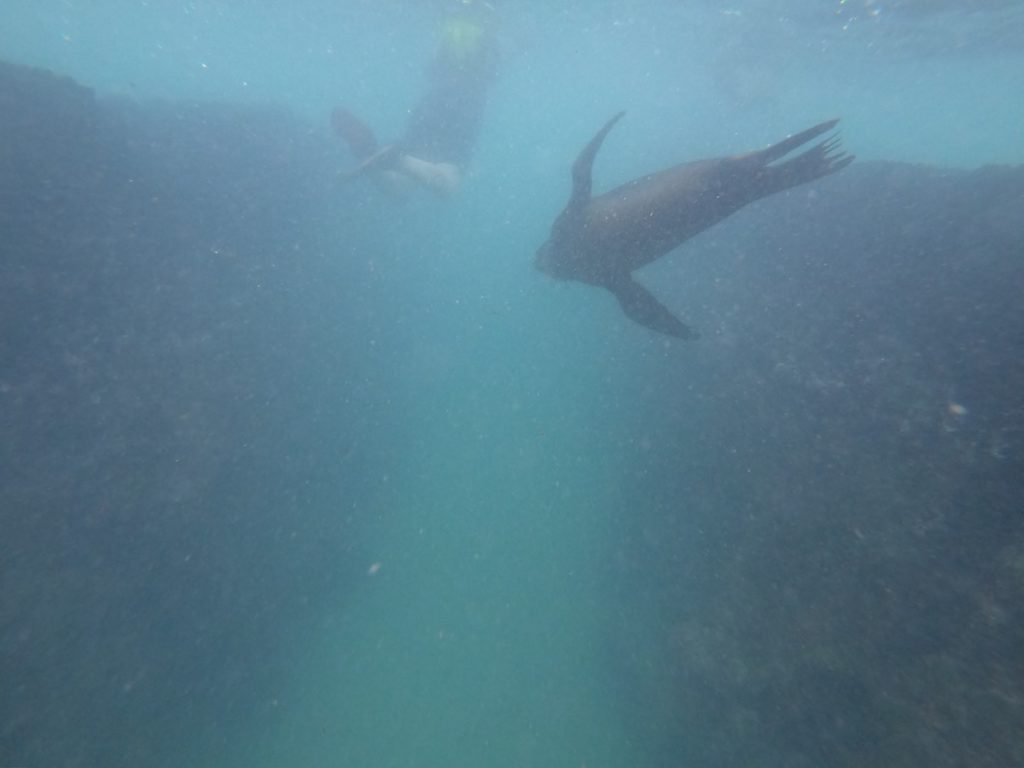 There are many wonderful marine species to see in the ocean, including sea turtles, sea lions, sharks, and a variety of beautiful colorful fish. Some lucky snorkelers will also get to see elegant rays skimming by in front of them or further down in the depths. Floreana Island's underwater biodiversity is not to be missed.
Puerto Velasco Ibarra
Floreana's population of 100 residents is divided into two parts: the coastal town and the volcanic mountains.
The Pension Wittmer, maintained by the Wittmer family, descendants of one of the earliest families to dwell in Galapagos, is the sole hotel on the island, and it has the only telephone.
This little hamlet also contains a recently constructed church and one school with two teachers. There are presently no restaurants or bars.
Floreana Attractions
Floreana Island has a fantastic combination of visitor attractions and activities. Visitors may experience historical monuments, diverse wildlife interactions, breathtaking scenery, and some of the greatest Galapagos snorkeling.
Floreana Highlands –  Asilo de la Paz and Cerro Alieri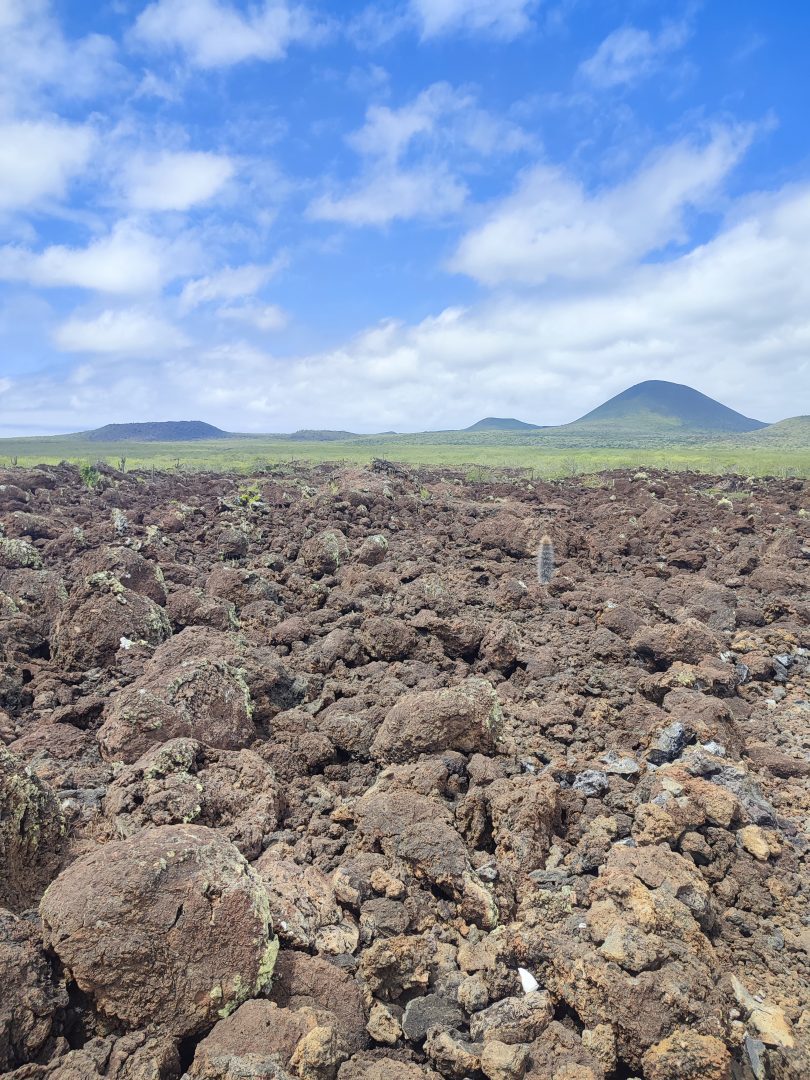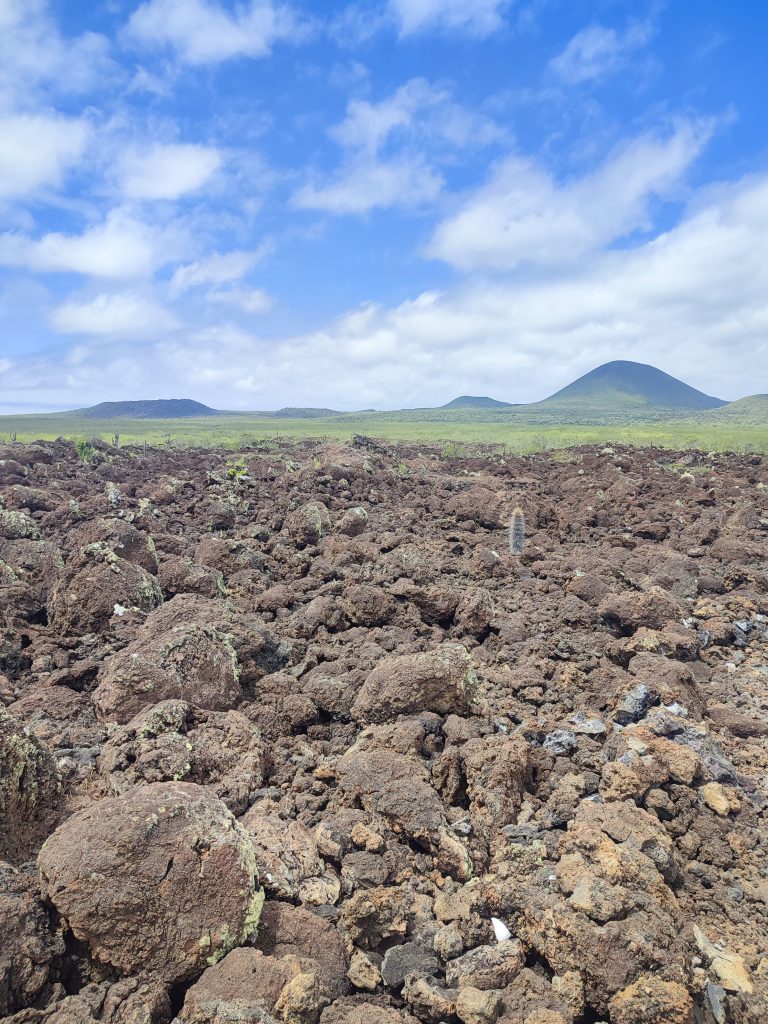 The route heading up to the Floreana highlands is fairly difficult, reaching a height of 450m. This hike is best done in closed shoes. To make the visit more convenient, transportation may be arranged at Puerto Velasco Ibarra.
Visitors may view the location of the freshwater spring that was so important to residents and passing ships at Asilo de la Paz (Peace Haven). There is also a little yet intriguing pirates cave where people used to reside.
Cerro Alieri is also worth a visit, especially for plant enthusiasts or botanists. Over 48 plant species have been discovered here, with 56% being native and 33% being endemic.
Floreana Black Beach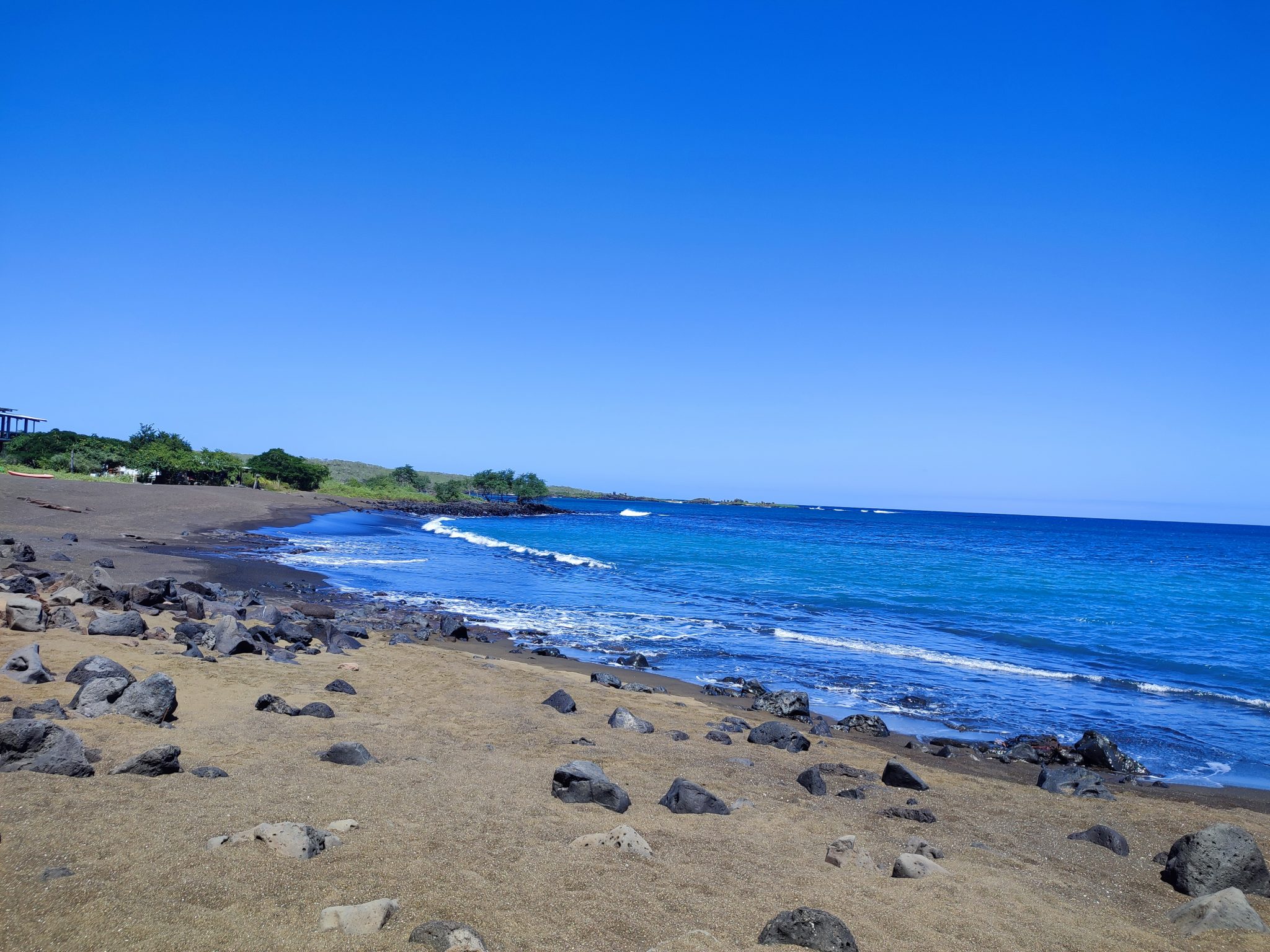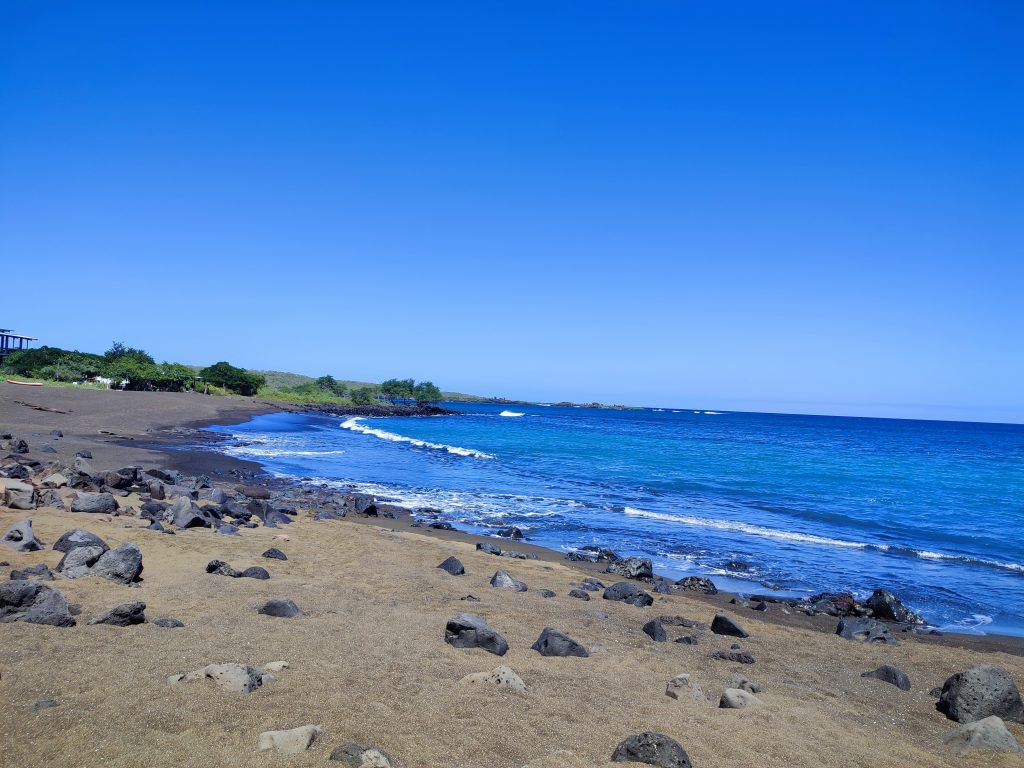 Floreana's principal town, Puerto Velasco Ibarra, is home to the famed Galapagos Black Beach. The clashing hues in this landscape picture make for intriguing and interesting landscape photos.
The beach is dominated by sea lions, who enjoy swimming and snorkeling in the ocean. A Galapagos penguin or sea turtle may also come through on occasion.
Cormorant Point
Cormorant Point on Floreana Island's southern tip offers an olivine-rich golden-greenish beach. It is composed of volcanic crystals generated in the Earth's mantle and containing aluminum, silica, magnesium, and iron, as well as eroded tuff fragments, all of which contribute to the sand's characteristic color.
A brackish lake not far inland, home to a variety of migratory and coastal species, is also great for flamingo viewing. Given that the Galapagos Flamingo population is only approximately 1,200 to 1,500 individuals spread over the archipelago, there is quite a big number of flamingos residing in one single pond here.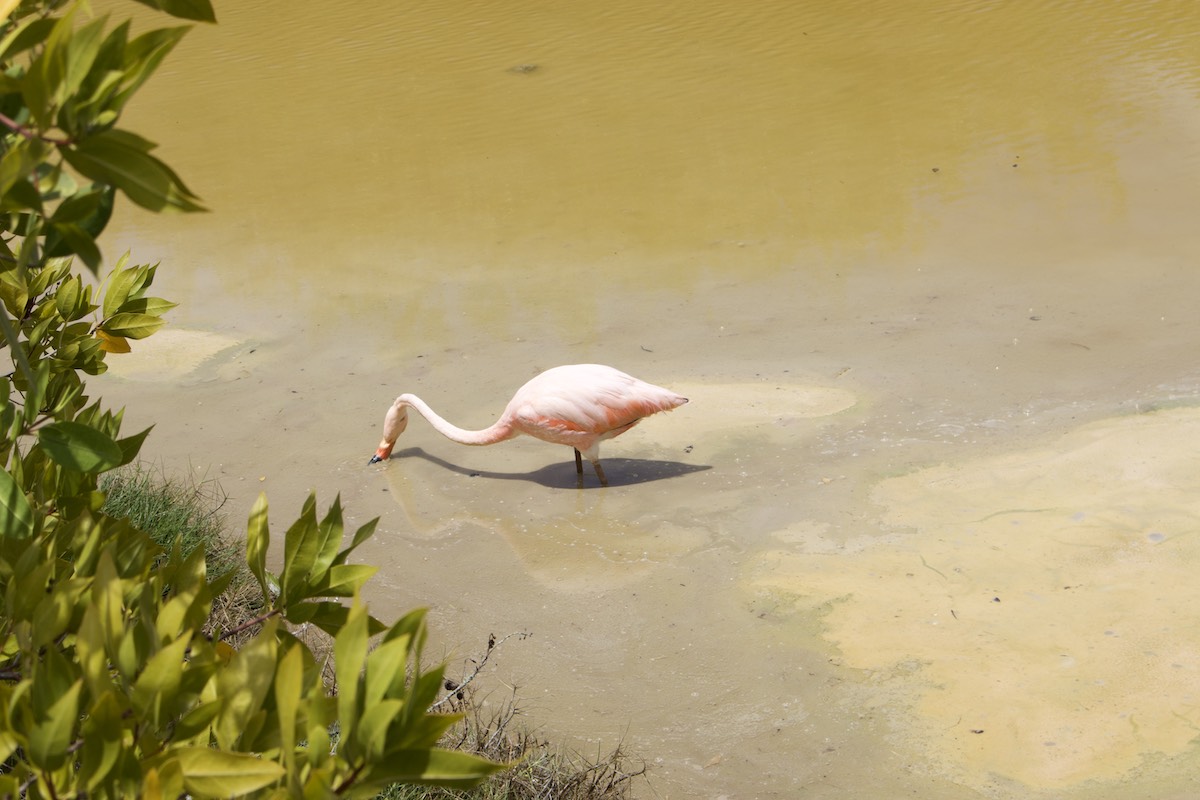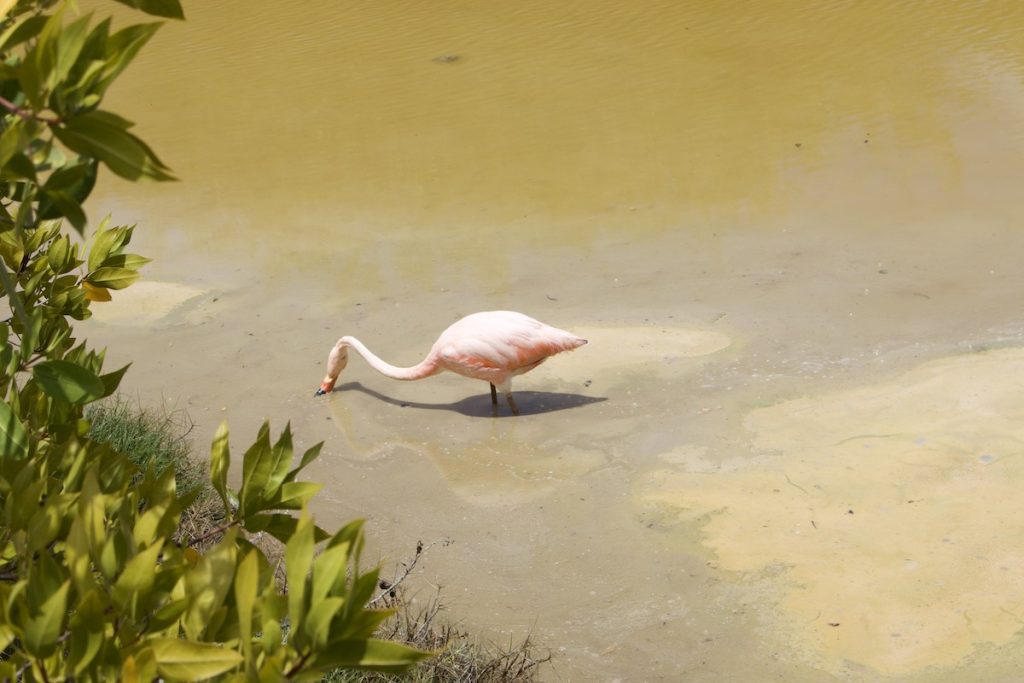 A short hike up a hill leads to a white sand beach, where Green Sea Turtles nest and rays and reef sharks swim in the shallow coastal waters. Blue-footed boobies can be observed diving for fish on a regular basis. Cormorant Point has a greater diversity of vegetation than most other locations, including species native to the area. Sting Rays tend to hide in the sand along the coastal area, so take care when walking along it.
Snorkeling and swimming are both possible from olivine beach and can lead to some exciting discoveries. These waters are frequented by sea turtles, reef fish, sea lions, white-tipped reef sharks, as well as penguins.
Post Office Bay
Post Office Bay is one of the Galapagos' few visitor sites that focuses on human history. A party of whalers constructed a post office here in 1793 by erecting a wooden barrel. Traveling sailors would toss addressed letters into the barrel, hoping that the next seamen would be traveling in the same direction as the letters' destinations.  It was an honor system that has worked throughout the centuries.
Tourists now leave their own postcards and browse through the current pile of cards, taking only those they can hand-deliver.
A short distance from the Post Office Barrel leads to a lava tube, through which visitors must descend a ladder. The route within the black lava tube is several hundred yards long.
Devil's Crown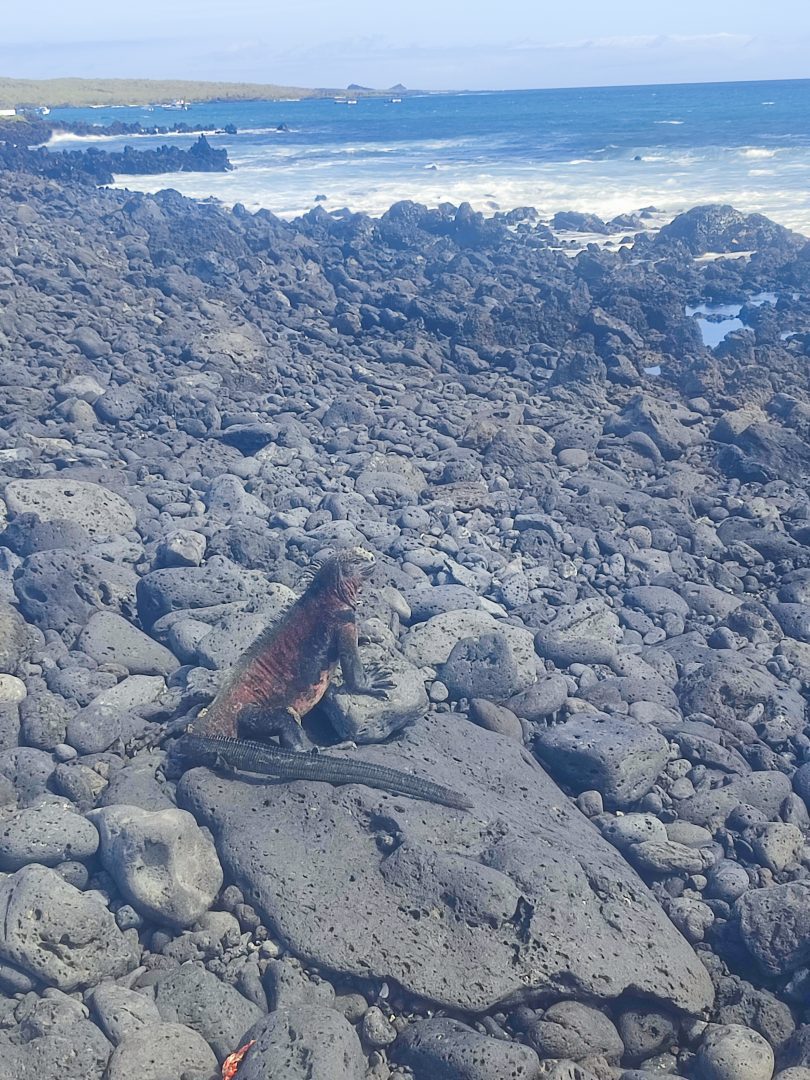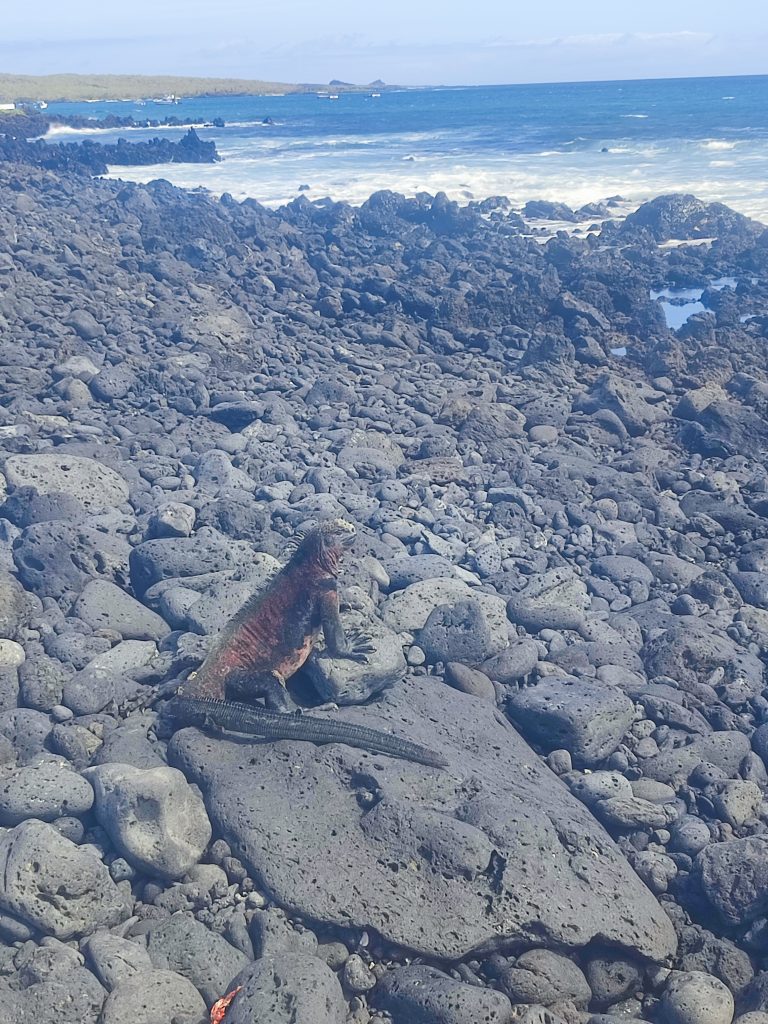 Devil's Crown is an ancient eroded, semi-submerged volcanic cone where penguins, sea lions, sea turtles, dolphins, and colorful fish may be found. It's one of the greatest snorkeling spots in the Galapagos because of the coral reef in the center, which attracts a lot of marine life. There may be strong currents, therefore snorkeling should only be attempted if you are an experienced swimmer.
Visitors from above may also enjoy seabird watching. Red-billed tropicbirds, herons, pelicans, and blue-footed boobies nest in the crater walls and dive into the sea to feast on fish.
Enderby, Champion, and Gardner Islets
These islets situated at the east and southeast of Floreana allow visitors to see sea turtles, sea lions, and a variety of fish. Enderby Islet is home to a plethora of sharks. Gardner Island is home to both remarkable granite structures and enormous tunnels. Champion is another great snorkeling spot. Champion and Gardner islets are also the only spots in the Galapagos where the endangered Floreana Mockingbird may be seen.
Best Time to Visit Floreana Island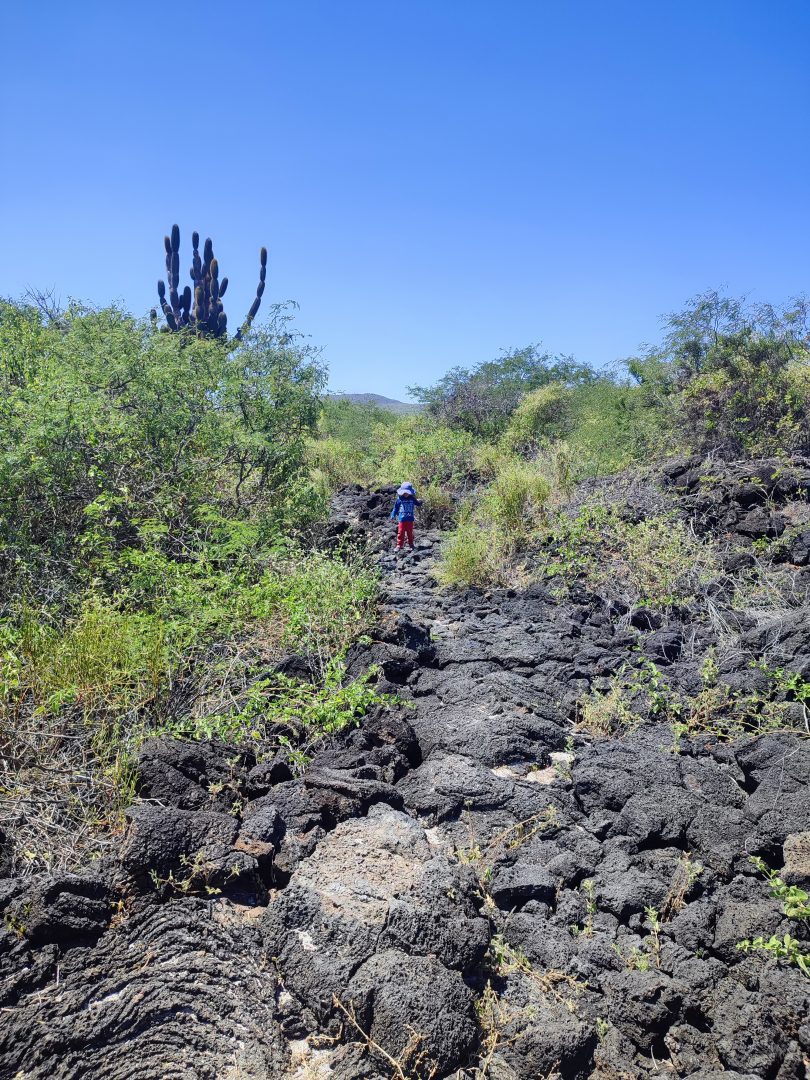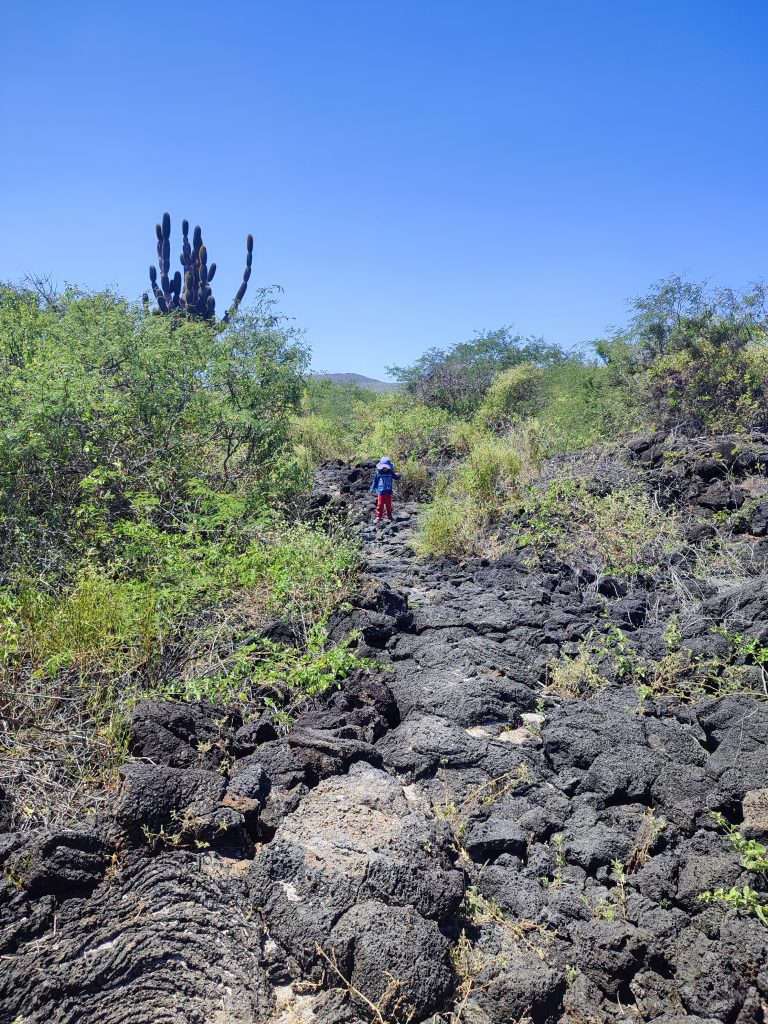 The weather on Floreana Island is colder and drier between June and December, and warmer and wetter between June and May. While Floreana Island's weather varies, any time of year is fine to visit, and there is no "best time to visit Floreana Island" in terms of weather.
When deciding when to visit Floreana Island, you should think about the animals. Between December and May, you could be lucky enough to view pink flamingos and green sea turtles nesting on Floreana Island.
Whatever season of the year you come to Floreana Island, you should be able to enjoy guided walks here to learn more about the strange and beautiful assortment of species that live here, some of which are endemic.
Bottom Line
Floreana Island is one of the exciting destinations for the Galapagos tourists to visit. Here you may discover more about the particular problems that early settlers encountered, as well as investigate the Floreana Affair mystery. Floreana's Galapagos nature is very interesting, particularly the richness of marine life at Floreana snorkeling spots.
If you are including Floreana Island on your Galapagos trip itinerary, we hope you have a wonderful time seeing some of these amazing tourist attractions.