San Pedro de Riobamba or much known as Riobamba is the capital city of Chimborazo province in Ecuador. It is a city that most tourists overlook when planning their trip to Ecuador because it is located halfway between Cuenca and Baos. For history geeks, it is worth noting that Riobamba has a deep history as it is the first city in Ecuador to be discovered by Spaniards.
Visit Riobamba, Ecuador, for amazing day trips into the Andes. While you're in this adventurous spot, make sure to also check out the city's churches, parks, museums, landmarks, and more. Riobamba also has some interesting local specialties to try. In addition, there are a few great inexpensive hotels to get a good night's rest in between the area's many adventures.
It was one of the cities we passed by during our 15-day self-drive trip to Ecuador Mainland.
What To Do In Riobamba, Ecuador
The city of Riobamba is located at a high altitude, so I would recommend taking ChlorOxygen 1-2 weeks ahead of the trip so it's easier to deal with high altitudes.
Maldonado Park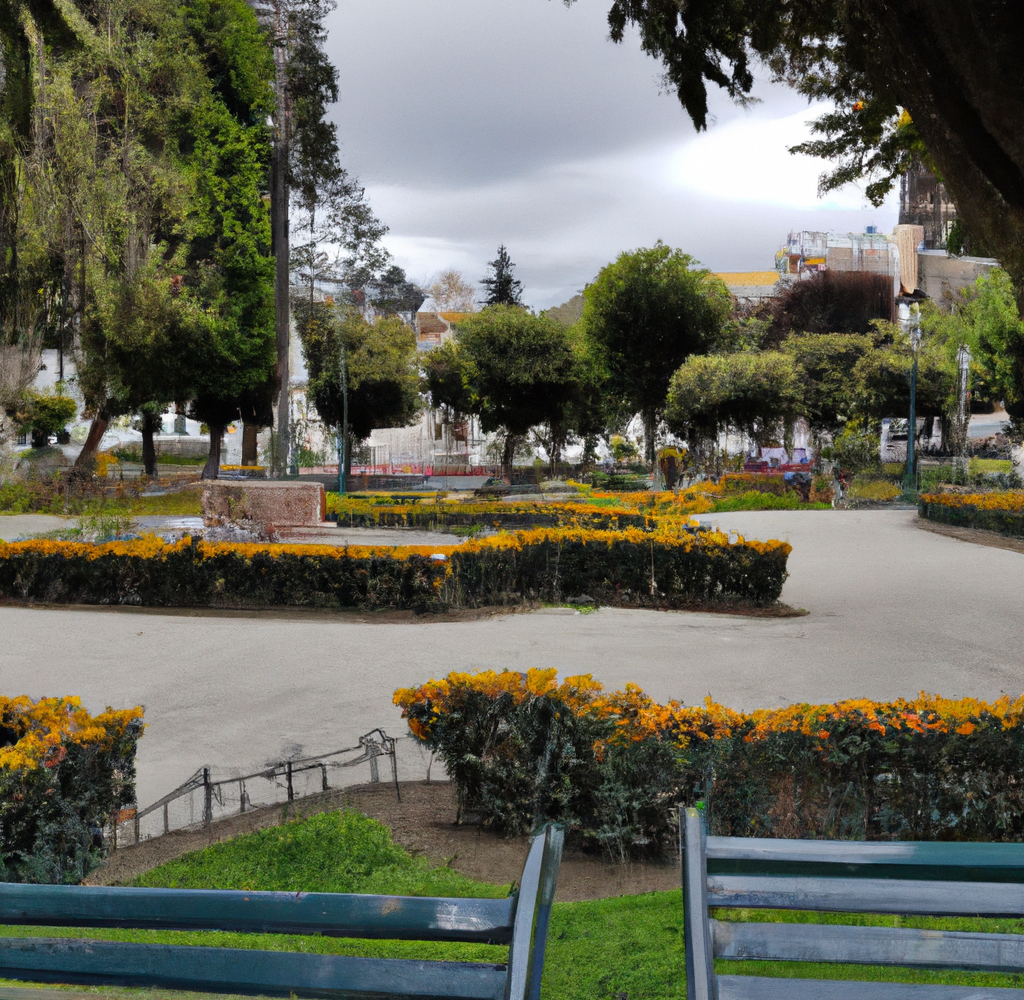 Parque Maldonado or also known as Parque Pedro Vicente Maldonado is located at the historic center of Riobamba. Situated in front of Riobamba Cathedral, Parque Maldonado is originally the first planned plaza in the city.
Sucre Park
Sucre Park is where the fountain of the Roman God of the sea, Neptune, stands. This fountain initiated Riobamba's potable water in 1913. Sucre Park was named after Antonio Jose de Sucre, an Ecuadorian hero who fought for the country's independence.
Visit Cathedrals
Riobamba Cathedral
St. Peter Cathedral or also known as Riobamba Cathedral is the most prominent cathedral in the city. The interior of the cathedral has mixed architectural details of a traditional Catholic church and indigenous symbols. Certain parts of the cathedral were built using the ruins from the previous city that was demolished by an earthquake in 1797.
Basilica of Sacred Heart of Jesus
You can find The Basilica of Sacred Heart of Jesus just in front of Libertad Park. You will be able to distinguish the Basilica with its two high towers, an arch, and a majestic dome.
Iglesia Católica San Antonio de Padua
Iglesia Católica San Antonio de Padua or simply Iglesia San Antonio is another notable church in Riobamba with spectacular architecture. It stands on one of the city's highest points.
Other churches to see in Riobamba:
Iglesia La Inmaculada Concepcion

Iglesia La Merced

Iglesia de Balbanera
Museums
Since Riobamba plays a significant role in Ecuador's history, visiting the museums in the city is a must. Take a peek at Riobamba's history and culture by visiting Museo de la Ciudad and La Concepción Religous Art Museum.
Museo de la Ciudad
Riobamba has a free city museum that holds rotating exhibits. It also houses interesting art pieces and classic furniture which were left behind by the former owner of the mansion where the museum is currently housed.
La Concepción Religious Art Museum
If you appreciate religious art pieces, visit La Concepción Religious Art Museum and take a look at their huge collection of paintings, sculptures, and images that reflects Christianity.
Ride on Tren de Hielo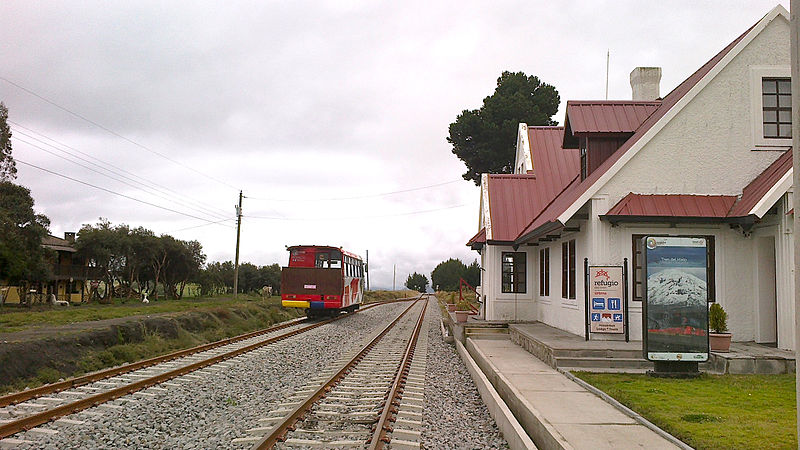 Tren de Hielo translated as Ice Train is a rail journey traveling from Riobamba and will take you to Ecuador's highest train station, Urbina. It is an eight-and-a-half-hour ride with twists and turns across Chimborazo.
The highlight of the train journey is meeting Baltazarr Ushca who is known to be the last ice merchant. For the past 60 years, he has climbed up to the "ice mine" on Chimborazo every week to harvest glacier ice, which he then sells in Riobamba markets. Baltazar is now the sole practitioner of the trade as the other ice merchants have either died or have given up the ice trading for another source of livelihood.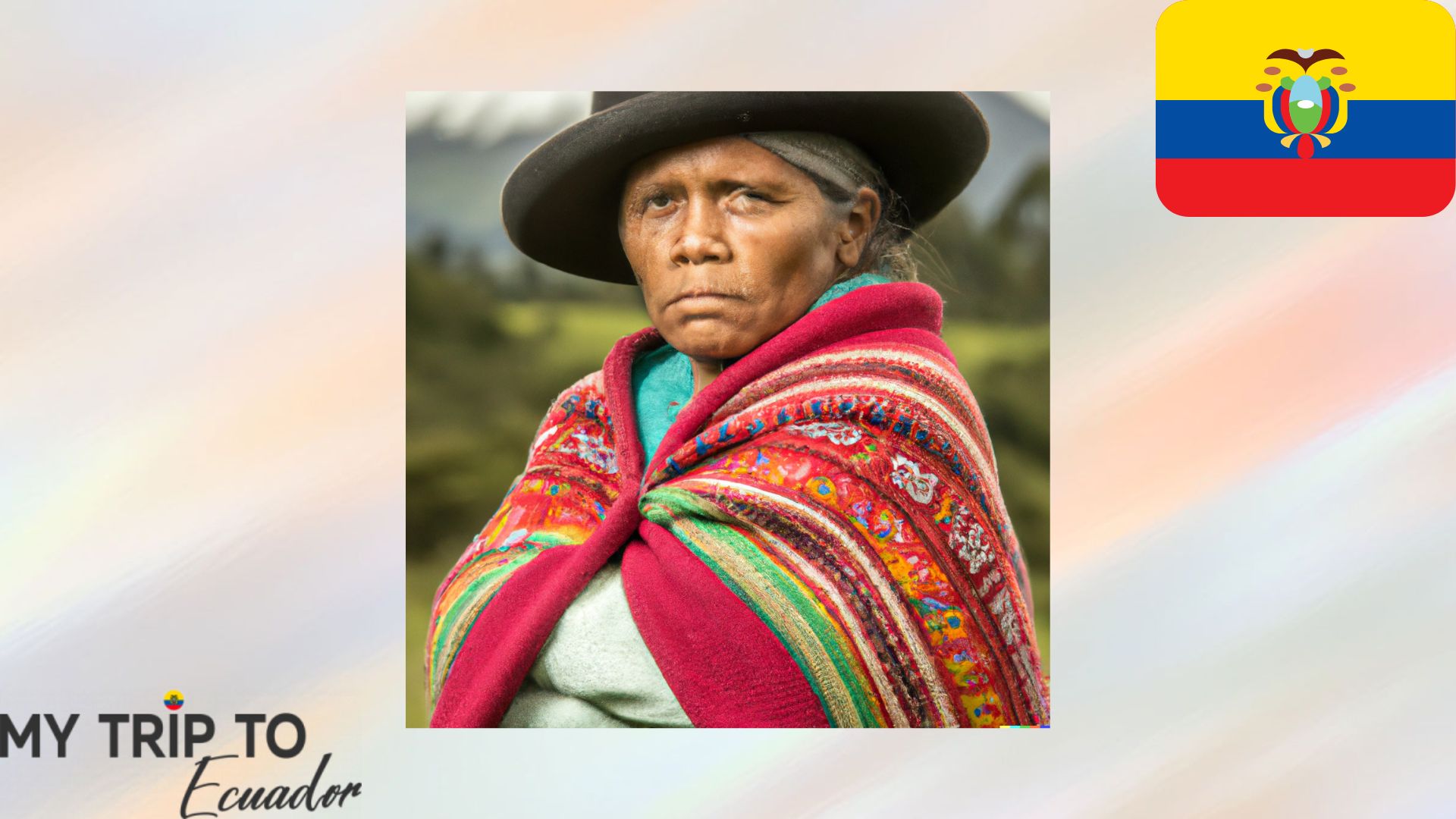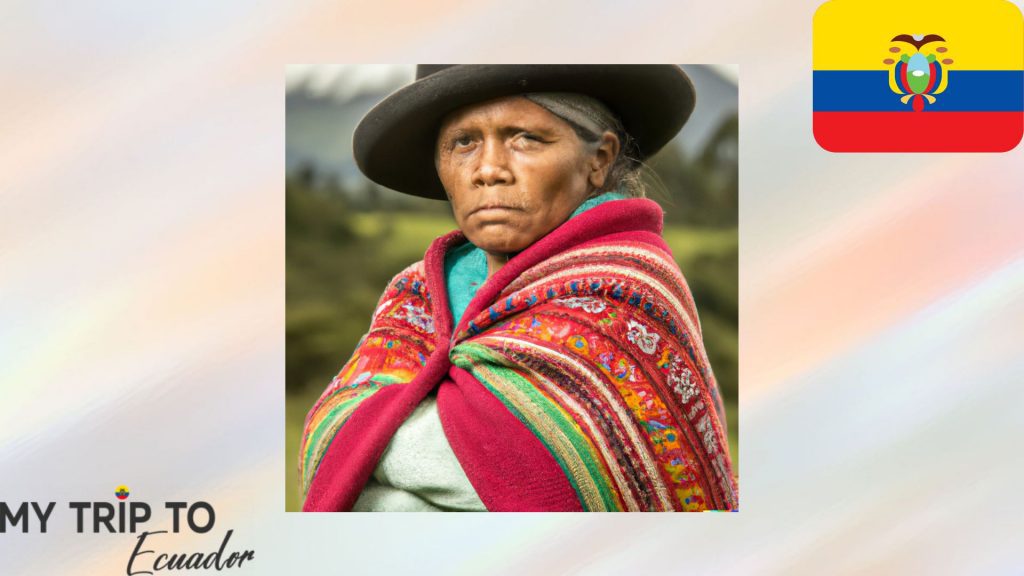 After meeting the local legend, Baltazar Ushca, the Ice train journey will bring you to La Moya It is a small Andean community where llamas and children will greet you upon your arrival at the train station and guide you to a brief tour to their village.
Chimborazo Wildlife Reserve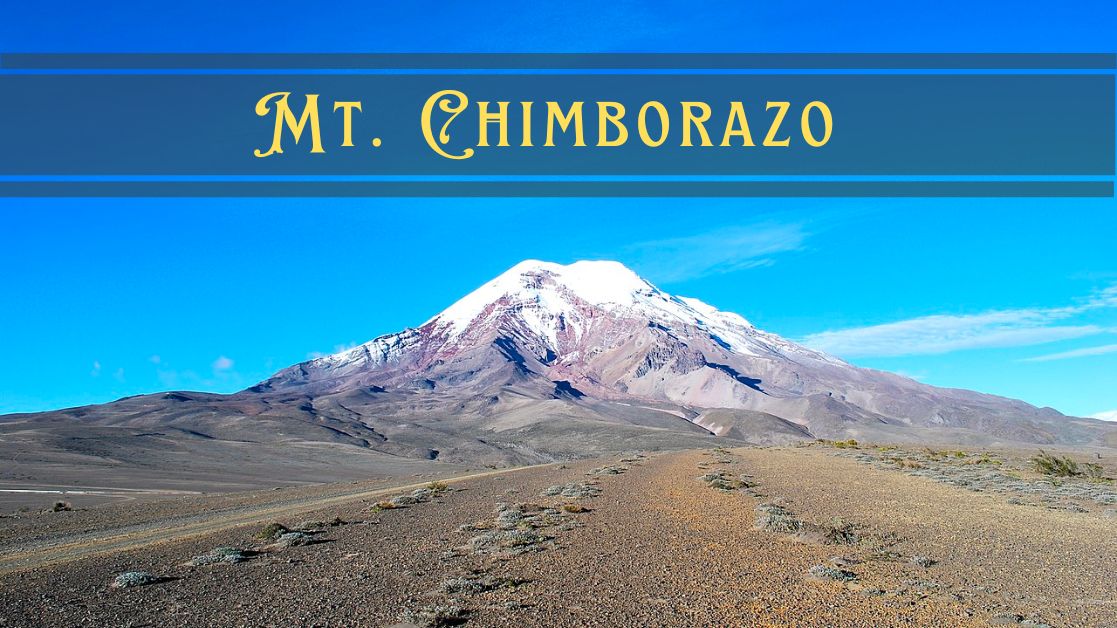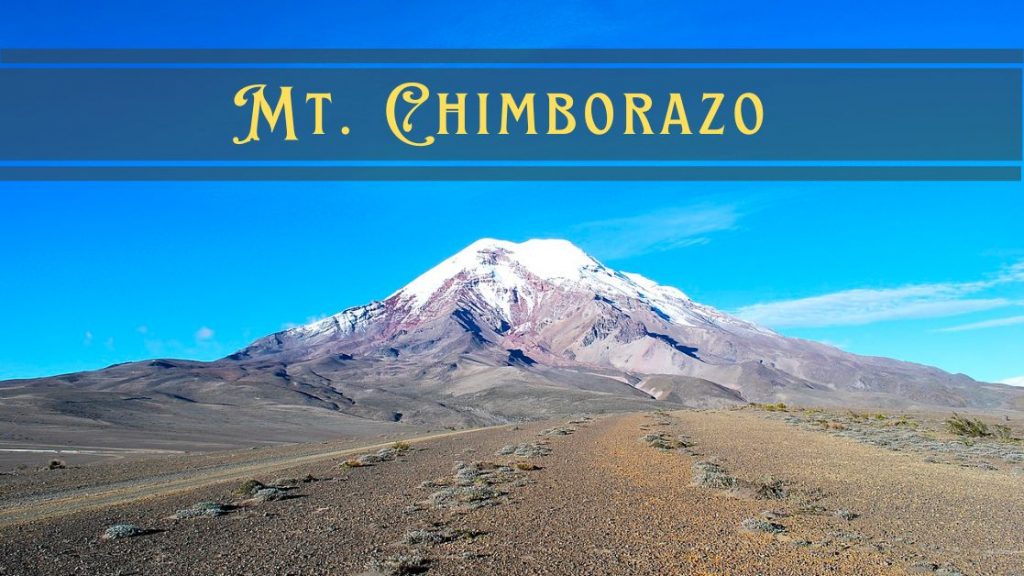 Chimborazo Wildlife Reserve is a home that protects the diverse flora and fauna situated at the slopes of the highest volcano in Ecuador, Chimborazo. Chimborazo is an inactive Andean stratovolcano in the Andes region. It is considered to be the world's highest mountain given that the elevation was measured from Earth's center instead of sea level.
Carrel Refuge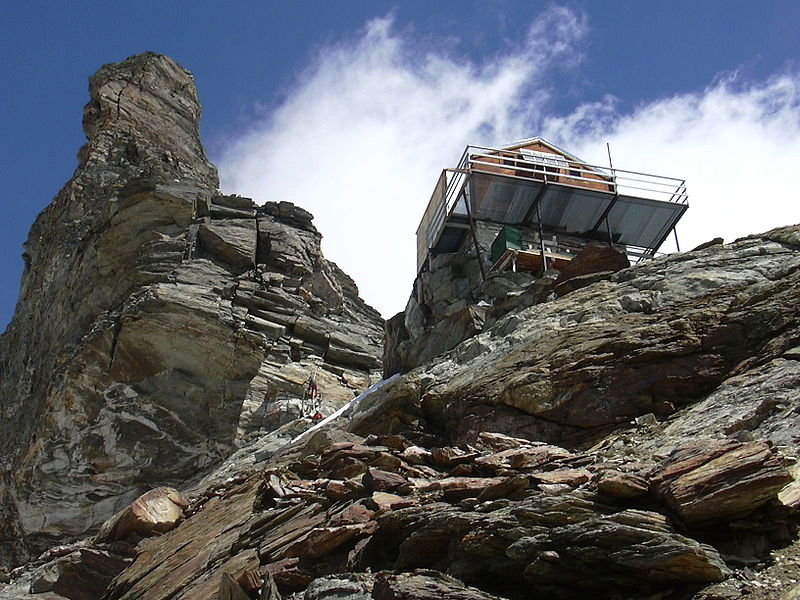 The Carrel Refuge itself is a large parking lot with access to the trail leading to the Edward Whymper Refuge. If you don't intend to continue hiking, walk up the trail about 30 meters to the memorial monument and take in the view of Chimborazo.
Edward Whymper Refuge
The trail to Edward Whymper Refuge rises about 60 meters high in altitude. The number may look small but the trek is already difficult at this altitude. If the weather permits, you may continue hiking uphill and find a small, high alpine lake formed by glacial melt. Be cautious though and do not walk beyond the warning signs.
Take The Iceman Trail
As previously mentioned, Baltazar Ushca is the last person to harvest glacier ice on Chimborazo. His usual trail route is now a hiking trail that is open to the public.
Mountain Biking in Chimborazo
Mountain bike tours are offered by several tour operators in Riobamba. The usual spot for mountain biking is the Carrel Refuge, which has a series of single-track and rural roads that wind down the rocky mountainside.
Reach Chimborazo's Summit
Climbing to reach Chimborazo's summit is one of the mountaineers' summit goals as it is labeled as the highest peak in the world (if measured from the center of the earth instead of sea level). Because the climb requires a little technical experience, Chimborazo is an excellent first summit for inexperienced alpinists. It can be dangerous though particularly for those who aren't acclimated to the altitude or aren't experienced in mountain climbing.
What To Eat In Riobamba, Ecuador
Rompenunca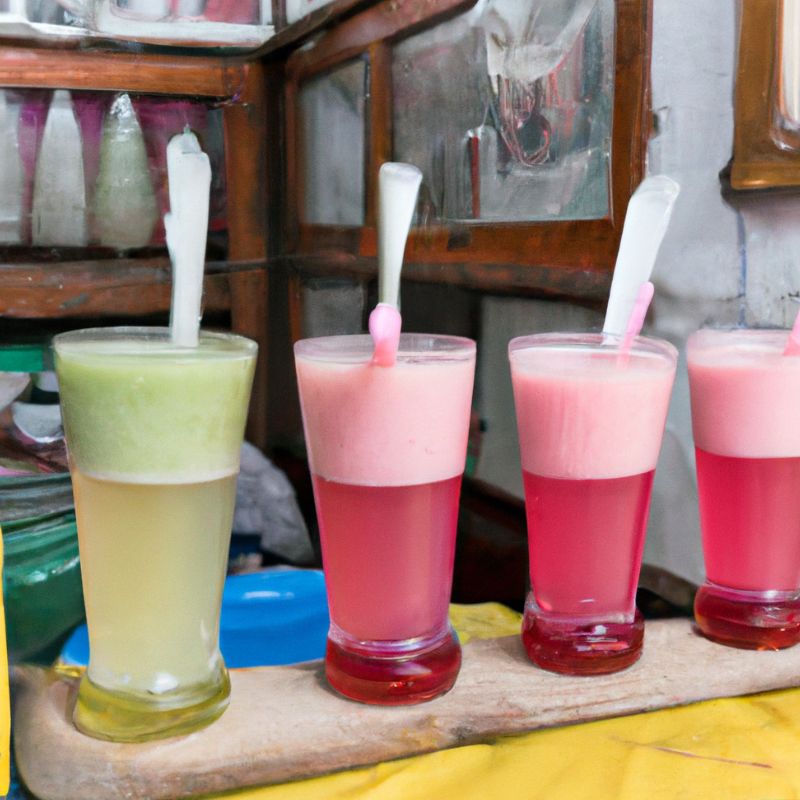 Rompenuncas are fruit smoothie-like drinks made with glacier ice from the top of Chimborazo. This refreshing drink comes in a variety of flavors.
Ceviche de Chochos
While the usual ceviche is made with seafood, this Riobamba specialty has chohos and a tomato sauce base. Chocho is a bean that is grown all over the Andes. Usually, pig ears or skin is added to add texture and enhance flavor to this dish.
Riobamba's Hornado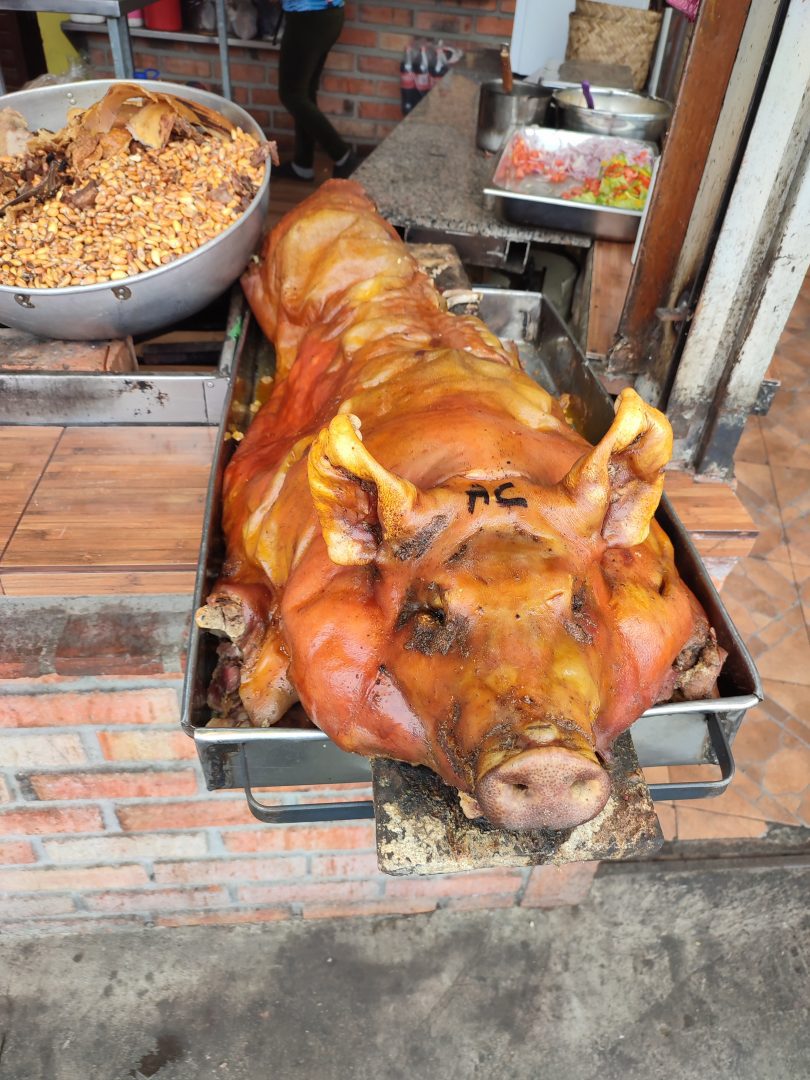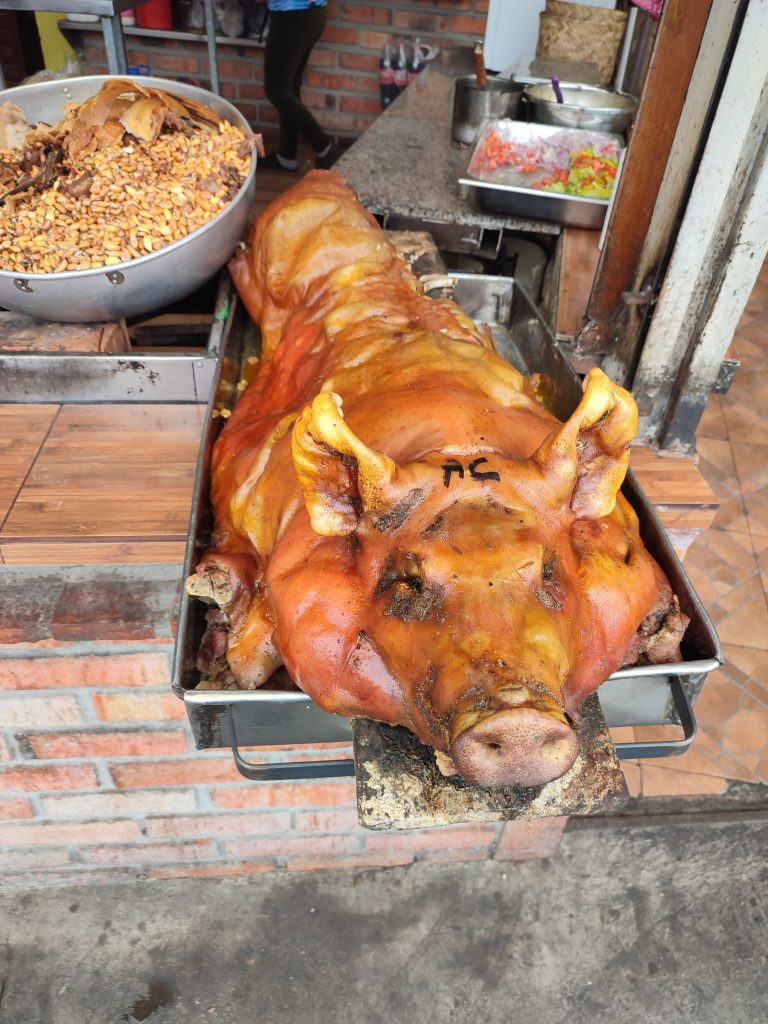 Riobamba also has its own distinct style when it comes to hornados. Drop by Mercado de Merced and have a bite of their roasted pigs with a local twist.
Where To Stay In Riobamba, Ecuador
Hotels
Hotels would be the safest way to stay in Riobamba, so we highly recommend to pick one of the below:
Casa 1881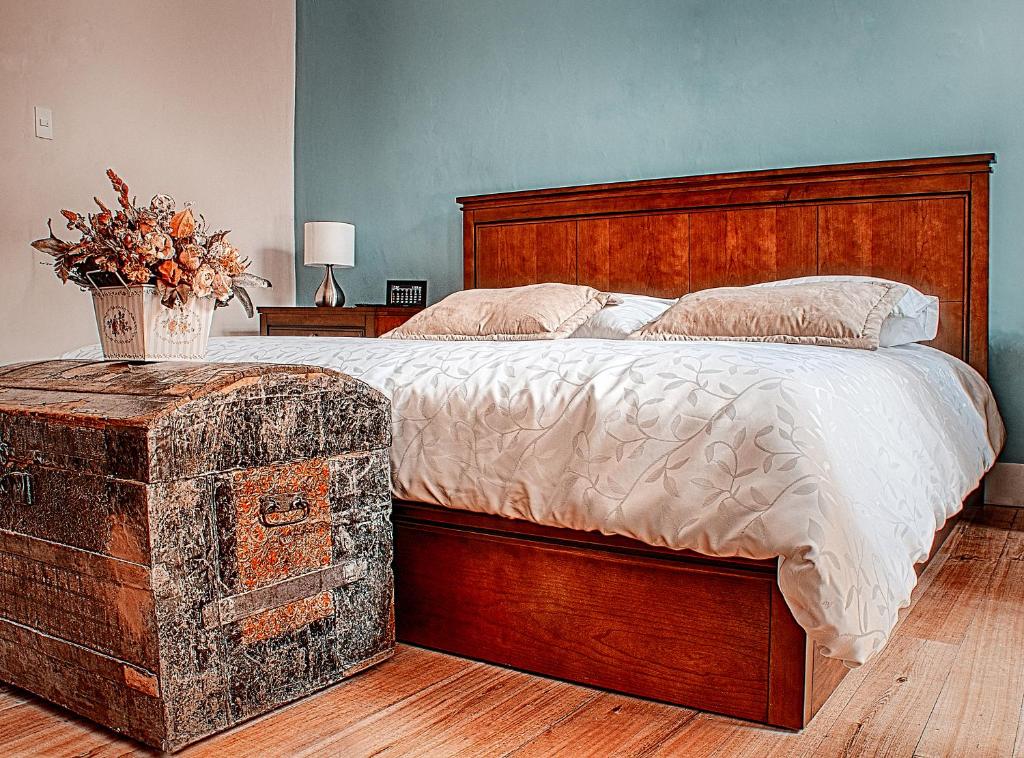 Casa 1881 is a boutique hotel with antique furnishings. Rates in this accommodation range from USD40 to USD70 (check the current price here).
Chimborazo Lodge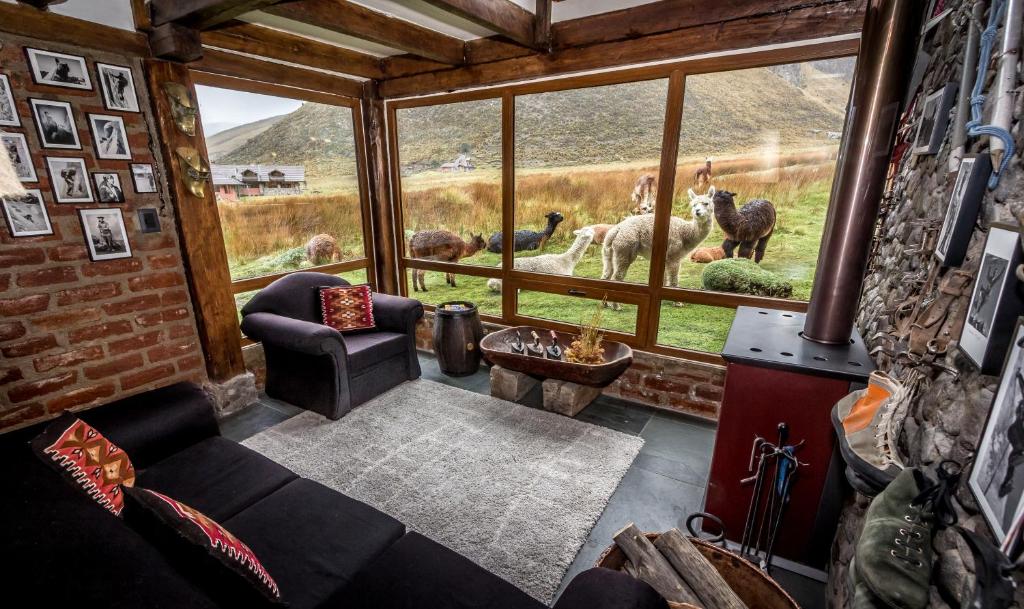 If you want to stay near Chimborazo Reserve, this is the closest one you can stay at. You can enjoy the stunning views and the wildlife in this lodge. Staying in this accommodation normally costs more than USD100 per night (check the current price here).
Hotel Estacion
Hotel Estacion has a 24-hour reception, wi-fi access, and luggage storage facilities. Their rates usually start at USD30 per night (check the current price here). 
Hostels
Hostel Villa Bonita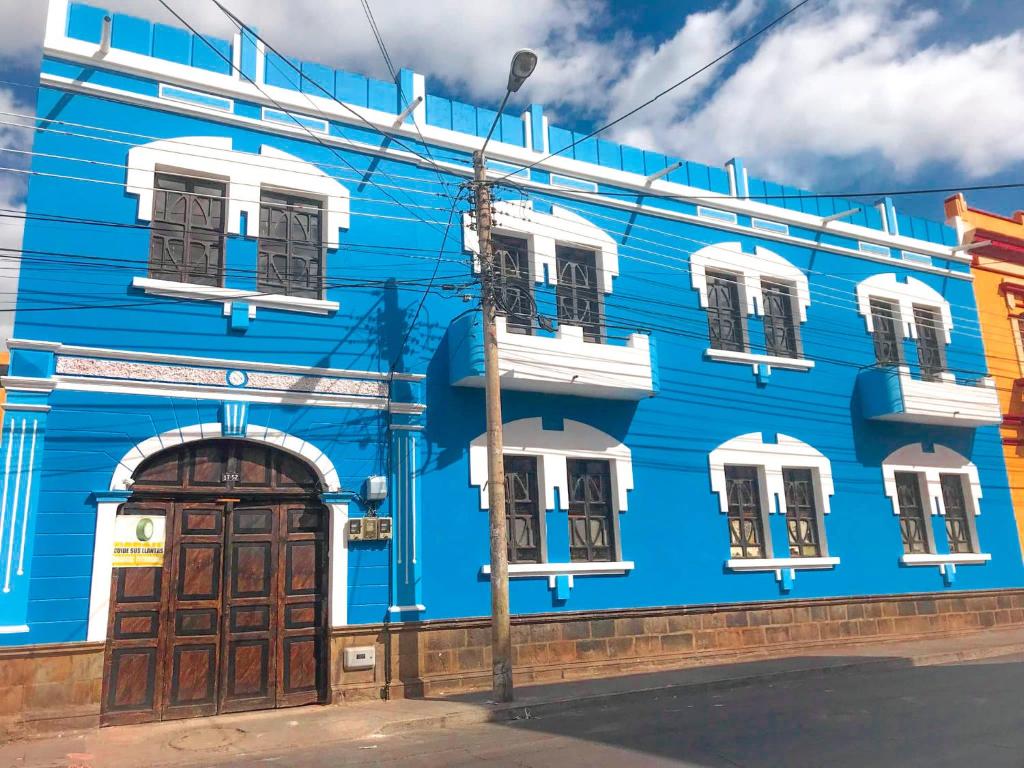 Hostel Villa Bonita features a fully equipped kitchen and free wi-fi access. Their nightly rates start at USD20 for a private room (check the current price here).
Home Humboldt
Home Humbolt features a kitchen, rooftop patio with scenic views, and wi-fi access. The nightly rate for dorm beds usually starts at USD10 but we heard some complaints from the travelers.
Transport in Riobamba
Riobamba is a city that is easily navigated on foot. Walking around town can be the most convenient way to get around for most people. For farther destinations, consider taking taxis, which are generally inexpensive and trustworthy. Take note that taxi meters are not always used here, so make sure to negotiate a reasonable price in advance.
Uber is not operating in Riobamba. You can get to the city center from Riobamba's bus terminal for USD2.
Riobamba's Altitude, Climate, and Weather
The altitude in Riobamba is 2,750 meters high while some adventures mentioned above can go beyond 5,000 meters. Be sure to acclimatize before venturing to extreme activities particularly hiking or climbing the summit of Chimborazo.
If you are looking into traveling on clear days, you have better chances during the months of May to October. Rains and clouds are usually experienced from November to March though clear days are also possible.
Travel and Safety Tips in Riobamba Ecuador
It is generally safe in Riobamba and we never heard of any crucial safety concerns during our stay. But again, a gentle reminder to be a responsible traveler and not get too complacent especially if you are in a crowded place.
Remember to pack clothing for cool weather destinations. Equip yourself with essential layers such as light jackets and long-sleeved shirts.
Conclusion
A well-packed adventurous and historical trip is how I would summarize our trip to Riobamba. Our favorite part of the trip is hiking in Chimborazo. It is definitely a once-in-a-lifetime experience. I would highly recommend visiting Riobamba, particularly for the adventurous and outgoing ones.