North Seymour Island is located in the heart of the Galapagos Islands archipelago and it's one of the best places to see Galapagos bird wildlife. It is adjacent to the islands of Baltra and Santa Cruz. It is situated between the islands of Baltra and Santa Cruz. It is a little island, roughly 0.73 square miles in area (or 1.9 square kilometers).
North Seymour is not a volcano, unlike many of the other Galapagos islands. It was created as a result of seismic activity. The island has a magnificent tourist path that runs for 1.2 miles (about two kilometers) inland before reaching the coast. North Seymour Island's highest point is merely 92 feet (28 meters), suggesting that it is fairly flat.
How to Get to North Seymour Island
This little island is only about an hour's sail from the Itabaca Channel, making it a great day trip from Puerto Ayora (Santa Cruz). It is a must-see on any Galapagos Land Tour itinerary, and it is also a popular stop on Galapagos Cruises.
Activities in North Seymour Island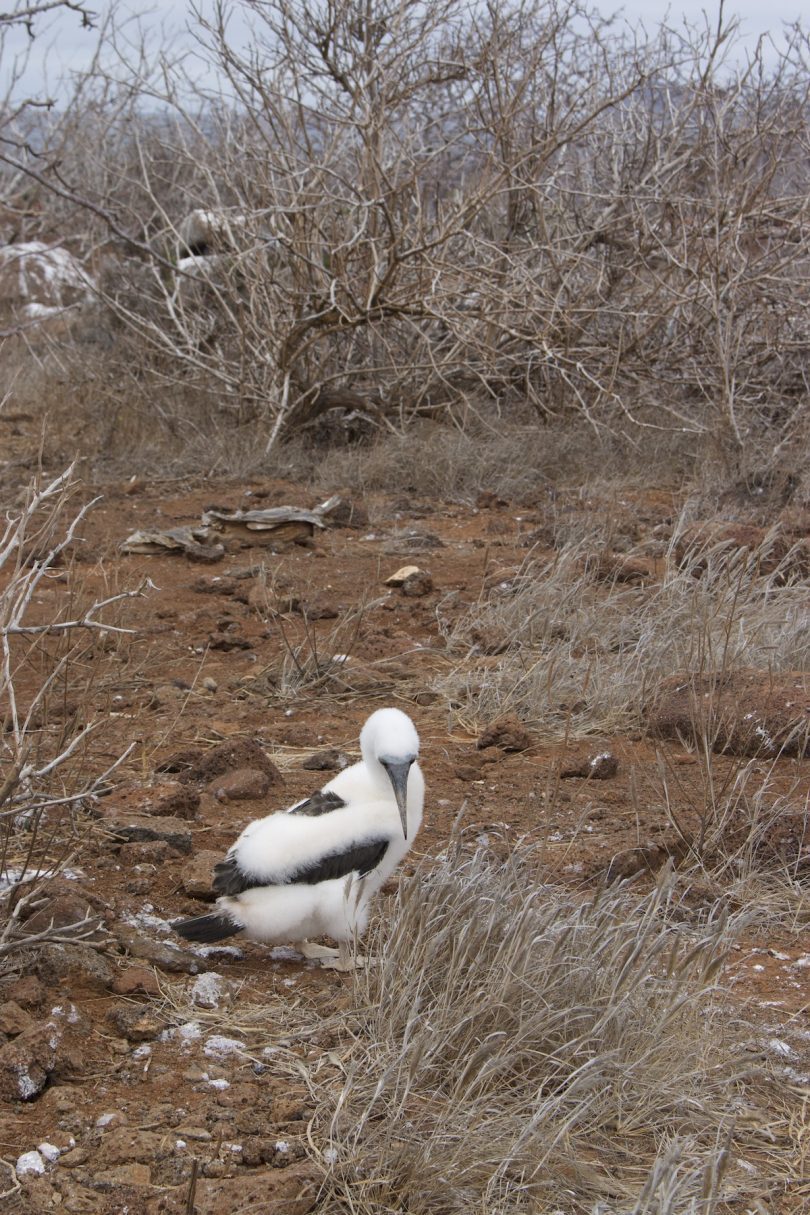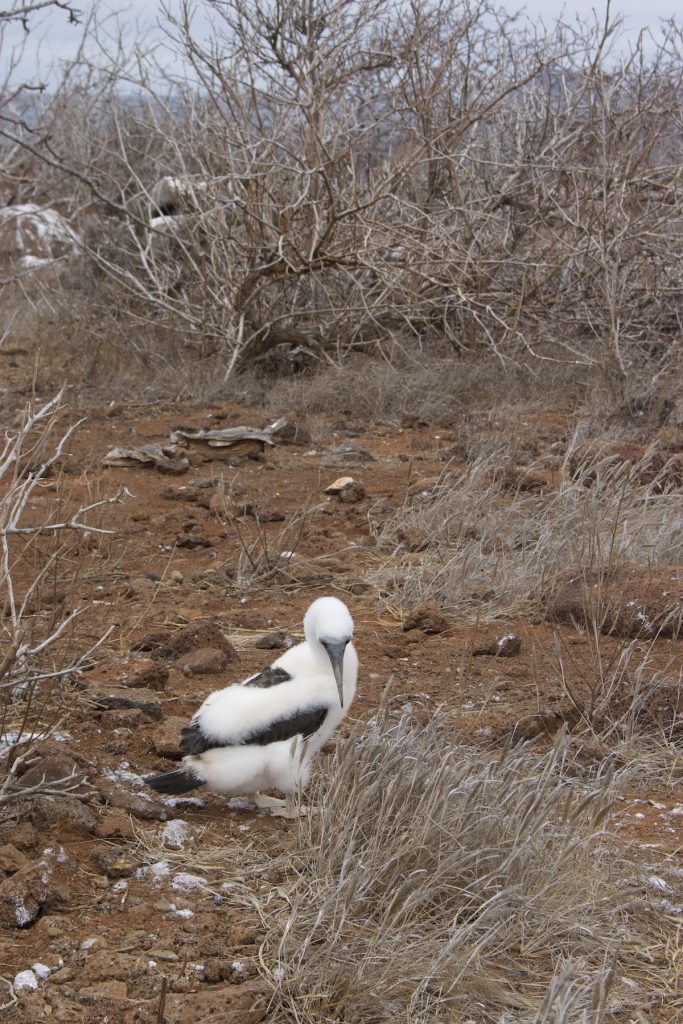 Visitors to North Seymour may enjoy a leisurely hike around the island, observing sea bird nesting places. It is also one of the greatest maritime regions on the Galapagos, offering excellent snorkeling. Continue reading for additional information on each activity.
Trekking in North Seymour Island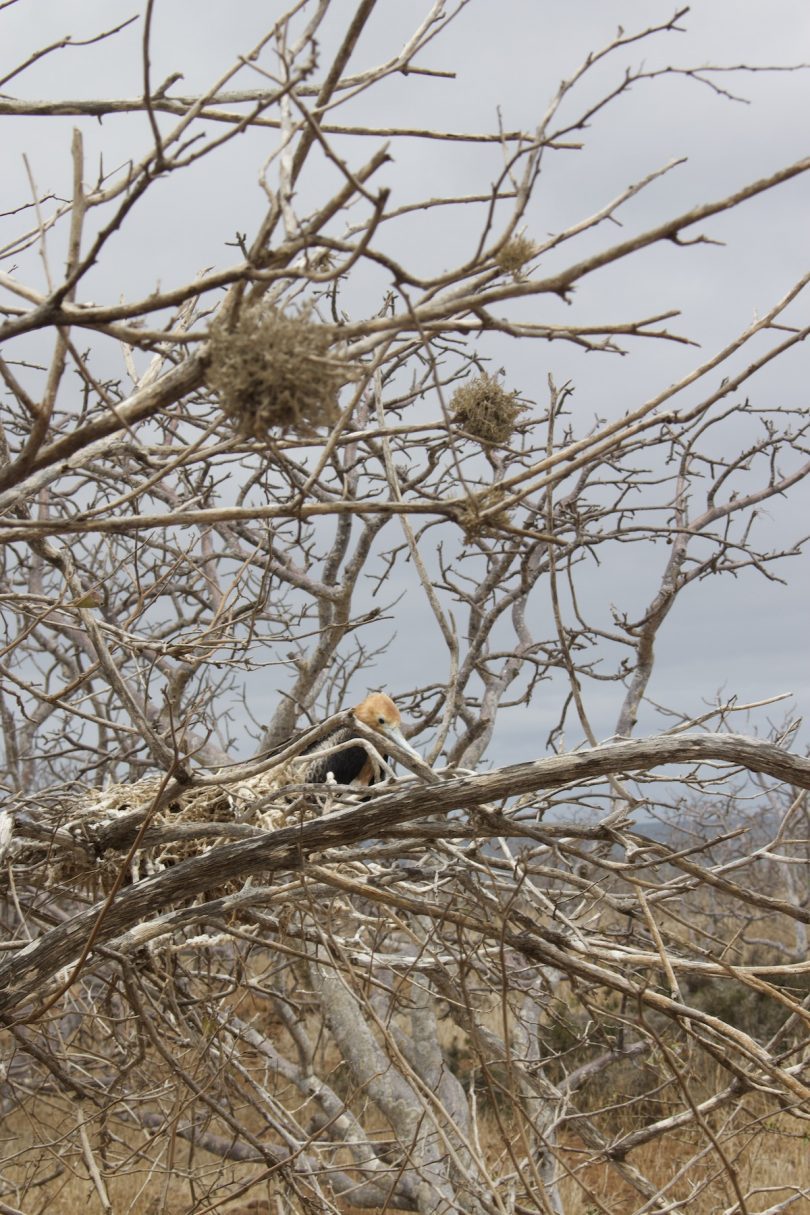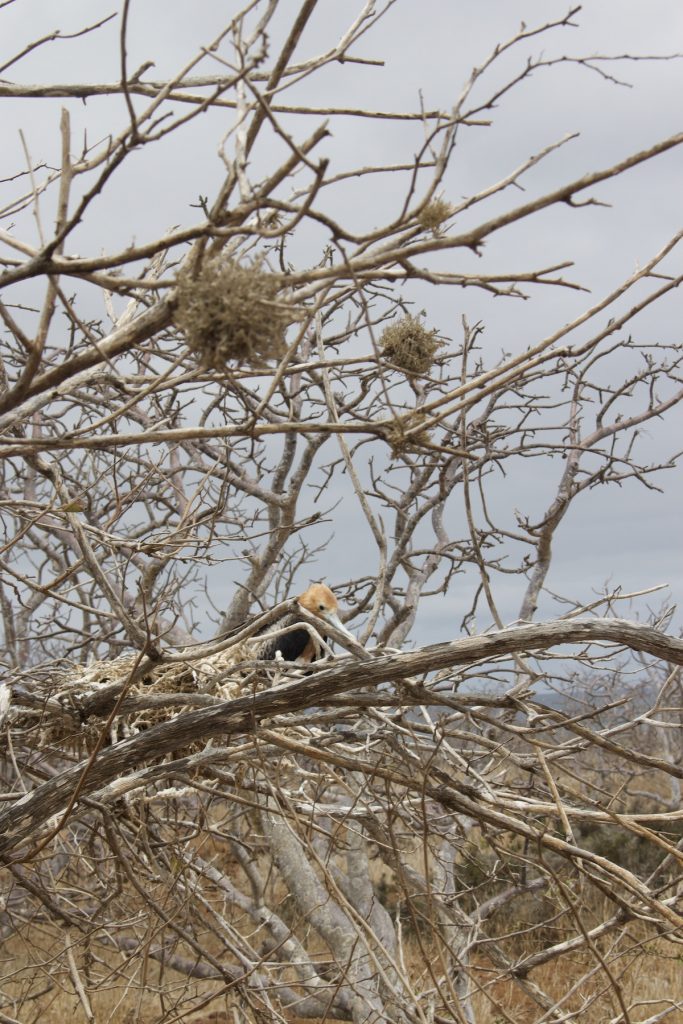 The dry dock landing at North Seymour may be rather rough at times, so use caution when disembarking the panga (zodiac). The circular tourist circuit explores both the coastal region and the interior of the island. The path is level and easy, with a circular loop through a palo santo and opuntia cactus woodland.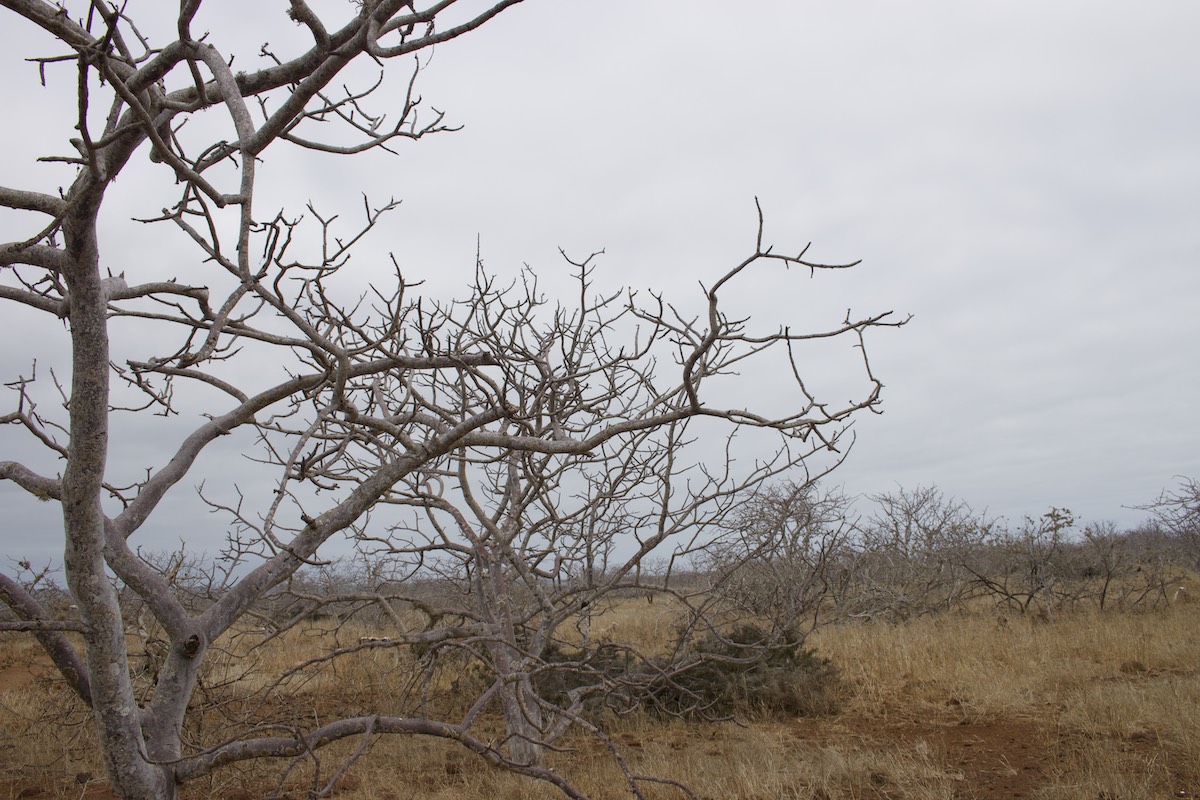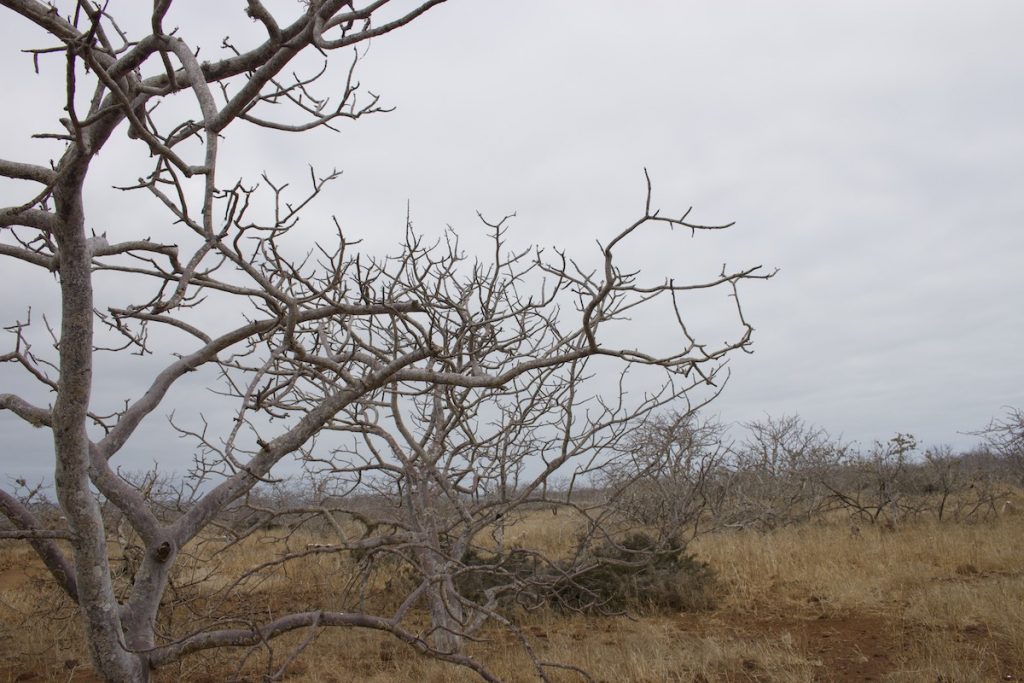 The scenic coastal route winds along the beach, through a boisterous sea lion population. While their moms sleep on the beach, sea lion pups enjoy playing in the waves. This path is also home to marine iguanas and Sally Lightfoot crabs.
Turning inland, the landscape changes to arid scrubland, bringing visitors to the heart of the Galapagos Islands' largest Frigate Bird population. Magnificent and Great Frigates may both be found here. The magnificent spectacle of male frigates seeking to lure a female to their nest is best seen in June.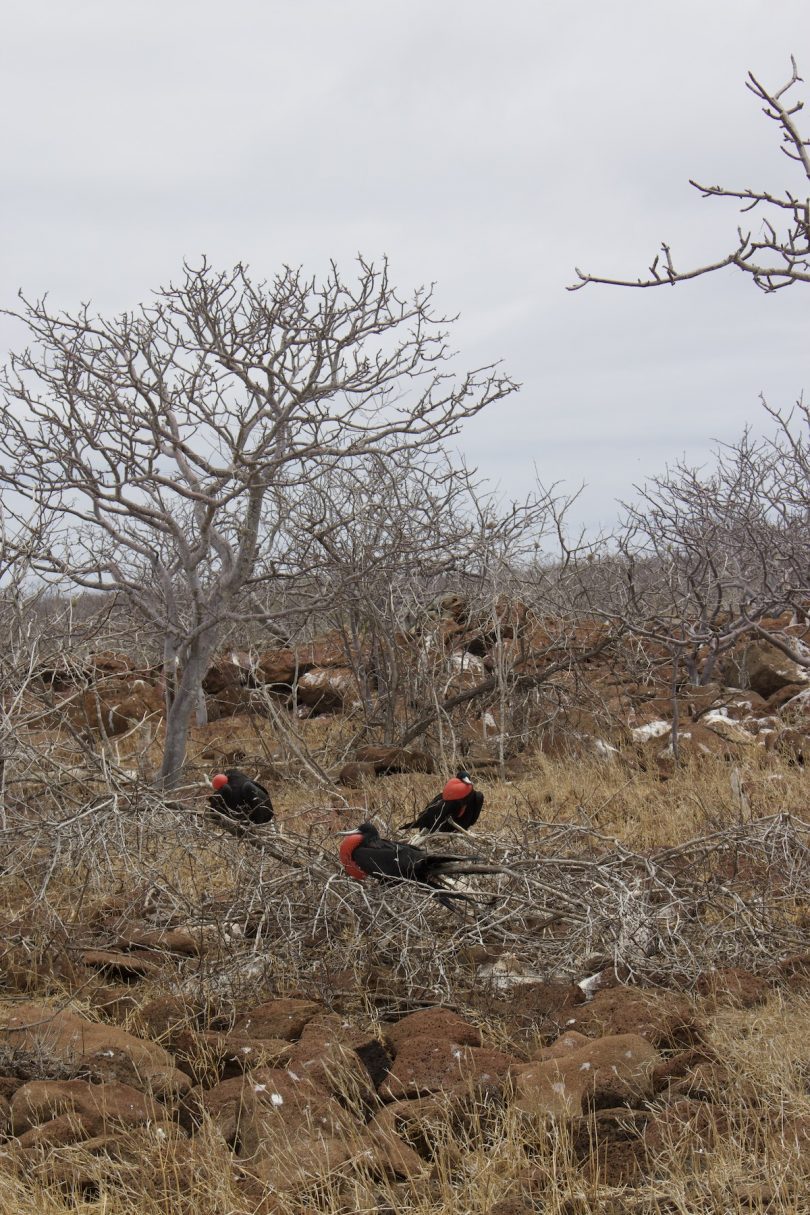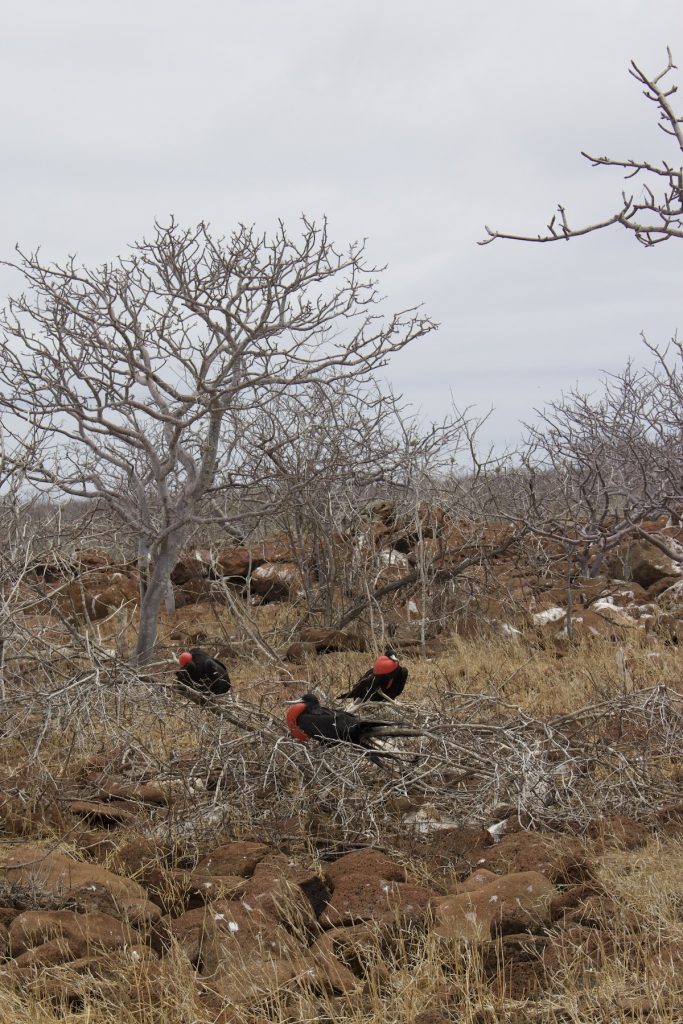 The route is also adjacent to a nesting location for blue-footed boobies. Tourists will be able to view their spectacular mating dance during their breeding season, which spans from June through August.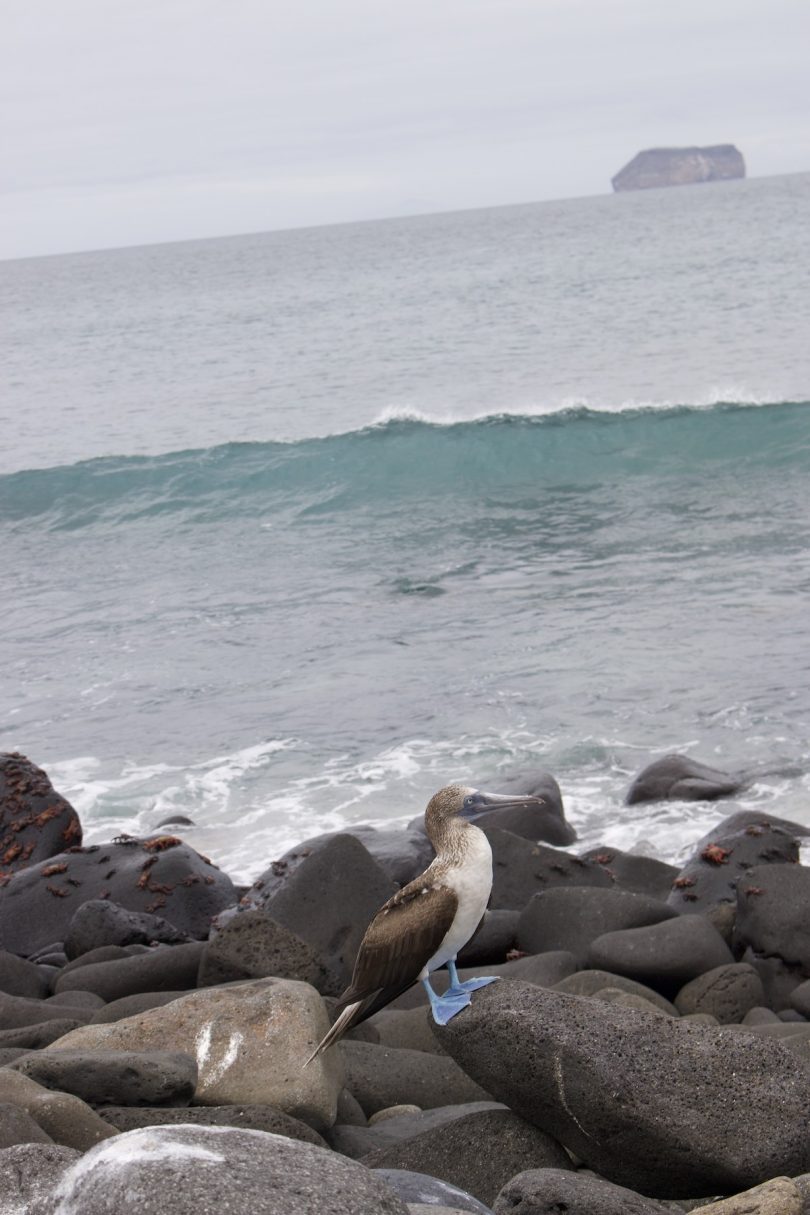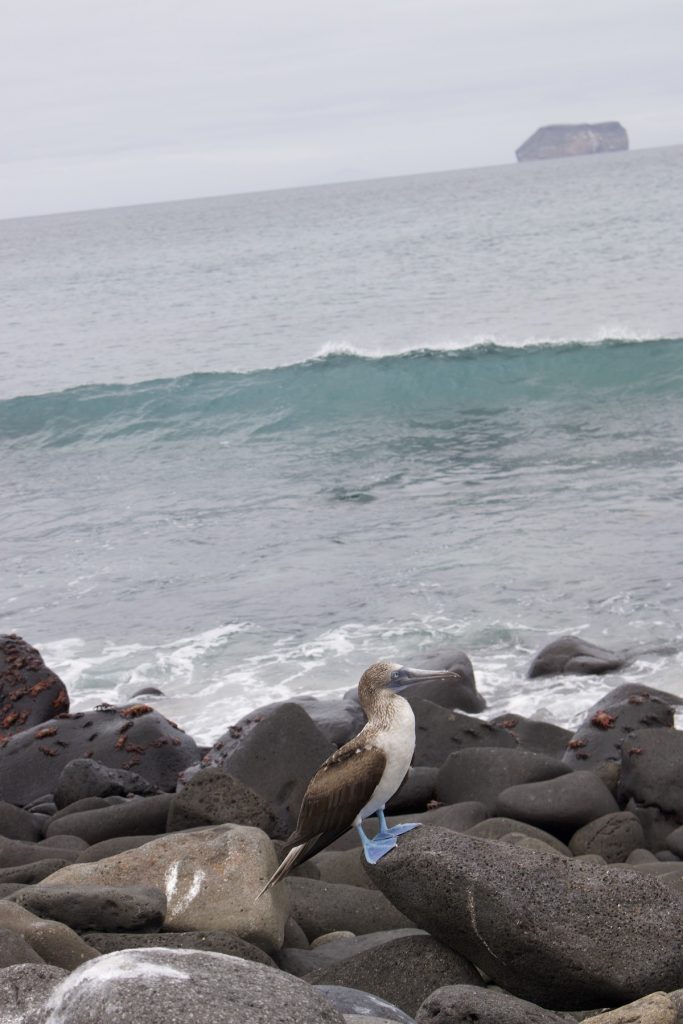 Look for land iguanas basking in the shade of opuntia cactus. They blend in with the scrubland remarkably well, offering great camouflage. The walkway leads back to the dry dock, where your boat will be waiting for you.
Snorkeling in North Seymour Island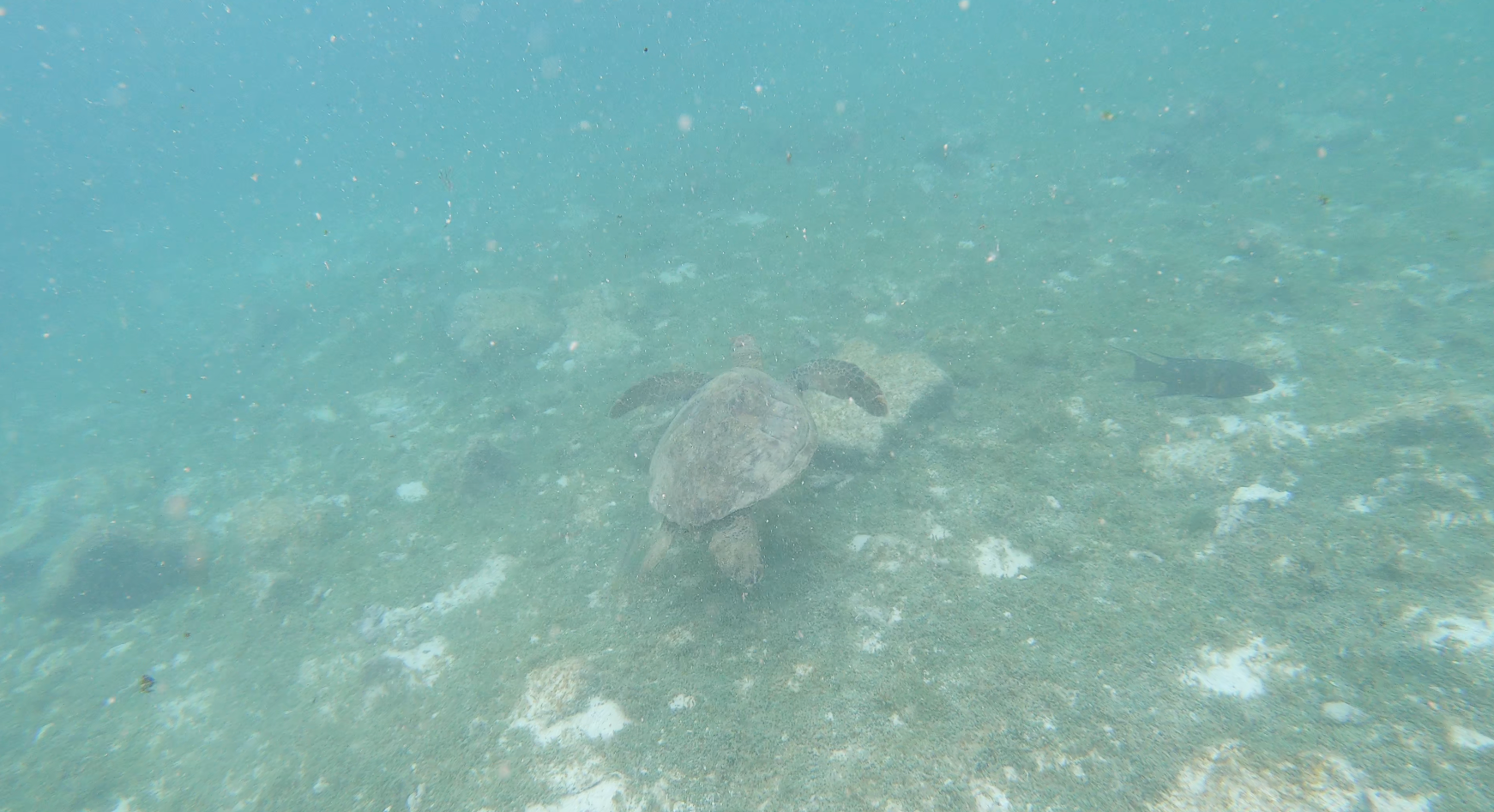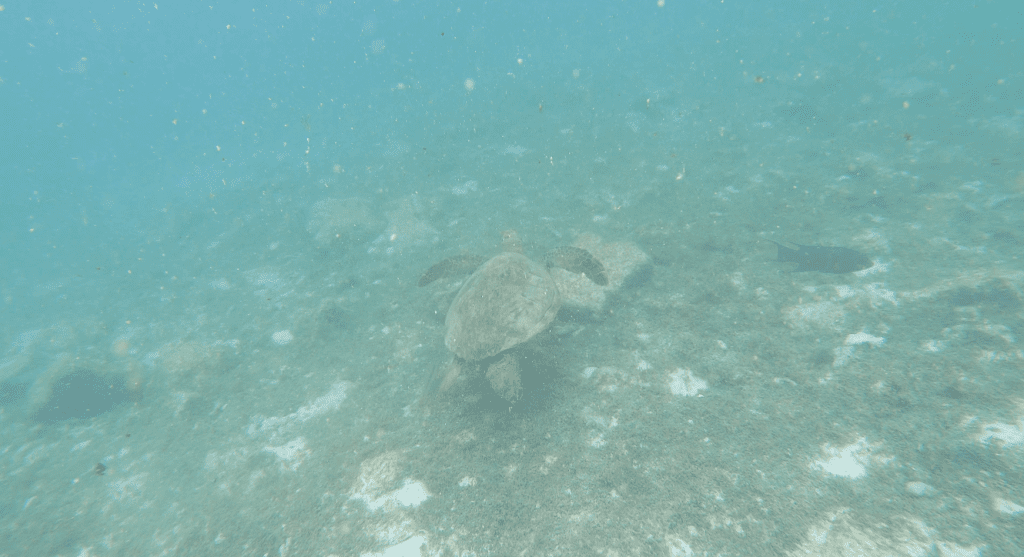 Snorkeling in the Galapagos Islands is never boring. While snorkeling is a favorite activity on practically every Galapagos island, North Seymour is acknowledged as one of the greatest snorkeling and diving places in the Galapagos Islands. However, I can't say that snorkeling was good, Galapagos Islands have way better places for it e.g. Pinzon island.
Because of the upwelling phenomenon in the sea here, the water is cold and rich in nutrients, creating ideal circumstances for marine animals.
There are various snorkeling spots to choose from. Your naturalist guide will select the best one for the day based on the local conditions. The currents are normally not strong here.
Green sea turtles, sea lions, whitetip reef sharks, and a plethora of colorful reef species such as King Angelfish, Parrotfish, Hogfish, and Rays are among the underwater attractions of North Seymour. Sometimes lucky snorkelers can see Hammerhead or Tiger sharks cruising around.
Diving on North Seymour Island
Diving is also a popular activity on North Seymour Island. There are tour companies that offer diving tours and include North Seymour Island in their itineraries. The site is ideal for all levels of divers however, you should be aware that there are strong currents at times. While diving, you will see platform reefs with a diversity of species. 
Wildlife in North Seymour Island
A big permanent colony of blue-footed boobies makes it an excellent location for seeing their famed mating ritual (usually from June to August).

Magnificent and Great frigate birds build their nests in shrubs, expanding their crimson pouches to attract a female partner (the best month for this spectacle is June). See if you can tell the difference between the two species.

North Seymour is home to one of the Galapagos' greatest sea lion colonies.

Keep an eye out for Galapagos Land Iguanas, which blend in with the barren scrub.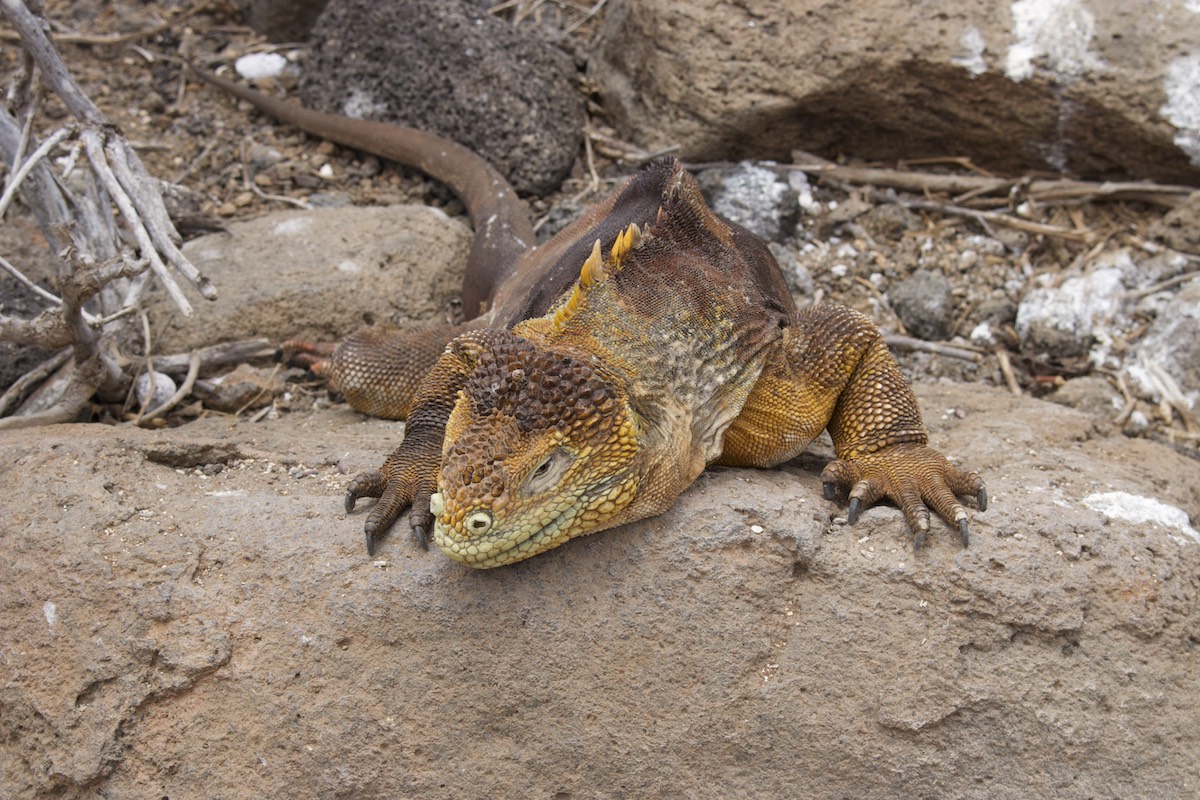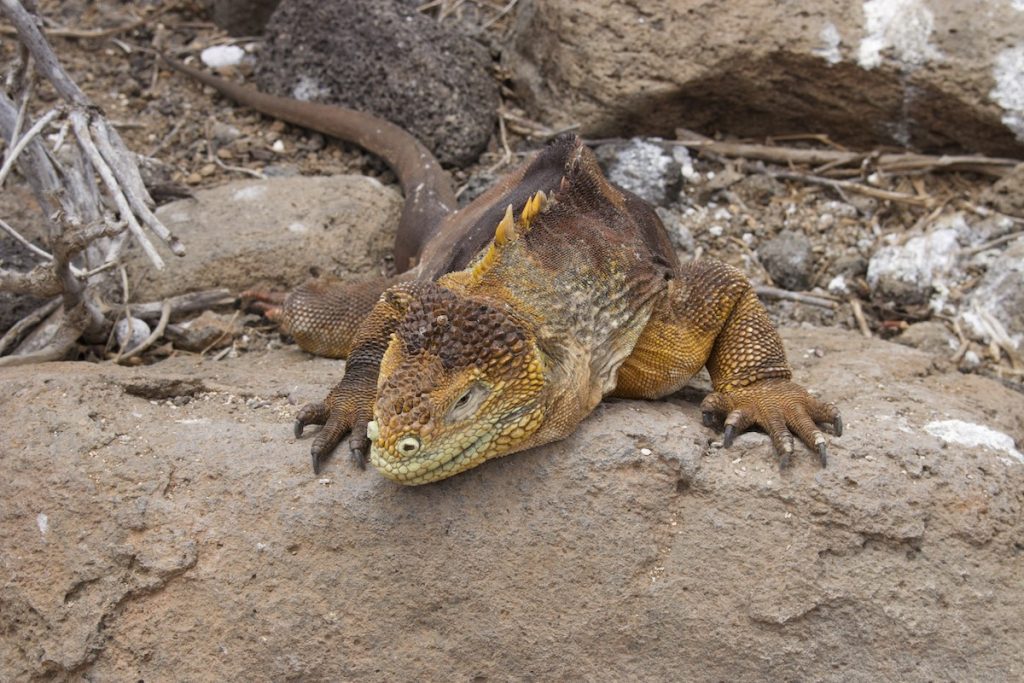 Snorkel among hundreds of vibrant Galapagos fish, sea lions, reef sharks, sea turtles, sting and manta rays, eels, and maybe hammerhead sharks.
Best Time to Visit North Seymour Island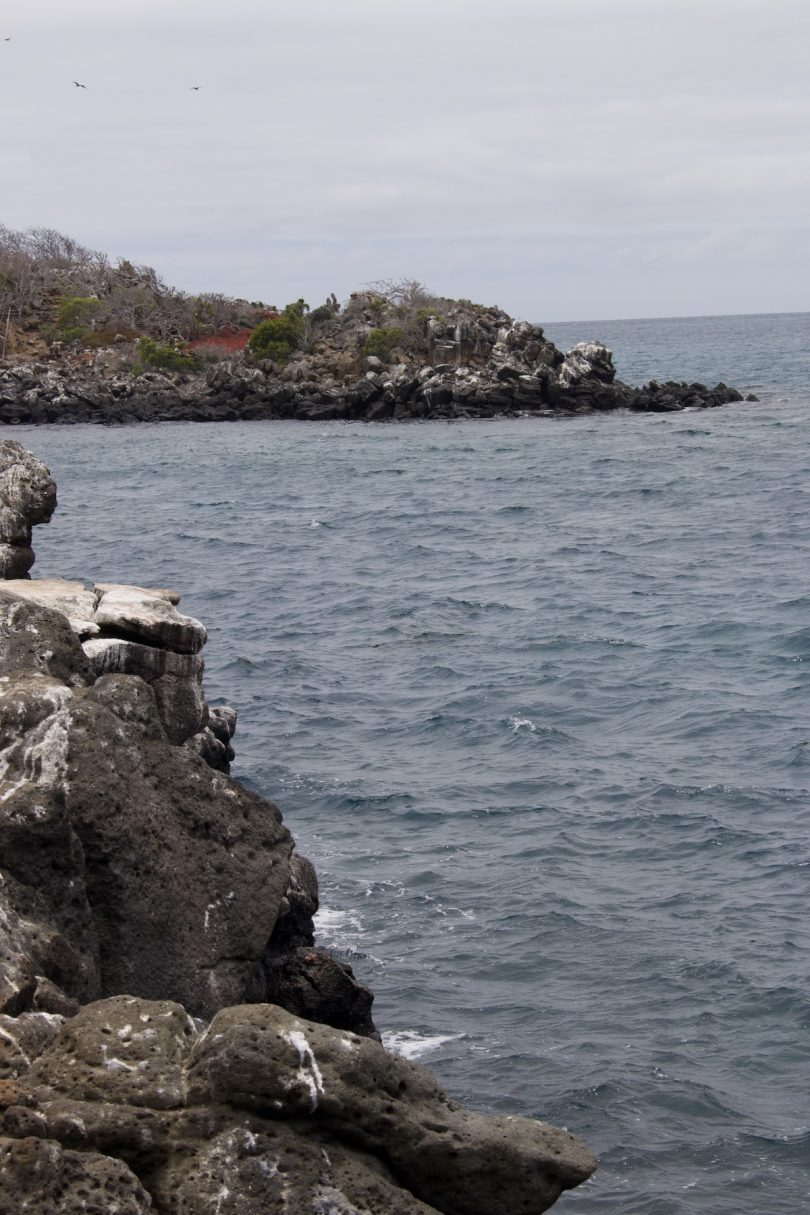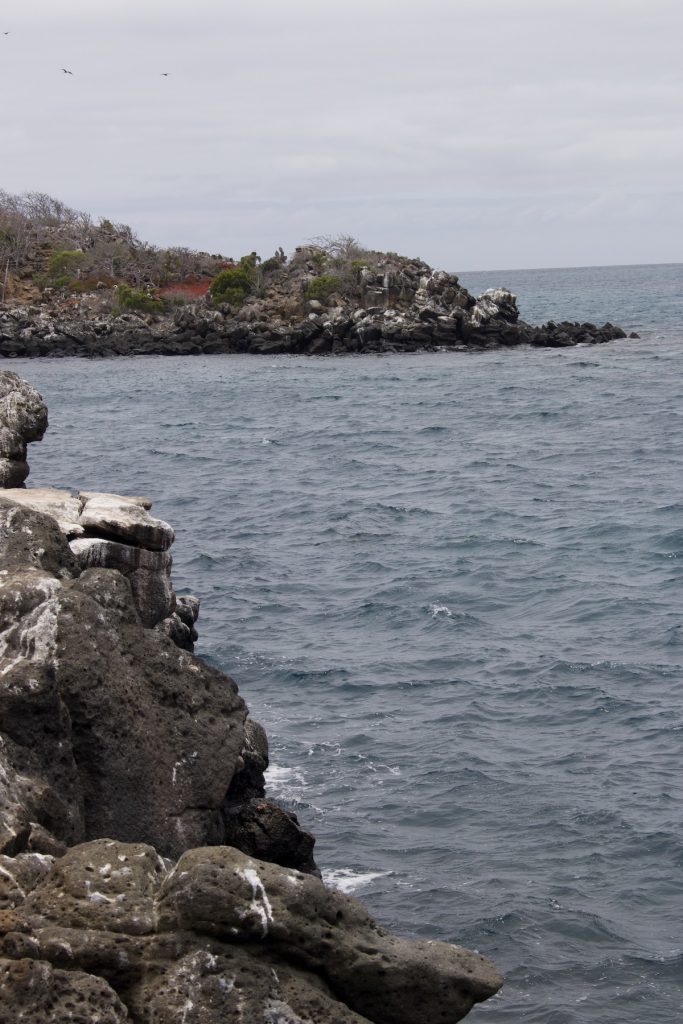 North Seymour Island is best visited at any time of year. If you like somewhat milder temperatures, you should choose Galapagos Islands cruises or Galapagos land-based choices between June and September, when the weather is a few degrees cooler than the rest of the year.
January through May may be the ideal time to visit North Seymour Island if you don't mind warmer and wetter weather. North Seymour Island weather does not vary significantly throughout the year, so any time is fine.
In terms of fauna, the ideal time to visit North Seymour Island is in June if you want to observe the fascinating courting dance of the blue-footed boobies and the majestic frigate bird's puffy crimson pouch. Keep in mind, that tours might be booked in advance because North Seymour is one of the top places to visit in the Galapagos Islands.
Bottom Line
When planning your vacation to the Galapagos, make sure to include North Seymour Island. This little island provides something for everyone, both on land and on water. It is not only one of the greatest islands for viewing enormous colonies of sea birds, but it also offers an excellent snorkeling experience.