Pinzon Island, located in the Galapagos Archipelago, is a charming tiny island with white sandy beaches and clear blue seas. This island paradise is also an excellent diving location where you can swim with schools of fish, dolphins, sea turtles, and eagle rays. Experienced travelers highly recommended us Pinzon Island for snorkeling so we checked it (spoiler: it's the best place to snorkel on Galapagos Islands indeed). Add this tour to your Galapagos bucket list.
It is the twelfth biggest Galapagos island, also known as Duncan Island. The island is located in the archipelago's geographic center and has several notable geological characteristics. On one side, there are sheer rock formations, while on the other, there are virgin sandy beaches.
Despite its central location, it remains rather remote and receives far fewer visitors than other islands in the archipelago, particularly the central islands. The island has a total size of seven miles square (18 kilometers square) with a maximum elevation of 1502 feet (458 meters).
Activities on Pinzon Island
The major activity on Pinzon Island is snorkeling, and if you're lucky, you could get to snorkel alongside penguins, which is a very tempting prospect for Galapagos tourists.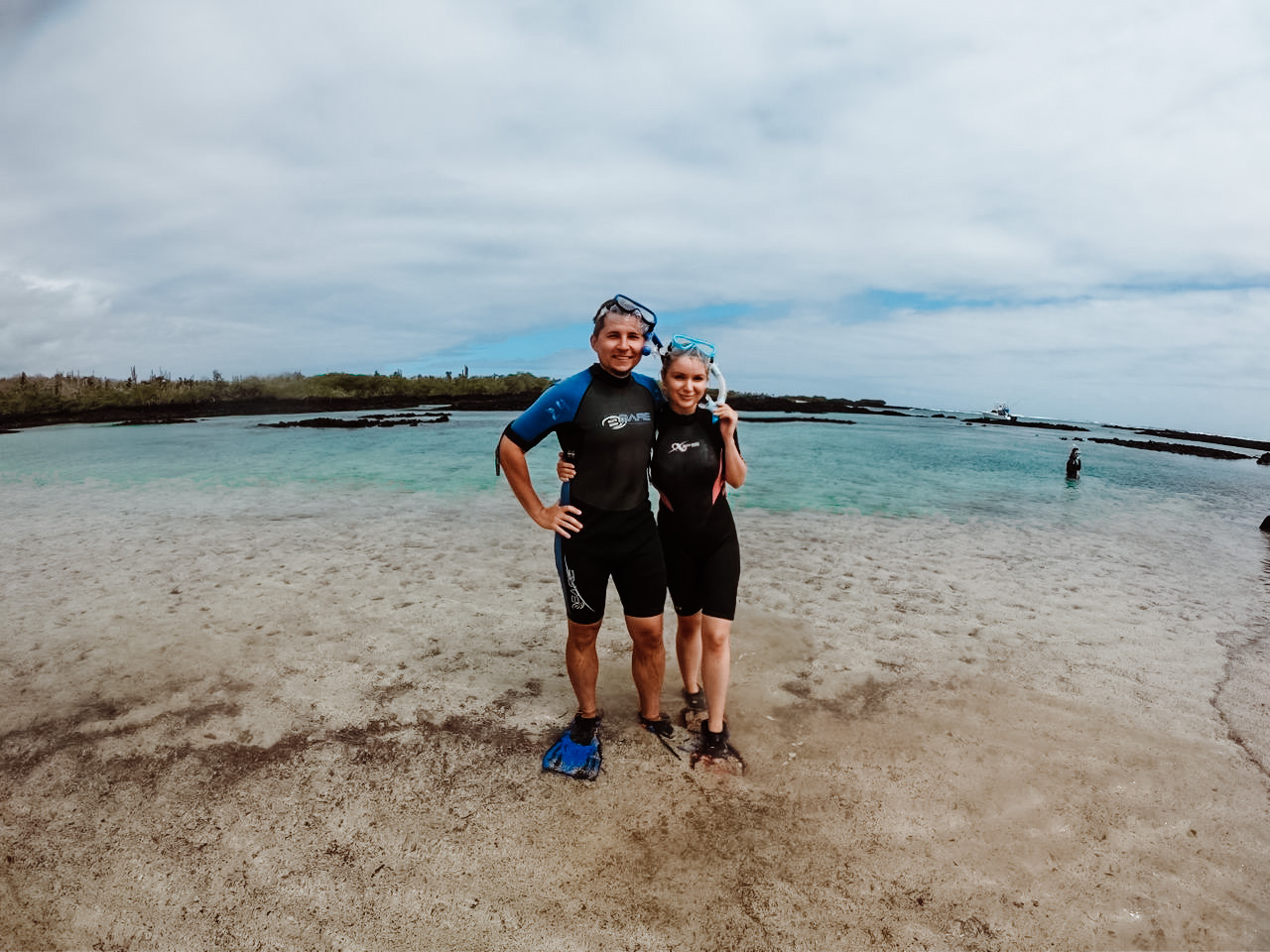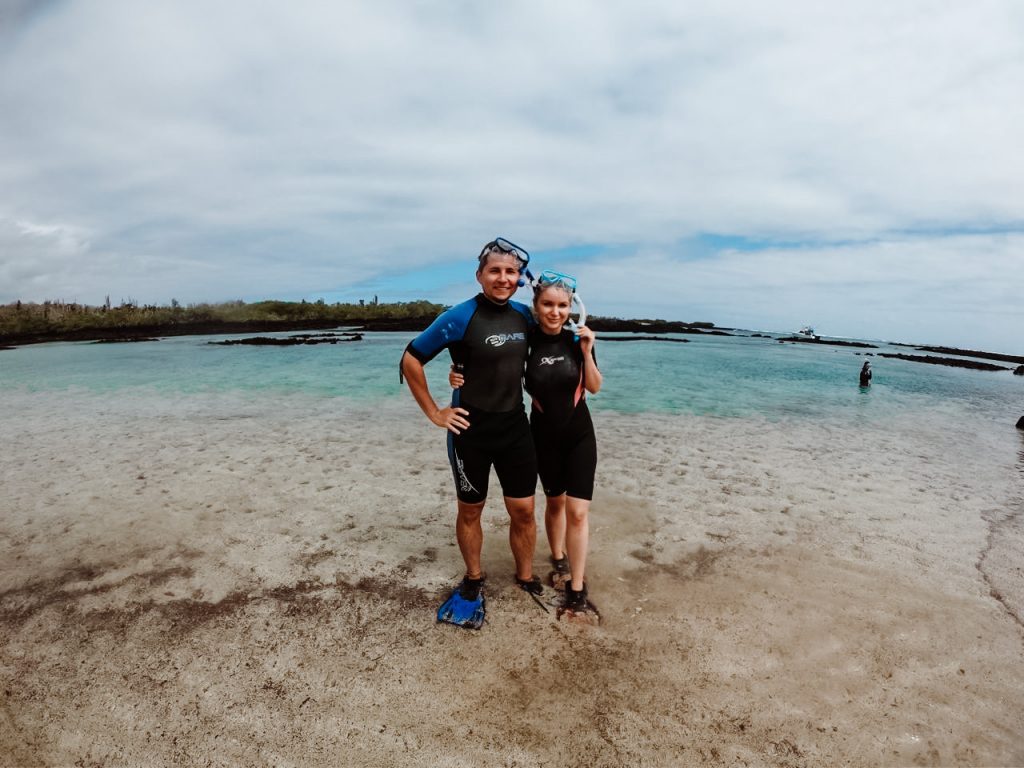 Landings on the island are uncommon, and when they do occur, they are wet landings due to the lack of infrastructure on Pinzon Island. Some day trips on the island offer beach leisure time. 
Pinzon Island is included on very few Galapagos cruise itineraries. Diving is also nice near this island at the maritime Galapagos visitor site, and a few liveaboard vessels may include it on their itineraries.
How to Get to Pinzon Island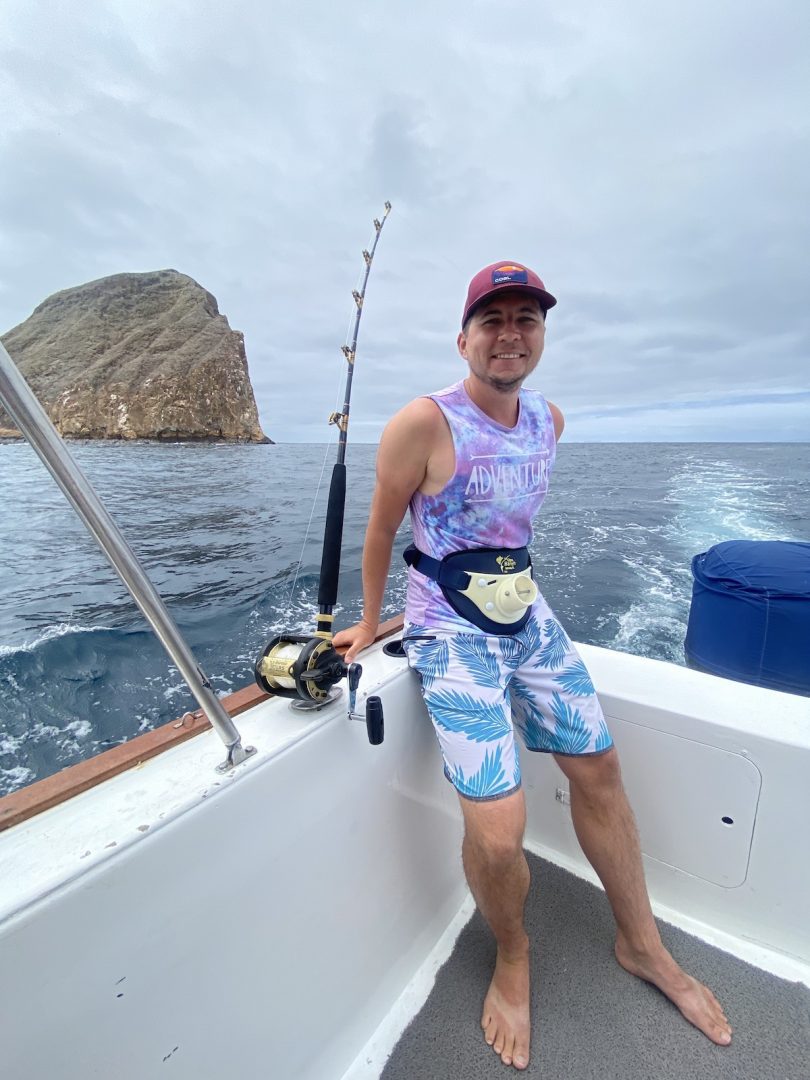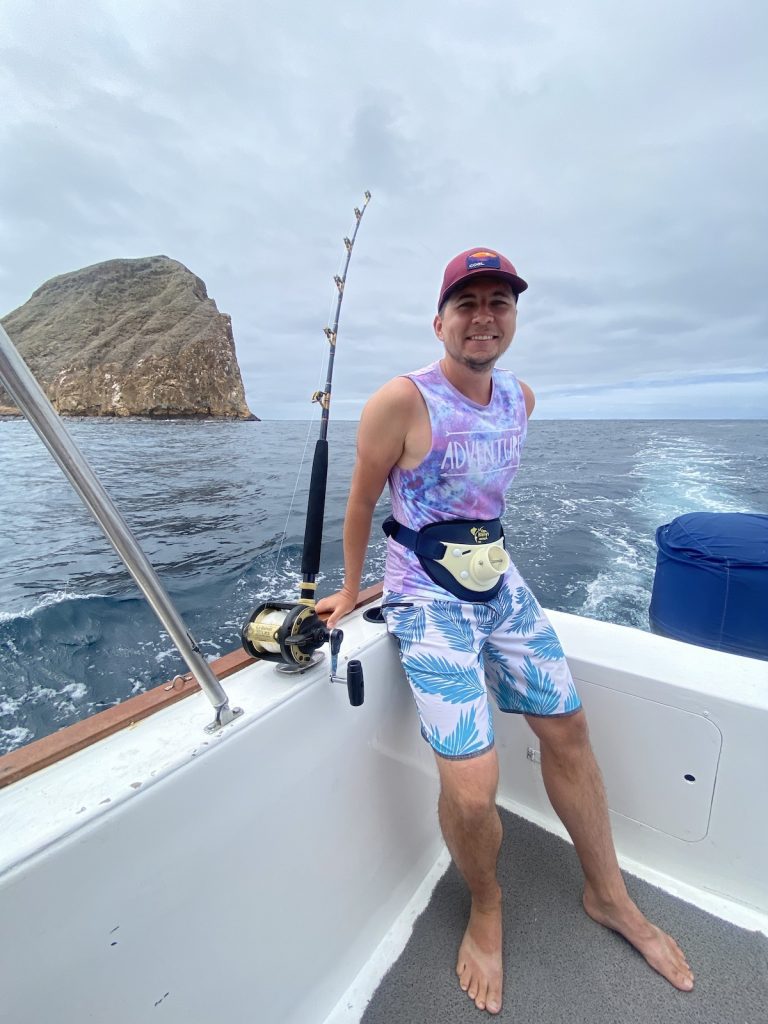 Some Galapagos Island cruise companies include a stop on or near Pinzon Island as part of their itinerary. However, this is relatively exceptional, which is unexpected considering the island's central location. We took a land-based tour in the local agency in Puerto Ayora. The captain allowed me to do some fishing while getting to Pinzon Island (no catch).
A number of travel operators operate day trips to the seas near Pinzon Island. A popular day activity, for example, is snorkeling on open seas in one of the island's big yet protected bays.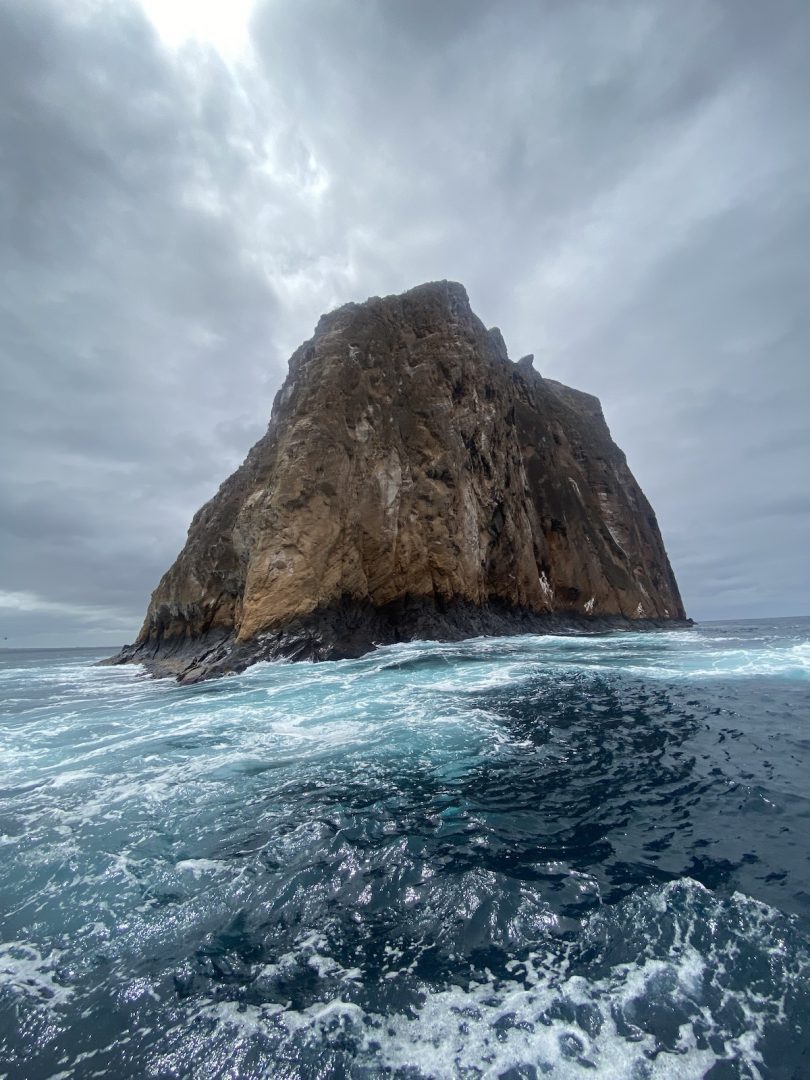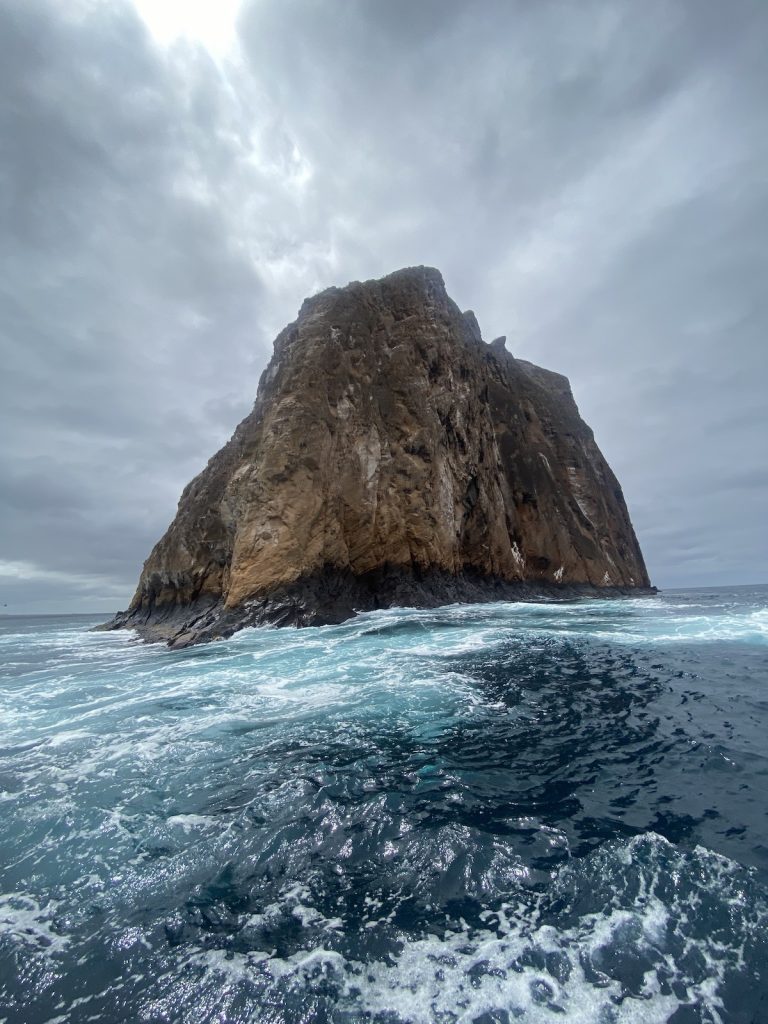 Swimming alongside penguins without causing disturbance to these animals is advertised as a thrilling alternative for Galapagos tourists, particularly those on land-based Galapagos trips. Tours go from Santa Cruz Island and often run all day, including a stop at Pinzon Beach at the base for some fantastic snorkeling and relaxing.
Trip to Pinzon Island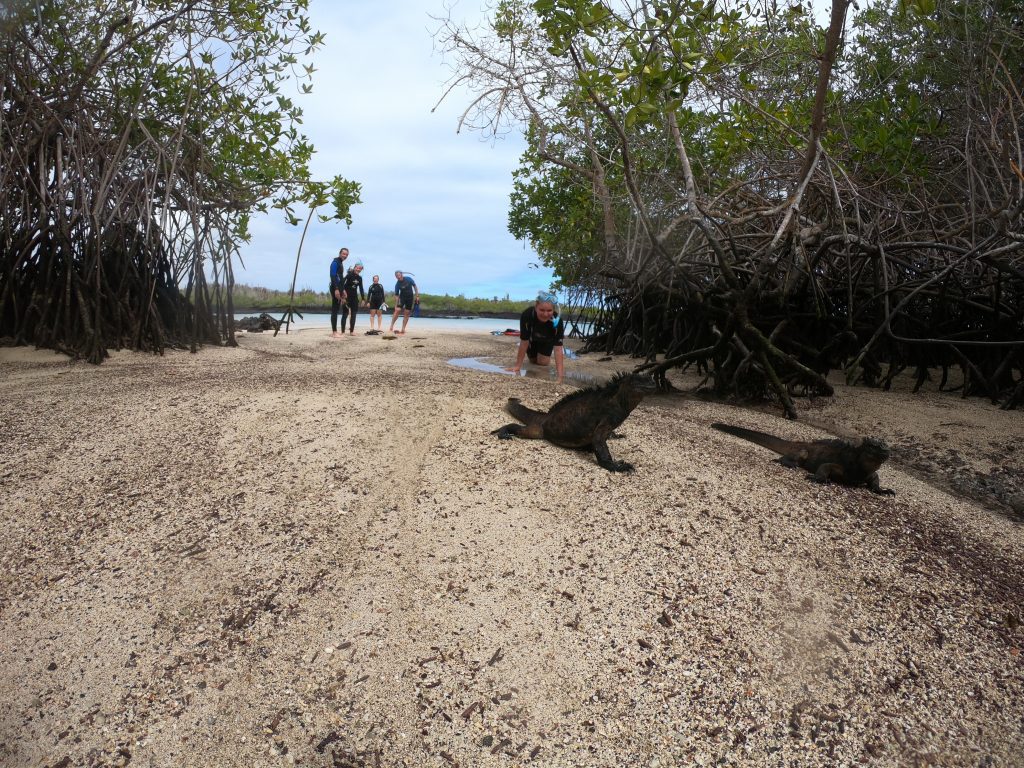 We booked a Pinzon Island Tour for $145. It is a day tour from Santa Cruz Island and we chose to combine it with a trip to La Fe beach.
When we arrived at our first stop, Penguin Bay, we had the good fortune to witness local Galapagos and white-tipped sharks. It was pretty scary! Our guides are nice though and they kept us well-informed about the wildlife in the area.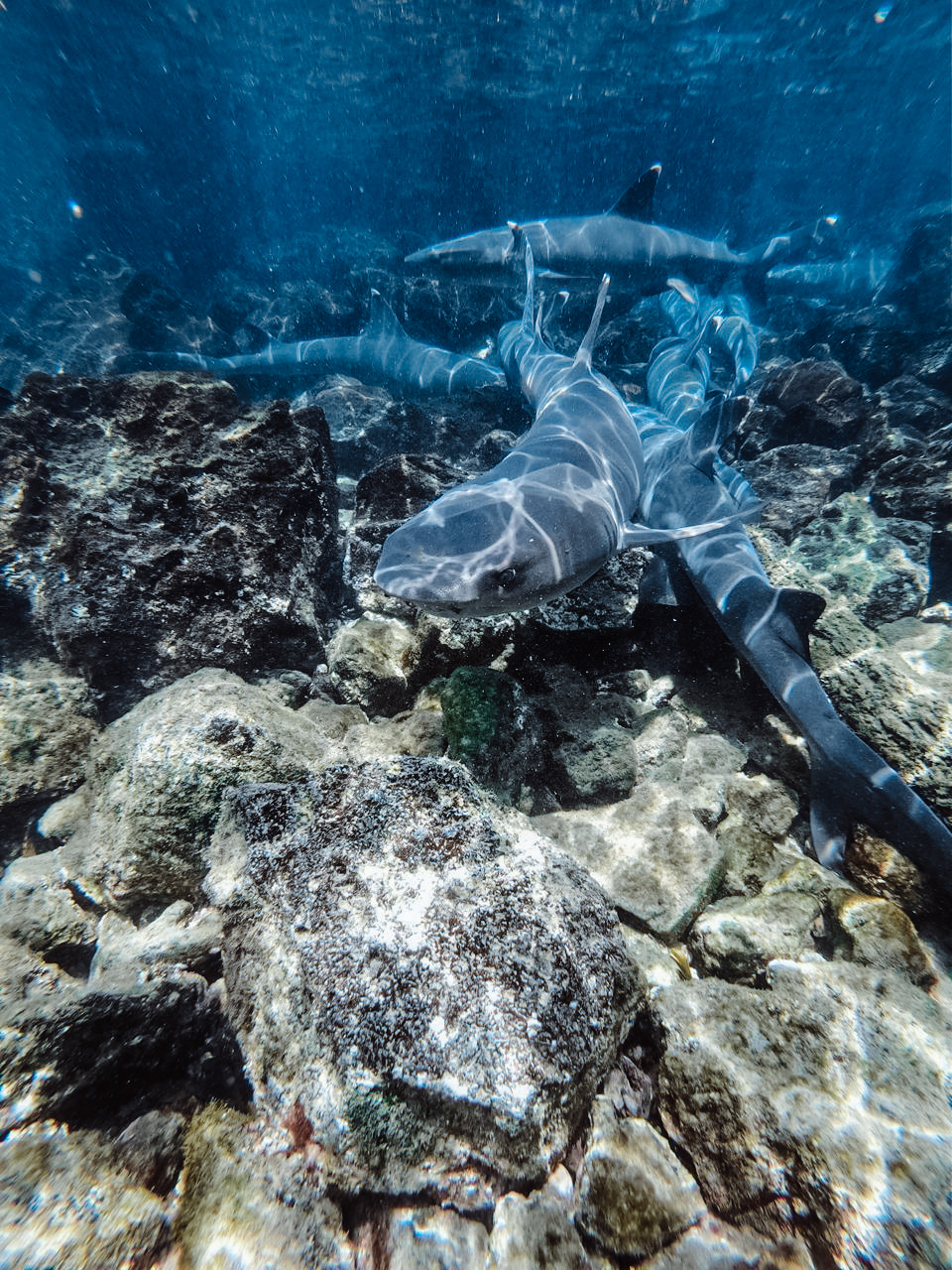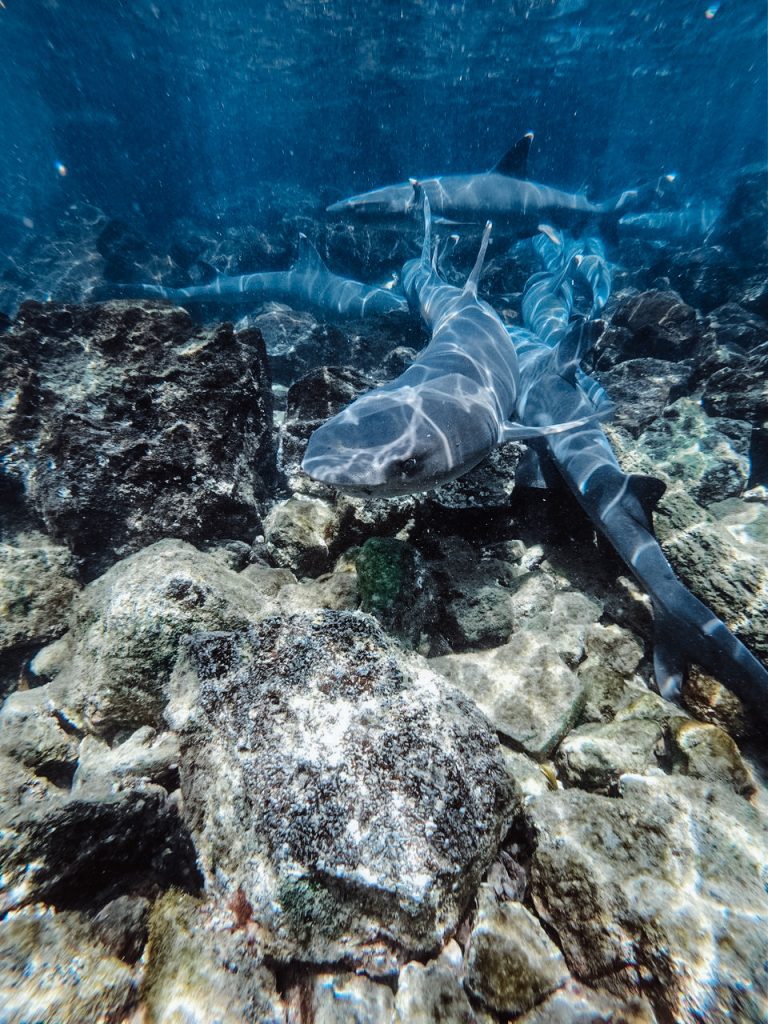 We watched the sea turtles and penguins without bothering or pursuing them. Because of the sharks, there were no sea lions to be seen. Only when the water temperature falls do penguins appear.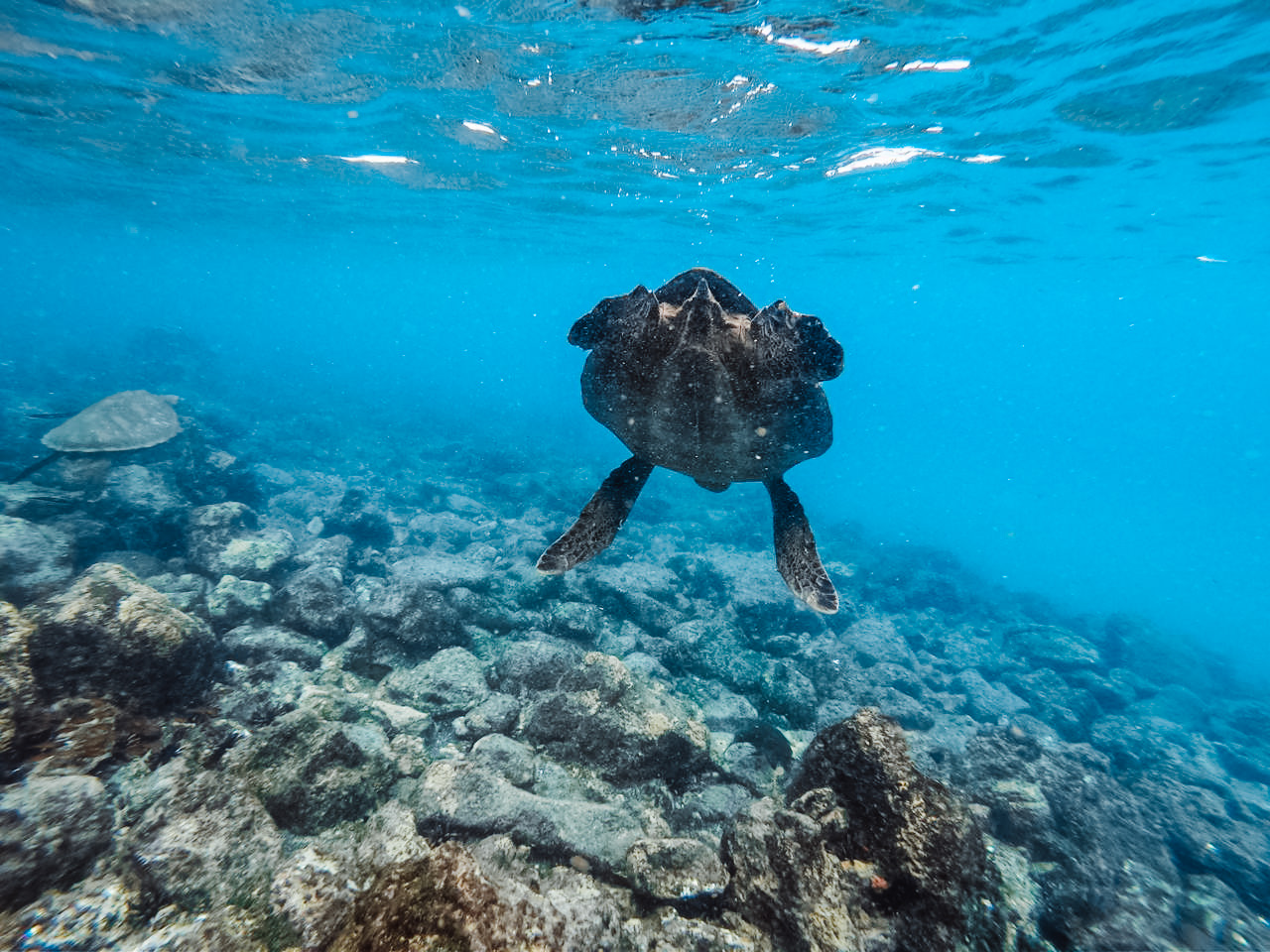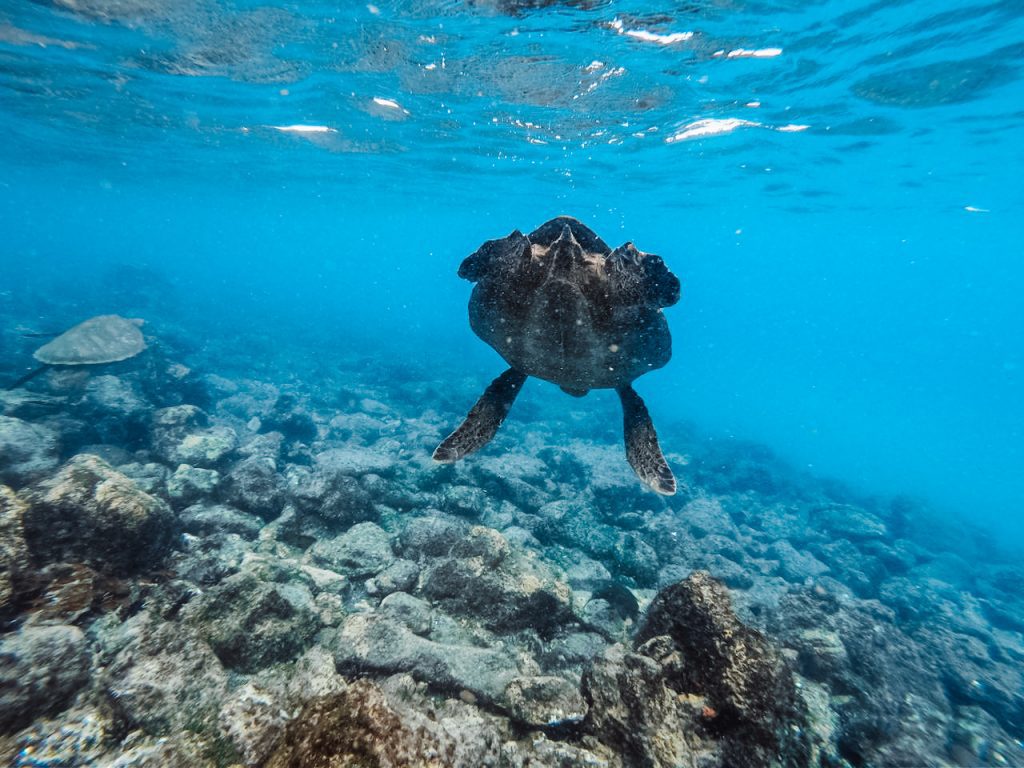 After our excursion to Pinzon, we made our way to "Roca sin nombre," a 20-meter-long creation in the middle of the ocean. Sea lions, lava gulls, and blue-footed boobies were also present on the site. We were also asked to witness a cane fishing demonstration.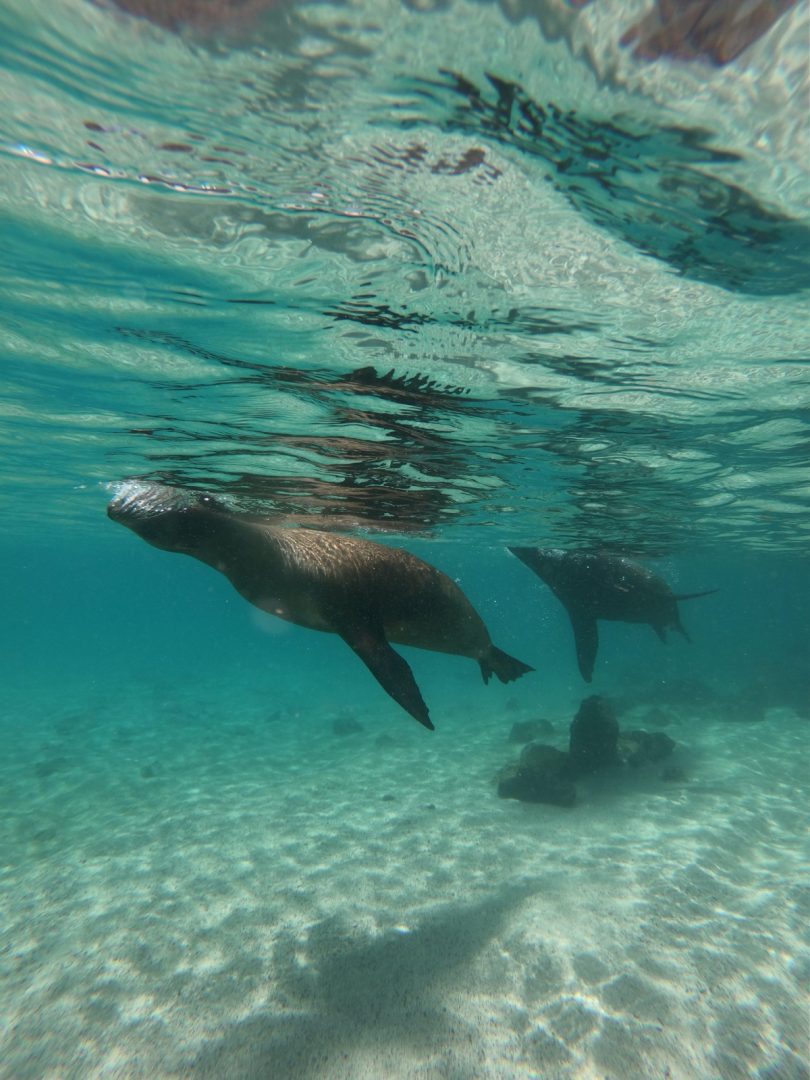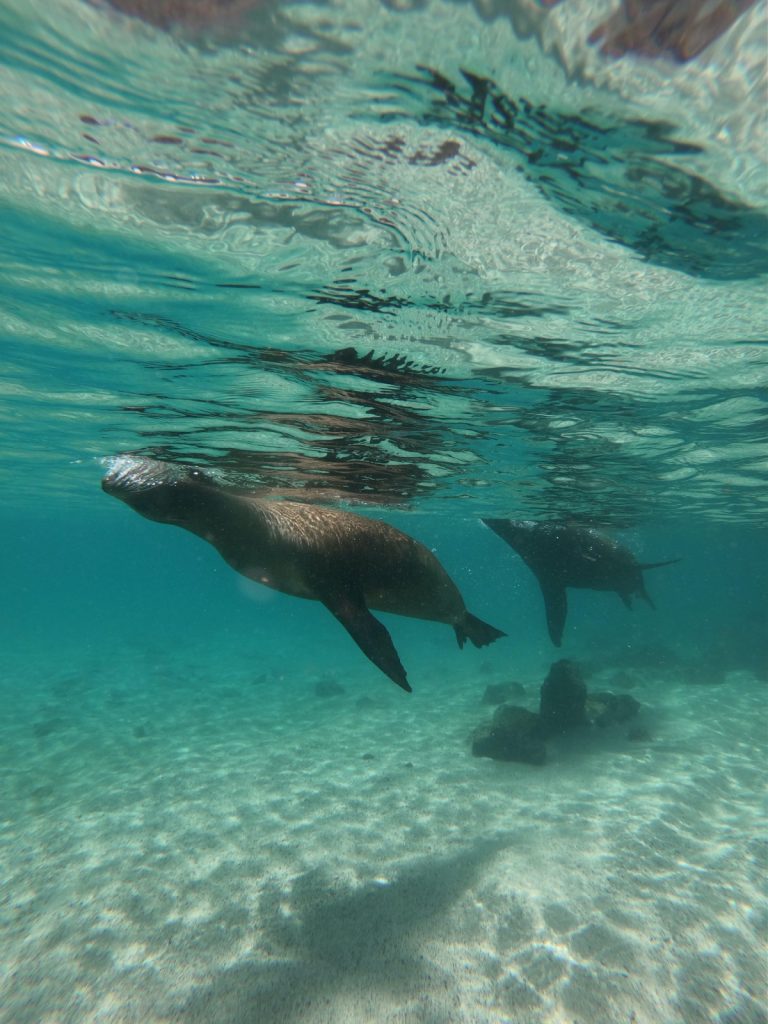 Since our tour is combined with a visit to La Fe beach, we were able to enjoy snorkeling with sea turtles on this wonderful beach. Depending on the permission your boat has, you might stop by here before or after visiting Pinzón Island.
Best Time to Visit Pinzon Island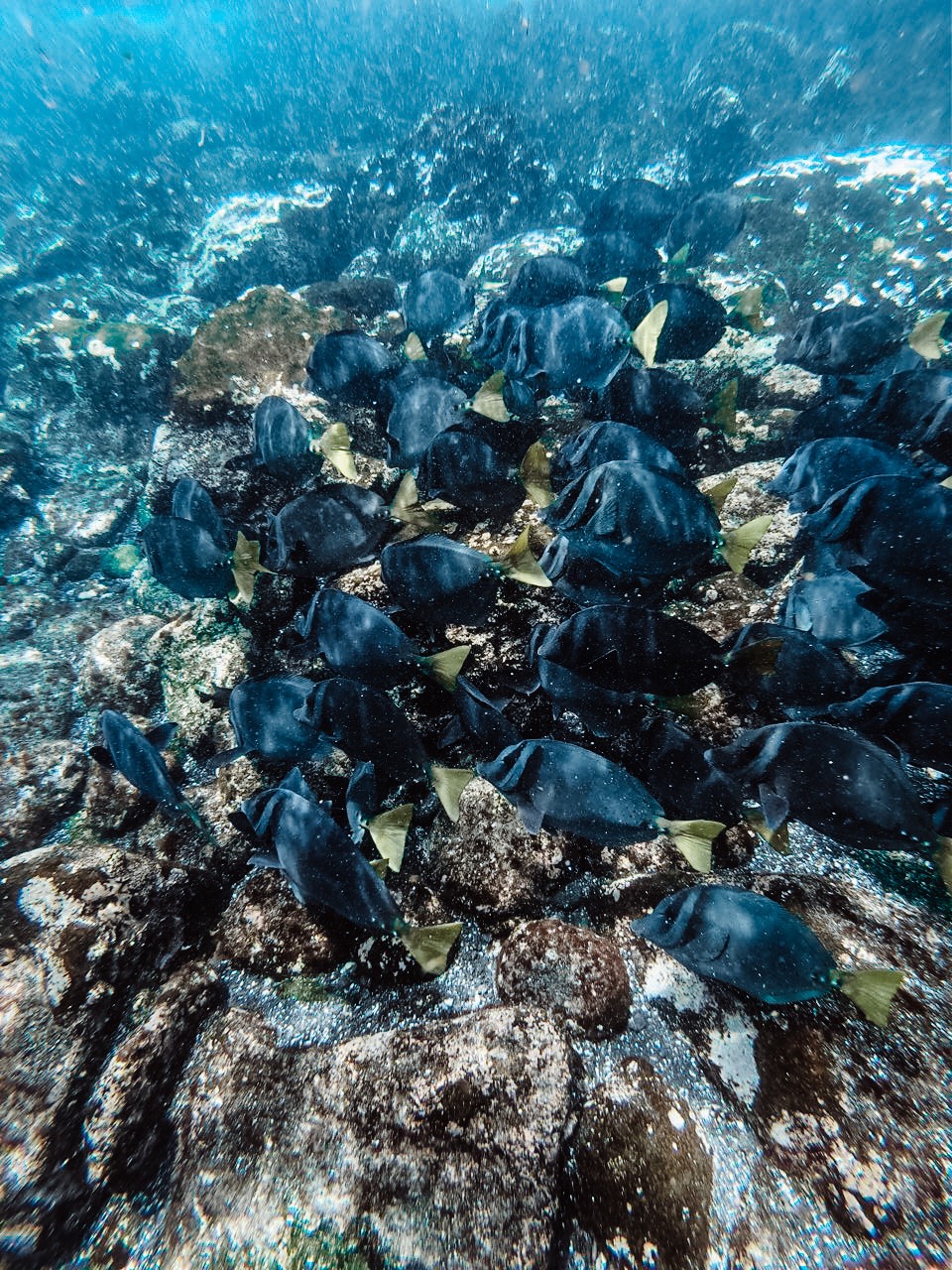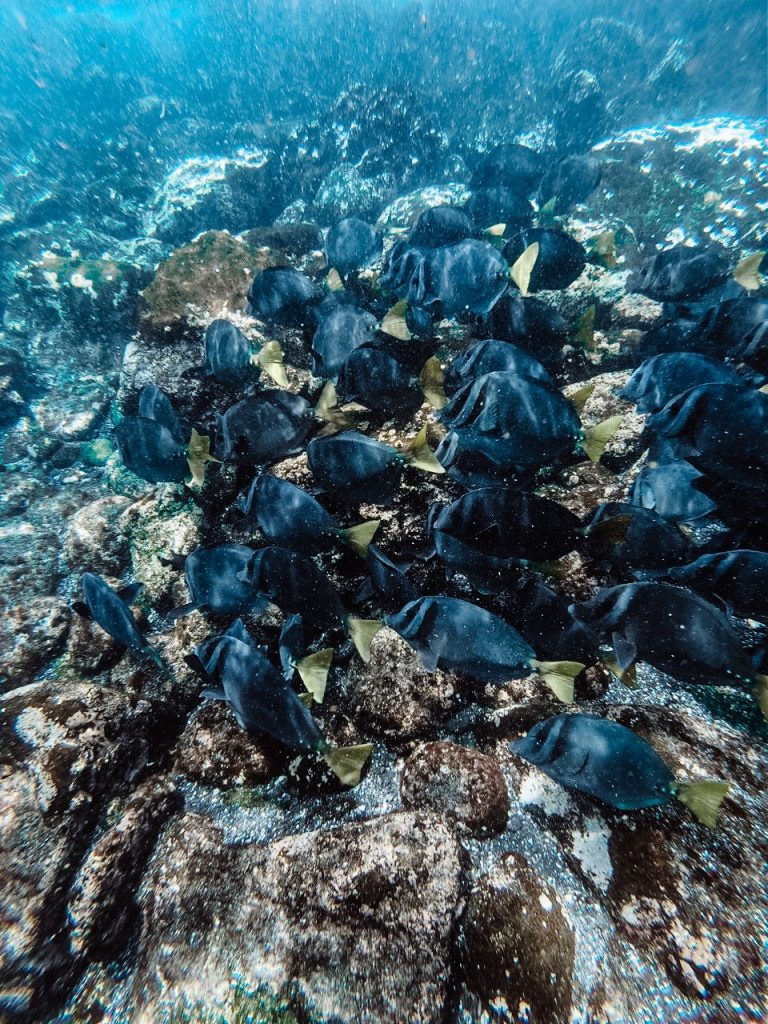 Because there are few visits to Pinzon Island and most are water-based (e.g., snorkeling), understanding the weather and currents at different times of the year is beneficial.
The temperature is warmer from December to May, and this warms the seawater, making snorkeling more comfortable. The waters might be somewhat colder from June through November. This is due to the arrival of the Humboldt Current from Antarctica.
While cooler temperatures make snorkeling less appealing, the oceans become more active as the current brings a large number of nutrients to the waters surrounding the Galapagos Islands. This suggests that visiting at any time of year has advantages and downsides.
There are no notable changes in the types of species that may be viewed at different seasons of the year, thus visiting Pinzon Island at any time is a good idea. You might escape rougher waves by avoiding the months of August and September.
Wildlife at Pinzon Island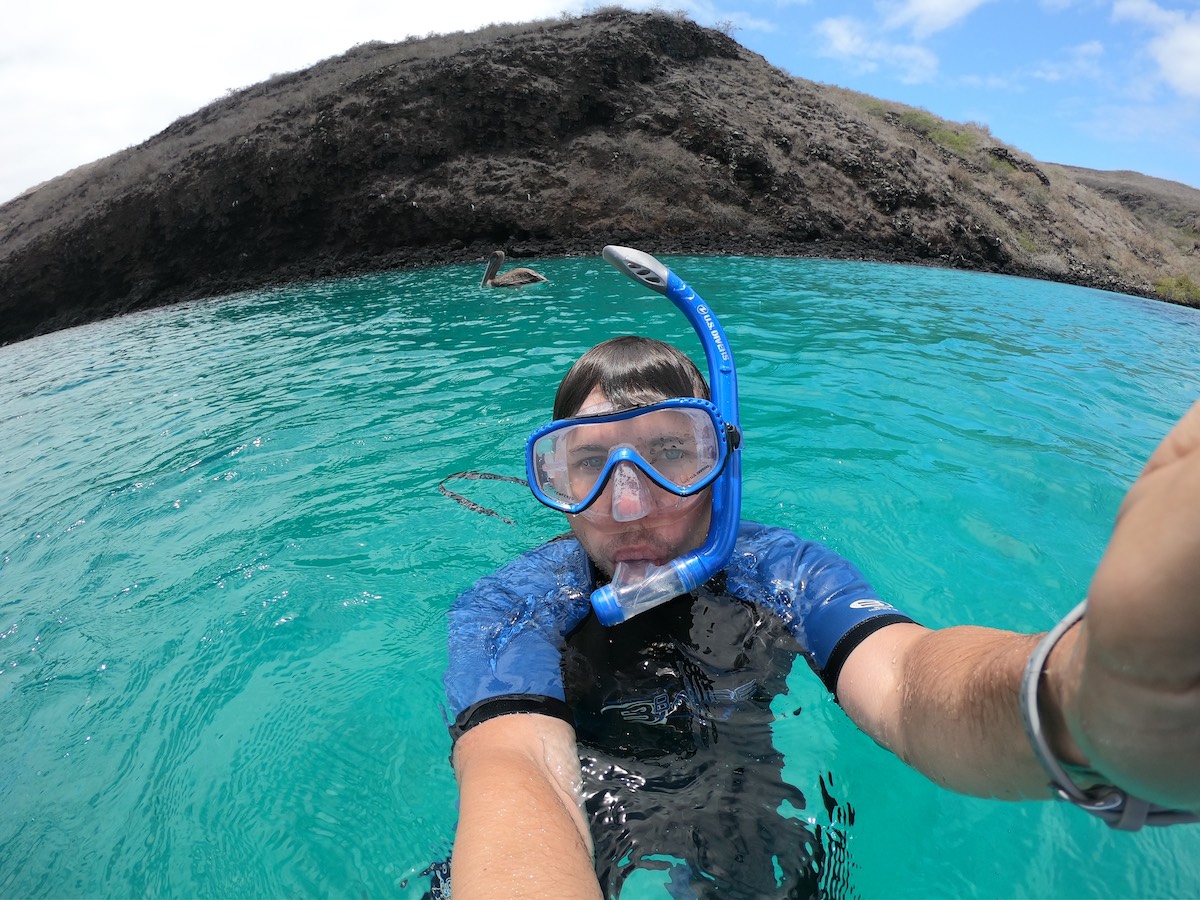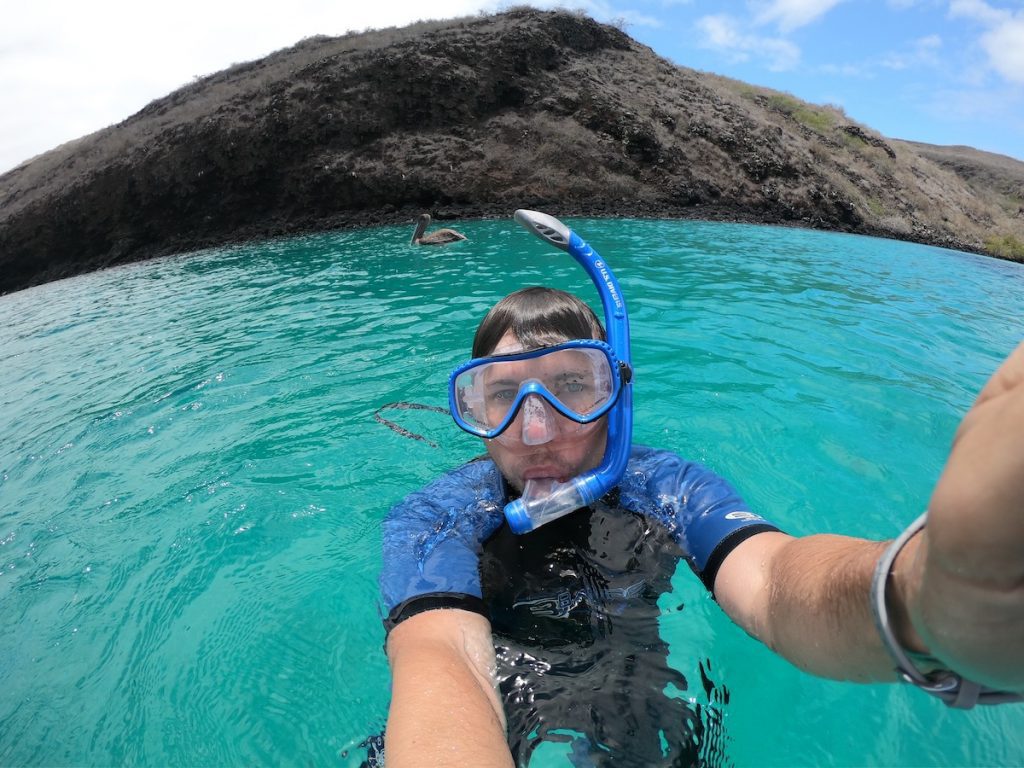 The primary attraction on Pinzon Island is a marine visitor site located to the south of the island. No Name Rock is the name of this location. Underwater, a variety of creatures, including the hammerhead shark, Galapagos sharks, rays, and sea turtles, may be seen. Dolphins have been spotted swimming in this region on occasion.
Pinzon Island is a must-see for tourists since it is packed with wildlife. The Galapagos Tortoise and a sizable colony of sea lions live on the island. A number of tropical bird species, including pelicans, boobies, vermillion flycatchers, short-eared owls, and Darwin's finches, consider the island as their home as well.
Due to its humid climate, Pinzon Island lacks the Scalesia and Palo Santo trees, two of the most famous Galapagos trees. Instead, a special variety of Daisy trees may be found on the island. The majority of the island, however, is arid and devoid of vegetation.
Bottom Line
Pinzon Island is a great place to visit so make sure to add this to your itineraries. Be aware though that not all cruises include Pinzon Island on their scheduled trips so if you want to visit this attraction, ask ahead of time.
If you plan on doing land-based tours, there are several tour companies that offer Pinzon Island day tours.