The Pululahua volcano is about 30 minutes drive away from Quito. It is on the Calacali-Los Bancos highway which is the same road from La Mitad del Mundo.
The Pululahua Geobotanical Reserve is the first National Park. It is a large landscape covering 13,000 hectares.
It is a natural refuge for different kinds of animals, plants, and insects, as well as the home of a small population that discovered good agricultural land inside its crater.
It is Ecuador's sole protected area classified as a "Geobotanical Reserve." There is a wide range of birds, animals, and exotic-looking insects, with over 2000 kinds of Andean flora in this reserve.
Its unique geology and volcanic history explain a lot about why it exists. Aside from the vegetation that grows on the slopes and ravines, the reserve protects something unique in the world: a volcanic caldera inhabited in the middle of the world.
How to Get There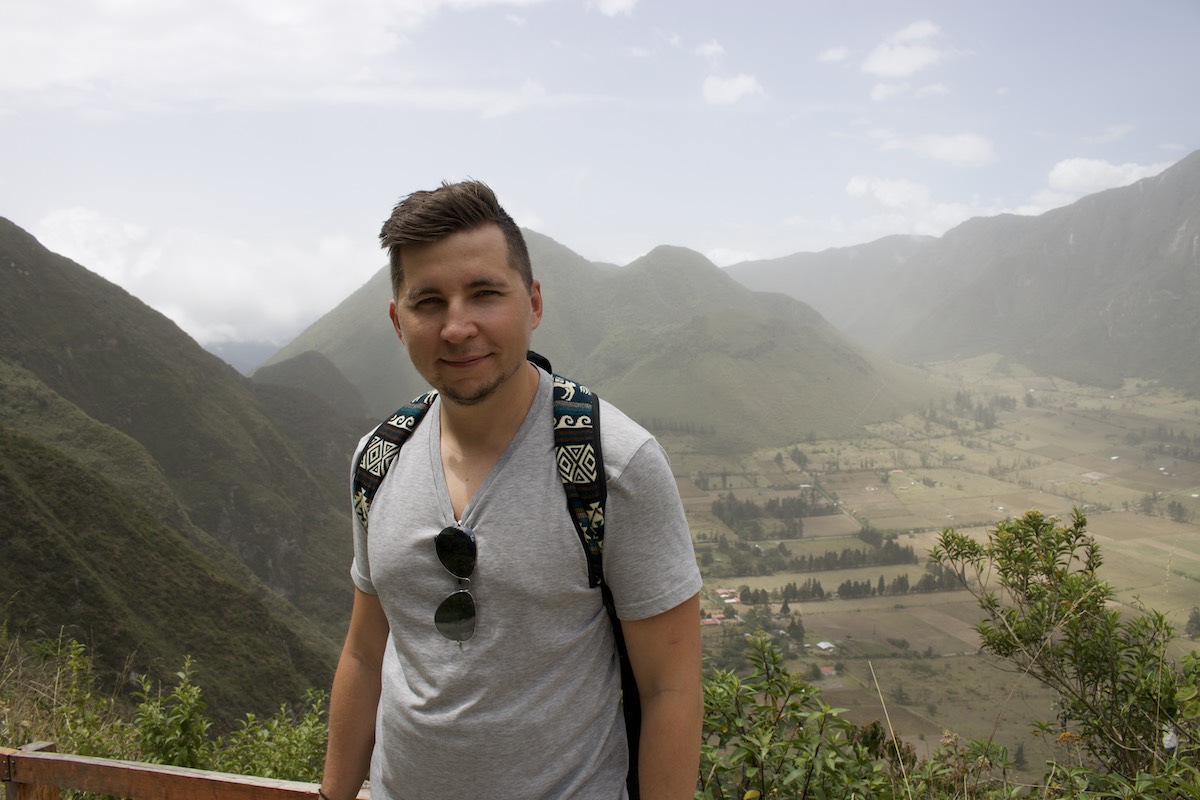 By Car
If you are coming to Pululahua Geobotanical Reserve using a private car, you can get to the location via the Quito – Calacalí highway.
Take the Quito-Calacali route from Quito, which is 4.5 miles (6 kilometers) from the "Mitad del Mundo" statue. There is a petrol station in this region in Caspigasi; take a diversion to the right and proceed 1.2 kilometers to the "mirador."
By Bus
Take a Metrobus from Quito to any of the stops on Avenida la Prensa and Avenida América until you reach the Ofelia station.
Change to the Mitad del Mundo (Middle of The World) – Kartódromo feeder from here. Jump off at Mitad del Mundo, where you may rent a pickup (camioneta) to drive you up to Ventanilla overlook or into the crater town.
By Taxi
If you do not have a car, taking a cab is the fastest way to get to Pululahua Geobotanical Reserve. A one-way trip may cost you around $30 from Quito.
Entrance Fee to Pululahua Geobotanical Reserve
There is no entrance fee to go inside the reserve. You only have to register at the ranger's station. 
Trekking in Pululahua Geobotanical Reserve
There are various trekking circuits, one of which is to descend from the viewpoint via a well-marked trail, a path that gives stunning panoramas, and from which you can go hiking or mountain biking on two hills, Pondoña and Chivo, inside the crater.
The Moraspungo entrance, 5 minutes from Calacali, leads to the "El Viento" route, named for the powerful breeze that blows across the area. It is a simple path that is fun for everyone.
Lastly, you can proceed towards Fog from within the crater. There is a 20 km drop full of excitement and 4 hours of tremendous adventure in what is known as "El Infiernillo" in the Guayallabamba river basin for adventure bikers.
Attractions in Pululahua Geobotanical Reserve
Pululahua Crater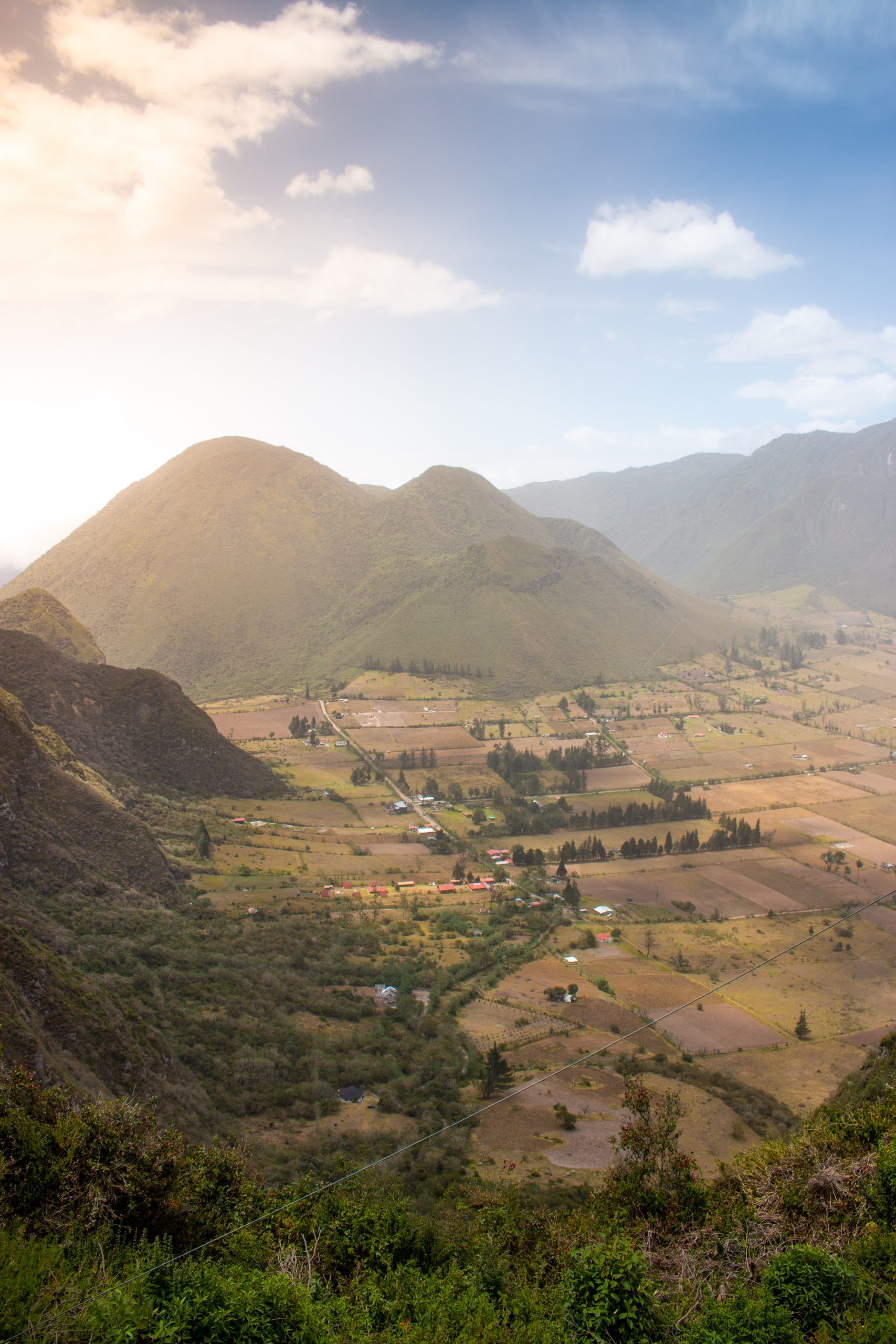 The volcanic crater is the major attraction of the Pululahua Geobotanical Reserve. The crater, shaped like a horseshoe, opens up to the north, where the Blanco River flows out into Guayllabamba. This structure is the result of the volcano's magma flow draining during the last eruption, 2,450 years ago.
The caldera slopes climb up like mountains, offering a protective barrier from the outer world. The flat and rich terrain inside the crater is ideal for agriculture and can support a wide range of crops.
El Chivo and Pondoña Peaks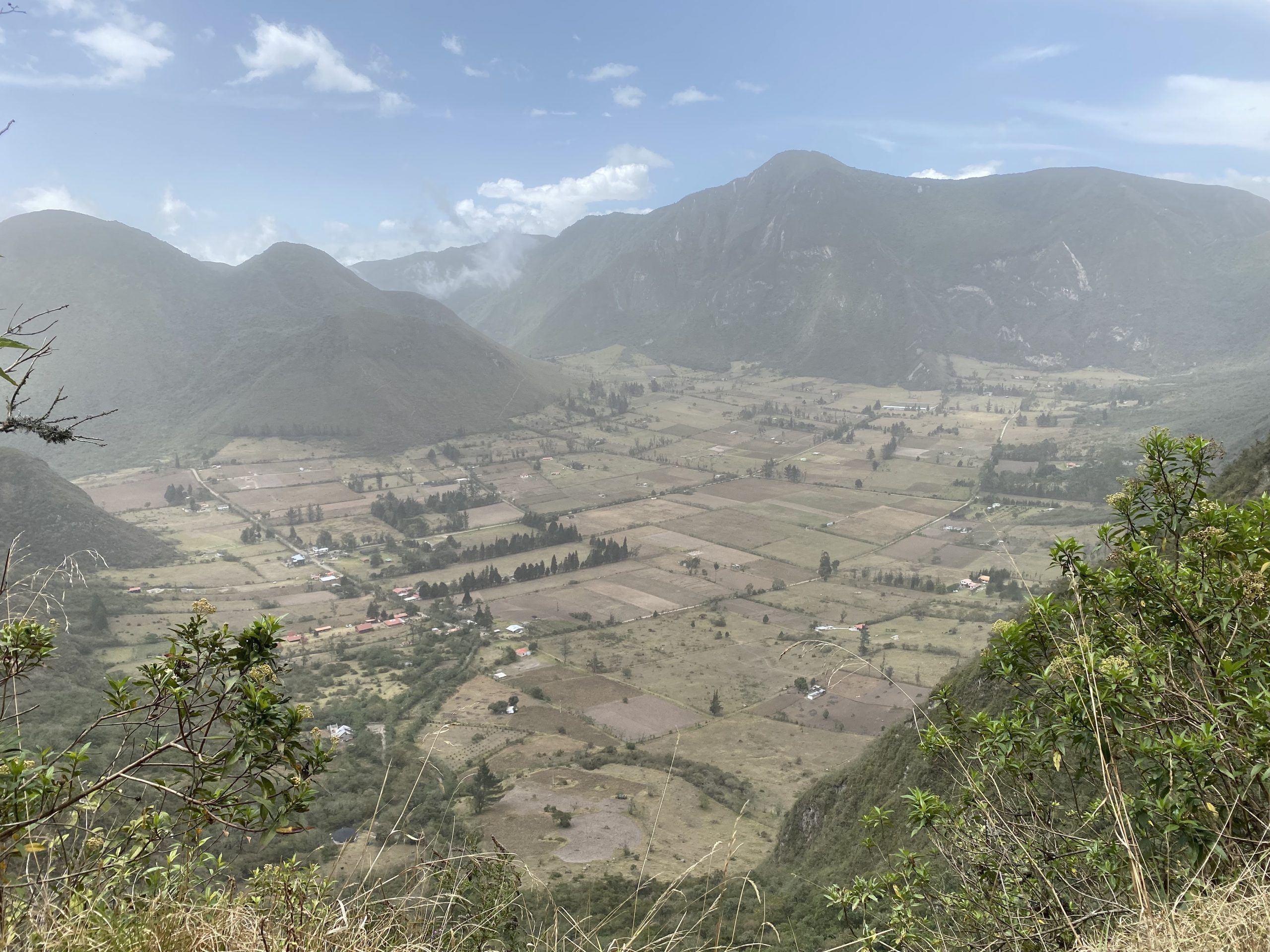 El Chivo is located in the northeastern portion of the Pululahua volcano and is 2,698 meters above sea level. On the other hand, Pondoña, at 2,975 meters, is more central.
Both are volcanic dome summits with hiking paths to the tops of them. In addition, there are thermo-mineral water springs in the Bucal region beneath the Pondoña dome.
Ventanillas Lookout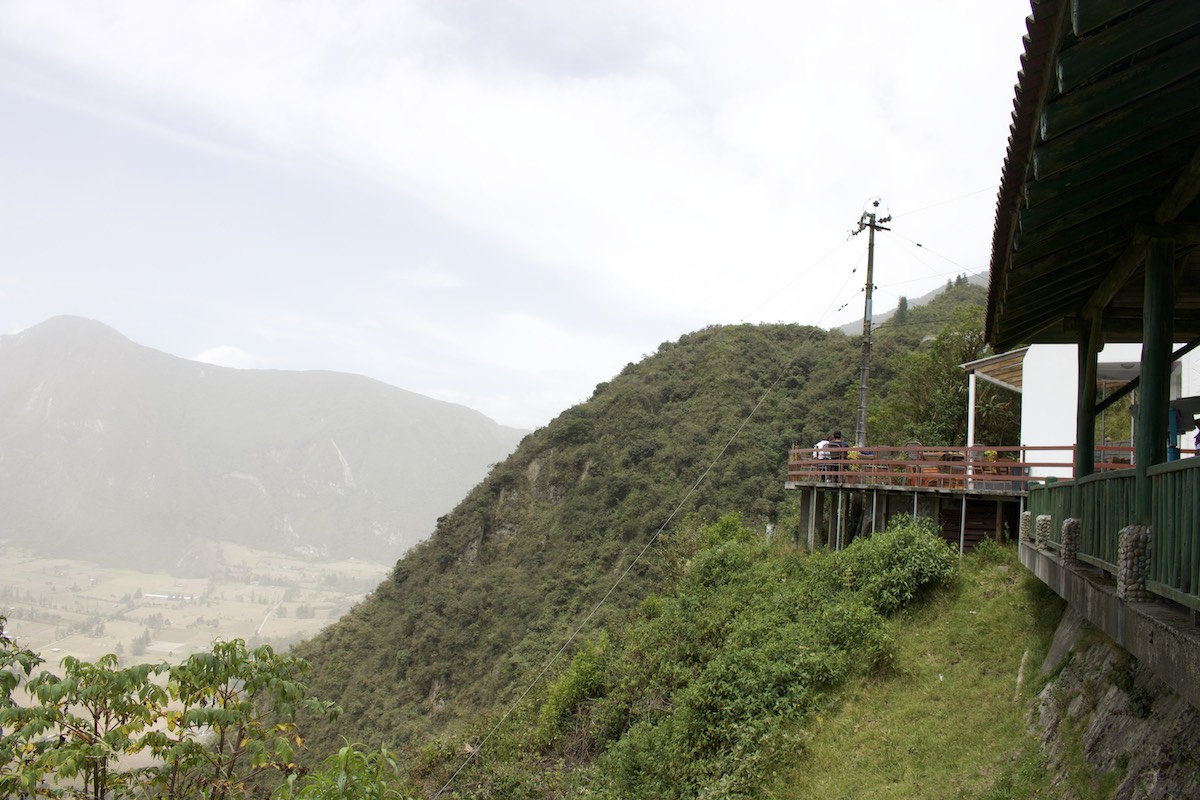 This Pululahua viewpoint, located on the crater rim, provides panoramic views of the crater and the patchwork agricultural landscape below. Before midday, the skies are generally the clearest. Mists tend to come in from the west in the afternoon, covering the bottom section of the reserve and limiting vistas.
Most half-day equator trips to Mitad del Mundo include a stop at Ventanillas viewpoint for photo ops at the picturesque panorama.
Pululahua Community
The Pululahua settlement is home to a small number of individuals (about 40 families) who enjoy tranquil lives in a unique setting. The ground is pale yellow in hue, and the many-colored volcanic rocks give the region a distinctive aspect.
The village of Pululahua is an ideal place to start exploring the crater. Eco-hostels, campgrounds, restaurants, and tour operators are available to visitors. During public holiday weekends, it may be essential to pre-book services.
Moraspungo Recreation Area
Moraspungo Recreation Area is the best place in Pululahua for a family day out. A wheelchair-accessible route (Sendero Adoquinado, 0.8km) travels through Andean Forest to explore native flora and animals before arriving at a crater outlook with picnic and BBQ facilities. Those who want to remain overnight can rent two basic cottages or camp in the area.
Flora and Fauna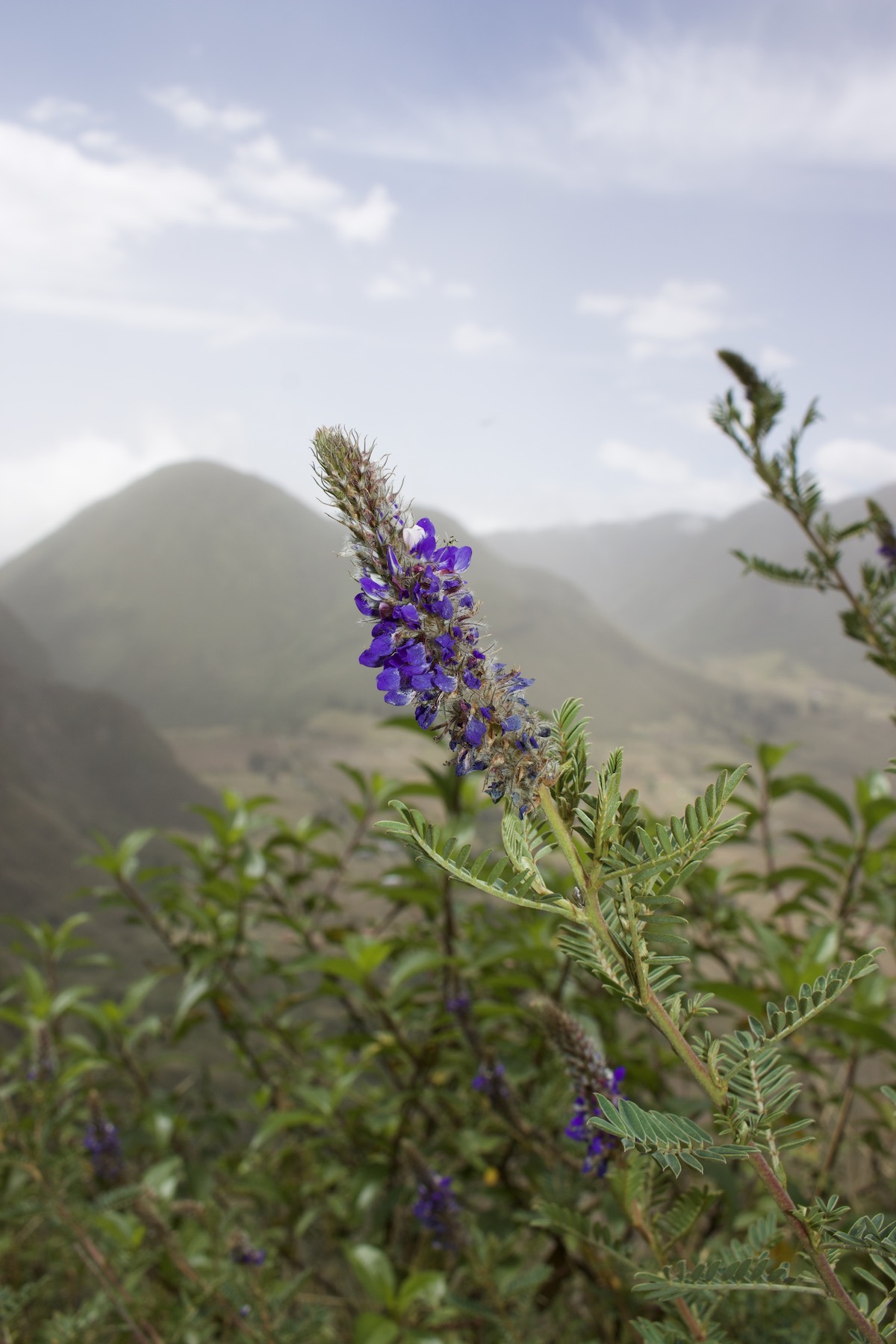 Pululahua Geobotanical Reserve has diverse and distinct flora and fauna. The Ecuadorians are doing their best to preserve this sanctuary.
Orchids are the most prevalent flora in this reserve. There are about sixty species of orchids in this volcano. 
While there has been no formal study of the fauna surrounding the volcano, mammals such as squirrels, rabbits, fruit bats, foxes, pumas, Andean bears, and weasels are known to be found in the area.
Reptiles and amphibians such as different species of lizards, boa, and toads can be also found in the reserve. Bird watchers will also enjoy the various birds that can be found in Pululahua from time to time such as doves, condors, and sparrows.
When is the Best Time to Visit
The Mediterranean climate prevails at Pululahua. The ideal time to visit Pululahua, Ecuador is from January to March and June to December. During these months, the weather is mild or pleasant with little to no rain. 
In Pululahua, the highest average temperature is 17°C in July and the lowest is 15°C in March. 
Travel Tips
Here are some tips and good-to-know details to help you prepare for your tour of Pululahua Geobotanical Reserve:
Arrive early to increase your chances of clear skies and beautiful sights. It is also advisable to visit during the week rather than on weekends, which are more popular with local tourists.

Be well-prepared. The weather in Pululahua is unpredictable, with the bright sun at times and wet and freezing at others.

You'll need decent walking shoes because the terrain is sandy, rough, and steep.

The elevation of Pululahua ranges from 1,800m to 3,356m. Remember to remain hydrated and avoid altitude sickness by drinking lots of water. I would recommend taking ChlorOxygen 1-2 weeks ahead of the trip so it's easier to deal with high altitudes.

Sunglasses and high-factor sunscreen are always essential to avoid sunburns, even on cloudy days. Insect repellant is also useful in the evening.

Bring binoculars, a spotting scope, or a high-zoom camera to get a closer look at birds and wildlife.

Bring snacks and drinking water, while there are stores at the entrance to Pululahua and basic food is available in town.
Bottom Line
The slow life in Pululahua Geobotanical Reserve seems to move in the same way as the clouds that encircle the Pululahua volcano. The residents here are drawn to the place because of its inherent vitality. They believe that it has something to do with its closeness to the Earth's core. If you are planning your Ecuadorian trip, I'd recommend including this place on your route.
Reserva Geobotánica Pululahua is a perfect place to visit if you are seeking a tranquil place to come and connect with nature.