Puyo is a city on Ecuador's Mainland that is regarded as a "gateway to the Amazon." This city is not particularly remarkable, but you may begin your tour of the rainforest from here.
There are several options for booking an organized tour, but in this article, I will be sharing a wonderful experience in Puyo that you can do entirely on your own. This is my trip to the Finca Mirador Indichurris.
How to Get to Mirador Indichuris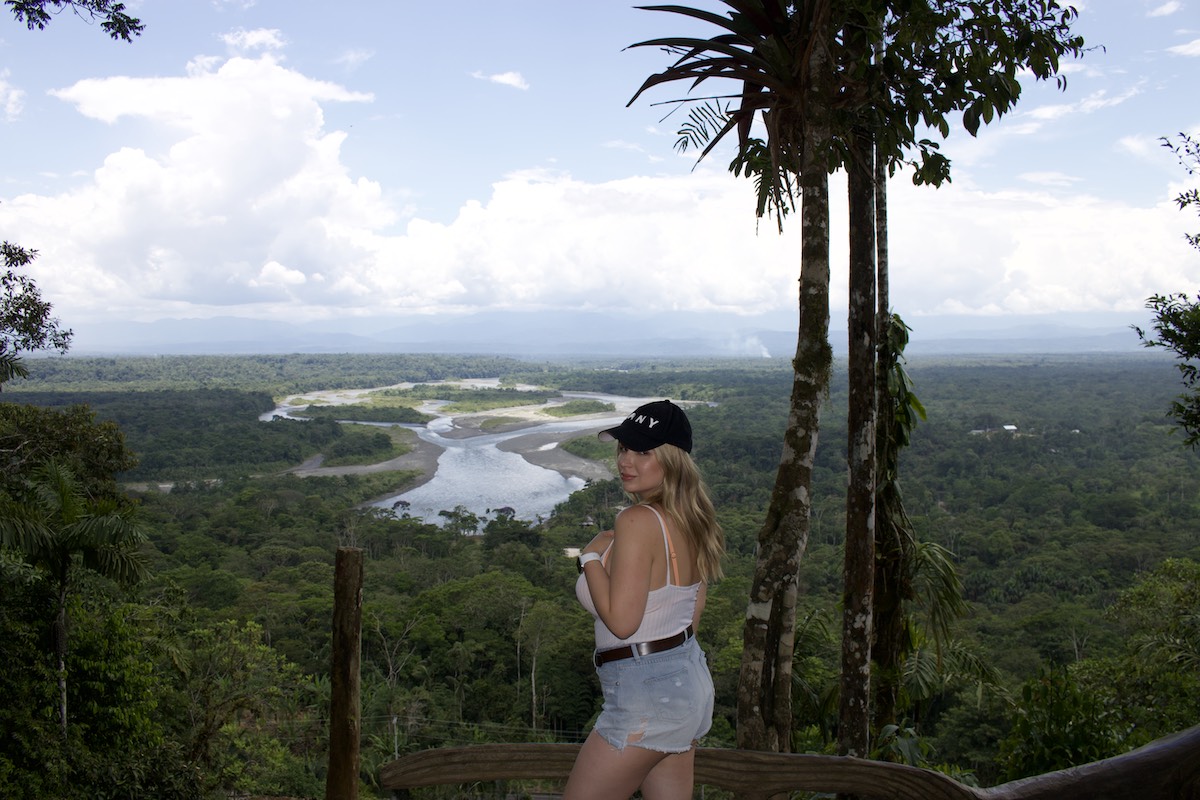 Indichuris is about 45 minutes southeast of Puyo and may be reached by car, bus, or cab. We drove all the way from Banos, it took us 2 hours to get there.
By Car
If you are coming via a private car, take Highway 45 south from Puyo for 16 kilometers. Turn right on the sign that says "Nuevo Mundo" and point to the right. This is the road that leads to the mirador. From here you have to drive for another 13.5 kilometers. The mirador will be on your left.
Pay heed to the sign leading you towards Indichuris from the highway to find the location. It is important to note that you should be attentive and watch out for the sign when you are about 15 kilometers from Puyo, otherwise you will simply pass by it. You won't miss the mirador after you take the second road.
If you travel too far down the second road past Indichuris, you will reach the Pastaza River and won't be able to drive further. So you may just turn back and you'll be on your way in a few minutes.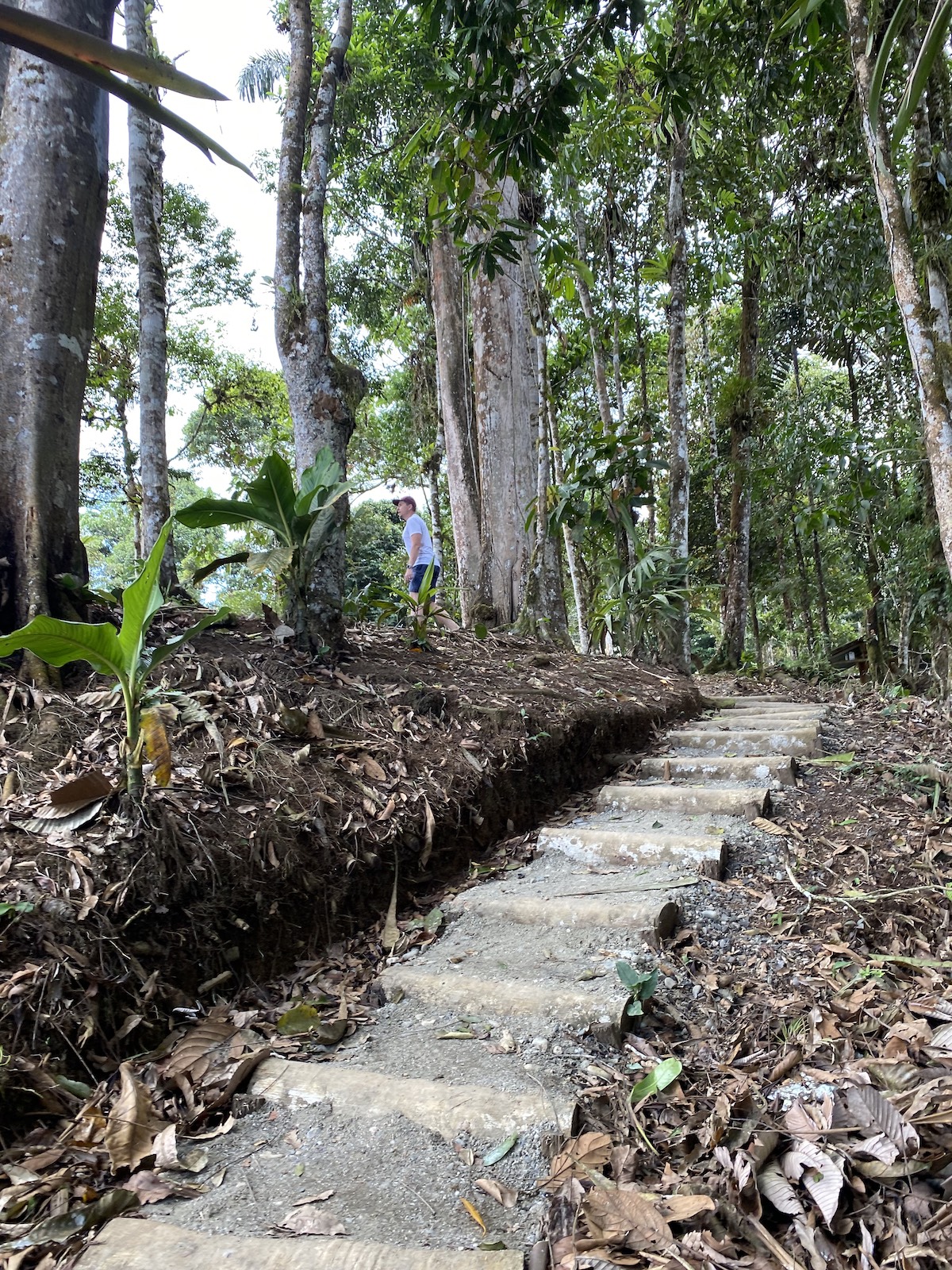 By Taxi
You can easily get a cab to bring you to Mirador Indichuris. It may be the fastest way to get to the mirador but it can be a bit expensive. A taxi ride from Puyo going to Mirador Indichuris may cost around $20.
The Mirador is conveniently accessible from Puyo. You may take the bus to Pomona from a little terminal one block away from the Mercado Mariscal. These buses operate often throughout the day, however, it is best to call ahead for the most up-to-date schedule.
The ride lasts around 45 minutes and costs $0,75. Just tell the driver to drop you off at Mirador Indichuris.
Before you leave the terminal, it's a good idea to ask the driver or the people from the station when the buses back to Puyo leave. There aren't many choices, but if you're on a limited budget, it can save you a good amount of money over a taxi ride.
All About Finca Mirador Indichuris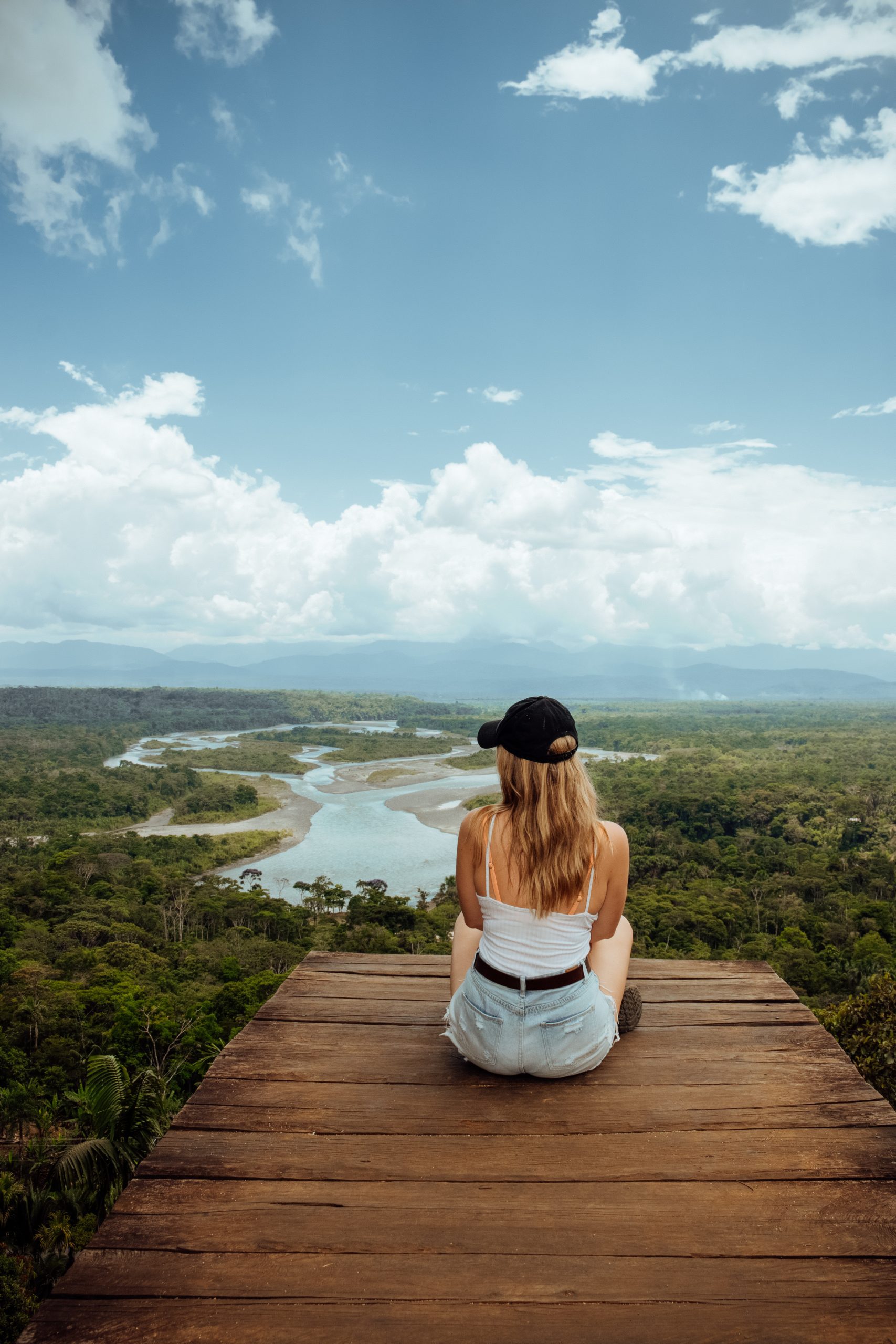 Finca Mirador Indichuris is a 1000-meter-high vantage point with Ecuador's most stunning view of the confluence of the Puyo and Pastaza rivers. 
The "mirador" or viewpoint was built by the Indichuris tribe. Indichuris translates to "Children of the Sun".
The Indichuris are one of the few remaining indigenous populations in the equatorial Amazon. They are descended from a long line of shamans who have cured people for centuries by providing medicinal herbs from the jungle.
Through this mirador and the culture they're creating around it, the Indichuris are welcoming tourists.
Enjoying the Magnificent Views from Mirador Indichuris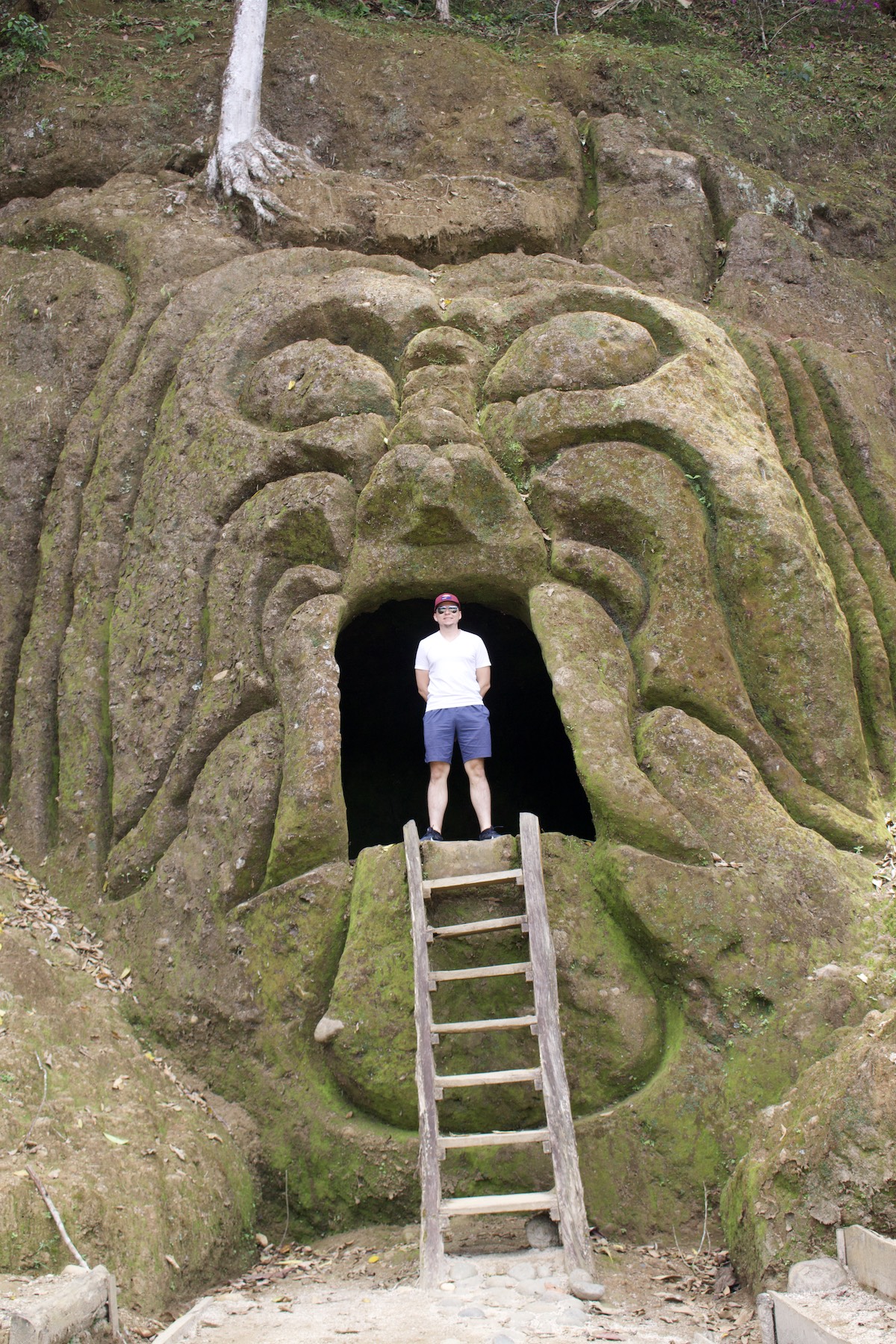 'Mirador,' as the name suggests, is a lookout on top of a hill. From here, you can see the area in the forest where the rivers Puyo and Pastaza meet.
When you first arrive, you'll notice some intriguing caves with faces etched around the entrances. We explored these interesting caverns and find some spots to take photos.
There are also a few wooden structures, including a type of information center where they also sell drinks and snacks. They also offer cabañas if you want to stay overnight.
You may climb up to the Mirador in a few minutes from the entrance. We admired the scenery from the viewpoint, much like the other visitors that travel from all around the world to visit Indichuris.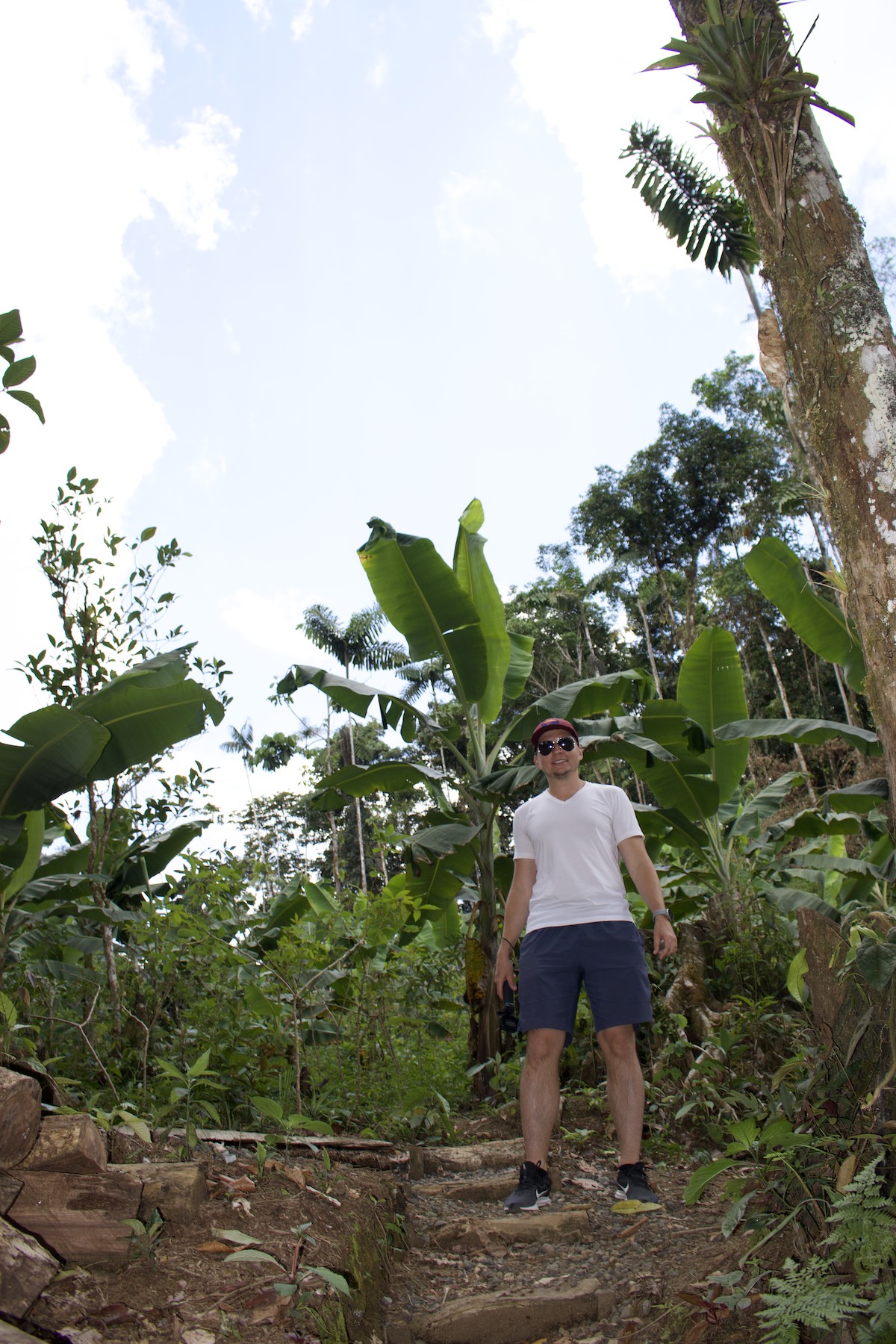 There may be times when people are starting to pour at the viewpoint. Thus, you have to wait for your turn to walk over the plank and capture the wonderful views with your cameras.
Another wooden structure with a bar and a number of hammocks may be seen there. You can relax on these hammocks while you are waiting for your turn for some photo ops at the viewpoint.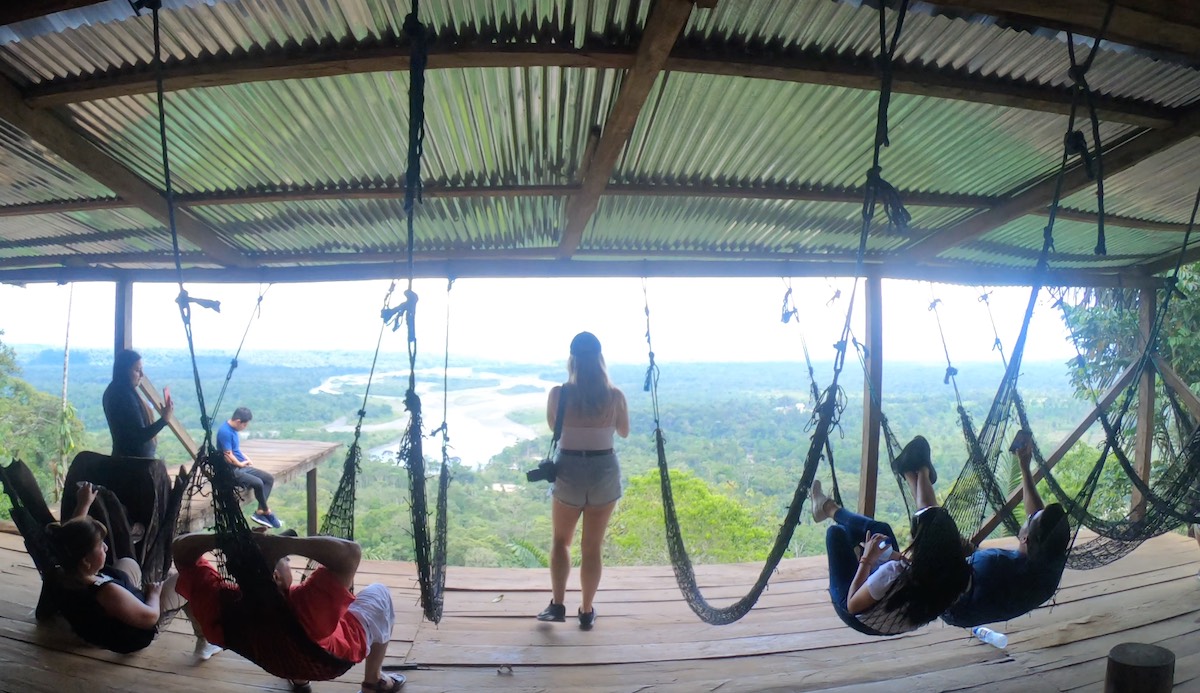 If you want a more exciting adventure, there is also a swing there where you can hop on to and appreciate the scene from a higher vantage point.
Overnight Stay at the Mirador Indichurris
It is possible to stay overnight at the mirador if you want to. There are cabanas in the area which you can book in advance prior to your trip. It costs $10 per person for one night. 
The cabins are similar to a dormitory-style with three to six beds. The cabanas are quite simple, having only beds with mosquito nets and a little table as furnishings. Because the windows are glassless and cannot be closed, the cabin is entirely open.
While there is a kitchen where meals may be cooked for you, this service is only offered upon advance request. So bring your own food or make a request ahead of time if you want them to cook you a meal — whether it's breakfast, lunch, or supper.
Bottom Line
Finca Mirador Indichuris is an excellent destination to visit on a day or two-day journey from Puyo.
We've visited this place during our adventure on 10th day (the video starts from the timecode from Day 10):
If you are looking for spectacular views to see in Ecuador, the scenery here is one for the books! Don't miss to visit the place if you are coming to Ecuador!