Situated amidst Baños, Tena, and Macas, Puyo serves as a significant hub for commerce in the Amazon region and an excellent starting point for arranging excursions into jungle and forest reserves.
Puyo provides an extraordinary adventure into the heart of the Ecuadorian Amazon, with its spectacular natural beauty, colorful indigenous culture, and fascinating activities.
After exploring this wonderful region, I'm delighted to share the best things to do in Puyo to help you make the most of your visit.
Enjoy the Views in Finca Mirador Indichuris
Finca Mirador Indichurris offers what is arguably Ecuador's most awe-inspiring vista – a panoramic view that unveils the magnificent confluence of the Puyo and Pastaza rivers. Visiting this place is one of my favorite experiences in Puyo.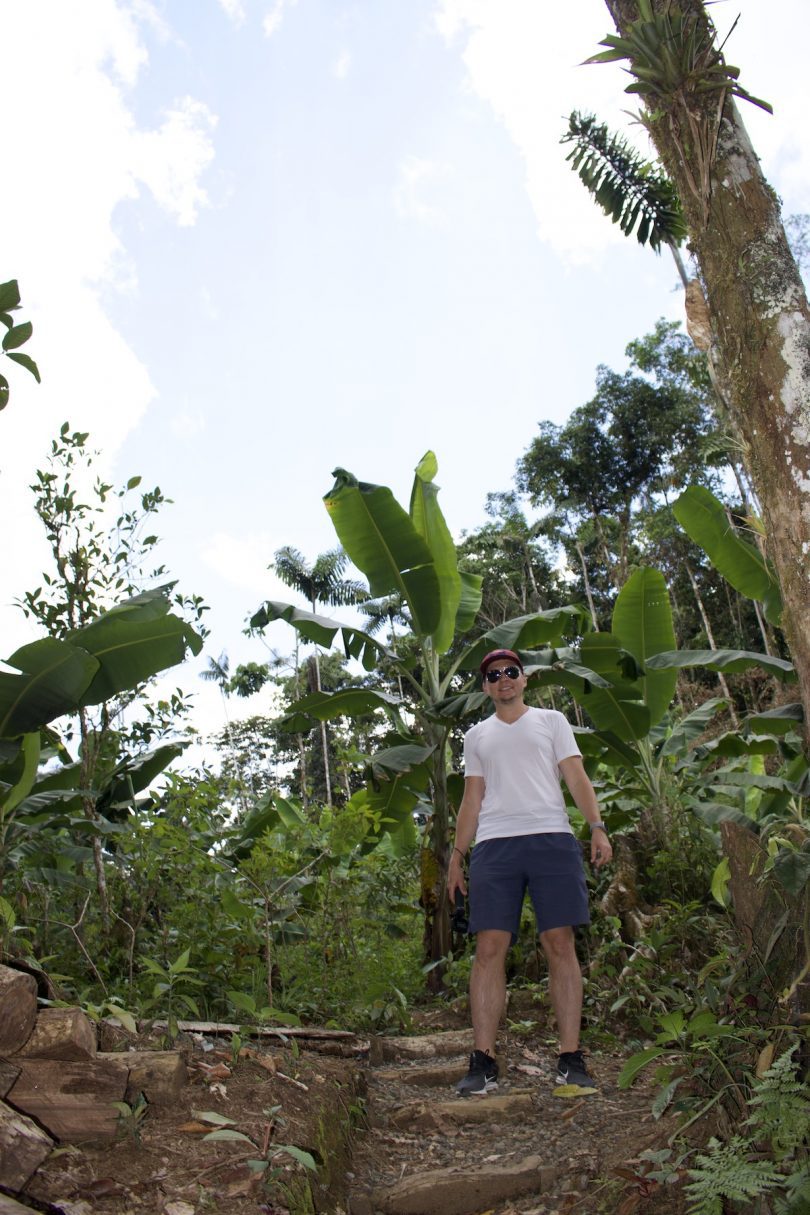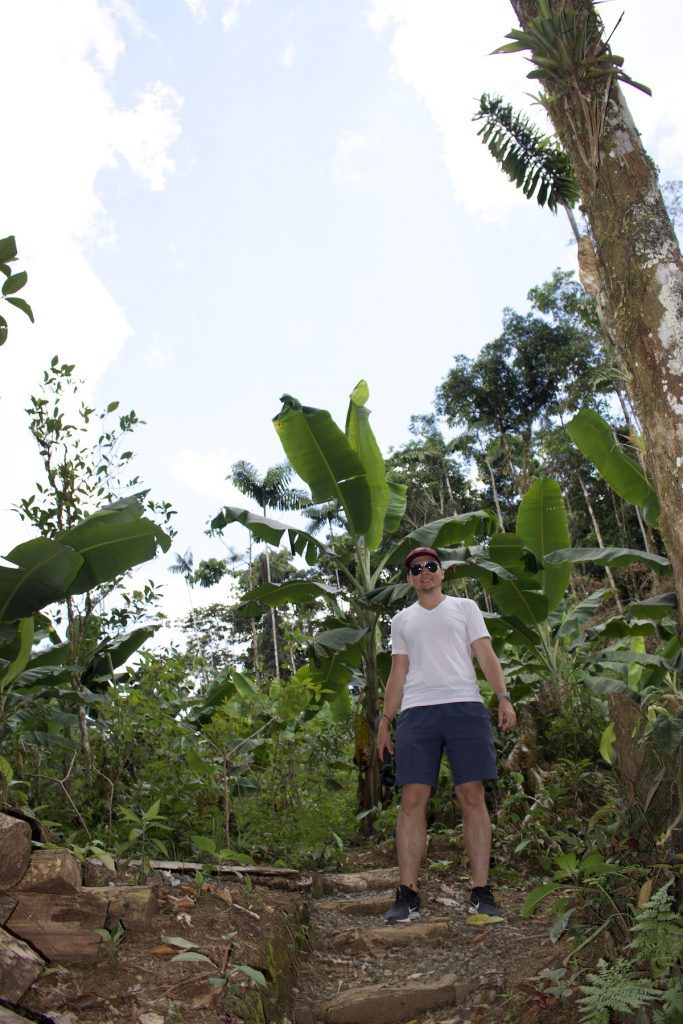 The Indichuris are among the remaining indigenous populations, preserving a rich heritage stretching back through generations. Their lineage is deeply rooted in shamanic traditions, where they have honed their healing prowess by harnessing the medicinal treasures of the jungle for centuries.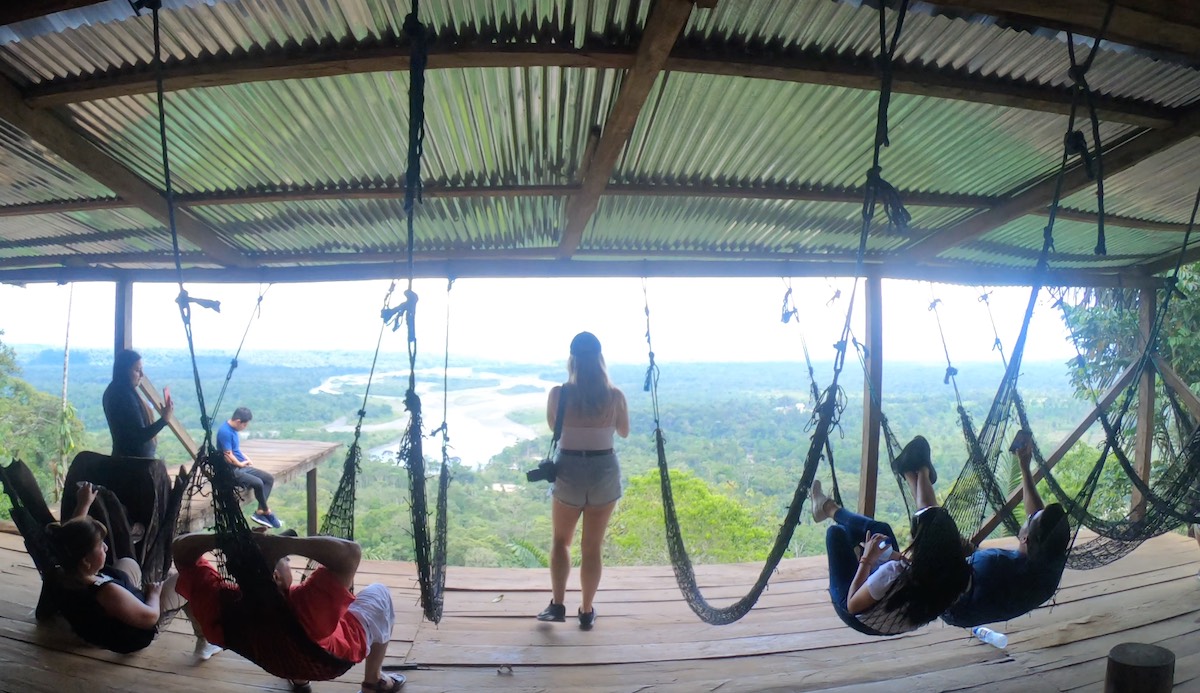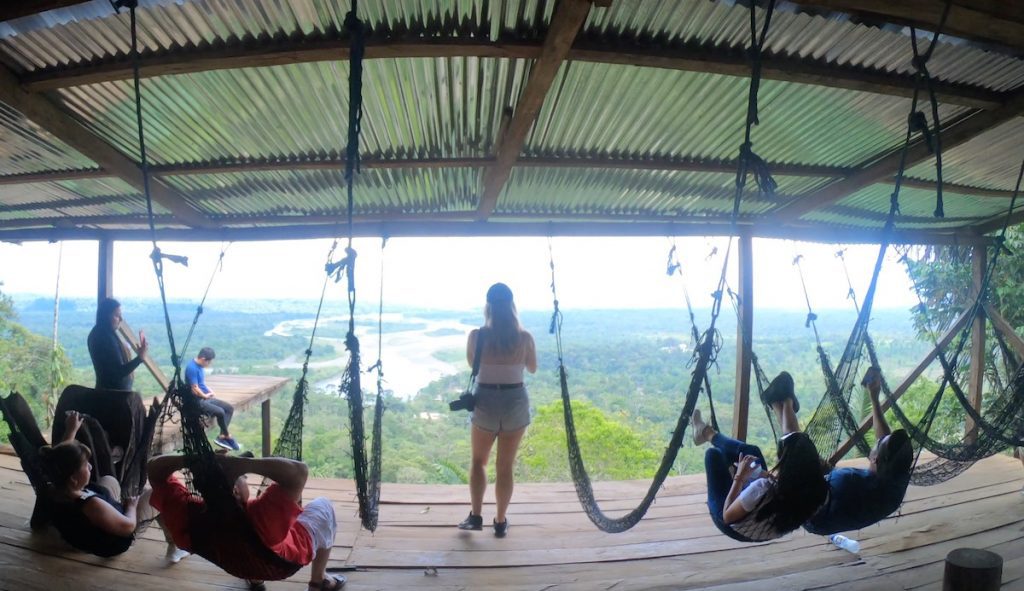 When we arrived, we immediately noticed the intriguing caverns around the area. We explored these caves before continuing to the mirador, where there are hammocks and a plank to take photos with the fantastic view.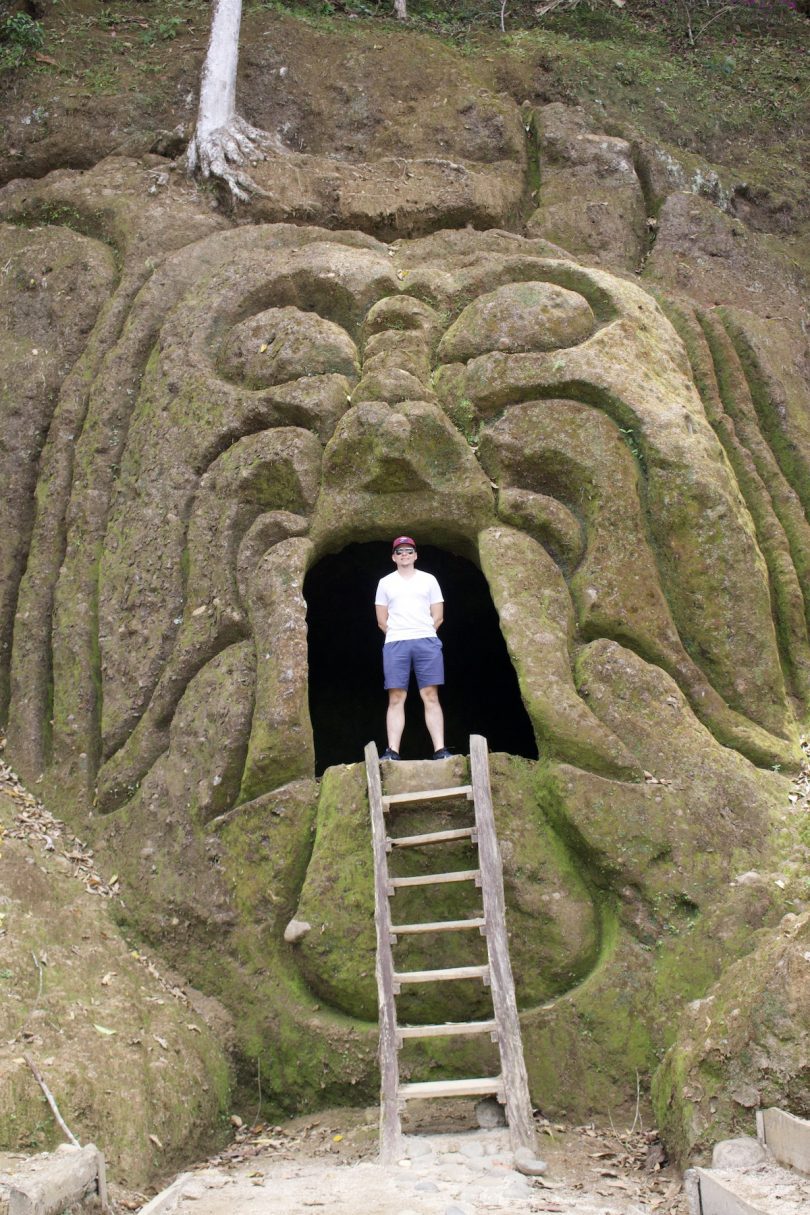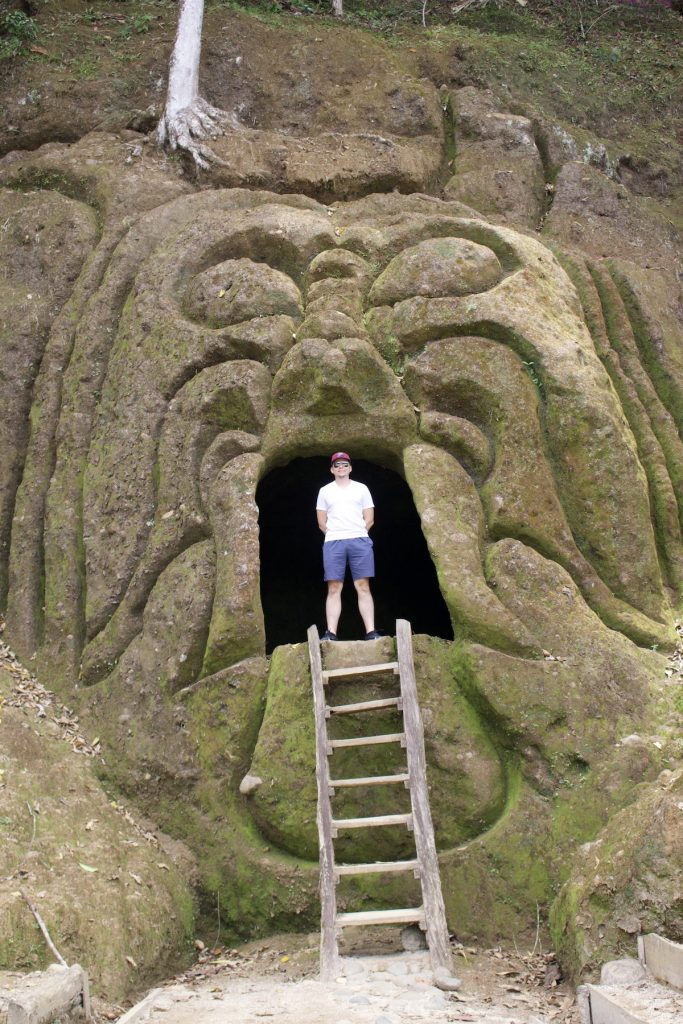 I don't know how many photos we took, but we enjoyed our time there.
Hike in the Jungles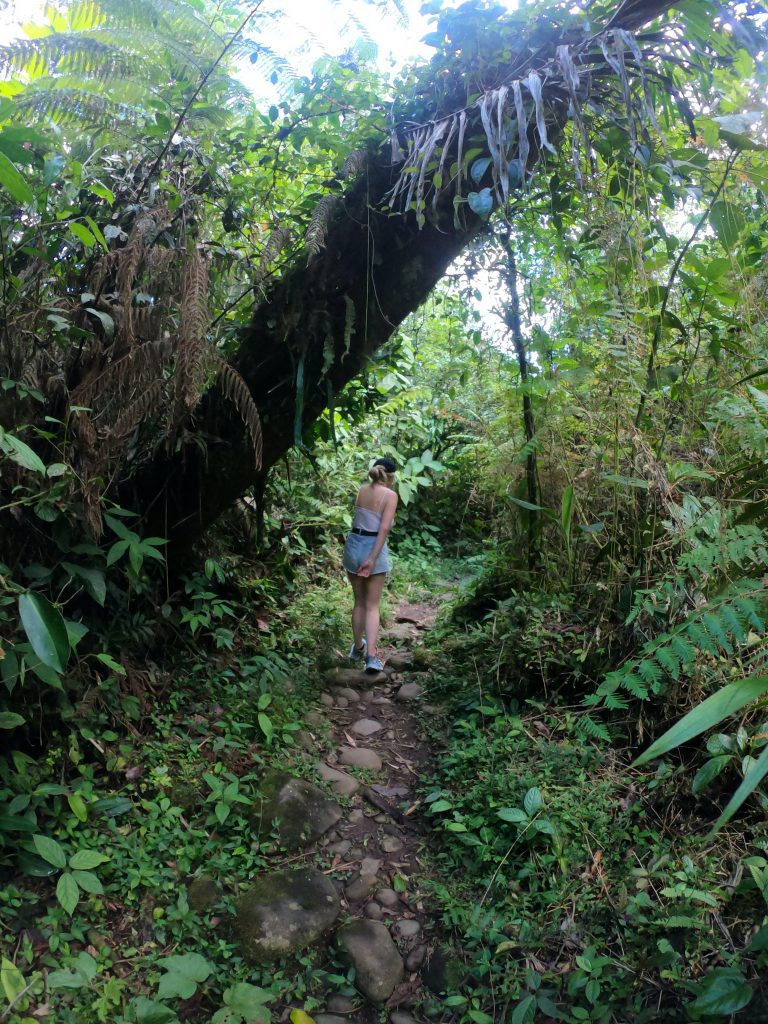 One of the most immersive and rewarding ways to experience the lush landscapes of this region is by embarking on a jungle hiking adventure. With dense jungles, towering trees, and a cacophony of wildlife, hiking in Puyo promises an unforgettable journey into the heart of the Amazon.
While hiking in Puyo can be an independent adventure, consider hiring the services of a knowledgeable guide. These local experts are not only well-versed in the terrain but also possess a wealth of information about the flora and fauna of the Amazon.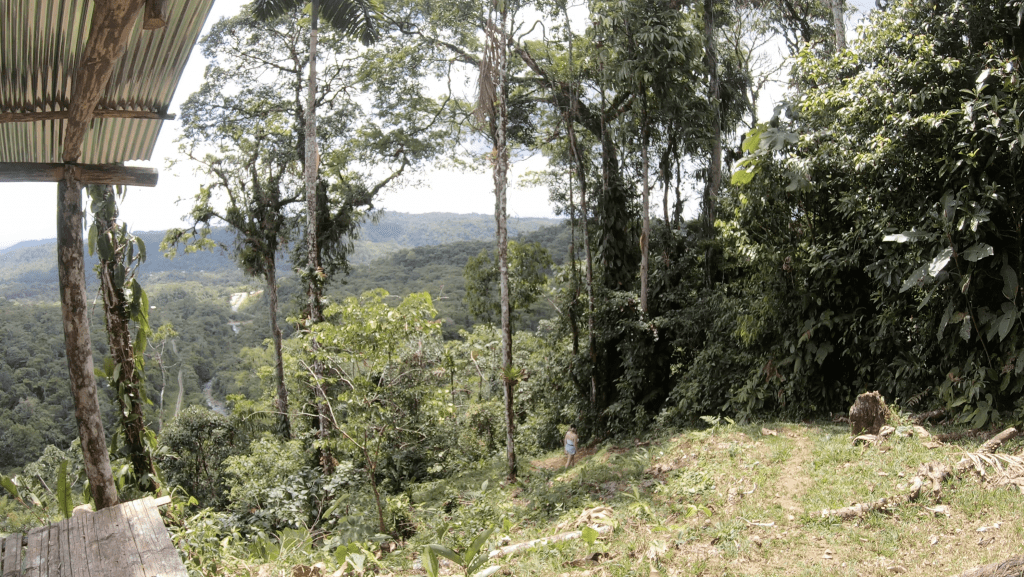 Our guide helped us through the hidden wonders, identify exotic plants, and share captivating stories about the jungle's mysteries.
Before your jungle hike, make sure you are well-prepared. Wear appropriate clothing comfortable hiking shoes, and use insect repellent. Carry essentials like water, snacks, and a first-aid kit. Additionally, it's crucial to respect the environment by leaving no trace of your visit.
Visit the Cascada Vida Natural
Cascada Vida Natural is a waterfall that embodies the raw, untouched beauty of the Amazon rainforest. The journey to this enchanting waterfall is an adventure in itself. While we were trekking through the dense jungle, we looked around the lush greenery and listened to the call of the birds. It is an immersive experience that leaves you feeling one with the rainforest.
Have Lunch or Dinner at La Casona, with a Rainforest View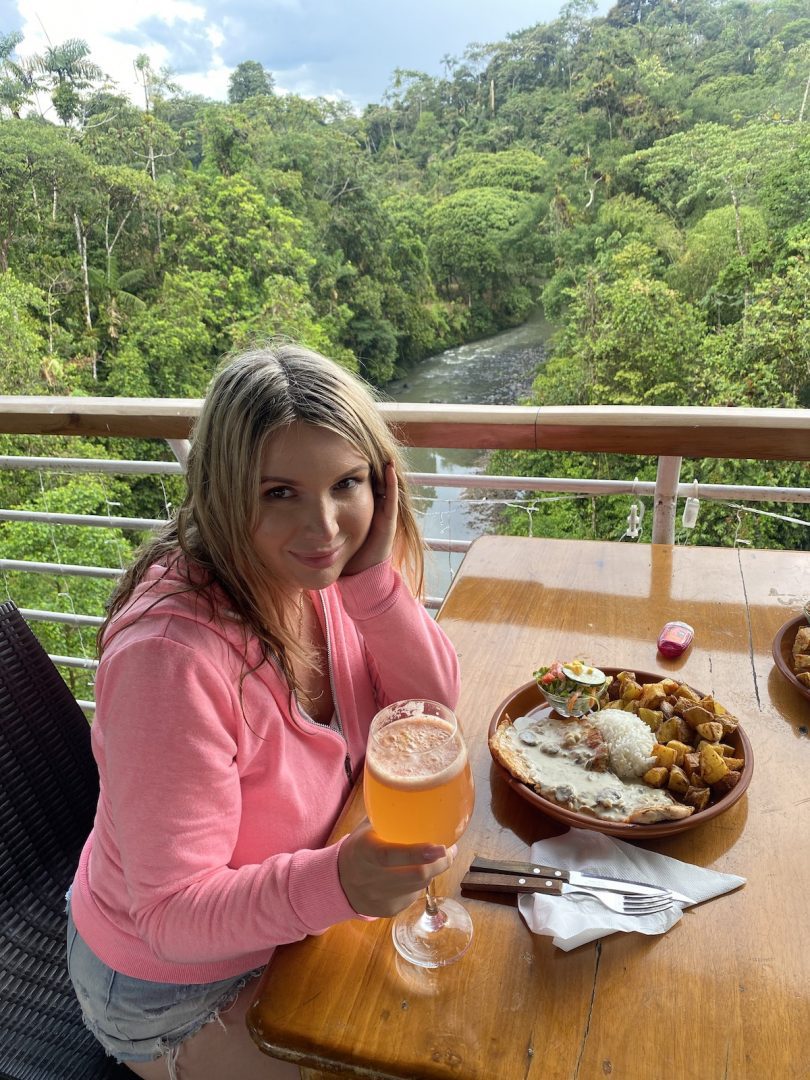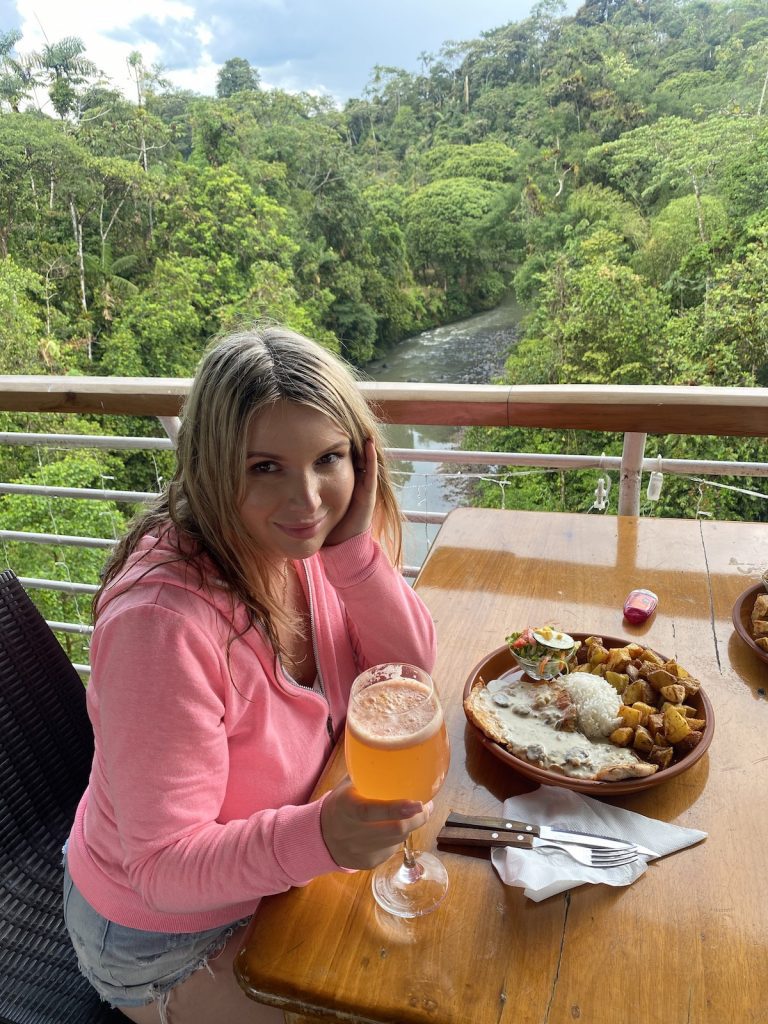 We loved trying out restaurants when traveling. One of our great discoveries is the La Casona, where you can dine with an excellent rainforest view.
Our taste buds were treated to their tasty dishes, served in ample portions. I highly recommend savoring their Pollo Plancha and indulging in their breakfast selections – they are simply superb.
Visit the Puyo Zoo and Botanical Garden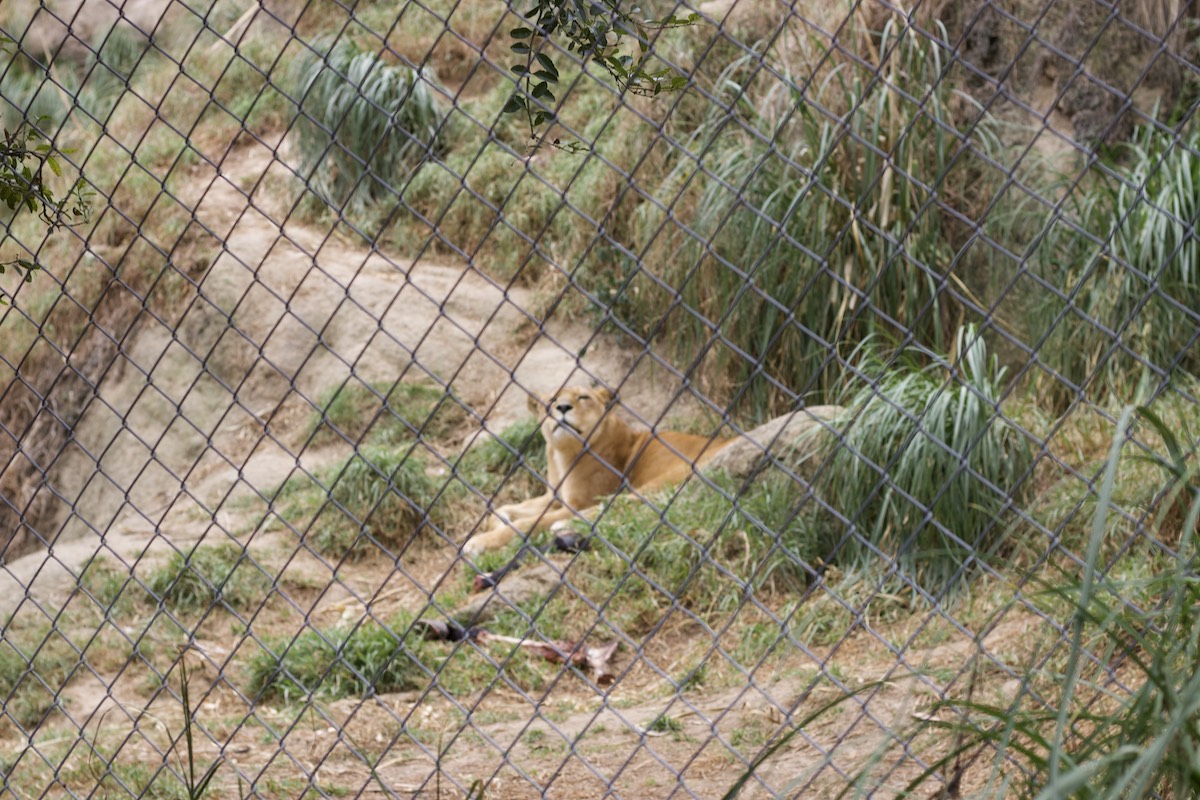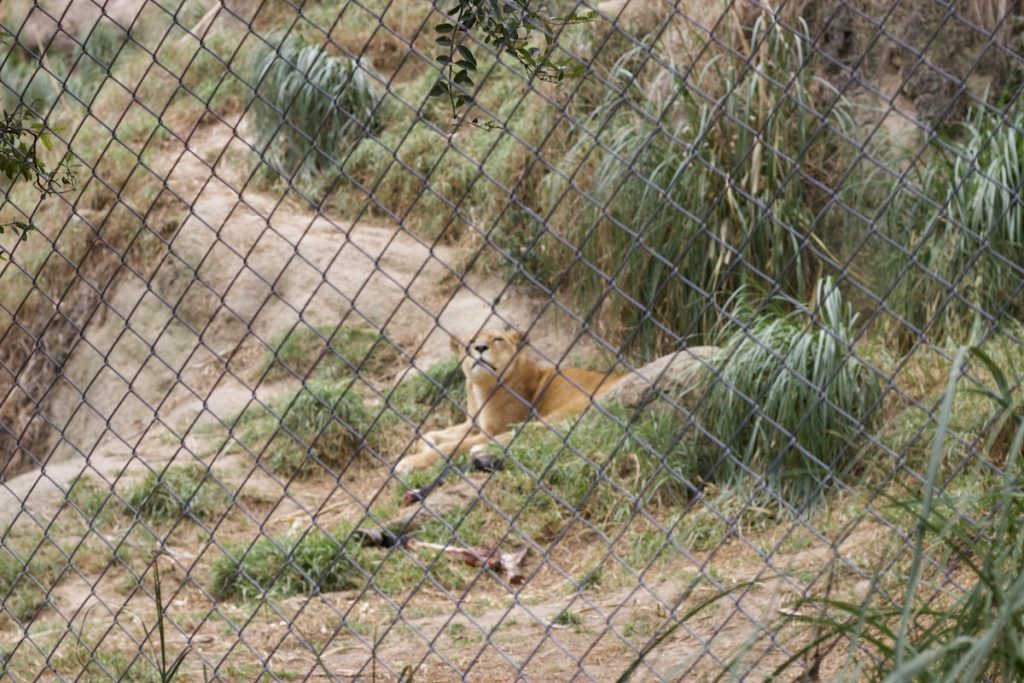 We began exploring Puyo by visiting Amazon's vast biodiversity at the Puyo Zoo and Botanical Garden. This lush sanctuary is home to rare wildlife such as jaguars, toucans, and capuchin monkeys.
Walking through the garden, I couldn't help but feel an overwhelming connection to the Amazon's remarkable wildlife and delicate ecosystem. Each step revealed a new wonder and a deeper appreciation for the life that sustains this pristine rainforest.
Witness Rainforest Wildlife Conservation at Yanacocha Rescue Center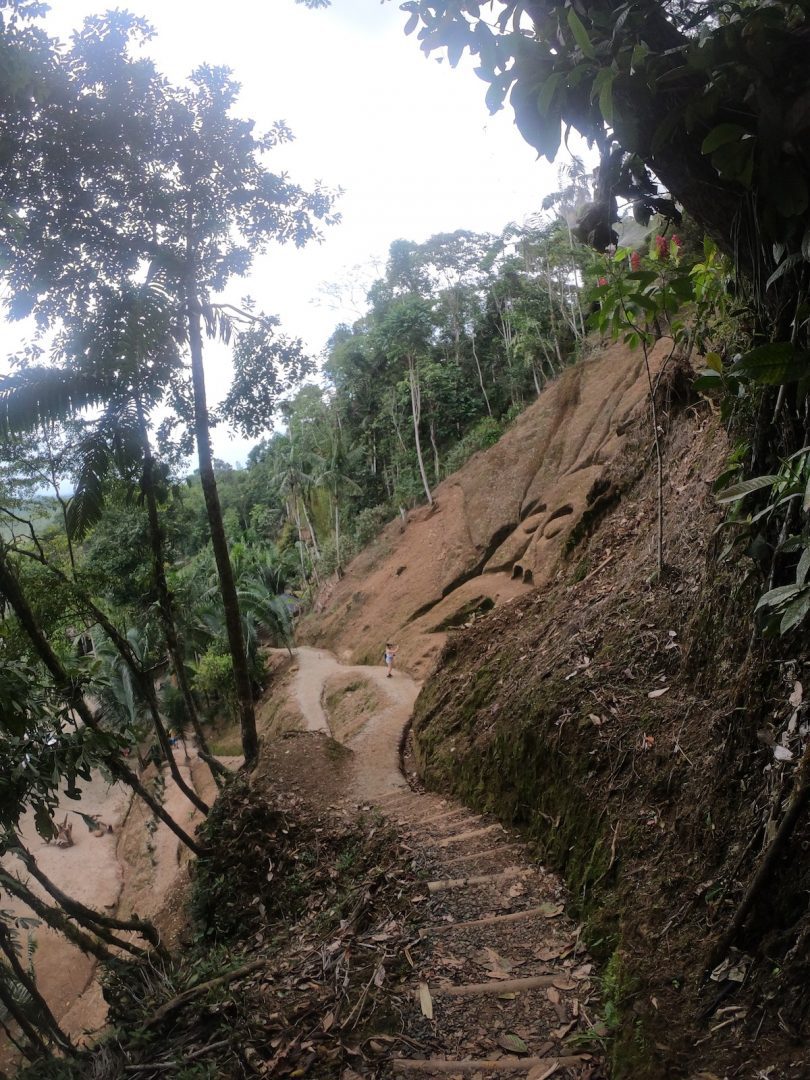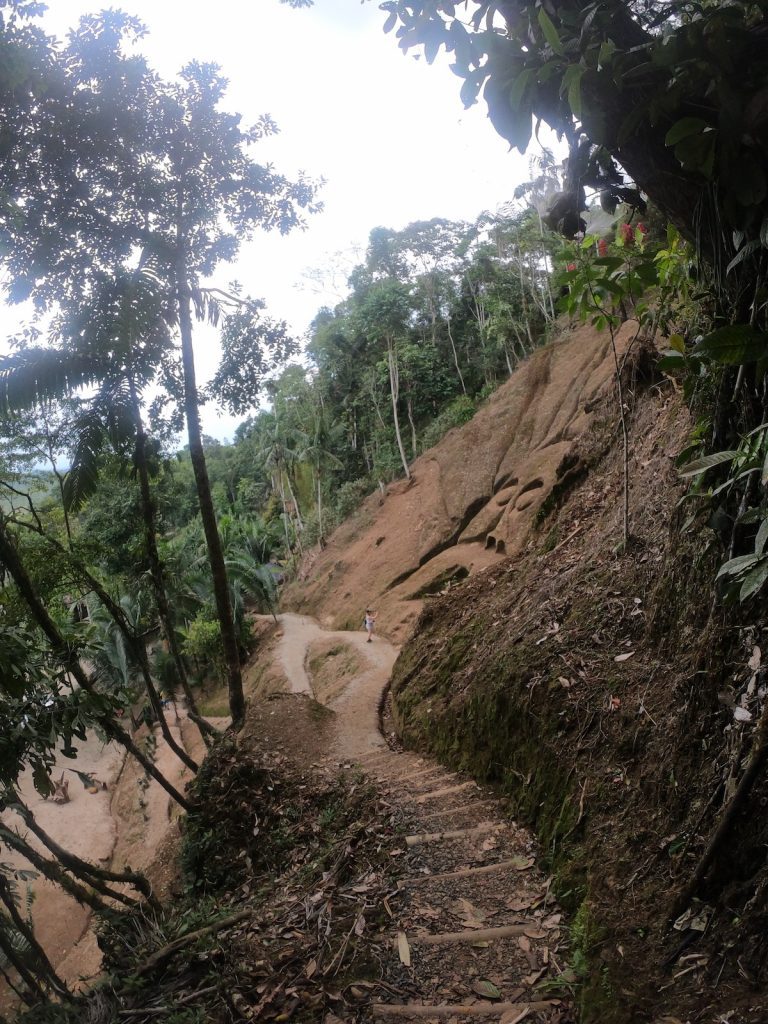 The Yanacocha Rescue Center is a beacon of hope for countless animals who have fallen victim to illegal trafficking. Every year, dozens of these remarkable creatures find refuge within its nurturing area. 
As I entered this conservation haven, I met many creatures like macaws, owls, and monkeys.
A visit to the Yanacocha Rescue Center is an opportunity to witness their tireless efforts and connect with the captivating wildlife that calls the Amazon rainforest home. 
The Yanacocha Rescue Center is a place where you can see the rainforest's vibrant and diverse wildlife up close while knowing that your support directly aids in preserving and protecting these incredible animals.
It's an experience that enriches your understanding of the Amazon and leaves a lasting imprint of compassion for the natural world.
Take a Canopy Tour
For a true adrenaline rush, I embarked on a canopy tour, soaring high above the rainforest canopy on zip lines. The thrill of zipping through the treetops and absorbing the breathtaking views of the jungle is something I'll never forget. It's an adventure that brings you closer to the essence of the Amazon.
Hike to Hola Vida Waterfall
While in Puyo, don't miss the opportunity to pause and connect with nature at the remarkable Hola Vida waterfall. This 21-meter-high cascade is nestled amidst the verdant splendor of the forest and offers a refreshing break from your journey.
The path to Hola Vida waterfall is a mere 30-minute walk through the lush forest, making it an accessible adventure for all levels of hikers. 
You can choose to venture independently or opt to hire a knowledgeable guide who can offer insights into the local flora and fauna, adding depth to your journey. We hired a guide, so we do not have to worry about the trails and also to know more about the waterfalls.
The serenity of Hola Vida waterfall creates a serene oasis with its soothing sound of cascading water and vibrant green surroundings. It's a moment of respite that allows you to appreciate the beauty of the rainforest and its pristine water sources.
Visit an Indigenous Community
To truly understand the culture of the Amazon, spend time with the local indigenous communities. In the remote depths of the Puyo rainforest, you'll find seven distinct indigenous communities: the Shiwiar, Achuar, Shuar, Sapara, Andwa, Kichwa, and Waorani.
If you want to engage with their members and gain a deeper understanding of their captivating traditions, various volunteer programs and eco-friendly lodges are available to facilitate these enriching cultural exchanges.
I had the privilege of visiting the Shuar community and learning about their traditional way of life, including their unique customs and ancient rituals. We shared stories and experiences around a communal fire, which was a profoundly enriching experience.
Rafting on the Pastaza River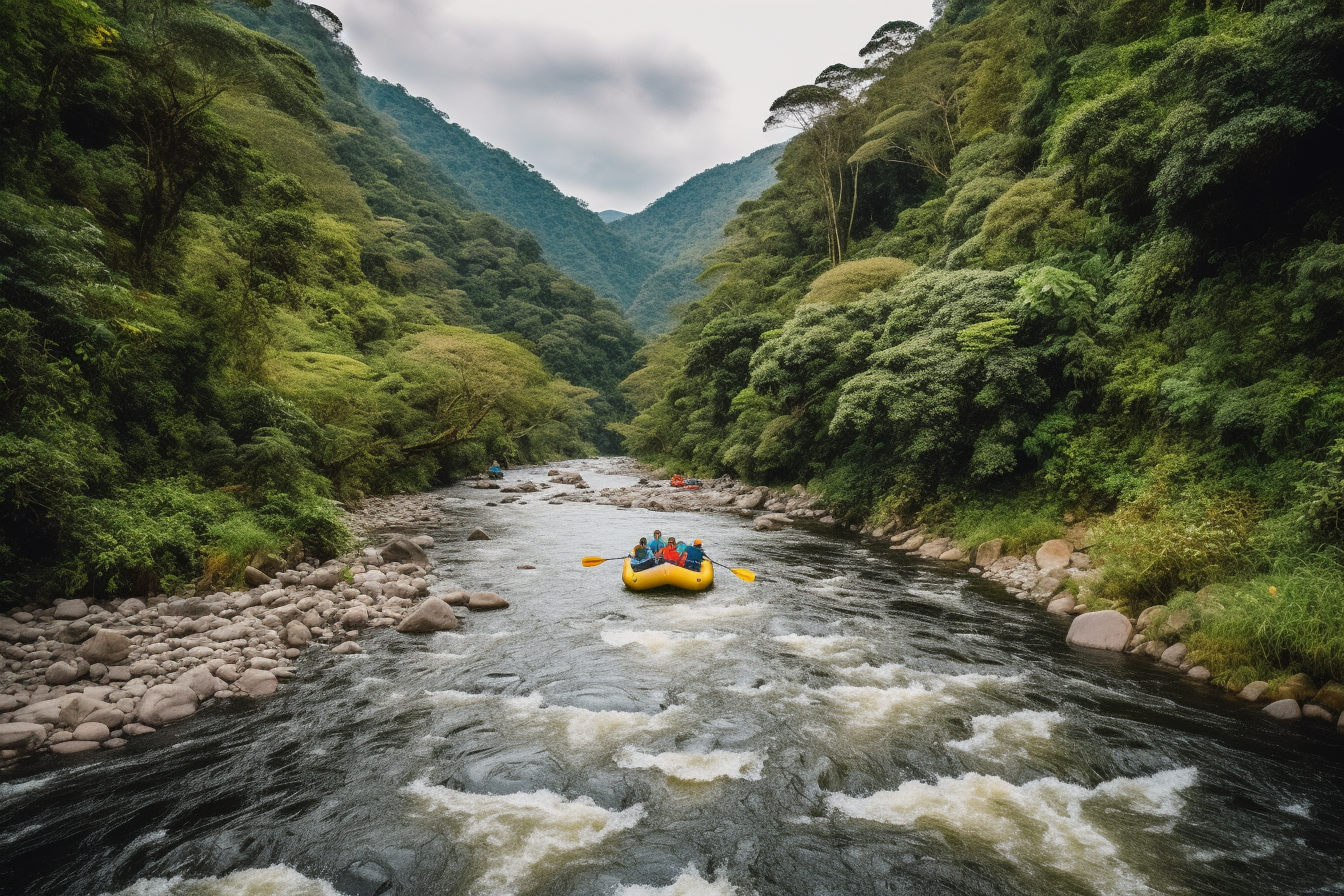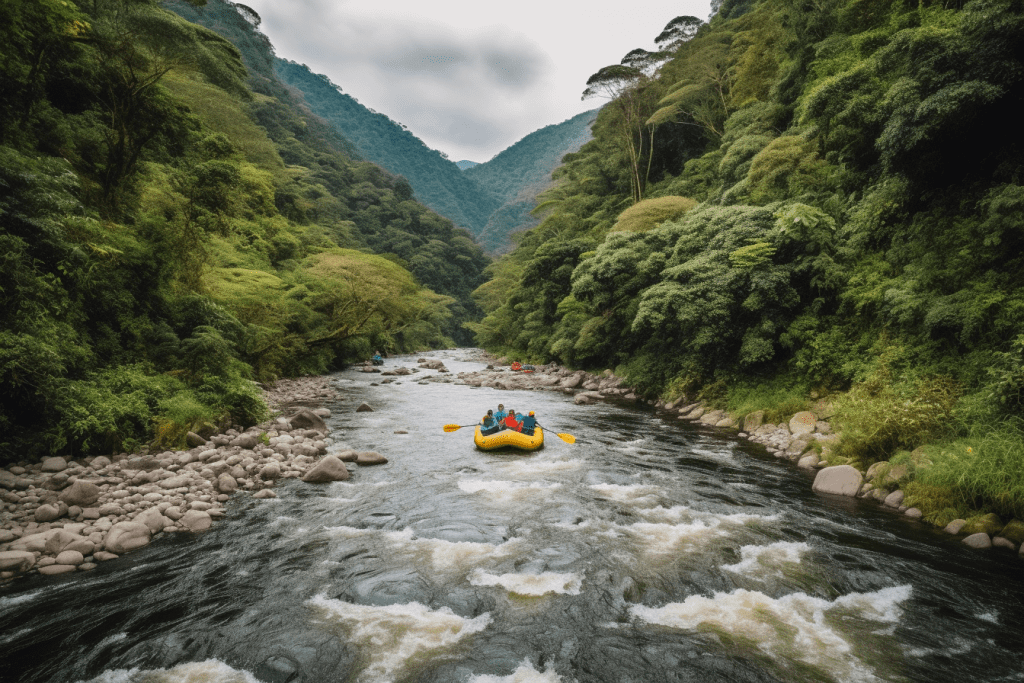 For those who thirst for adventure, an exhilarating white-water rafting expedition along the Pastaza River is an absolute must when exploring the wonders of Puyo, Ecuador. With its thrilling class III and IV rapids, this mighty river offers an unforgettable journey through the heart of the Amazonian wilderness, delivering a rush of adrenaline and a profound connection to nature.
Immediately after embarking on this water adventure, our group was mesmerized by the stunning scenery. A natural canopy of towering trees covered in lush vines created dappled shadows on the sparkling waters below.
We rafted through the rivers along with a symphony of jungle sounds, including the rustling of leaves and the calls of exotic birds. This immersive sensory experience was unlike any other.
Relax at the Thermal Pools
After days filled with adventure, unwind at the nearby thermal pools, such as the Banos de Agua Santa. Soaking in the natural, mineral-rich waters surrounded by lush vegetation is the perfect way to rejuvenate your body and mind.
Conclusion
Puyo, Ecuador, is a paradise for nature enthusiasts and adventure seekers. My experiences in this Amazonian wonderland were nothing short of magical, from exploring hidden waterfalls to connecting with indigenous communities.
Whether you're seeking thrills or a deep connection with nature and culture, Puyo offers something unforgettable. Include Puyo on your Ecuador itinerary and embrace the adventure at the heart of the Amazon!
Make sure to check out my full Ecuadorian adventure.