Cuenca Ecuador is the third-largest city in the country and a hidden gem to visit. It offers so many unique things to see!
With its colonial streets and architecture, Cuenca is also known as the Athens of Ecuador.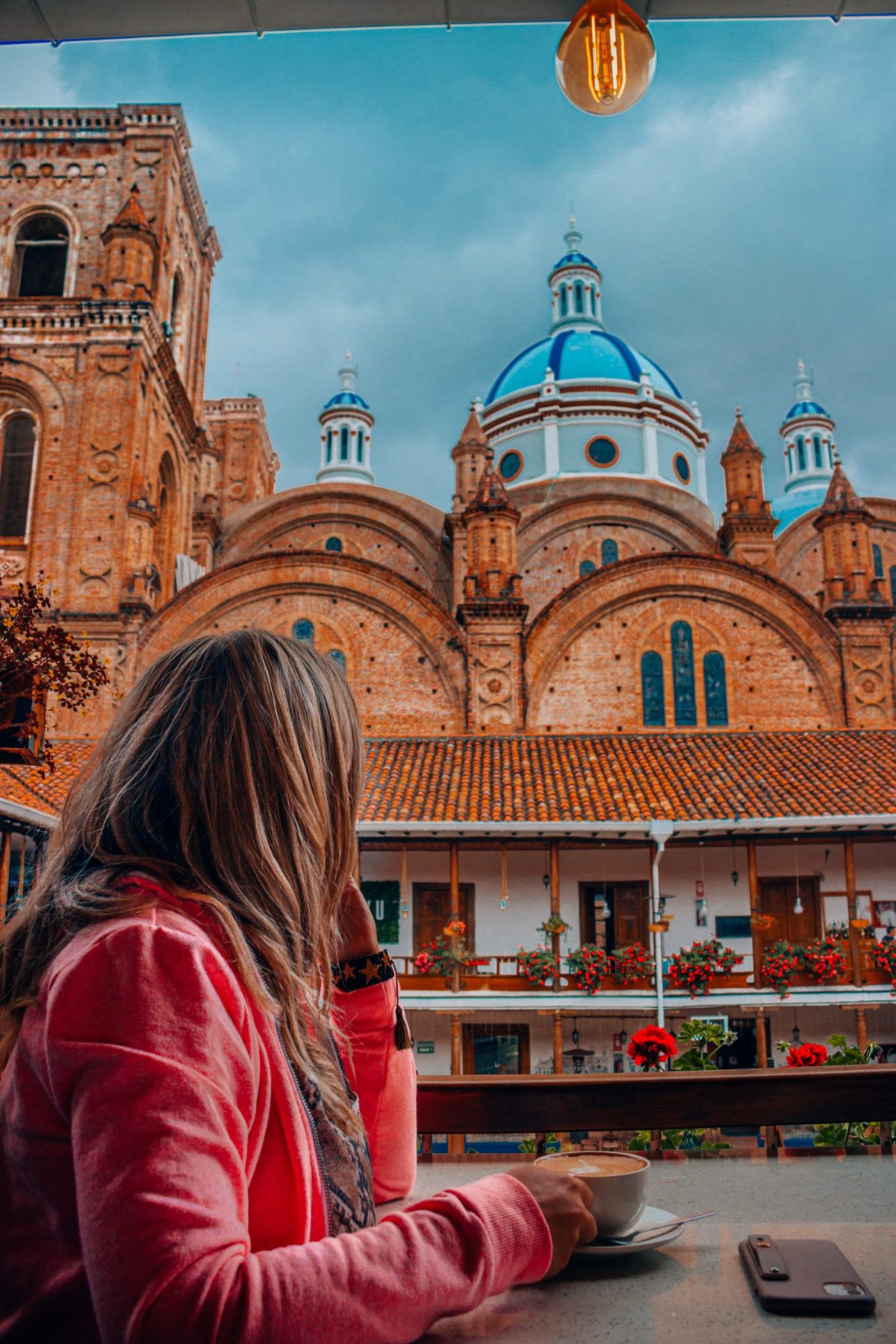 The city is rich in culture, arts, and artisanry which made Cuenca Historic Center as one of the UNESCO World Heritage Sites. Cuenca Ecuador locals or Cuencanos are known for their hospitality. They are very welcoming and friendly thus, it is a popular destination in Ecuador. It is popular not only for tourists but even for expats and retirees.
Cuenca Ecuador is a fascinating destination that has been attracting tourists for centuries. It's a modern-day treasure trove of history, culture and natural beauty. Cuenca Ecuador is one of the oldest cities in South America with an elevation of 2,550 meters above sea level. We loved Cuenca's vibe and it's a must-visit city in Ecuador.
It was one of the cities we visited during our 15-day self-drive trip to Ecuador Mainland (check Day 13th).
Why Cuenca is a Must-Visit City in Ecuador

Cuenca Ecuador is a city that offers something for everyone. Whether you're looking for breathtaking natural scenery, historical landmarks or a lively nightlife scene, Cuenca has it all. The city is located in the Andes Mountains and has an elevation of approximately 2550 meters above sea level.
The combination of its unique location and year-round mild climate make Cuenca a popular destination for tourists from all over the world.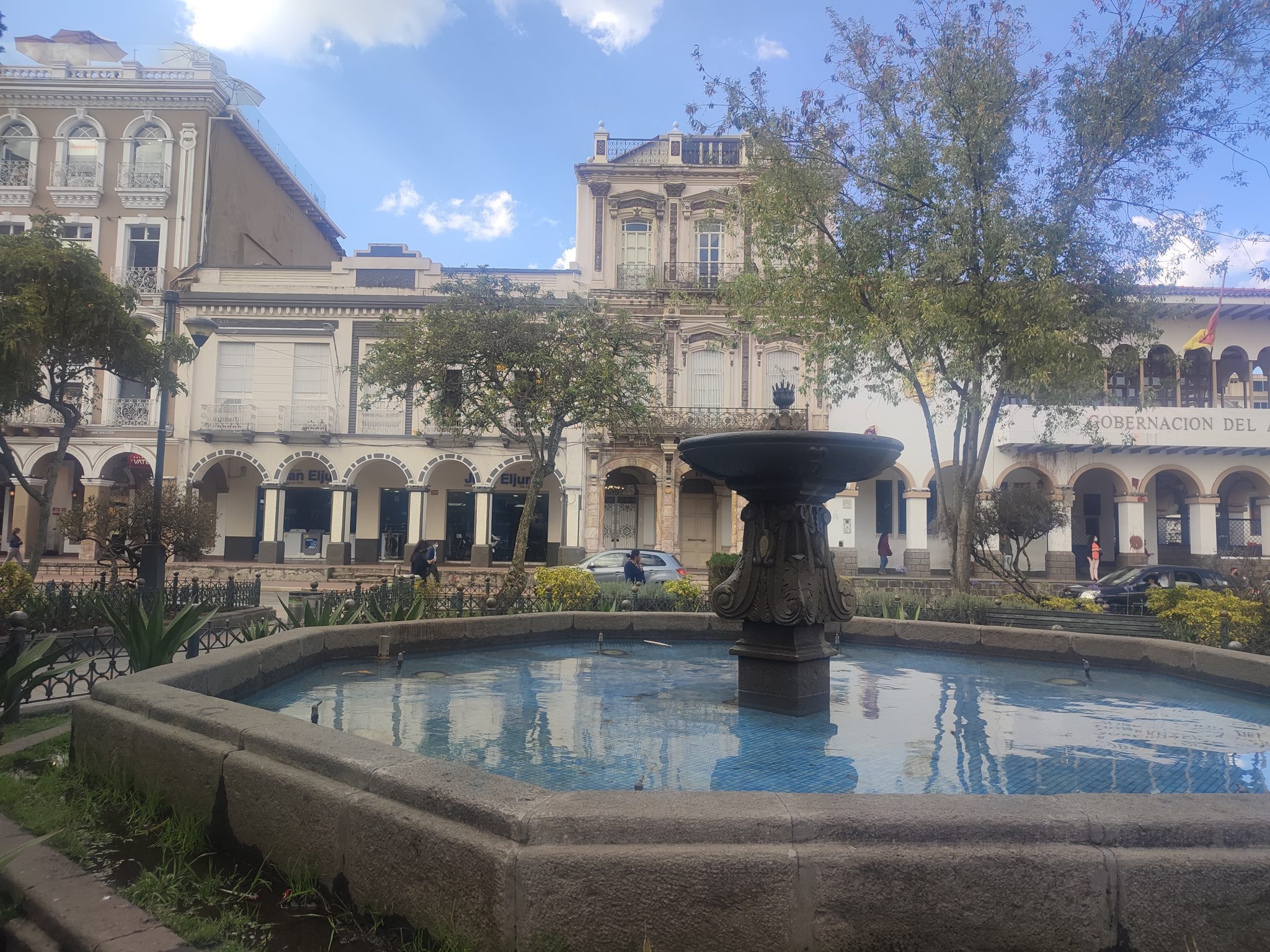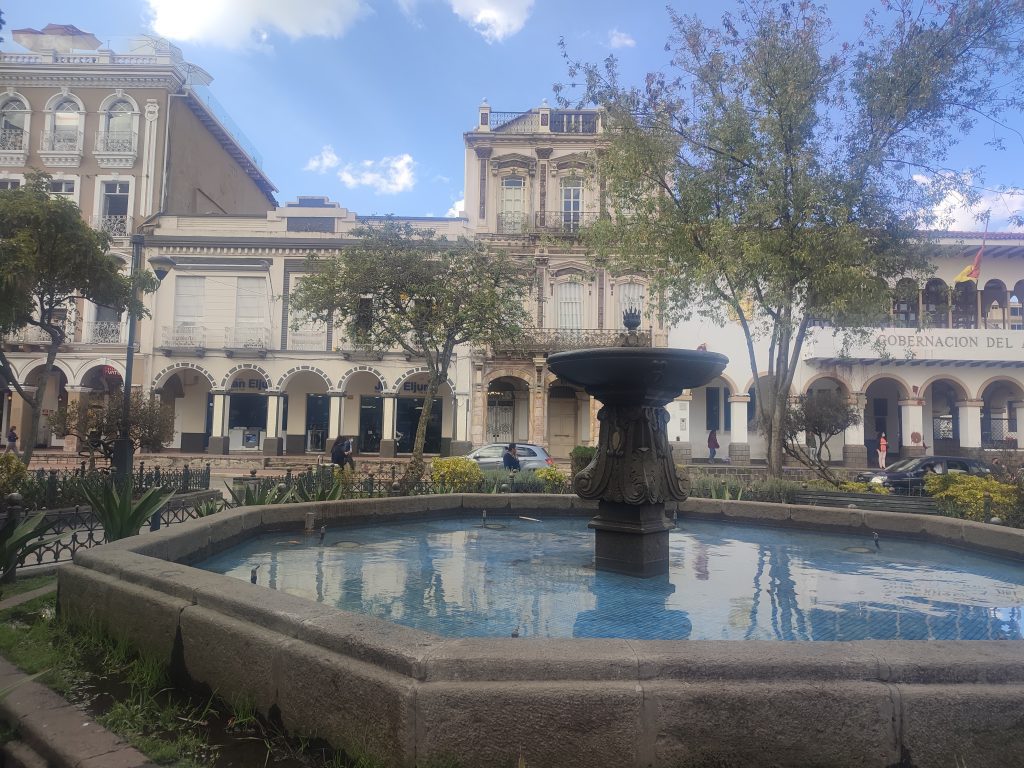 Cuenca is also one of the most affordable places to live in Ecuador, making it a great choice for expats who are looking for a quality of life that's hard to find elsewhere in South America.
For these reasons and many more, Cuenca Ecuador is one of the best places to visit in all of South America.
Things to do in Cuenca, Ecuador
Cuenca Historic Center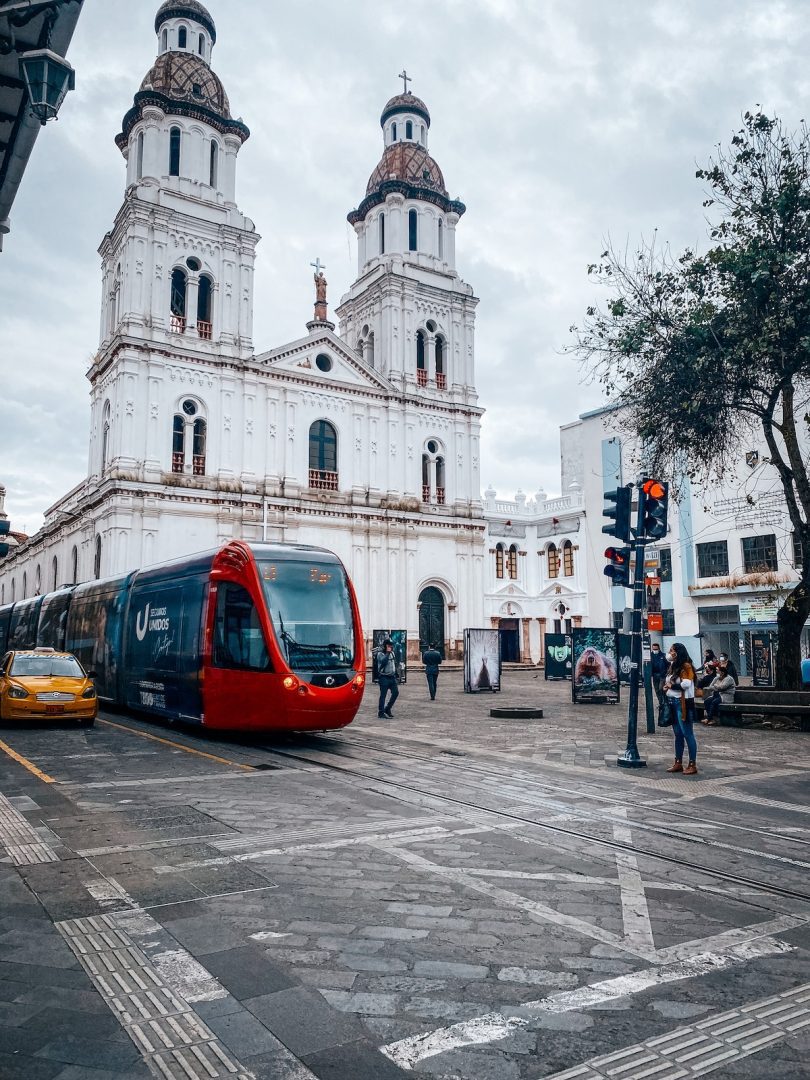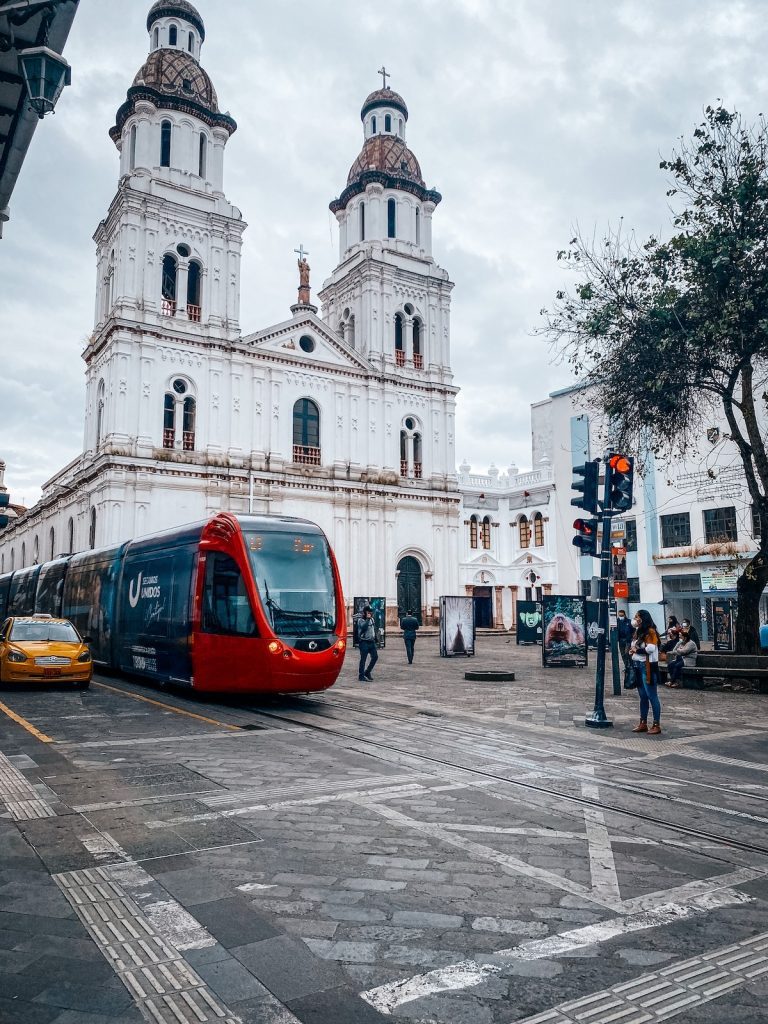 Visiting one of Ecuador's UNESCO World Heritage Sites is a must.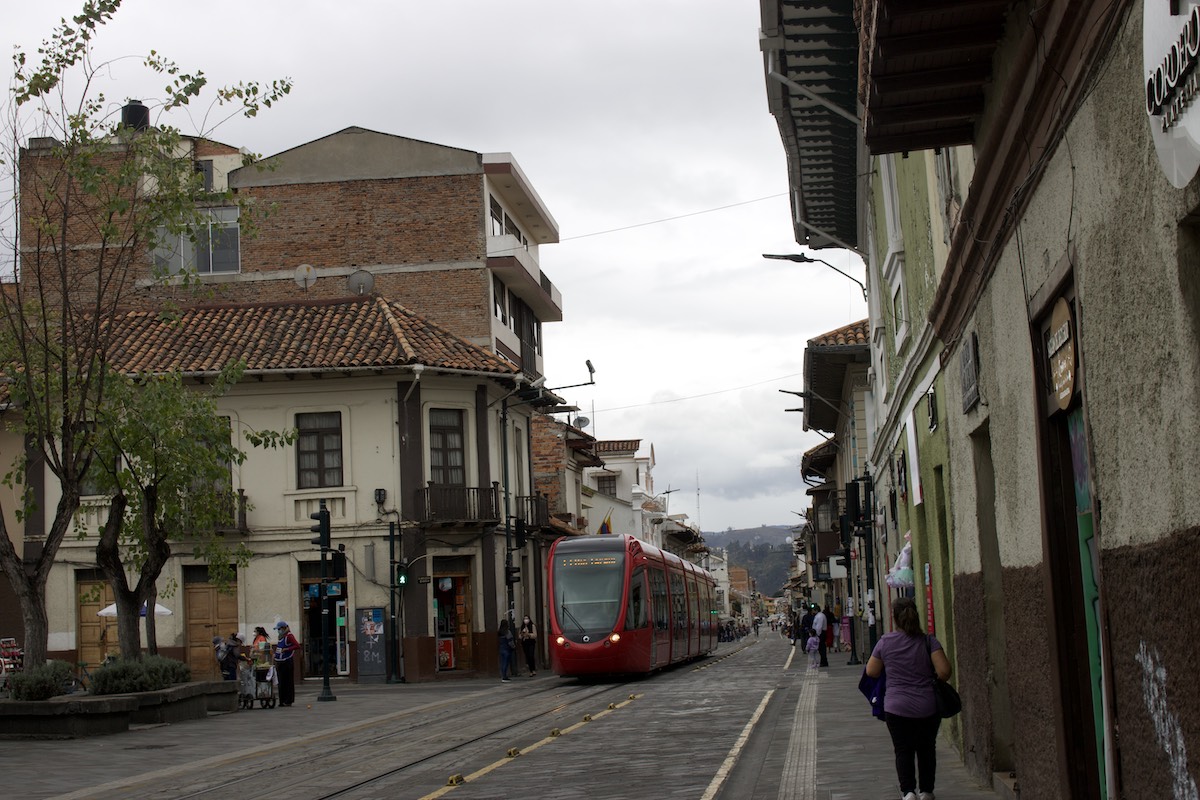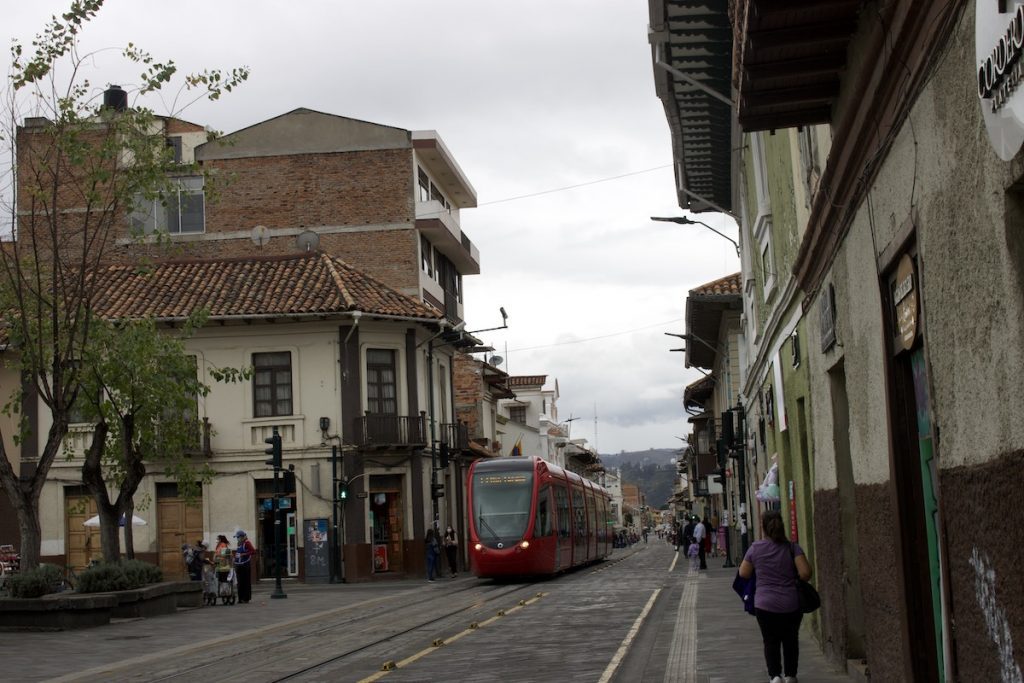 Cuenca's Historic Center area is sprawling with great architectures including Cuenca's Old and New Cathedrals and the charming cobbled streets. There are also a lot of plazas such as Plaza Calderon, and Plaza San Sebastian.
Parque Calderon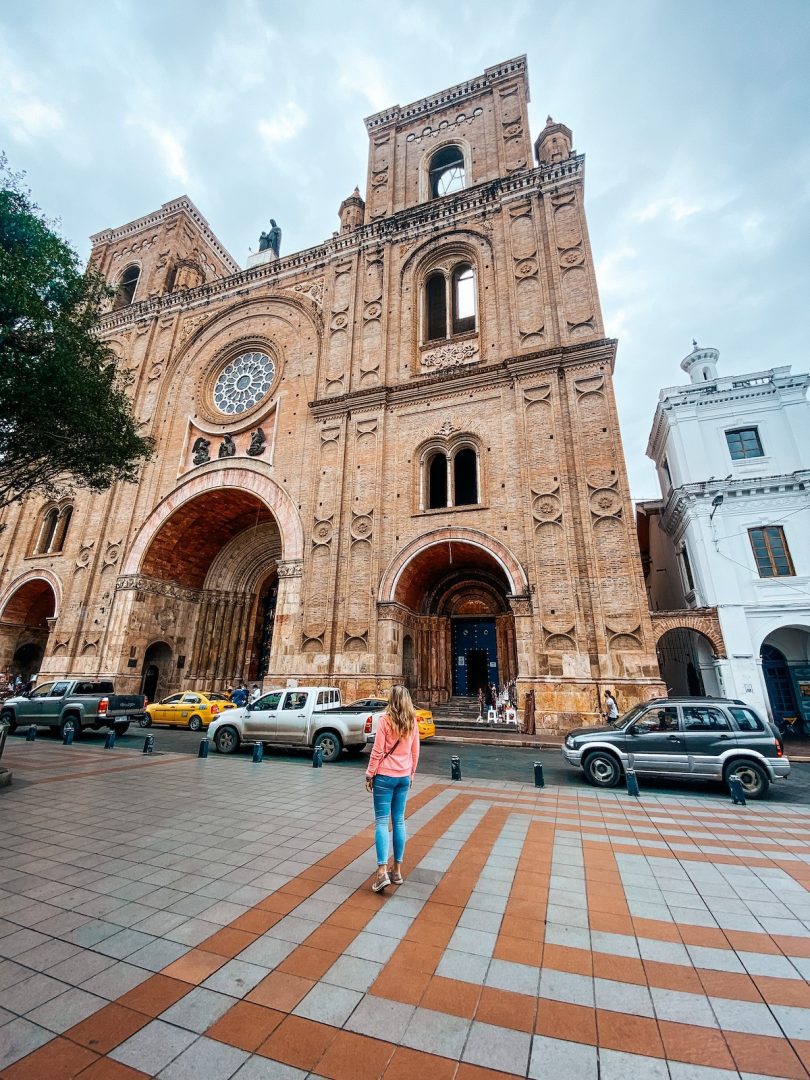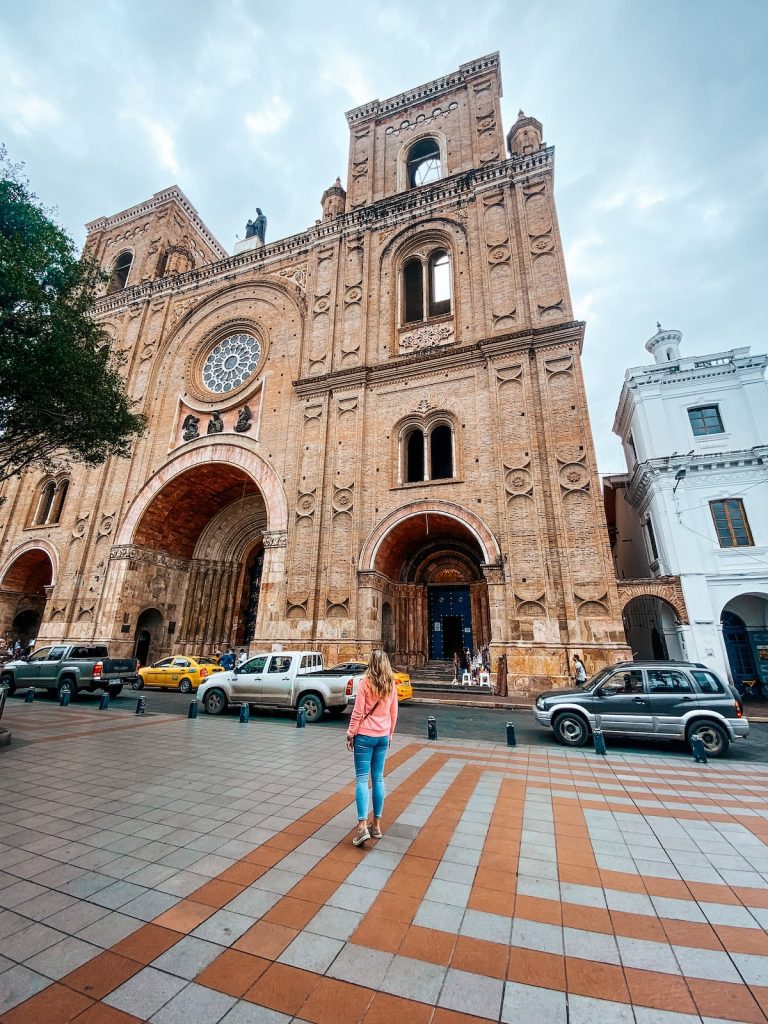 Parque Calderon can be found just in front of the New Cathedral in the city center. It is surrounded by old buildings with magnificent architecture.
The ambiance of the park is very relaxing with so many tall trees and benches underneath. If you want to take a rest from all the walking, just calm yourself and enjoy a little bit of peace, Parque Calderon is the place to go. If you are a social media junkie, you can definitely browse and post on your social media accounts from here as there is wi-fi access for everyone.
Inca Ruins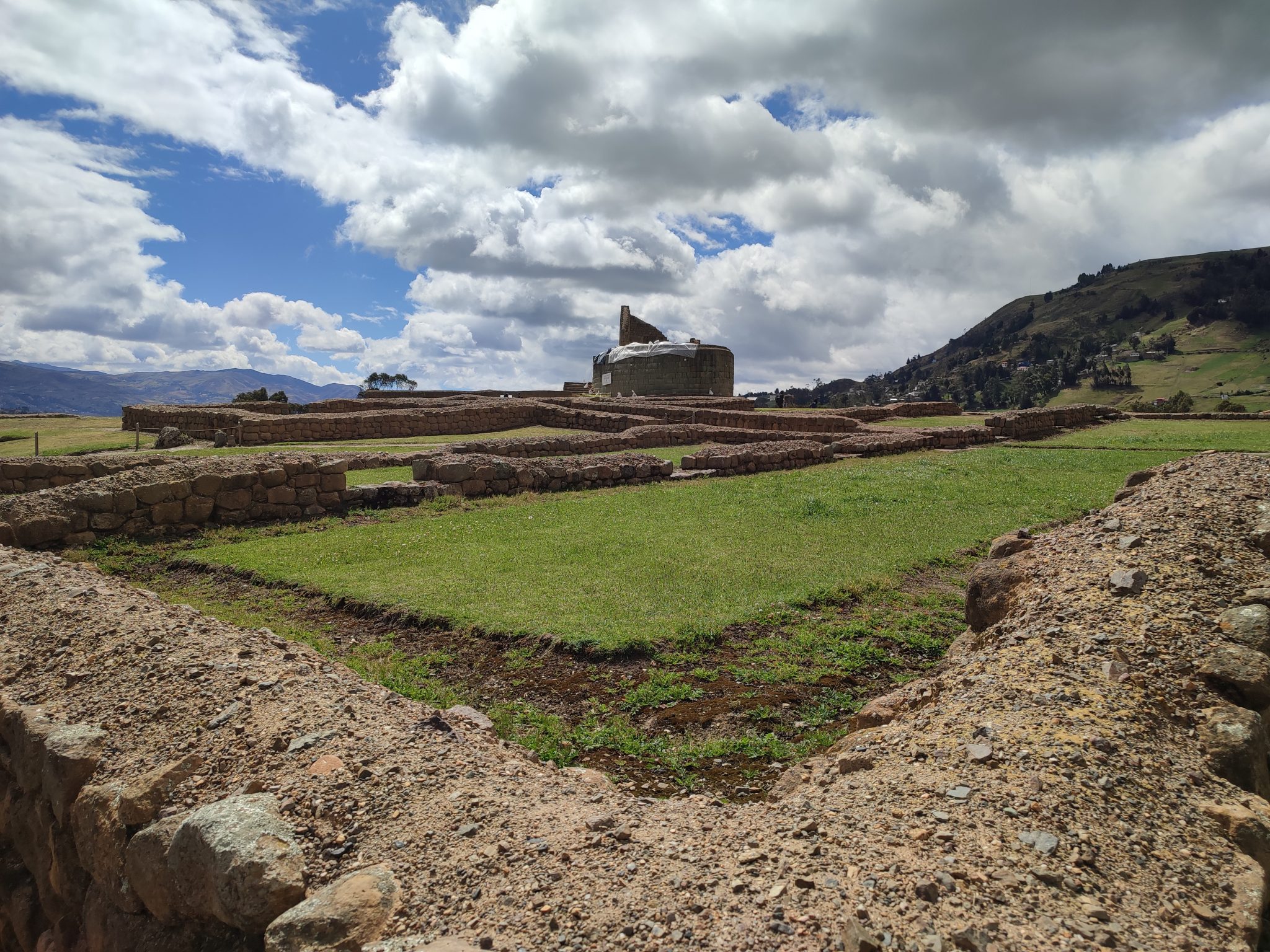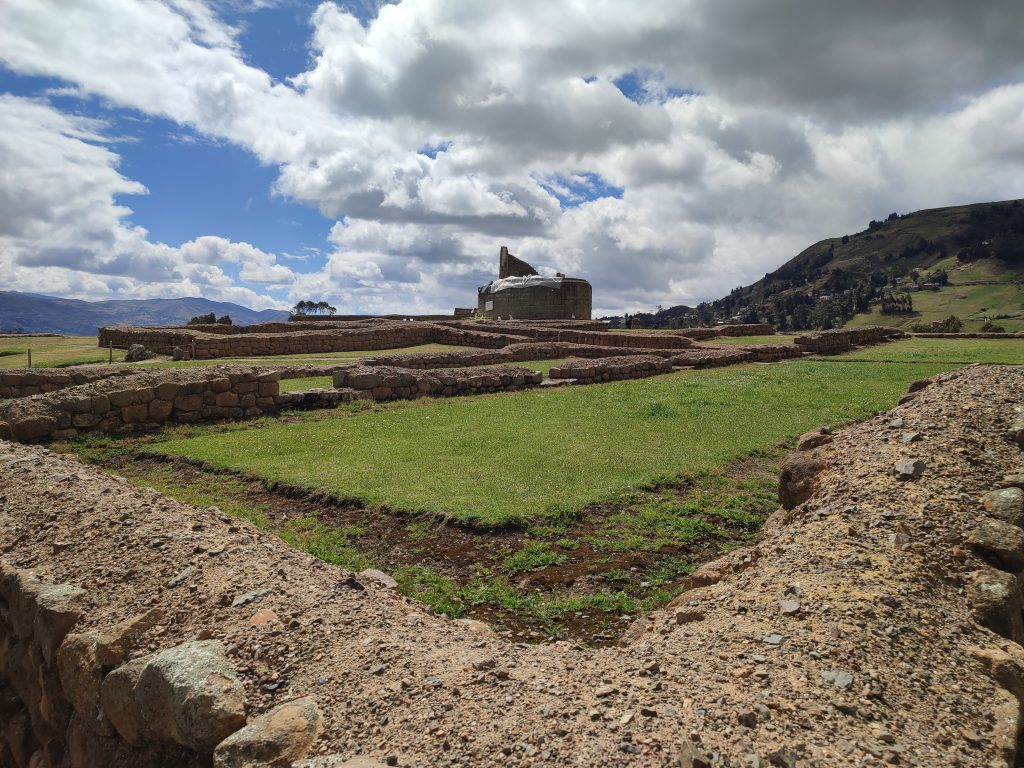 Behind the Pumapungo Museum, there is an ancient ruin site called Parque Arqueologico del Pumapungo. It is believed that the ruins found here are used to be part of the ancient city Tomebamba.
Tomebamba was first inhabited by the Cañari people before the Incas overtook it and used it as a fort. Theories suggest that the structures in this place before were ruined during a civil war between the Incas. 
Turi Lookout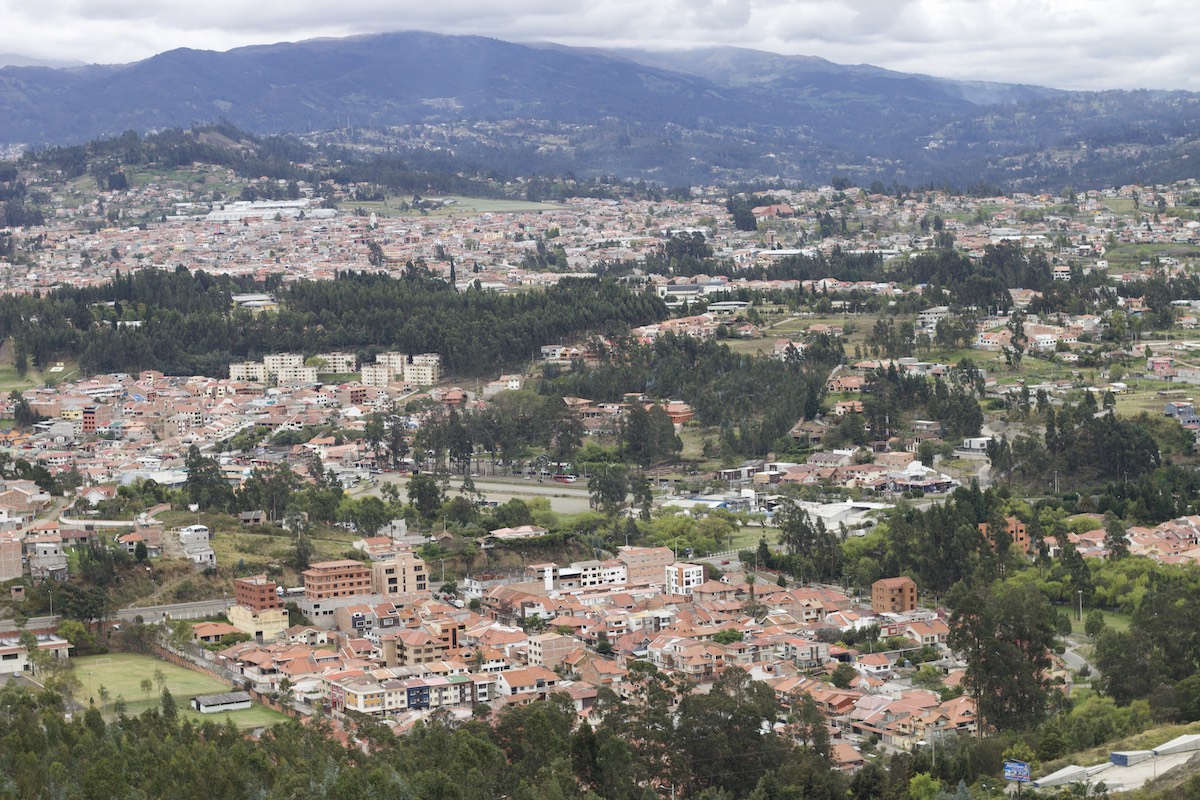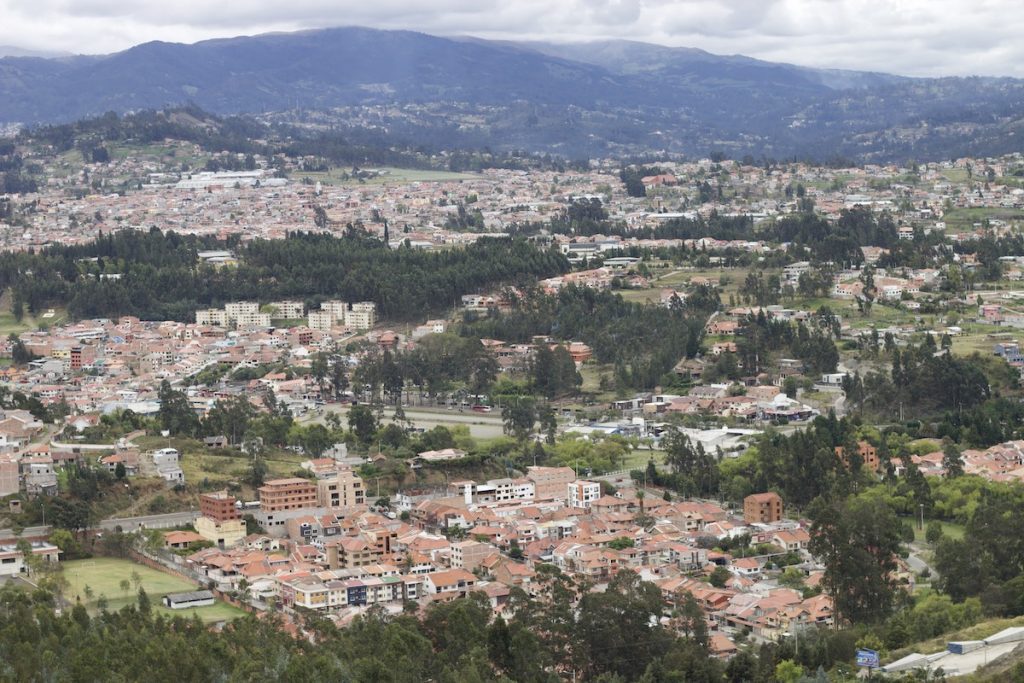 If you are looking for an amazing bird's eye view of the city, Turi Lookout or locally known as Mirador de Turi is the best place to go. Parque Calderon can be also seen from here. To reach the top of the lookout, you have to climb around 500 steps.
If you want to try some physical activity and are up to some adrenaline rush, you can go to Parque Extreme Turi just next to Turi Lookout. Here, you can enjoy activities like zip lines, swing bridges, and high-flying swings.
Amaru Biopark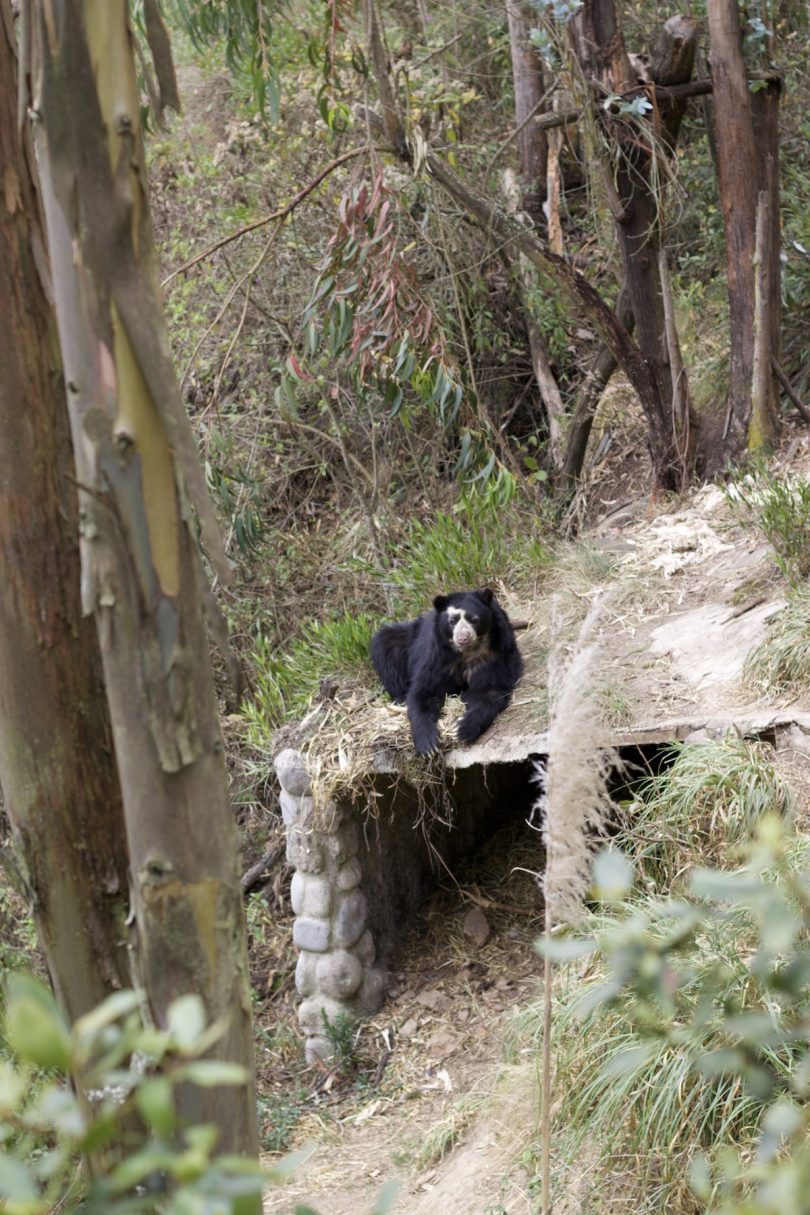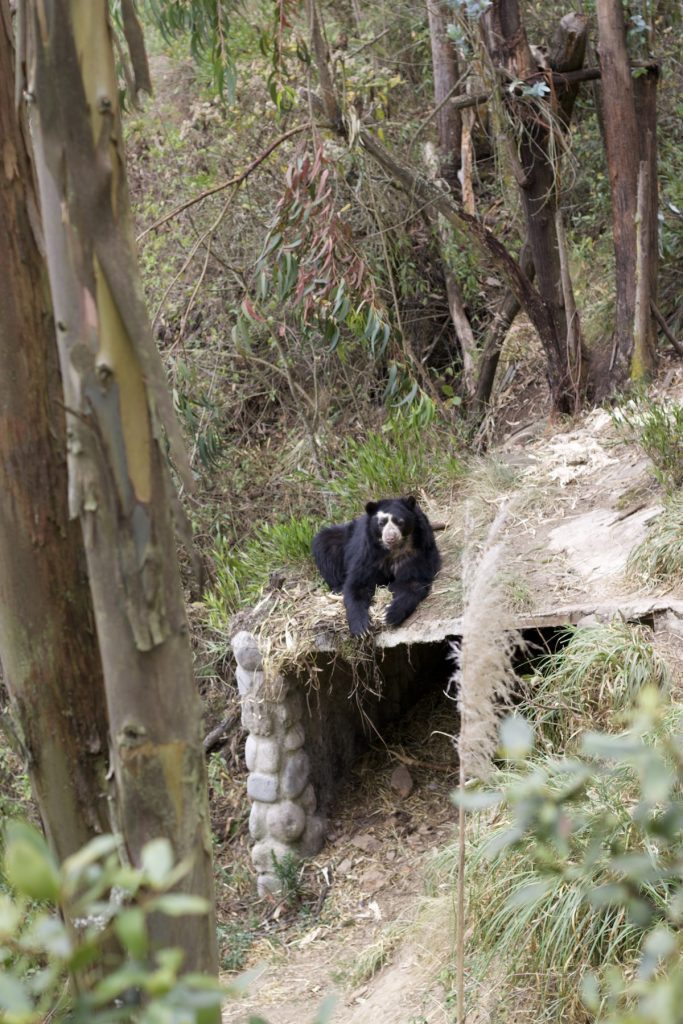 Amaru Biopark is home to species mostly native to Ecuador. The layout of the park is situated around the mountains so you can see the animals in their natural habitats.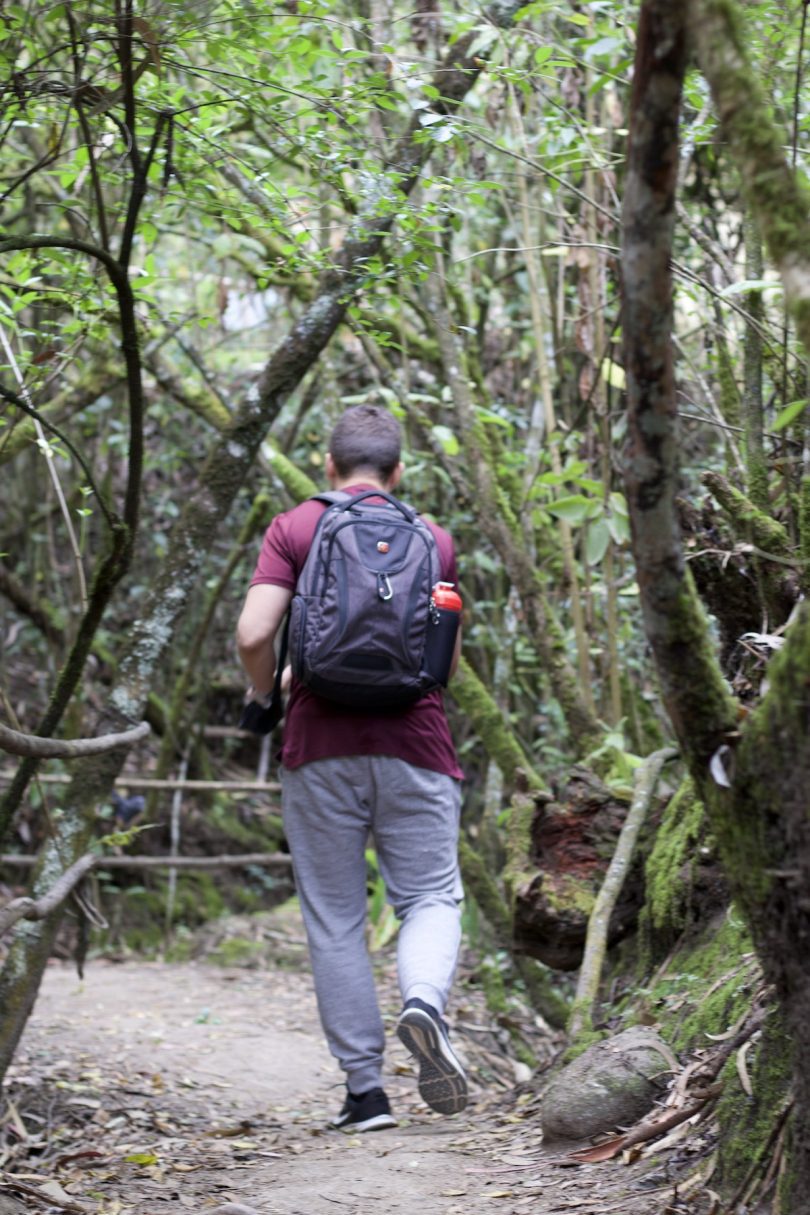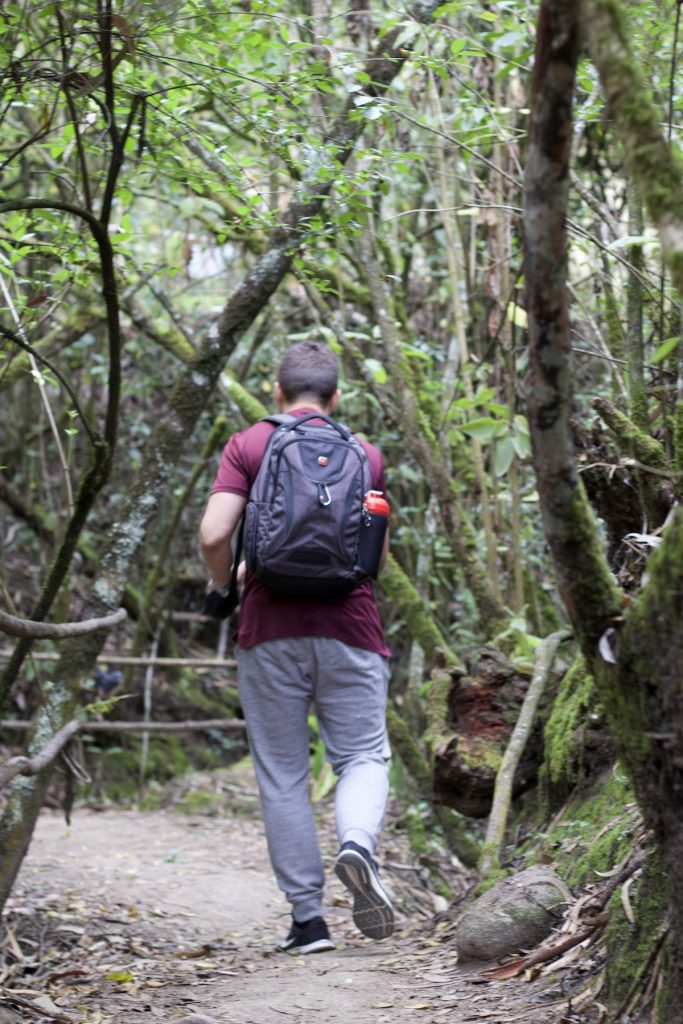 You can get a chance to see real-life wild animals here such as jaguars and Andean bears. Keep in mind, it's an open-air long hike! It took is about 2 hours to finish it (and we were in a hurry).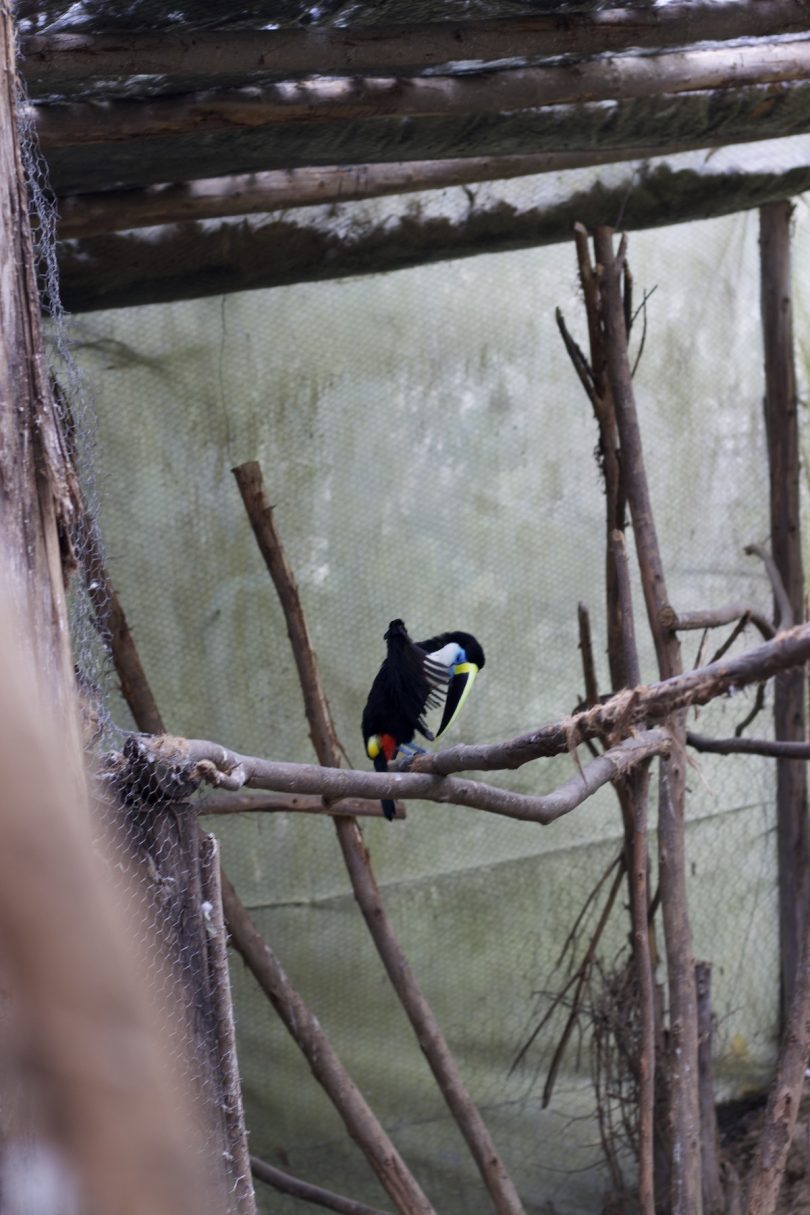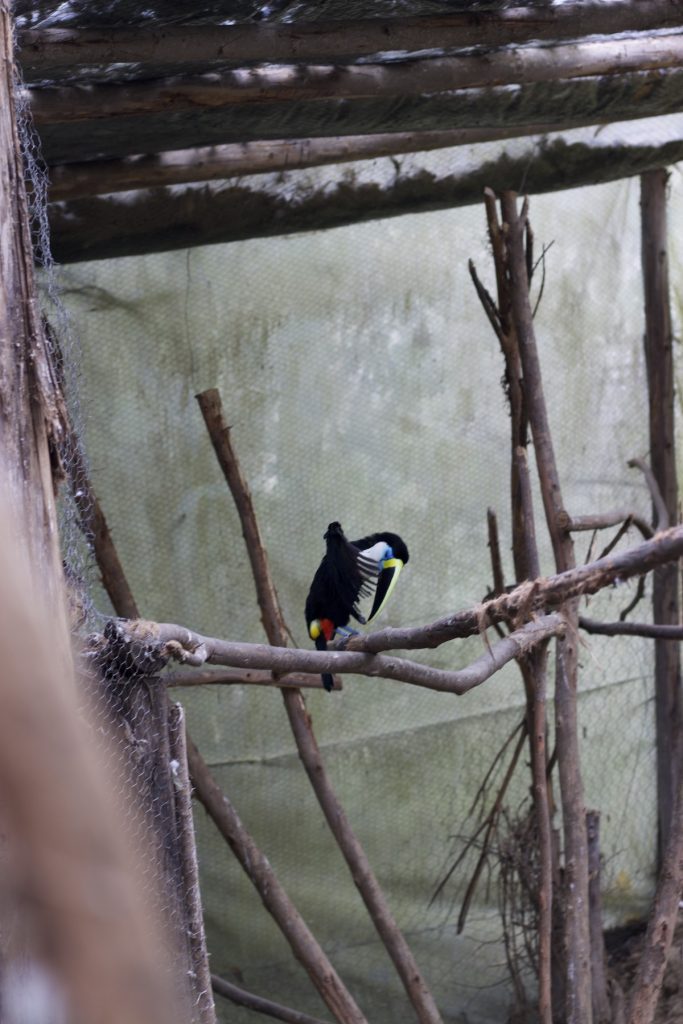 Since Amaru Biopark is a non-profit wildlife conservation organization, most of the animals that you can find in the park are rescued from threatening situations such as illegal trafficking, among many others. The distinct layout of the place gives the animals the freedom to roam around the mountains while the visitors can see them and also learn more about wildlife conservation.
Cuenca's Impressive Flower Market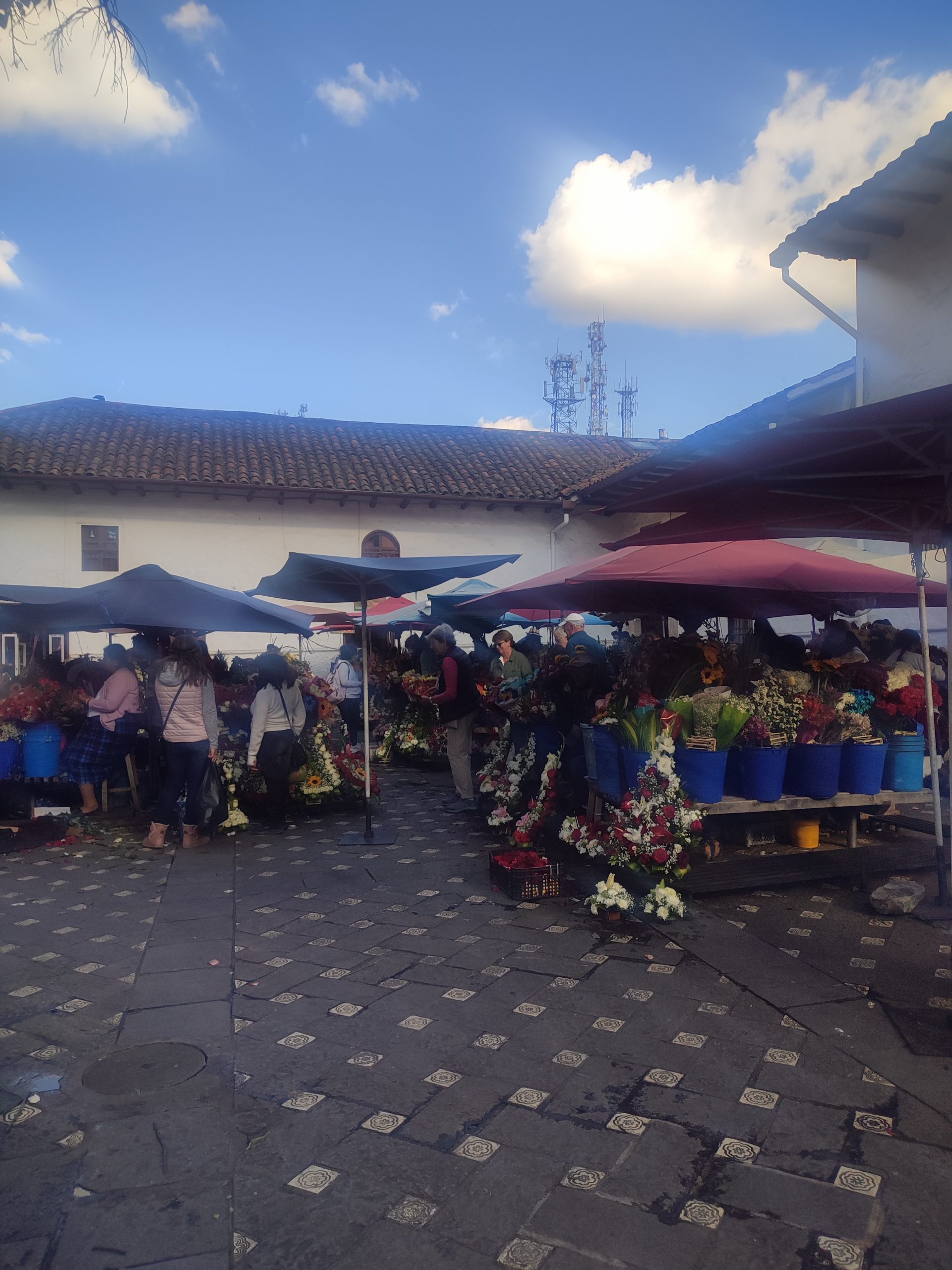 Ecuador is also known for its colorful flowers. The country is third-largest flower exporter in the world.
You can find Cuenca's Flower Market, locally known as Mercado de las Flores, in an open space beside the New Cathedral. The plaza is filled with stalls and flower vendors, displaying beautiful flower arrangements.
Walk around Tomebamba Riverfront
The water in the Tomebamba River comes from the mountains of Cajas National Park and runs through the southern edge of Cuenca's Historic Center. The stretch of the water continues to flow onward to the Amazon River.
It is nice to stroll around the grassy riverfront of Tomebamba. Ideal for lazy weekend afternoon walks, or if you can drop by on a Sunday morning, you can bike around the riverfront as the city government provides free bicycles every Sunday for both locals and tourists.
Cuenca CIDAP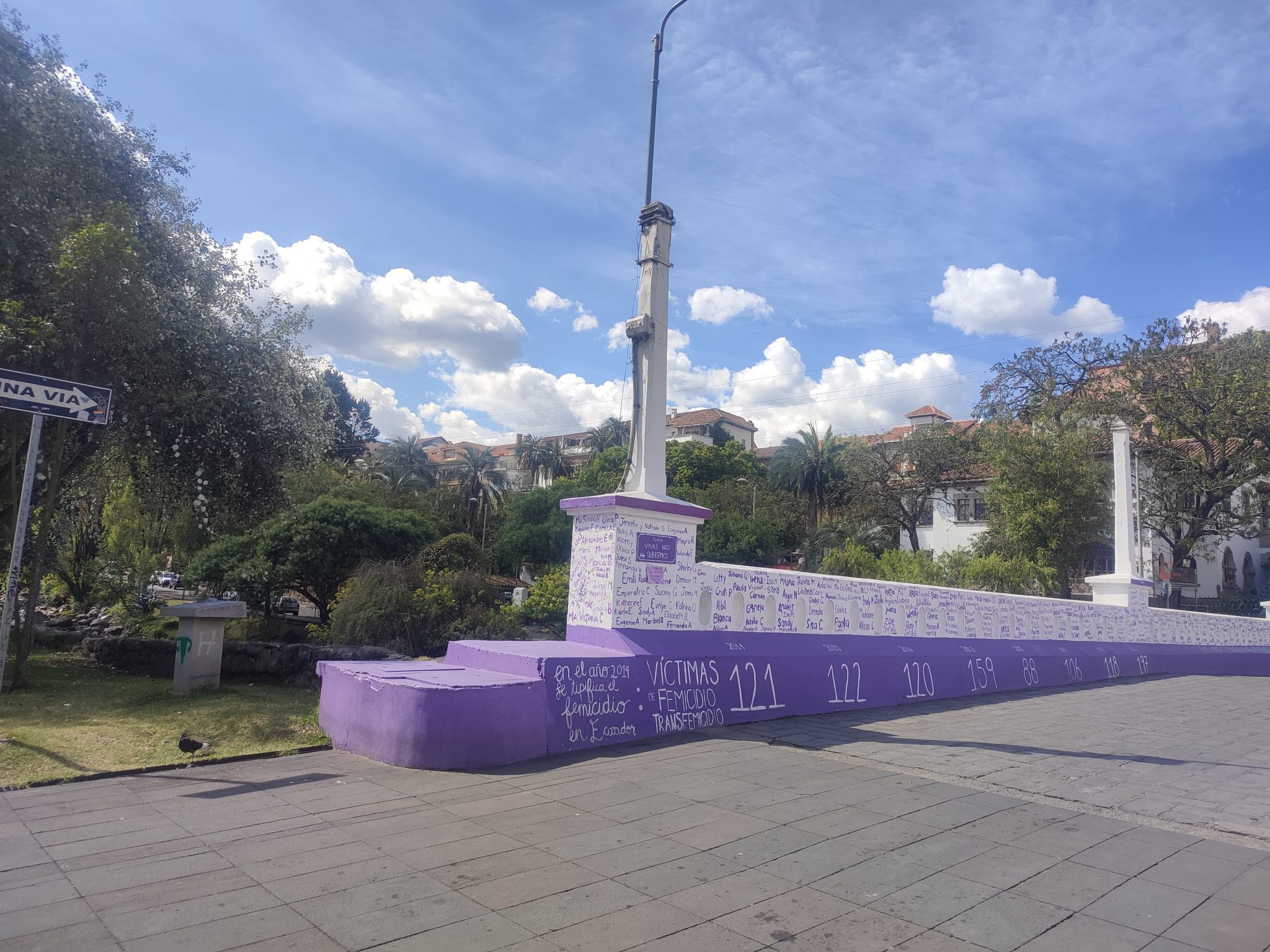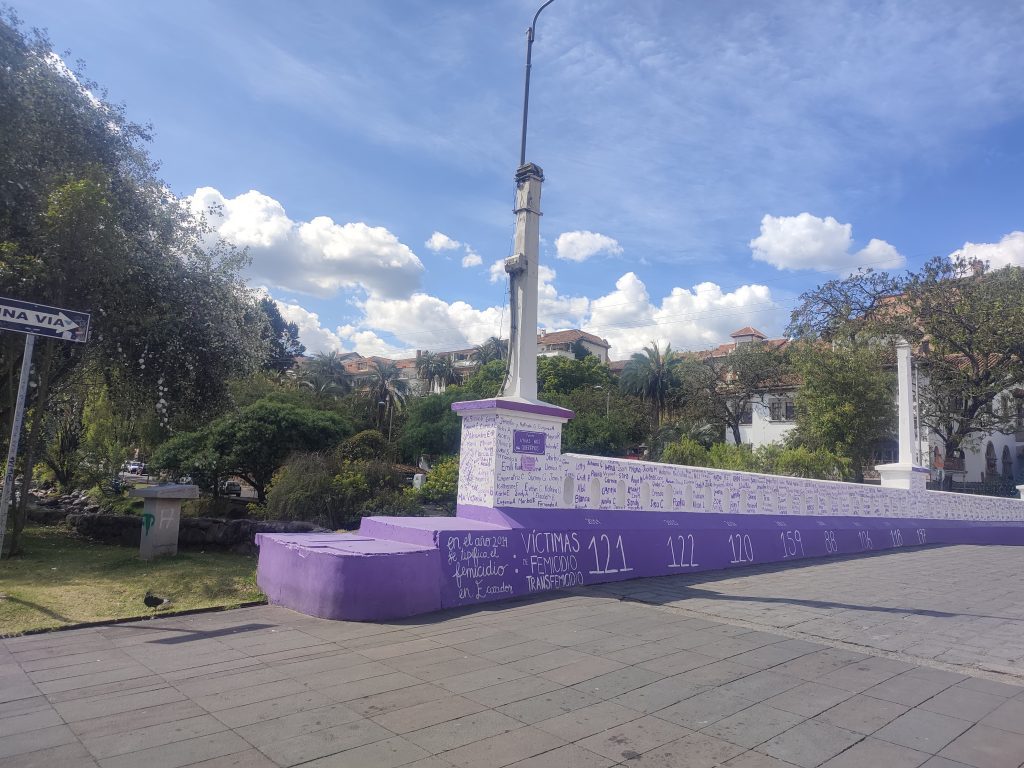 In Cuenca, the CIDAP (Inter-American Center for Crafts and Popular Arts) is a well-liked tourist destination. The museum features handmade items, woodwork, pottery, textiles, earthenware, and other works of art created by regional South American craftsmen. The gift shop is a great place to buy souvenirs because it sells various local crafts.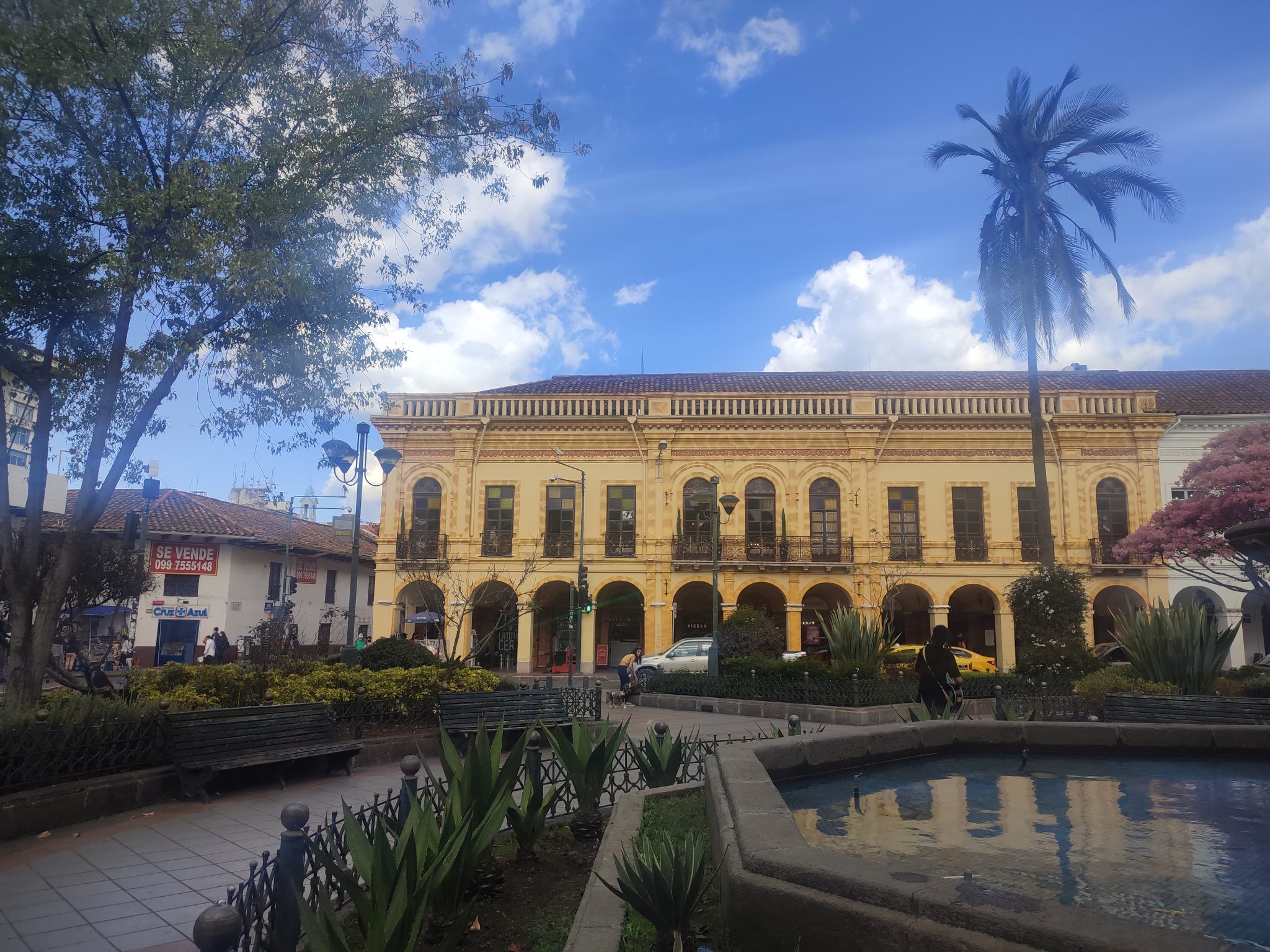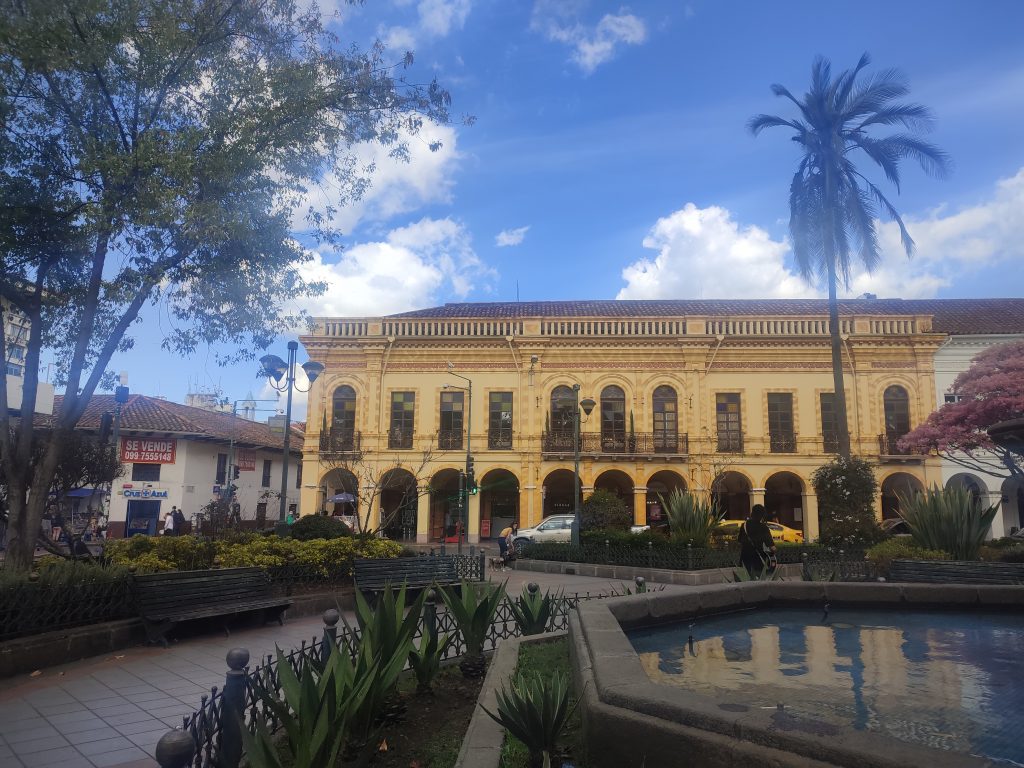 The Organization of American States (OAS) and Ecuador signed an agreement in 1975 that resulted in the creation of CIDAP, an organization whose goal is to promote popular culture and artisanal craftsmanship. Before finally purchasing it in 1984, CIDAP first rented the building for its cultural activities in 1977.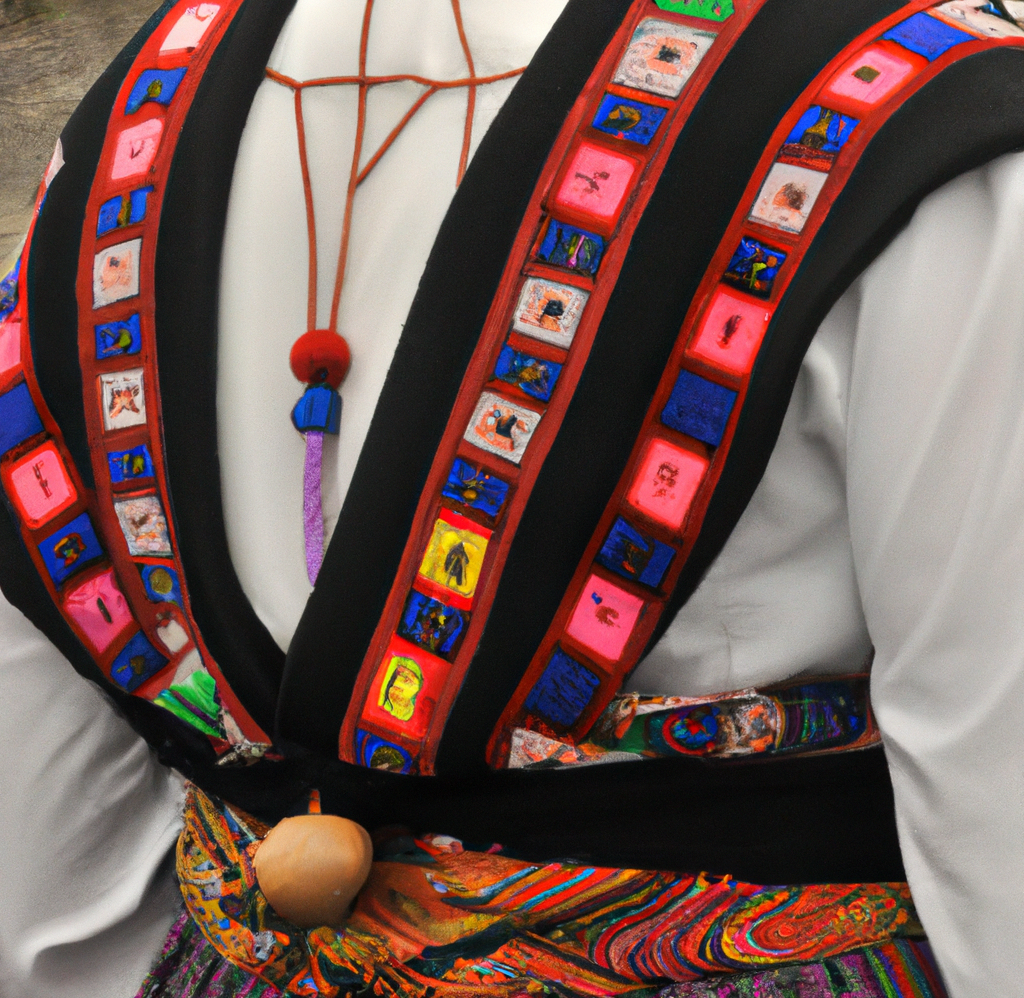 This museum frequently hosts breathtaking displays of artwork and handicrafts. Additionally, the CIDAP Museum serves as the focal point of the yearly Fiestas Mercado in November, which brings together artists and craftspeople from all over South America, Mexico, and Central America.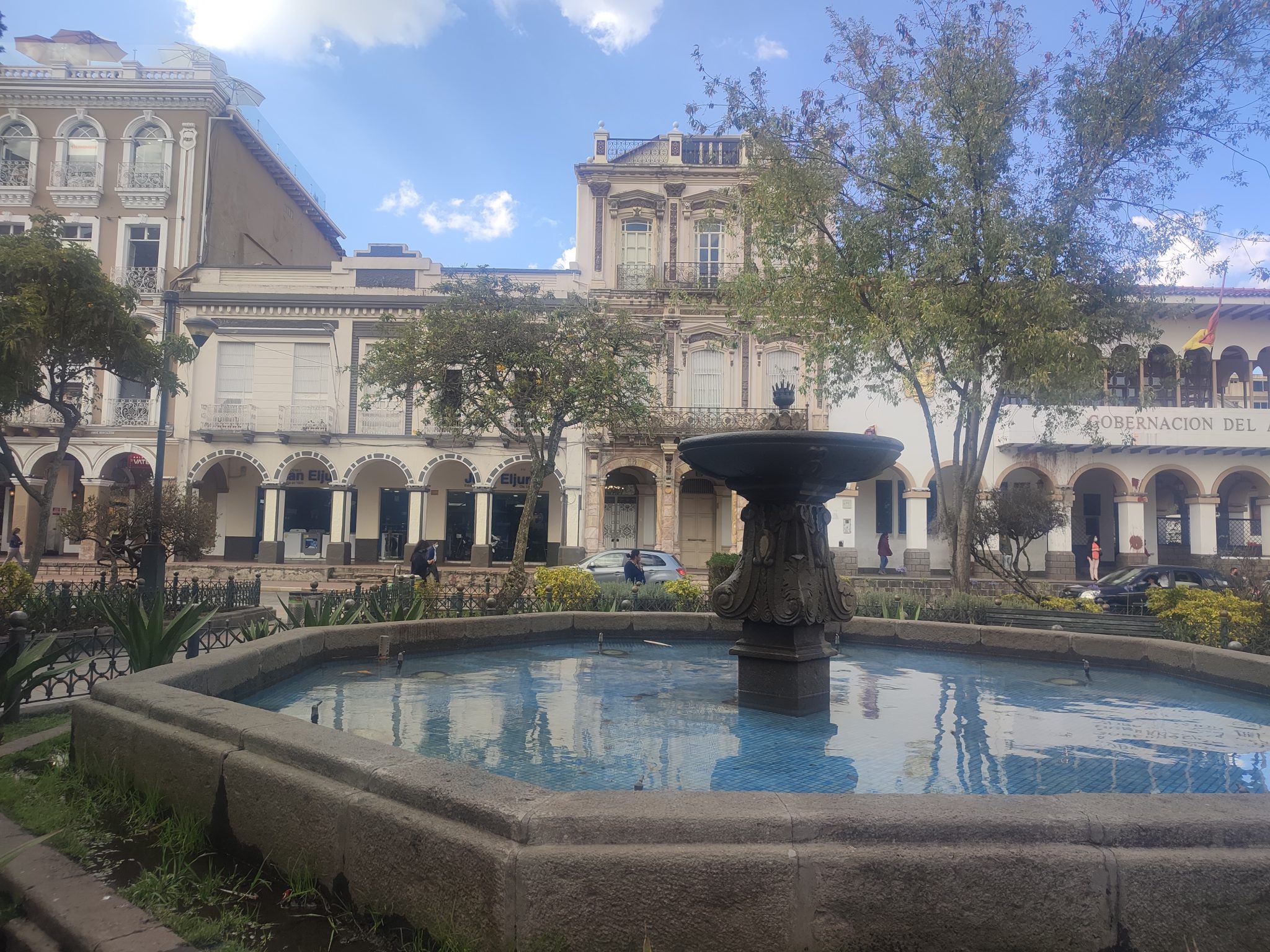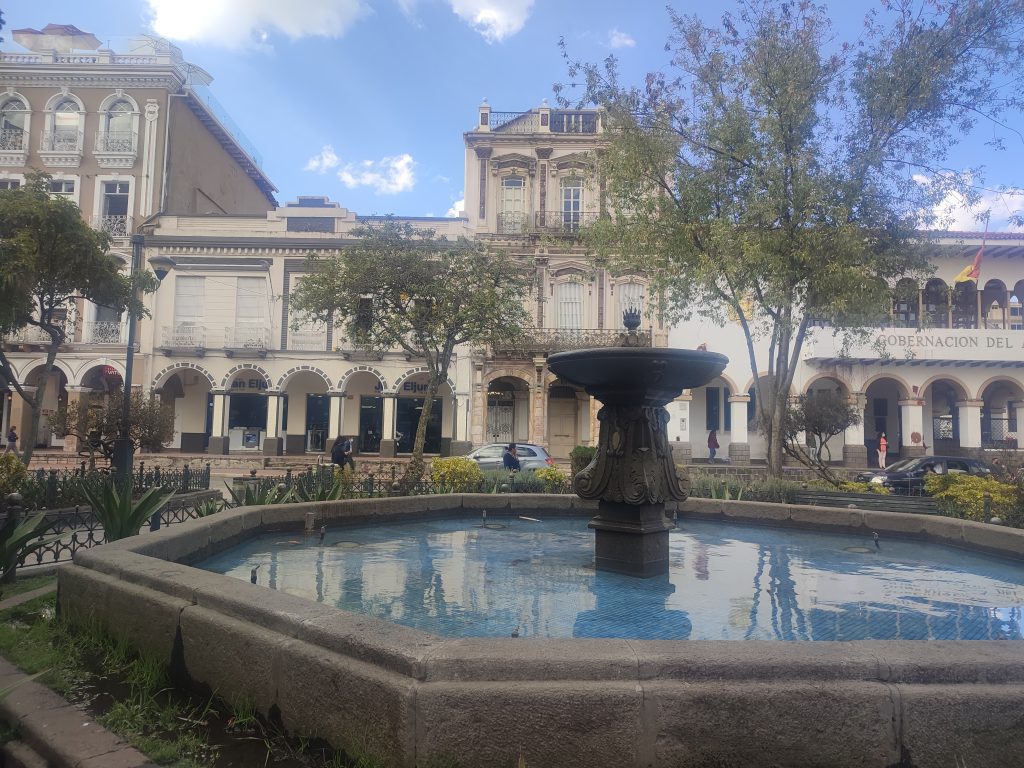 Pumapungo Museum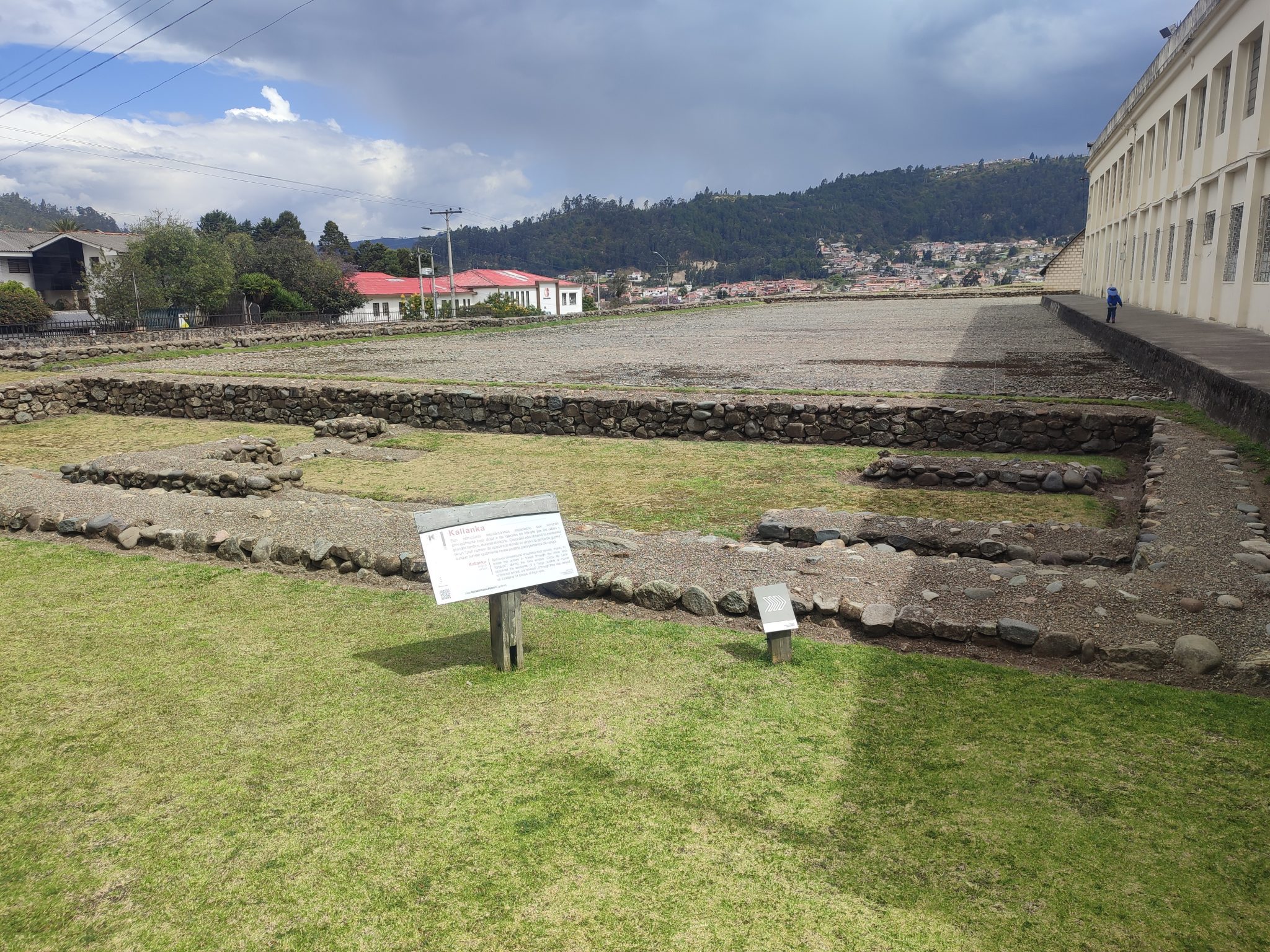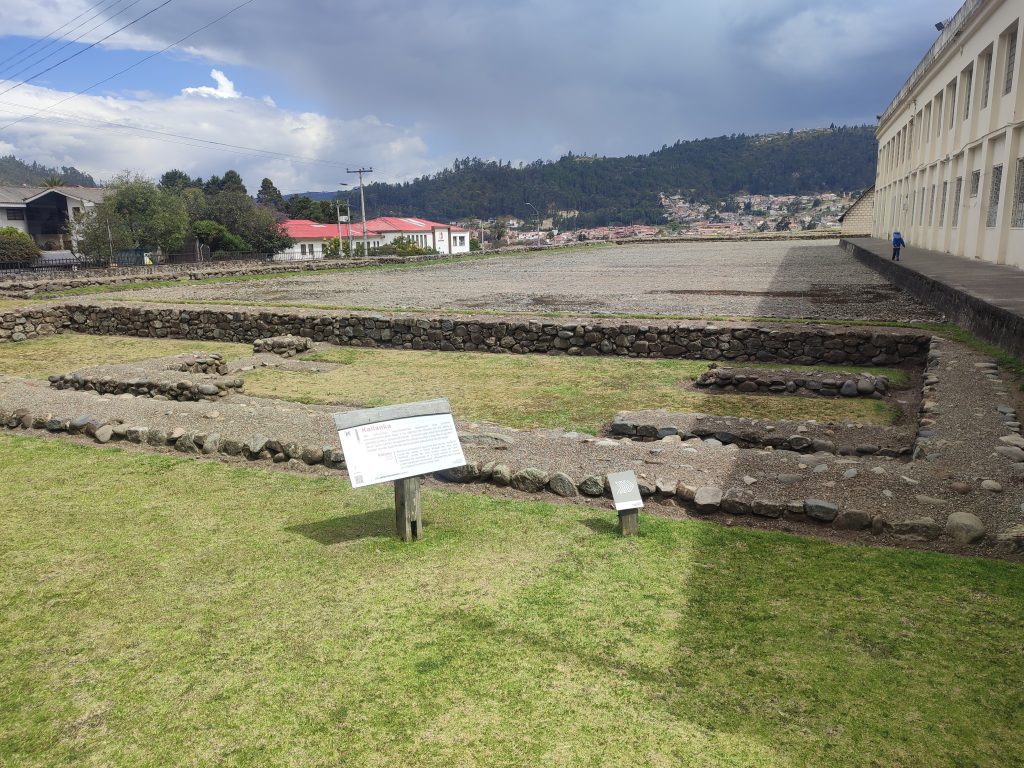 The two main components of the cultural complex managed by Ecuador's Ministry of Culture and Heritage in the city of Cuenca are the Museum and the Pumapungo Ancestral Park.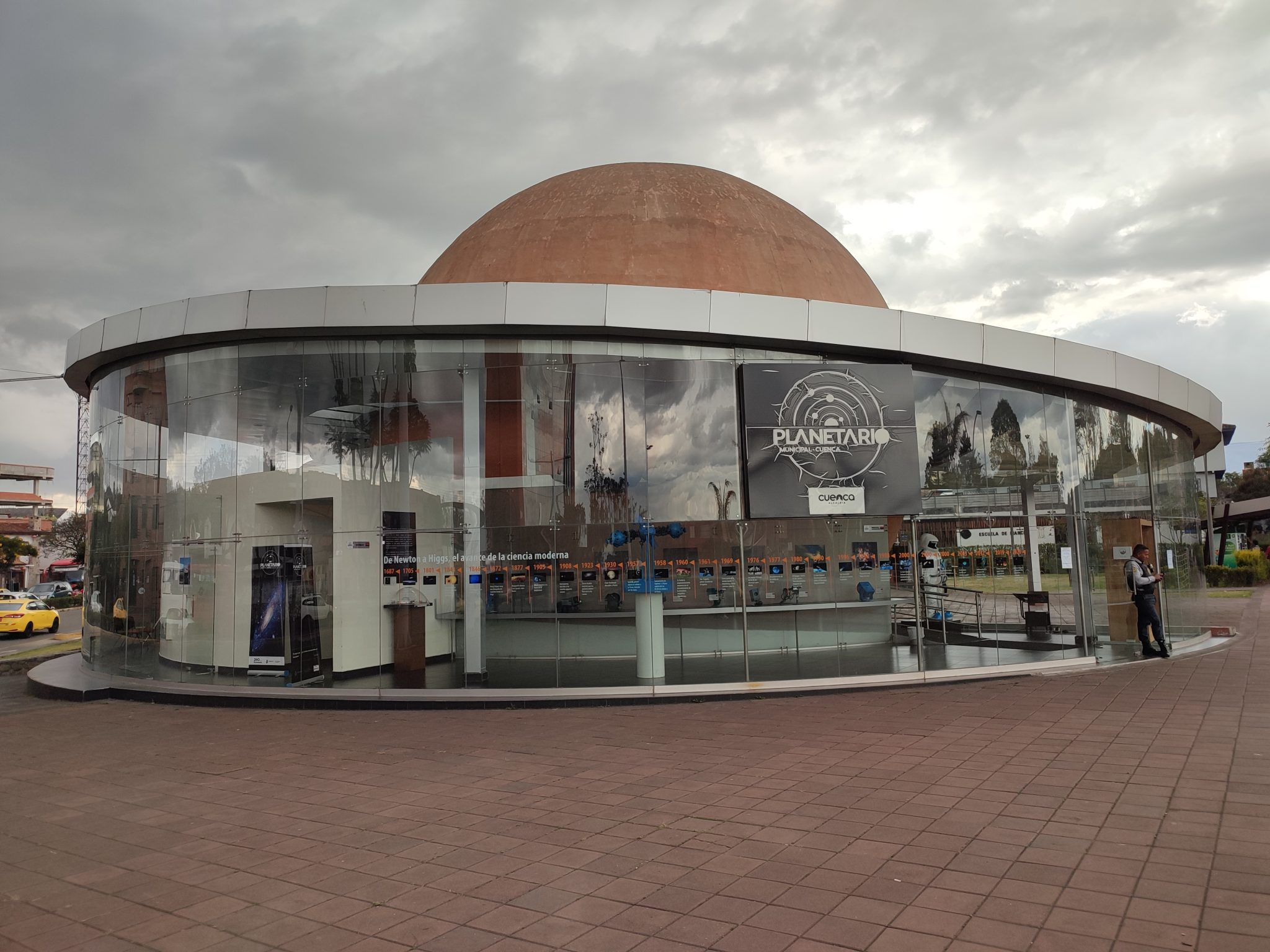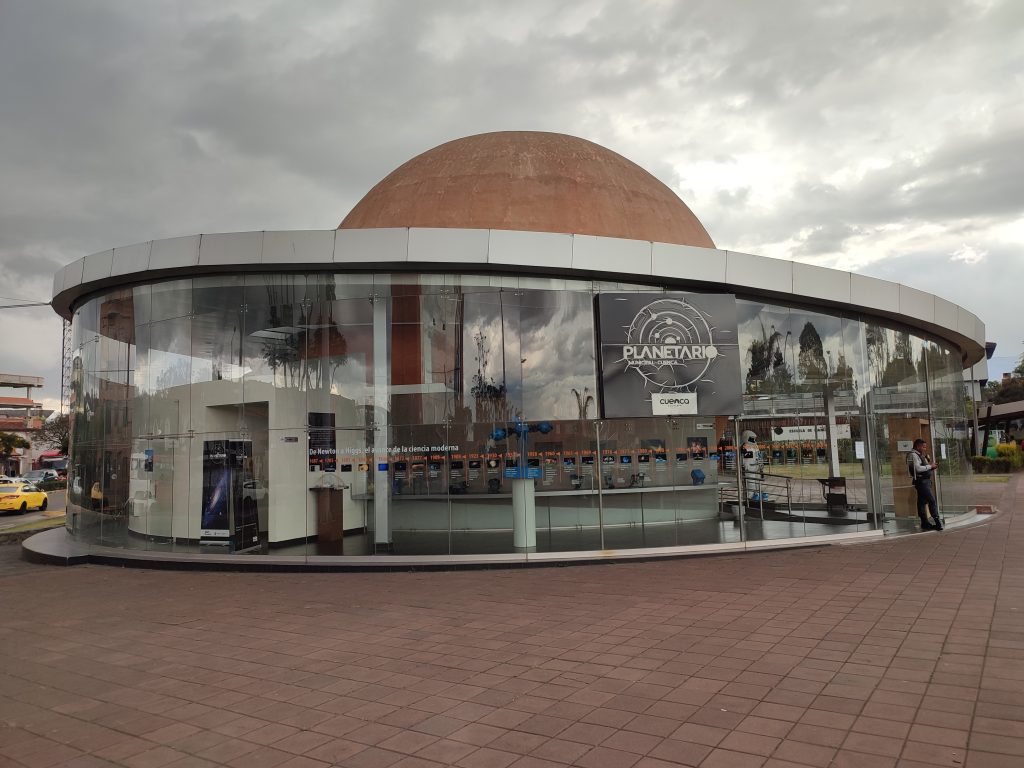 The museum features collections of clothing, religious artifacts, and traditional practices in addition to historical artifacts. The history of money in Ecuador is shown in the basement, and indigenous cultures are covered on the upper floor.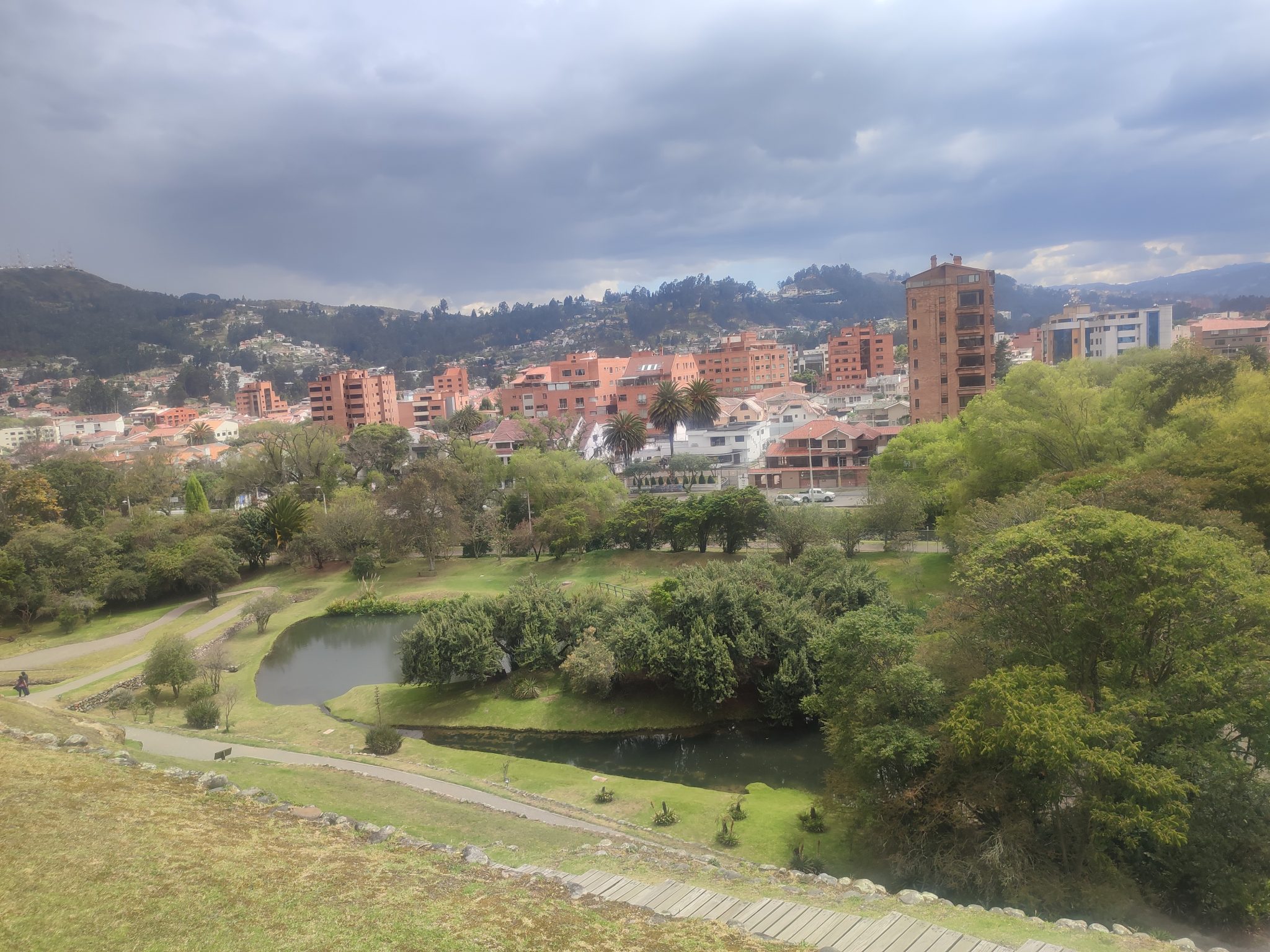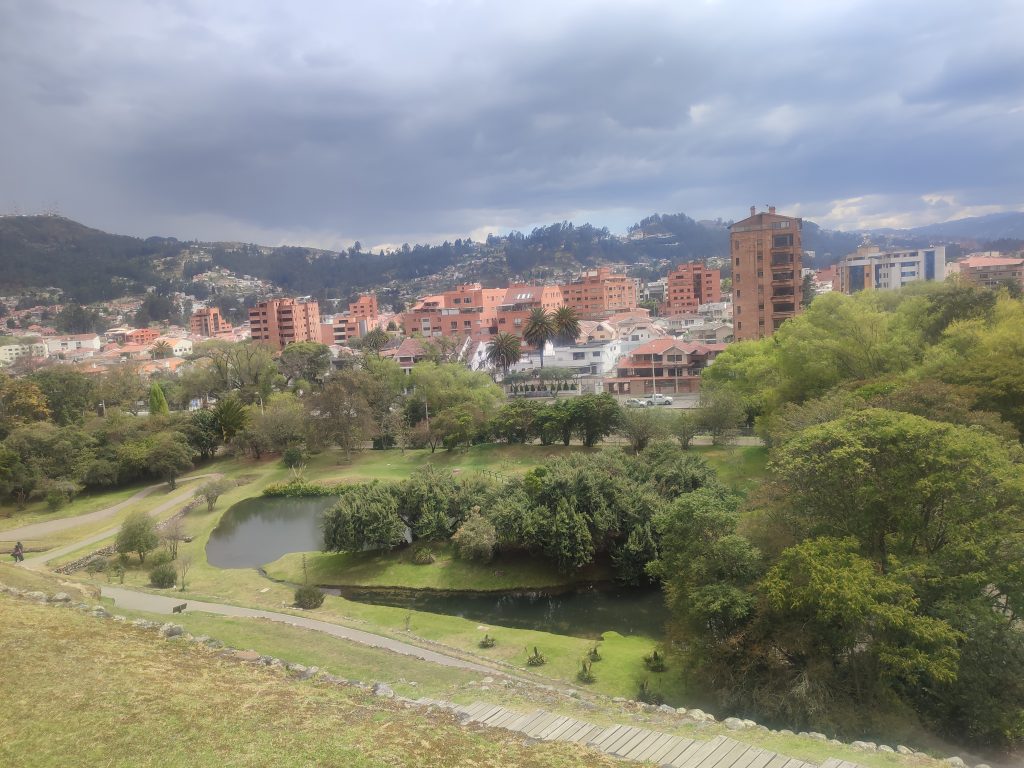 There is also a large bird rescue facility on the archaeological site.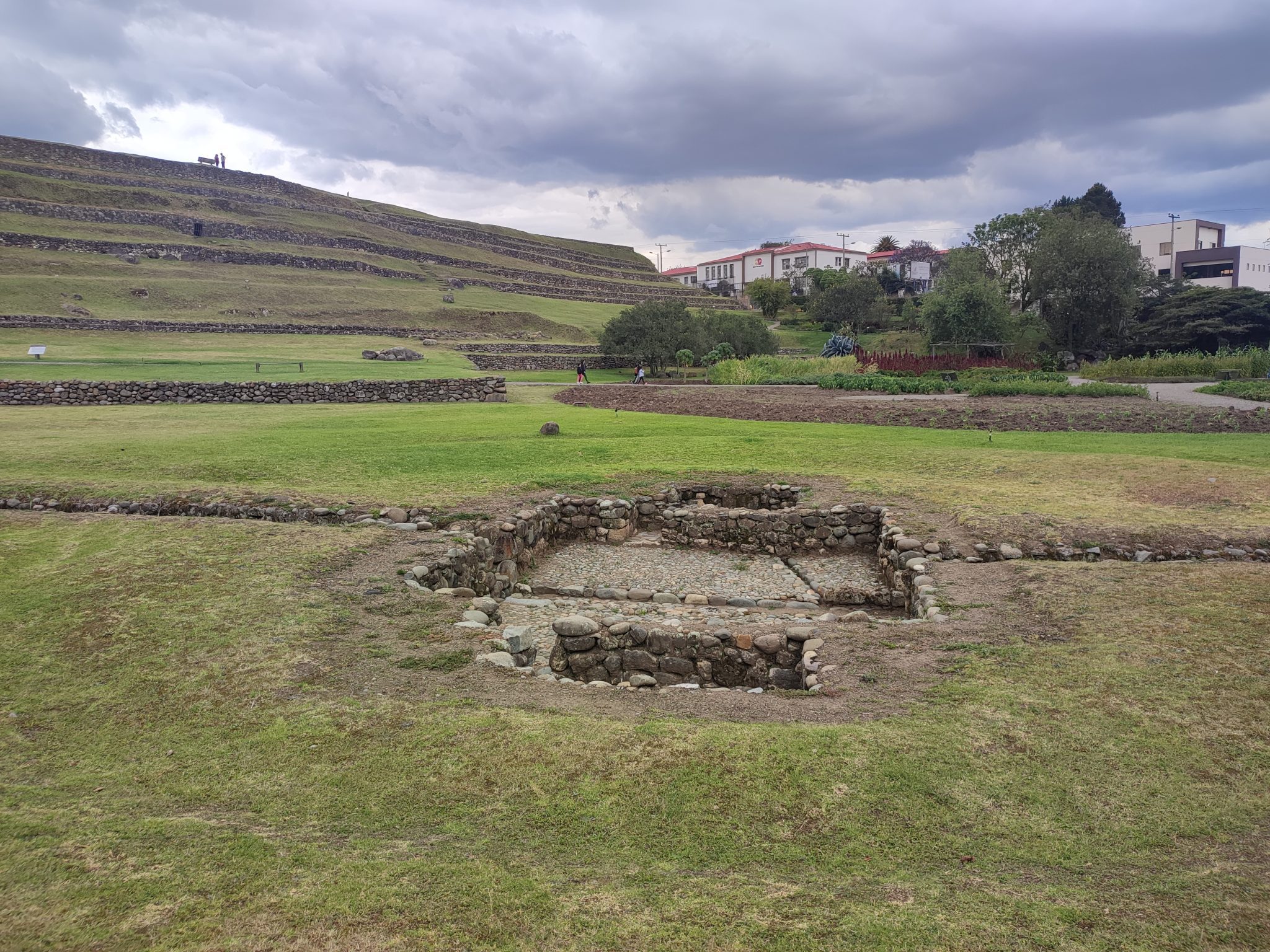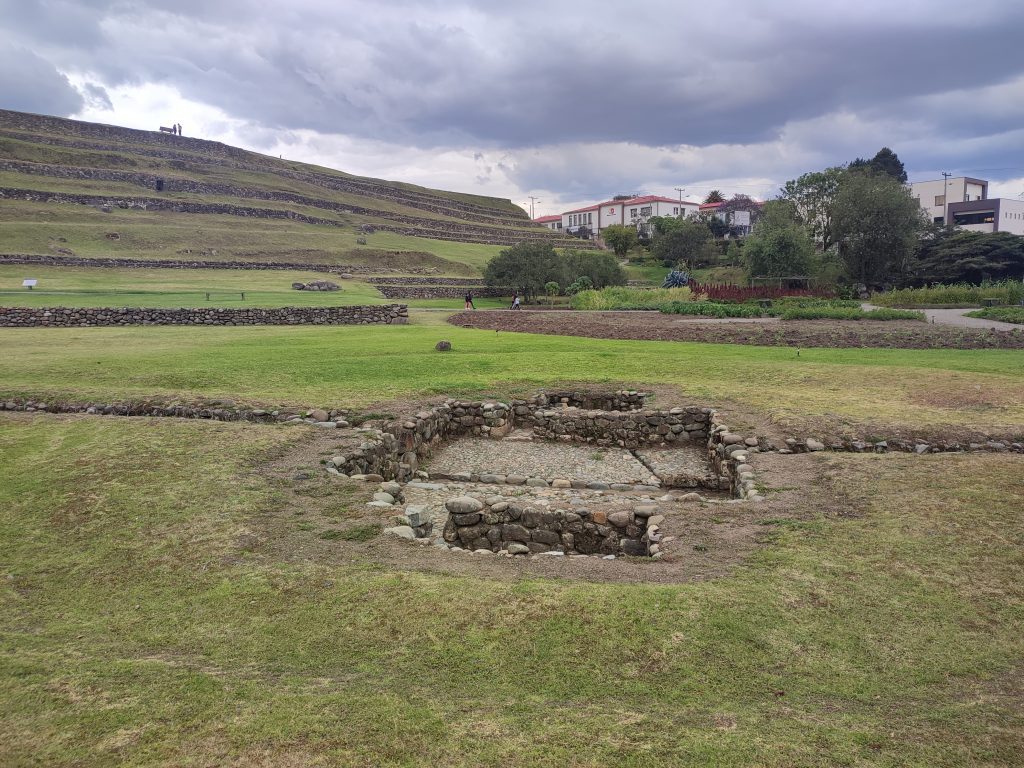 The centuries-old French influence in Ecuador piqued my interest in particular. The three floors may be toured in roughly an hour.
Ingapirca Ruins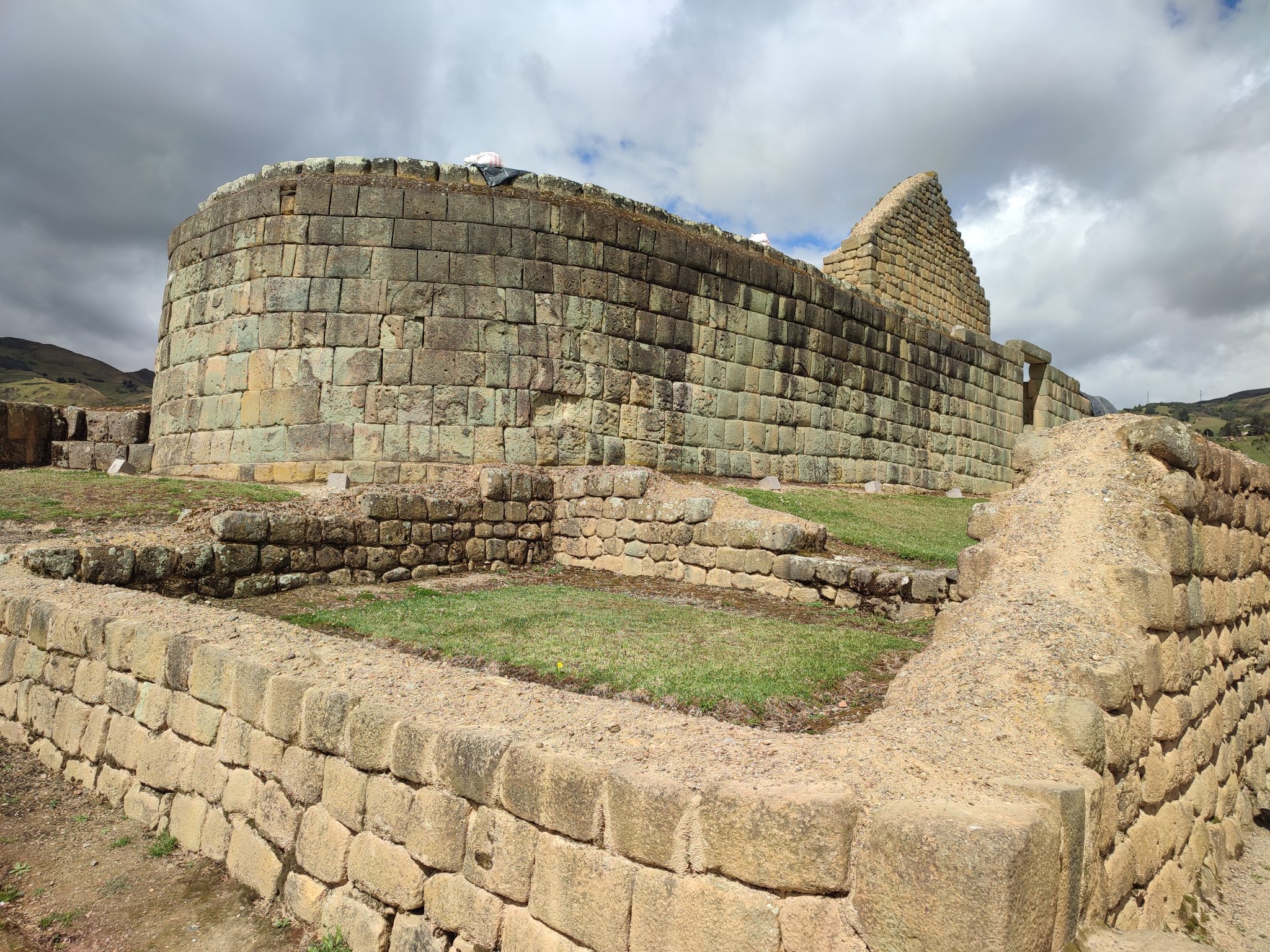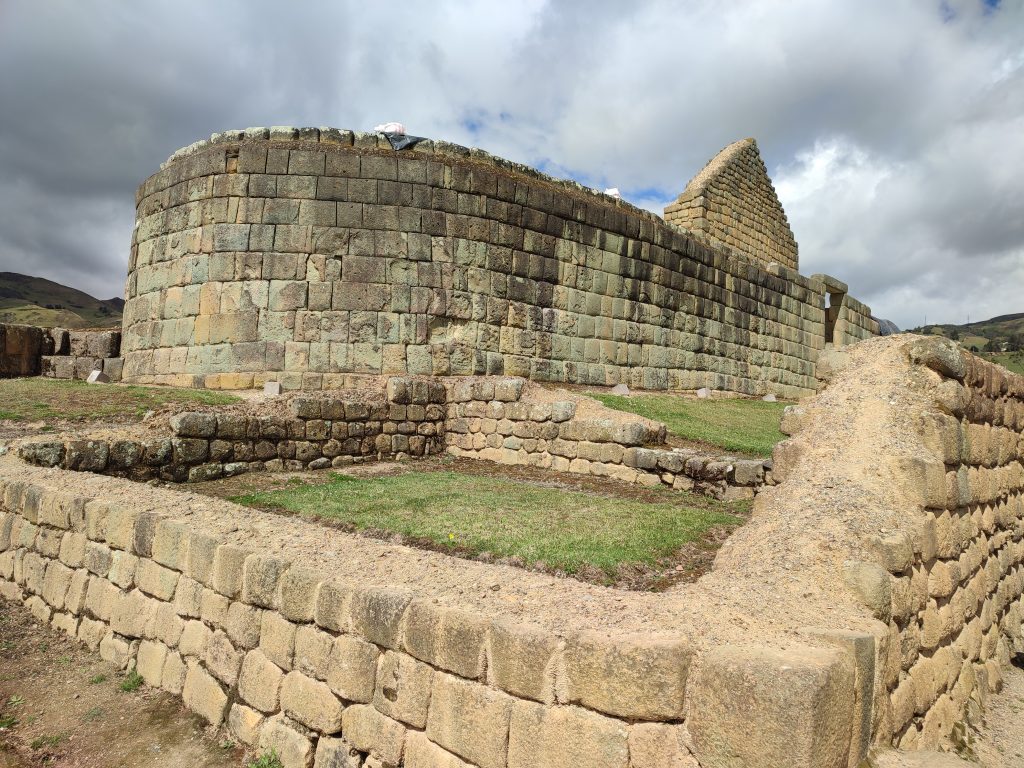 The most significant collection of pre-Columbian remains in Ecuador is called Ingapirca, which is Kichwa for "Inca wall" and is situated 80 kilometers (50 miles) north of Cuenca.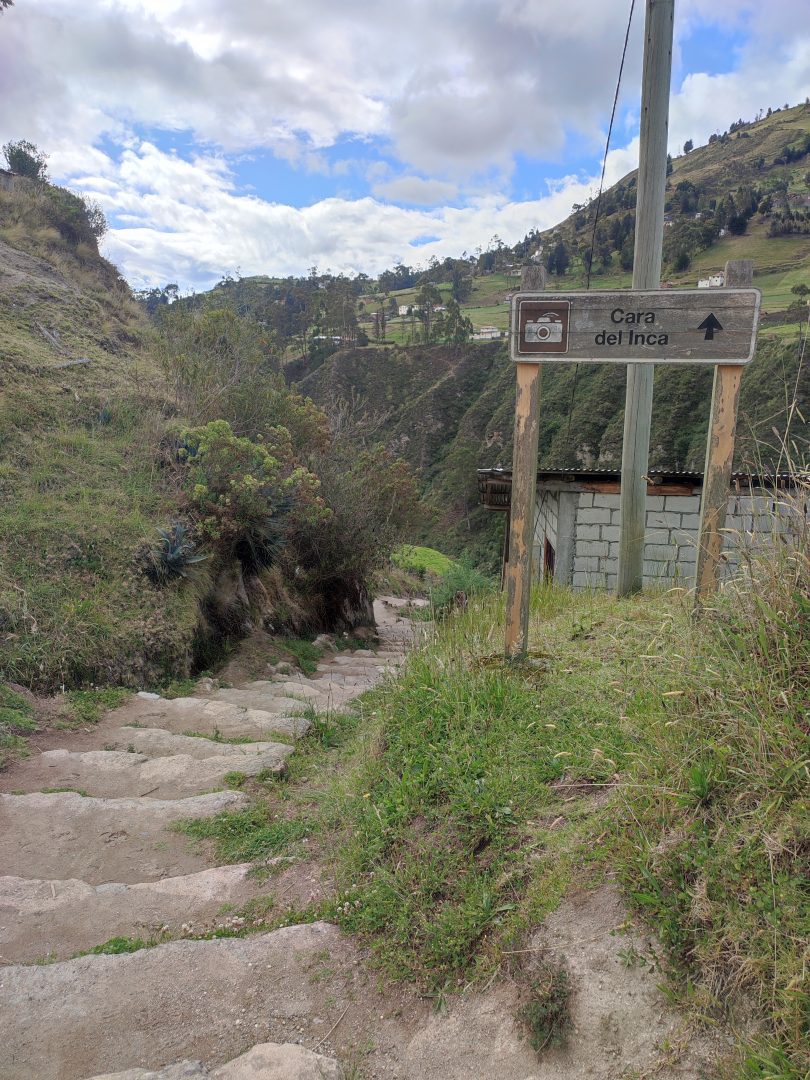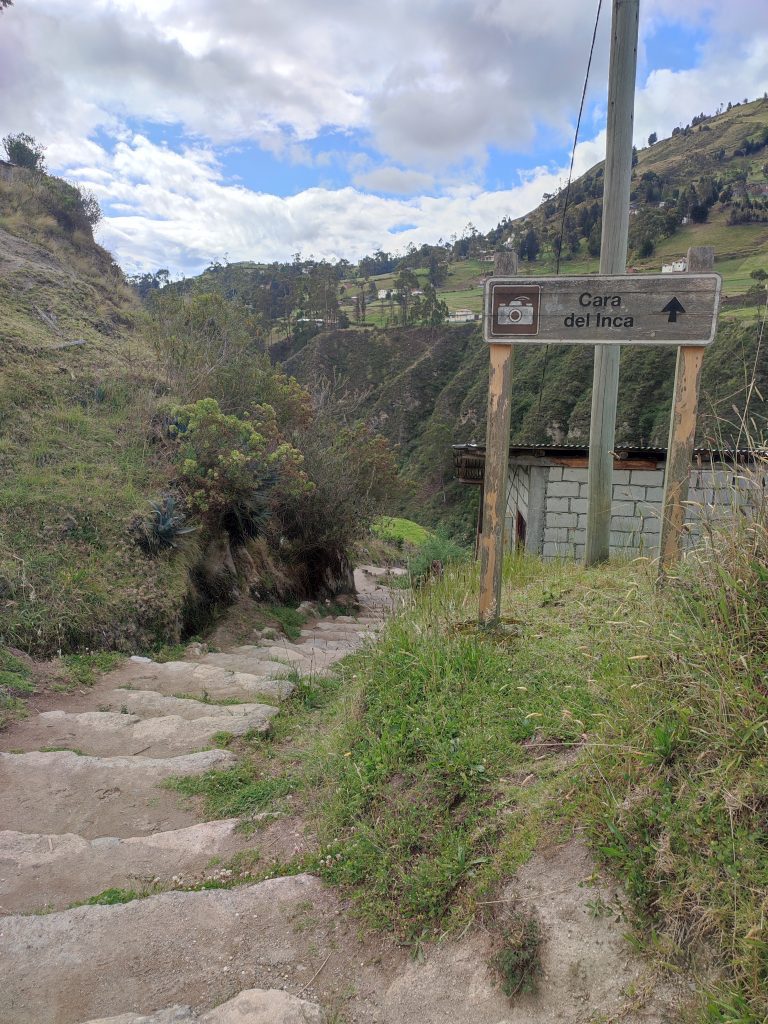 The Inca sun temple has a rich history and is a sight to behold as it towers above a hill with sweeping views of the valley below.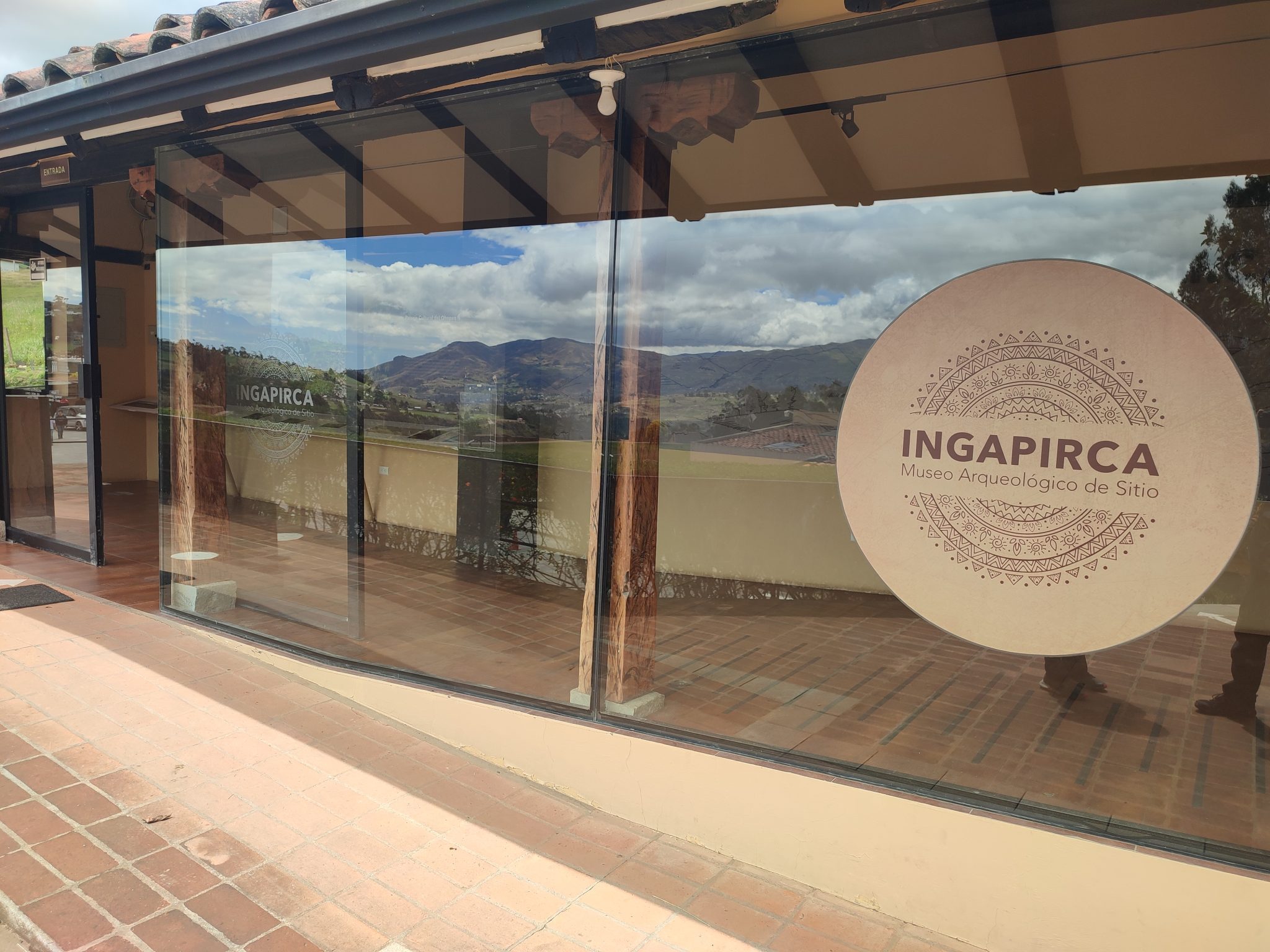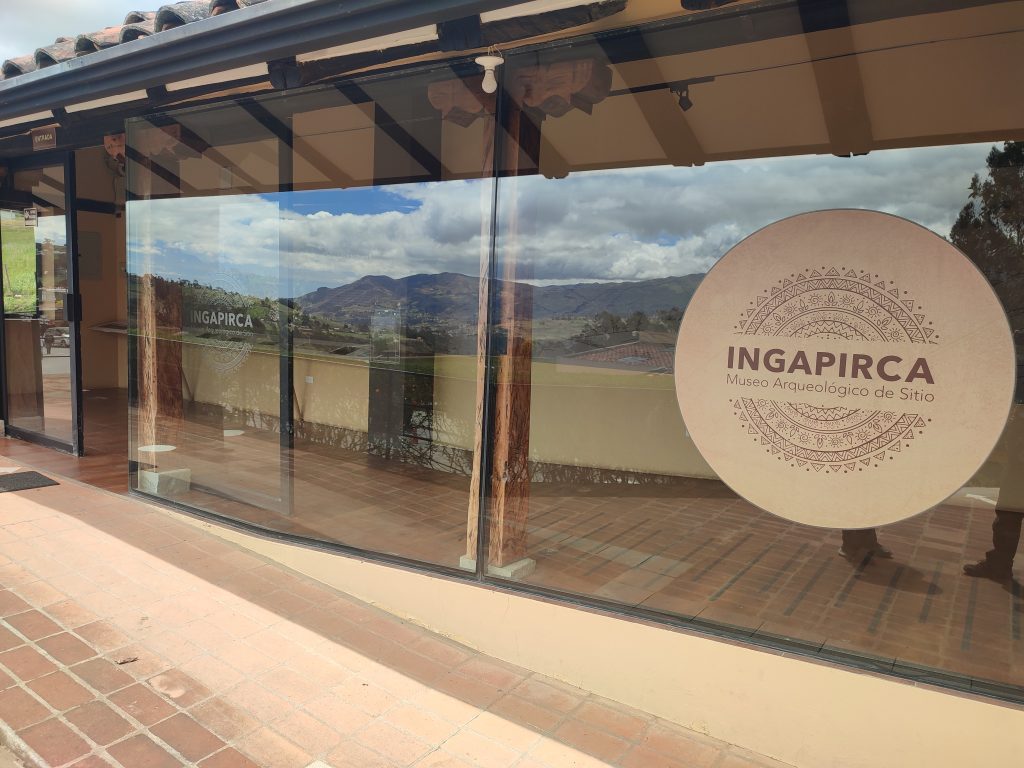 There are steps leading up to a trapezoidal entryway, which offers access to the ruins of a rectangular building within the platform.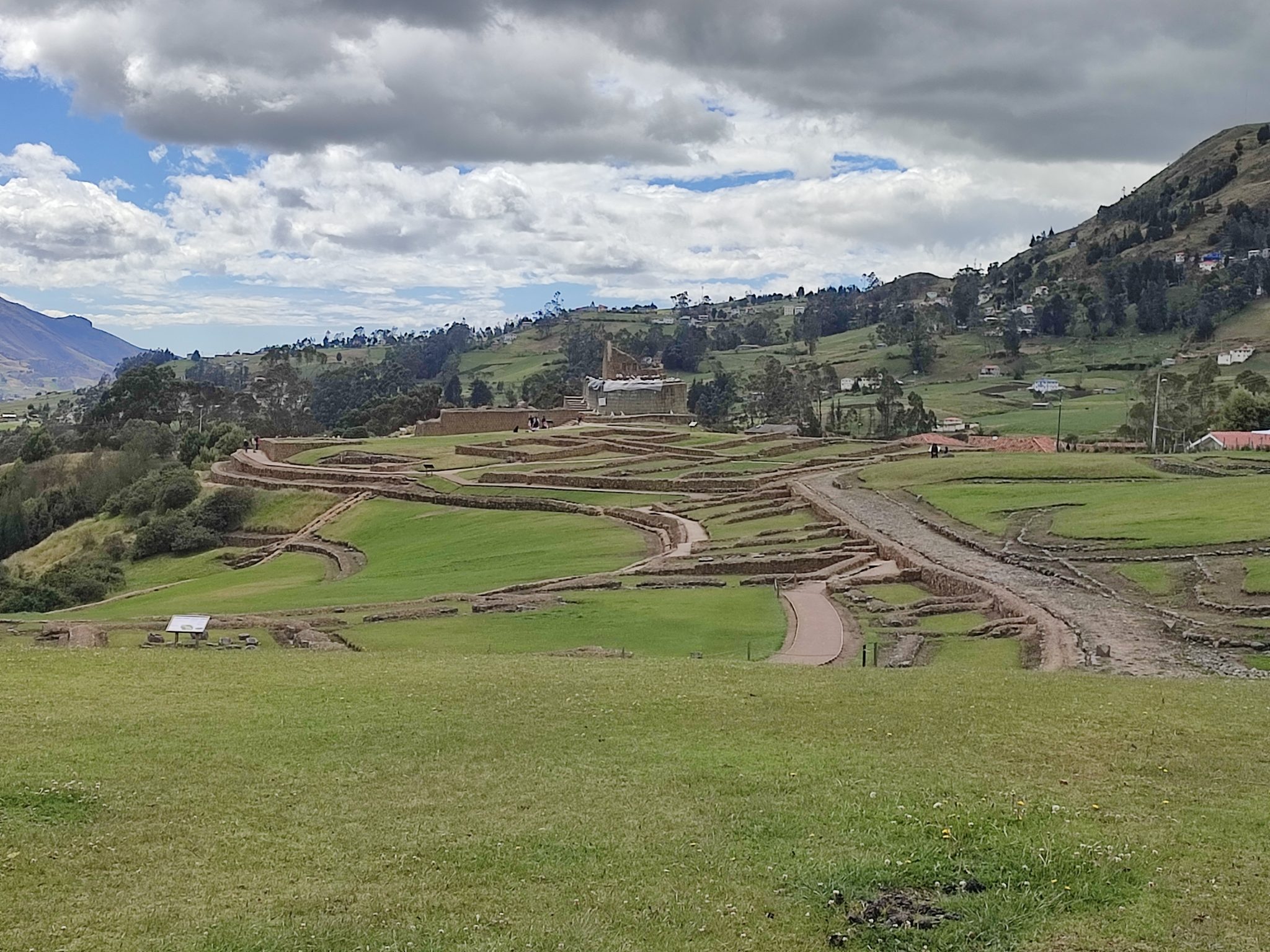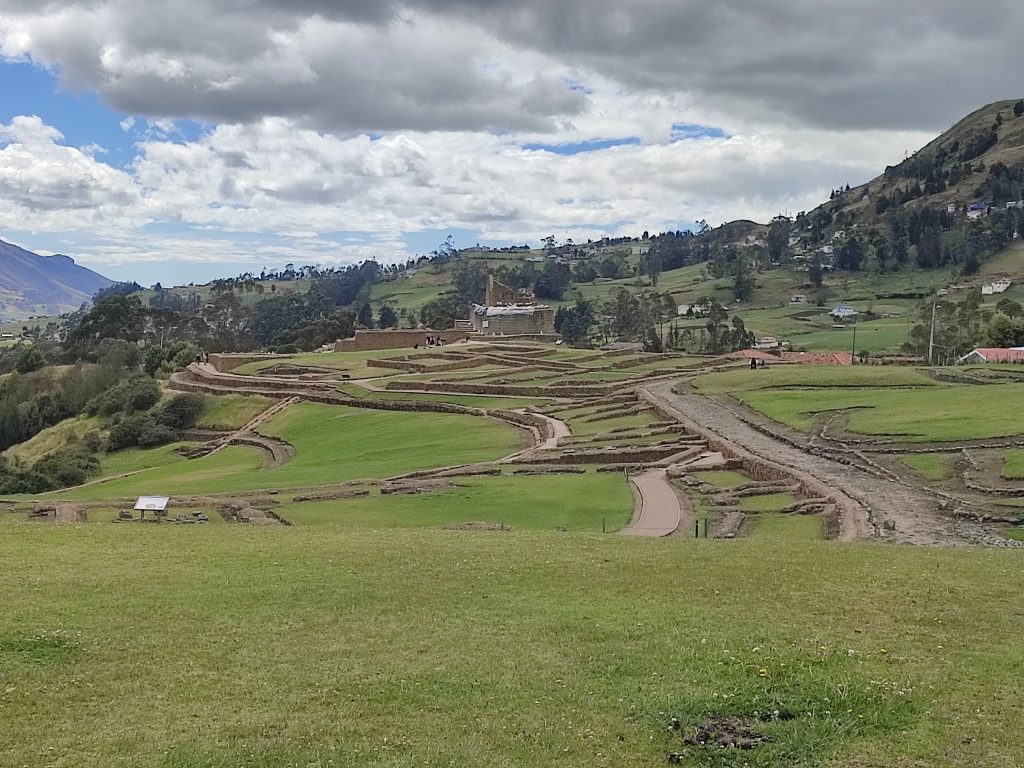 This doorway is a typical element of Inca design. The superb craftsmanship of the platform's stonework, which is often only found in high-status structures, shows that this was a ceremonial temple.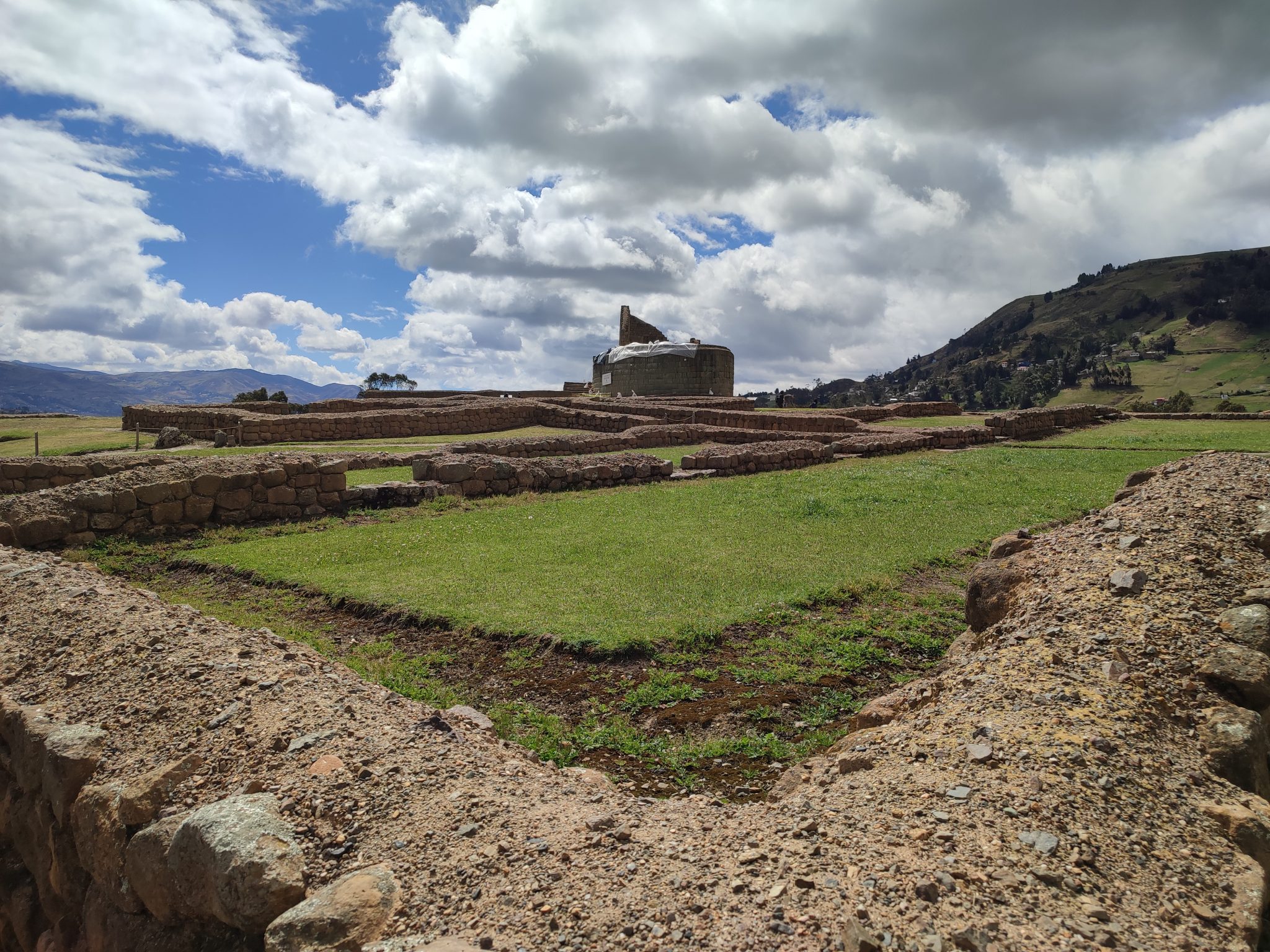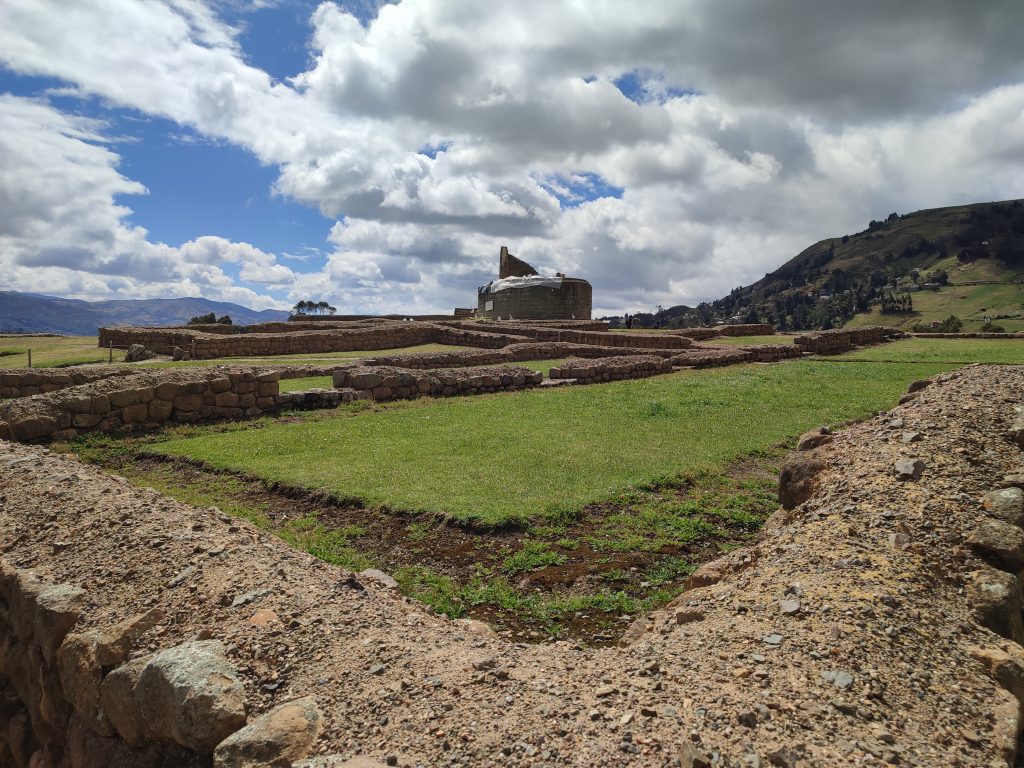 The site's remaining structures, which may be the ruins of storehouses, homes, and a large plaza, are mostly low foundation walls.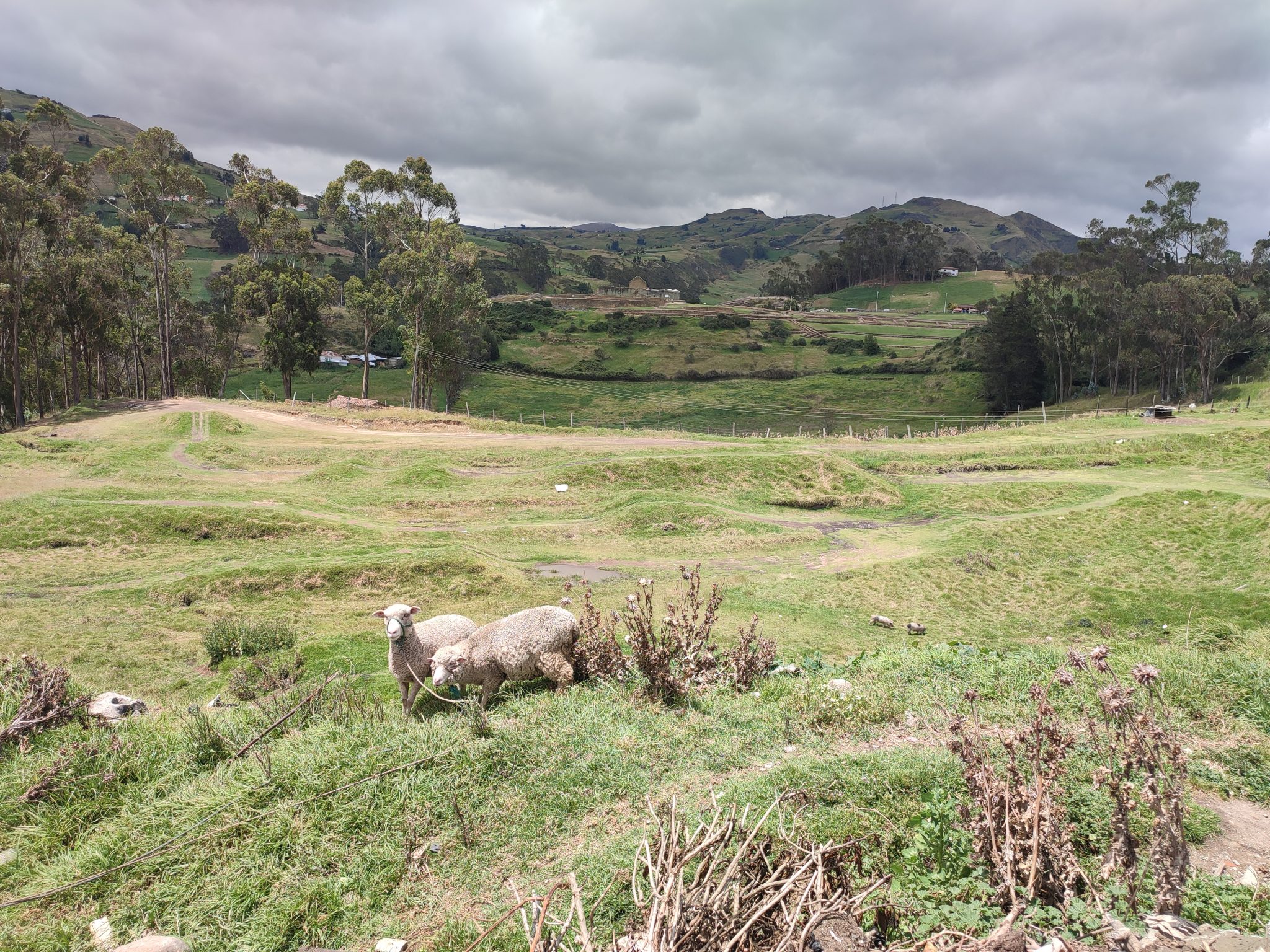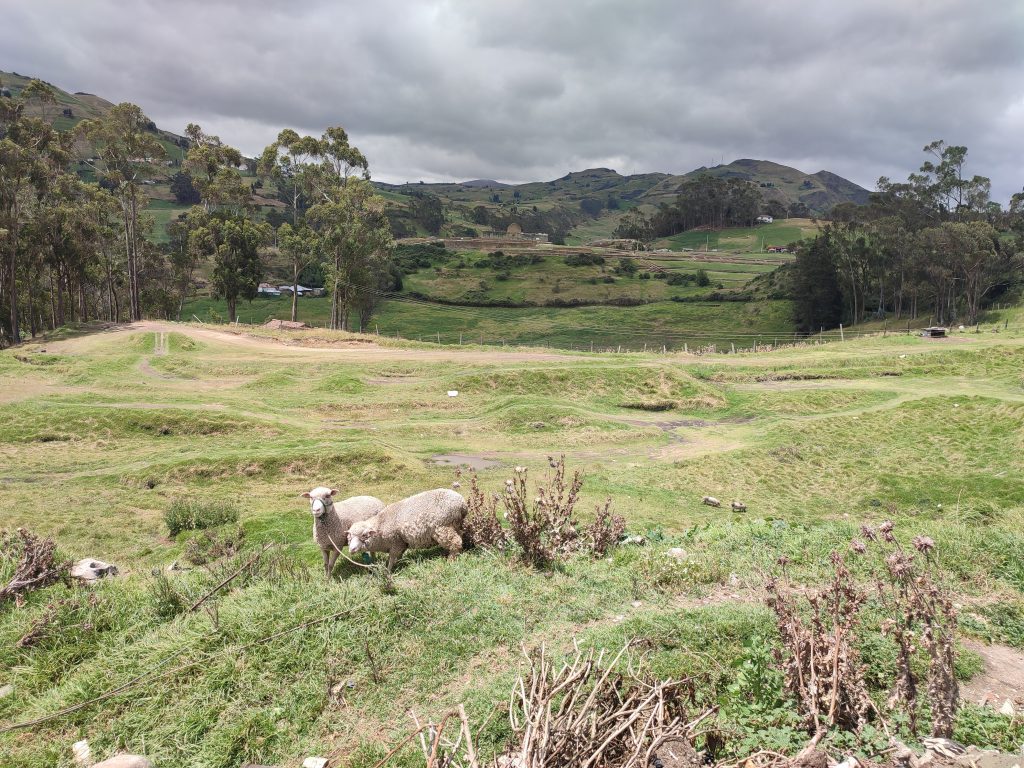 Although there isn't much remaining, the tour guides posted near the site's entrance can offer several hypotheses regarding what originally stood there.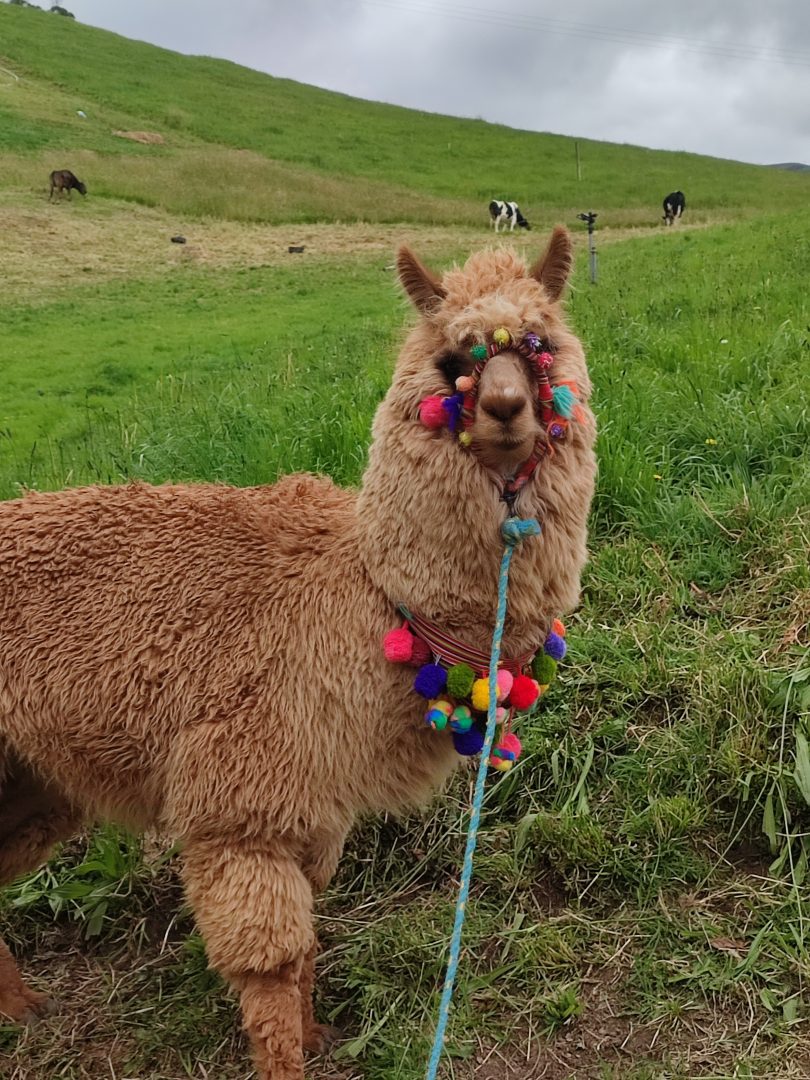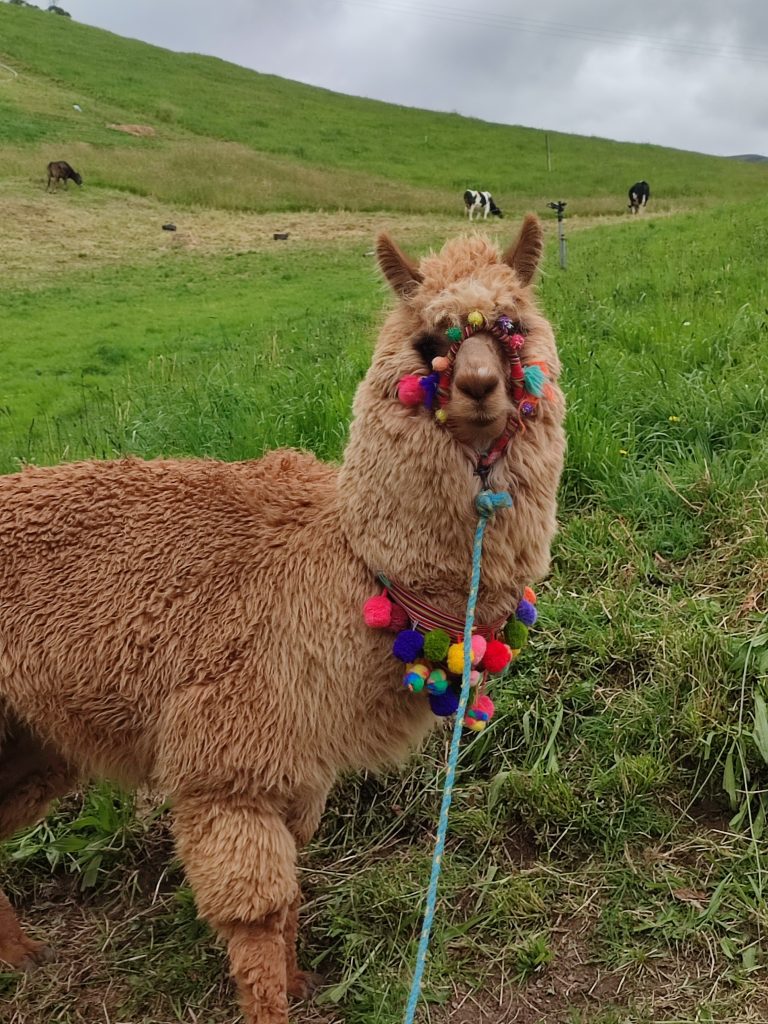 Plaza Del Herrero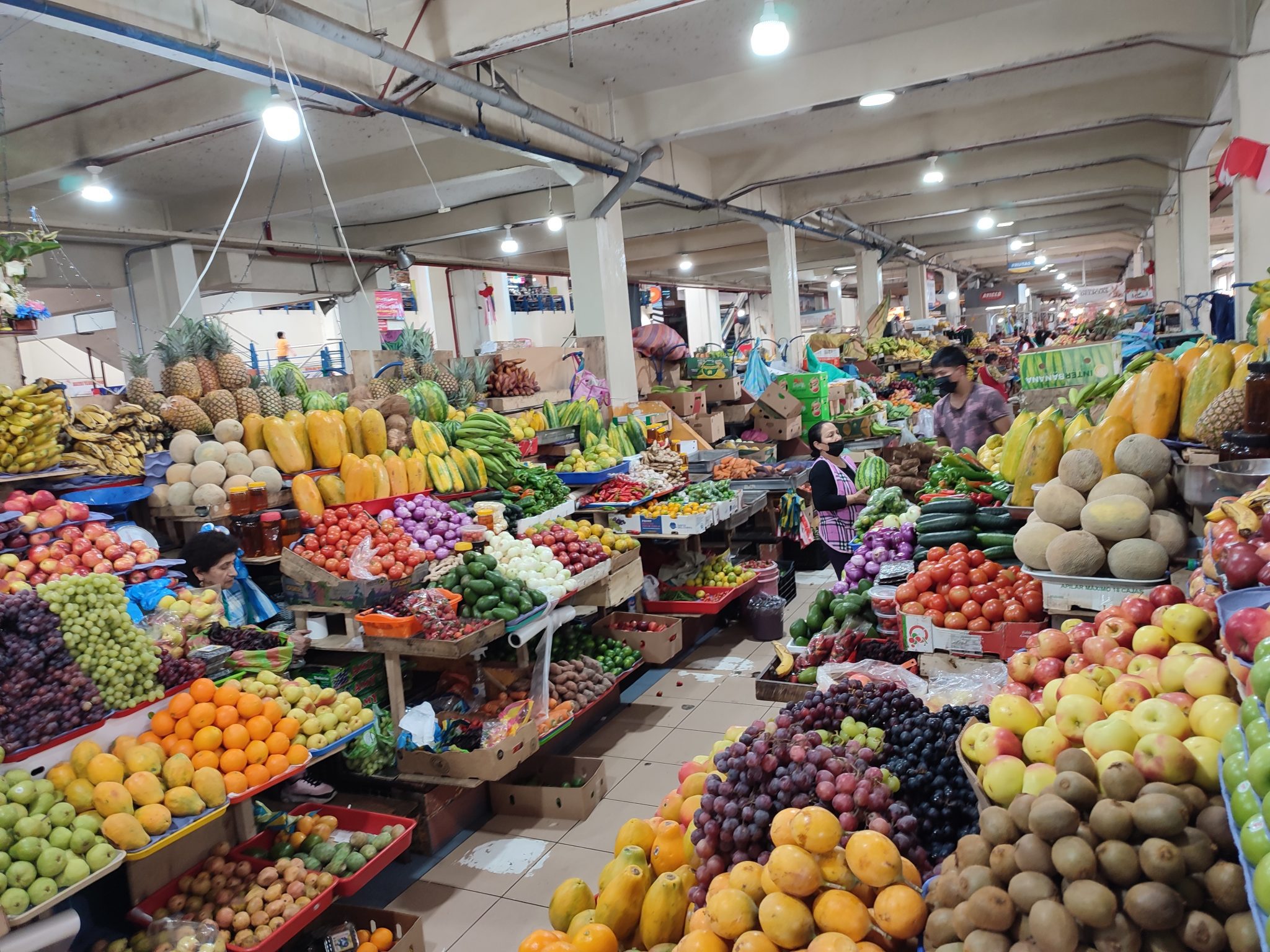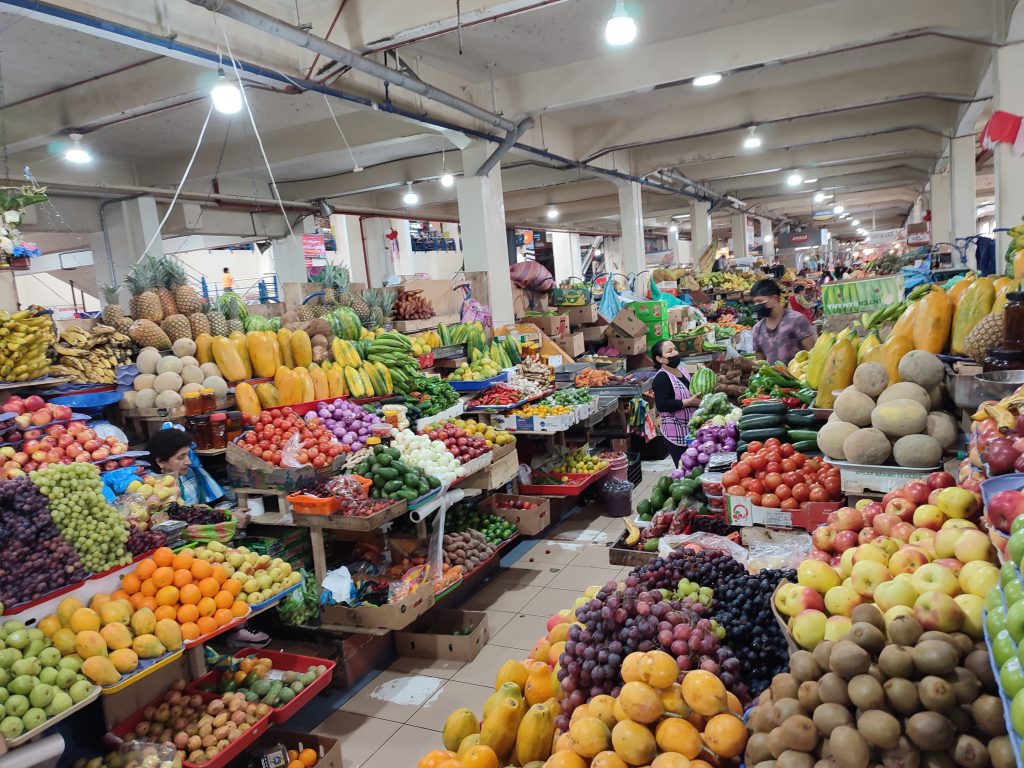 Metal workers are known to frequent Cuenca's Plaza and streets. Fantastic artwork may be found in the Plaza Del Herrera and the Square itself, including the monument. The plaza deserves attention because it is significant to the city.
This plaza is located in a tidy neighborhood that winds down a small street with attractively maintained structures. A modest gallery with intriguing pieces by glass and metal artisans is just close to the plaza.
These artisans can create practically anything you might imagine and for a lot less money than you would pay in the USA.
Casa Museo de la Macana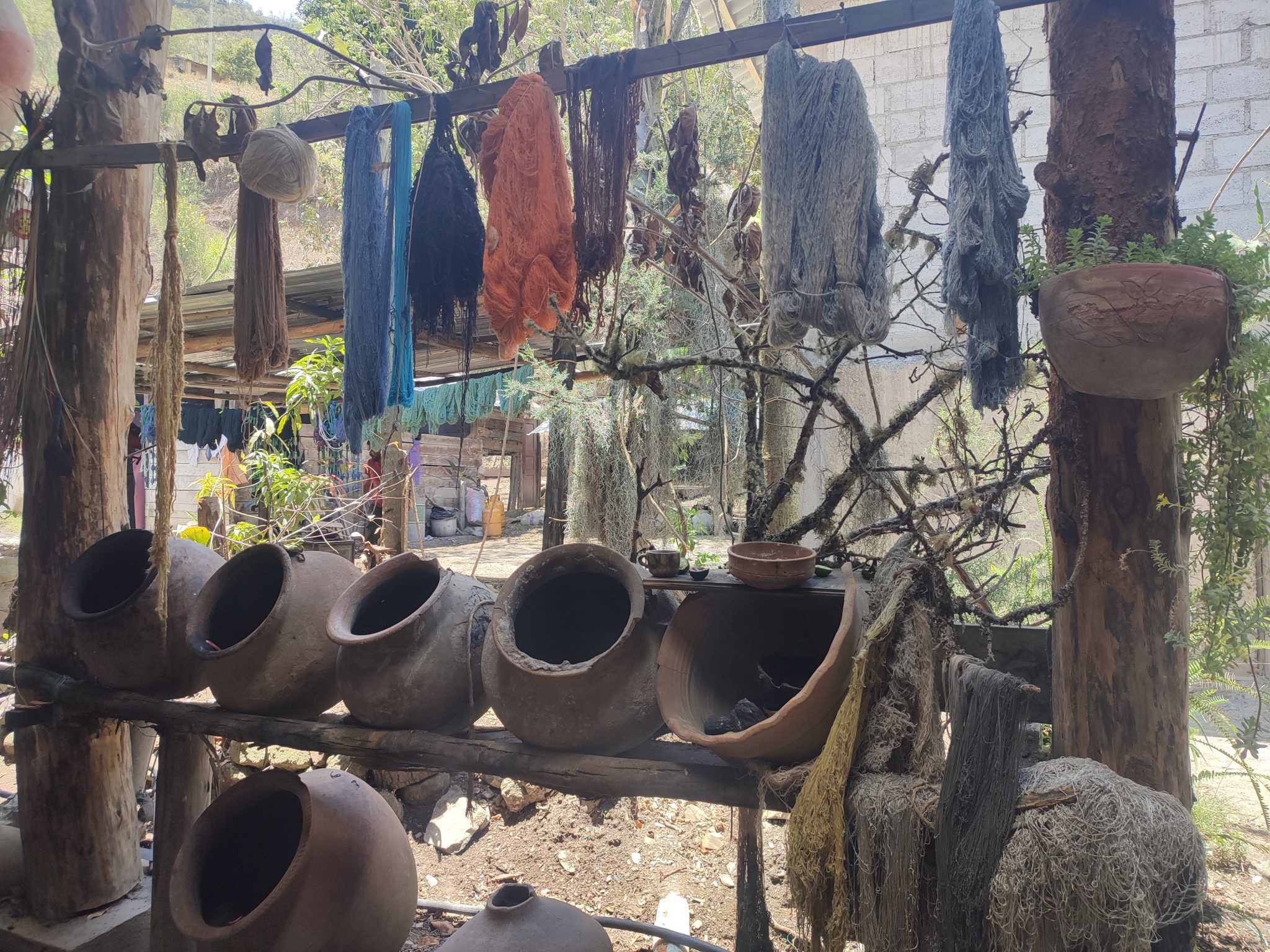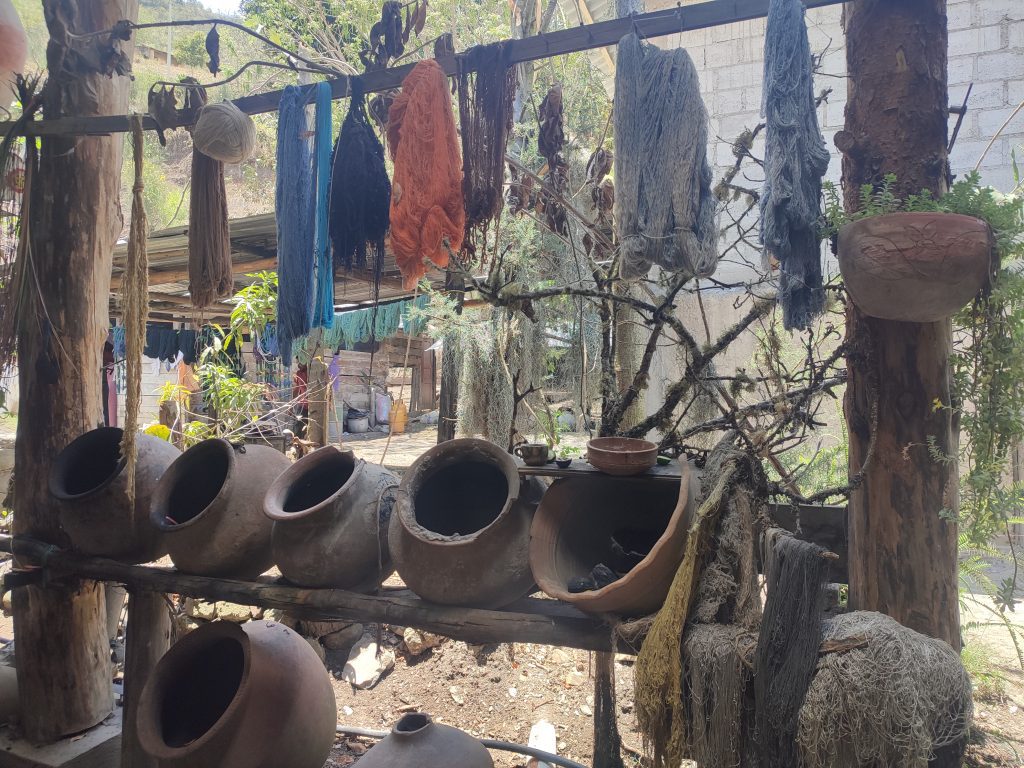 The Casa Museo de la Makana was established by Don José Jiménez and his wife, Doa Ana Mara Ulloa, to conserve the ancient art of making gualaceño fine cloth.
The vibrant shawls from the Casa Museo de la Makana are renowned throughout the nation for their high quality and for helping to preserve the Makana culture. They are made entirely by hand using ancient wooden tools.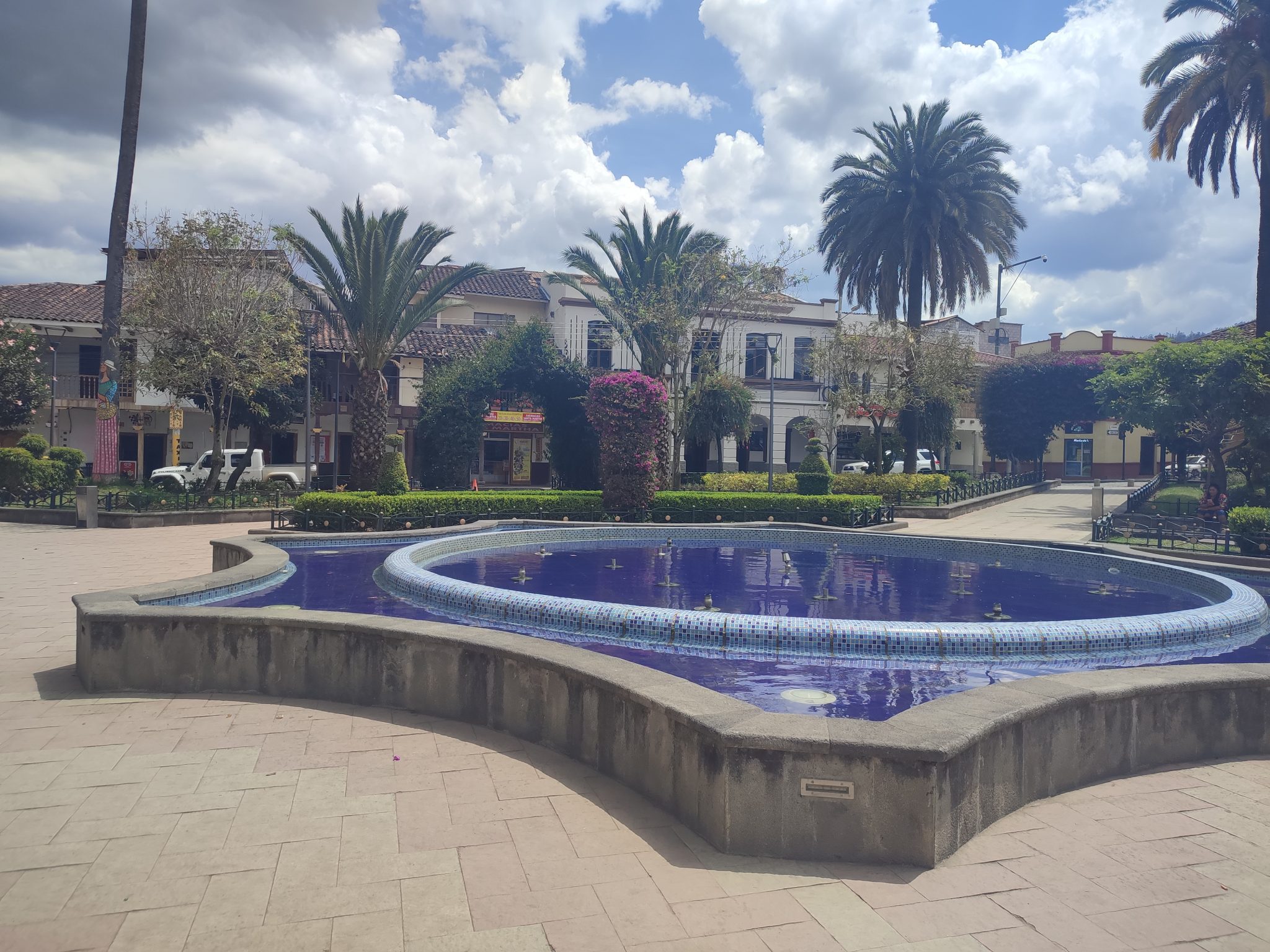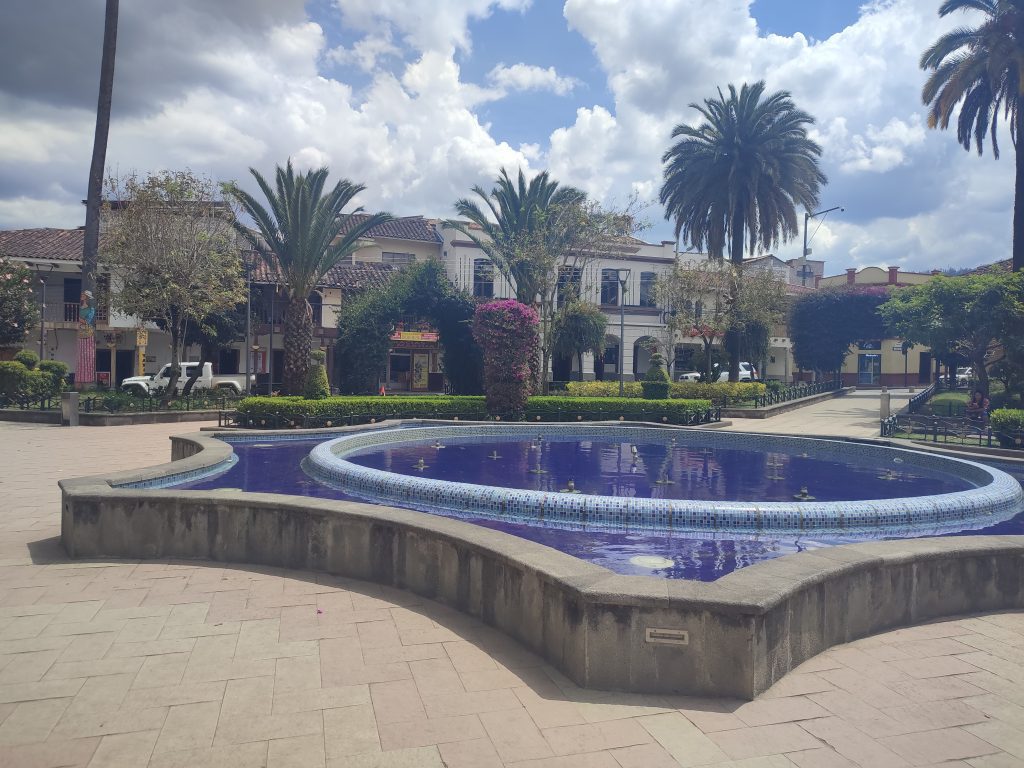 You may learn about the fabric's cultural significance, observe the laborious process of creating and coloring each piece, and, of course, purchase your own piece of Ecuadorian tradition when you take a tour here.
Try Cuy and Cuenca's Street Foods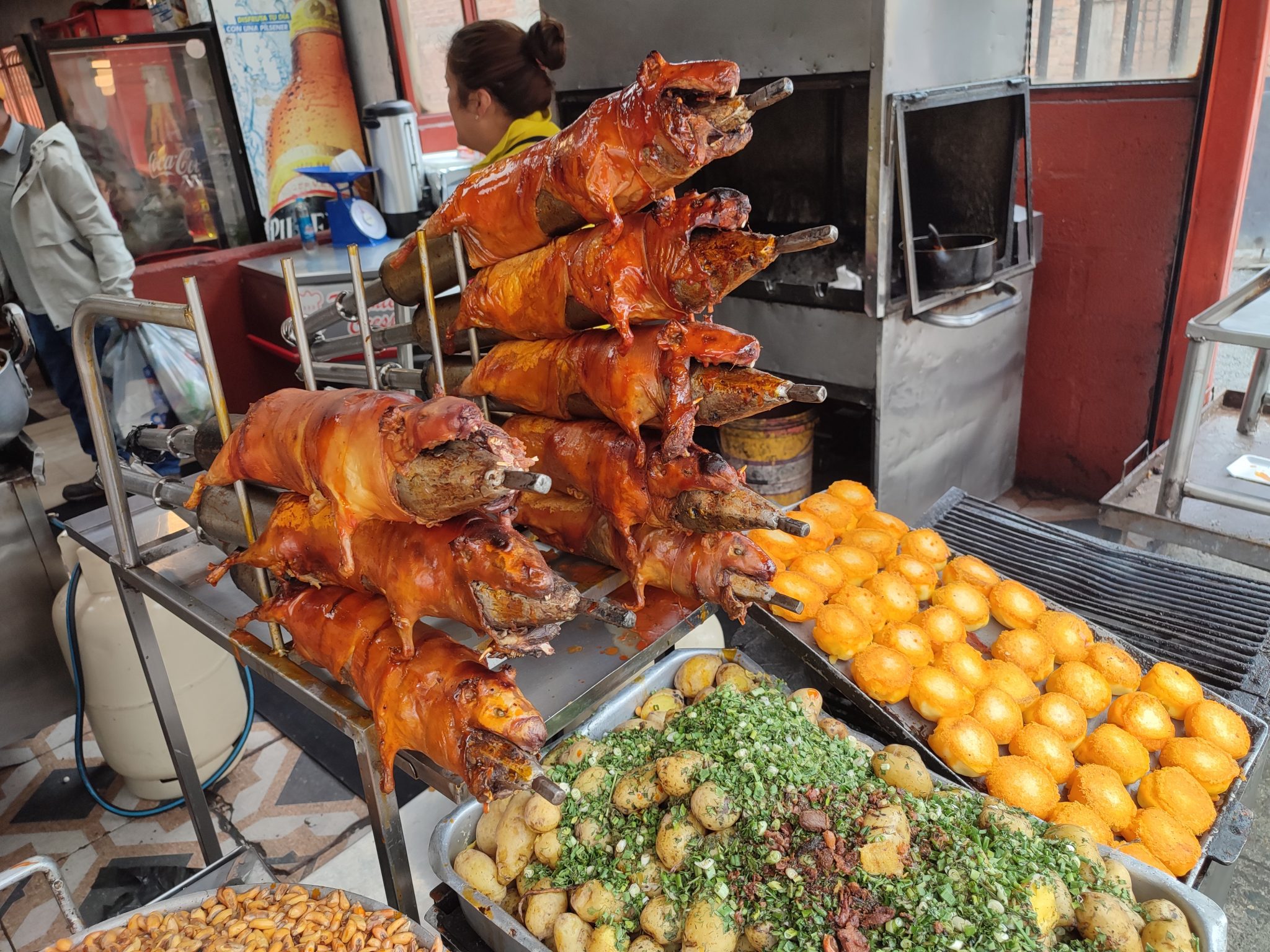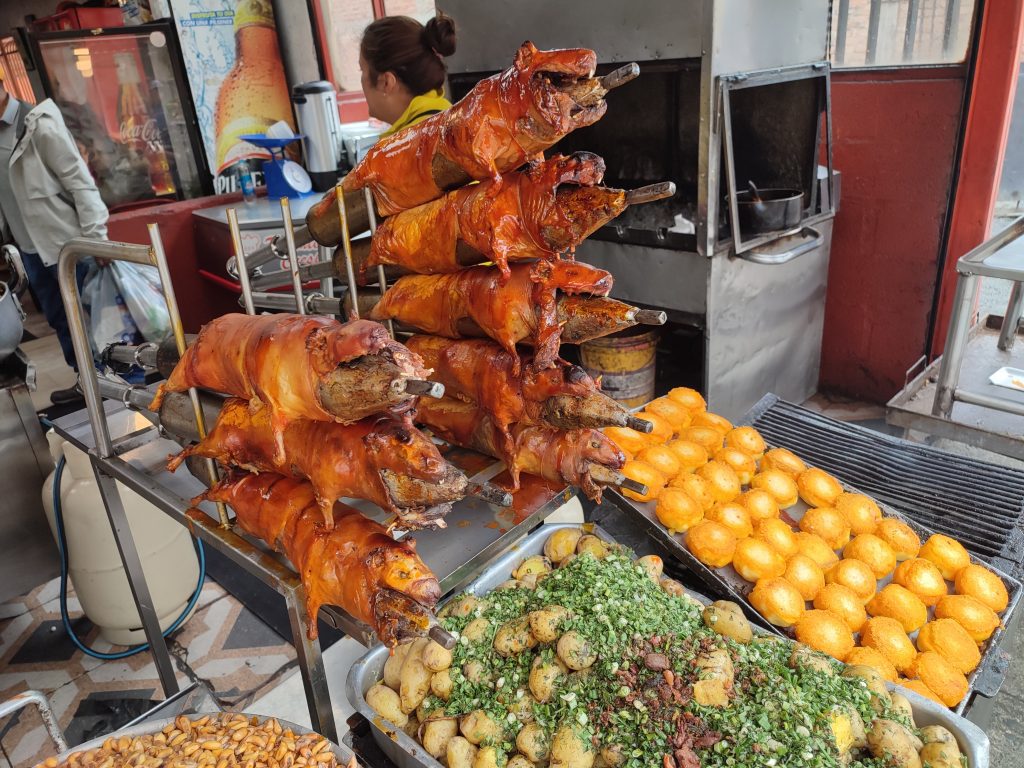 Street food is one of the attractions that both visitors and ex-pats appreciate in Cuenca.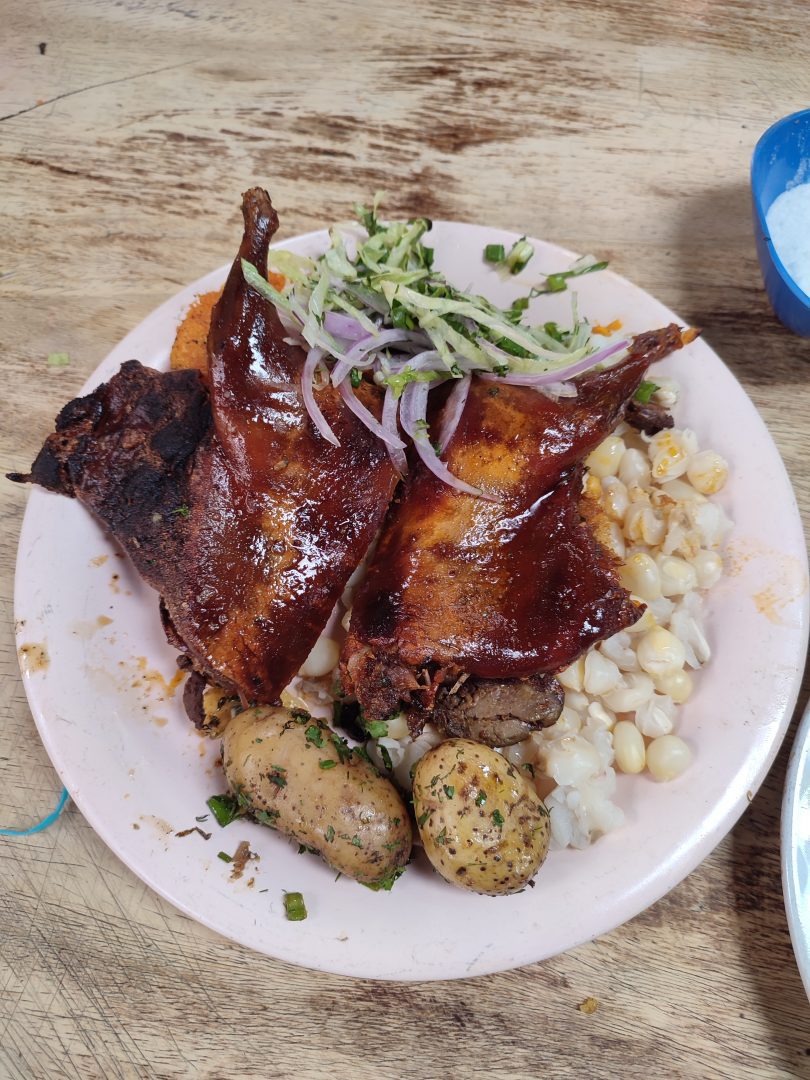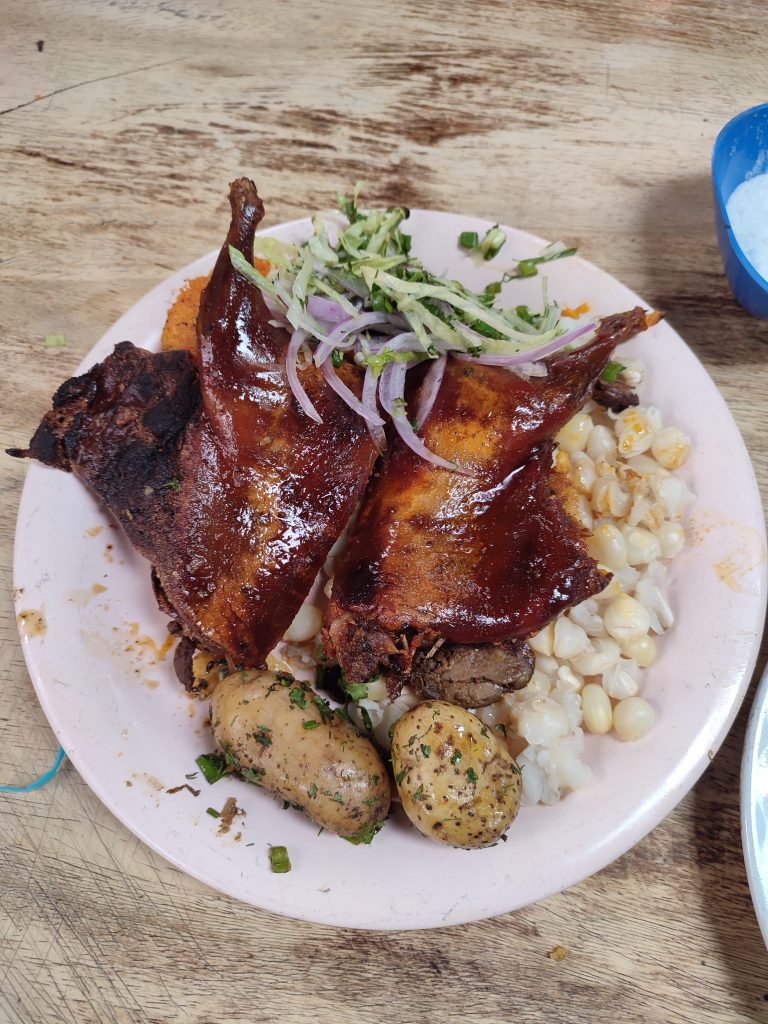 The cuy, or guinea pigs, are cooked over hot coals in Cuenca, either one at a time on a hand-turned spit or in large groups on a pole that resembles a broomstick.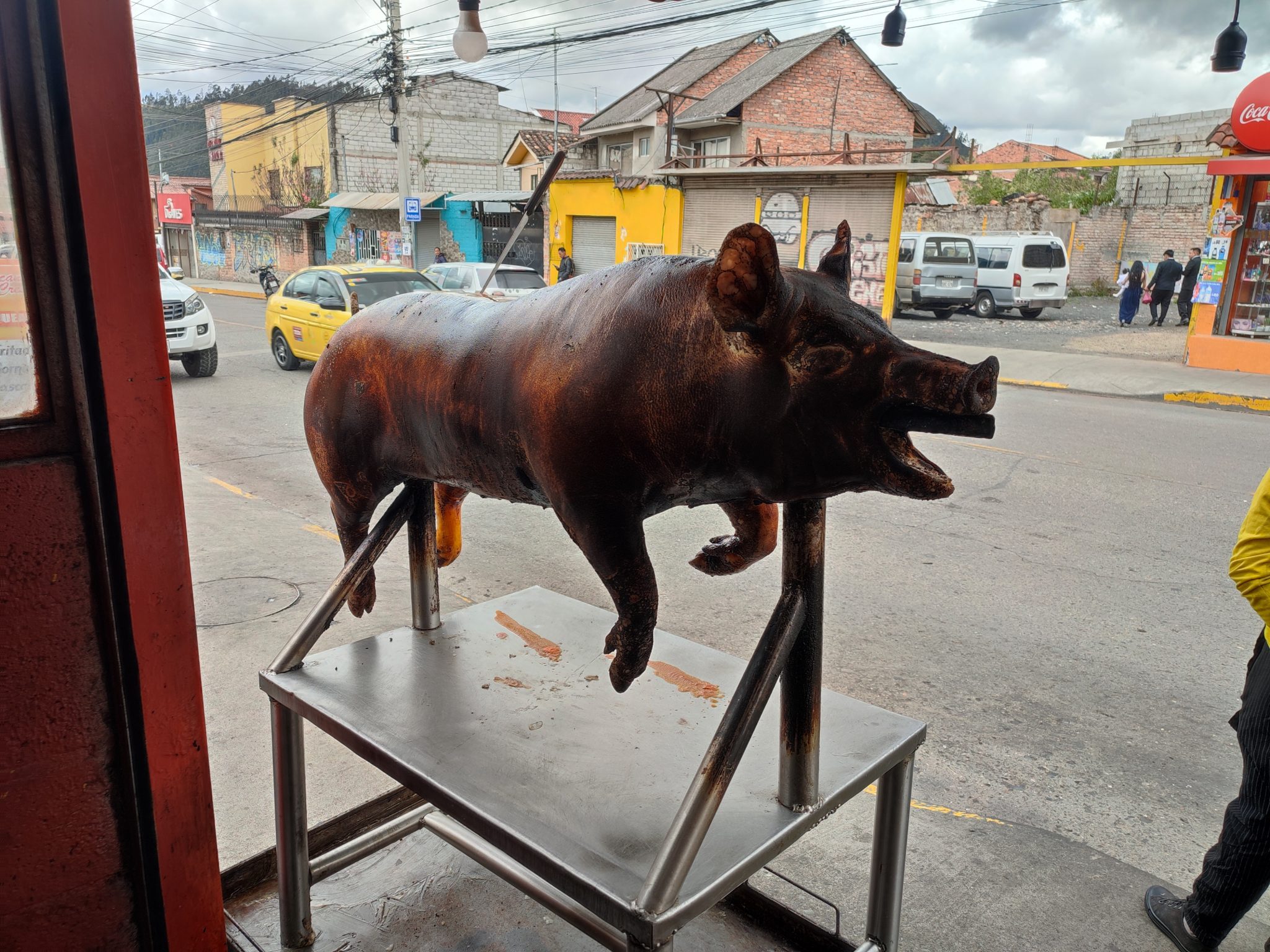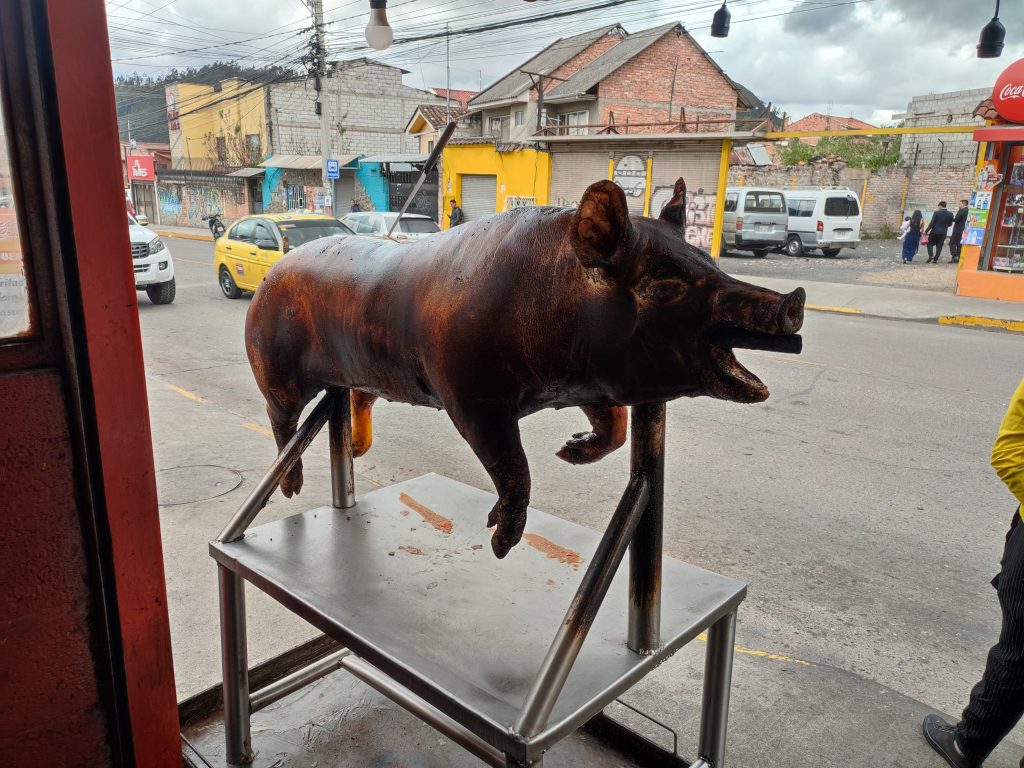 A well-prepared cuy asado features crispy skin like pork cracklings and tender, juicy flesh similar to rabbit.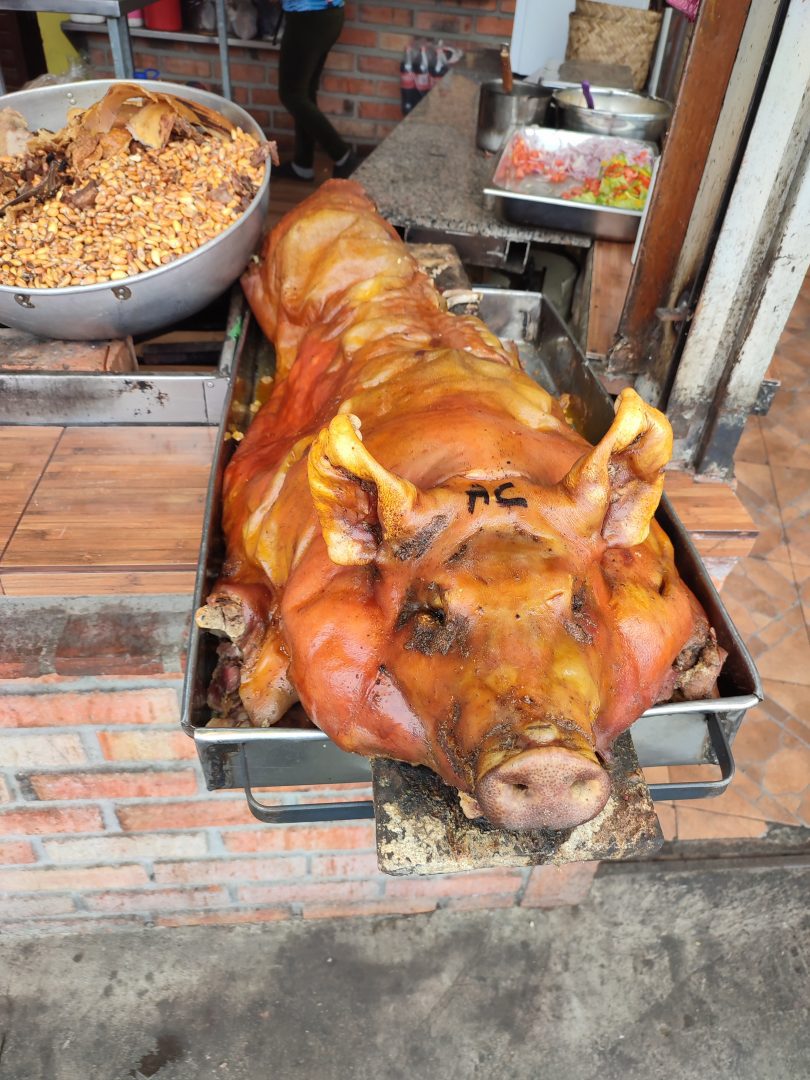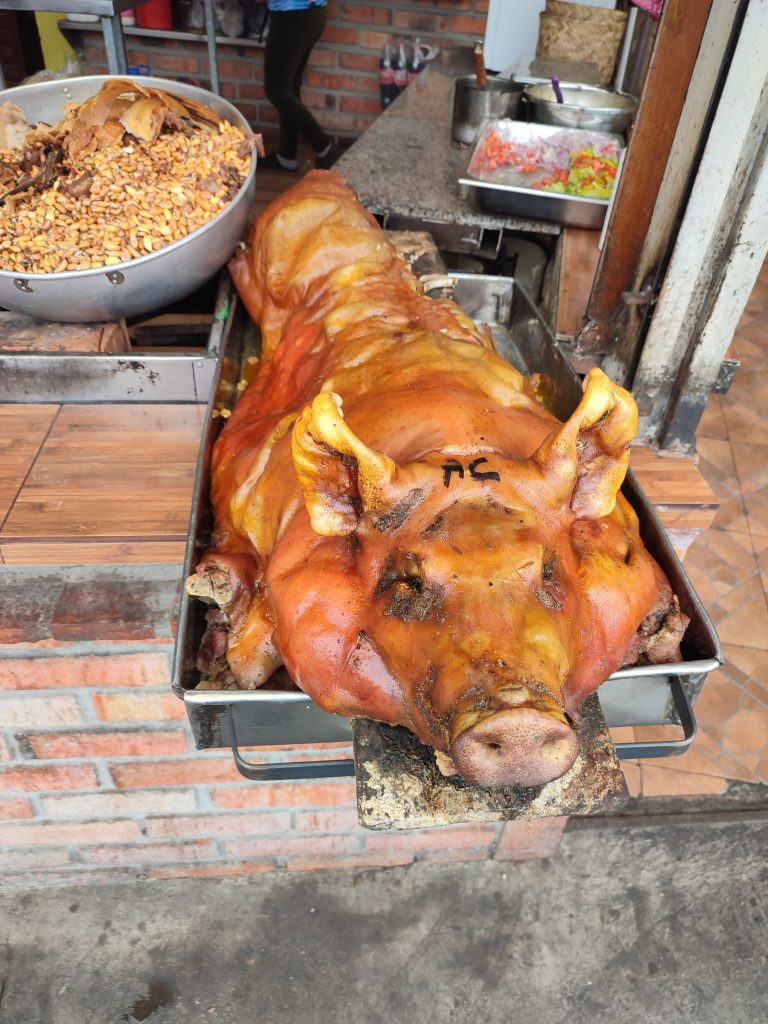 Other street foods to try in Cuenca are Salchipapas, which are like french fries with sausage or wiener on top, Huevitos chilenos, which are like donut holes, and the pastel-colored meringue with sprinkles on top which is locally called Espumilla.
Hike Cajas National Park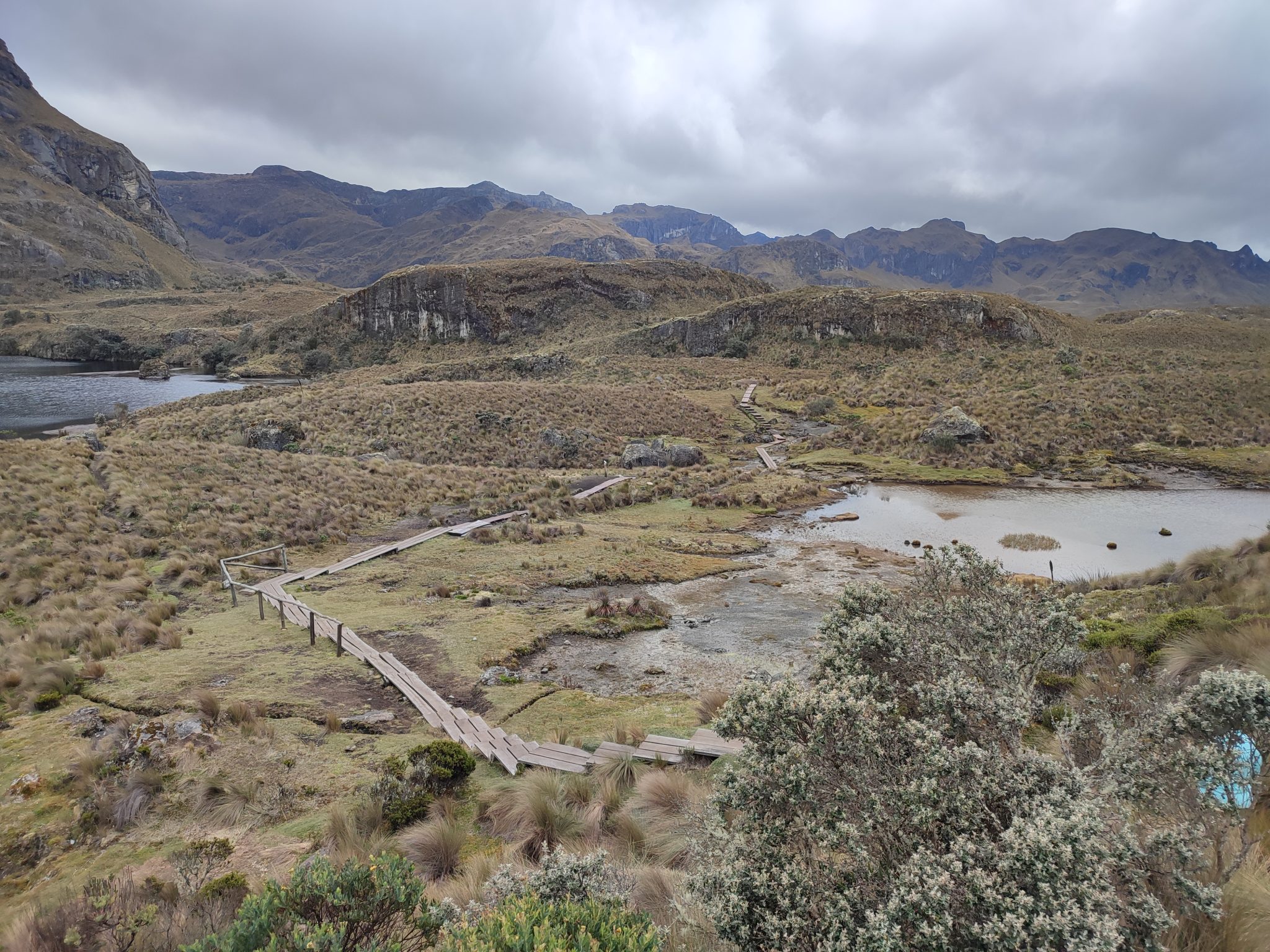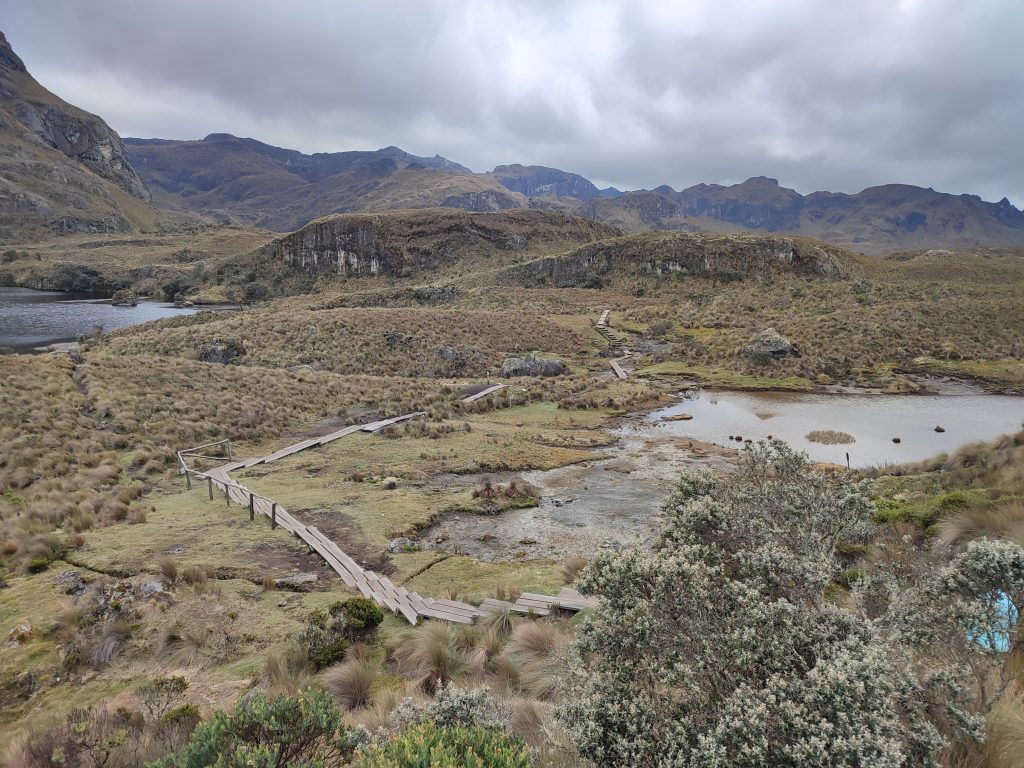 If you are up to some hiking and exploring nature, visiting the Cajas National Park is one of the best things to do. The trip to Cajas though is about an hour drive away from downtown Cuenca. If you only have a day or two to spend in Cuenca, this activity should be your priority on your list.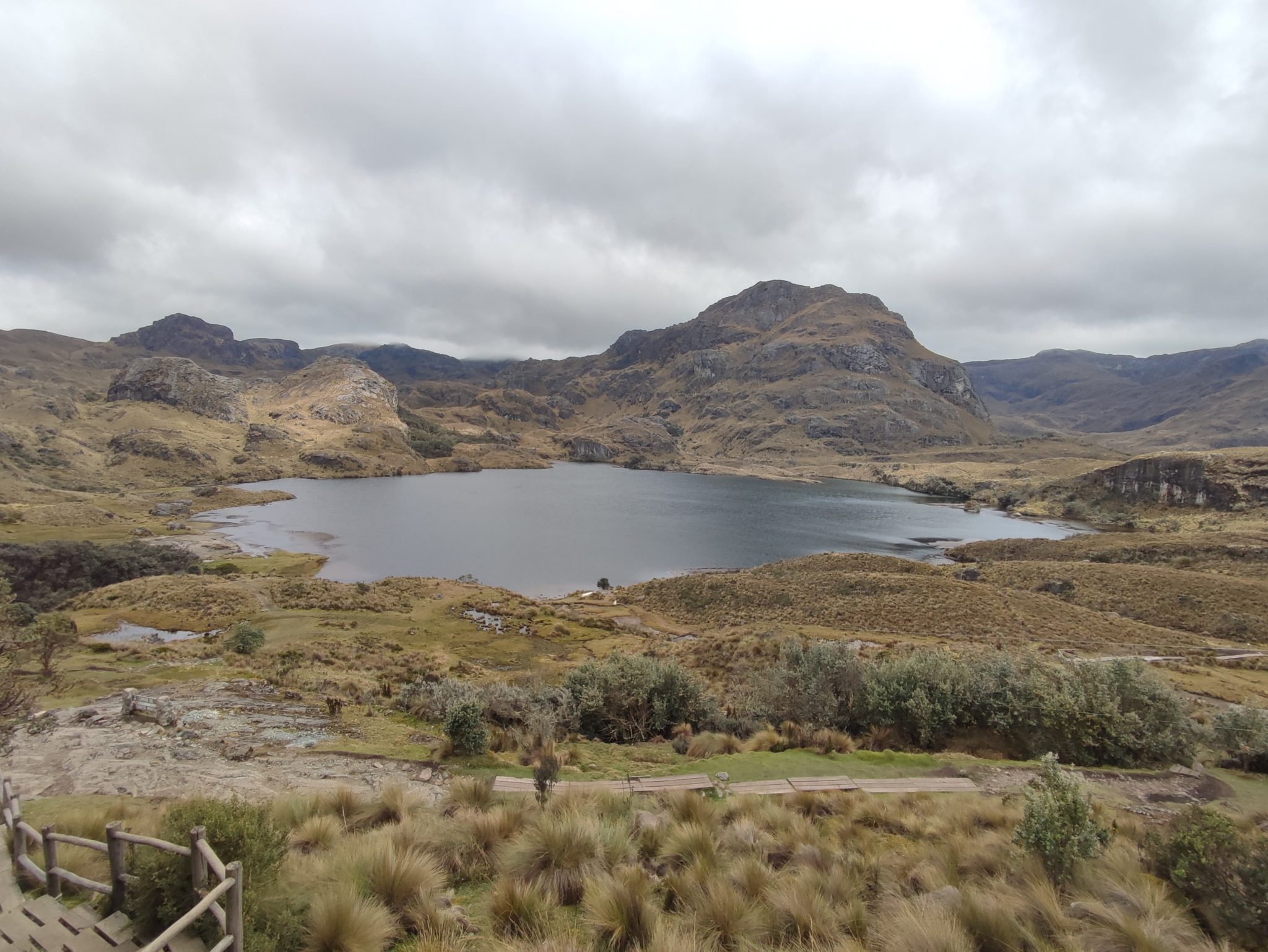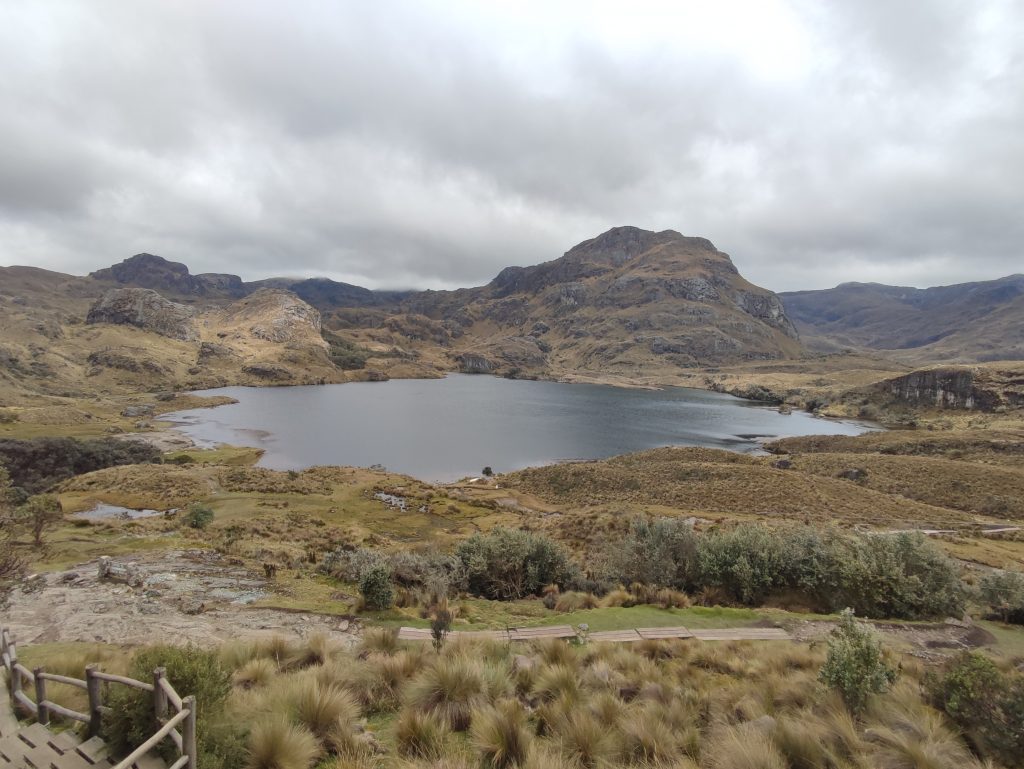 Cajas is home to a diverse portion of tundras. Surrounded by high mountains and almost 300 lakes, Cajas National Park is usually foggy and rainy. You are lucky if you get a chance to visit the place on a clear sunny day.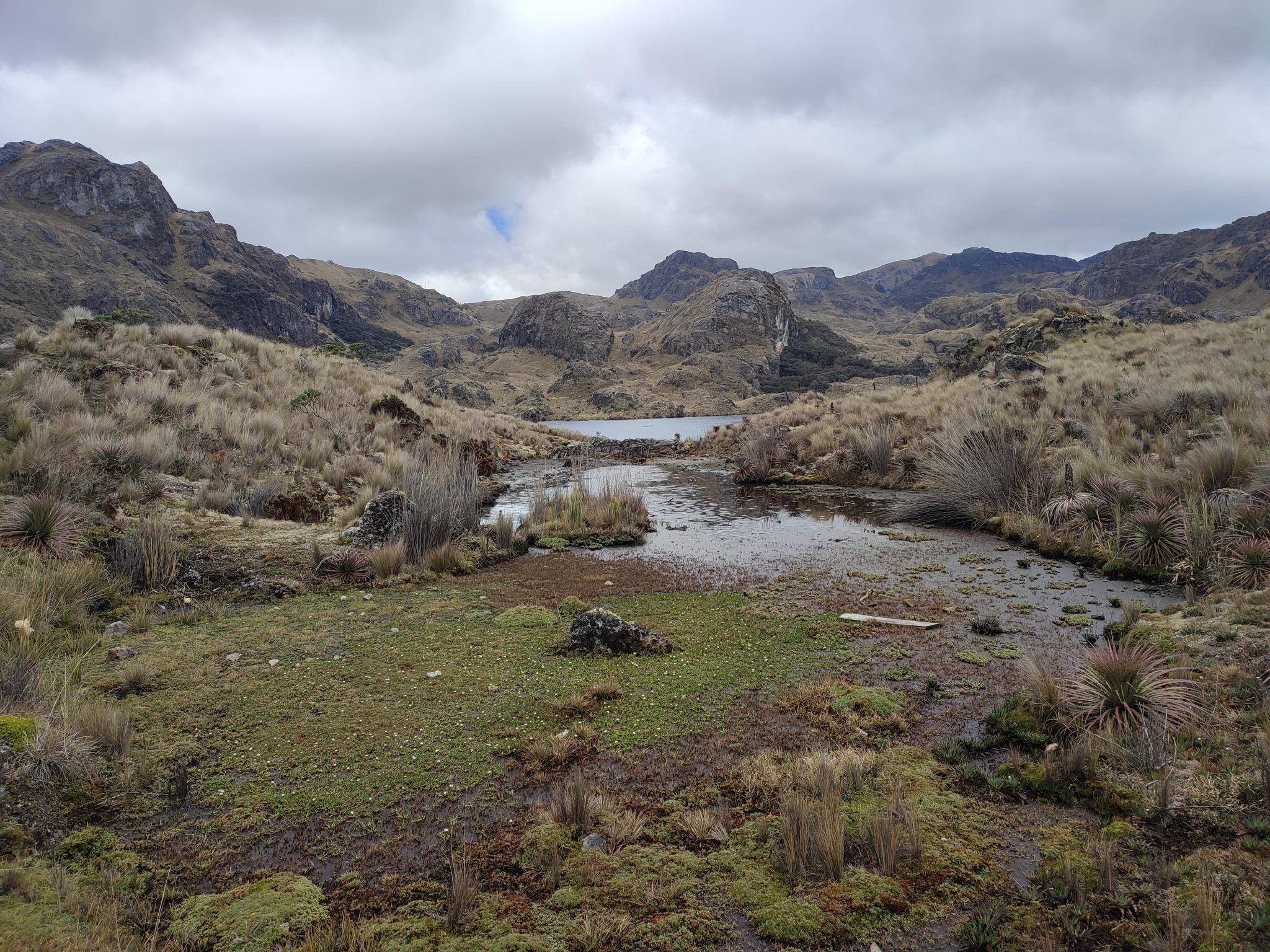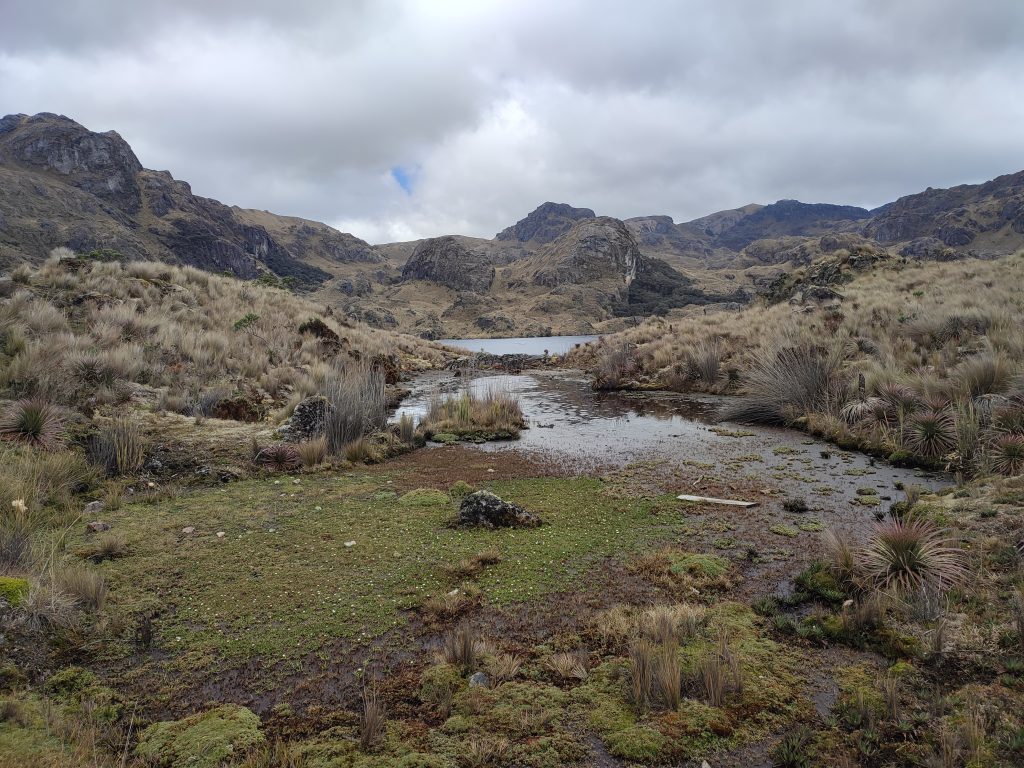 There are a lot of hike routes to choose from which the rangers in charge will discuss with you before you start your hike. The rangers will suggest the best route for you depending on the length of time you want to hike.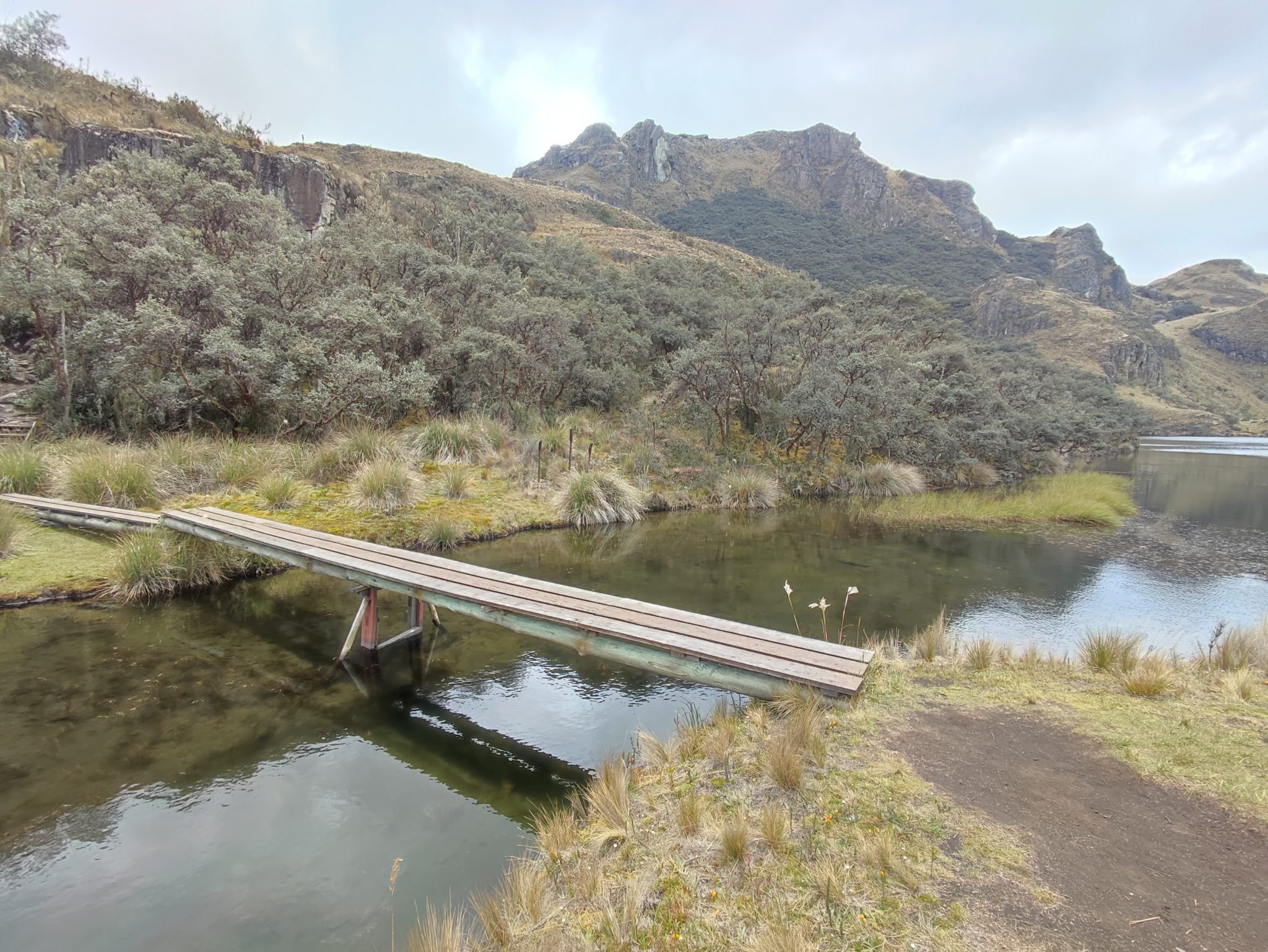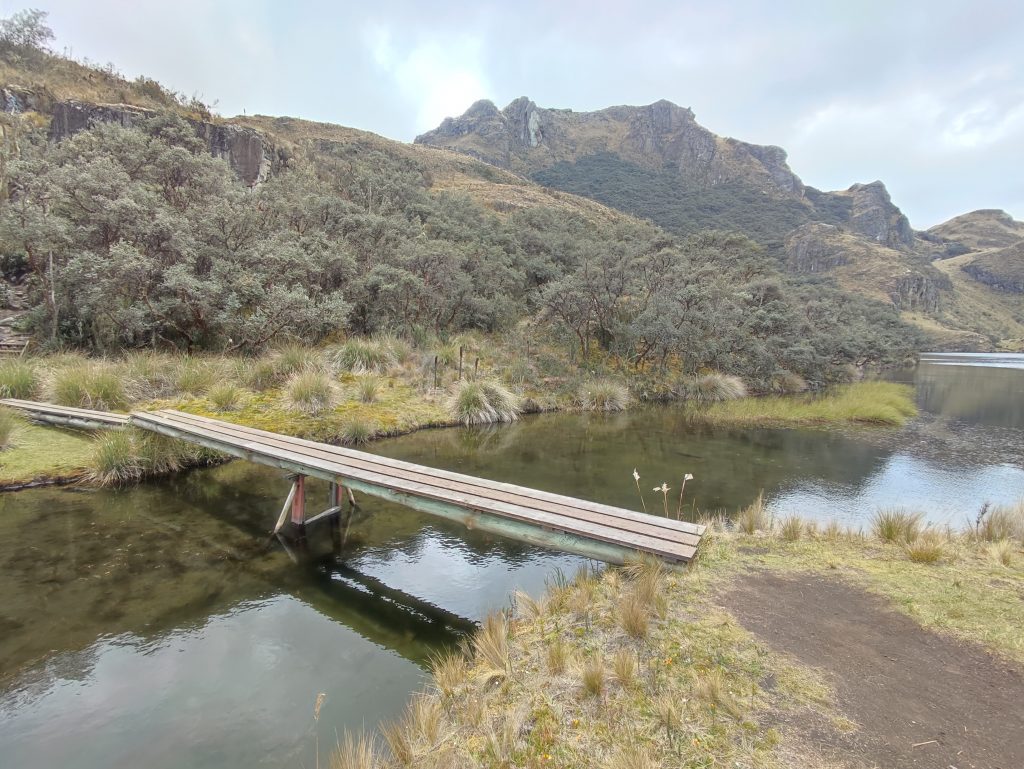 Breathtaking views can be seen from the boardwalks and viewpoints. They offer home-cooked meals at the visitor center which is very satisfying after a two to four-hour hike.
Festival in Cuenca Ecuador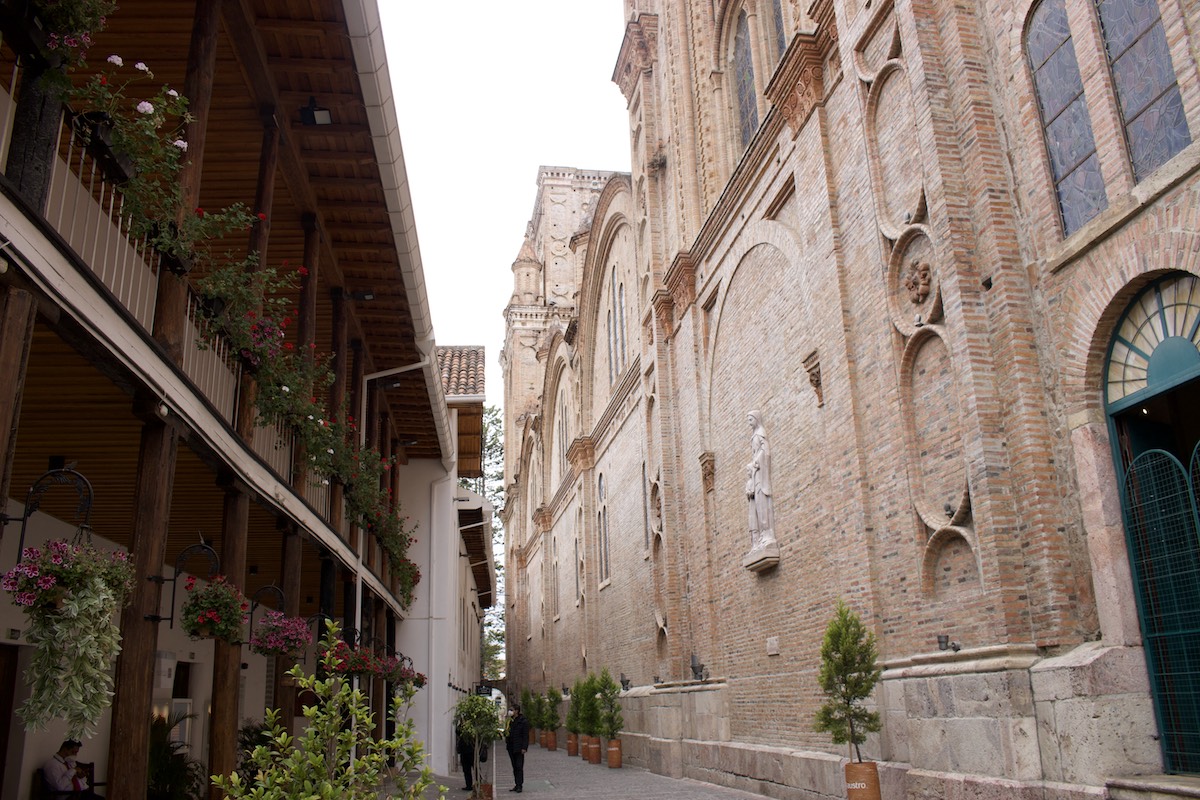 Every year, Cuenca hosts several different festivals that attract tourists from all over the world. These include:
The Festival of the Crosses, which celebrates Cuenca ecuador's Christian heritage and is held in May
The International Folklore Festival, which features traditional music and dance from all over the world and is held in August
The Christmas Market, which is a popular event that takes place in December and offers visitors a chance
Getting to Cuenca Ecuador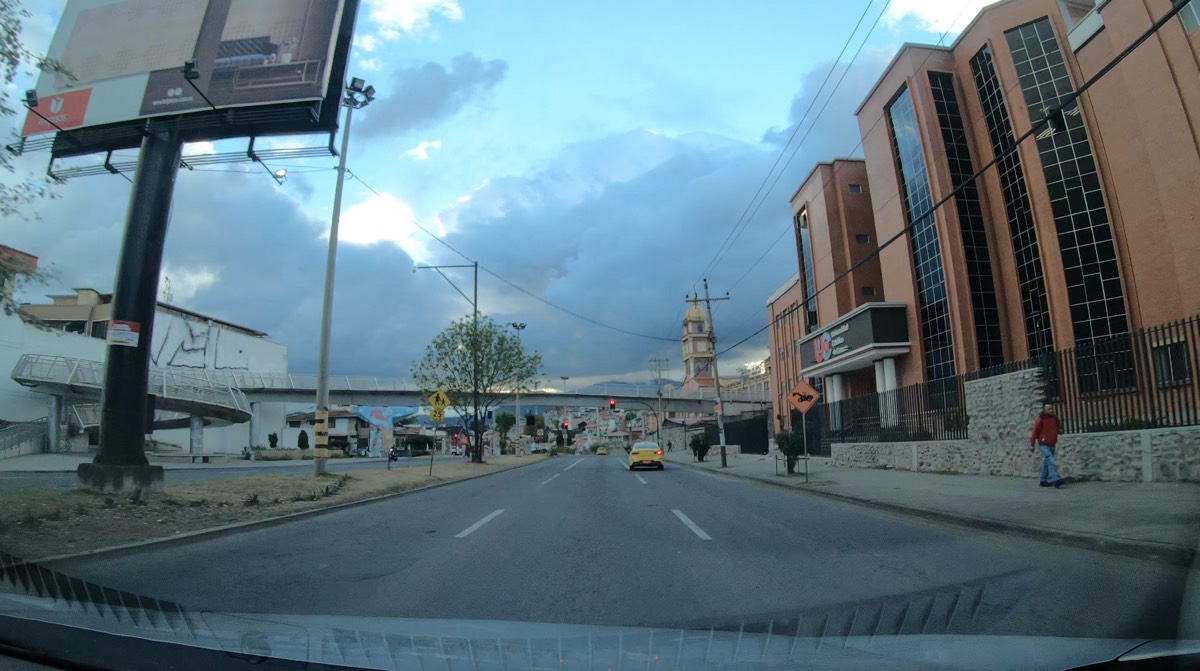 There are several ways to get from Quito (the capital city) or Guayaquil (Ecuador's largest port city) to Cuenca Ecuador.
By Air
Flights from Quito to Cuenca Ecuador take around 30 minutes and flight time from Guayaquil is an hour. Cuenca has a small airport and can be reached through flights coming from Ecuador's major airports in Quito and Guayaquil. These two major airports have a lot of international flight connections from other countries. Get a flight to either Quito or Guayaquil and take a domestic flight to get to Cuenca.
By Land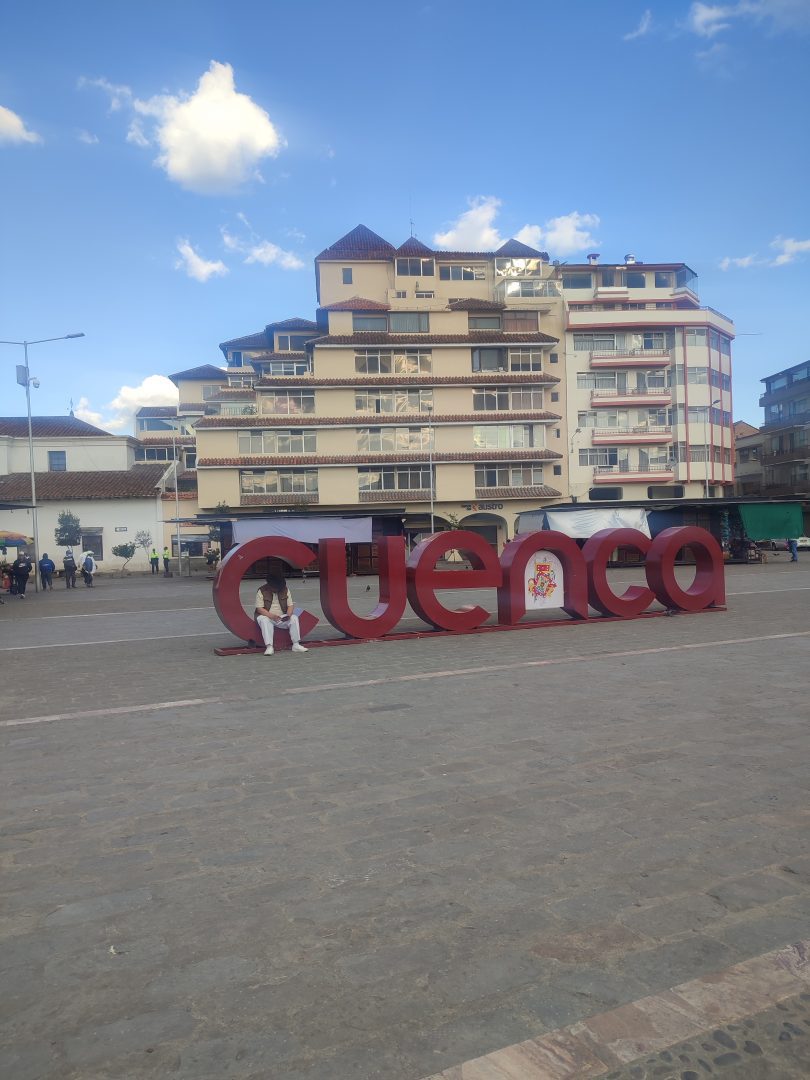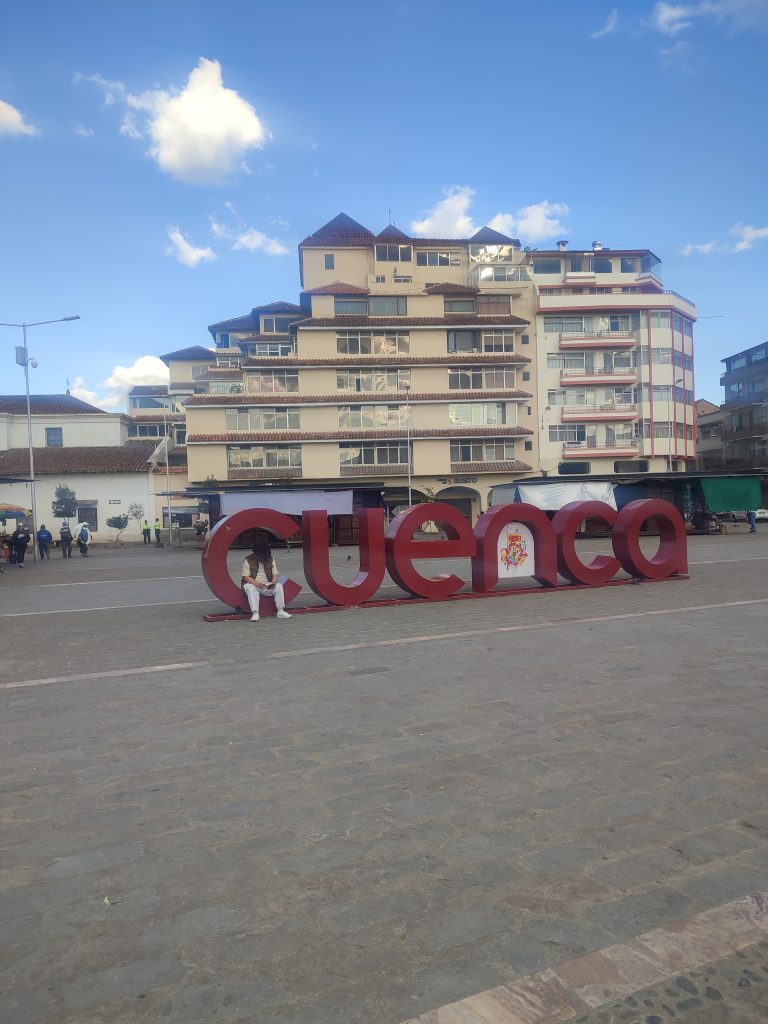 If you are already in Quito or Guayaquil, you can also come to Cuenca by bus. The trip from Guayaquil takes around four hours and it takes eight hours if coming from Quito. It is longer compared to taking a domestic flight but if you have a lot of time and on a budget, you can consider this mode of transportation.
If you're driving, the roads are in excellent condition and Cuenca is easy to find if you follow signs for "la cuidad de cuenca". We drove from Banos to Cuenca within one day and it took us 7 hours to get to Cuenca.
What is the climate like in Cuenca Ecuador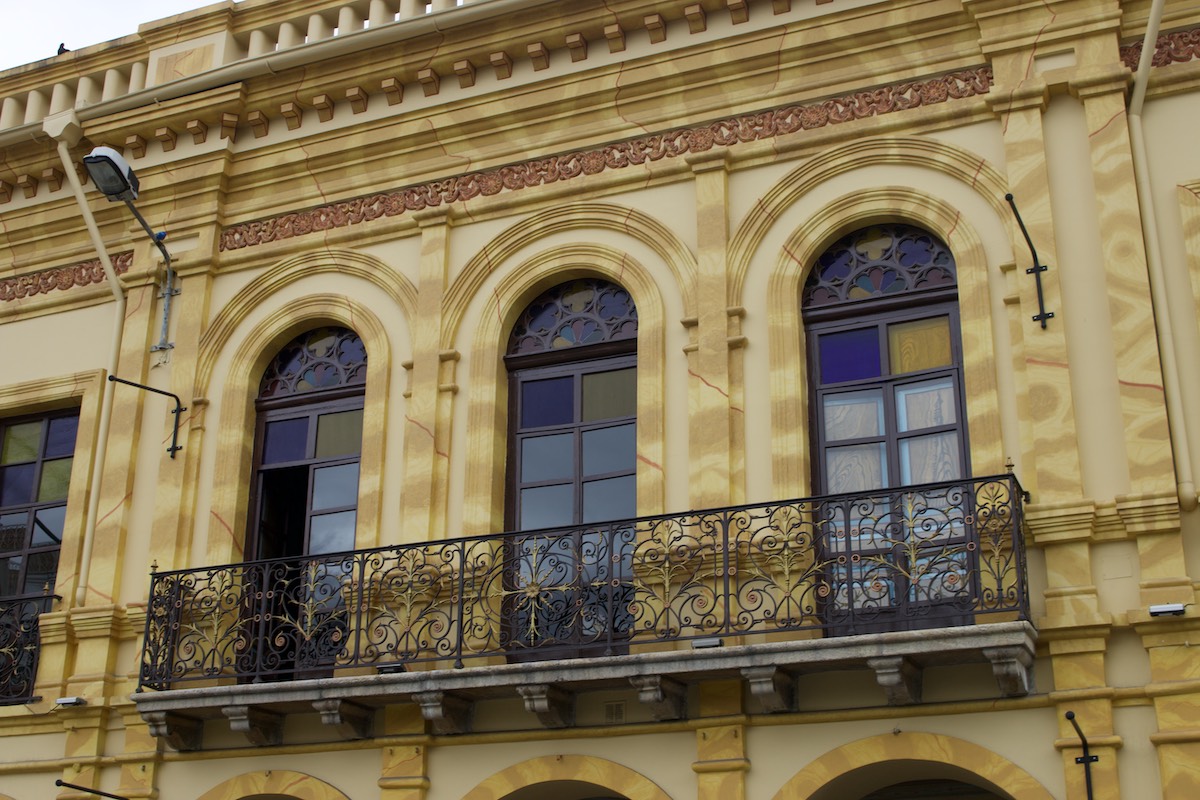 Cuenca is a city that enjoys a mild year-round climate. Temperatures during the day are always warm but generally cool at night, which means you'll have to pack layers when visiting Cuenca Ecuador between November and February.
Cuenca is also situated at a high altitude (2500m) just like Quito. High altitude places usually cause altitude sickness to some people so if you are prone to this, always be prepared with your go-to medication for a worry-free trip. I would recommend taking ChlorOxygen 1-2 weeks ahead of the trip so it's easier to deal with high altitudes.
The best months to go to Cuenca are between June to August when the weather is a bit cooler. Rain in Cuenca is frequent between the months of February to April though the sun still shines and the weather is hot as usual so do not forget to pack your sunscreen.
How to get around Cuenca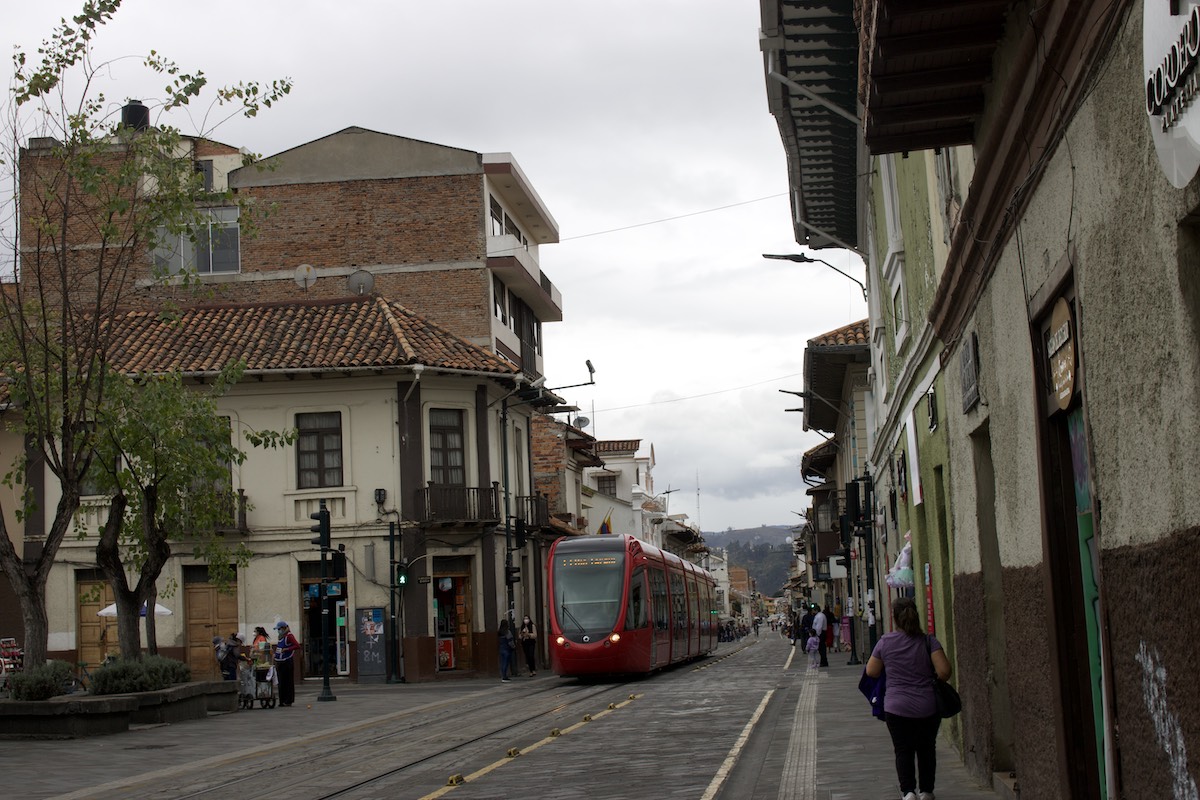 You can definitely walk around Cuenca. Aside from it being a healthier option, you can appreciate the views better while walking.
Taxis are common in Cuenca as Uber is currently not operating here. The fare is relatively cheap just make sure to ask the driver to use the meter. The drivers in Cuenca are also nice and friendly.  
You can also try the new Cuenca Tramway, locally known as Tranvia de Cuenca. The tramway just started its operation in 2020 so it is relatively new and exciting to try.
Is Cuenca safe to visit?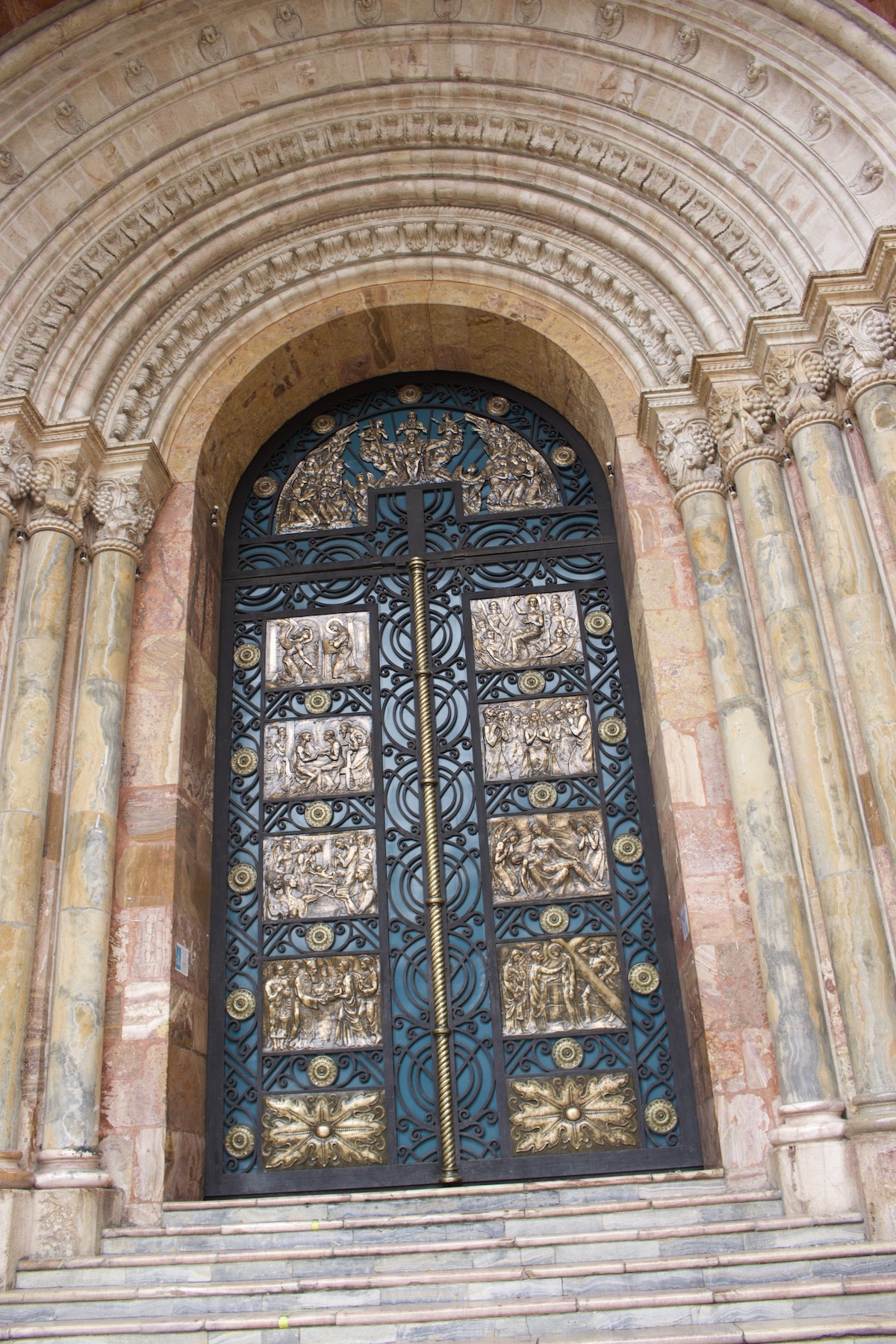 Cuenca's vibe is warm and pleasant. We can say that Cuenca is a safe city as the locals are very welcoming. Compared to other larger cities in Ecuador, the threat of pickpockets and theft is very low in Cuenca. But as a responsible traveler, it is better to always take precautions and be vigilant wherever you are in the world.
Where to stay in Cuenca?
Hotels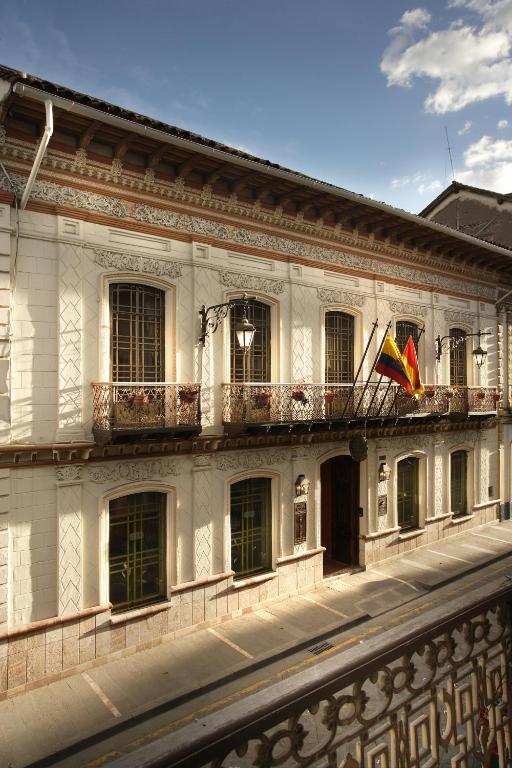 I highly recommend staying in Cuenca's historic hotels to feel the city's vibe. There are many hotel options in Cuenca for cheap prices. Prices usually start at USD30.
We ended up in a 5-star Oro Verde hotel for only 85 dollars per night. What a treat, but it did not have a historic vibe but extremely comfortable.
We have enumerated some of the top choices of hotels among travelers:
Hostels
Hostels are ideal for you if you are traveling alone or on budget. Nightly rates in Cuenca hostels usually start at USD9. Here are a few top hostel choices:
AirBnBs
You can rent rental homes or AirBnBs in Cuenca starting at USD30. Longer stays in a destination cost a lot of your budget so if you are traveling for a longer period, this is the best option. Keep in mind, that there are no clear regulations on AirBnbs in Ecuador and there are many scary stories like setting up hidden cameras or break-ins so I'd recommend using either hotels or hostels.
What To Eat In Cuenca
Hornado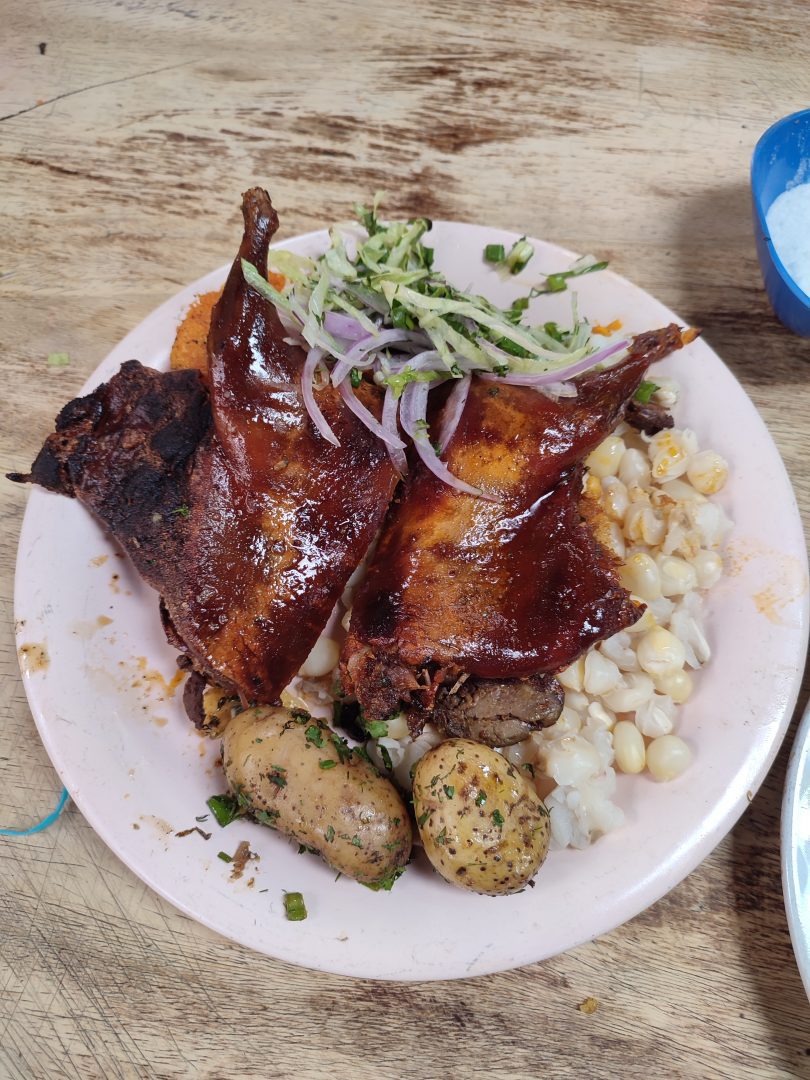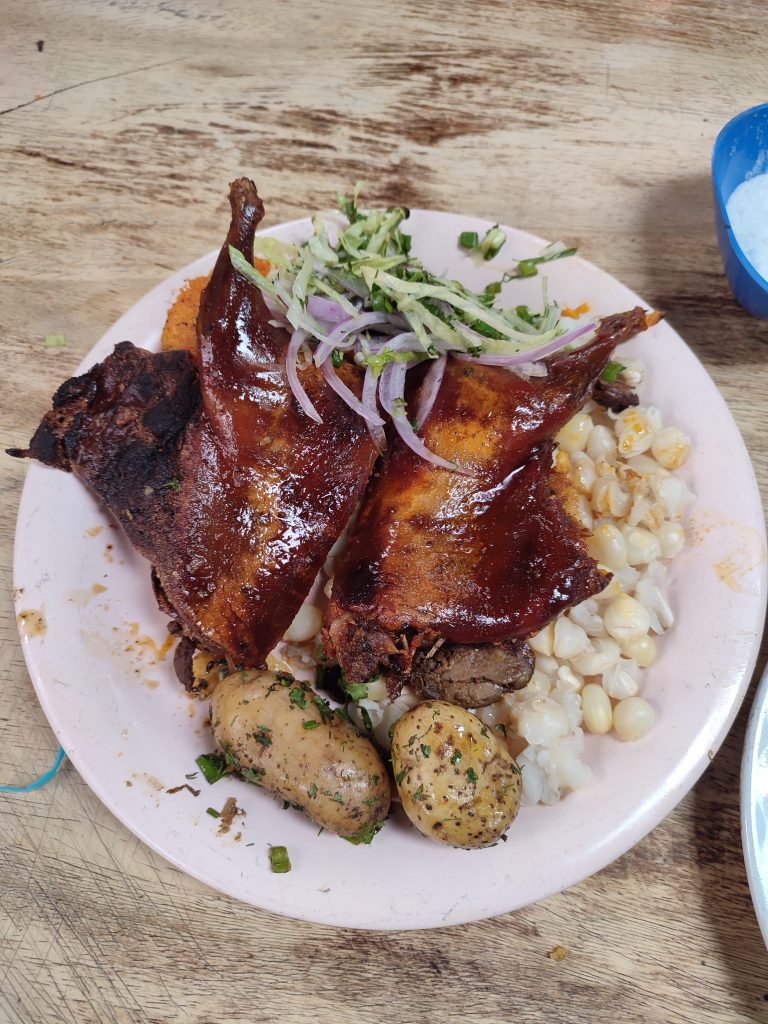 Hornado is a whole roasted pig and can be easily found in Cuenca markets especially around lunchtime. The meat is well-seasoned usually served with mote, vegetables, or llapingachos on the side.
Try this out when you are in Mercado 10 de Agosto or Mercado 9 de Octubre. The vendors usually let visitors try it first before buying. You can also try dropping by Av Don Basco, also well known as the "Pig Road", as there are so many restaurants here serving hornados.
Espumilla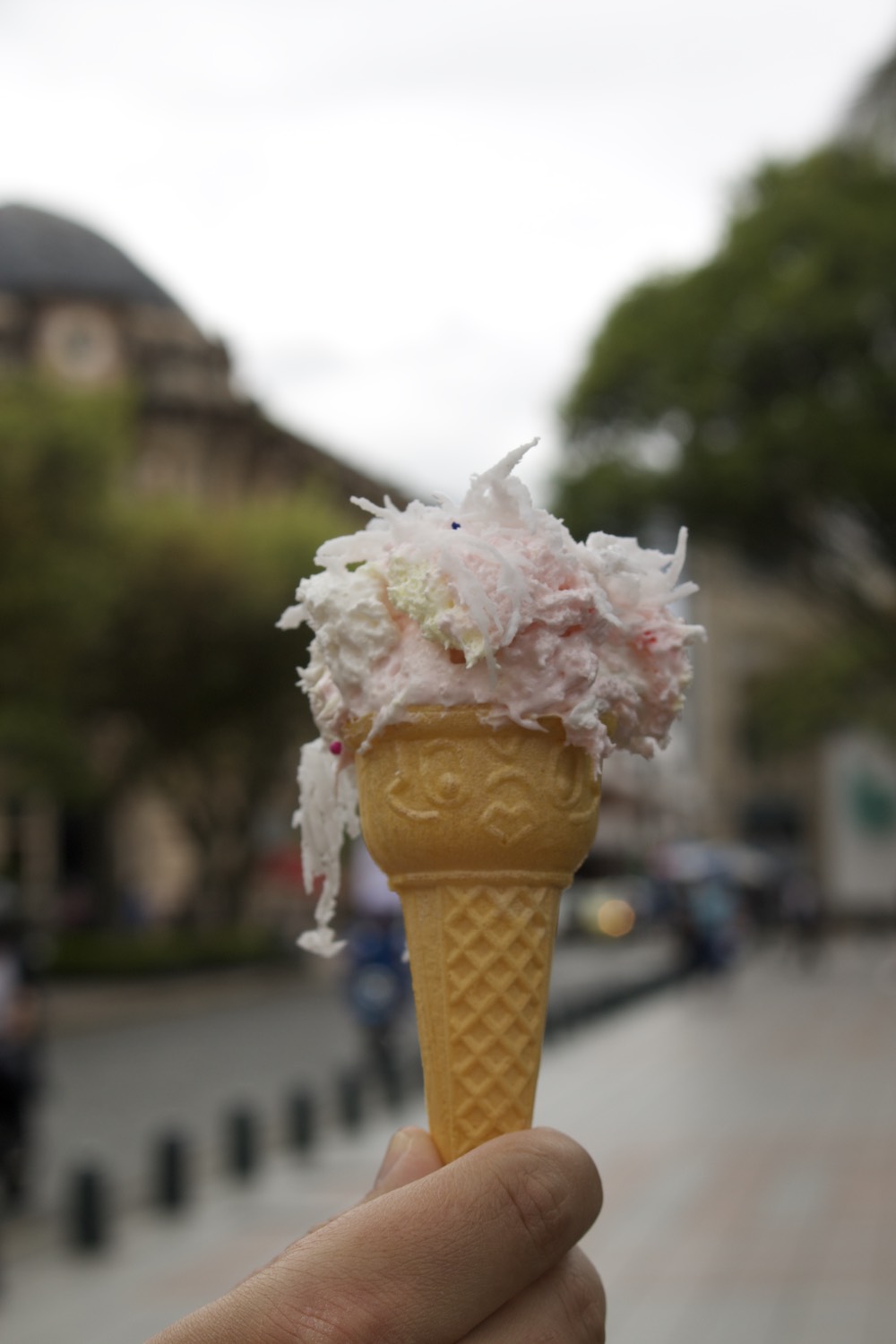 You can find this popular street food dessert all over Cuenca. It's a meringue cream dessert and cost $1 only.
Cuy (Guinea Pig)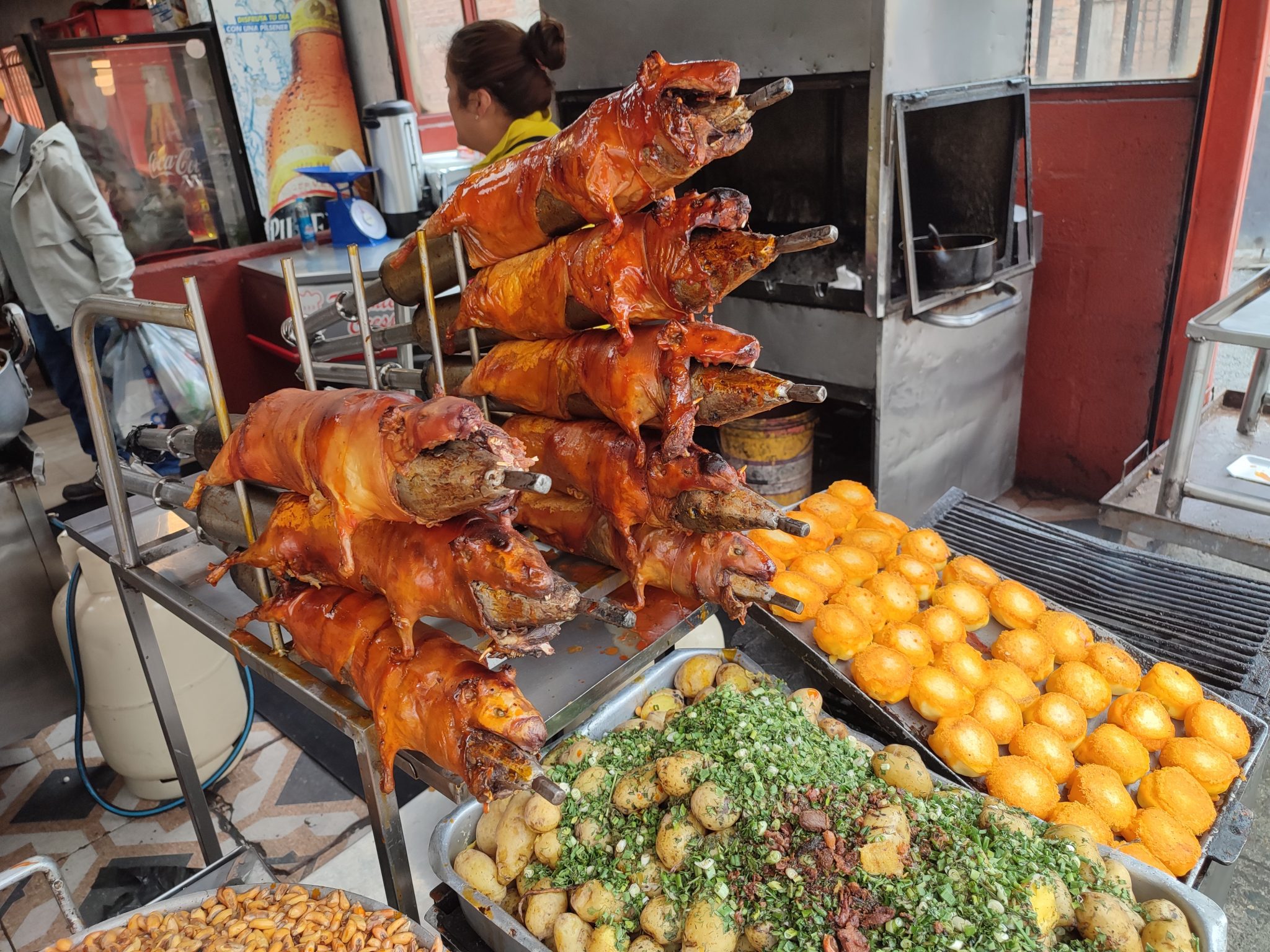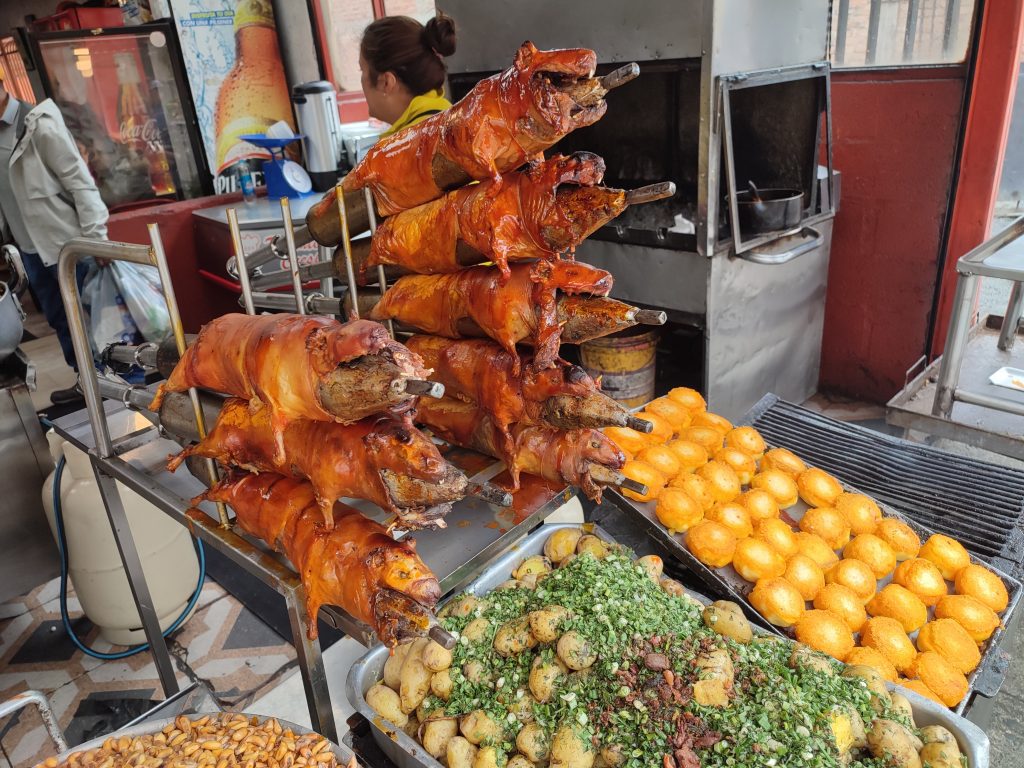 For adventurous people who are also up for eating exotic foods, you may want to try Cuenca's guinea pig, locally known as Cuy. Cuy is a local specialty in Cuenca. You can also find it in Av Don Bosco.
Mote Pillo
Mote is dried corn and rehydrated in an alkaline solution. Mote Pillo is sauteed corn with eggs and milk. It is a popular side in Cuenca dishes and can be eaten as a snack, too.
Conclusion
Cuenca is a pleasant, vibrant city which any traveler would surely love to visit. Even ex-pats and retirees are moving into Cuenca. The neighborhood is safe and the Cuencanos are nice and friendly. If you are planning a trip to Ecuador, be sure to include Cuenca in your itineraries and we hope you find its charm the way we did.