Santa Cruz is one of the Galapagos' three populated islands. The major town, Puerto Ayora, has one of the best hotels on the Galapagos Islands, restaurants, and all of the amenities you'd expect from a tiny island community. If you visit Santa Cruz Island as part of a Galapagos trip, you will most likely have some free time in Puerto Ayora town.
The great news is that Puerto Ayora is a charming small town with lots to do on a spare day or afternoon. Puerto Ayora has exquisite restaurants, boutique shopping, and a beachfront promenade with beautiful views to enjoy in addition to intriguing visitor places to watch animals or relax.
How to Get to Puerto Ayora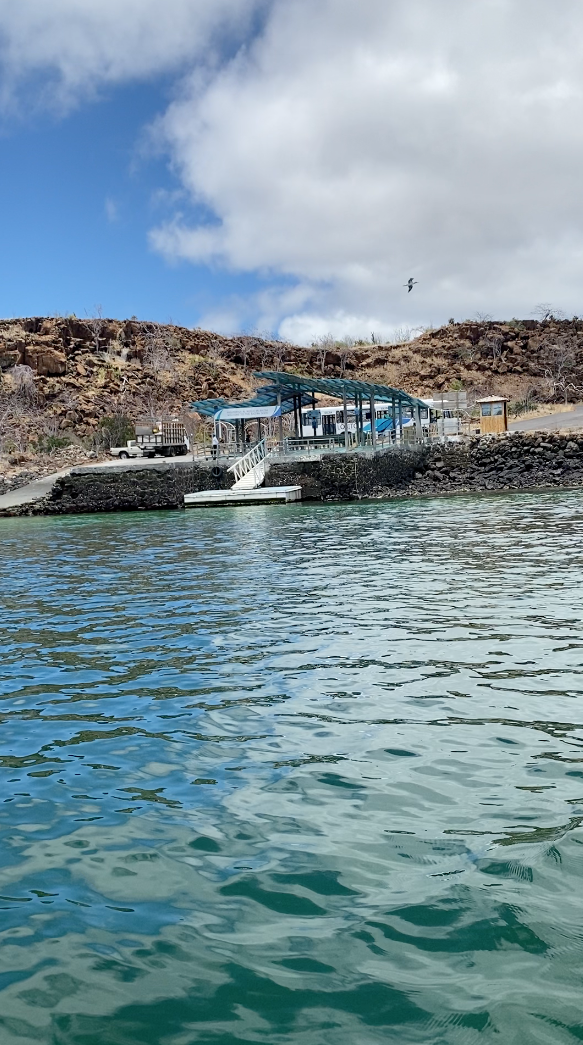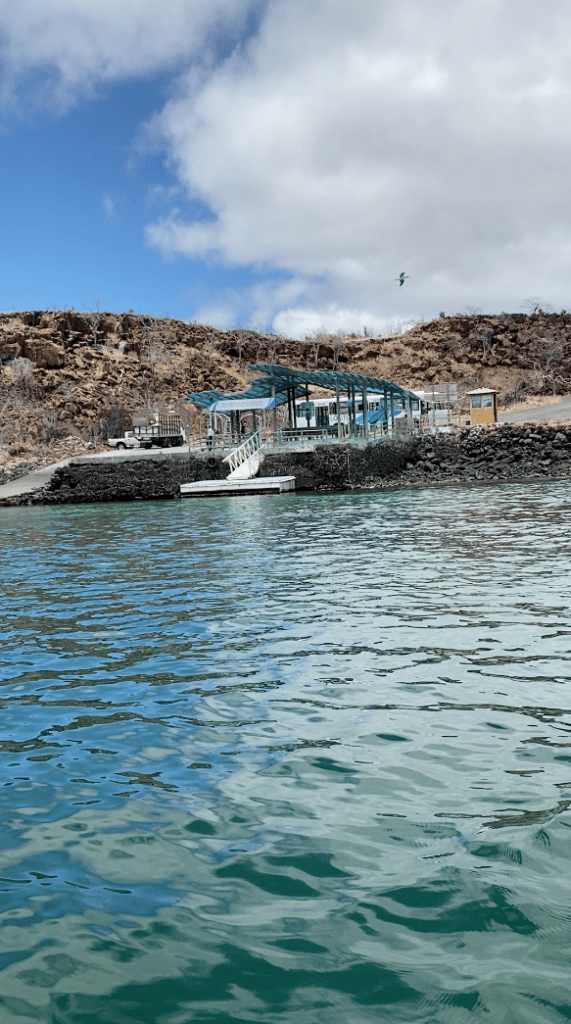 To get to Puerto Ayora from Baltra Airport, take a shuttle to the canal, take a fast boat to Santa Cruz, and then either take a bus or cab across the island to Puerto Ayora which is the town proper on Santa Cruz.
You must take a ferry to Santa Cruz if you are arriving at San Cristóbal Airport. The same applies if you spent the early part of your journey on Isabela Island or Floreana Island. All three other Galápagos islands are connected to Santa Cruz by small ferries, which typically travel twice daily.
Getting Around Puerto Ayora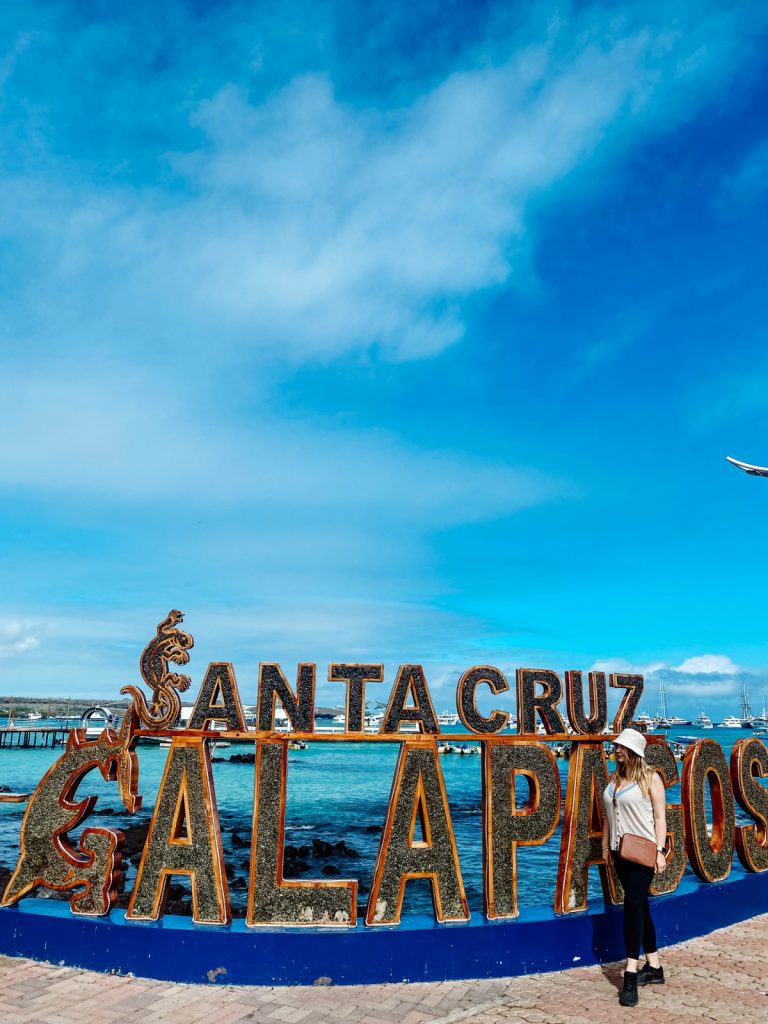 Despite being the Galápagos' main town, Puerto Ayora is very small by other standards, easily walked from end to end. You may walk down to the docks, along the main street (Avenida Charles Darwin) to restaurants or tour agencies, and even visit a variety of gorgeous beaches or the popular Charles Darwin Research Station from almost any lodging in Puerto Ayora.
Attractions & Things To Do in Puerto Ayora
Tortuga Bay Beach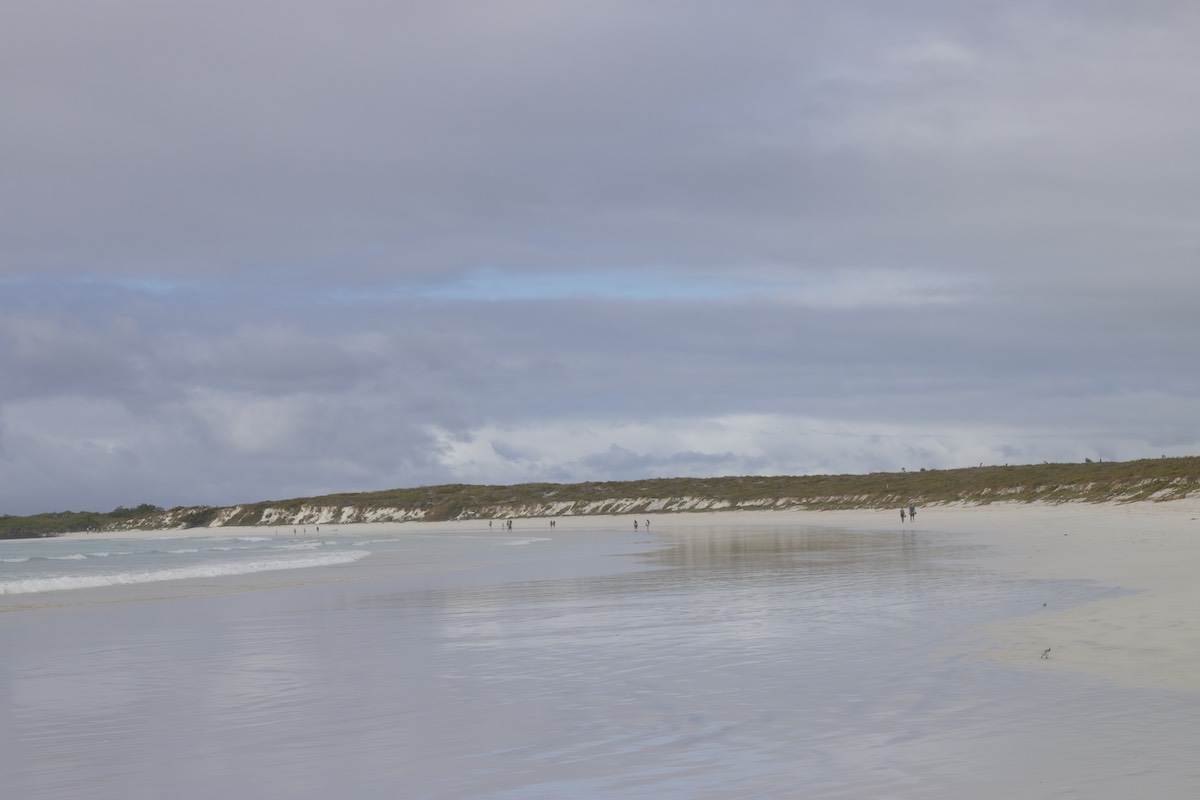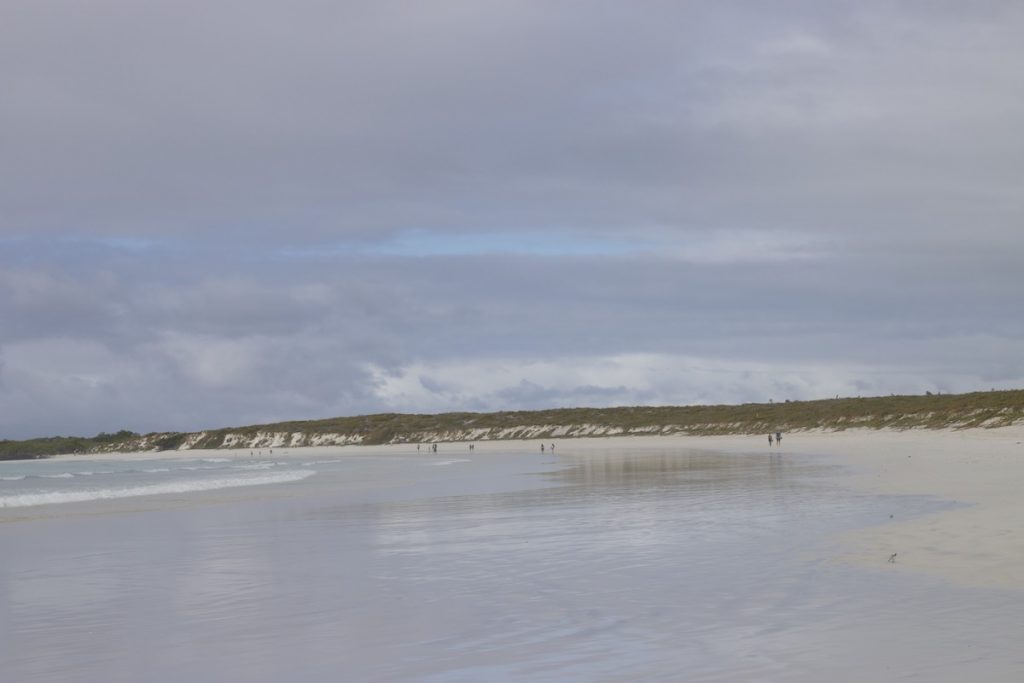 Tortuga Bay Galapagos has been named one of the greatest beaches in the Galapagos Islands on several occasions. It's a terrific place to relax and appreciate nature, with picture-perfect swaths of white sand surrounding the blue ocean. Tortuga Bay, which is separated into two areas, is a short walk from the southwest end of Puerto Ayora.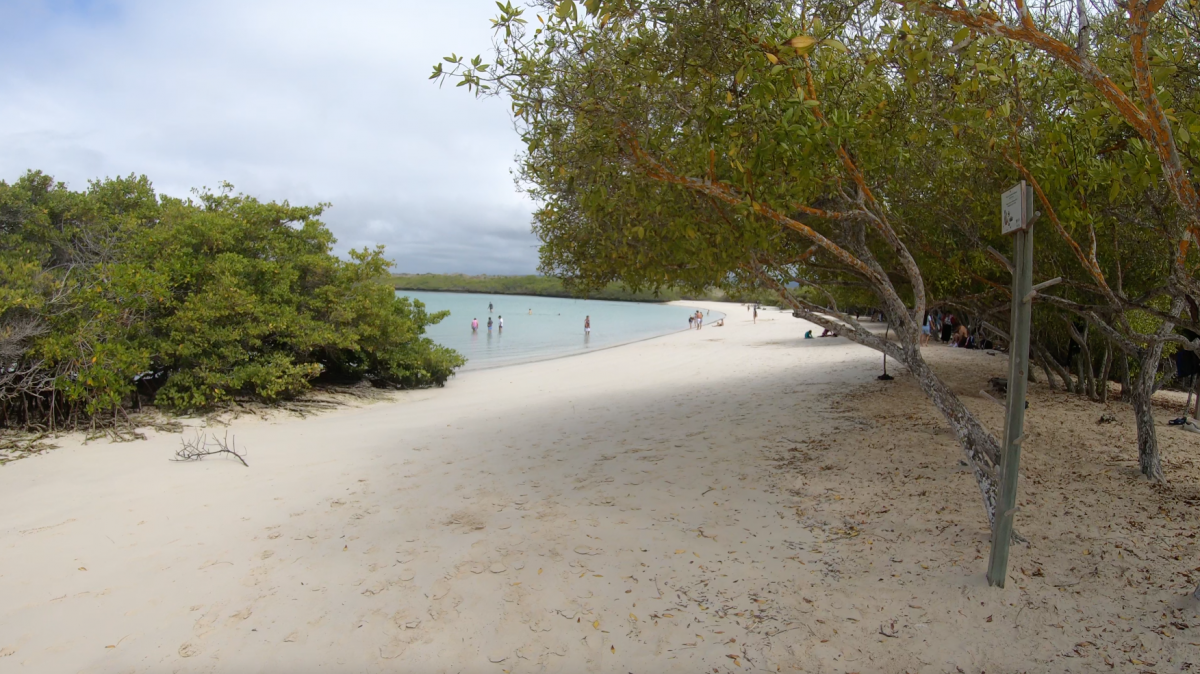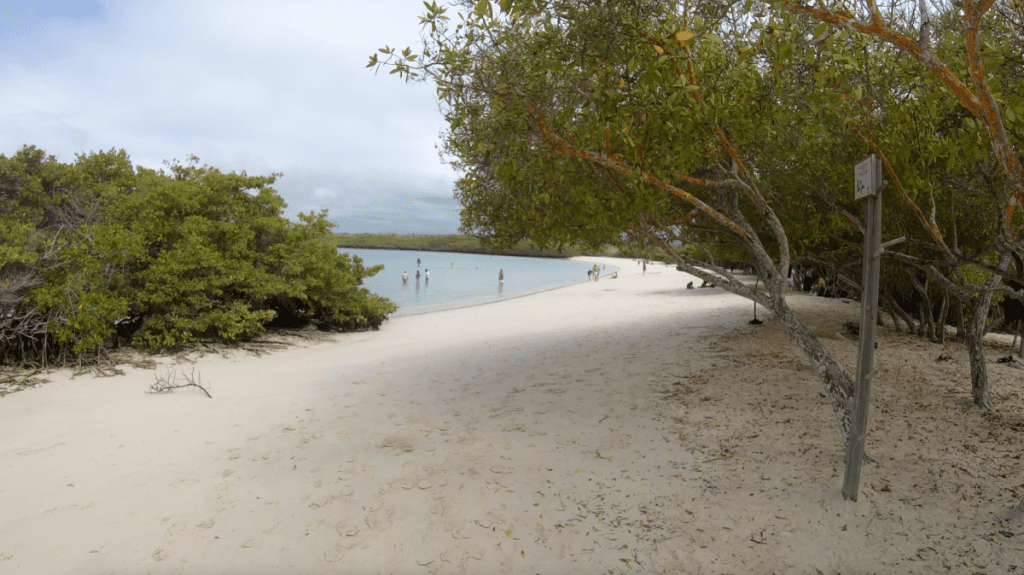 The first, Playa Brava, is popular with surfers early in the morning, although the strong currents here make swimming an endurance sport. Playa Mansa is a modest beach off of a protected lagoon where snorkeling and kayaking along the coasts allow you to see sea turtles, rays, white-tipped reef sharks, and some of the marine birds that dwell and feed in the mangroves.
Las Grietas Swimming Hole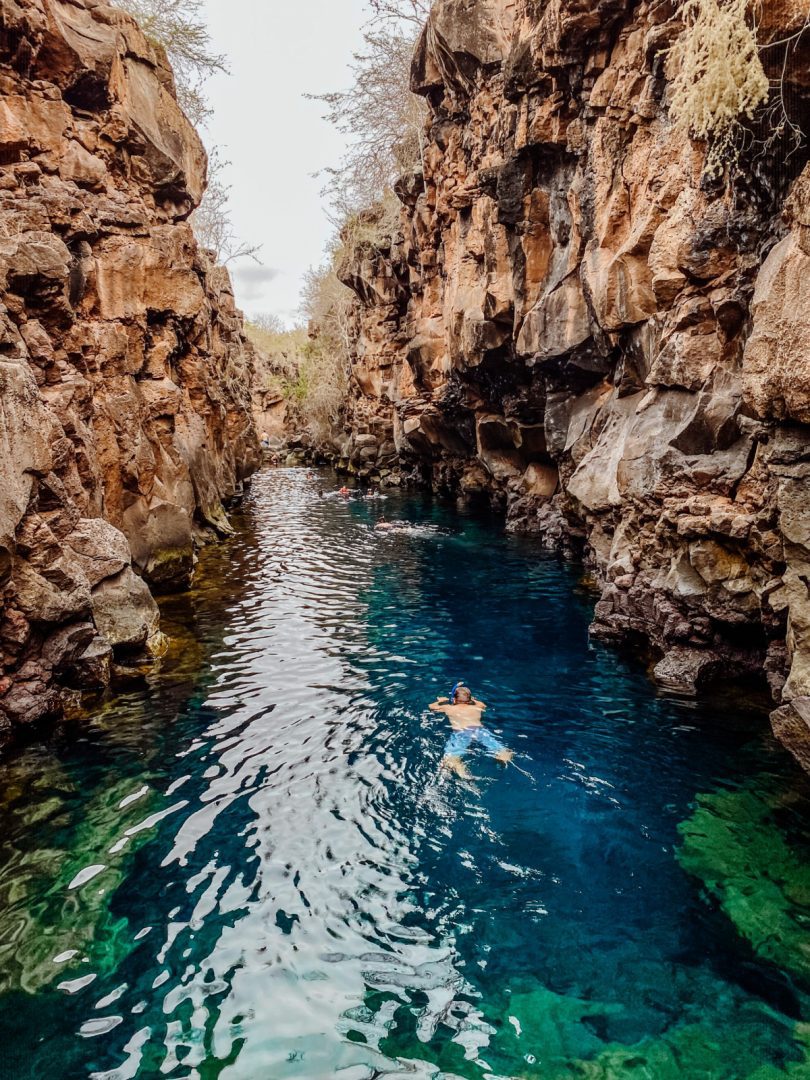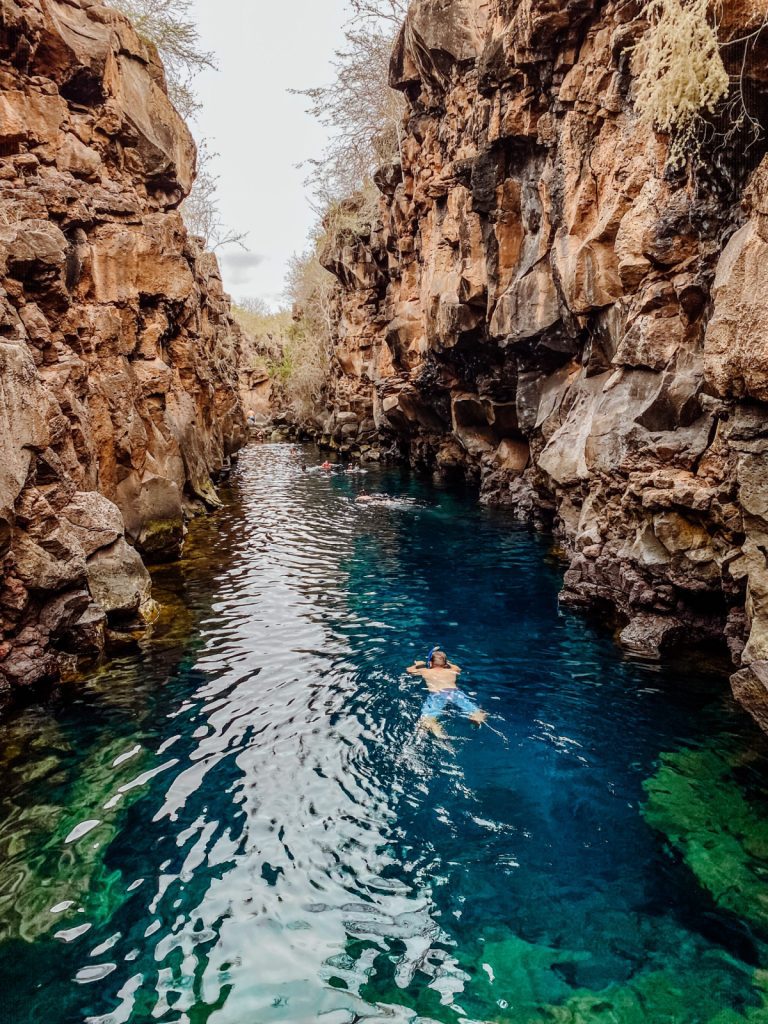 Las Grietas is a natural swimming hole with three locations where fresh and saltwater mix, inviting both residents and visitors to swim or snorkel in the tranquil waters. The ponds are nestled between two huge vertical lava cliffs.
To get to Las Grietas, take a water taxi from Puerto Ayora to Angermeyer Waterfront Inn across the bay. A path close to the hotel takes you past the German beach (Playa Aleman), across lava fields, and to Las Grietas. The first and second pools are good for swimming and cliff diving, while the third pool is less popular and suitable for snorkeling and is accessible by a tiny underwater tunnel.
Charles Darwin Research Center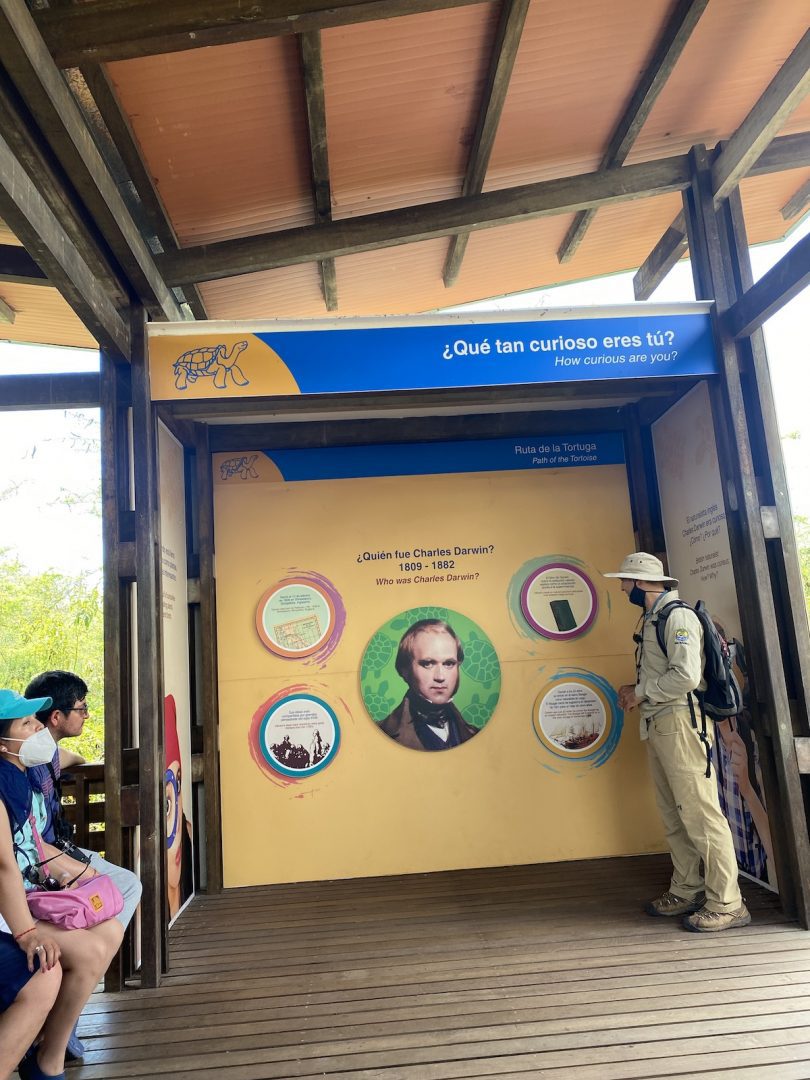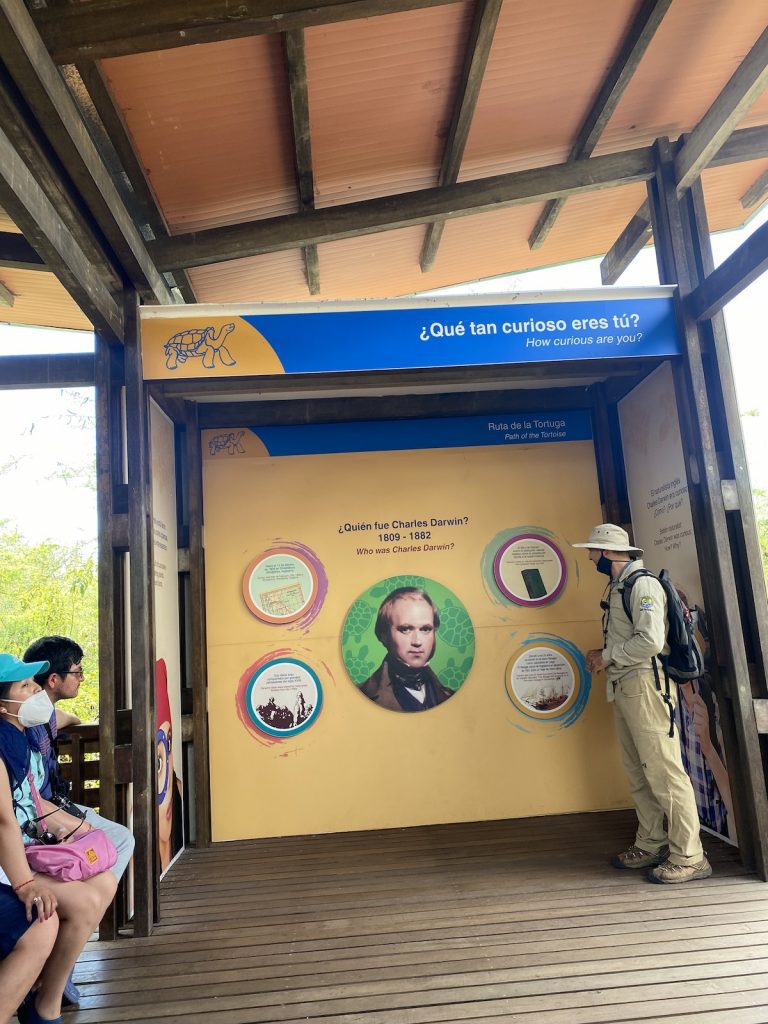 Since the Galapagos Islands have become a national park, the Charles Darwin Research Station has acted as its scientific foundation. You may learn more about the center's operations there and see gigantic tortoises in all stages of growth. Until the tortoises are mature enough to thrive on their own, CDRS and the Galapagos National Park keep them in their care.
Puerto Ayora Fish Market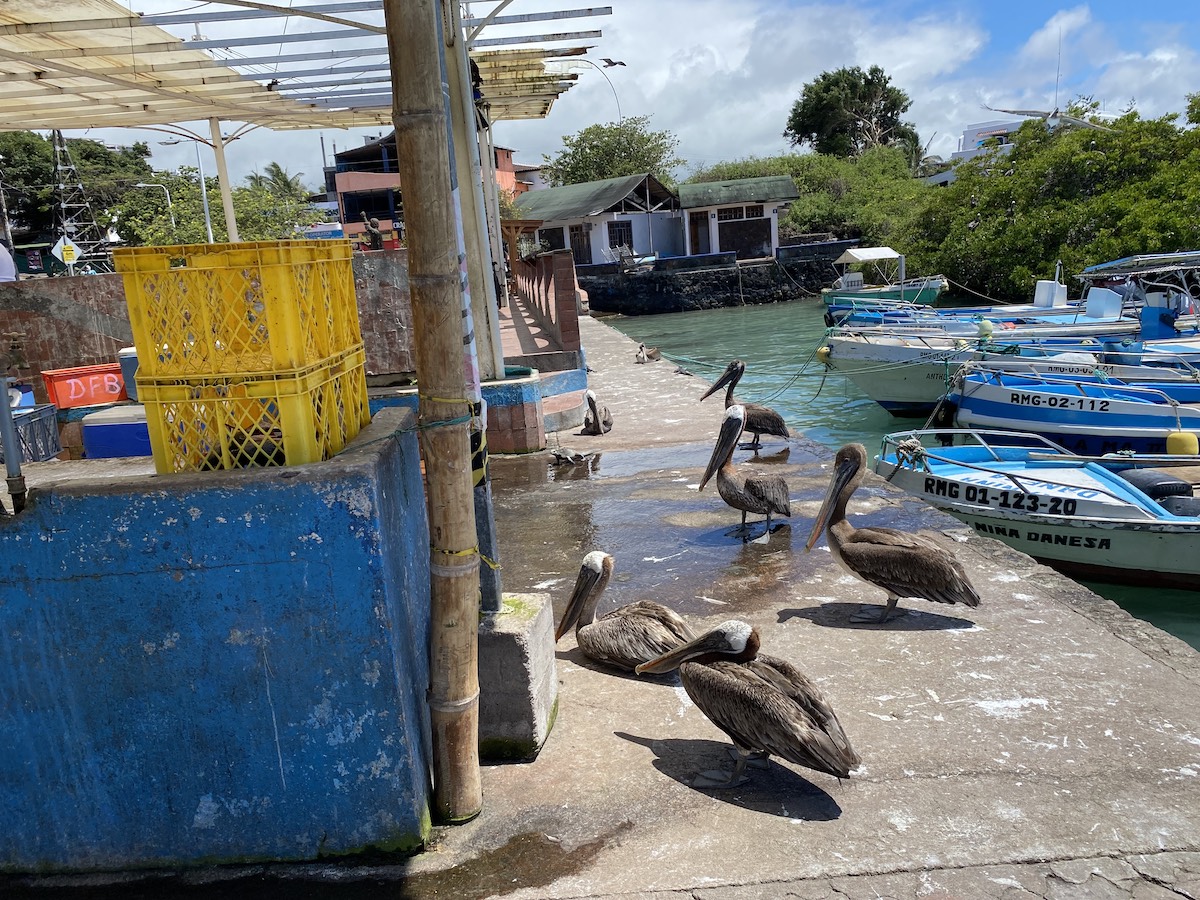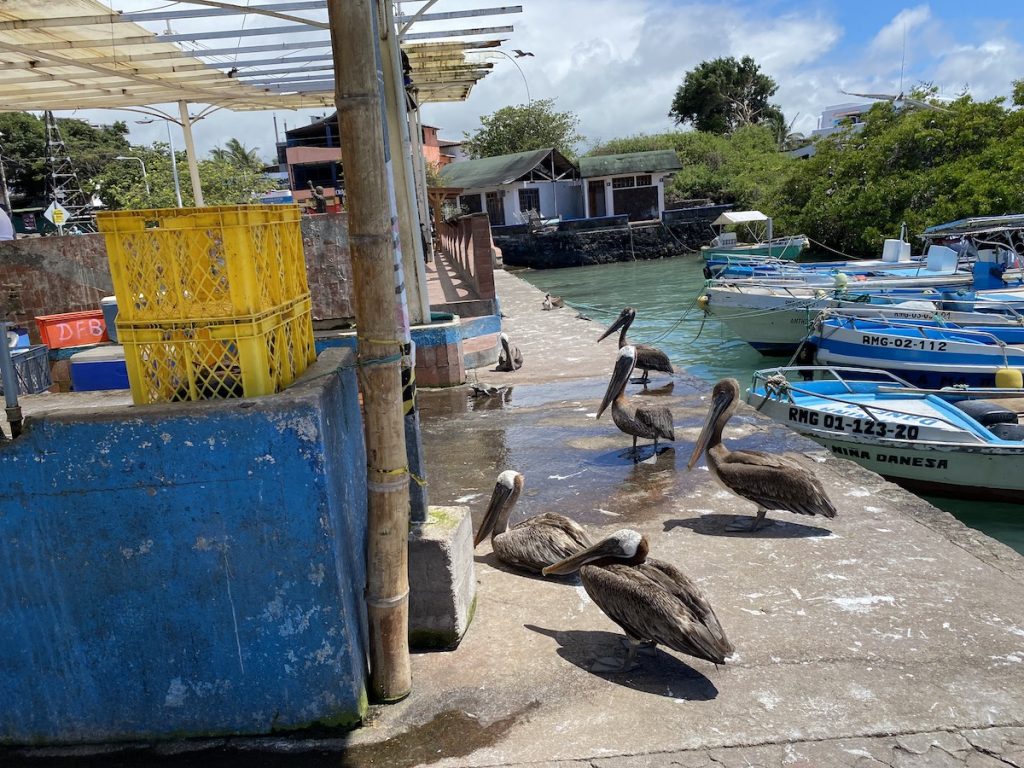 In Puerto Ayora, the fish market on Charles Darwin Avenue near the water is a good place to stop and see folks at work. Fishermen bring their catch to the waterfront booths from dawn till dusk; eager clients there include pelicans and sea lions! Watching fishermen serve leftovers to these odd clients is extremely amusing.
Puerto Ayora Pier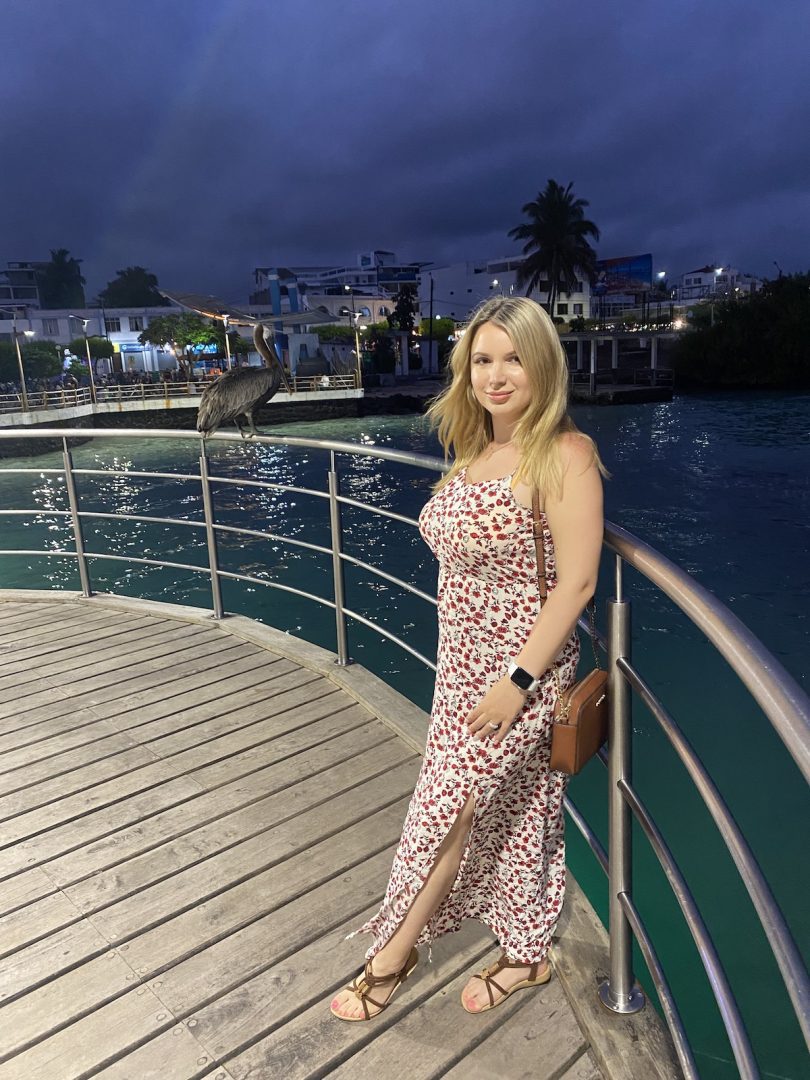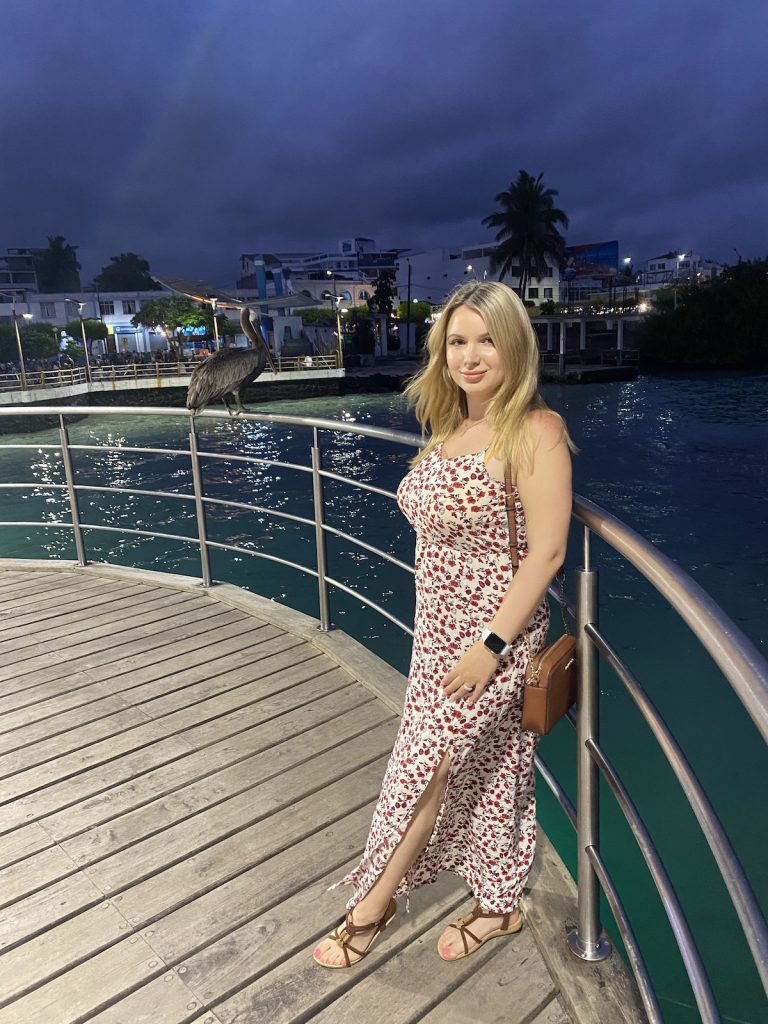 The pier may appear to be a strange tourist attraction at first glance, but it is really an excellent site to view animals.
Schools of little fish are drawn to the pier lights at night, enticing pelicans to dive for food. Small reef sharks (white and black tip) and other ray species are frequently spotted from the pier. At night, cruise boats anchored in Academy Bay light up, providing a romantic mood and a superb photo backdrop.
Santa Cruz Highlands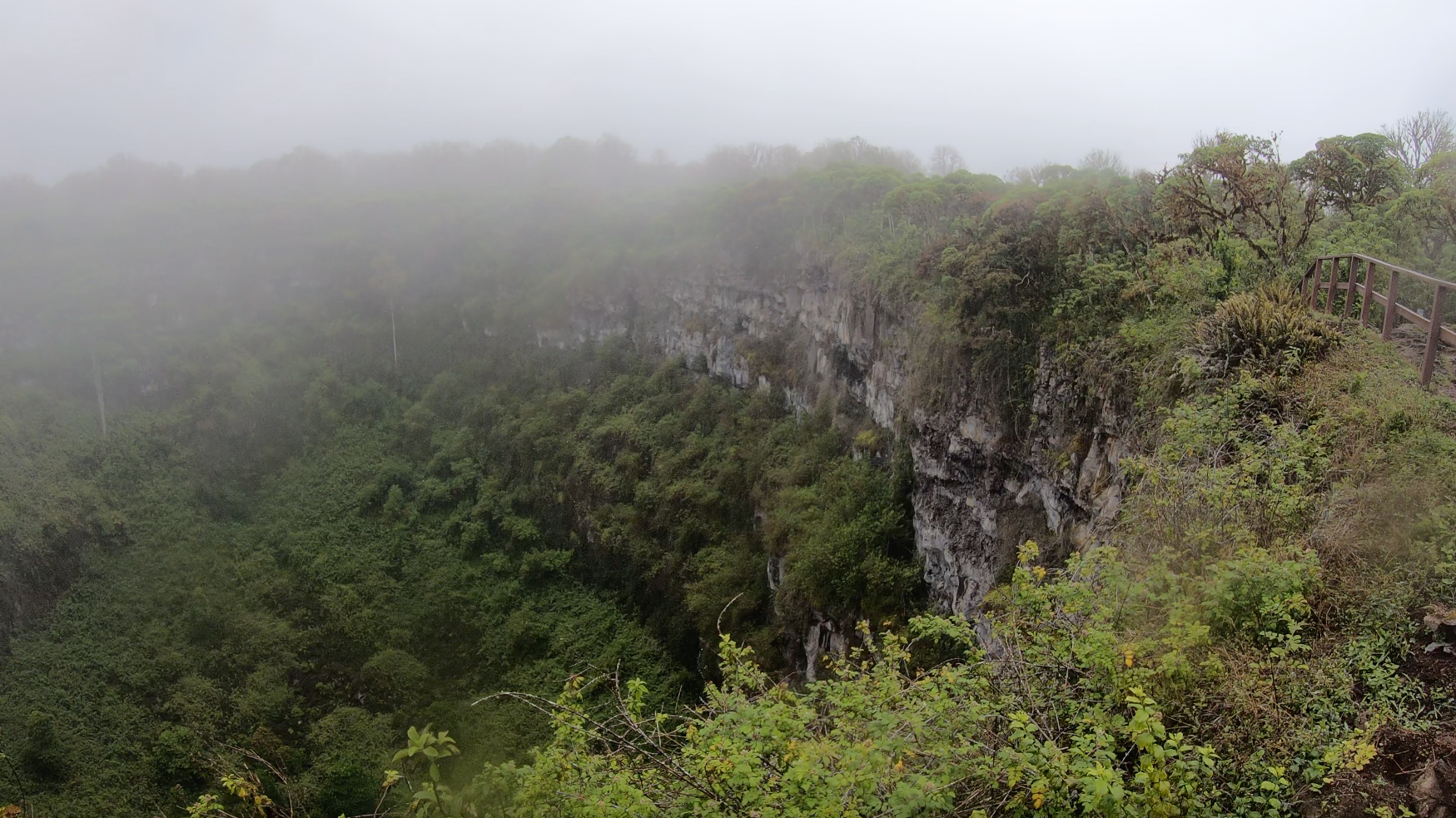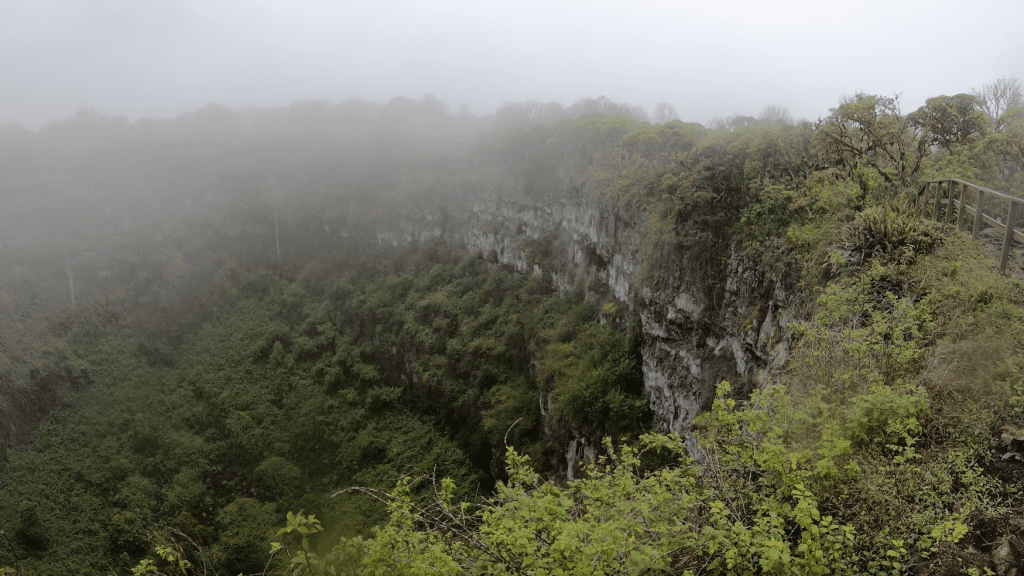 The beautiful green hills of the island are easily accessible by taxi from Puerto Ayora town. The Twin Craters (Los Gemelos) and the El Chato gigantic tortoise reserve are the two primary attractions.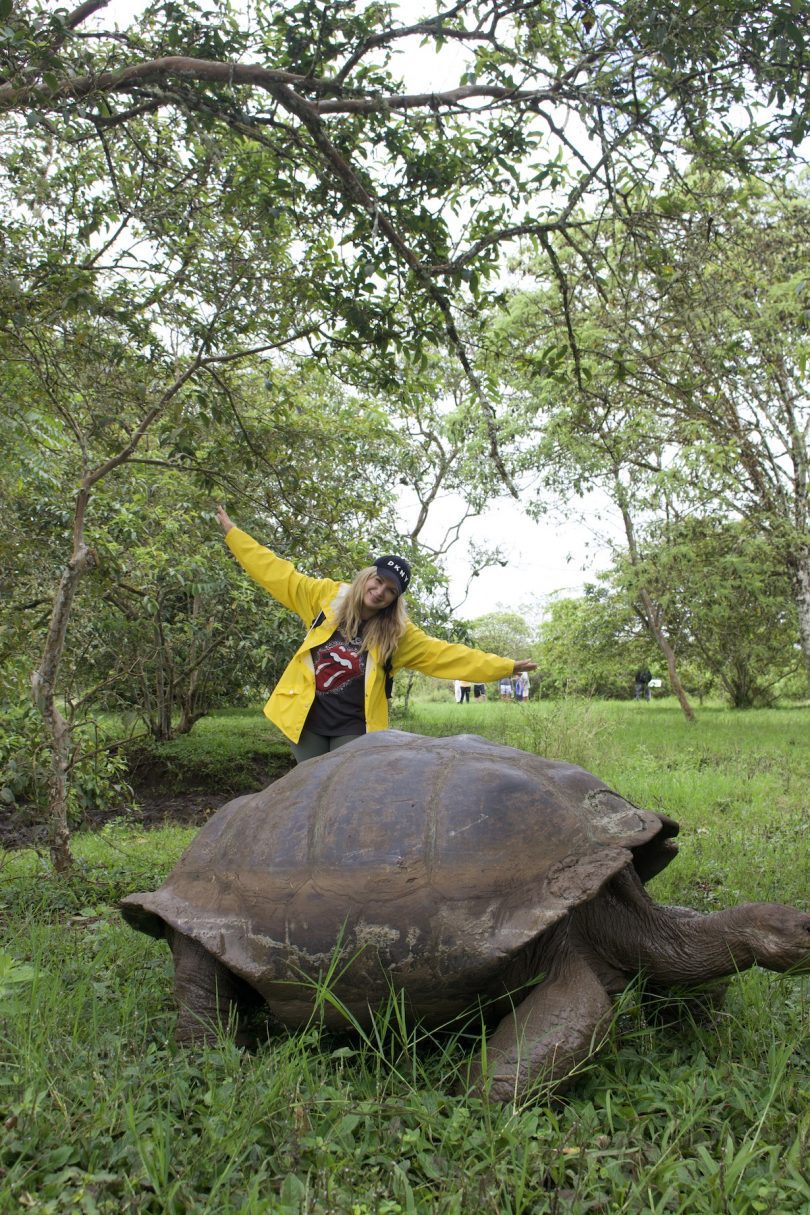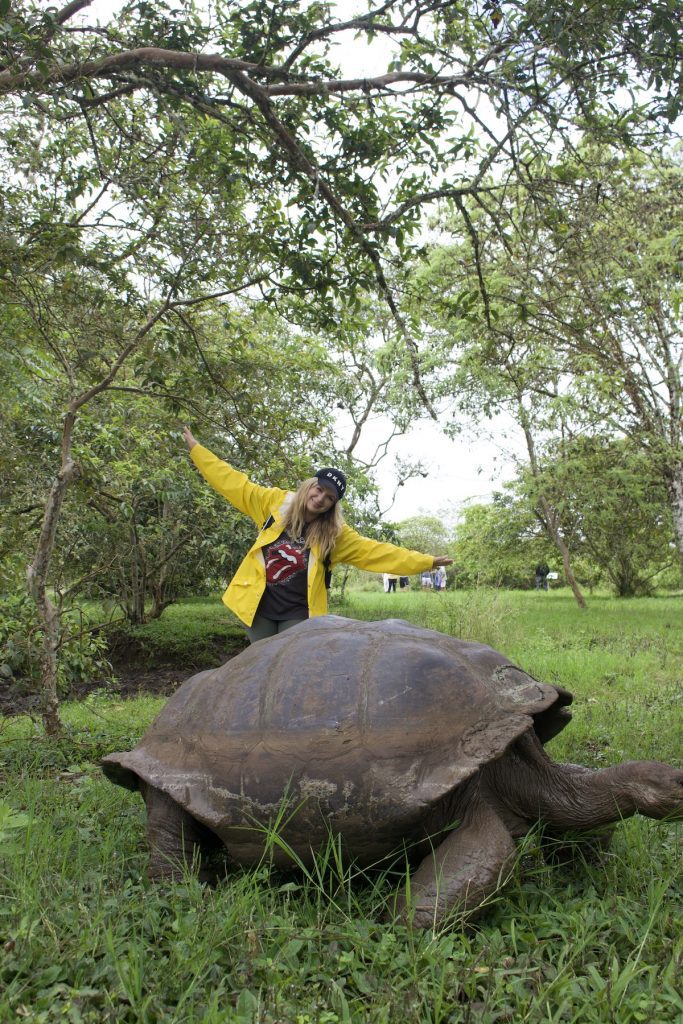 The twin craters are a pair of jaw-dropping lava sinkhole craters right out of Jurassic Park. Self-guided routes go to vantage spots and through the Scalesia Forest, which is popular with Galapagos land birds. The neighboring El Chato Reserve is a private ranch where giant tortoises wander, making it the ideal location to observe these gentle giants in their natural habitat.
Day Trips From Puerto Ayora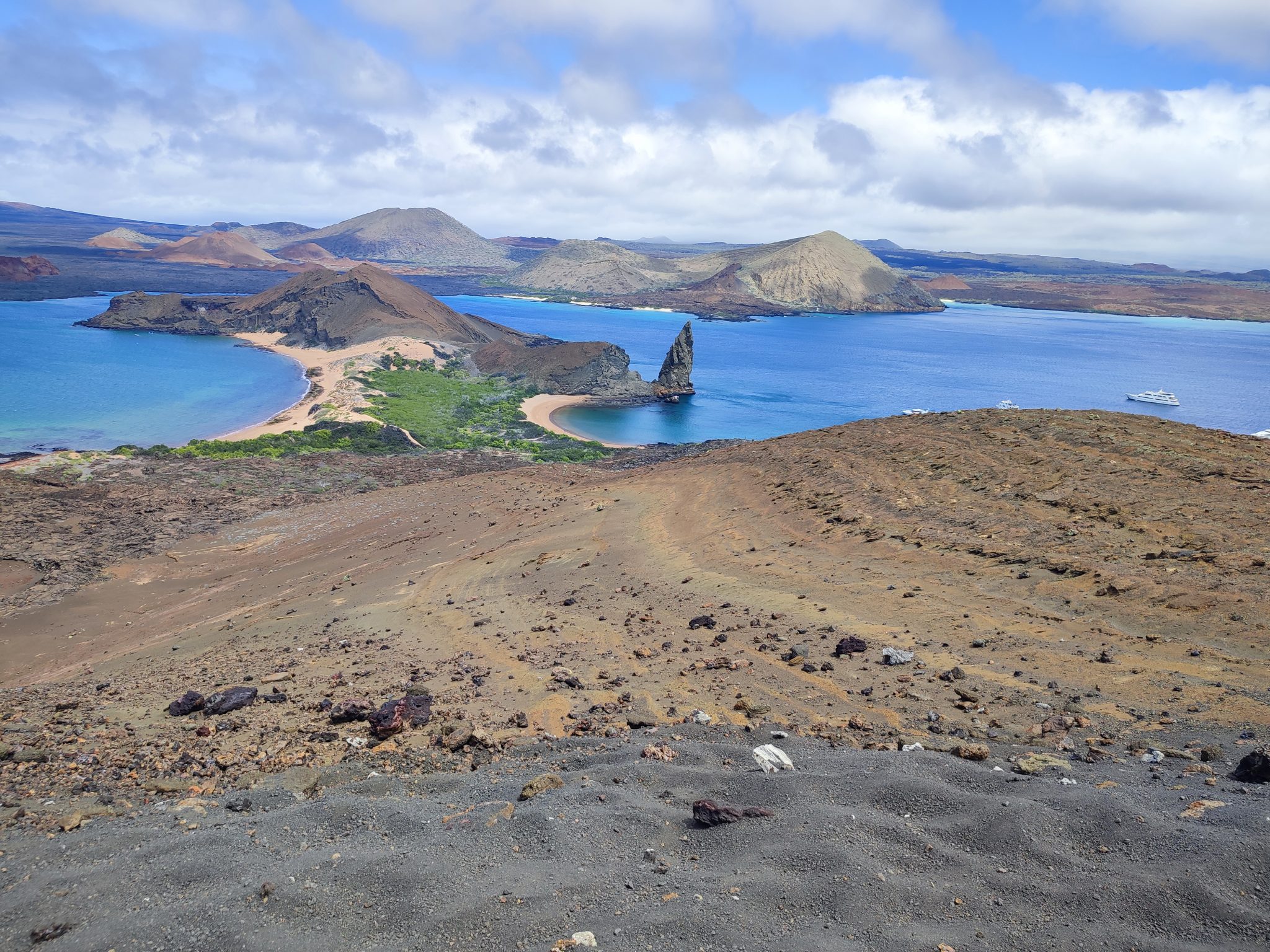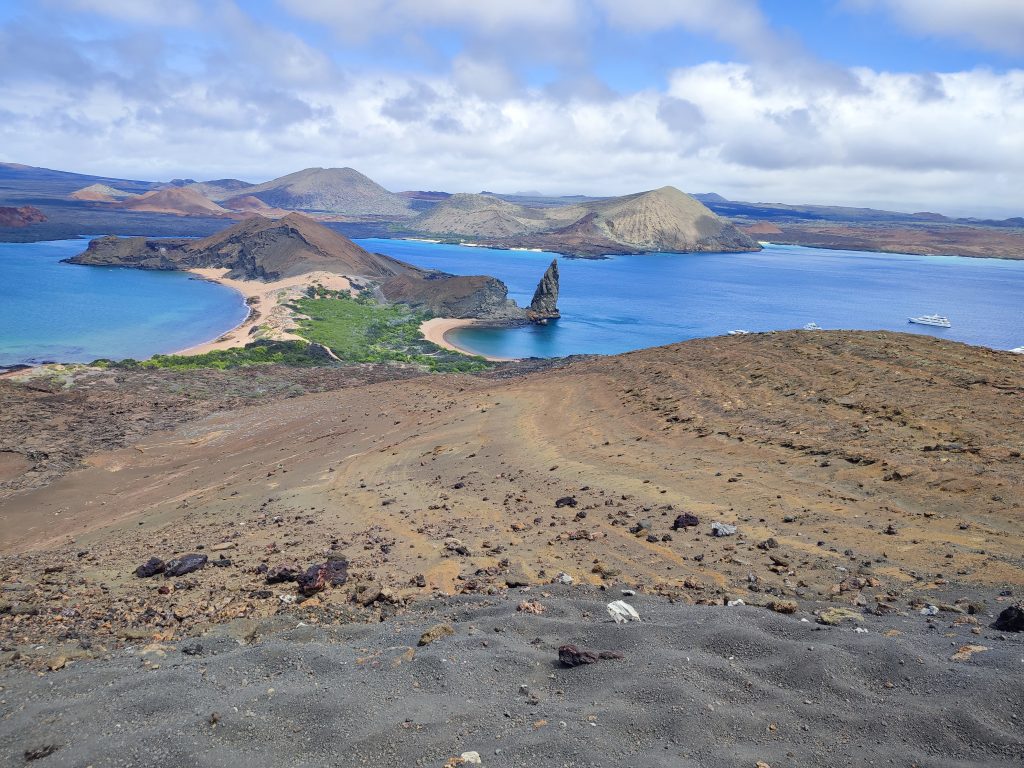 There are several day excursions available from Puerto Ayora. It is best to schedule ahead of time for boat journeys to other islands. Santa Fe, South Plaza, Bartolome, Pinzon and North Seymour islands are among the top Puerto Ayora day trips. Day diving trips are also offered, including to the well-known Gordon Rocks, where you may witness Galapagos Scalloped hammerhead sharks.
The majority of the Puerto Ayora agencies that line Charles Darwin Avenue also rent bikes and snorkel equipment, allowing you to make your own experiences.
Eating at the Avenue of Kiosks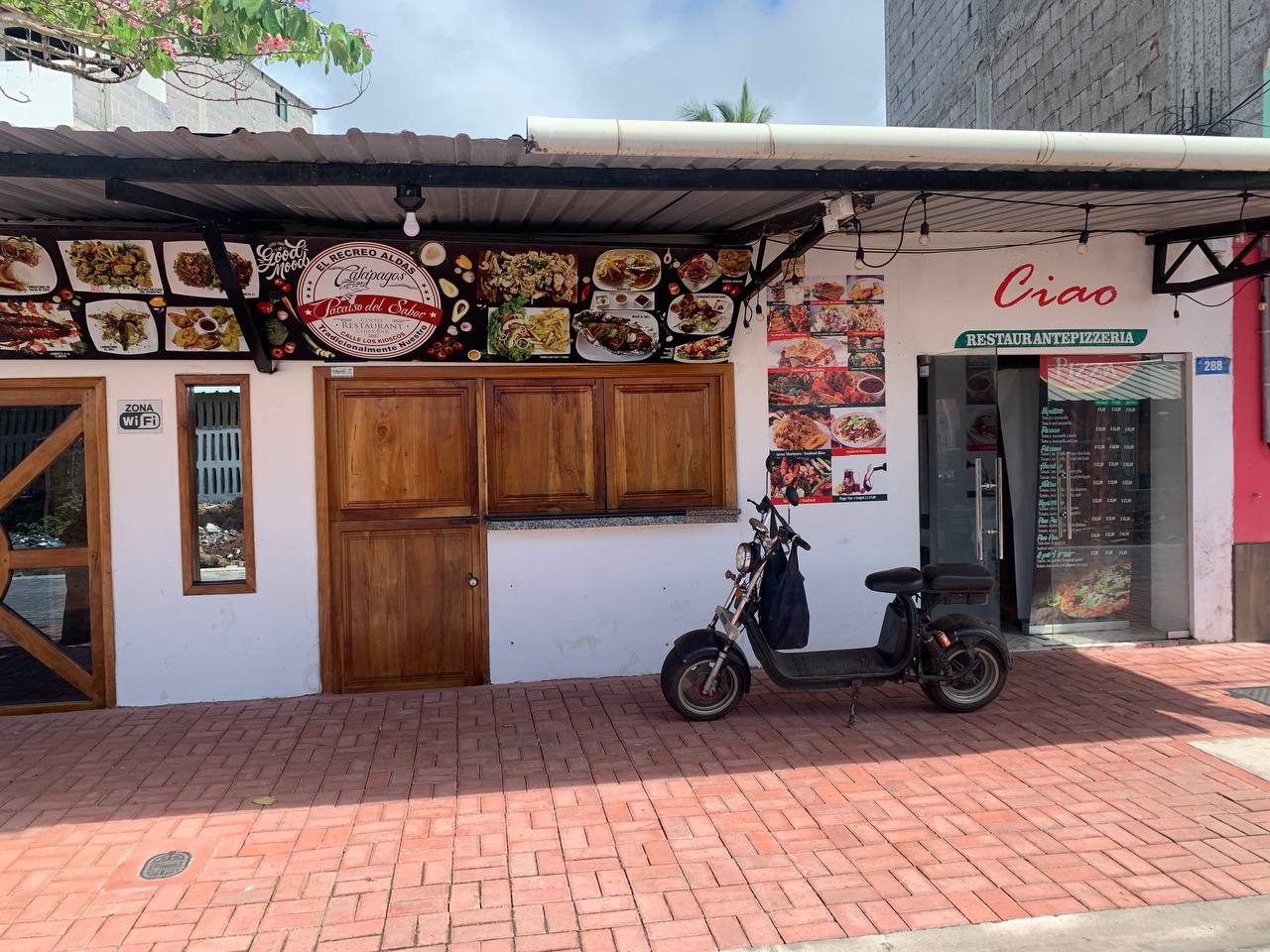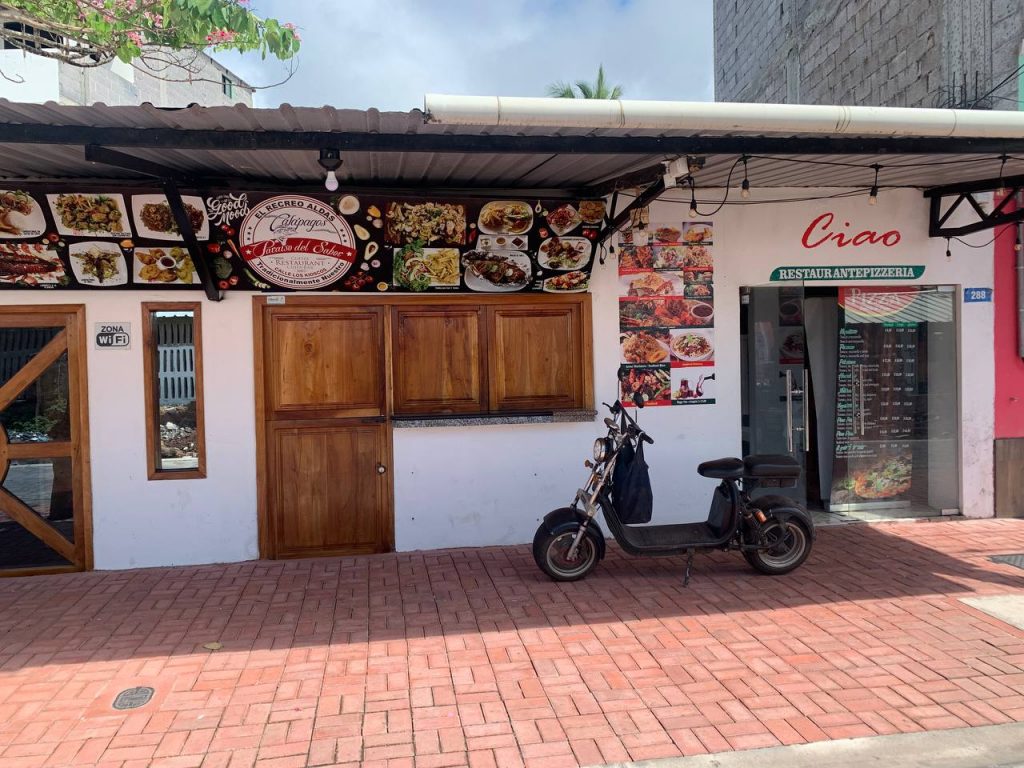 If you are looking for good food, a local tipped us about Binford Street. It is a street lined with food stalls that are said to have the greatest cuisine in Puerto Ayora, Galapagos.
From a block away, tables of happy tourists were filling the streets and mingling among the various kiosks, all of whom were advertising a variation of the same items, loudly offered up by servers swinging menus and whole raw fish under your nose, all accompanied by the sizzle and tempting smell of charcoal-grilled fish.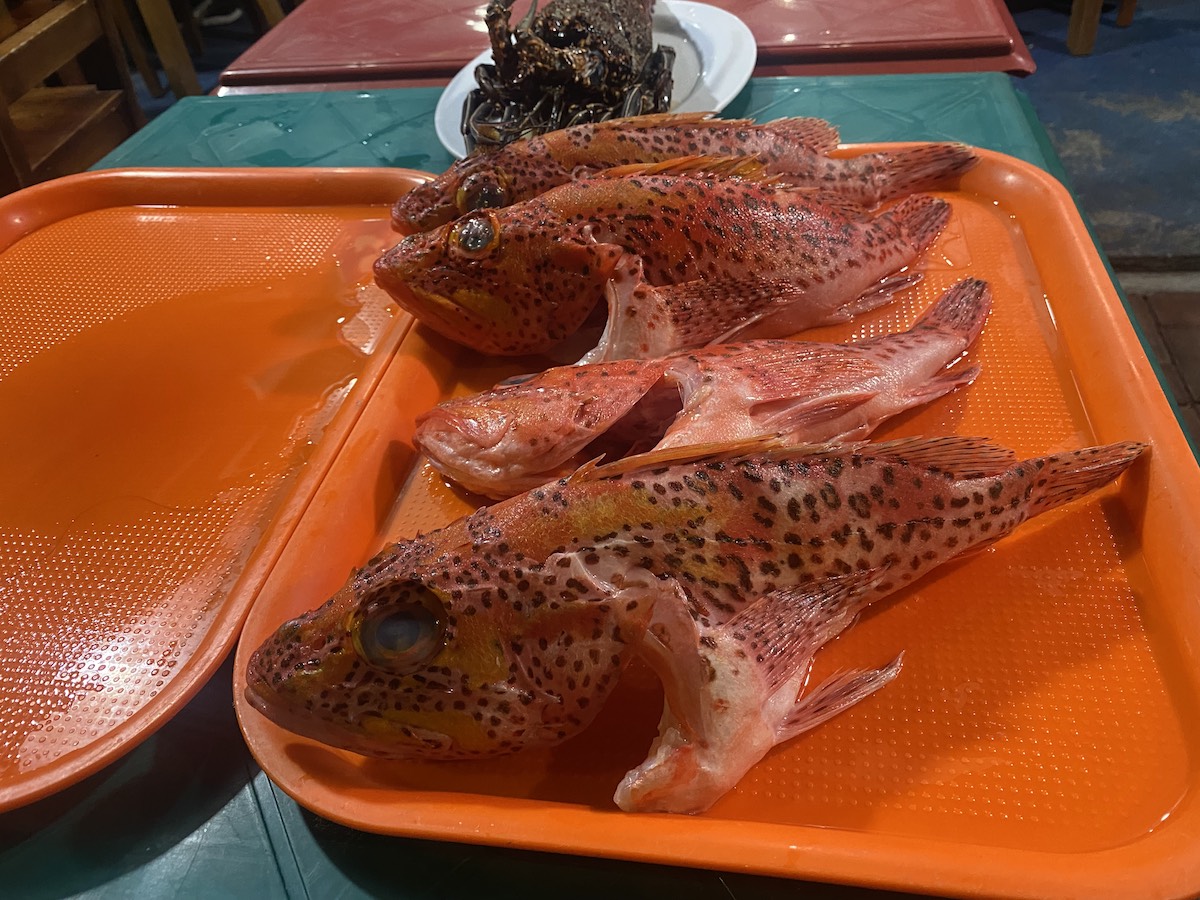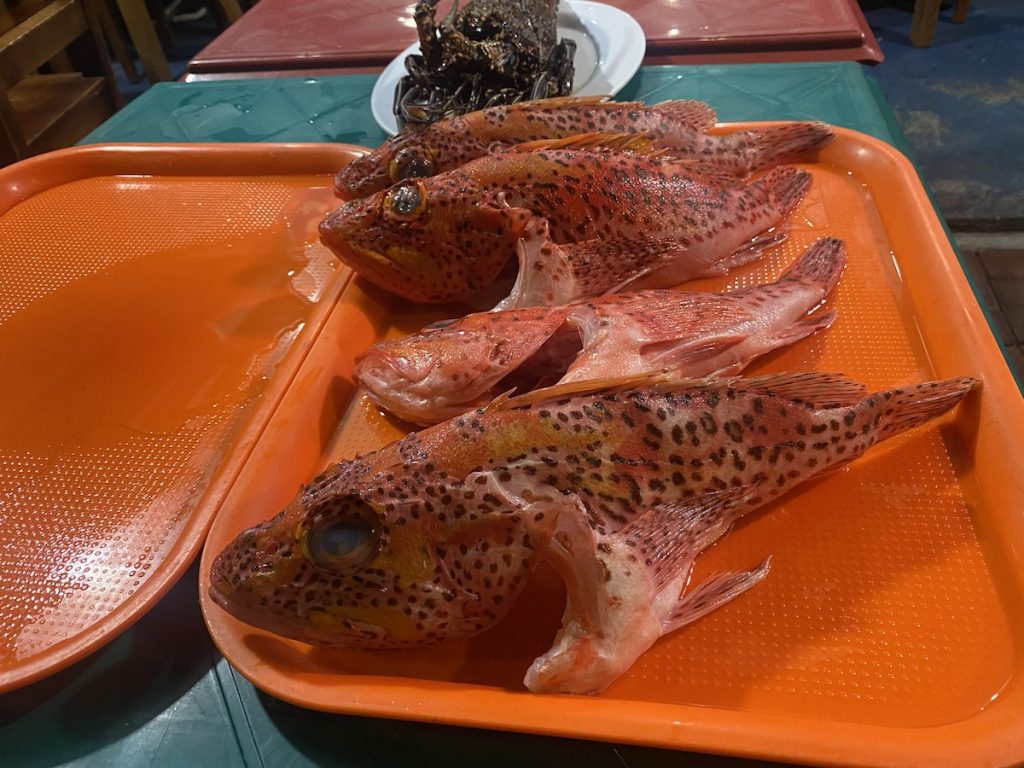 The Picallada, a massive smoky charcoal barbecue erected like a chimney and fueled by blow dryers to keep hot all night, is Puerto Ayora's specialty.
Everything is smoked and roasted on the same fire, including fresh whole fish that has been coated with spices and wrapped in tin foil, an octopus that has been placed directly on the grill for a beautiful char and sear, bubbling seafood casserole in clay bowls, and hot buttered ears of corn.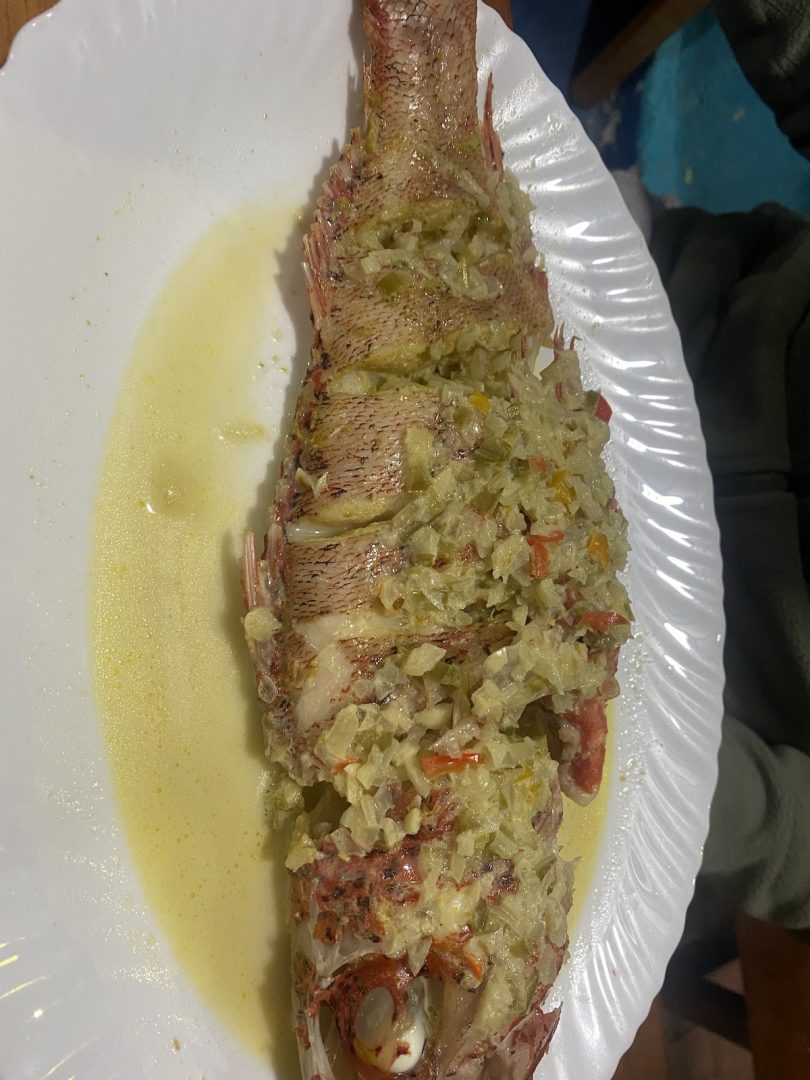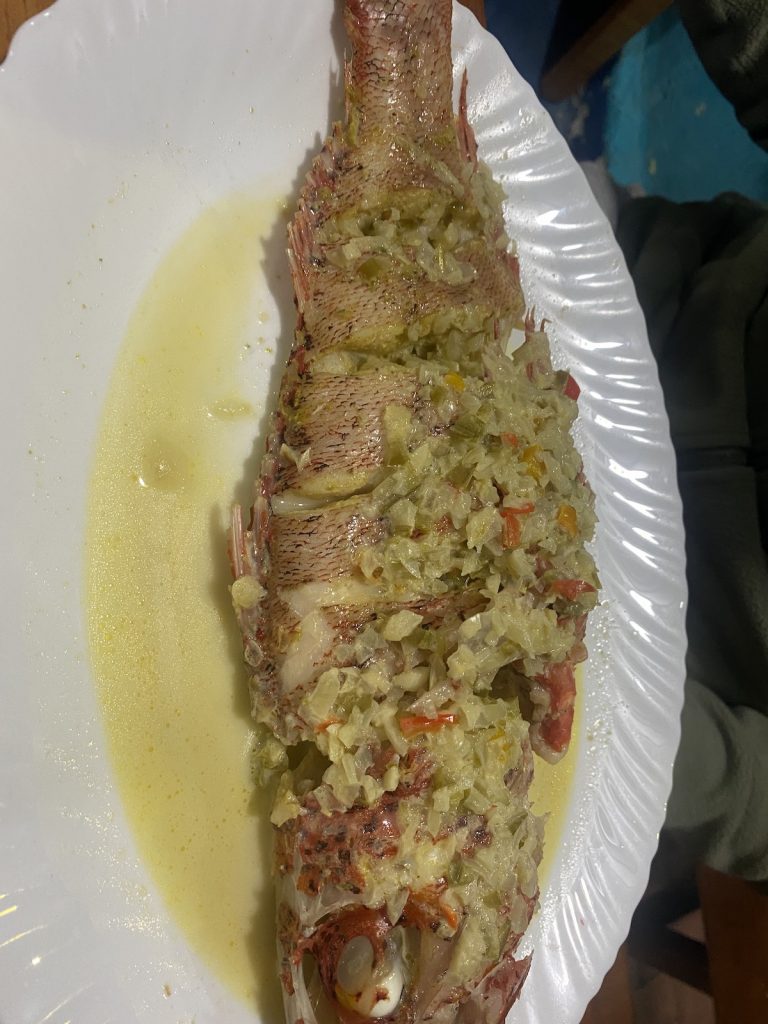 We immediately fell in love with the avenue of kiosks and decided we would eat here every night.
Other Places to Dine and Drink in Puerto Ayora
Anker
Anker's rotating menu includes a 5-course tasting menu that highlights the islands' many ecosystems. Ingredients from the dry forest, the sea coral, the highlands, the fisherman's wharf, and the local harvest are used in the dishes.
La Cueva de Gus
The Angermeyer Waterfront Inn's La Cueva de Gus is a terrific spot to enjoy the islands while eating delicious meals. The restaurant is another excellent choice, with a stunning view of Academy Bay. Lobster pizza, sushi, ceviche, and a variety of meals incorporating fresh seafood and locally produced ingredients are on the menu.
Galapagos Deli
The Galapagos Deli can't be beaten for fresh bread, delicious breakfasts, deli sandwiches to go, brick oven pizza, specialties like fish and chips, and great ice cream. They also serve vegetarian alternatives for pasta, pizza, sandwiches, and salads.
Santa Cruz Brewery
Visit the two-story Santa Cruz Brewery, which overlooks Charles Darwin Avenue and offers Puerto Ayora pub food, artisan beer, a stunning view of the coast, and a variety of brew flavors. In fact, Puerto Ayora now has a plethora of craft beer bars, which is a welcome improvement to the town's nightlife.
1835 Coffee Lab
The greatest Galapagos coffee is unquestionably available at 1835 Coffee Lab. It's merely a little hole in the wall on Charles Darwin Avenue, but the innovative design adds an irresistible appeal to the place. The coffee is grown locally from their farm in the Santa Cruz mountains, and expert baristas are flown in from mainland Ecuador to prepare a delicious brew.
Bottom Line
Puerto Ayora has a lot to offer adventurous Galapagos tourists. Not only are there several visitor attractions to see, but there is also lively nightlife and some of the greatest shopping on the Galapagos Islands. So, if you have some spare time, Puerto Ayora is worth spending a free day or two.