Puerto Baquerizo Moreno is a charming coastal town on the island of San Cristobal that serves as the provincial capital of the Galapagos Province. It is one of the gateways to the remarkable biodiversity and natural wonders the Galapagos archipelago offers.
In this post, we will share why Puerto Baquerizo Moreno is a must-visit destination for anyone exploring the Galapagos Islands.
Attractions and Activities in Puerto Baquerizo Moreno
Once in Puerto Baquerizo Moreno, visitors have a wealth of exciting destinations and activities to explore:
La Loberia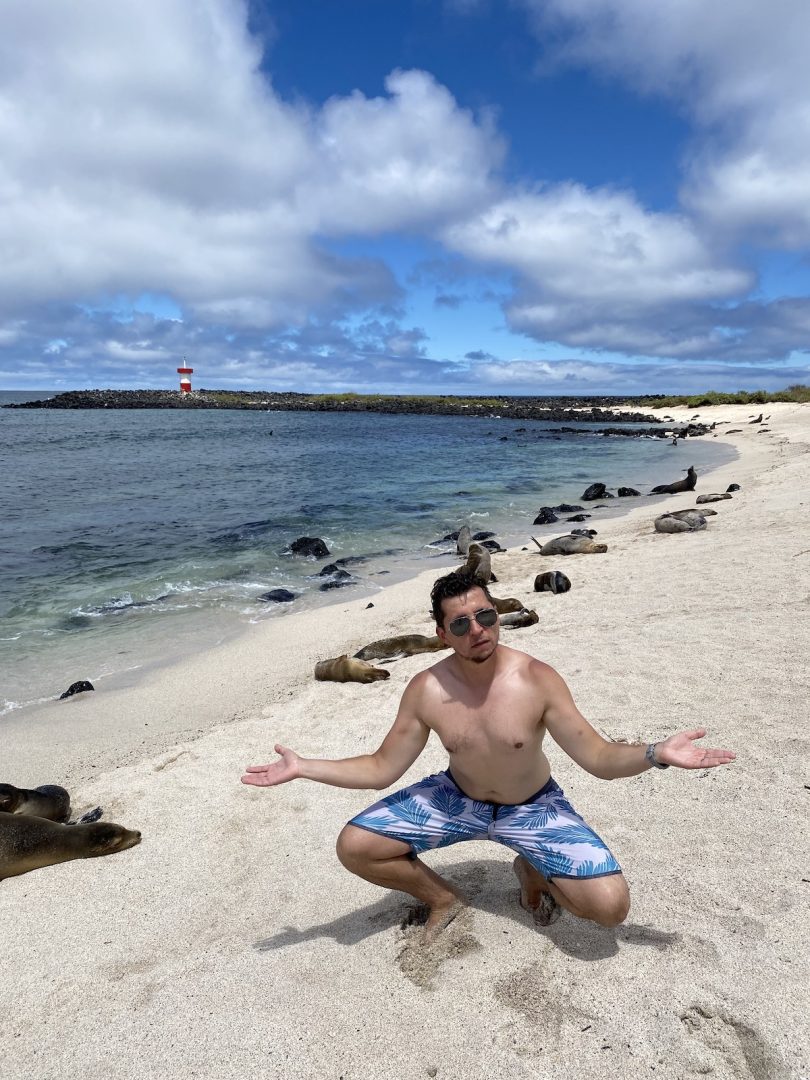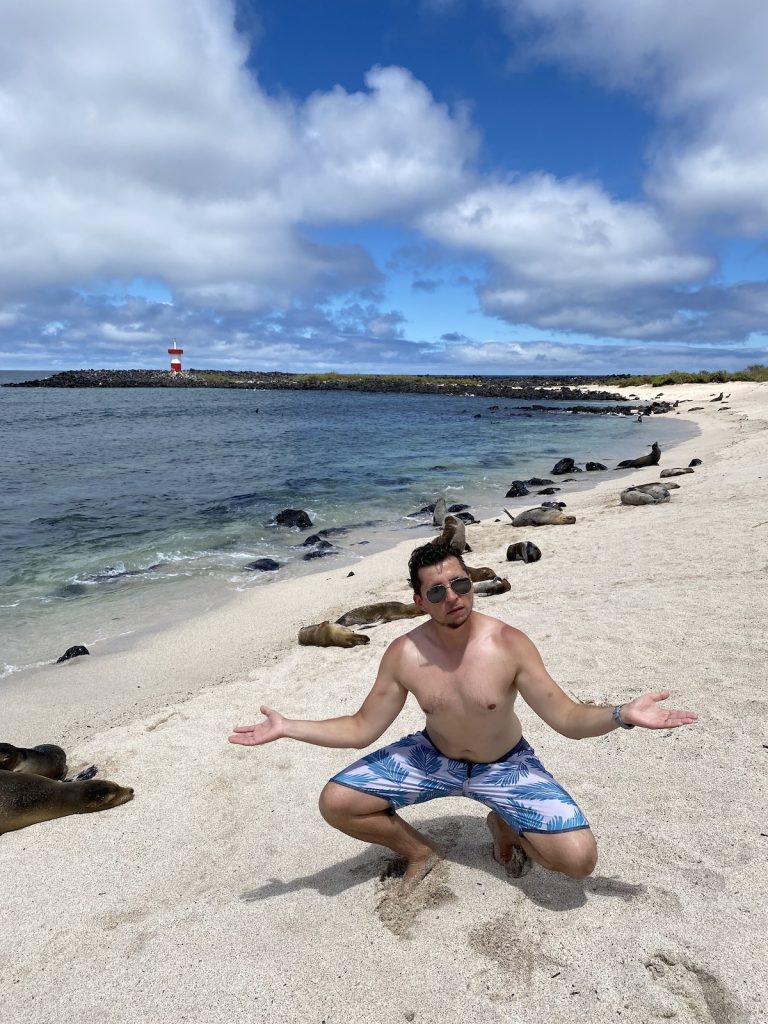 This beautiful beach is known for its sea lion colonies. You can snorkel with these playful creatures and enjoy the picturesque surroundings.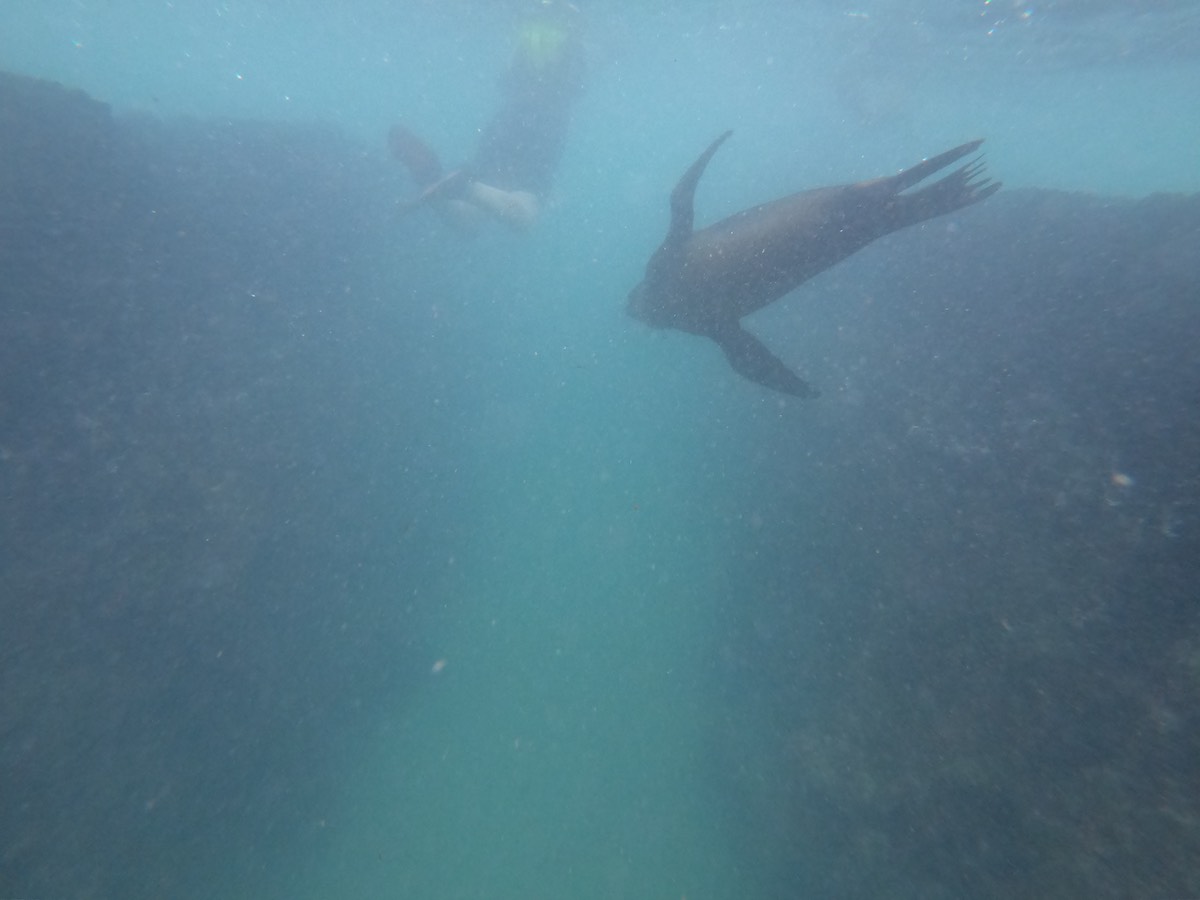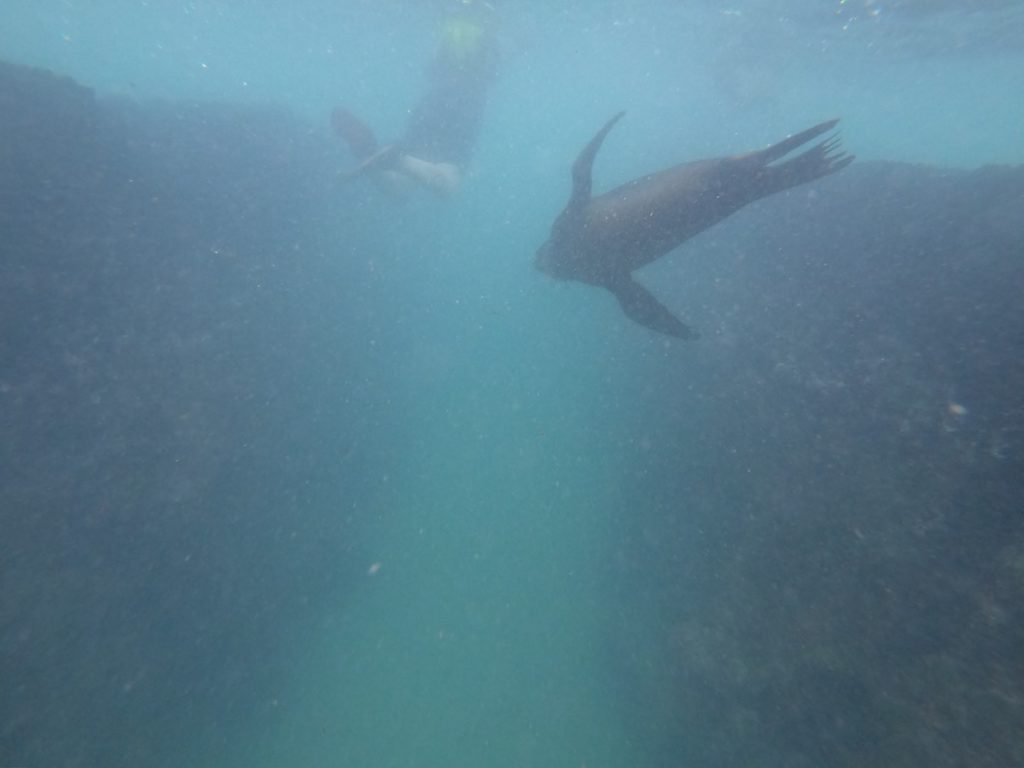 The scenic beauty of La Loberia, with its golden sands, dramatic cliffs, and the soothing sound of crashing waves, makes it a perfect place to relax, sunbathe, and enjoy a peaceful day in nature's embrace.
El Junco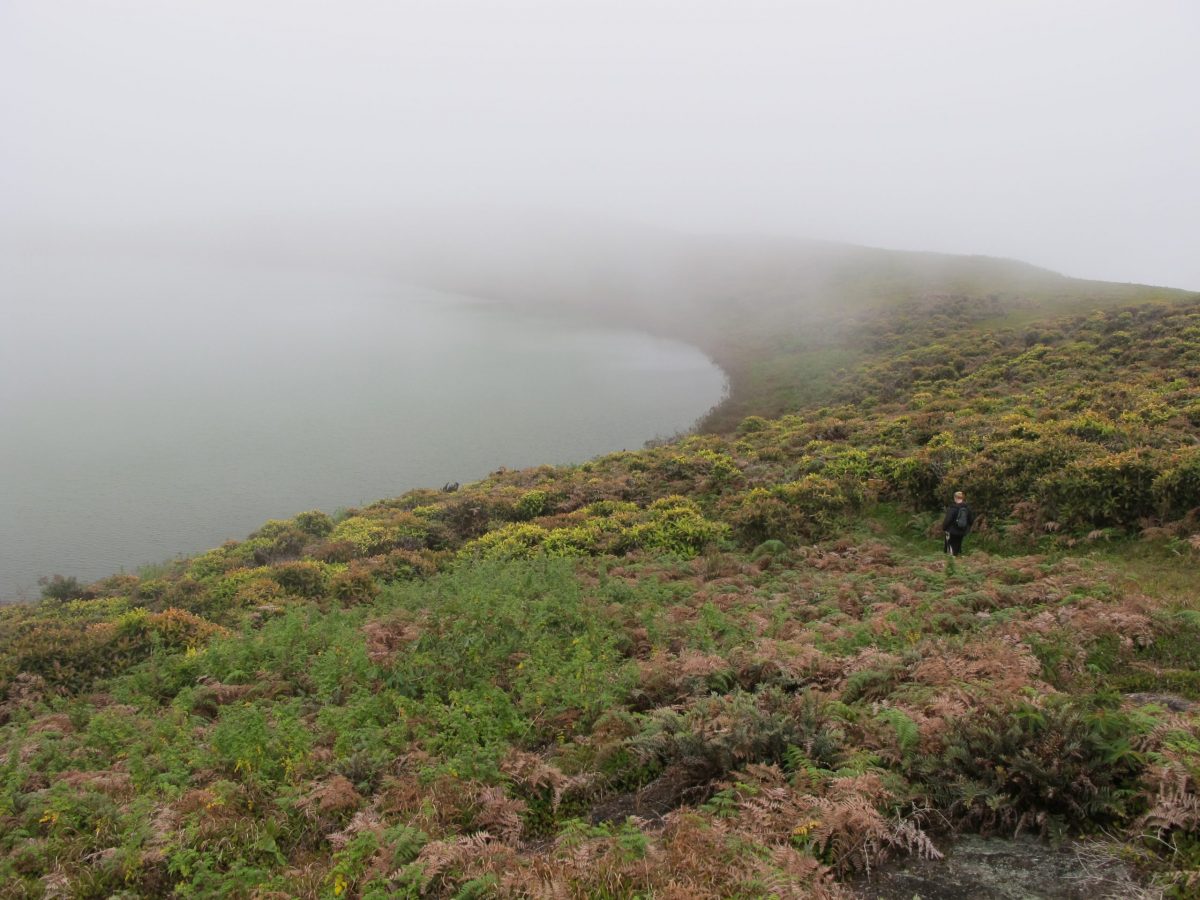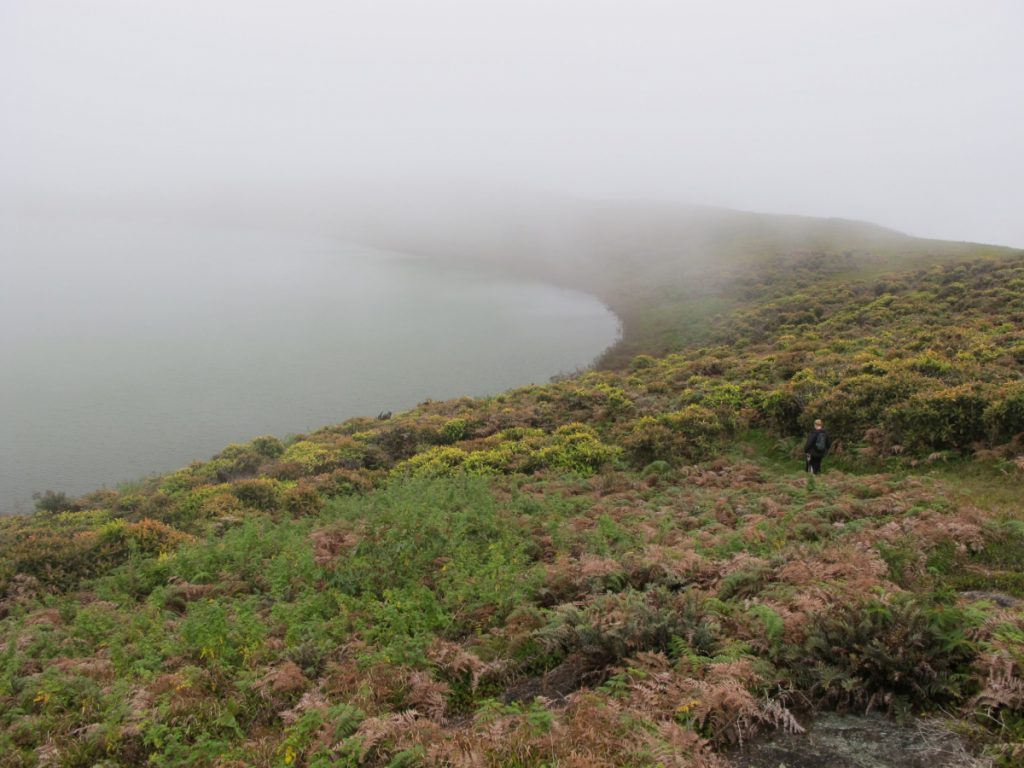 El Junco is a crater lake situated in the highlands of San Cristobal. This place is known as a birdwatcher's paradise. You can take a hike to the rim of the crater and marvel at the stunning views.
The lake attracts a variety of avian species, with frigatebirds, blue-footed boobies, and various waterfowls. Observing these graceful creatures as they soar above the crater or gracefully skim the lake's surface is a spectacle that highlights the Galapagos Islands' biodiversity and natural beauty. We were not lucky with the weather though.
Kicker Rock (Leon Dormido)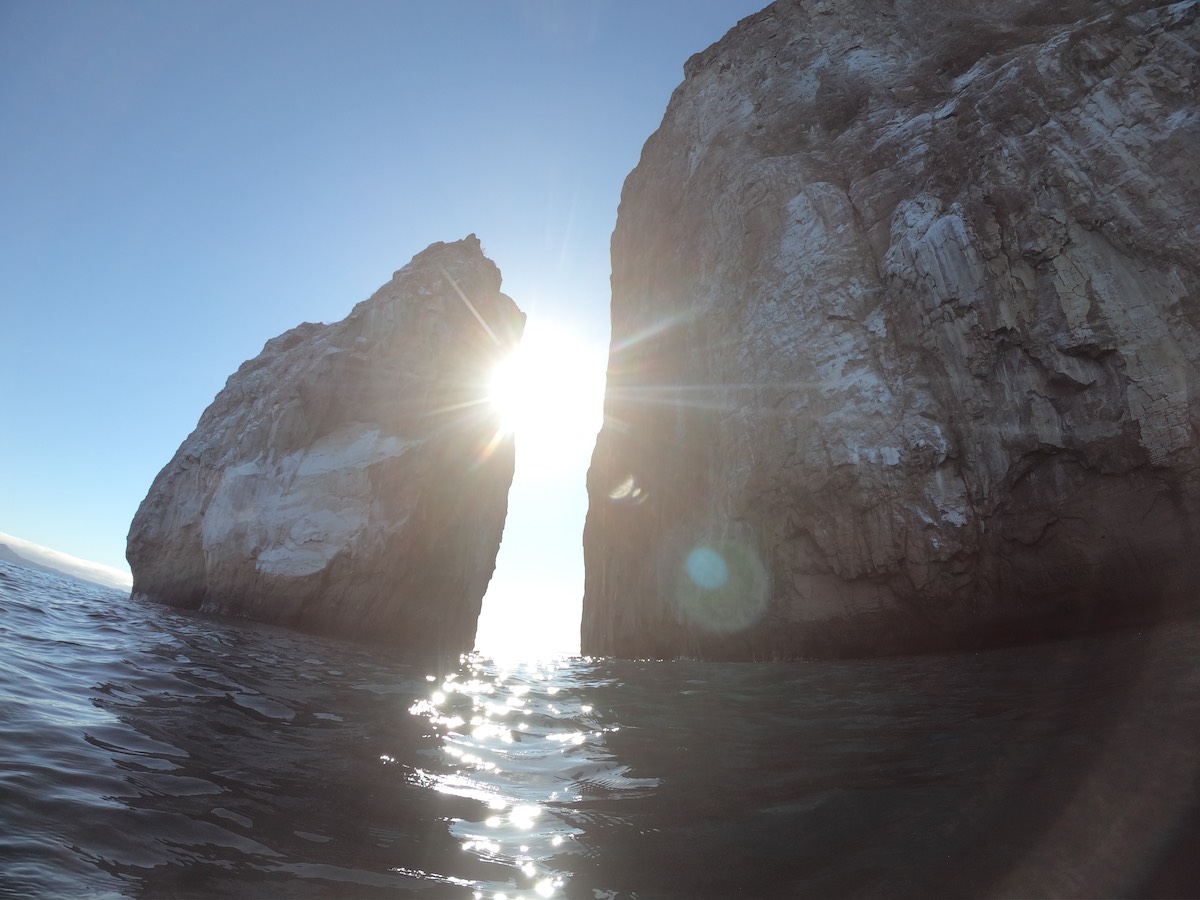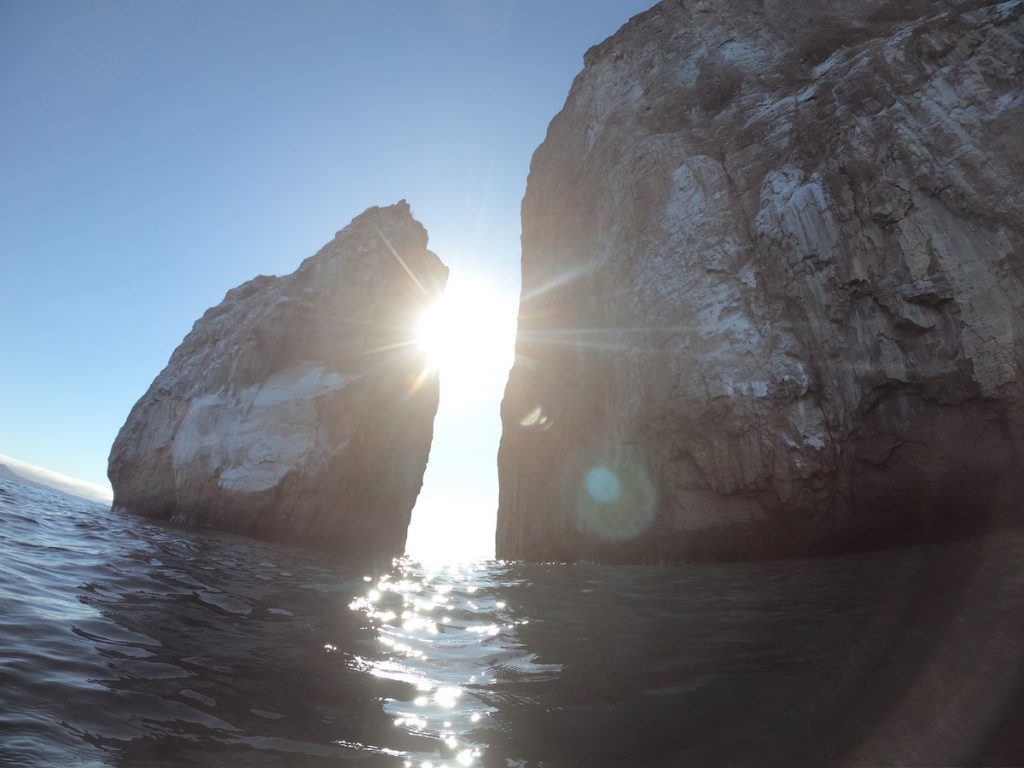 A popular spot for diving and snorkeling, Kicker Rock is a volcanic formation rising from the ocean.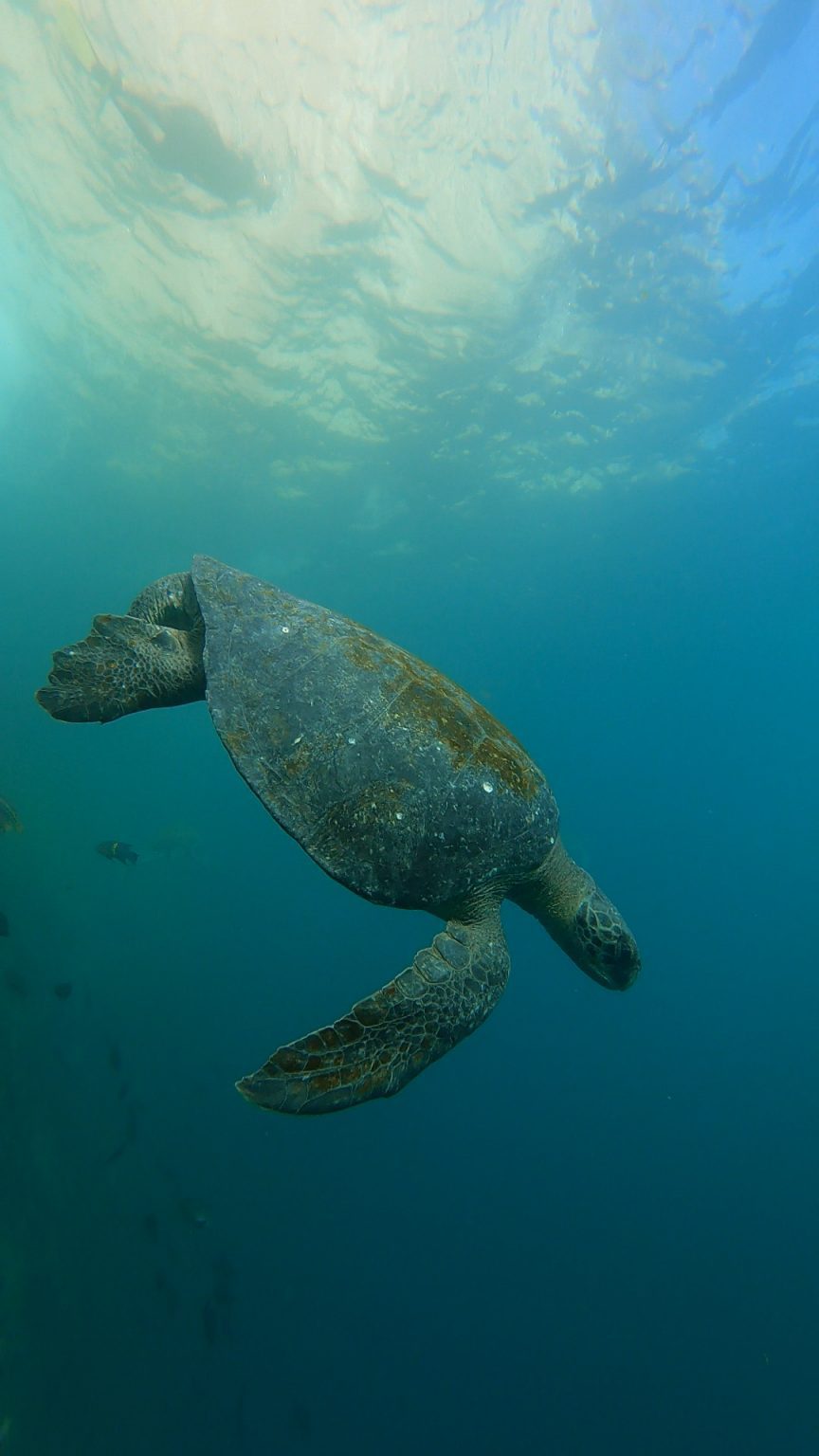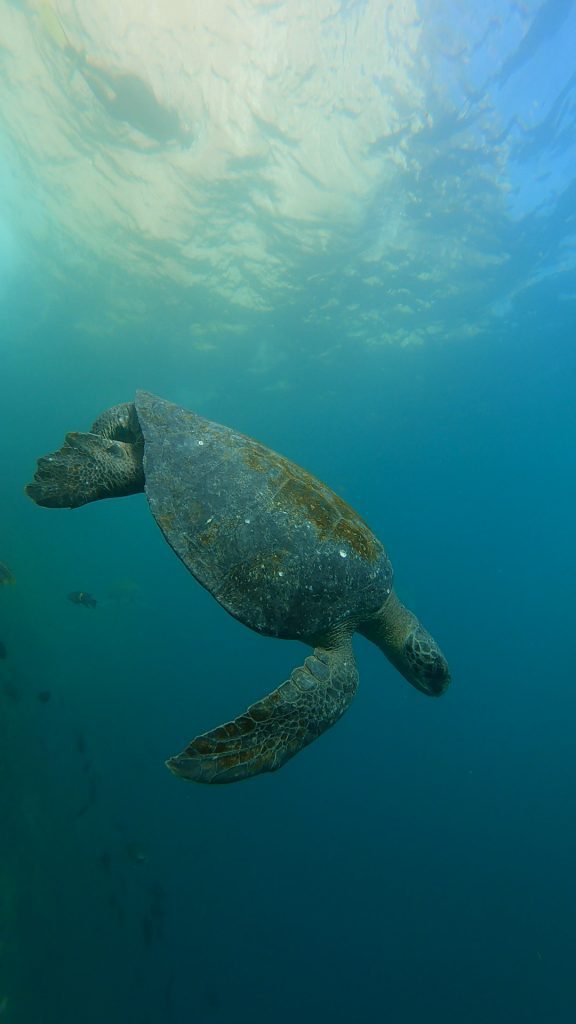 This iconic natural wonder is a must-visit for those seeking exhilarating underwater adventures and the chance to witness some of the Galapagos' most impressive marine life. It's home to various marine species, including sharks, rays, and sea turtles.
I would recommend visiting Kicker Rock as a part of the popular 360 tour on San Cristobal.
Cerro Tijeretas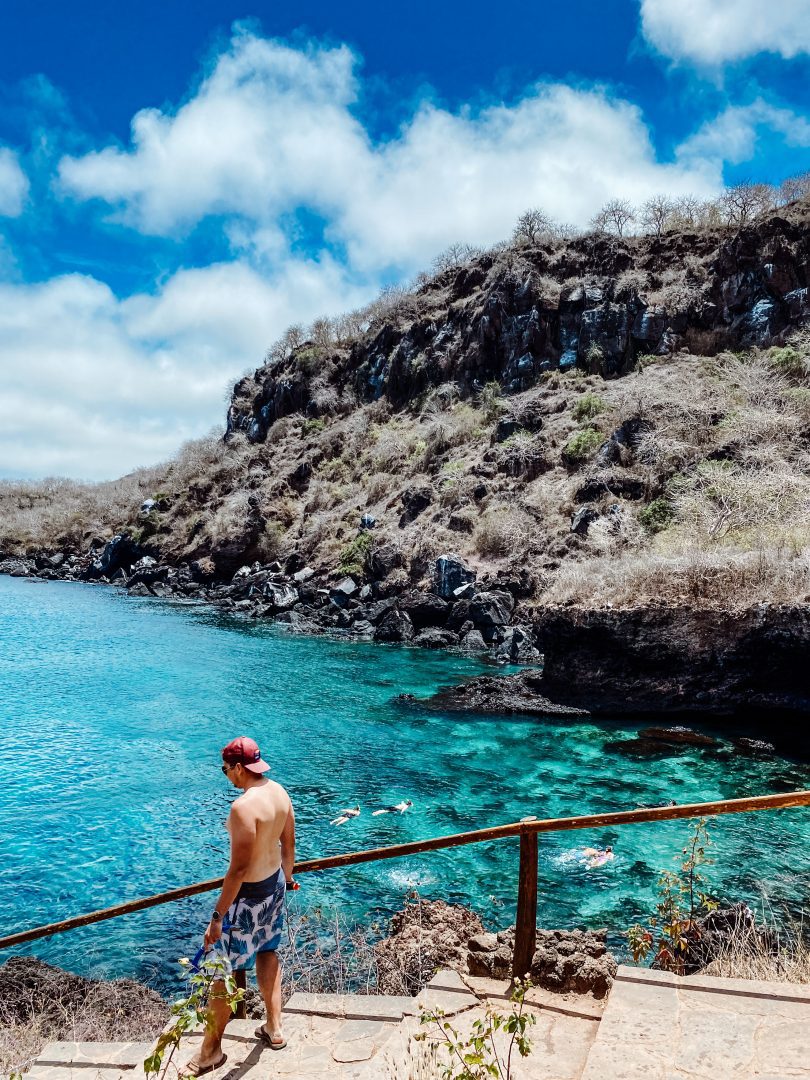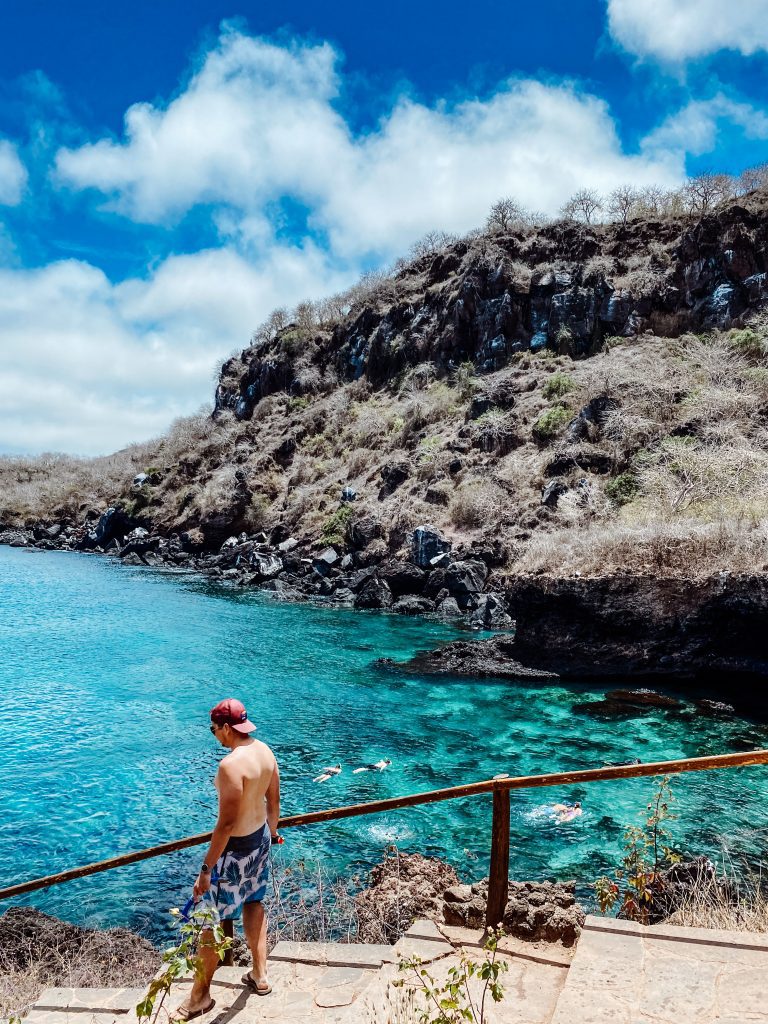 Cerro Tijeretas is only within walking distance from Port Baquerizo Moreno. It is called Tijeretas because frigates are common in this area. Frigates are locally called Tijeretas, hence the name of the place. 
This site offers fantastic hiking opportunities and a viewpoint overlooking Darwin Bay. It's also where you can find the statue of Charles Darwin as a commemoration of his visit to the Galapagos Islands.
Places to Eat in
Puerto Baquerizo Moreno
There is no problem looking for superb restaurants and cafes in Puerto Baquerizo Moreno, as the island is home to plenty of them. Some noteworthy places to eat in Puerto Baquerizo Moreno include the following:
El Descanso Marinero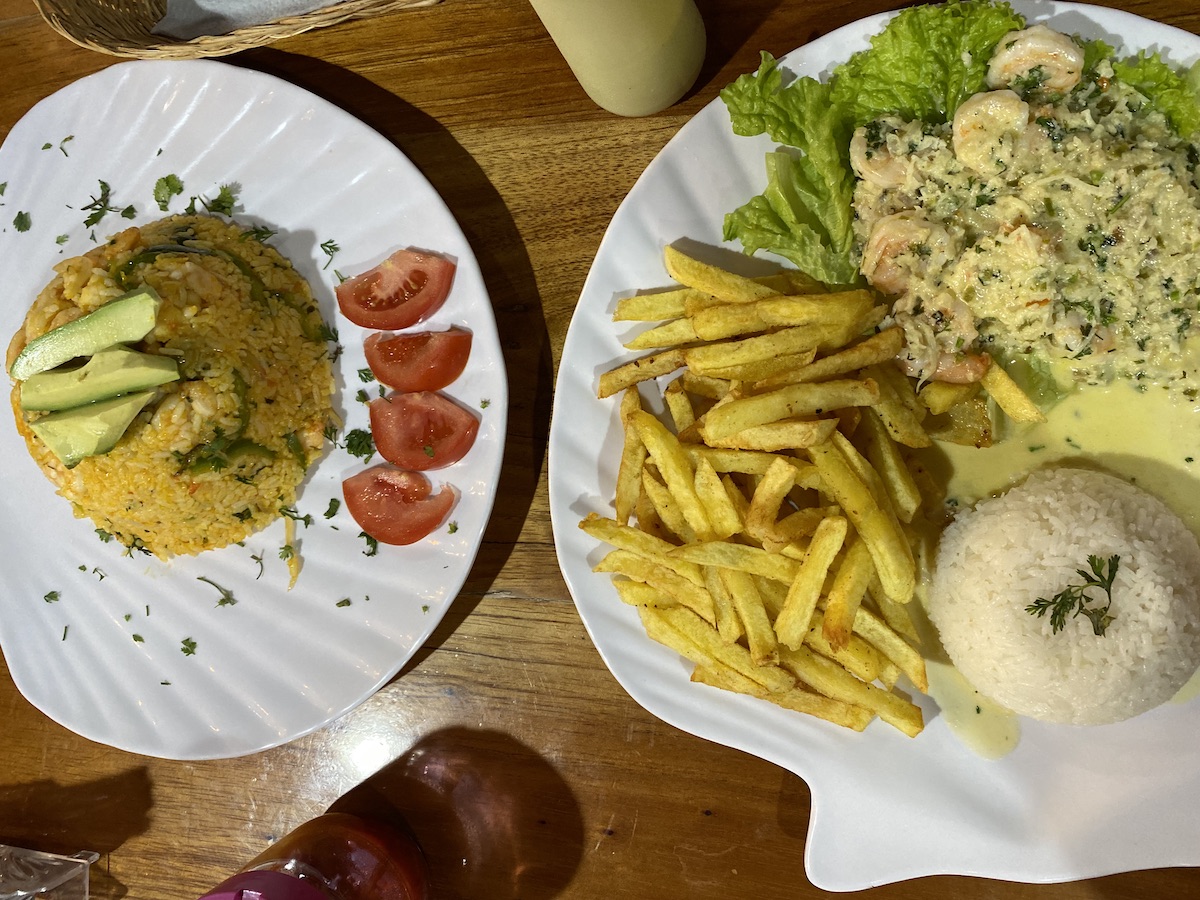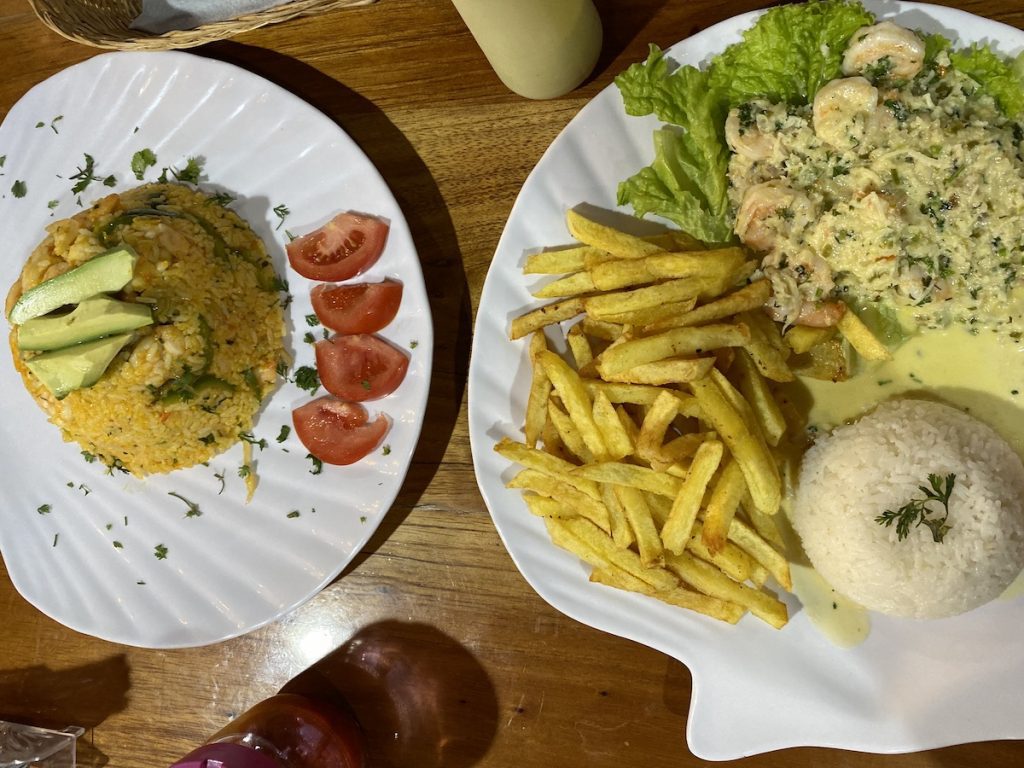 El Descanso Marinero has earned its reputation as a seafood lover's paradise. This restaurant offers fresh catches of the day and traditional Ecuadorian dishes. Whether it's succulent grilled fish, tender calamari, or mouthwatering ceviche, each bite is a wonderful delight to your tastebuds.
Midori Sushi Pub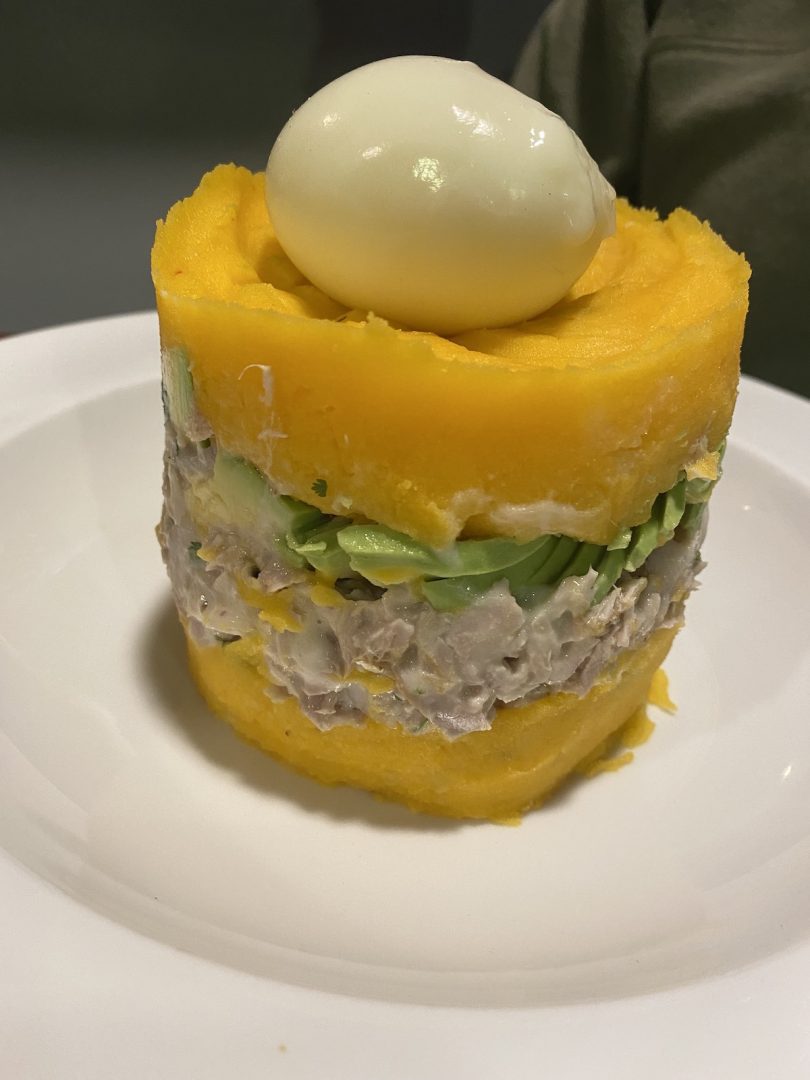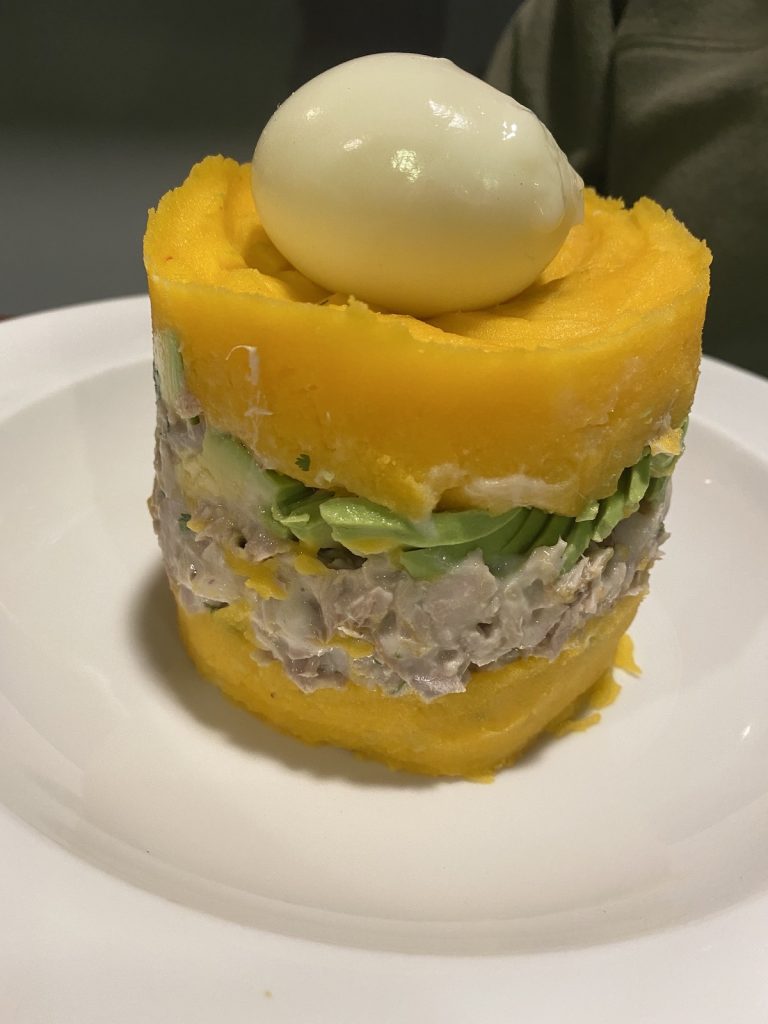 Midori Sushi Pub is famous in Galapagos for its amazing sushi and other high-quality dishes that showcase the bounty of the Galapagos waters. The restaurants provide a welcoming and cozy atmosphere, making them ideal settings for dinners and gatherings with friends and family. 
Muyu Galapagos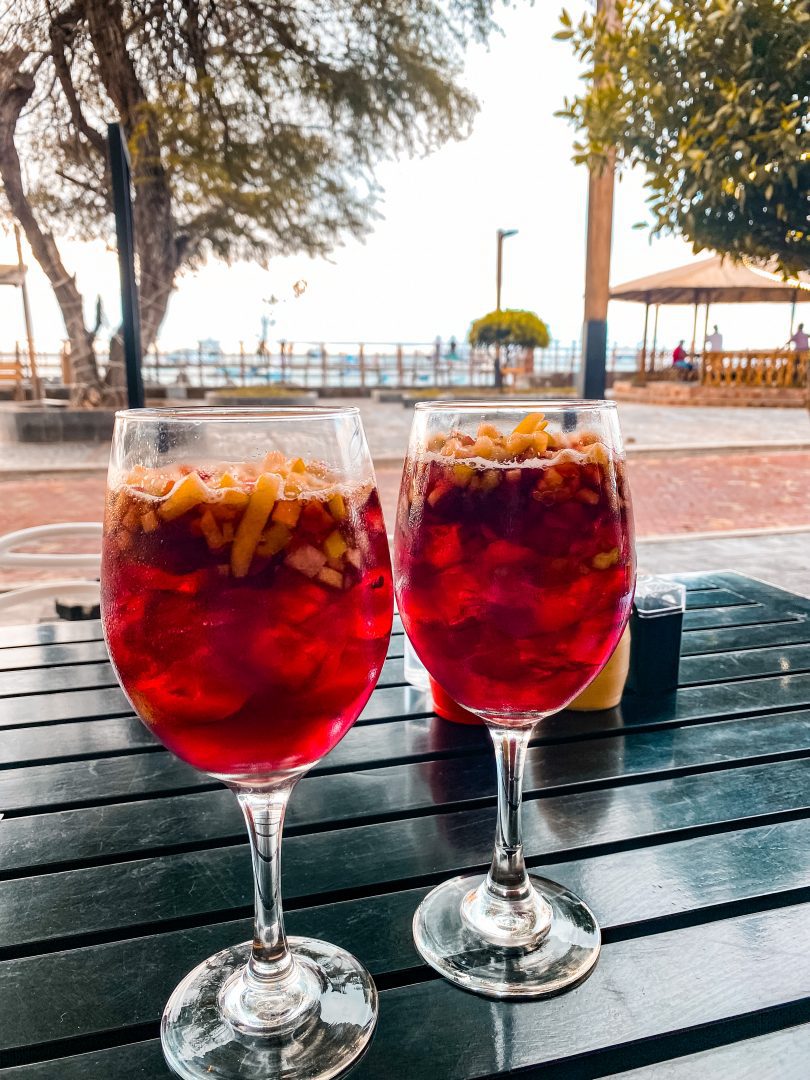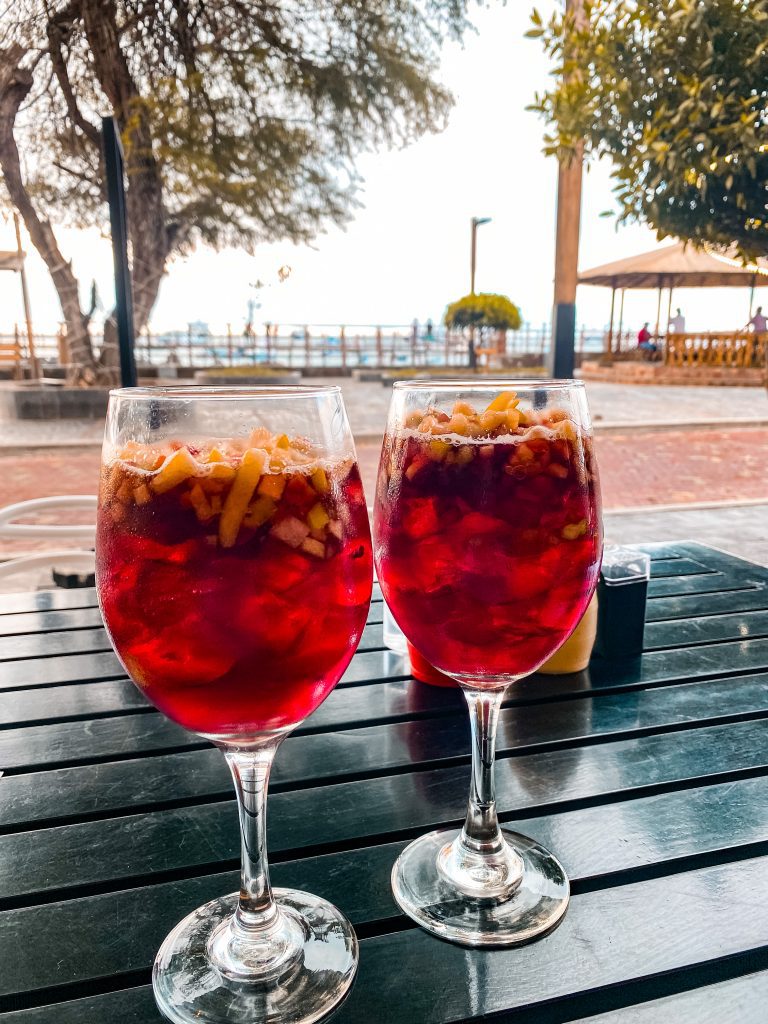 This upscale restaurant attracts visitors seeking fantastic food, impeccable service, and an ambiance that captures the essence of the Galapagos.
Dishes are meticulously prepared, showcasing a fusion of international flavors. The cocktails are creative and expertly crafted, which adds delight to the dining experience.
While Muyu is acknowledged as a pricier dining option in the Galapagos, it is definitely worth every penny. 
How to Get to Puerto Baquerizo Moreno
Travelers can reach Puerto Baquerizo Moreno in several ways:
By Flight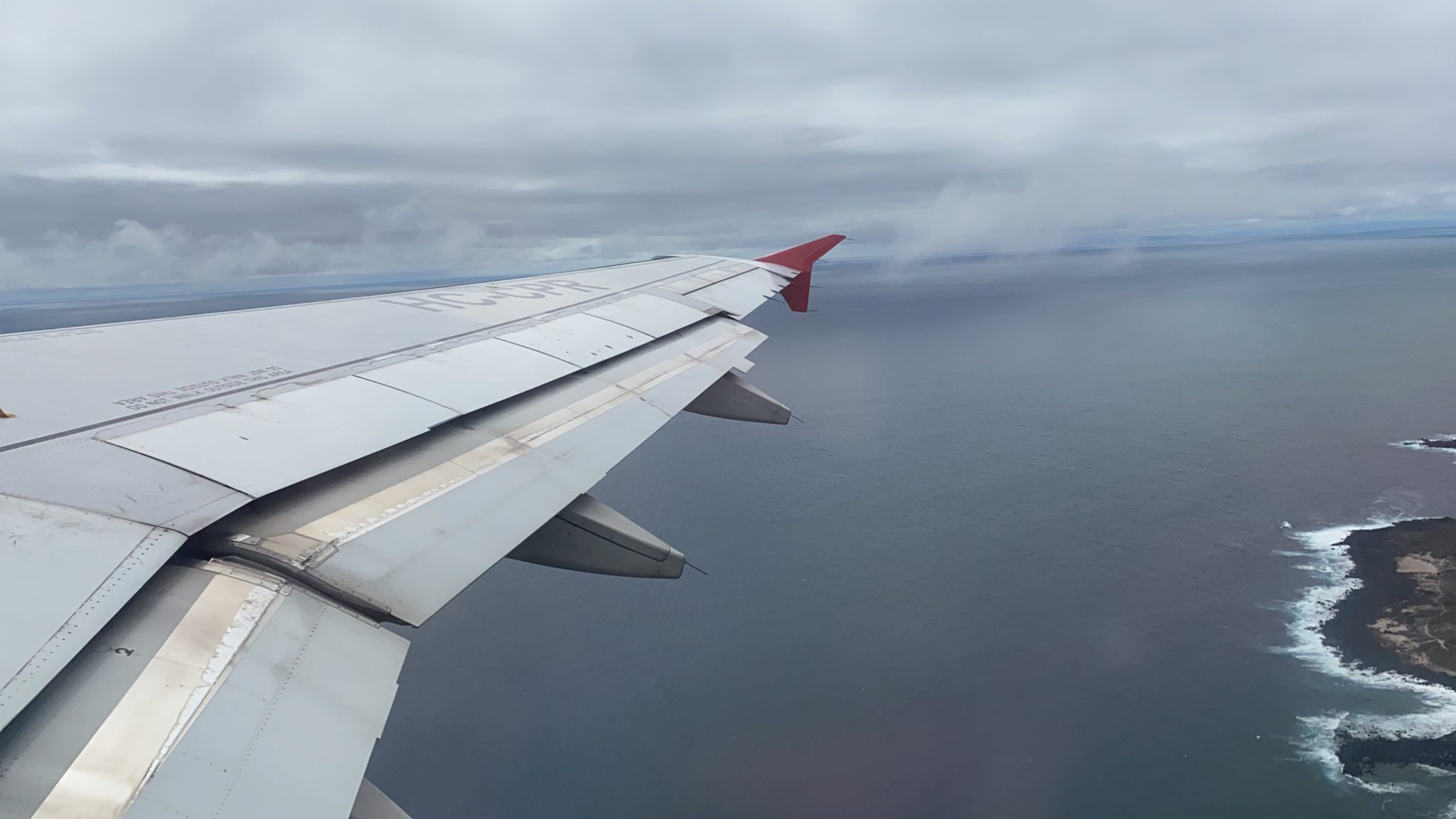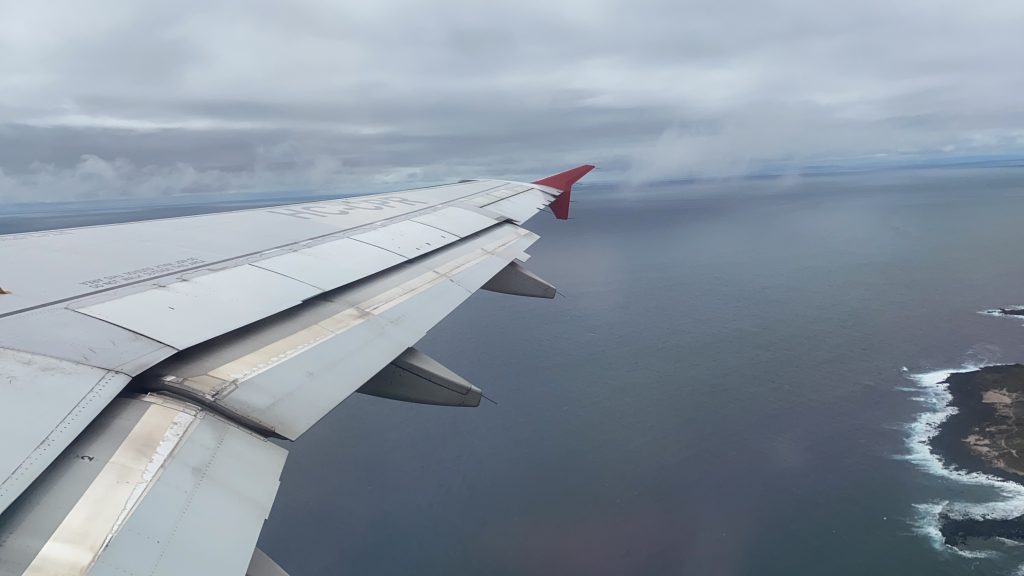 The most common and quickest way to reach San Cristobal is by taking a flight from Quito or Guayaquil to San Cristobal Airport (SCY). From the airport, Puerto Baquerizo Moreno is only a short drive. You can take a taxi to take you there. 
By Ferry
If you are already in Santa Cruz Island, ferries are available from Puerto Ayora. The ferry ride is roughly two hours, so you should be prepared if you are prone to motion sickness. Nonetheless, taking the ferry to San Cristobal Island will give you a chance to spot marine life along the way.
Conclusion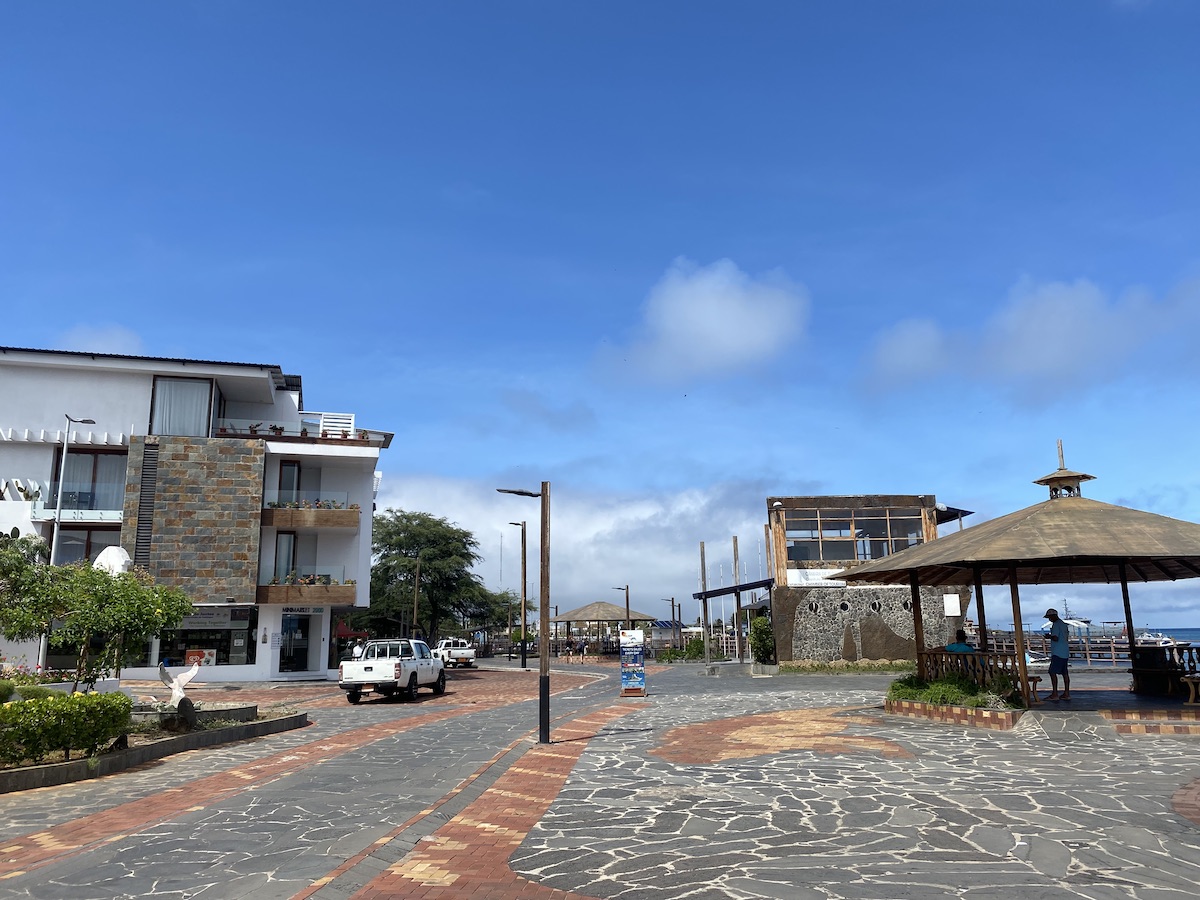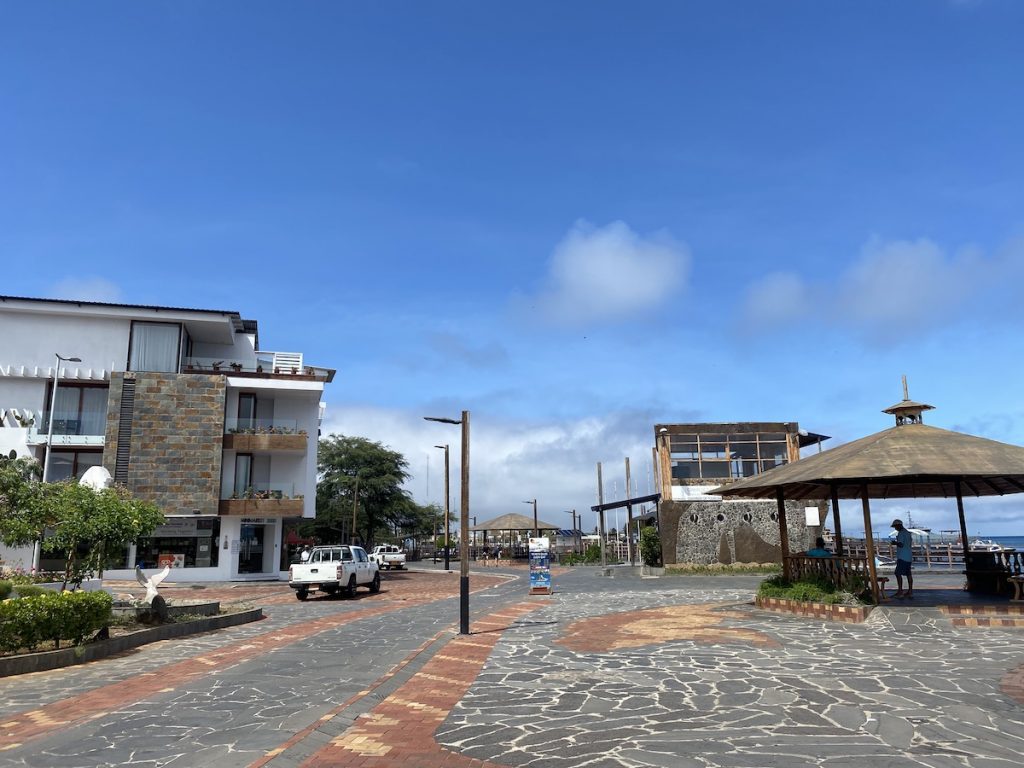 Puerto Baquerizo Moreno, San Cristobal Island, is an enticing place with its surrounding natural beauty, diversified wildlife, and delectable culinary scene. The town indeed welcomes visitors to embark on an adventure unlike any other.
From the pristine beaches of La Loberia, where you can frolic with sea lions, to the captivating heights of El Junco and the underwater marvels at Kicker Rock, the island offers a bounty of natural beauty. And don't forget the marvelous views with the frigate birds at Cerro Tijeretas.
Galapagos promises an unforgettable experience for travelers seeking adventure and relaxation in this unique paradise. Remember to include the destinations mentioned on your itinerary, and enjoy your Galapagos trip as we did!