August is peak season in the Galapagos Islands because of the following reasons:
This month is ideal for whale viewing, and other marine animals such as dolphins and inquisitive sea lions are also active. Galápagos hawks, gigantic tortoises, and lava lizards all make an appearance.
Book ahead of time, especially for cruises, and popular tours like Bartolome Island and bring warm clothing because nights may be cool and windy.
Continue reading to discover why August is one of the greatest months to visit the Galapagos Islands.
Galapagos in August: A Quick Glance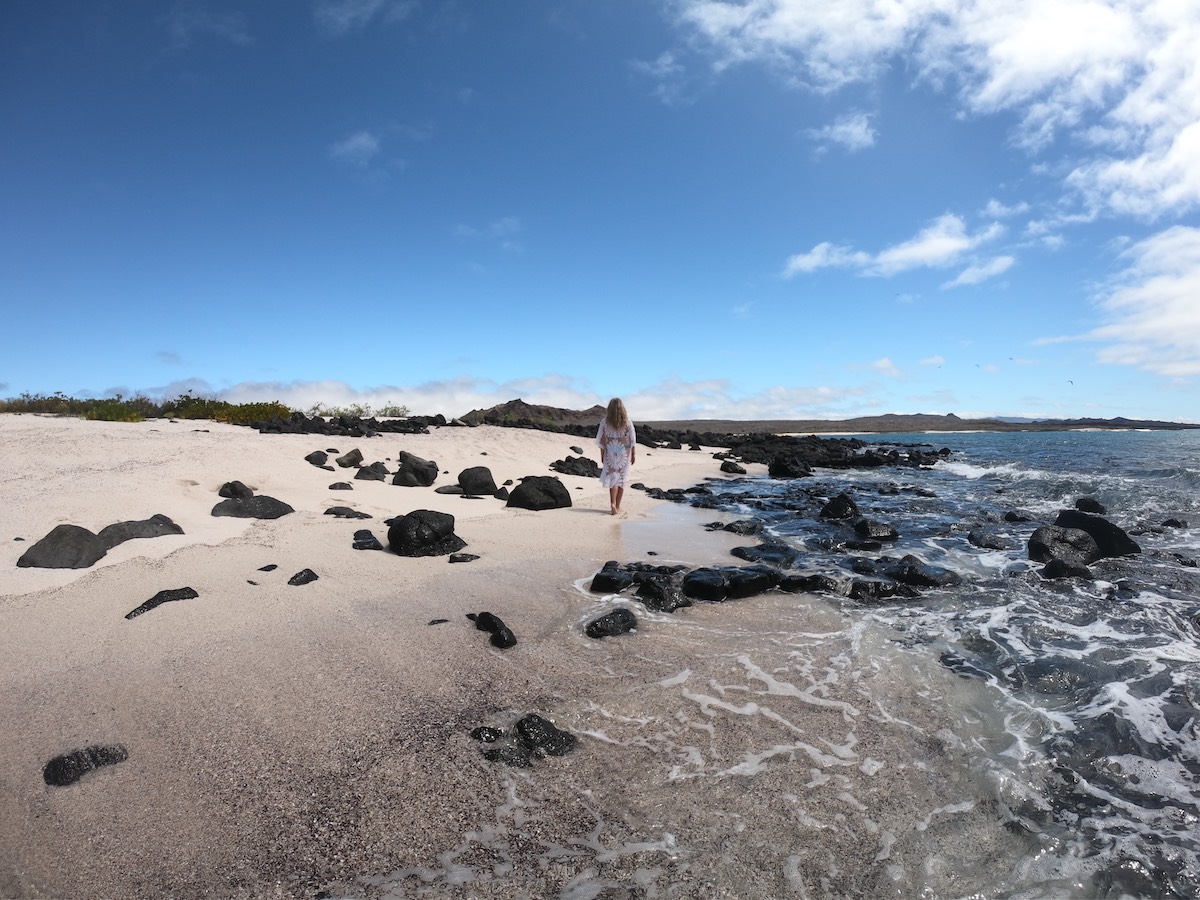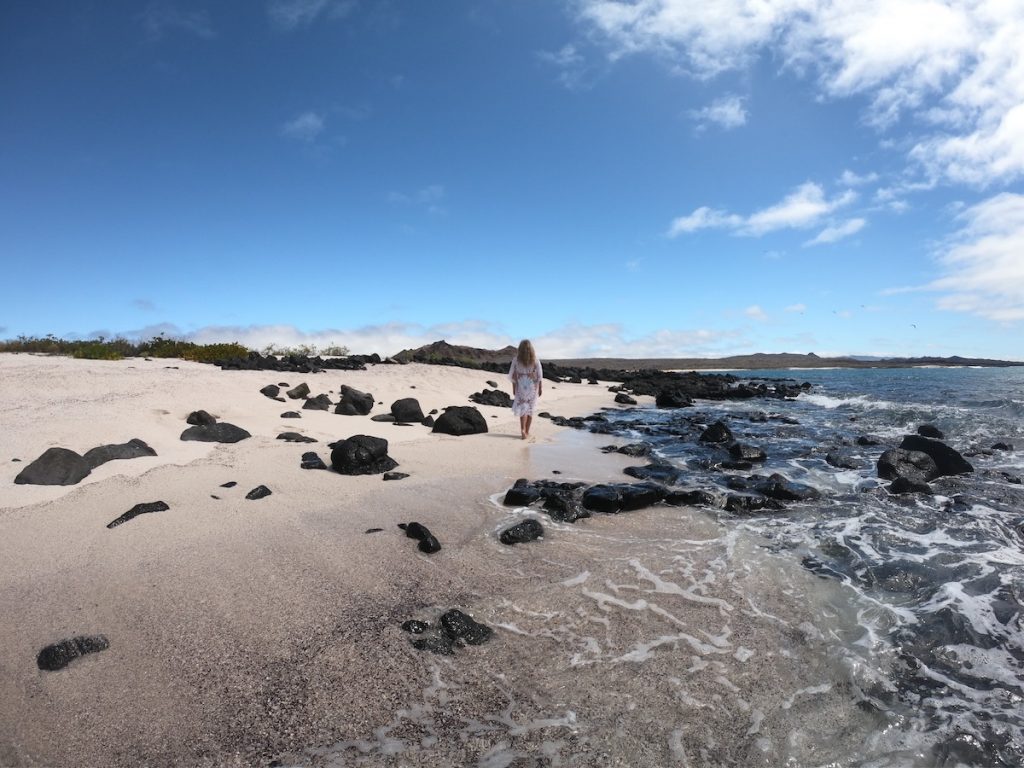 Air temperature: 19-24°C / 66-75°F

Sea temperature: 20-21.5°C / 70-71°F

Average rainfall: 0.6cm / 0.25in
The skies can be either sunny or cloudy. Winds in the Galapagos Islands might get stronger in August. This may result in rougher waters than during other times of the year.
Galapagos in August: Wildlife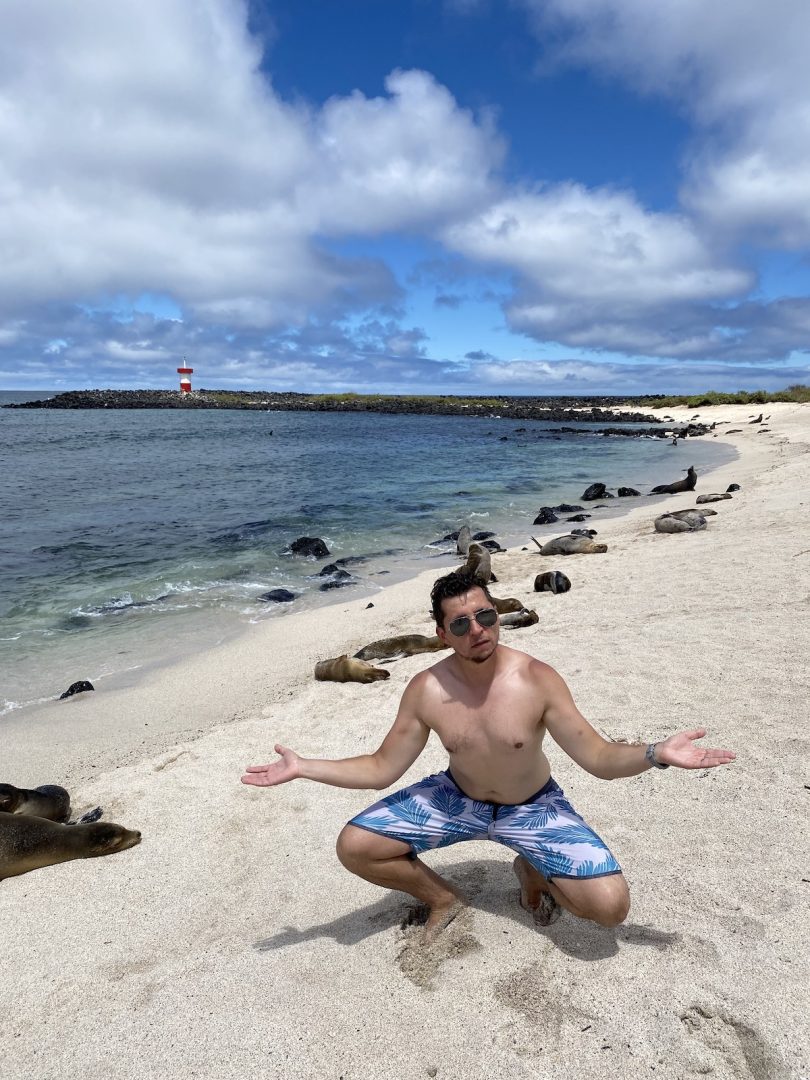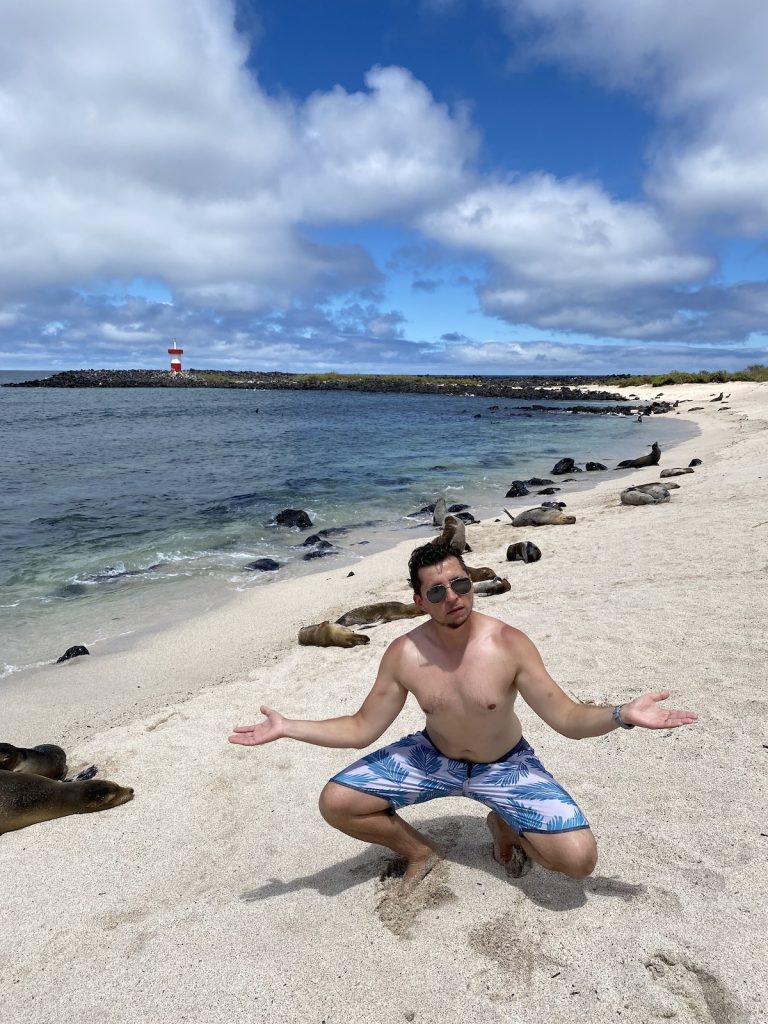 August is a busy time for Galapagos wildlife. California sea lions give birth in the Galapagos Islands in August. During this month, be extra cautious around sea lions since parents will be nursing and males might be hostile when guarding the nurseries.
During this time, the Galapagos fur seals are also giving birth. However, because they favor regions with greater shade and rockier terrain, they are less likely to be noticed than sea lions.
The Galapagos giant tortoises are also highly active in August. On Santa Cruz Island, they lay eggs throughout this month.
The Galapagos bird population is also rather busy in August. This month is very exciting since the waved albatross is nesting. North Seymour Island would be the place to visit for bird watching.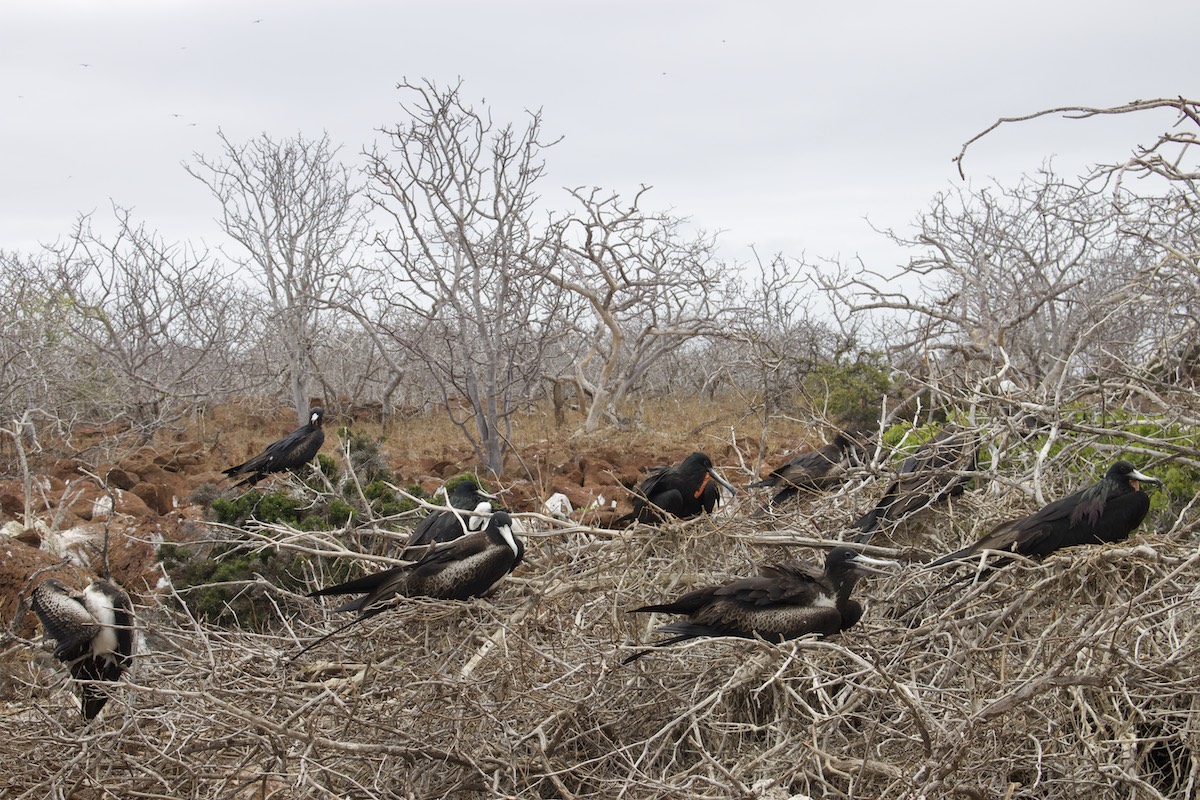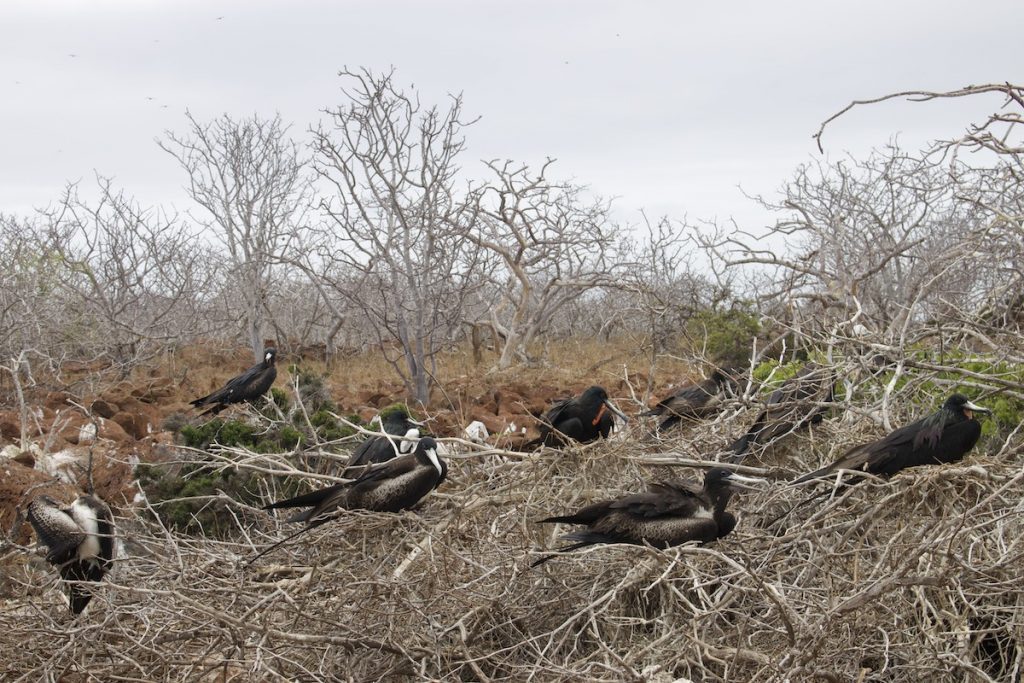 Galapagos in August: Tourist Crowds
August is popular with families because many schools are still on summer vacation, although it is not as packed as July. Because demand for flights and accommodations is strong, traveling throughout the month is more expensive.
Cruises are still popular, and it is a good idea to secure your space early, especially if you are traveling with family. Consider reserving any land-based excursion as well, as they sell out quickly as well.
Galapagos in August: Weather
In August, the Galápagos Islands are at their coldest, with temperatures averaging about 70 degrees Fahrenheit. The water temperature is at its coolest of the year, ranging from about 68-70°F. August brings stronger winds, so avoid boat trips if you feel seasick easily. Aside from that, August is a lovely month to visit the Galápagos Islands, with plenty of opportunities for wildlife viewing and activities for all types of visitors.
Galapagos in August: Activities
Island hopping and cruises are popular Galapagos activities in August. One of the highlights of August is dolphin and whale viewing, and the Galápagos Islands are loaded with snorkeling and swimming chances with wonderful animals like sea lions. It is also an excellent month for strolling around the various islands and seeing the giant tortoises, as well as observing the numerous Galápagos hawks that emerge. We highly recommend taking a Pinzon Island tour for the amazing snorkeling experience. 
Visit Las Tintoreras on Isabela Island, just south of Puerto Villamil. Snorkeling with sea lions, turtles, rays, and beautiful fish is possible here. On your journey there, you're likely to see several boobies and penguins.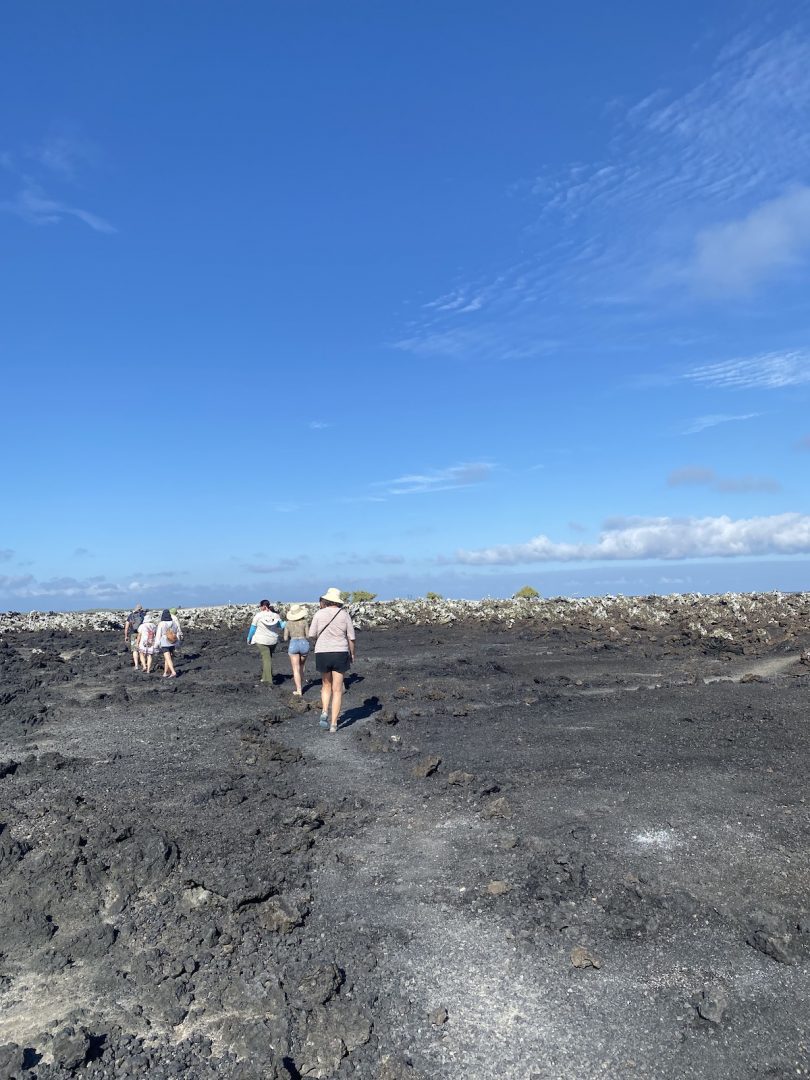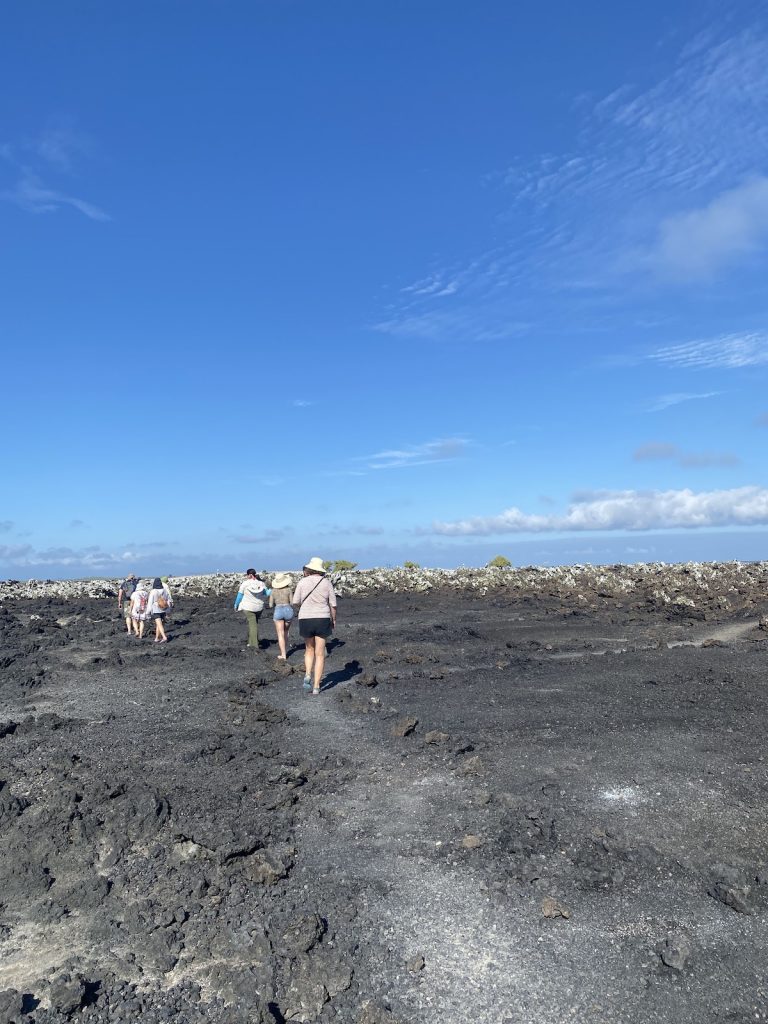 Visitors to the Galapagos Islands can participate in the same activities as in any other month. Because of the milder temperature, hiking and walks should be more comfortable. However, if you prefer sunbathing, you should be aware that ideal days of hot, sunny weather are not always assured.
Bottom Line
August is a fantastic month to visit the Galapagos Islands. There is plenty of animal activity both on land and on the water. It's the best month to spot Galapagos whales and keep an eye out for dolphins.
To sum it all off, August is a fantastic time to visit, with no strong tropical sun or extreme humidity. The primary downside of visiting the Galapagos in August is that it is a popular month, so there will be more people and prices may be slightly higher.