September on the Galapagos Islands is ideal for experiencing the low season's peacefulness, reduced rates, and especially active wildlife.
During this month, the Galápagos fur seals come, sharing space with the adorable sea lions and their pups. Visit Isabela Island or San Cristobal Island to watch them mating, lounging on the sidewalks, and occupying space on the beaches.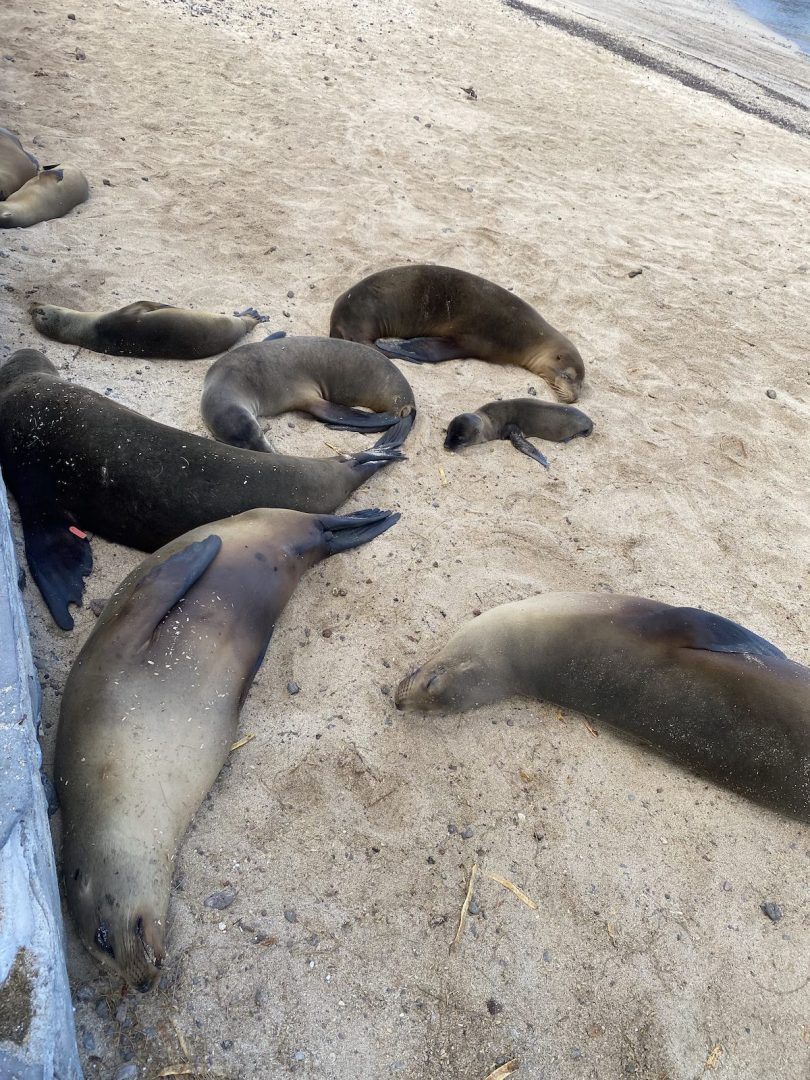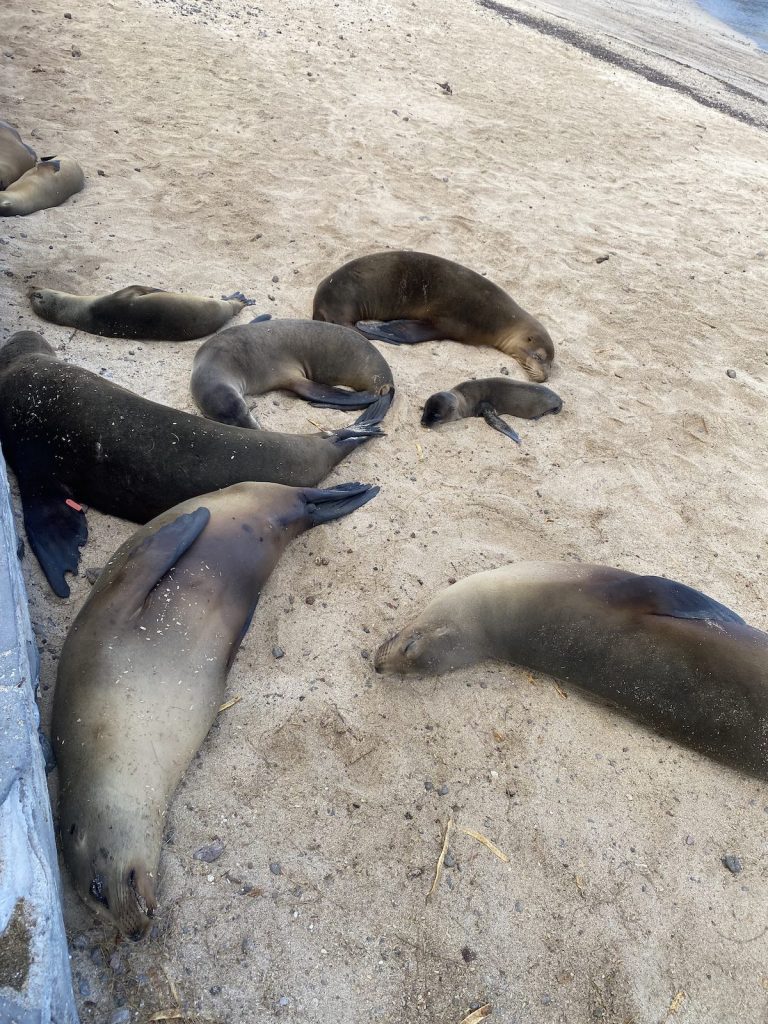 It is also penguin season and the last chance to witness humpback whales. Snorkel with penguins around Bartolóme Island and trek to Pinnacle Rock for stunning views of the sea. You can also spot penguins during the Los Tuneles tour or while snorkeling at Concha Perla at Isabella Island. 
Discover why September is a good month to visit the Galapagos.
Galapagos in September: A Quick Glance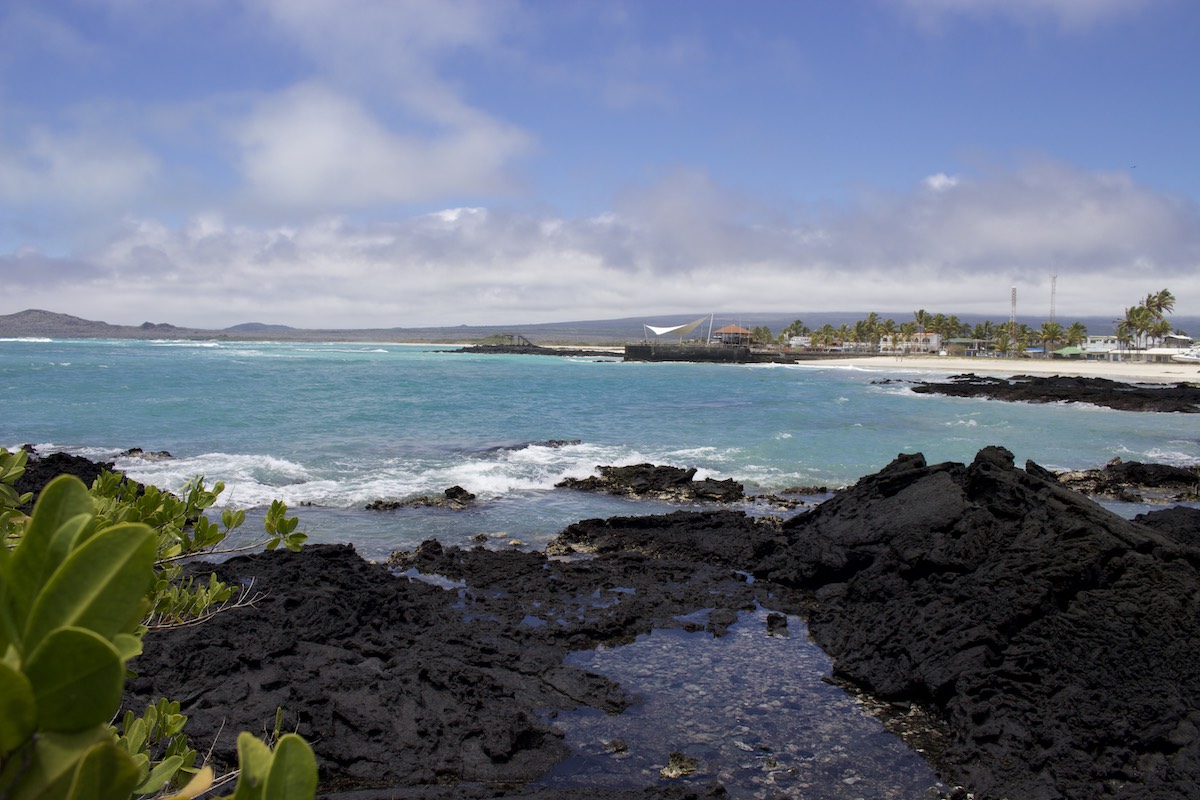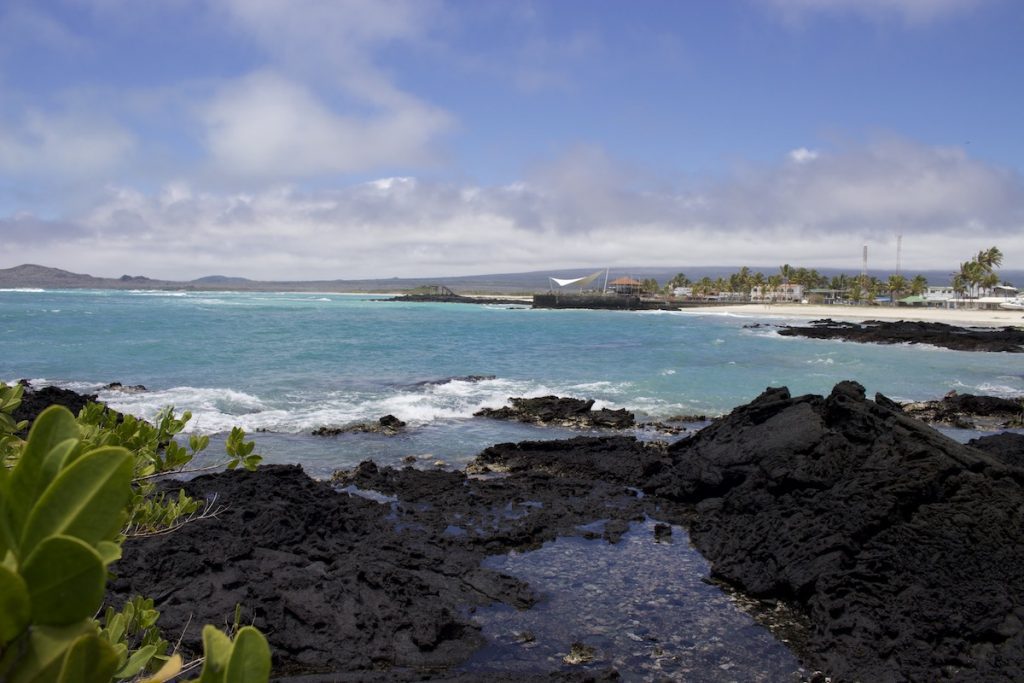 Air temperature: 18-21°C / 64-70°F

Sea temperature: 20-22°C / 70-72°F

Average rainfall: 1.3cm / 0.5in
The sky may be bright or overcast, and there could be a little drizzle every now and then, although September is one of the driest months. While the temperatures are milder, this may be lovely, and some people prefer it over the warmer, more humid weather that might occur during the rainy season.
Galapagos in September: Wildlife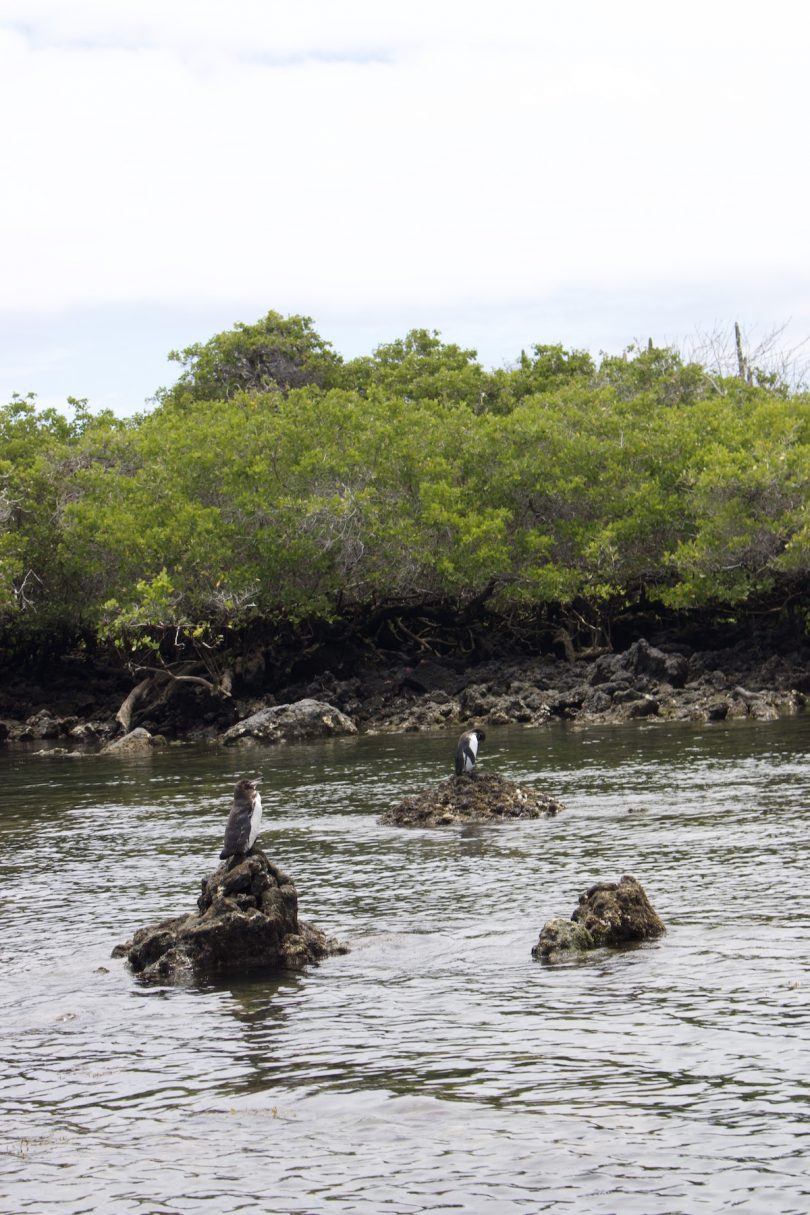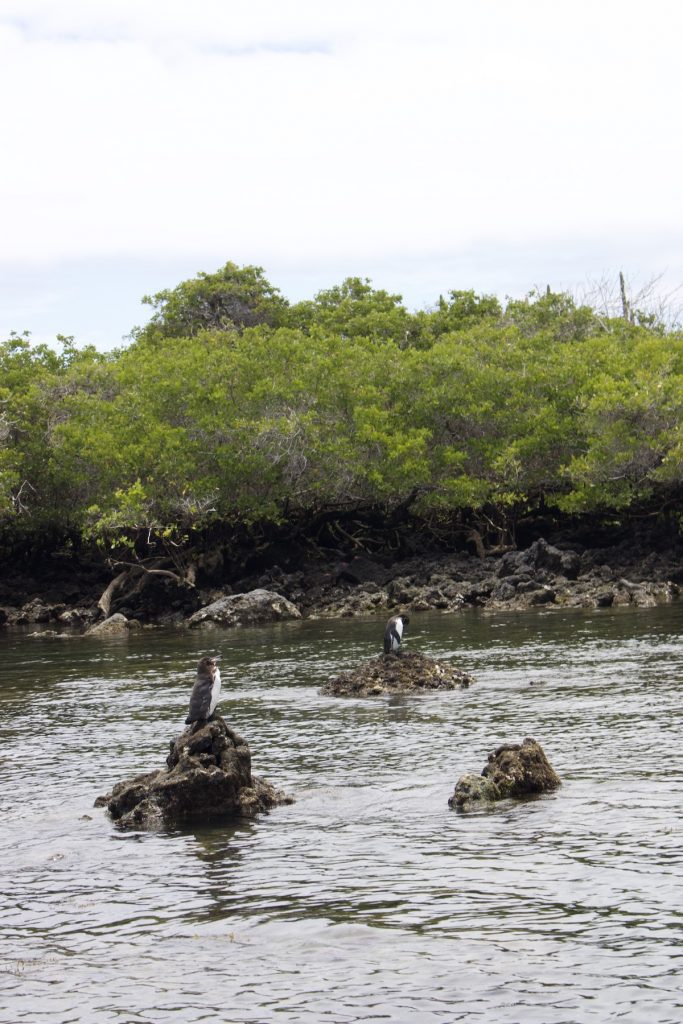 One of the wonderful things about visiting the Galapagos in September is that you have the highest possibility of sighting dolphins and whales throughout the islands. In fact, September is the final month of the year to witness humpback whales before they move back to cooler regions.
In September, the Galapagos penguin is also highly active. This is the month when you are most likely to observe a penguin when snorkeling since people frequently report seeing them under the water at this time. Bartolome offers several options for this. Swimming conditions are ideal for the Galapagos penguin during this time of year, which explains its high level of activity in September.
Other wildlife species that you may spot in Galapagos during September are:
Giant tortoises

Sea lions

Galapagos fur seals

Boobies

Waved albatross

Frigate birds

Other sea bird species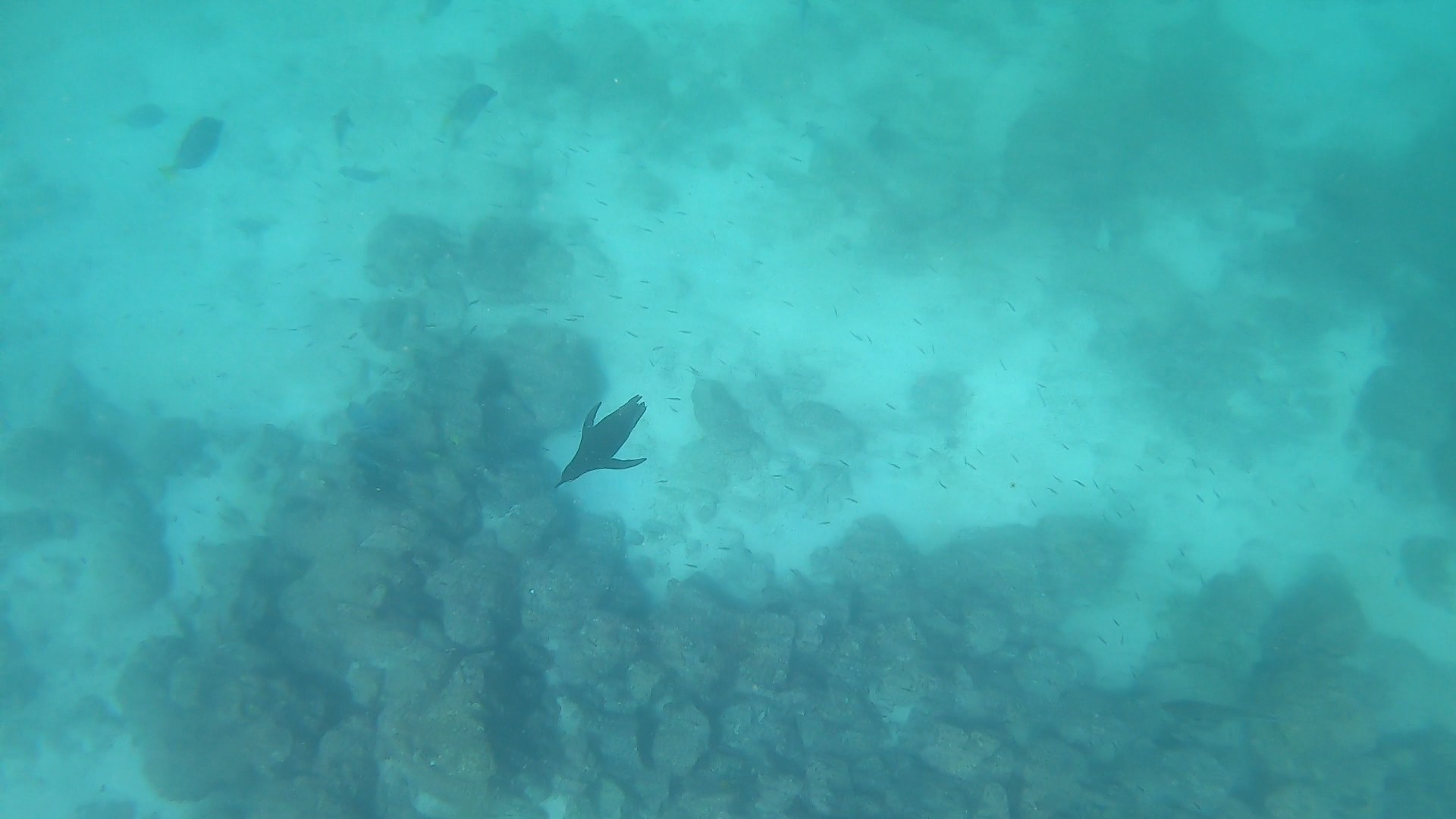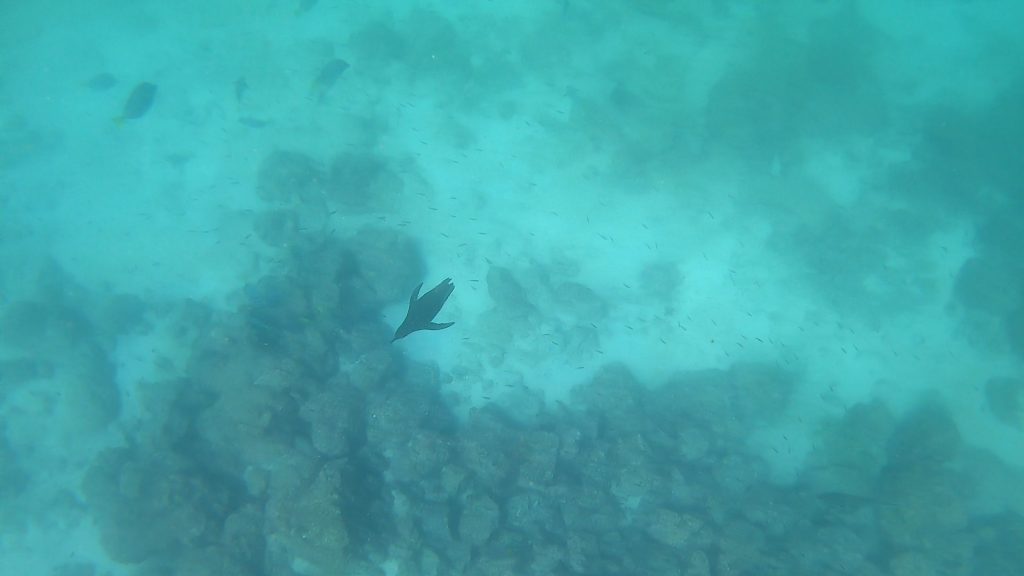 Predictably, the islands are lively in September with species large and tiny in transition. Giant tortoises on Santa Cruz make their way back from the shore to the island's verdant mountains. Male sea lions zealously guard their harems against threats as fur seals begin to breed and female sea lions give birth.
Galapagos in September: Tourist Crowds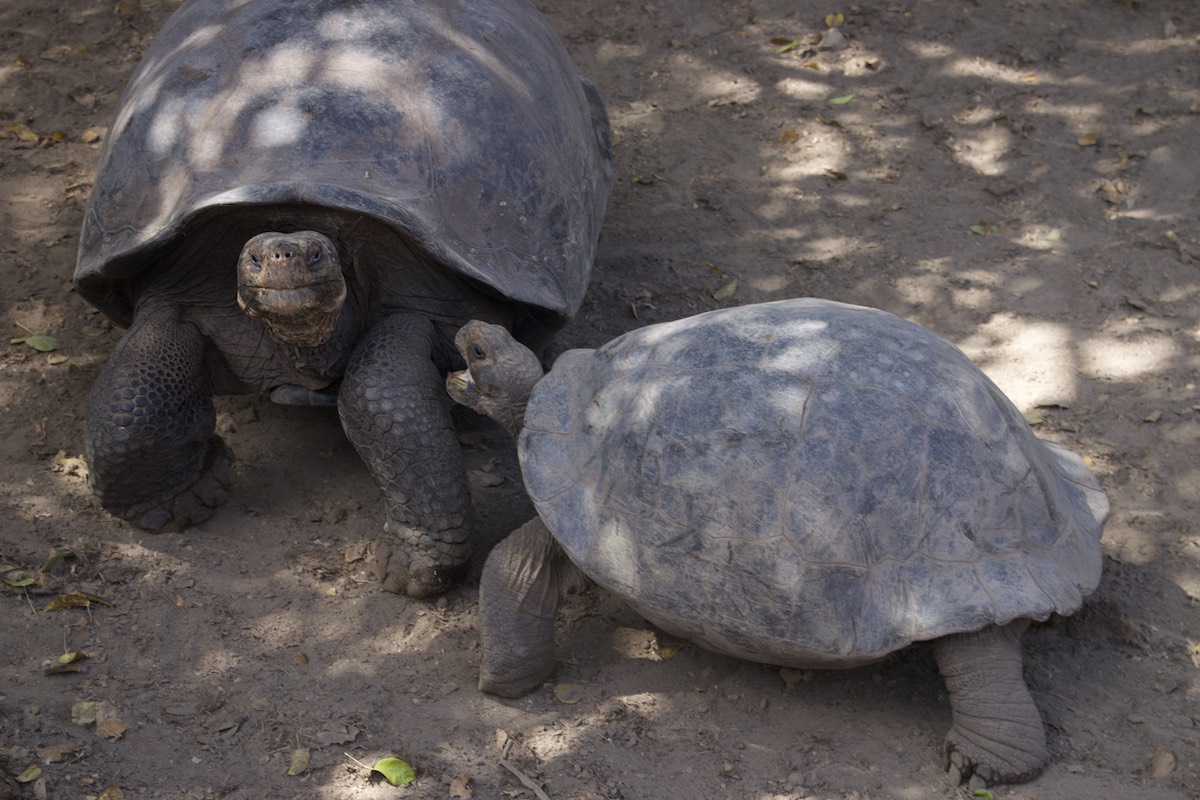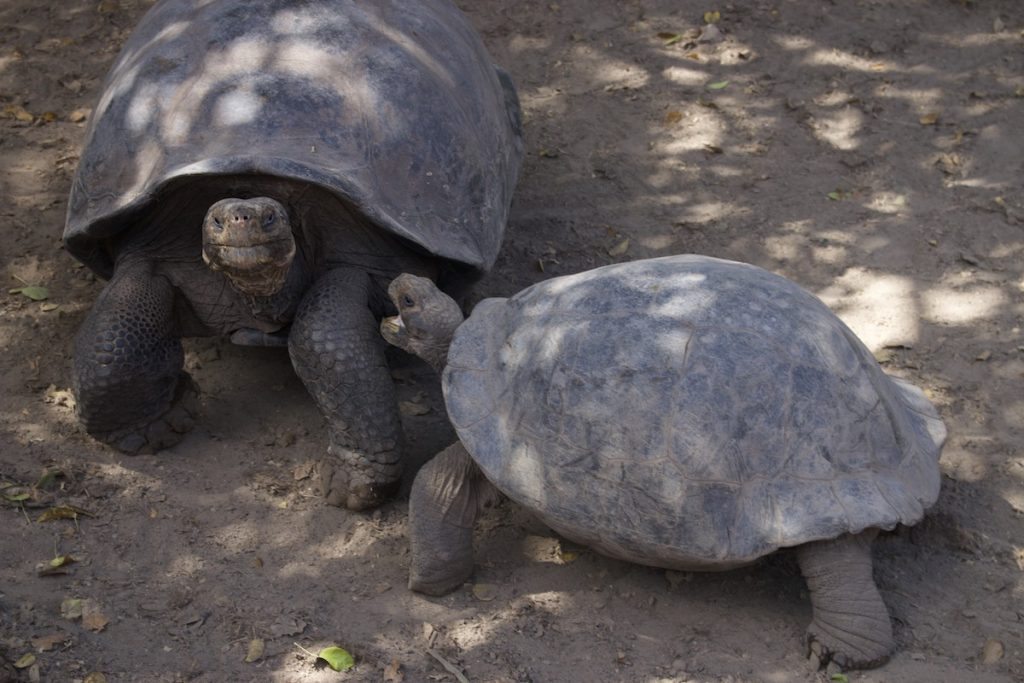 The Galapagos Islands enter their low season in September when they become significantly less busy. The weather on the islands substantially improves, allowing for a more pleasant stay. 
Another advantage of visiting the Galapagos in September is that you'll also save money on flights and lodgings, as well as sea and land excursions. Wildlife is quite active, and you will be able to observe creatures without being crowded by other people.
Temperatures are in the 67-70 °F range on a daily basis, with ocean temperature in the 70 °F range. This month is also one of the driest of the year, with little rain and low humidity. Warmer clothes are recommended for evenings and cruises because the weather can become a little chilly.
Galapagos in September: Weather
September is a cool and dry season in the Galapagos Islands. In comparison to the more tropical months, the skies are frequently gloomy or foggy, and temperatures are chilly and moderate.
Remember to apply excellent sun protection even when the sky is cloudy — it's possible to burn even when the skies are clouded near to the equator, and it's sometimes deceiving. September is a fairly dry month, with just the odd light drizzle in the highlands and no heavy rain.
Galapagos in September: Activities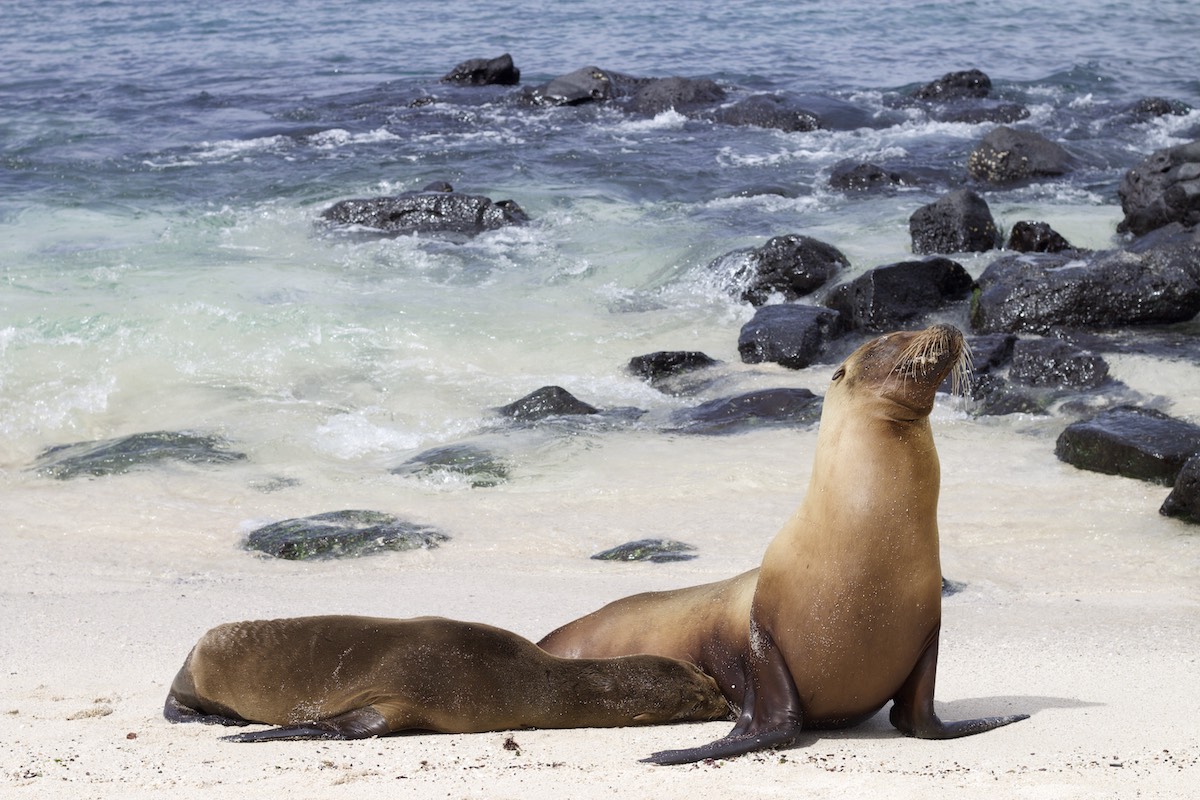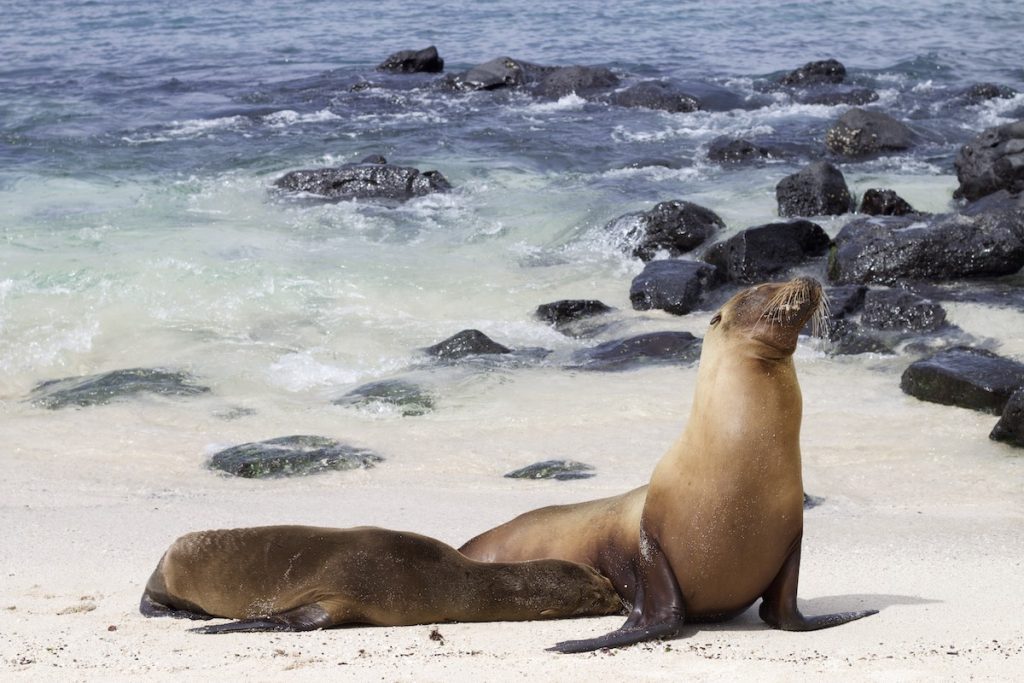 Despite the colder sea temperatures in September, sports like snorkeling, diving, and swimming are still available in the Galapagos Islands. You should carry a wetsuit with you in case the seas are frigid. There are wetsuits that you can rent prior to your boat trips but it is better to be prepared. It is advised to avoid mature male sea lions in the seas surrounding the Galapagos Islands during this month as they may be particularly aggressive and noisy during mating season in September.
Aside from the many wildlife encounters, September is an excellent month for walking, trekking, and visiting other islands in the archipelago. Other activities in the Galapagos in September are similar to those throughout the year.
Bottom Line
September is an ideal time to visit Galapagos Islands. The weather is great for exploration and action, and there are some incredible wildlife encounters. Marine bird and animal species are particularly active in courting, nesting, and hatching. Ocean giants may also be seen in the Galapagos seas, feeding on rich fish and krill. Overall, September is one of our favorite months in the Galapagos Islands.