Ecuador is home to vibrant and diverse cities that showcases the country's rich history, culture, and natural beauty. Each city has unique charm and attractions, inviting visitors to experience the local customs, architecture, cuisine, and natural wonders.
This travel guide will delve into the highlights of Ecuador's major cities to help you prepare for a fantastic journey.
Quito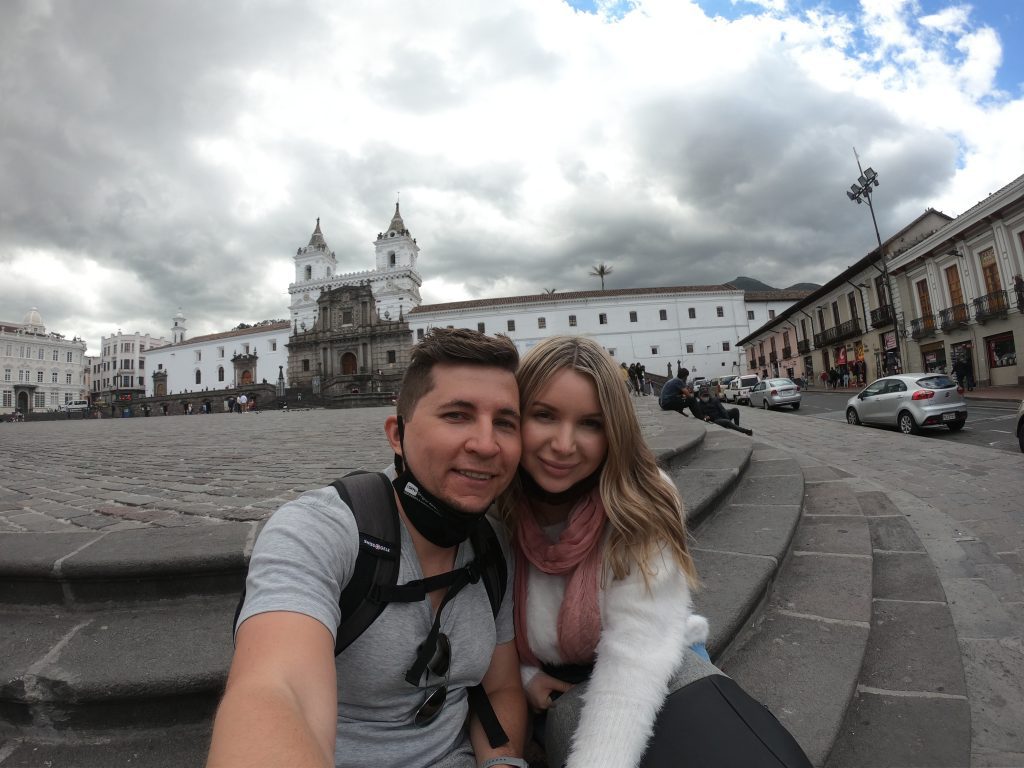 The vibrant capital of Ecuador, Quito, is the second-highest capital city in the world. With its rich history, architecture, and stunning natural surroundings, Quito offers a blend of old-world charm and modern allure.
As the political and cultural heart of the country, Quito beckons visitors with its warm hospitality and an array of attractions that showcase its unique heritage.
Quito: A UNESCO World Heritage Site
Quito's historical significance is palpable as you wander through its streets. Because of its exceptionally maintained colonial architecture and cultural legacy, the city has been designated a UNESCO World Heritage Site since 1978.
Quito's old town, known as La Ciudad Vieja, stands as a testament to its past and is a treasure trove of architectural gems, ancient churches, and plazas steeped in history.
Exploring the Old Town (La Ciudad Vieja)
Plaza de la Independencia
We recommend starting your exploration of Quito's Old Town at Plaza de la Independencia, the main square serving as the city's heart. Grand colonial buildings surround the area, including the Presidential Palace and the Metropolitan Cathedral.
This lively square offers a glimpse into Quito's past and present. You'll have a good time roaming about or sitting on one of the benches and watching the world go by.
Basilica del Voto Nacional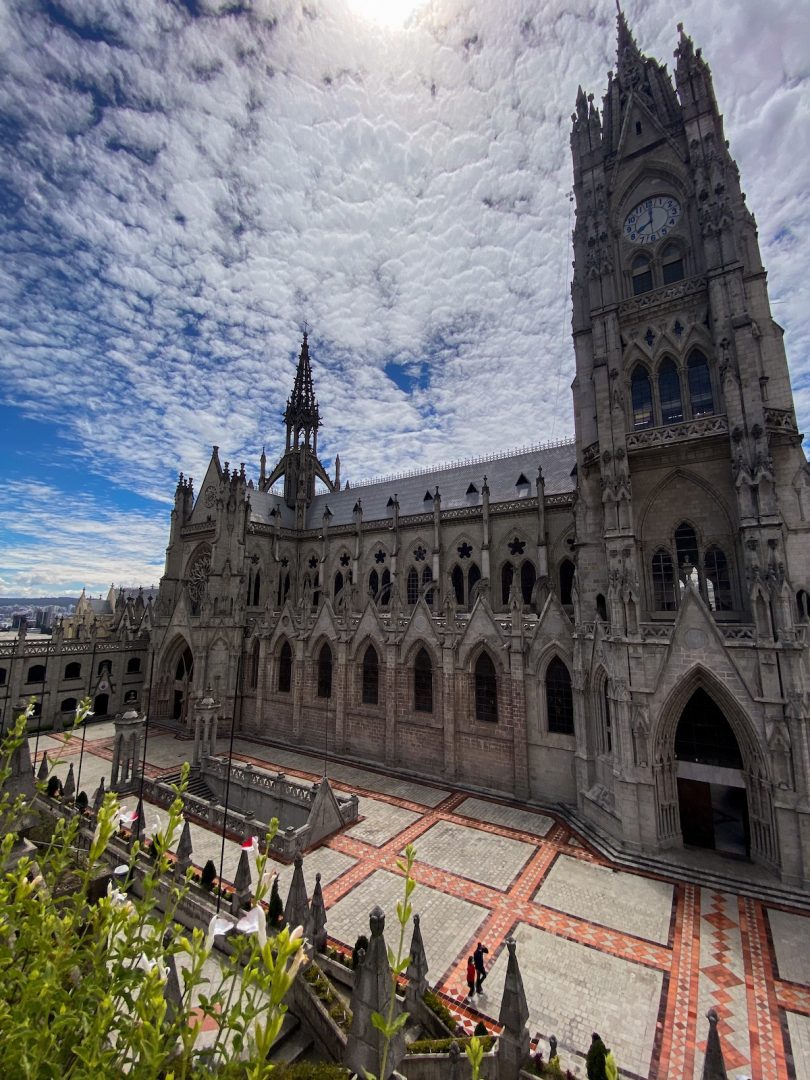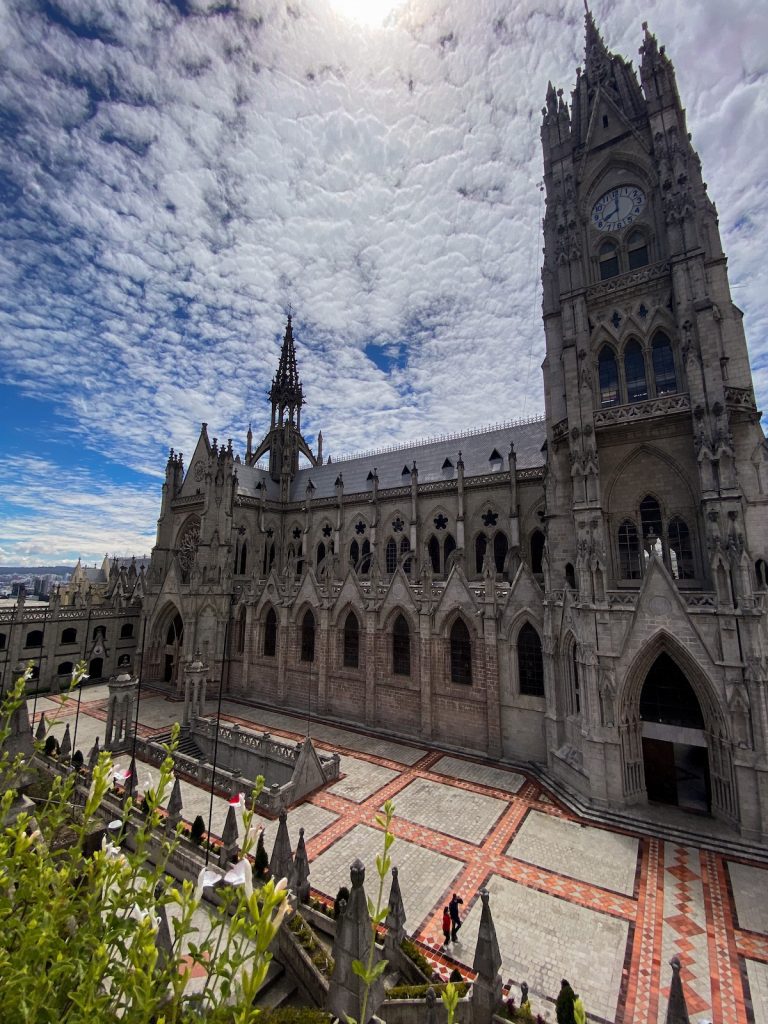 One of Quito's most iconic landmarks, the Basilica del Voto Nacional, towers over the cityscape with its neo-Gothic architecture.
If you are ready for more heights of adventures, climb to the dizzying heights of the Basilica's towers for panoramic views of Quito.
If you are afraid of heights, you can still explore the intricate details of its interior, including stunning stained glass windows and ornate stone carvings. Don't forget to spot the gargoyles that resemble Ecuadorian animals.
Museo del Carmen Alto
Learn more about Quito's cultural heritage at the Museo del Carmen Alto, a former convent-turned-museum. Here we discovered religious art, artifacts, and exhibits that provide insight into Quito's colonial past and the influence of the Catholic Church. We also explored the tranquil courtyard and admired the exquisite religious paintings and sculptures that adorned the halls.
As you wander through the streets of Quito, the enchanting ambiance and architectural marvels will transport you to a bygone era, leaving an indelible impression of Ecuador's rich cultural heritage.
These are just a glimpse of what you can see in Quito. There are more things to do in Quito! Check our blog post about Quito for more information.
Guayaquil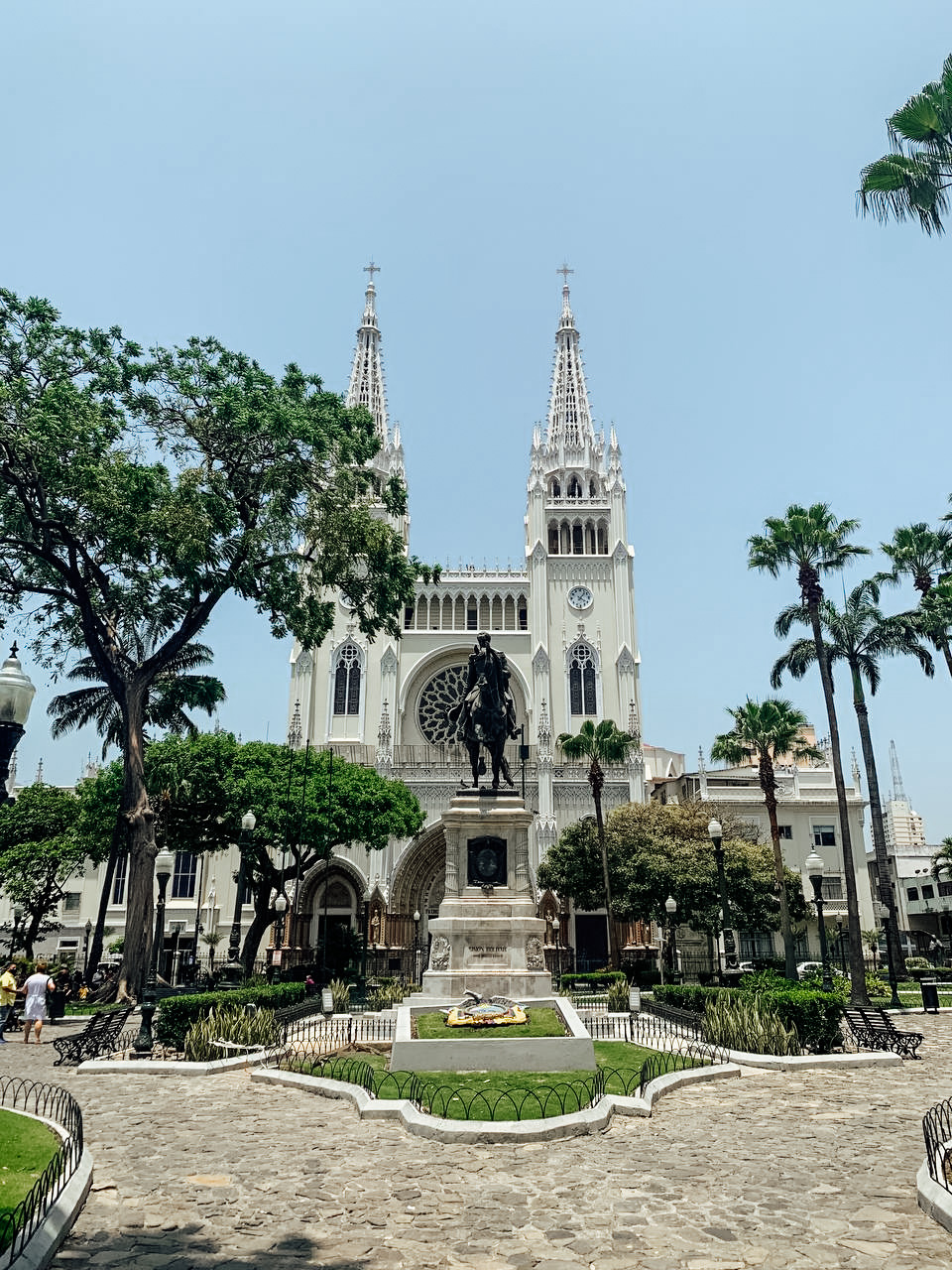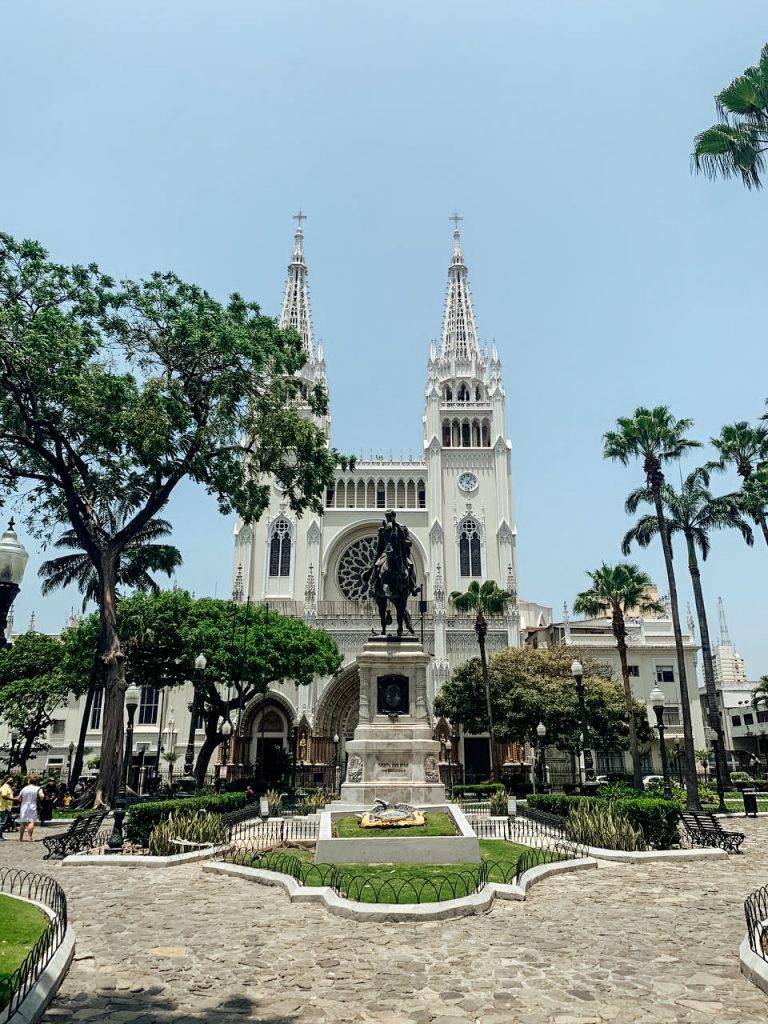 Guayaquil, located on the western coast of Ecuador, is the country's largest and most populous city. Known for its bustling energy, vibrant culture, and strategic port, Guayaquil offers a dynamic urban experience that combines modernity with historical charm.
As the gateway to Ecuador's stunning Pacific coast and the Galapagos Islands, Guayaquil is a hub for business and tourism.
The Malecón 2000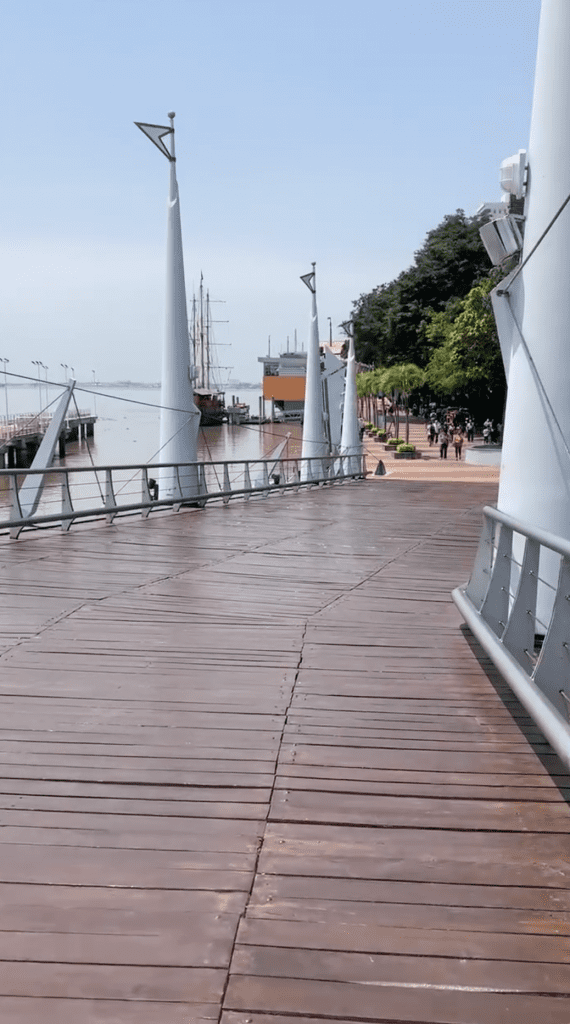 The Malecón 2000 is a beautifully landscaped waterfront promenade that stretches along the Guayas River. This scenic boardwalk is adorned with sculptures, gardens, fountains, and modern architectural marvels, offering a delightful place to stroll, relax, and take in panoramic views of the city skyline and the river. It is also home to shopping centers, restaurants, and museums that showcase Guayaquil's cultural heritage.
Las Peñas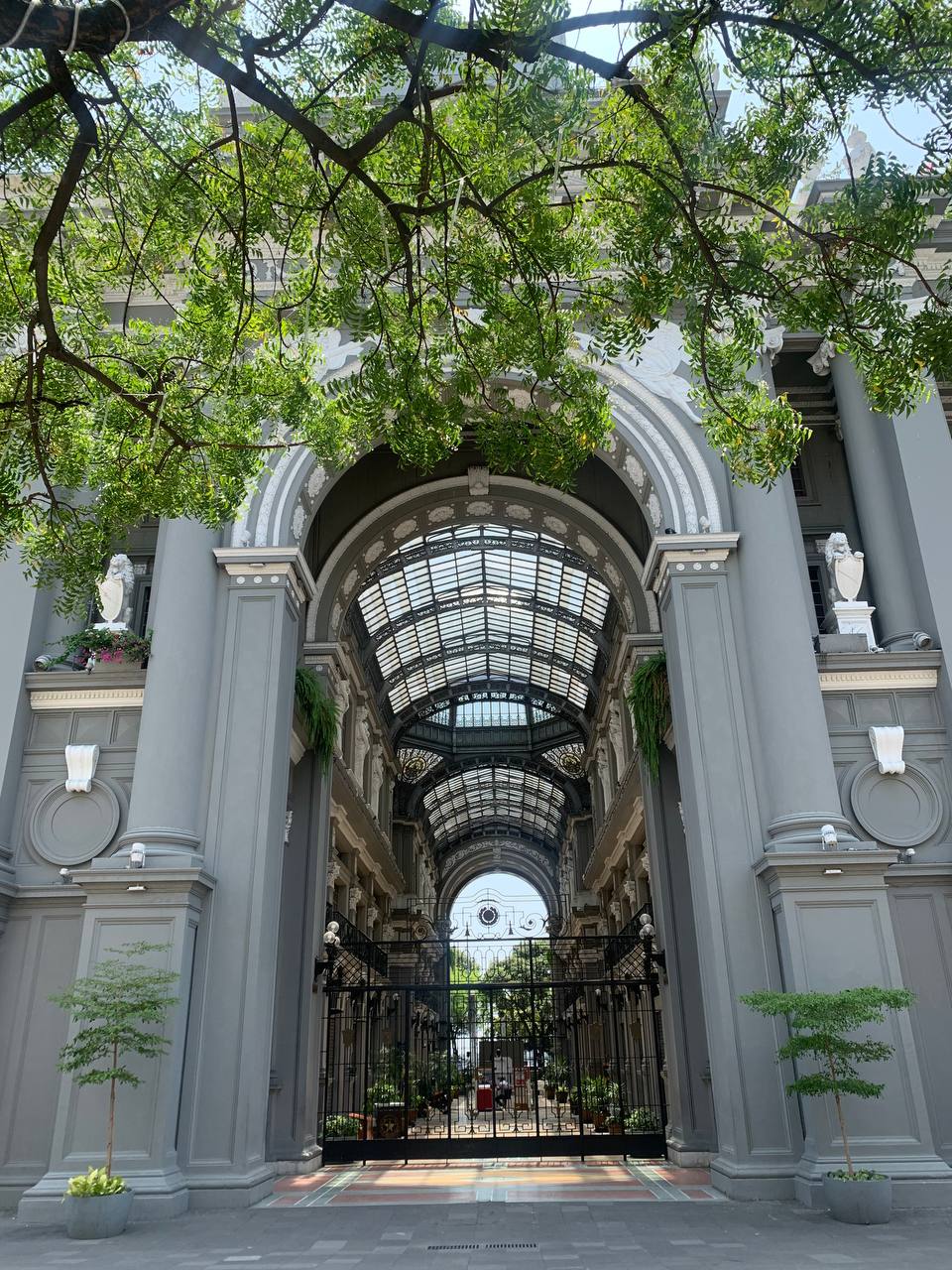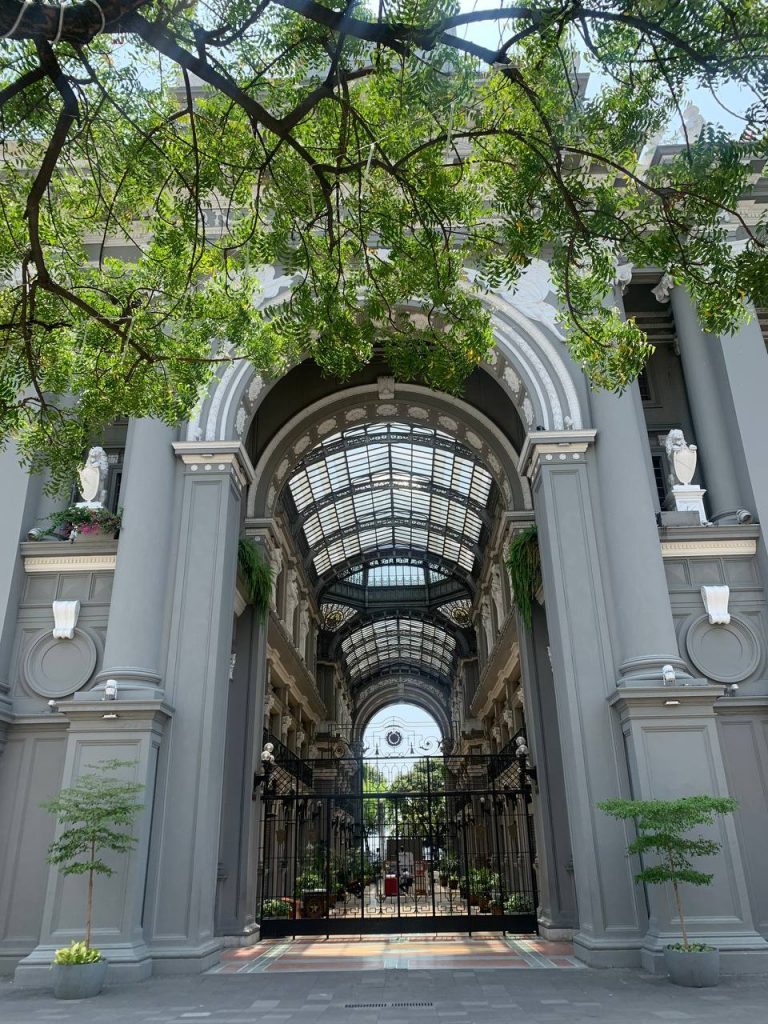 Las Peñas is a charming neighborhood on the slopes of Cerro Santa Ana that reflects Guayaquil's colonial past. Its colorful houses, narrow cobblestone streets, and artistic atmosphere make it a must-visit destination.
We ascended the 444 steps to reach the top and were rewarded with picturesque cityscape views. We also explored the local art galleries, boutiques, and cafes and learned about the neighborhood's history at the Museum of Las Peñas.
Parque Seminario and the Friendly Iguanas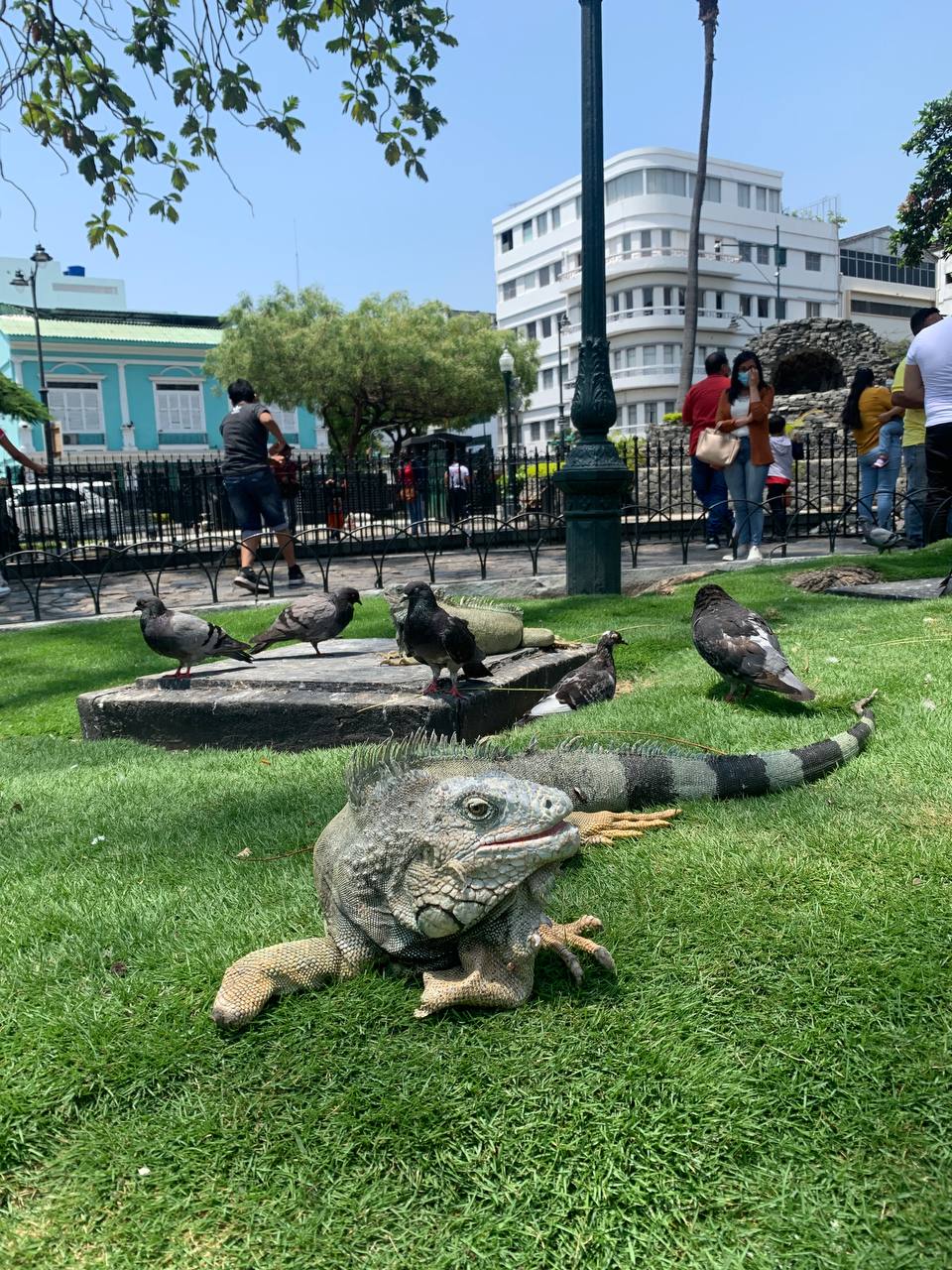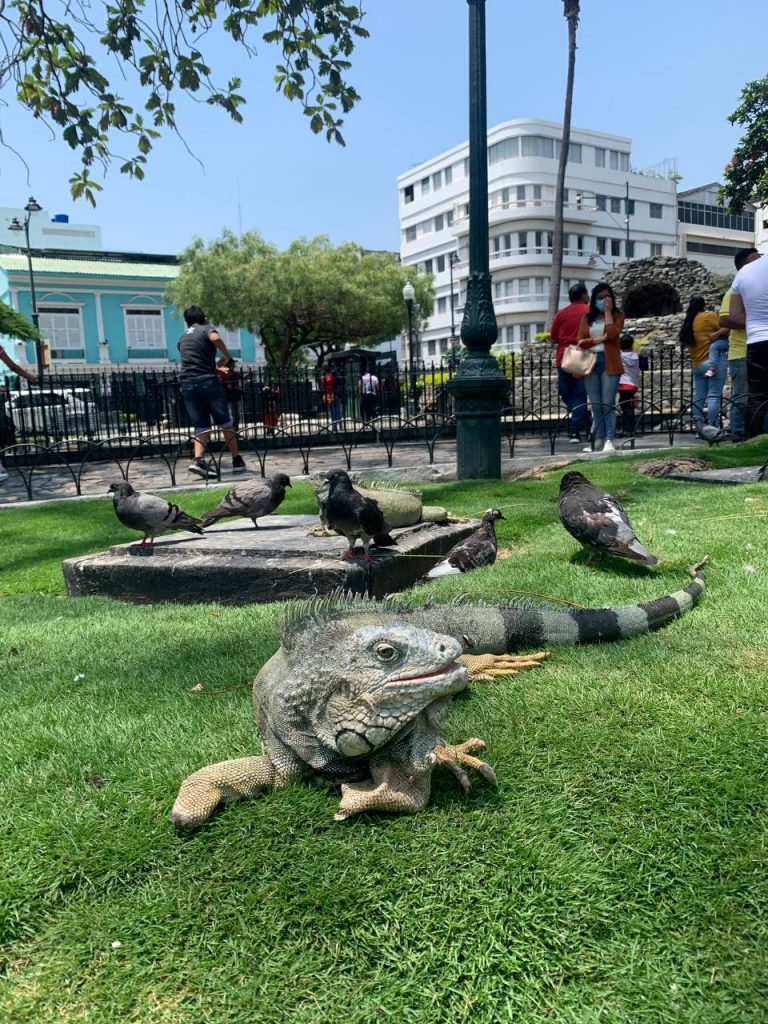 Parque Seminario, also known as Parque de las Iguanas, is a delightful green oasis in the heart of Guayaquil. The park is home to numerous iguanas that roam freely, offering visitors a unique and interactive experience.
We enjoyed observing these gentle reptiles up close. It is a unique experience for us to stroll through the park leisurely, relax on a bench, and enjoy the serene atmosphere amidst the company of these fascinating creatures.
Day Trips From Guayaquil
The Galapagos Islands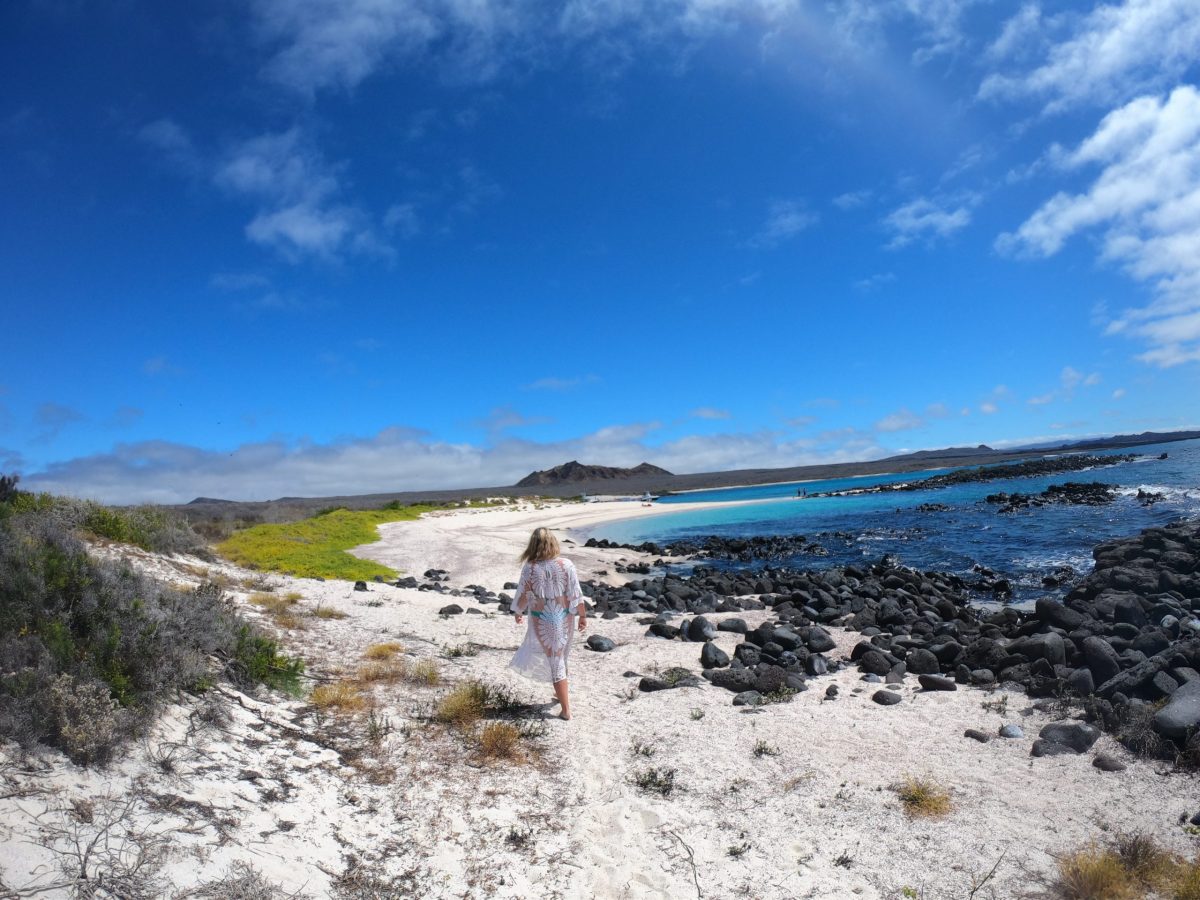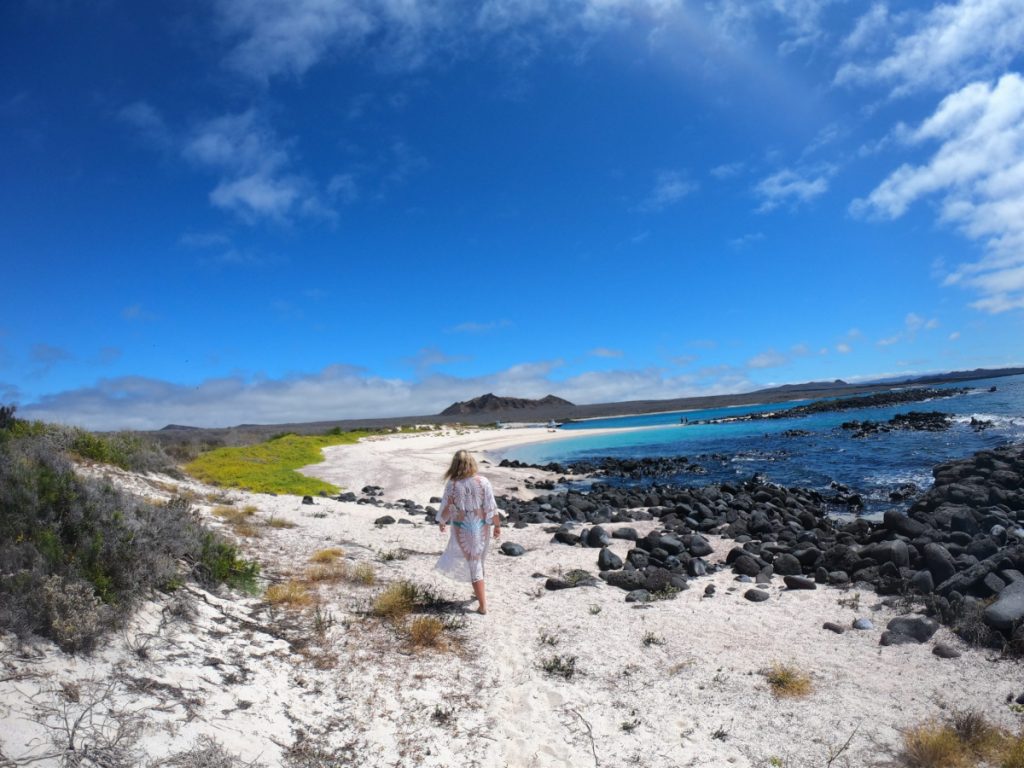 Guayaquil serves as a launching point for the Galapagos Islands. Embark on a cruise or take a short flight to this renowned archipelago, famous for its pristine natural beauty and unique wildlife.
These islands are the most renowned destination in Ecuador. Here you can witness the beautiful marine life, hike volcanic landscapes, and encounter iconic species like the Galapagos tortoises and blue-footed boobies. The flight is only 2 hours away. 
Check our Galapagos blog post to learn more about our experience in the islands.
The Nearby Beaches of Playas and Salinas
A short drive from Guayaquil, Playas, and Salinas beckons beach lovers with golden sands and azure waters. These coastal towns offer a variety of activities and amenities for a memorable beach getaway.
Manglares Churute Ecological Reserve
Nature enthusiasts can venture to the Manglares Churute Ecological Reserve near Guayaquil. This vast protected area encompasses mangrove forests, wetlands, and tropical rainforests. You may join a boat tour to explore the mangroves, discover various bird species, and experience Ecuador's amazing biodiversity.
Guayaquil promises a memorable experience for every traveler. Discover more about the best things to do in Guayaquil in our blog post.
Cuenca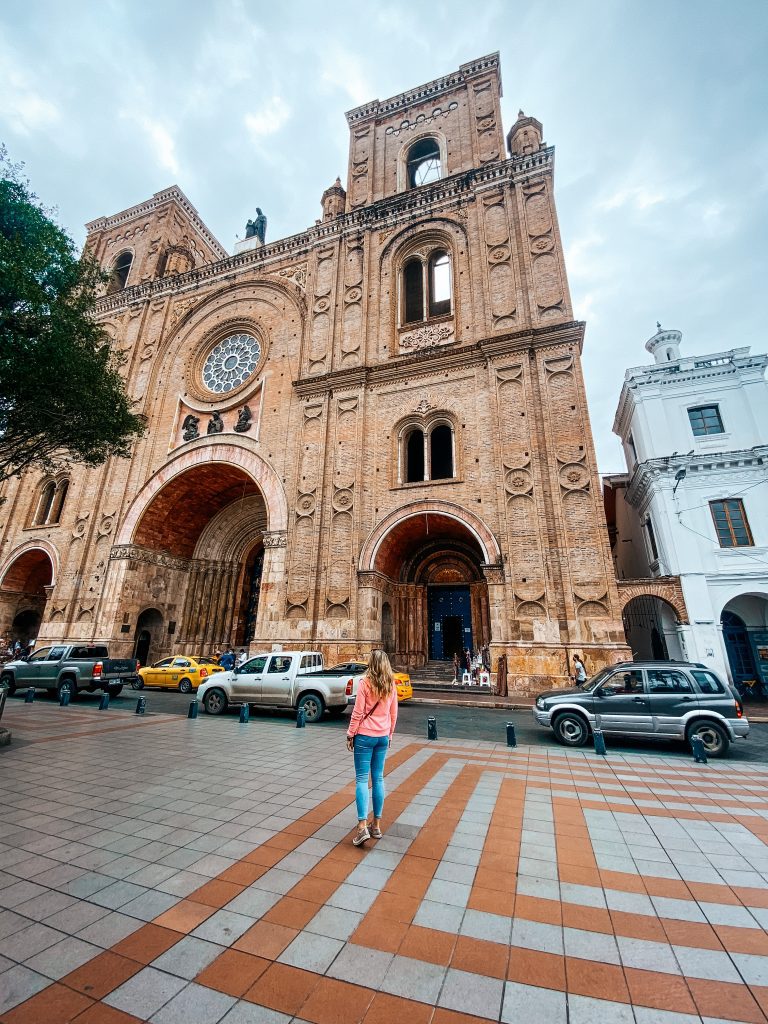 Cuenca boasts a harmonious blend of colonial heritage, artistic expression, and natural beauty. It is known as the cultural capital of Ecuador, with its well-preserved historic center, friendly locals, and tranquil atmosphere.
Cuenca: A UNESCO World Heritage Site
Cuenca's historical significance and architectural beauty have earned it prestigious recognition as a UNESCO World Heritage Site. Its colonial charm is evident in its cobblestone streets, graceful plazas, and ornate churches that date back to the 16th century.
Cuenca's Architectural Gems
Catedral Nueva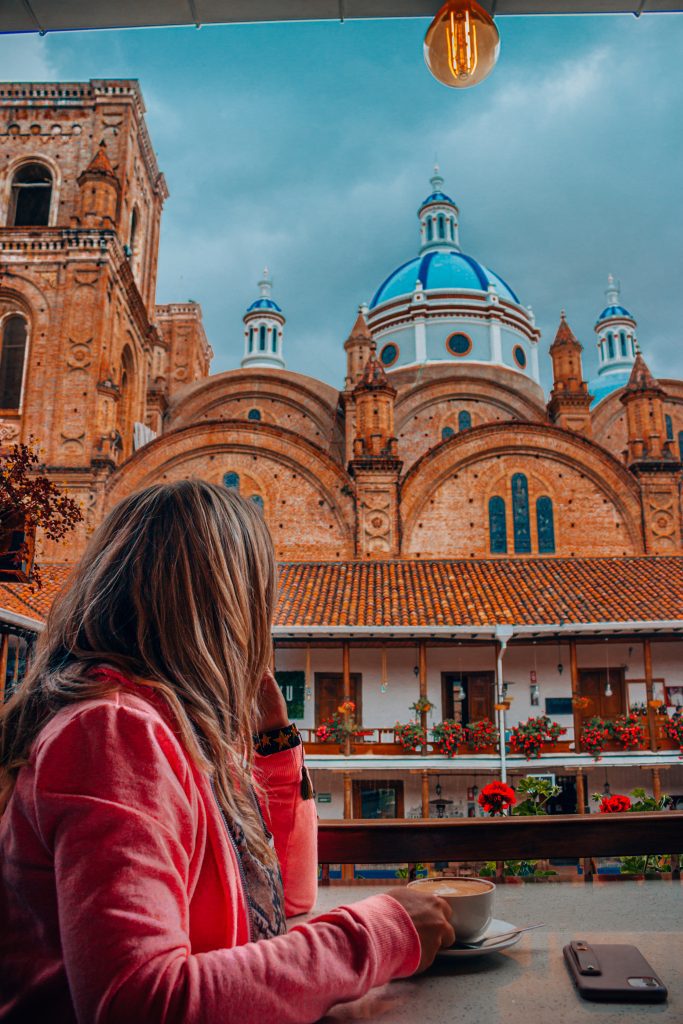 One of Cuenca's most iconic landmarks is the Catedral Nueva, also known as the New Cathedral. Its towering blue domes dominate the city's skyline, inviting exploration and admiration. Step inside to behold its impressive interior adorned with intricate woodwork, stained glass windows, and religious artwork.
Plaza de las Flores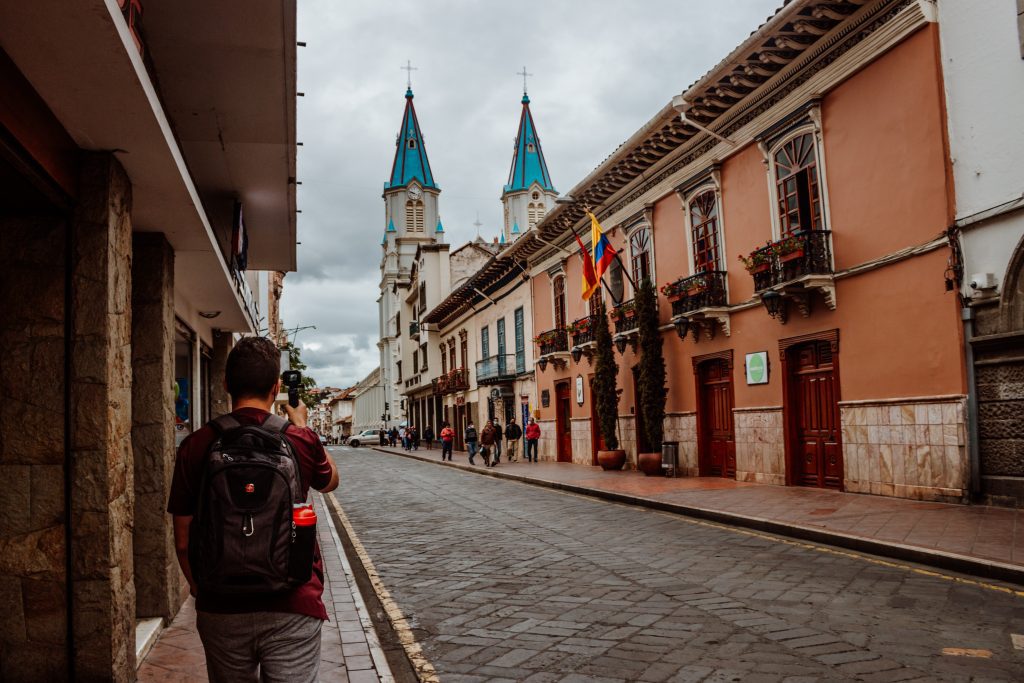 Plaza de las Flores, a picturesque square brimming with vibrant blooms and ornate balconies, is a beloved gathering spot for locals and visitors alike. The surrounding cafes and restaurants offer the perfect setting to enjoy Ecuadorian coffee and soak in the city's relaxed ambiance.
El Museo del Sombrero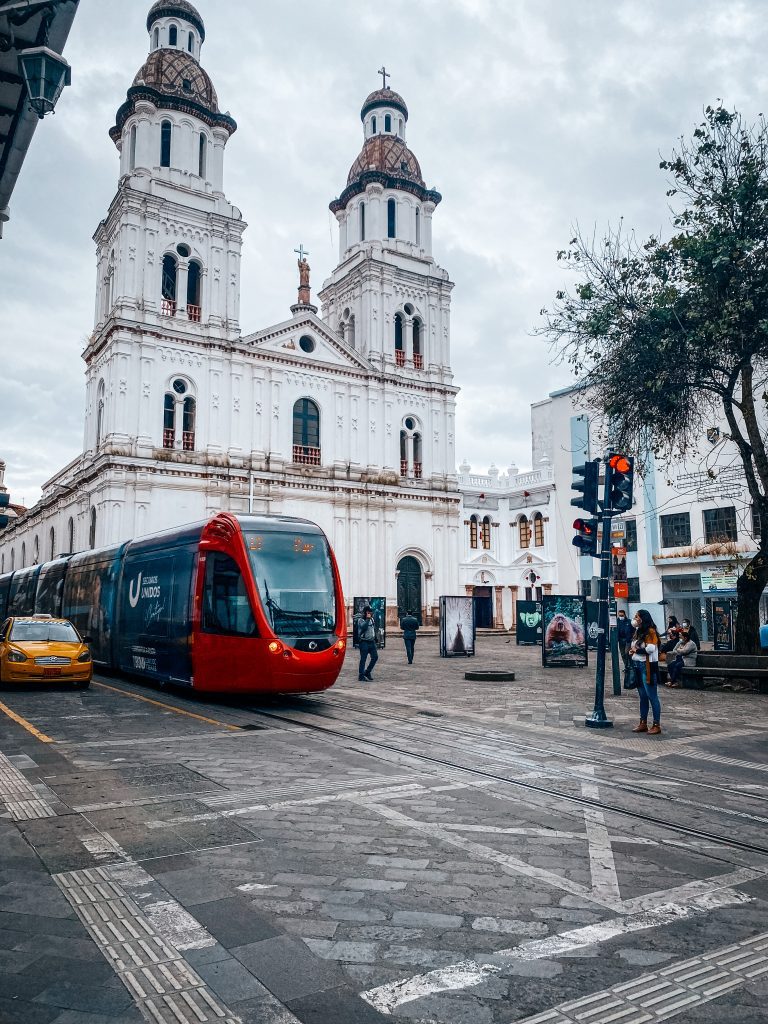 Delve into Cuenca's artistic heritage at El Museo del Sombrero (The Hat Museum). Ecuador is famous for its Panama hats, and this museum showcases the craftsmanship and history behind these renowned accessories. Learn about the hat-making process, explore exhibits on traditional weaving techniques, and appreciate the intricate designs that symbolize Ecuadorian culture.
Cuenca's architectural wonders, tranquil plazas, bustling markets, and lively arts scene make it a haven for culture enthusiasts and architecture lovers. Cuenca is an Ecuadorian city that cherishes its heritage while embracing creativity and artistic expression.
Here are more things you can do in Cuenca.
Baños
Baños is a charming town nestled in the shadow of the Tungurahua volcano. Known as the "Gateway to the Amazon," Baños offers a captivating blend of natural wonders, adventure activities, and relaxation. With its stunning landscapes, hot springs, and outdoor adventures, Baños has become a popular destination for both Ecuadorian locals and international travelers.
Natural Beauty and Outdoor Adventures
Waterfalls
Baños is renowned for its numerous waterfalls that dot the surrounding countryside. The most famous is the Pailón del Diablo, an impressive waterfall reached by descending a steep path through lush vegetation. Other notable waterfalls include El Manto de la Novia and Agoyan.
I've never seen so many impressive waterfalls in a day! If you are into cycling, you will surely love hitting your pedals through Baños' famous waterfall route.
Thermal Baths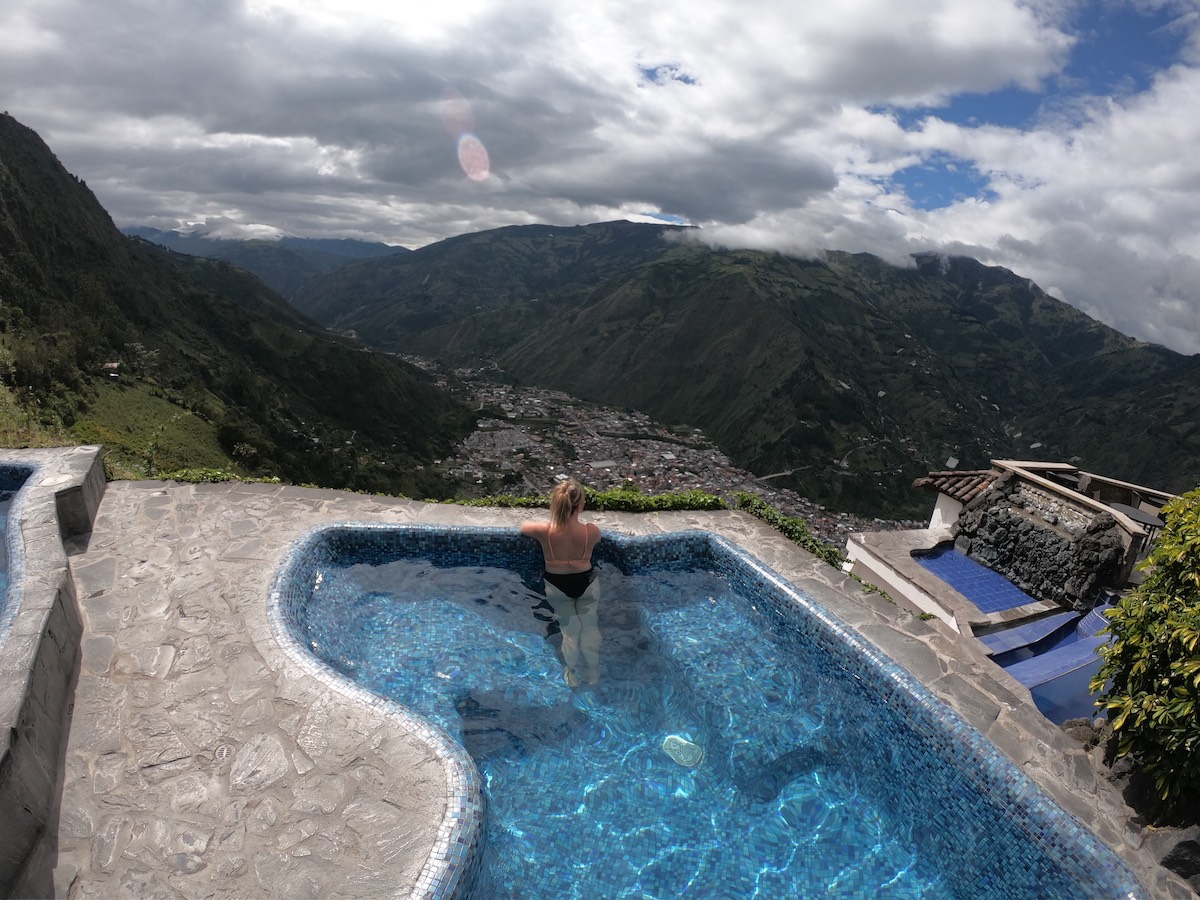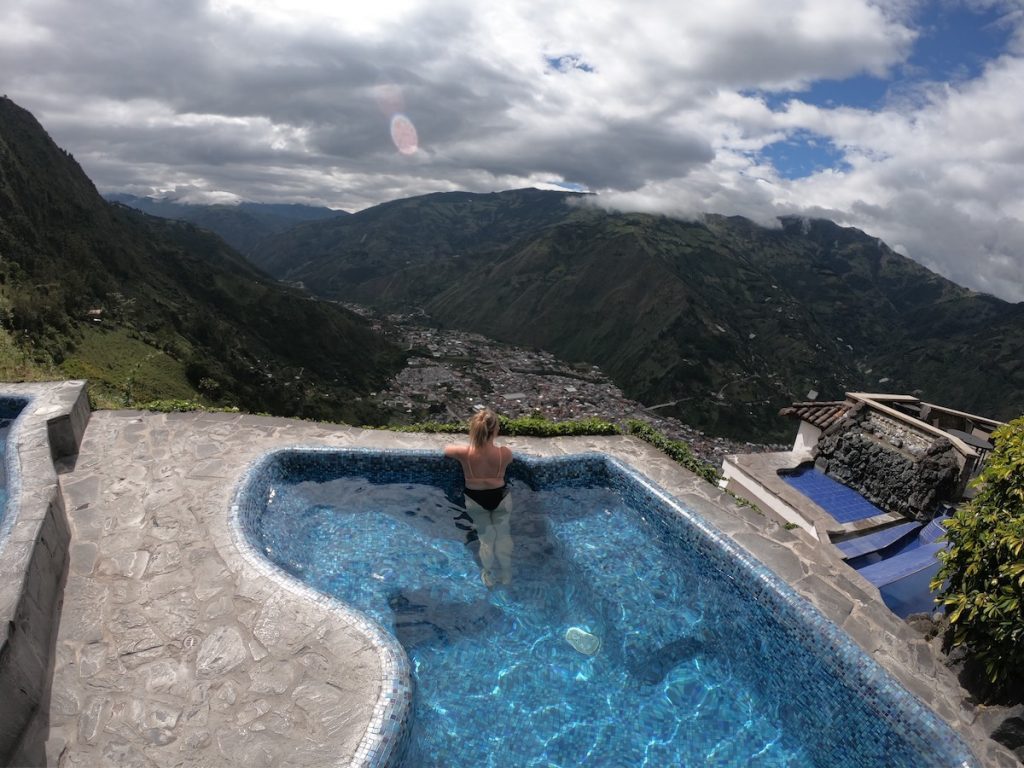 Baños is blessed with natural hot springs, allowing visitors to relax and rejuvenate. The thermal baths are a perfect way to unwind after a day of exploration, offering therapeutic benefits amidst breathtaking scenery.
Adventure Sports
Adventure sports are common activities in Baños. Hence, adrenaline-seeking individuals love this place.
From zip-lining and canyoning to white-water rafting and mountain biking, adrenaline junkies will find plenty of opportunities to get their hearts pumping.
The Swing at the End of the World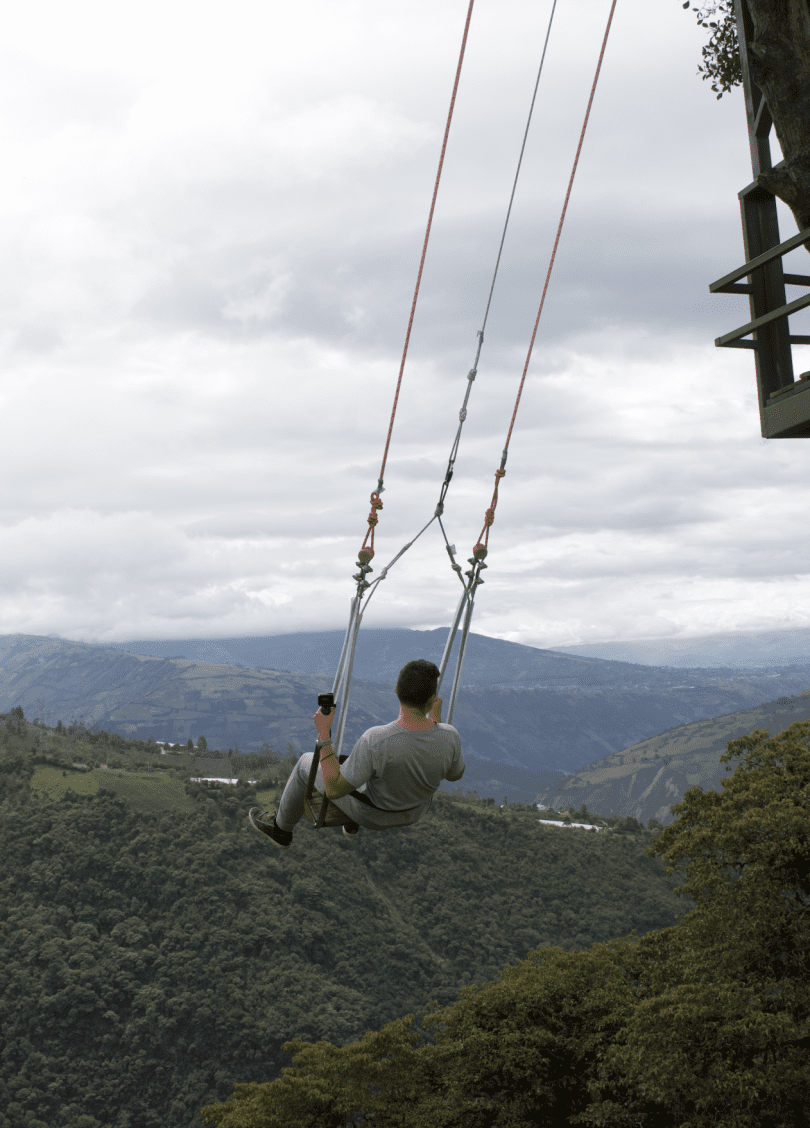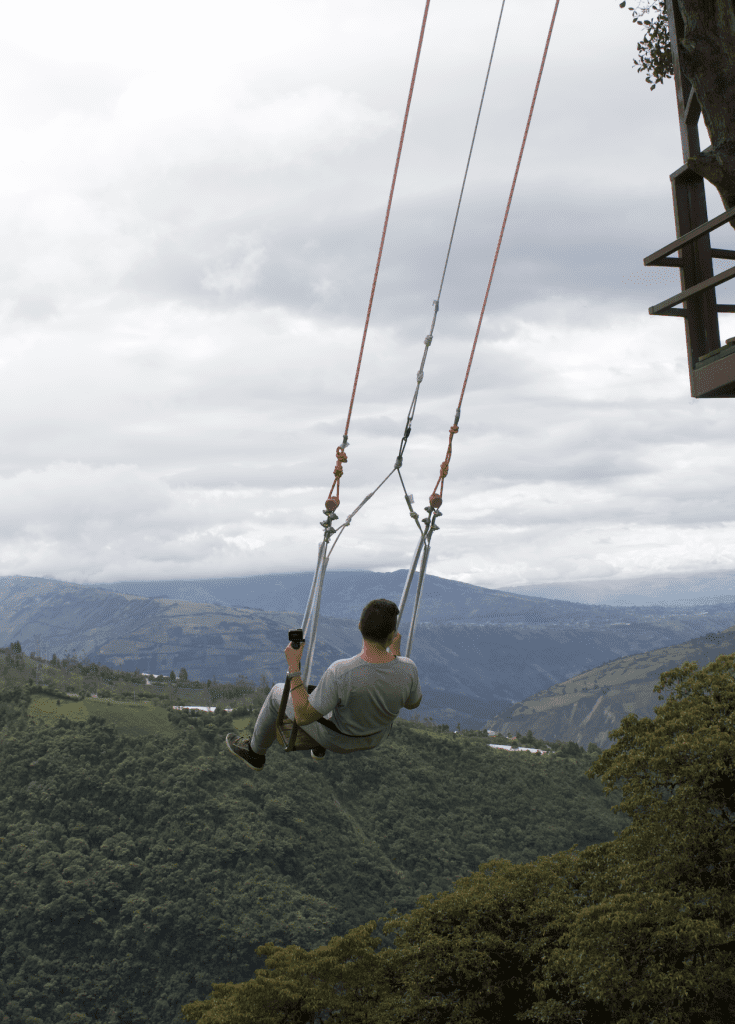 One of Baños' most iconic attractions is the "Swing at the End of the World" (La Casa del Árbol). This iconic swing stands on a hill overlooking the town and provides stunning views of the surrounding mountains and the Tungurahua volcano.
It was an exhilarating experience for us to swing over a steep cliff! Not to mention how IG-worthy is capturing the Andean landscape as your backdrop.
Day Trips from Baños
The Amazon Rainforest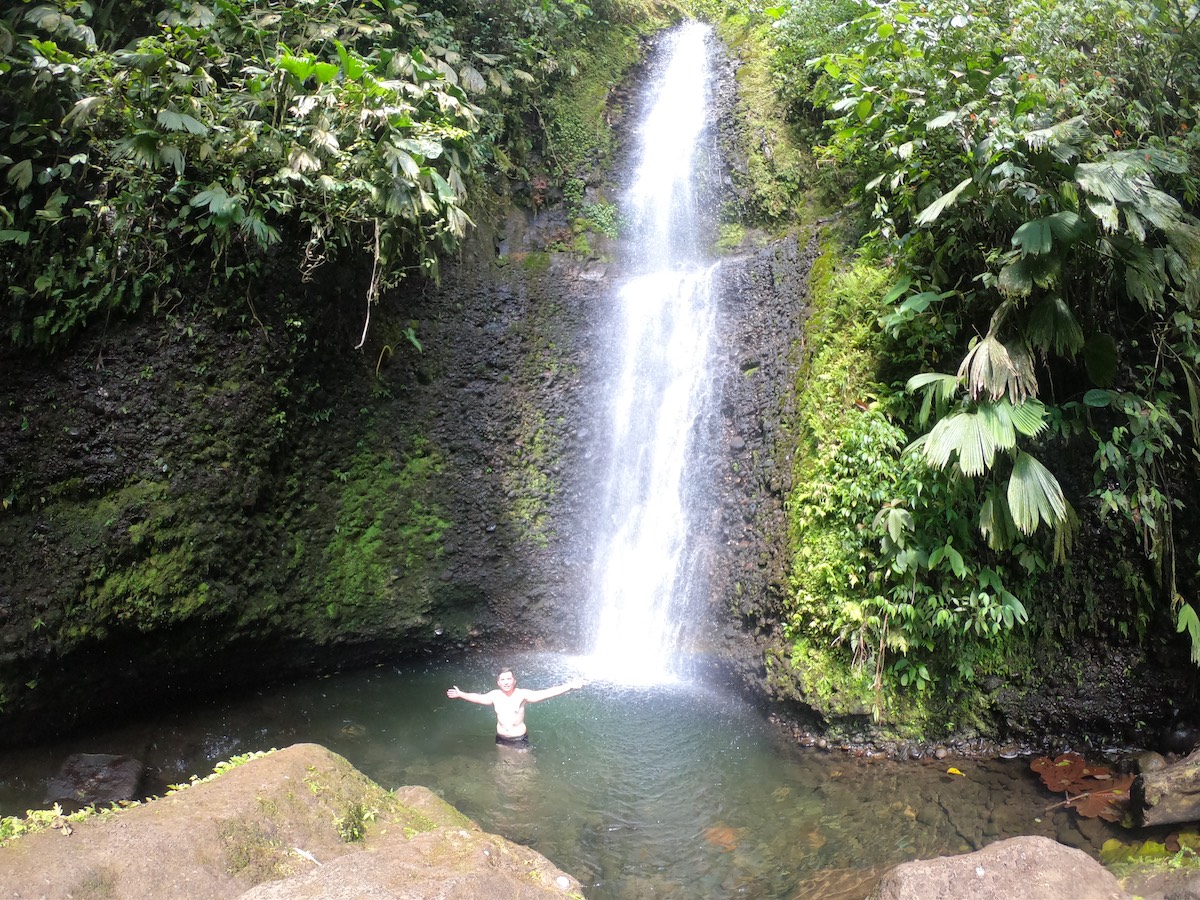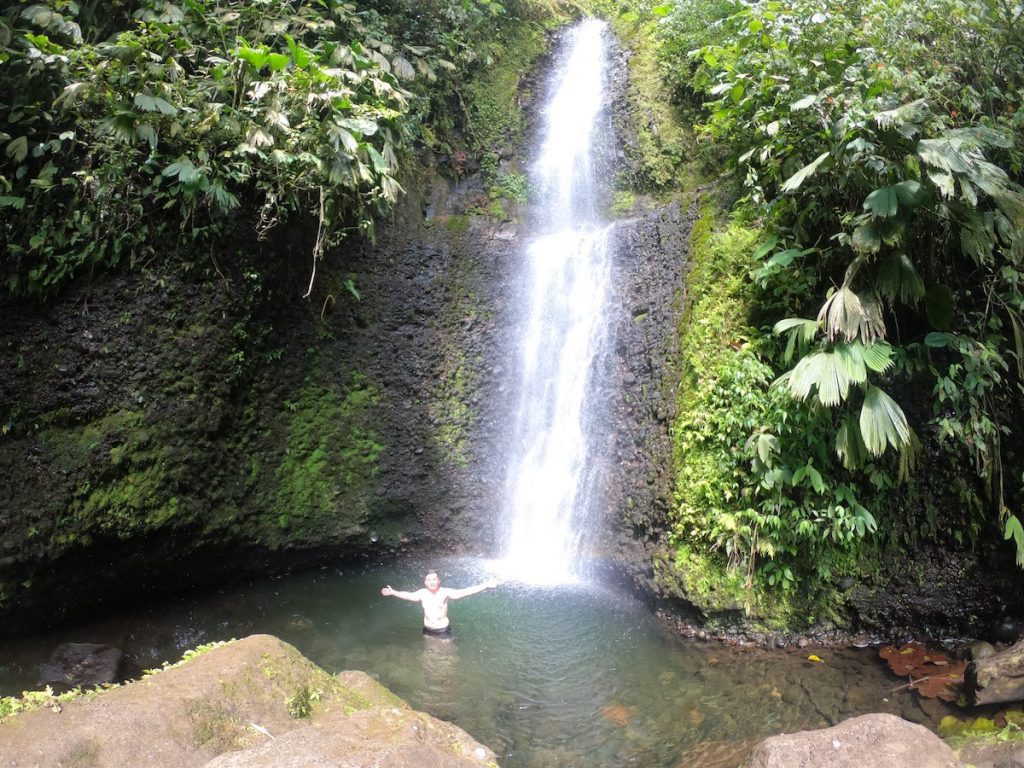 Baños serves as a gateway to the Amazon rainforest, offering the opportunity to explore the lush biodiversity of this iconic ecosystem. Take a guided tour to discover the wonders of the jungle, encounter exotic wildlife, and learn about indigenous cultures.
Quilotoa Crater Lake
A day trip to the nearby Quilotoa Crater Lake is a must for nature lovers. This breathtaking volcanic lake, nestled within the Andes Mountains, boasts stunning turquoise waters and offers hiking trails around its rim, providing unforgettable views.
Visiting Baños is an unforgettable experience that showcases the natural beauty of Ecuador. Find out the top things to do in Baños in our blog post.
Wandering Through Ecuador
Ecuador's main cities offer a thrilling journey through the country's rich history, vibrant culture, and stunning landscapes. The warm hospitality, cultural heritage, and breathtaking landscapes offer a lot of experiences that will surely deepen your appreciation for the wonders of Ecuador.
Write your itinerary now, and get ready to see the charm of these cities for yourself! Make sure to check our Ecuador travel guide.