The Historic Center of Quito invites authentic moments, whether it's seeing the grandeur of cathedrals and museums or spending the night discovering a unique location to eat delicious food in excellent company.
We've compiled a list of some of the best restaurants and cafés in Old Town Quito.
Casa Gangotena Restaurant
Casa Gangotena is one of Quito's most opulent hotels, located on Plaza De San Francisco in a magnificently renovated colonial-era home that goes above and above for discriminating guests from all over the world.
The hotel's gastronomy is one of its highlights. Byron Rivera, the city's Cordon bleu trained head chef, sets new trends by accentuating the richness and complexity of tastes present in Ecuador.
The restaurant takes pleasure in using local sources and creates delicious meals such as Llama Spring Rolls and Red Snapper Ceviche. This restaurant is unquestionably worthwhile.
Altamira
Taking a cooking lesson at Altamira is an excellent opportunity to learn about Ecuadorian cuisine while also enjoying the hospitality of the French-Ecuadorian proprietors. Crepes and potato soup are included on the menu, as do daily set lunches in a fantastic setting overlooking the Basilica.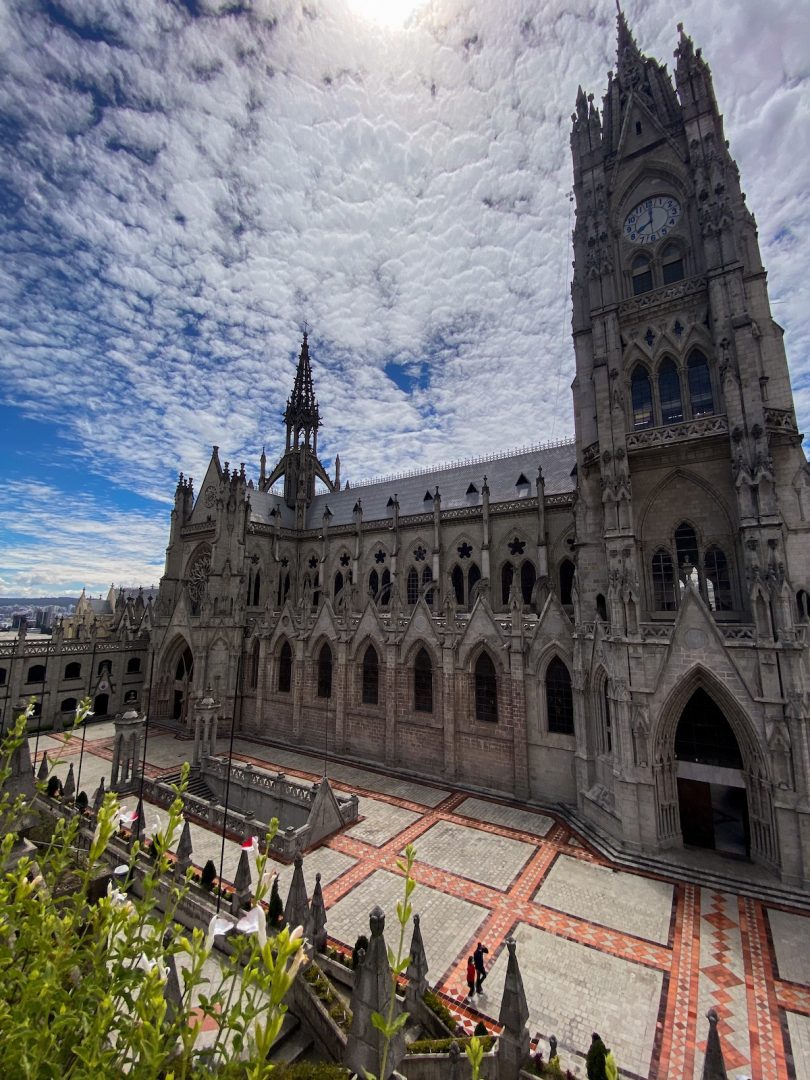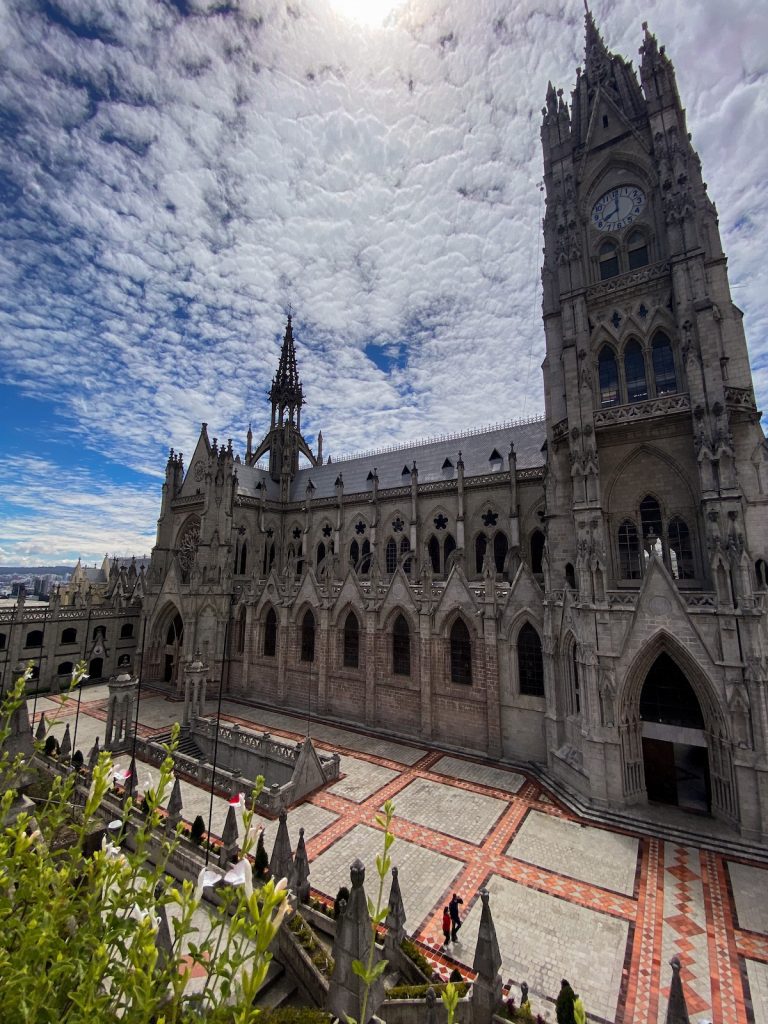 Classes are hands-on, beginning with meal planning and ending with a trip to the market. Once within the welcoming confines of the colonial structure, Edwin skilfully walks you through the recipes for innovative Ecuadorian meals such as Encocado, a fish stew, and ceviche from the coast.
When the several dishes are completed, the guest chefs enjoy their creations with Lucie Besson, a French ex-pat with a passion for cuisine and hospitality.
La bodega de Cantúña
Café Tianguez is located beneath the San Francisco church, with outside dining under umbrellas in the square. Tianguez, named for the Indian market that originally stood in the region, serves a variety of Ecuadorian meals.
With coffee on the side, try their Humitas or Locro de Papa soup. After that, visit the fair-trade store next to the restaurant for some of the best artisan things Ecuador has to offer.
Fabiolita
Fabiolita is a family owned cafe located at Plaza Independencia. It is a perfect place to grab sandwiches, juices, and teas. They also offer gluten-free options such as quinoa salad. We strongly recommend trying their pork sandwich as well as Empanadas.
Café Dios No Muere

Café Dios No Muere is a great location to unwind while exploring the historic district. It's a Quito original, owned by a Louisiana ex-pat who transformed his passion for Cajun cooking and hospitality into an up-and-down restaurant in the corner of Monastery Santa Catalina, a four-hundred-year-old edifice on the outskirts of the San Juan Neighborhood.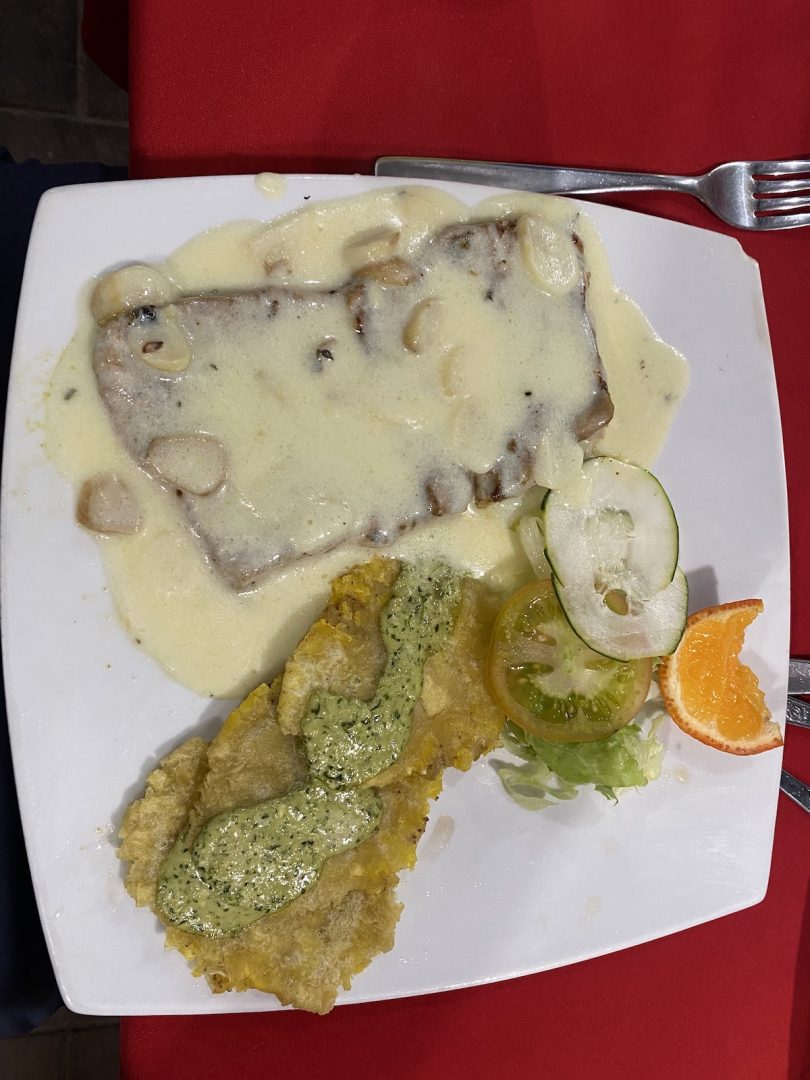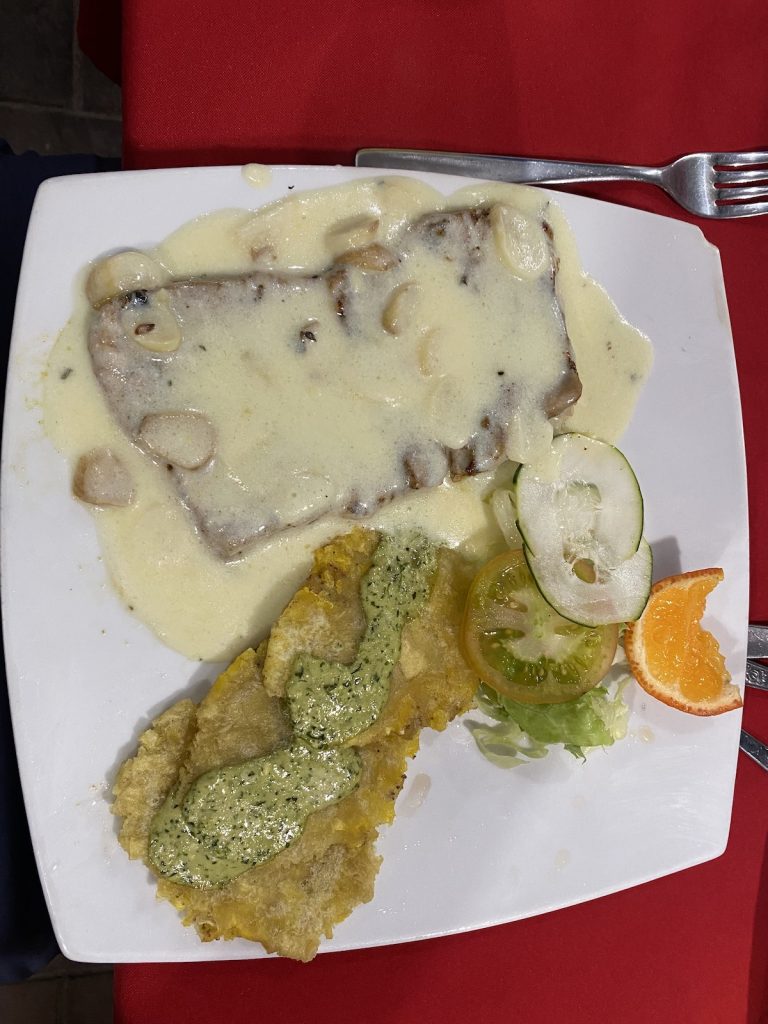 Cajun shrimp, speciality cheeses and meats, plus a decent choice of wine and local microbrews round out the menu. After eating some of the lighter, local dishes, daily, weekly, and seasonal specialities like jambalaya help to spice things up.
Café Mosaico
Café Mosaico, which overlooks Quito from the Itchimba hill, is worth the journey just for the scenery. Inside, the brilliant combination of art and design dazzles, but go out the back and you'll get an excellent perspective of Quito's Old Town and the Virgin of Panecillo (not visible from the street), making for a wonderful photo opportunity.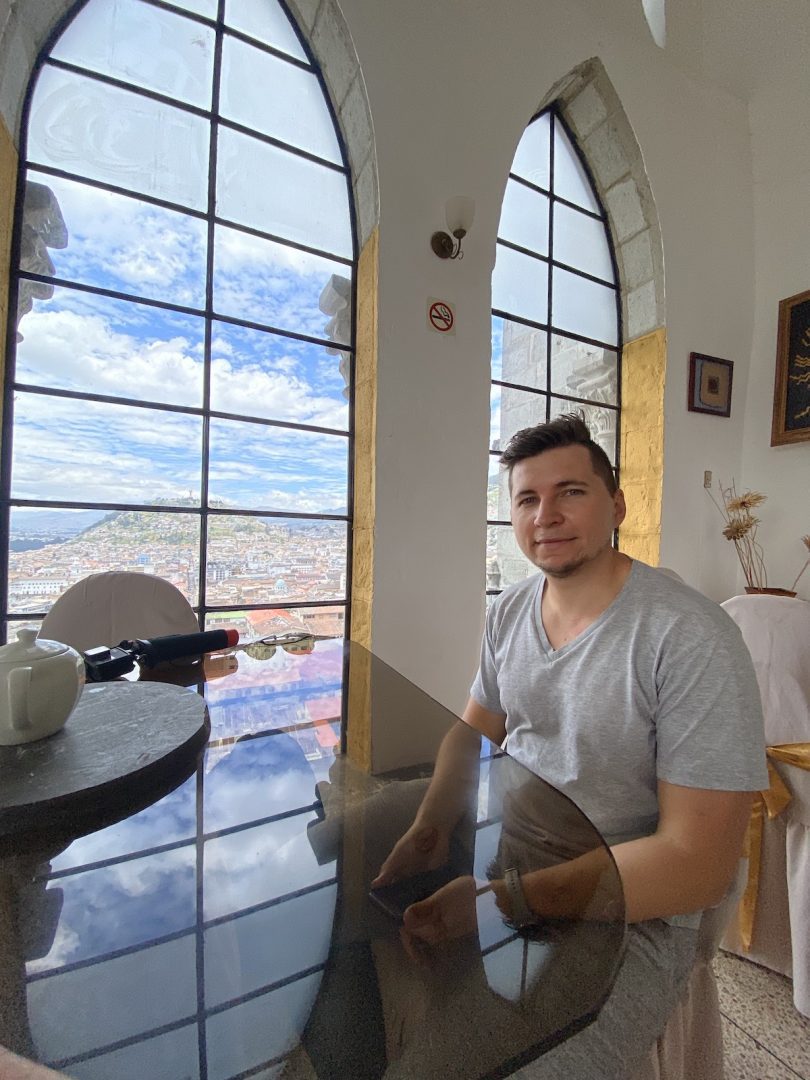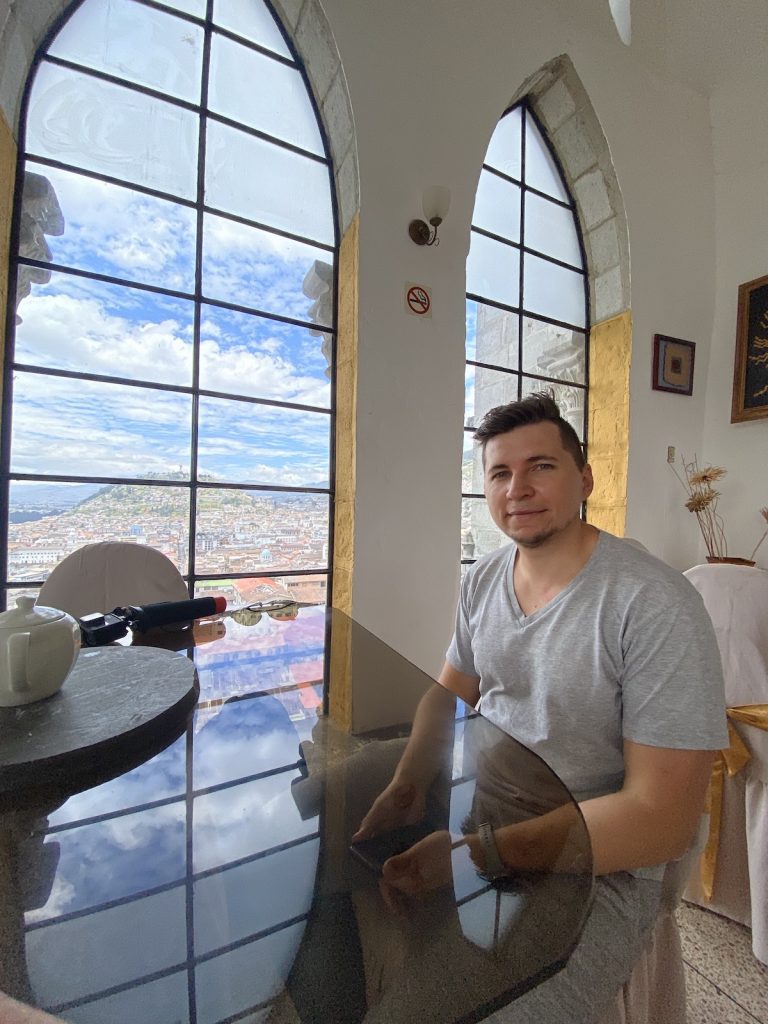 The extensive menu, which combines Greek, Ecuadorian, and American cuisine, offers lots of variety. Don't miss trying out their coffee! As they state on their website, "coffee is what we're about, else we wouldn't be a café." The catchphrase wouldn't be on their site for anything.
Bottom Line
Aside from history and culture, food is also one of the reasons why you should visit Quito Historic Town. There are plenty of traditional restaurants and small cafes where you can get scrumptious meal showcasing Ecuador cuisine. Traveling to Quito is never complete without trying out their local foods so make sure to try one of these restaurants mentioned or maybe discover one on your own!