The Galapagos archipelago houses some of the finest beaches in the world. If you are planning to visit the Galapagos Islands, we have listed the best beaches of the Galapagos Islands below to help you create your itinerary.
Tortuga Bay (Bahia Tortuga)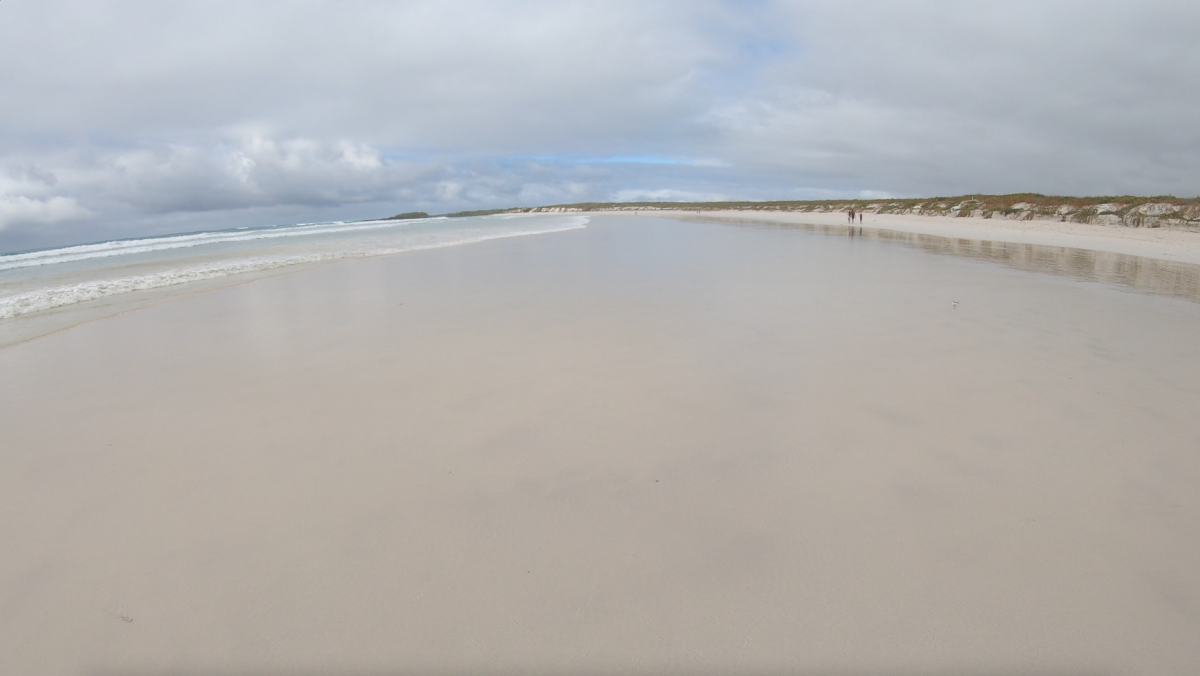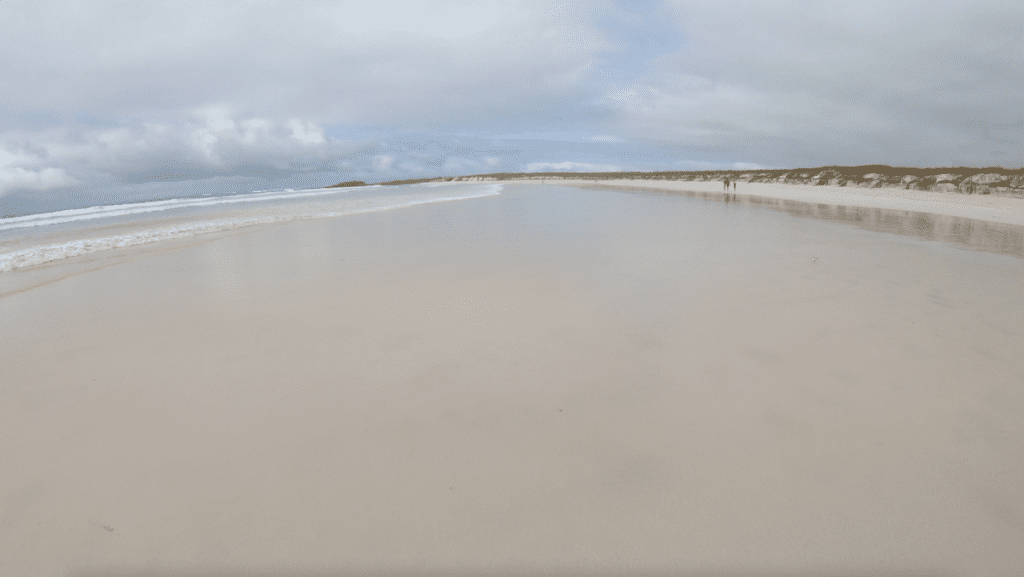 Tortuga Bay is located on Santa Cruz Island, Galapagos. It is a perfect area to relax and enjoy traditional beach activities surrounded by intriguing Galapagos wildlife.
How To Reach Tortuga Bay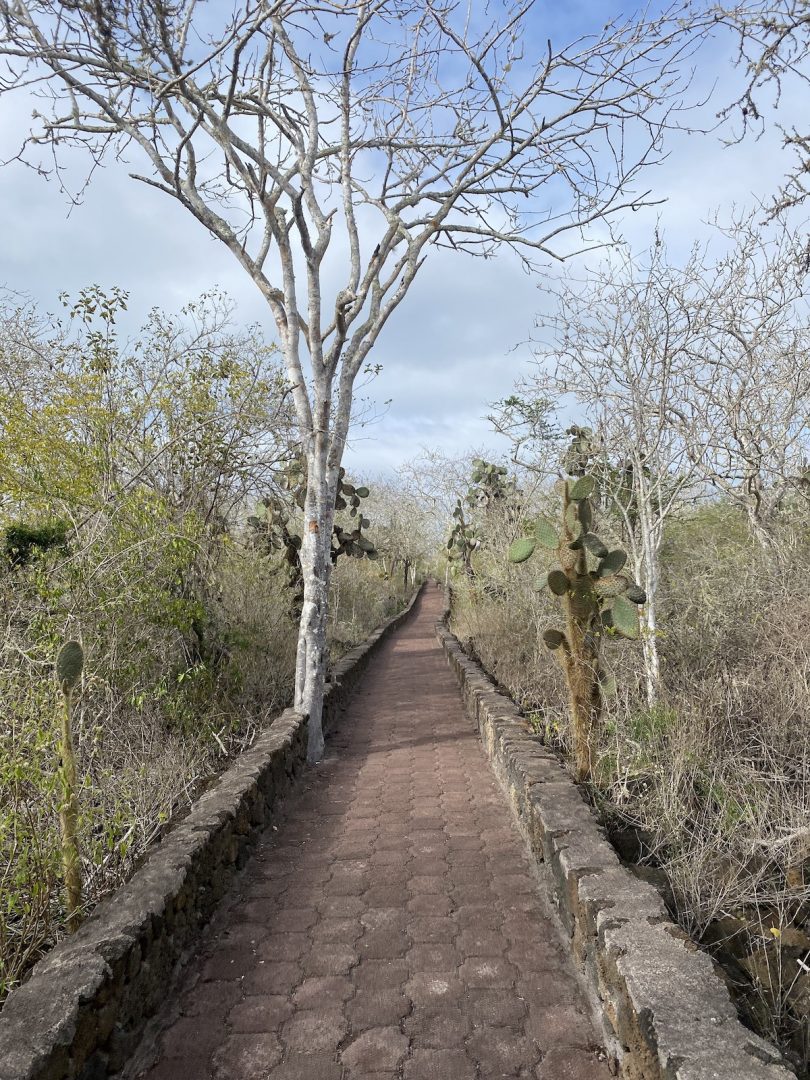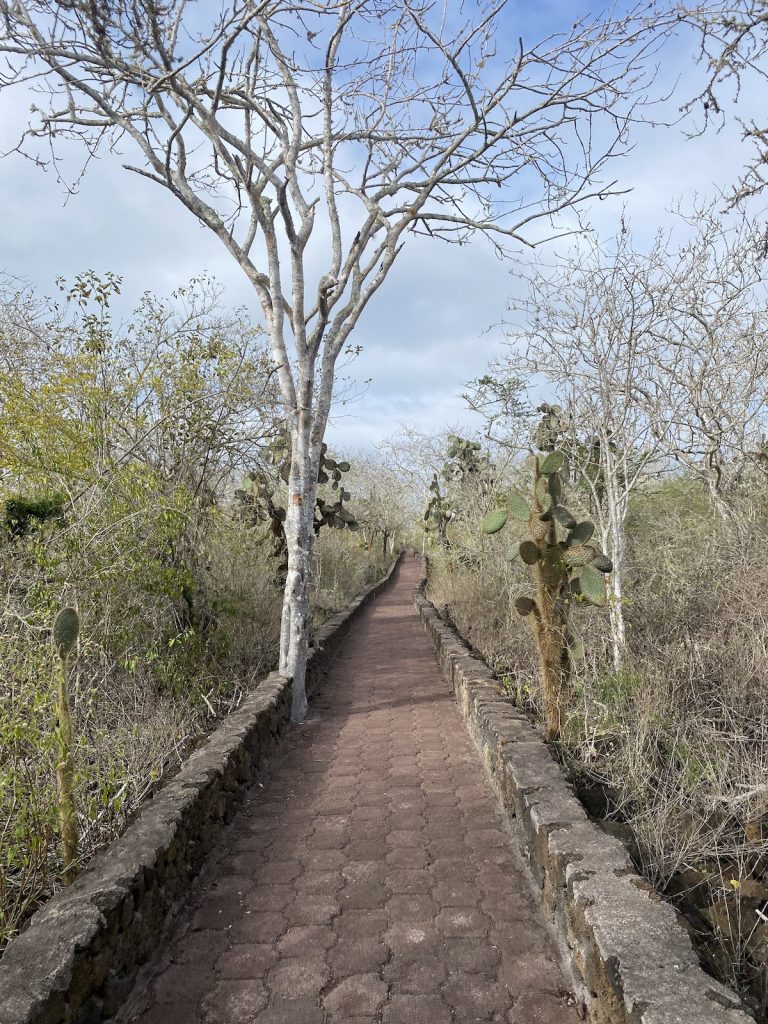 Tortuga Bay is around an hour's walk from Puerto Ayora. You begin by walking to the trail from the main water taxi port. The path is roughly 1.5 miles (2.5 kilometers) long once you reach it. The entire hike will take approximately one hour. 
We took this path because we had time and loved wandering around the islands. The trail allowed us to spot warblers, finches, and mockingbirds. We also came across a lava lizard scuttling across the path.
If you don't feel like walking, you can take a water taxi from Puerto Ayora for about $10.
Activities in Tortuga Bay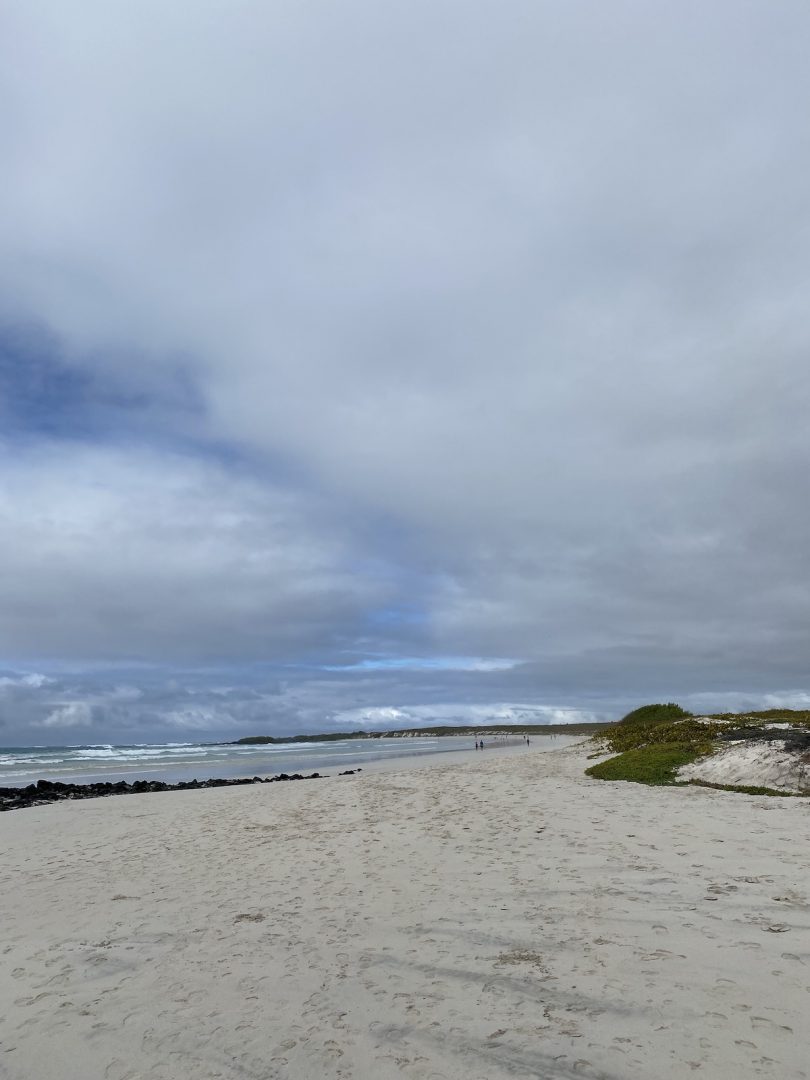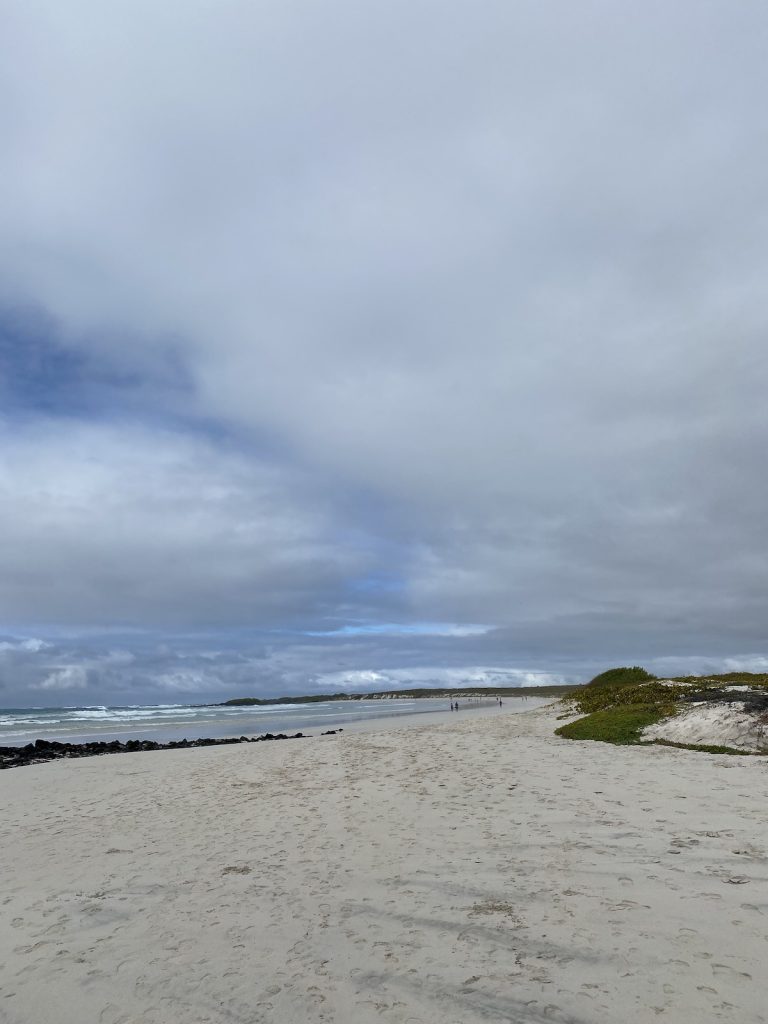 It's a great place to unwind, sunbathe, swim, snorkel, kayak, or walk around.
Swimming from Tortuga Bay's main beach is prohibited owing to strong currents, but you can swim from a nearby, sheltered cove.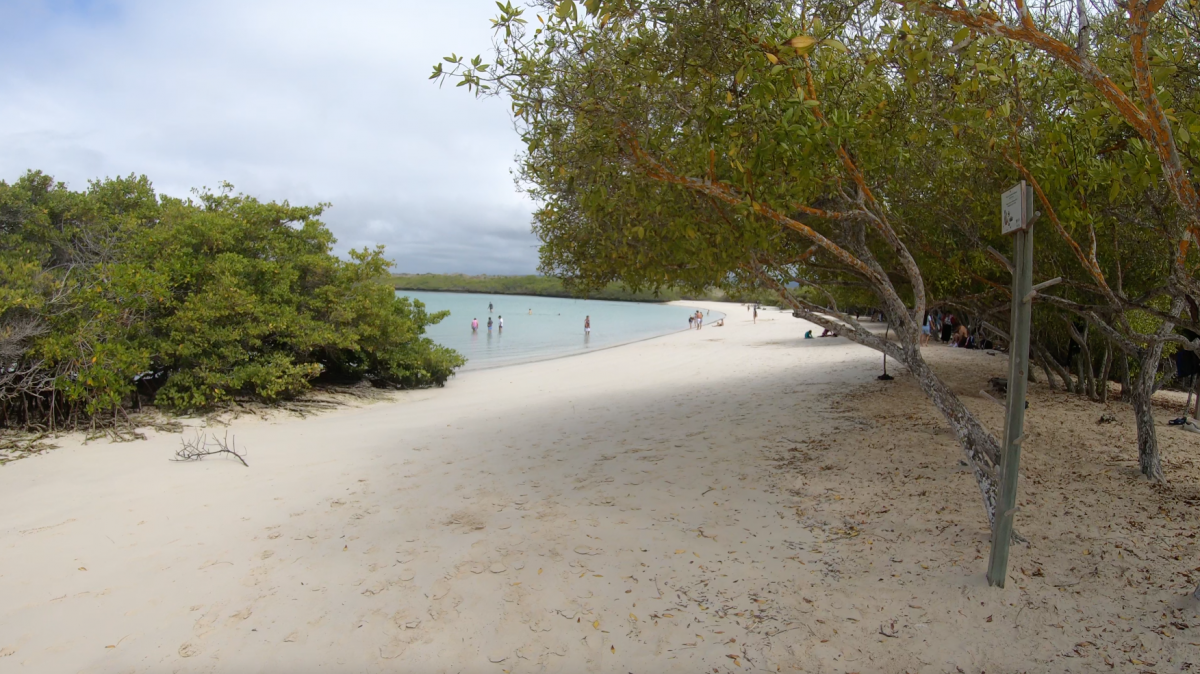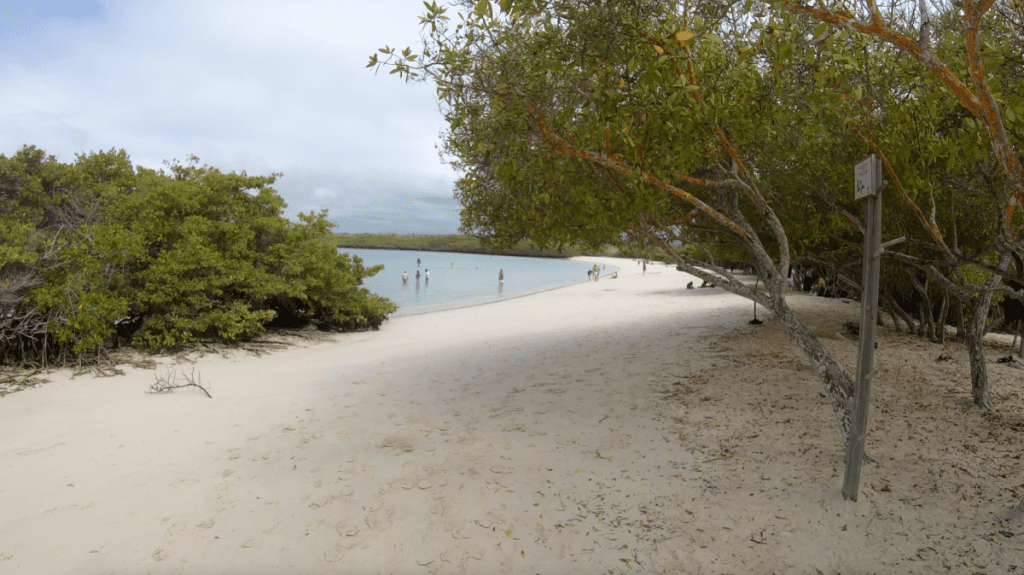 We spent our time in Tortuga Bay swimming and snorkeling around the bay nearby (Playa Mansa beach). We also enjoyed bird watching, another popular activity at Tortuga Bay due to the diverse range of birds living there. 
We spotted a flock of pelicans and finches. We also spotted a couple of also flamingos in the salt lagoon back up to the mangroves.
Puerto Chino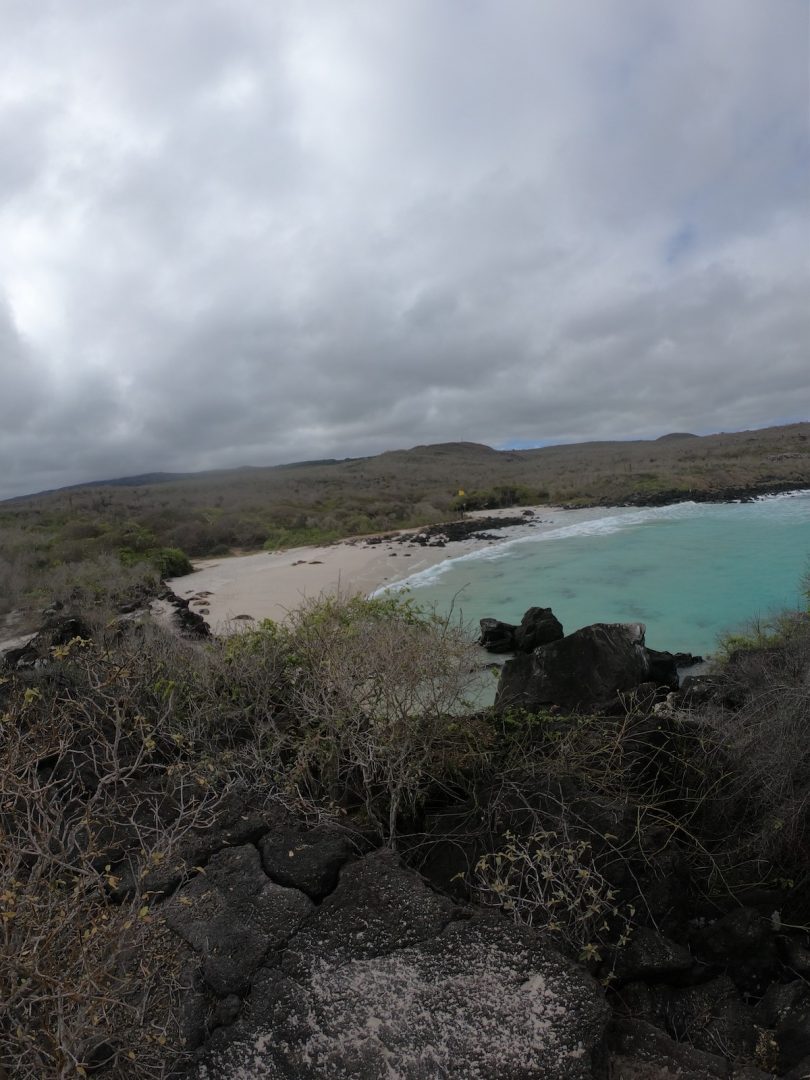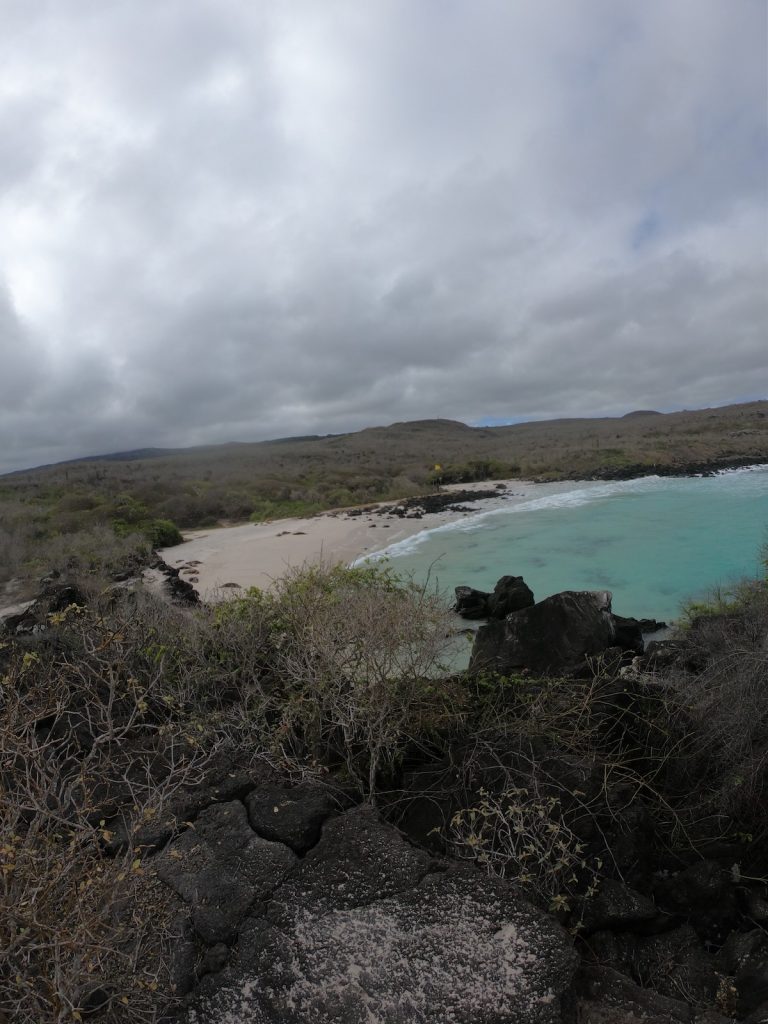 Puerto Chino is a small, stunning cove across the other side of San Cristobal Island from Puerto Baquerizo Moreno. It is an ideal place to unwind and take in the views and sounds of the Pacific Ocean.
How To Reach Puerto Chino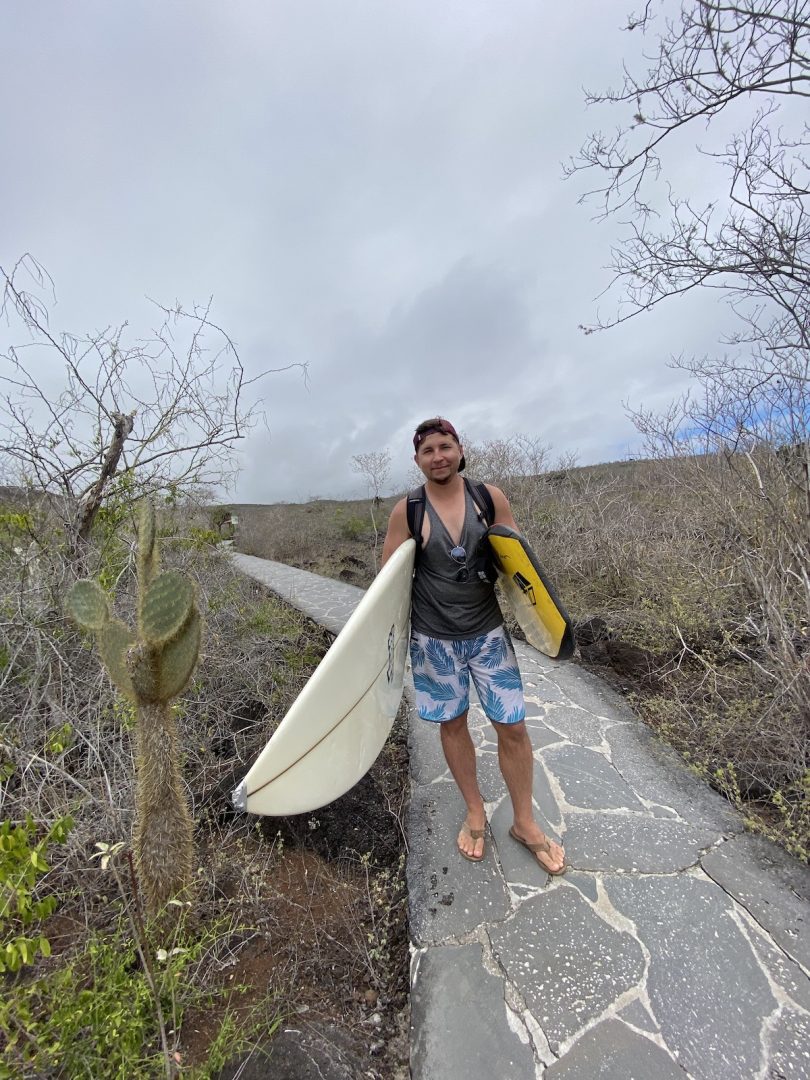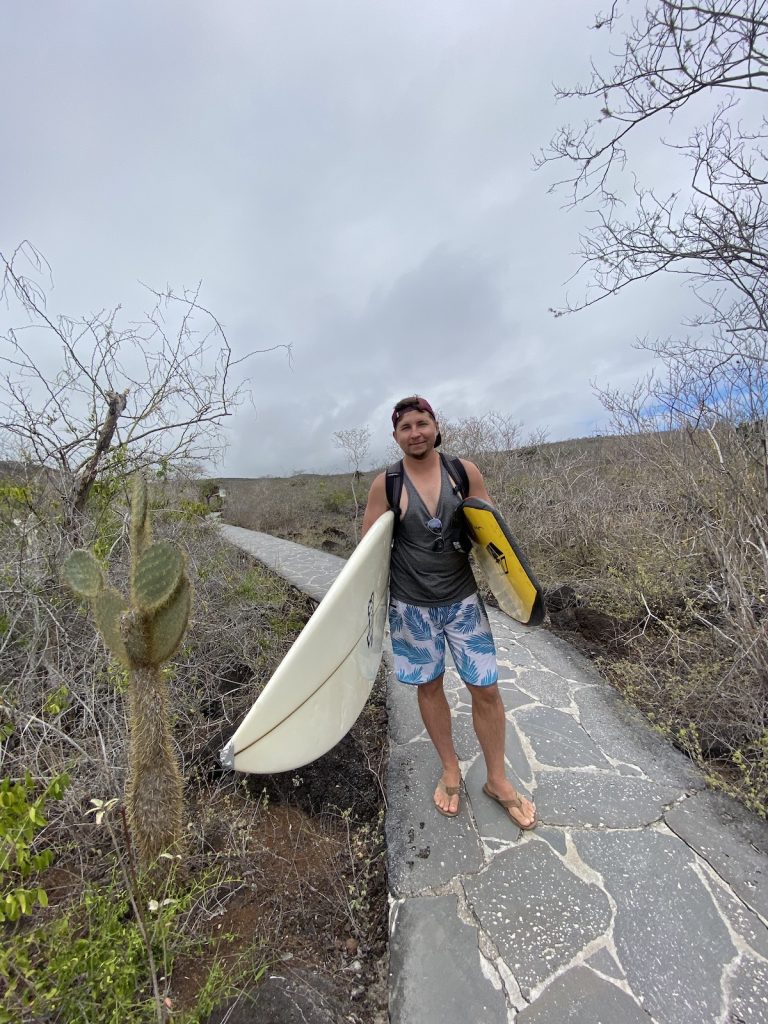 You can quickly get a taxi to drive you there or walk or bike there if you have time and good fitness to travel 24 kilometers (approximately 15 miles). 
We took a taxi to Puerto Chino Beach, which cost around $40 (both ways(. We asked the driver to pick us up later in the afternoon. The taxi dropped us off on the trailhead that led to the beach.
We walked the trail for around 15 to 20 minutes. It is an easy walk as the terrain is flat, making it accessible for everyone. The walk was pleasant; we even spotted a few birds and a Galapagos lizard along our way.
Activities in Puerto Chino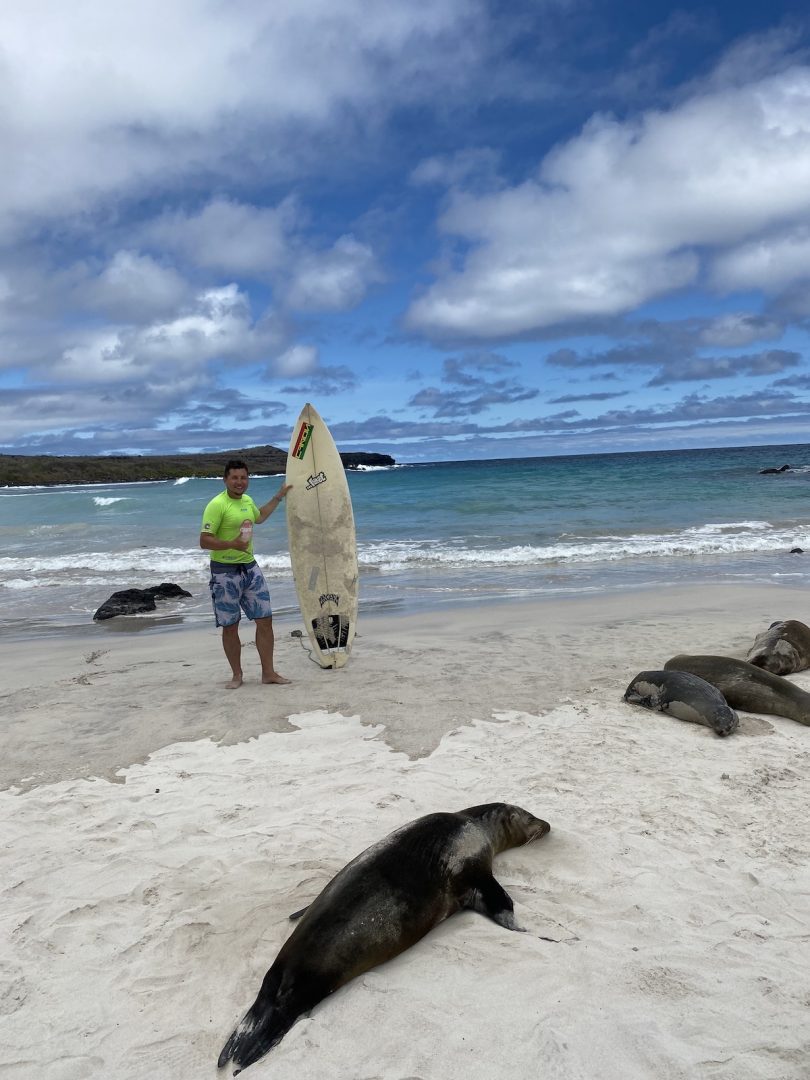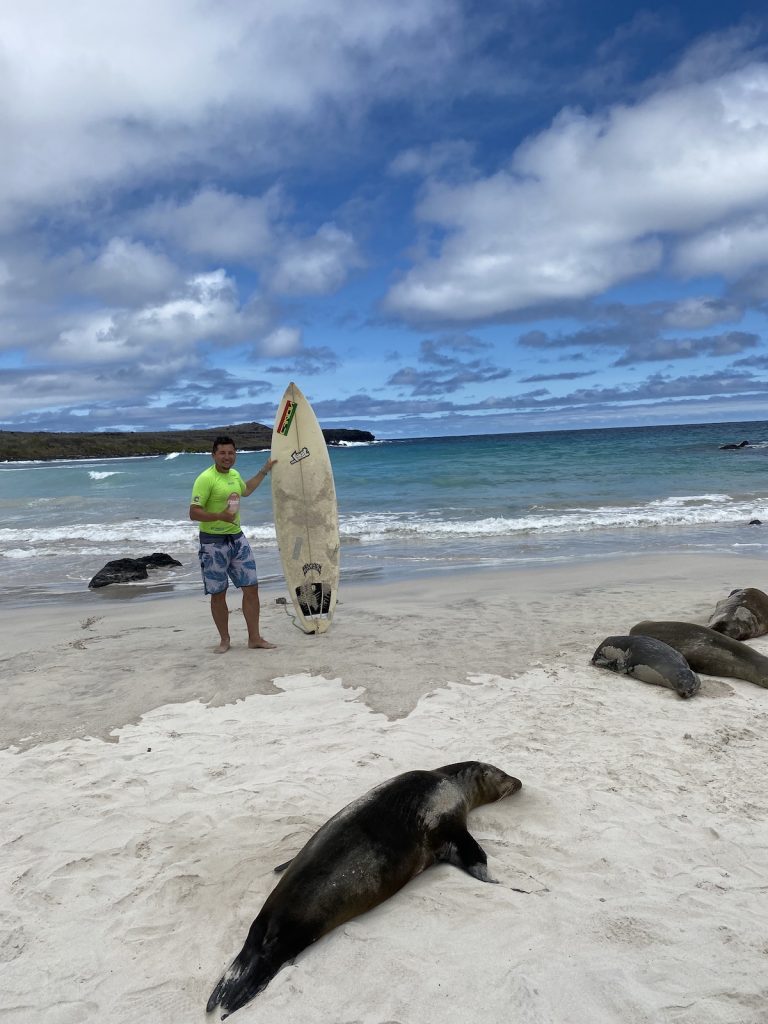 At the end of the trail, there were trees that welcomed us to a glimpse of the white sand beach.
Puerto Chino is an excellent place to swim, snorkel, or even surf on the beach to pass the time. It's one of the rare beginner-friendly beaches for surfing in the Galapagos.
We immediately looked for a spot for us and took photos of the surroundings.
The scenery is spectacular, with white sand, bits of lava rock, gorgeous quiet water, and a hill of lava rock and bushes to the right. 
According to one of the locals we spoke with, the cove acquired its name from the hill because it resembled a Chinese hat, hence the name "Puerto Chino."
We spent our time in Puerto Chino snorkeling and enjoying the views of sea lions and occasional bird sightings.
Playa Mann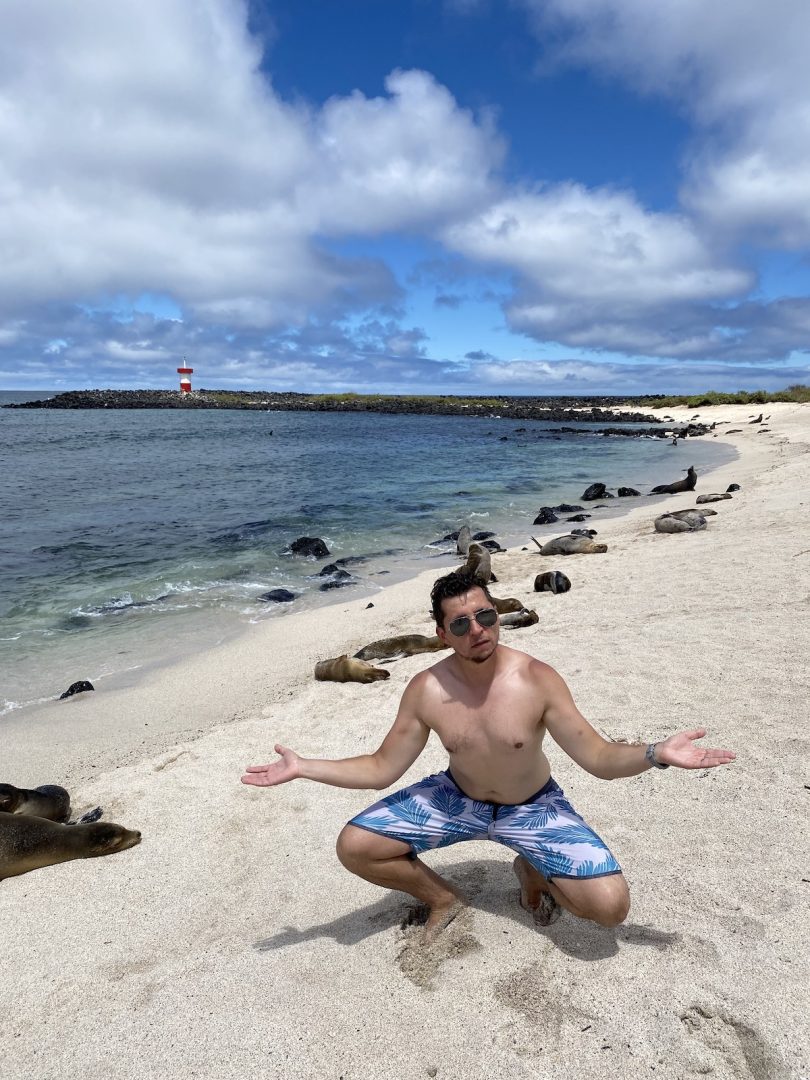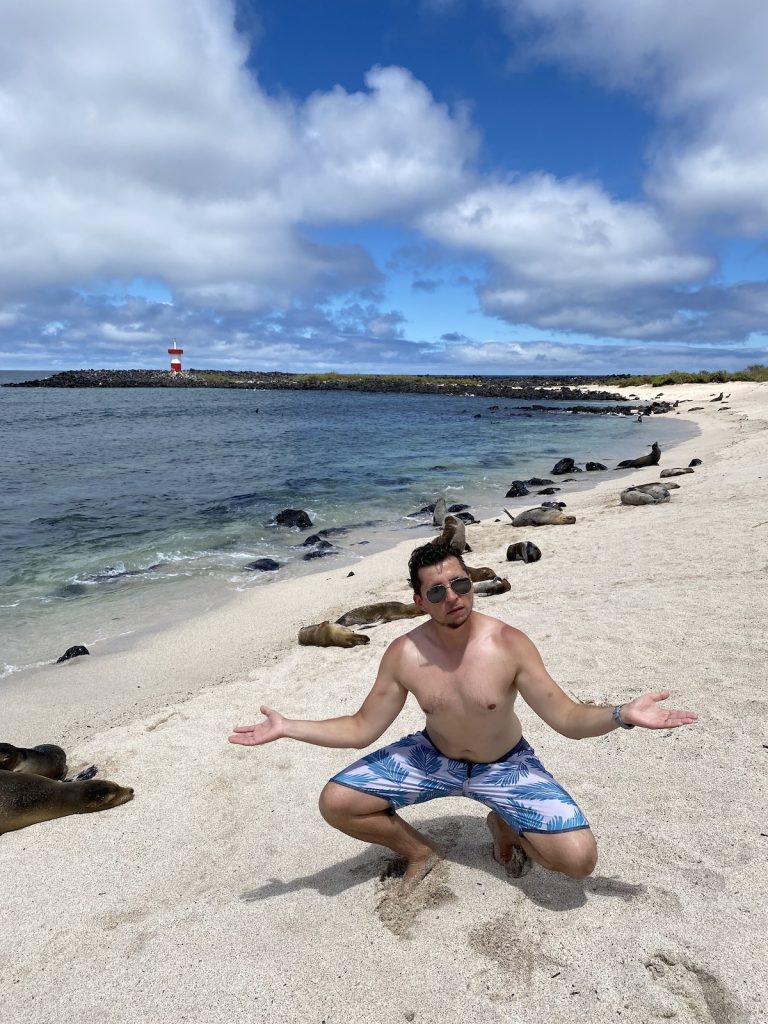 The Playa Mann beach is one of the locals' favorite beaches on San Cristóbal island. It is around 650 meters north of the village of Puerto Baquerizo Moreno on San Cristóbal Island. It is directly in front of the San Cristóbal Interpretation Center.
How To Reach Playa Mann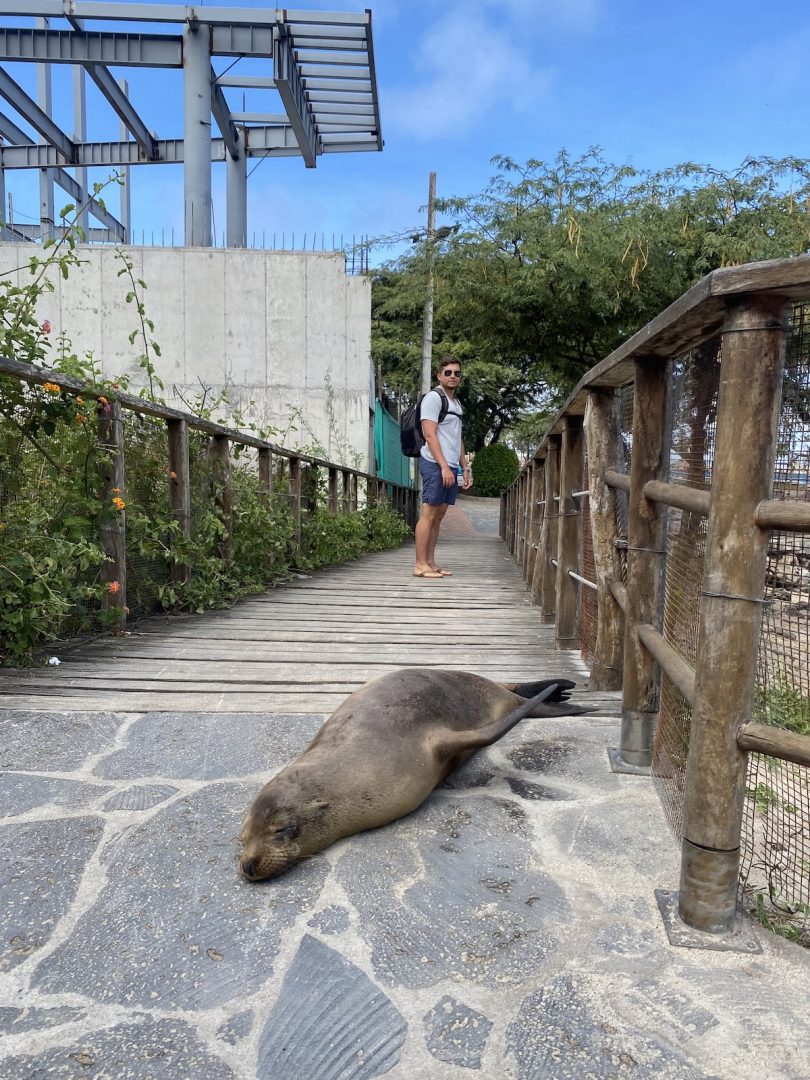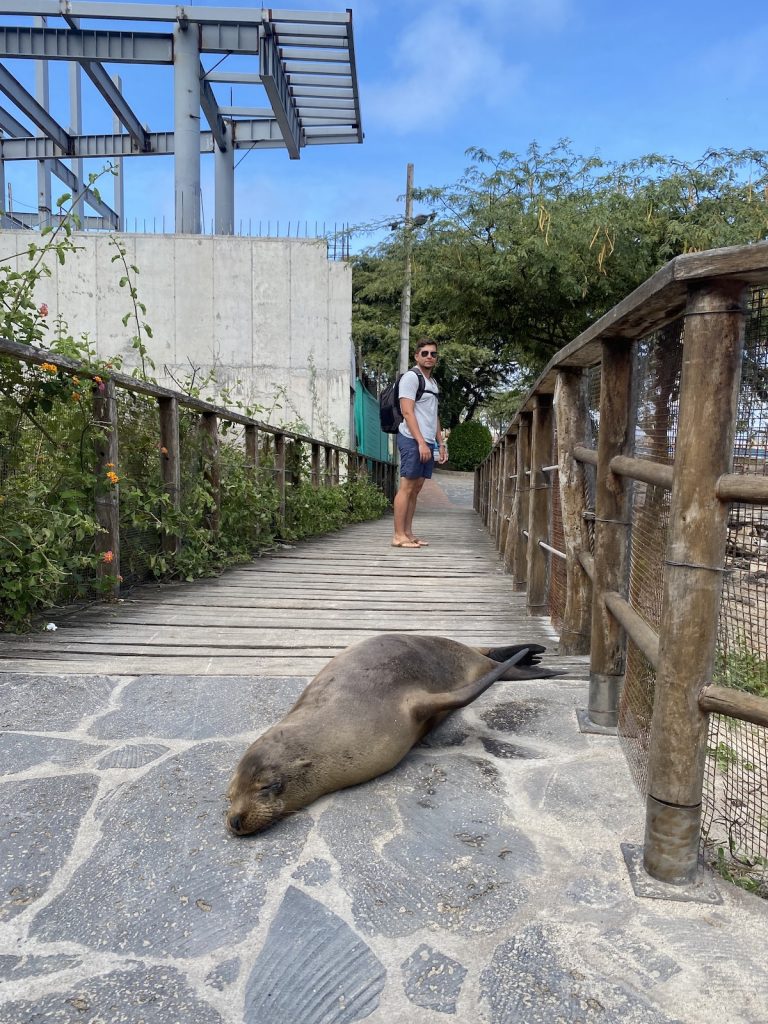 Playa Mann is accessible by foot or car. To reach this beach, you can take a taxi or walk north from Puerto Baquerizo's downtown and walk straight for 10 minutes.
Since it is only a short walk from downtown, we opted to walk to Playa Mann. We visited the beach before noon, and it was a worthwhile trip.
Activities in Playa Mann
You can enjoy the usual water activities in Playa Mann, such as swimming, snorkeling, sunbathing, and kayaking. There are kiosks in the area where you can buy food, so you will not worry about getting hungry or thirsty by the beach.
We had fun snorkeling in Playa Mann. We spotted a lot of fish and turtles underwater. Locals said that there are also sighting of blacktip reef sharks in the area, but we were not lucky to see one. Sea lions are also a common sight on the shore.
If you do not have snorkeling equipment, rentals are available around the area. 
Playa Lobería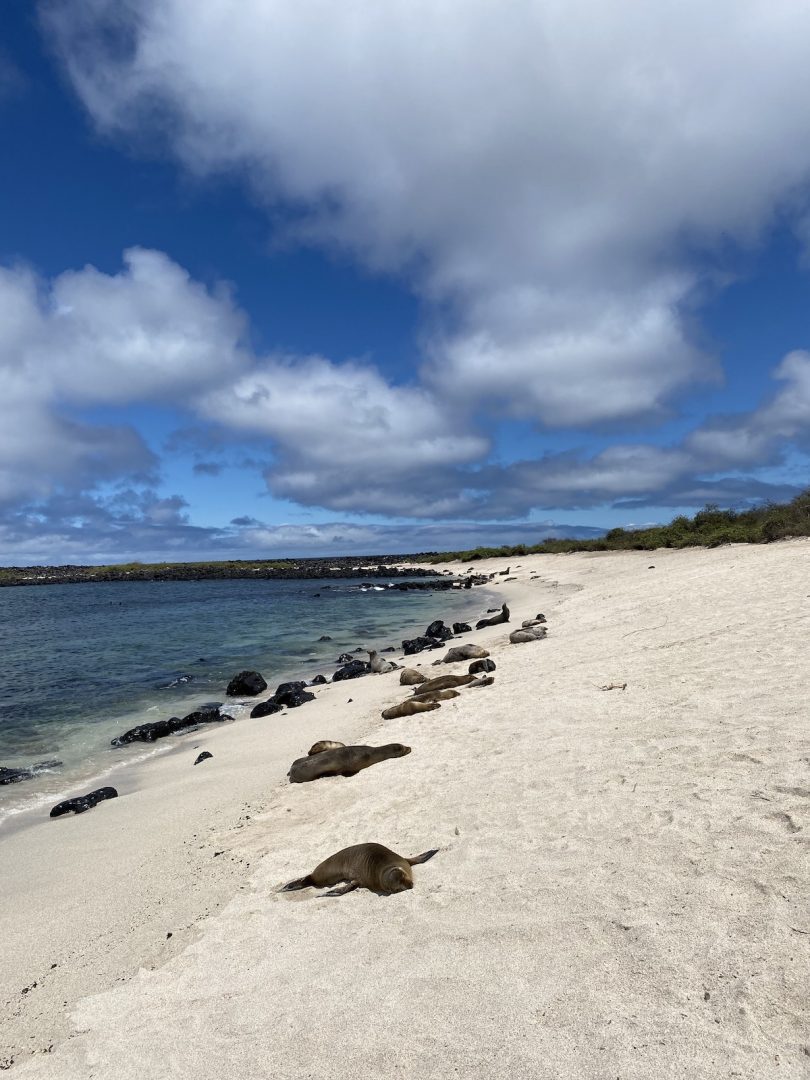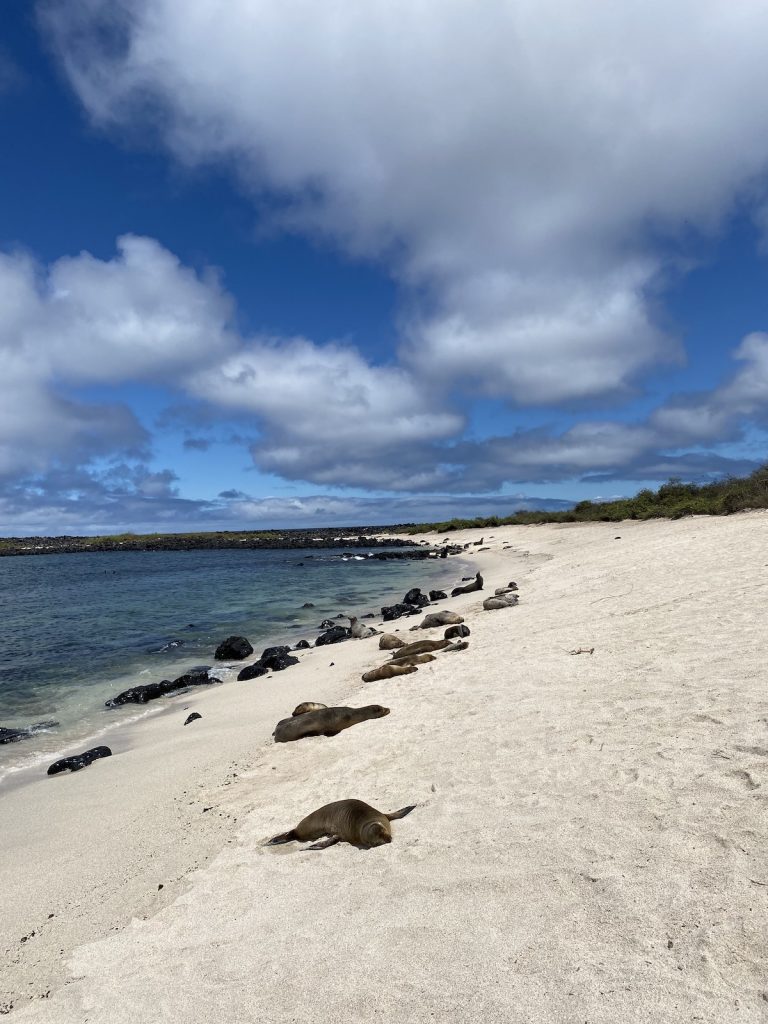 Before, most sea lions are found in Playa Loberia. The place is named after sea lions (lobos marinos) since the beach used to have a huge population of them.
However, times have changed, and many sea lions have relocated to Playa de Los Lobos.
How To Reach Playa Loberia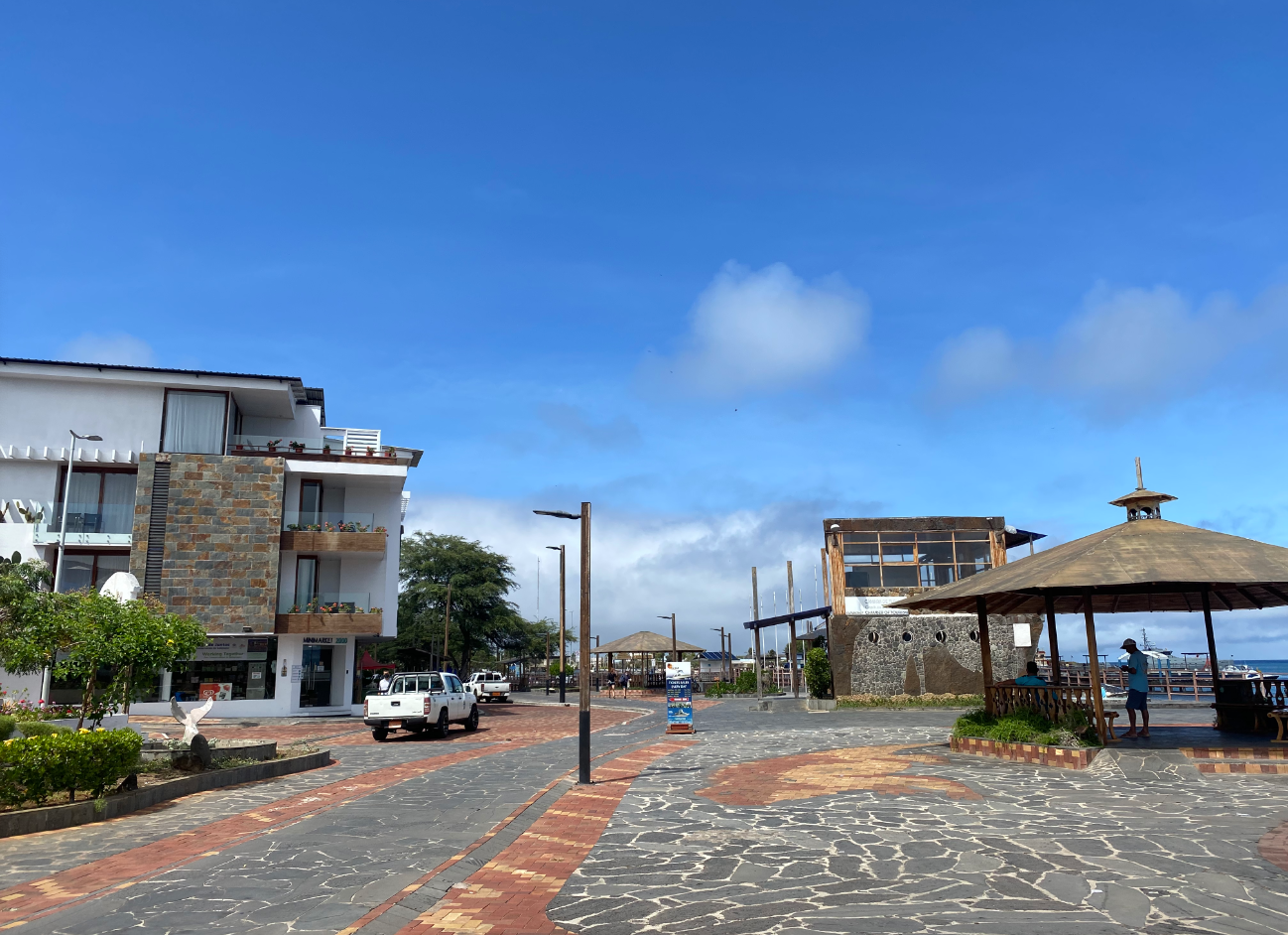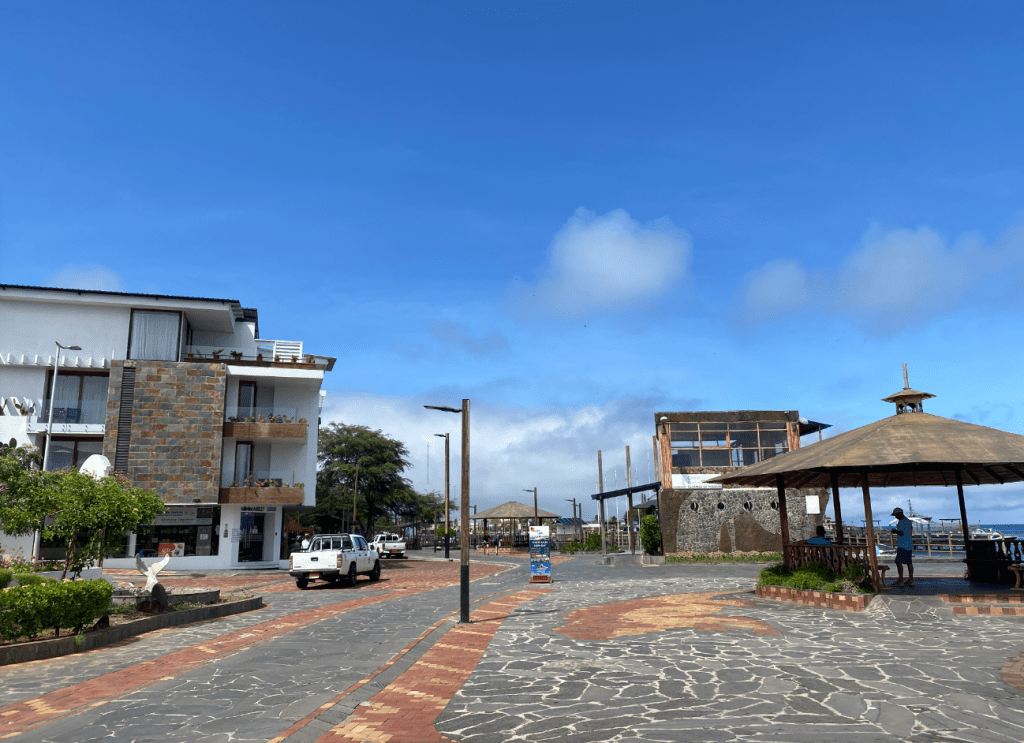 You can reach La Lobera by foot, cab, or bicycle. A taxi from town costs around $2 to $3, and the ride takes about 10 minutes. It is also accessible by a 15-minute bike ride or a 45-minute walk.
It takes around 10 minutes to get to the beach area from the trailhead. On the way there, we come across one of the enormous iguanas and horse flies. After a short walk through the trees, the rocky beach greeted us.
Activities in Playa Loberia
Playa Loberia is an excellent spot for snorkeling, even for kids, The clear water is calm and protected, so it is perfect for families. 
If you are into surfing, you can also surf in Palaya Loberia. Surfers enjoy riding the strong break created by the rocks that protect the shoreline.  
While sea lions can be friendly, you should remember that sea lions can be violent toward humans sometimes. Thus, it is best to keep a safe distance from them.
Apart from sea lions, we also observed frigate birds and several finches. We also got the chance to see some marine iguanas on the rocks.
Pinnacle Rock Beach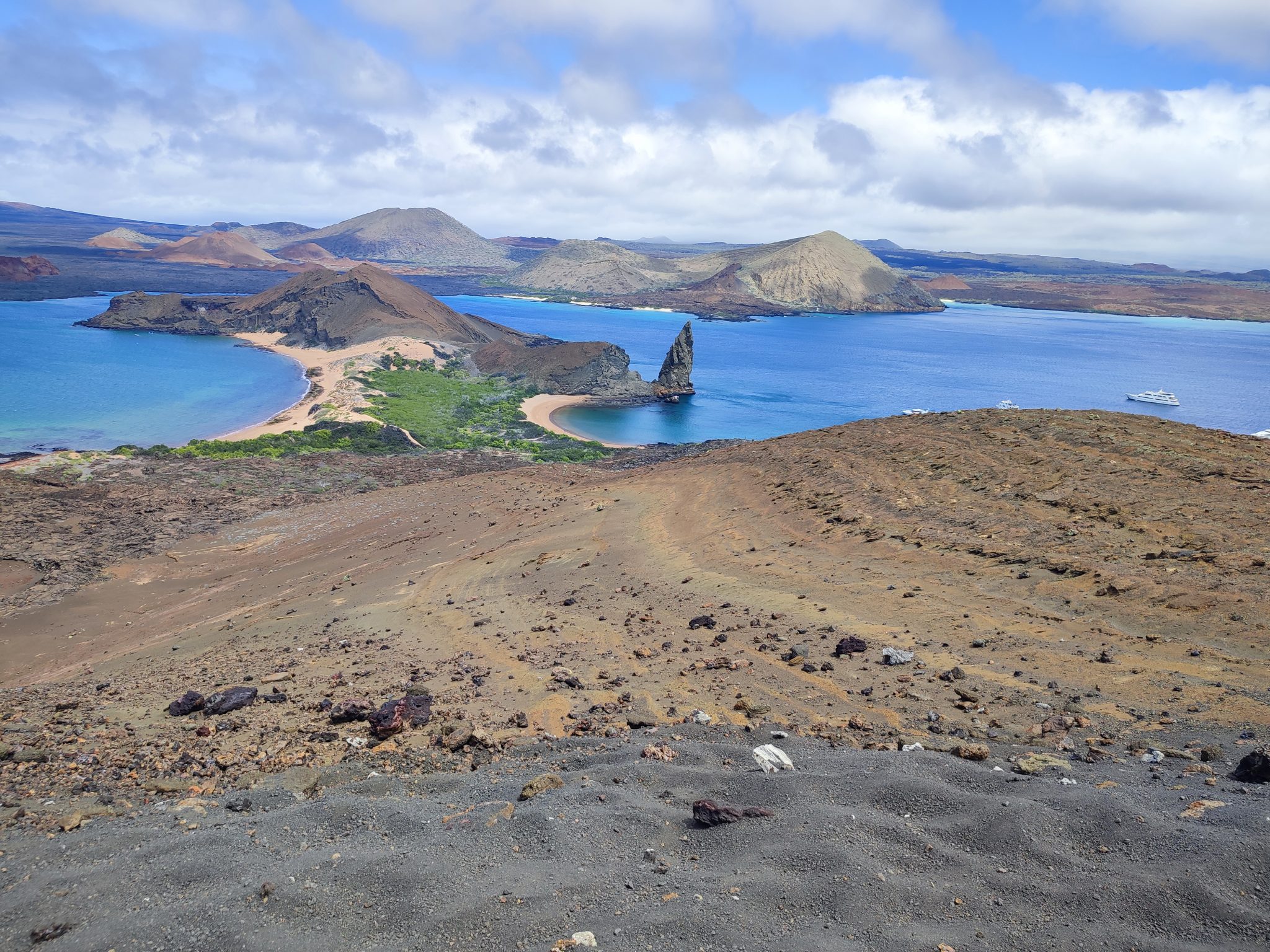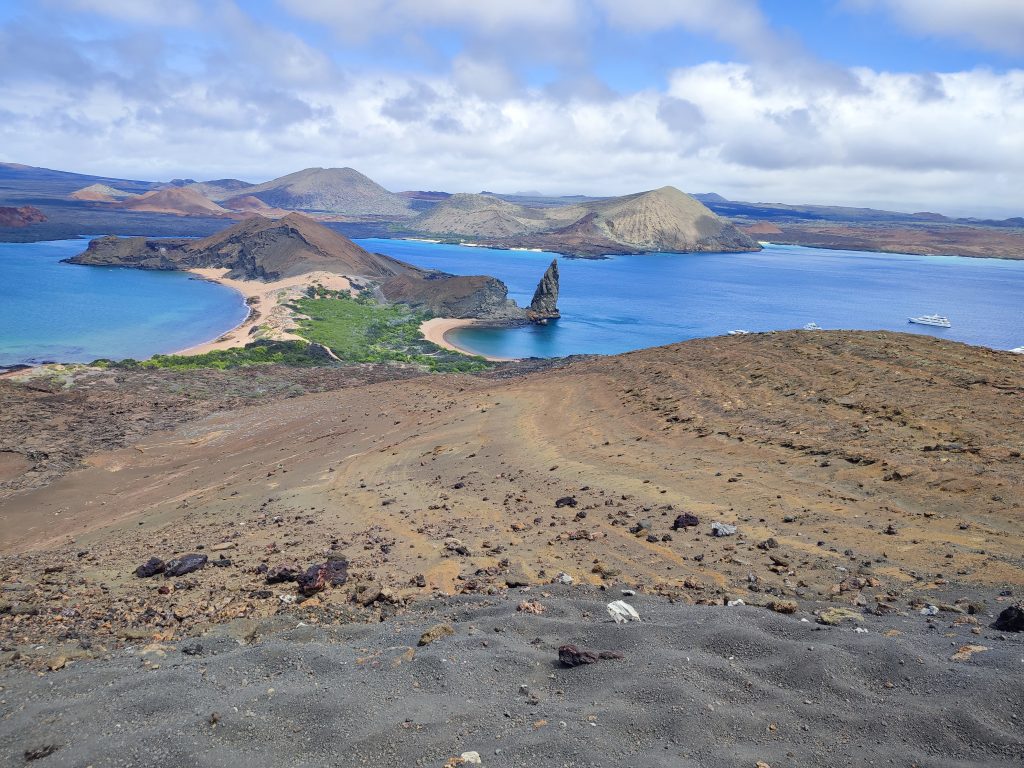 The Pinnacle Rock is situated on Bartolome Island and is one of the most well-known and must-see Galapagos sights. 
This renowned rock is a remarkable volcanic cone produced when lava from an undersea volcano was released. As the hot lava cooled in the sea, it erupted and reassembled into a massive rock composed of numerous thin layers of basalt.
While we failed to see the beauty of this beach because of a boat mishap, we heard so many great things about Bartolome Island and Pinnacle Rock Beach.
How To Reach Pinnacle Rock Beach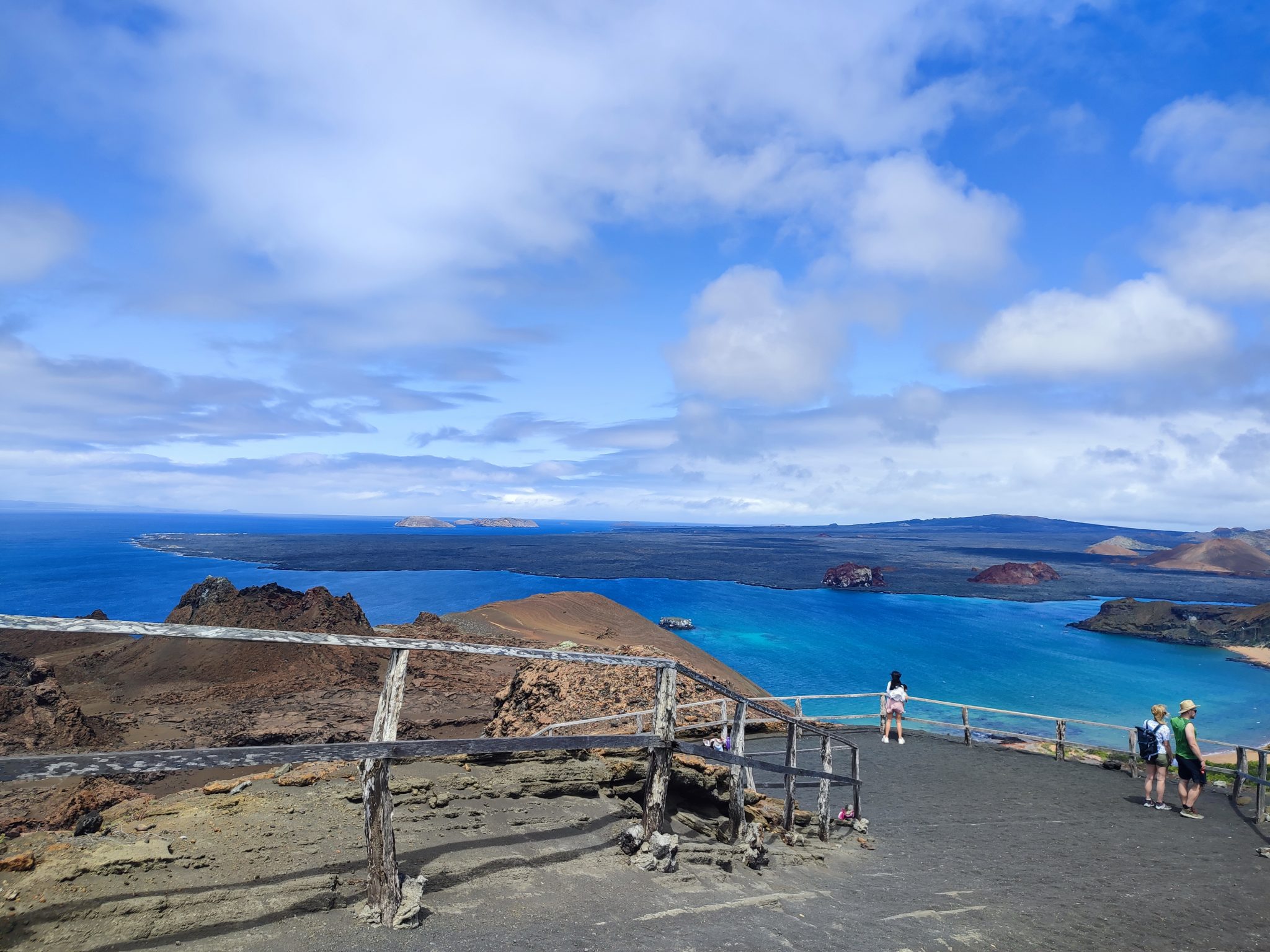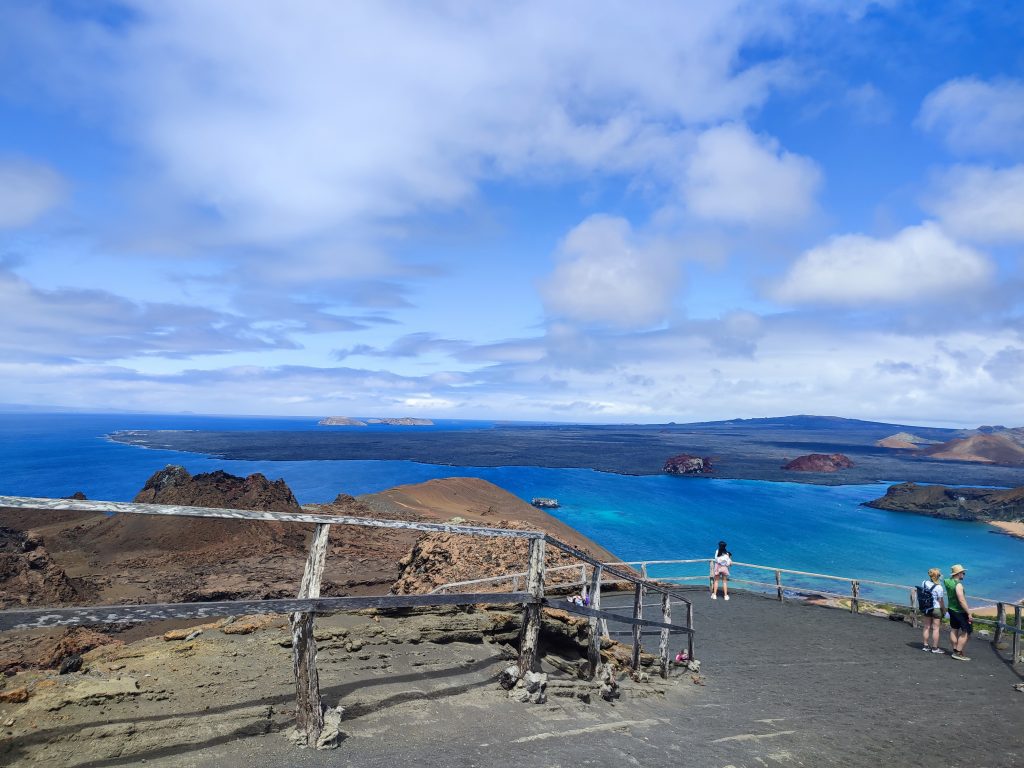 You can reach Pinnacle Rock by going to Bartolome Island. Bartolome Island is an ideal day trip from Puerto Ayora, Santa Cruz, since it is only a two-hour sail from the Itabaca Channel. Boat tours to Bartolome Island are available from Santa Cruz Island.
Activities in Pinnacle Rock Beach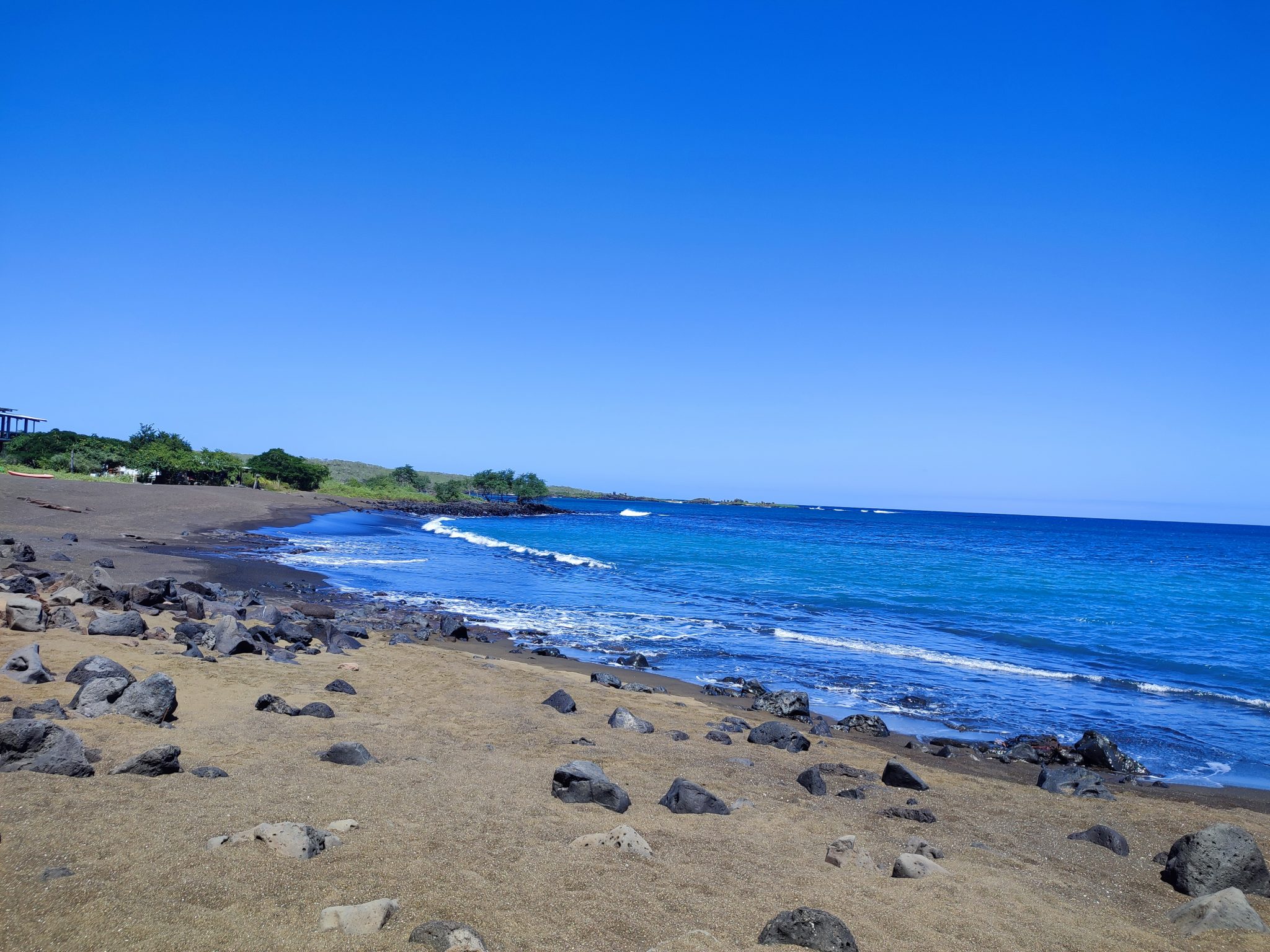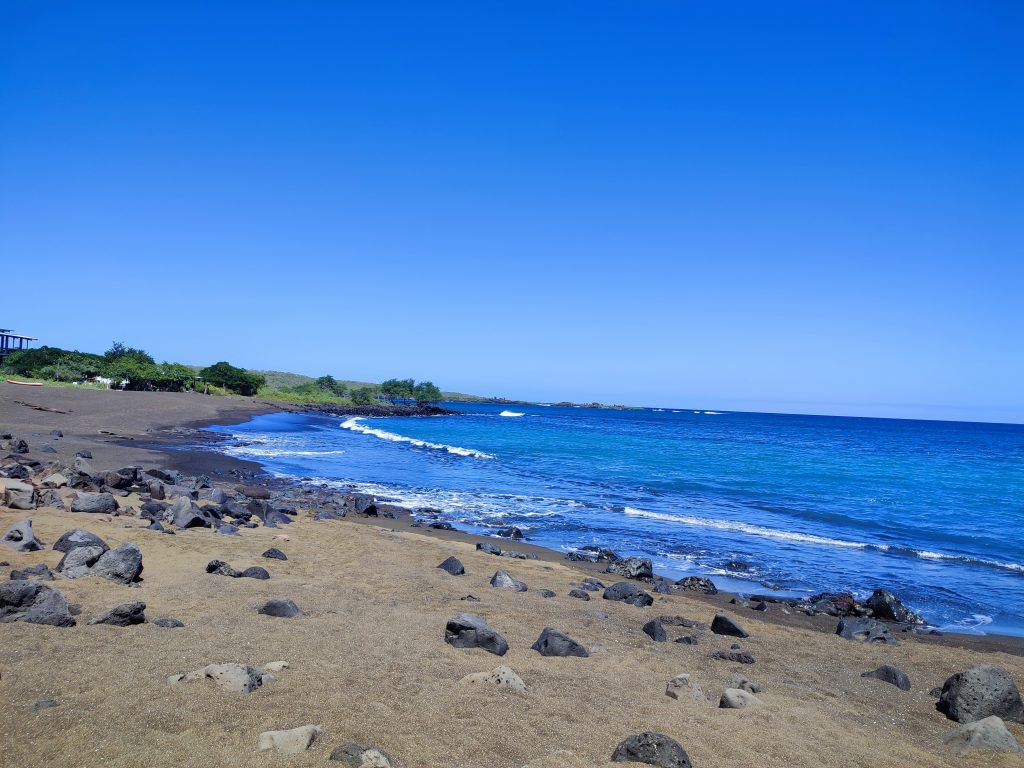 Bartolome Island is known for the best views in the Galapagos. Tourists usually take many photos with Pinnacle Rock as their backdrop. You can hike to the Pinnacle Rock Viewpoint to enjoy the panoramic views and take even more jaw-dropping photos.
From what we've heard, you may expect to witness a diverse range of Bartolome Island birds and lively sea lions.
You can enjoy swimming, snorkeling, diving, or just lounging on the golden sand beach. We were looking forward to diving here, but I guess it has to wait for our return trip to the Galapagos. 
Puerto Villamil's Main Beach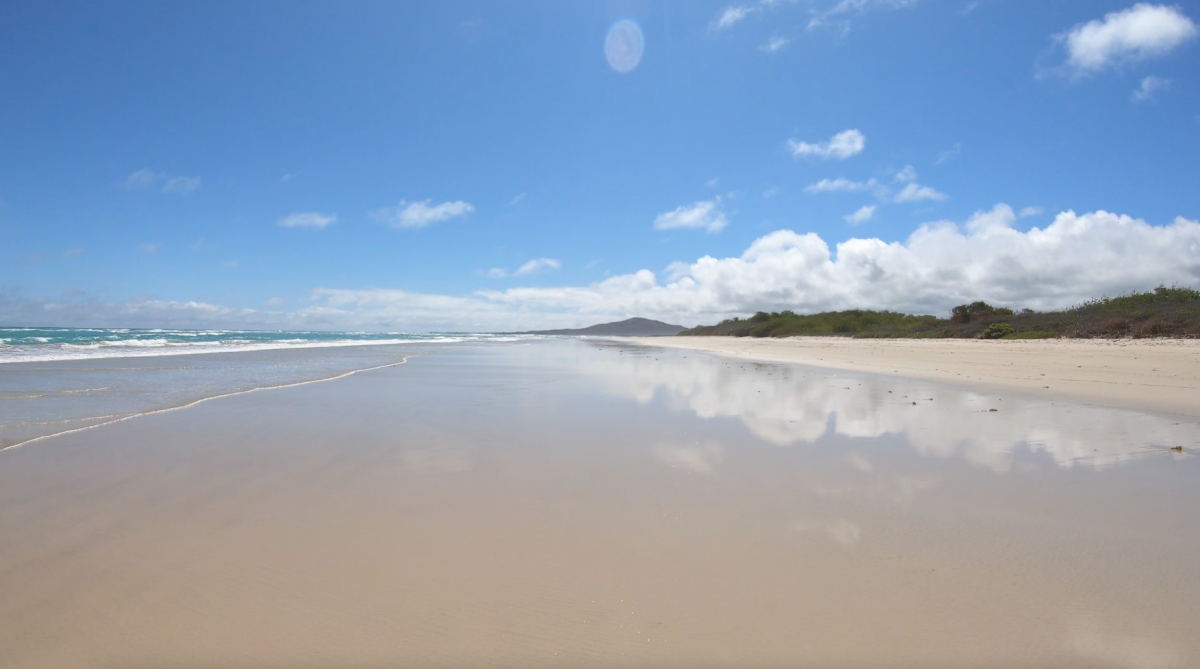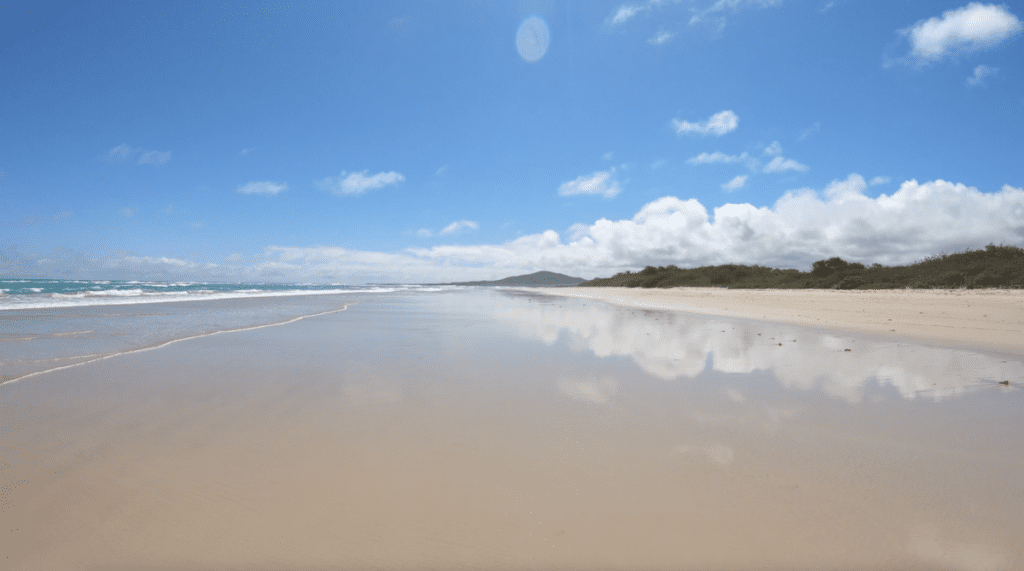 The Puerto Villamil beach on Isabela island is a beautiful 4km stretch of sand that goes along the entire seaside of the charming town.
This white-sanded paradise with a turquoise sea is ideal for unwinding and downtime after island hopping. 
How To Reach Puerto Villamil's Main Beach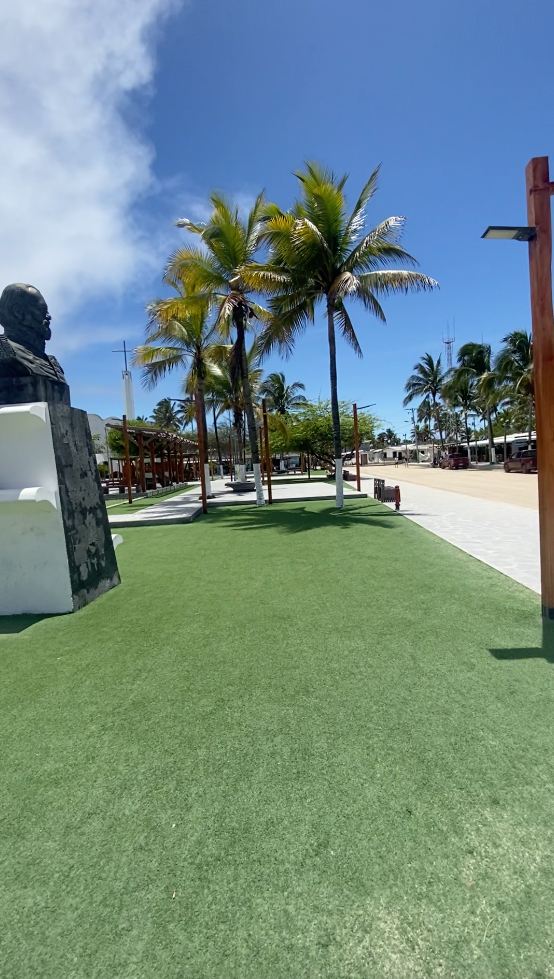 Puerto Villamil's main beach sits literally in front of the town of Puerto Villamil, the "capital" of Isabela island. It is the island's primary beach.
You can get there on foot. It is around 500 meters away if you are not staying at one of the beach hotels. It took us about 15 minutes to travel from downtown to the beach.
Activities in Puerto Villamil's Main Beach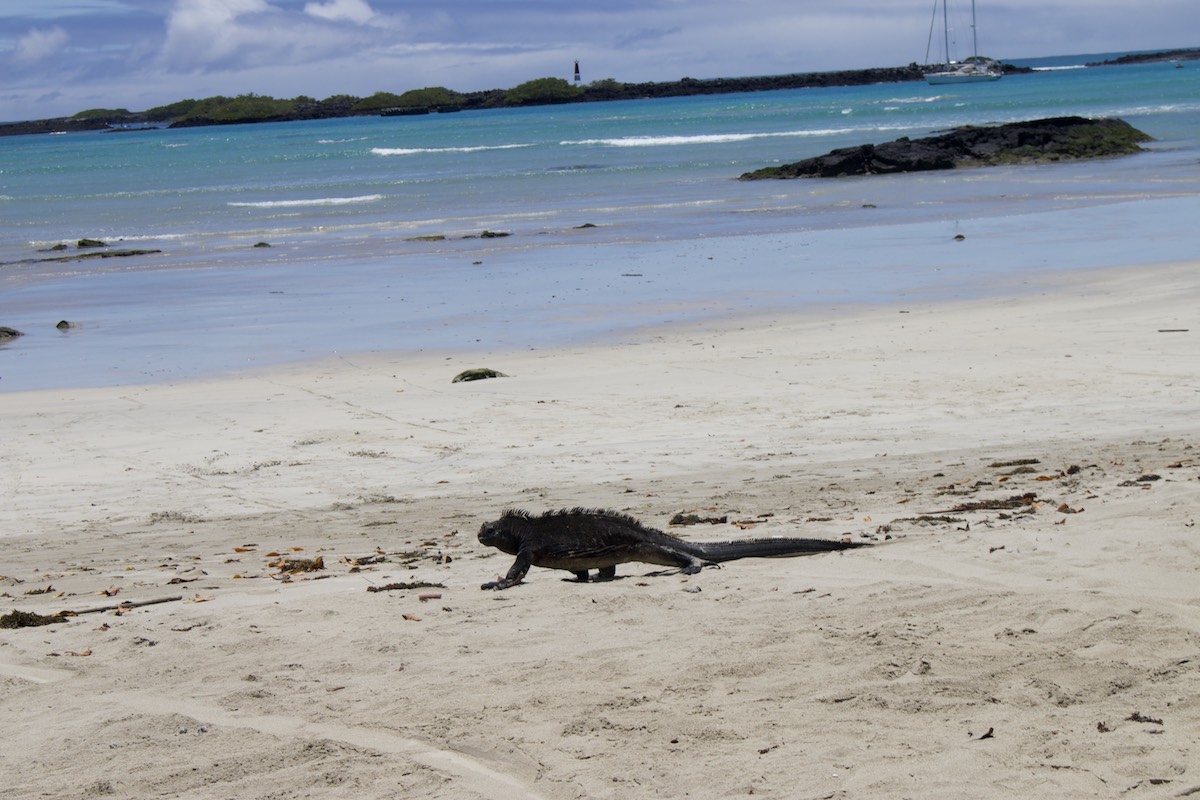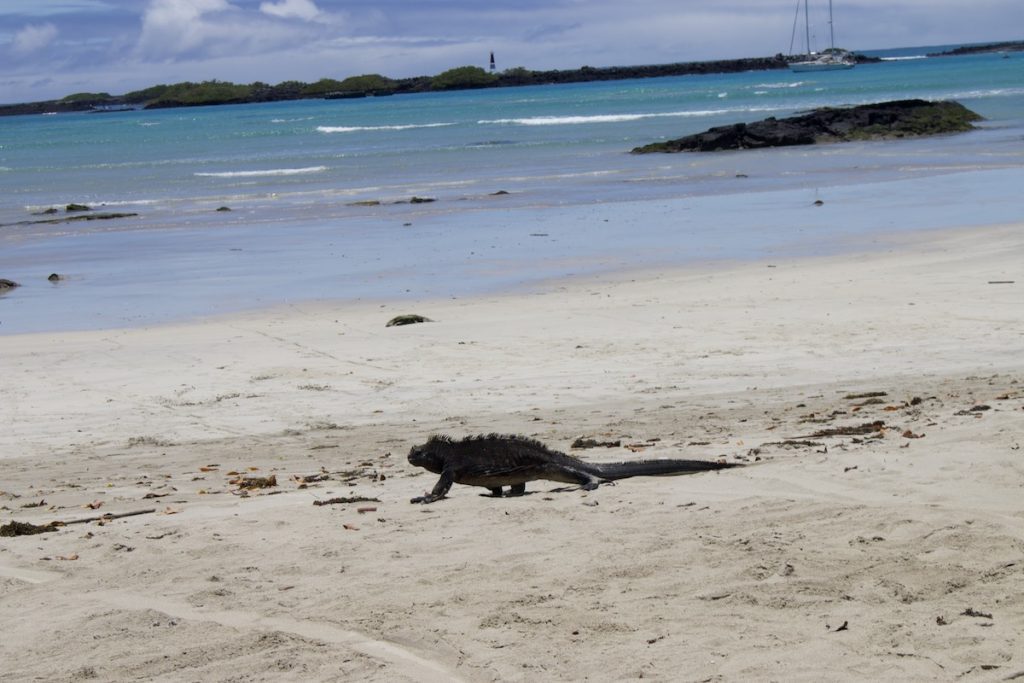 Despite its modest size, the port is frequently the greatest place on the island to snorkel with Galapagos sea lions.
We were exhausted from our boat tours, so we thought of skipping it in favor of lying down on the sand and watching everything around us. However, since we spotted some pelicans catching their meal of the day, we knew there was plenty of fish. So we decided to go on our initial plan of snorkeling, and it was worth our time!
We realized why the pelicans were enjoying their time catching their bounty. There were various tropical fish and turtles under the calm water. Puerto Villamil beach will not fail you with all the beautiful sights underwater.
We also observed the sea lions passing their time and lounging on the shore. There are also marine iguanas chilling around the area.
The locals said that sometimes there are penguins on nearby rock outcrops or swimming in the chilly seas, but we aren't lucky to see any. 
Conclusion
You will definitely enjoy the best beaches of the Galapagos, as they are all pristine and stunning. There are also plenty of wildlife and unworldly sceneries to take in, so make sure to take as many photos as you can during your trip.
Whether you like to do adventurous water activities or just lay on the sand and bathe under the sun, the beaches in the Galapagos Islands will surely amaze you.