Ecuador's highlands are particularly appealing to tourists and ex-pats because of the warm climate and cultural environment.
There are plenty of mountain towns in Ecuador where age-old customs are still observed. Some towns showcase colonial architecture that serves as a reminder of Spain's impact in Latin America.
If you are looking for mountain towns to visit in Ecuador where you can enjoy the "eternal spring" weather, here are some of the areas you must not miss.
Riobamba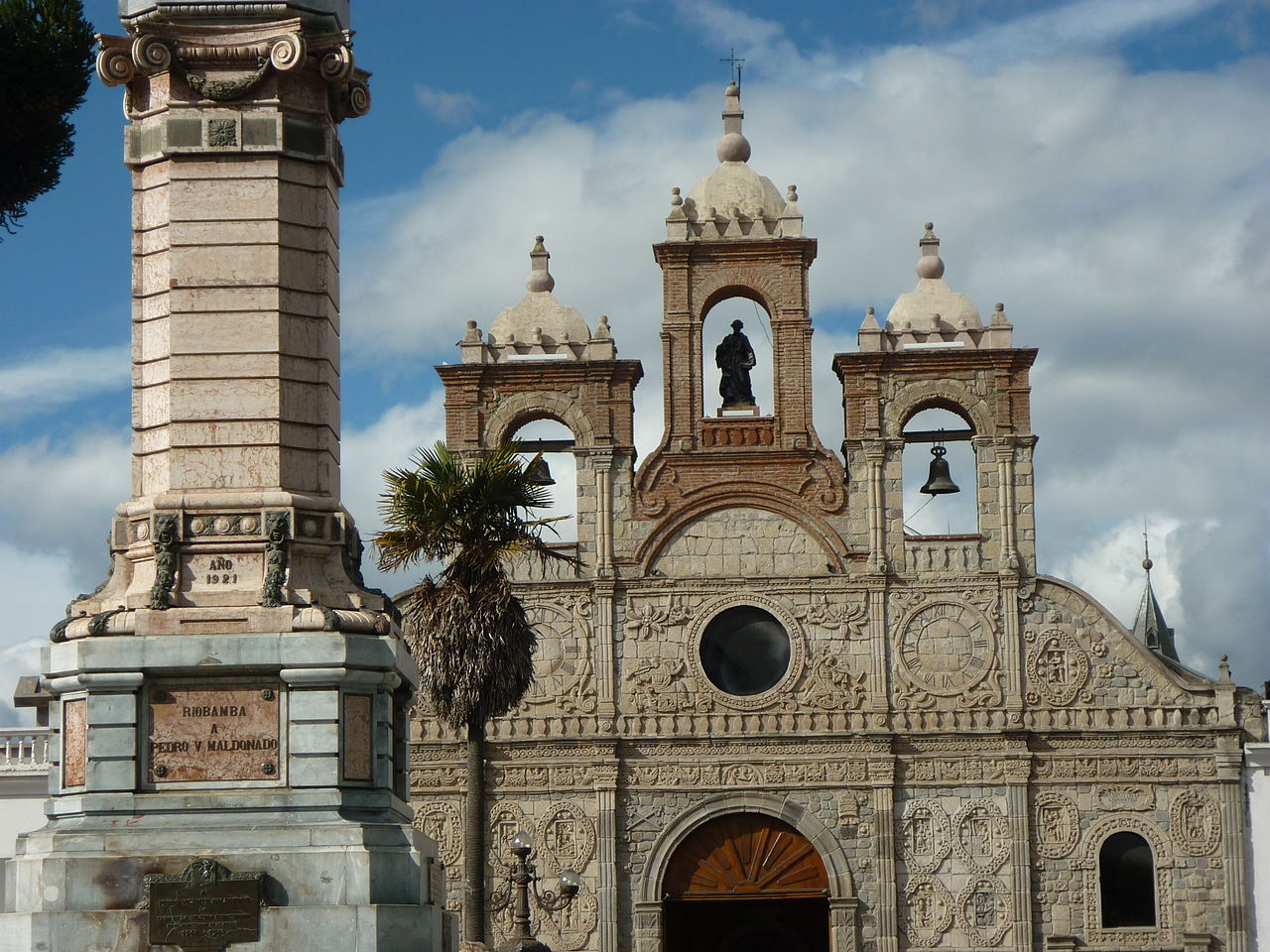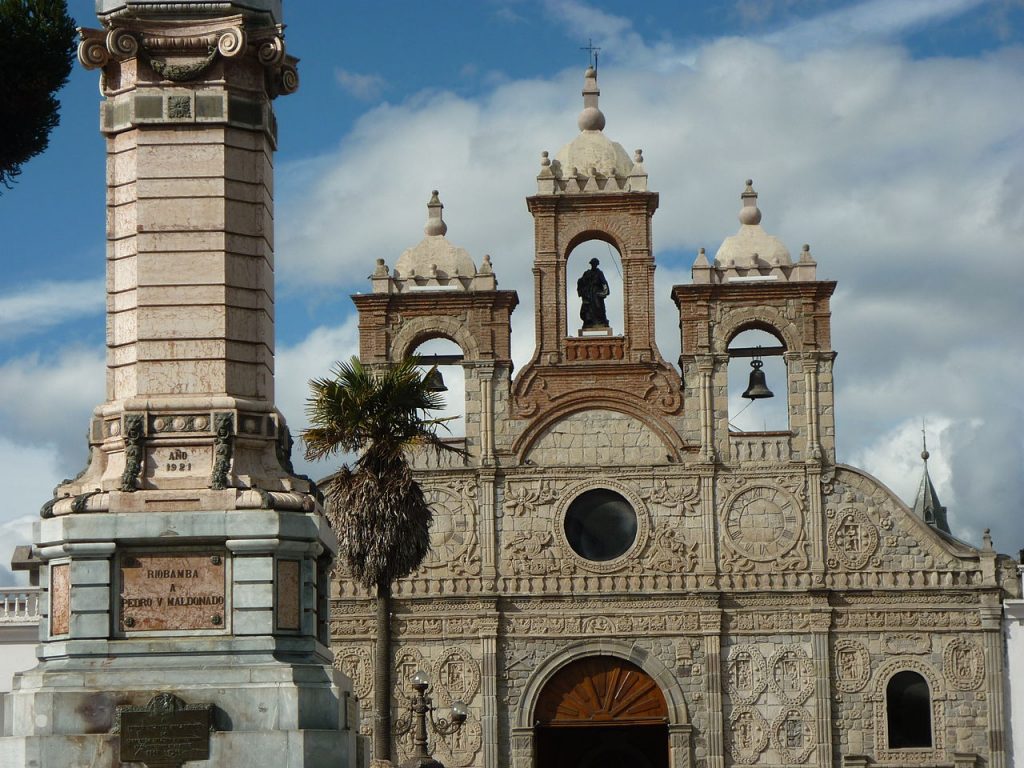 Riobamba, the capital of the Chimborazo region, was one of the first communities created under the Spanish colonial administration in Ecuador in 1534.
Its well-preserved old city houses one of the country's oldest churches, the baroque-style Balbanera Church, which rests against the spectacular backdrop of the Chimborazo volcano.
The Devil's Nose Train (Nariz del Diablo) is well-known in Riobamba. This train over beautiful scenery and views, as well as steep slopes.
IMPORTANT: The Devil's Nose Train is not operating anymore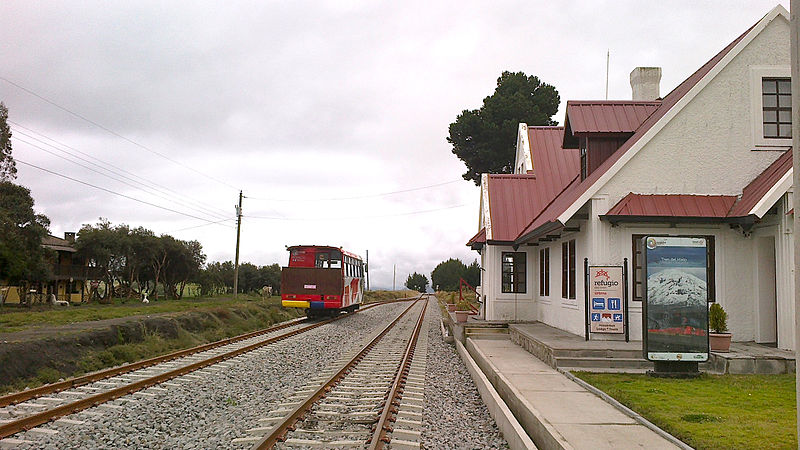 Our ride on this train is one of the highlights of our trip to Riobamba and one of our most recommended activities!
This train departs from a nearby village, Alausi, a local settlement from which you may also begin Ecuador's Inca Trail to Ingapirca.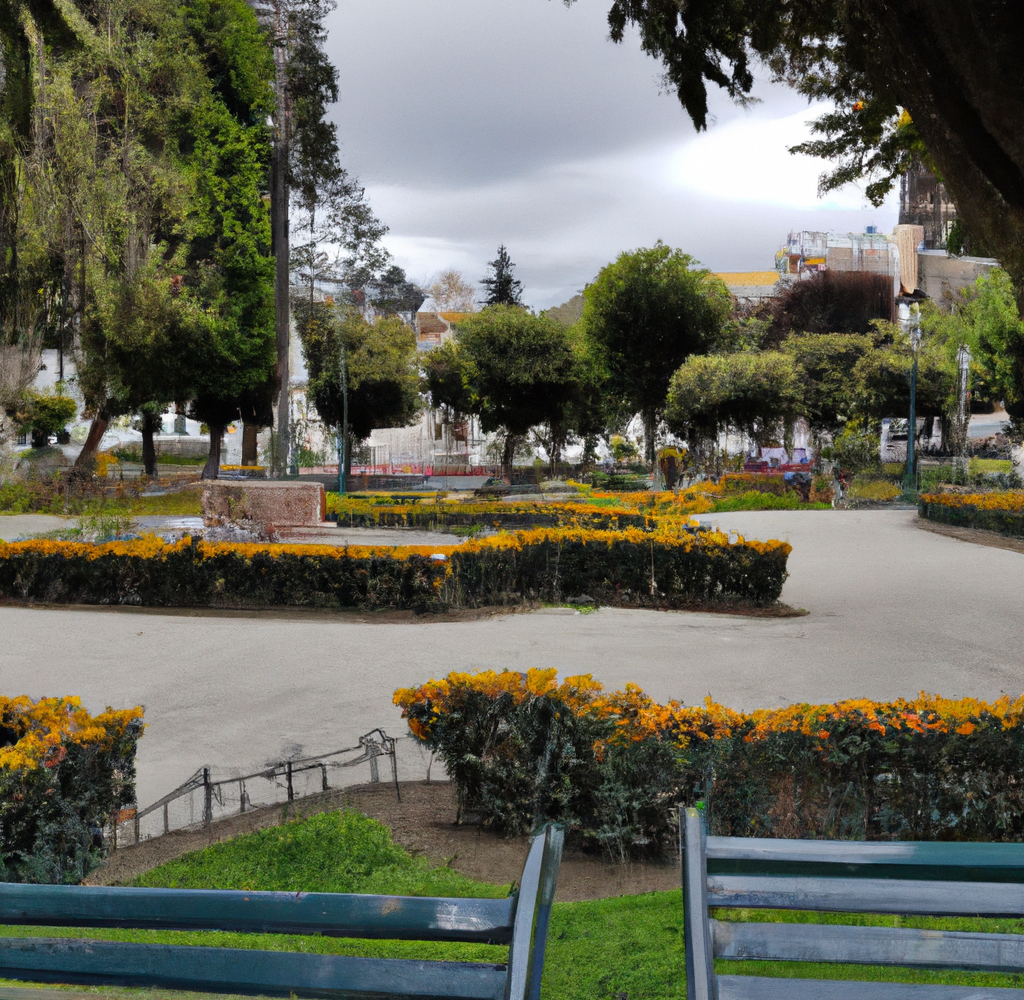 Riobamba has several parks in the city center that are only a few blocks apart, but Park Maldonado is the greatest. It's an excellent location to start your tour because it houses some of the city's most beautiful structures.
Riobamba also offers a plethora of marketplaces. One of the great markets for handicrafts and clothing is near Plaza Roja, while Mercado Central is where to shop for cheap food (mainly fruits and vegetables) or get something to eat.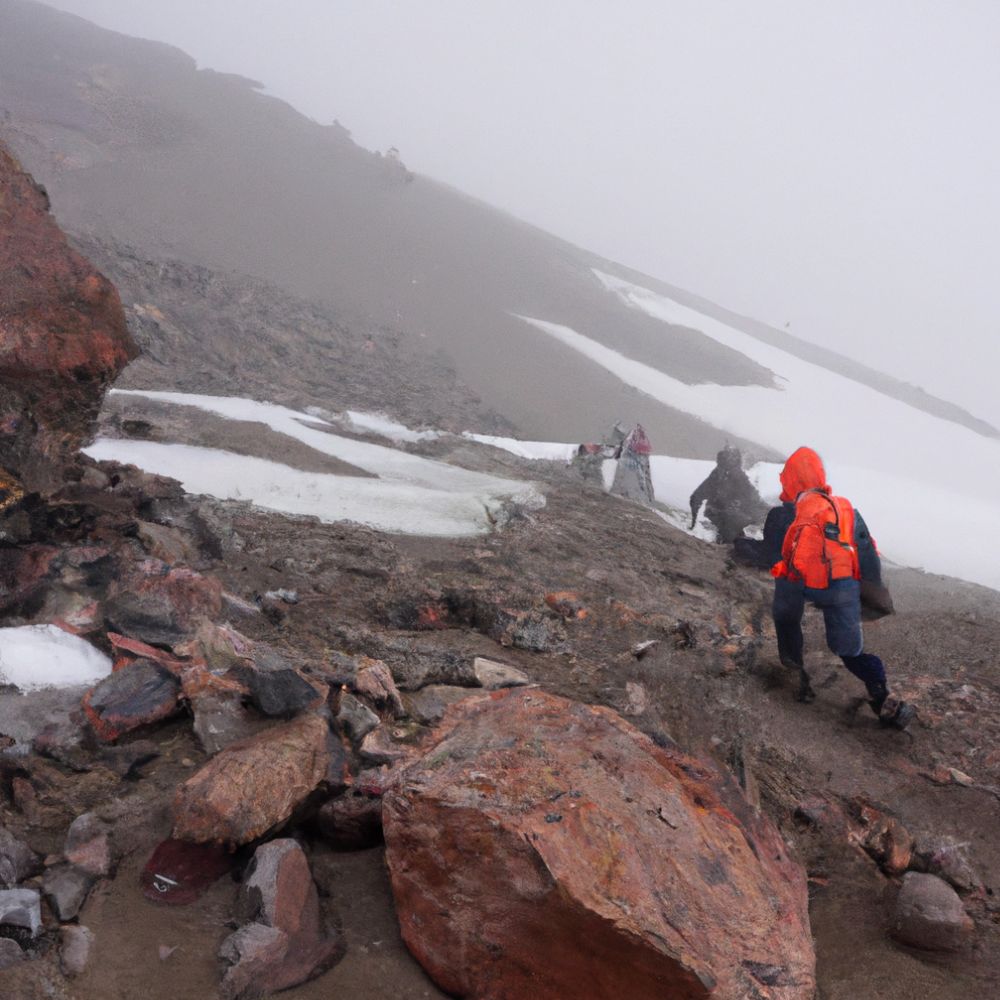 Our hike in Chimborazo National Park is our favorite part of our visit to Riobamba. We biked around the area and also hiked to Laguna Condor Cocha. The scenery is breathtaking, and we enjoyed bird watching, too.
Cuenca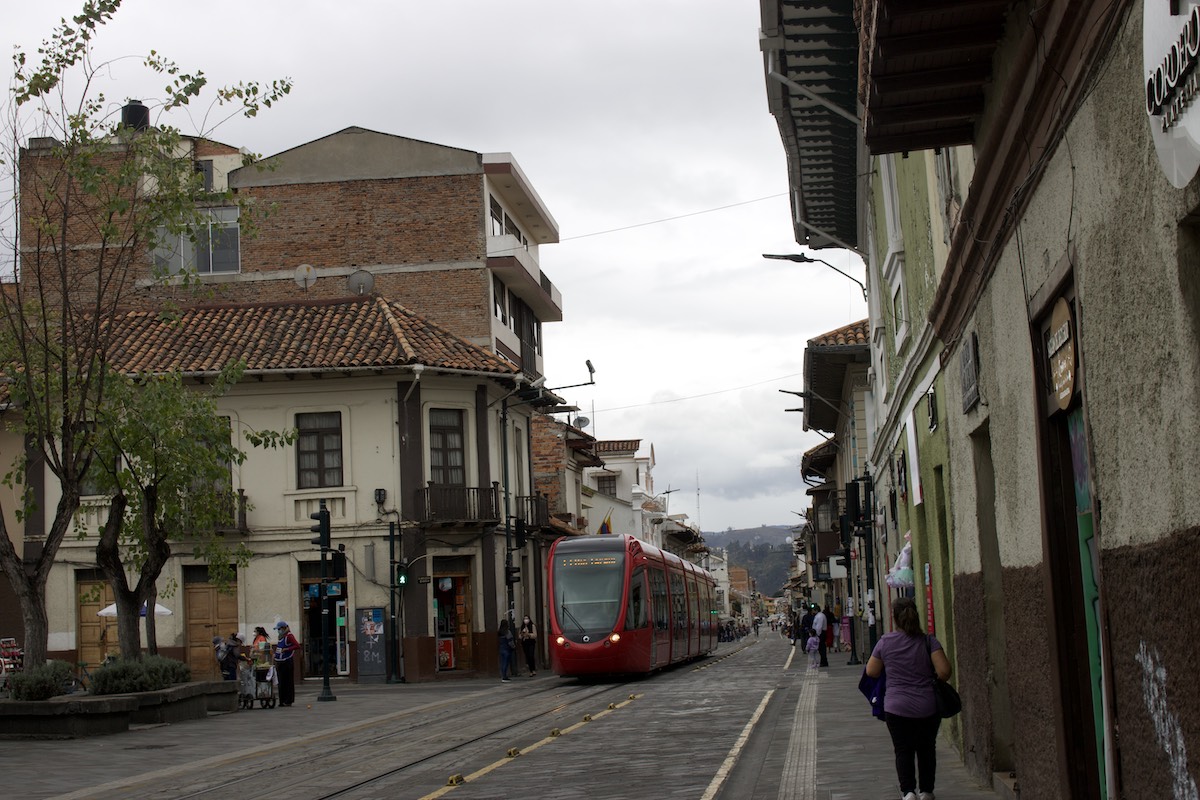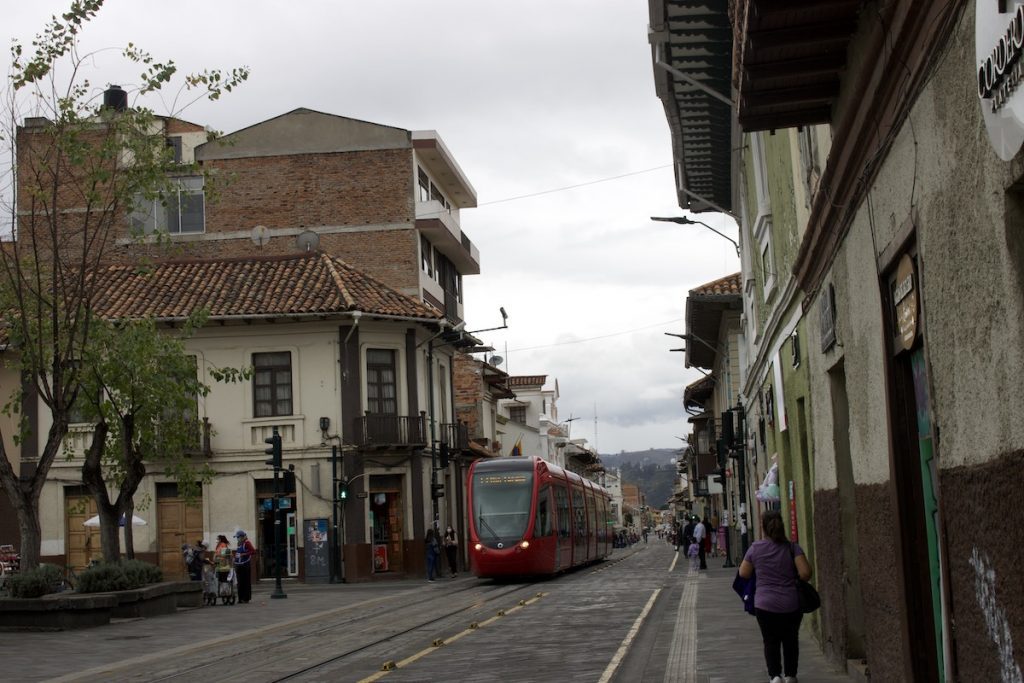 Cuenca was designated as mainland Ecuador's second Unesco World Heritage Site in 1999. It is famous for its cobblestone streets and lanes, magnificent colonial churches with multicolored domes, and the Tomebamba River.
Cuenca is a renowned tourist destination for visitors worldwide due to its vibrant town and laid-back vibe. It is also one of the most cost-efficient areas to reside in Ecuador, making it an excellent alternative for ex-pats seeking a high standard of living.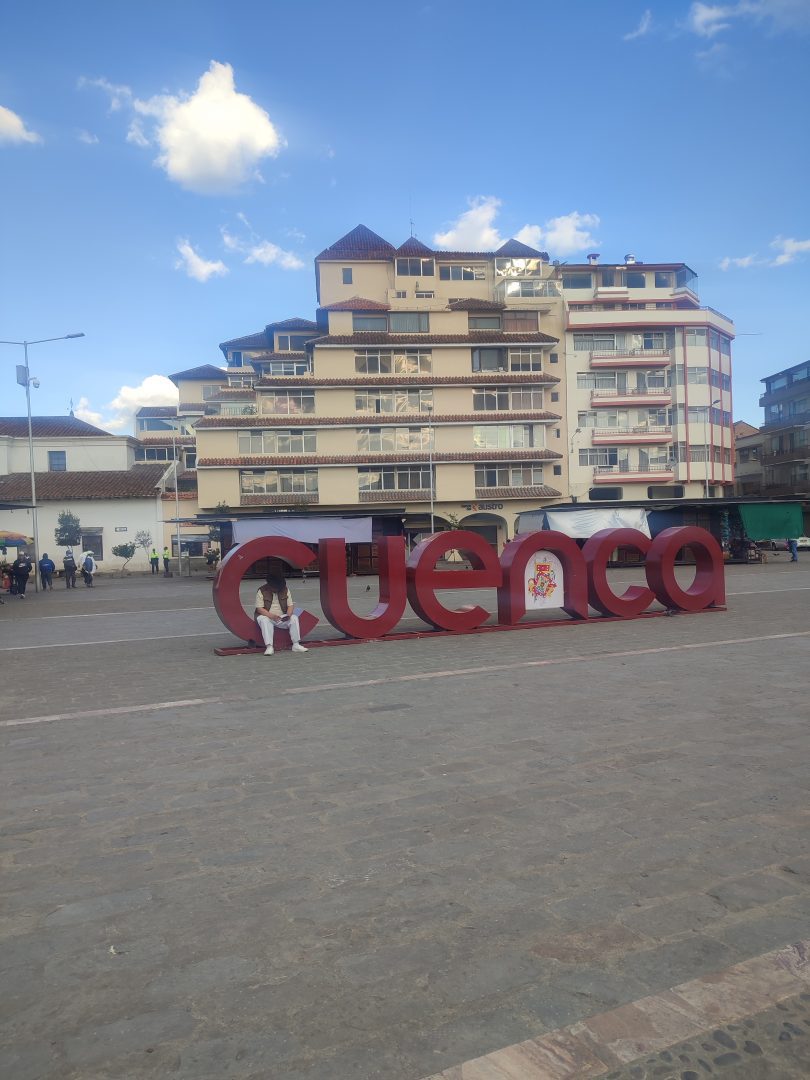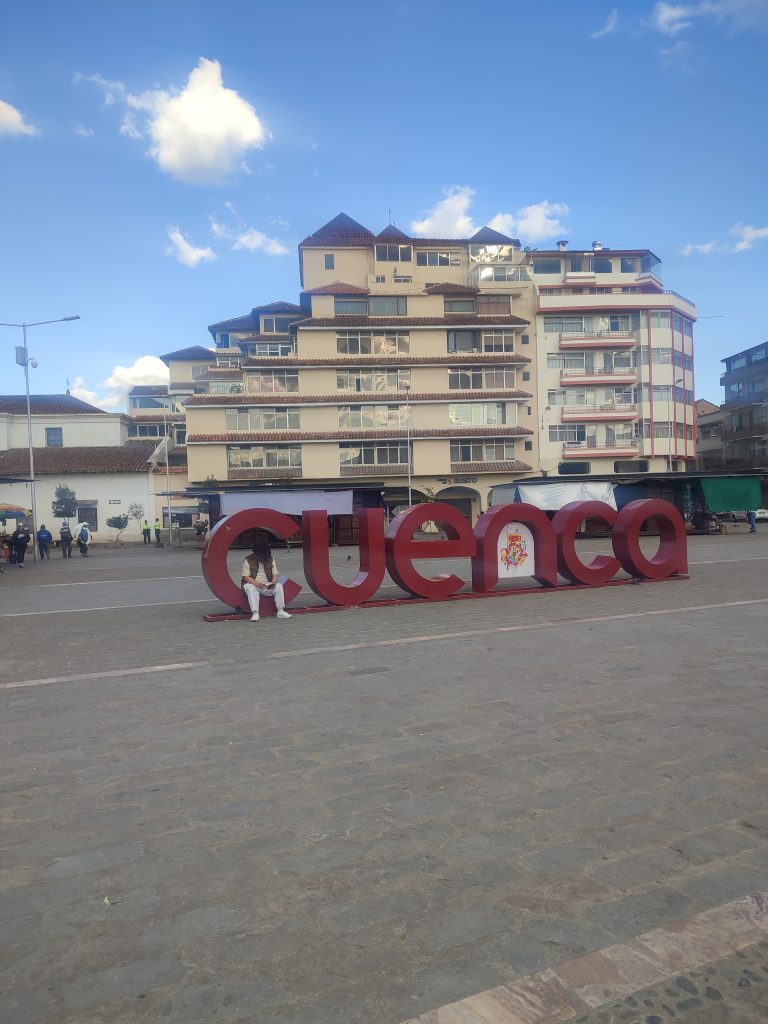 If you are up for a historic visit, the Inter-American Center of Popular Arts and Crafts is well worth seeing since it houses over 8,000 art and craft works from 28 nations.
If you love hiking, you will enjoy Cajas National Park. Cajas National Park is surrounded by water. It contains 786 lakes, lagoons, and ponds linked by crystal-clear streams.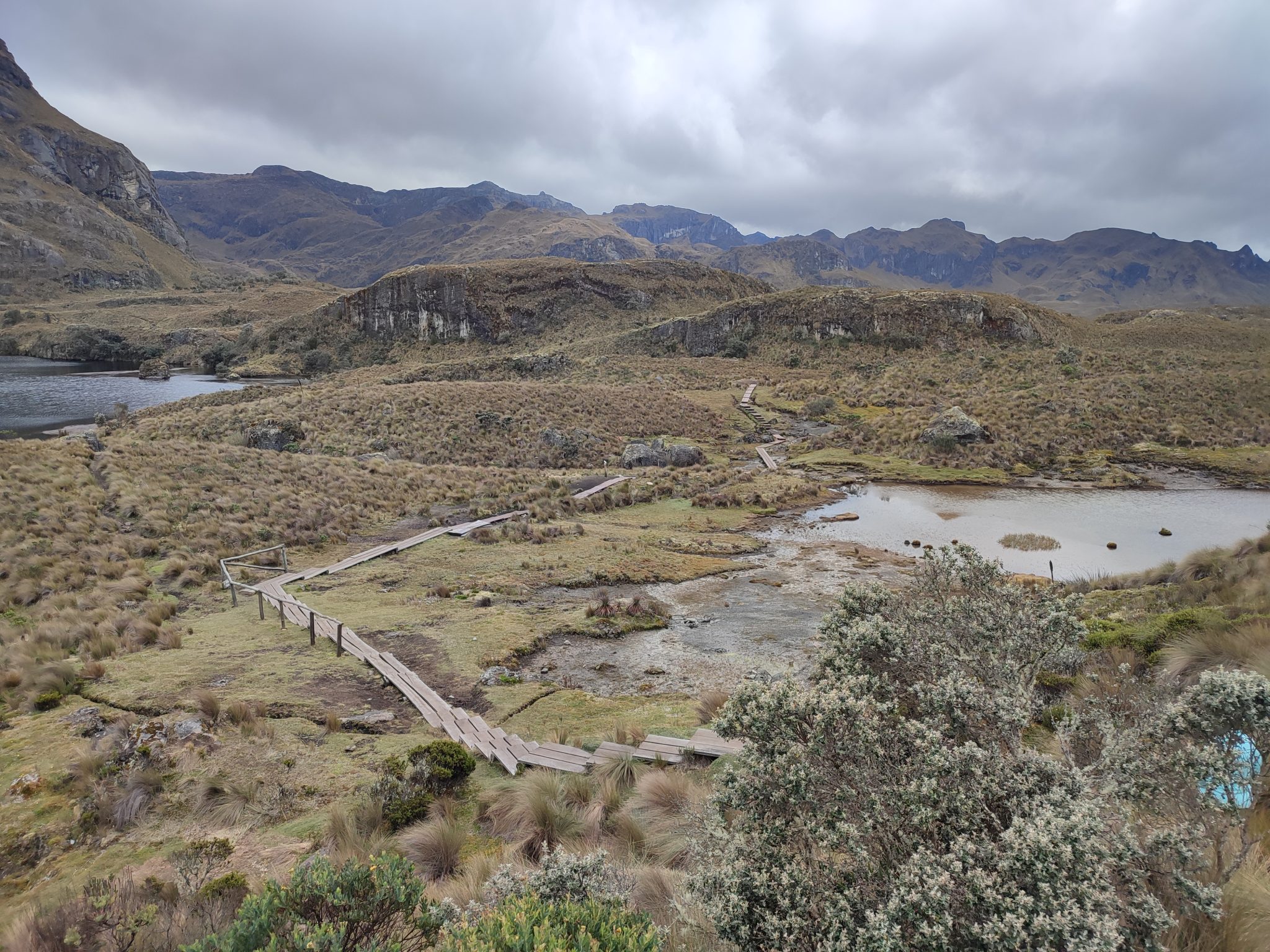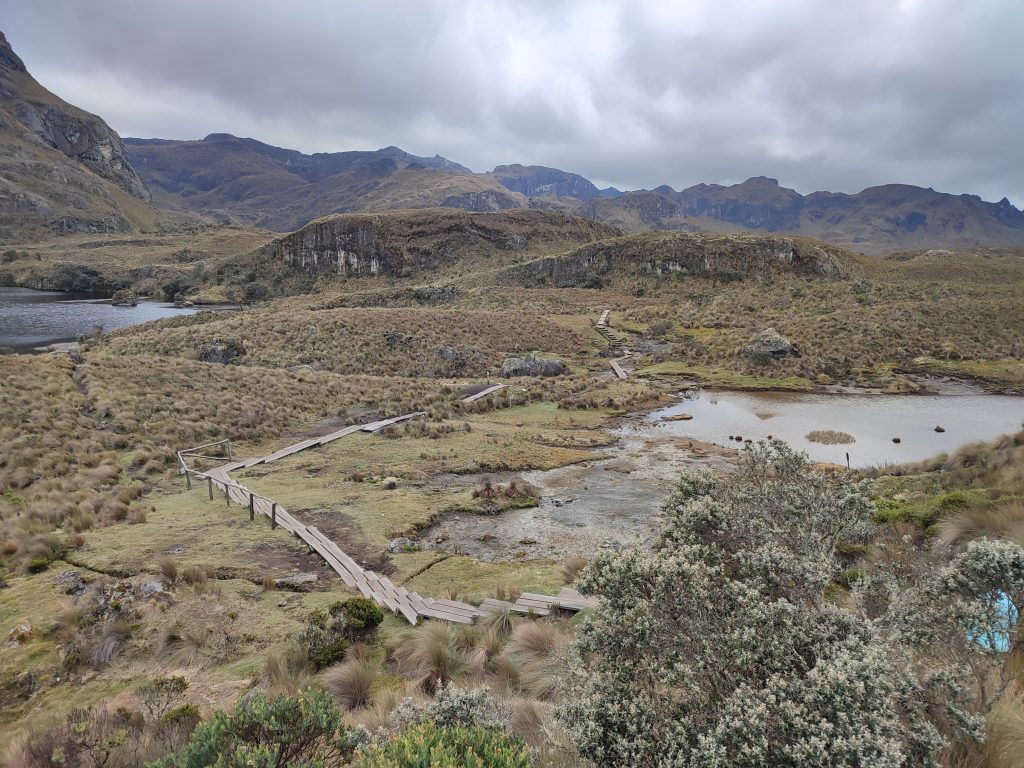 The park has around 28,000 hectares of the protected national park area. Ancient glacial activity molded the stunning terrain, leaving a landscape of U-shaped valleys, hills, moraines, and glacial lakes. 
If you are up for more hiking and seeing more wildlife, you can also visit Amaru Biopark. This park is a zoo built within the mountains. Hence, you can see various animals in their natural habitat.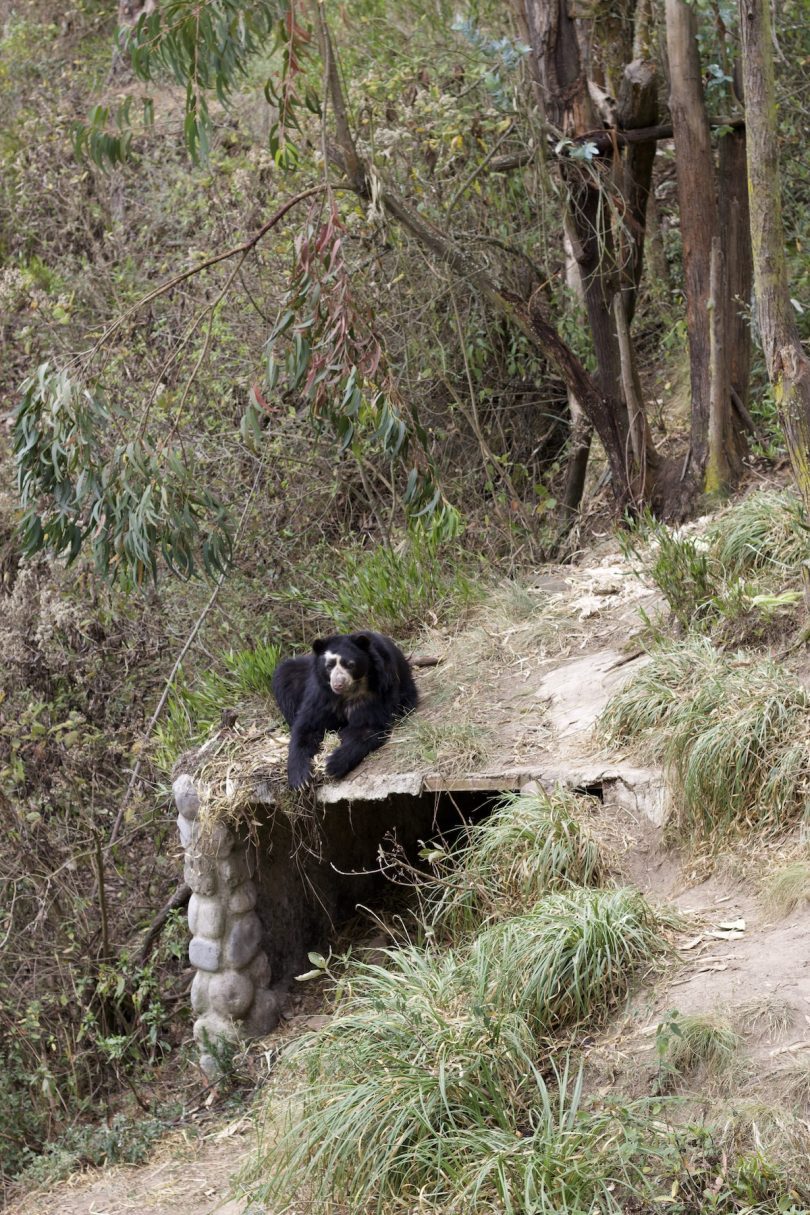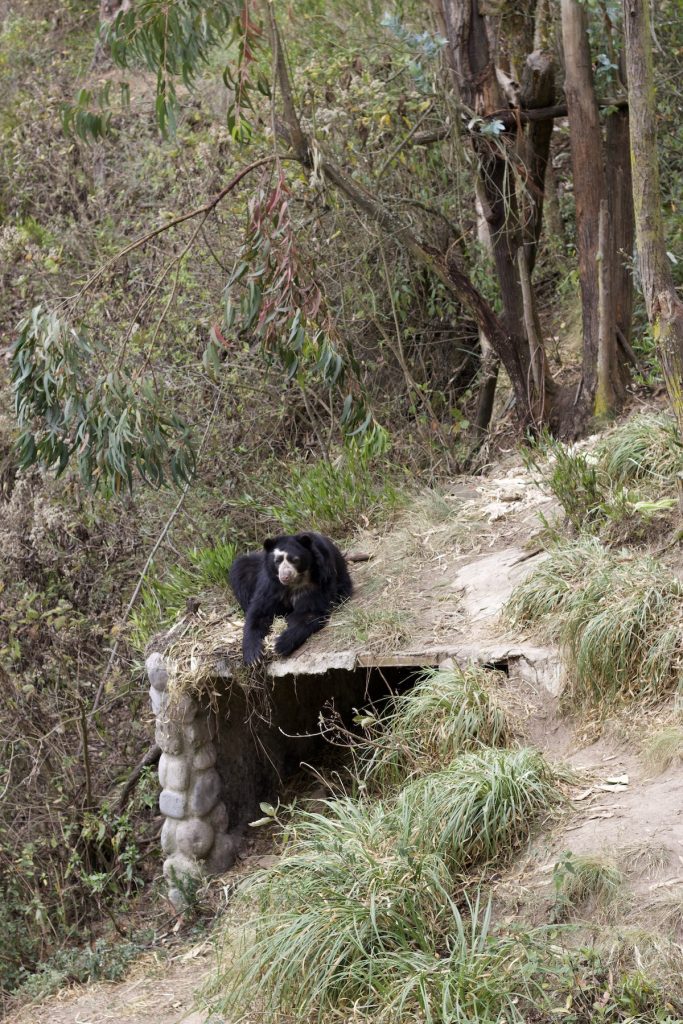 My favorite highlight of our trip to Cuenca is biking around the Tomebamba riverfront. It is so peaceful and a great place to chill out and spend a lazy afternoon away.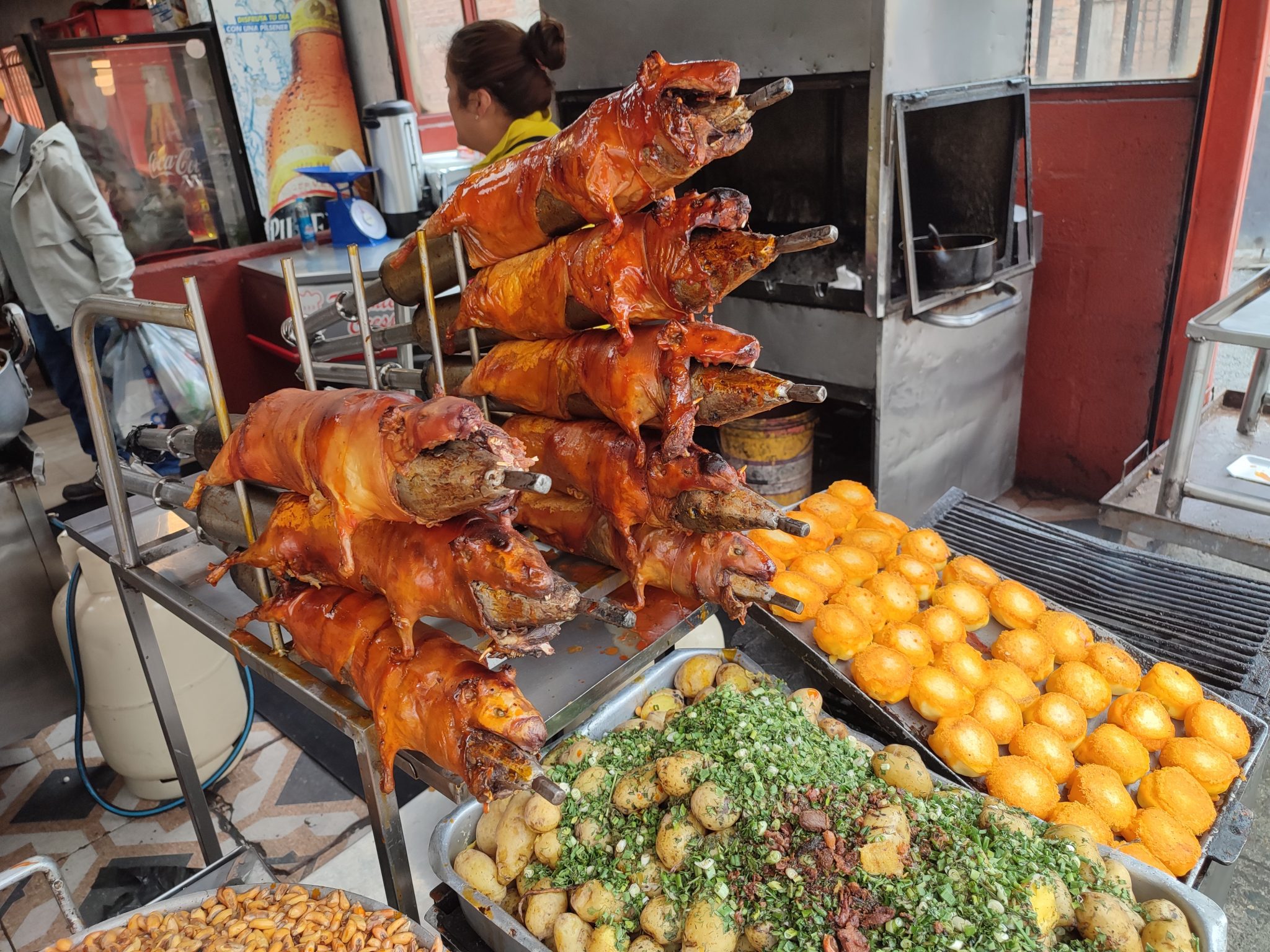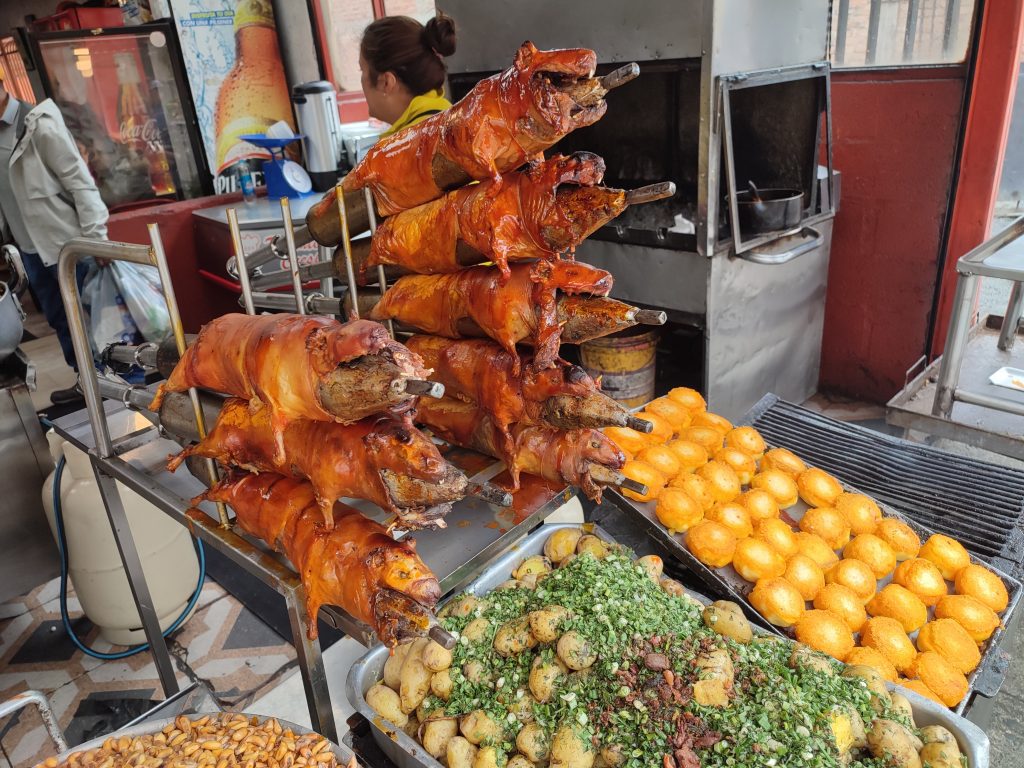 We also love Cuenca streetfoods. Cuy is a must-try delicacy in the region. We have tried cuys from different markets, and all are amazing! If you have a sweet tooth, espumillas are also worth trying!
Cotacachi
Cotacachi is a charming little town that has a lot to offer. The inactive volcanoes to the east and west provide a striking backdrop for this artisan community, where leather stores line the main street. 
While walking downtown, we were entertained by musicians on the street playing Andean flute melodies and artists selling their crafts at the little church-side market.
Cotocachi boasts stunning natural beauty in its forests and valleys, where visitors can hike routes and enjoy breathtaking views. 
This mountain town is home to the Cotacachi Cayapas Ecological Reserve, one of the country's most visited and well-protected natural areas. There is also the Cuicocha Lagoon, which is known for its beauty and accessibility. 
In this town, we also found entrepreneurial organizations involved in producing aloe vera-based items, producing lufa and cabuya handicrafts, and making organic coffee cultivated in agroecological farms in the neighborhood.
Cotacachi also has a rich history and culture. We visited the Museum of Cultures and the Mother Church of Santa Ana de Cotacachi. Of course, we did not miss the opportunity to eat local food in this town and taste the famous chicha de jora.
Ibarra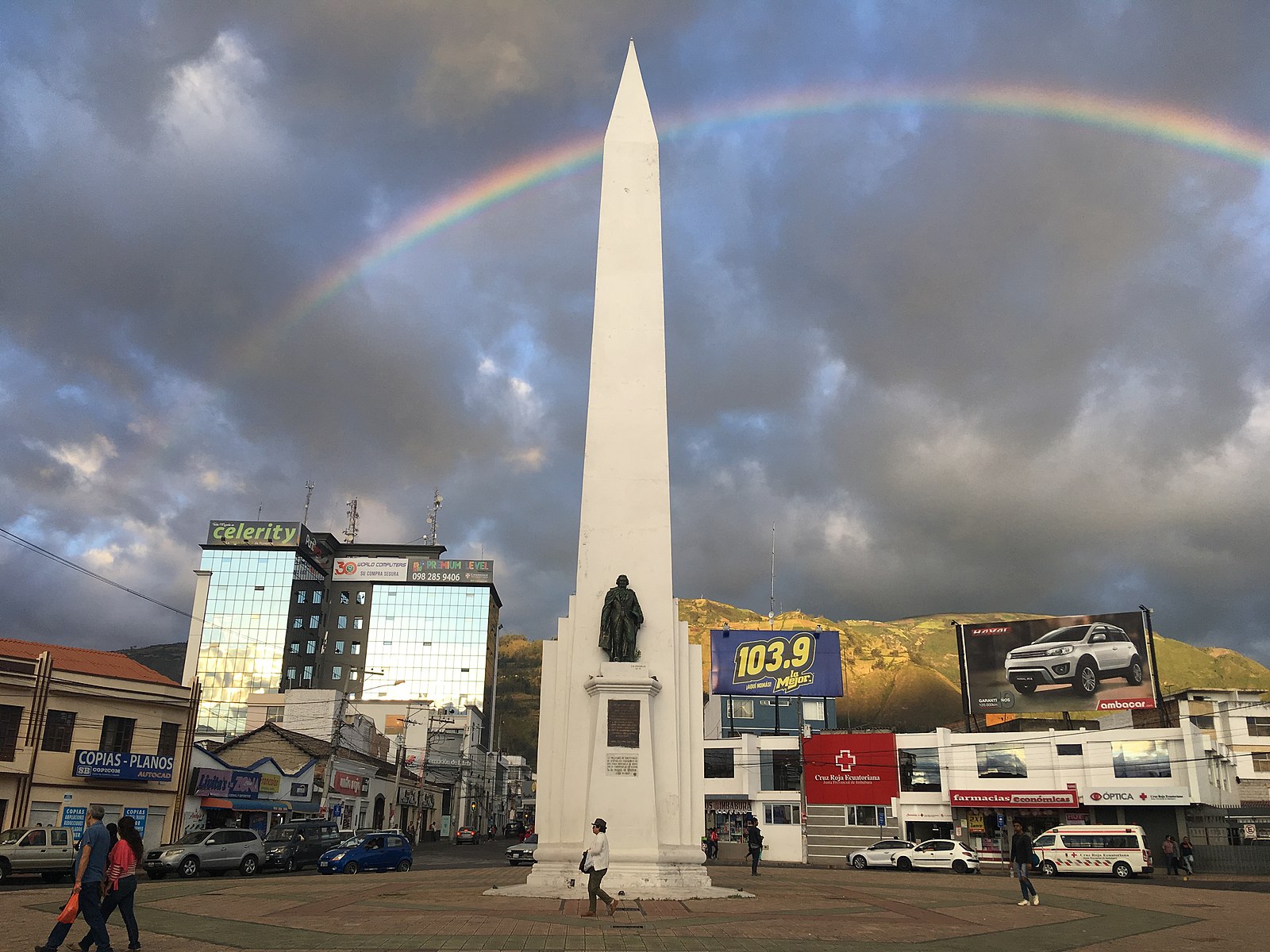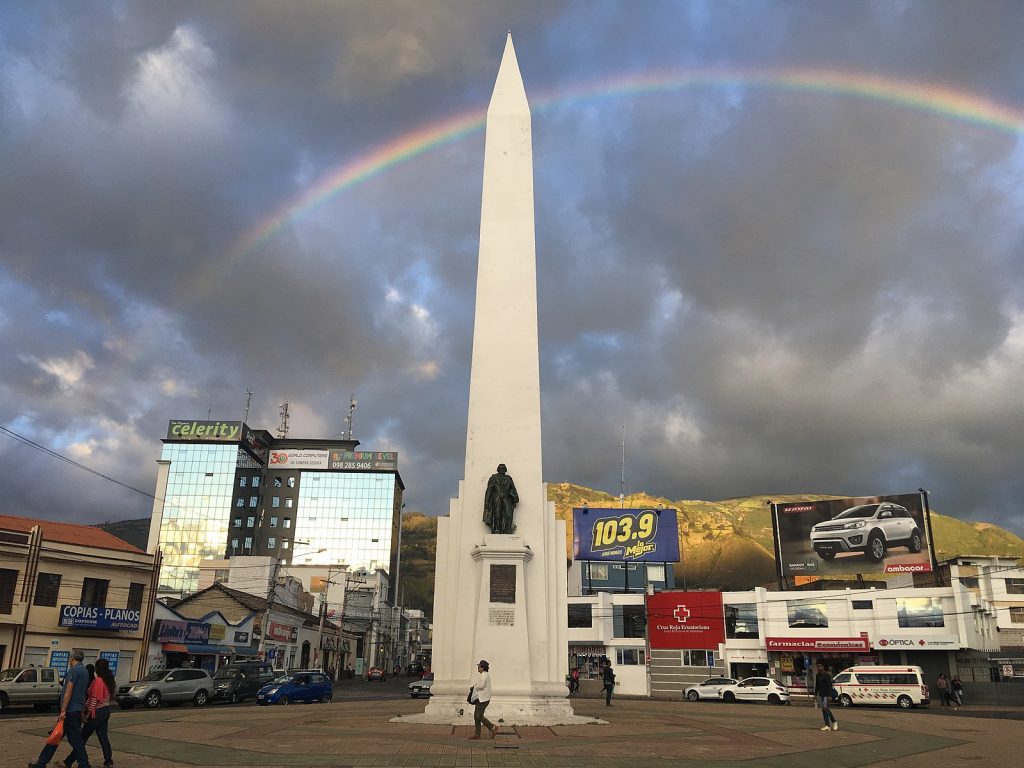 Ibarra, Ecuador's "white city," is a sanctuary for outdoor enthusiasts. On the weekends, the town hosts mountain bike races, 5k runs, and even international speedway races.
The city's former airfield has been transformed into a sprawling family park with rock-climbing walls and walking trails.
The numerous white houses in the ancient town are lined up in a beautiful style. The primary street for strolling is Simón Bolivar, which leads to Pedro Moncayo Park.
Several interesting buildings flank the park. Some of these include the district government, the cathedral of Ibarra, a little church close to it, and the Ministry of Finance.
Tall blooming trees fill the quieter Parque Victor M. Penaherrera, also known as the Parque la Merced after the Basilica de la Merced, an imposing grey-stone chapel topped with a massive figure of the Virgin and containing a high red-and-gold altarpiece.
The old infantry barracks on the park's eastern side, opposite the basilica, give the square a distinctly Mediterranean flavor. Beneath the Moorish castellations and arches are street vendors selling the sweet Ibarra specialties, nogadas, and arrope de mora, in their sunshade stalls.
We also visited a few cafés, bakeries, and restaurants along Simón Bolivar Road, where we sampled traditional Ecuadorian cuisine for only a few bucks.
We got exhausted from walking around the town for the whole day. Luckily, several hot springs in the neighboring hillsides provide respite for tired muscles after a tiring day.
Vilcabamba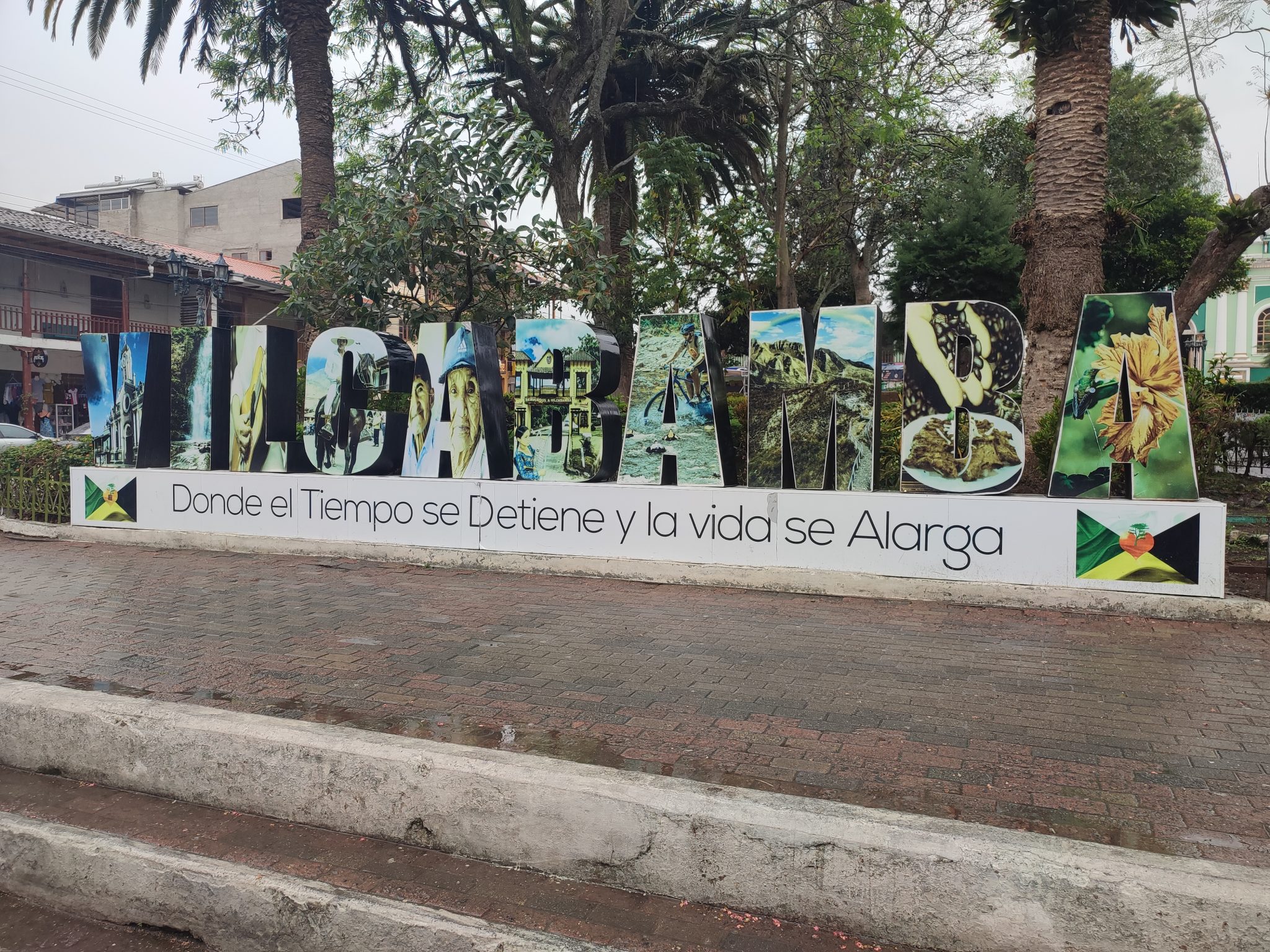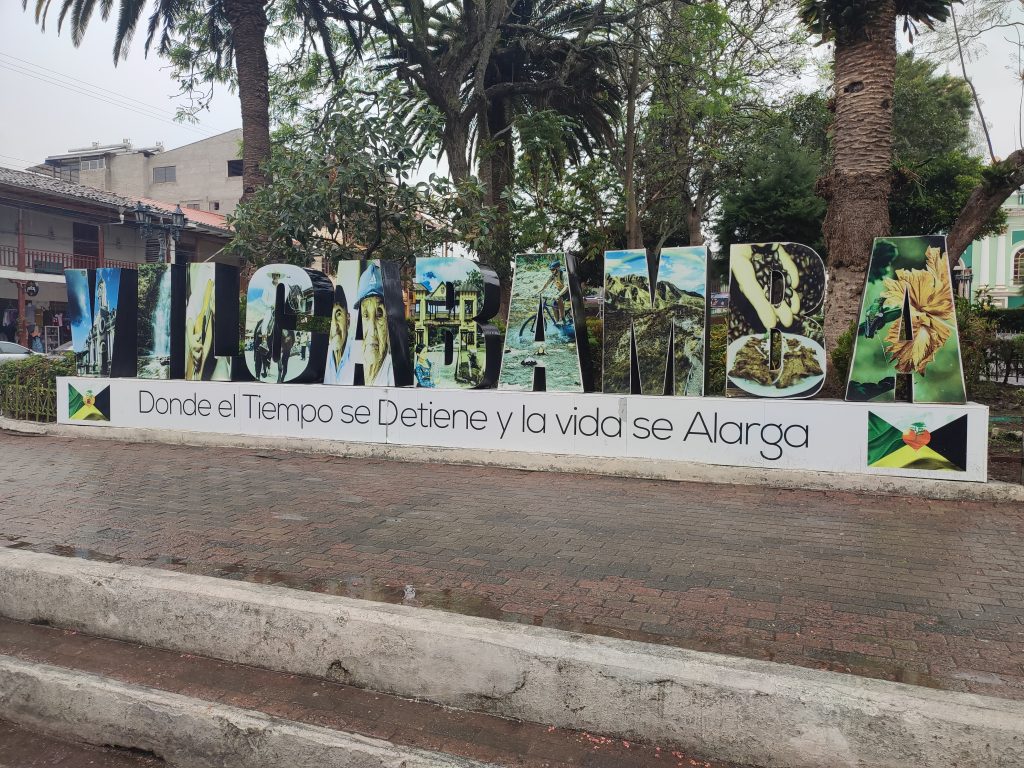 Vilcabamba has been an international hub of spiritual and meditative pilgrimage for decades, primarily because of the claim that the local water extends people's lives. 
There are many activities to do in Vilcabamba, including hiking, motorcycling, bird watching, and touring the town's many communities. The area is also known for its hot springs, and various spas in the neighborhood provide treatments such as massages and mud baths.
The Cerro Mandango is one of Vilcabamba's most prominent sights; reaching the summit of this hill requires a full day's climb. We were not able to do this during our visit to the town, but we are looking forward to doing it when we have a chance to return.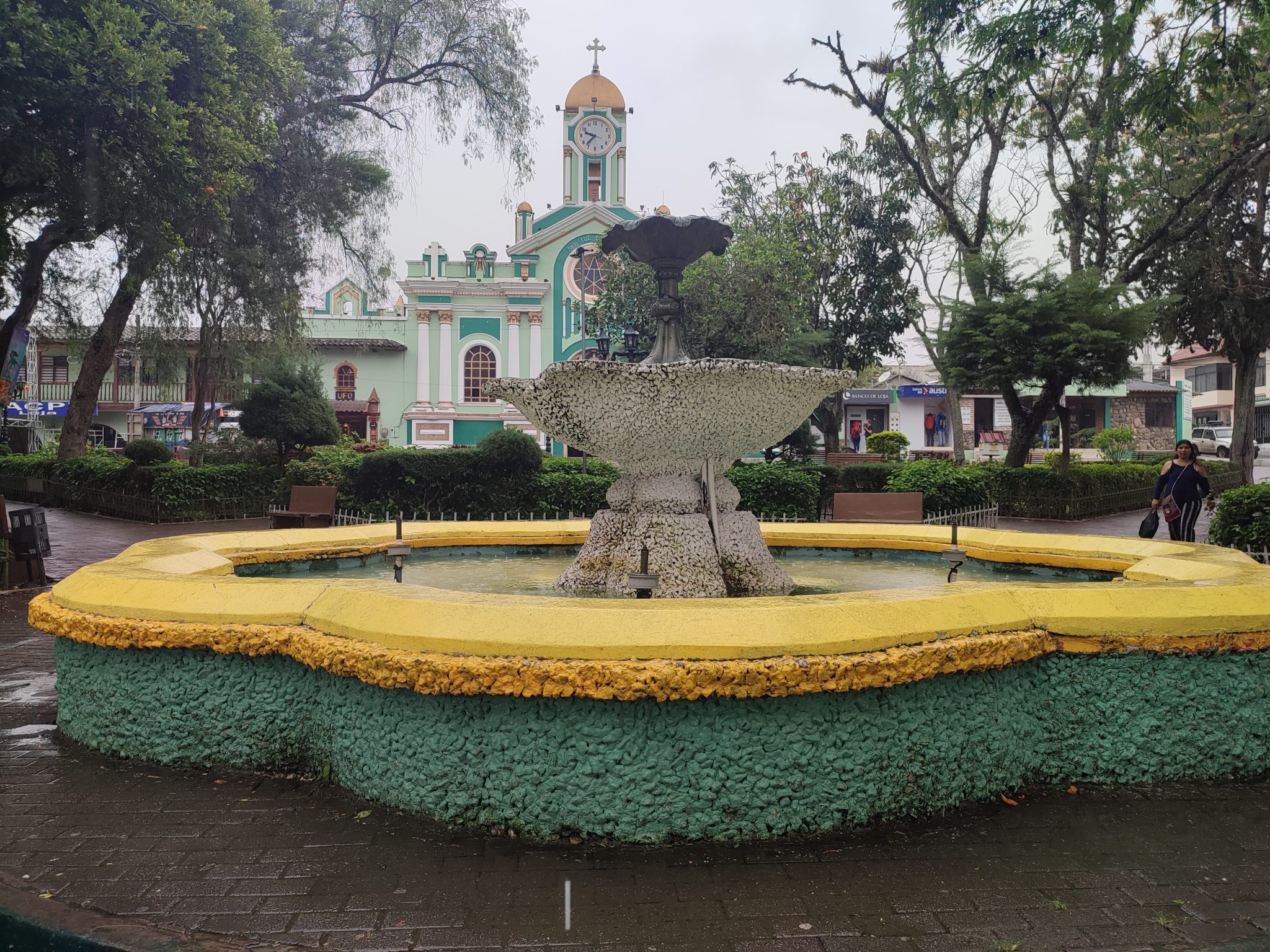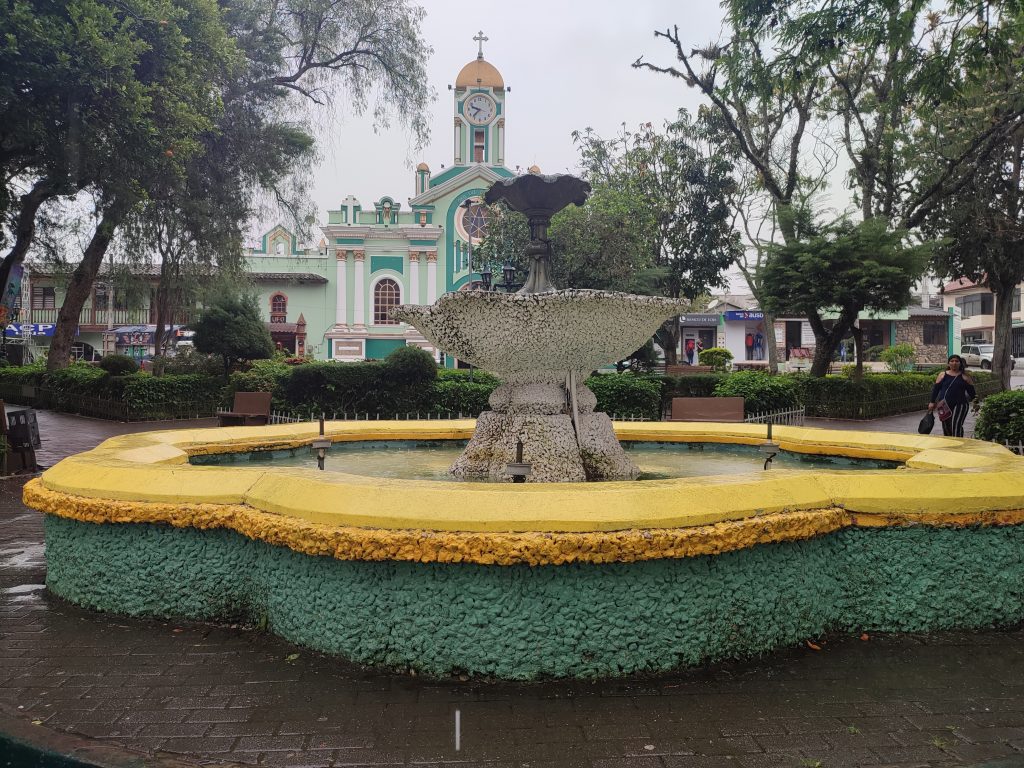 Vilcabamba's excellent soil is ideal for individuals to grow their own food. While weather extremes are unheard of in this region, the temperatures usually range from 65 to 80 degrees Fahrenheit. The beauty here is a mental and spiritual salve, with many artists and musicians finding their muse in this erstwhile "Inca playground."
The Vilcabamba Valley is one of the world's most biodiverse places and a popular destination for birdwatchers worldwide. More than 500 bird species live in the valley's high-altitude woodlands, misty cloud forests, and flowing rivers, including toucans, hummingbirds, and Andean condors.
Additionally, the Vilcabamba Valley offers several chances for trekking and wildlife viewing, making it an ideal location for all nature enthusiasts.
Loja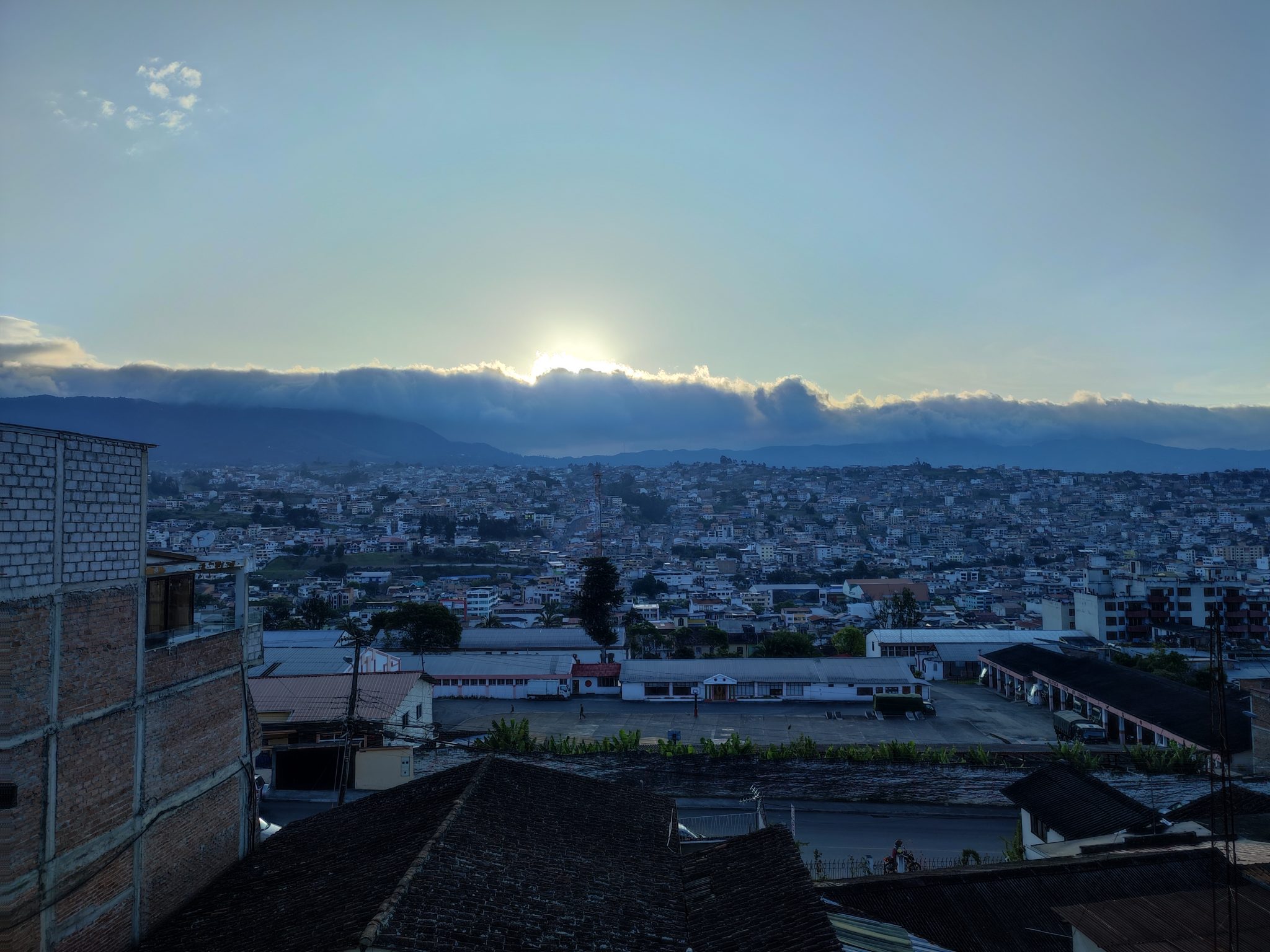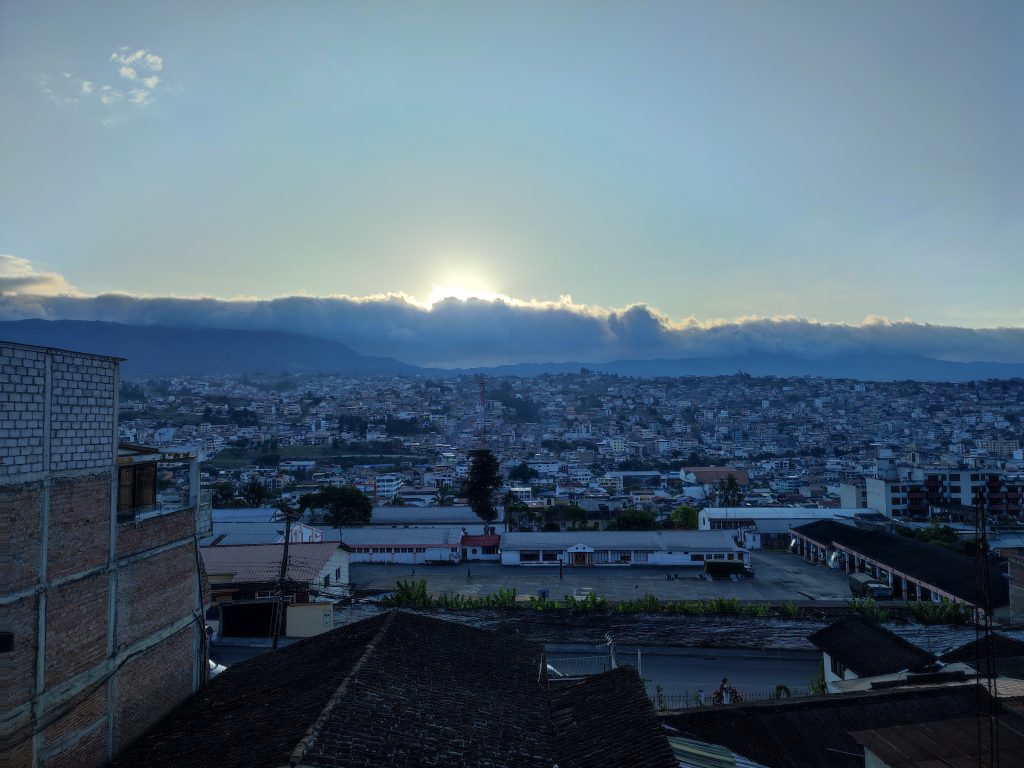 Loja is located in the heart of Ecuador's southern Andes. It is home to two major institutions and has plenty of modern architectural influences while retaining its colonial, small-town roots. 
This Ecuadorian mountain town includes a gorgeously renovated historic quarter filled with parks, churches, and decades-old architecture. Loja is also known as the "Music City" because of the numerous universities in town that concentrate on music education.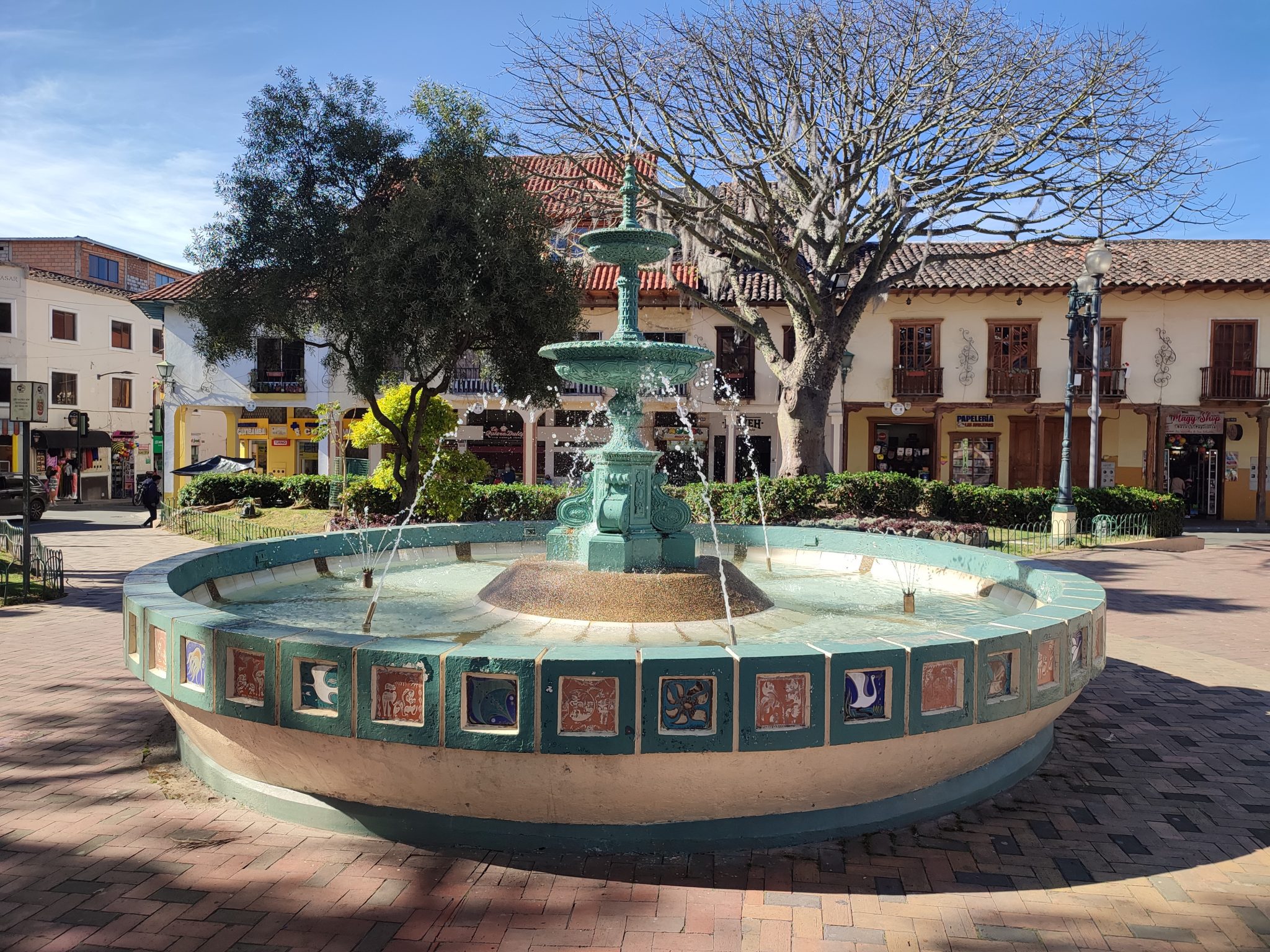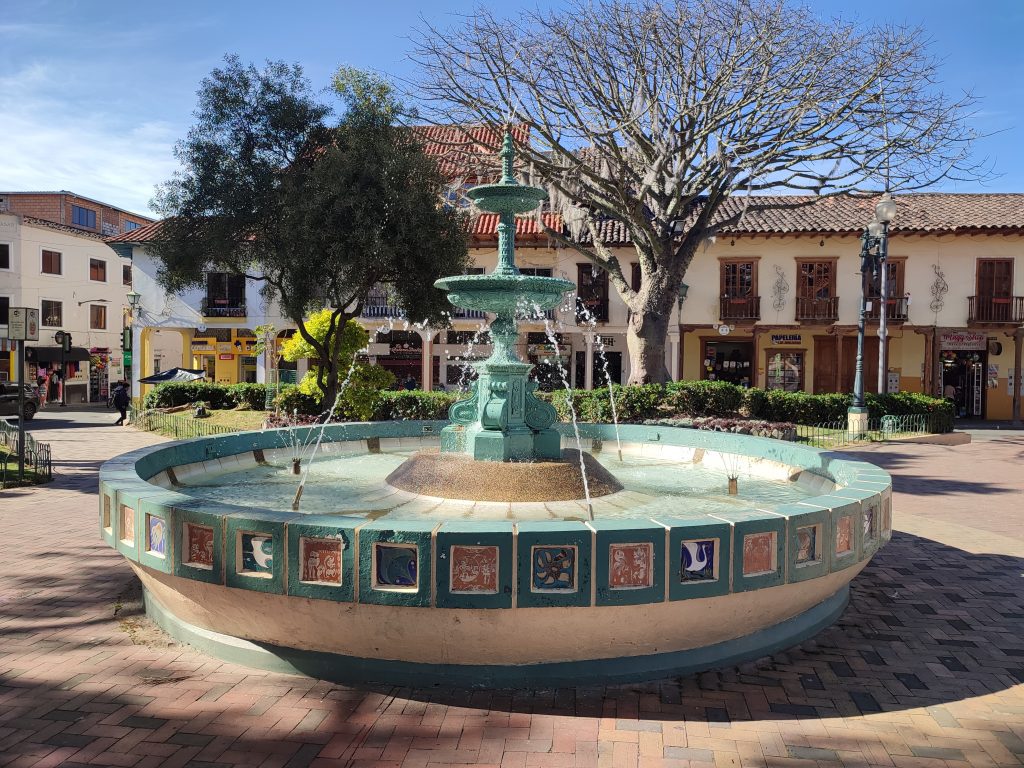 Loja is both a comfortable spot to stay for extended vacations and an all-arounder for sightseeing and travel. Some of the incredible sights include beautiful valleys, rushing rivers, lush green mountains, and a national park.
Despite all of its charms, the city is relatively underappreciated. It is still regarded as off the beaten track. Hence, it is great for travelers like me seeking authentic vacation experiences away from the crowds. 
Of course, we did not miss the chance to try Loja's coffee, as it will not be known as Ecuador's coffee-producing region capital for nothing.
Sigchos
Sigchos is a small place with a few paved roads intersecting straight lines. Somewhat central to the town is an open plaza. 
The drive to the tiny town of Sigchos winds through some of Ecuador's most beautiful mountain landscapes. With its central square, beautiful church, and hillside statue of the Archangel Michael wielding his high sword overhead, the town is a pleasant spot to meander around. 
We stayed in this little town before heading on our hike to Quilotoa Loop. It was a brief stay, but the town's serenity and simplicity will bring you peace. It is an excellent location for unwinding and taking a break from the bustling city.
Conclusion
Ecuador has plenty of mountain towns. Each town features different cultures, history, and places to see. 
Every town is worth visiting, and there are plenty of things to try. Now that you have an idea about some of the mountain towns in Ecuador make sure to include them on your itinerary for your upcoming trip!