Cuenca in Spanish means "basin," and the city sits on a plateau surrounded by mountains. It is famous for its colorful festivals, distinct food, and breathtaking scenery.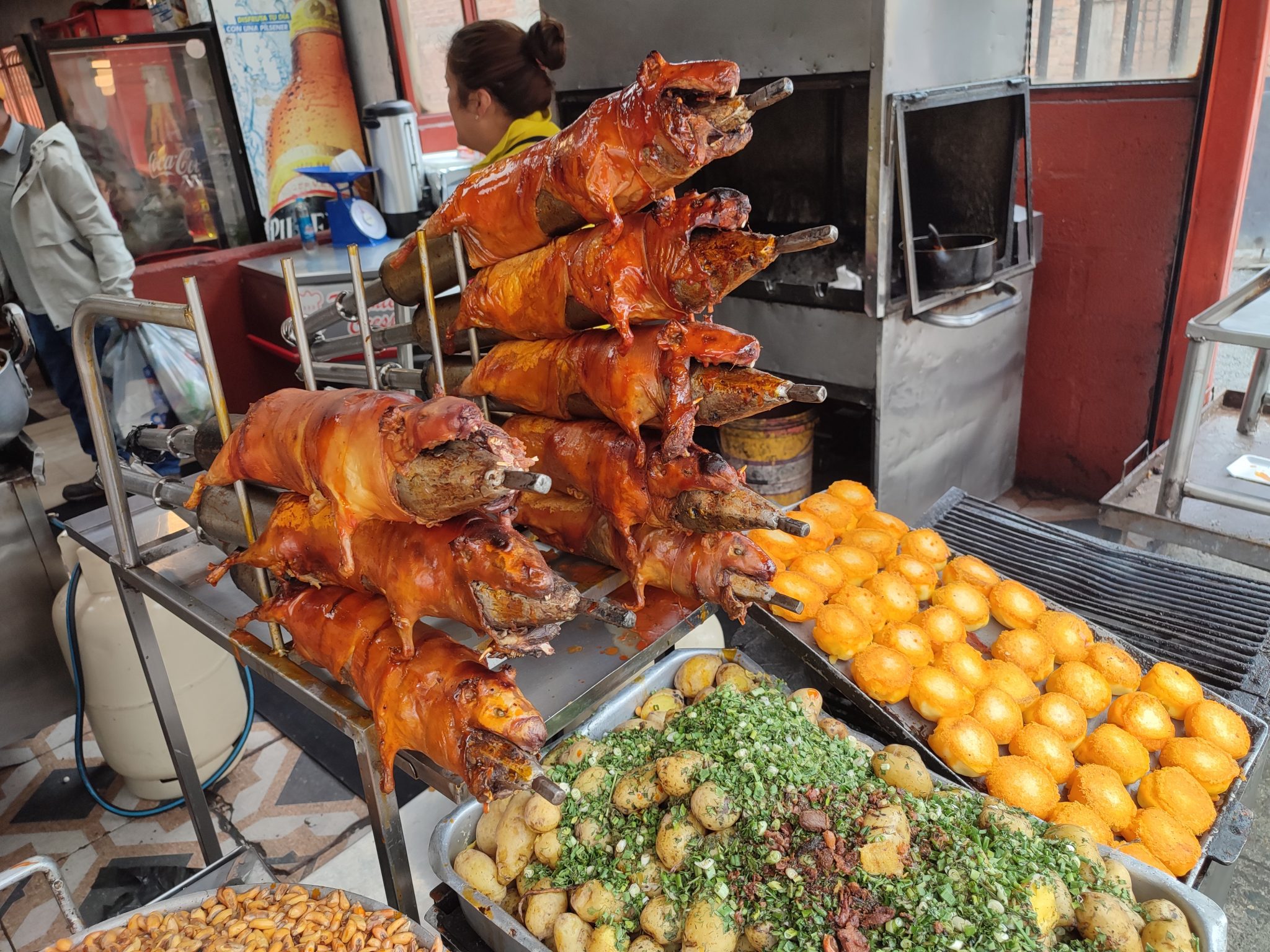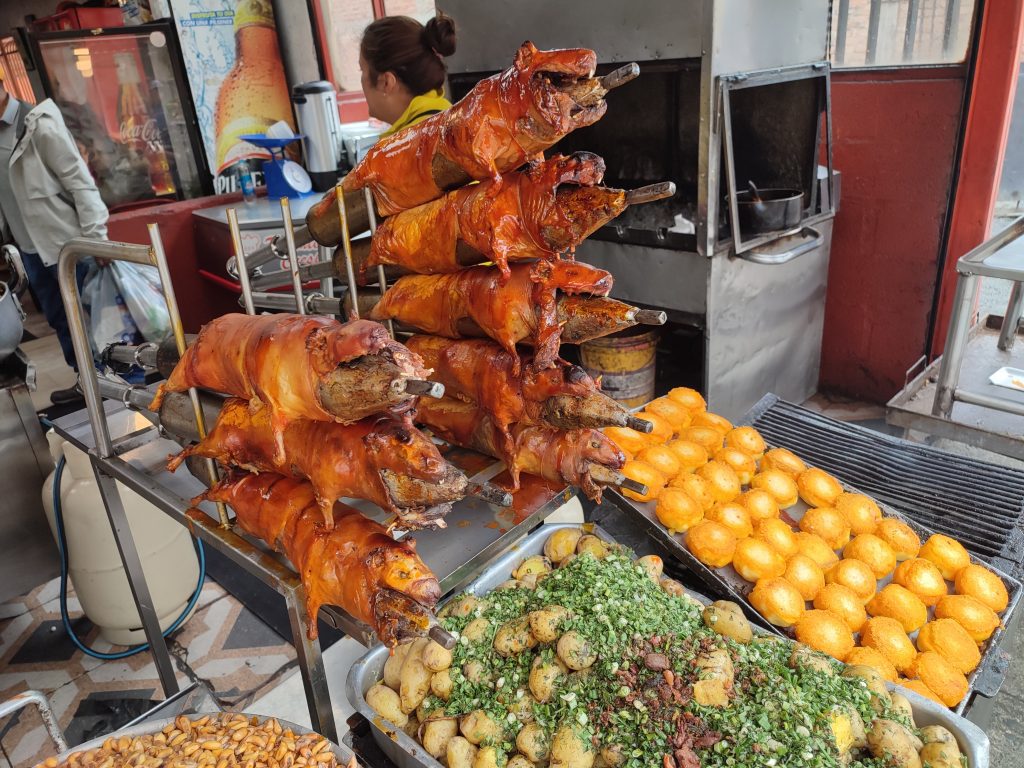 There is a wide range of picturesque Cuenca restaurants to score delicious and authentic Ecuadorian dishes. The food in Cuenca, Ecuador, is a delight to sample and indulge in. Here are some of the best Cuenca restaurants.
1. Tiesto's
Chef Juan Carlos Solano serves hearty, homely dishes using Ecuadorean and Andean ingredients at Tiesto's. The place is like a grand, colonial house with high ceilings and brightly colored tableware.
The restaurant is named after the clay pot (Tiesto de Barro) traditionally used in Andean culture to dry-roast coffee, corn, wheat, or barley. I was amazed by their dining area because it is decorated with hats and other quirky artifacts, which creates a fun and friendly atmosphere.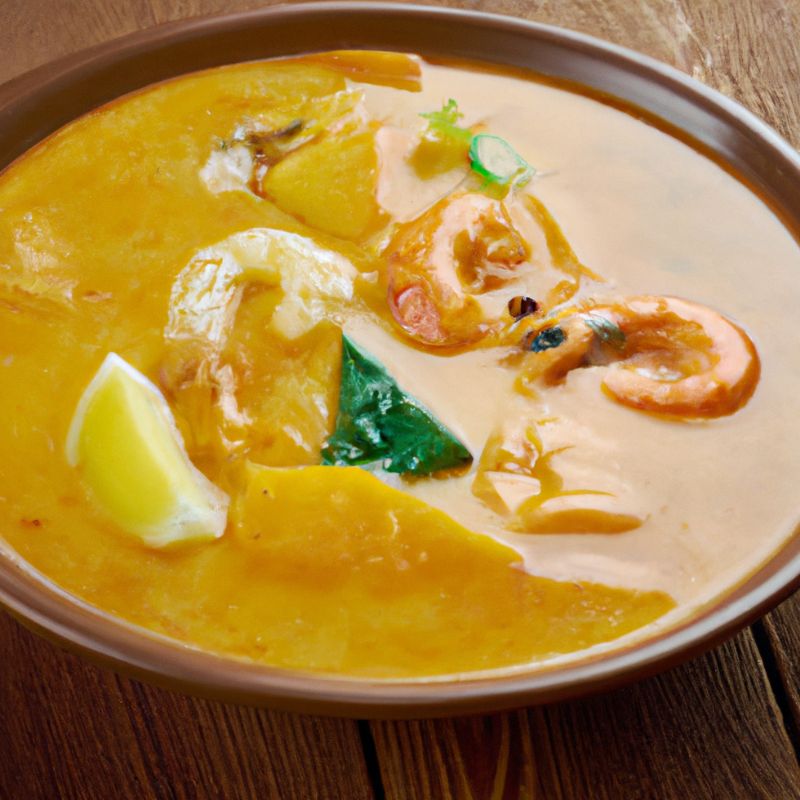 Their Ecuadorian food really impressed me, all cooked right there, with fresh seafood and their softest steaks; the presentation is superb. I always recommend my favorite shrimp soup (Locro de Camaron) and all their house desserts. Well, everything in Tiesto is impressive! 
2.
Mangiare Benne Restaurante
Mangiare Bene is located on the ground floor of Hostal Posada del Ángel. It was born as the perfect complement to the hostel and opened its doors in 2009 with a menu of Italian cuisine honoring the grandparents of the owners of Posada del Ángel.
Their recipes are original by the owners, and their plates of pasta are traditionally handmade with selected ingredients to take care of the taste and quality and thus offer customers the best Italian dishes.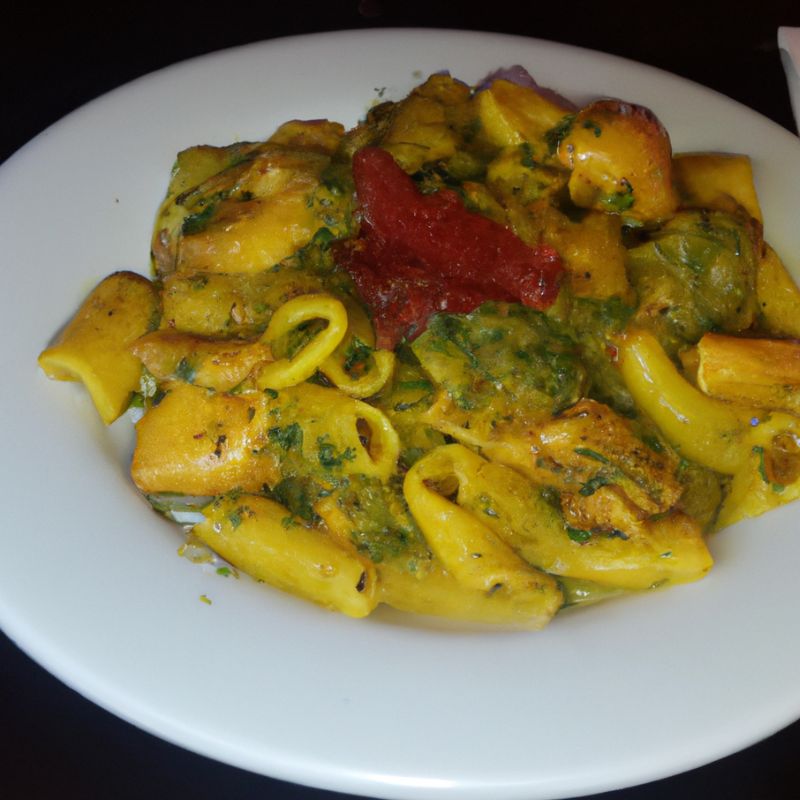 I absolutely enjoyed the sitting area of Mangiare Benne. The quaint interior courtyard is just amazing, with tables positioned just right in natural sunlight streaming from the glass ceiling. I am very satisfied and full, impressed with the quality of the pasta and the sauce.
My dine-in experience was perfect, accompanied by a glass of wine and an excellent and reasonably priced meal. I will surely recommend this place. 
3. Casa Alonso
Casa Alonso restaurant offers an extraordinary experience of gourmet flavors, fresh ingredients, recipes, and delicacies, with excellent international and Ecuadorian gastronomy created to pamper the most demanding palates. Indeed a delicious food that left my stomach full.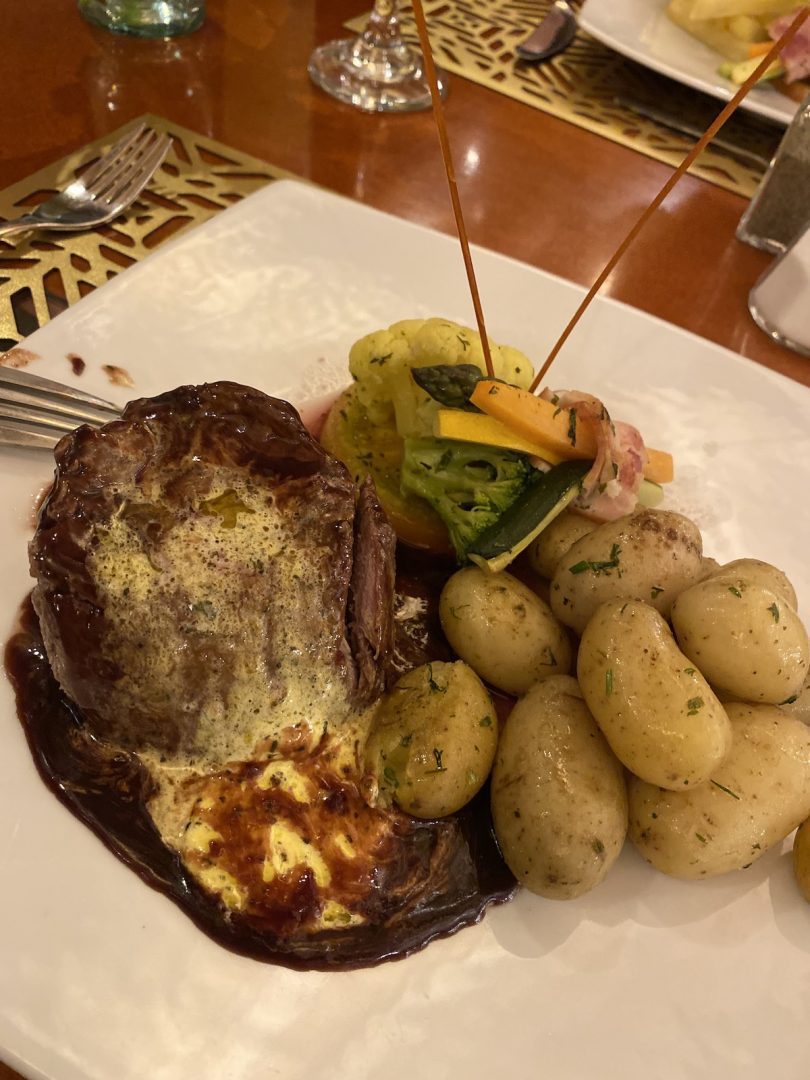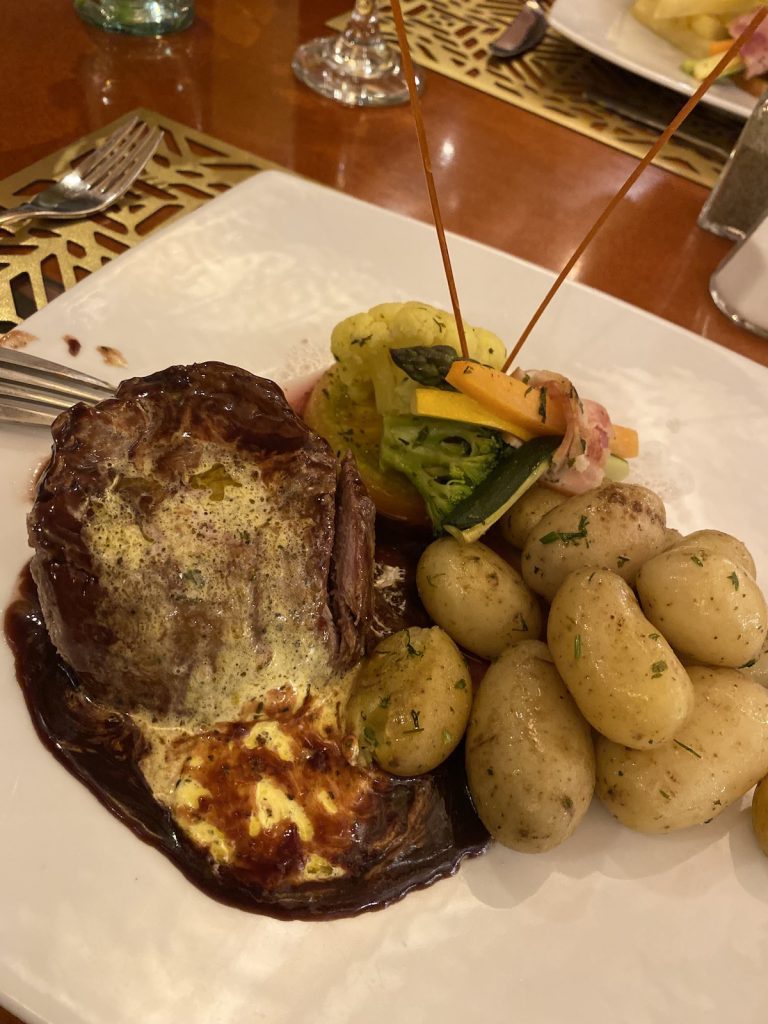 I am impressed with the place because gardens and large picture windows surround it. Everywhere I look, there are delicate art objects, pewter plaques, silver cutlery, artisanal glass-made plates, crystal glassware, and a hand-woven tapestry. 
4. Restaurante El Jardin 
At the lower story of Victoria hotel operates El Jardín, their restaurant that has delighted guests for 35 years and has been qualified as one of Cuenca's best gourmet restaurants.
I love their tasty food, but their different variety of salads is the best for me. They offer an extensive menu with national, international, and local gastronomy, which I enjoyed indoors in the company of exceptional people.
5. La Esquina Calle Larga
La Esquina Calle Larga is a typical colonial house, homely and warm, where we receive an exquisite meal with a unique service. It was an elegant place located in the historic center of Cuenca. 
The service, ambiance, plus food selection they offered us was superb for my company and me. They served us unique dishes prepared with plowing and a traditional Argentine method.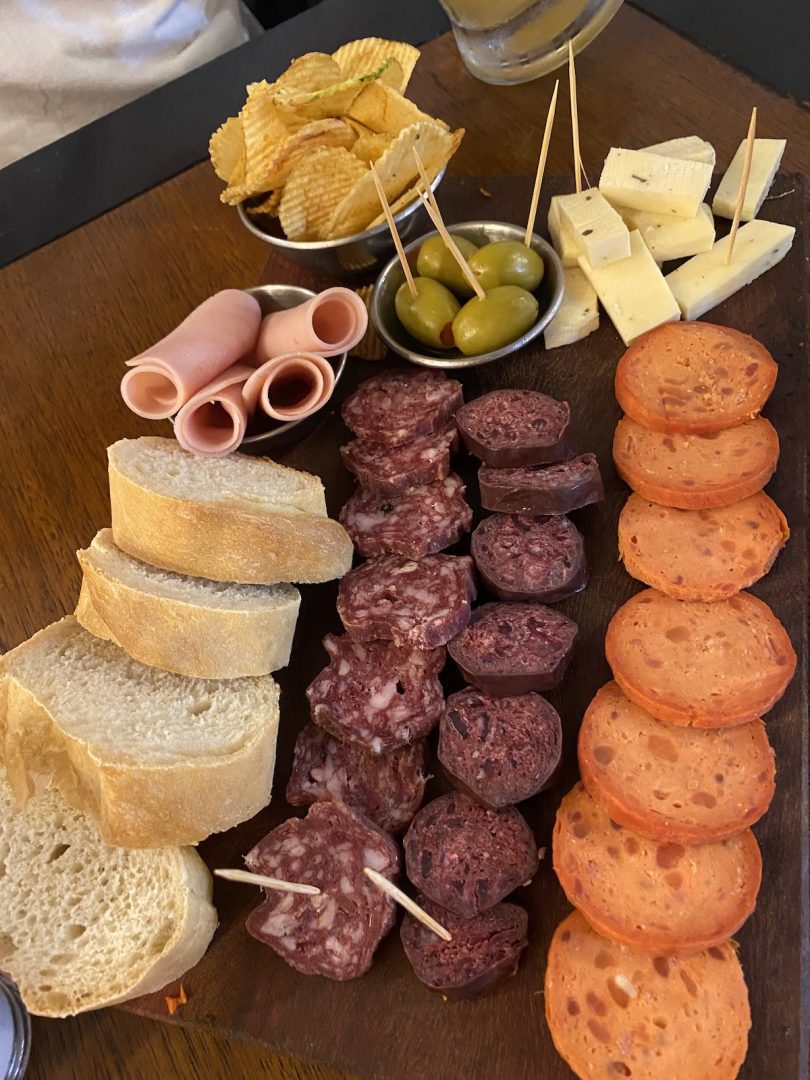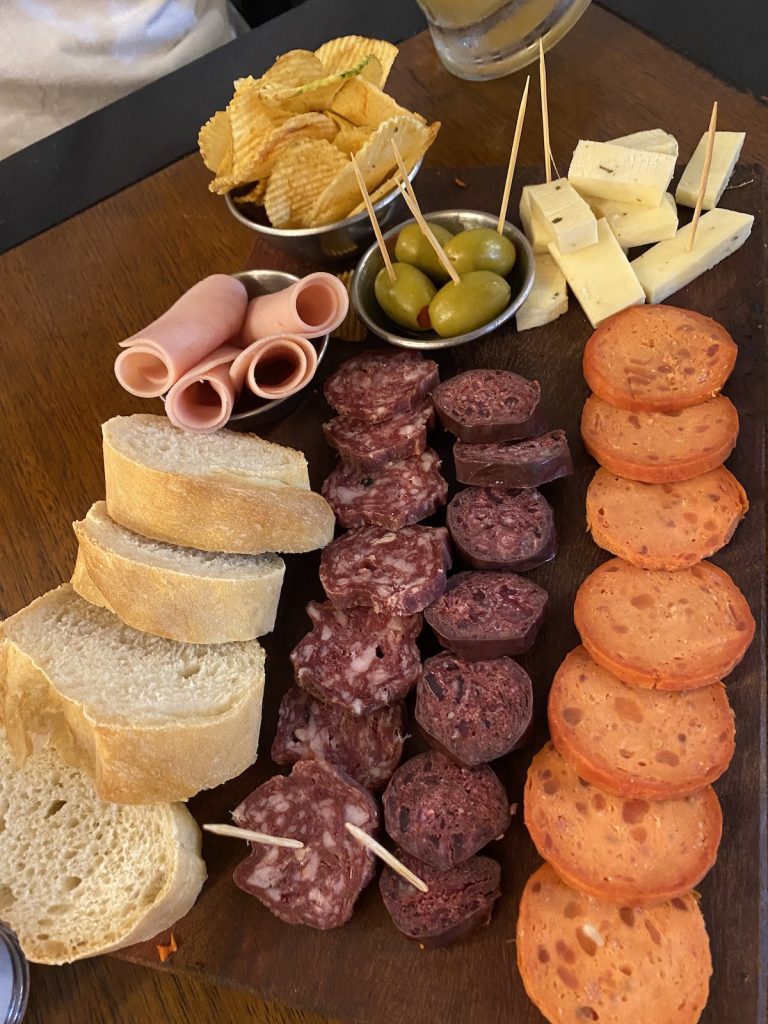 They also provided us with a variety of wines. I was surprised by their wine list! They have wines for all tastes and palates. They even gave us the best advice about what wines will best suit our food.
6. San Sebas Cafe
In a welcoming and informal setting, San Sebas Cafe serves up contemporary comfort food from North America. They offer favorites that are sure to please your palate. The size of portions of every food is outstanding with a fair price. They have a large selection of foods, and I'd wish to order almost everything. Their meal offered me a significant portion, and I got a happy tummy!  
San Sebas Cafe is well known as "Cuenca's Home for Breakfast for over 10 Years." People undoubtedly love visiting their place because of their delicious breakfast and brunch. I will be sure to come back here. 
7. Moliendo Cafe
Moliendo Cafe is a must to have lunch in Cuenca. This Ecuadorian-Colombian eatery serves delicious food at an affordable price.
Our taste buds loved the juices they offered us. The Colombian owners of Moliendo Cafe also import Postobon soda and Aguila and Poker beer from Colombia.
8. Fabbianos Pizzeria
Fabiano's Pizzeria started in 2011 and is getting more in demand. If you enjoy pizza as much as I do and are searching for a delicious pizza to go with an elegant Italian meal for lunch or dinner, Fabiano's Pizzeria is where we belong.
Fabiano's Pizzeria offers a wide range of Italian cuisine, and their mouthwatering pizza has fresh ingredients and a great crust which we can't resist. No doubt why Fabiano's Pizzeria is one of the most favorite restaurants in Cuenca, especially for tourists.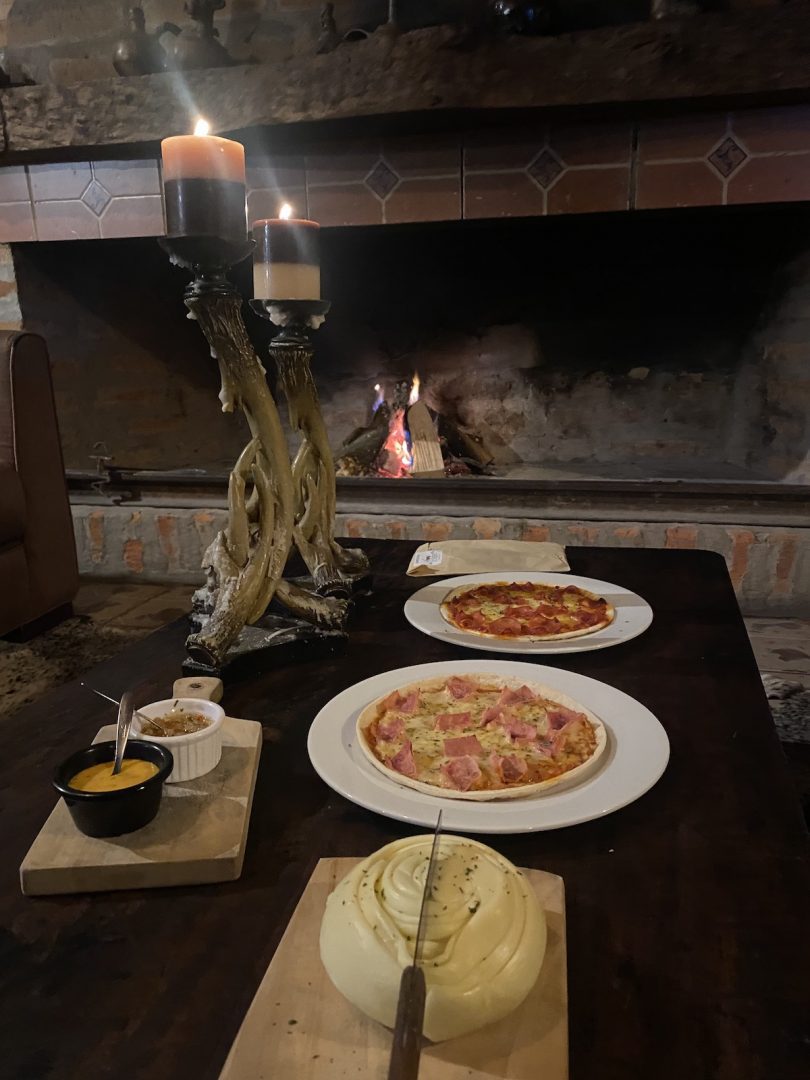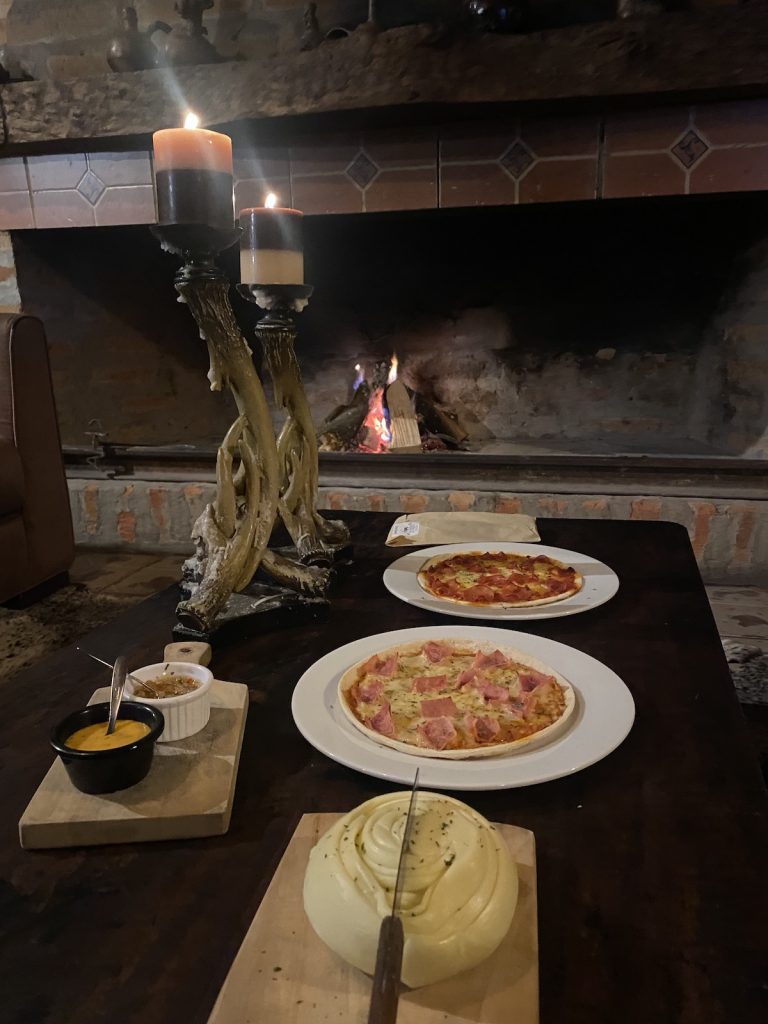 They also offer excellent delivery on their website, just in case you don't feel like going out. We never missed an opportunity to visit this place.
9. Cafe De Nucallacta 
Cafe De Nucallacta began as a specialty coffee exporter and participated in every link of the coffee supply chain. They source and roast some of the best premium Ecuadorian coffee. Cafe De Nucallacta offers breakfast, pastries, fast foods & of course, a wide variety of coffee beverages which you can choose from.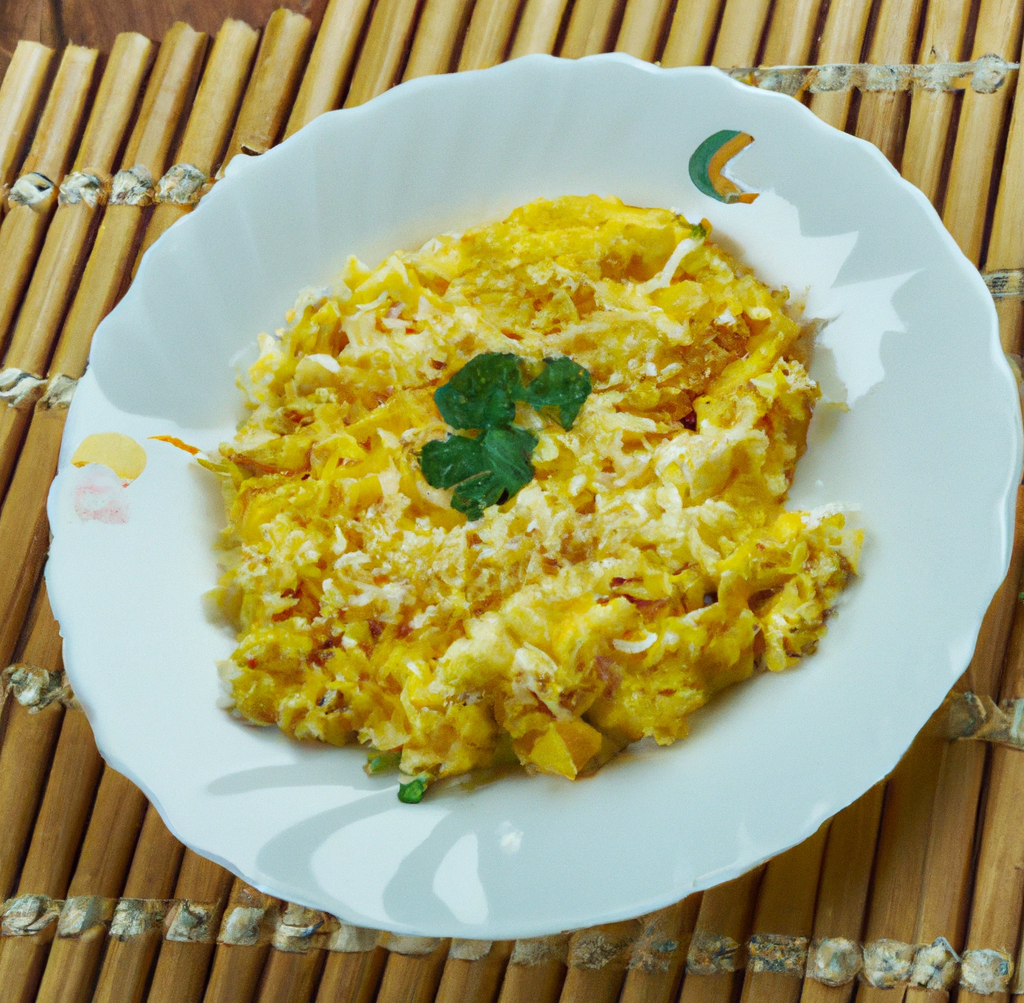 Since I am a coffee lover, I grab the opportunity to visit their place. The aroma of coffee really made my day! If you are a coffee lover like me, I suggest you visit their business and try their coffee specialties. And if you don't feel like going out, they offer home delivery at Cuenca. 
10. Tutto Matto Pizzeria
Tutto Matto Pizzeria is rated as the number one pizzeria and the number two overall restaurant in Cuenca by Trip Advisor and, as such, is an investor's dream. The heart of this restaurant is Italian fare, and the ambiance and flavor are that of New York City's best pizzas and pasta. They offer us a wide range of pizza specialties, very mouthwatering. We enjoyed every slice of our pizza.
They also serve beer and wine, just in case you want to enjoy the vibe of their restaurant. Since we enjoyed the atmosphere of the place and wanted to stay a little more, we ordered some wine. Tutto Matto Pizzeria is indeed a recommendable place. 
Bottom Line
The food in Cuenca, Ecuador, is a delight to sample and indulge in. Cuenca restaurants and their culinary scene represent a delightful combination of traditional dishes and a contemporary twist.
We all know that almost all eateries value fresh market food, and all are based on traditional cooking methods. And when it comes to Cuenca's food scene, there are no shortages of delicious restaurants that serve traditional food.
From the place to the food to the people we met, it was really an unforgettable experience. I will surely return to this place and recommend it to my friends. Don't miss out on trying to experience the serenity of each restaurant once you visit Cuenca, Ecuador.