One of the most asked questions of people planning to go to the Galapagos is, "How much does it cost to travel there?"
You may have heard that traveling to the Galapagos is too expensive, but that's just a myth!
I know that when you search on Google, you may come across some Galapagos cruise websites with crazy pricing, but that doesn't mean you have to give up on your dream vacation. It is a fact that it can be expensive to visit the Galapagos Islands. But, how you plan your trip to the Galapagos Islands can significantly impact the expense.
As someone who's been there and experienced the magic of the Galapagos, I want to debunk this myth and help you find affordable options to make your trip happen. So, don't let the prices scare you away! And if my advice helps you plan your dream trip to the Galapagos, consider showing your appreciation by buying me a coffee 🙂
For example, my wife and I went on a land-based trip to the Galapagos and spent under $5500 altogether. We opted for medium-end hotels (but you can find even cheaper accomodation on Hostel World or VRBO), ate out every day, and went on six different tours. However, if you're on a tight budget, you can definitely do it for under $2000 (plus the cost of your airfare to get to the Galapagos). Plus, while we were on the island, we were offered some insane last-minute deals on cruises – we're talking about discounts of up to 70% off! So don't let the initial prices scare you off, there are plenty of ways to make the Galapagos affordable and accessible to everyone.
Fortunately, you can manage many variables to help decide whether to take a budget or a luxurious journey to the Galapagos Islands.
Tips to Save Money on the Galapagos Islands
Avoid purchasing tours online, as the prices I found often carried a 20-40% extra markup. Instead, buy them directly on the islands for a better deal. However, an exception is the iconic Bartolome Island tour. Due to its high demand and strict visitor restrictions, it's advisable to book this one online in advance. I missed out on this experience when I visited because the tour was fully booked 3.5 weeks ahead. Many tourists we've met booked it via Viator. The rest of the tours were easily accessible.
Search for the most affordable lodging options on platforms like Hostel World, but also compare prices and availability on Booking.com. A little time spent on research can lead to significant savings.
Get your own snorkeling kit and underwater camera. While you can skip on snorkeling kit, I highly recommend bringing your own GoPro or a cheaper camera. Capturing your marine memories in the Galapagos can be priceless. From playing with sea lions to swimming near Galapagos sharks, these memories are worth every penny, especially considering the local camera rent costs $50 per day. I would still recommend bringing your own snorkeling kit, as there are some extraordinary places to snorkel that you can explore without the need for renting equipment. Having your own kit provides the freedom to discover these hidden gems at your leisure.
Dining out in less touristy areas can save you a considerable amount. It's wise to consult with the hotel reception for recommendations on cheaper yet delightful seafood restaurants. For example, in the popular tourist areas of Santa Cruz Island, seafood entrées might cost over $60. However, I found places where the entire Brujo fish was just $25—enough for two people. You can even buy fresh fish at a local market and ask chefs to cook it for you, providing a more authentic and affordable culinary experience.
If you're traveling on a tight budget and prefer not to spend extra on tours, the Galapagos Islands still offer a wealth of magnificent places to visit either for free or at a minimal cost. Destinations like Tortuga Bay, Las Grietas, Wall of Tears, Concha Perla, Puerto Chino Beach, and Playa Tijeretas (see the image below) are just a few examples where you can enjoy the natural splendor for as little as $10 per person or even free of charge.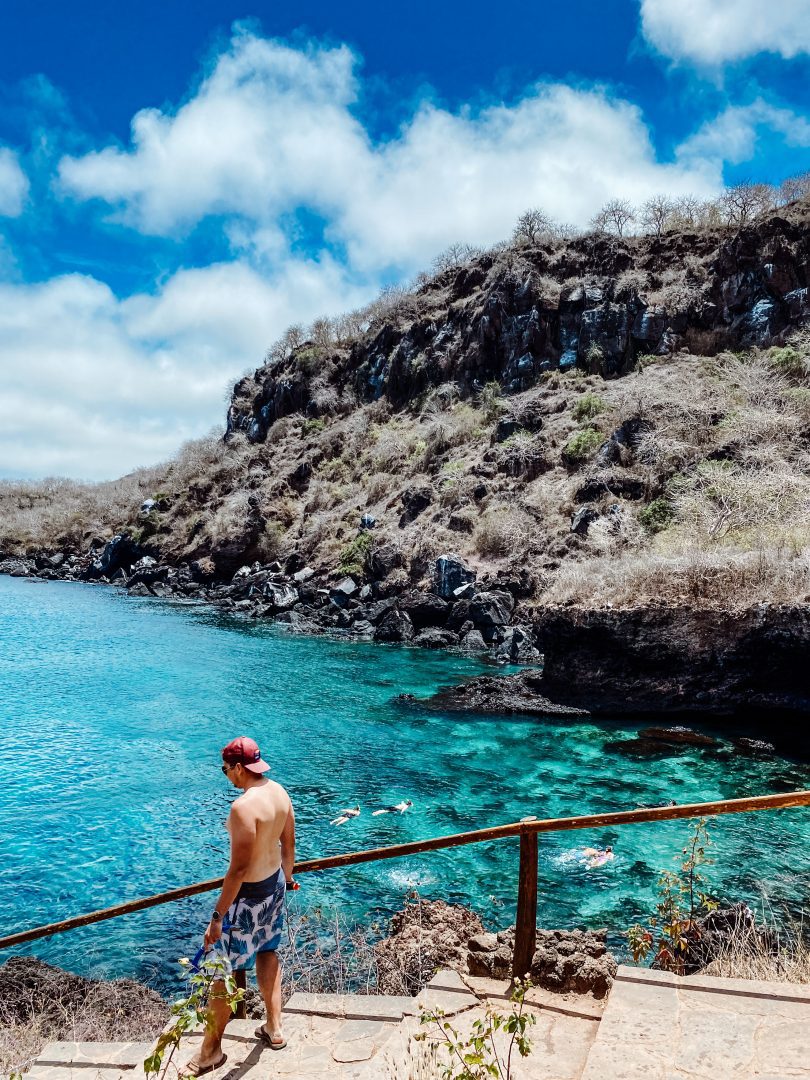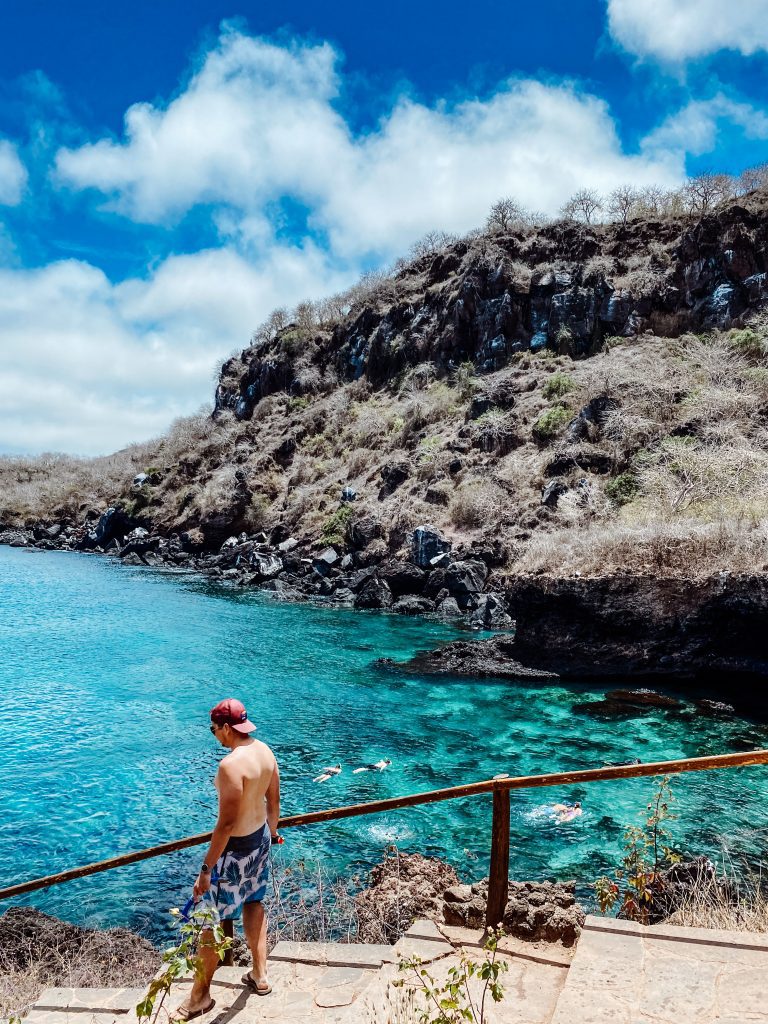 The Reason Behind the Cost of a Galapagos Trip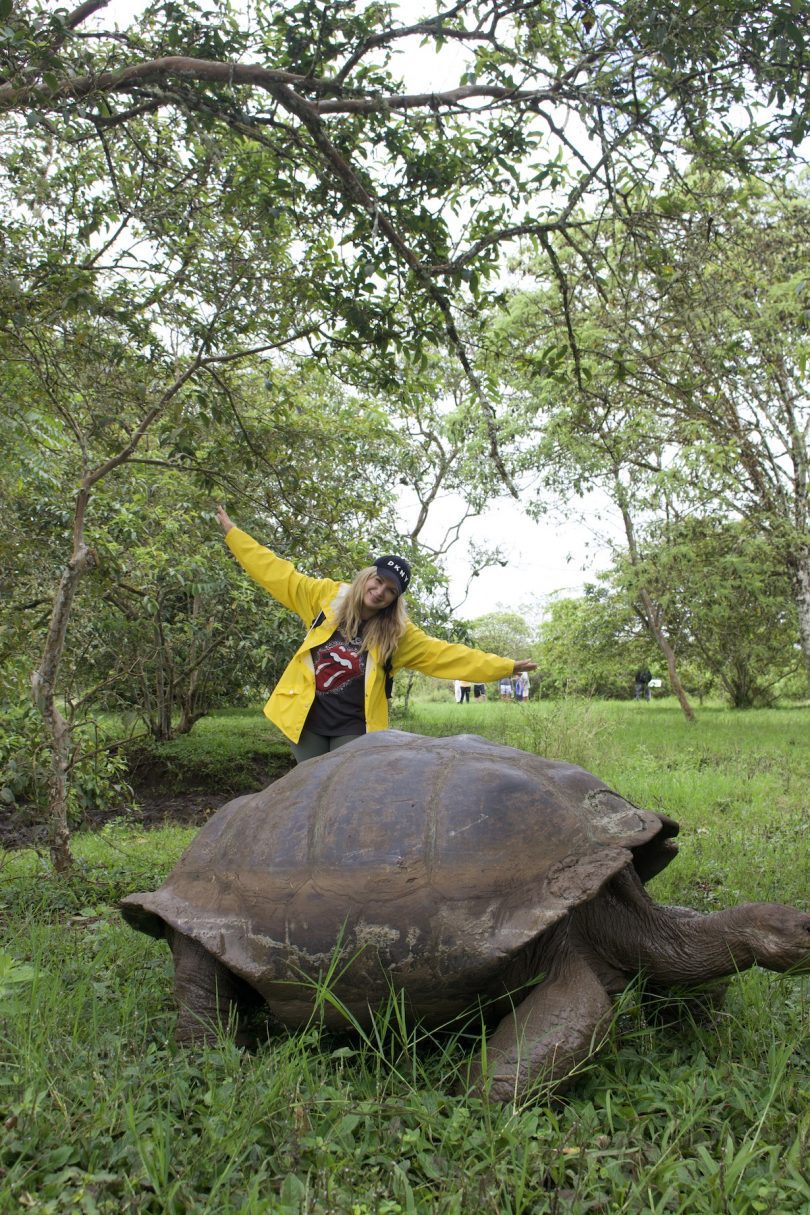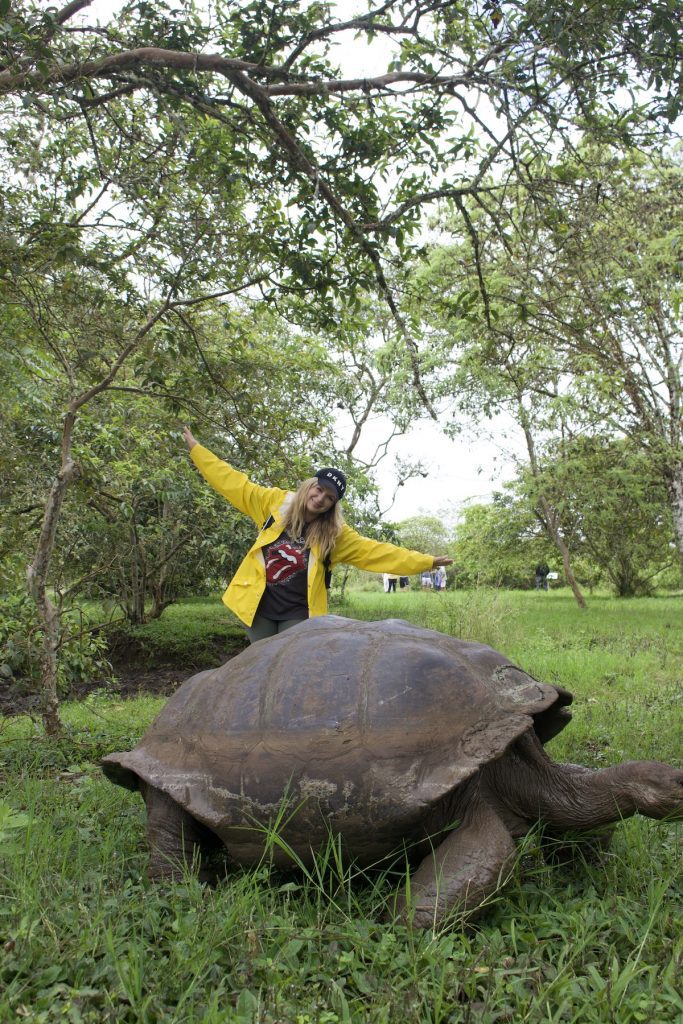 Galapagos is not a cheap place to visit (but so worth it). Due to their location, the challenges of sustainable tourism there, and the need to support local development, the Galapagos Islands are more expensive than the mainland of Ecuador. While budget travel is feasible, the trip can still cost you a lot. 
The substantial logistical expenditures for transporting food to the islands and other necessities are one of the main factors why a Galapagos trip is expensive.
Another reason is that the crew and employees are native to the Galapagos, and official regulations determine salaries and pay to ensure a decent living wage.
Over $100 is paid by foreign visitors every person because The Galapagos National Park, which includes the islands, depends on park entrance fees (paid upon arrival in the archipelago) to pay for its conservation and protection initiatives.
Due to logistics, workforce, and equipment, activities, trips, and lodging frequently have higher than usual expenses.
How Much Money Will I Spend to Travel to The Galapagos Islands?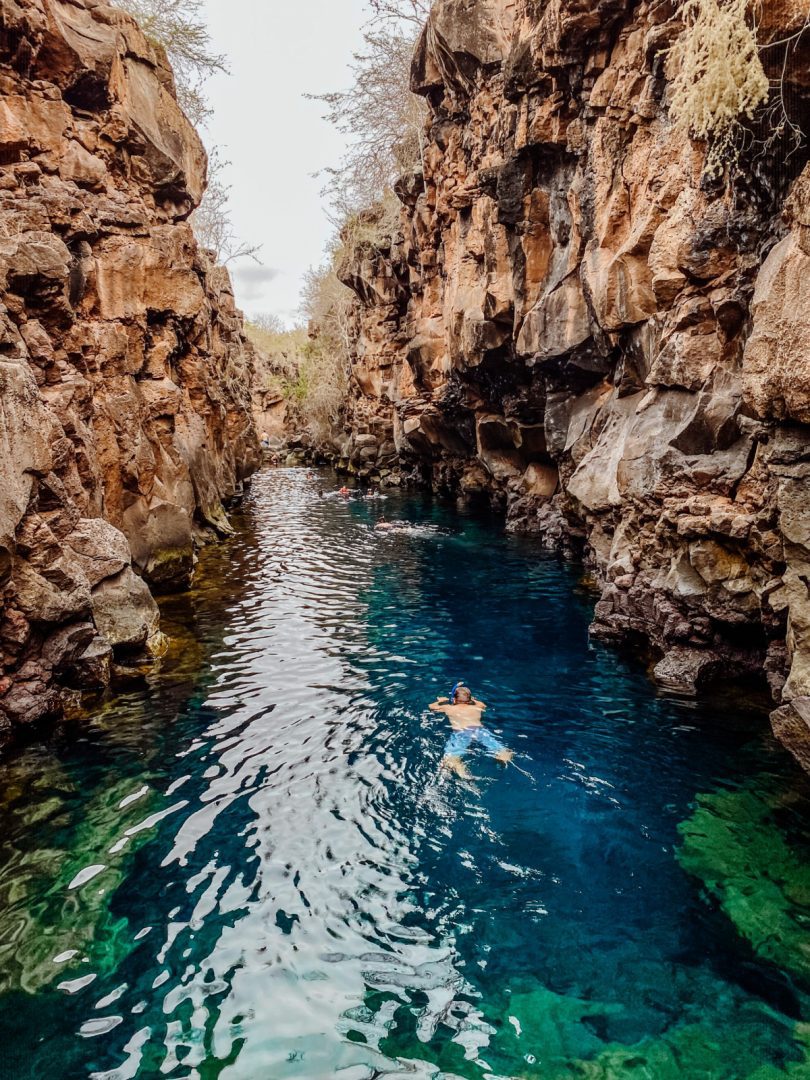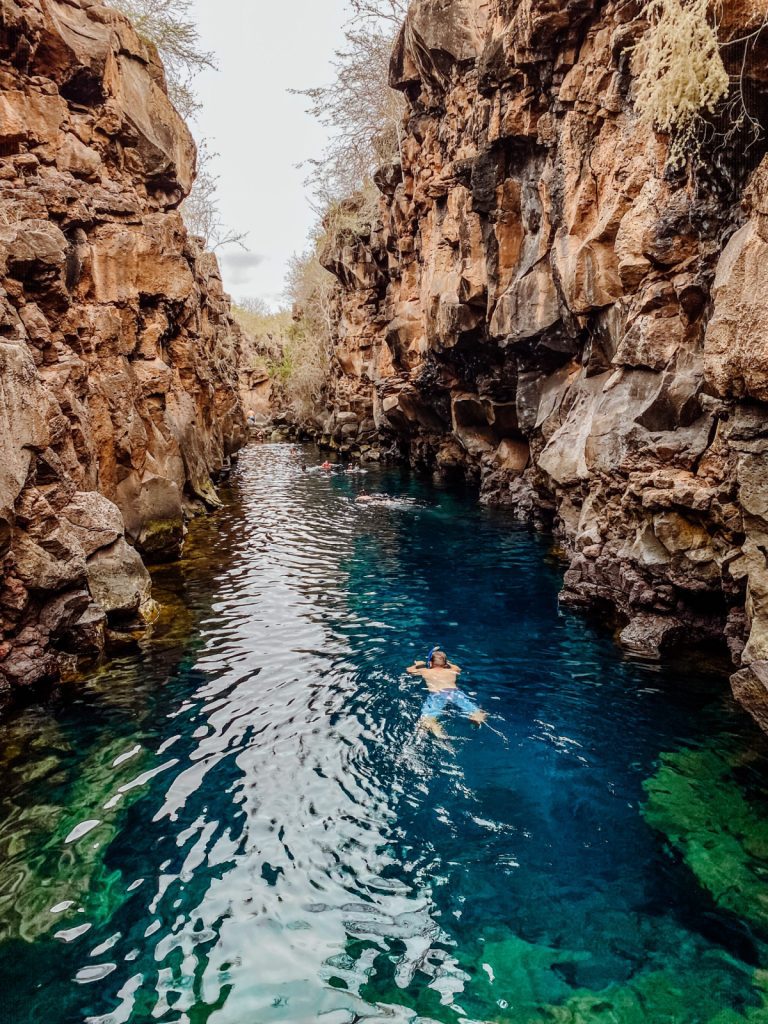 The cost may depend on the experiences, services, tours, and ways to travel around the islands.
Only airplanes are available for travel to the Galapagos Islands, and for international passengers, economy-class flights cost between $500 and $550 per person. Three airlines offer service to Galapagos: Avianca, Latam Airlines, and Tame Airlines.
You must purchase the Transit Control Card ($20 per person) and the Galapagos National Park entrance charge ($100 per adult and $50 per child) in cash at the airports of Guayaquil or Quito.
In Galapagos, there are numerous cruise alternatives. The cost varies based on how many days you spend on the boat and what category it is, with a four-day cruise starting at $2.529 per person. The travel assessors at Latin Trails might also request additional cruise options that are more affordable.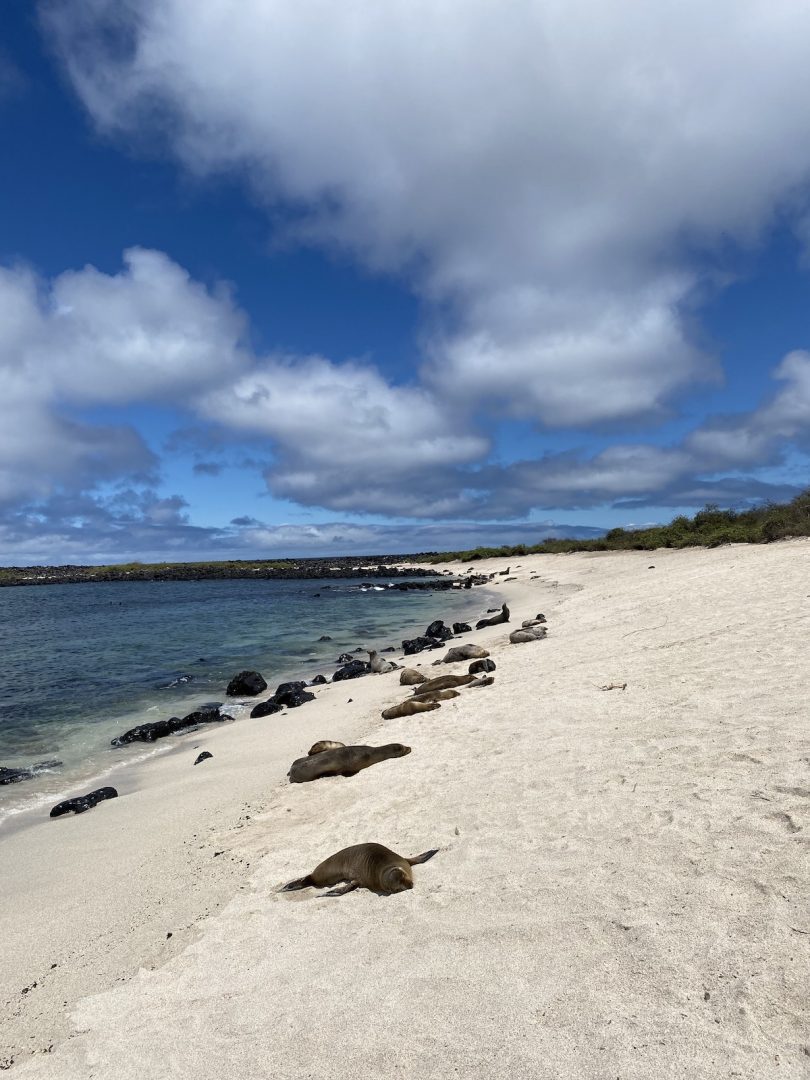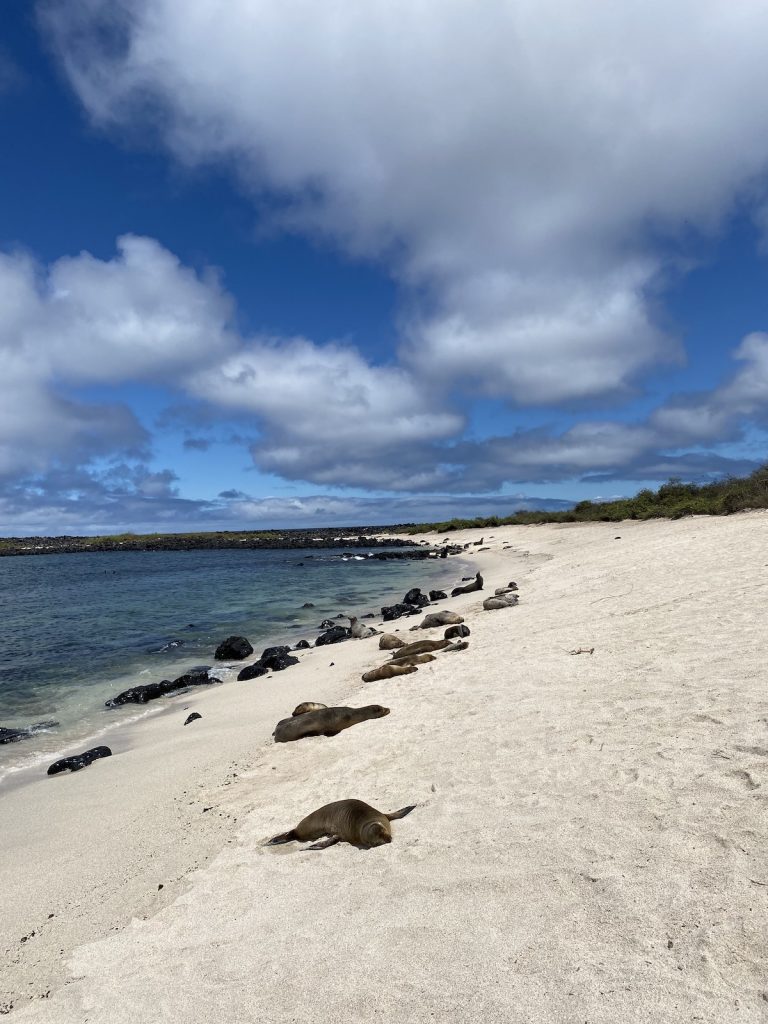 In Puerto Ayora (Santa Cruz), San Cristobal, and Isabela Island, first-class lodging may run about $450-$650. If you have budget, these are must-stays in the Galapagos:
All inhabited Galapagos islands provide first-class tourist lodging starting at $160 per night for a twin room with breakfast for two.
Top-rated Galapagos hotels offer breakfast; however, if you choose to eat breakfast in town, a local restaurant will likely charge $10 or more per person on average. Lunch is typically included in our daily tour itineraries. As such, our food expenses were very reasonable, so it averaged out to about $20/day. You can easily spend more or less in this category.
The average cost per person for daily navigation excursions is $150-250 depending on popularity and length. This rate includes snorkeling equipment, lunch, and a guide. It does not include any tips or beverages. For land tours, the prices may go from $220 per person, including lunch, guide, entrances, and transportation.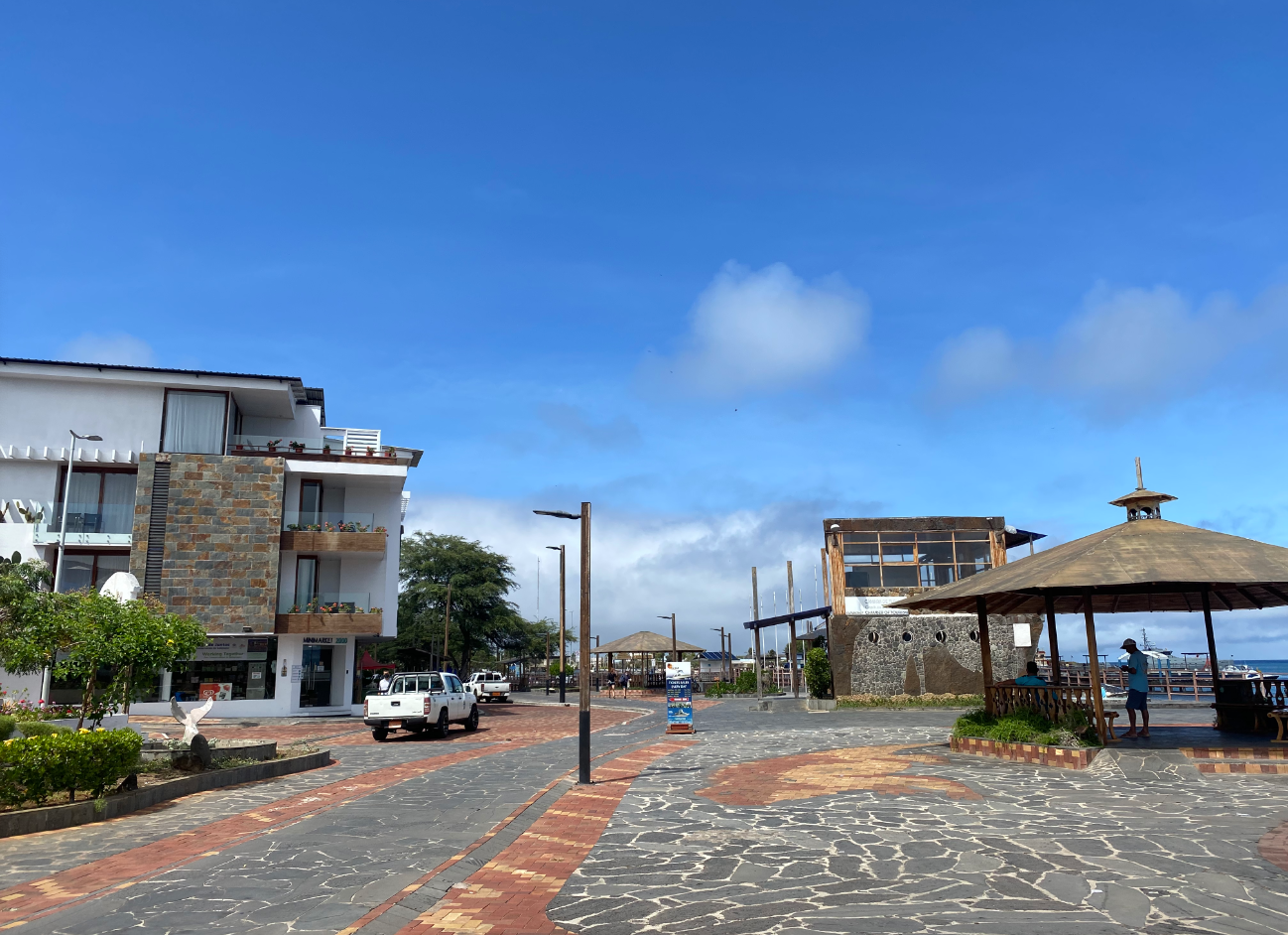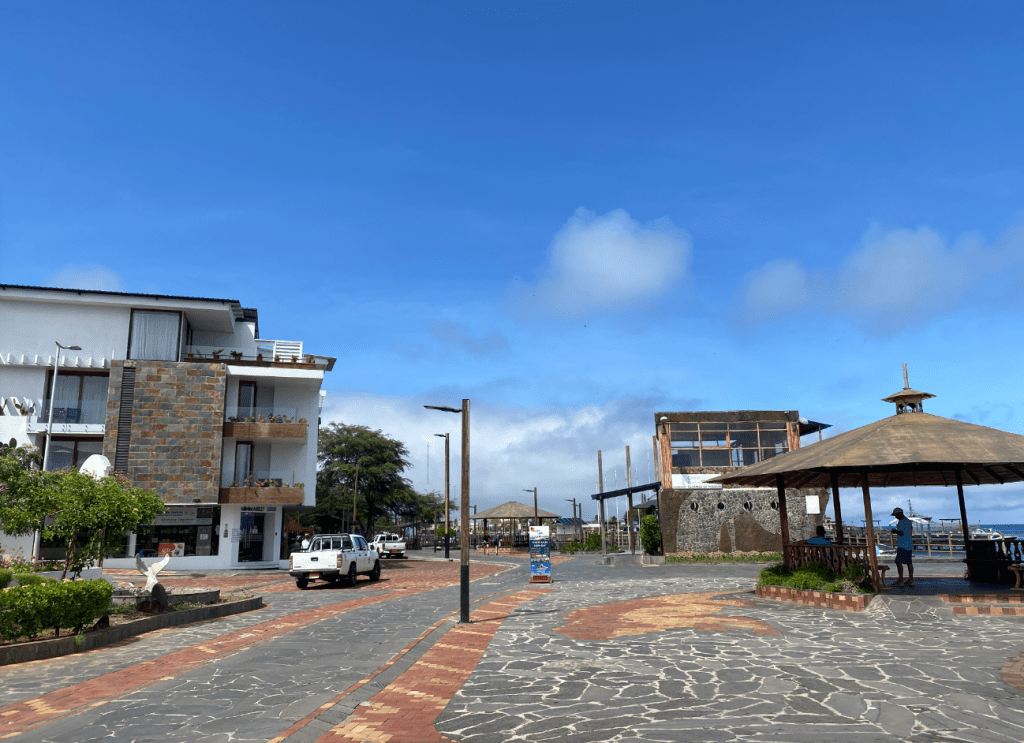 We found the most reasonably priced service on the islands, with an average taxi fare costing $1-3 for an SUV seating up to 4 persons. A taxi to/from Puerto Ayora to the highlands is often between $20 and $25. For the inter-island boat ride, we spent an average of $45-$50 per person for a speedboat.
Once again, if you are looking for the cheapest options, make sure to check Hostel World and VRBO and also compare different hotels on Booking.
Travel Options to Galapagos Islands
Galapagos by Cruise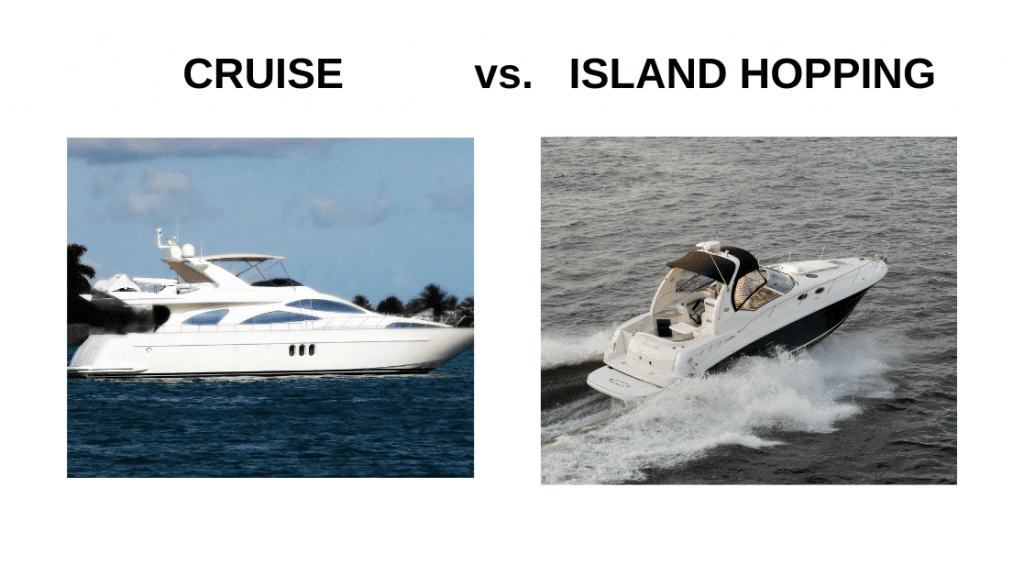 You can visit the Galapagos Islands by boarding a cruise ship. Personally, this is my dream travel. But since it is costly, we opted to do the land-based trip. The cost is insane but you can save over 70% by taking a last-minute cruise deal while on Galapagos.
The best way to observe a variety of wildlife when traveling is on a cruise. Since the boat cruises at night, you can reach a wide variety of islands, including the farther-flung, more secluded islands with distinctive prospects for animal viewing that are inconveniently inaccessible on a land-based excursion.
Even while you'll see Galapagos tortoises, sea lions, and iguanas wherever you go in the Galapagos, a cruise is simply the most excellent way to properly appreciate the variety of species that the Galapagos has to offer.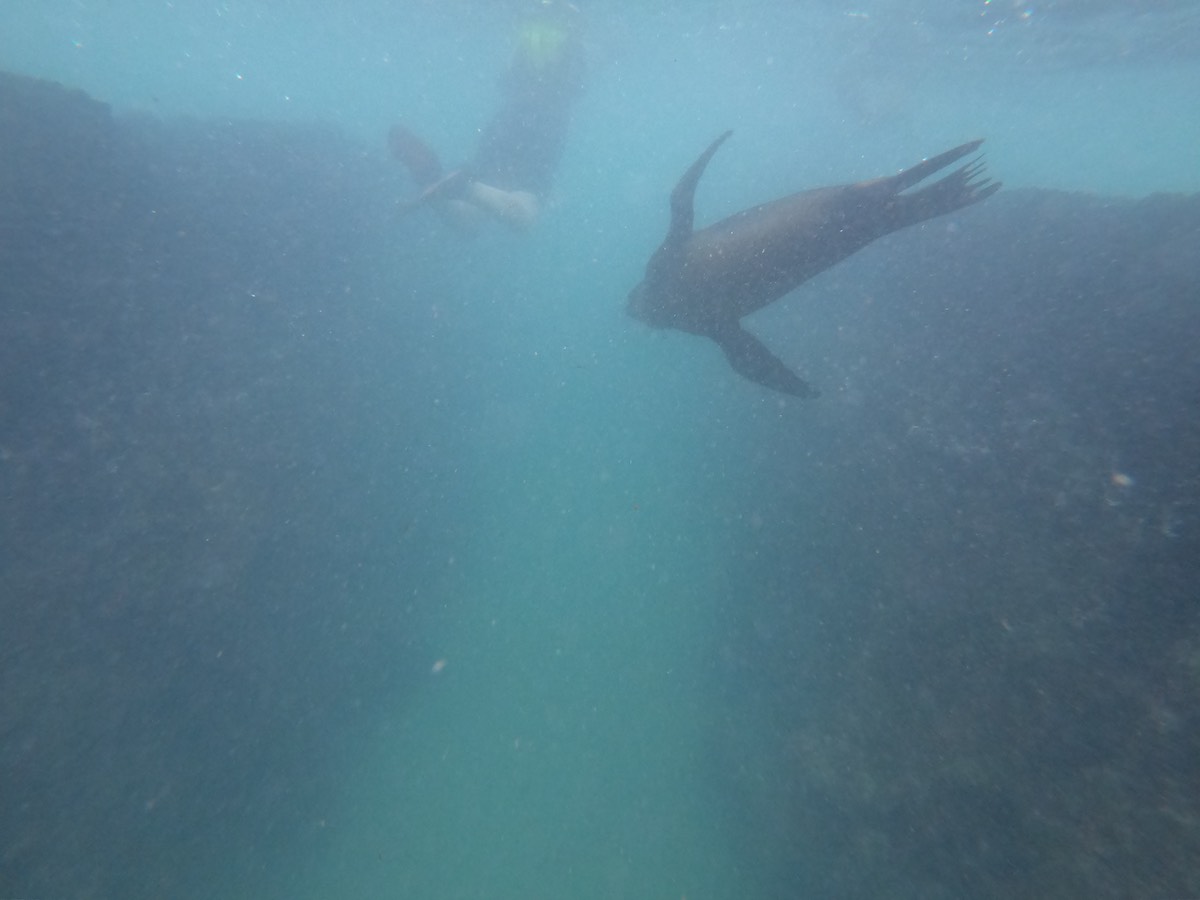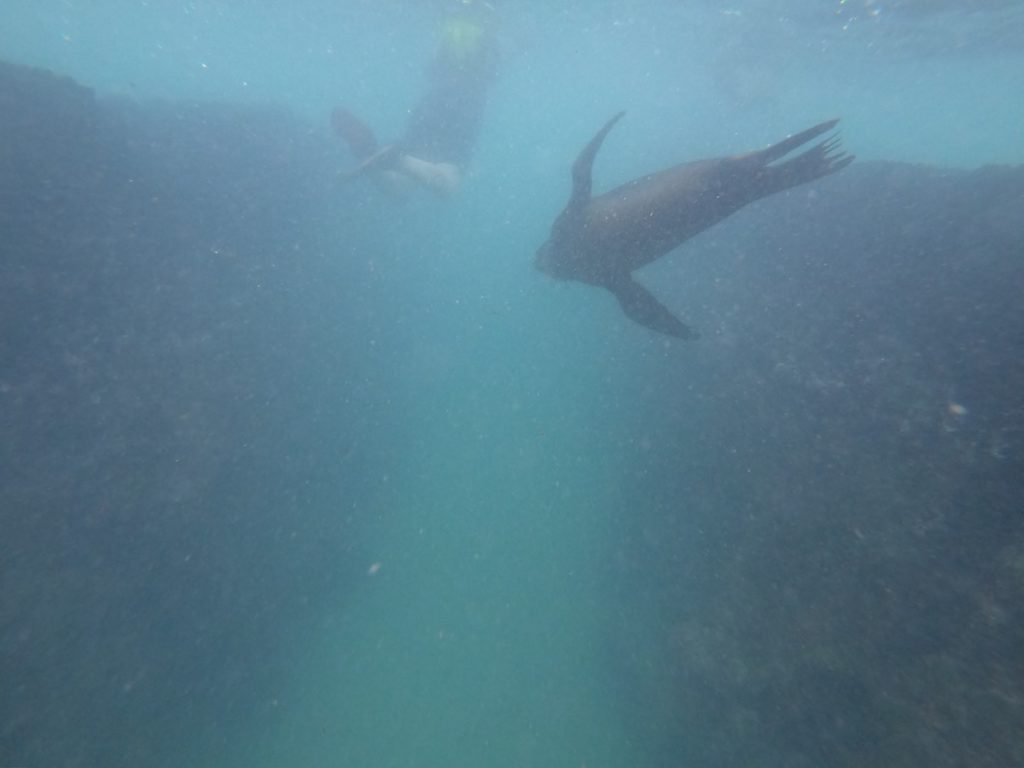 On a cruise, you spend most of your time traveling at night. As a result, you will have more time during the day to explore and less time spent traveling between locations when you could be snorkeling with sea lions.
The Galapagos consists of seven smaller islands in addition to thirteen larger islands. You'll typically see three to four islands while traveling on land.
On a cruise, you'll visit five to eight distinct islands, with at least two unique tourist attractions daily. You can then have a more thorough knowledge of the archipelago's size and biodiversity.
However, do not feel disappointed if you can't visit Galapagos by cruise, because a land-based trip has its advantages and it was a blast and way cheaper for us.
Galapagos by Land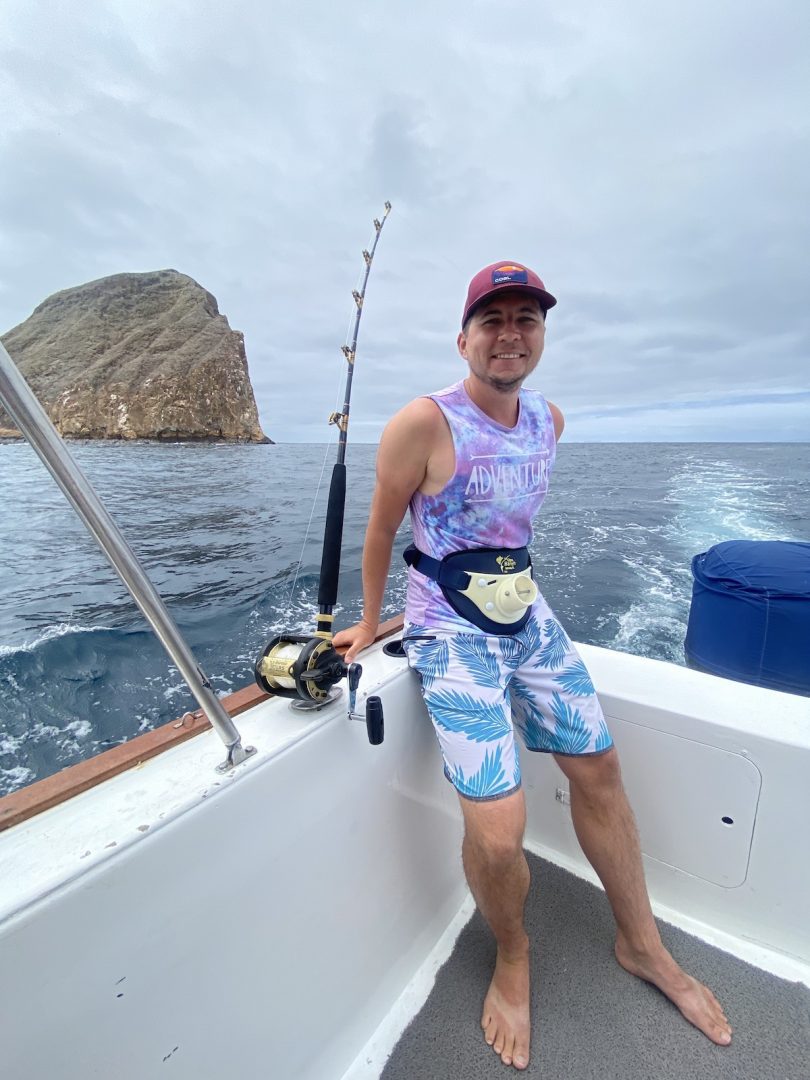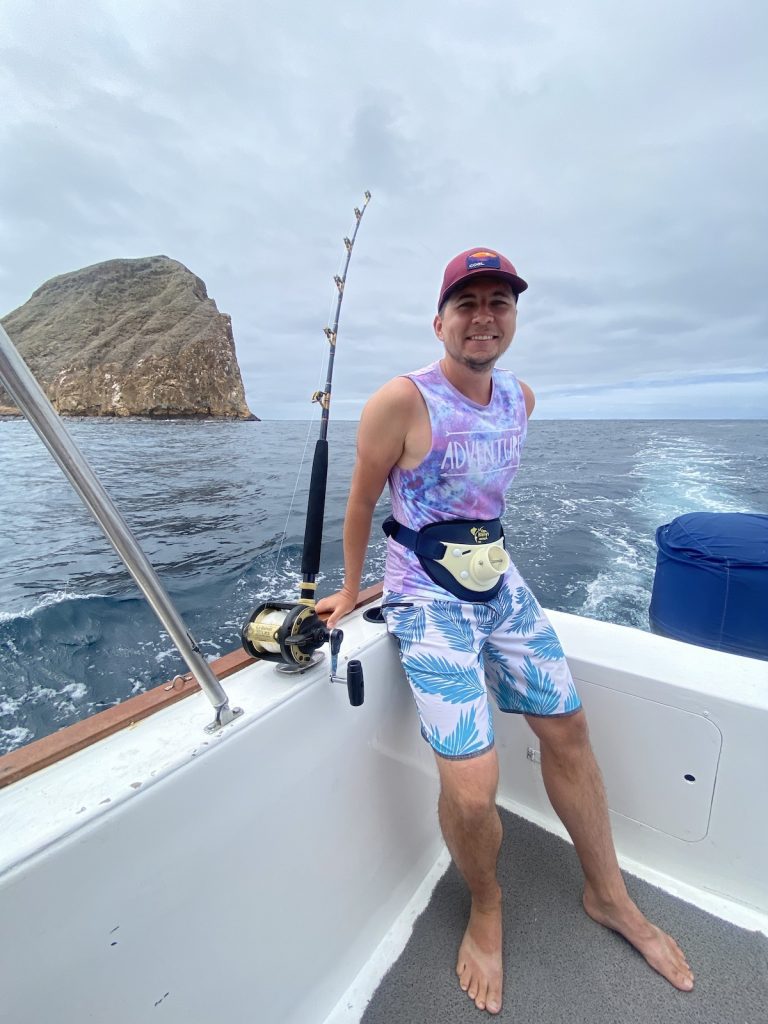 A land-based vacation may be the best option for visiting the Galapagos Islands if you dislike being bound by a rigid daily schedule. Children may benefit most from land-based activities because they will have greater flexibility to run around and explore whenever they choose. It's cheaper too, that's why we did land-based tour.
Land-based excursions are the only option to enjoy a completely private Galapagos experience, sometimes for a similar price as a cruise, unless you have the money to charter your cruise.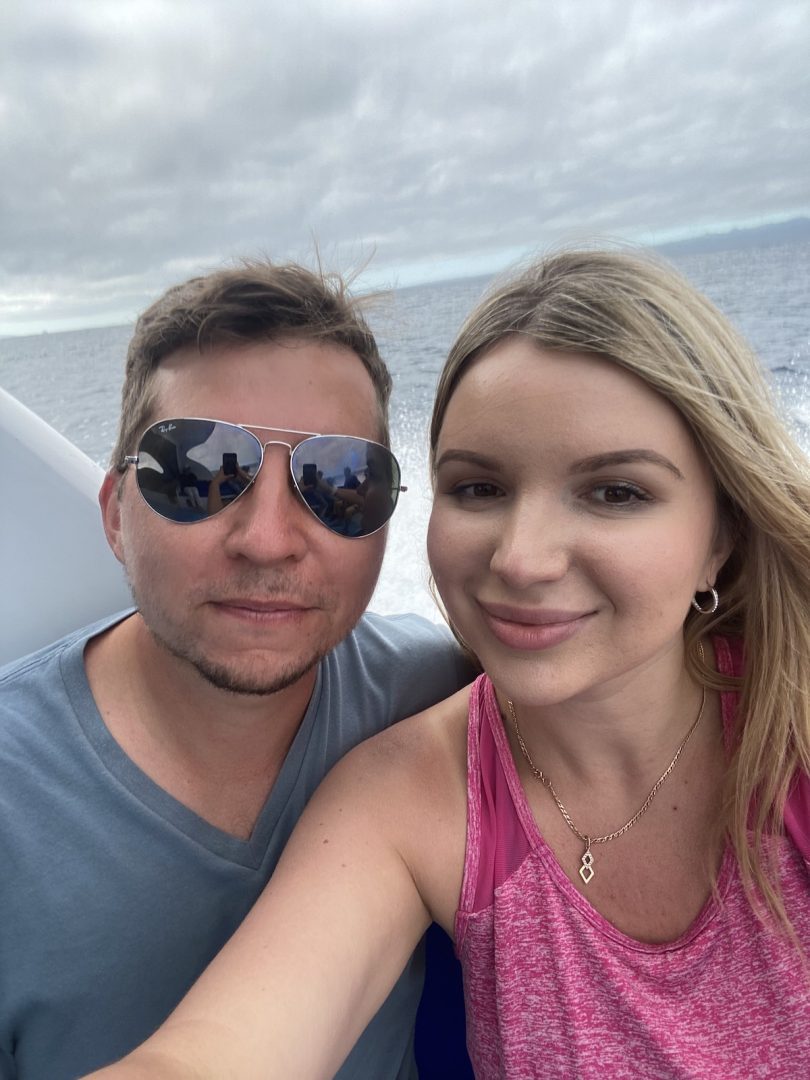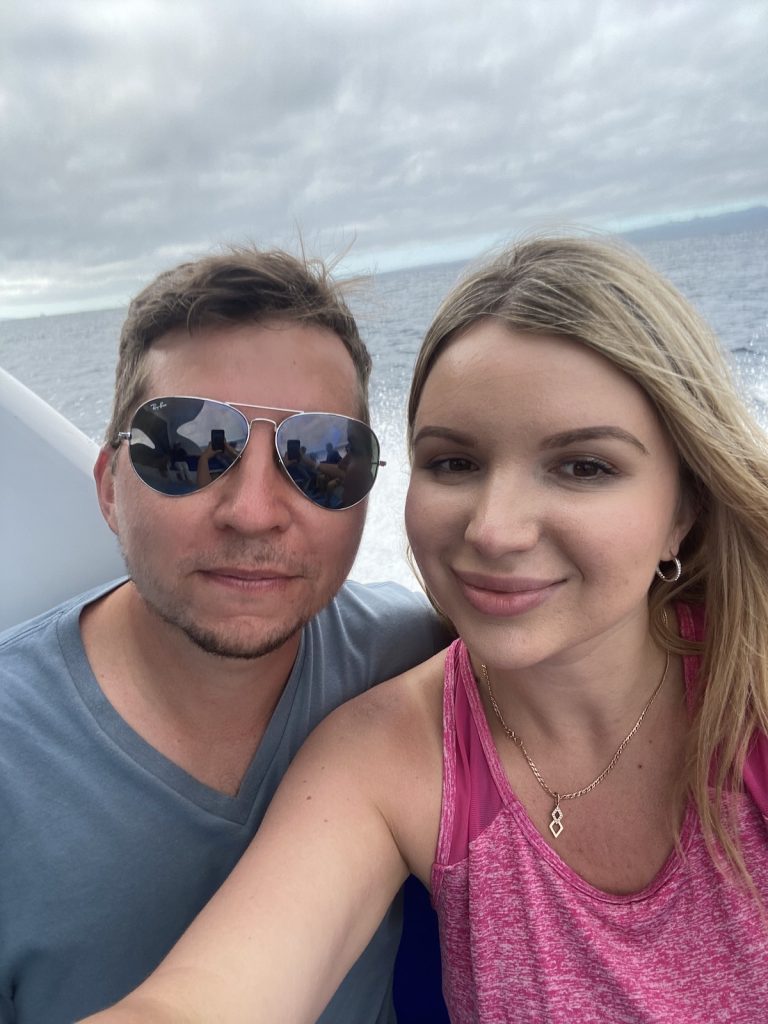 Longer treks, biking, paddleboard, kayaking, snorkeling, scuba diving, and other activities are all available on land-based excursions. You can customize your land-based vacation to fit your travel preferences and Galapagos bucket list.
Tips on How to Go to Galapagos Islands on a Budget
There is no need for such an expensive Galapagos tour. Traveling the Galapagos on a tight budget while still feeling at ease is possible.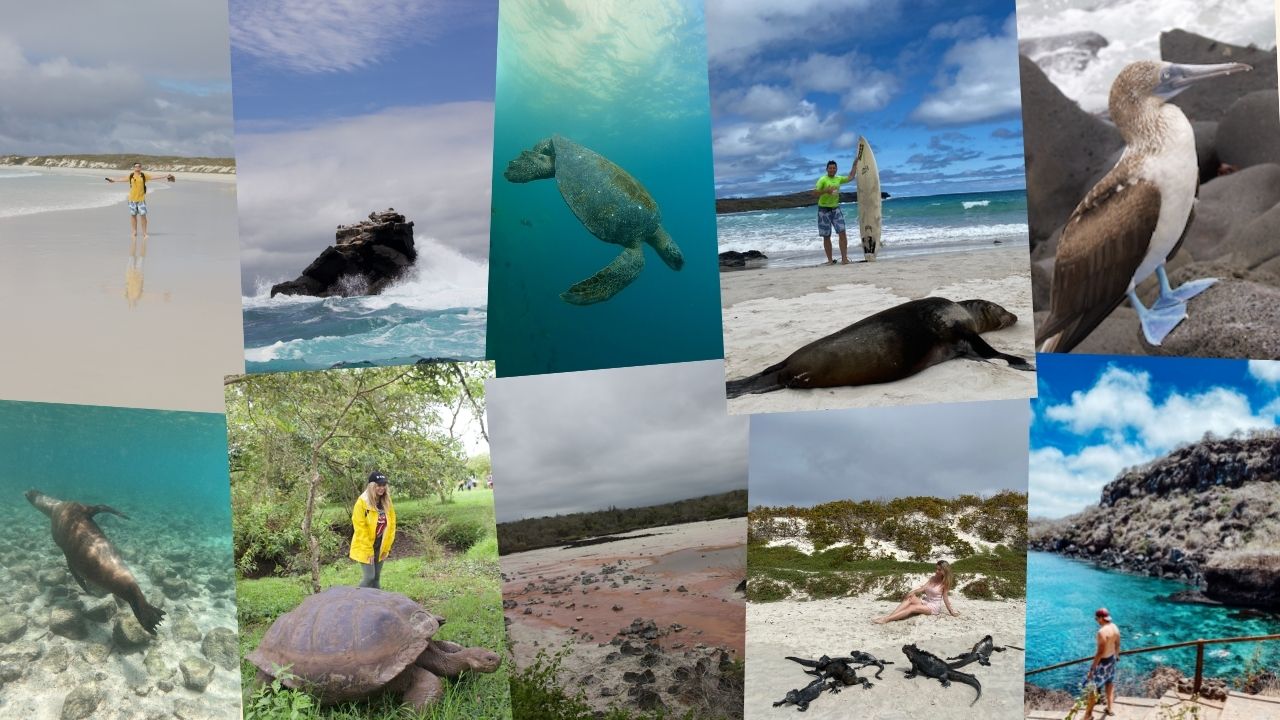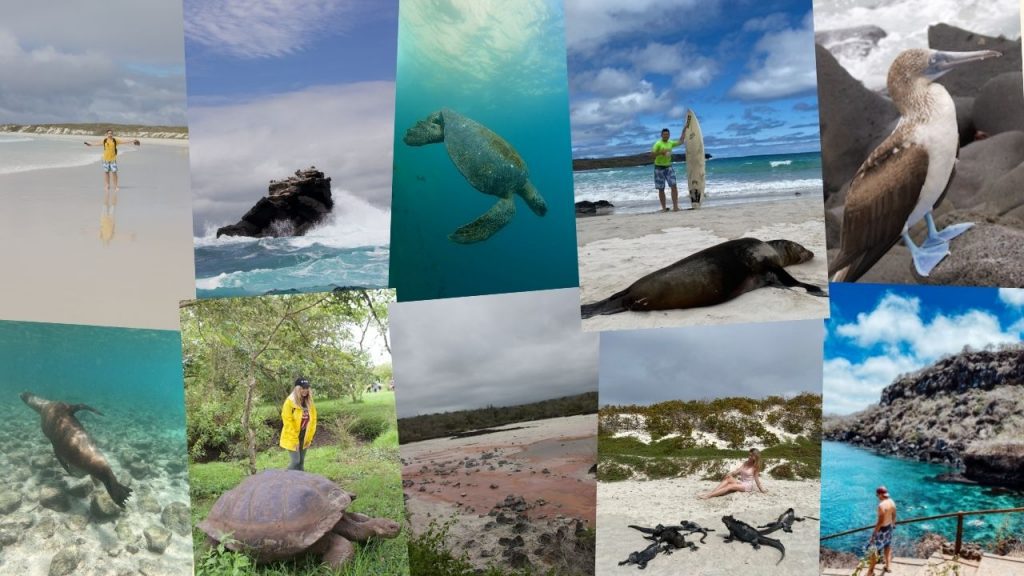 I've just created my own inexpensive Galapagos island-hopping itinerary with enough planning.
In our case, a budget double room is $30–$40, but a single private room costs only half as much. We spent about $20 on food per person for breakfast, lunch, and dinner.
We advise finding nearby "comedores." Delicious cuisine is served here, and the restaurant is intended for residents to eat lunch or dinner. It will always be the least expensive choice, but it won't be the most pleasant one.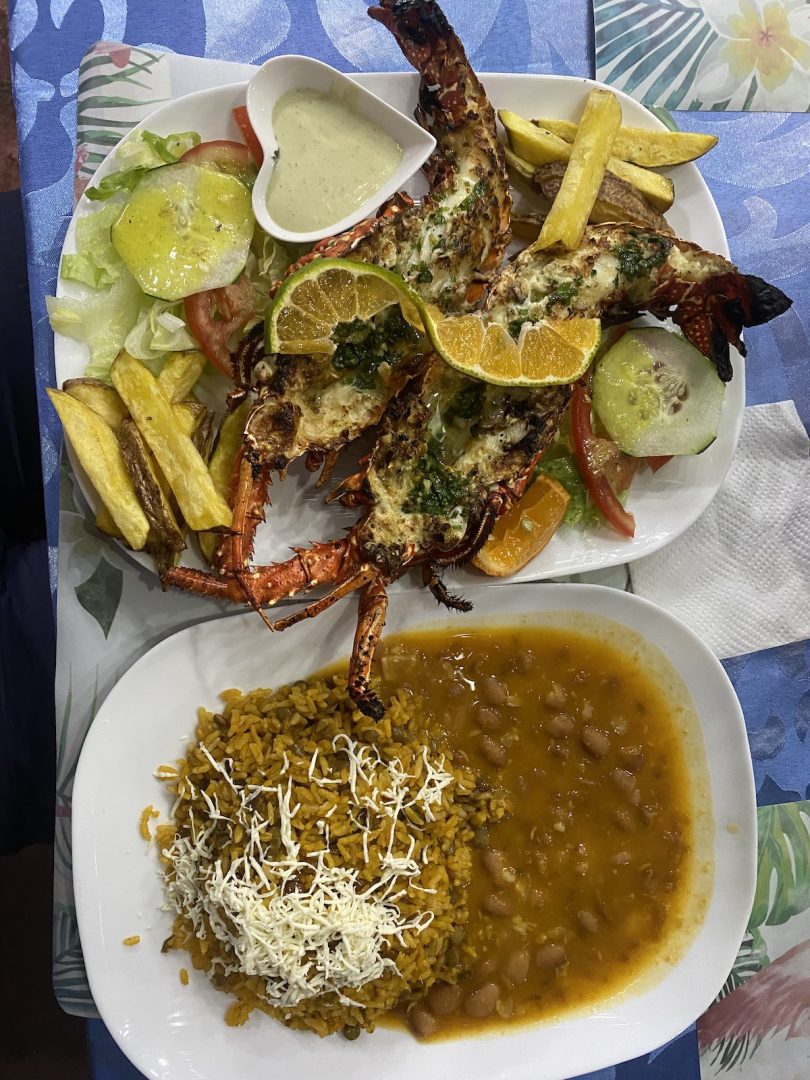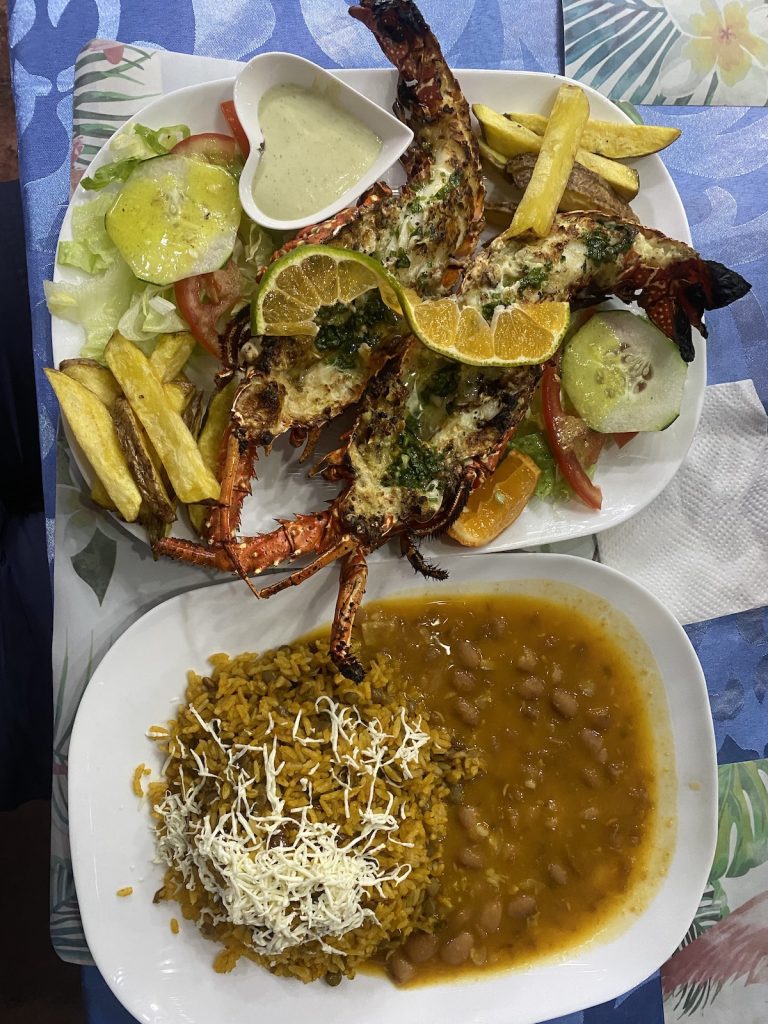 Tours can be costly, but it depends on what you decide to do. To visit each island on foot, we went on day trips, rented a cab for an hour with another couple, went on walks, and used water taxis to get to other parts of the island that were not reachable by car or foot.
Ferries are an excellent way to travel between islands without paying for a tour. The cost per person ranges from $20 to USD 150. The most expensive excursion is always scuba diving (USD 150).
Conclusion
The Galapagos Islands have long been on many tourists' bucket lists as a once-in-a-lifetime vacation. However, only a handful of individuals can afford to visit the enchanted islands because it is a pricey location.
Nonetheless, with proper tour planning, you can still visit the Galapagos and enjoy what the islands offer on a budget. Planning everything beforehand will save you a lot of money.
The primary factor to consider when planning your budget for a trip to the Galapagos is the tour company you'll select for your excursion. Keep in mind that this firm will be responsible for making your trip worthwhile and handling every aspect so that you can concentrate on making the most of your time in the Galapagos.
The most crucial thing to remember is that a land-based itinerary will significantly reduce the expense of your Galapagos Islands trip. Your trip is still a once-in-a-lifetime journey, even if you did it on a budget!
If these tips were helpful, consider showing your appreciation by buying me a coffee 🙂