Another worth visiting town in Ecuador is Montañita. It is famous for its beaches, solid surf breaks, and bohemian vibe.
From my experience, Montañita is undoubtedly one of Latin America's most happening party destinations! The place is warming with lively bars, nightclubs, and charming thatch-roofed restaurants lining its streets.
The beach is a massive attraction in its own right, with colorful umbrellas and canvas pavilions dotting the shore. The water is consistently comfortable and attracts many swimmers, waders, and sun-seekers.
Here are some of the things we recommend to do in Montañita.
Learn Surfing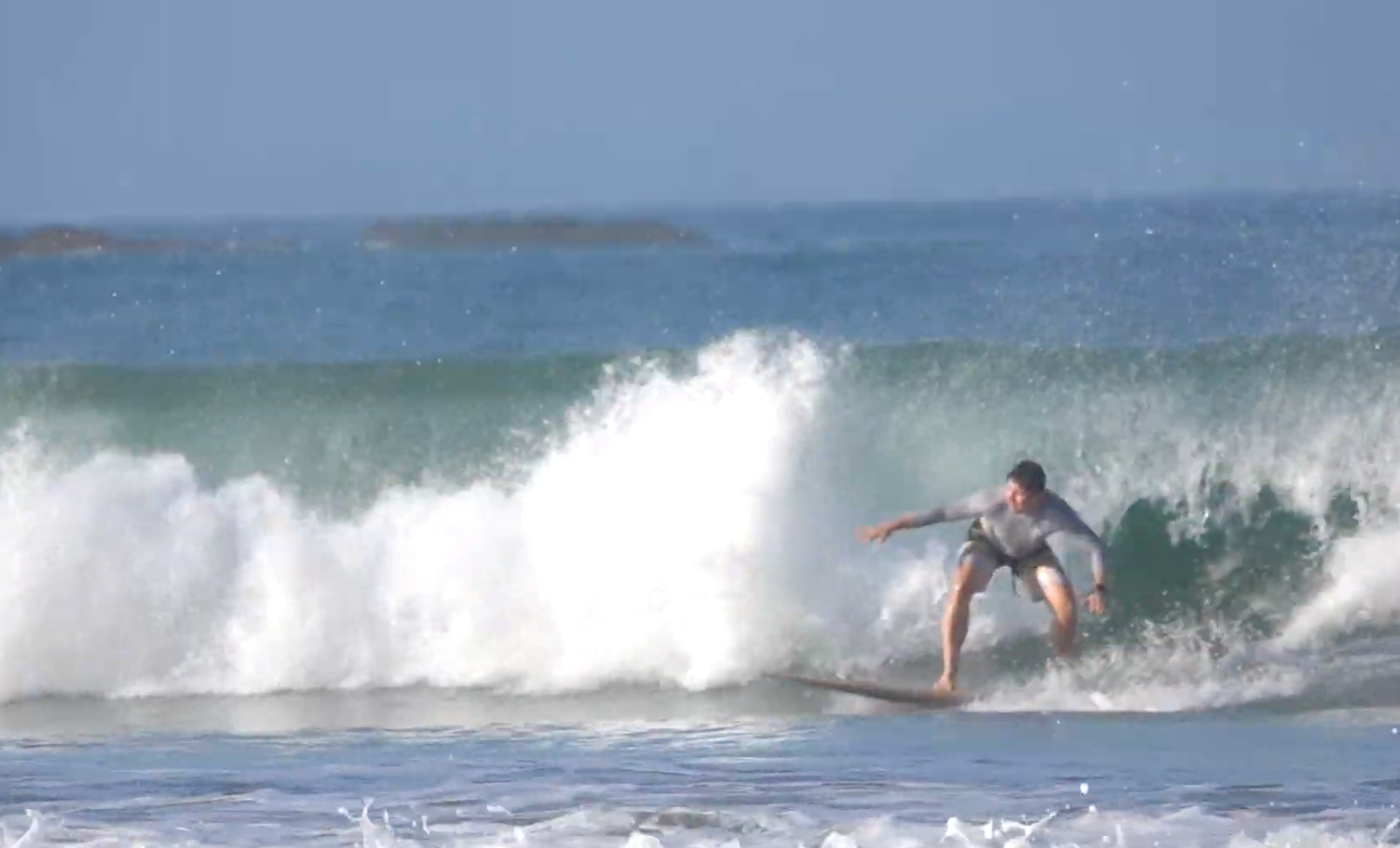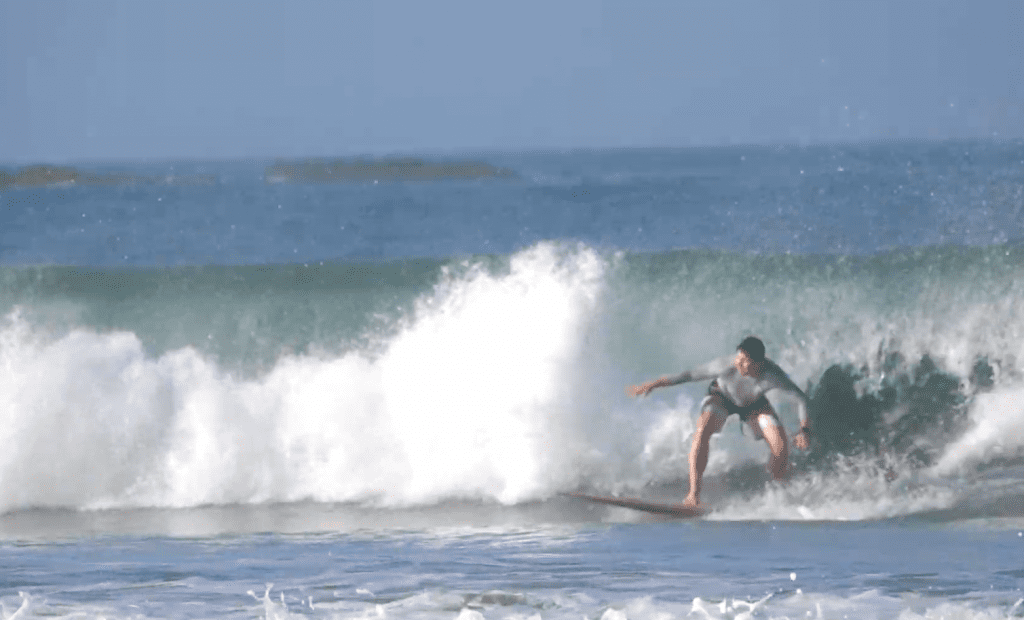 The beach at Montañita captivated me, especially the exquisite tube-shaped waves that may reach up to 9 meters in height. Despite my lack of surfing experience, I became attracted and motivated to learn after watching skilled surfers take on those massive waves.
If you want to surf, I recommend visiting Montañita between December and May when the north swell arrives. This season is ideal for surfing, with fewer winds and many sunny days to keep the water warm.
Experience Parasailing and Paragliding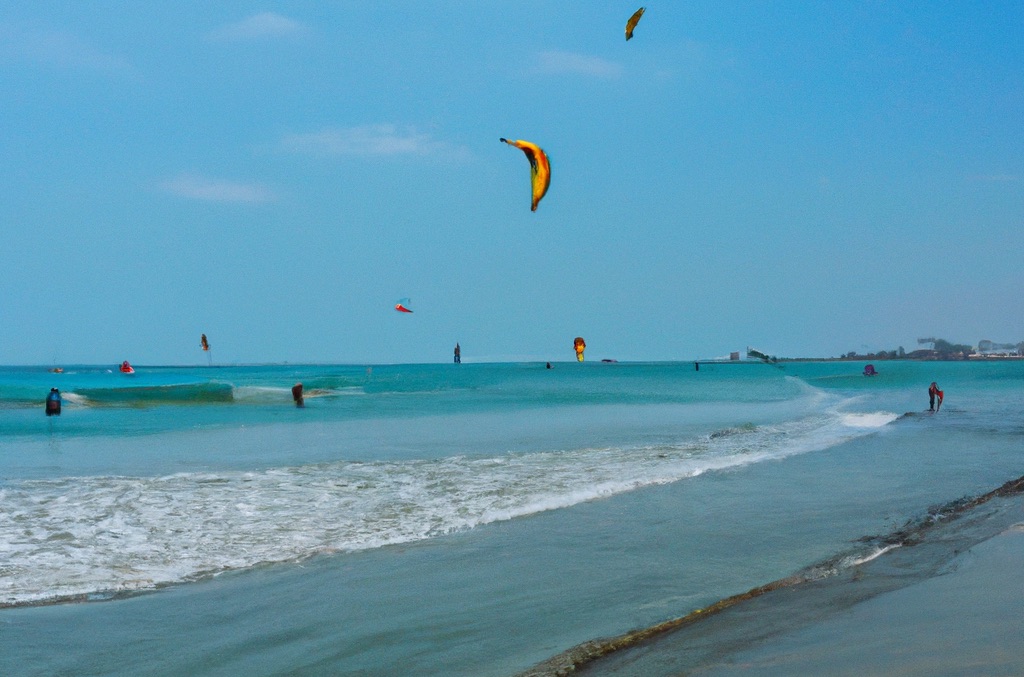 Montanita offers plenty of water activities perfect for adventure seekers, including parasailing and paragliding. It was an incredible experience to do these activities for the first time. I felt like a bird soaring over the ocean!
The equipment was fully provided, and our guide handled the entire operation while ensuring our safety. Although the preparation and security checks took some time, it was definitely worth it for the chance to experience this once-in-a-lifetime opportunity.
I spent around 10 minutes in the sky, which was indeed an unforgettable experience!
Go Diving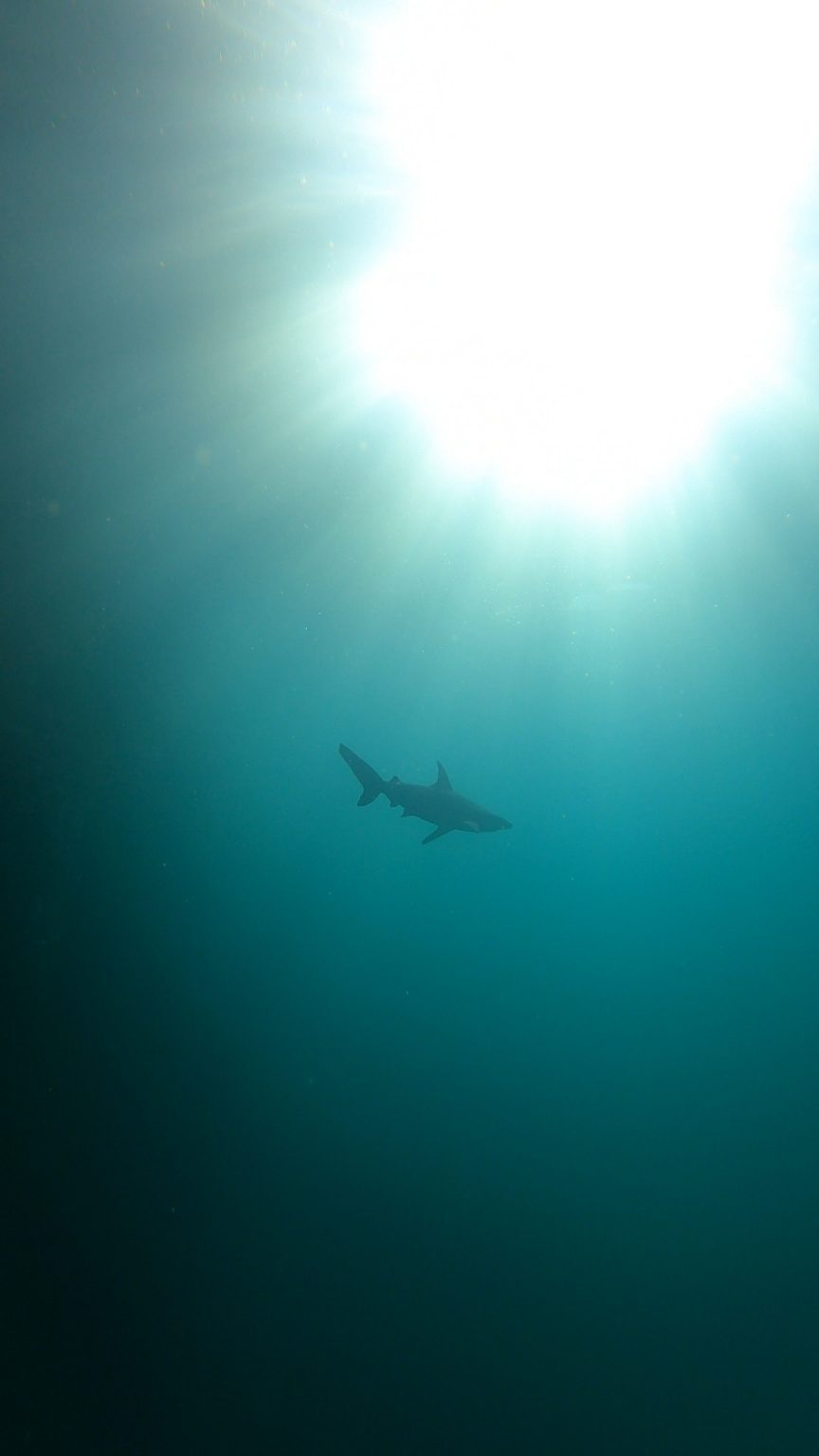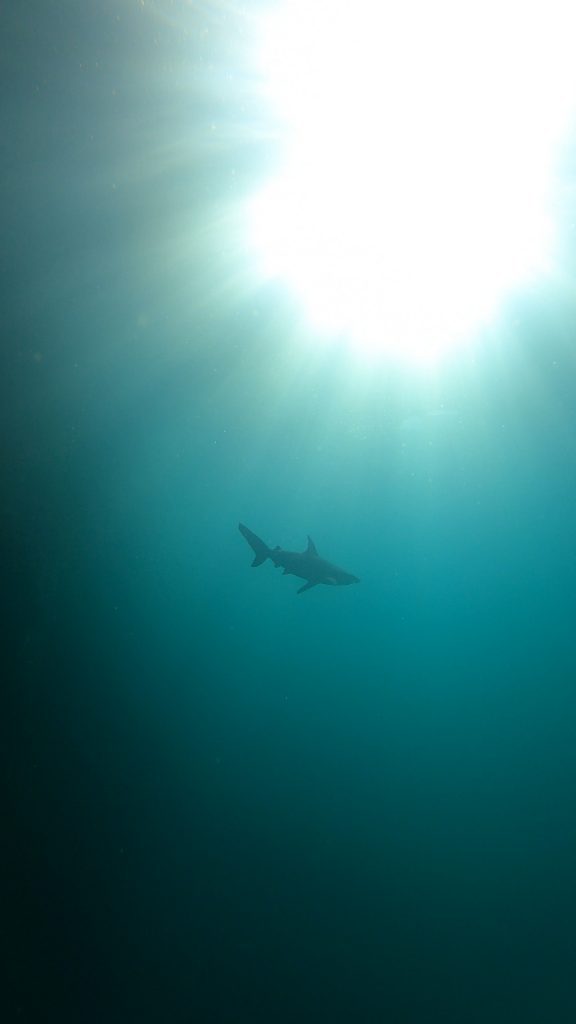 The ocean in Montañita is enchanting and provides excellent conditions for scuba diving. We arranged a day trip to Isla de la Plata, often called the "poor man's Galapagos."
We arrived at the small rocky island after a 20-minute boat journey, surrounded by blue-footed boobies, pelicans, and other sea birds. Underwater, we were treated to the sight of octopuses, sea turtles, stunning corals, and schools of fish.
Bird Watching on Isla de la Plata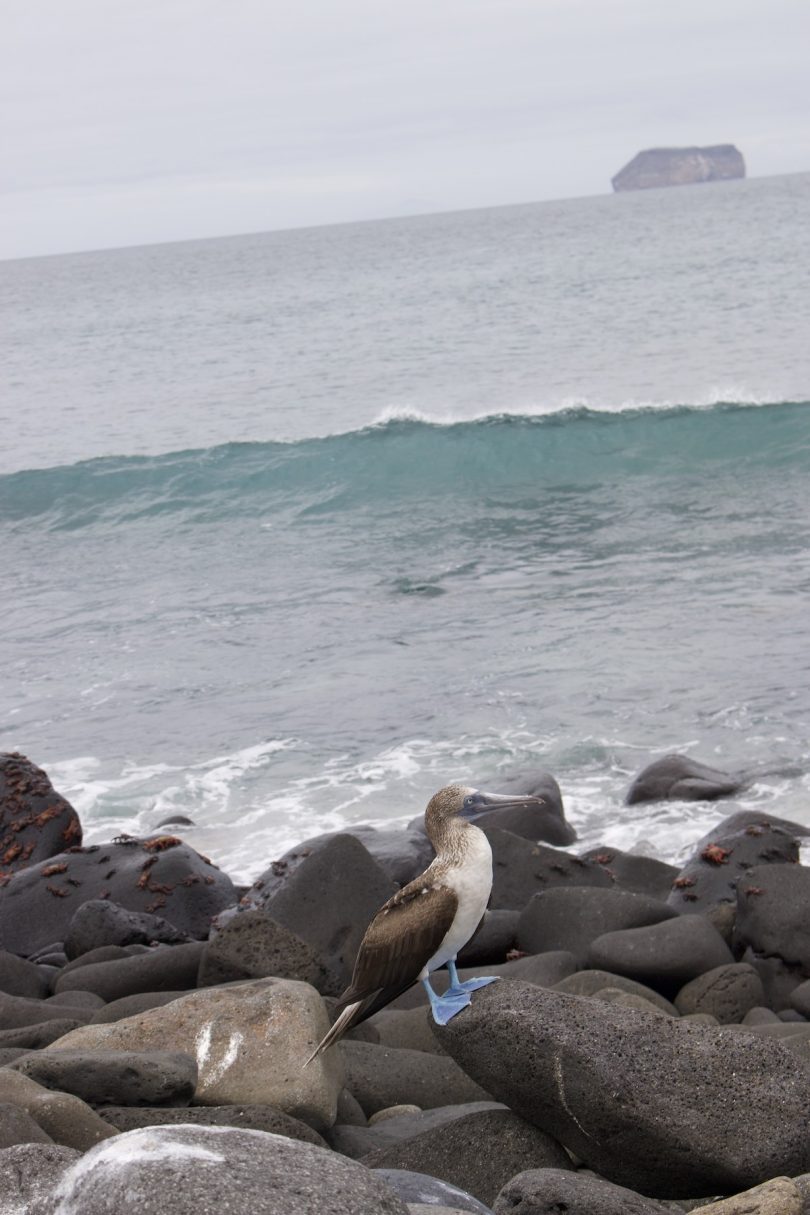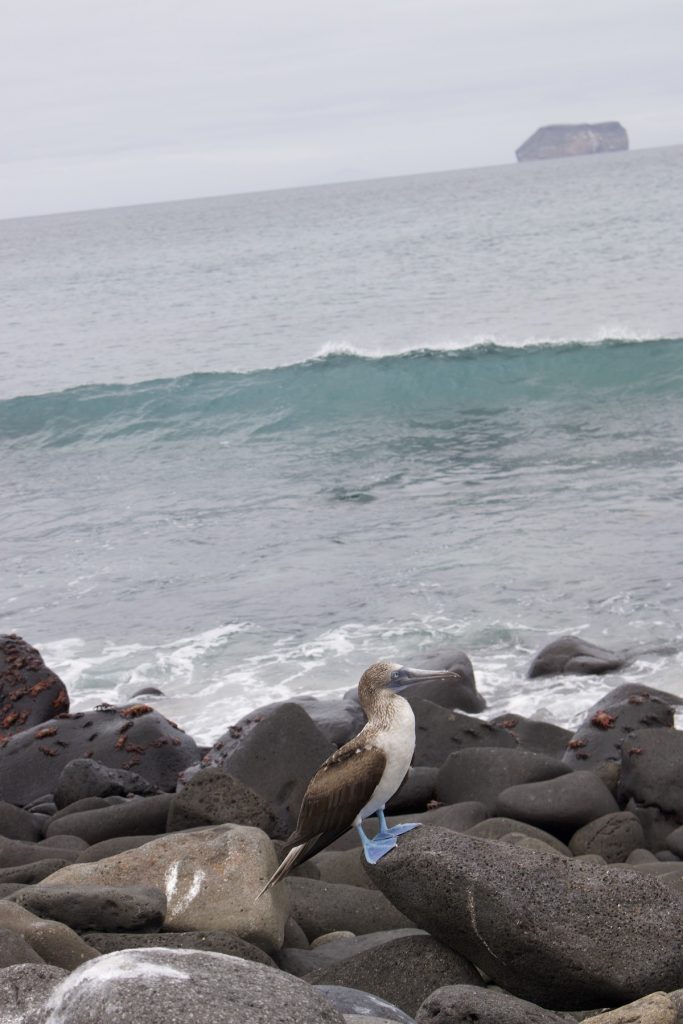 We took a short boat ride from Montaita to Isla de la Plata, a birdwatcher's heaven. We had the chance to spot flocks of Blue-footed, Red-footed, Naszca, Waved Albatrosses, tropical birds, and spectacular Frigatebirds.
The island is part of the Machalilla National Park, which emphasizes eco-tourism and the preservation of the region's various bird species. We hired an expert guide to offer more information about the species because we were not enthusiastic birdwatchers.
You should be aware that you should not touch or approach the birds for safety, although some of the more curious ones may come to you.
Hiking and Sulfur-Bath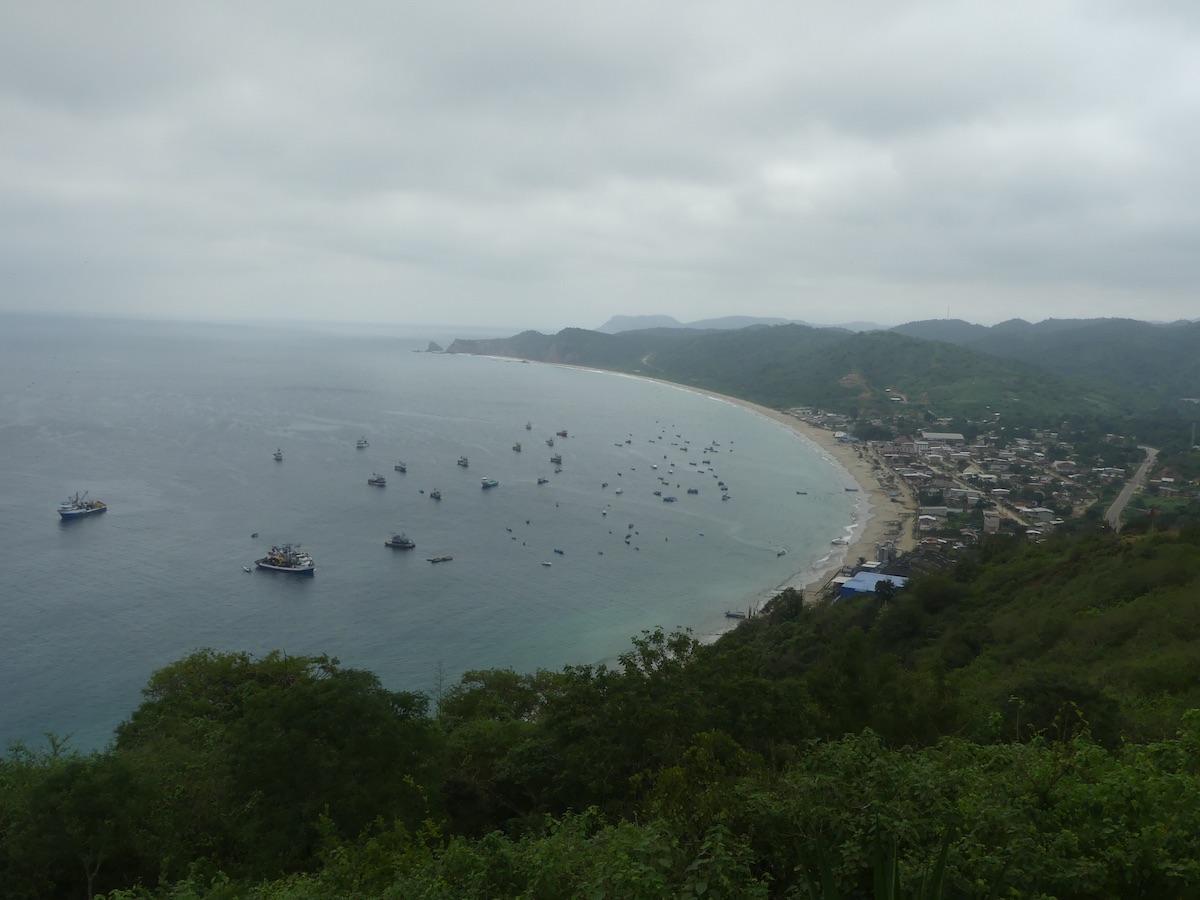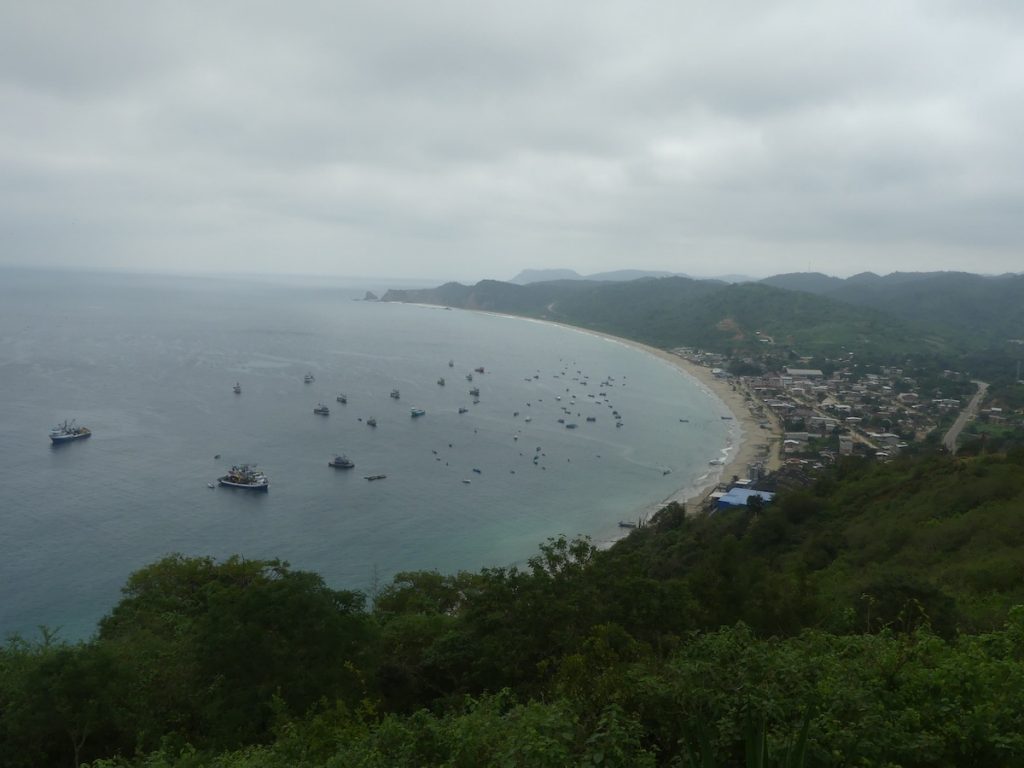 Agua Blanca is a quaint village located just north of Puerto Lopez. One of the main attractions in the town is the sulfur pool, which was a unique and exciting experience. We soaked away all our stress in the sulfur lake at Agua Blanca and relaxed with a mud facial. 
Additionally, visitors can explore the forest and a tiny museum where you can see pre-Colombian art. In the museum, a knowledgeable guide provided information about the artifacts, and it was an excellent opportunity for me to practice my Spanish skills since they only spoke Spanish.
Night Party in Cocktail Alley
Cocktail Alley is a lively street in Montanita known for its numerous cocktail vendors and vibrant nightlife. It's the perfect place to party every night of the week, with low-priced drinks, pop music, and salsa rhythms filling the air.
During our visit, my friends and I danced in the streets and made new friends with other revelers. Hunger will not let you leave the party as street vendors constantly pass by selling different delicious food.
Take a Day Trip to Neighboring Olón Town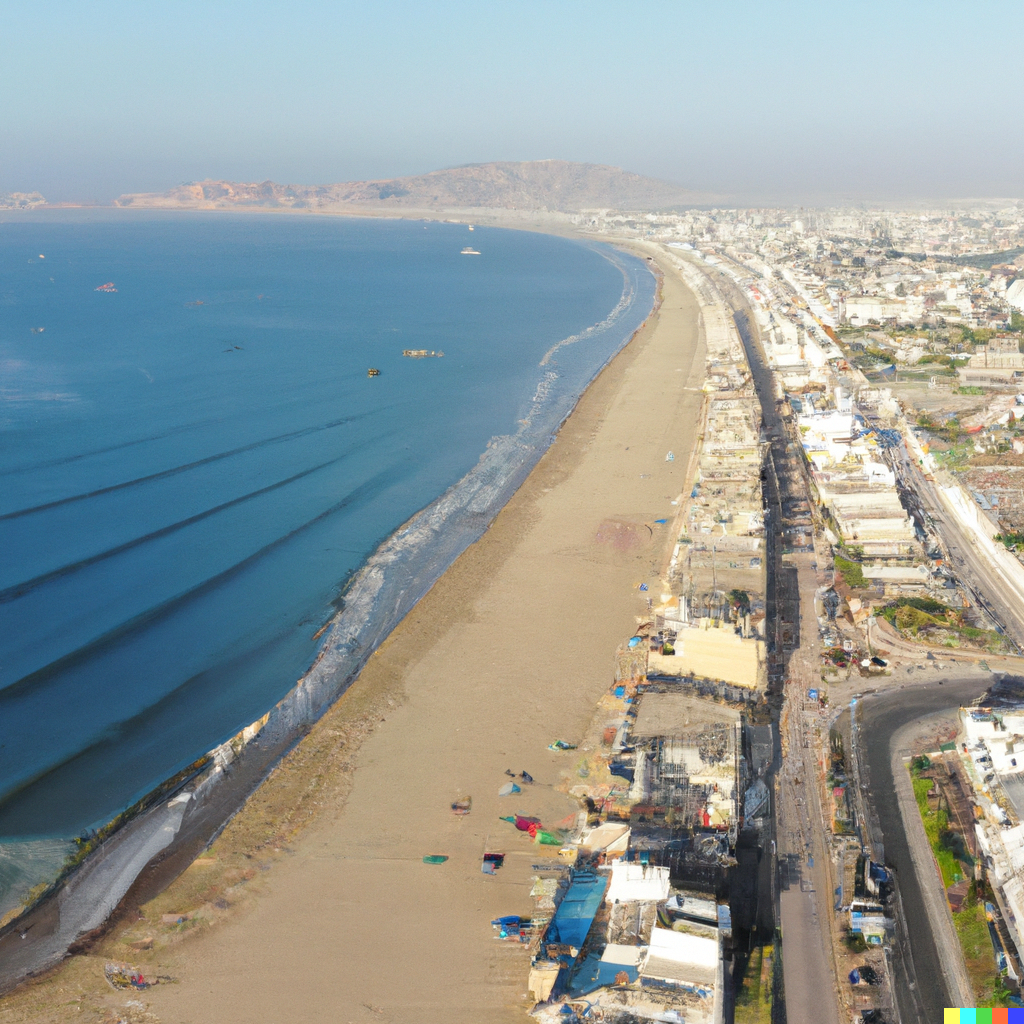 About two kilometers north of Montañita, you'll find Olón, a laid-back coastal town well-known among tourists who are seeking a peaceful and relaxing vacation by the beach.
During our day trip to Olón, we enjoyed the serene ambiance and met other travelers. We had plenty of dining options, with several local seafood restaurants and international cuisine spots to choose from.
Montanita Gastronomy
Because many foreigners already settled in Montañita, the town has a unique culinary diversity. During our stay, we discovered a variety of artisan pizzas, bread, crepes, empanadas, sushi, and ice-cream shops, among others.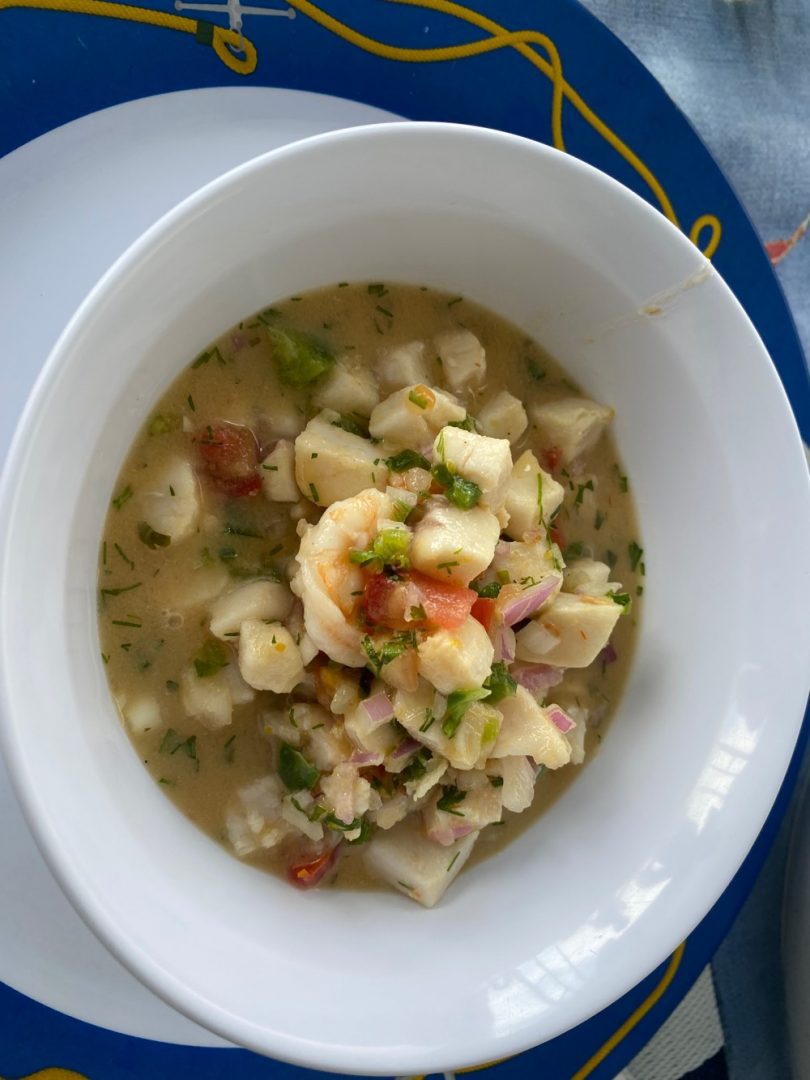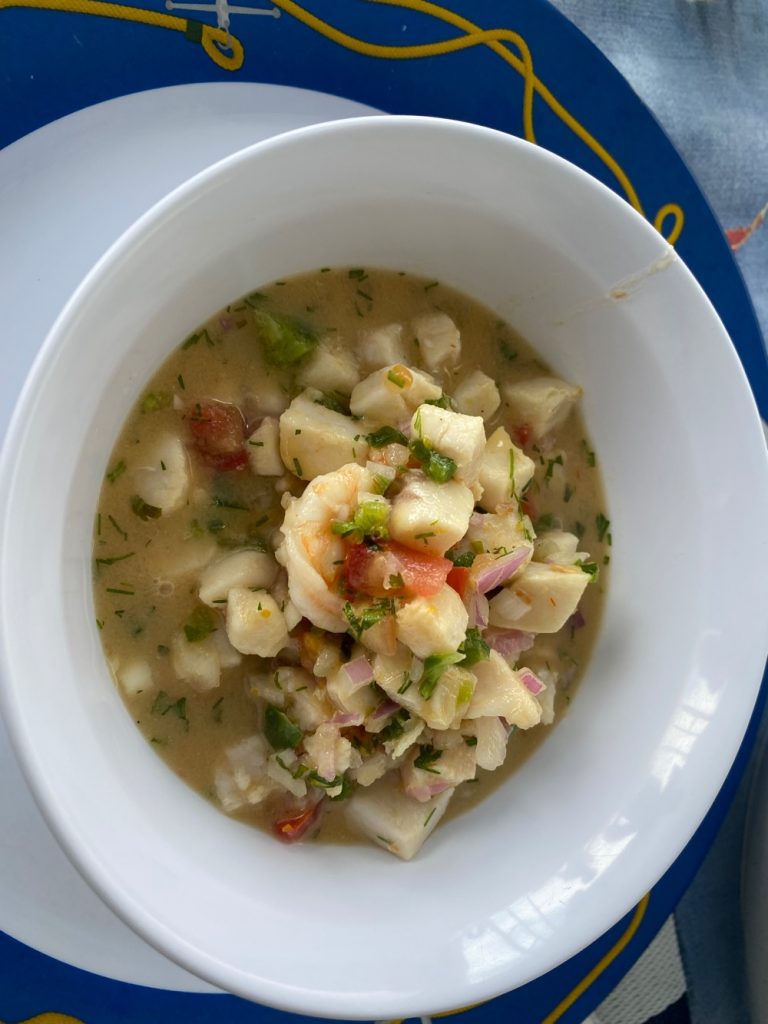 Ceviche was available almost everywhere; you could even buy it fresh from the beach. If you love food trips, I highly recommend taking a gastronomic tour of this beach town.
Walk the Malecón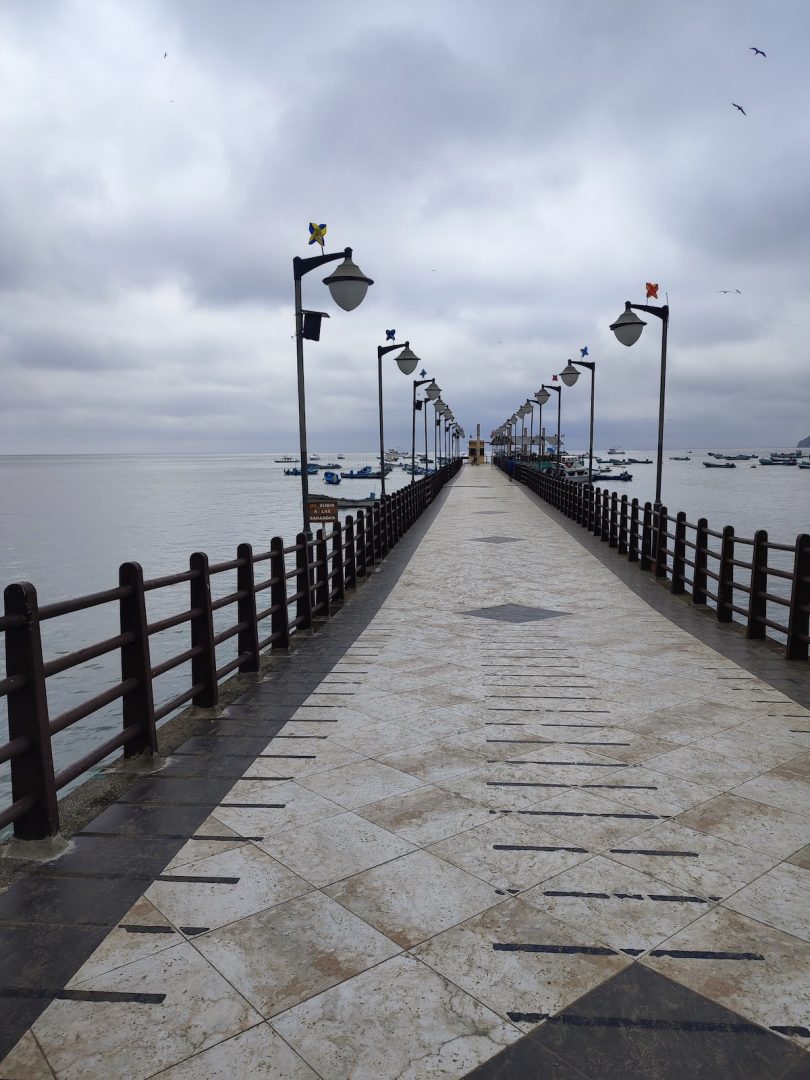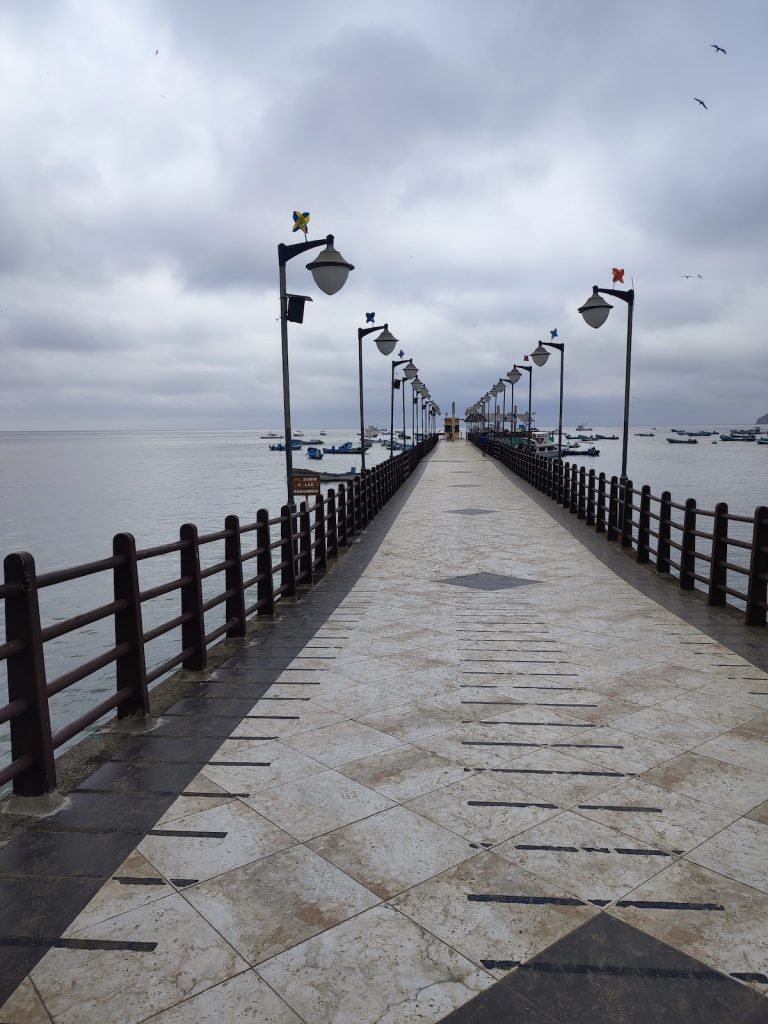 Montañita's boardwalk is a short walk along the beachfront. We enjoyed seeing the beauty of the beach and the smiles of the tourists enjoying every splash of the water. We also gained some new traveler friends on our trip.
If you are looking for souvenirs to bring home, there are some vendors in the Malecon where you can buy some. What I appreciate most in this place is the sunset. Indeed, one of the best views that marked my mind.
Learn Spanish at Montañita Spanish School
If you are looking into learning and deepening your knowledge about the Spanish language, enrolling at a Montañita Spanish School is worth it! 
They specialize in both one-on-one as well as group classes. If the idea of a wall-to-wall classroom is boring for you, they also offer immersive experiences like Spanish + Surf and Spanish + Yoga. These classes allow you to enjoy the natural splendor of Montañita's beaches while learning Spanish.
Due to our limited time, we haven't had a chance to enroll in the course. But some of our friends we met at Montañita told us about their experience.
When given an opportunity to revisit the place, I'll definitely try this activity.
Bottom line
Despite being a small town, Montañita has a unique charm on its own. This town is one of the well-known places to visit along the coastal region of Ecuador.
Montañita is a place that I will always wish to visit again. The locals were very friendly and welcoming to us. Our experience here will always be one of the highlights of our Ecuador trip. Make sure to include it on your Ecuador itinerary too!