March is one of the hottest months in the Galapagos, both above and below the water. With northern and southern swells dominating the warm seas, it's one of the greatest months for surfing. 
The islands' natural beauty is on full display, and there is a lot to see and do across the Galapagos archipelago.
Many bird species are breeding, and you may see waved albatross and male frigate birds as they dazzle possible mates with loud displays.
The famous Holy Week begins at the conclusion of the month, with parades, cuisine, and a lively environment. Discover more about visiting the Galápagos in March in this comprehensive travel guide.
Galapagos in March: A Quick Glance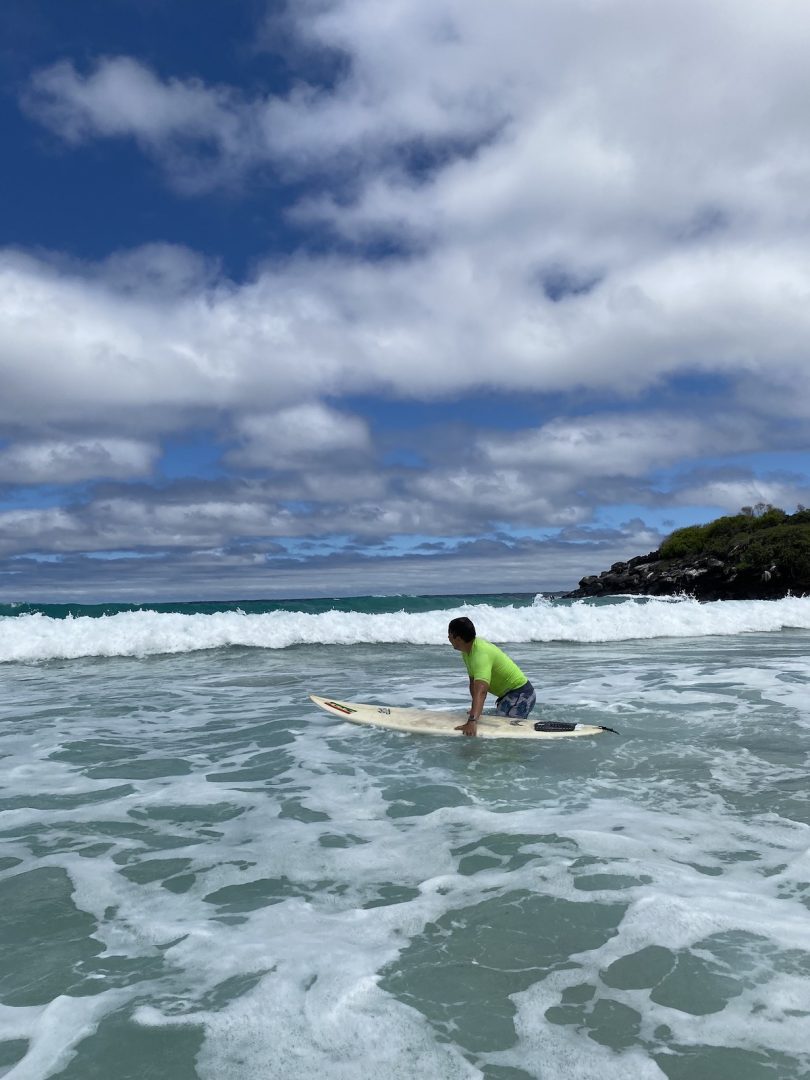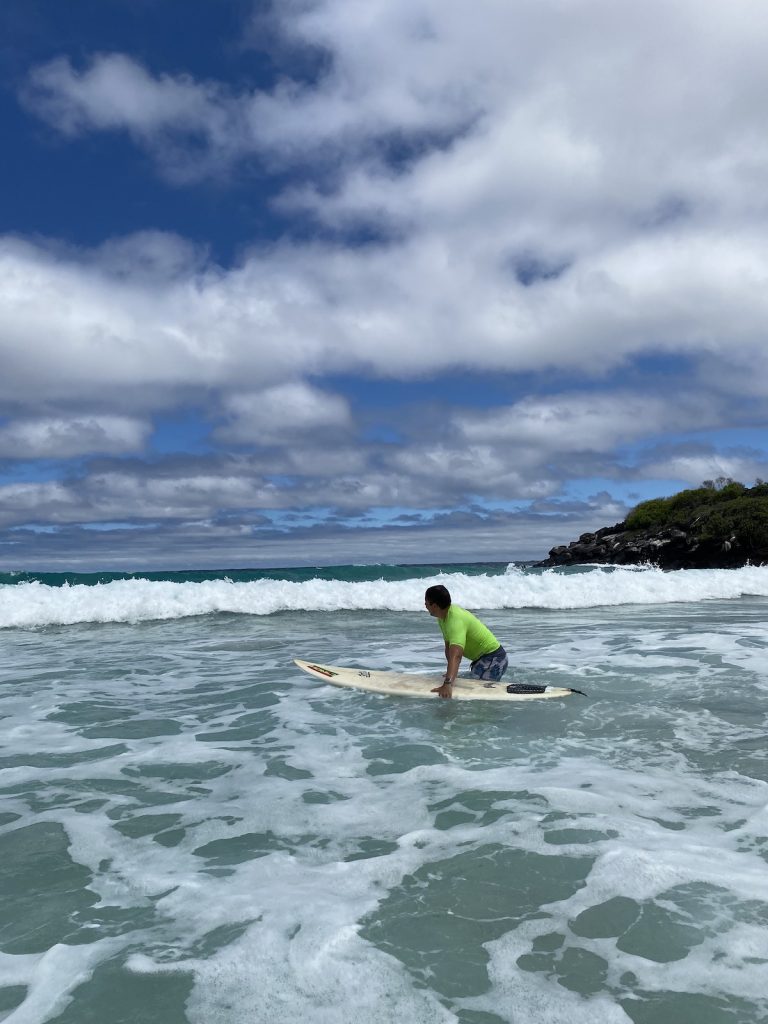 Air temperature: 25-31°C / 77-88°F

Sea temperature: 76°C / 24°C

Average rainfall: 5.1cm / 2in

Rain: Intermittent rain showers

Clear skies: 5-7 hours

Wind force: 1-4

Underwater visibility: approx 10-30m

Flora: Green vegetation fades to purple, red, and orange

Fauna: Mating season for many animals, Waved albatross return to the islands for summer
Galapagos in March: Wildlife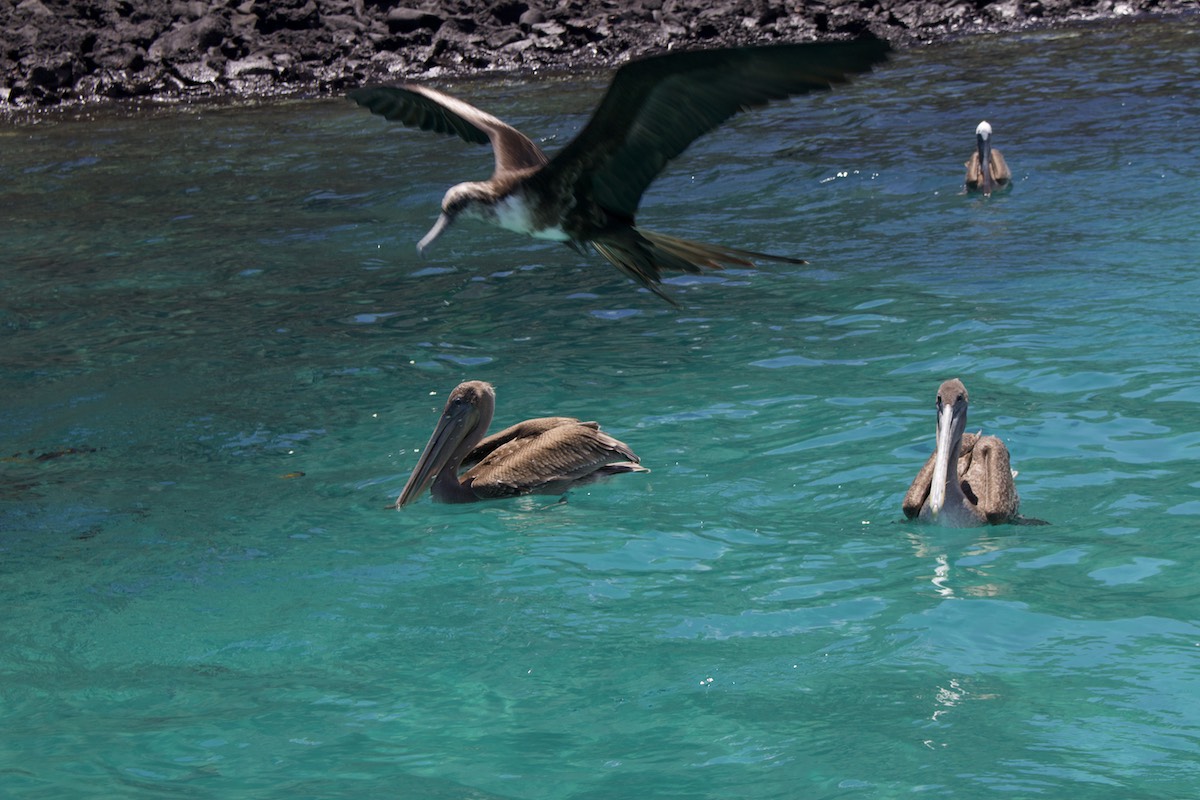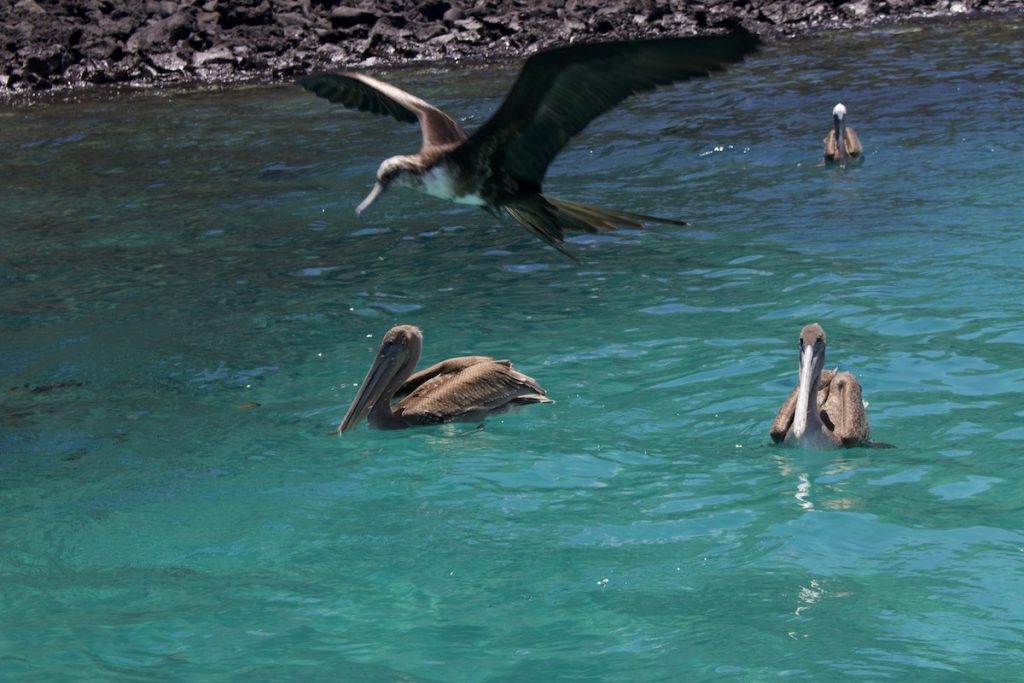 The arrival of the waved albatross to the Galapagos Islands is a major highlight in March. During March, the waved albatross returns to Espanola Island.
While this is a fantastic highlight for Galapagos Island cruises, if you want to see a waved albatross, it is usually best to wait until later in the year. There is no certainty of witnessing one in March, especially early in the month.
March is an excellent month to witness breeding birds and animals. In terms of biodiversity, green sea turtles and both marine and land iguanas nest in the Galapagos in March. Land iguanas may become more aggressive at this time of year to protect their nest area from other females. Female turtles have been recorded exiting the water, which is a somewhat uncommon occurrence.
At this time of year, other nesting birds in the Galapagos islands include:
Penguins

Frigate birds

Flightless cormorants

Greater flamingos
Galapagos in March: Tourist Crowds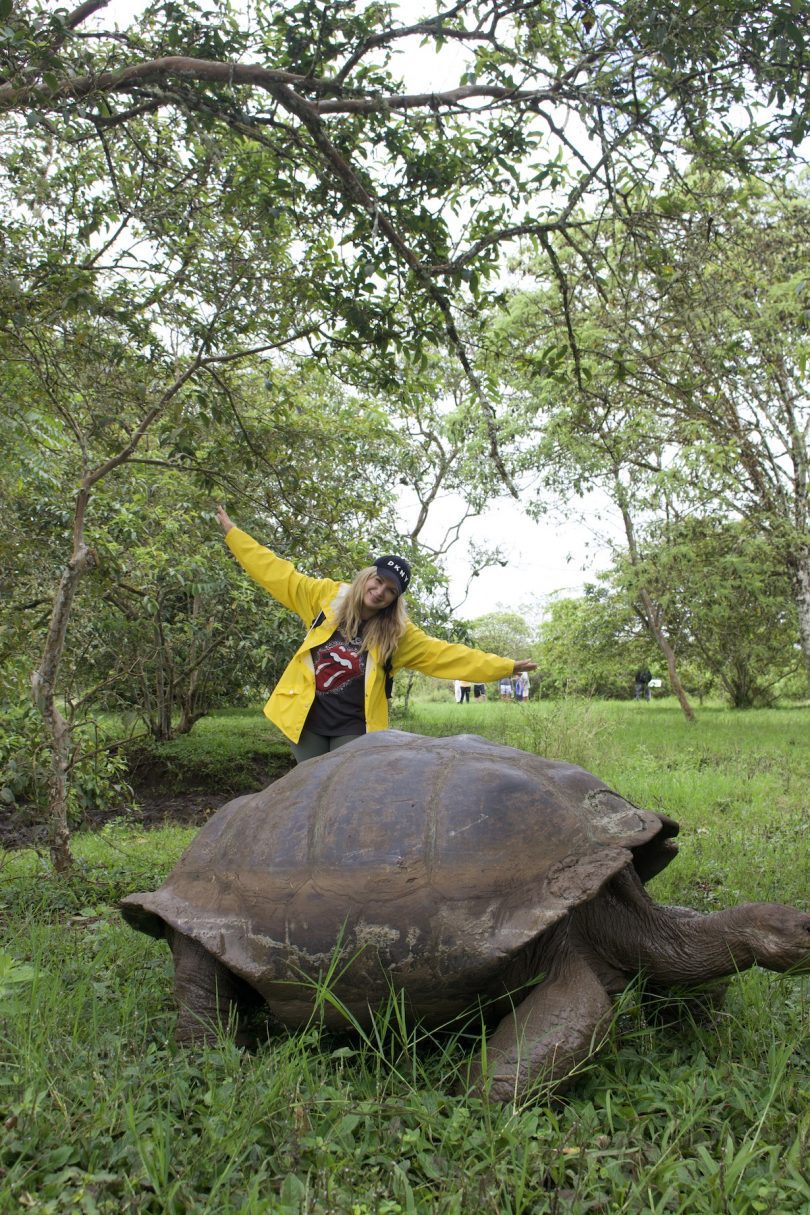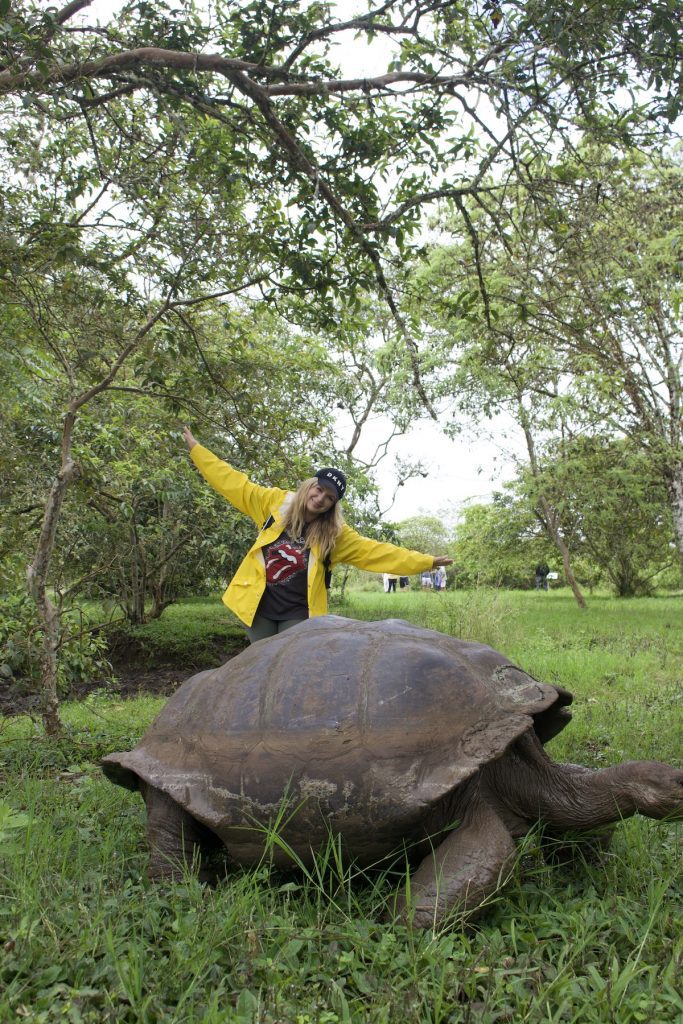 March is one of the least popular months, and hotel and airfare rates are much lower. If you want to get a fantastic discount on your trip, then this is the month to travel.
Prices may rise as Easter and spring break approach towards the end of the month, but it's still a fantastic month for cheap travel.
If you prefer lesser crowds, visit the islands from the first to the middle weeks of March. Although many people avoid the islands during the rainy season, there is plenty to see and do at this time, and you will have more solitude as you explore.
Galapagos in March: Weather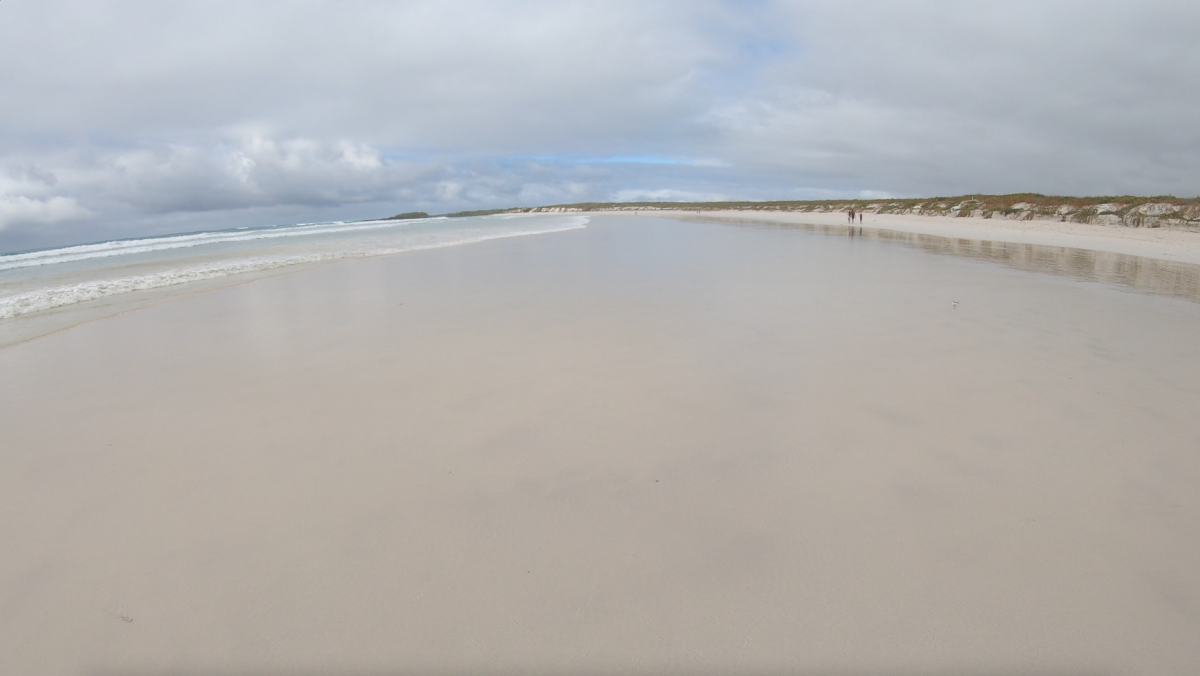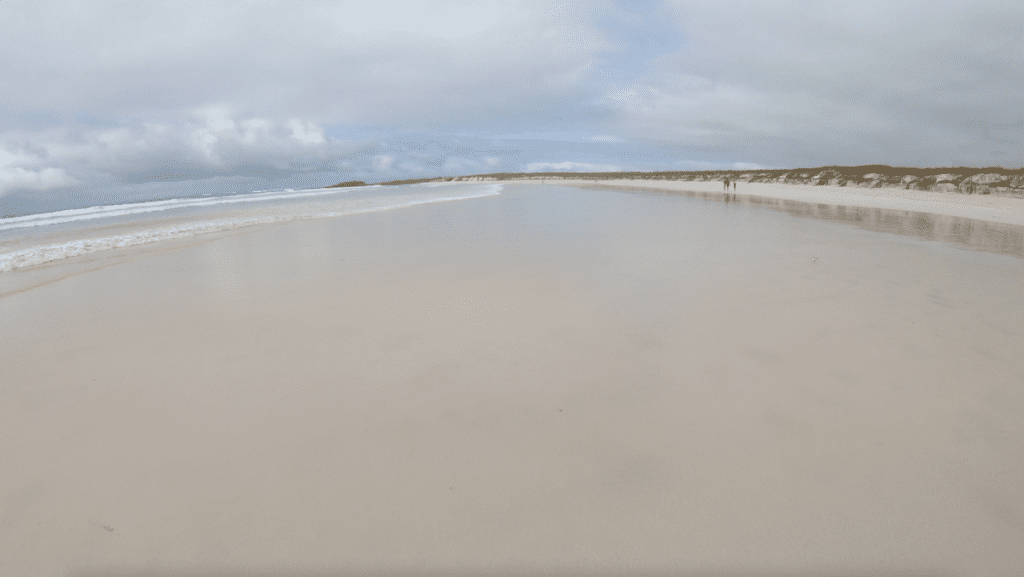 The rainy season in the Galapagos Islands peaks around March. March weather in the Galapagos Islands can be wetter than other months of the year. The climate, on the other hand, can be exceedingly hot and humid. On the plus side, this means that even locations that are frequently chilly, such as the archipelago's western islands, remain warm.
Rainfall can cause sea surges, which can make it difficult to travel between islands on a cruise. This mostly affects North Seymor Island and Gardner Bay.
Galapagos in March: Activities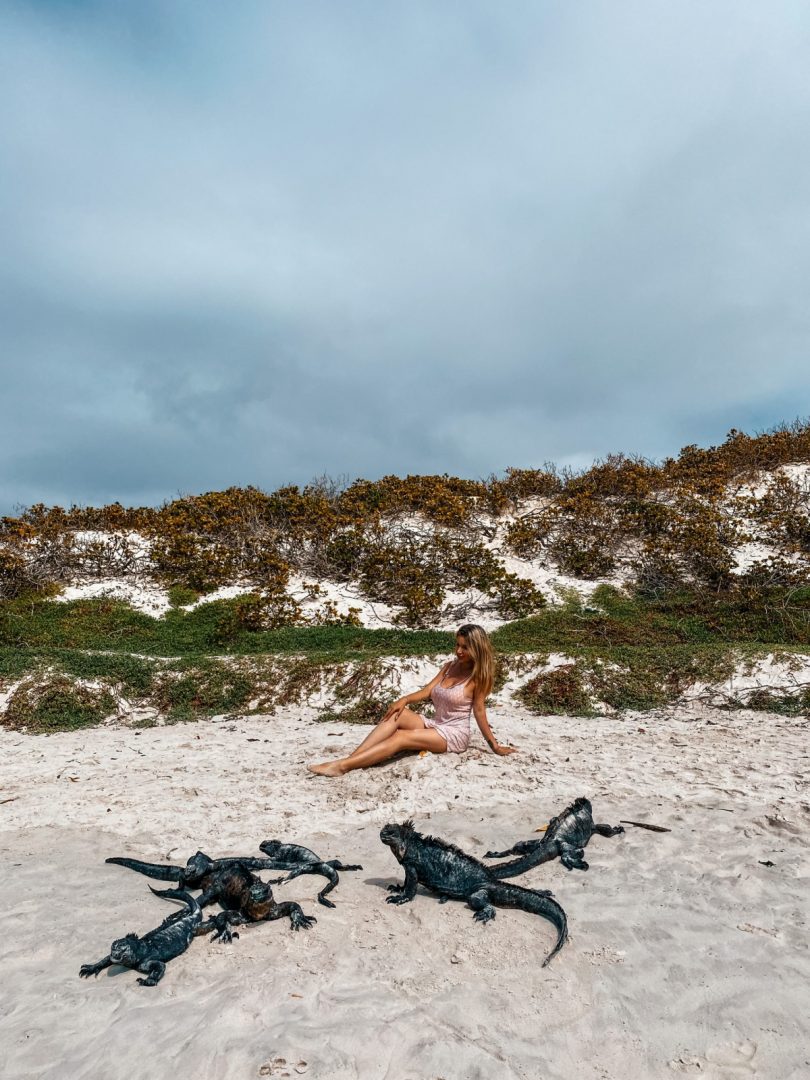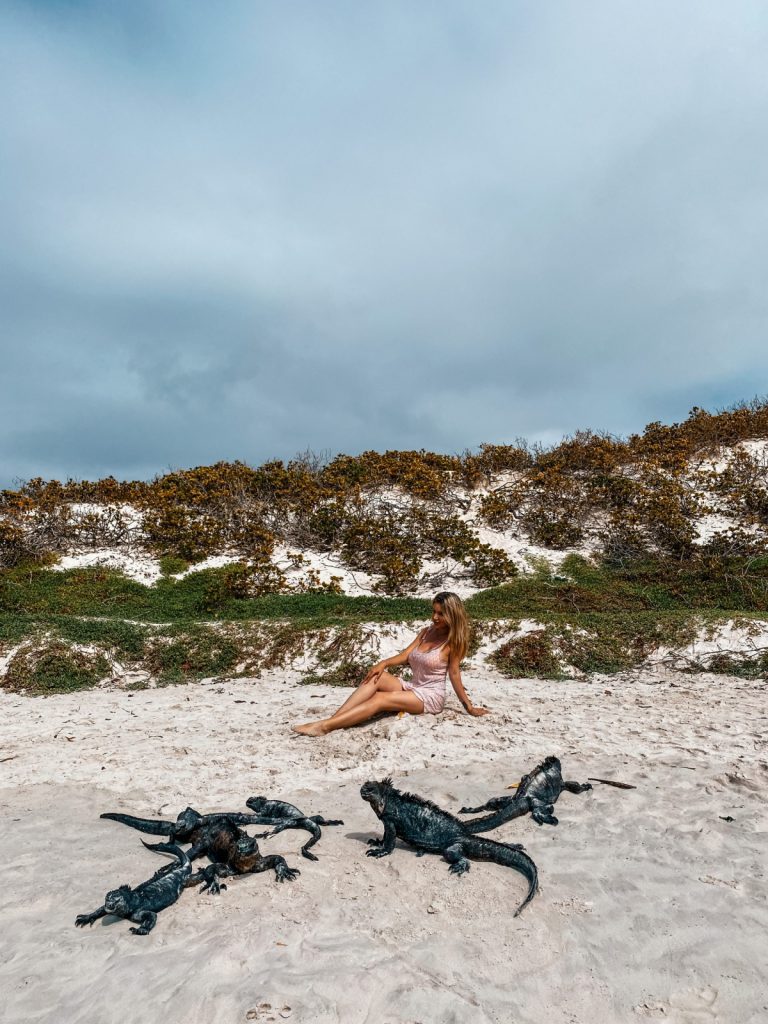 March is a great time to watch breeding birds and animals. Green sea turtles, marine iguanas, and land iguanas are all nesting. You may also see sea turtles leave the ocean to deposit their eggs on sandy beaches, which is an uncommon and unusual occurrence.
March is a wonderful month for snorkeling with playful sea lions and strolling through colonies of blue-footed boobies due to the majority of sunny days and warm seas. Hiking and enjoying the views at Punta Vicente Roca Isabela, where the skies frequently become dazzling blue after rain, is also a fantastic activity in Galapagos during this month.
Bottom Line
There are several advantages to visiting the Galapagos Islands in March. If you're willing to put up with a little rain and heat, you might be able to score a terrific discount on a Galapagos Islands cruise or land tour.
You will also experience hotter weather than other times of the year, and the snorkeling is particularly fantastic owing to the warm water. Or you could be lucky enough to see a waved albatross return to Espanola Island.
Whether March in Galapagos is ideal for you will depend on your particular interests and what you intend to gain from your vacation to the Galapagos Islands.