The Galápagos Islands' landscape is excellent in October, and this is also the best month to see both stunning sunrises and breathtaking sunsets. The chance to view some of the greatest wildlife of the year is created by the change from cooler to warmer seas. We made our travel to Galapagos in October and the only complaint was slightly cold water in deep snorkeling spots so we highly recommend renting wet suits for tours (it's $5 only). 
Dolphins and whales may still be seen, along with sea turtles, penguins, tiny sea lions, and sea fur puppies. It's a calm month with moderate weather, reduced pricing, and fewer crowds. 
Galapagos in October: A Quick Glance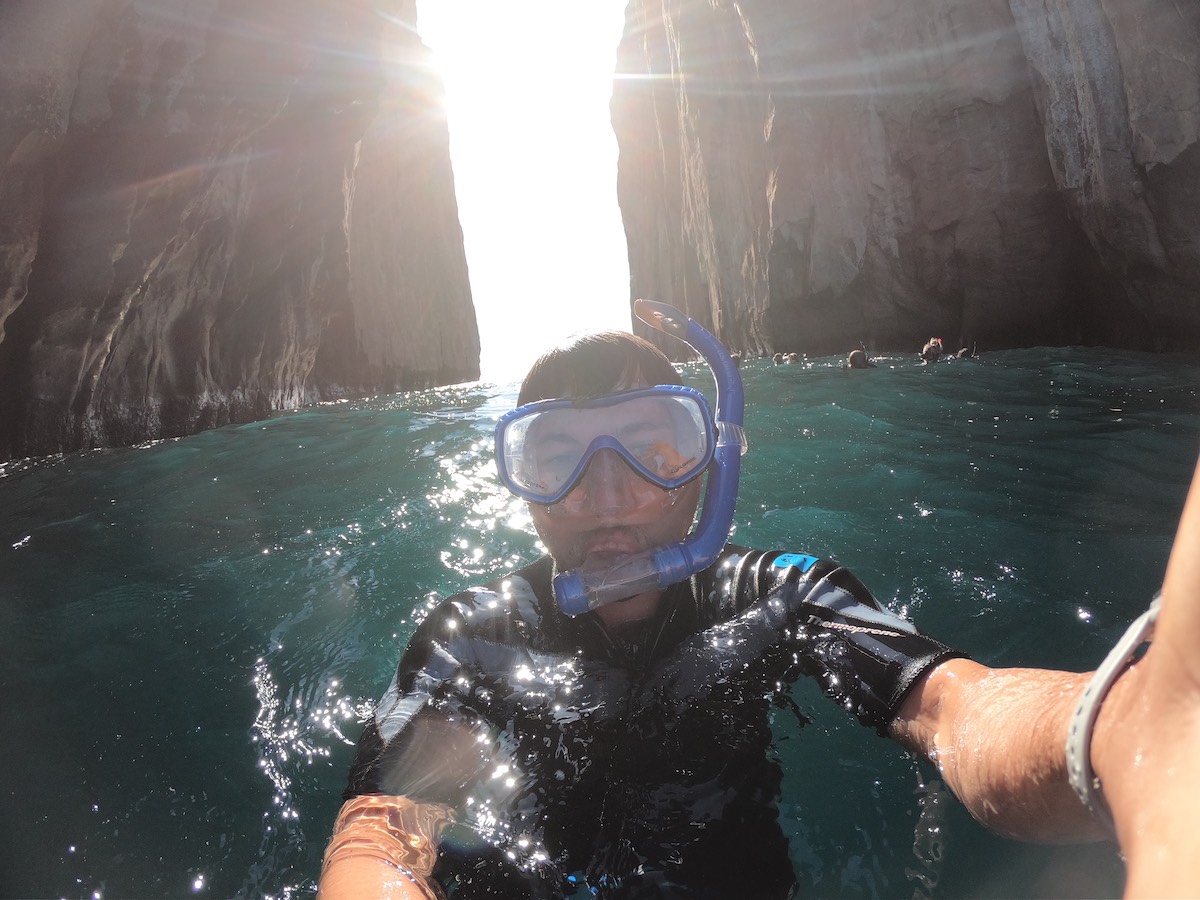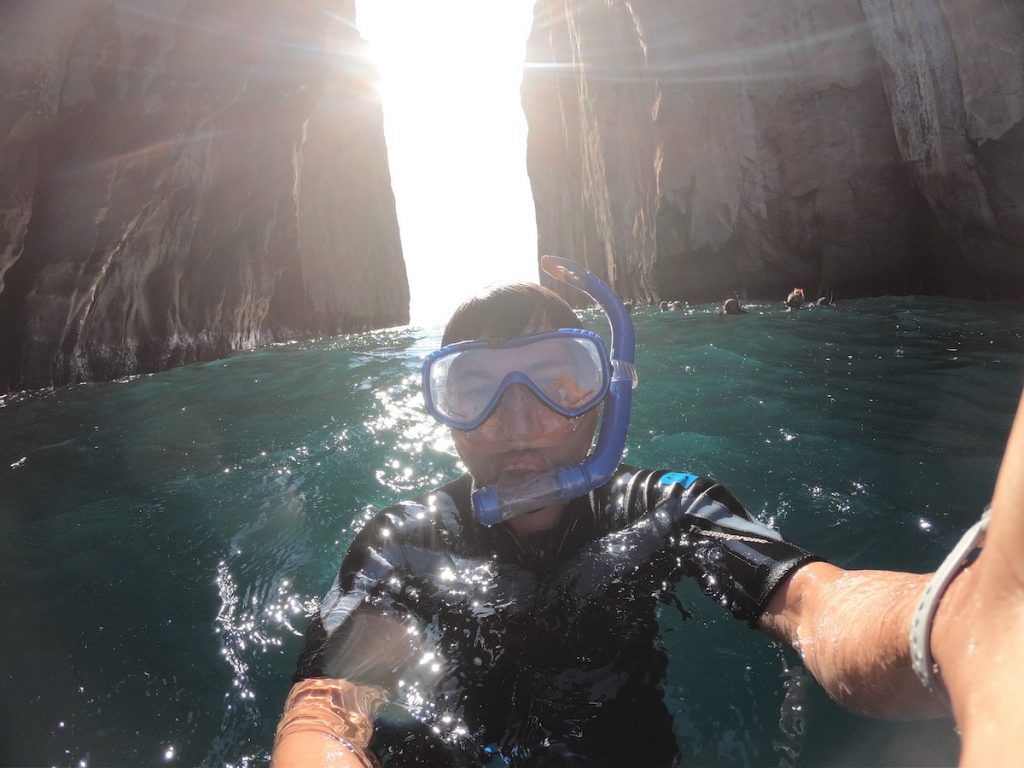 Air temperature: 19-25°C / 66-77°F

Sea temperature: 20-23°C / 70-73°F

Average rainfall: 0.6cm / 0.25in
If you visit the western islands around this period, you should be prepared for some mist and possibly some breathtaking sunrises. This month, the Humboldt current, which rises from the Antarctic, will continue to carry nutrient-rich water. As a result, the fauna in the area of the Galapagos Islands is highly active.
Galapagos in October: Wildlife 
Watch out for Blue-footed boobies in October; the fledglings are already present, making this a particularly active month for the famous birds. Blue-footed boobies are adorable, fluffy baby birds that make for beautiful photographs.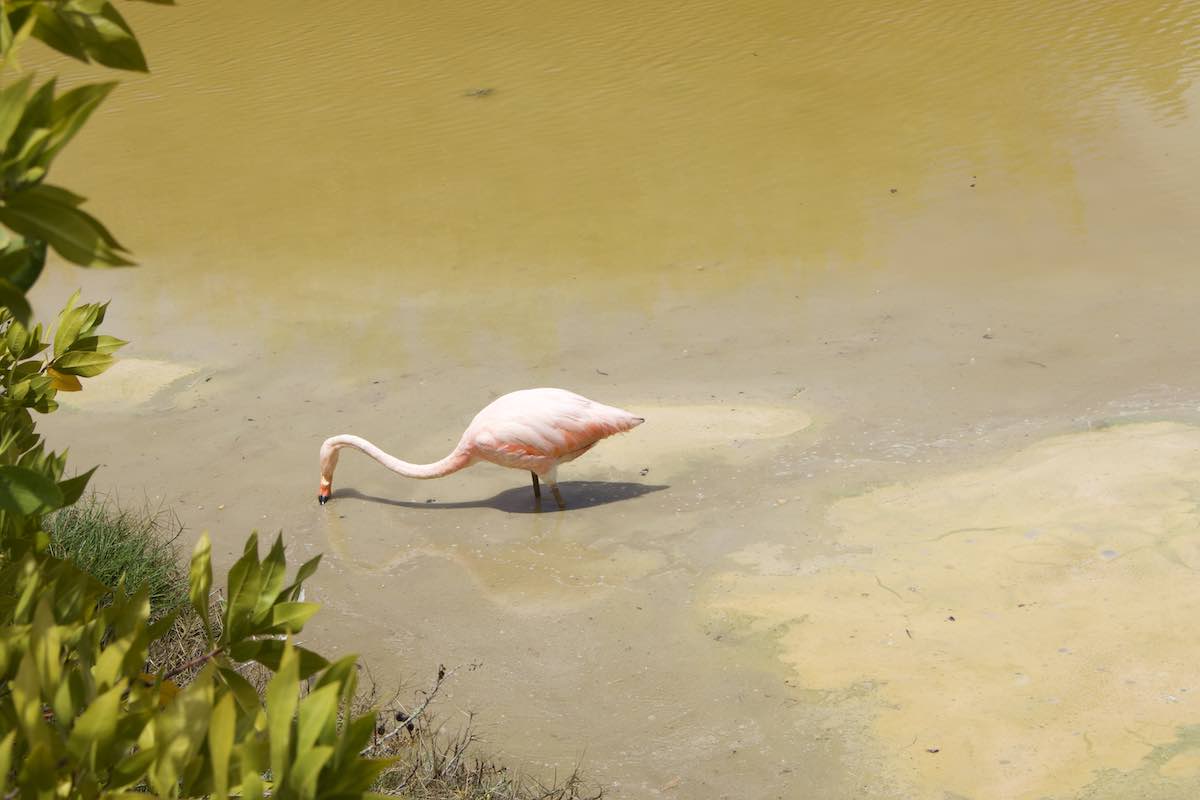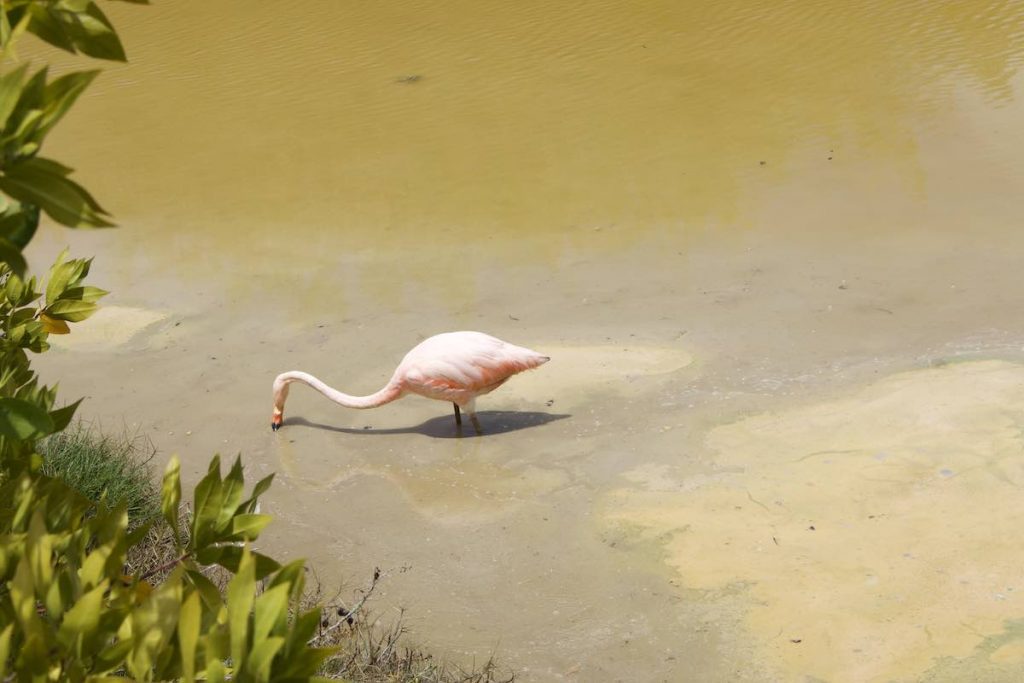 Flamingo nesting is another October highlight; you can see it, among other locations, at Bachas Beach on Santa Cruz Island and Punta Cormorant on Floreana island.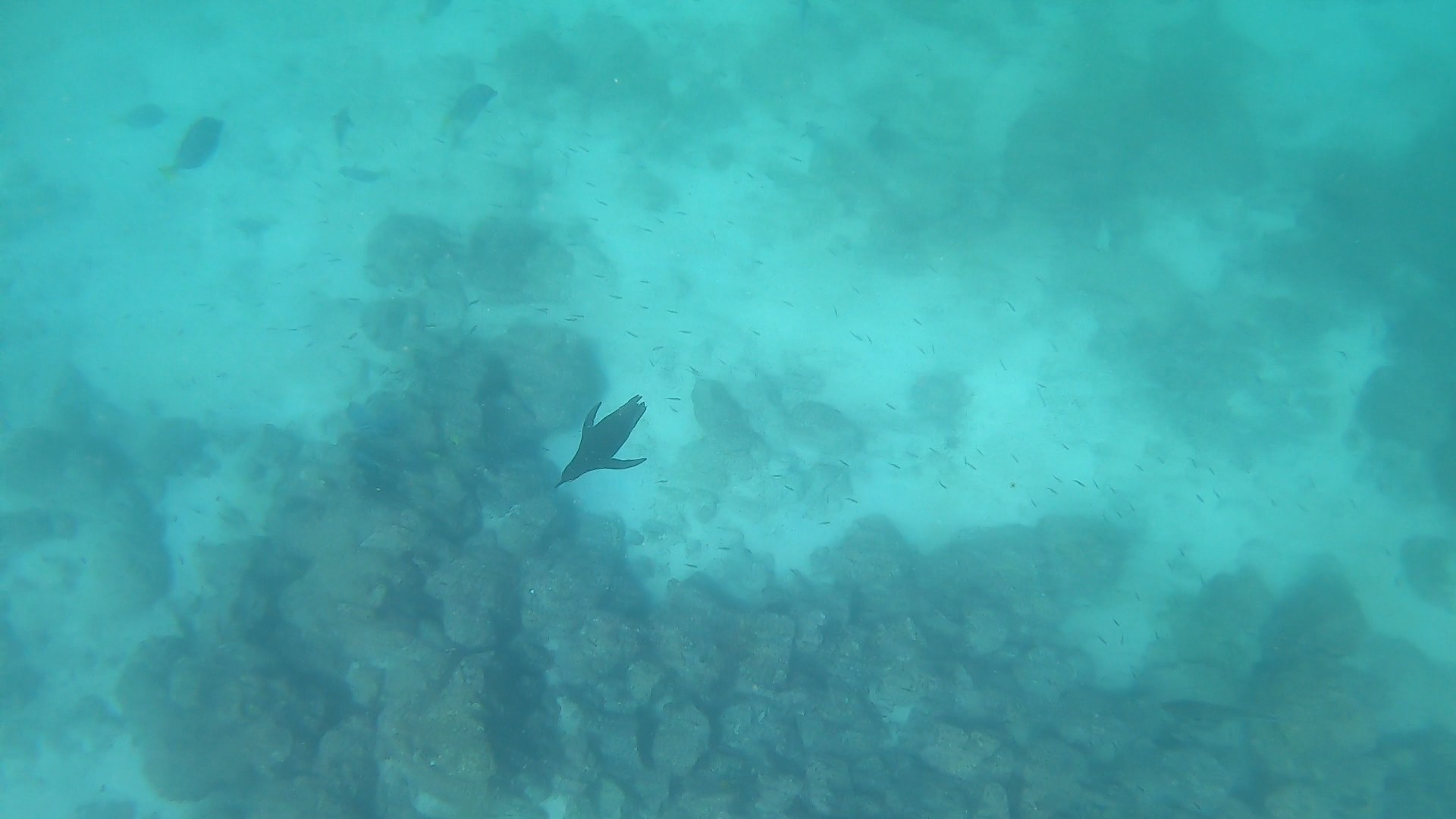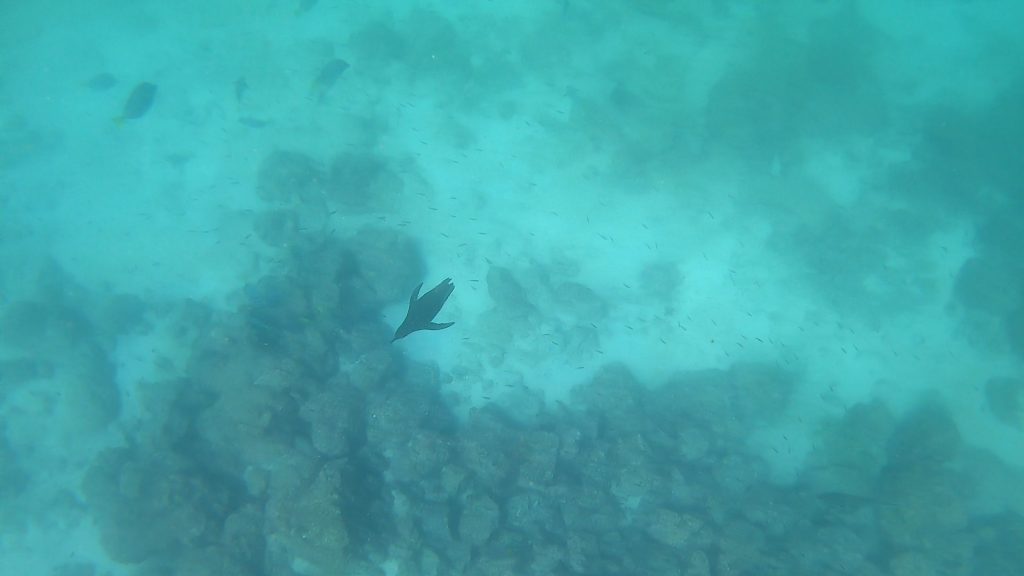 Look out for Galapagos penguin courting if you visit Bartolome Island in October. From May to December, these unusual birds mate up and build their nests together. You can also spot penguins in Concha Perla and Los Tuneles near Isabela Island.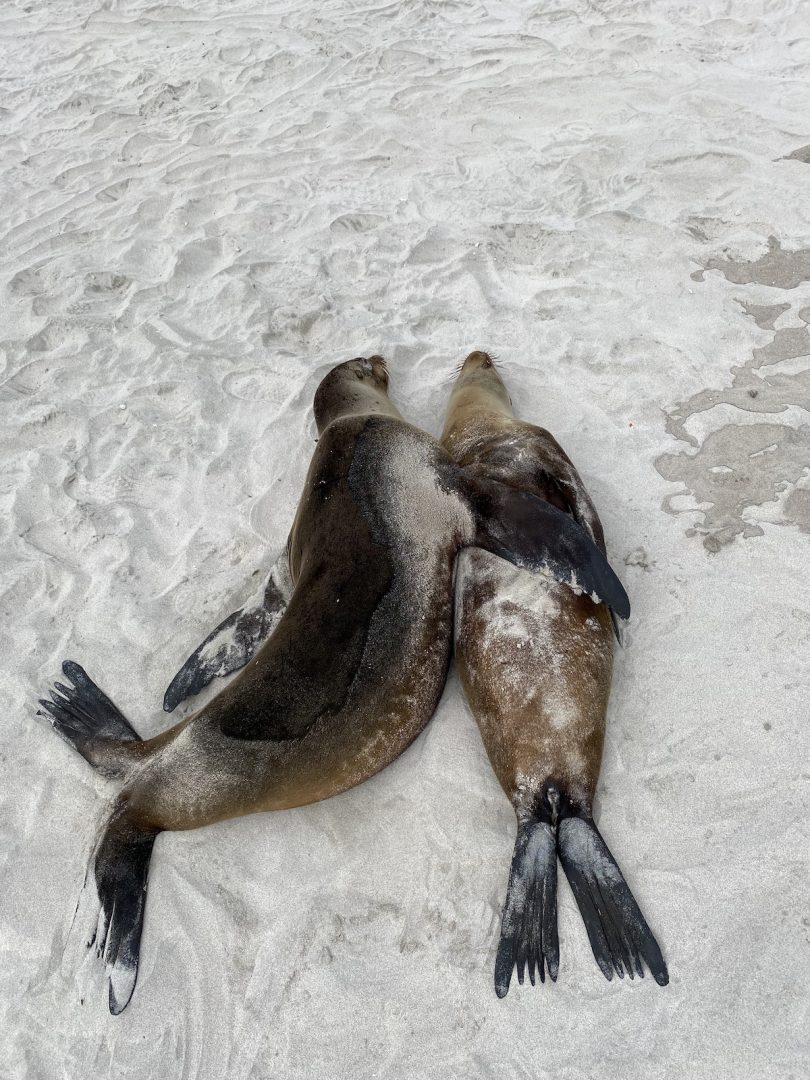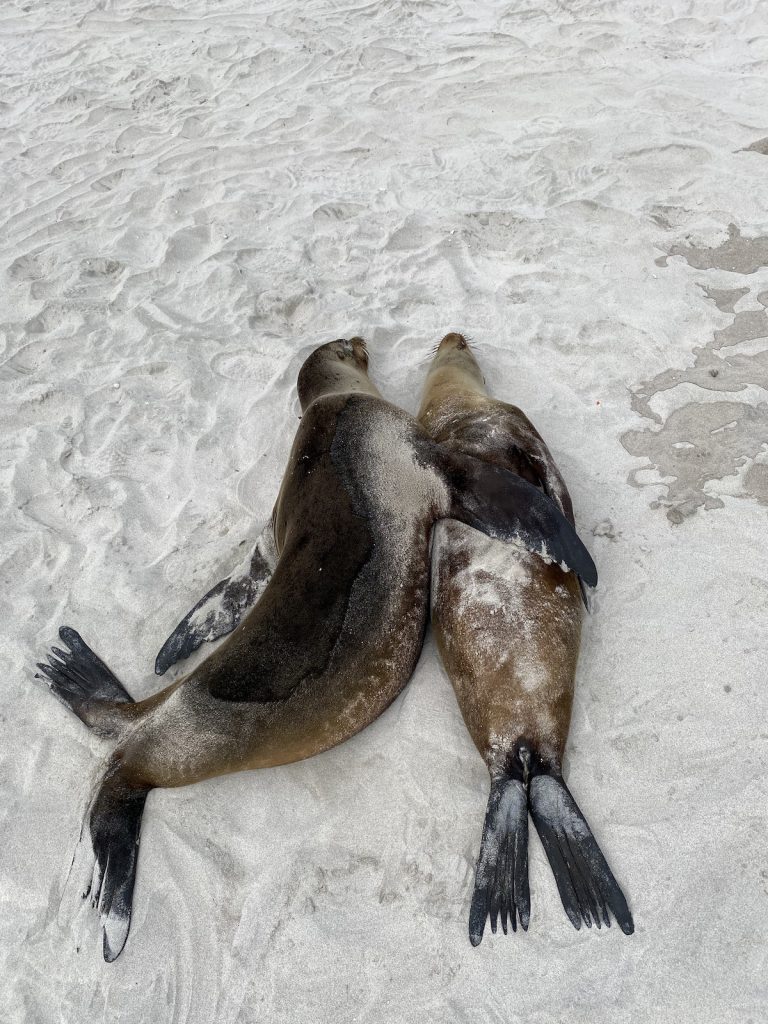 Sea lions and their young may be in great numbers on the water and beaches. While snorkeling, the pups like playing with visitors but do respect their watchful sea lion parents.
October is still a month of mating for Galapagos fur sea lions. The larger males of the species should be avoided at this time because they will become more aggressive and protect their territory and females.
Galapagos in October: Tourist Crowds
With fewer tourists than in the summer and winter, October is still the Galápagos Islands' low season. It is one of the greatest months for couples to travel as there are plenty of activities available which are perfect for a romantic holiday. We highly enjoyed beaches with my wife, e.g. we spent the whole day on Puerto Chino beach in San Cristobal Island alone.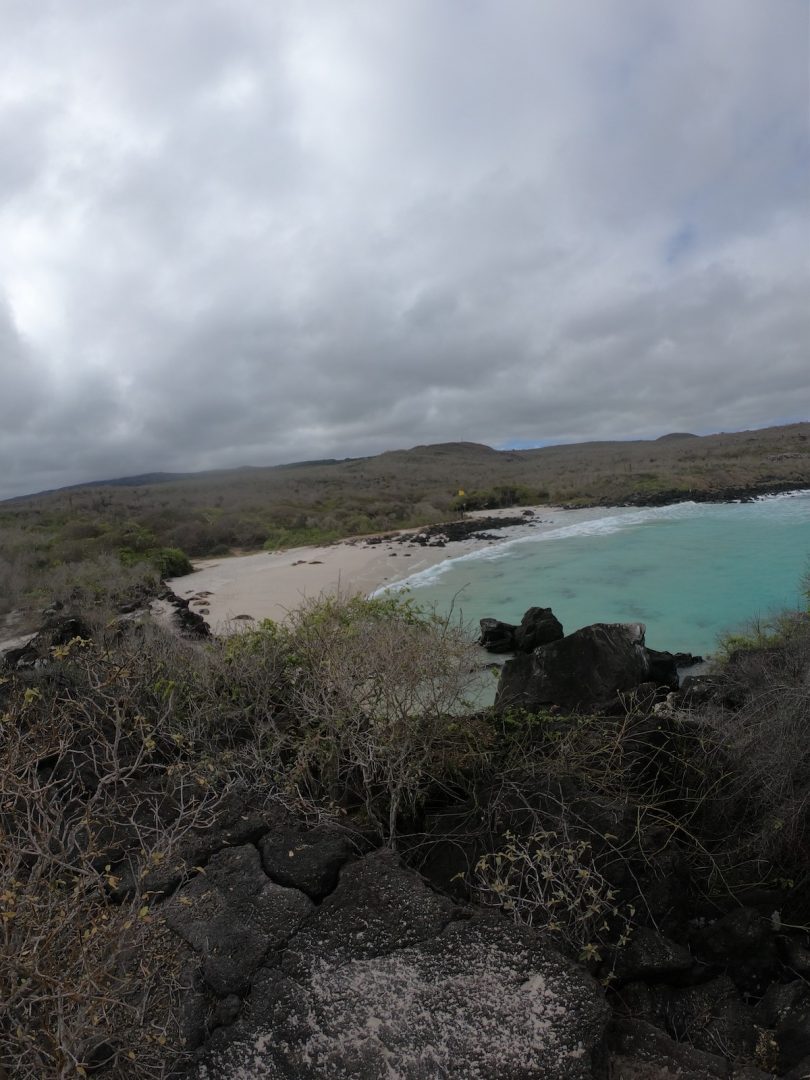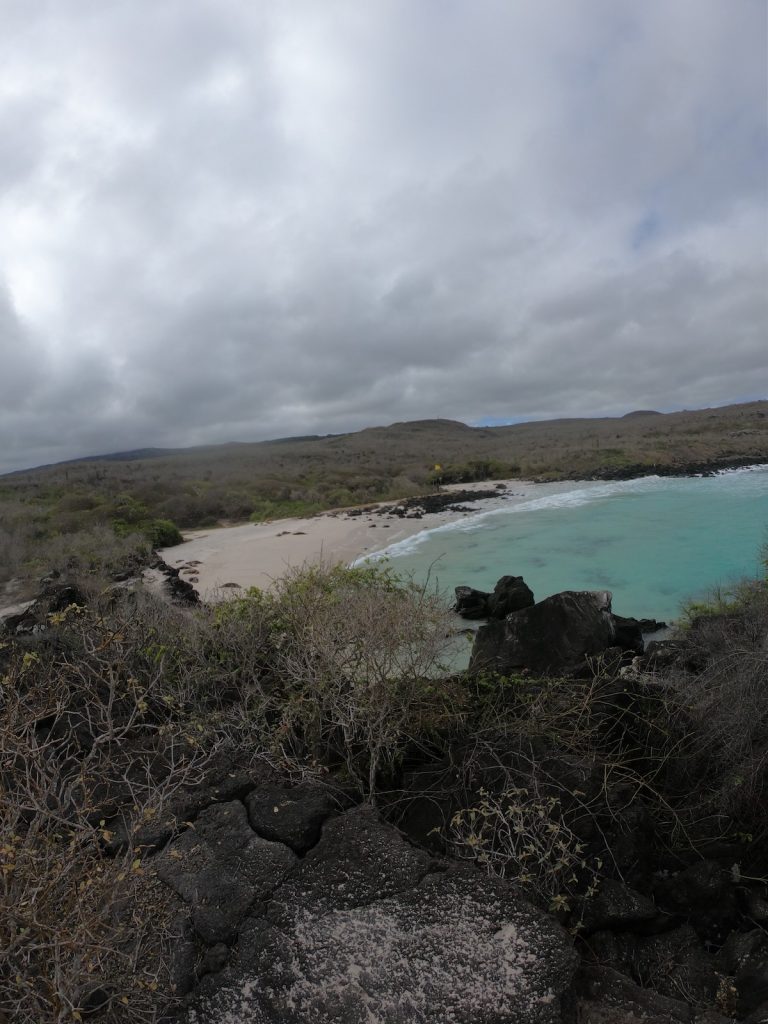 You will have a peaceful holiday and nearly the entire island to yourself. The month of October is ideal for discovering affordable travel options, including flights, accommodations, and both land- and water-based activities.
Galapagos in October: Weather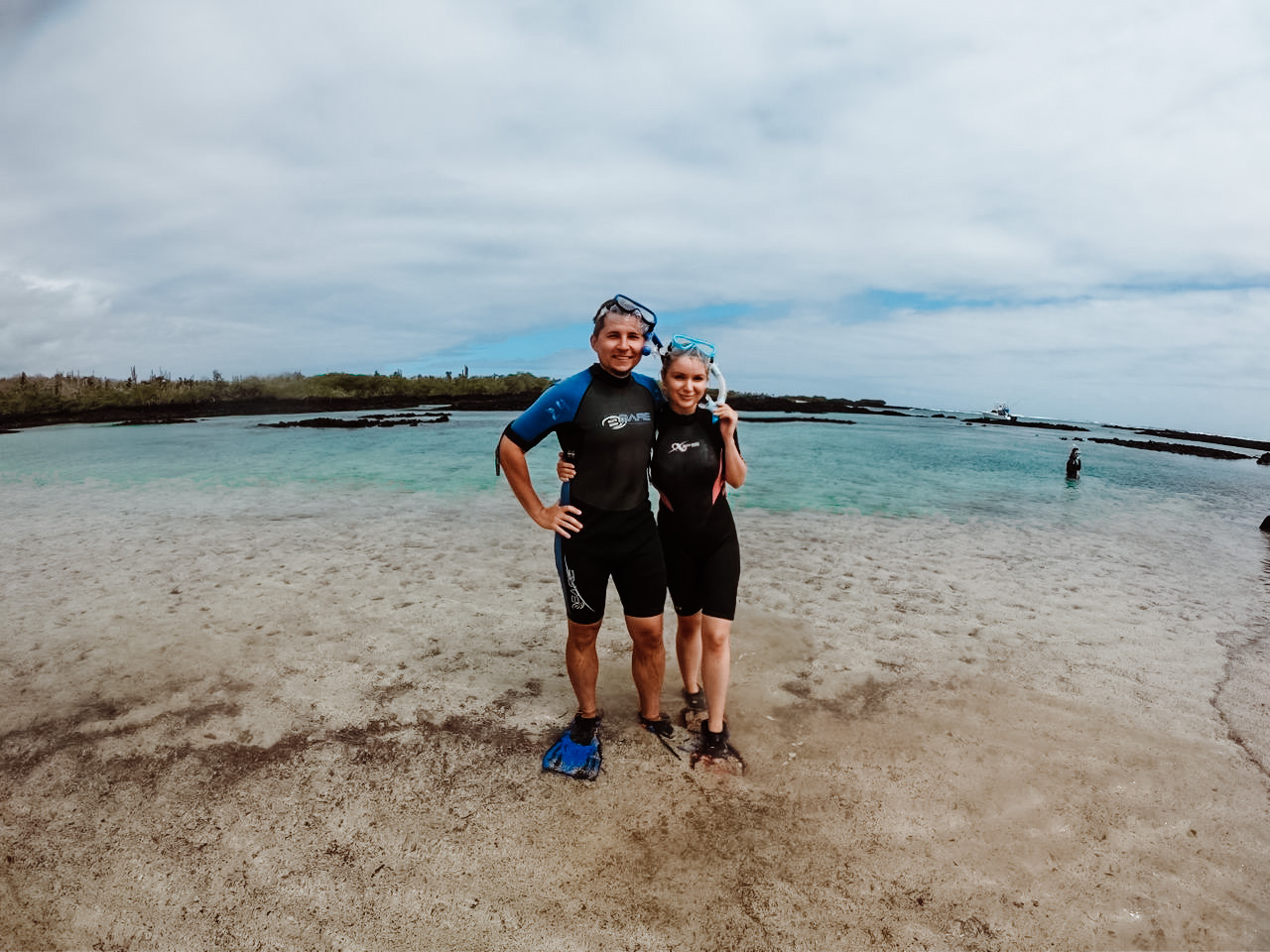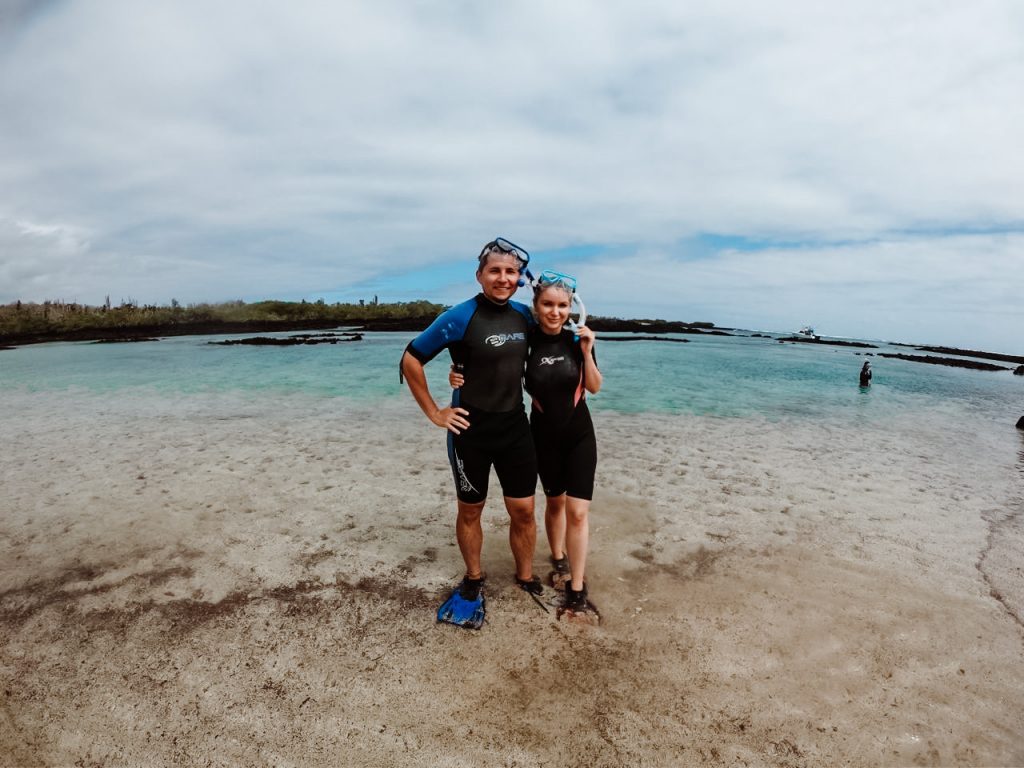 Although it begins to warm up again in October, the temperature in the Galápagos Islands is still cooler than it is compared to other months.
The western islands may have occasional mist, while higher summits often have bright skies. This month is known for its stunning sunrises and gorgeous surroundings. You will need wetsuits for comfortable snorkeling on Pinzon Island or Kicker Rock.
The Humboldt current is at its strongest this month, but it also brings with it a wealth of marine life and excellent conditions for diving and snorkeling. Keep in mind that the waves could be somewhat choppy, particularly if you are prone to seasickness. We grabbed travel pills that were a great help and we shared them with other tourists. 
Galapagos in October: Activities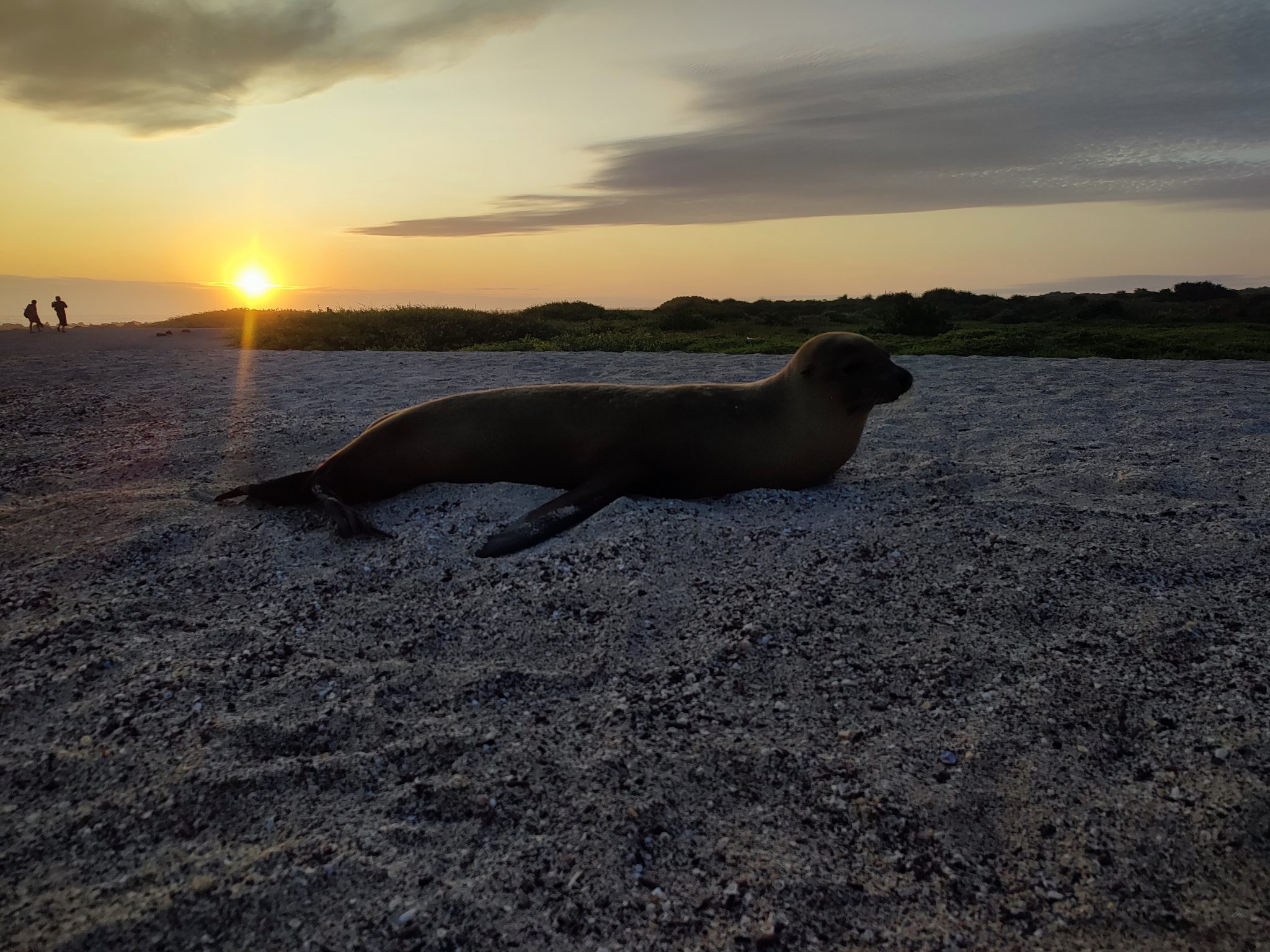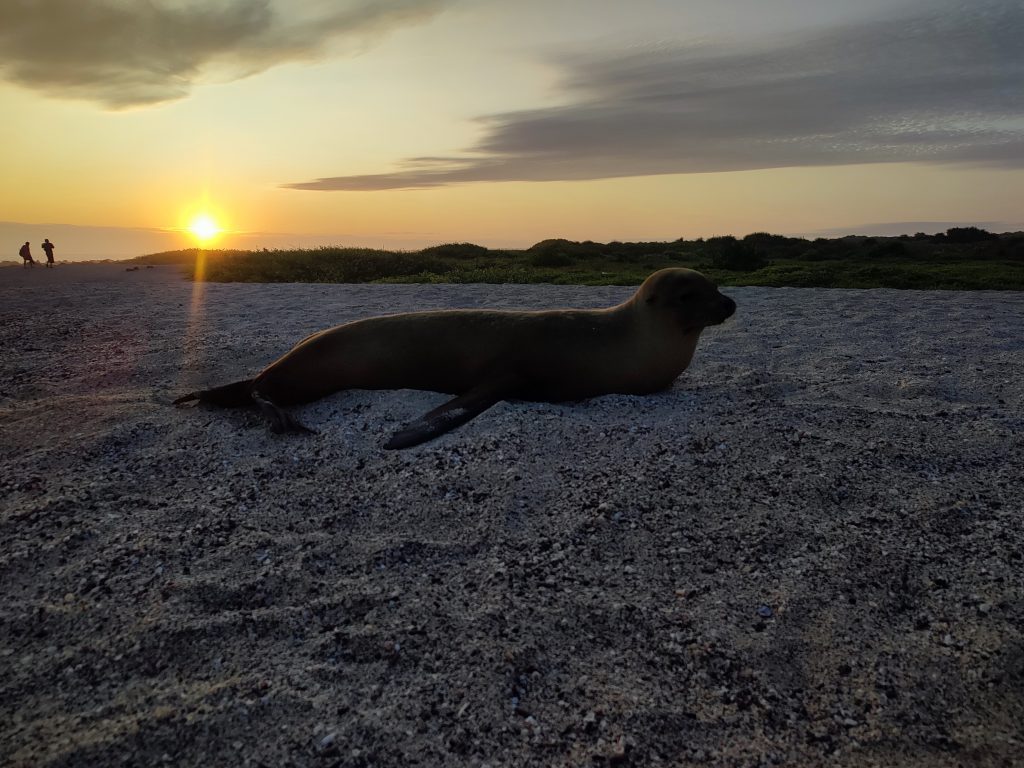 Some suggest that taking pictures is one of the nicest things to do in the Galapagos in October. With the increasing mist, sunrises from the western islands provide some stunning photographs. At this time of year, the light throughout the day may also be excellent for photography because it is not overly bright.
It may be rather interesting to go snorkeling in the Galapagos in October because this is when the Humboldt Current is supposedly at its fiercest. In October, there are more marine animals to be seen since there are more sea creatures. Green sea turtles are frequently easier to find in October. It's crucial to remember that the colder salt water might make you feel a little chilly in the water.
Bottom Line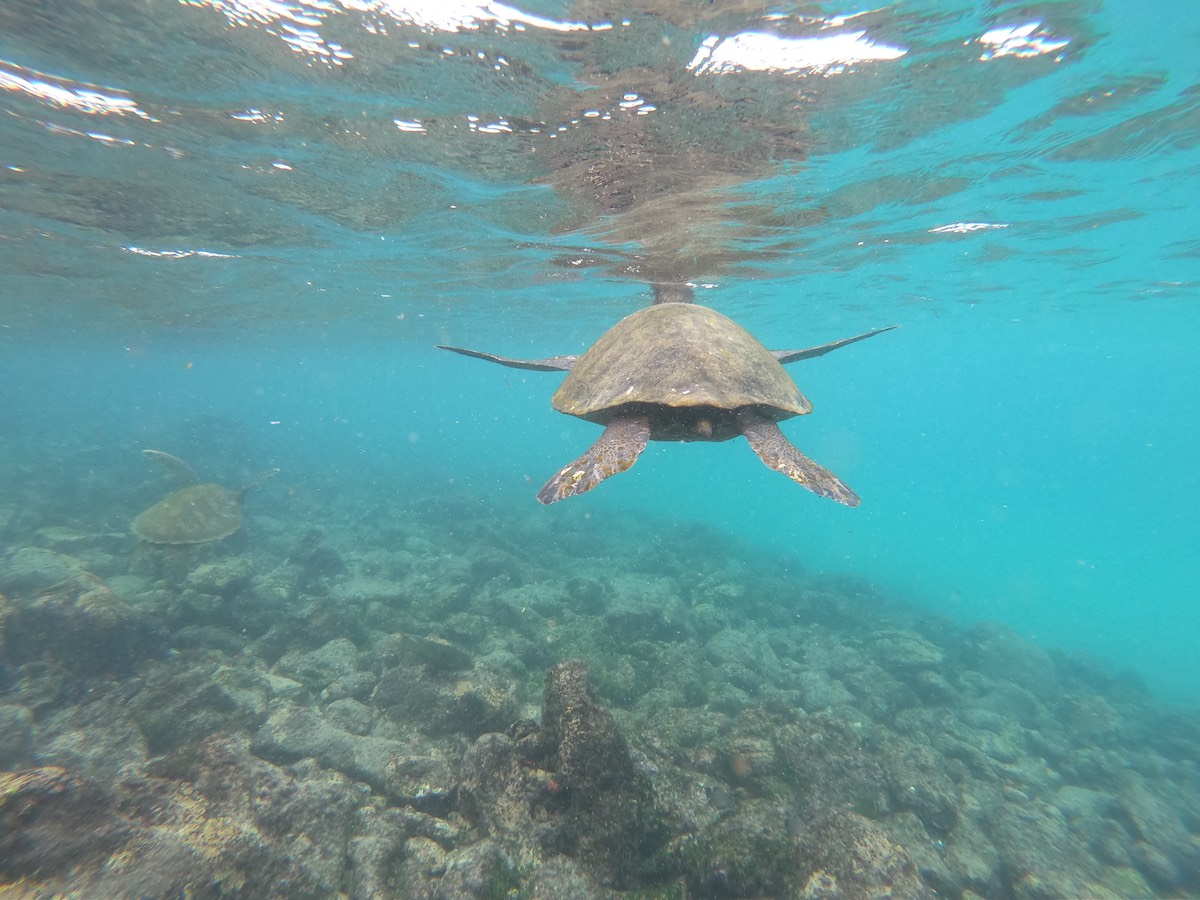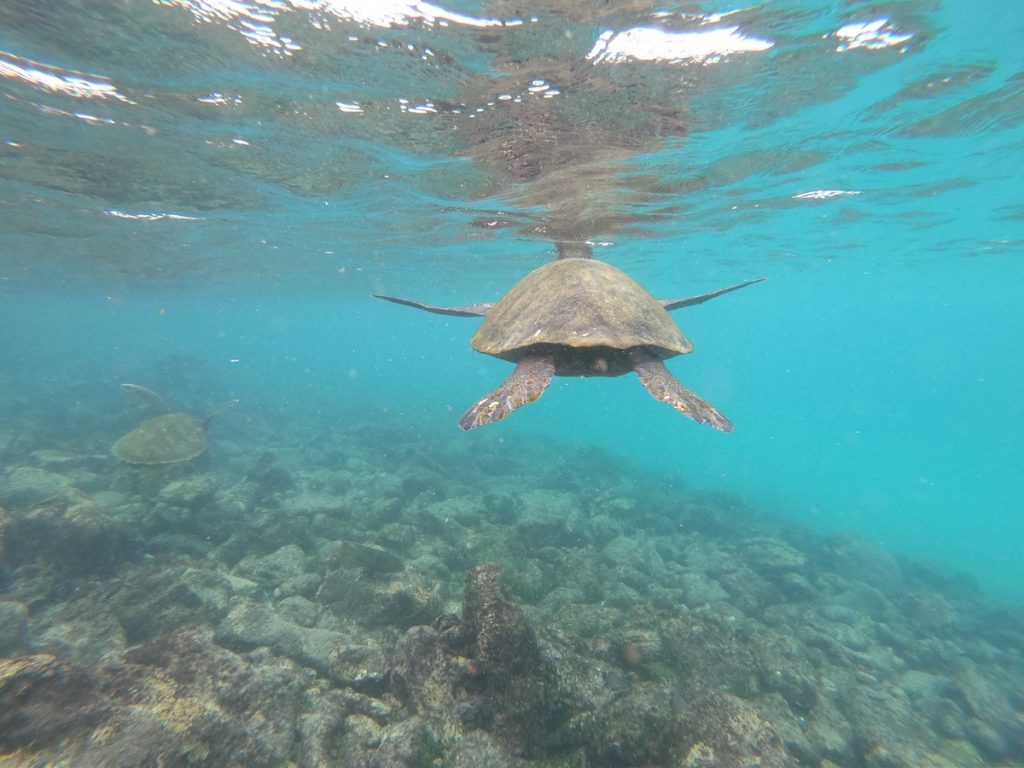 If you want to travel to the Galapagos Islands during a mild and dry month, October is a good choice. Galapagos tourists in October are rewarded with some absolutely unforgettable wildlife viewing highlights, particularly with regard to marine animals, and you won't have to share it with many other visitors.
Photographers claim that October is one of the best months for taking landscape photos due to the softer lighting and stunning sunsets. Therefore, a trip to the Galapagos in October has a lot to offer, but before making a reservation, compare it to other months' highlights.